The list of the best Bangkok Old Town hotels includes the most popular hotels in Rattanakosin. The selection of Old Town accommodation will be handy for travelers who are planning to visit city's historical attractions and therefore looking for hotels near Grand Palace in Bangkok.
Bangkok Old Town / Rattanakosin
The Rattanakosin area, commonly known as the Old Town of Bangkok, is the historical center of Bangkok. This area is located just north of Chinatown along the Chao Phraya River. Bangkok's old town has largely remained authentic with many ancient temples, palaces and museums that are a must-visit for anyone coming to Bangkok for the first time. Part of the Old Town, Khao San Road is home to many budget guesthouses, pubs and bars with live music and other nightlife.
The nearby tourist attractions in Rattanakosin area include The Grand Palace, Wat Phra Kaew, Wat Pho, Wat Arun (Temple of Dawn), Khaosan Road, Museum of Siam, Rattanakosin Exhibition Hall, Loha Prasat Temple, Bangkok National Museum, Wat Saket, Pak Khlong Bangkok Flower Market, Sanam Luang, Wat Ratchabophit.
Where to book Bangkok Old Town hotels?
The most convenient way to book hotels in Bangkok Old Town area is by using a reliable online travel agent such as Agoda.com or Booking.com.
List of Best Bangkok Old Town Hotels
The list of the most popular Bangkok Old Town hotels can be found below:
---
To decide on the best option for the trip, more detailed information on each of the hotels with reviews, prices and availability of rooms for the selected dates can be found by clicking the links provided.
---
1. Casa Vimaya Riverside Hotel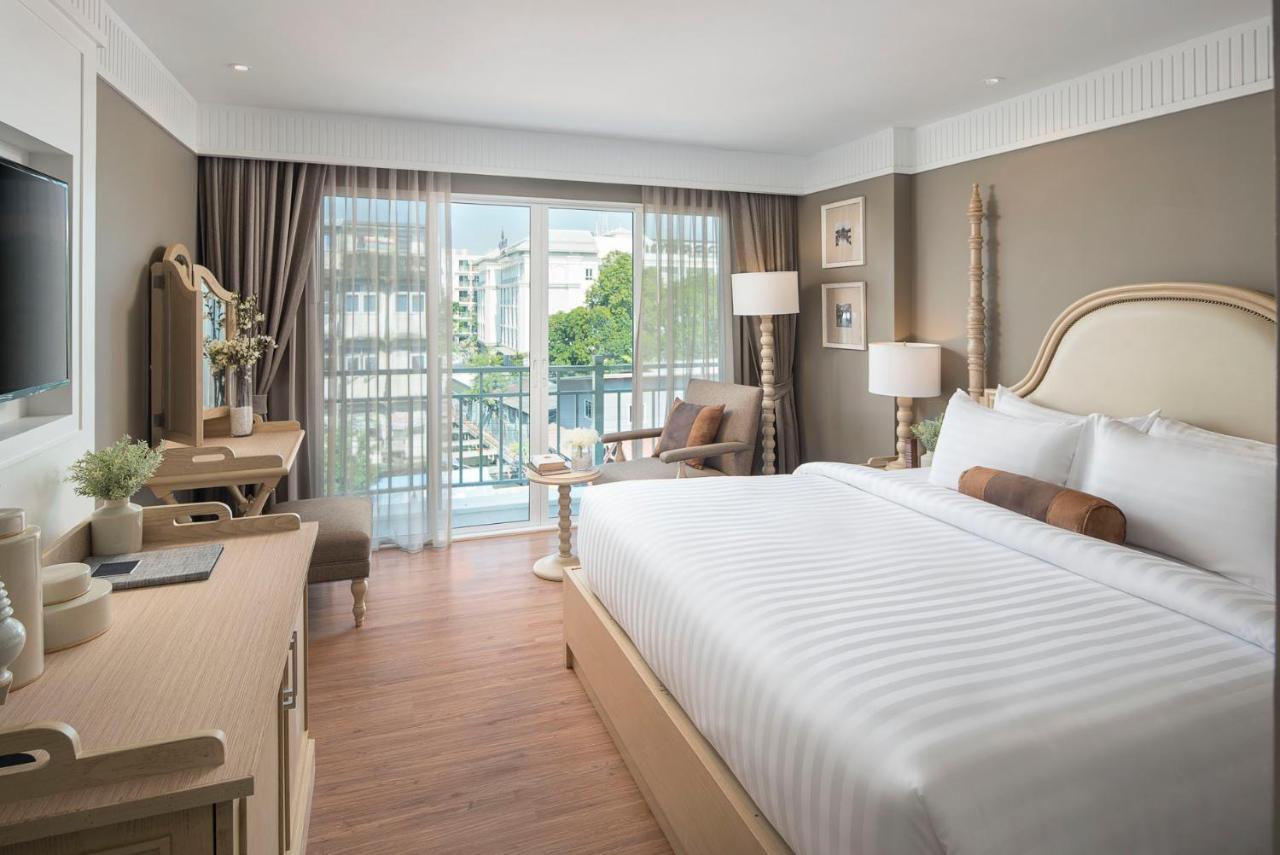 Casa Vimaya is a cozy yet elegant hotel on Phra Sumen Road, part of a historic neighborhood of Bangkok. It boasts colonial-inspired decor and four-star facilities and is conveniently located in the old part of town – close to Khao San Road, the Grand Palace and Temple of the Emerald Buddha, and within easy reach of the best of downtown shopping. We think of Casa Vimaya as maintaining a dialogue between the area's vintage architectural charm and practical modern aesthetics. It's a luxurious oasis amid the wonderful surroundings of historic Rattanakosin Island. The architecture pays tribute to bygone days.
2. Royal Rattanakosin Hotel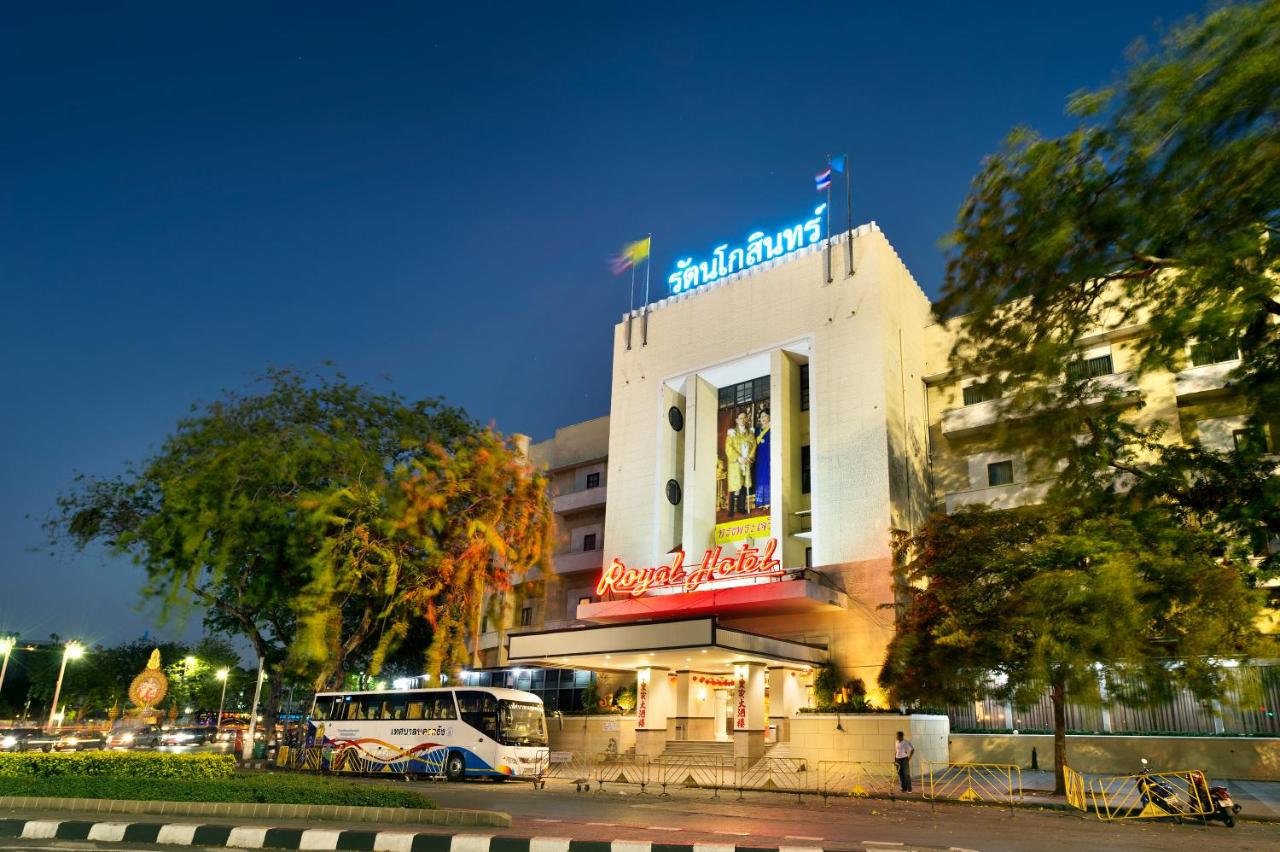 Located a 5-minute walk from Khao San Road, Royal Rattanakosin Hotel offers hotel rooms in Bangkok's old town area for Bangkok Blue Zone stay. It is less than a 1 km walk from the Grand Palace and the Chao Phraya River. The hotel boasts 2 on-site restaurants and an outdoor pool.
3. Casa Nithra Bangkok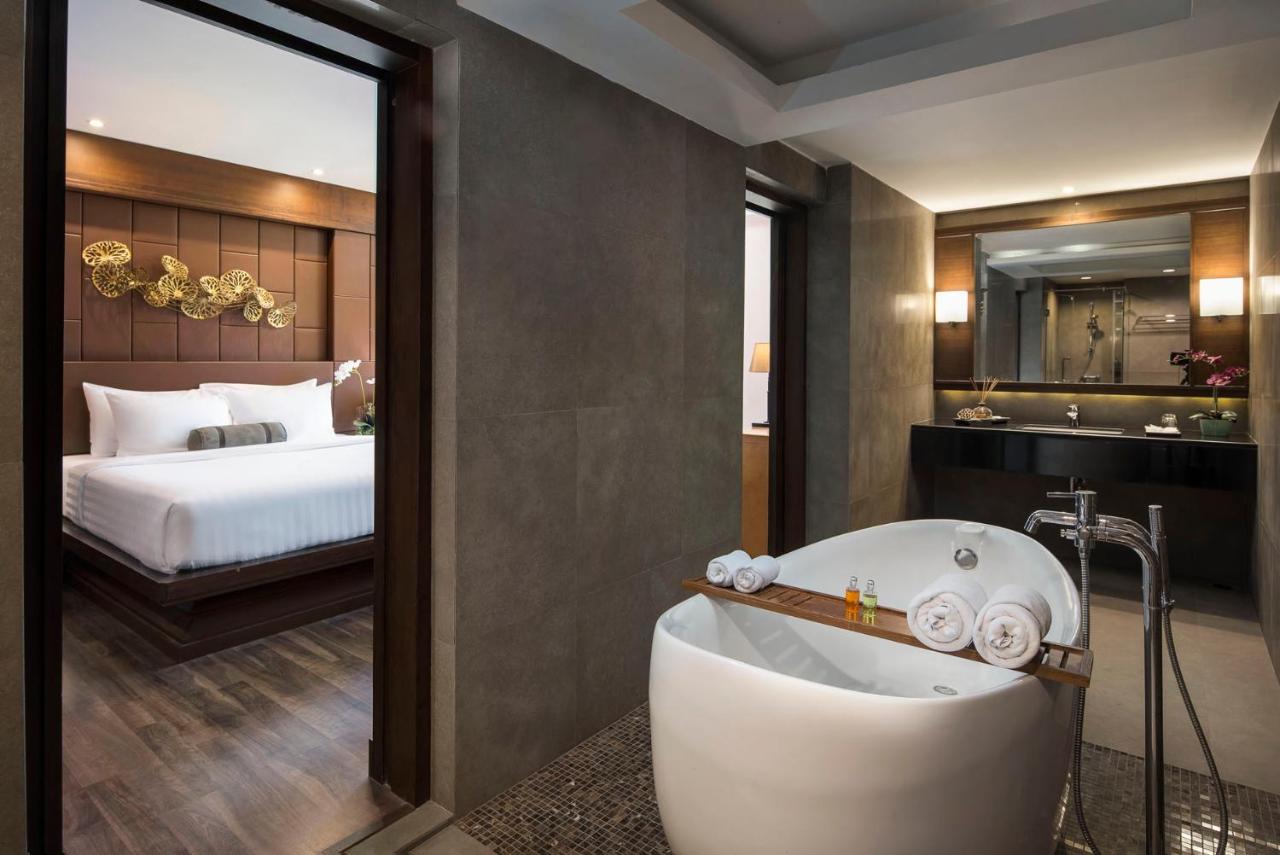 Featuring an outdoor pool and garden, Casa Nithra Hotel offers accommodation in Bangkok. The property is 1.3 km to Khao San Road and 2.5 km from Grand Palace. All air-conditioned rooms include a seating area and flat-screen TV with cable channels. Each has a bathroom with shower and free toiletries. Some rooms have a bathtub.
4. Villa De Khaosan
Villa De Khaosan by Chillax features a restaurant, outdoor swimming pool, a bar and shared lounge in Bangkok. This 4-star hotel offers a 24-hour front desk, room service and free WiFi. The accommodation offers a tour desk, and luggage storage for guests. All rooms in the hotel are equipped with a kettle. Every room has a private bathroom with a shower, a hairdryer and free toiletries. The units will provide guests with air conditioning, a safety deposit box and a flat-screen TV.
5. Nouvo City Hotel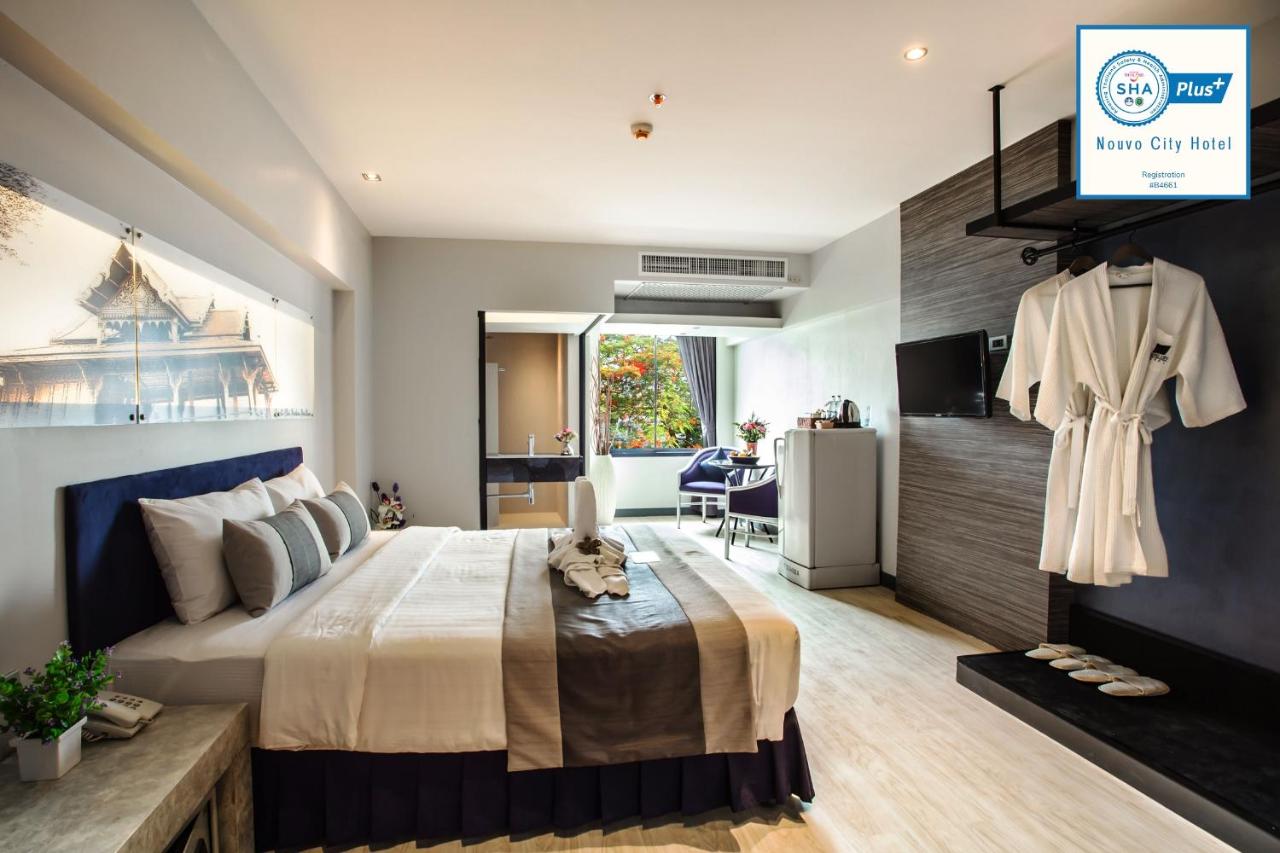 Nouvo City Hotel offers modern boutique accommodation in Bangkok's Khaosan Area, a 10-minute walk from lively Banglumphu Market. The finest in accommodations in the city's city center and palace area with full facilities and located within walking distance to many of the city's top attractions.
6. Chillax Heritage Hotel
Situated in Bangkok Old Town, Chillax Heritage features unique accommodations inspired by the story of the ancient epic, Ramayana. Just a 5-minute walk to Khao San Road, guests can relax at the swimming pool or stay fit at the fitness centre. Rooms are fitted with air conditioning, a desk and a large flat-screen Smart TV. The bathroom features a private hot tub equipped with body massage jets.
7. Prince Palace Hotel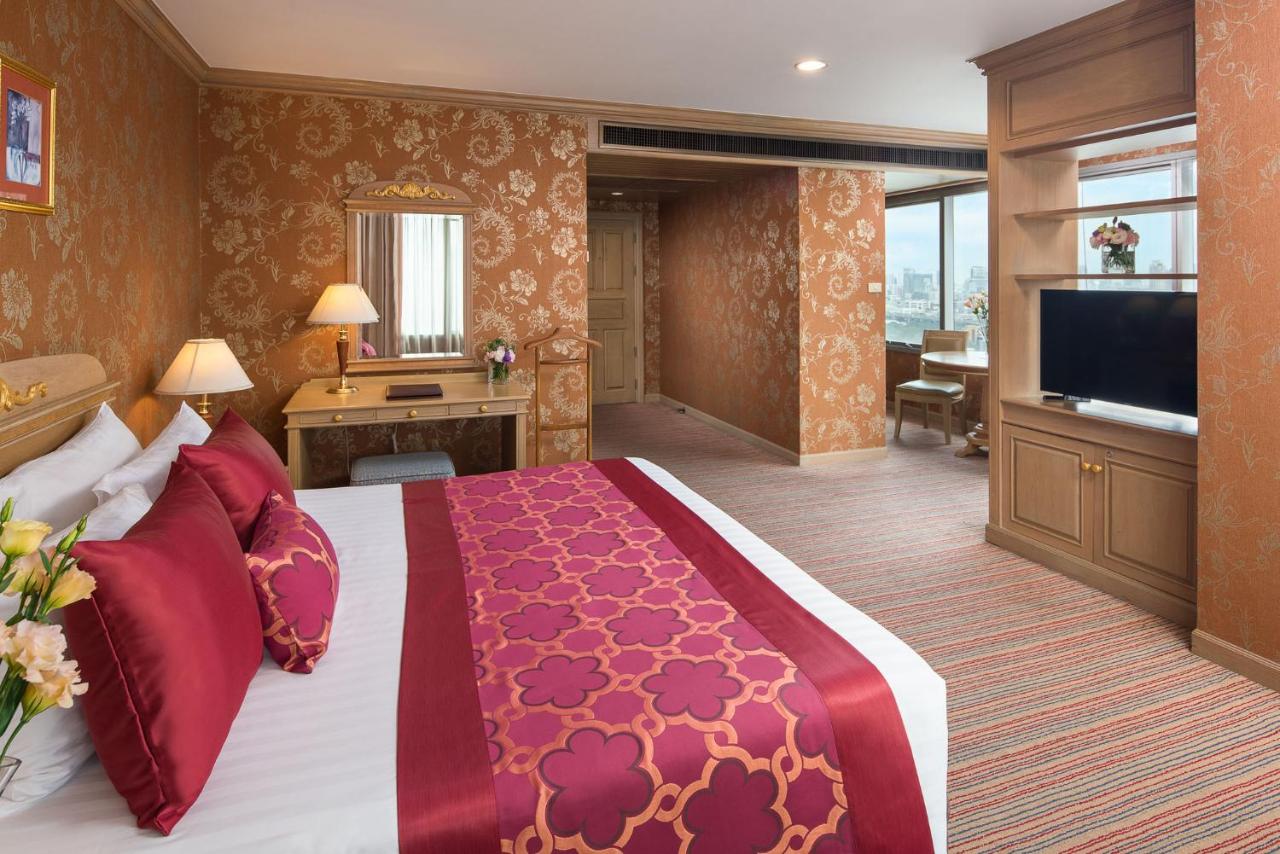 Over looking Bangkok's Mahanak Canal, Prince Palace Hotel is situated on Damrongrak Road at the site, which was once Mahanak Palace of Field Marshal Prince Kromaluang Nakhon Chaisri Suradej. Overlooking Mahanak Canal, the hotel offers an outdoor pool and 7 dining options. Rooms at Prince Palace are beautifully decorated and well-appointed with air conditioning and cable TV.
8. Methavalai Residence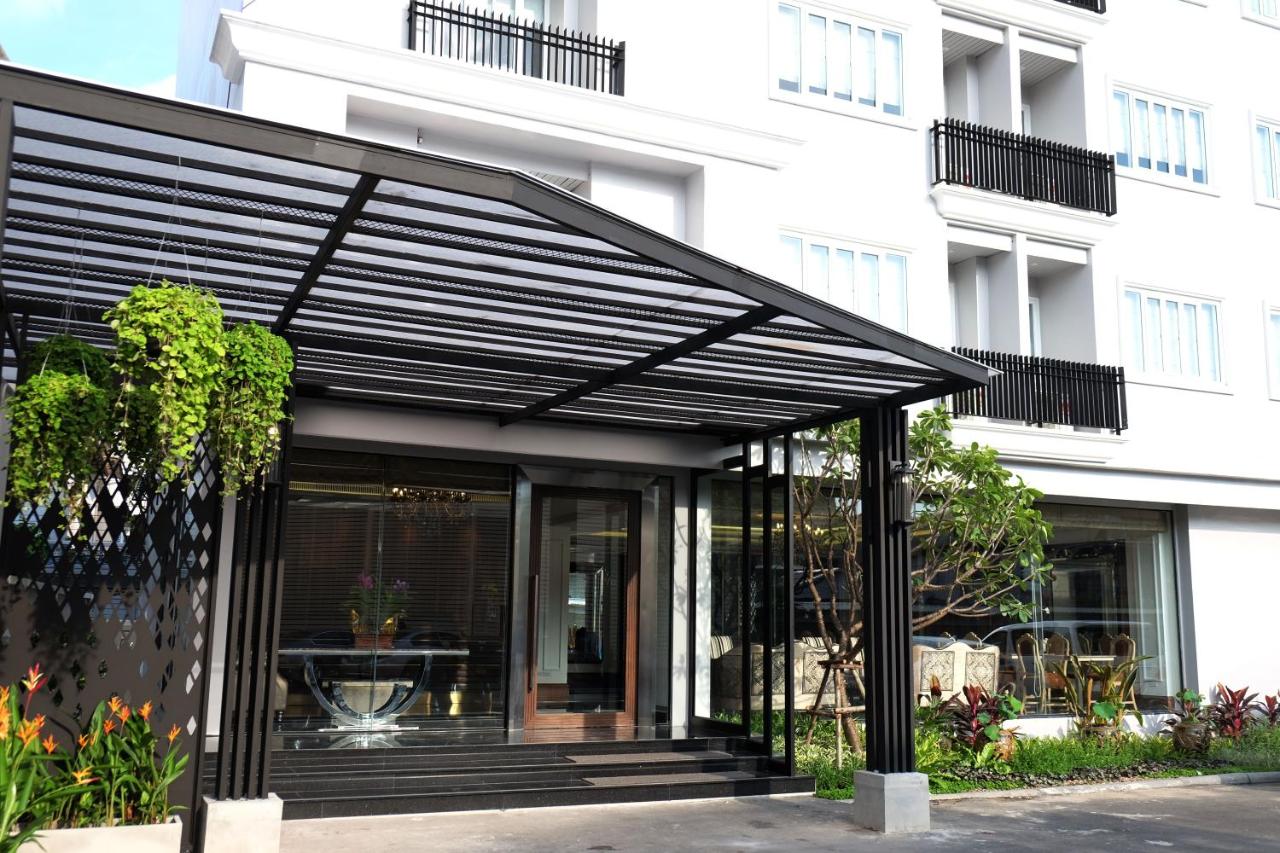 Methavalai Residence is situated in the heart of Bangkok's cultural and tourist attraction zone, Ratchadamnoen Klang Road, adjoining Methavalai Restaurant. It is less than 15 minutes walk to the Grand Palace and the temple of the Emerald Bhuddha (WatPraKaew), Wat Pho, and even less than 10 minutes walk to the most fascinating night place in Bangkok – Khaosan Road.
9. Trang Hotel Bangkok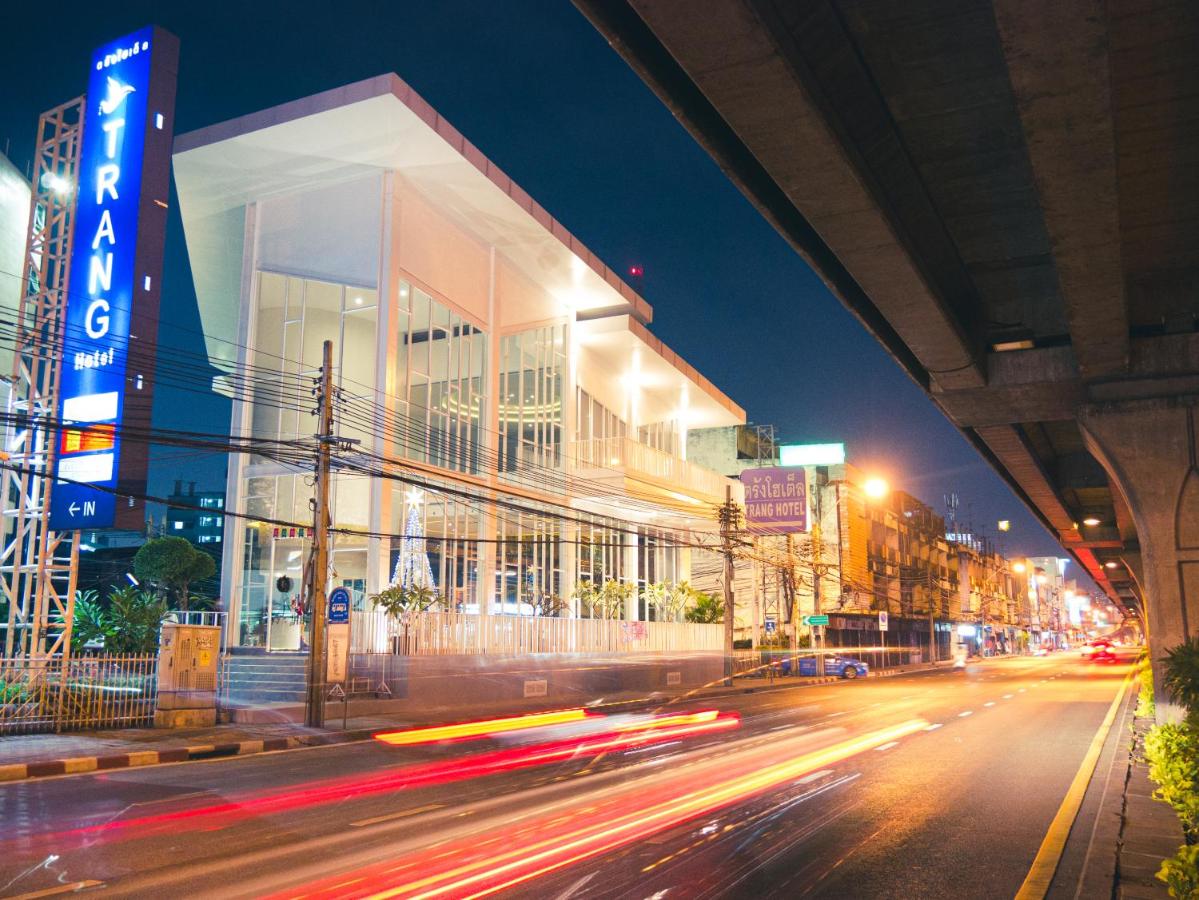 Offering a garden terrace and shady atmosphere of the city, Trang Hotel Bangkok is situated in the Classical and Old Town Area of Bangkok, not over than 1 km from Khao San Road and Chao Phraya River. Around the hotel you can visit cultural & historical places such as, the Grand Palace, Royal Temples, Museums etc. In the hotel you can enjoy your meals at the on-site bar, Thai & International restaurants. Free private parking is also available on site. Trang Hotel Bangkok features free WiFi.
10. 4 Monkeys Hotel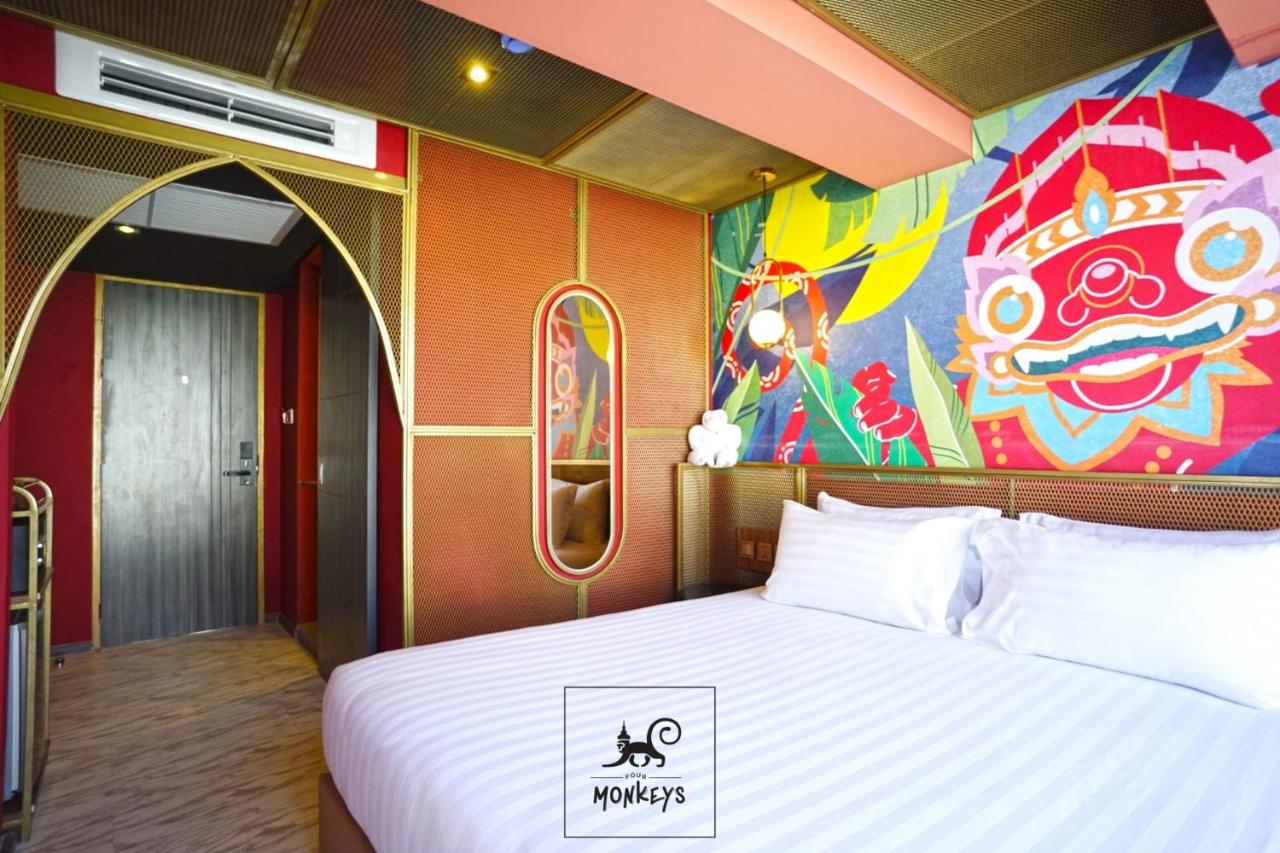 Situated in Bangkok, 1.3 km from Khao San Road, 4 Monkeys Hotel features views of the city. With a bar, the hotel has air-conditioned rooms with free WiFi, each with a private bathroom. All rooms at the hotel are fitted with a flat-screen TV with satellite channels and a safety deposit box. Guest rooms will provide guests with a fridge.
11. Samsen Street Hotel
Samsen Street Hotel has a restaurant, outdoor swimming pool, a bar and shared lounge in Bangkok. Among the facilities at this property are a 24-hour front desk and room service, along with free WiFi throughout the property. Guests can have a drink at the snack bar.
12. Nappiness Hotel
Nappiness Hotel is a canal-side boutique hotel in old town Bangkok, just a 10-minute walk to famous Khaosan Road, stunning Golden Mountain, and easily reach to the Grand Palace and many more tourist attractions.
13. Siri Poshtel Bangkok Hotel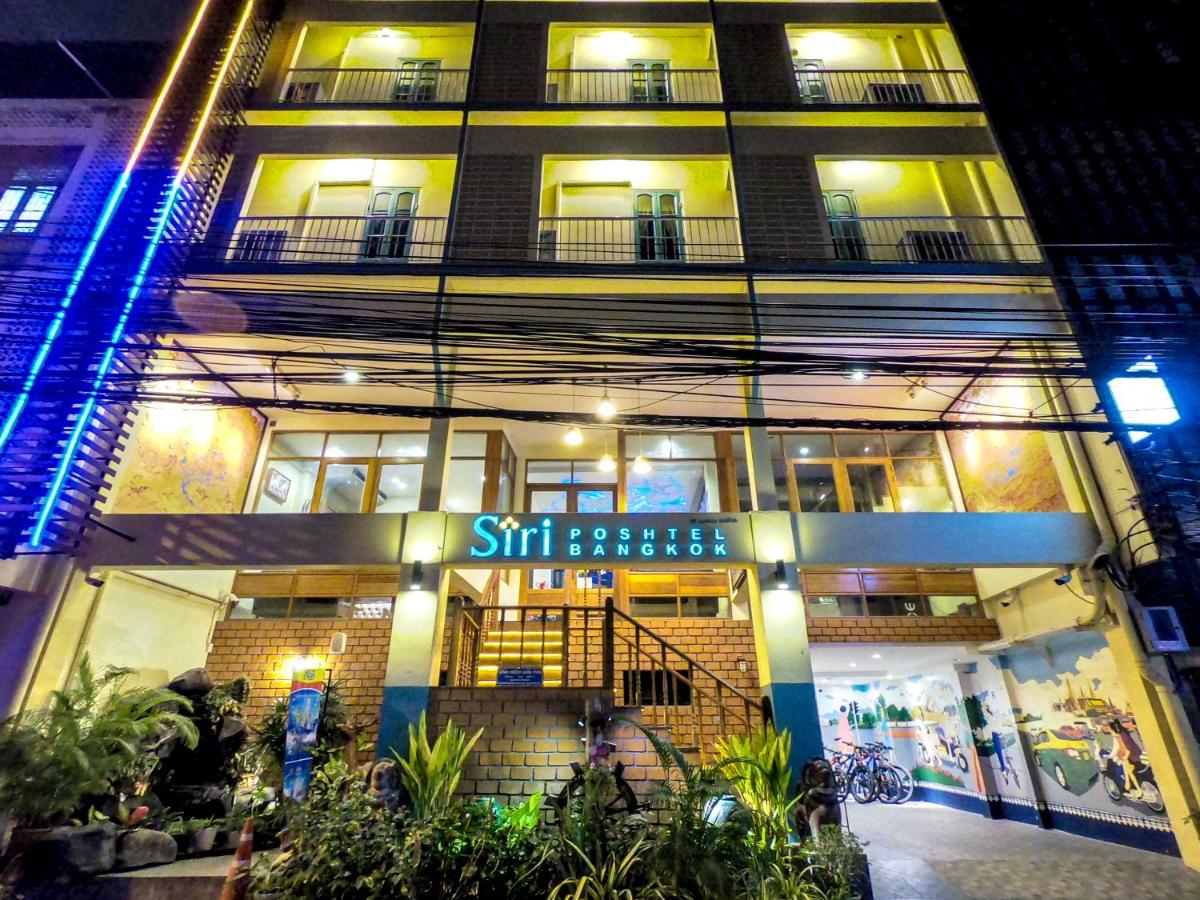 Located within a 10-minute walk to Khaosan Road, Siri Poshtel Bangkok offers private and dormitory rooms in a bustling, yet peaceful area of Bangkok. Painted in different colors, each room features comfortable bedding with electric sockets and a personal reading light.
14. New Siam Palace Ville Hotel
New Siam Palace View is an excellent choice if you are looking for a calm and quiet location near Khao San Road area that still puts you close to the action of city. It is located within easy walking distance of many of Bangkok's must-see destinations including Khao San Road, the Grand Palace, the Temple of the Dawn, and a number of museums.
15. Chakrabongse Villas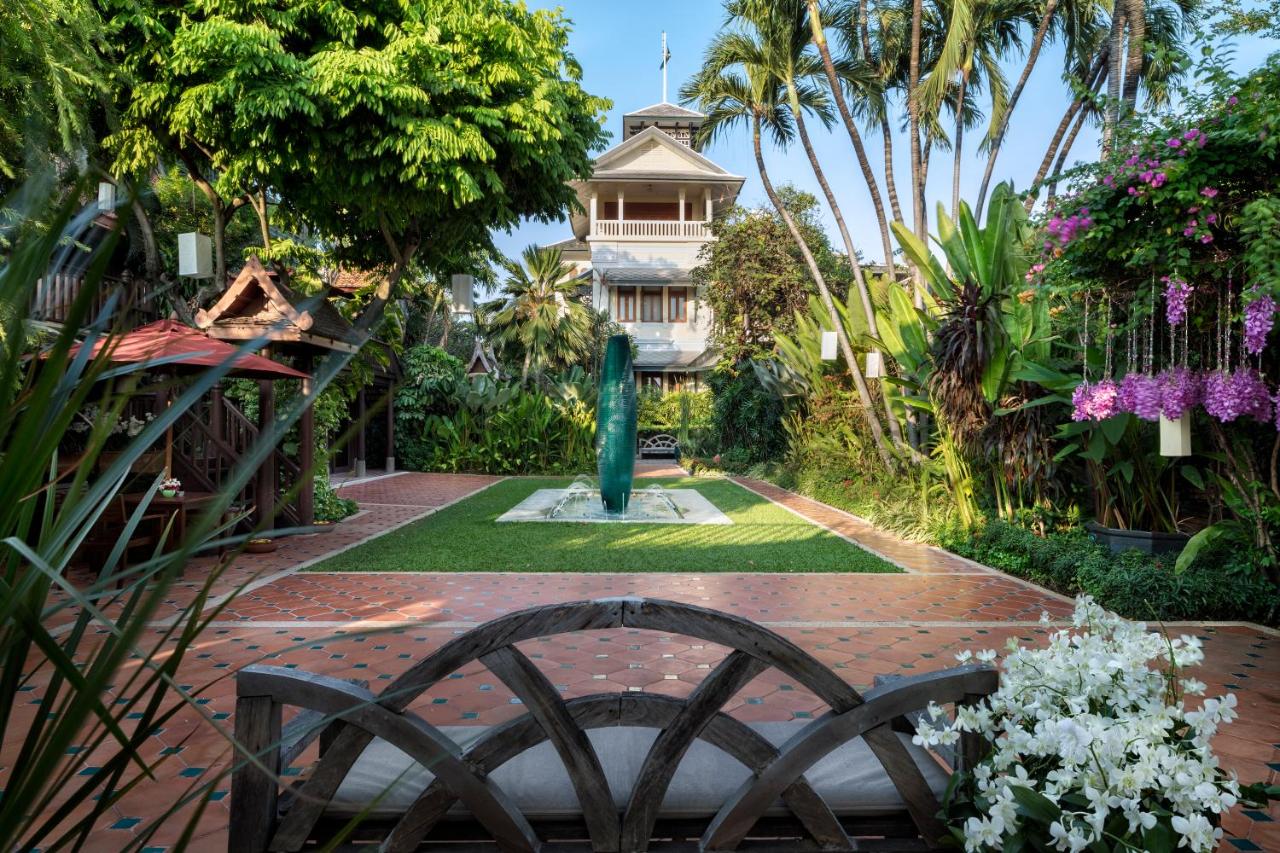 Nestled in the heart of historic Bangkok, on the banks of the Chao Phraya River, Chakrabongse Villas & Residences invites discerning travellers to experience the serene and privileged lifestyle of a bygone era. Graced with breathtaking views towards the glistening spires of the Temple of Dawn, the villa was built as a retreat from palace life by Prince Chakrabongse in 1908. Today, in the hands of his granddaughter Narisa, the villa and gardens have found new life as an inimitable boutique hotel that reflects both her family's noble history and her deep appreciation of Thai art, cuisine and culture.
16. Royal Princess Larn Luang, Bangkok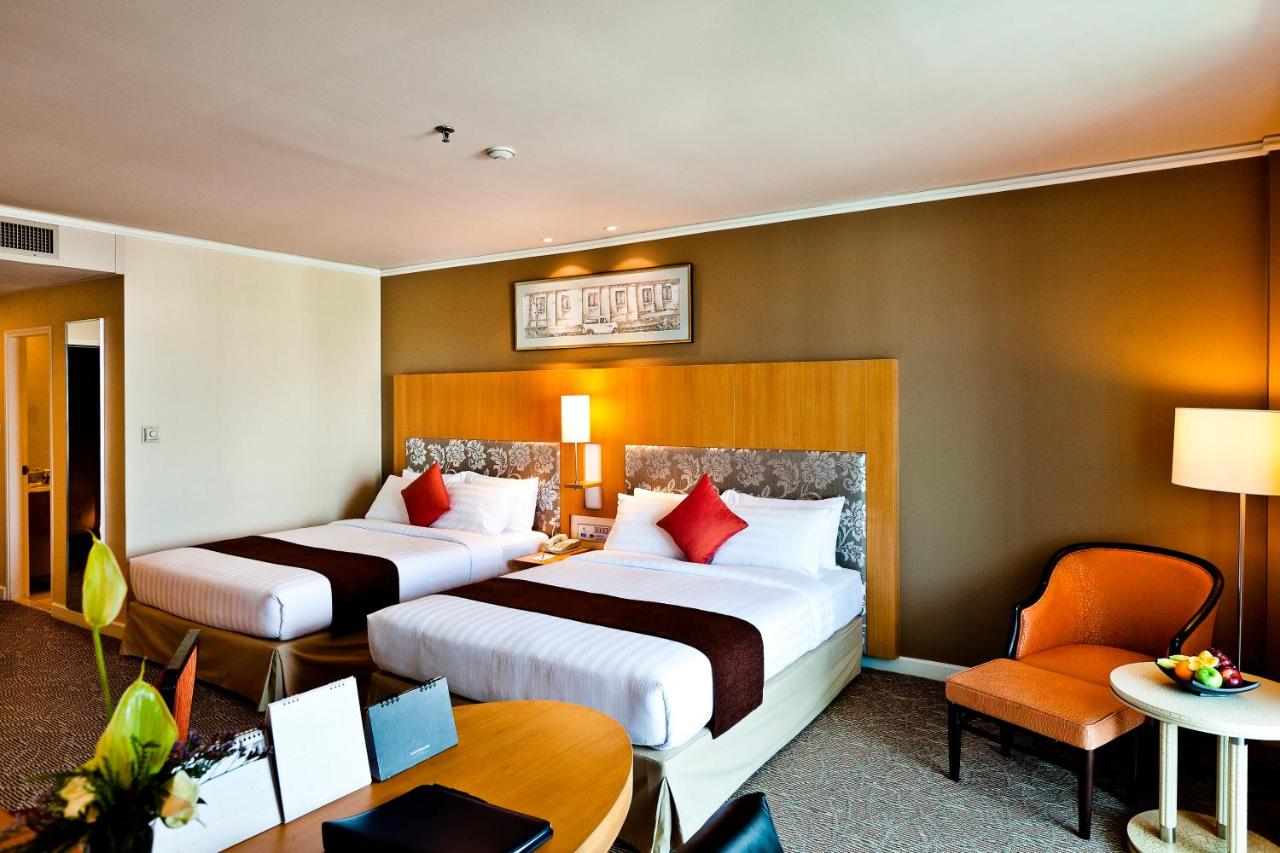 Royal Princess Larn Luang is a venerable local institution, situated in the heart of historic old Bangkok amidst sweeping tree-lined boulevards, centuries-old canals, the Grand Palace, ancient temples, and the Temple of the Emerald Buddha, United Nations agencies including Khao San Road. This charming boutique hotel offers 167 wonderfully appointed guest rooms with a gracious welcome and warm personalized service.
17. The Raweekanlaya Bangkok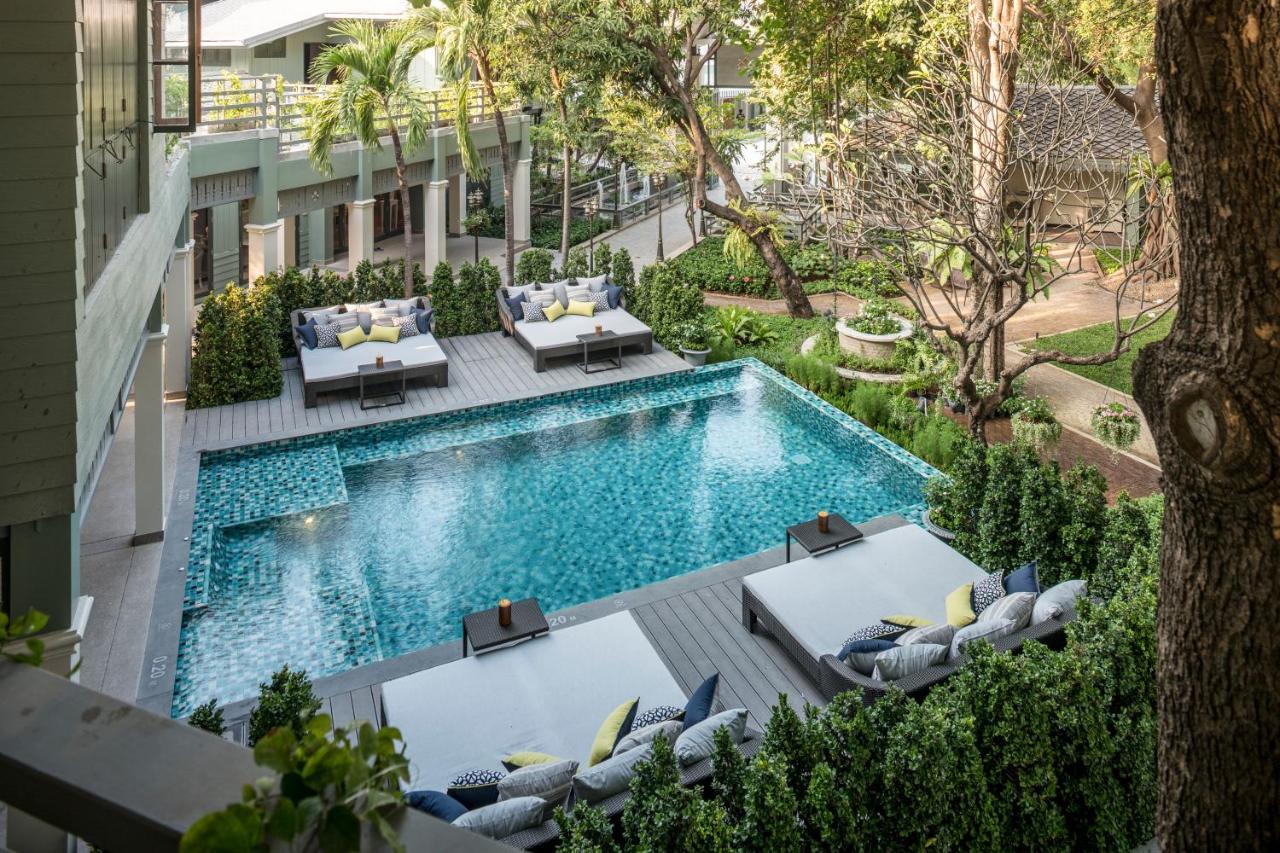 The Raweekanlaya Bangkok was originally built in the late 1800's as the residence of the royal governess of His Majesty King Vajiravudh, Rama VI. Remnants of what was once the Thewet Palace is delicately preserved while offering all contemporary amenities. The intimate resort boasts 38 meticulously decorated guestrooms and suites that reflect the charm and artistry of one of Thailand's most romantic eras and offers an unforgettable experience at The Raweekanlaya Dining, where the lost culinary jewels of Thailand are brought back to life and to your table. Located in Old Siam and nestled amidst 900 sqm. of lush greenery, including a 120-year old Banyan tree, The Raweekanlaya Bangkok is a true urban escape.
18. Yaks House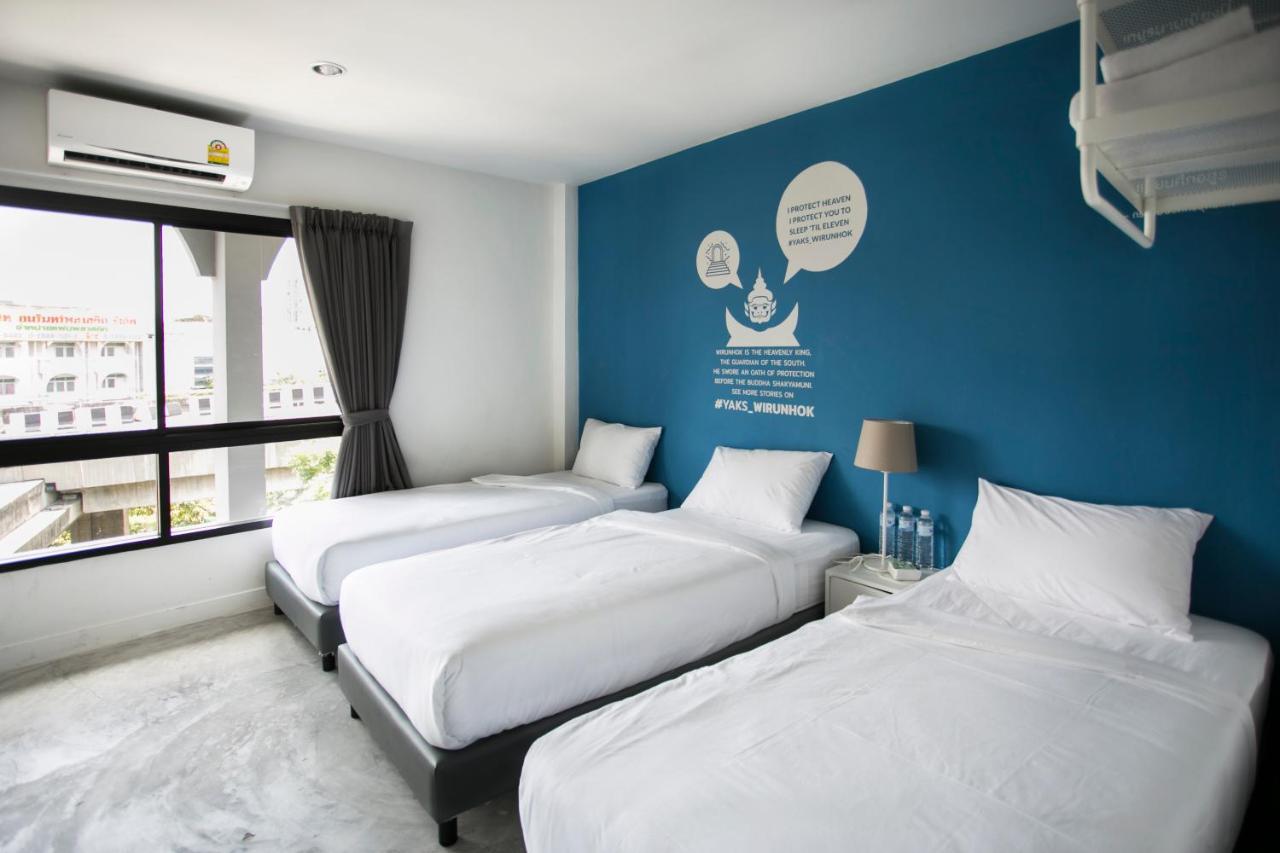 Set in Bangkok, 2 km from Khao San Road, Yaks House Hostel offers accommodations with free WiFi in all areas and a coffee shop on site. Inspired by the theme of Thai Giants, guests can relax at common lounges and a shared kitchen during their stay. Rooms at Yaks House Hostel come with air conditioning and views of the city.
19. Steve Boutique Hostel
Situated 500 m from Dhevet Pier, Steve Boutique Hostel offers non-smoking rooms with air conditioning. Steve Boutique Hostel is 2 km from the lively Khao San Road. Steve Boutique Hostel provides beyond hostel which a simply 10 standard rooms with 22 square meter, decorate in simply and relax in Thai culture style.
20. Lost inn BKK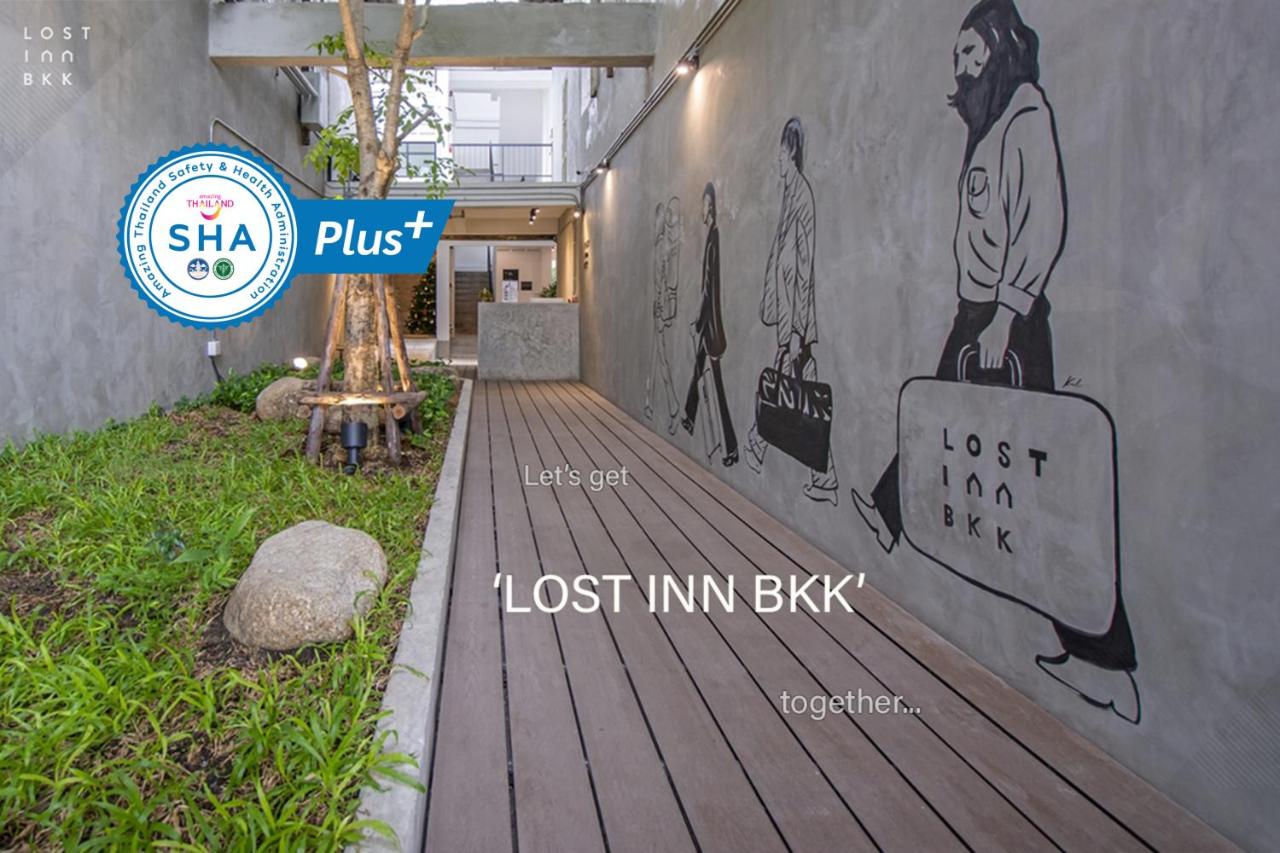 Located in the heart of old town Bangkok, Lost inn BKK is a new boutique hostel opening in end of October 2018 with a unique modern industrial design. Step into modern and industrial interiors, where the rooms (large family room, deluxe room, standard room, and dormitory) with spacious common area and friendly services, create an unforgettable stay in Bangkok. Step outside and you will be surrounded by colonial buildings and ancient temples such as Bang Khunphrom Palace and Wat Intharawihan (over 260 years old).
---