Planning your holidays in Thailand and looking for a hotel in Chiang Mai province in Northern Thailand? Find the list of the best Chiang Mai hotels, including the most popular hotels in Chiang Mai that will help you find the best deal for Chiang Mai accommodation for your trip to Thailand.
Chiang Mai
Chiang Mai is the capital of Chiang Mai Province and the largest city in Northern Thailand. Chiang Mai is a place to relax after the chaos of Bangkok and it is one of Thailand's better known and most visited provinces. You can find fabulous food and real Thai atmosphere here will wandering around the backstreets of the city. Chiang Mai offers numerous stunning temples, waterfalls and national parks, ancient ruins, local markets and animal parks.
Where to book Chiang Mai hotels?
The most convenient way to book Chiang Mai hotels is by using a reliable online travel agent such as Booking.com or Agoda.com.
List of Best Chiang Mai Hotels
The list of most popular Chiang Mai hotels is provided below:
---
To decide on the best option for the trip, more detailed information on each of the hotels with reviews, prices and availability of rooms for the selected dates can be found by clicking the links provided.
---
1. Eurasia Hotel Chiang Mai
Eurasia Hotel Chiang Mai is an Eden where the air is fresh and the living is easy. Whether for an overnight, a few days or a long-stay, this boutique resort is conveniently located to enjoy all the great stuff Chiang Mai has to offer.
2. Siripanna Villa Resort & Spa Chiang Mai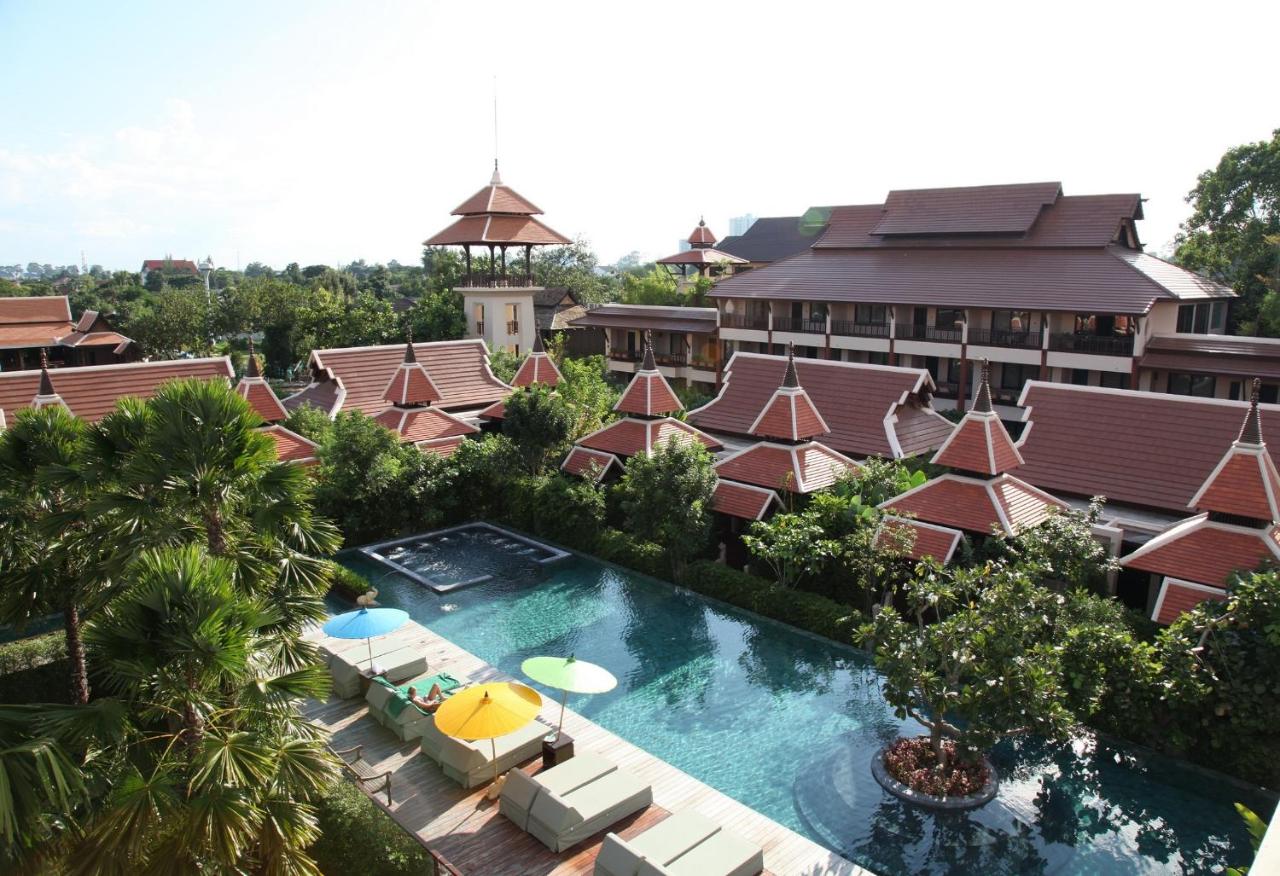 Siripanna Resort Chiang Mai is a 5-star luxury boutique resort, located in the middle of a natural habitat, offers a family-like service in the typical Lanna style, which will enchant you through all it has to offer during your stay. Explore and experience the distinguished uniqueness of the Lanna way through its history, art, cultural charm, serenity and beauty at the Siripanna villa Resort & Spa, Chiang Mai,
3. At Chiang Mai hotel
At Chiang Mai Hotel is a unique Lanna style boutique hotel in the old city of Chiang Mai. Decorated using teak-wood furniture and luxury contemporary decorations. Surrounded by our small garden and private pool with relaxing atmosphere for a person who appreciates the beauty of the world in plants, trees and flowers. The 37 guest rooms with the location only 1 minute from Sunday walking street and 15 minutes from the airport, it is a perfect location allow guests to enjoy relaxing atmosphere along old city while reaching city center and highlight spots of Chiang Mai city in short time.
4. Golden Bell Hotel
Golden Bell Hotel is located in the most convenient, peaceful area in the heart of Chiangmai city next to the famous Saturday walking market just minutes away from the city's busiest street Night Bazaar and it is only a short drive to Chiangmai International Airport, Bus station and train station and only walking distance to all attractions you may need to visit including weekend Markets and all ancient temples in the city.
5. De Chai the Deco Chiang Mai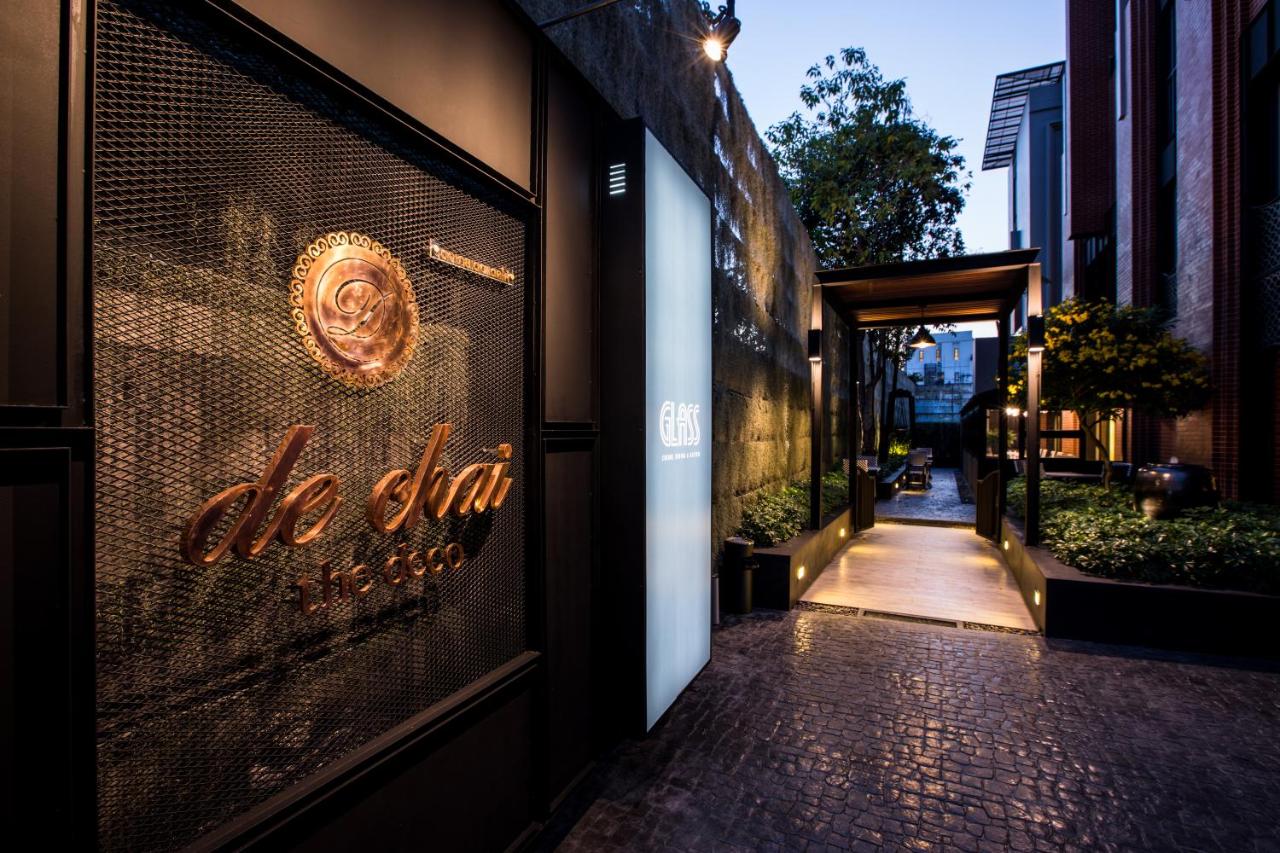 Situated on Tha Pae Road in the Chiang Mai Old Town area, De Chai the Deco Hotel offers guests a comfortable stay. Facilities that guests can enjoy on-site include the outdoor pool and a restaurant. Free WiFi is available throughout the property.
6. Stay with Nimman Chiang Mai
Stay with Nimman, a brand-new five-star hotel nestled in the heart of Nimman which more convenience to access to others tourist places.. The hotel was decorated by Lanna Modern Style with Rooftop Pool and Jacuzzi with Doi Suthep Mountain view. Popular points of interest near Stay with Nimman Chiang Mai include Nimman Hemin, Kad Suan Kaew Shopping Center and Chang Puak Market.
7. Chomdoi House Hotel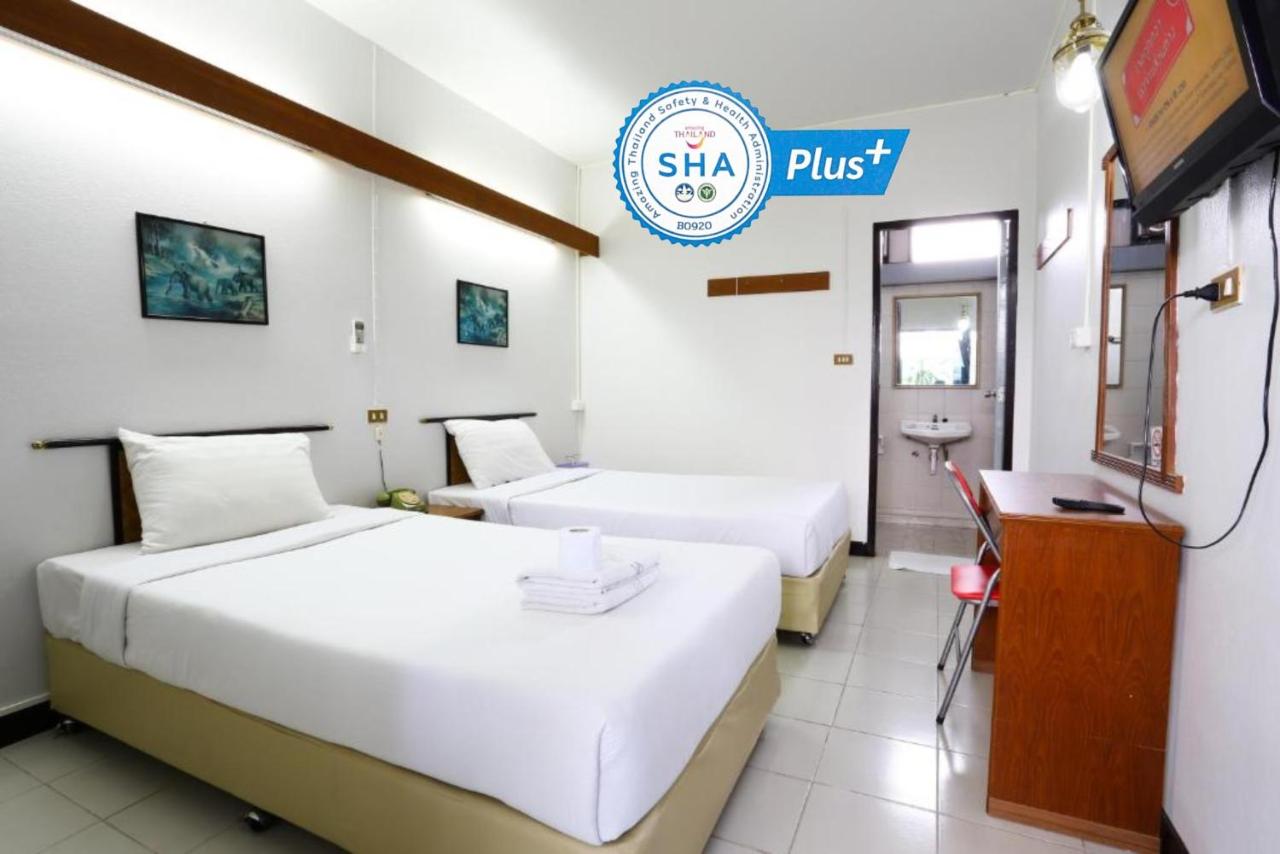 Featuring a garden, Chomdoi House Hotel is a SHA Extra Plus hotel offering rooms with a TV. Located in Chiang Mai, the property is 1.3 km from Nimman Road and 2.5 km from both Chiang Mai Zoo and Doi Suthep. All rooms at Chomdoi House include a bathroom with shower and feature air conditioning or fan.
8. Khum Phucome Hotel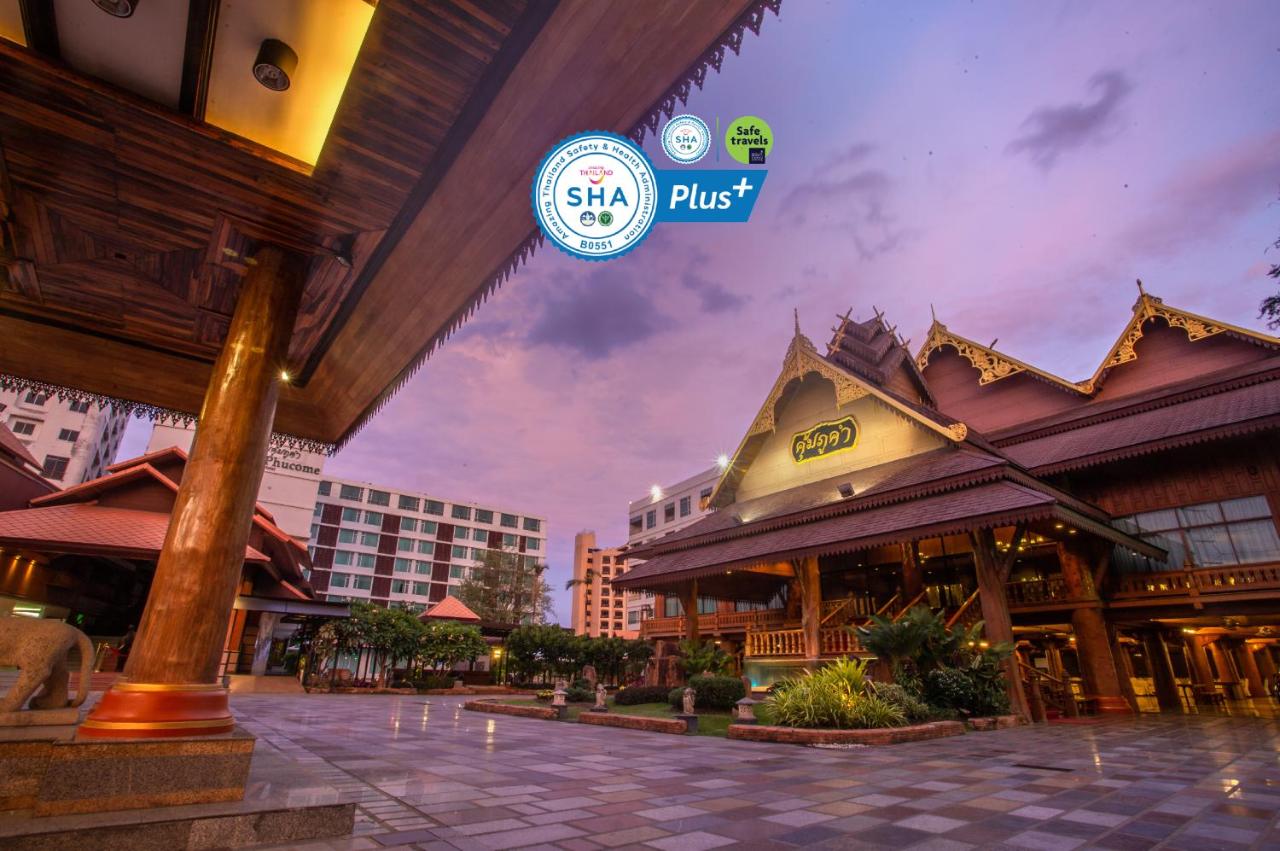 Khum Phucome Hotel is conveniently located within a 5-minute drive to Chiang Mai town. It provides airport pickup and features an outdoor pool and rooms with free Wi-Fi. Rooms feature a private balcony and pool views.
9. U Nimman Chiang Mai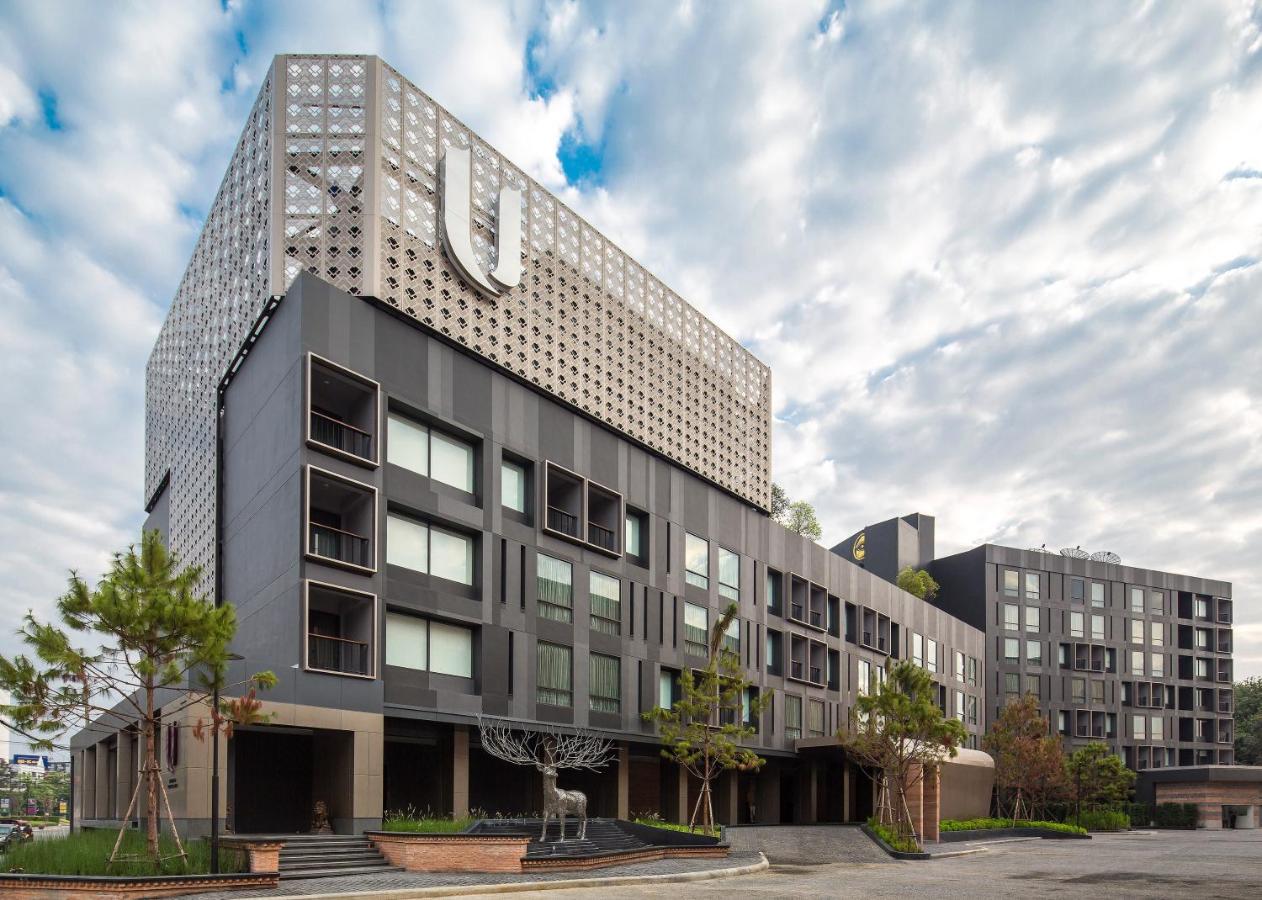 U Nimman Chiang Mai, an exciting 5-star luxury hotel, is a sophisticated yet vibrant retreat on Nimmanhaemin Road, just minutes away from the city's trendiest shopping, dining and nightlife district. Merging modern design with elements of traditional Lanna architecture, the hotel boasts 147 rooms and suites beautifully appointed with deluxe amenities. Our distinctive design is just one of the many superlatives setting U Nimman Chiang Mai as one of Thailand's most unique. Indulge yourself in a superb range of 5-star features, from an all-day dining restaurant with a terrace bar, a swimming pool and bar, a wine bar with library, a state-of-the-art gym and a tranquil garden area for relaxing.
10. De Chai Colonial Hotel & Spa
Stylish colonial design is the trademark of De Chai Hotel, with its indoor pool and free Wi-Fi. Located along Thapae Road, it is a 5-minute walk from the Sunday Walking Street. De Chai The Colonial Hotel is a 10-minute drive from Chiang Mai International Airport. Local attractions such as the popular Night Bazaar and historic Kad Luang Market are within a 10-minute stroll from the hotel. Fully air-conditioned and extra spacious, rooms at De Chai are equipped with 37-inch flat-screen TVs, DVD players and iPod docks. Beautiful city views can be enjoyed through the clear floor-to-ceiling windows.
11. The Residence Hotel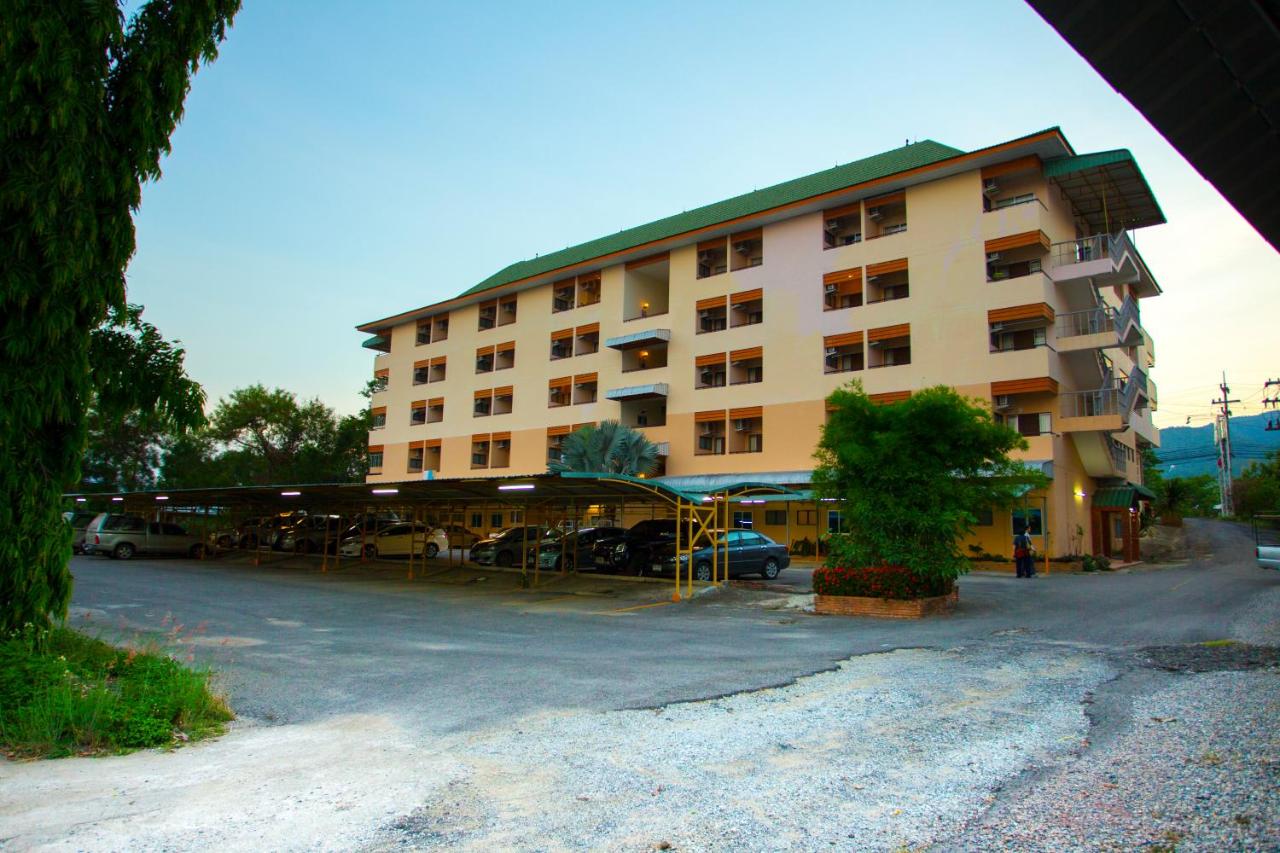 Located in Chiang Mai, The Residence Hotel offers comfortable rooms with air conditioning. Featuring a private balcony, each room is equipped with a seating area, a flat-screen cable TV and a refrigerator.
12. Tri Gong Hotel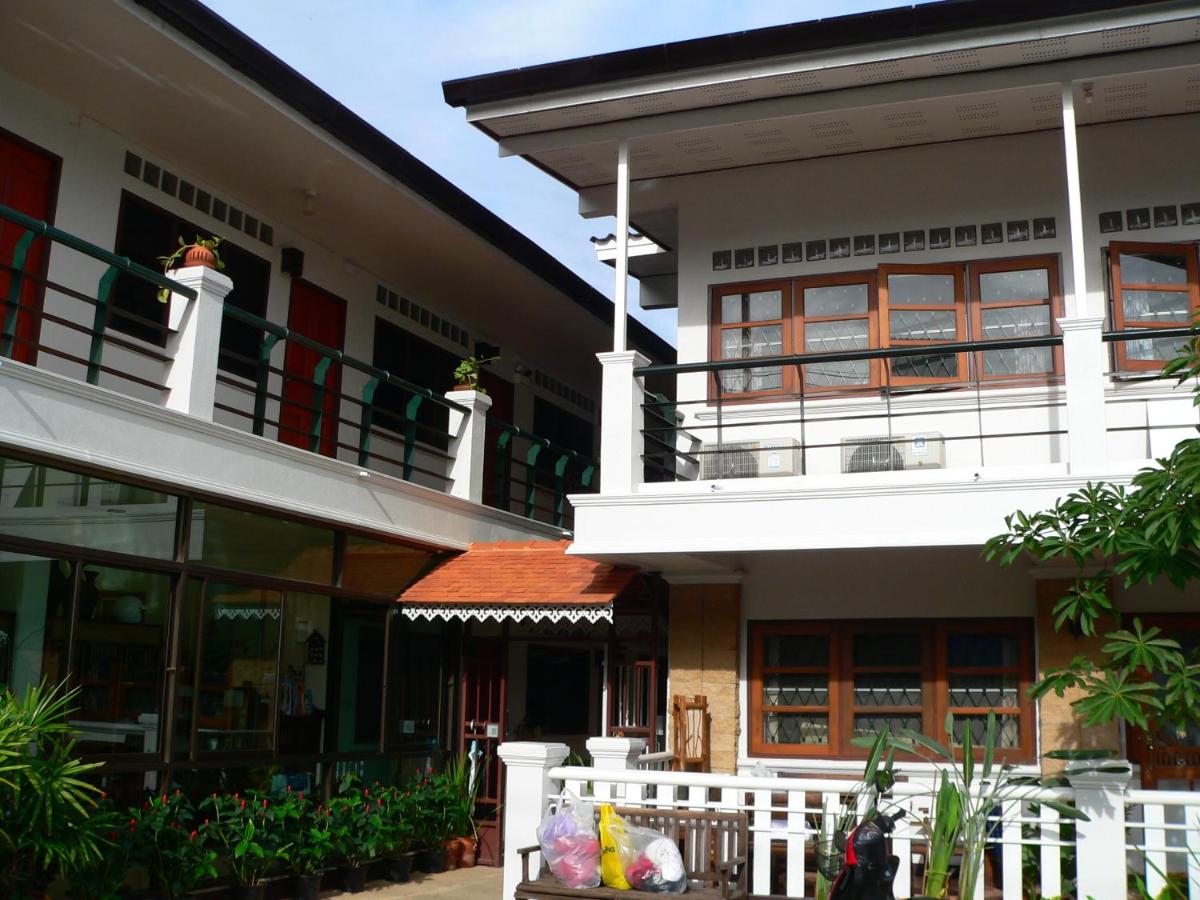 Tri Gong Hotel has two-low rise buildings with a small but cozy terrace attached to each room. The rooms are all decorated in local products made from teak wood and natural woven cottons throughout plus closets and chairs. With the availability of high-speed wireless internet, guests can stay up to date with their family back home and friends around the world.
13. Phra Singh Village Hotel
Set amidst the labyrinth of Chiang Mai's seven-century city streets, Phra Singh Village Hotel is within strolling distance of historic temples, glittering pagodas, museums, busting markets, old village communities and many of Chiang Mai's major attractions. Seamlessly blending into its setting, Phra Singh Village's design is influenced by the two great Kingdoms of Lanna and Lan Xang, founded in the 13th and 14th century respectively, both of which influenced much of the region's cultures and aesthetics. The hotel merges architecture, design and objet d'arts from these traditions with contemporary comfort and modern technology.
14. Walking Street Residence
Walking Street Residence is 100 m from Chedi Luang Temple and 300 m from Sunday Walking Street. Chiang Mai Airport is 8 minutes' drive away. All rooms are air-conditioned and offer a sofa and a flat-screen TV. There is a refrigerator, a minibar and tea and coffee making facilities.
15. The Signature Hotel @ Thapae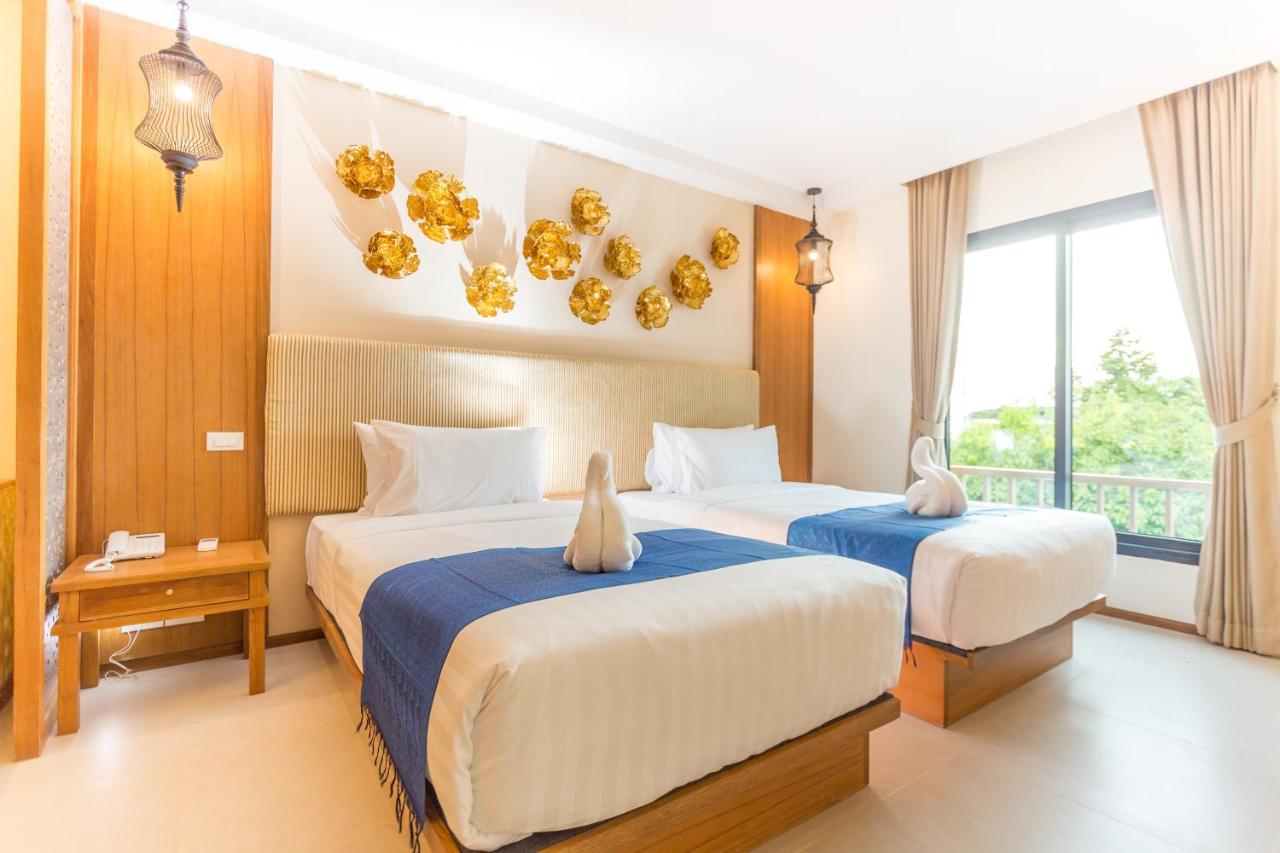 Located near the center of the city, The Signature Hotel @ Thapae is surrounded by Chiang Mai's famous attractions, including Sunday Walking Street, Night Bazaar, and Thapae Gate, with only 5-minute walk. Guests can explore Chiang Mai old town conveniently and enjoy special festivals and events taken place nearby. The Chiang Mai International Airport is approximately 15-minute drive from the hotel. In modern-northern Thai style, each room provides adequate facilities.
16. Furama Chiang Mai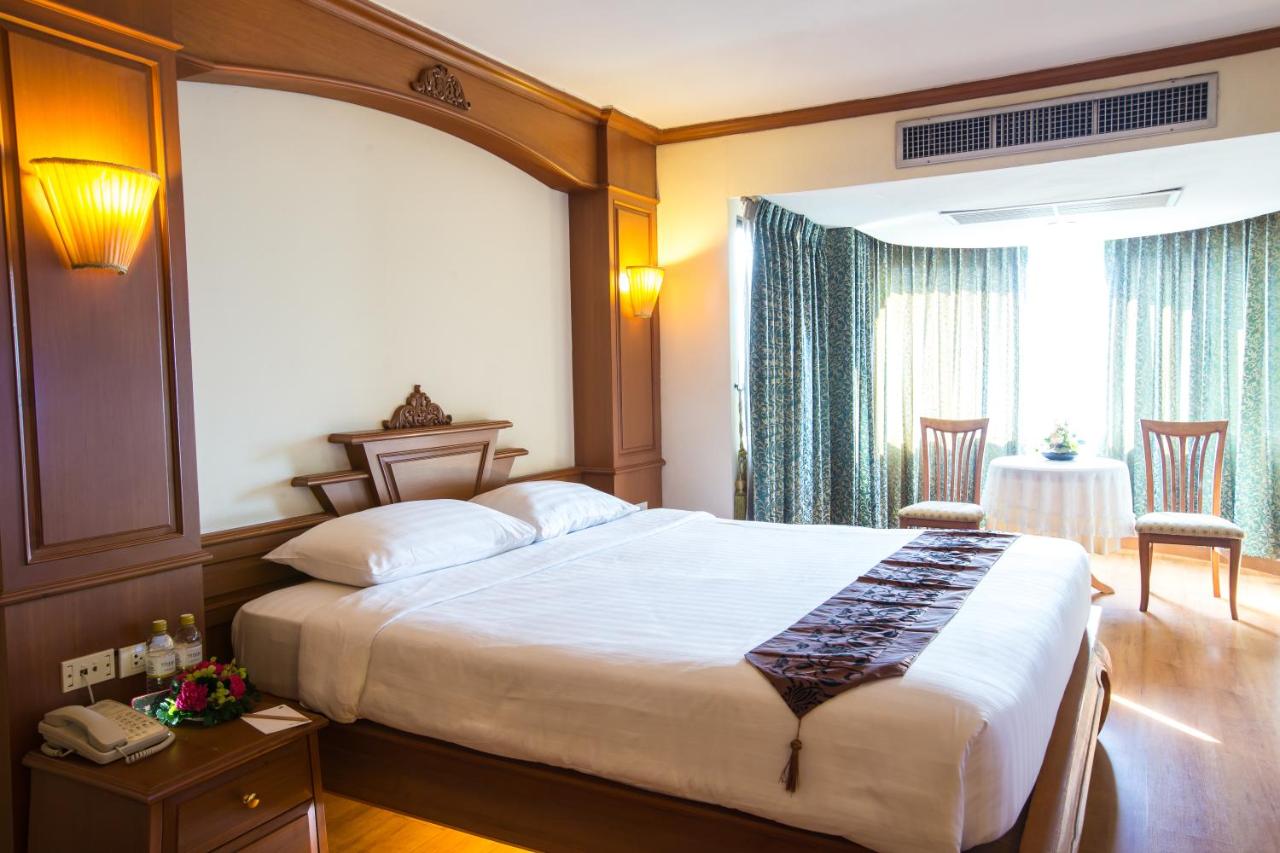 Furama Chiang Mai is an elegant 17–Storey 4 Star Hotel in Chiang Mai. Located at the fringe of CBD and north of Chiang Mai, just 15 minutes away from the airport, this city hotel is also strategically within the vicinity of government offices, renowned Chiang Mai University, MAYA Lifestyle Shopping Center, Nimmanhemin Road and the entertainment belt of the city. The well-appointed and spacious rooms are decorated with a blend of chic and contemporary Thai, complementing the diversity culture of Chiang Mai with full amenities and facilities for your accommodation in Chiang Mai.
17. Chedi Home
Chedi Home is a traditional Lanna Northern style guesthouse with boutique interior design. Chedi Home has 20 Rooms. Situated in Chiang Mai, 700 m from Tha Pae Gate, Chedi Home features accommodation with a restaurant, free private parking, an outdoor swimming pool and a fitness centre.
18. Rimping Village Hotel
Rimping Village is Northern Thai style boutique hotel in Chiang Mai, located in the peaceful and leafy Wat Gate community on the east side of the Ping River near Chiang Mai night market. Our simple and comfortable boutique hotel offers 34 rooms and excellent facilities, delivering a comfortable and community feel while still offering everything you desire for a perfect holiday in Chiang Mai.
19. Na Nirand Romantic Boutique Resort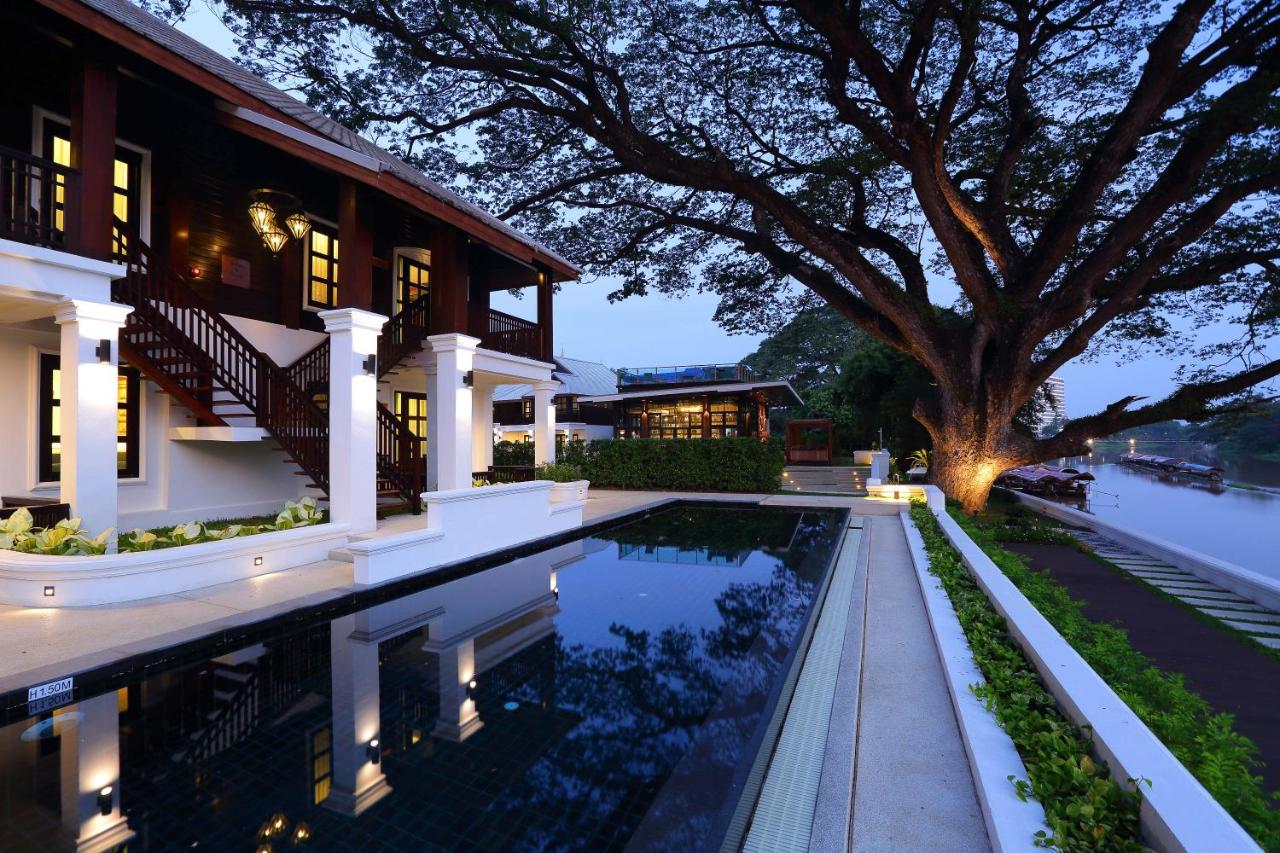 The beautiful history and legendary stories combined with the warm, friendly and attentive Thai-style service are the charms of NA NIRAND Romantic Boutique Resort, and will stay in the memories of all guests forever.
20. BOOK Design Hotel
Well located in the Chang Phueak district of Chiang Mai, BOOK Design HOTEL is a 3-star SHA Extra Plus hotel offering accommodation with an outdoor swimming pool as well as free WiFi throughout the property.
21. Eastin Tan Hotel Chiang Mai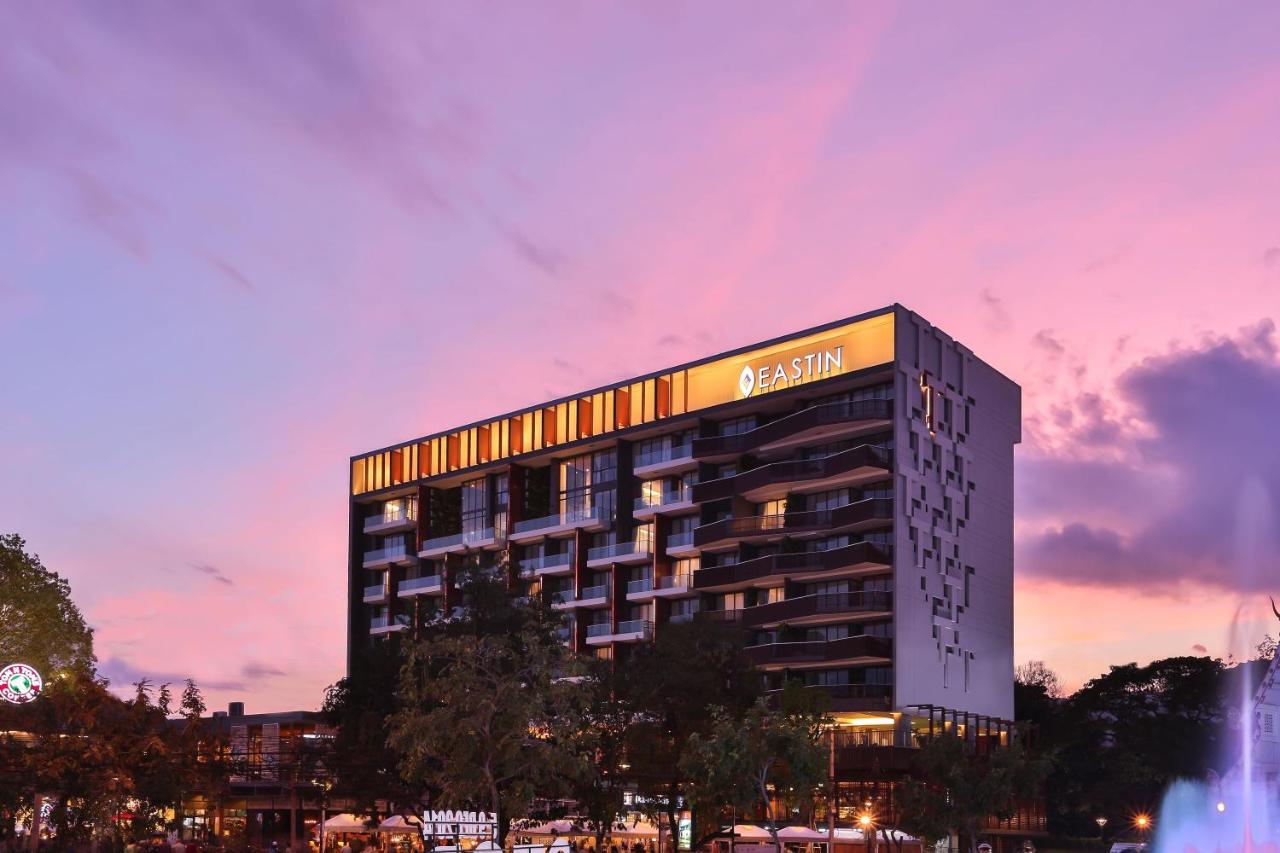 Located on the main Huay Kaew Road, Eastin Tan Chiang Mai is situated opposite to the most popular area to visit in Chiang Mai - Nimmanhaemintra Road, the Chiang Mai's hippest and trendiest shopping and entertainment area. Our 4-star Eastin Tan Chiang Mai is ideally located, only 15 minutes to Chiang Mai International Airport. Stay with us to make your trip convenient and unforgettable.
22. North Hill City Resort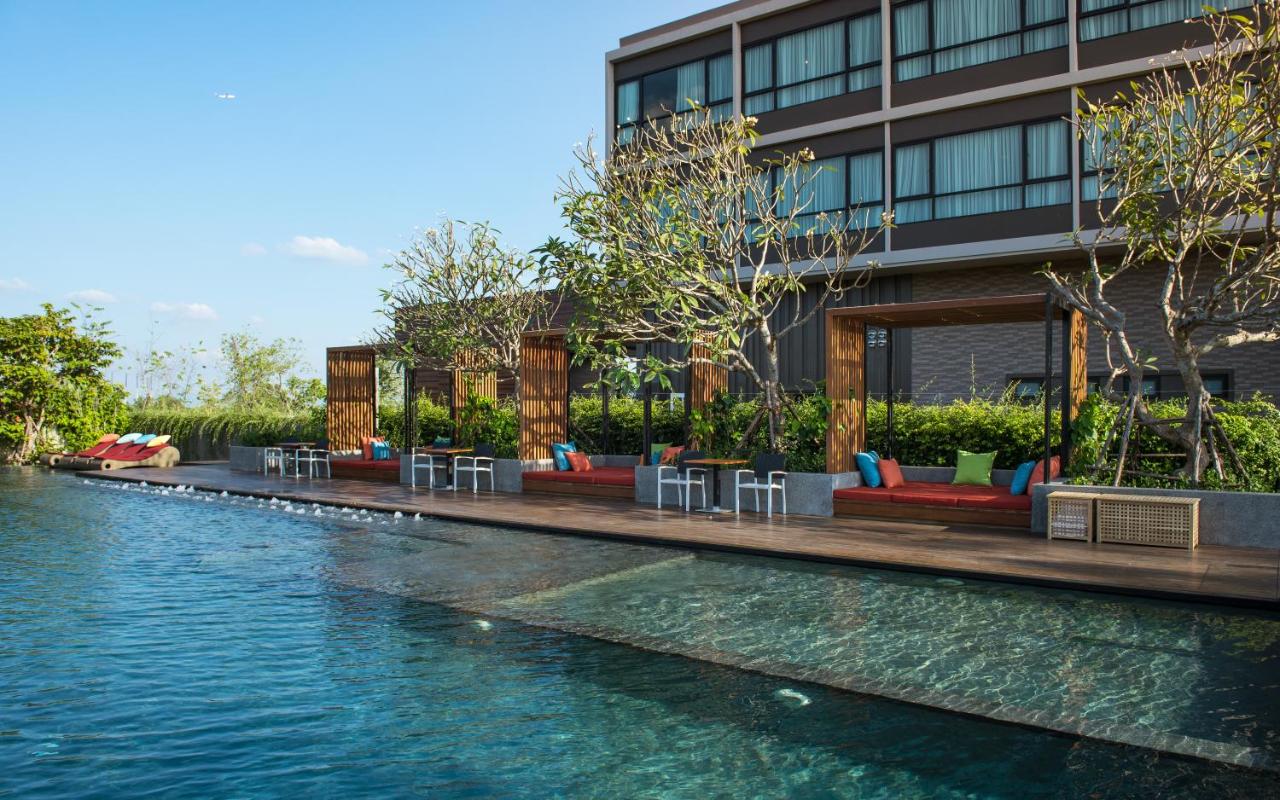 Offering a year-round outdoor pool and terrace, North Hill City Resort is located in Hang Dong in the Chiang Mai Province. The resort features 42 exquisitely decorated rooms and suites with modern facilities and luxurious comfort, combined with exceptional, personalized service.
23. Kantary Hills Hotel Chiangmai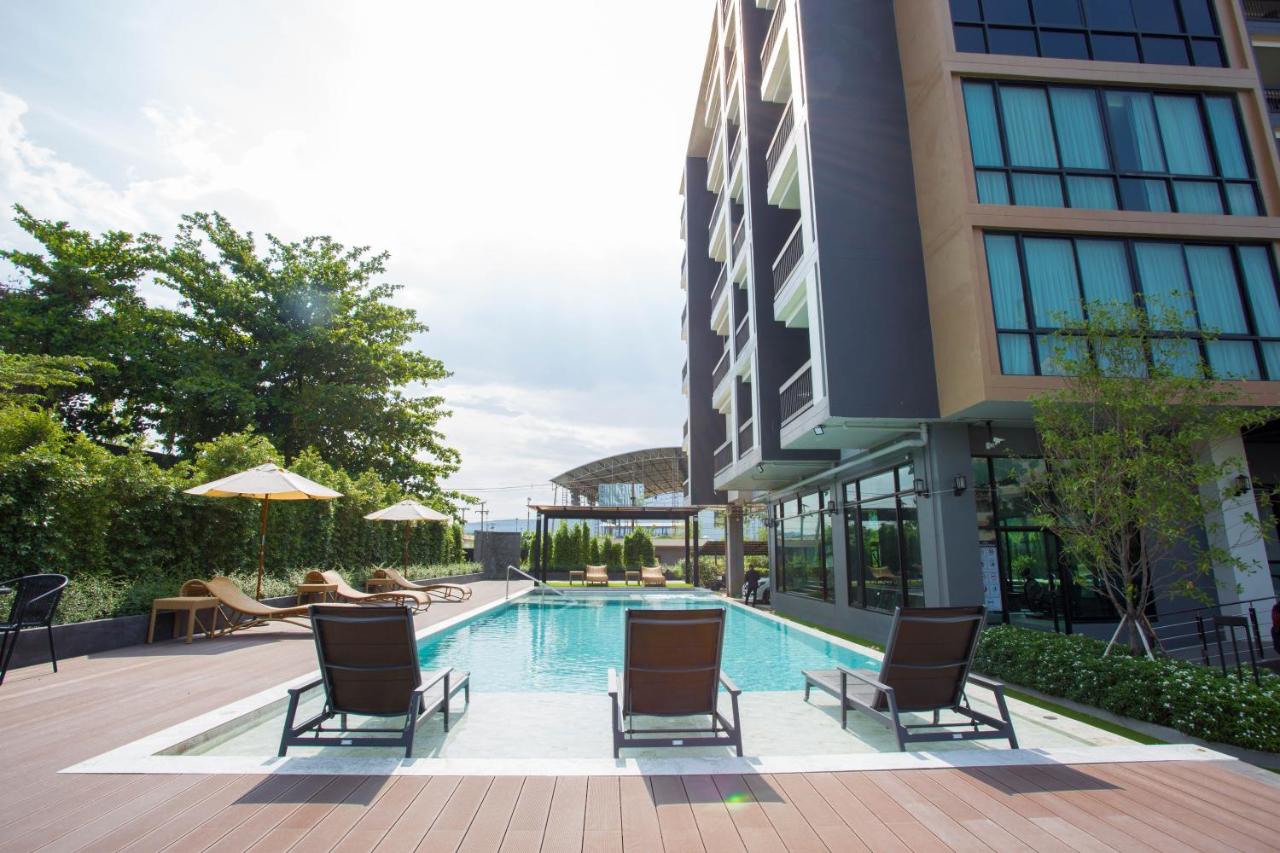 Kantary Hills Hotel offers modern, self-catering suites and apartments close to the Chiang Mai University Suan Dok Campus. It boasts a well-equipped fitness centre, an outdoor swimming pool and Jacuzzi. The rooms of Hotel Kantary Hills feature polished wooden floors and stylish furniture. Each is well appointed with a kitchenette and private balcony.
24. Pingviman Hotel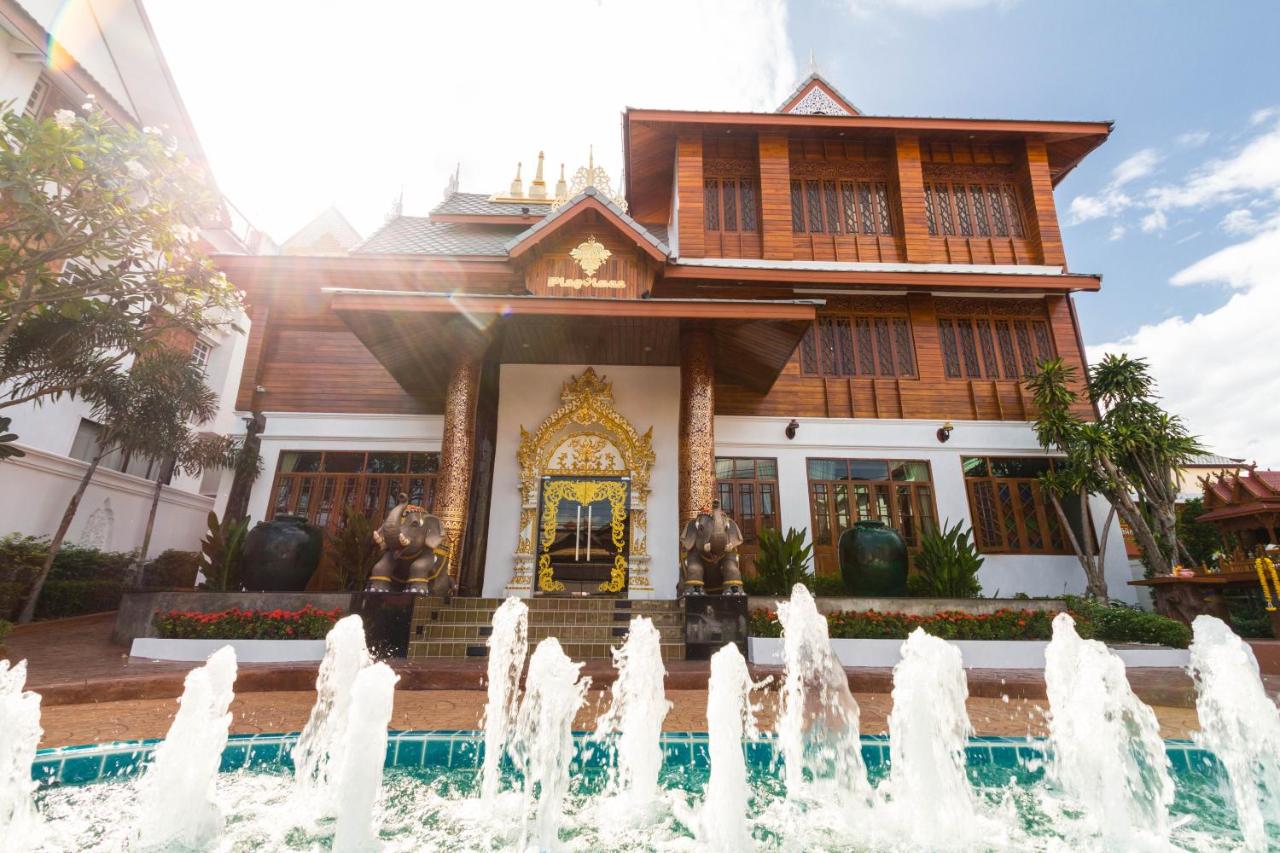 Pingviman is an oasis of comfort and elegance which is centered in the heart of the Old Town, where Chiang Mai's rich and authentic culture is within reach for our guests to explore. With spacious rooms and intricate carvings of the hotel's design, Pingviman offers authentic Thai feeling, along with comfort and delightful service to welcome our guests to Chiang Mai for an exclusive stay.
25. Rendezvous Classic House
Featuring a garden, Rendezvous Classic House is located in Chiang Mai in the Chiang Mai Province region, 700 m from Chiang Mai Gate and less than 1 km from Chedi Luang Temple. Boasting a tour desk, this property also provides guests with a terrace.
26. Mercure Chiang Mai
Located in the centre of Chiang Mai, only 10 minutes from the airport. Mercure Chiang Mai offers you comfortable rooms with free WIFI for your business and leisure stay. Book conference, seminars and social event with parking available. Supermarket and banks are available for next door.
27. Eco Resort Chiang Mai
Eco Resort Chiang Mai offers value accommodations for the nature lover with bright, clean, comfortable, and well-serviced rooms set within a large and beautiful shaded garden. A range of options is available to suit all budgets for lone travelers or for friends touring Thailand together. Eco Resort Chiang Mai is also conveniently located on Bumrungraj Road, close to the center of Chiang Mai and the British Council. Guests have quick and easy access to Chiang Mai's wonderful cultural sites, fabulous shopping restaurants and vibrant nightlife. The renowned Chiang Mai Night Bazaar is just a short drive away.
28. The Chiang Mai Old Town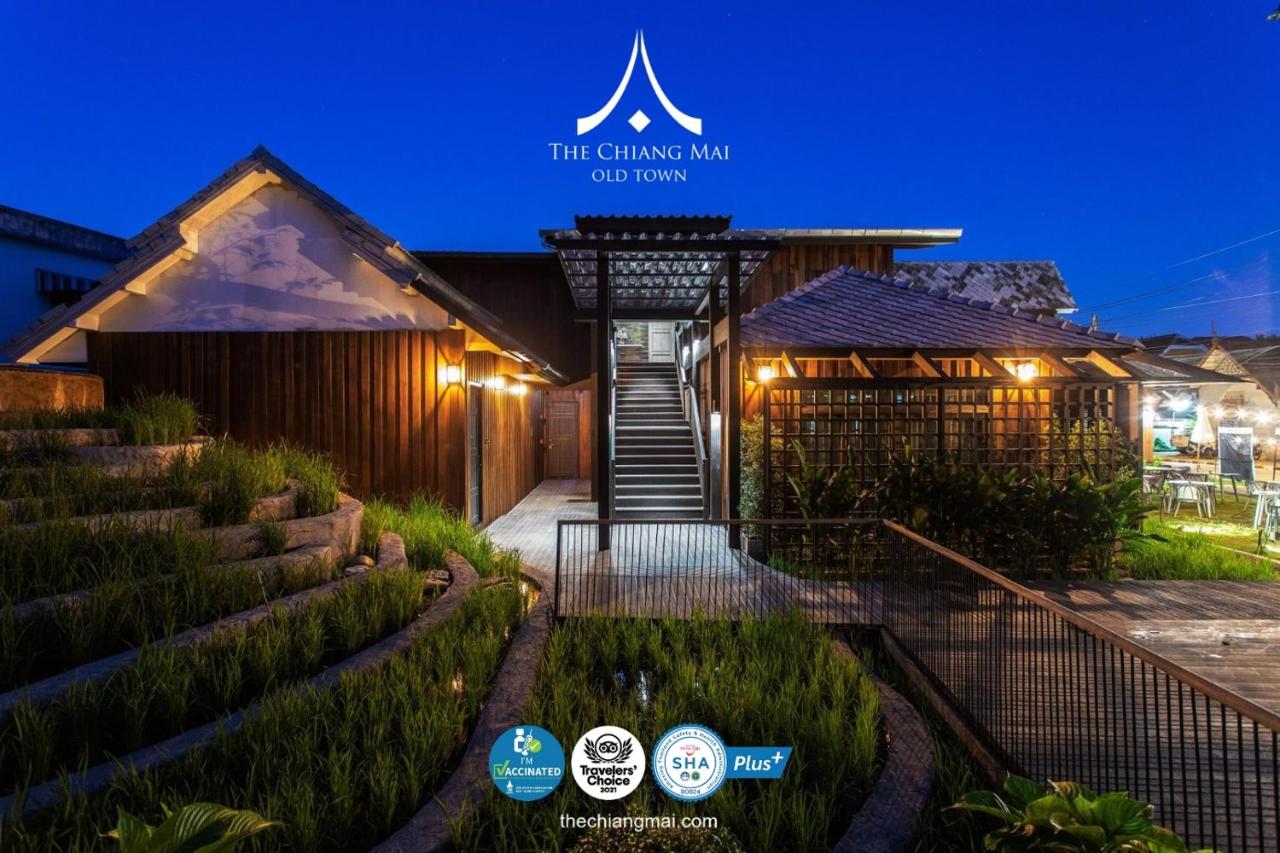 Luxury living in the heart of historic Chiang Mai, you will find best-in-class in-room furnishing, amenities, facilities, and personalized service at The Chiang Mai Old Town.
29. Art Mai? Gallery Nimman Hotel Chiang Mai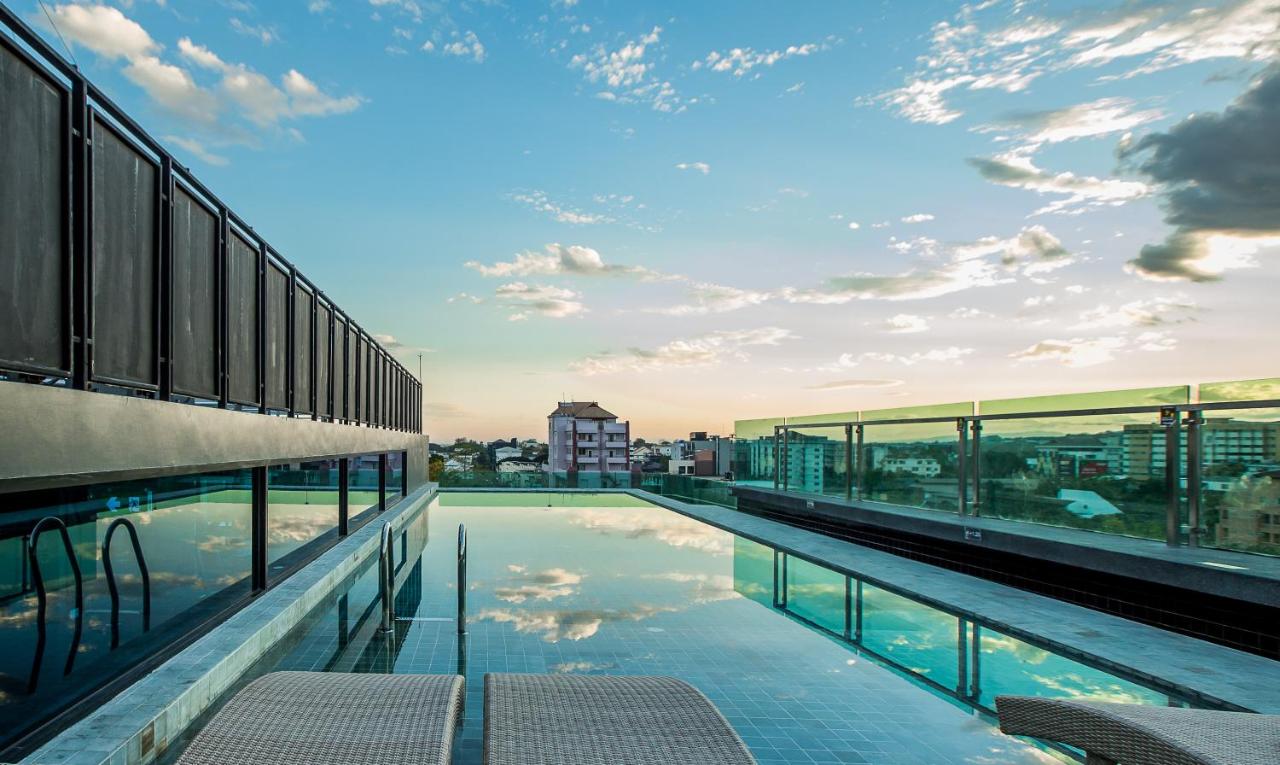 Nestled in downtown Chiang Mai which is the largest and most culturally significant city in Northern Thailand, ART MAI GALLERY HOTEL is inspired and dedicated to Thailand's well-known artists. Hotel guests are invited to explore the artwork spread through the hotel's various floors with each floor dedicated to some of the most renowned local Thai artists and enjoy the modern art collection on sale in the lobby. The rooms are uniquely artist-designed boasting personalized service including complimentary WiFi and sophisticated style with full amenities.
30. Parasol Inn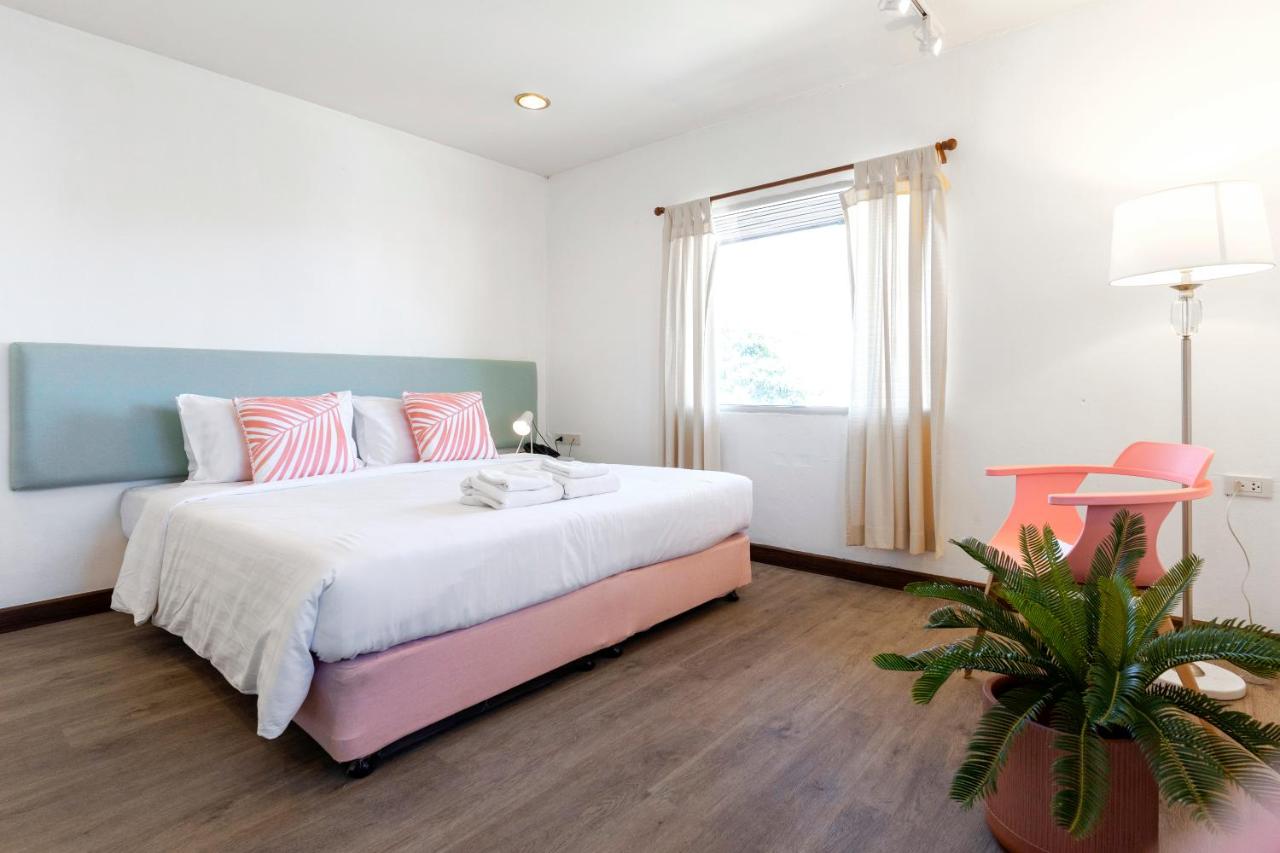 Parasol Inn Chiang Mai Old City Hotel is decorated with the concept of Boutique Hotel. Thai Lanna culture is a colorful combination of various elements brought together from both historic and multi-ethnic contexts. With Chiang Mai being a place of trade along the historic Silk Road, it has been a crossroad for centuries of various cultures that make up the blend that is found here today.
31. Darley Hotel Chiangmai
Located in Chiang Mai, within 1.3 km of Tha Pae Gate and 1.7 km of Chang Puak Gate, Darley Hotel Chiangmai provides accommodation with a garden and as well as free private parking for guests who drive. Each accommodation at the 3-star hotel has city views, and guests can enjoy access to a terrace.
32. Empress Premier Hotel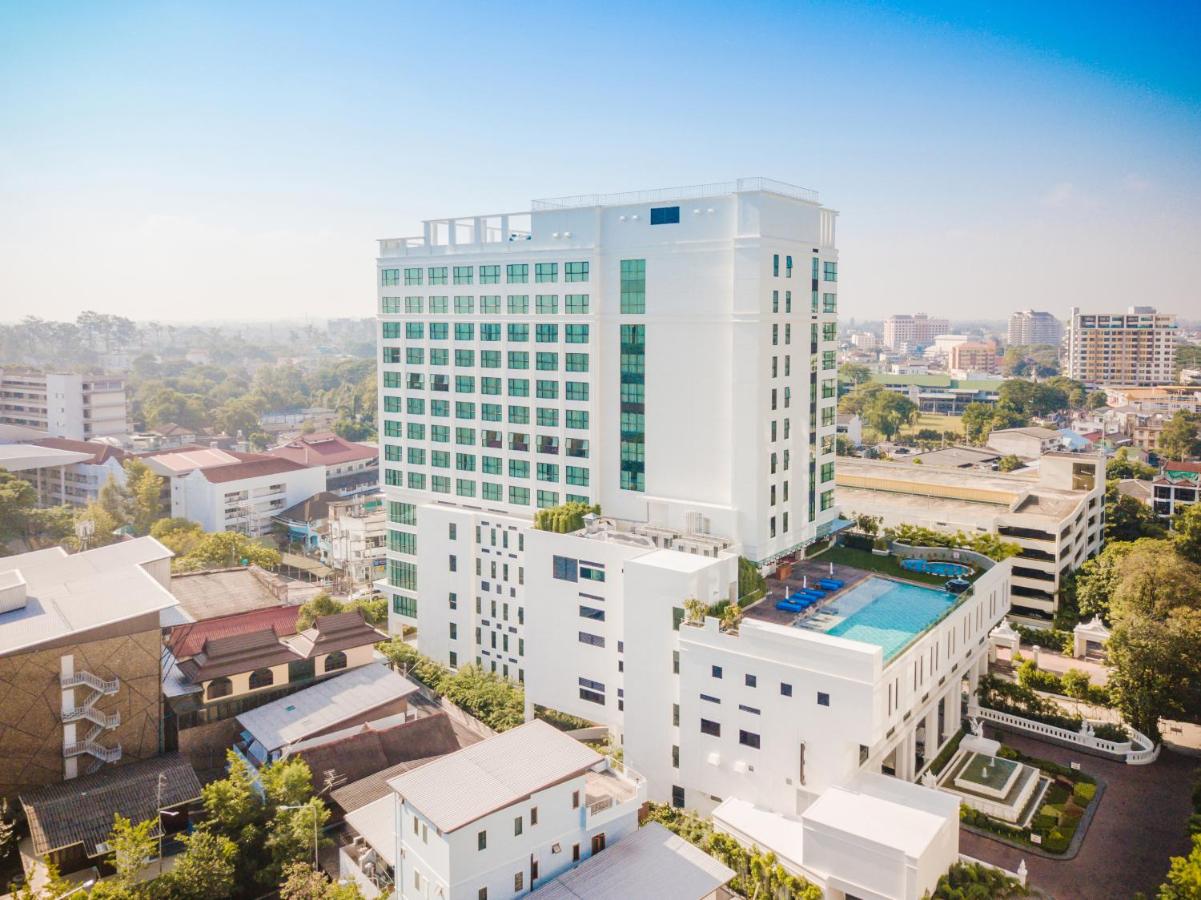 Located in the heart of Chiang Mai city, Empress Premier is a newly opened five-star hotel within 10-15 minutes from the Chiang Mai International Airport, railway station, the Night Market, and the Old City. The Empress Premier Chiang Mai features a restaurant, outdoor swimming pool, a fitness centre and bar.
33. ISTY Hotel
ISTY Hotel is a SHA Extra Plus hotel featuring a restaurant, bar, a shared lounge and garden in Chiang Mai.
34. CH Hotel Chiang Mai
Nestled in the center of this historic city, close to the famous night bazaar and Ping River, CH Hotel promises affordable comfort and a convenient location. The 101 rooms include a selection of suites and family rooms, along with standard amenities, complimentary WiFi and working desks. This makes CH Hotel the ideal option for all types of guests, from couples and families to business travelers seeking a convenient base in the heart of Chiang Mai.
35. Parc Borough City Resort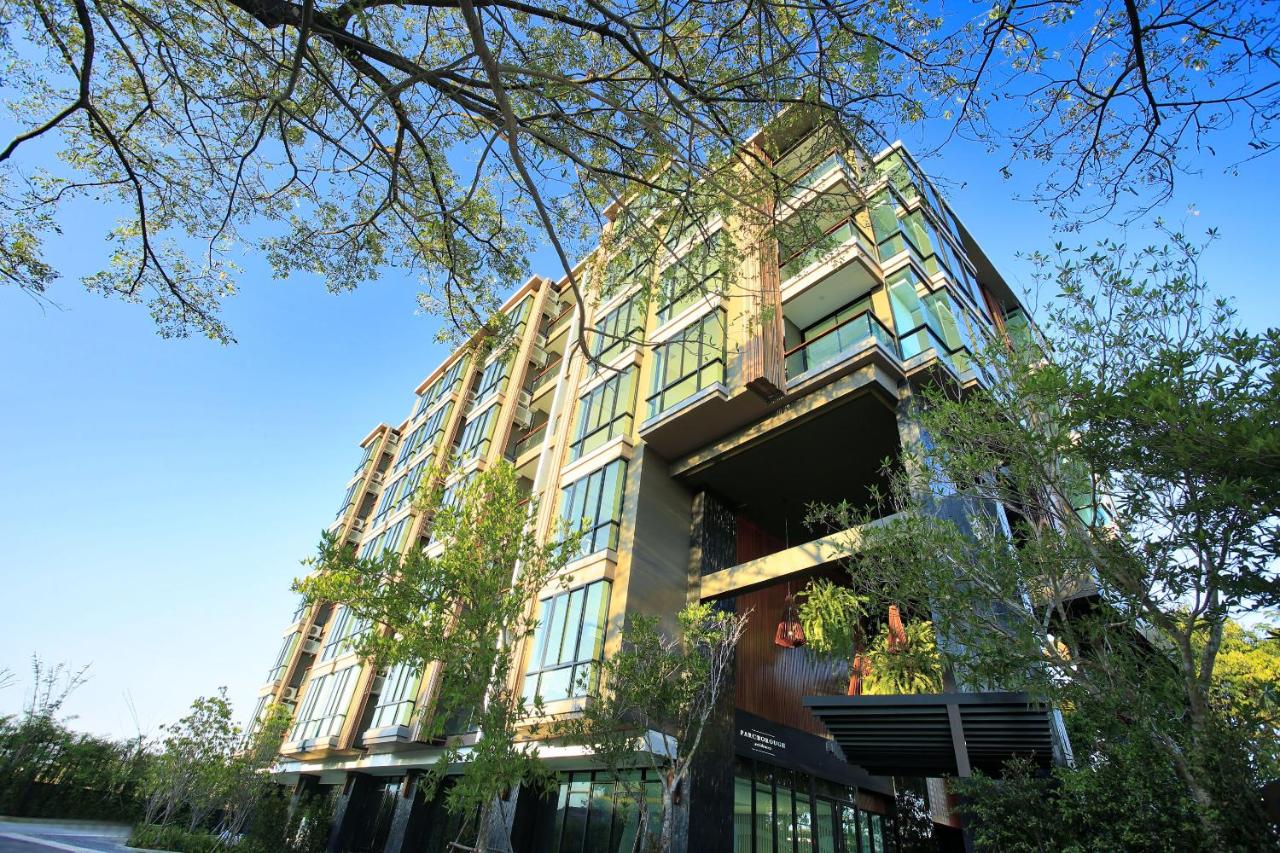 A recent entrant to Chiang Mai's hospitality scene, Parc Borough City Resort, a collection of spacious and classic 57 suites is located in the distinctive location of Chiang Mai cultural city. Every room is completed with kitchen, living room and bathroom, suitable for both short stay and long stay. Whether you are travelling for business or pleasure, you'll be inspired by Parc Borough City Resort's modern comfort, and welcoming culture.
36. Malee Hotel Chiangmai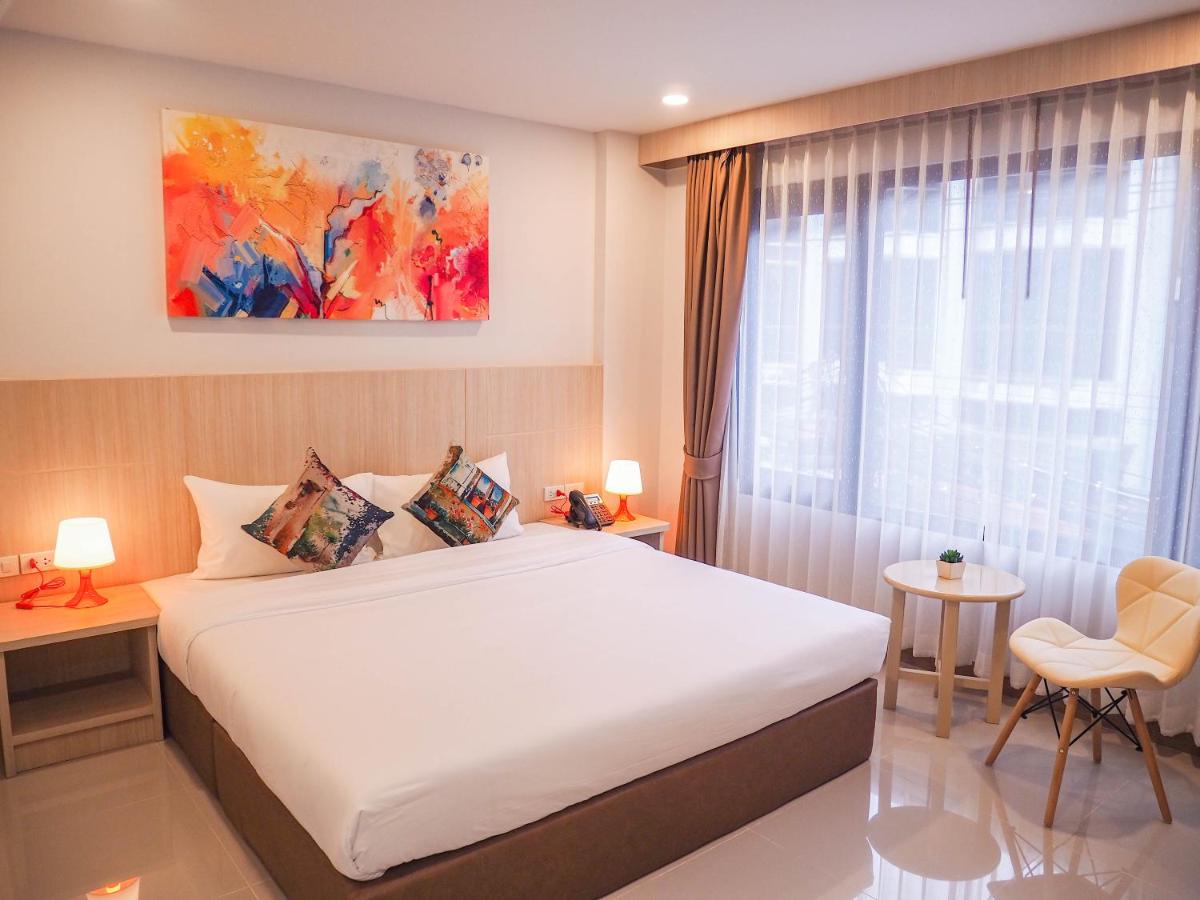 Chiang Mai is one of Thailand's hidden secrets, which has been become much easier to visit and more and more popular, from year to year. Malee Hotel Chiangmai is perfectly and "City Centered" located at Ratchaphakhinai Road offers 34 guest rooms while the soothing modern interiors of the rooms tempt you to relax inside and it is one of the choices for all travelers who are looking for worth-money place to stay and enjoy.
37. Sabai Sabai Chiang Mai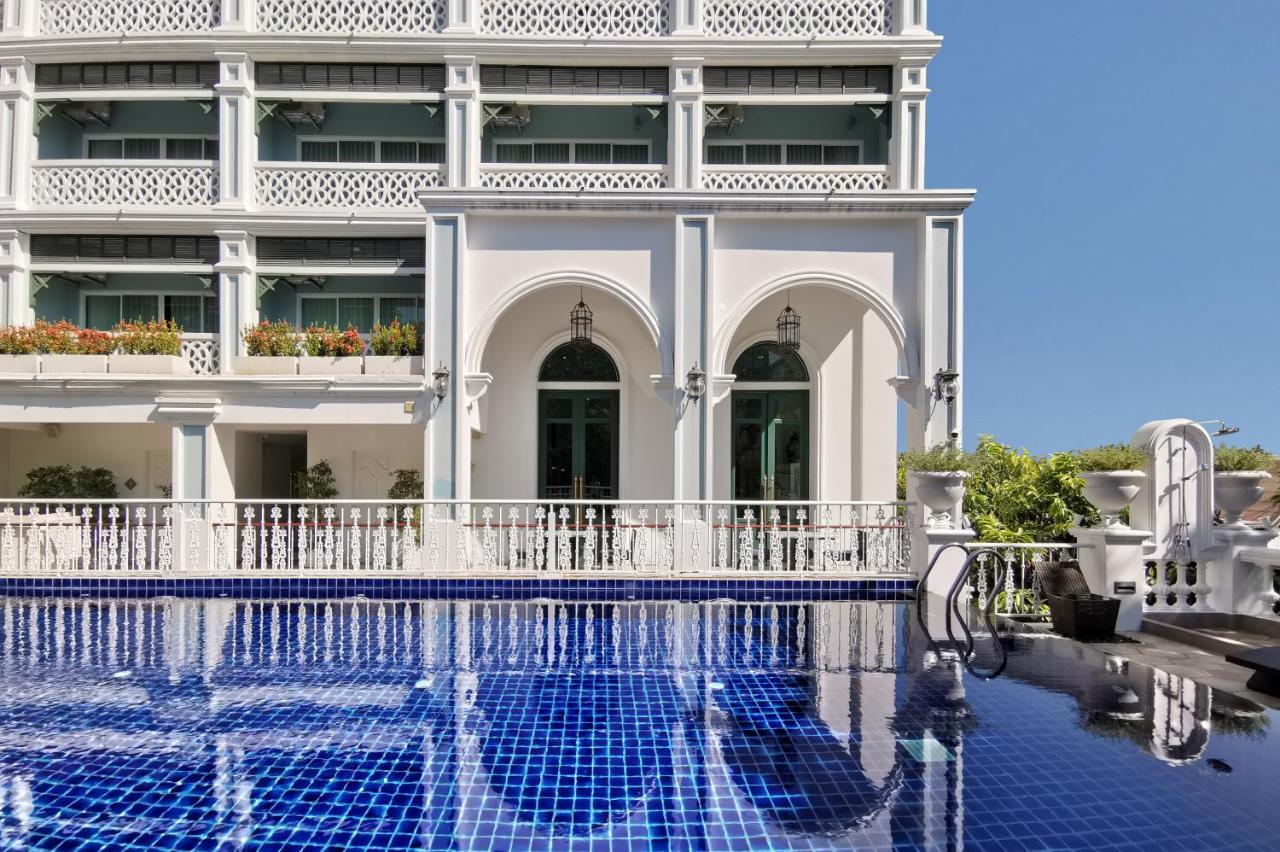 Nestled in the capital of the north near Nimmanhaemin Road lies Sabai Sabai Chiang Mai; your gateway to towering mountains, tranquil waterfalls and graceful Lanna culture. Luxurious with colonial style furniture décor, the hotel offers 45 well-appointed apartments featuring a private balcony, en-suite bathrooms, 40-inch LCD TV and free Wi-Fi.
38. Sleep Mai? Chiang Mai Airport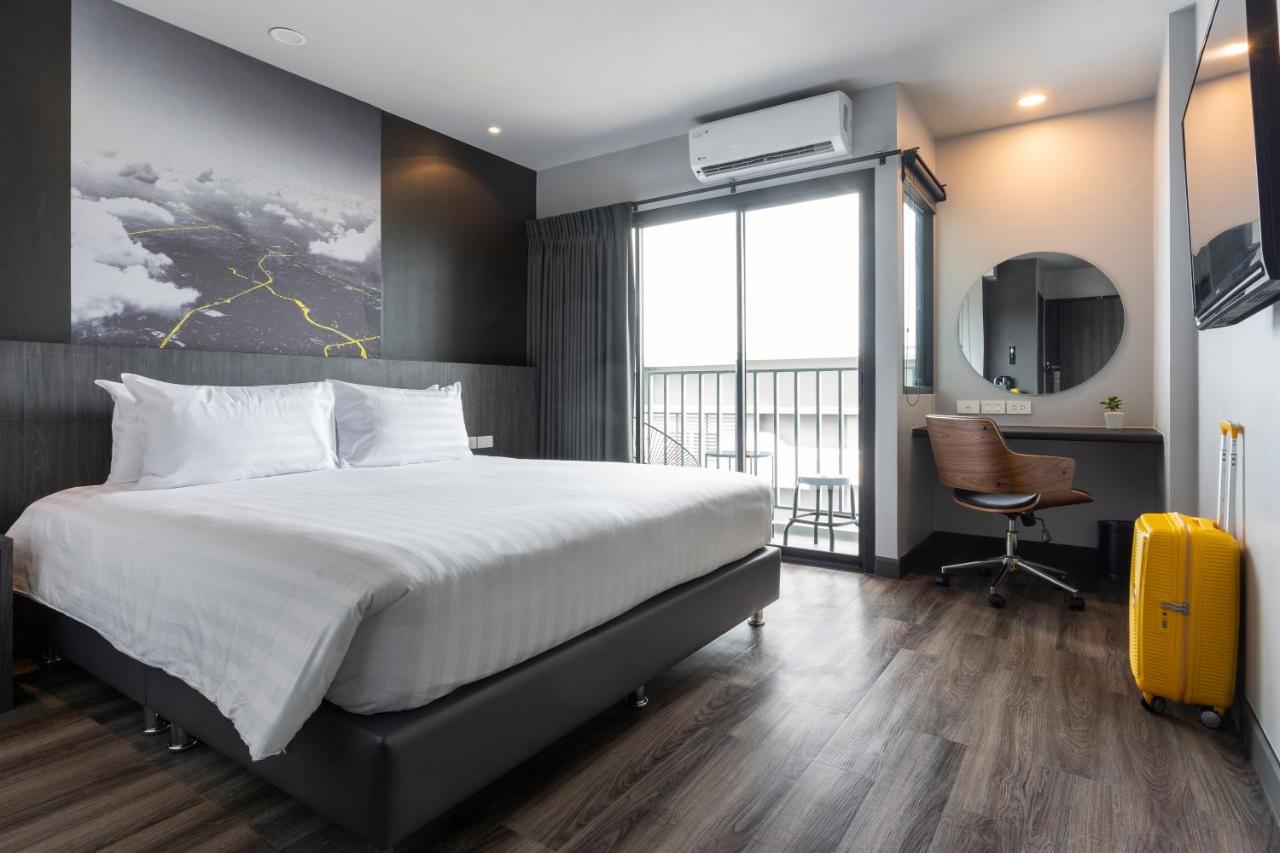 Quaint, charming and exuding warm hospitality, Sleep Mai Chiang Mai Airport hotel is located near the airport, a stone's throw away from anything and everything one might need -- from cafes to boutique shops to the huge Central Airport Plaza Mall that is also nearby.
39. Anantara Chiang Mai Resort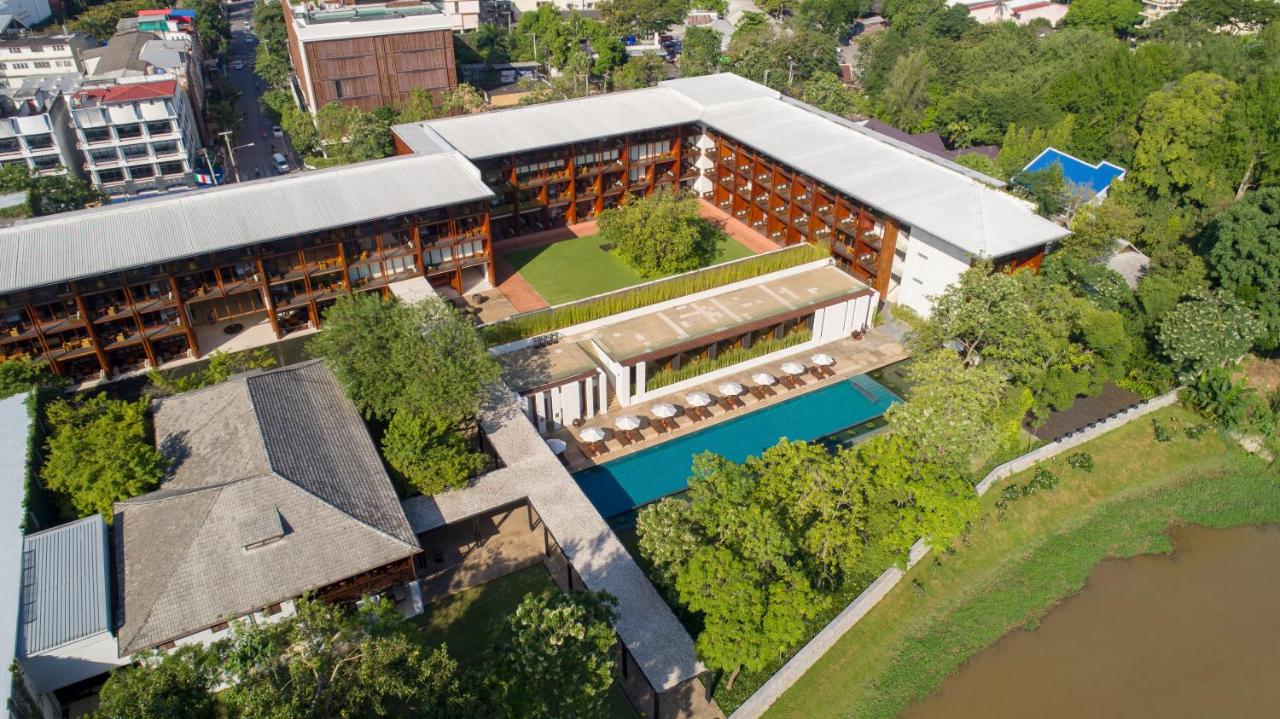 Located on the banks of the Mae Ping River, Anantara Chiang Mai Resort opens doors to a world of adventure and discovery. Hidden between a towering wooden wall and the picturesque Mae Ping River in Thailand's beautiful northern city, Anantara Chiang Mai Resort & Spa is a luxurious sanctuary of striking contemporary style, accented by traditional Thai and colonial elements.
40. U Chiang Mai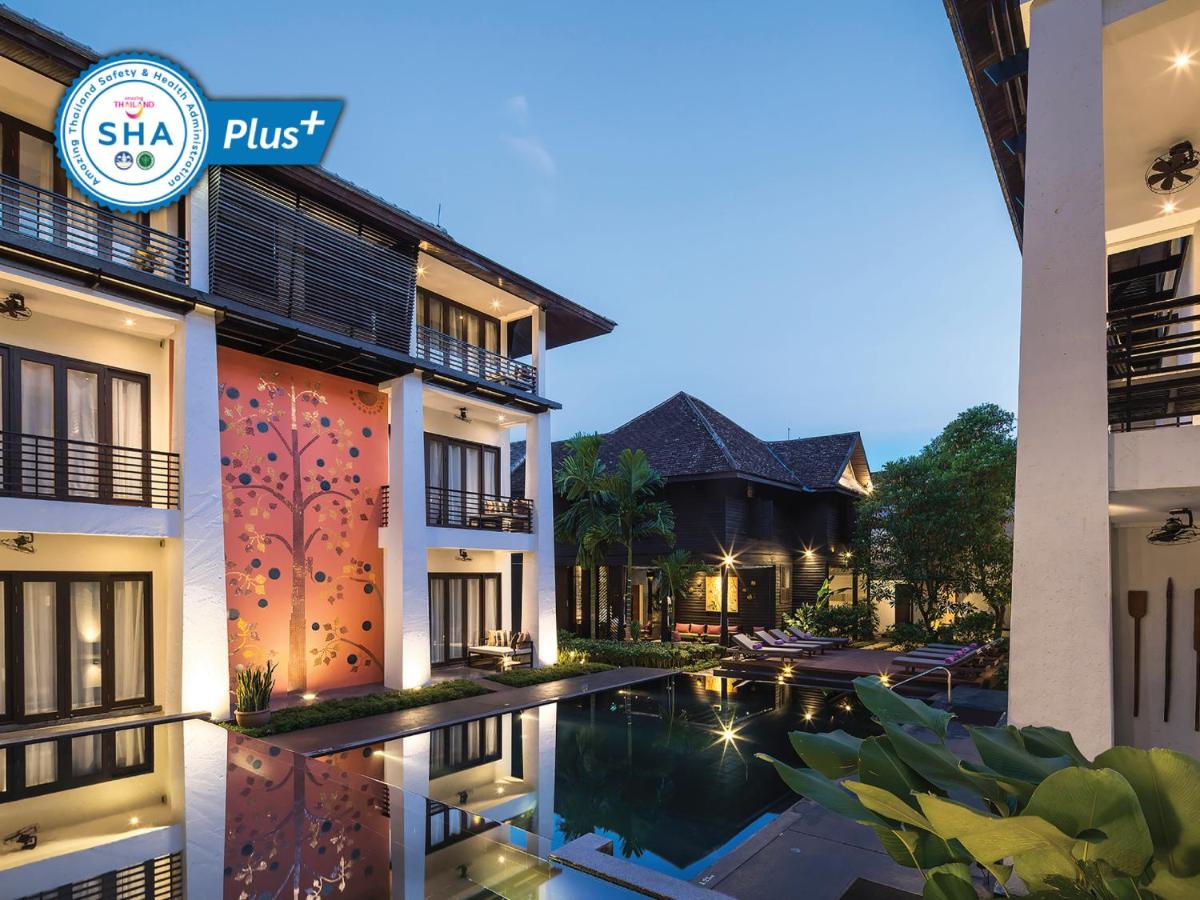 U Chiang Mai is a luxury boutique hotel in Chiang Mai, the largest and most culturally important city in the north of Thailand. U Chiang Mai offers the first ever 24 hour use of room concept which will allow guests to enjoy their room for 24 hours from arrival as well as breakfast whenever/wherever during the stay. Participation in the local community activities, heritage talks and guided walks are available for all of guests who love to immerse in the local environment and its heritage to create their own experience.
41. Viang Thapae Resort
Viang Thapae Resort is pleased to welcome all tourists to Chiang Mai, the city that combines the art, culture and simple lifestyles of the old generation with the development of materials and technology that meet the needs of the new generation. Resort located in the center of Chiang Mai. Built on an area of 2 rai on Thapae road, the 800 years old road which is the signature of Chiang Mai. Only 20 minutes to Chiang Mai international airport and 5 minutes to Chiang Mai famous places such as Warorot market, Thapae Gate, Sunday walking street, Night Bazaar, flower market, many beautiful temples, various restaurants and shopping stores.
42. Cross Chiang Mai Riverside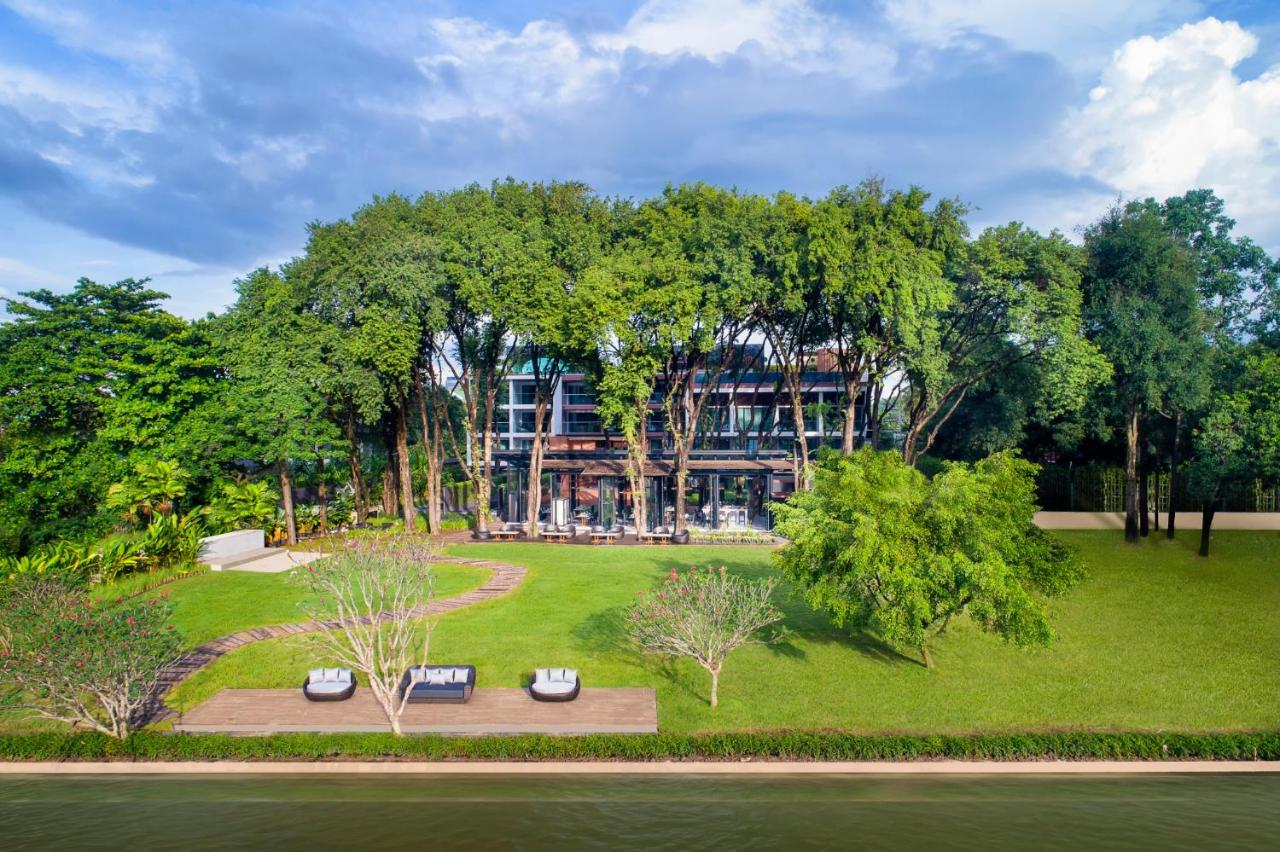 Cross Chiang Mai Riverside - formerly X2 Chiang Mai Riverside is an exquisite urban resort nestled on the banks of the Ping River in Chiang Mai, Thailand's cultural heart and the capital of the ancient Lanna Kingdom. Perfectly positioned on the tranquil east bank of the river, just outside the ancient city walls, its elegant low-rise resort balances romantic seclusion with close proximity to the city's main attractions.
43. Harmonize Hotel
Harmonize Hotel, located in the Charoenmueng area, is a popular choice for travelers. From here, guests can make the most of all that the lively city has to offer. With its convenient location, the property offers easy access to the city's must-see destinations.
44. Icon Park Hotel Chiang Mai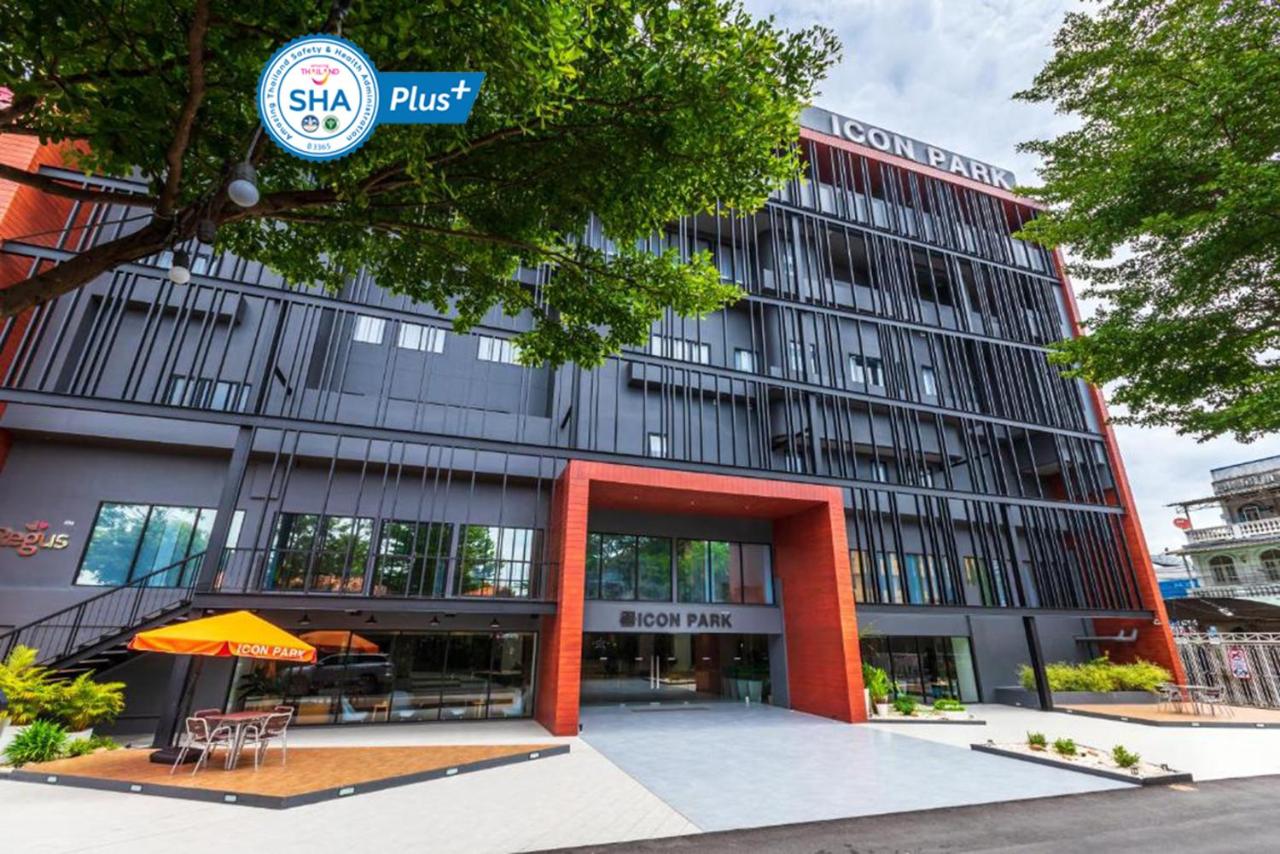 Icon Park Hotel is located along Maneenopparat Road directly across from the north side of the old city center. The Icon Park Hotel was designed as a minimal concept with the green park in the heart of the city, surrounded by mountains. Top north of the old city still has the remains of the city walls and the ancient moat. Also the site of well-known temples, shopping center, café & restaurants offer and appealing mix of local and international cuisines.
45. The Moment Chiangmai
Located in Chiang Mai, 400 m from Chiang Mai Night Bazaar, The Moment Chiangmai features rooms with city views and free WiFi.
46. THEE Vijit Lanna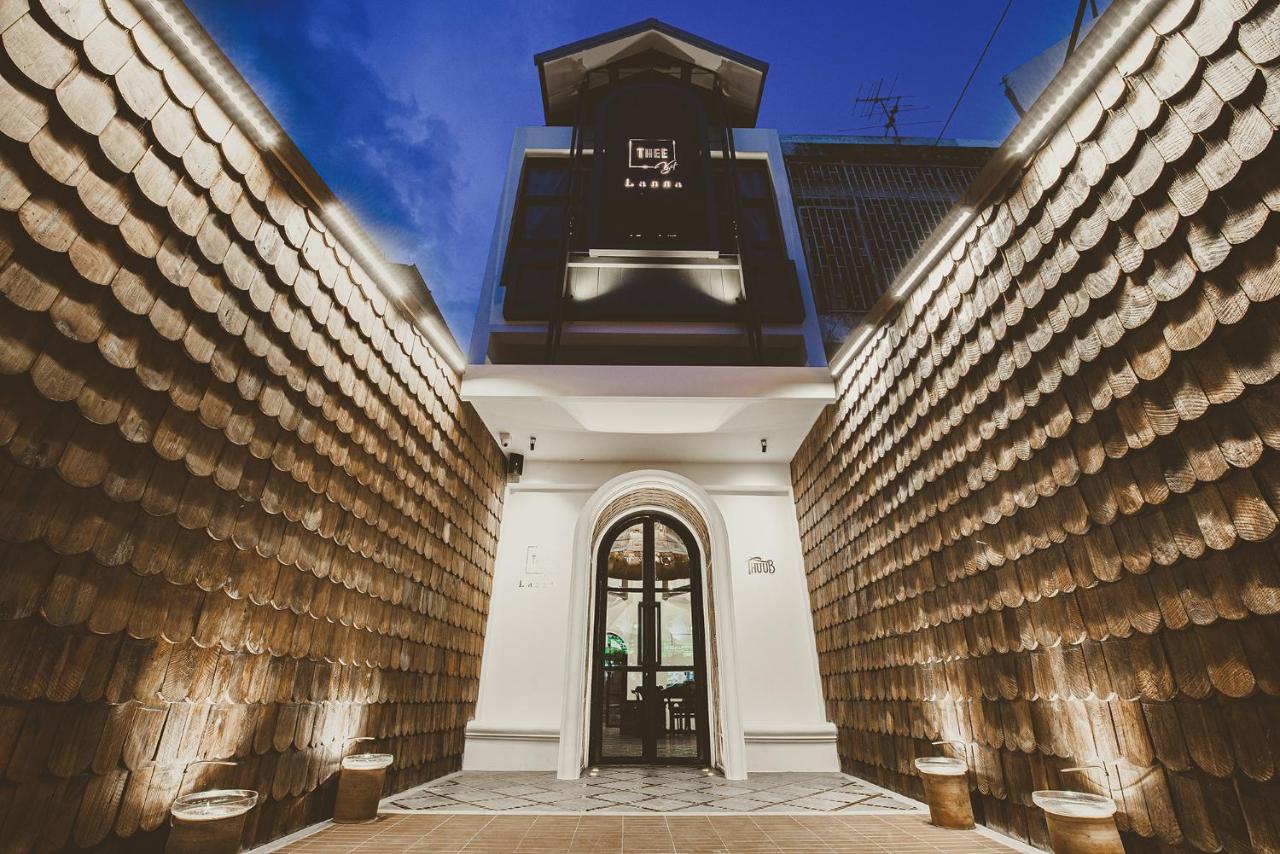 THEE Vijit Lanna by TH District features a restaurant, fitness center, a bar and garden in Chiang Mai.This 4-star hotel offers a 24-hour front desk and room service. The hotel provides an indoor pool and a tour desk.
47. Chiangmai Grandview Hotel
Chiangmai Grandview Hotel offers 200 elegantly appointed and tastefully furnished accommodations. Further we provide a strong International multilingual management and a service-oriented team. You will feel right at home, belonging to this magical paradise Chiang Mai. Our philosophy is to stay true to the local culture and maintain nature's beauty, so that our guests get the best experience of Chiang Mai.
48. Lamphu House Chiang Mai
300 m from Chedi Luang Temple, Lamphu House Chiang Mai is situated in Chiang Mai and offers air-conditioned rooms. This hotel offers an outdoor swimming pool.
49. Riverside House Hotel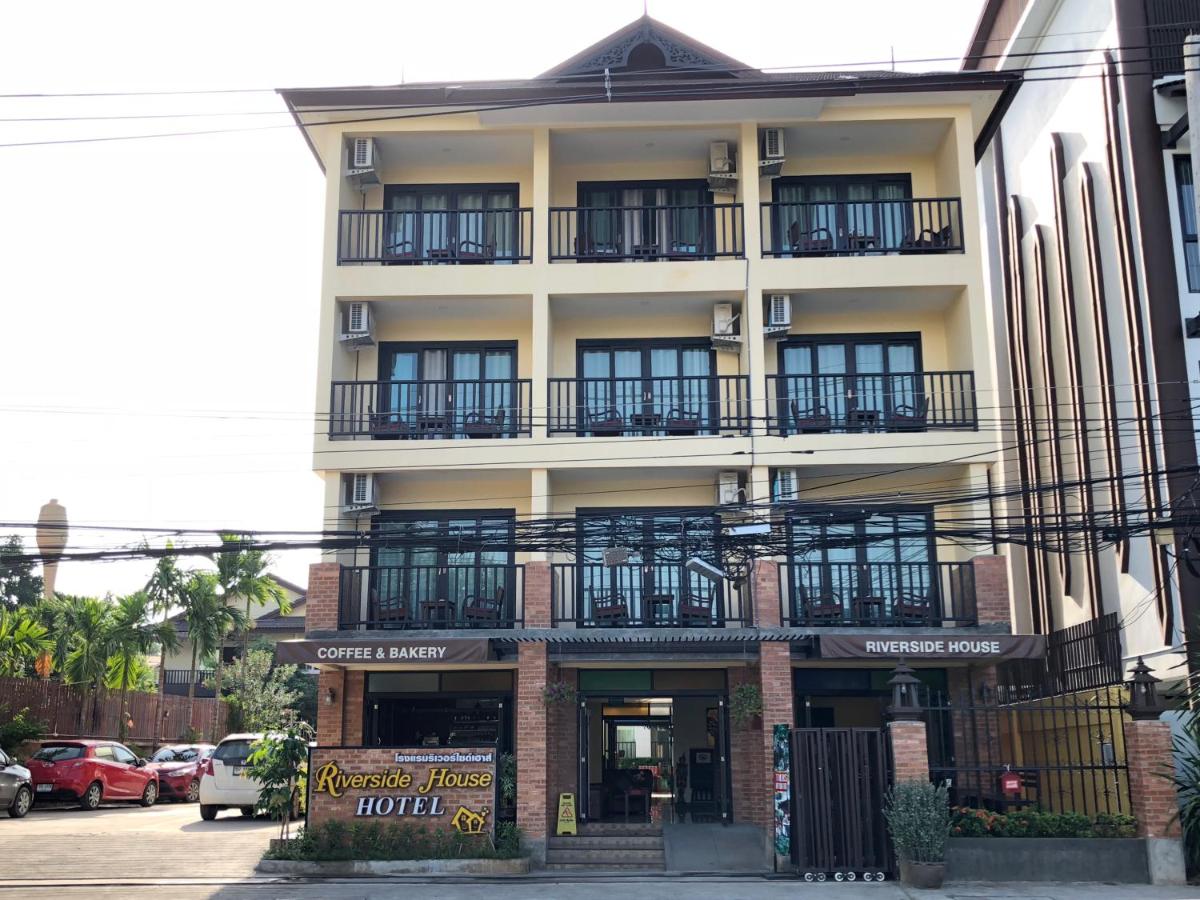 Riverside house is a natural homey style hotel in the lovely garden with clean and cozy rooms. Riverside House is located along Ping River in Chiang Mai, next to the Tourism Authority of Thailand. Only 5 minute walk to Night market and Warorot market. 15 minute walk to Old town and 15 minute drive from Chiang Mai International Airport. All rooms are in a quite peaceful atmosphere conductive to relaxing and getting close to nature at a budget price.
50. Oriental Siam Resort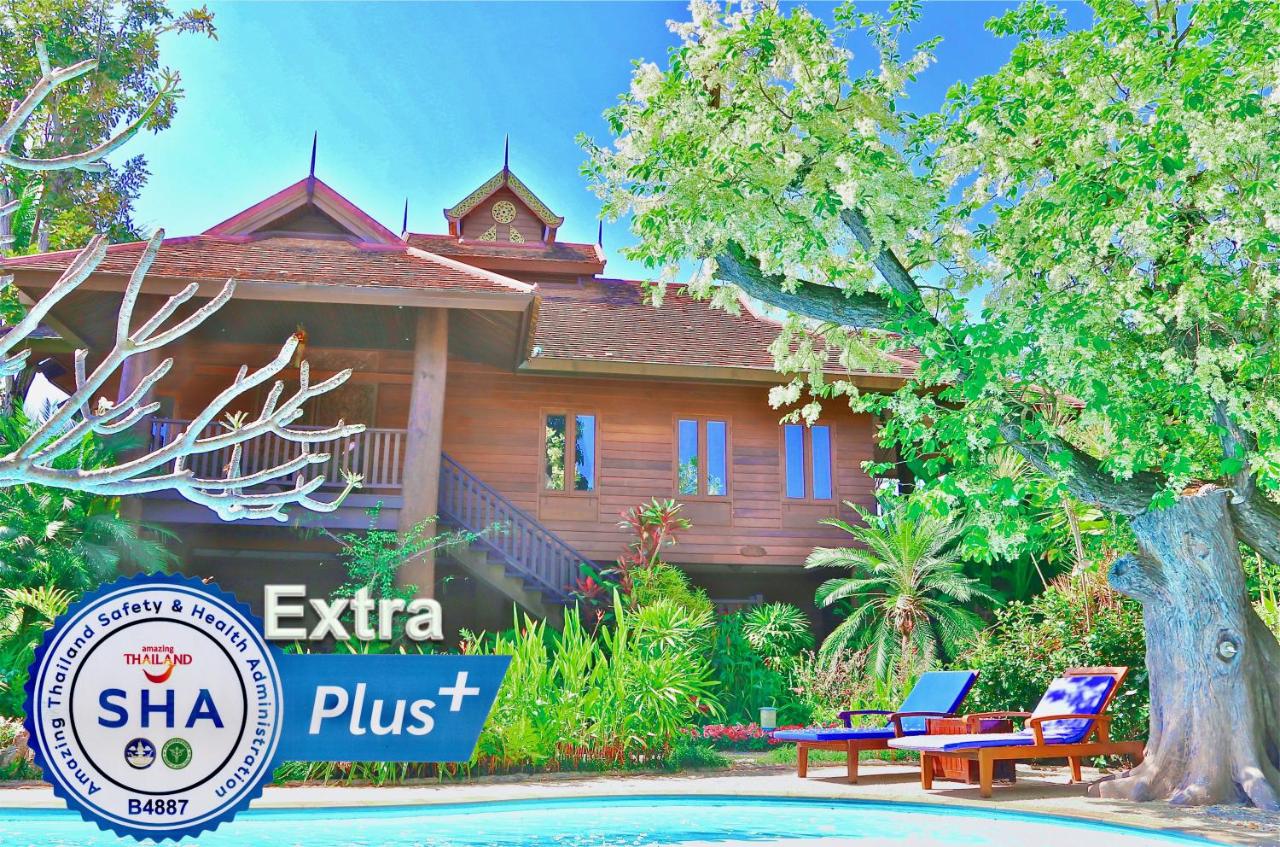 Surrounded by tropical greenery and flowers, Oriental Siam Resort is a garden retreat just 10 minutes' drive from Chiang Mai City. Free WiFi, free bicycle usage and 2 outdoor pools are available. Air-conditioned villas have access to a private garden and are decorated with elegant teak furnishings.
51. Sleep Mai? Thapae Chiang Mai Old City Lifestyle Hotel
There is a reason why the Thapae area is one of the most prime locations in Chiang Mai. Its plum position, right in the heart of the city, is the epicenter of sights and cultural attractions. The walking street, local boutiques, ancient temples and more are all in proximity. This stretch walks you through the historic sites as well as the scenery of a thriving, bustling city. All these are just a pleasant walk away from Sleep Mai? Thapae Chiang Mai Old City. Each room is well-equipped and offers thoughtfully-curated interiors. Expect friendly service, a plethora of things-to-do at the common space and a beautifully styled lounge in which it's a pleasure to linger. Service is genuinely friendly and the staff's passion for giving the clients an immersive lifestyle hotel experience is highly infectious. They have a wealth of knowledge about the local creative scene and are more than happy to share recommendations.
52. Le Charcoa Hotel
Only 300 m from Wat Phra Singh, Le Charcoa Hotel offers uniquely designed accommodation in Chiang Mai. Free WiFi is accessible in all rooms and free private parking is available upon reservation. Guests can enjoy their days in the outdoor swimming pool. All rooms at this property are air-conditioned and feature a comfy bed, a TV and a working desk. Suan Dok Gate is 600 m from Le Charcoa Hotel, while Sunday Walking Street is 400 m away.
53. De Charme Chiangmai Hotel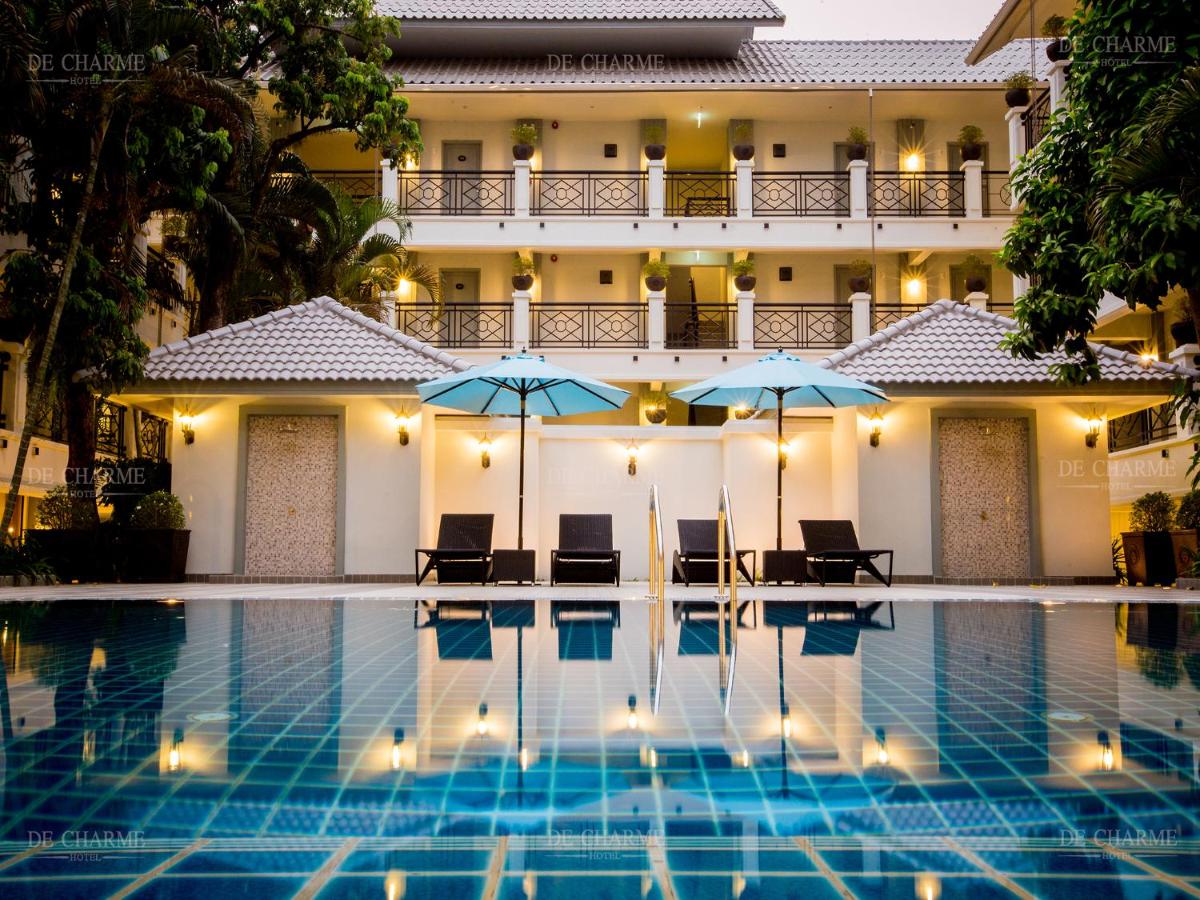 Located in the heart of Chiang Mai, Decharme Hotel combines a blend of modern and colonial-style decorations and designs. It is located just a short stroll from the city's ancient temples including the must visit Wat Phra Singh, Chedi Luang Temple and Wat Phan Tao.
54. Ping Nakara Boutique Hotel and Spa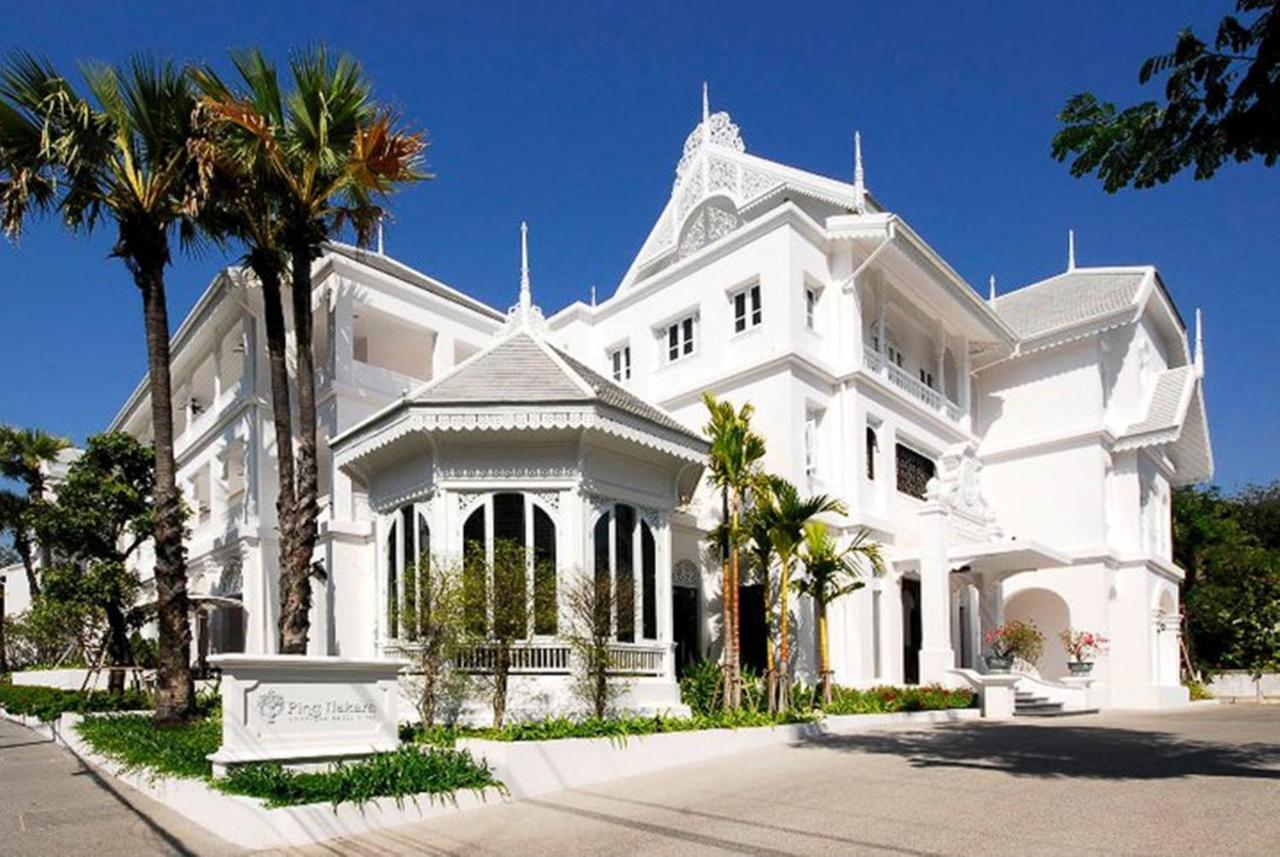 Ping Nakara is a Lanna Colonial hotel that evokes the warmth and luxury of the past age. The primary concept of the hotel design was inspired by merchants' colonial-style houses and gingerbread buildings from the early 20th century of Chiang Mai.
55. SYN Boutique Hotel
Chiang Mai has blossomed an ever expanding art scene, the goal of SYN Boutique Hotel is to create a hotel that cherishes and facilitates this cultural expansion. With traditional Lanna art features and minimalism, they wish to create an effect that merges both worlds together. SYN is a melting pot of styles, promoting diversity, creativity and authenticity.
56. Cross Vibe Chiang Mai Decem Hotel
Cross Vibe Chiang Mai Decem is a vibrant retreat with a cool, funky design, loft-style rooms, and a vertical garden that shelters the salt-water pool. Whether you're looking for a go-slow holiday or a fun-filled adventure, this is the place to be.
57. 99 The Gallery Hotel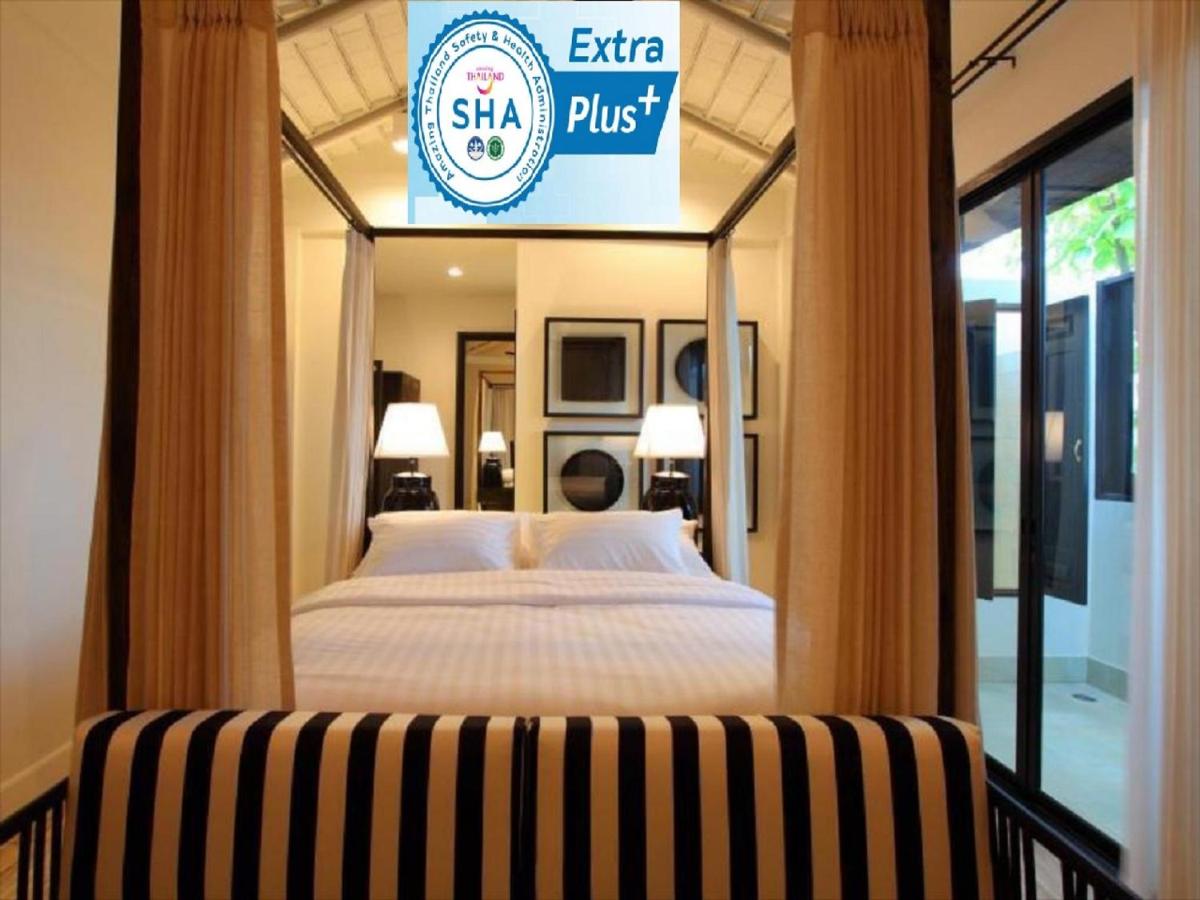 Located in the centre of Chiang Mai Old Town, 99 the Gallery Hotel offers a boutique experience with superb service, cozy rooms and unbeatable location.
58. Imm Hotel Thaphae Chiang Mai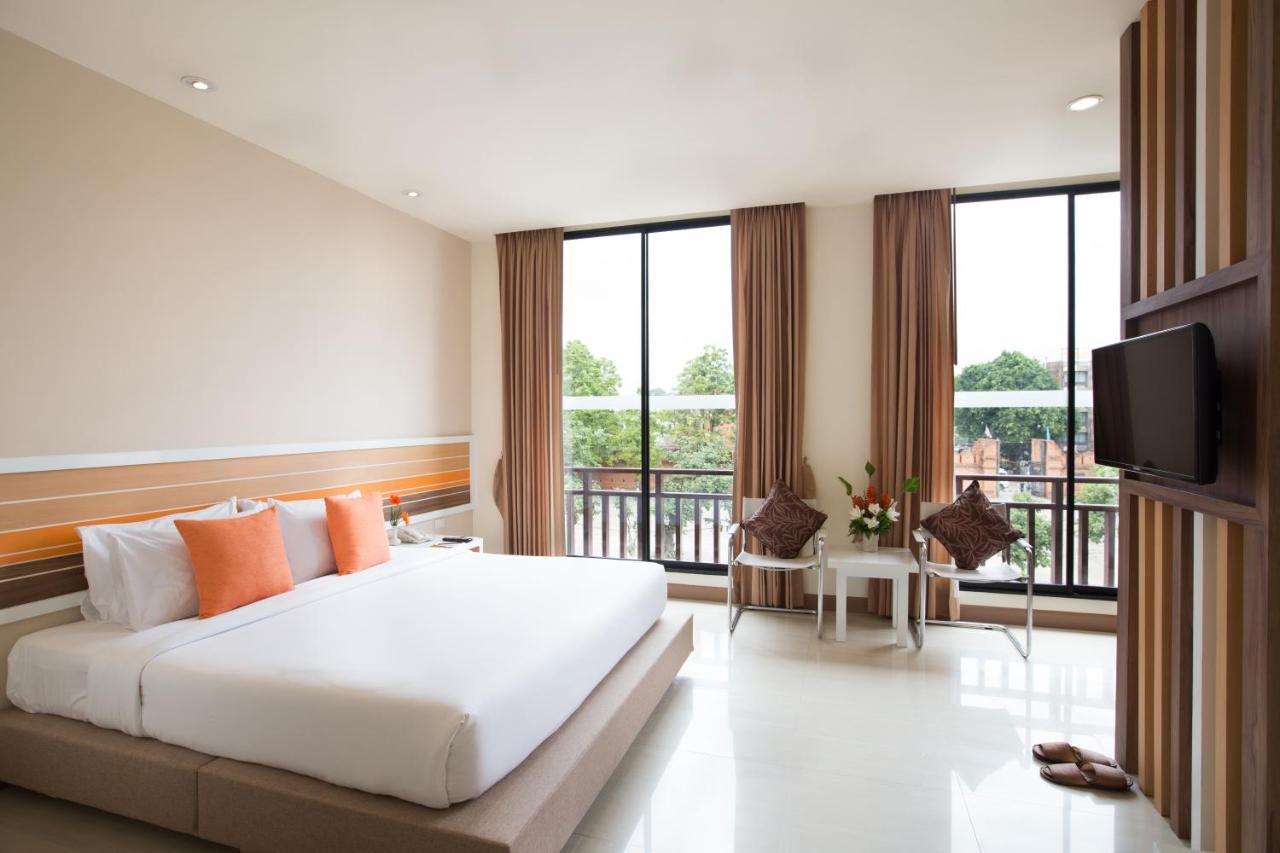 Bright, bold and full of contemporary color, Imm Hotel Thaphae is the perfect choice for travelers who want to stay stylish and social in the heart of Chiang Mai. With 106 modern rooms, all equipped with comfortable beds and complimentary WiFi, this affordable hotel puts budget-conscious travelers within easy reach of the city's top attractions, including golden temples, the ancient city walls and famous night bazaar.
59. Nimman Mai Design Hotel Chiangmai
As established with the concept of a holistay for vogue travelers, Nimman Mai? Design Hotel offers 56 well designed and visually appealing rooms allotted into seven distinctive themes in total on 8 floors. The interior designer's inspiration came from the countries along the legendary "Silk Road" who designed the rooms to resemble "Silk Cocoon", "Vintage Europe", "Gold China", "Jewel Morroco", "Zen Japan", "Tribe Lanna" and "Thai Rattanakosin". Right in the heart of Chiang Mai city centre, this stylish hotel is placed on trendy Nimmanhaemin Road, home to a plethora of art galleries, stylish cafes, restaurants- A hotel well placed for shopping and dining. This hotel also offers easy access to all Chiang Mai tourist attractions - 20-minute-drive from Chiang Mai Zoo, and 10 minutes by drive to Sunday Walking street and Chiang Mai International airport.
60. Away ChiangMai Thapae Resort
Away Resorts and Villas are thoughtfully designed to provide comfort, friendly service, and understated luxury to world weary travelers who need to rediscover a slower pace of life in natural surroundings. Guests have the opportunity to truly "Get Away" and be revitalized in mind, body, and soul.
61. iSilver Hotel
iSilver is conveniently located on Wualai Road, just a stone away from Saturday Walking Street and 10 minutes driving from Chiang Mai International Airport. The 31 guest rooms of this 3-star hotel are simple but functional. All rooms have Flat screen TV, Mini - bar fridge, hair dryer, internet access, safe box. Besides that, iSilver hotel has a large outdoor saltwater swimming pool.
62. Veranda High Resort Chiang Mai - MGallery
Veranda High Resort Chiang Mai – MGallery is located outside the city of Chiang Mai and away from the hustle and bustle. It is a total Zen experience from the moment of arrival. Divided into two zones, on one side representing the cultural heritage of the north and the other the contemporary Veranda style. A boutique northern retreat of just 71 rooms, all guests are ensured of the best personal service, 24 hours a day our warm and friendly staff.
63. dusitD2 Chiang Mai
Just off the famous Chang Klan Road in the heart of Chiang Mai's city centre, dusitD2 Chiang Mai is surrounded by the city's bustling night bazaar, restaurants and entertainment. The casual atmosphere throughout this boutique hotel in the Night Bazaar of Chiang Mai extends from the classical Thai of Café SOI restaurant to the laid-back attitudes at Mix Bar and poolside. For those looking to wind up can do so at DFiT, one of the best – equipped health clubs in Chiang Mai. For those wishing to explore the surrounding area, this Chiang Mai boutique hotel in the old city is situated in the best location.
64. Akyra Manor Chiang Mai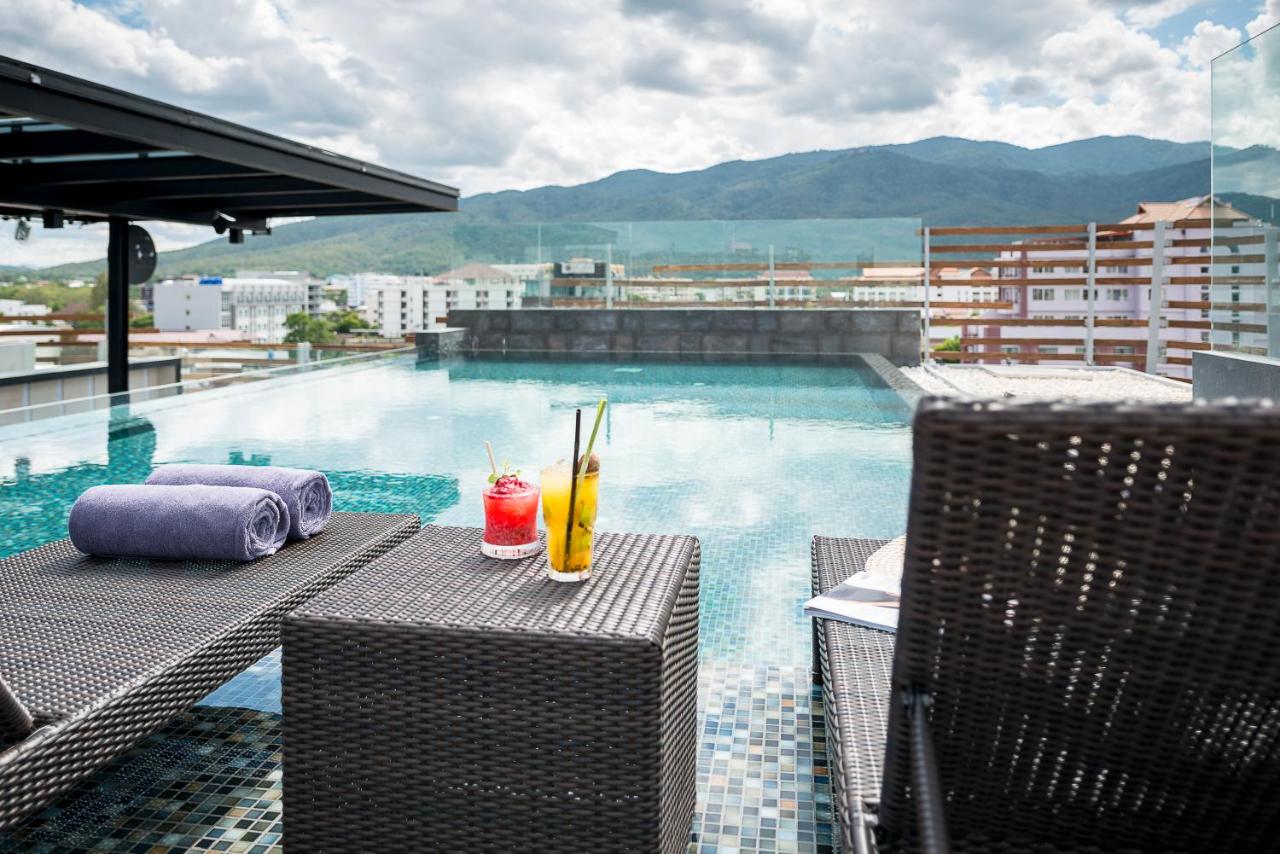 Akyra Manor Chiang Mai is a boutique five star hotel in Chiang Mai. this luxury hotel is located in Nimmanhaemin Soi 9, Chiang Mai known as 'coffee street'. Interiors are design-oriented featuring unique contemporary artworks, fitting with the hotel's setting on the edges of the hip Artist Quarter of the city. It's the hip downtown hotel Chiang Mai never had.
65. Rachamankha Hotel
Situated in the heart of historic Chiangmai old city, only 8 minutes from the International Airport. The 25-room and suite at Rachamankha is next to Wat Phra Singh, justifiably the city's most famous temple. Four temples of notable interest are within easy walking distance from the hotel, out of thirty-three functioning wats or temples in the walled city of old Chiang Mai.
66. Manee Guest House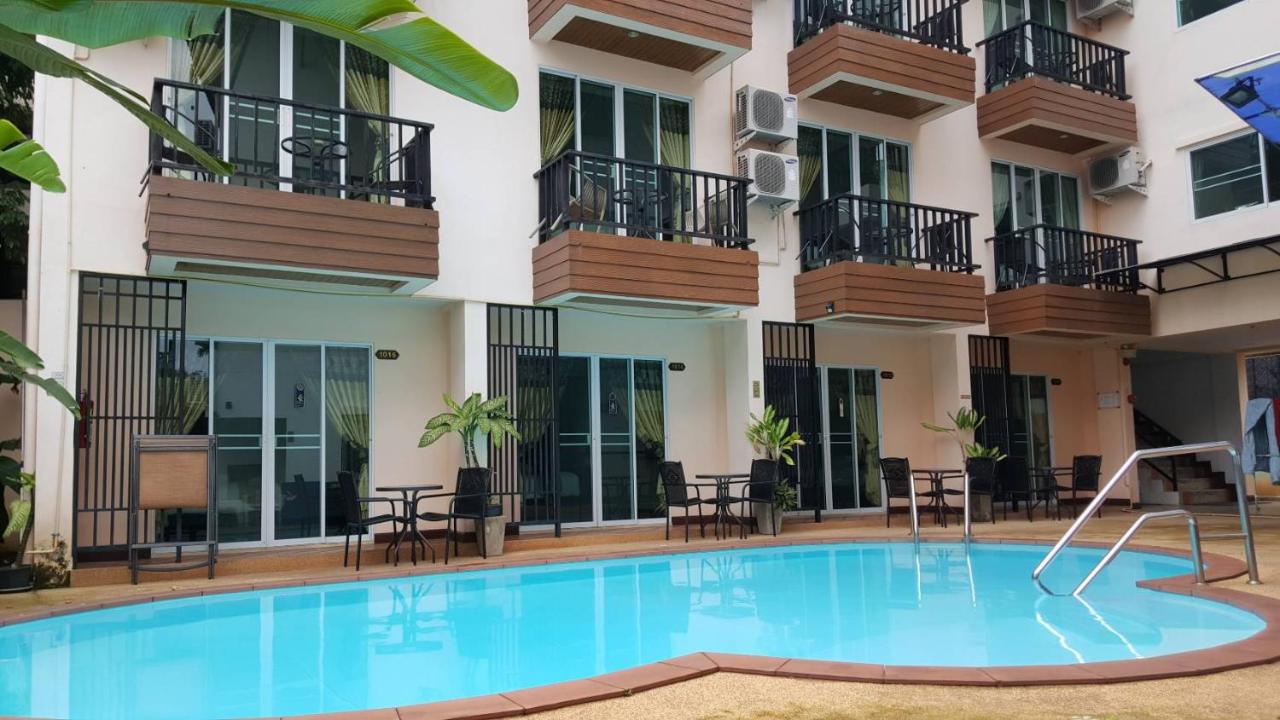 Manee Guest House is located right in the heart of traditional town, where the centuries old temples mix with contemporary architecture.
67. Kaomai Lanna Resort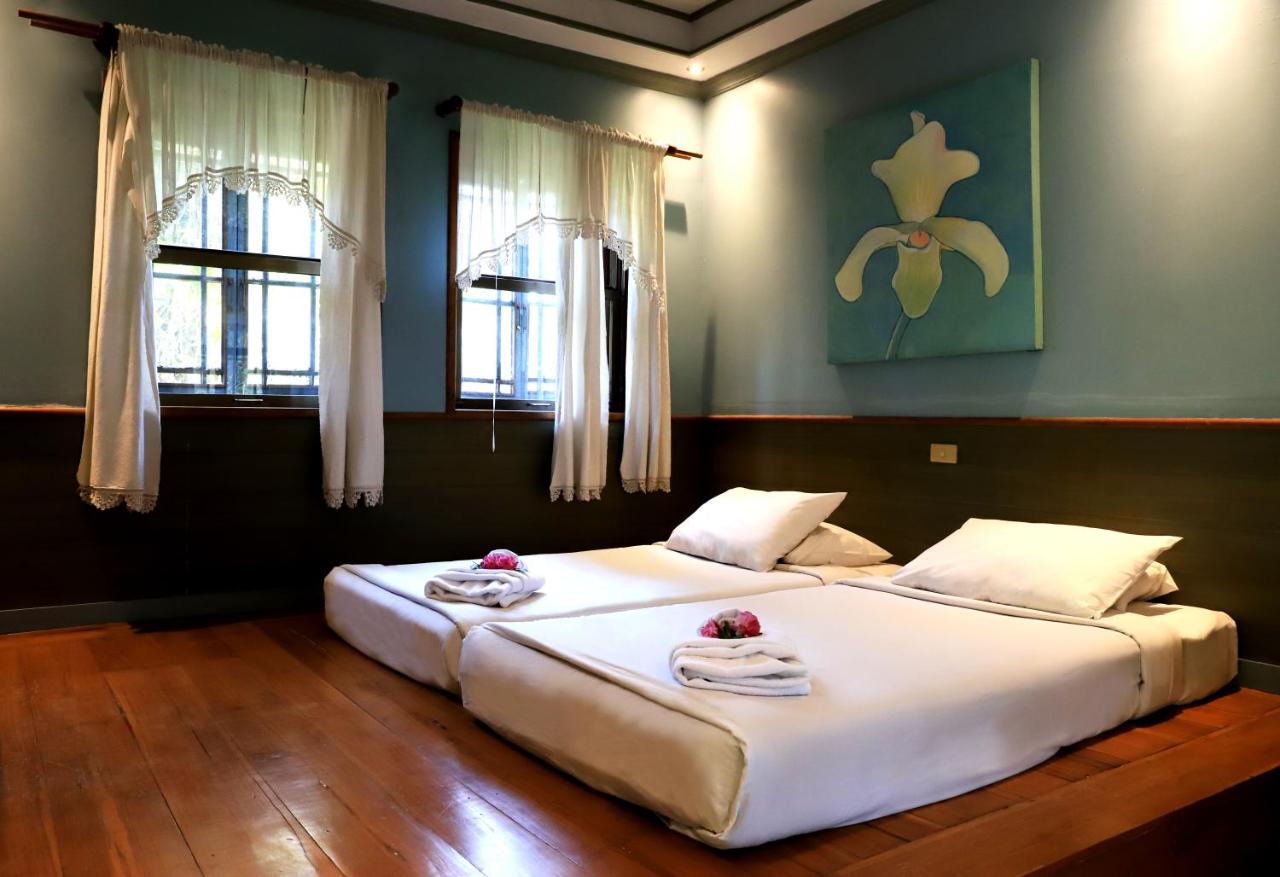 Kaomai Lanna Resort is perfect for the true nature lover. Surrounded by a big, beautiful tropical garden in Chiang Mai, the resort features unique rooms converted from real tobacco curing barns and furnished with colonial style antique furniture. The 18 old barns were converted into 34 lively guestrooms in a peaceful garden and became known as the charming Kaomai Lanna Resort.
68. Monpananont Resort & Spa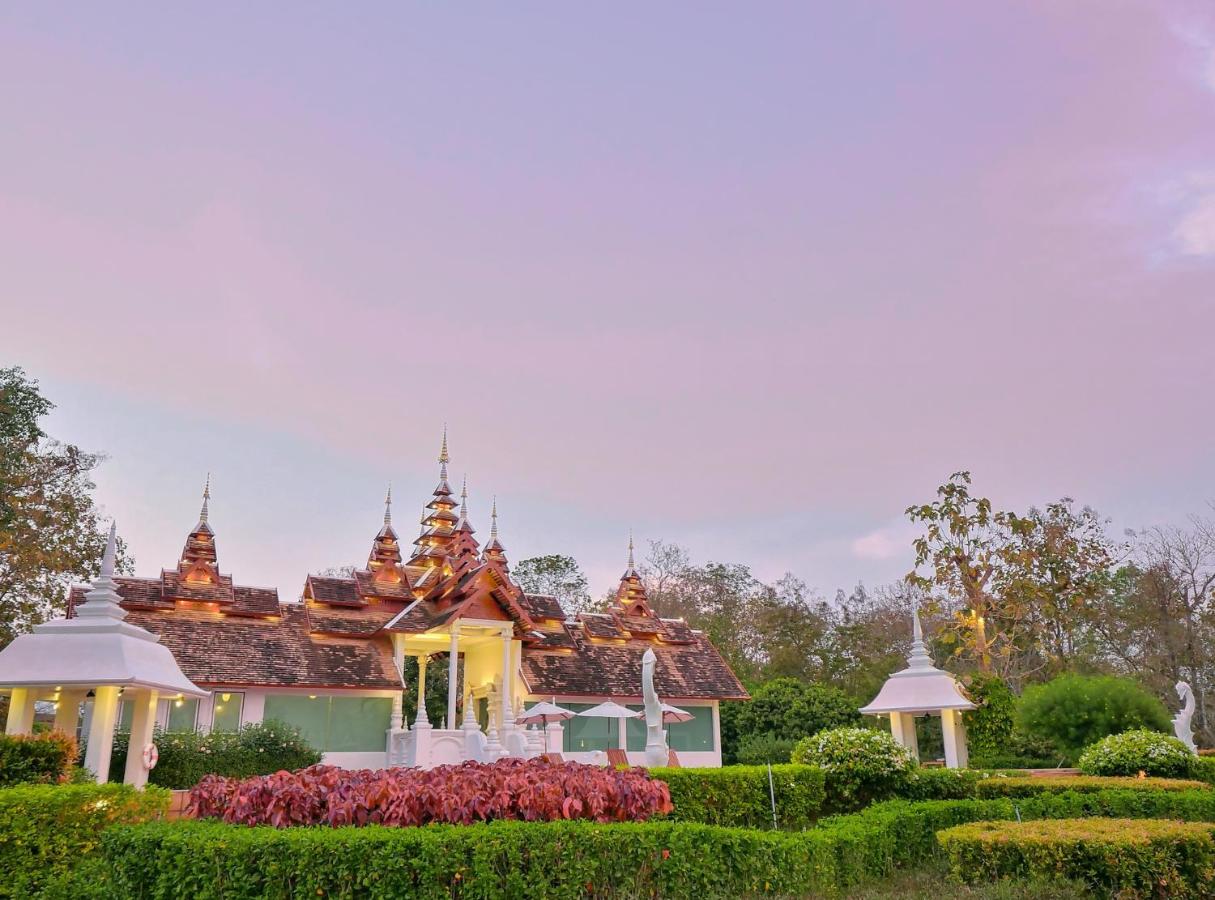 Monpananont Resort & Spa is an all suites resort on 20 acres in the north of Thailand. There are only 12 suites of 83 square metres with a large private terrace.
69. Duangtawan Hotel Chiang Mai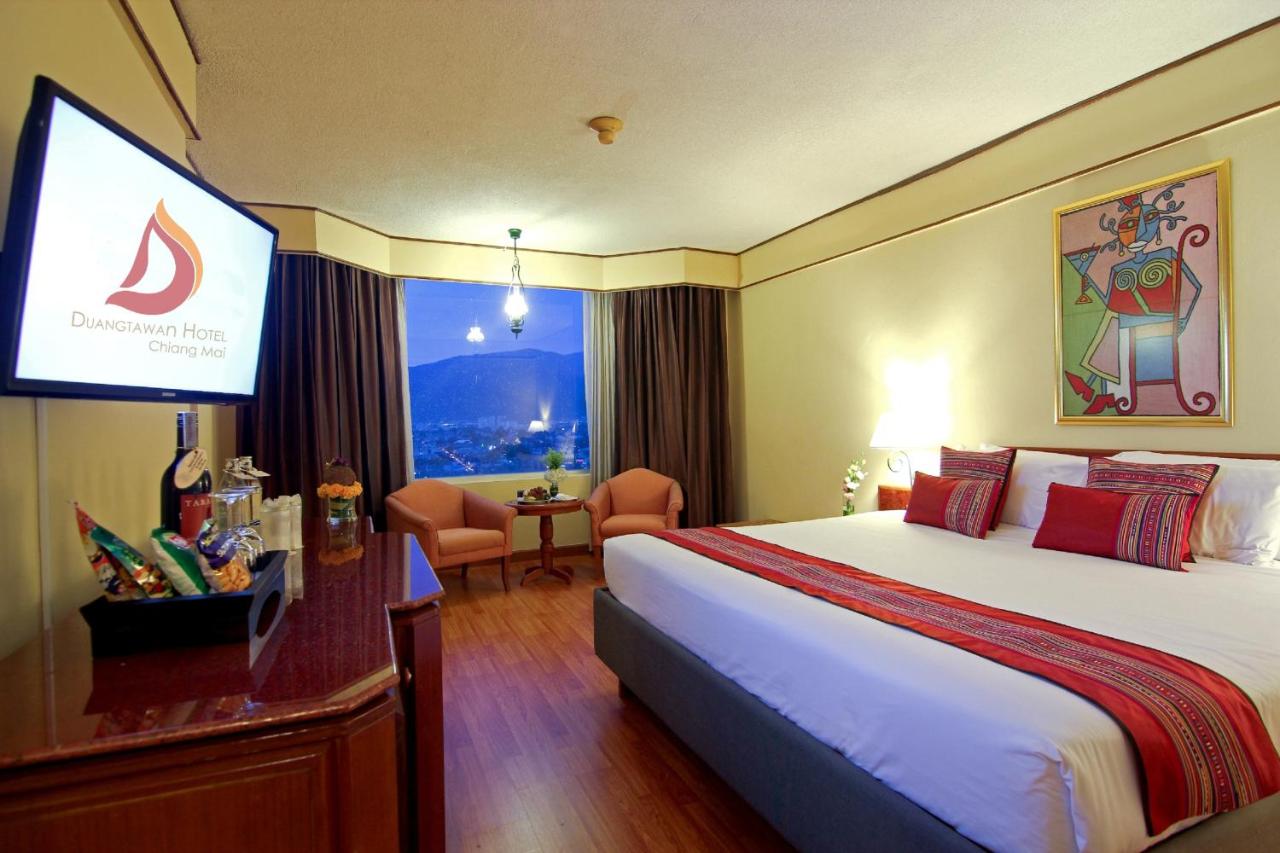 Duangtawan Hotel located in the Centre of Night Bazaar, one of a famous shopping area in Chiang Mai, 15 minutes from Chiang Mai International Airport. The hotel offers 512 rooms featuring Superior, Deluxe, Business and Junior Suites , free Internet WIFI, key card system and a host of facilities and services with all day dining and sumptuous buffets.
70. Wellness Residence Chiang Mai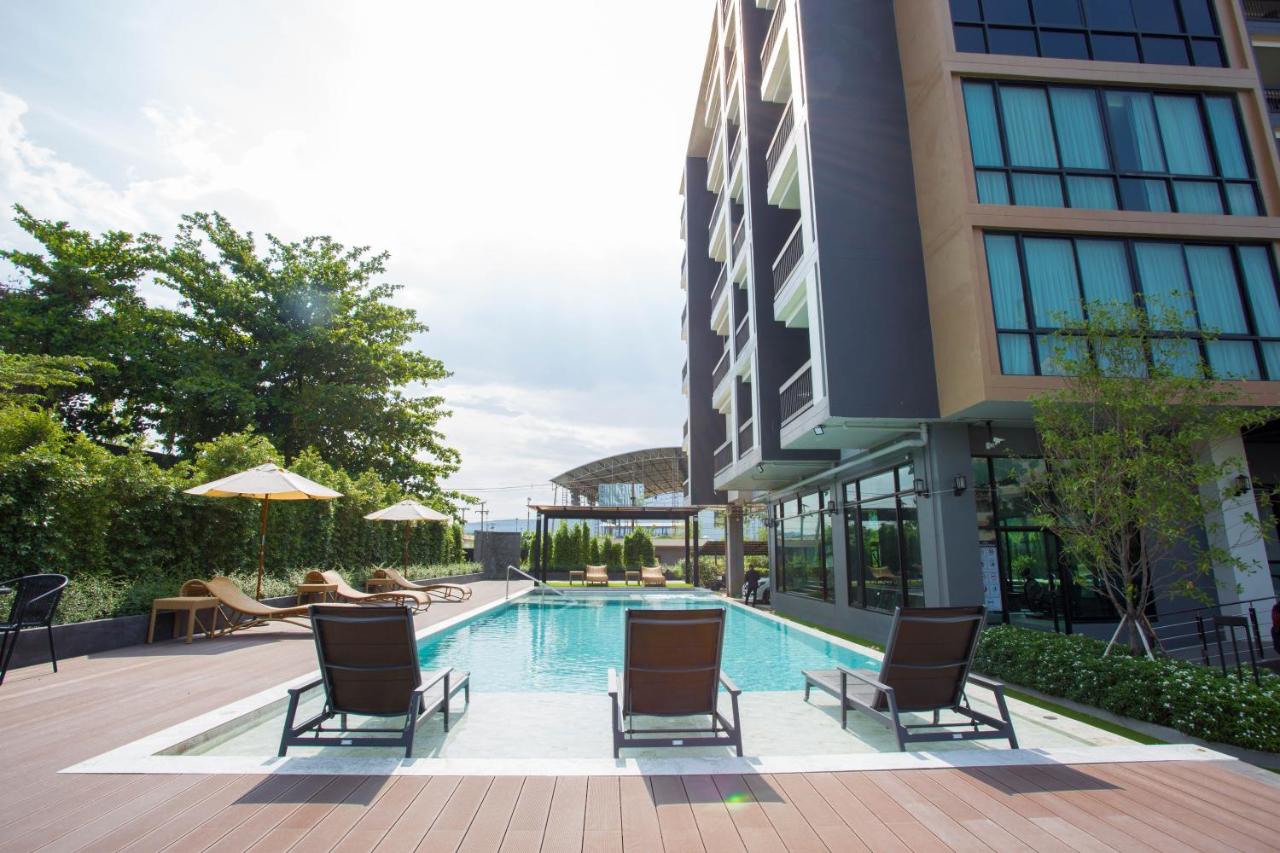 Wellness Residence Chiang Mai is located next to Central Plaza Chiang Mai Airport. The hotel provides a spacious car park area, swimming pool, fitness room, and 24-hour reception service.
71. The Twenty Lodge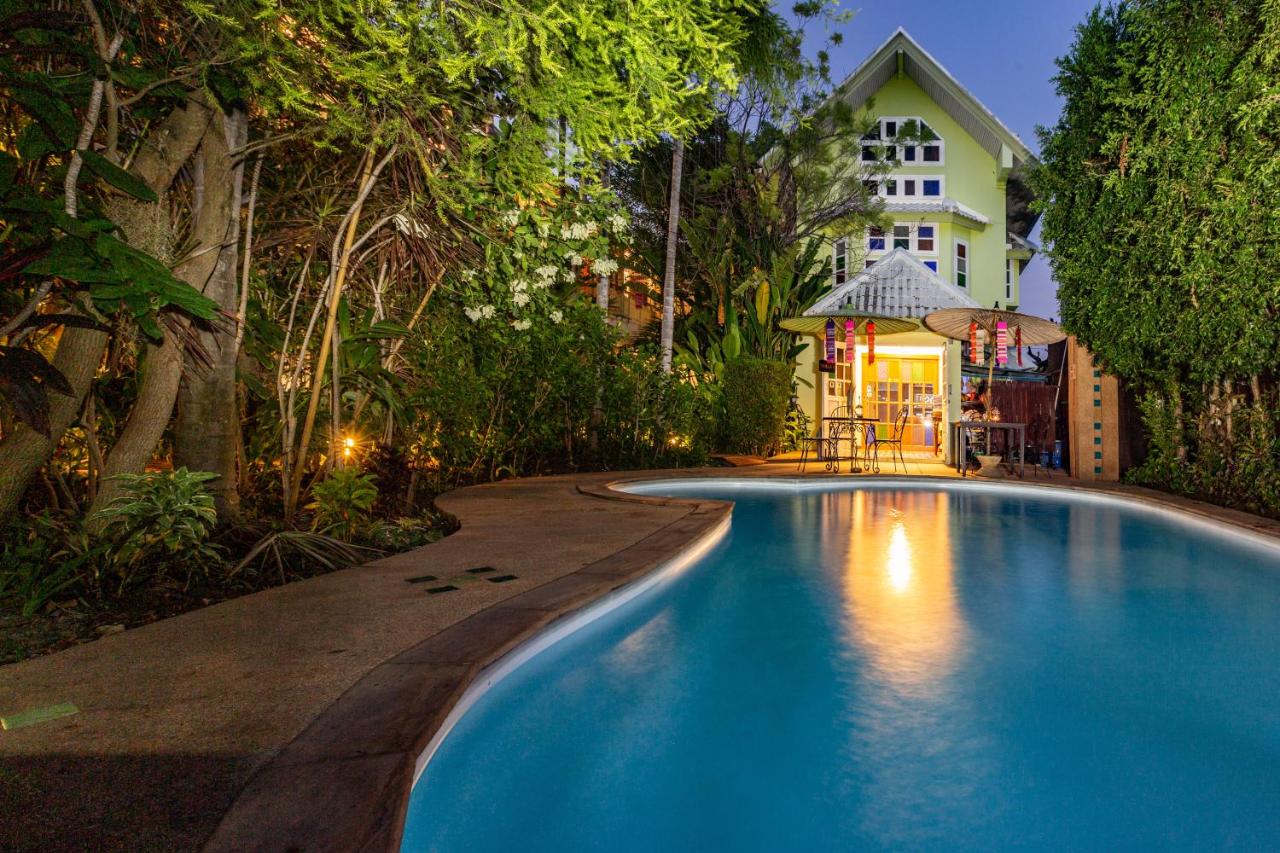 The Twenty Lodge is a small private hotel located in a quiet residential area in the picturesque old city of Chiang Mai. While it is within easy walking distance of market, temple and restaurants, the Twenty Lodge. Itself is an oasis of tranquility. Set in a well-designed garden with a swimming pool surrounded by trees and flowers, the hotel provides comfort and style and is amazing value for money.
72. Wintree City Resort Chiangmai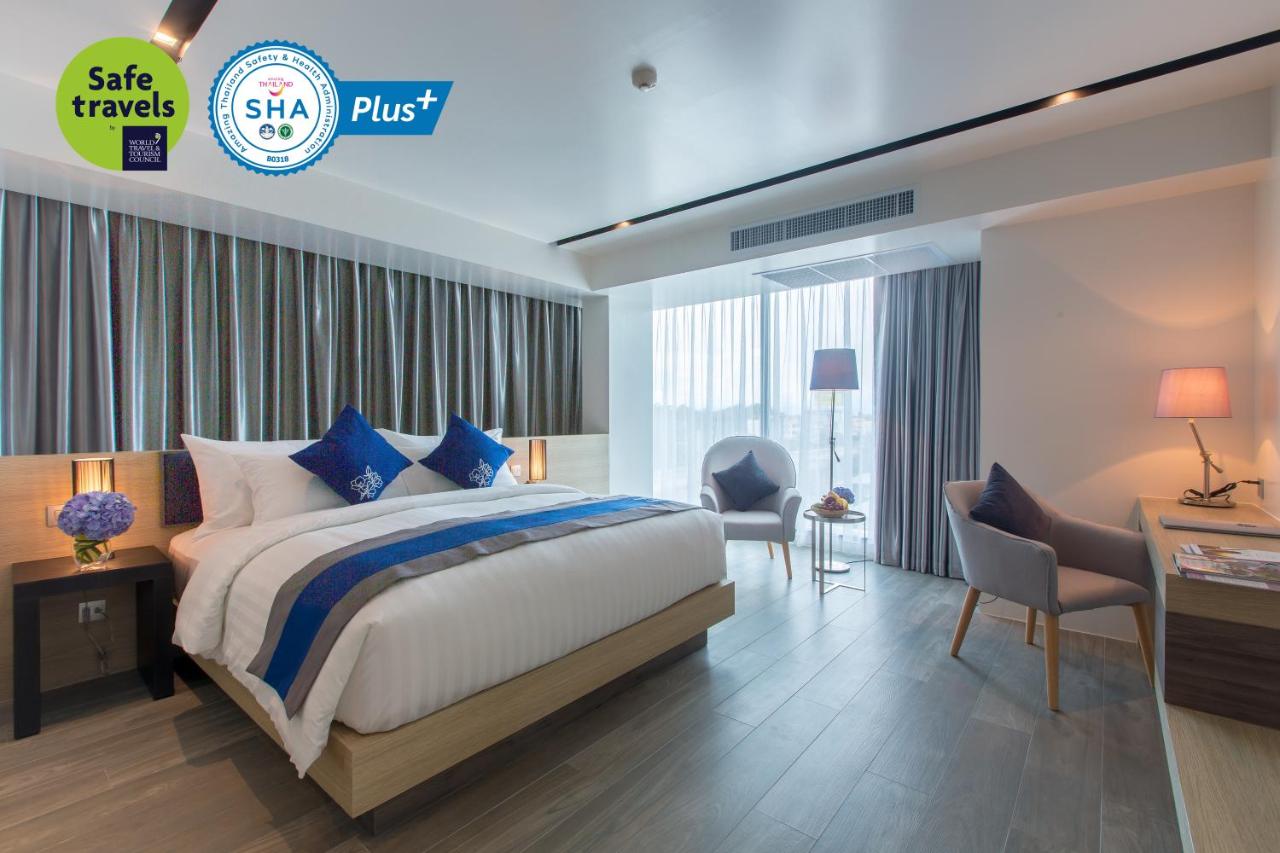 Situated in Chiang Mai, 2.2 km from Nimman Haemin, Wintree City Resort features accommodation with a restaurant, free private parking, an outdoor swimming pool and a fitness centre. All rooms at the hotel come with air conditioning, a seating area, a flat-screen TV with satellite channels, a safety deposit box and a private bathroom with a shower, slippers and a hairdryer.
73. Chala Number 6 Hotel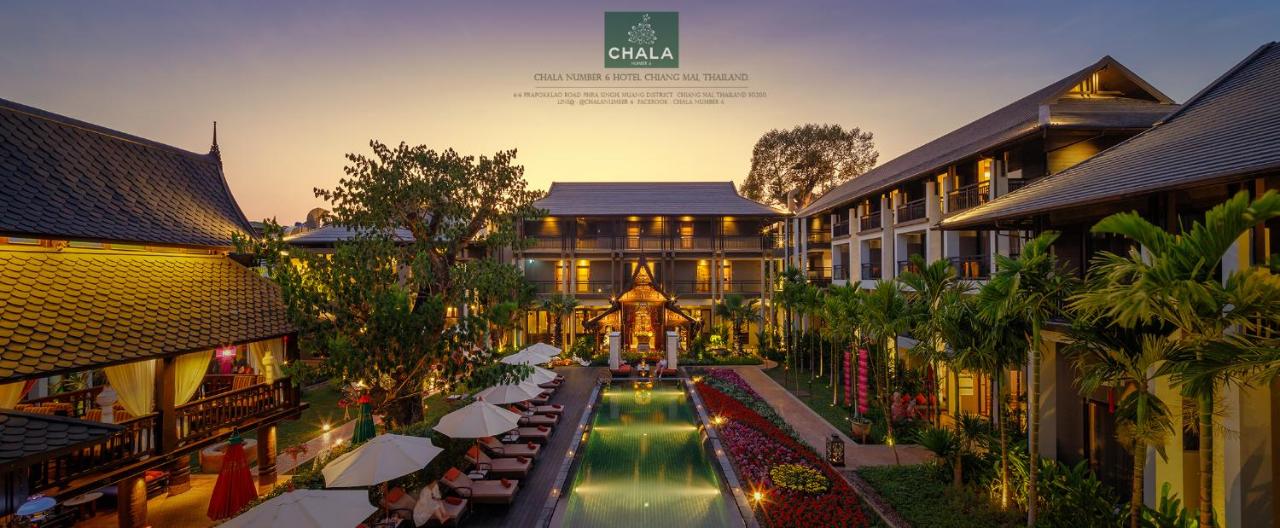 Located across the road from the historic Wat Chedi Luang temple, Chala Number 6 is a modern and exclusive city hotel featuring all the comforts and amenities of a five star property while being respectful and humble of its significant location. Located 200 m from Chedi Luang Temple, Chala Number6 features accommodations with a restaurant, free private parking, an outdoor swimming pool and a fitness center.
74. Sireeampan Boutique Resort & Spa
Sireeampan Boutique Resort & Spa is Chang Mai's quaint and charming boutique resort and spa, where rich Siamese heritage meets modern luxury. With architecture built in 18th-century Rattanakosin style, each building looks like a traditional Thai manor. While inside you will find a marriage of authentic décor and contemporary features where offer the ultimate in privacy and luxury. Sireeampan Boutique Resort & Spa feels a little like a hidden treasure. In a quiet corner of Chiang Mai, the cultural and historical heartland of Northern Thailand, yet near to the region's best-loved sites, it's a majestic retreat in a secluded setting.
75. The Imperial Resort & Sports Club Chiang Mai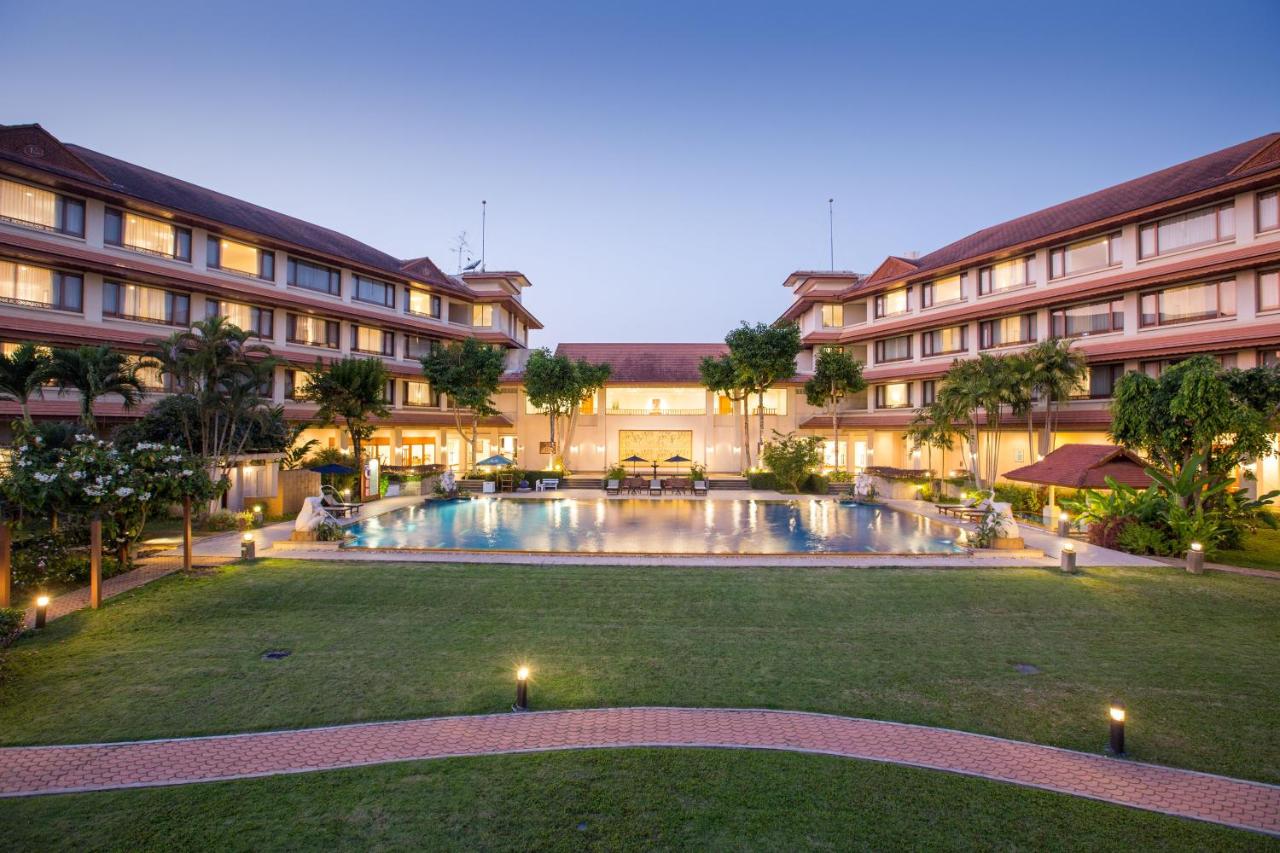 The Imperial Resort & Sports Club Chiang Mai, located In Mae Rim district the most popular tourist Attraction route to Elephant Camps, Queen's Botanic Garden, Soft Adventure and Golf Courses, City Hall, City Sport Complex which a leisurely 20 minutes-drive from Chiang Mai City Centre and Chiang Mai International Airport. Hotel features forty-five Superior rooms and three Duplex Suites in two-storey with living room and pantry. More exclusive with villas by the river, which their large gardens allow for outdoor events up to 1,000 persons. All equipped with air-conditioning, mini-bar, hot & cold water and satellite color television.Sports activities include tennis, squash badminton and Olympic-sized swimming pool. Meeting rooms accommodate up to 200 persons theatre style. The Garden View Terrace Restaurant offers a delicious mix of Thai and Western dishes.
76. RatiLanna Riverside Spa Resort Chiang Mai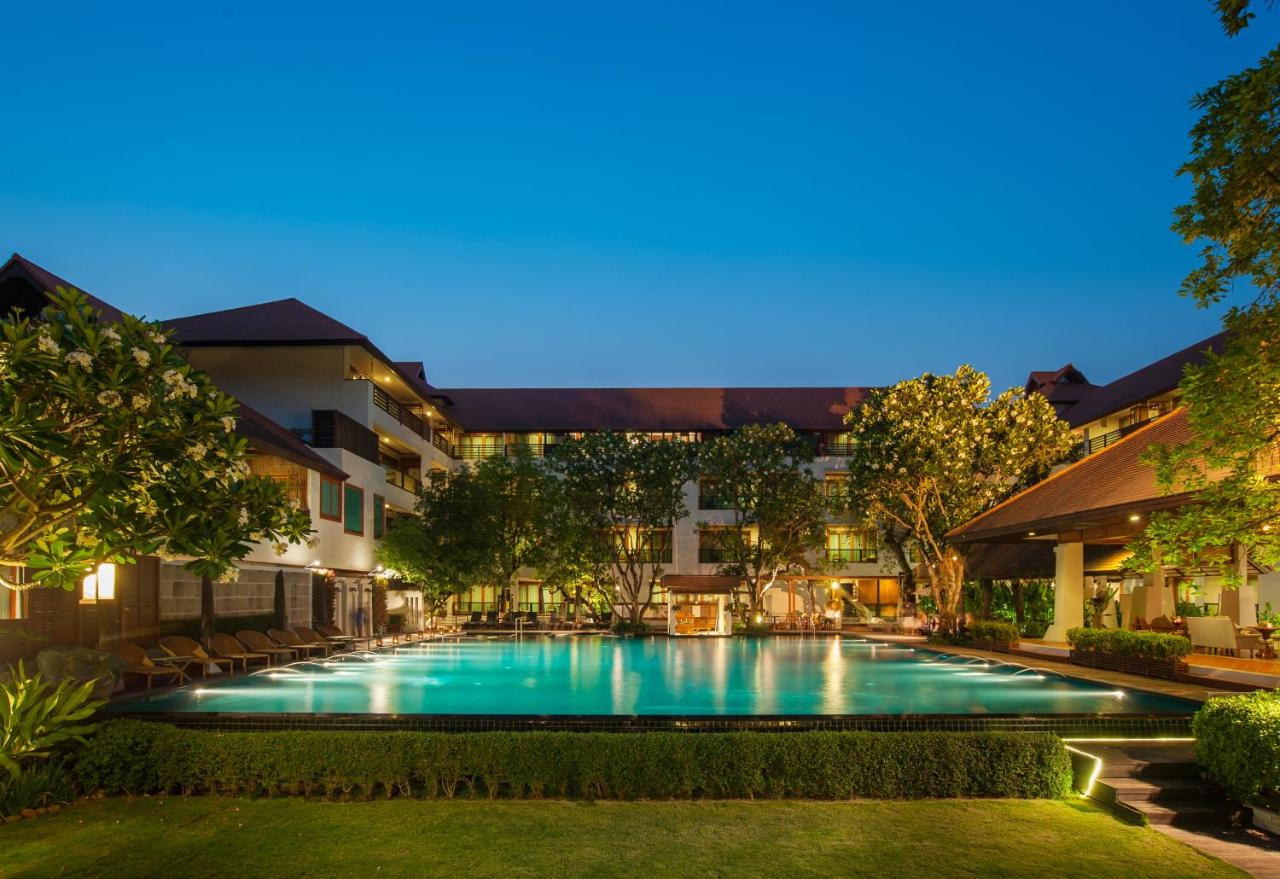 Ratilanna Riverside Spa Resort Chiang Mai is a luxury 5-Star boutique resort nestled serenely along the banks of the Mae Ping River. The resort captures the essence of the destination's Lanna ancestry that subtly appears in its architecture and interior décor. All guest rooms feature private balconies, widescreen plasma televisions, home theatre, broadband internet and bathrooms with built-in LCD TVs and rain shower.
77. Viang Luang Resort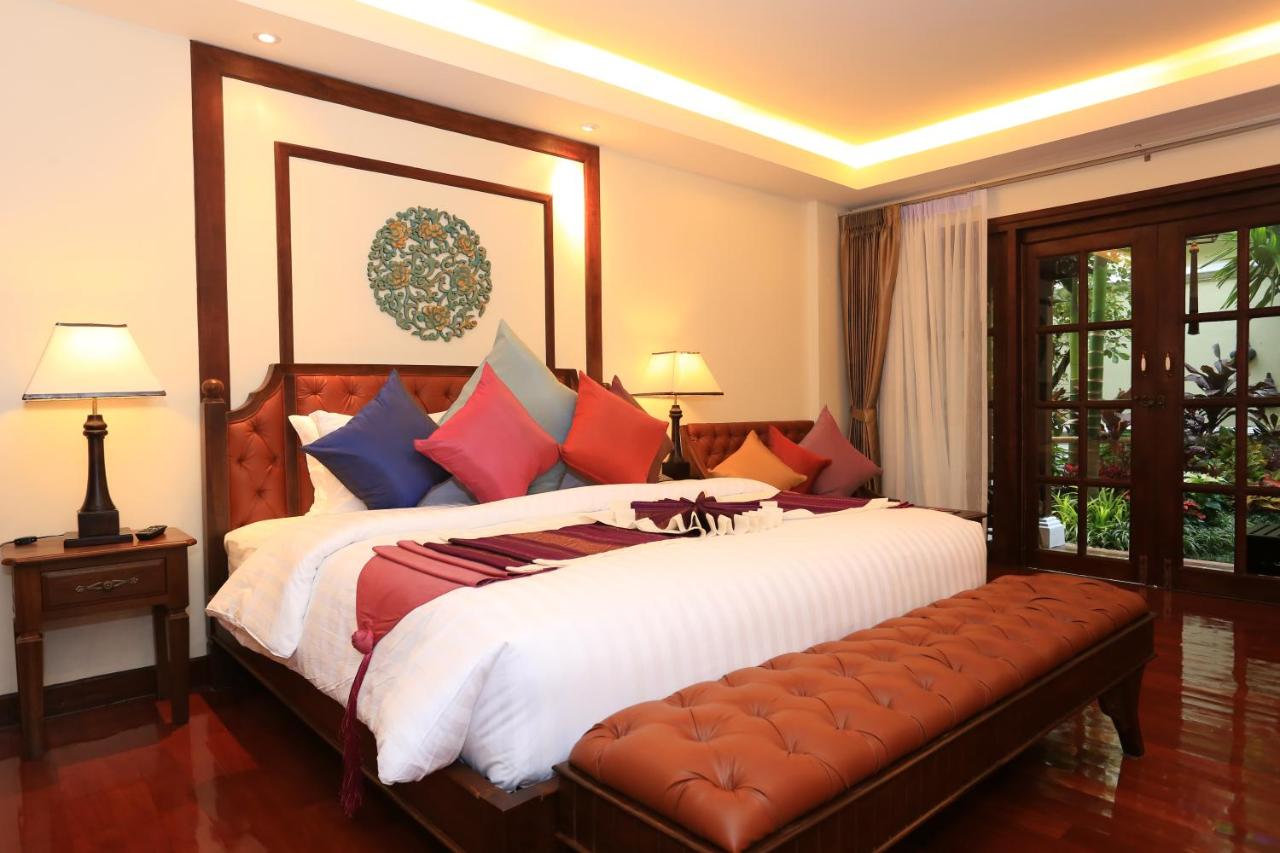 Viang Luang Resort is a new resort conveniently located at the Old City of Chiang Mai. The resort was built on an area around 1 rai on Prapokklao Road surrounding with the old temples. Viang Luang Resort also offers many facilities to enrich your stay in Chiang Mai. There are 40 rooms all of which exude an atmosphere of total peace and harmony. Only 20 minutes to Chiang Mai International Airport and only 5-25 minutes to the famous places such as Pratu Chiang Mai Market, Warorot Market, Flower Market, Night Bazaar, Ping River, Walking street also many restaurants, coffee shop and shopping stores nearby.
78. Chiangmai Gate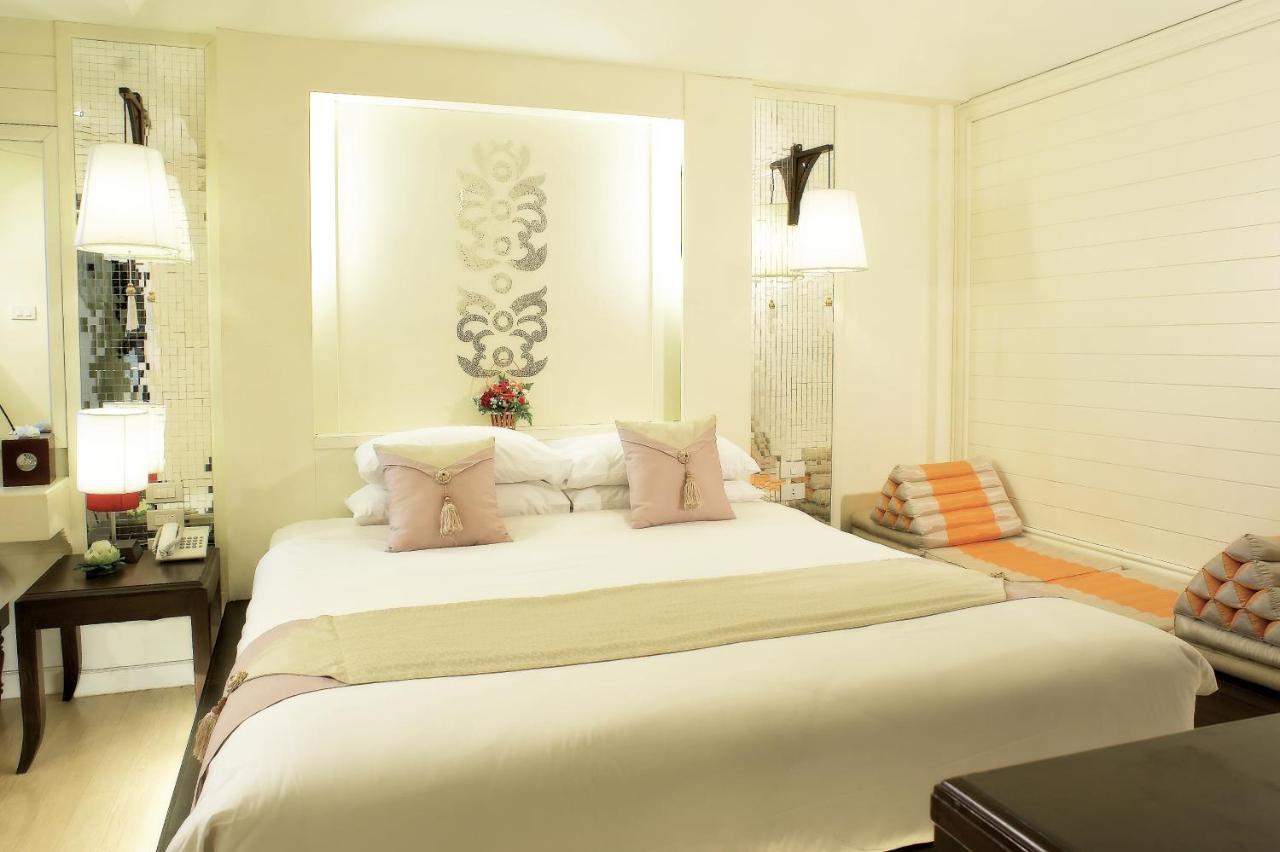 Just a 5-minute drive from Chiang Mai Airport, Chiang Mai Gate Hotel offers affordable accommodations and a range of recreational facilities including traditional Thai massage and a swimming pool. Located in Wua Lai, an old silverware manufacturing community, Chiang Mai Gate hotel is close to several shopping malls, attractions and is just a 10-minute drive from the Night Bazaar.
79. Tree Scape Retreat Resort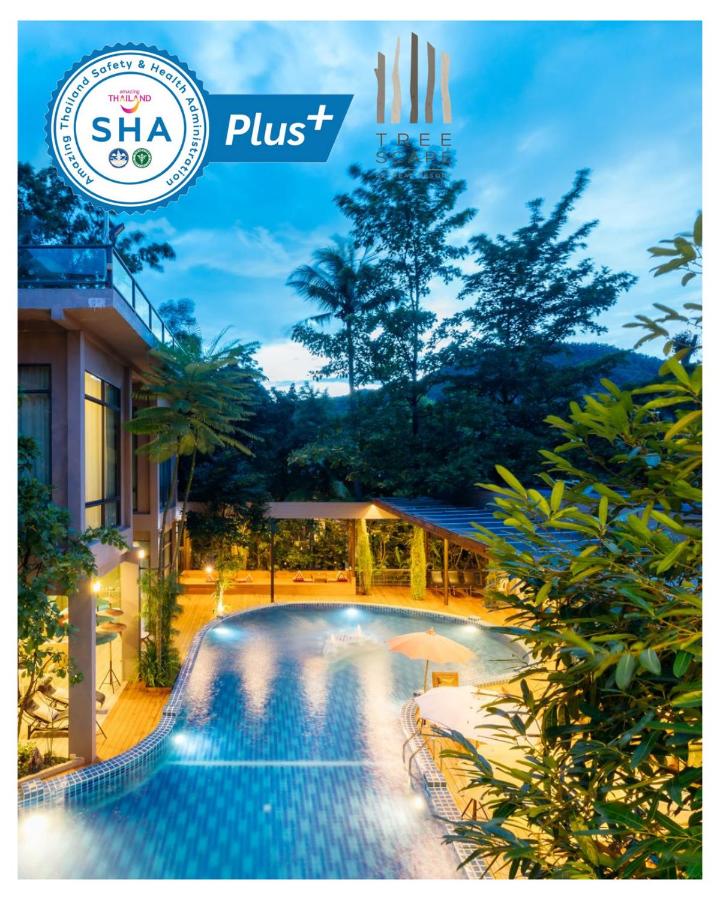 Situated in Chiang Mai, 6 km from Wat Phra That Doi Kham, Tree Scape Retreat Resort features accommodation with a restaurant, free private parking, an outdoor swimming pool and a garden. The property provides pool views, a terrace, a 24-hour front desk, and free WiFi is available throughout the property.