Phuket Sandbox is a program that will allow vaccinated travelers to vacation in Phuket without quarantine on arrival. Planning to enter Thailand under this scheme and looking for a hotel in Kamala Beach area? Find the list of Kamala Beach hotels with SHA Plus certificate that are acceptable for Phuket Sandbox.
General Information of Kamala Beach
Kamala Beach is a long beach with a relaxed atmosphere which is just a short distance to the north from Patong and about half an hour from the Phuket International Airport. The northern end of the beach is peaceful for most of the time and the southern end can get quite busy in the high season.
Kamala Beach is one of the most attractive destinations on the island of Phuket with many coastal activities. During the rainy season, the sea is quite rough at Kamala Beach therefore it is a spot frequented by surfers. The beach is also perfect for people who want to take it easy, and spend lazy days on the quiet beach.
List of Kamala Beach SHA Plus Hotels
Kamala Beach offers a wide variety of accommodation options, from budget bungalows to luxury resorts with direct beach access, most of which aimed at medium budgets.
26 Hotels in Kamala Beach area that hold SHA Plus certificate and can be used for Phuket Sandbox are listed below.
---
To decide on the best option for the trip, more detailed information on each of the hotels/resorts with reviews, prices and availability of rooms for the selected dates can be found by clicking the links provided. 
---
1. Cape Sienna Phuket Gourmet Hotel & Villas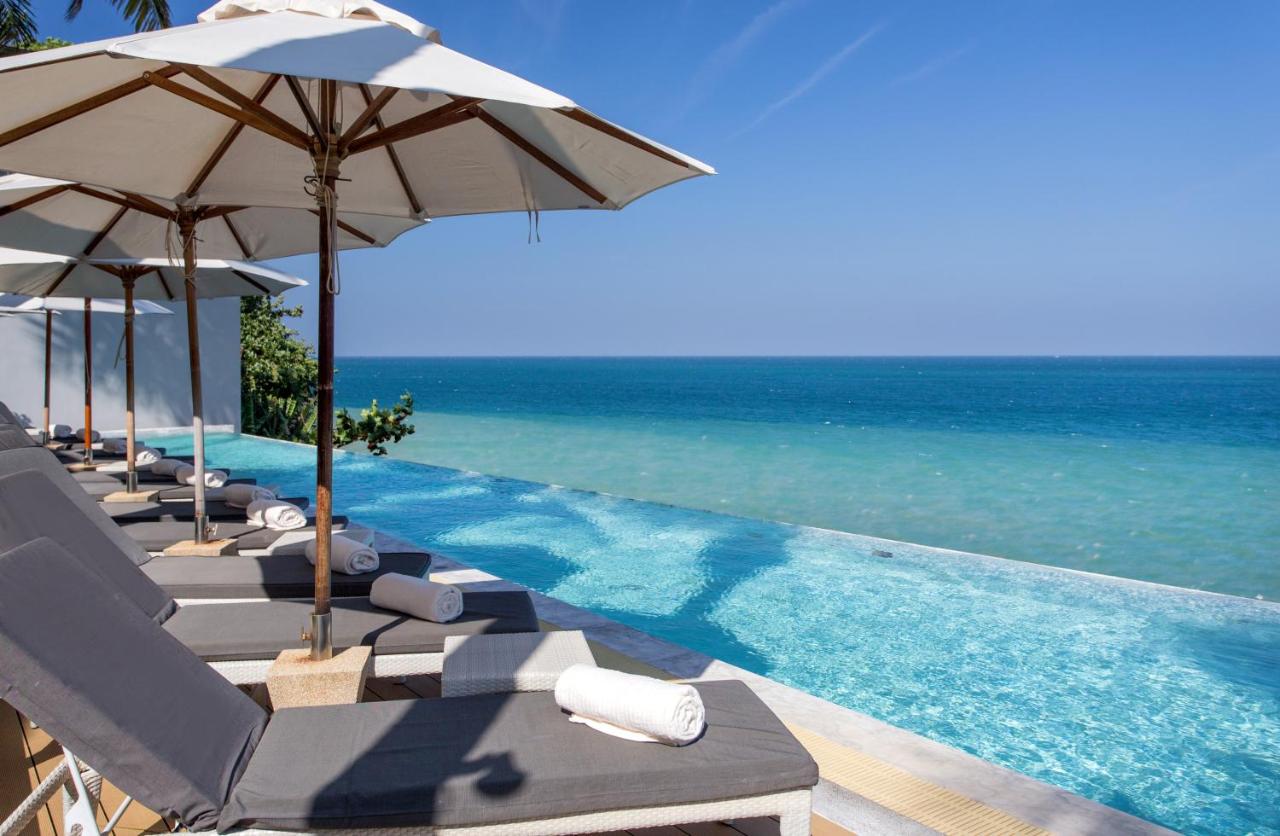 Phuket's west coast is home to the Cape Sienna Phuket Gourmet Hotel & Villas, a 5-star resort on Kamala Beach. The resort is a sanctuary of peace away from the city's usual commotion. The seaside resort feels stylish, blending modernity with urban liveliness while seamlessly in tune with nature.
2. Novotel Phuket Kamala Beach
Located directly next to the white sands of Kamala Bay and with uninterrupted views of the Andaman Sea, Novotel Phuket Kamala Beach offers a little slice of paradise for visitors of Phuket. With its unique and quiet beachfront location, along with its close proximity to the hustle and bustle of Patong just 15 minutes away, this modern hotel provides the best of both worlds. Featuring 166 rooms, guests can choose from a selection of Superior rooms, Suites or Villas, including Ocean Villas, Jacuzzi Villas and Pool Villas.
3. Ayara Kamala Resort & Spa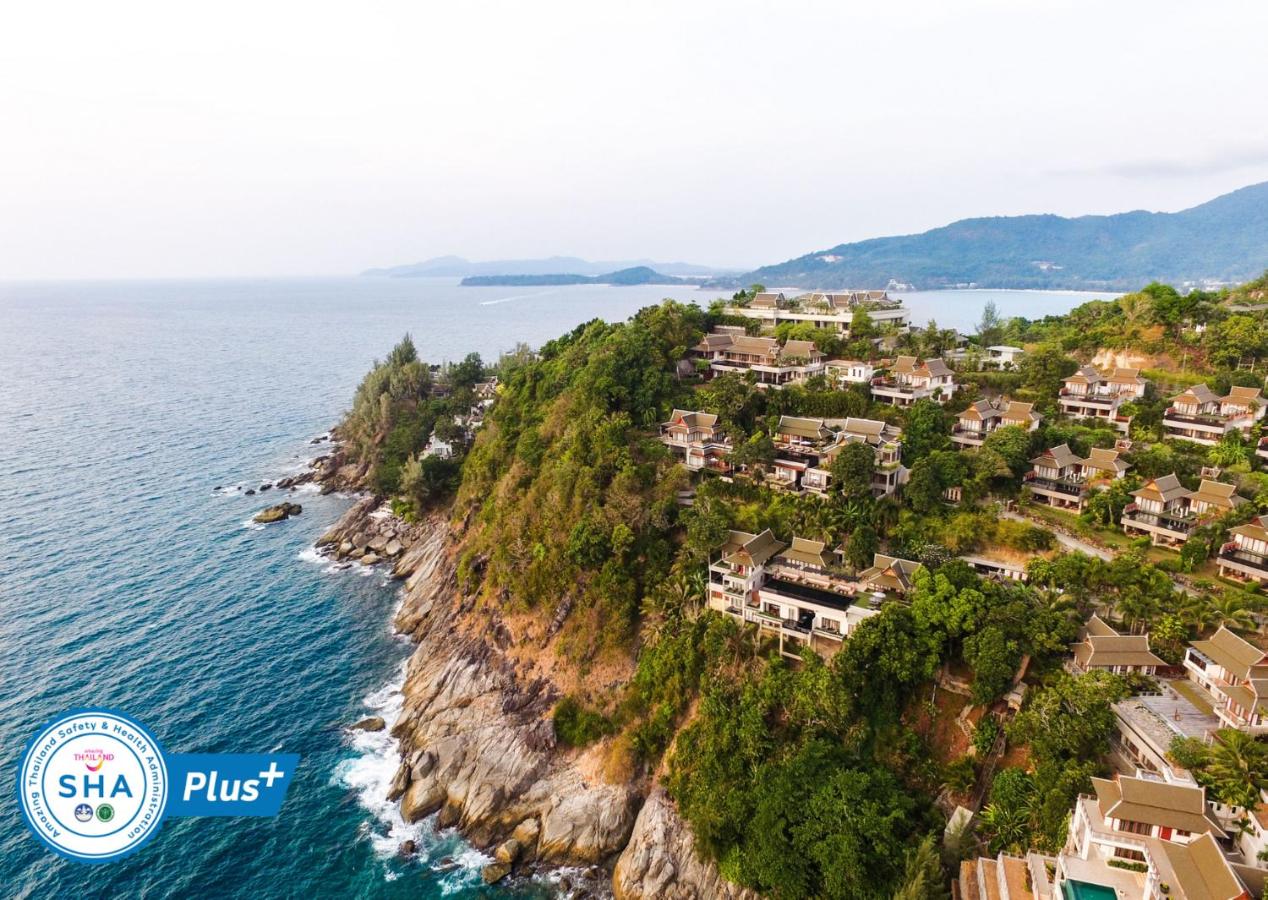 Ayara Kamala Resort & Spa is offering to sleep, eat, indulge, explore and rejuvenate at the beautiful resort located in Kamala Bay on the west coast, Phuket Island's peaceful spot, in your piece of paradise facing your own Andaman. Each room and villa are designed with the concept of "Ayara" meaning "noble elephant" to represent a sophisticated and Thai setting. All Ayara Kamala accommodations are ocean-facing so that every guest can relish the beautiful Andaman and feel its tranquility and breeze.
4. Kamala Resotel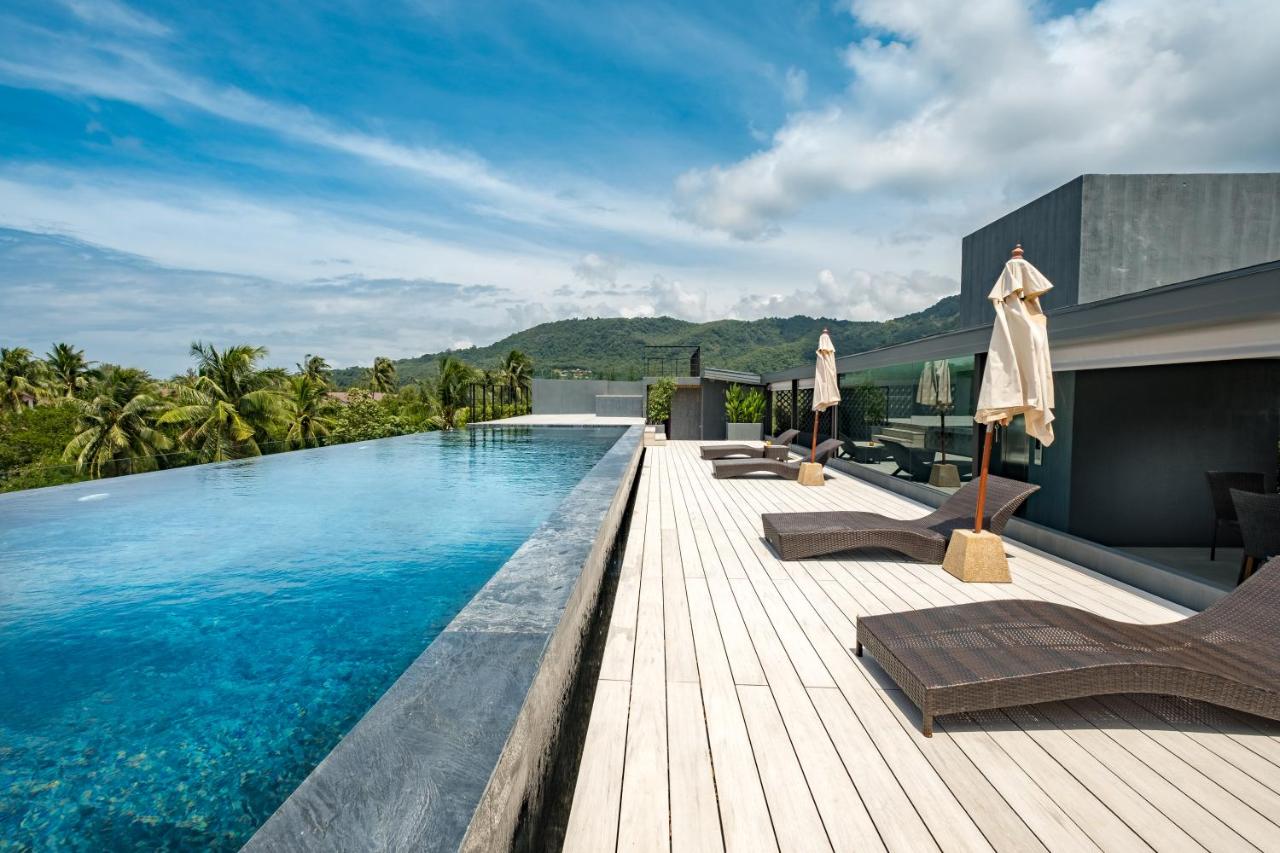 Kamala Resotel is located on Kamala Beach, 350 meters from Kamala Beach, and offers accommodation, a restaurant, an outdoor swimming pool and a bar. In addition, this 4-star hotel has a common lounge, garden and rooms with views of the city.
5. InterContinental Phuket Resort
Set in Kamala Beach, InterContinental Phuket Resort offers beachfront accommodation 2.7 km from Pineapple Beach and offers various facilities, such as a restaurant, a bar and a garden. The resort features an outdoor swimming pool, fitness centre, evening entertainment and a 24-hour front desk. InterContinental Phuket Resort offers 5-star accommodation with a hot tub and children's playground. You can play tennis at the resort, and the area is popular for hiking.
6. Keemala
Keemala is nestled amidst lush flora atop rolling hills overlooking Kamala Village and the Andaman Sea. This resort boasts a spa and wellness centre, soothing massage treatments and a restaurant. Kamala Beach is 2 km away. Featuring a private pool, each tastefully unit is complete with multimedia, seating areas and a terrace, which enhances stunning views of the below woodlands and the glittering sea.
7. The Naka Phuket
The Naka Phuket is offering unique-designed villas with private balconies. the property also boasts an outdoor pool and a restaurant. Stylish villas are tastefully decorated and offer modern facilities.
8. Kamala Beach Resort, A Sunprime Resort
Boasting 4 outdoor pools and easy beach access, Kamala Beach Resort, A Sunprime Resort is a large beachfront property offering spacious rooms set in landscaped grounds. This Phuket Sandbox hotel is located a 10-minute walk from Kamala Village's dining and shopping options.
9. Sunwing Resort Kamala Beach
Boasting 8 outdoor pools, Sunwing Kamala Beach in Phuket enjoys beautiful views of the Andaman Sea. This family-friendly resort offers 2 restaurants, an on-site convenience store and a wide selection of both free and paid activities for children in MiniLand. Colorful and bright, air-conditioned rooms are very spacious and come with a kitchenette.
10. Paresa
Paresa Resort, "Heaven of all Heavens," is a truly unique hideaway-style luxury resort perched on the side of a cliff and surrounded by lush tropical forest on the "Millionaires Mile" coastal road between Patong and Kamala. The breathtaking location is paired with uninterrupted Andaman sea views, a Michelin Plate coveted restaurant serving genuine International and authentic Thai cuisine, an award-winning spa, and personalized bespoke experiences offered by our Angels. All suites and villas have private infinity pools facing directly to the ocean and offering up to 4 bedroom units. Unique, independent, and offering the ultimate relaxation with unrivaled sea and sunset views.
11. Thavorn Beach Village Resort and Spa
Thavorn Beach Village Resort & Spa is a true oceanfront private beach resort located on Nakalay Bay right next to Kamala and Patong with services and facilities suited to creating a memorable experience. As most space is dedicated to natural areas, you can truly enjoy a tropical paradise without disturbance from the outside world. The free-form Lagoon swimming pool is considered one of the largest of its kind in South-East Asia. Simply swim all day or explore the massive pool for your very own quiet corner to relax and/or sunbathe. Hillside Cable Car, the very first in Phuket, offers some of the best views of the botanical resort grounds and the Andaman Sea to be found in Phuket. Thavorn Beach Village Resort & Spa also provides 5 unique dining experiences, a world-class Spa, a pier, an activity center, and coral conservation center.
12. Andara Resort and Villas
Situated on the west coast of Phuket Island, Andara's 63 luxurious award-winning spacious suites and pool villas range from 1 to 7 bedrooms, complimented by signature attentive service that is as personalized as expected to be, ensuring a picture-perfect backdrop for your holiday. Inspired by the beauty and people of Phuket, Andara Phuket is the best kept secret for discerning travellers and those with an aspiration for a home away from home on the lush tropical hillside above Kamala Beach. Nestled in Phuket's Millionaire Mile, retreat to Andara Phuket's carefully curated suites and villas with magnificent tropical and ocean views overlooking the Andaman Sea.
13. Buk Inn Hotel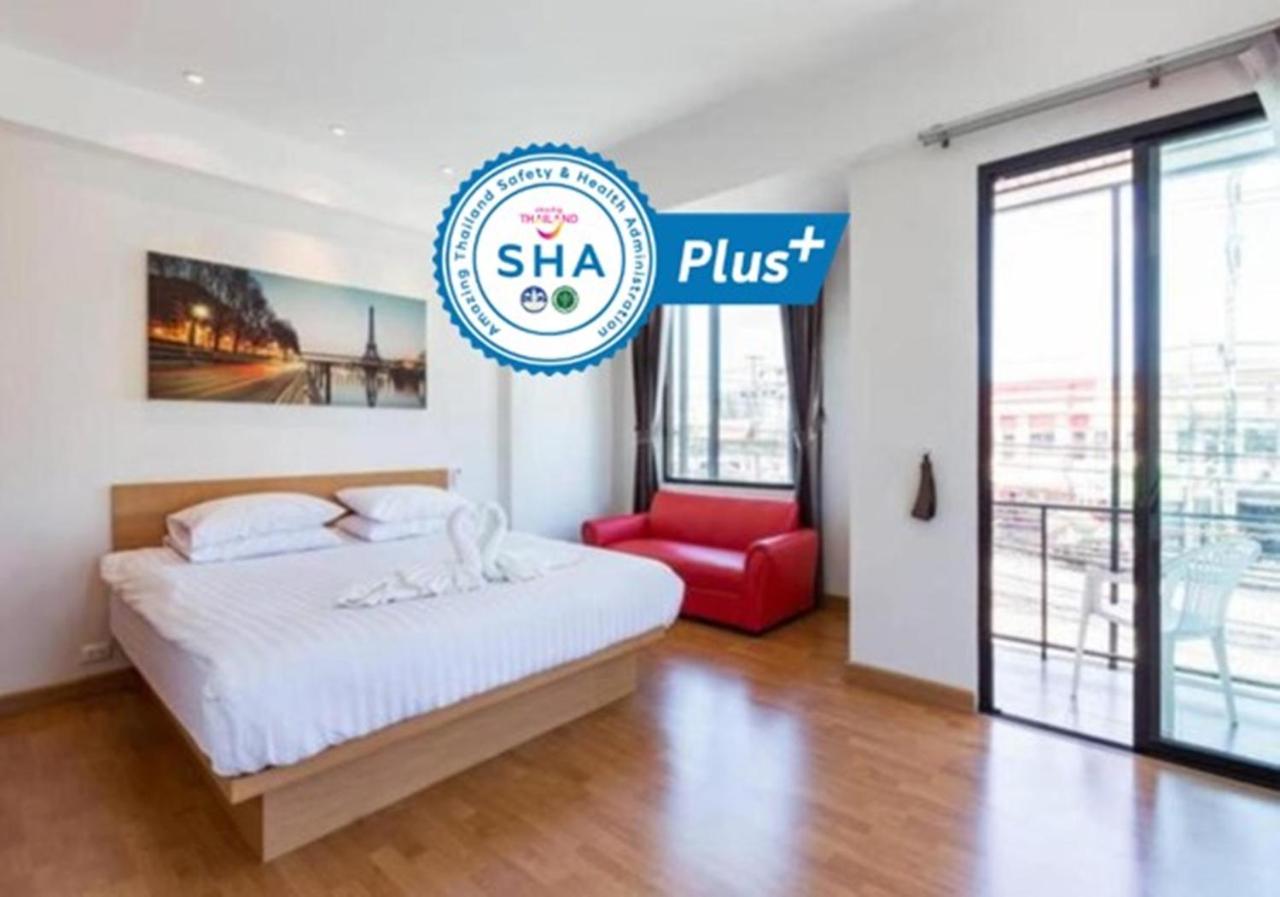 Situated in Kamala Beach, Buk Inn Hotel features accommodation with a garden and free WiFi. Built in 2016, this 2-star inn is within 200 m of Big C Market Kamala. The inn provides garden views, a terrace and a 24-hour front desk. The rooms at the inn have air conditioning, a flat-screen TV with satellite channels, private bathroom, desk and a kettle.
14. Hyatt Regency Phuket Resort
Cascading down a secluded hillside overlooking the fishing village of Kamala Beach, Hyatt Regency Phuket Resort is close to trendy beach clubs and Phuket restaurants with Patong Beach nightlife and shopping a short drive away. Offering majestic Andaman Sea views, this luxury hotel is a great base for exploring the best things to do in Phuket.
15. Namaka Resort Kamala
Namaka Resort Kamala is located on the lush hillside with all rooms and villas facing the sea, ensuring magnificent views of the Andaman Sea. The Thai architecture and tropical modern interiors combine authentic local design and pure comfort, perfectly fitting the beautiful island location. The spacious rooms are filled with light and the use of calming natural tones and elegant decor make it so easy to stay in and relax.
16. Kamala Beach Estate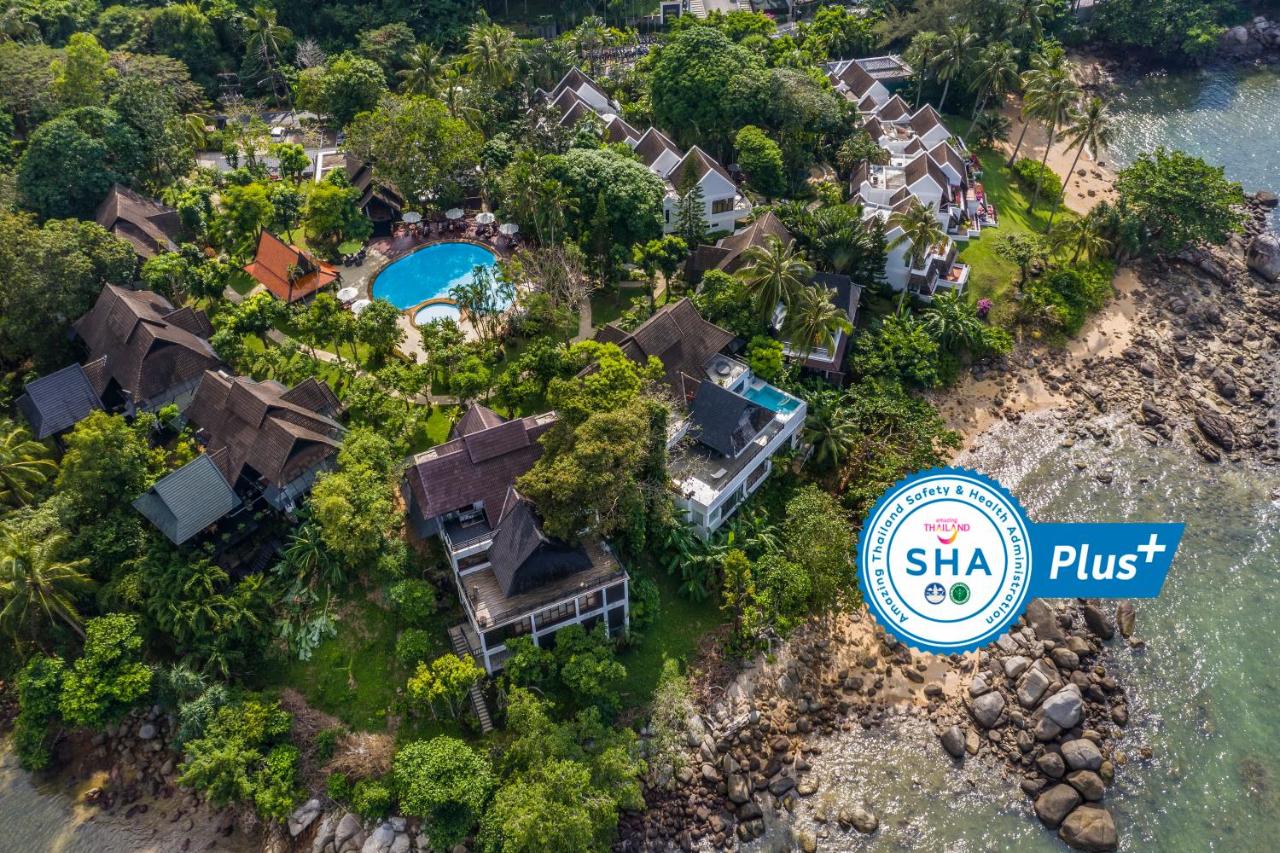 Only a 5-minute walk from Kamala Beach, Kamala Beach Estate offers spacious suites with private balconies which overlook the Andaman Sea or garden. It has a restaurant and an outdoor pool. Suites at Kamala Beach Estate feature a living room, kitchen and dining room. Each suite is equipped with air conditioning, a private bathroom and satellite TV. A seating area and sundecks are provided.
17. The Palms Kamala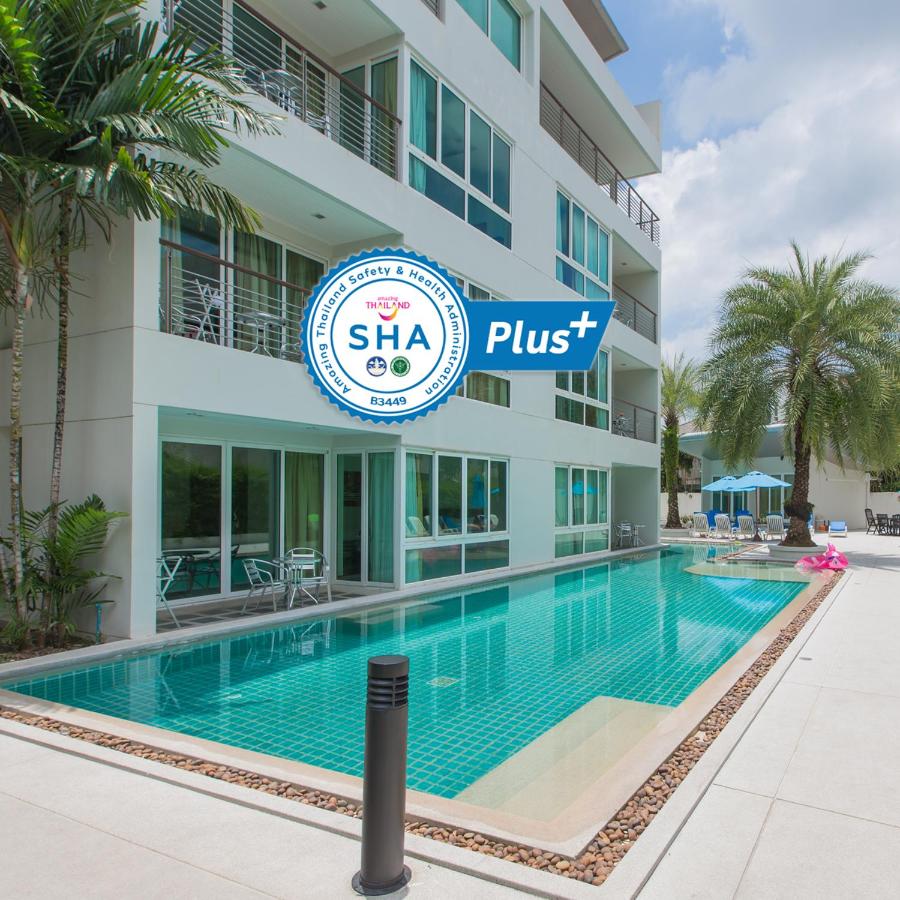 The Palms Resort is a modern family friendly resort with a wide selection of rooms, spacious apartments & luxurious penthouses in Kamala, Phuket. Rooms, apartments & penthouses are all fully serviced and located only a few steps from the beautiful Kamala Beach.
18. The Pe La Resort
The Pela Resort is part of the Richmond Hotel Group that owns and operates four hotels in Bangkok. It is the perfect choice for a family holiday. There are thousands of reasons why travellers wish to turn the clock back to a calmer, romantic era and enjoy The Pela Resort's setting, its interior décor, gardens, impeccable service, environment and Thai hospitality. Signature features: All suites face the pools, poolside bar and service, with Wi-Fi throughout the resort.
19. Baan Paa Talee Estate
Currently not SHA Plus certified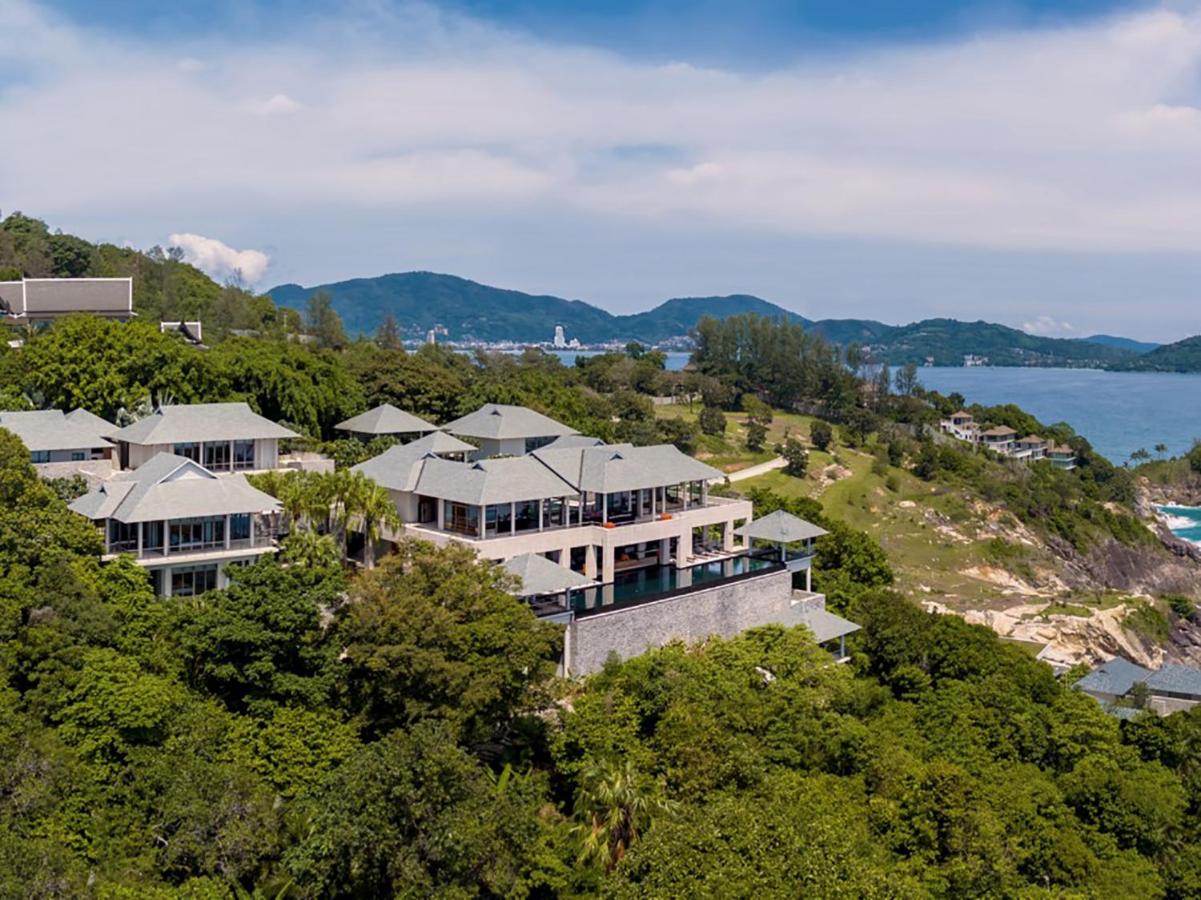 Baan Paa Talee Estate is a gigantic and luxurious 9-bedroom villa situated on Kamala hill confronting the west side of Andaman Sea. Guests will enjoy super glamorous sunset view which is dubbed as the most splendid scene in Phuket Island.
20. Villa Analaya
Villa Analaya is a spacious and comfortable beachfront villa, located in Kamala Beach. The villa is in an area where guests can engage in activities such as snorkeling, canoeing and table tennis. The villa has a kitchen with a dishwasher, a microwave and a fridge, a living room with a seating area and a dining area, 6 bedrooms, and 7 bathrooms with a shower and a bath.
21. The Cool Water
Currently not SHA Plus certified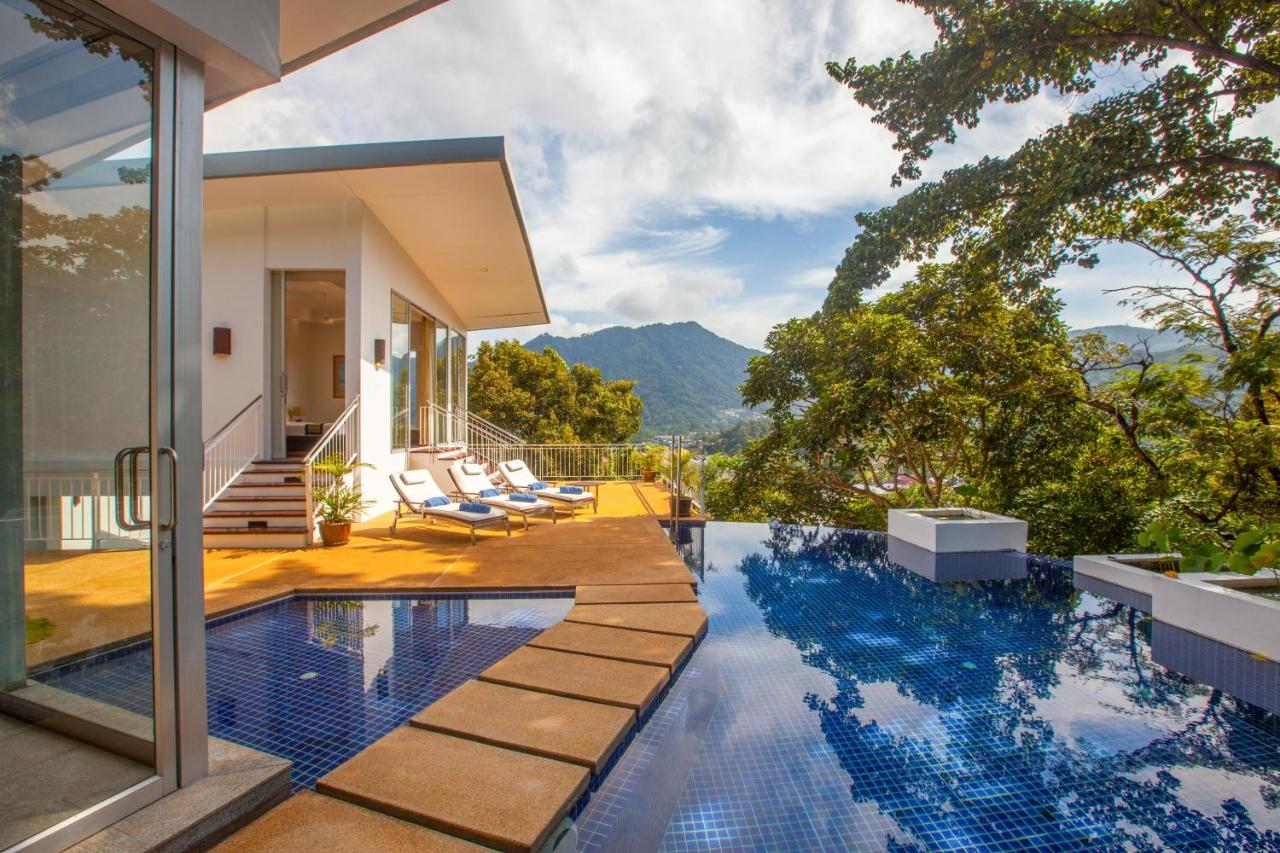 The Cool Water is a SHA Plus certified property, located a short walk from the beach. Situated 1.3 km from Phuket FantaSea in Kamala Beach, the villas feature a terrace, a garden and a year-round private pool. Each villa provides free private parking and free WiFi throughout the property. Composed of 2-4 bedrooms, each guest room comes with an en suite bathroom fitted with a shower. A bathtub is available in some units. There is a dining area and a kitchen complete with a microwave and a toaster. A satellite TV and DVD player is offered. Barbecue facilities are also available upon request.
22. Kamala Beach Residence
Situated in Kamala Beach, Kamala Beach Residence features rooms with air conditioning and free WiFi. Certain units at the hotel have a mountain view. This 3-star guest house offers a bar and shared kitchen, available for all guests.
23. Baan Chom View Kamala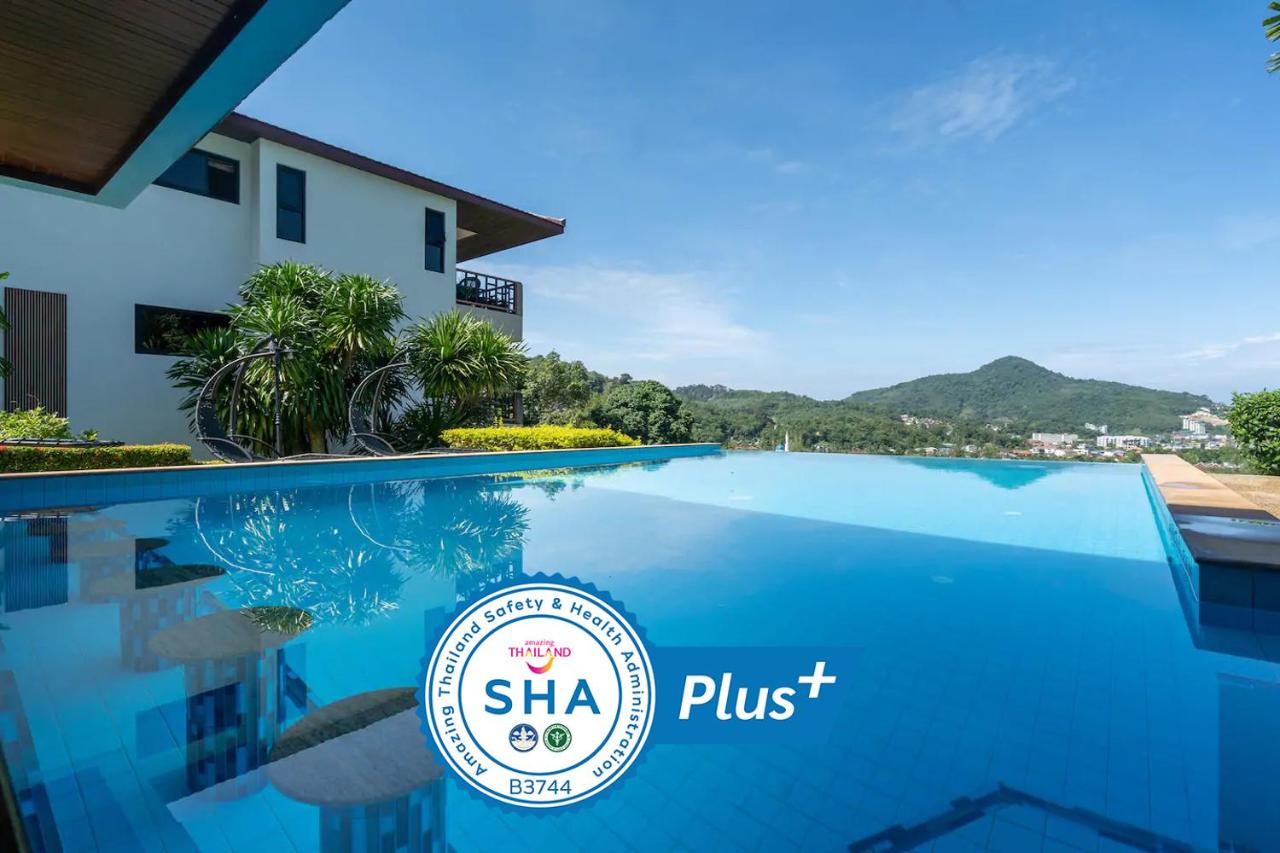 Baan Chom View Kamala is nestled in the lush green hills of Kamala overlooking the world-renowned Kamala Beach and Andaman Sea. This boutique family run hotel is perfect for families, friends and couples with everything you need to fully enjoy your holiday in Thailand.
24. At Kamala Hotel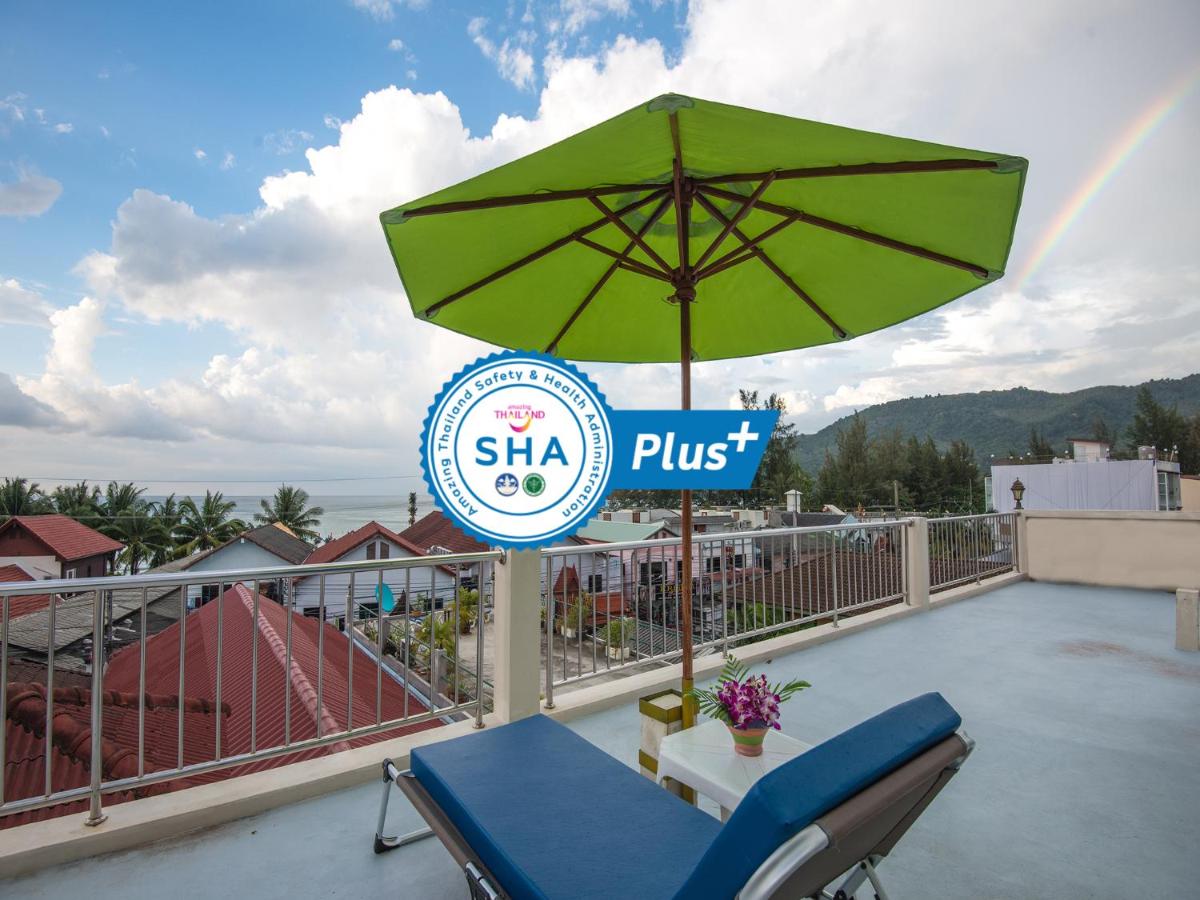 At Kamala Hotel is situated 50 m from Kamala Beach. It offers modern air-conditioned rooms with a private balcony. Rooms are fitted with a flat-screen cable TV, a refrigerator and a safety deposit box. Guests can enjoy Thai and international dishes at Kamala Seafood Restaurant. Drinks are served at Koh Kee Bar.
25. Villa Saan
Villa Saan - an elite haven featuring a private pool that is situated in Kamala Beach. From an enviable position, high on a dramatic rocky headland above Phuket's west coast, every room at this stunning eight-bedroomed luxury villa commands breathtaking views of the Andaman Sea.
26. WABI SABI Boutique Hotel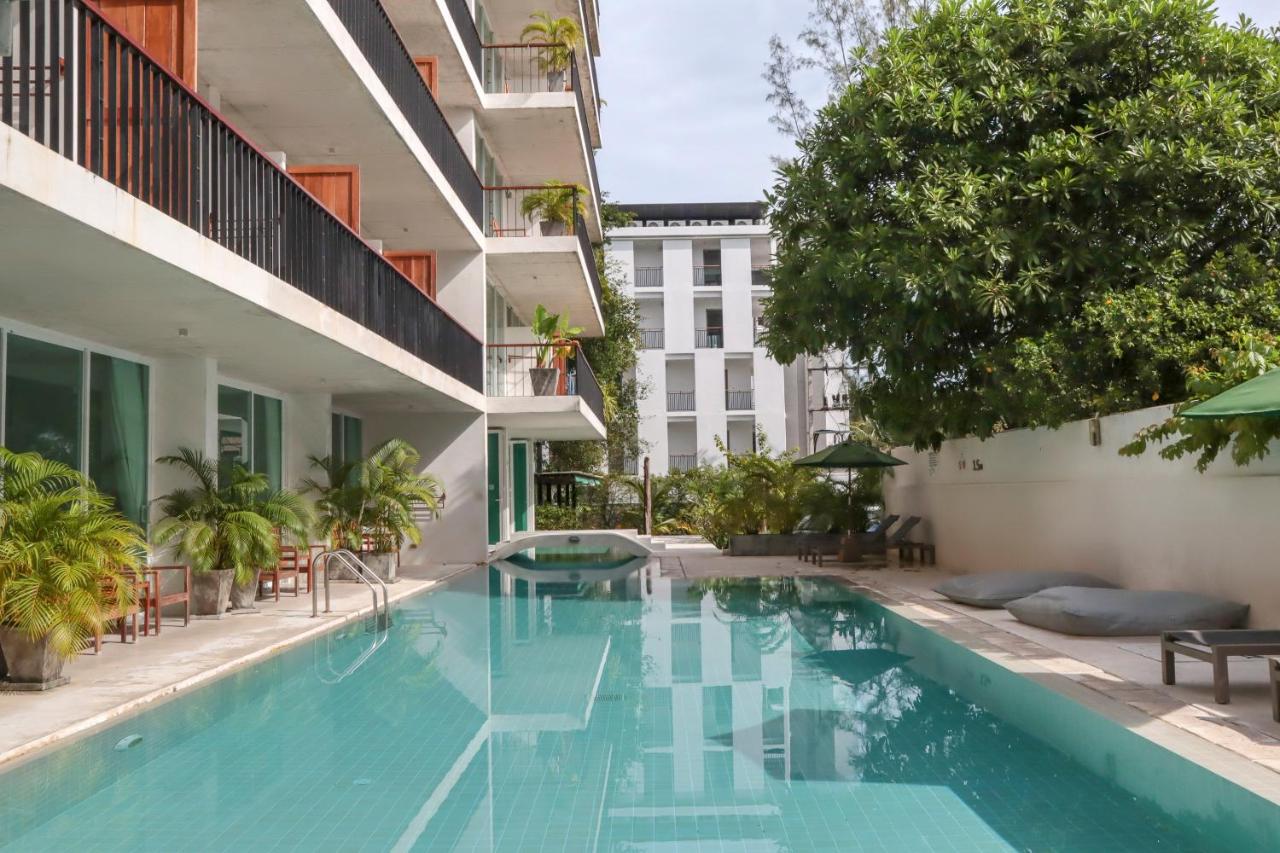 A short walk from Kamala Beach, Wabi Sabi Boutique Hotel features an outdoor pool and free WiFi access. All rooms have a flat-screen cable TV, air conditioning and a minibar. Views of the pool or sea can be enjoyed from the balcony or patio.
---
Kamala Beach Hotel Tips!
Kamala Beach is one of the great choices to stay in Phuket if you are looking for a nice beach and quiet environment. This place is popular with young couples or family vacations to get away from crowded tourist areas of Patong.
Other Phuket Sandbox Hotels
If you are interested in other areas as well, find SHA Plus certified hotels in other popular areas of Phuket:
For the full list of Phuket Sandbox Hotels including all the hotels that have been certified as SHA Plus hotels in Phuket check here ⬇️