Planning your holidays in Thailand and looking for a hotel in Koh Samet, Rayong province of Eastern Thailand? Find the list of the best Koh Samet hotels, including the most popular hotels and resorts in Koh Samet that will help you choose the best Koh Samet accommodation for your trip to Thailand.
Koh Samet 
Koh Samet or Koh Samed is an island in Rayong Province, Eastern Thailand. This nice small island is a part of national marine park. Koh Samet has a number of wonderful beaches scattered around the island and is a perfect place for a relaxing beach holiday not far from Bangkok. Koh Samet gets significantly less rainfall than other beach destinations in Thailand making it a perfect place to visit during most of the year.
The popular beaches on Koh Samet include Sai Kaew Beach, Ao Phai Beach, Ao Prao Beach, Ao Wai Beach, Ao Lung Dum Beach, Ao Thian Beach, Ao Hin Khok Beach.
Where to book Koh Samet hotels?
The most convenient way to book Koh Samet Hotels is by using a reliable online travel agent such as Booking.com or Agoda.com. 
List of Koh Samet Hotels
The list of the most popular Koh Samet hotels is provided below:
---
To decide on the best option for the trip, more detailed information on each of the hotels with reviews, prices and availability of rooms for the selected dates can be found by clicking the links provided.
---
1. Sai Kaew Beach Resort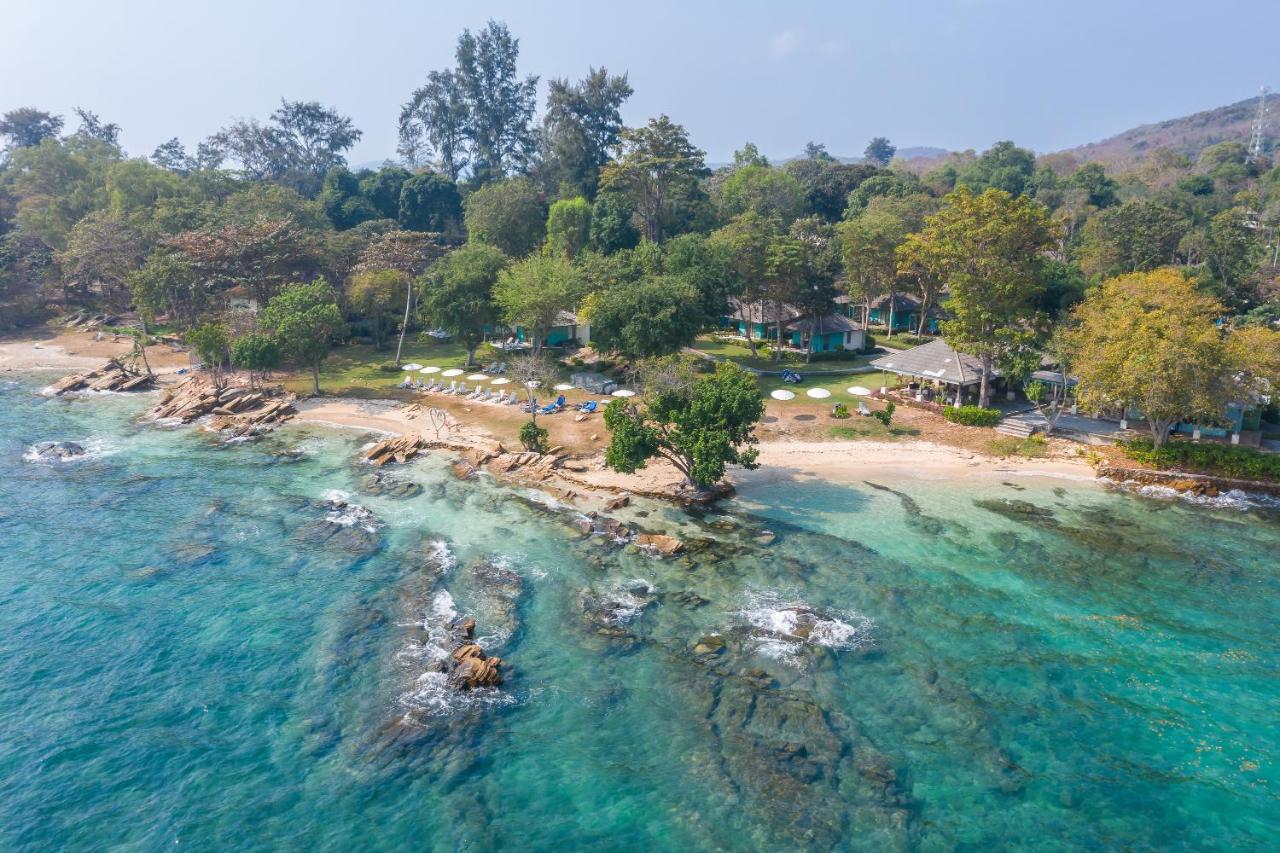 Sai Kaew Beach Resort sits on the adjacent Pineapple and Sai Kaew beaches on Koh Samet. It offers 3 outdoor pools, 2 beachfront restaurants and a variety of water sports. The resort is located within Khao Laem Ya National Park. Modern rooms at Sai Kaew Resort feature sea or garden views.
2. Ao Prao Resort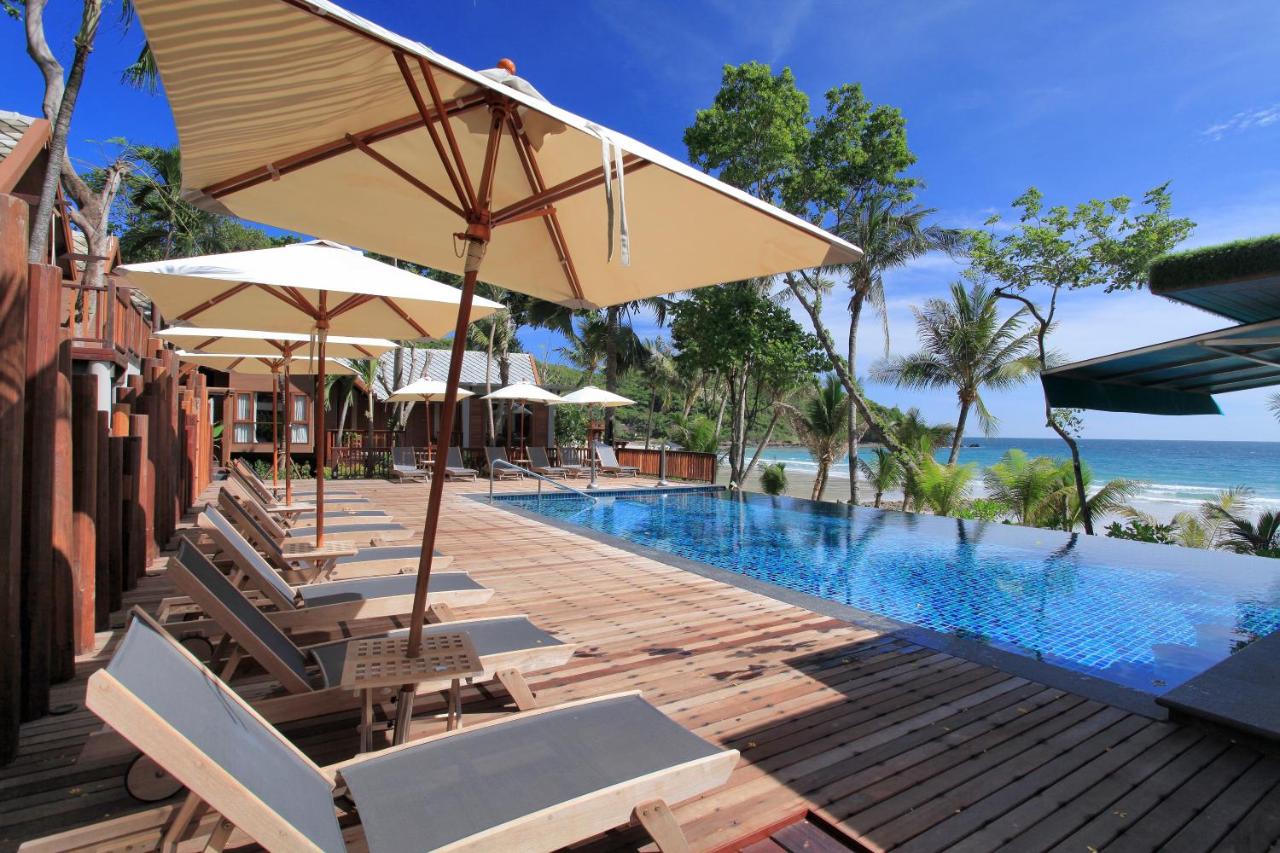 Ao Prao Resort is a quiet and beautiful gem on the usually loud Koh Samet. This property is 15 minutes walk from the beach. Surrounded by tropical vegetation, this resort is located on the sandy beaches of Ao Prao. It offers spacious accommodation with a private balcony overlooking the sea.
3. Le Vimarn Cottages & Spa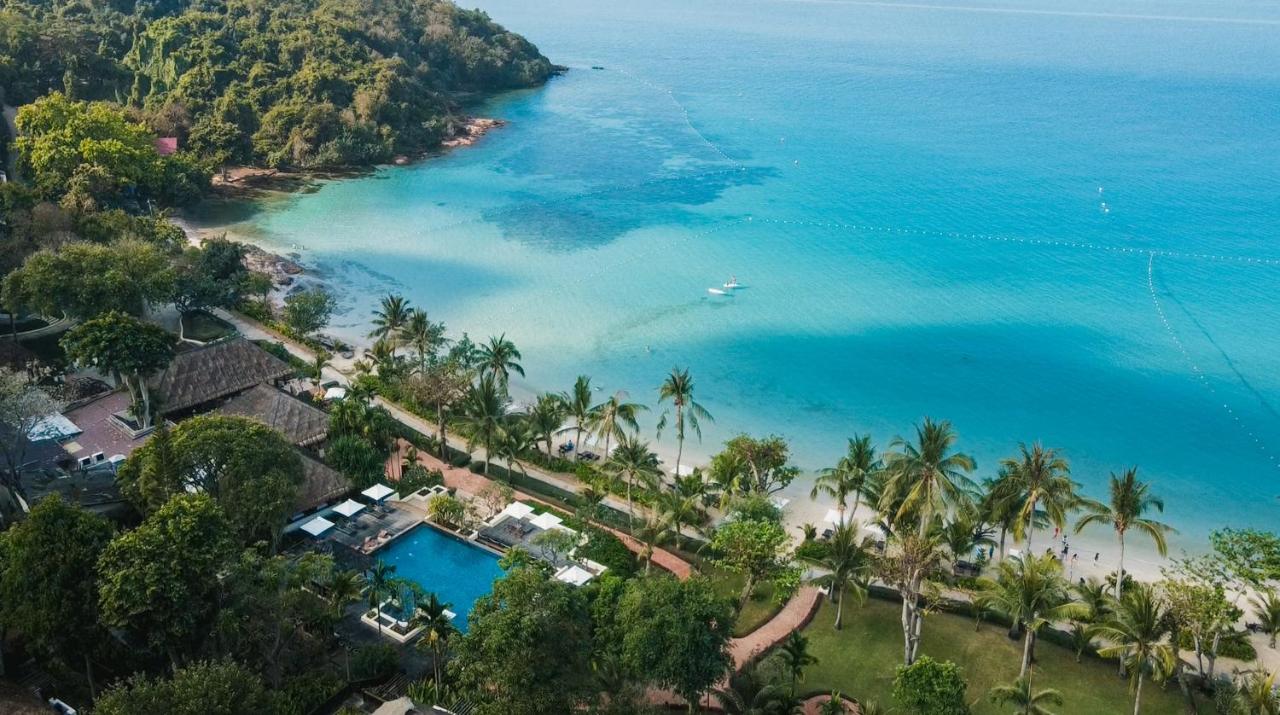 Le Vimarn Cottages and Spa are located on Ao Prao beach as a unique tropical boutique resort. The resort is clustered on the gentle slope of a hilly cove overlooking a quiet bay beach. Boutique Resort along the unspoiled white sands of Ao Prao Beach. There are 3 room type with deluxe exclusive boutique resort comprises 31 beautiful cottages.
4. Paradee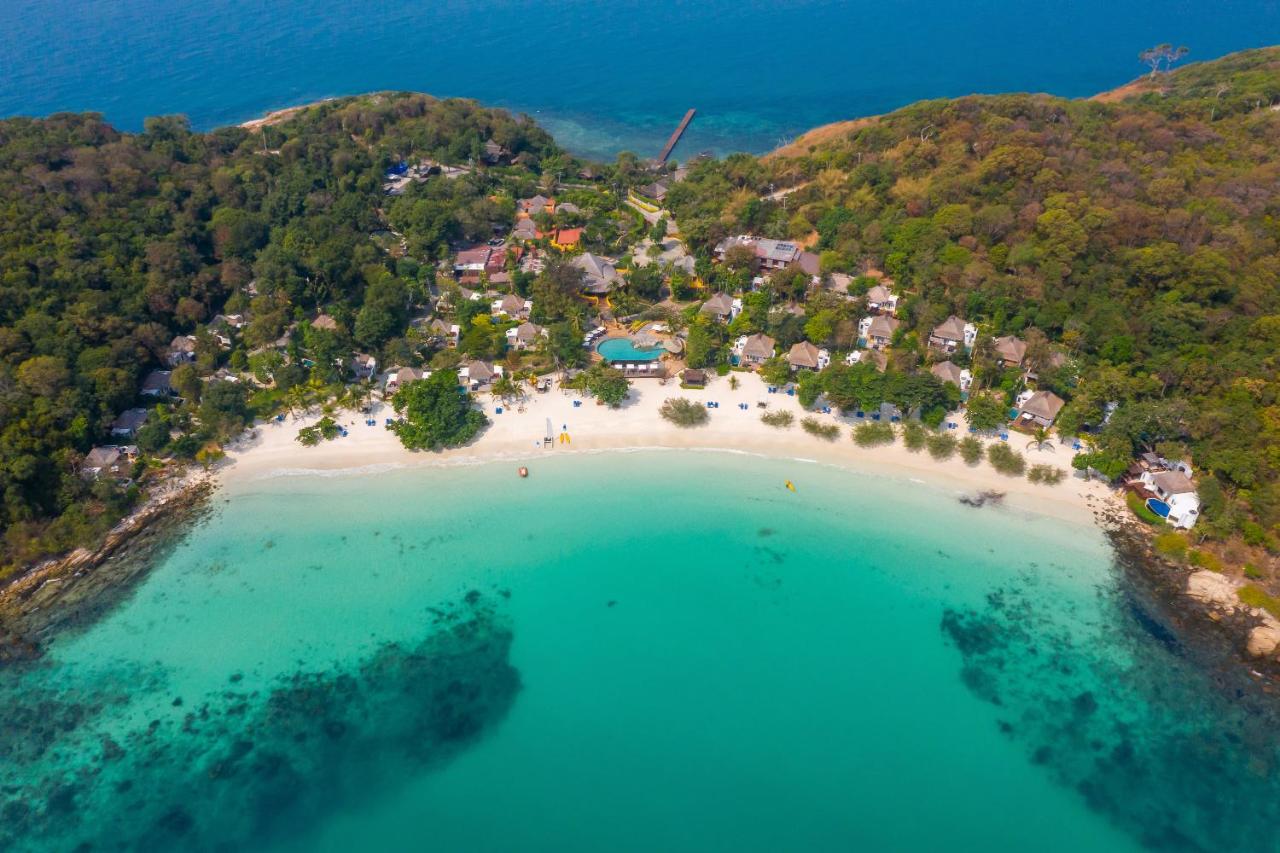 Located on the palm-fringed beaches of Koh Samed Island, Paradee hotel offers teak and Thai silk decorated villas with a private balcony and free internet connection. Paradee features thatched-roof villas with a separate living area and spacious bathroom. All villas have private pools and a patio. Rejuvenating massage treatments can be enjoyed at Paradee's spa or head out to the sea for windsurfing and snorkelling.
5. Vimarn Samed Resort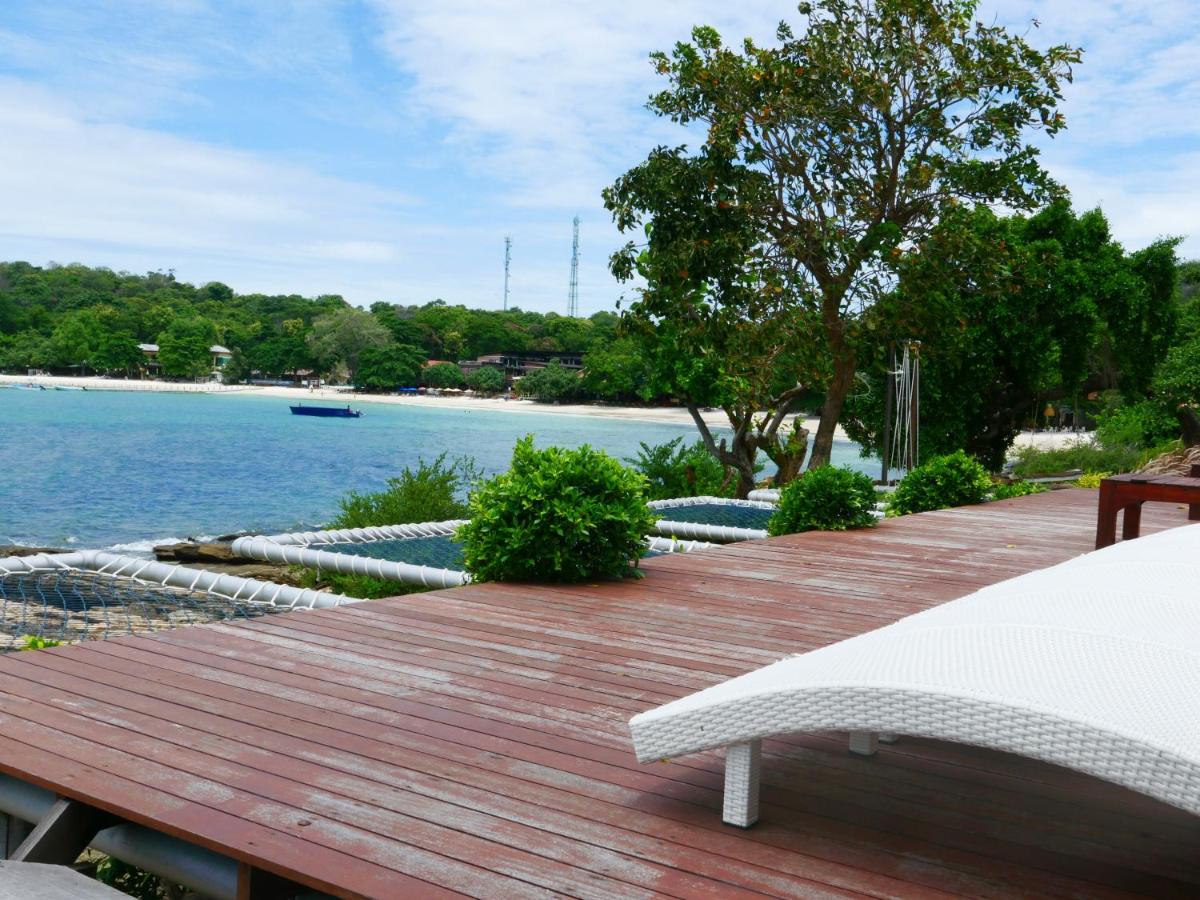 Overlooking the Gulf of Thailand, Vimarn Samed Resort is located in Ko Samed. It features 2 dining options and air-conditioned rooms with free WiFi. Some rooms come with a private balcony. Resort Samed Vimarn is 50 m from Aow Wong Duen Beach and a 3-minute walk from Ao Chor Beach.
6. The C Samet Beach Resort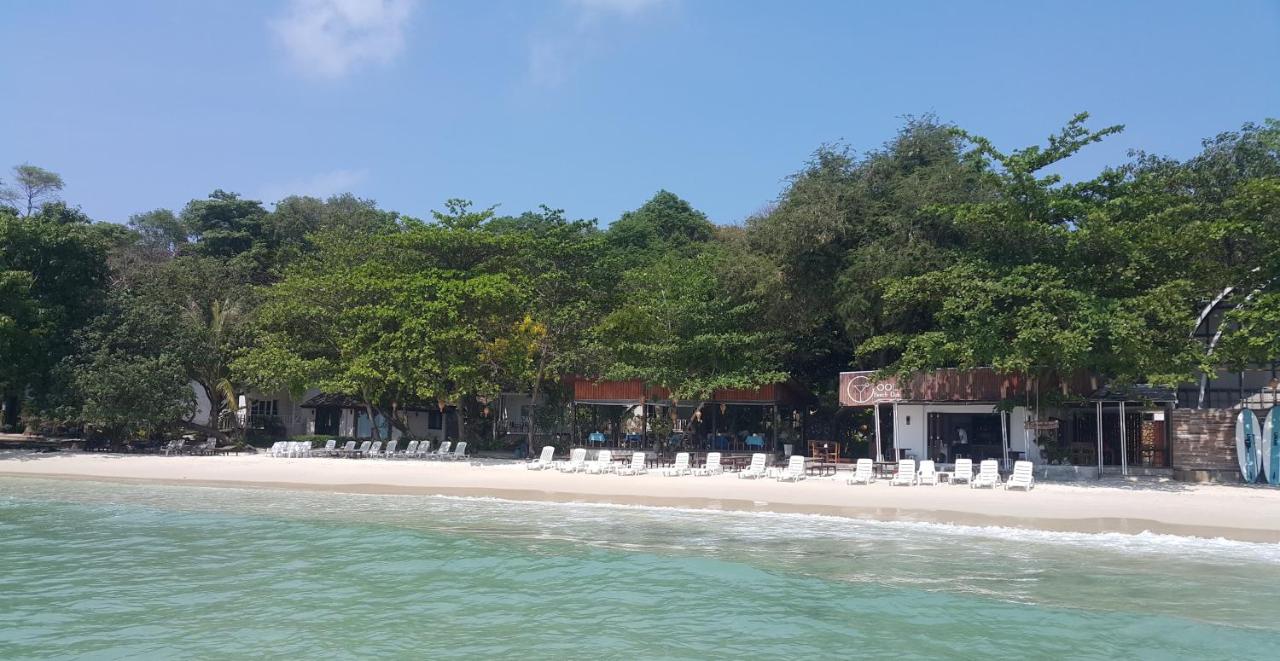 Facing white sandy beach descending to the glistering clear water, The C Samet Beach Resort features a restaurant, a massage service, and water sport equipment for rent. This beachfront resort offers cosy air-condition rooms with free WiFi.
7. Guyana Saikaew
Guyana Saikaew is a small hotel that brings the best of Ko Samet to your doorstep. Guyana Saikaew features a sun terrace, baggage storage, and a convenience store, to help make your stay more enjoyable. The property also boasts a pool and an on-site restaurant.
8. Tom Pizza Resort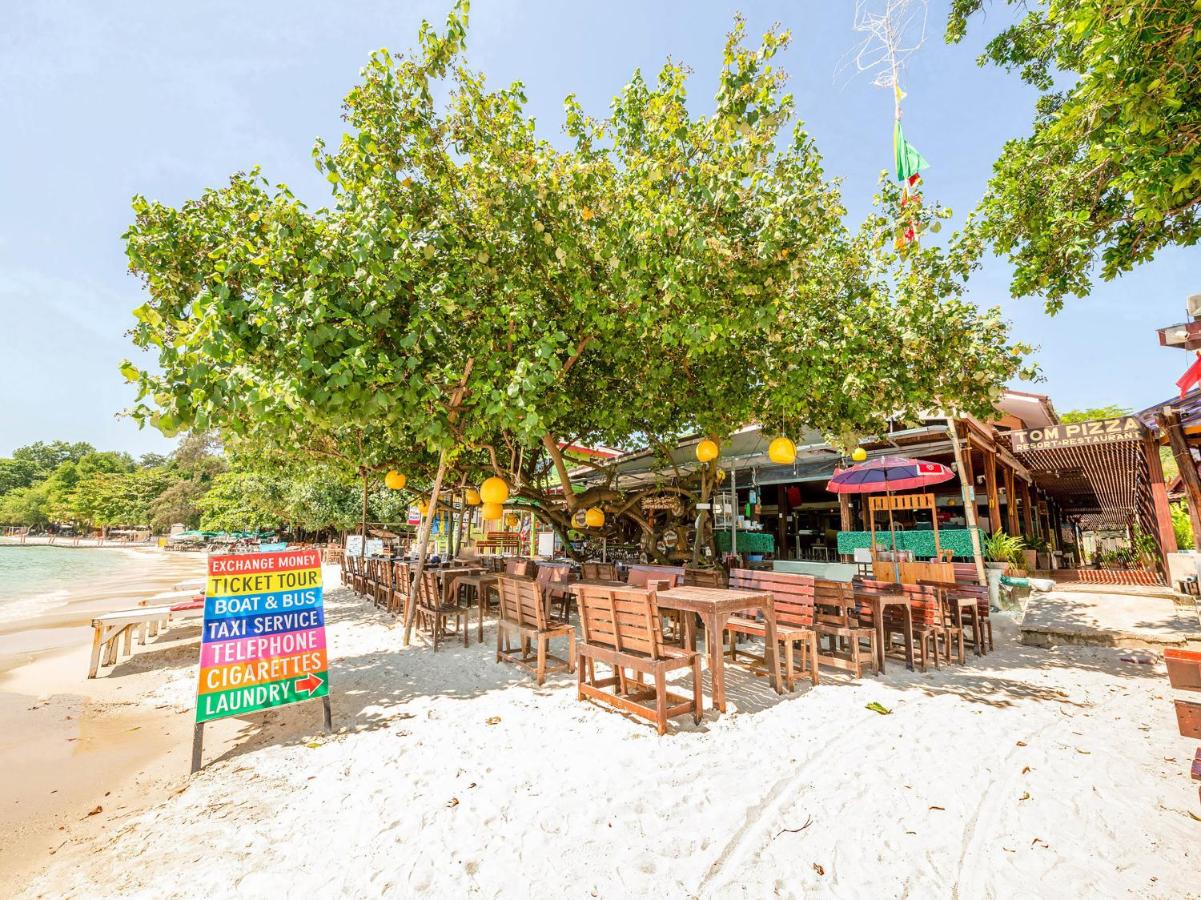 Situated in Ko Samed, Tom Pizza Resort offers beachfront accommodation a few steps from Ao Wong Deuan Beach and features various facilities, such as a restaurant, a shared lounge and a garden. Each accommodation at the 2-star hotel has garden views and free WiFi.
9. Greenplace-Samed
Located in the lovely area of Ao Wongduan, Greenplace-Samed enjoys a commanding position in the beaches, family fun, romance hub of Koh Samet.


10. Saikaewvilla 65
When visiting Koh Samet, you'll feel right at home at Saikaew Villa 65 as it offers quality accommodation and great service. 50 rooms spread over floors provide a warm and pleasant home away from home.
11. Nimmanoradee Resort
Nimmanoradee Resort is located in Ao Pakarang Beach at the south of Koh Samed ( Samet) Island, featuring a restaurant that offers panoramic views of the sea. It provides beachfront accommodation with private balconies and floor-to-ceiling windows. Rooms at Resort Nimmanoradee come with modern Thai décor and hardwood flooring.
12. Sinsamut Koh Samed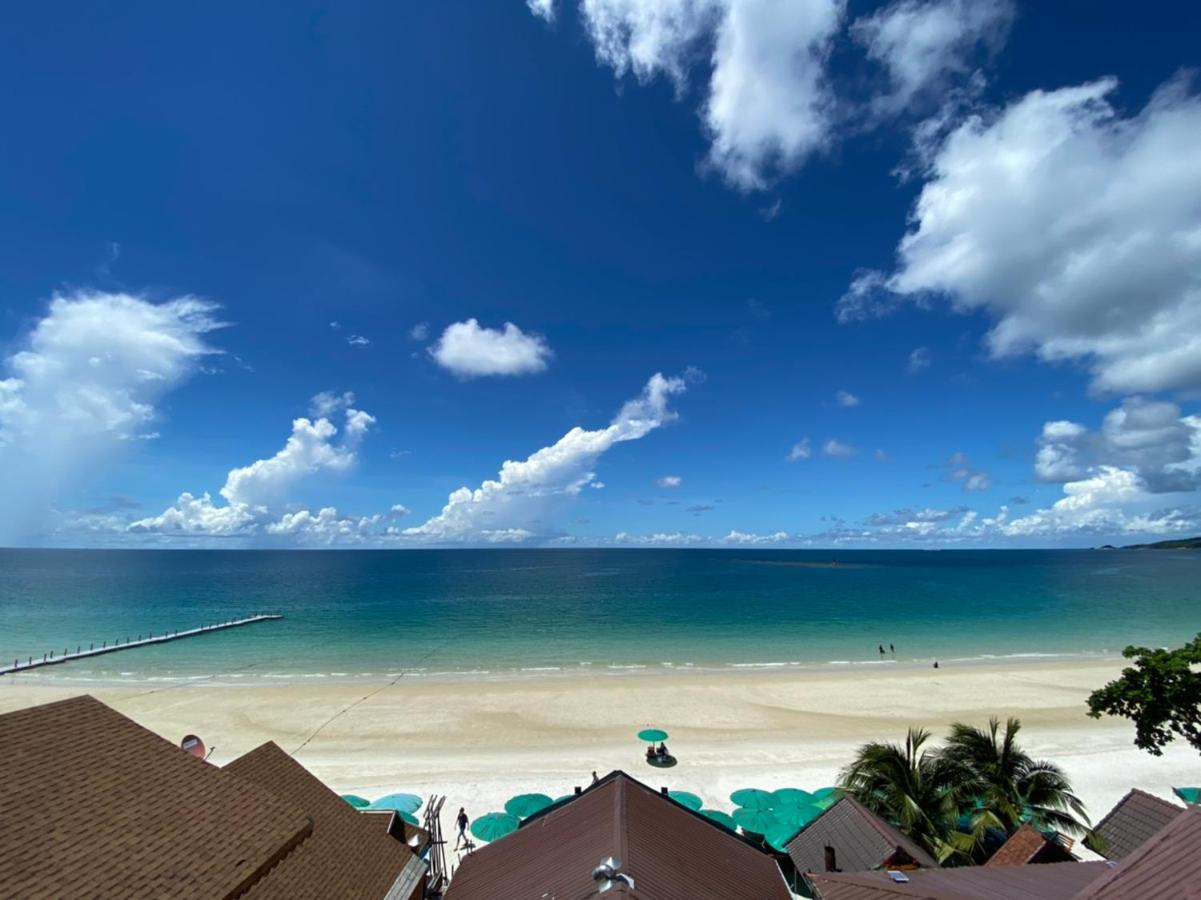 Located in the Sai Kaew Beach area, Sinsamut Koh Samed offers comfortable accommodation with free WiFi access. The property is 300 m from the centre of the main beach area.
13. Samed Cabana Resort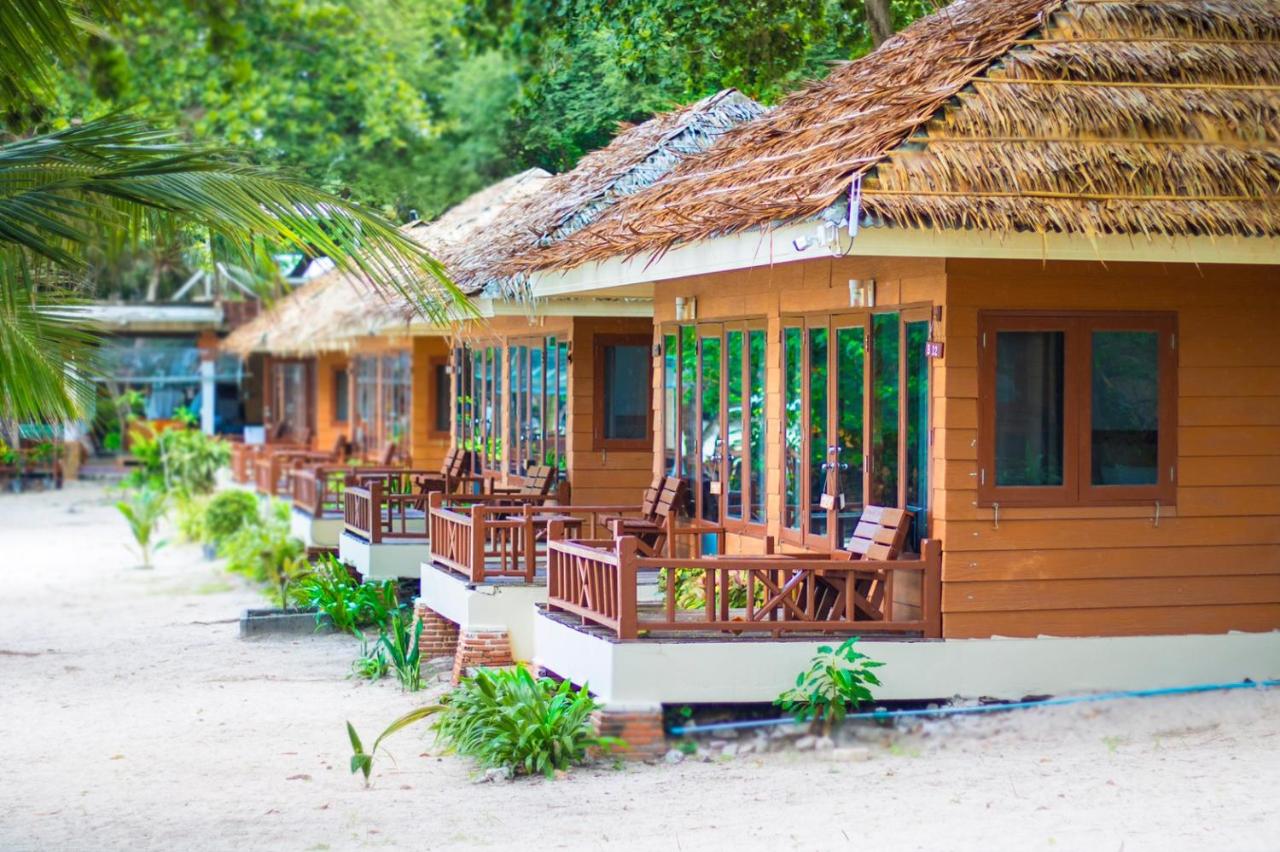 Stretching along Ao Wong Deuan Beach, Samed Cabana provides comfortable oceanside accommodation with private balconies. Offering snorkelling and canoeing, it features a freshwater pool and seafood restaurant overlooking the ocean. Steps from the beach, Samed Cabana Resort's bungalows are nestled amidst tropical greenery.
14. La Lune Beach Resort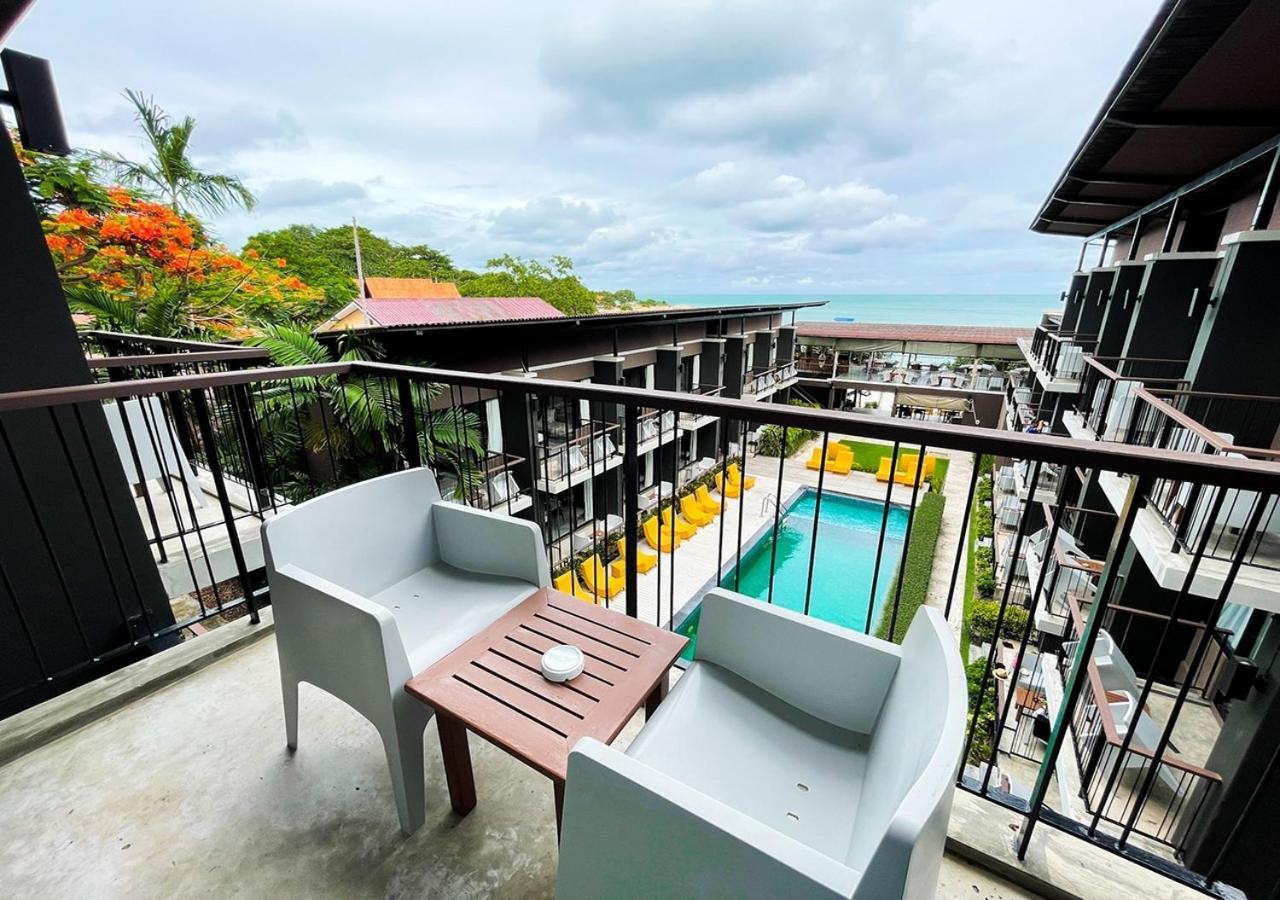 Located along Ao Wong Duan Beach, La Lune Beach Resort offers non-smoking rooms with private balconies. It boasts an outdoor pool, a private beach and an on-site restaurant.
15. Green Bay Samed Resort
Green Bay Samed Resort is the perfect place for your experience at Samed Island. Located close to the beach between Sai Kaew Beach and Phai Bay (at the Mermaid Sculpture). Only 50 metres from Sai Kaew Beach and Phai Bay, 250 metres from National Park Office, 300 metres from City Center and 999 metres from Na Dan Pier.
16. Chilli Hotel & Restaurant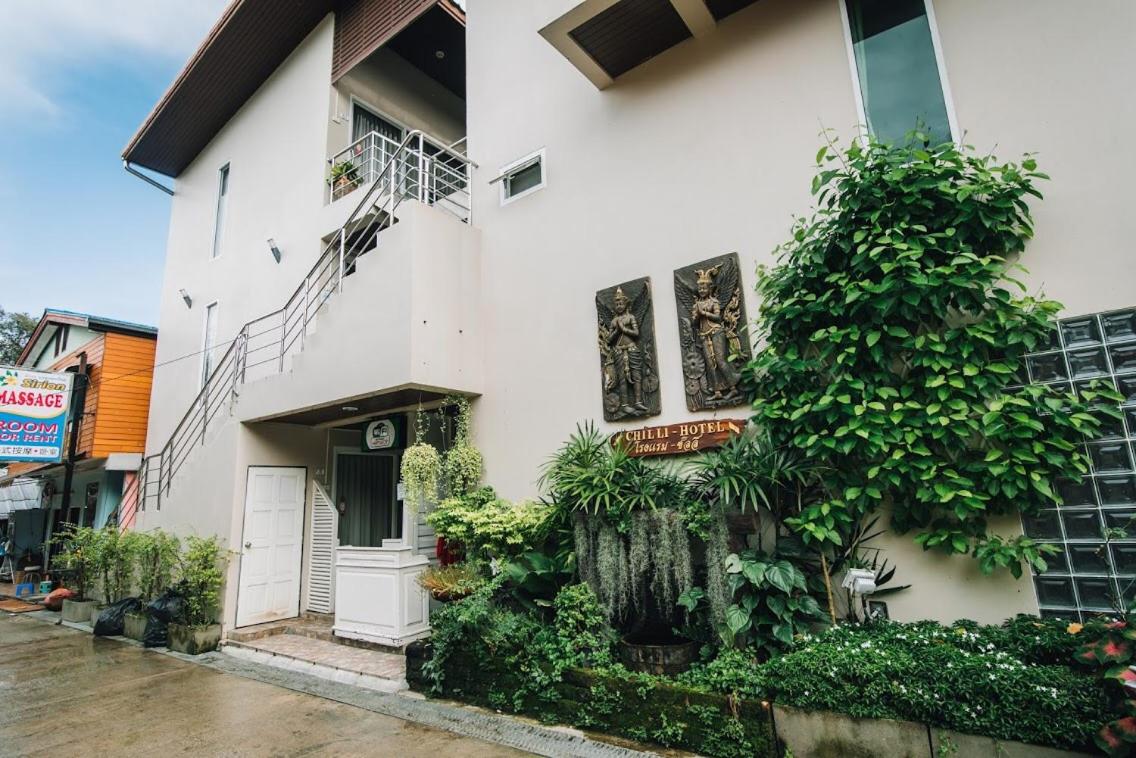 Situated in Ko Samed, within 200 m of Sai Kaew Beach and less than 1 km of Ao Phai Beach, Chilli Hotel & Restaurant features accommodation with a restaurant and a terrace. For travelers who want to take in the sights and sounds of Koh Samet, Chilli Hotel & Restaurant is the perfect choice.
17. Sawasdee-Coco
Located right on Sai Kaew Beach, Sawasdee Coco offers bungalow-style rooms. To name a few of the hotel's facilities, there are free Wi-Fi in all rooms, daily housekeeping, Wi-Fi in public areas, tours, coffee shop. The property is a 5-minute walk from food and beverage options in nearby hotels.
18. Baan Supparod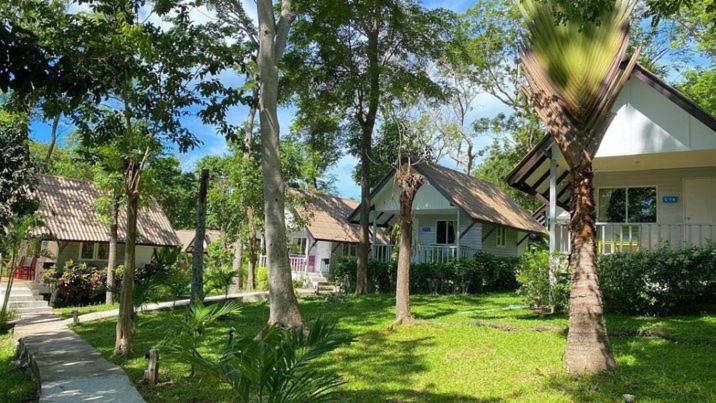 Baan Supparod is located on Supparod Beach in Ko Samed. This accommodations offers rooms with a balcony and gardens view .The simple and relaxed atmosphere will take you back to an earlier, more carefree time on the island in order for you to truly appreciate nature.
19. Tonsak resort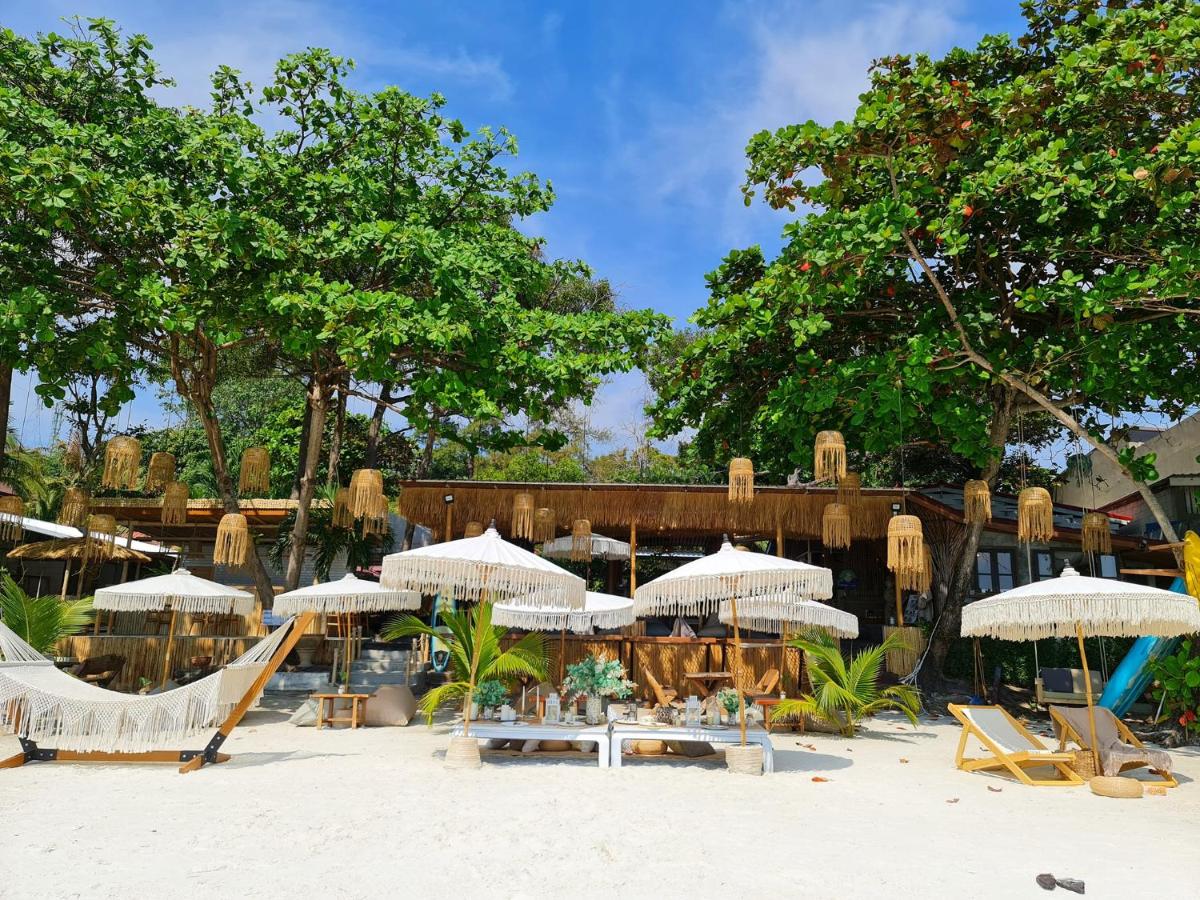 Tonsak Resort is located right on the beach and in an amazing location on Koh Samet island, just 300 m from Sai Kaew Beach. It provides wooden, cosy bungalow complete with air conditioning and a private bathroom. This beach front resort offers a luscious garden and free WiFi.
20. Rainbow Hotel
Rainbow Sky Hotel is a newly opened hotel near Ao Luk Yon near Na Dan Pier. There is room service, diving trips, activities around Koh Samet, swimming pool, Club Karaoke fitness, pool table, coin operated.
21. Saikaew Boutique Hotel
Saikaew Boutique Hotel is settled in the center of Saikaew beach, the longest white sand beach in Samed Island. The hotel is a modern boutique hotel located just off the beach and is designed for everyone who wants to enjoy a clear blue sky, white sand beach, and glassy sea. You can enjoy the moments of "Sea Sand Sun" experience during the day and enjoy a lively Samed night life at night.
---
Rayong Hotels
The most popular hotels in Rayong province are listed here: Rayong Hotels