Planning your holidays in Thailand and looking for a hotel in Koh Lanta, Krabi? Find the list of the best Koh Lanta hotels, including the most popular hotels and resorts in Koh Lanta that will help you choose the best Koh Lanta accommodation for your trip to Thailand.
Koh Lanta 
Koh Lanta is an island in the Andaman Sea and part of Krabi province in Southern Thailand. Koh Lanta is located about 80 kilometers south of Krabi Town and is much more laid-back travel destination than province's most popular spots Ao Nang, Koh Phi Phi and Railay. Koh Lanta consists of 2 large islands, Koh Lanta Yai and Koh Lanta Noi, with a total area of ​​472 square kilometers. There are also about 50 small islands in the surrounding waters worth exploring.  It is definitely destination for those looking for nature and tranquility on a trip. Koh Lanta is famous for scuba diving to see coral reefs on long white sandy beaches and crystal clear waters.
Where to book Koh Lanta hotels?
The most convenient way to book Koh Lanta hotel is by using a reliable online travel agent such as Booking.com or Agoda.com.
---
Note! While most of Koh Lanta hotels are offering airport pick-up service, booking a separate Airport transfer to Koh Lanta in most cases is significantly cheaper than transfer arranged by the hotel
---
List of Koh Lanta Hotels
There is a large selection of accommodations in Koh Lanta. The north of Koh Lanta, where the port of Ban Saladan is located, is the area with the widest selection of hotels and resorts. Many bungalow-style accommodations offer charming and cozy beachfront rooms with spectacular views of the Andaman Sea. There are also high-class resorts offering leisure facilities where you are able to lounge by the infinity-edge pool while enjoying the sea breeze, or the beautiful sunset views and a cool drink or play a game of tennis at the courts.
The most popular Koh Lanta Hotels are listed below.
---
To decide on the best option for the trip, more detailed information on each of the hotels with reviews, prices and availability of rooms for the selected dates can be found by clicking the links provided.
---
1. Pimalai Resort & Spa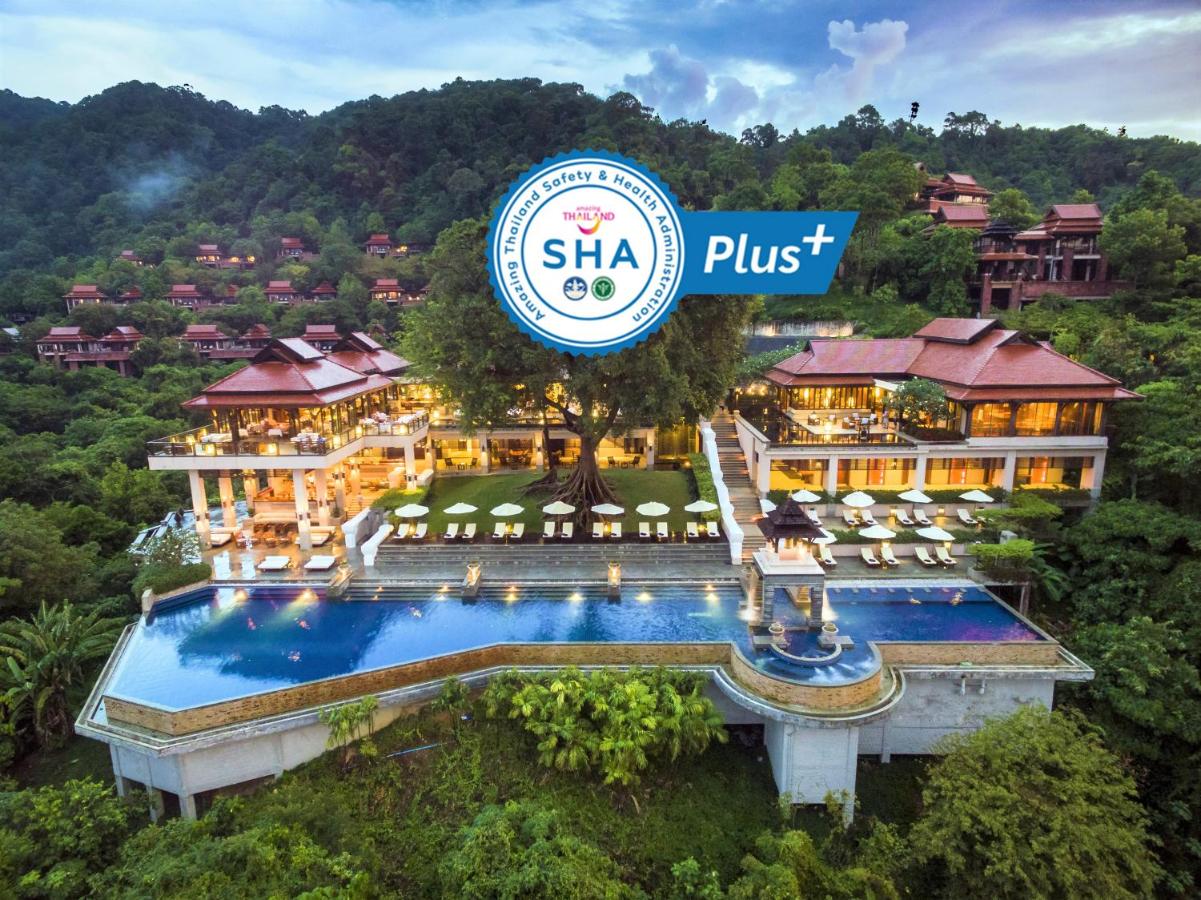 Luxurious and elegant Pimalai Resort and Spa overlooks the blue waters of the Andaman Sea and offers exclusive accommodations that is spacious and serene with personalized service. The property provides complimentary round-trip transfer from Krabi Airport to the resort. Nestled in a lush tropical forest, rooms at Pimalai offer a private balcony that overlooks the beautiful surroundings.
2. Golden Bay Cottage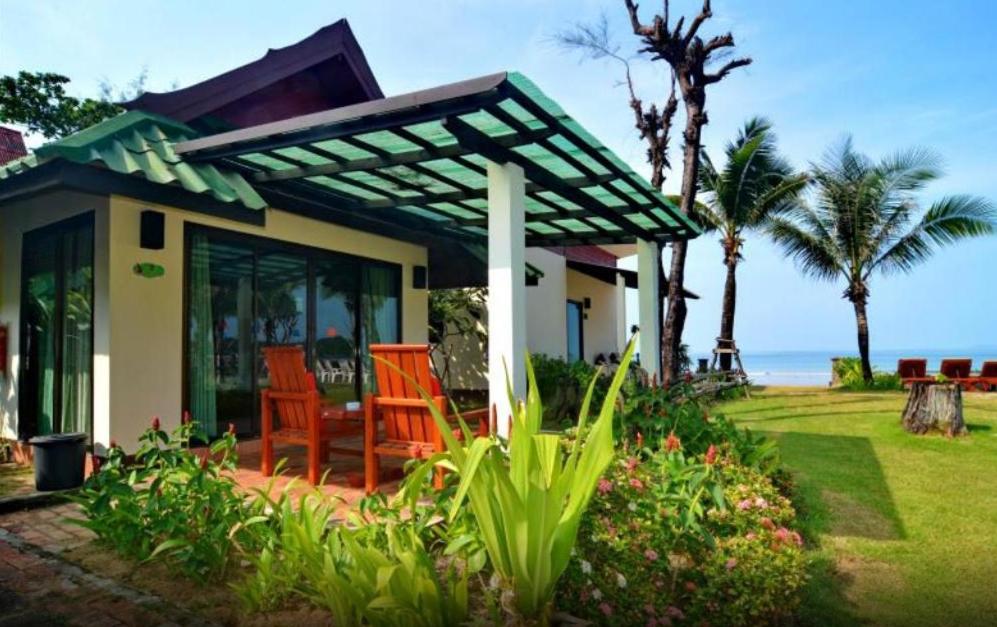 A lending library, horse riding activities and a bar are featured in Golden Bay Cottage Koh Lanta located 2.2 km from Saladan Pier Ferry Service. This resort offers accommodation in Klong Dao Beach district with nearby access to the beach. You can get to Lanta Mart in a few minutes by car.
3. Nakara Long Beach Resort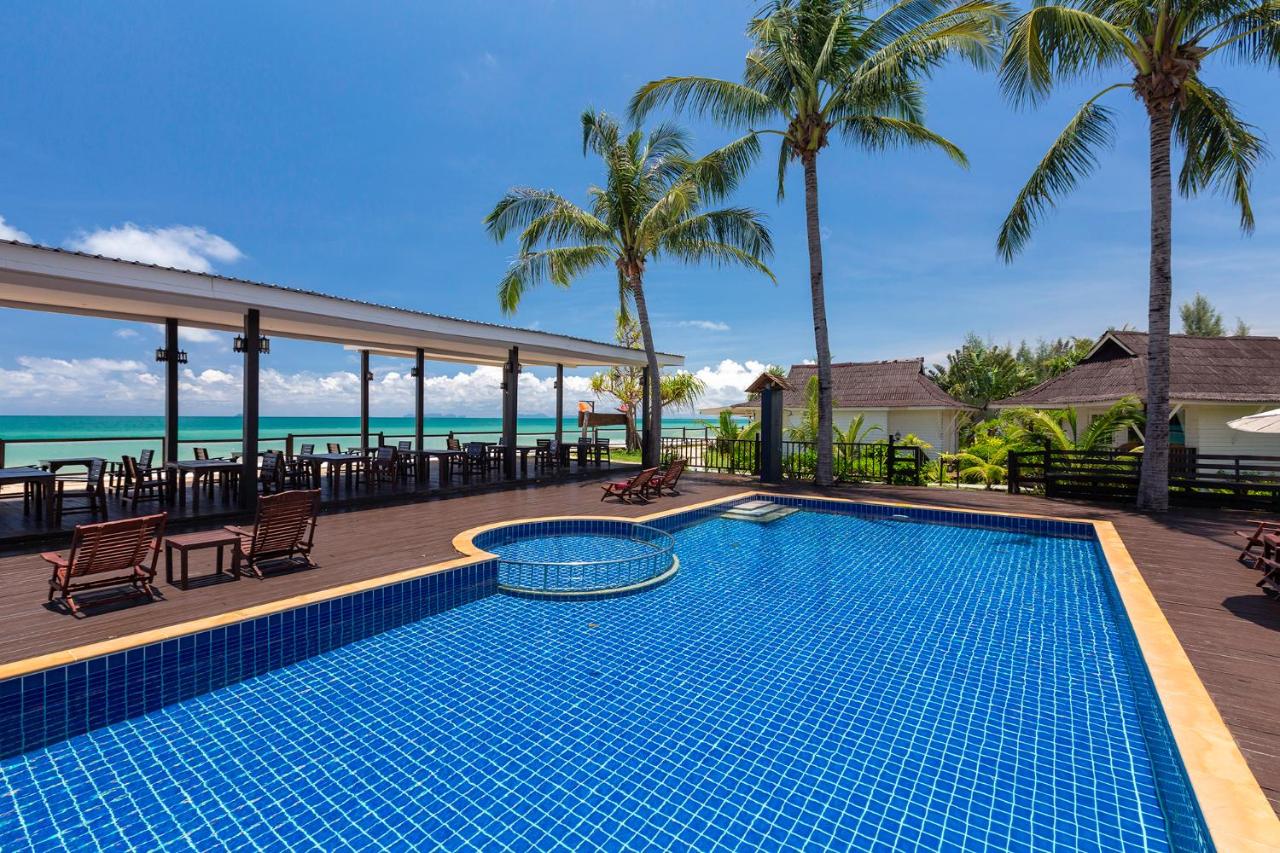 Located on Long Beach, Nakara Long Beach Resort is 4 km from Saladan town and pier. The resort offers an outdoor pool, tour desk and beachfront restaurant. Free WiFi is available at the lobby, restaurant and pool bar. There is a free shuttle service from the resort to Saladan Town daily at 11:30 hrs. Bungalows at the Nakara Long Beach Resort come with private balcony, refrigerator and TV. 
4. Hatzanda Lanta Resort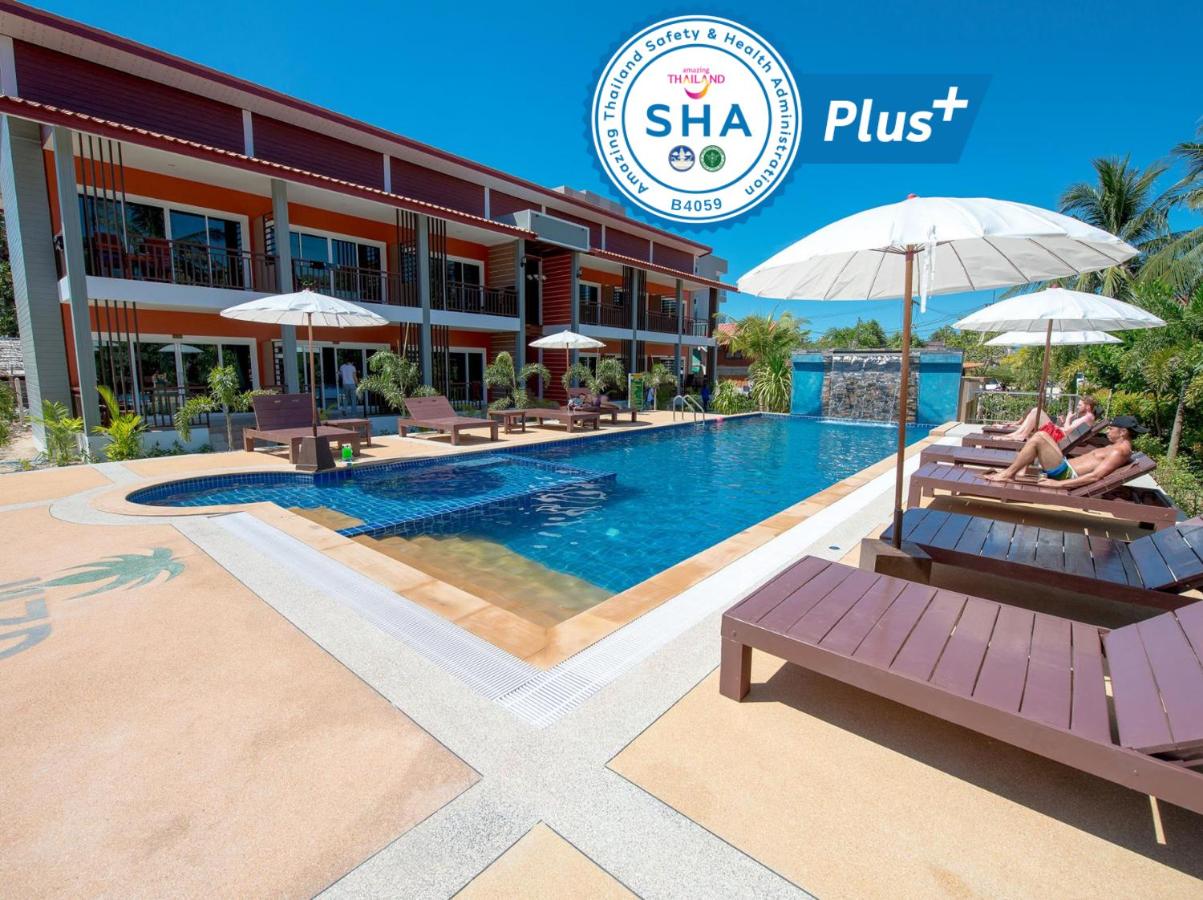 A short walk from Klong Khong Beach, Hatzanda Lanta Resort has a garden and offers simple bungalow-style holiday homes. The accommodations will provide you with air conditioning, cable TV and a patio with an outdoor seating area.
5. Sayang Beach Resort
The allure of eastern colorful, Sayang Beach Bungalows nested inside the lush garden beneath the shelter of coconut and pine jungle on private power white sand beach of Pra Ae or know as Long Beach of koh lanta.
6. Lanta Castaway Beach Resort
Lanta Castaway Beach Resort is a boutique resort located in an ideal setting for those looking for pure relaxation, sun worshiping, and easy access to scuba diving and other activities.
7. Lanta Infinity Resort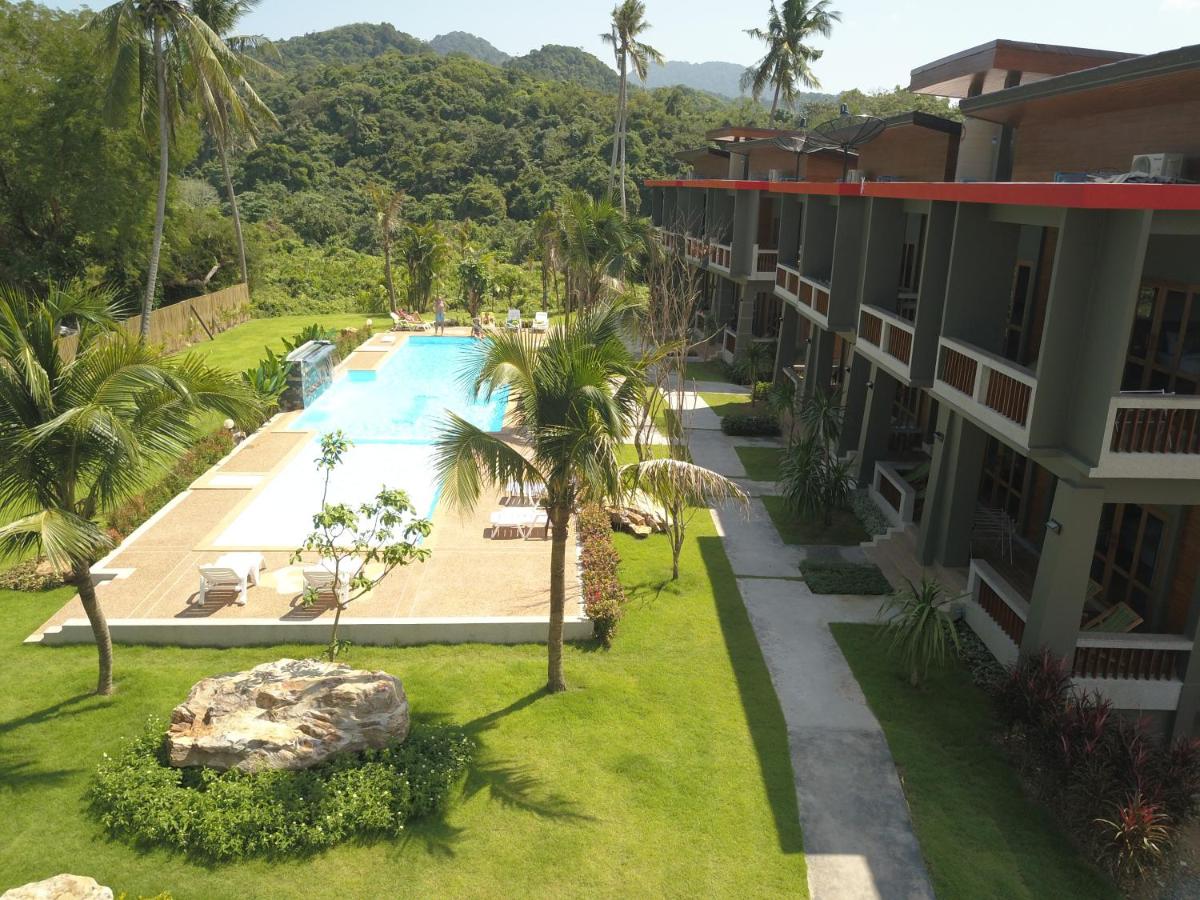 Located in Ko Lanta, 1.3 km from Klong Toab Beach, Lanta Infinity Resort provides accommodation with an outdoor swimming pool, free private parking and a garden. Each accommodation at the 3-star resort has pool views and free WiFi. The accommodation features airport transfers, while a bicycle rental service is also available.
8. Lanta New Coconut Bungalow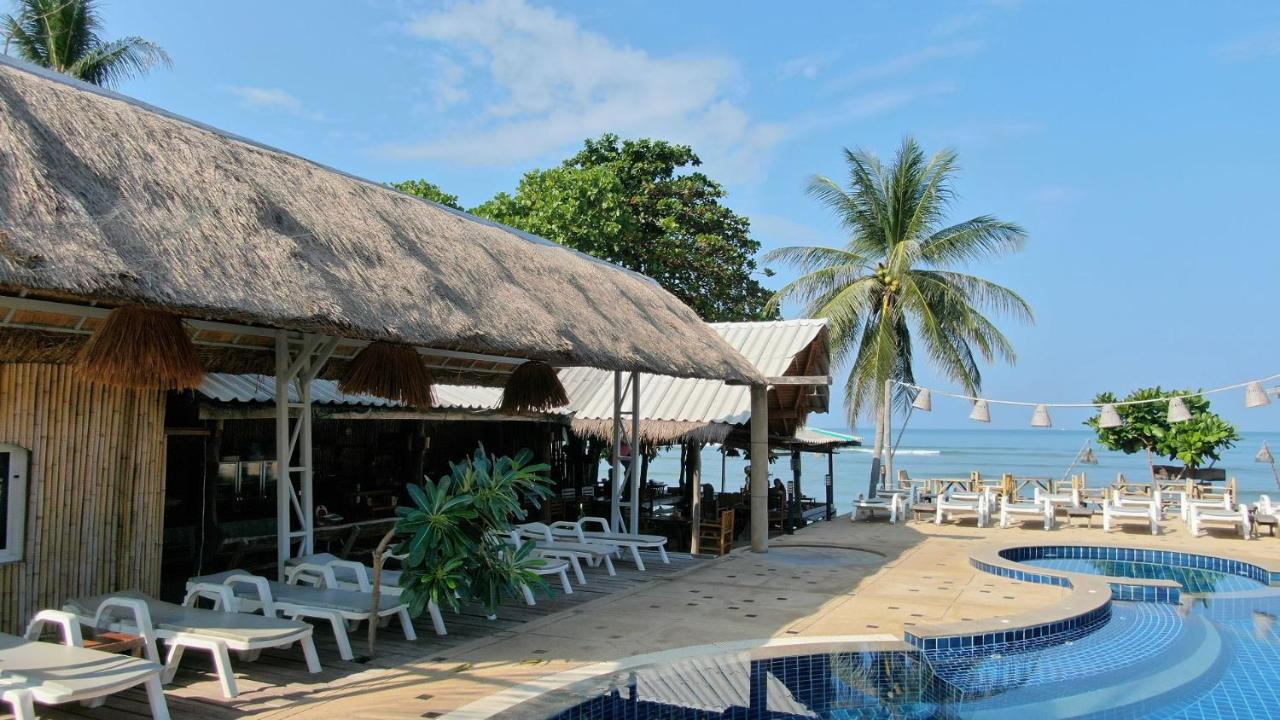 Located on the lively Lanta Island, New Coconut Bungalow is a 3-minute walk from Klong Khong Beach. It features an outdoor swimming pool, private beach area and standalone bungalows with a balcony. Set amidst a tropical landscape, Lanta New Coconut Bungalow offers accommodation with either a fan or air conditioning. The restaurant serves a fine selection of local and European dishes. Room service is also available upon request. 
9. Hotel Lanta Thip House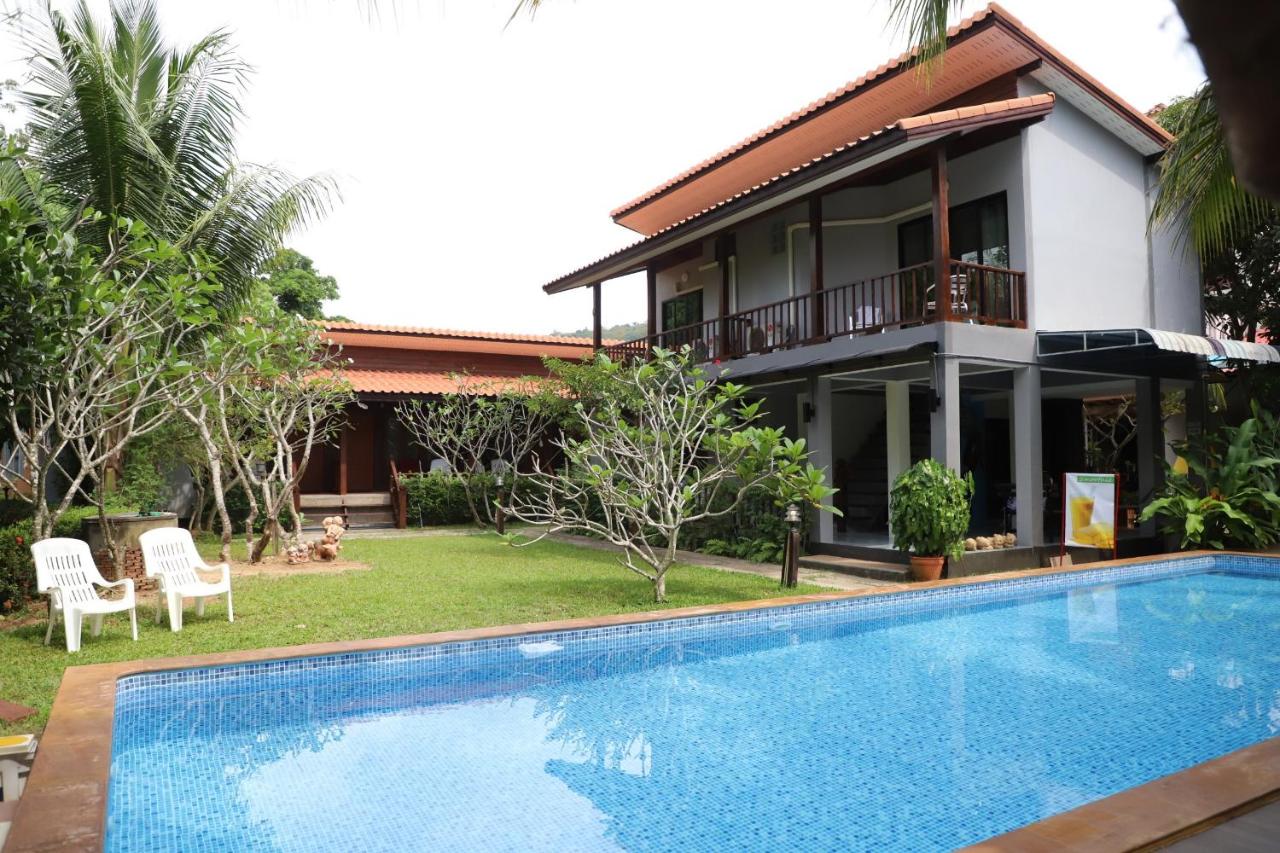 Thip House is a boutique guesthouse nicely situated in a quiet area of Klong Khong and only a 5 minutes' walk from Klong Khong Beach, well-known for its relaxed vibe and beautiful sunsets. Thip House has a restaurant, where chef Oum prepares delicious Thai and Western dishes, and where we serve a good breakfast and fresh coffee in a comfortable and homely environment.
10. Lanta Bee Garden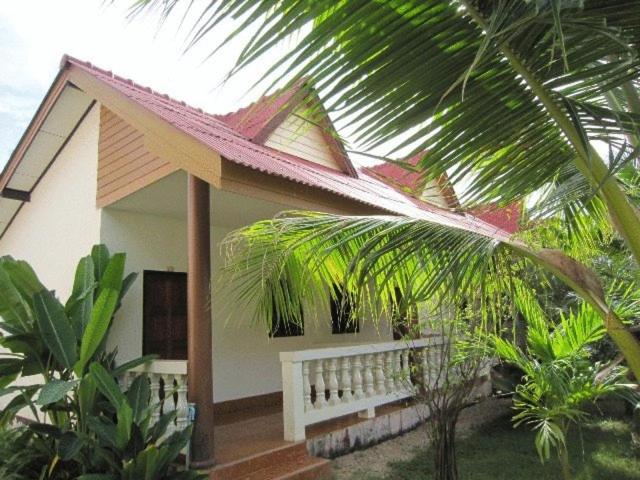 Featuring a private beach and restaurant, Lanta Bee Garden Bungalow is located directly on Klong Dao Beach. The hotel offers free Wi-Fi and pick up services from the pier. Rooms at Bee Lanta Garden are fitted with a private balcony and hardwood furniture. Amenities include cable TV and a safety deposit box. Hot shower facilities are available in the en suite bathrooms.
11. Harry's Sunset Klong Nin Beach
Harrys Sunset - Klong Nin Beach is a beachfront property located in Ko Lanta, located along Klong Nin Beach. Boasting charming views of the lush garden or glittering sea, each guestroom comes with air conditioning and a cable TV.
12. Diamond Sand Palace Resort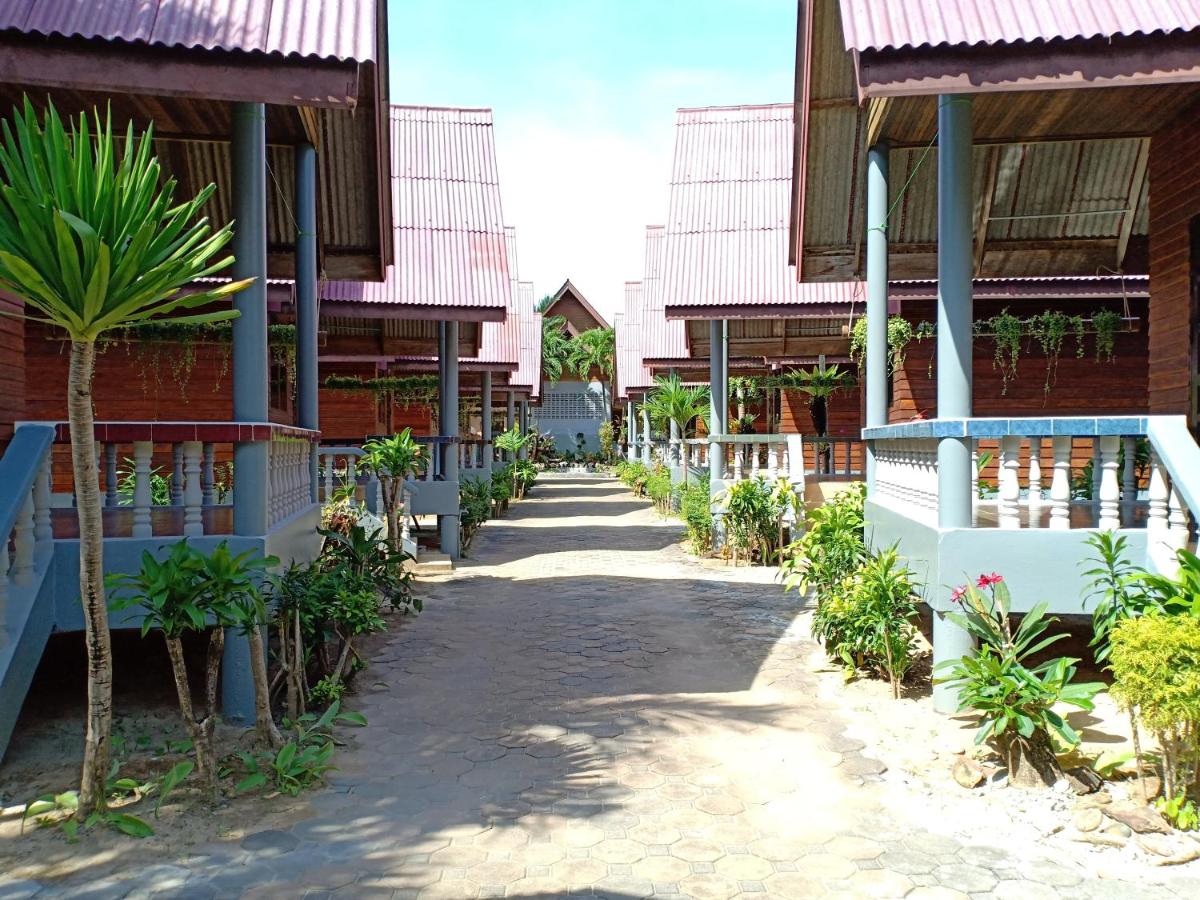 Well-placed in the beaches, restaurants, romance area of Koh Lanta city, Diamond Sand Palace Resort provides a most conducive spot for you to take a break from your busy days. From here, guests can enjoy easy access to all that the lively city has to offer. For those of you who want to venture out, Kaw Kwang Beach, The Tiger Collections, Go Dive Center Lanta are just some of the attractions available to visitors.
13. Pana Long Beach Resort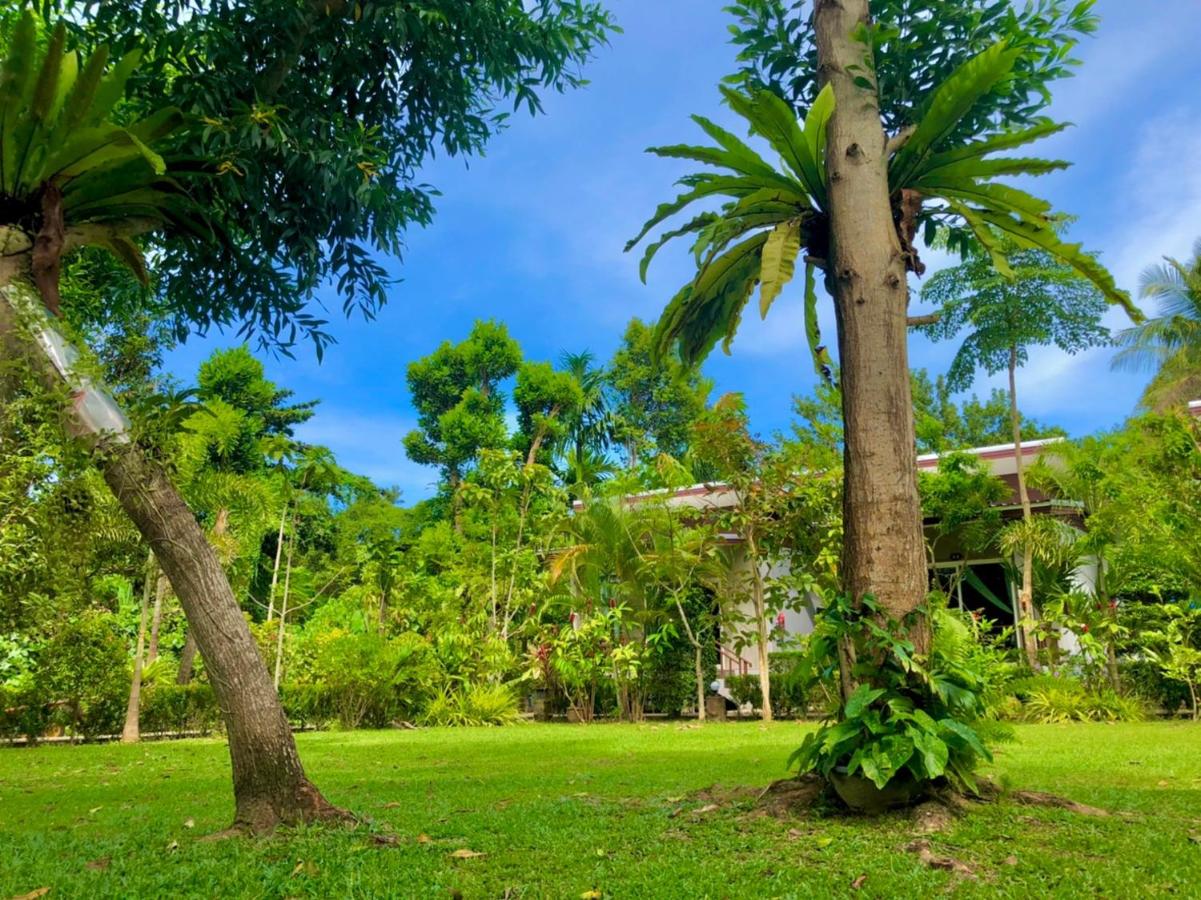 Located just 150 m from the beach, Pana Long Beach Resort features accommodations along Long Beach in Koh Lanta. Free WiFi and free private parking are available at the property. Certain rooms include a seating area to relax in after a busy day. A balcony or patio are featured in certain rooms.
14. SER-EN-DIP-I-TY
A 2-minute walk from Long Beach, SER-EN-DIP-I-TY offers air conditioned rooms with free WiFi in public areas. The property features a 24-hour front desk, bicycle rental and shuttle service.
15. Siri Lanta Resort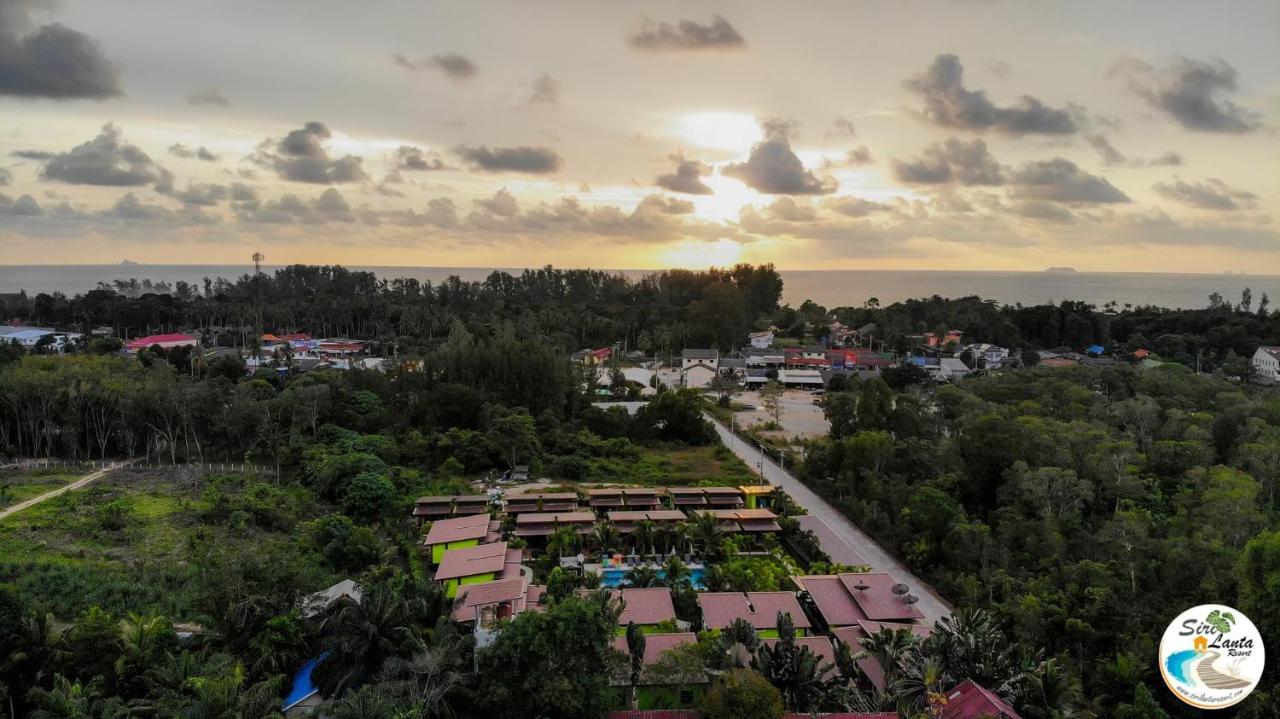 Siri Lanta Resort is only 9 minutes walk from Long Beach of Koh Lanta (500 m) and 4 km from the Saradan pier. Situated amidst in beautiful scenery. Our rooms are fully furnished with modern and luxurious materials. You can enjoy spacious pool view or garden view from the balcony. Several restaurants, banks and stores are located nearby.
16. Lanta Casuarina Beach Resort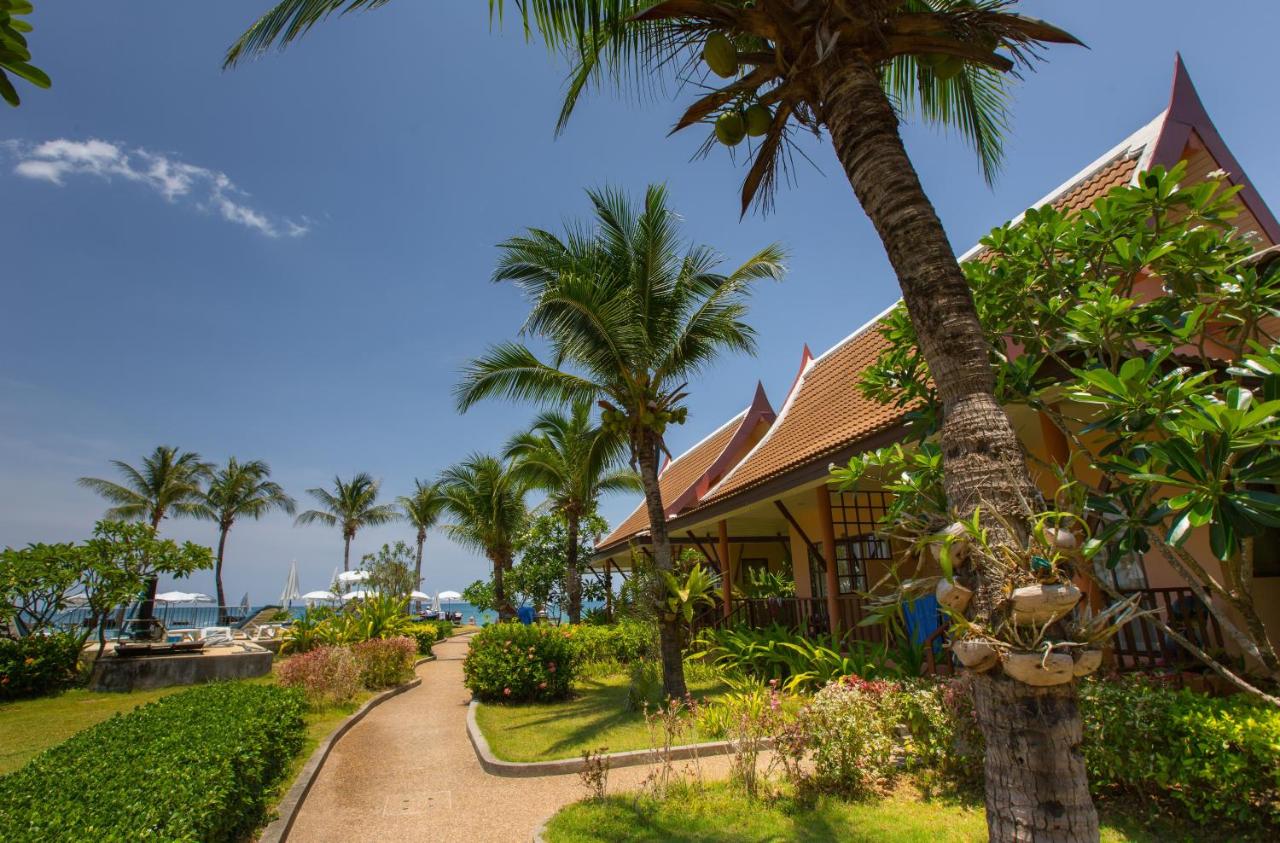 Offering direct beach access to Phra-Ae Beach, Lanta Casuarina Beach Resort offers free WiFi, free on-site parking and an outdoor swimming pool. Lanta Casuarina's air-conditioned rooms and villas are equipped with a safety deposit box, a flat-screen TV, and a refrigerator.
17. Twin Lotus Resort & Spa Koh Lanta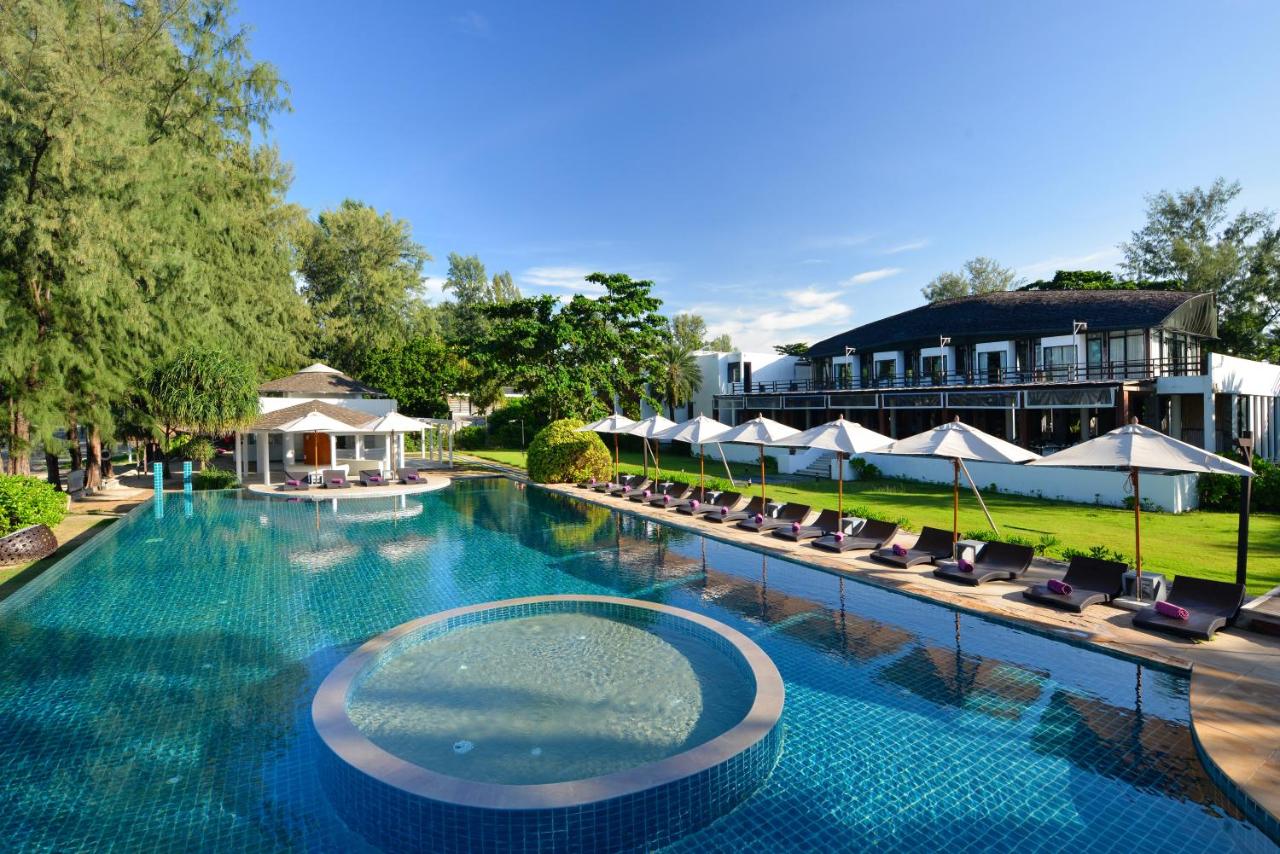 Situated on 12 acres of landscaped gardens, The Twin Lotus Resort sits directly on a 3-kilometer stretch of white sand beach in the Klong Dao section of Koh Lanta. In 2013 the resort underwent a complete renovation with the addition of brand new Deluxe Rooms, Garden, Seaview and Beachfront Villas, an open-air Reception, full-service Spa & Wellness Center, Fitness Center, Meeting Facilities, two Restaurants, two Swimming Pools, and a Beach Bar.
18. Oasis Yoga Bungalows
Oasis Yoga Bungalows is a boutique hotel with holistic health in mind, designed to make it simple and easy for guests to enjoy the process of caring for their health while on a relaxing holiday. It's healthy food that actually tastes good and highly professional yoga classes that are actually fun.
19. Lanta Miami Resort
The 3-star Lanta Miami Resort Koh Lanta is set 6 km from Butterfly Complex Center and 4.4 km from Ba Kan Tieng Bay Beach. Located close to the own beach, the venue serves a buffet breakfast every morning and features an outdoor pool. This accommodation in Klong Nin Beach district offers air-conditioned rooms at a driving distance of Klong Nin Beach.
20. Cha-Ba Lanta Resort and Bungalows
Cha-ba Lanta Resort & Bungalows is perfectly located for both business and leisure guests in Koh Lanta. It's a great starting point to explore this colorful city. Only 2 Km from the city center, the hotel's strategic location ensures that guests can quickly and easily reach many local points of interest. With an excellent location Guests will travel to popular destinations. 
21. Southern Lanta Resort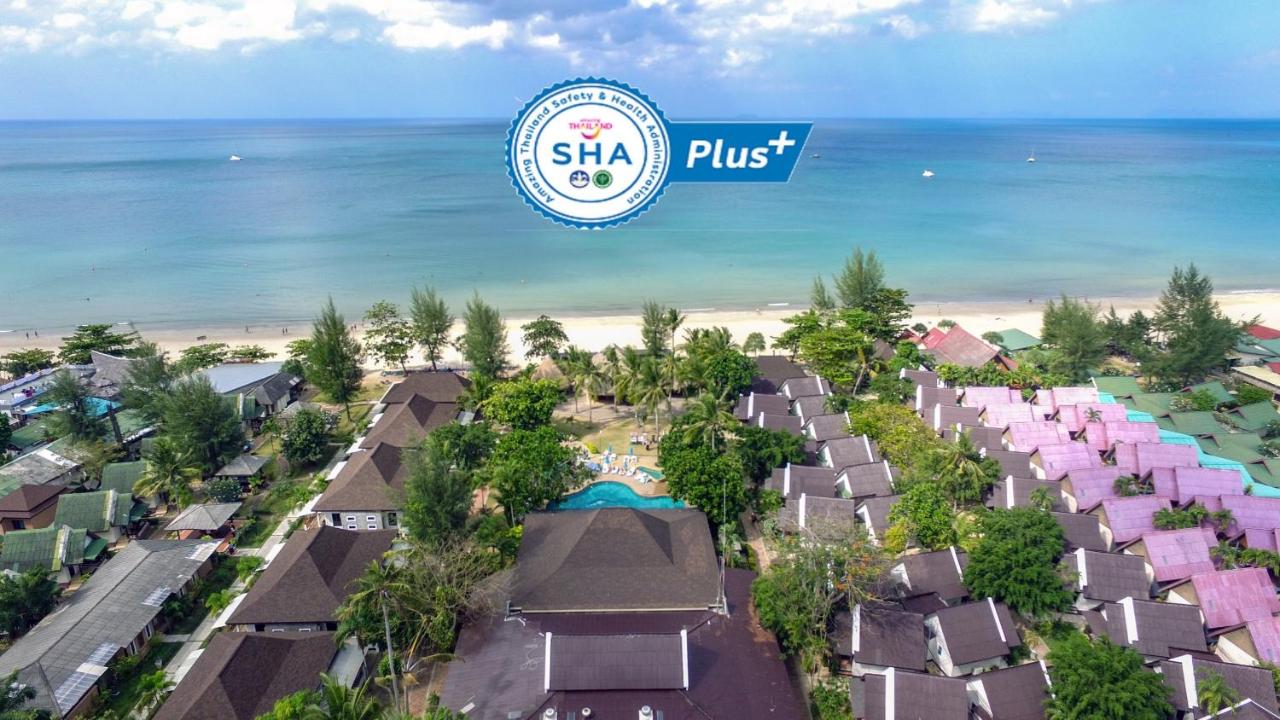 Southern Lanta Resort is located right on the middle of Klong Dao Beach, the striking three kilometre stretch of golden sandy beach and shallow clear water, an ideal place for tourists that would love to get rid of the hustle and bustle life. With hundred metres of private beach front and the vibrant natural surroundings, Southern Lanta Resort also offers selections of room ranging from over hundred bungalows and apartments located on the spacious ground.
22. Lanta Riviera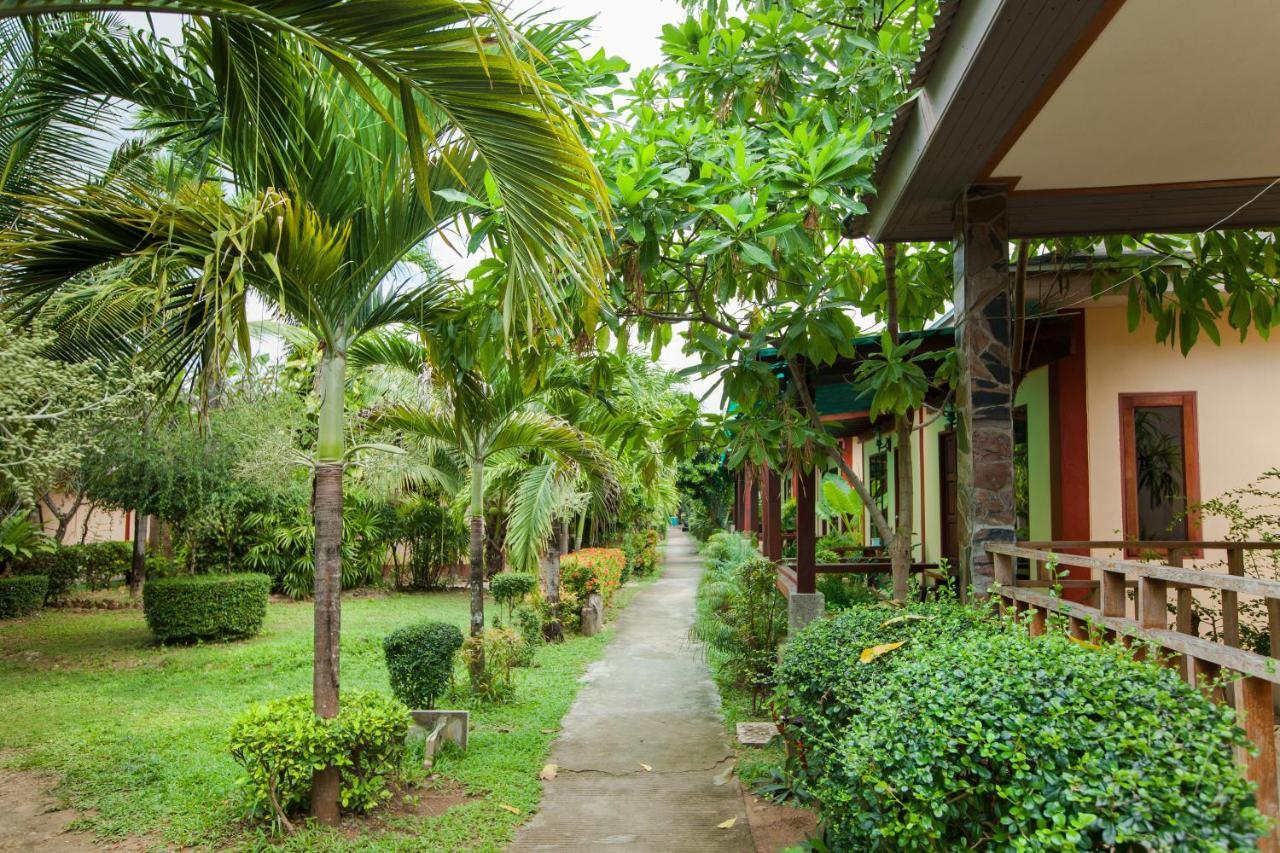 Lanta Riviera Resort is located on Klong Khong Beach in Koh Lanta. The resort features an outdoor pool, massage services, restaurant and bar. Free parking is provided. It is approximately 9 km from the city centre of Saladan and 15 km from Lanta Old Town.
23. Costa Lanta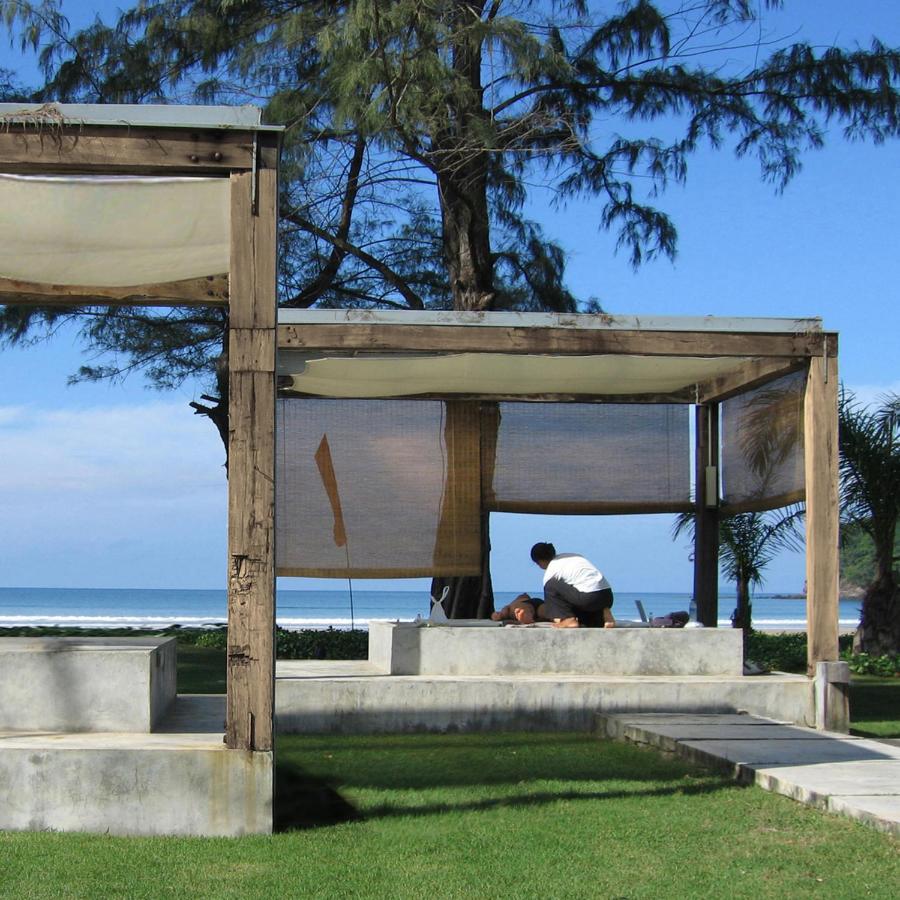 Located on Koh Lanta along Klong Dao Beach, Costa Lanta is a 25-minute drive from Lanta Town. It features an outdoor pool, a beachfront bar and rooms with private terraces. Rooms at the Costa Lanta come with a semi-open air bathroom with rain shower. A hair dryer and minibar are included in each room. 
24. Lanta Pearl Beach Resort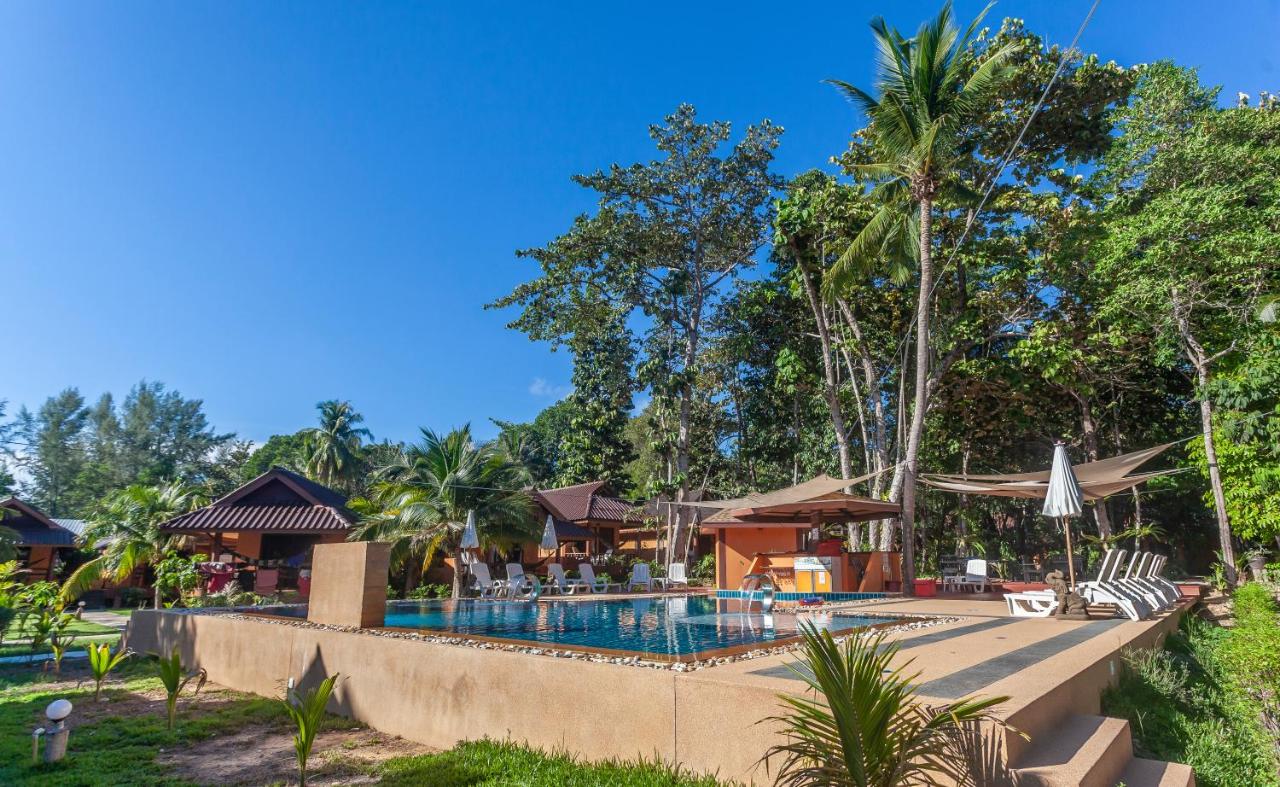 Lanta Pearl Beach Bungalow Resort is located in the middle of the beautiful Long Beach (Phra Ae Beach), just 70m from the beach and one of the oldest Resorts on the island. The facilities include the Pearl Restaurant & Bar, a Dive Shop, a Swimming Pool with a Pool Bar, Tour & Travel Agency, Free WiFi, Car/Motorbike/Bicycle Rental, Laundry Service, Safe Deposit Box and Transfer Service from anywhere in the area.
25. Kaw Kwang Beach Resort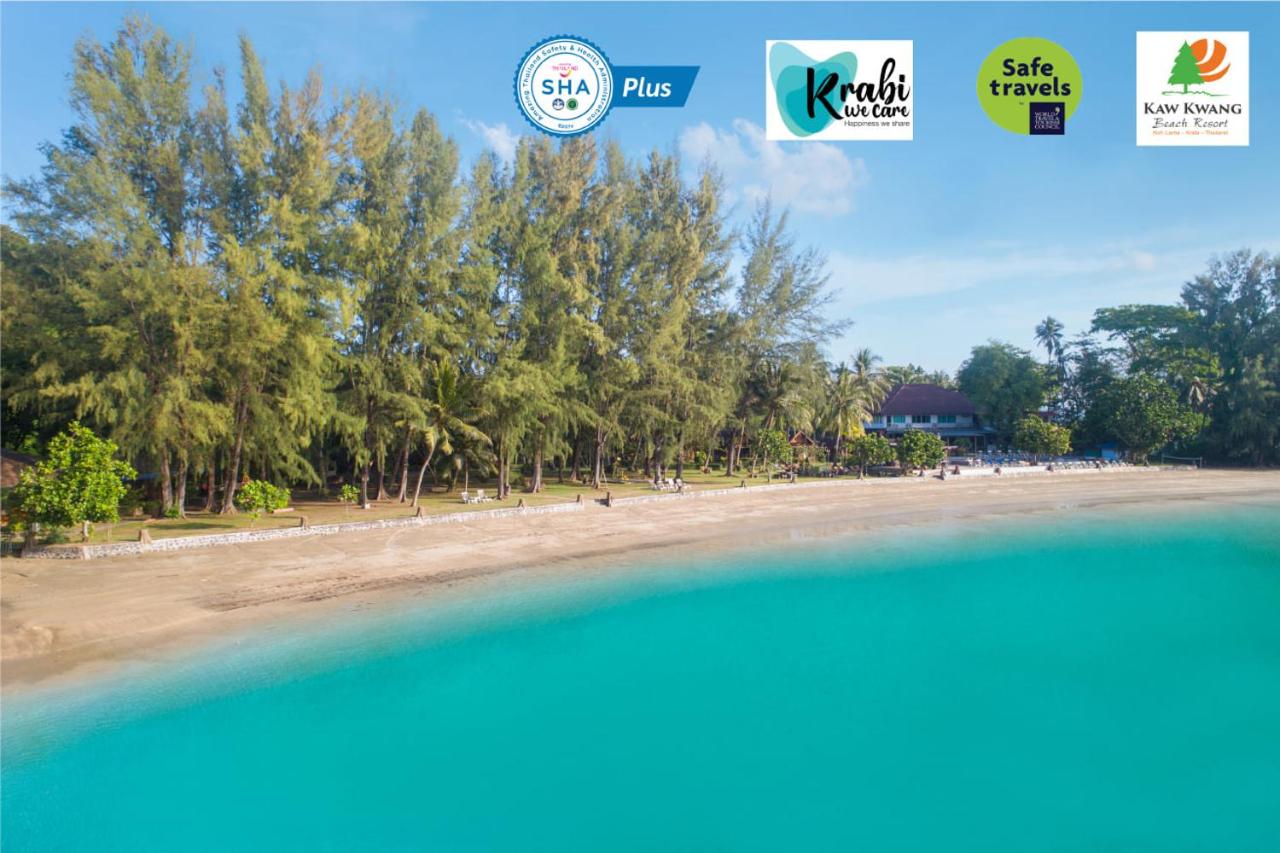 Kaw Kwang Beach Resort is located at the northern tip of Klong Dao beach, a 3 km. white sand beach that is the finest on Koh Lanta and is surrounded by green hills and the Andaman Sea. The resort features shady lawns and a large swimming pool with jacuzzi to enjoy and relax in and is the only resort on Lanta that has a coral reef right in front of the beach for snorkeling. Families will be happy to know that the sea is completely safe for children and is usually very calm at this sheltered end of the beach.
26. Lanta Pura Beach Resort
Lanta Pura Beach Resort is located on Saladan Beach. Offering sweeping views of the sea, the hotel features a swimming pool and rooms with a balcony. Free parking is provided. The elegant guest rooms at the resort have floor-to-ceiling windows and plenty of natural light. Each spacious room comes with hardwood furnishings, and is equipped with a satellite TV.
27. Ananda Lanta Resort
Located 3 km from Saladan town, Ananda Lanta Resort overlooks Klong Dao Beach. It features rooms with balconies and satellite TV, a pool, restaurant and free parking. Rooms at the Ananda Lanta Resort offer views of the ocean, pool or tropical gardens.
28. Lanta Chada Beach Resort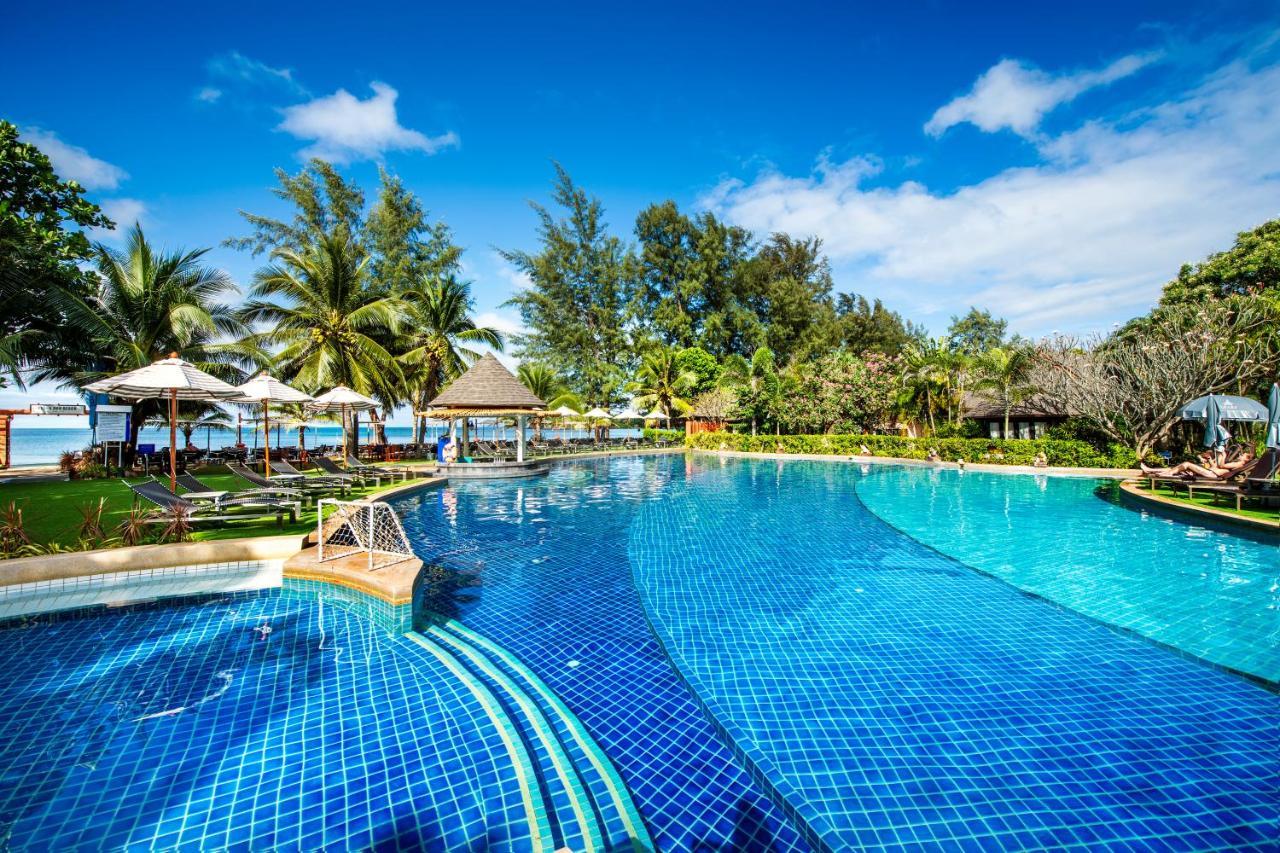 Leave the city behind and head to Lanta Island, where Cha-Da Beach Resort and Spa welcomes you with its warm hospitality and luxurious villas and suites. This resort in Ko-Lanta offering Thai hospitality and privileged services features Lanta's largest lagoon-type swimming pool and a spa with a wide variety of natural treatments and massages that will conquer honeymooners and couples on a romantic trip.
29. D.R. Lanta Bay Resort
D.R. Lanta Bay Resort is located along exclusive Klong Dao Beach in Ko Lanta. Just 1.5 km from Saladan District, the resort offers and 2 outdoor pools. Rooms at Lanta Bay D.R. Resort feature private balconies overlooking beautiful natural landscapes.
30. Lanta Villa Resort
Located just 1.1 km from Klong Nin Beach and 3.6 km from Ao Nui, Lanta Riviera Villa boasts relaxing massage and spa treatments on site. The property also operates water activities such as canoeing, snorkelling and hiking in the surroundings. A wide selection of dining outlets can also be found under the same distance.
31. Baankantiangsee Villa Resort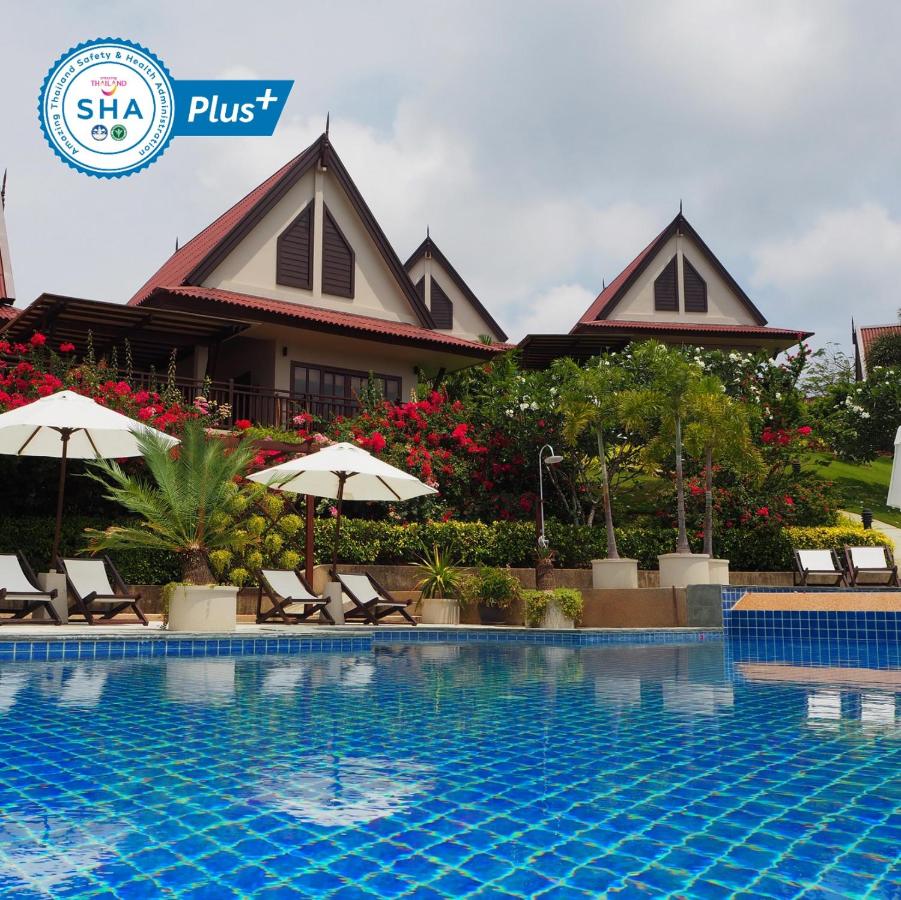 Baankantiangsee Villa Resort is located in Ko Lanta, just 500 m from Kan Tiang Beach. Boasting panoramic sea views, it offers private villas and an infinity pool. Baankantiangsee Villa Resort is a 25-minute drive from Saladan Pier. A free shuttle service from the pier is provided by the resort.
32. Arthaya Villas
Arthaya Villas features a restaurant, outdoor swimming pool, a bar and shared lounge in Ko Lanta. Each accommodation at the 3-star hotel has garden views, and guests can enjoy access to a garden and to a terrace. The accommodation offers a hot tub, free WiFi and room service.
33. Lanta Casa Blanca
Lanta Casa Blanca is built into Lanta's very unique Long Beach. The elegance Blue and White theme will sure to immerse you into the natural beauty of Koh Lanta. 
34. Alanta Villa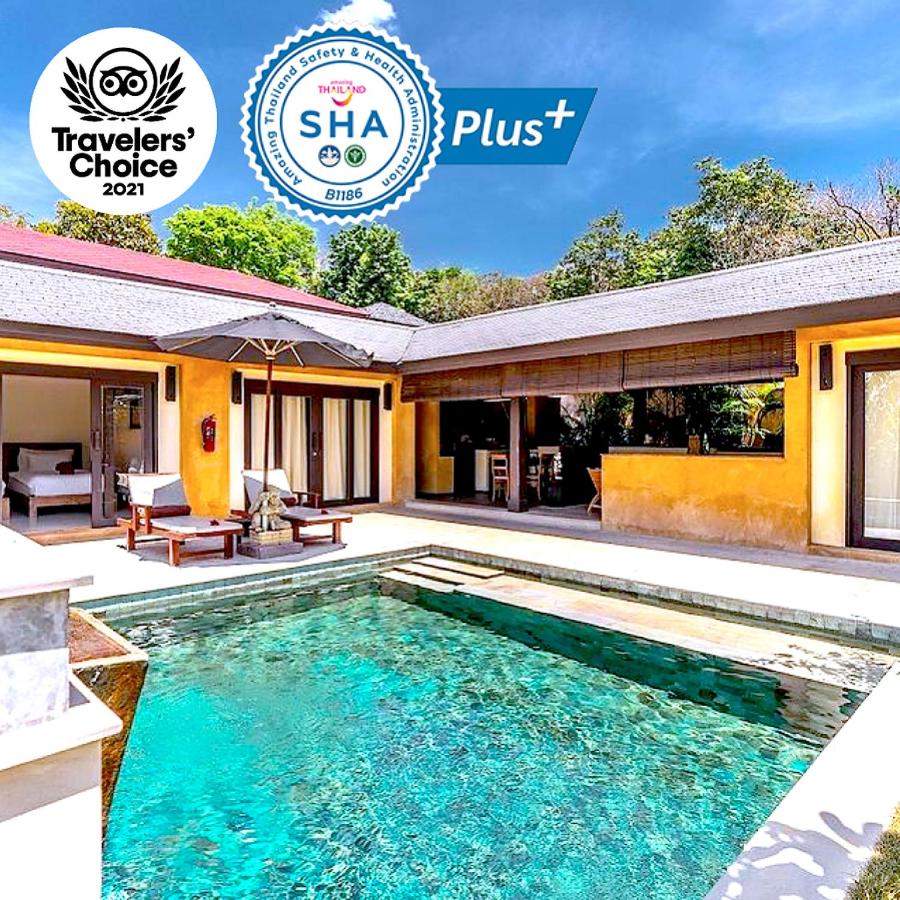 Alanta Villa is located on Ko Lanta, unspoiled island of Andaman sea, Alanta Villa offers 2 and 3 bedrooms villas with private pool, fully equipped kitchen, living room and small garden. Every villa is surrounded by lush green and a wall, so privacy is guaranteed. Ideal for couples, families and everybody who likes to enjoy a relaxed, private holiday. also, we offer a complete service by catering to all your wishes.
35. Rawi Warin Resort and Spa
Rawi Warin Resort and Spa is a 5-Star luxury resort on Ko Lanta Island in Southern Thailand's Krabi province. Set on 32 rai of land on a beautiful stretch of Klongtoab beach and a hillside covered in lush rainforest, accommodation included 185 standard rooms, private villas and suites. Contemporary southern Thai-style designs create serene interior with a secluded ambiance. Full facilities are provided for your convenience.
36. Khum Laanta Resort
The ambiance of Khum Laanta Resort is reflected in every guestroom. Television LCD/plasma screen, clothes rack, mirror, towels, closet are just some of the facilities that can be found throughout the property. Besides, the hotel's host of recreational offerings ensures you have plenty to do during your stay. Khum Laanta Resort is an ideal place of stay for travelers seeking charm, comfort and convenience in Koh Lanta.
37. AVANI+ Koh Lanta Krabi Resort
Avani+ Koh Lanta Krabi Resort gives you equal parts of the serene forest and splendid tropical seas. Located in the north of blissful Koh Lanta, you're in a prime position to explore the island, or just lap up the sunshine right where you are.
38. Layana Resort & Spa
Surrounded by tropical greenery, Layana Resort & Spa is located in Koh Lanta and overlooks the beautiful sea. It offers an outdoor infinity pool and rooms with free WiFi. Guests can directly access Long Beach from the resort. Located within Mu Koh Lanta National Park, Layana Resort is located on a white, sandy beach. 
39. Moonlight Exotic Bay Resort
Moonlight Exotic Bay Resort Koh Lanta is 4-star accommodation with a terrace. This cottage has a swimming pool as well as a sun deck, an outdoor swimming pool and a Jacuzzi. This family venue is set in the middle of Koh Lanta.
40. Vacation Village Phra Nang Lanta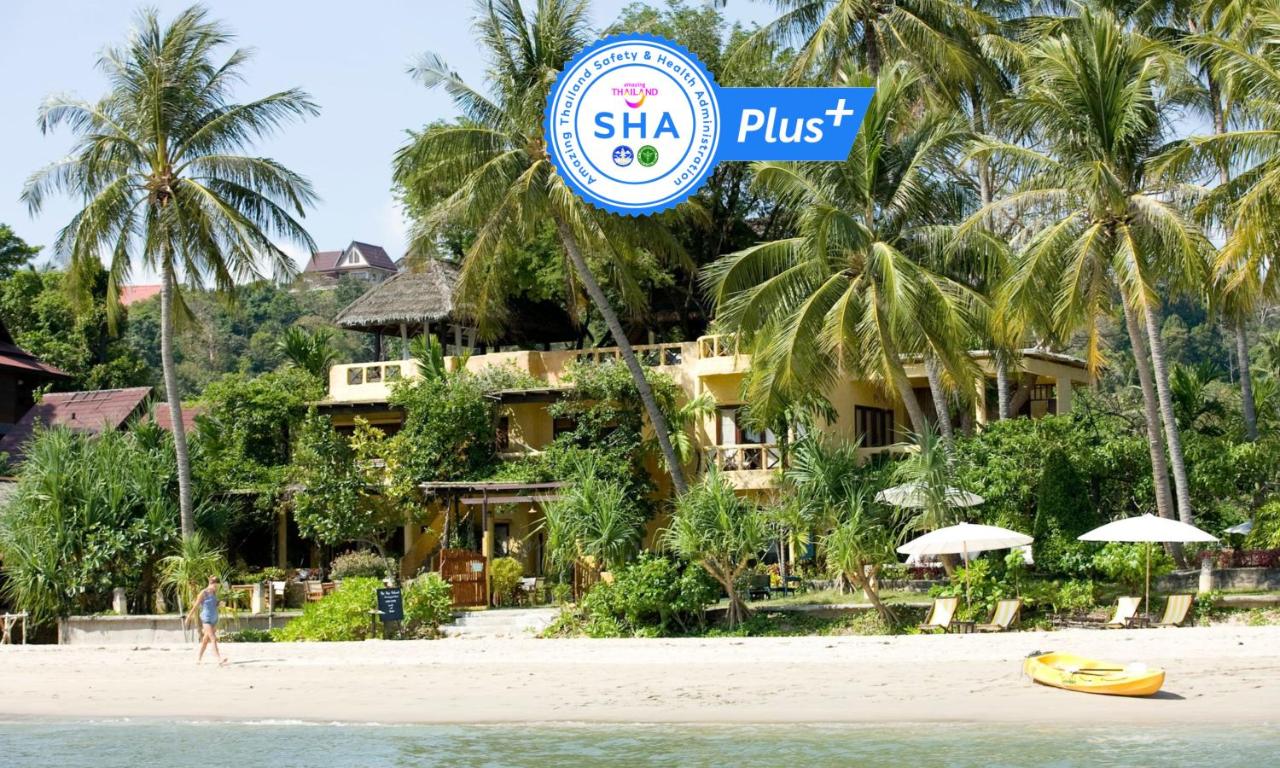 Vacation Village Phra Nang Lanta is a small boutique resort located on a peaceful and romantic beach of Ba Kan Tieng Bay in Lanta Yai Island, Krabi. The resort offers the comfort of a luxury hotel and the homely atmosphere of a holiday villa.
41. The Houben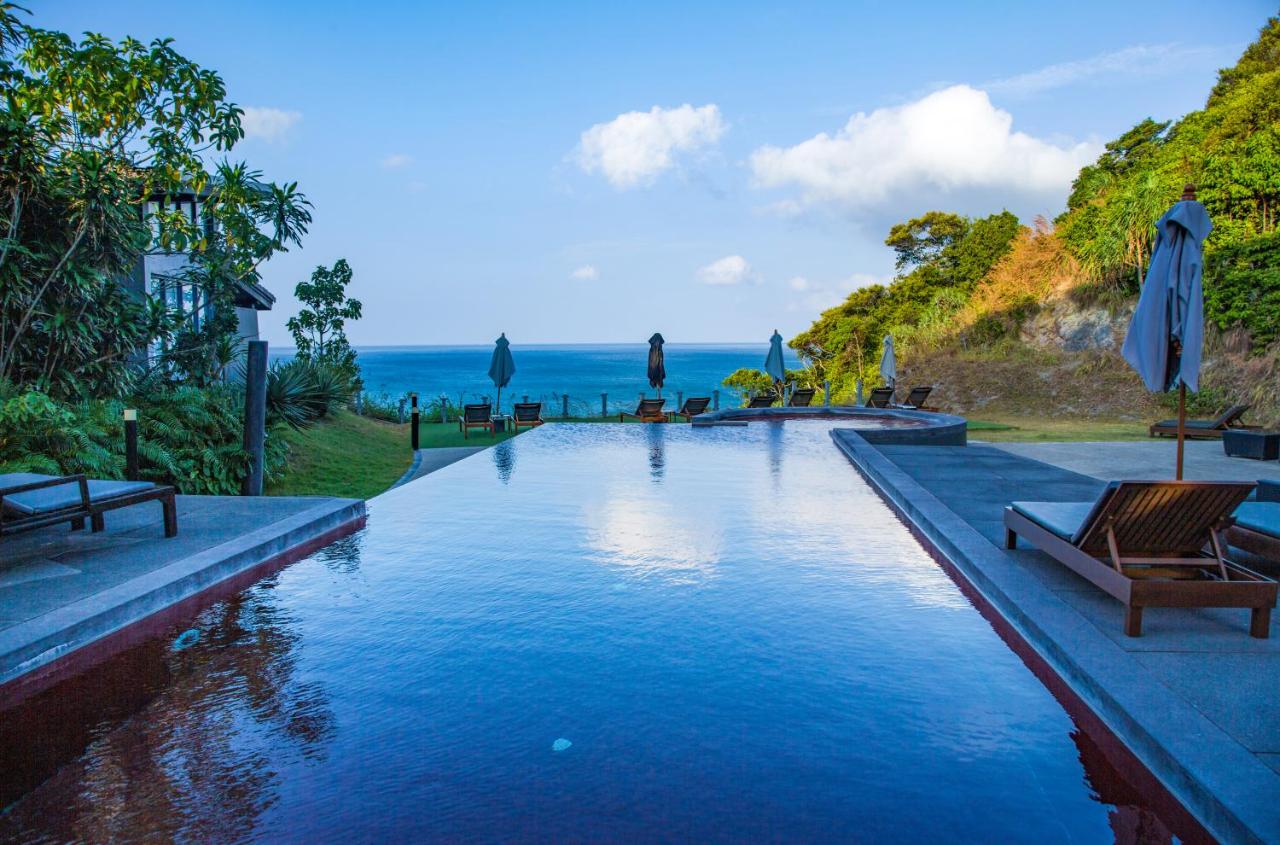 Nestled on the hilltop of Kantiang Bay in Ko Lanta, The Houben offers villa-style accommodation with stunning views of the Andaman Sea. It features a spa and an infinity pool. The spacious, modern rooms at The Houben come a private balcony.
42. Royal Lanta Resort & Spa
Royal Lanta Resort & Spa is situated on Koh Lanta Noi's most popular, yet still peaceful beach, of Klong Dao. The resort is offering various types of beautifully decorated bungalows to suit all needs, including very spacious family bungalows. There are two outdoor swimming pools, both offering stunning views of the beach and mountains.
43. Twin Bay Resort
Situated on the beautiful island of Koh Lanta Yai is Twin Bay Resort. Just steps away from the white sands of Kow Kwang Beach, Twin Bay Resort provides affordable accommodation. Surrounded by landscaped tropical gardens, rooms and bungalows are a mix of traditional Thai and contemporary architecture. They are decorated with darkwood furnishings, and offer air conditioning and en-suite bathroom. They all have sea or garden views.
44. Andaman Lanta Resort
Andaman Lanta Resort located on Koh Lanta. Andaman Lanta Resort is set in a beautiful garden, among of tall coconut palms and can be found on the southern side of Klong Dao Beach where the most popular beach in Lanta Island. Only a short drive you are immersed in the shopping, diving center, restaurant, and entertainment.
45. Coco Cape Lanta Resort
Coco Cape Lanta Resort, located in Kaw Kwang Beach, Koh Lanta, is a popular choice for travelers. For the comfort and convenience of guests, the hotel offers free Wi-Fi in all rooms, daily housekeeping, taxi service, ticket service, gift/souvenir shop. All guest accommodations feature thoughtful amenities to ensure an unparalleled sense of comfort. The hotel offers many unique recreational opportunities such as yoga room, outdoor pool, diving, fishing, vegetable garden, massage. Coco Cape Lanta Resort is your one-stop destination for quality hotel accommodations in Koh Lanta.
46. The Narima Bungalow Resort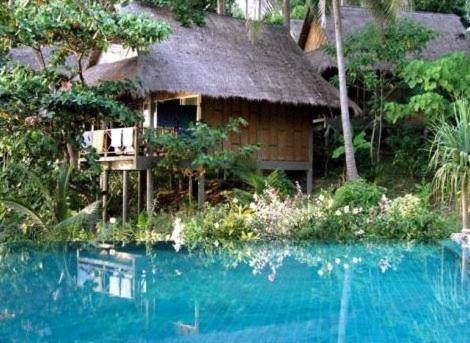 Narima – the eco-chic bungalow resort, set among the coconut palms and rain forest trees of its own private bay.
47. Long Beach Chalet Resort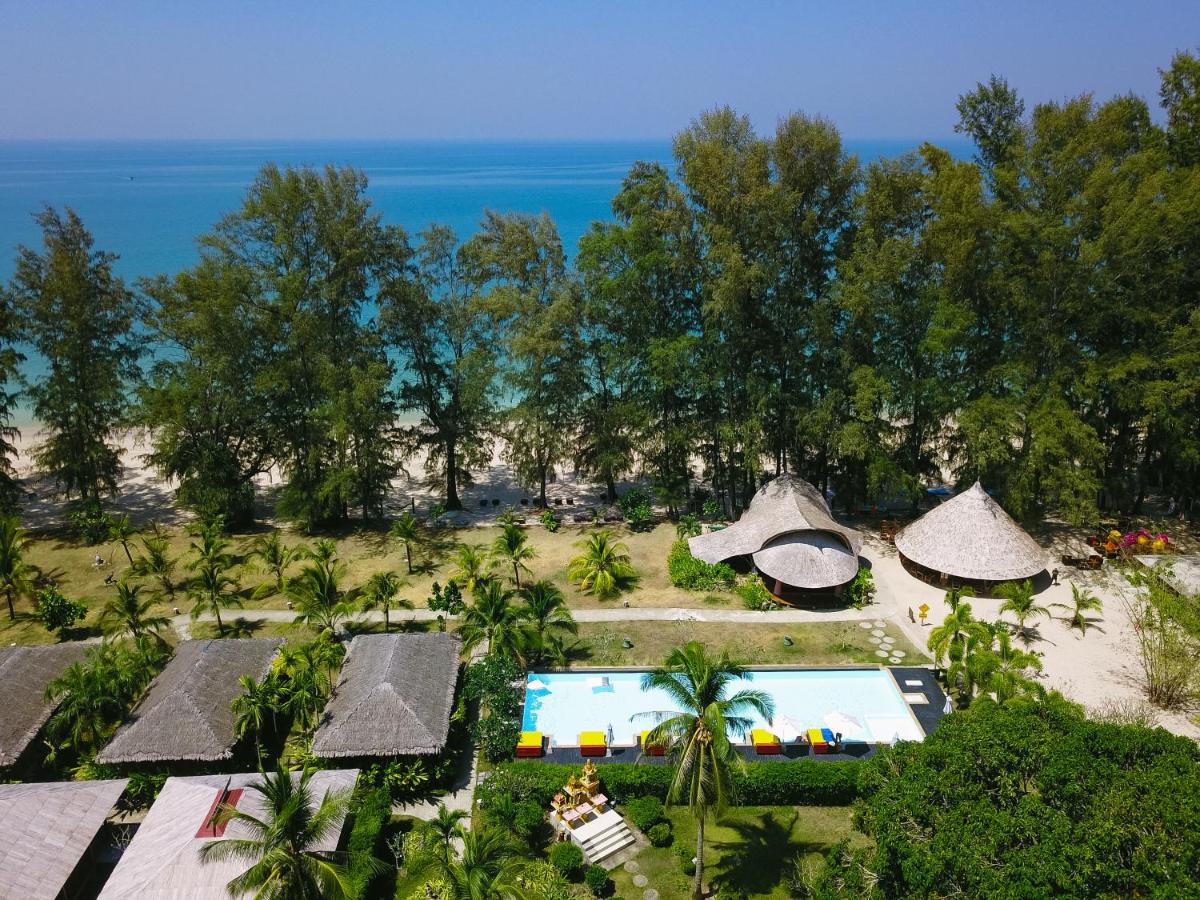 Offering Thai-style bungalow and chalets set on stilts, Long Beach Chalet features accommodations where guests have options to stay either along the beach in the property's beach zone or in the property's garden zone. Enjoy restful stays in spacious chalets that feature views of greenery and comfortable open-air seating on the ground floor.
48. Holiday Villa
Holiday Villa Hotel is a resort located on a private stretch of land close to Klong Dao Beach on Koh Lanta Yai in Krabi. The hotel is hidden within the sprawling wonder of the surrounding landscape, where a real sense of relaxation and tranquility can be found to create peace of the mind amongst all guests. Resort facilities include a freshwater swimming pool with a Jacuzzi and water slide, separate child pool, seahorse poolside restaurant, table tennis, and game facilities.
49. Lanta Intanin Resort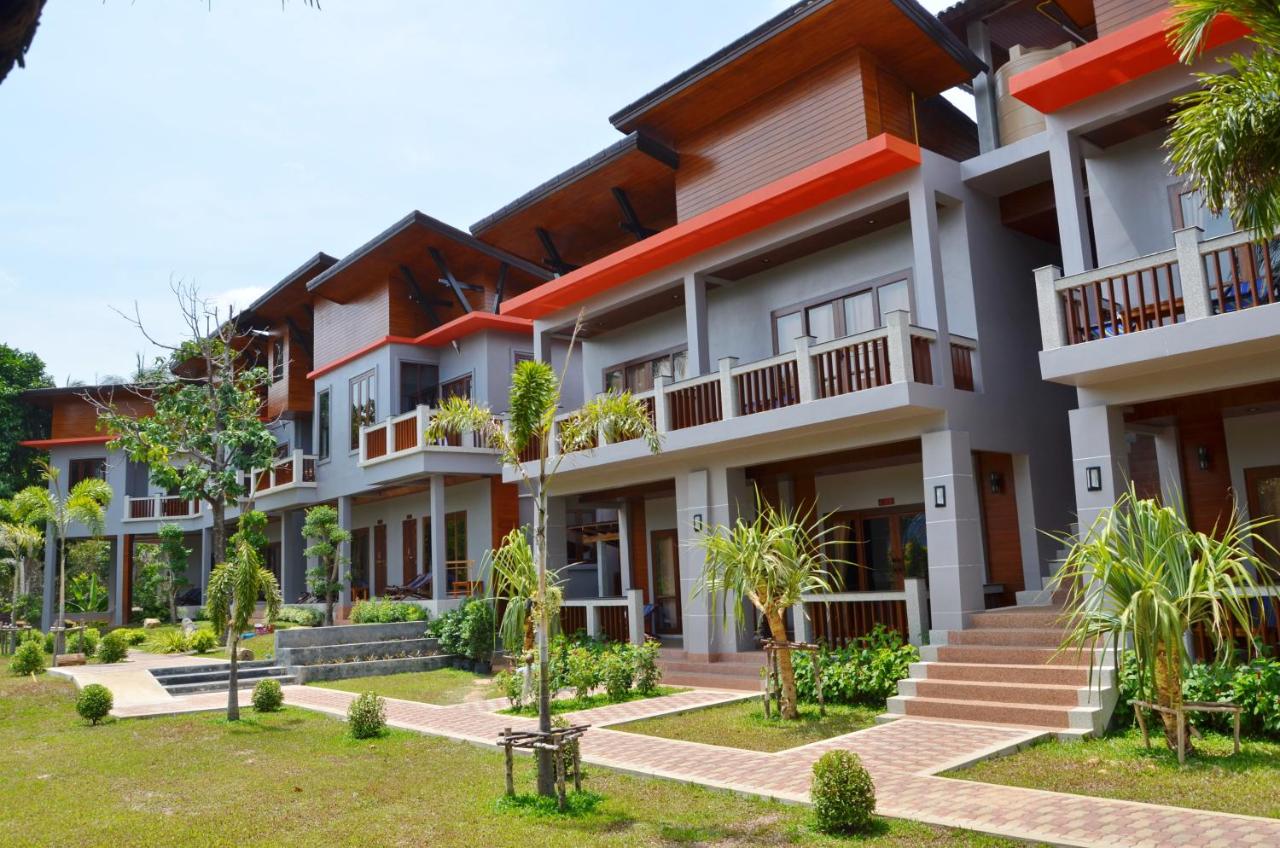 Surrounded by well-landscaped greenery, Lanta Intanin Resort is located 1.3 km from Ao Nui and 3.4 km from Klong Nin Beach. Lanta Intanin offers modern rooms with air-conditioning and a balcony. The resort features a tour desk and shuttle service.
50. Sea Sand Sun Resort
Offering direct access to Klong Khong Beach, Sea Sand Sun Resort is a 10-minute drive from Saladan Pier. It features an outdoor swimming pool and air-conditioned villas with a private balcony. Elegant villas come with modern Thai interiors and large windows that provide plenty of natural light.
51. Coco Lanta Resort
Coco Lanta Resort is located on the middle of the Klong Khong far from Saladan center about 9 km. The resort offers new modern style rooms with A/C next to the beach, outdoor swimming pool, massage, restaurant, beach bar, tour desk and near by convenient store and ATM.
52. Baan Puteri Lanta
Just a few minutes' walk from Kantiang Beach and a 5-minute ride from Ao Nui Beach, Puteri Lanta offers comfortable rooms with air conditioning, a TV and a private balcony.
53. The Lazy Lodge
Set in Ko Lanta, The Lazy Lodge offers beachfront accommodation a few steps from Klong Khong Beach and offers various facilities, such as a restaurant, a bar and a garden. 
54. Lanta Sea House
Lanta Sea House is ideally situated in Klong Dao Beach, one of the island's most popular locales. Lanta Sea House is a smart choice for travelers to Koh Lanta, offering a relaxed and hassle-free stay every time.
55. Phuchawee Lanta Resort
Set on a cliff overlooking Ban Kan Tieng Bay, Phuchawee Lanta is located in Ko Lanta. The property offers bungalow-style accommodation with sea views from the balcony.
56. Laguna Beach Club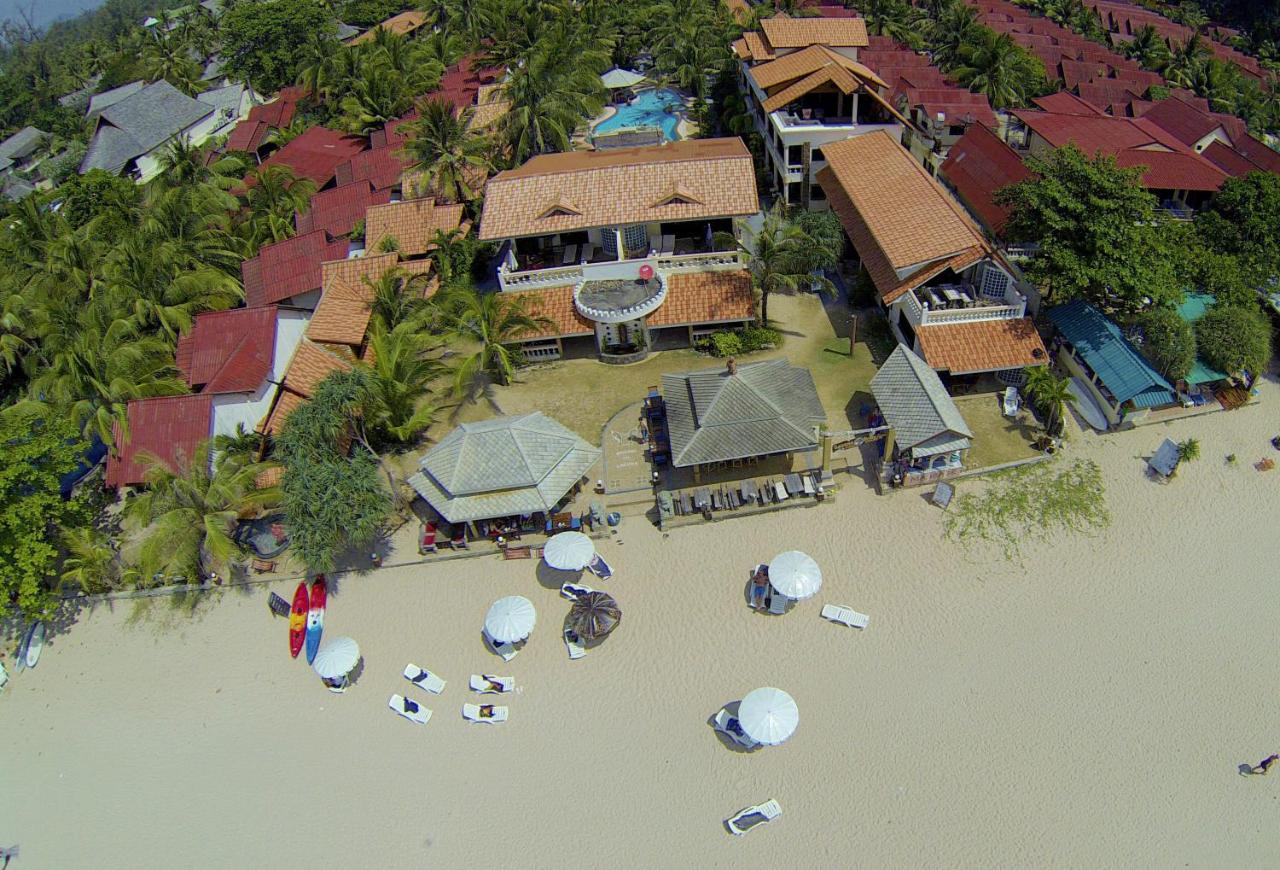 Located on the white sandy Khlong Dao Beach of Ko Lanta, Laguna Beach Club Resort boasts an outdoor pool, relaxing massage service, bicycle rental, and water sport facilities. Guests can enjoy a drink at the bar as well as stay connected to free WiFi.
57. Lanta Nice Beach Resort
Lanta Nice Beach Resort offers accommodation along Klong Nin Beach in Ko Lanta. The hotel offers free Wi-Fi, restaurant and massage services.
58. Lanta Island Resort
Lanta Island Resort was renovated in 2010, ensuring your stay in Koh Lanta is guaranteed. will be full of joy whether for business or for travel The excitement of the city center is only 70 km away. For those who love adventure, Klong Dao Beach, Kaw Kwang Beach, The Tiger Collections are just some of the attractions available to visitors.
59. Chom View Resort
Located in Phra Ae Beach district within easy reach of Long Beach, Chom View Resort features comfortable accommodation, entertainment activities and a bar.
60. Lanta Sunny House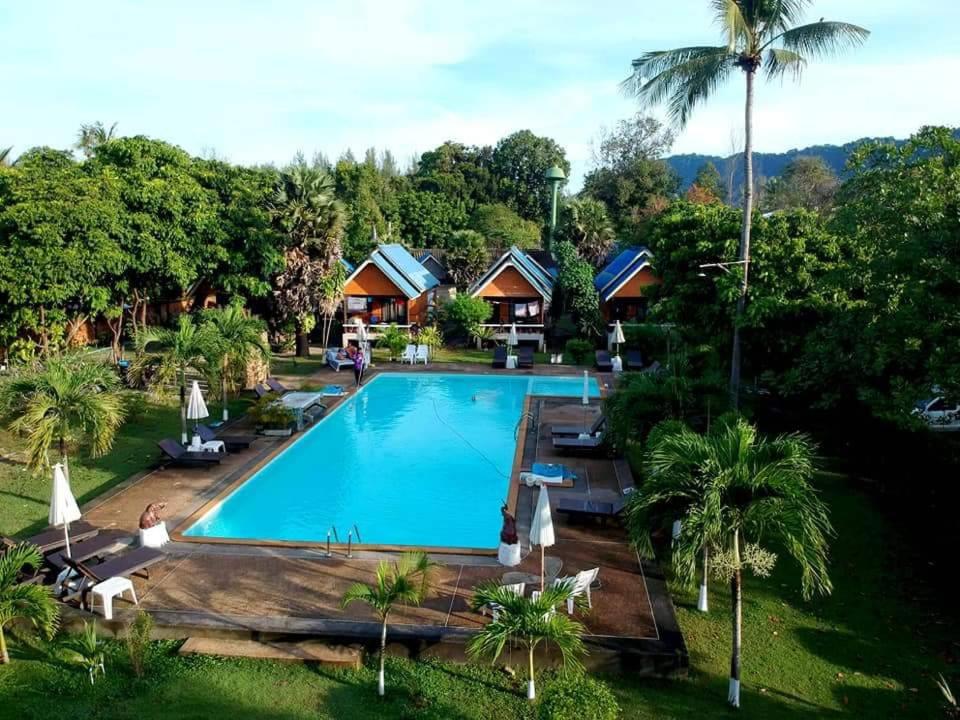 A 2-minute walk from Long Beach, Lanta Sunny House offers tropical rooms with either fan or air conditioning. The large outdoor pool is great for lounging on sunny afternoons. Simply furnished, all rooms come with a private balcony with views of the gardens or beach.
61. Phutara Lanta Resort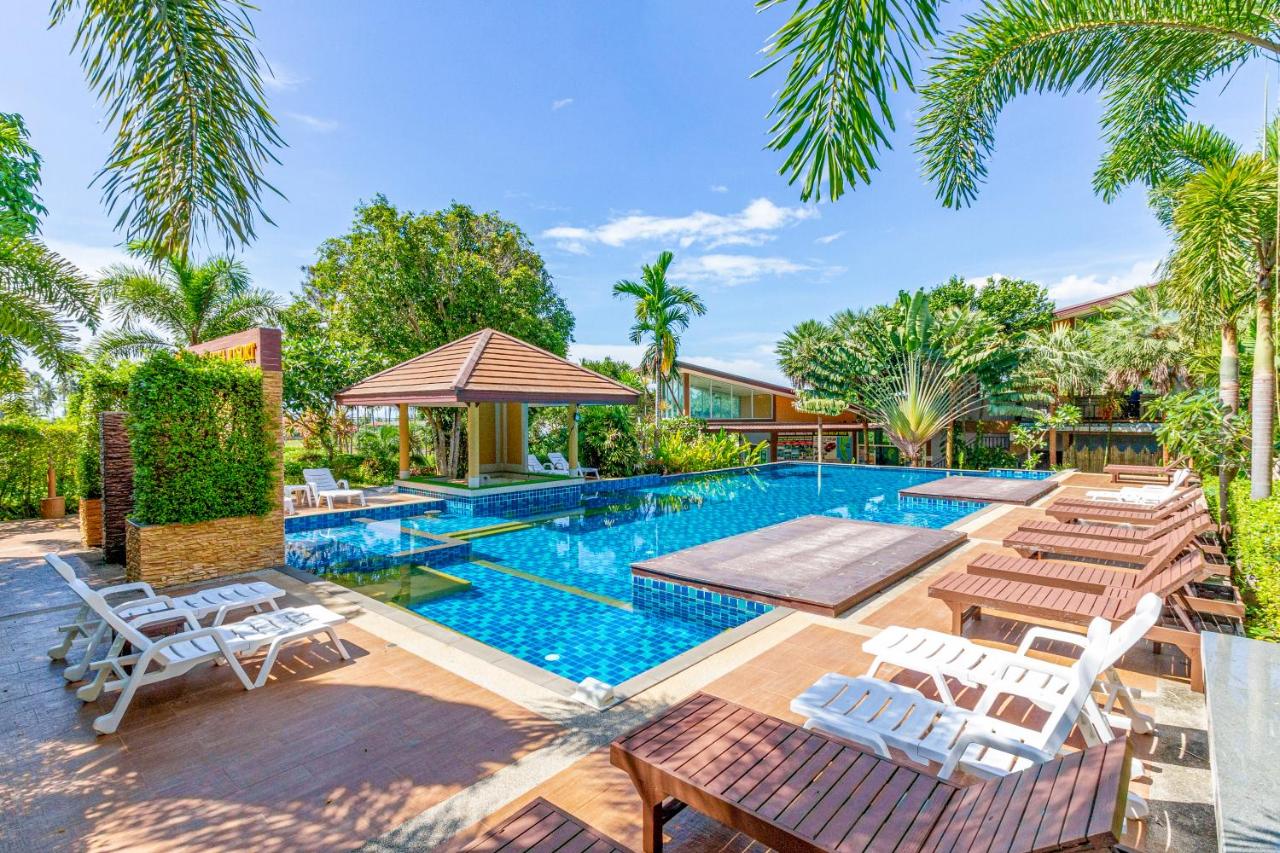 Only 150 m from Khlong Khong beach, Phutara Lanta Resort is nestled in tropical gardens with a state-of-the-art swimming pool, outdoor spa bath, swim up bar, restaurant and free WiFi throughout. Featuring garden and pool view, all rooms at Phutara Lanta Resort have a luxury design with high ceilings and modern décor.
62. Hey Beach Hostel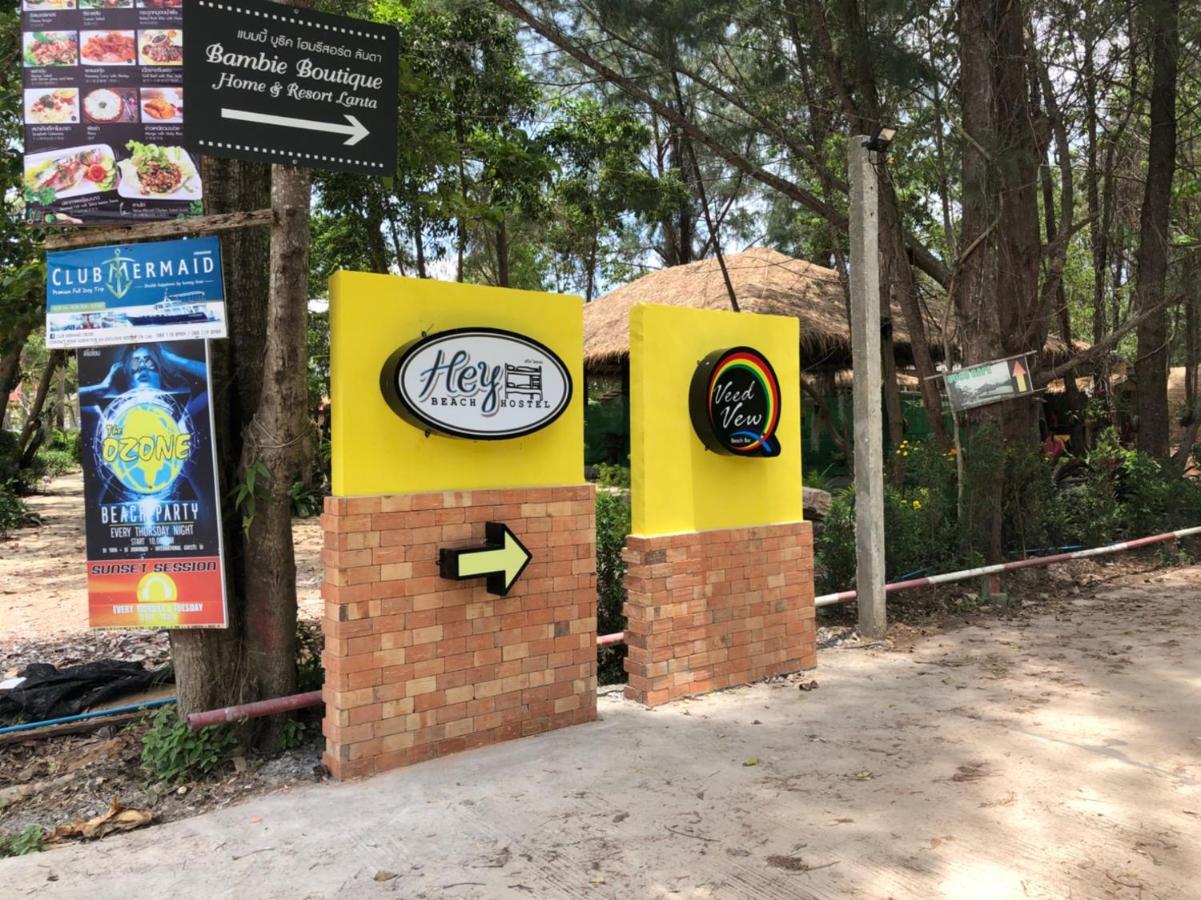 Situated just a short stroll away from the beach, Hey Beach Hostel offers dormitory rooms with free WiFi on the serene Ko Lanta. There is a shared lounge at Hey Beach where guests can enjoy free bananas and bread every morning for breakfast. Coffee and drinking water are also provided at all times.
63. Isara Lanta
Isara Lanta is located on the south end of Klong Khong and only a short 12 min ride from the island's main village Baan Saladan and 20 minutes from Lanta Old Town. Thai smile & hospitality at out beachfront resort with the most stunning sunset views of Koh Lanta is waiting for you.
64. Lanta Halabala Resort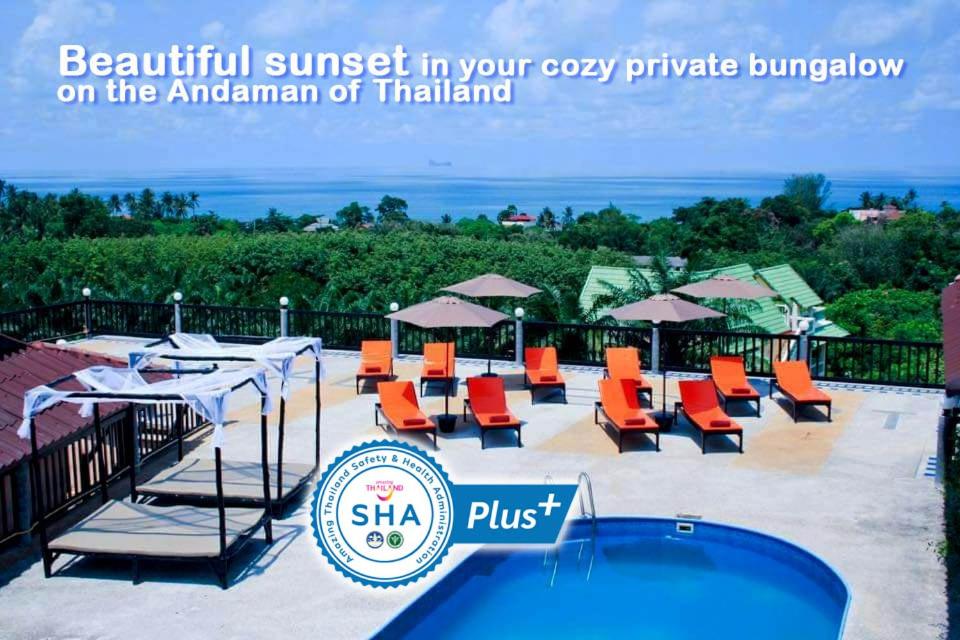 Lanta Halabala Resort is located in the pleasant Klong Nin Beach area. In a prime location in the heart of Koh Lanta's foodie, beach getaway, and romance.
65. Lanta L.D. Beach Bungalows
Lanta LD Beach Bungalows are designed for leisure travellers and ideally located in Phra Ae Beach. A haven of rest and relaxation, the hotel will offer total renewal close to island's main attractions.
66. The Noble House Resort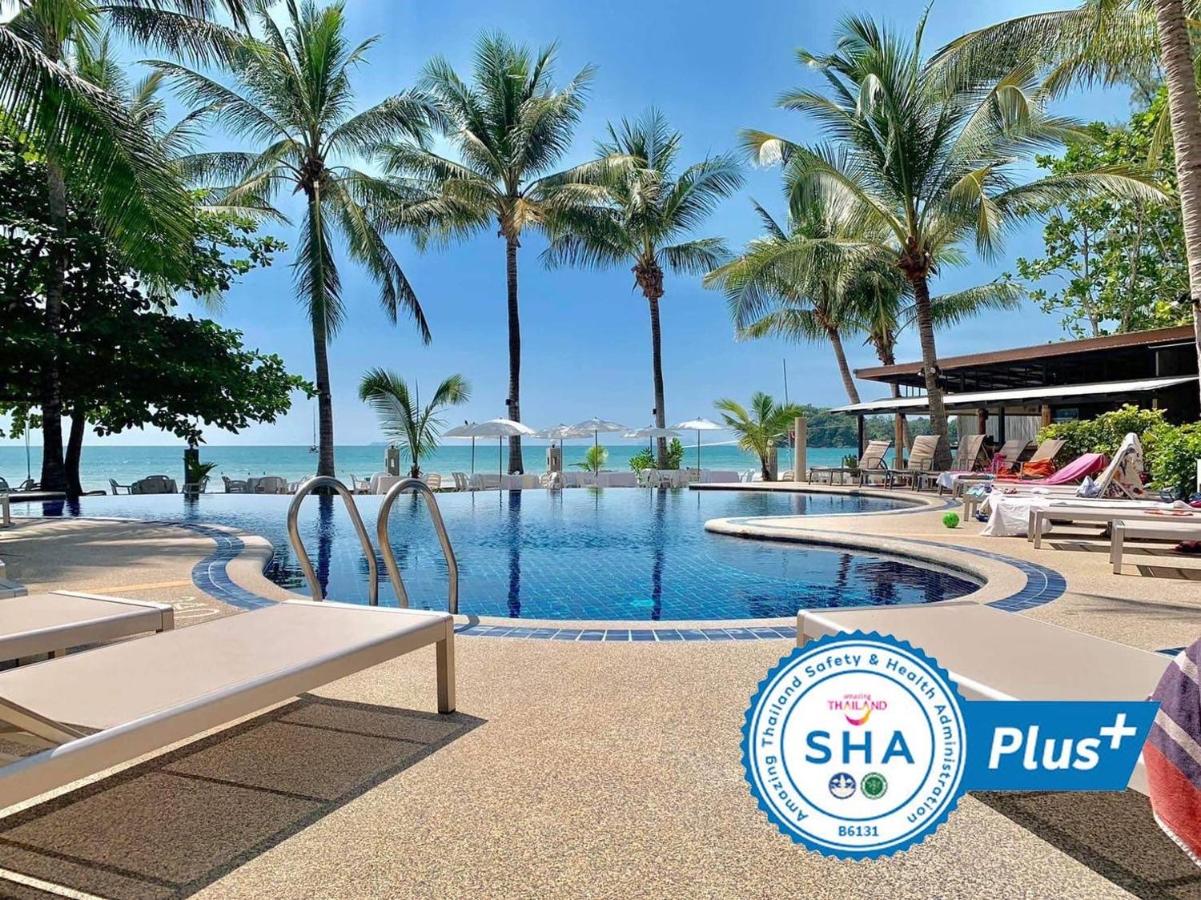 Situated along the Klong Dao beachfront, Noble House Beach Resort is SHA Extra Plus hotel boasting a spacious swimming pool with a children's section. All types of accommodation provide air conditioning, satellite TV and a refrigerator. Seating is offered out on the balcony or patio and they come with a sea or garden view.
67. Best House
Best House is the first family own guesthouse on Long beach, Koh Lanta. They offer clean, cozy and family style hospitality for more than 10 years. The guesthouse is on an ideal location for relax beach holiday within 40 meters walks you can enjoy long stretch of the long sandy beach of Long Beach.
68. Lanta at Home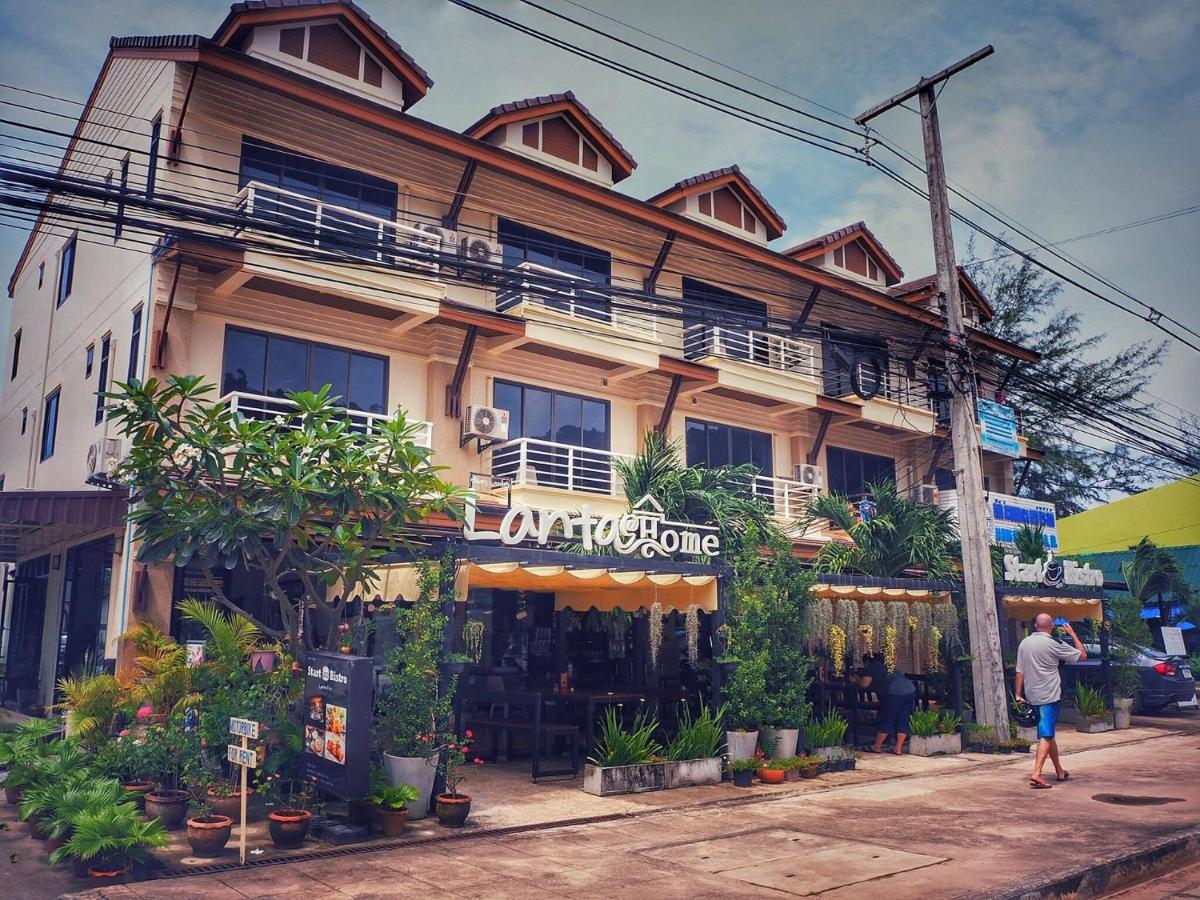 A 5-minute walk from Klong Dao Beach, Lanta@home offers comfortable rooms and free WiFi in public areas and private rooms. It is 3.1 km from Saladan Pier and a short ride from shops and restaurants. The rooms provide air conditioning, a flat-screen satellite TV and a safety deposit box.
69. Tamarind Twin Resort
Set in Ko Lanta, 300 m from Long Beach, Tamarind Twin Resort offers accommodation with an outdoor swimming pool, a shared lounge and a garden. Boasting family rooms, this property also provides guests with a sun terrace. The rooms are equipped with a balcony with garden views and free WiFi.
70. Lanta Andaleaf Bungalow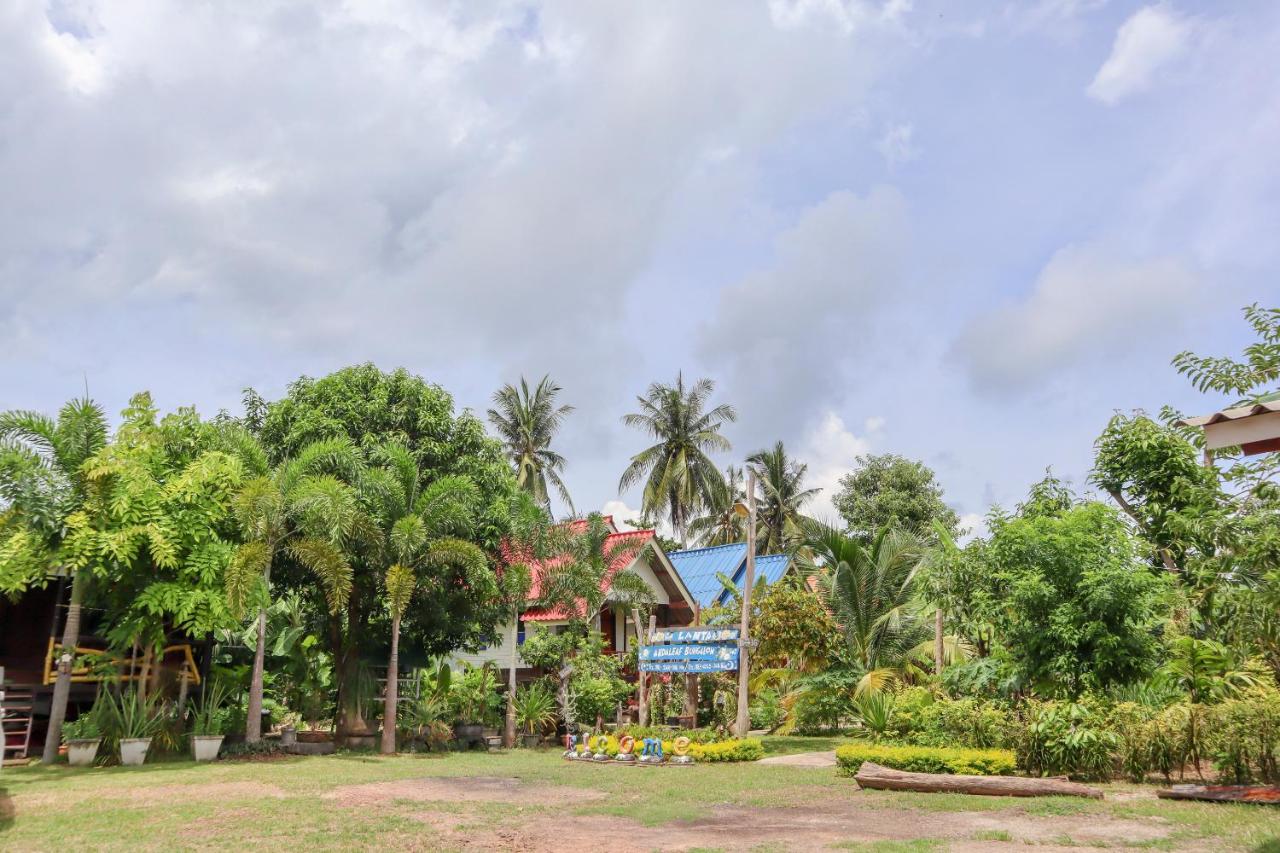 Set in Ko Lanta and with Klong Khong Beach reachable within 200 metres, Lanta Andaleaf Bungalow offers a shared lounge, free WiFi throughout the property and a garden.
71. Papillon Bungalows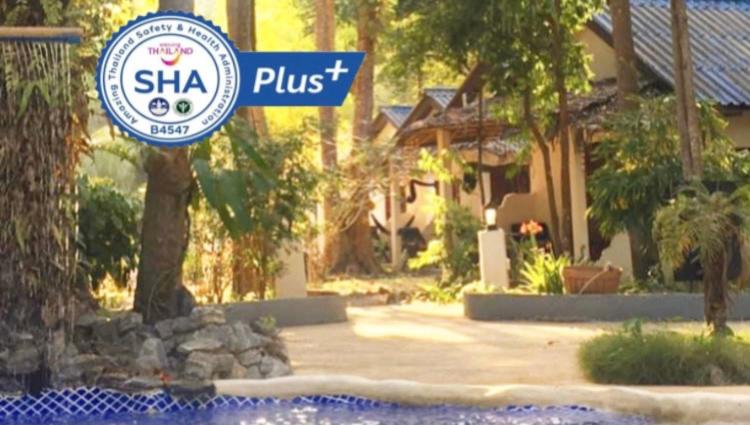 Papillon Bungalows and Restaurant is a great place to unwind and enjoy life. They offer a friendly resort with AMAZING food.
72. Rattana Resort
Featuring a restaurant, shared lounge, garden and free WiFi, Rattana Resort is located in Ko Lanta, 3 km from Saladan Pier and 3 km from Saladan School. This 2-star hotel offers a tour desk. Guests can enjoy garden views.
73. Lanta Sweet Mansion
Lanta Sweet Mansion is home to 20 bedrooms. All are tastefully furnished and provide such comforts as internet access, air conditioning, television, refrigerator.
74. Lanta Memory Resort
Located in Ko Lanta, Lanta Memory Resort offers comfortable rooms and a patio with garden views. It is 2 km from Klong Nin Beach and a 5-minute walk from Klong Khong Beach.
75. Lanta Arrow House
Situated in Ko Lanta, within a few steps of Long Beach and 1.2 km of Klong Dao Beach, Lanta Arrow House features accommodation with a garden and free WiFi throughout the property as well as free private parking for guests who drive. Boasting family rooms, this property also provides guests with a terrace.
76. Lanta Arena Bungalow
Lanta Arena Bungalow offers quality accommodation to taste the food, romance, beach vacation of Koh Lanta.
77. Lanta Summer House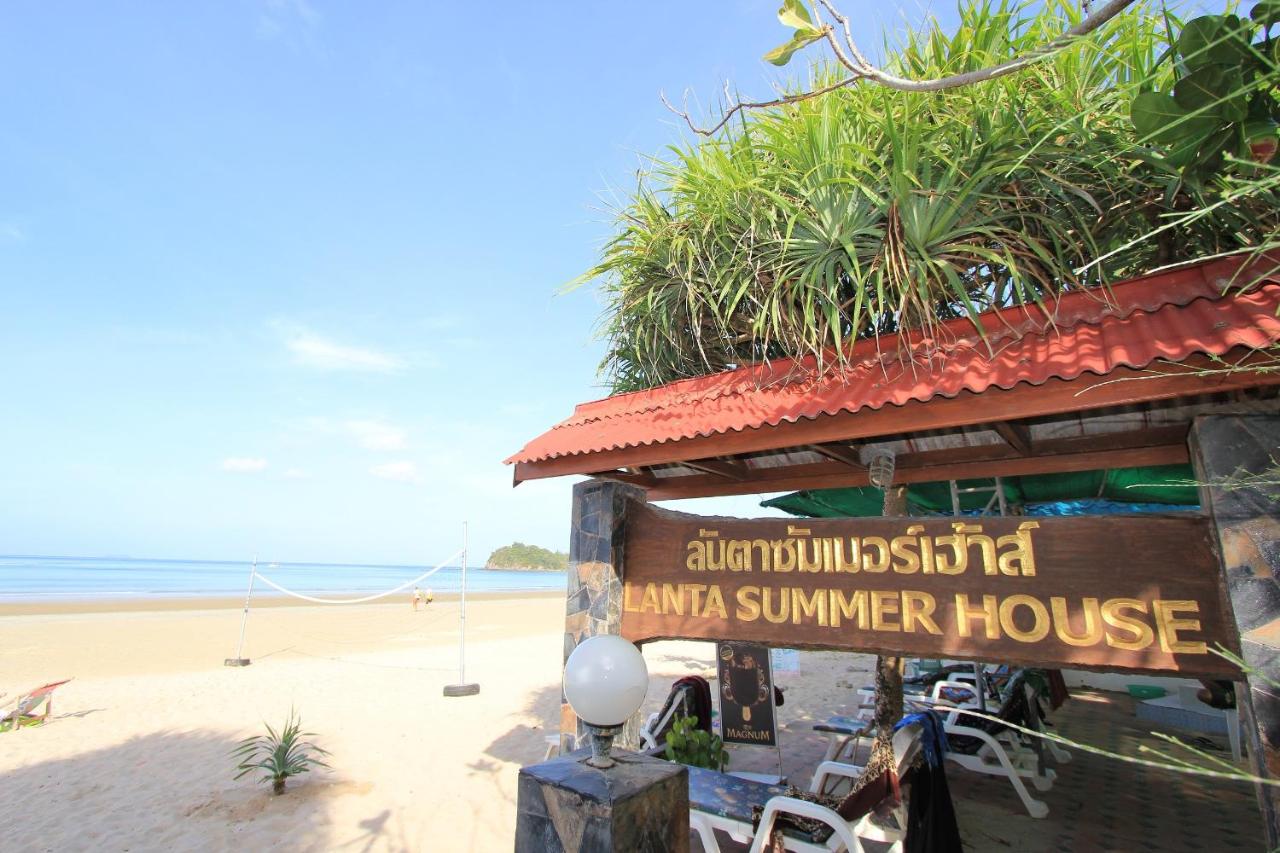 Lanta Summer House is conveniently located in Ko Lanta, close proximity to Kaw Kwang Beach.
78. Pra-Ae Lanta Apartment
Phra Ae Lanta Apartment is a 3-star hotel in Ko Lanta with free parking This hotel features laundry facilities, tour/ticket assistance. WiFi in public areas is free. All 15 rooms offer free WiFi, fridges and flat-screen TVs with satellite channels. Other facilities Other amenities available to guests include free bottled water, showers and desks.
79. Toongyoong Long Beach Resort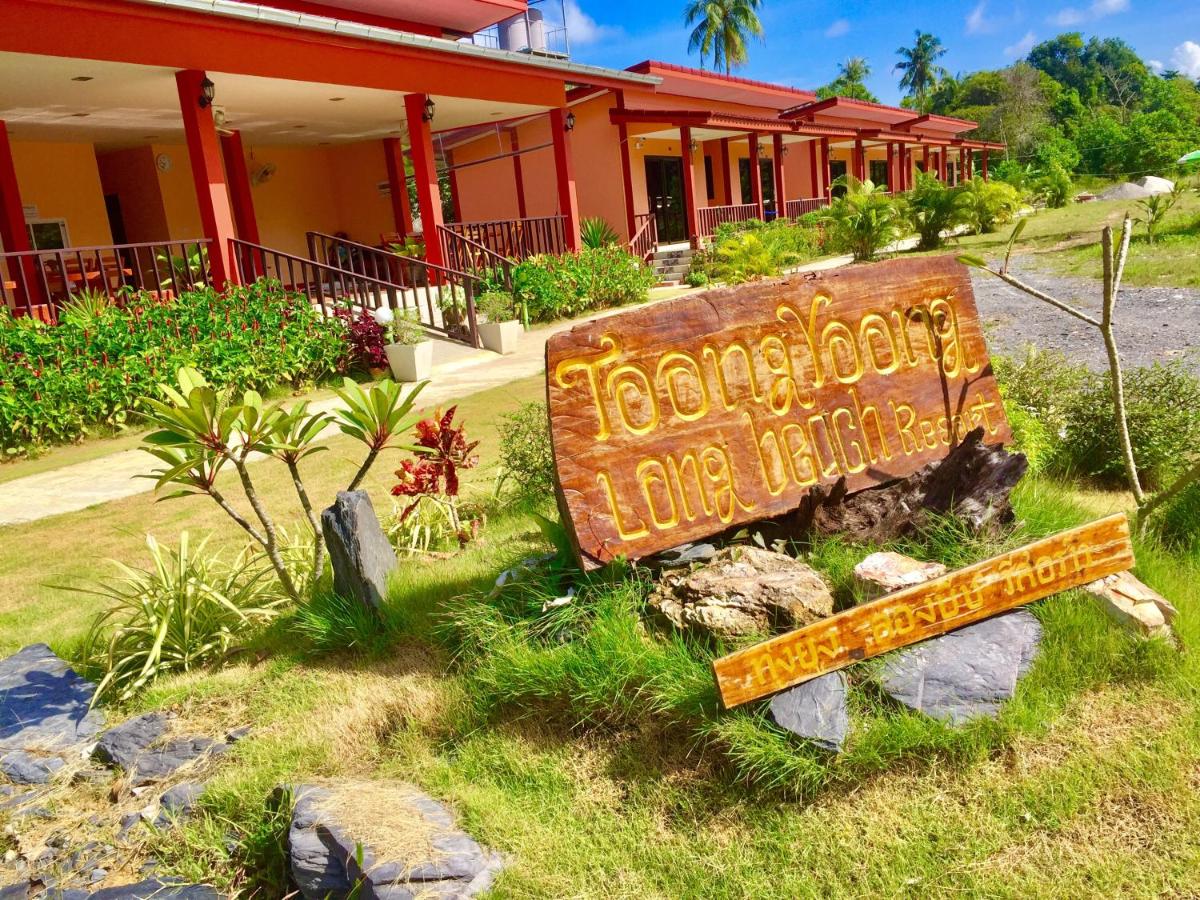 Thung Yung Long Beach Resort in Ko Lanta is located on the boardwalk, taking in views from the terrace and garden. Other amenities available at this hotel include tour/ticket assistance, a picnic area. Amenities include all 6 rooms equipped with refrigerators and mini-bars to make you feel at home. 
80. Malee Beach and Sai Naam Lanta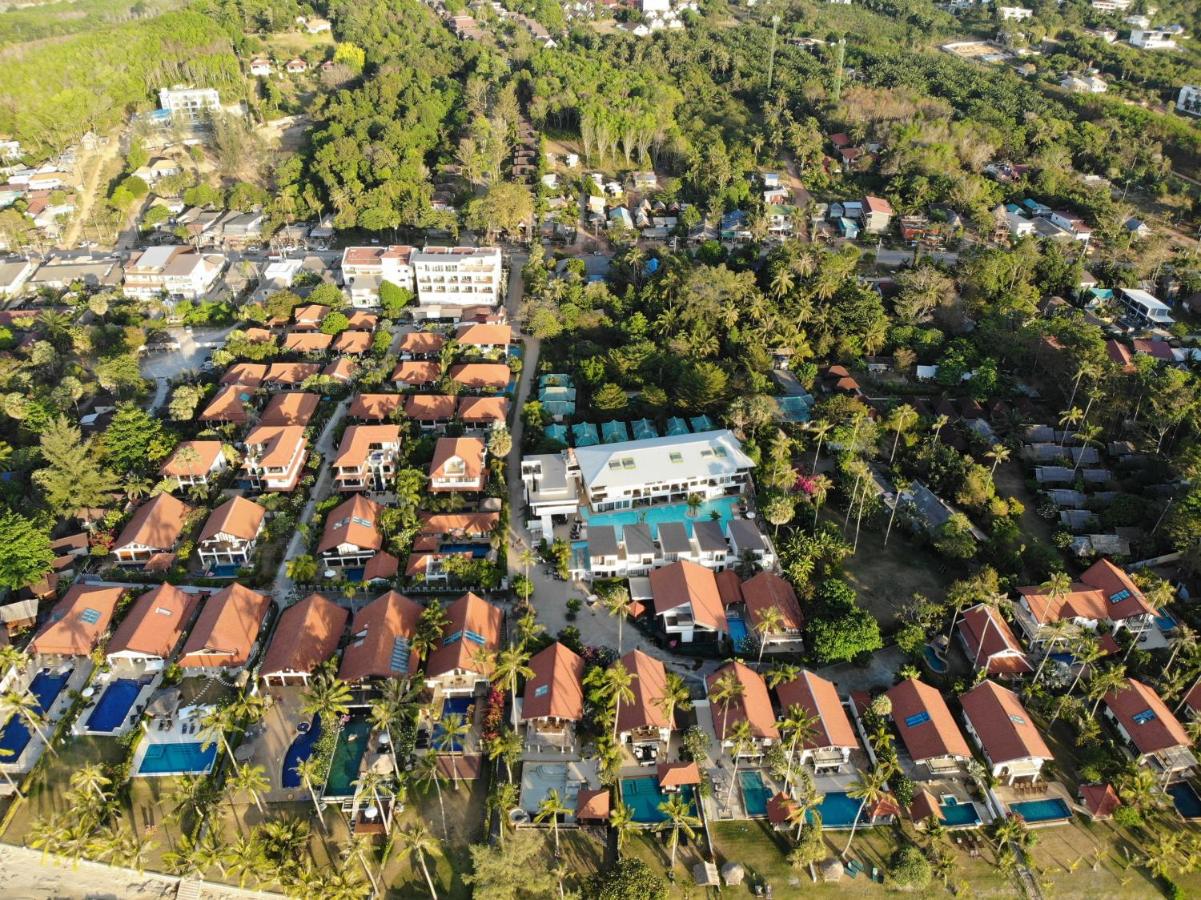 Malee Beach and Sai Naam Lanta is situated in the southern end of Long Beach on Ko Lanta located Malee Beach Villas. It offers both beachfront and villas that are only a short walk away. All villas come with air-conditioned bedrooms and are well equipped with bath and pool towels. They have a equipped kitchen fitted with cooking facilities.
81. Lanta Nature House
Offering guests superior services and a broad range of amenities, Lanta Nature House is committed to ensuring that your stay is as comfortable as possible. Lanta Nature House is home to 12 guestrooms. All are tastefully furnished, and many even provide such comforts as clothes rack, free welcome drink, refrigerator, toiletries, coffee/tea maker.
82. Pinky Bungalows Resort
Located in Koh Lanta, Pinky Bungalow is just 3 minutes' walk from Klong Khong Beach and 10-minute drive from Klong Khong Pier. The bright bungalows feature private patios with a seating area. Each bungalow comes with satellite TV and a fridge.
83. Lanta Justcome Hotel
Just a 5-minute walk from Klong Khong Beach, Lanta Just Come offers free Wi-Fi in its public areas. Its rooms feature a blend of modern and traditional Thai furnishings. Situated on Ko Lanta, the property is a 10-minute drive from Klong Khong Pier and about a 2-hour drive from Krabi International Airport. Fitted with tiled flooring and dark wood furnishings, air-conditioned rooms feature satellite TV and a private bathroom. 
84. Asura Resort
Located in the Klong Dao Beach area, Asura Resort is the ideal point of departure for your excursions in Koh Lanta. From here, guests can make the most of all that the lively city has to offer. With its convenient location, the property offers easy access to the city's must-see destinations.
85. Lanta Sand Resort and Spa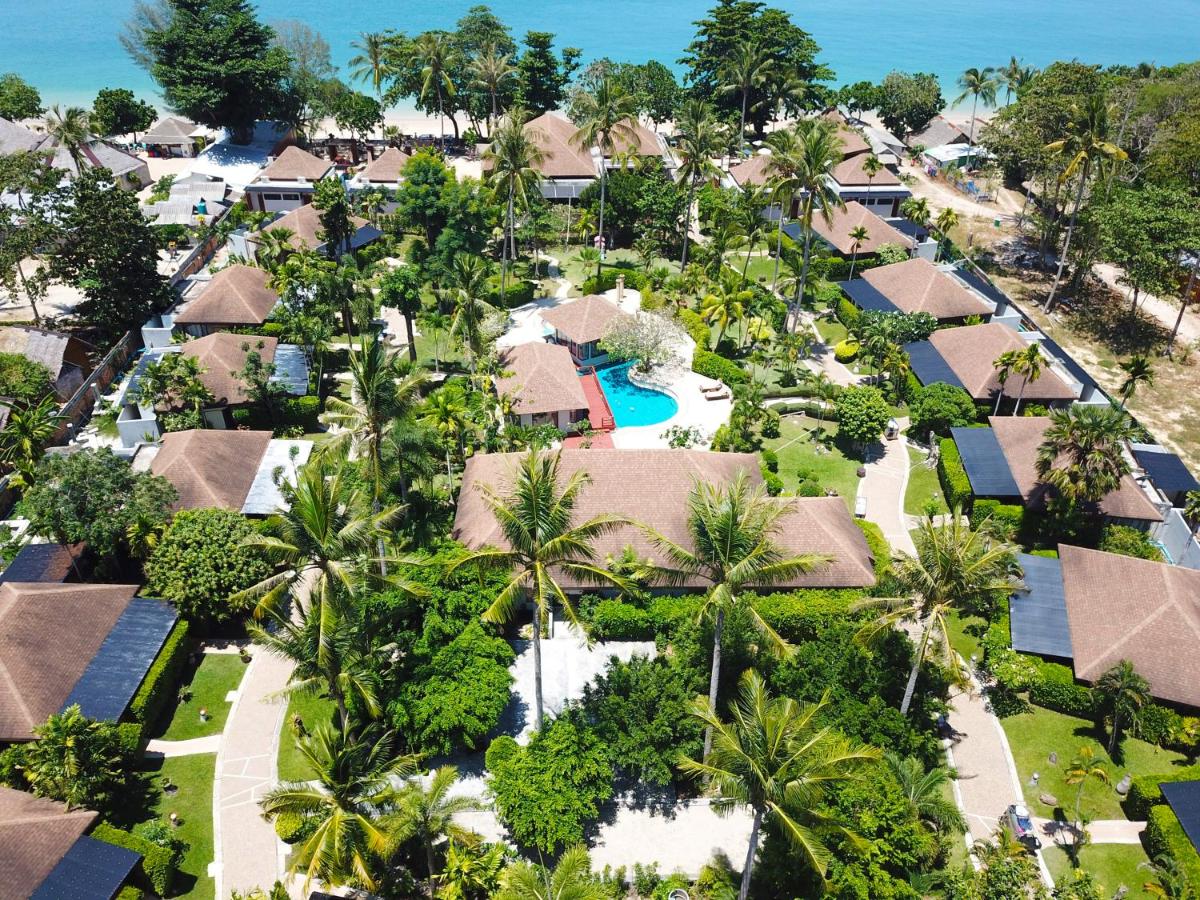 Located along Long Beach, Lanta Sand Resort & Spa offers beachfront accommodation with direct access to the beach. The hotel features free Wi-Fi and 3 outdoor swimming pools. Every room comes with air condition with cable TV, minibar, tea/coffee making facilities. Private balconies and a work desk are provided.
---
Other Krabi Hotels
If you are interested in other Krabi areas as well, find top hotels in other popular areas of Krabi:
For the list of Best Krabi Hotels including top hotels in Krabi check here ⬇️