Koh Phi Phi in Krabi is part of Phuket Sandbox 7+7 Extension which allows vaccinated travelers to vacation in Krabi province without quarantine on arrival. Planning to enter Thailand under this scheme and looking for a hotel in Koh Phi Phi? Find the list of Koh Phi Phi hotels with SHA Plus certificate.
General Information of Koh Phi Phi 
Koh Phi Phi is one of the most unique and popular destinations in Krabi. It is known as the 'jewel of the Andaman Sea' and famous for its limestone mountains, caves and beautiful white sandy beaches. Koh Phi Phi consists of 6 small islands including Koh Phi Phi Don, Koh Phi Phi Leh, Koh Bida Nok, Koh Bida Nai, Koh Phai (also known as Bamboo Island), and Koh Young (also known as Mosquito Island). Koh Phi Phi Don is the main island of the archipelago. The neighboring island of Phi Phi Leh is home to the iconic Maya Bay, the bay where the movie "The Beach" by Leonardo di Caprio was filmed. In normal tourist season, Phi Phi Islands can be visited on day trips from Phuket and Krabi.
How long to stay at SHA Plus Hotels?
According to the rules of Phuket Sandbox 7+7 Extension scheme, the first 7 nights must be spent in Phuket SHA Plus hotels but for the next 7 nights of mandatory stay you can move to SHA Plus hotels in Koh Phi Phi.
Booking Koh Phi Phi  SHA Plus Hotels
The most convenient way to book Koh Phi Phi SHA Plus hotels is by using a reliable online travel agent such as Booking.com. However, not all Koh Phi Phi  hotels found there are certified as SHA Plus so we would highly recommend checking if your chosen hotel is one of SHA Plus hotels listed below.
List of SHA Plus Hotels in Koh Phi Phi 
Plenty of accommodations can be found on Phi Phi Islands, including several luxury resorts offering spacious rooms with a private terrace and sea views. Some of them offer indoor and outdoor restaurants, outdoor pools and wide range of relaxing spa treatments. Apart from luxury resorts, decent choice of budget accommodations with full facilities and perfect service can be found along the coast to give you the enjoyable moments of rest on Koh Phi Phi.
19 Hotels in Koh Phi Phi that hold SHA Plus certificate and can be used for Krabi Sandbox 7+7 Extension are listed below.
---
To decide on the best option for the trip, more detailed information on each of the hotels with reviews, prices and availability of rooms for the selected dates can be found by clicking the links provided.
---
1. Phi Phi Andaman Beach Resort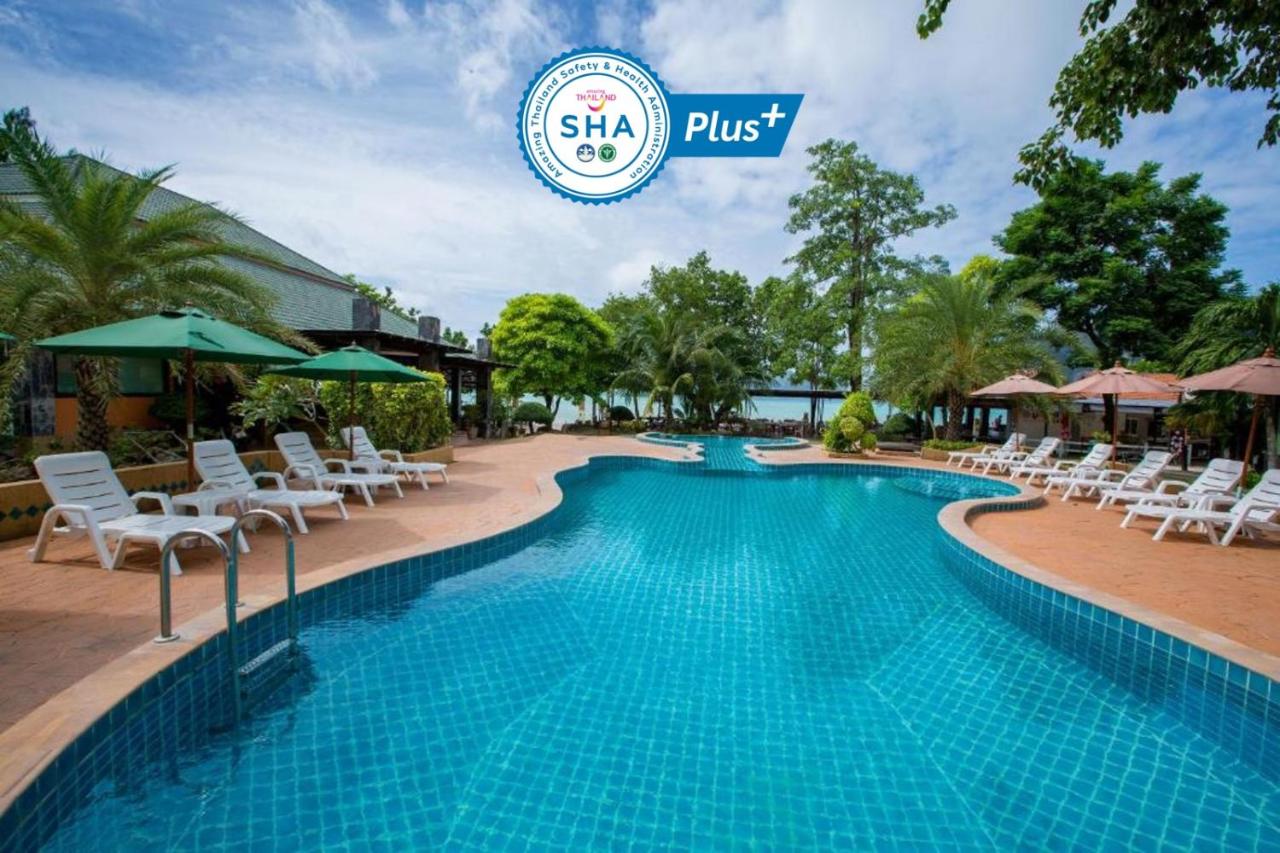 Located along the white beach of Ton Sai Bay, Phi Phi Andaman Beach Resort features a large outdoor swimming pool and offers massage treatments. The hotel provides shuttle service from the pier to the hotel. The hotel also offers tours around the island.
2. Zeavola Resort
Welcome to Zeavola, a sustainable Phi Phi Island luxury resort with an air of rustic romance, located on the tranquil white sand Laem Tong Beach. The barefoot luxury experience at our Phi Phi Island hotel allows you to unplug and reconnect with yourself amidst spectacular tropical beauty.
3. Phi Phi Andaman Legacy Resort
Phi Phi Andaman Legacy Resort is steps from the clear waters of Ton Sai Bay and a 10-minute walk from Phi Phi Don Island's main pier. It features an outdoor pool and a beachside restaurant and bar.
4. Phi Phi Harbour View Hotel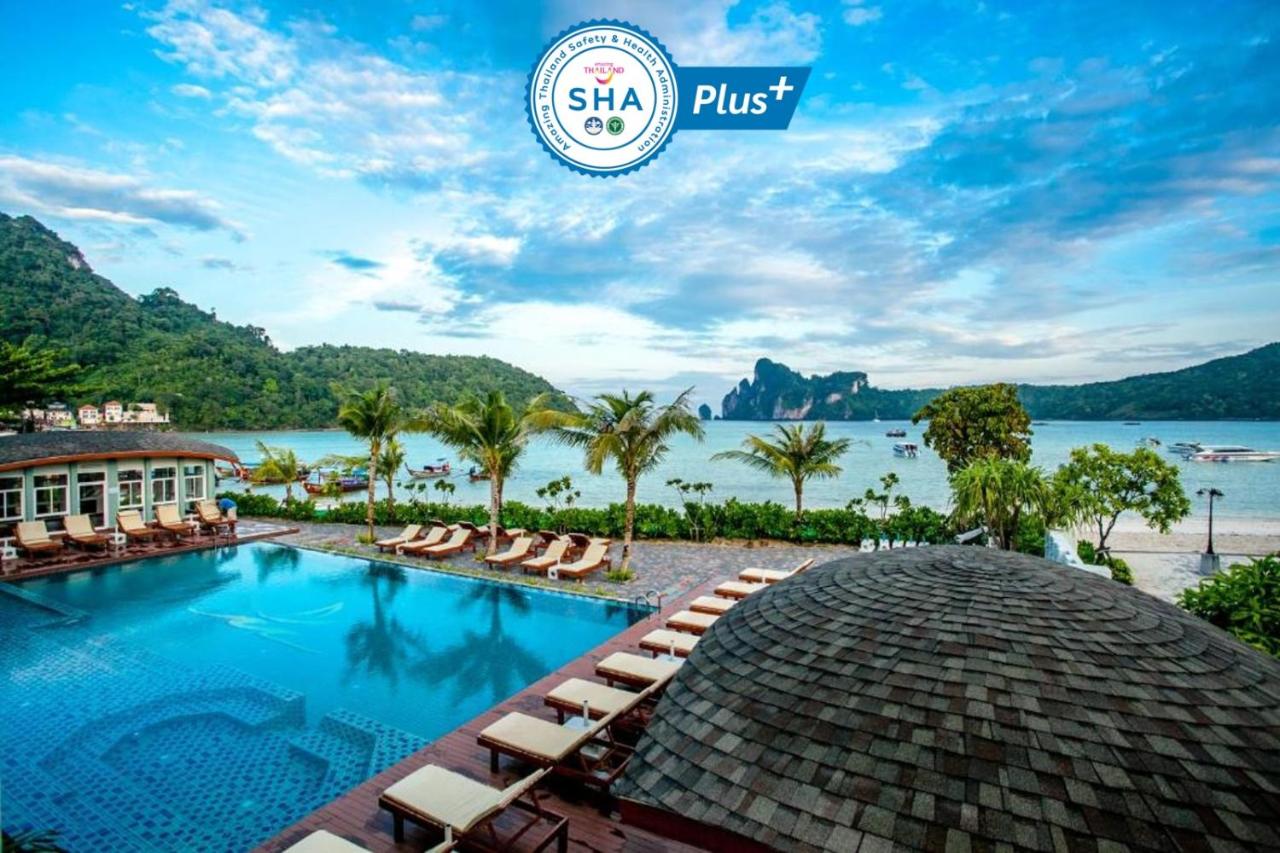 Phi Phi Harbour View Hotel is the 4-star hotel in Phi Phi Island. The hotel connects both Ton Sai Bay and Lo Da Lam Bay. Only 2 minute travel from the pier to the hotel. The hotel have 80 rooms included the room with pool excees and a dining hall in which tables are adjusted for social distancing. 
5. Phi Phi Cliff Beach Resort
A brand new resort located of Ton Sai Bay, Phi Phi Cliff Beach Resort is an ideal choice for you and your family getting away from a busy bustle life and discovering Phi Phi Island at the same time. Every effort is made to make you feel comfortable and enjoy your stay at Phi Phi Cliff Beach Resort. We believe that your rest at phi phi cliff beach resort will lets you forget tiredness work all throughout the year.
6. PP Charlie Beach Resort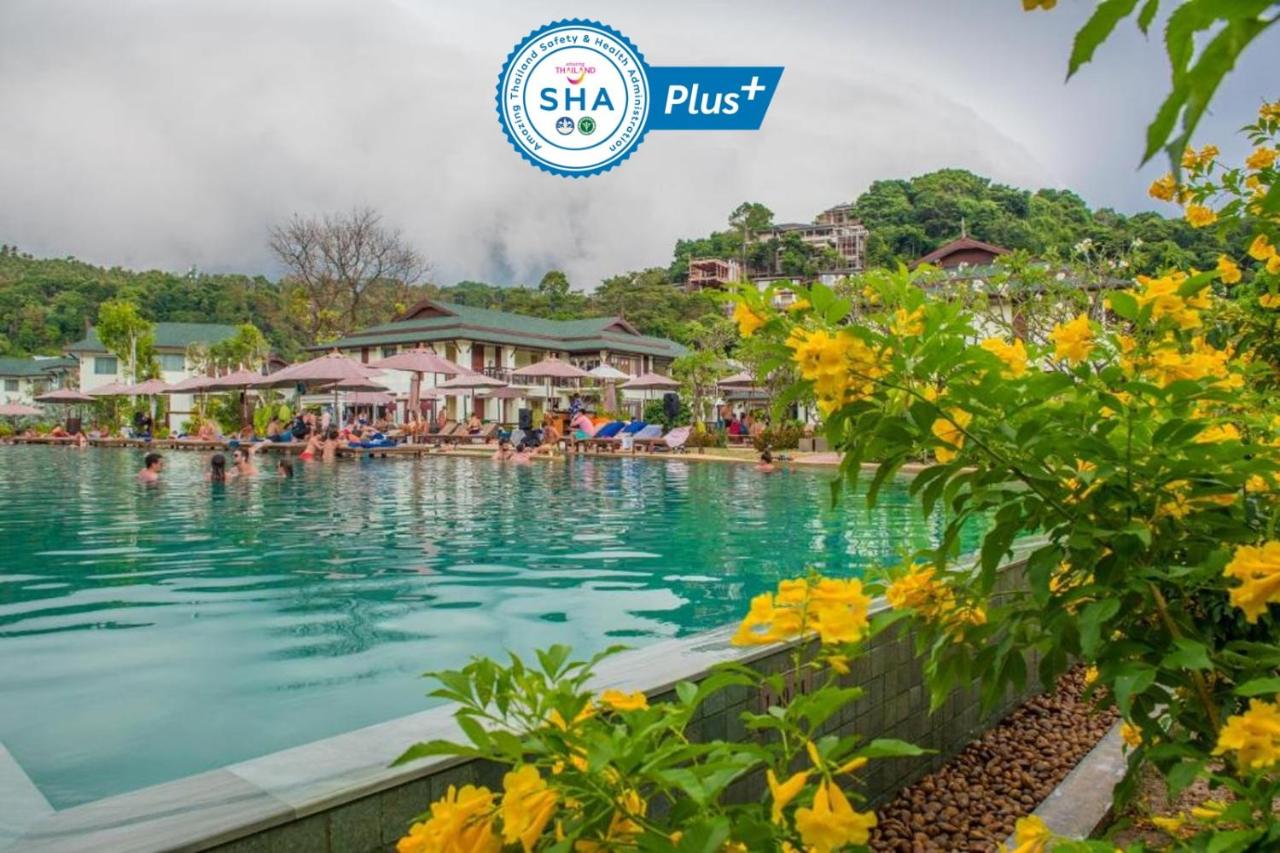 Situated on the famous Phi Phi Island, PP Charlie Beach Resort boasts its own outdoor pool that overlooks the sea. Free WiFi is available in the public areas.
7. Phi Phi Long Beach Resort & Villa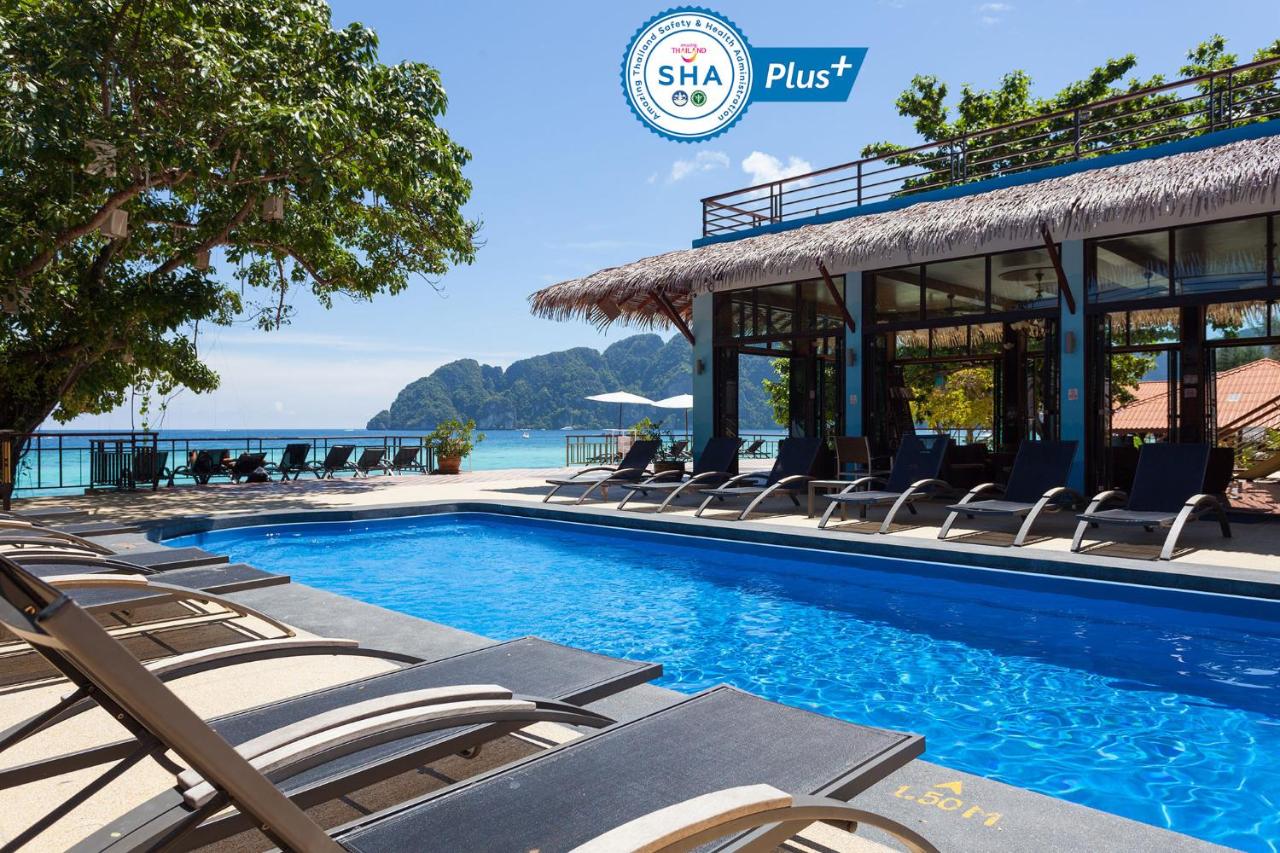 Phi Phi Long Beach Resort & Villa is located on one of the best-rated beaches in Phi Phi Don! The gorgeous 600-metre Long Beach has a laid back and youthful vibe, just 10 minutes boat ride from the main pier, nightlife and shopping at Tonsai Bay. We have cosy and inviting rooms designed for all travellers, from groups of friends and singles to romantic couples and families! We welcome everyone to enjoy our sea view swimming pool, restaurant and massage service.
8. Paradise Resort Phi Phi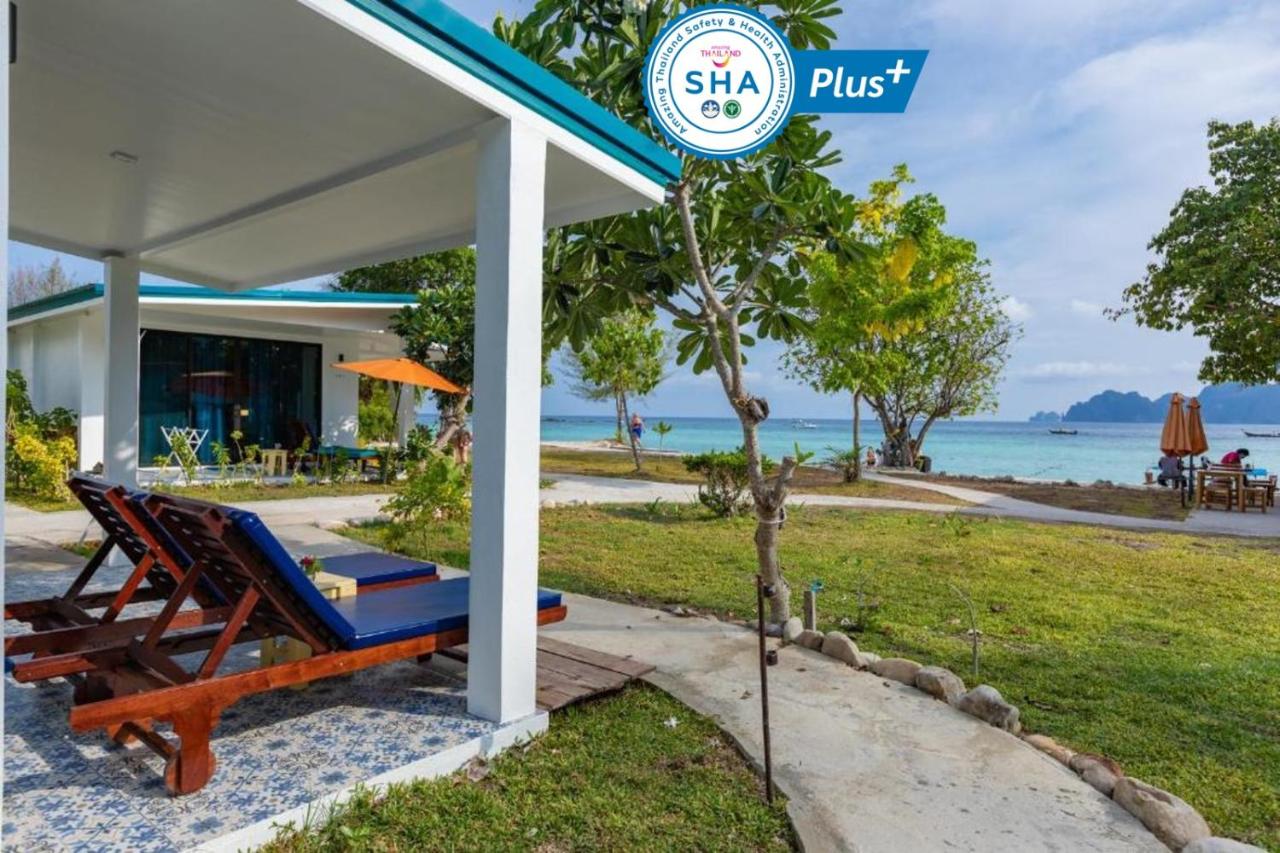 A 5-minute long tail boat ride from Tonsai, Paradise Resort Phi Phi is set on the pristine Long Beach of Phi Phi Don. It offers soothing massage treatments, a tour desk, and ticketing service. This beachfront property also features a restaurant and free WiFi. Complete with a seating area, each unit at Phi Phi Paradise Resort is fitted with air conditioning, a satellite TV, a refrigerator and a safety deposit box. All include an en suite bathroom and free toiletries. Some rooms also have an electric kettle and a sofa.
9. Harmony house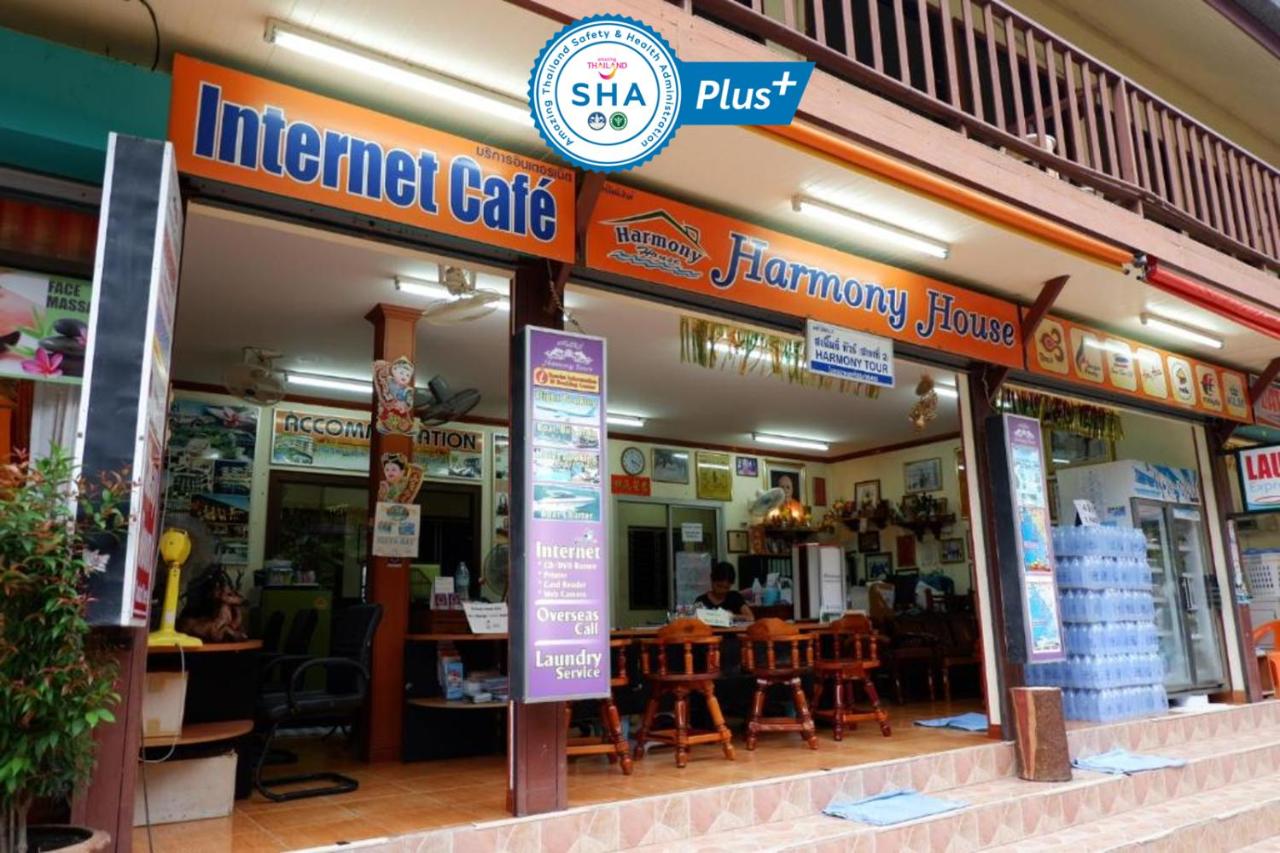 Harmony House Koh phi phi is located on the way to the viewpoint at the foot of the hill.  It is a popular guesthouse for backpackers who enjoy the family run style of the accommodation. Highlights at this hotel include a restaurant, laundry service, and a/c rooms.
10. Phi Phi Banyan Villa
Located very closed to Phi Phi Island's main pier, you can reach Phi Phi Banyan Villa within 5 minutes. The resort offers complimentary pick up and/or drop off service to and/or from Phi Phi Island's main pier. Beaches, shops, and restaurants are within walking distance. The resort features Banyan Wing and Garden Wing rooms which offer relaxing and tranquil atmosphere. The swimming pool is surrounded by tropical plants giving the moment of refreshing and invigorating. 
11. P.P. Blue Sky Resort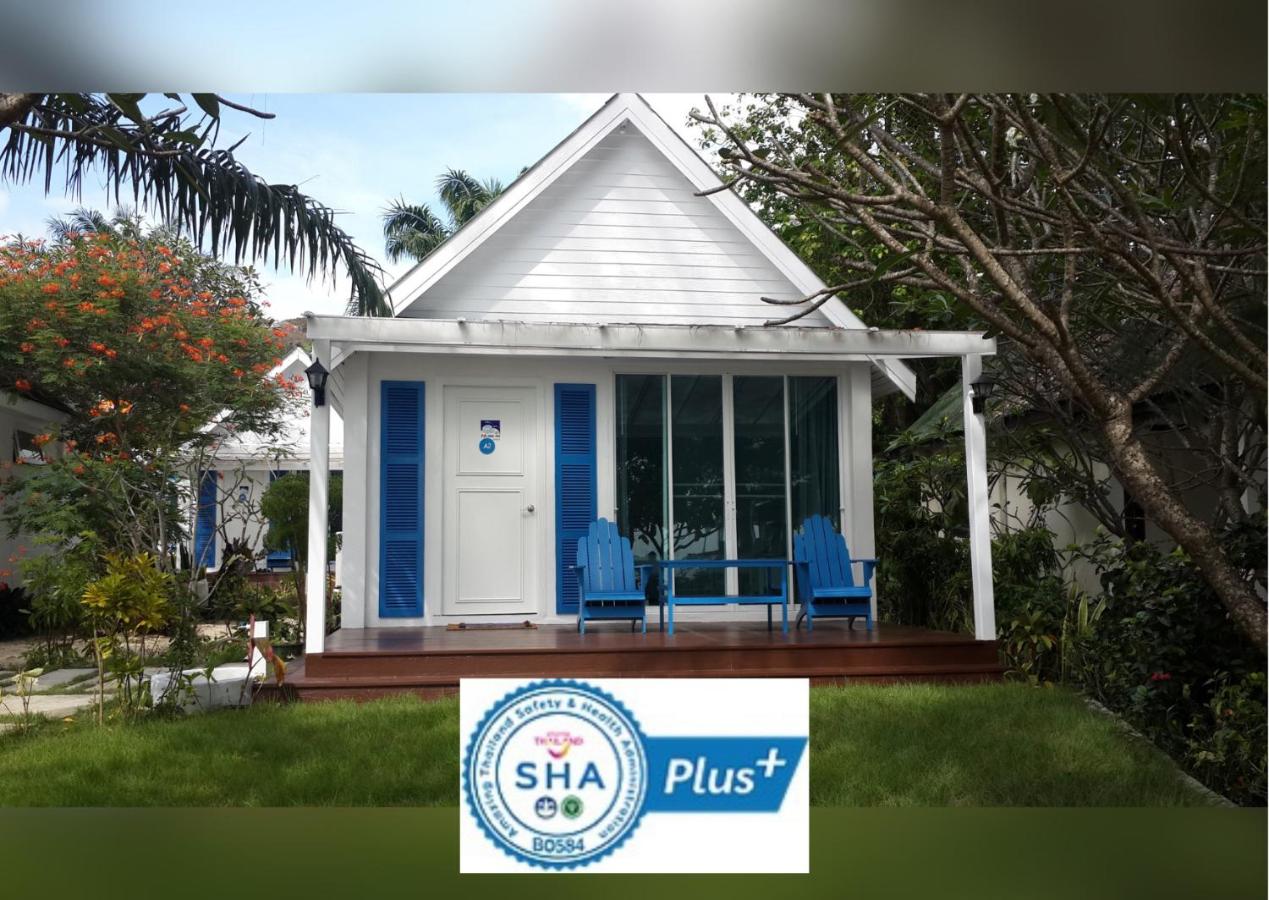 P. P. Blue Sky Resort offers spacious and clean accommodation with a homely feel along the beautiful white sand of Koh Phi Phi's Had Yaow Beach (Long Beach), Krabi. Spacious rooms at the P. P. Blue Sky feature air conditioning and a private balcony. A refrigerator is available in rooms. Rooms come with an en suite bathroom with amenities provided.
12. Phi Phi Villa Resort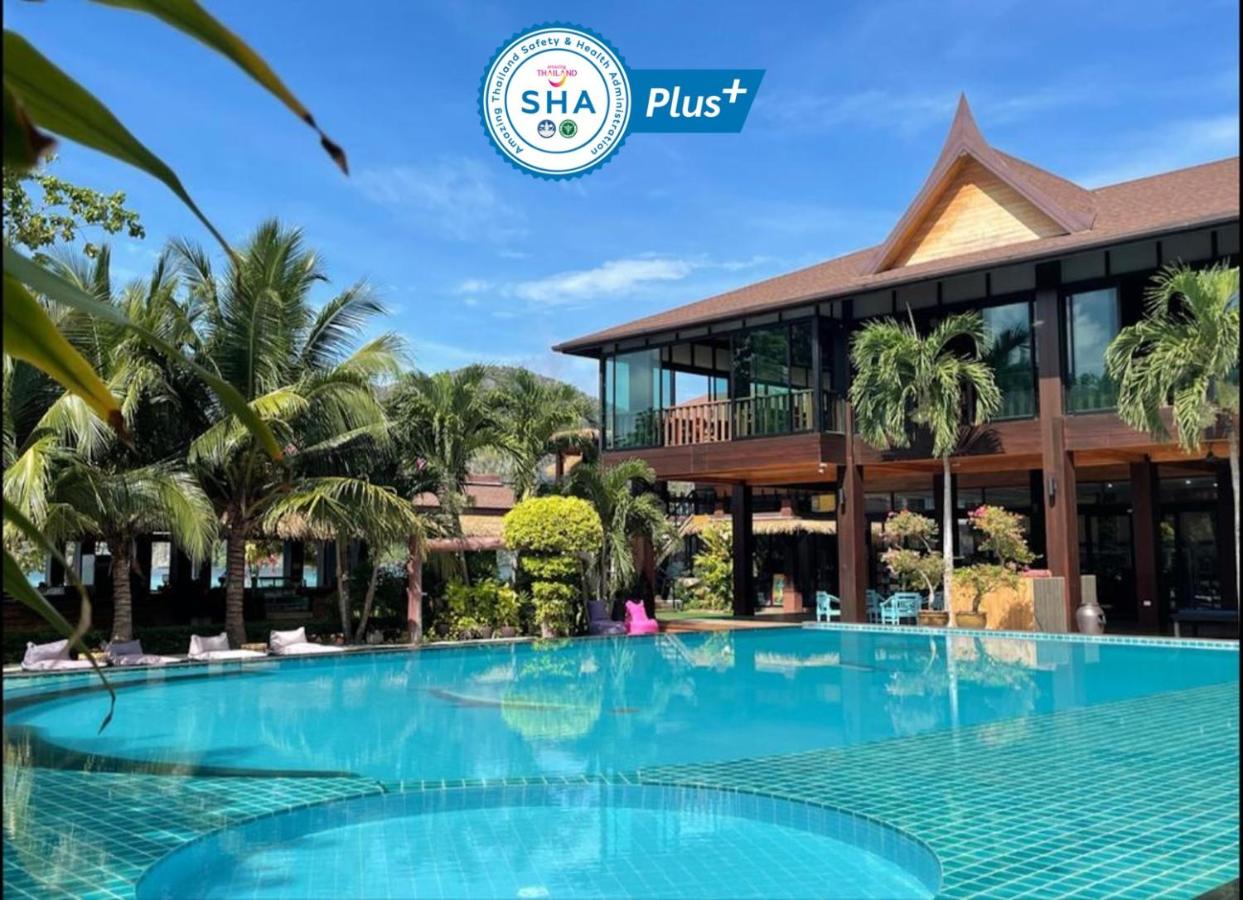 Overlooking the Andaman Sea, Phi Phi Villa Resort a prime beachfront location, away from the hustle and bustle of Tonsai Bay. Phi Phi Villa Resort has 62 Rooms, Bungalows and Villas catering for a range of budgets, all set in lush tropical gardens. Wide range of facilities at Phi Phi Villa Resort includes a Spa, Gym, Massage and the largest private swimming pool in the Ton Sai Bay area. All our rooms have Aircon & TV and there is WiFi available onsite.
13. Phi Phi Island Cabana Hotel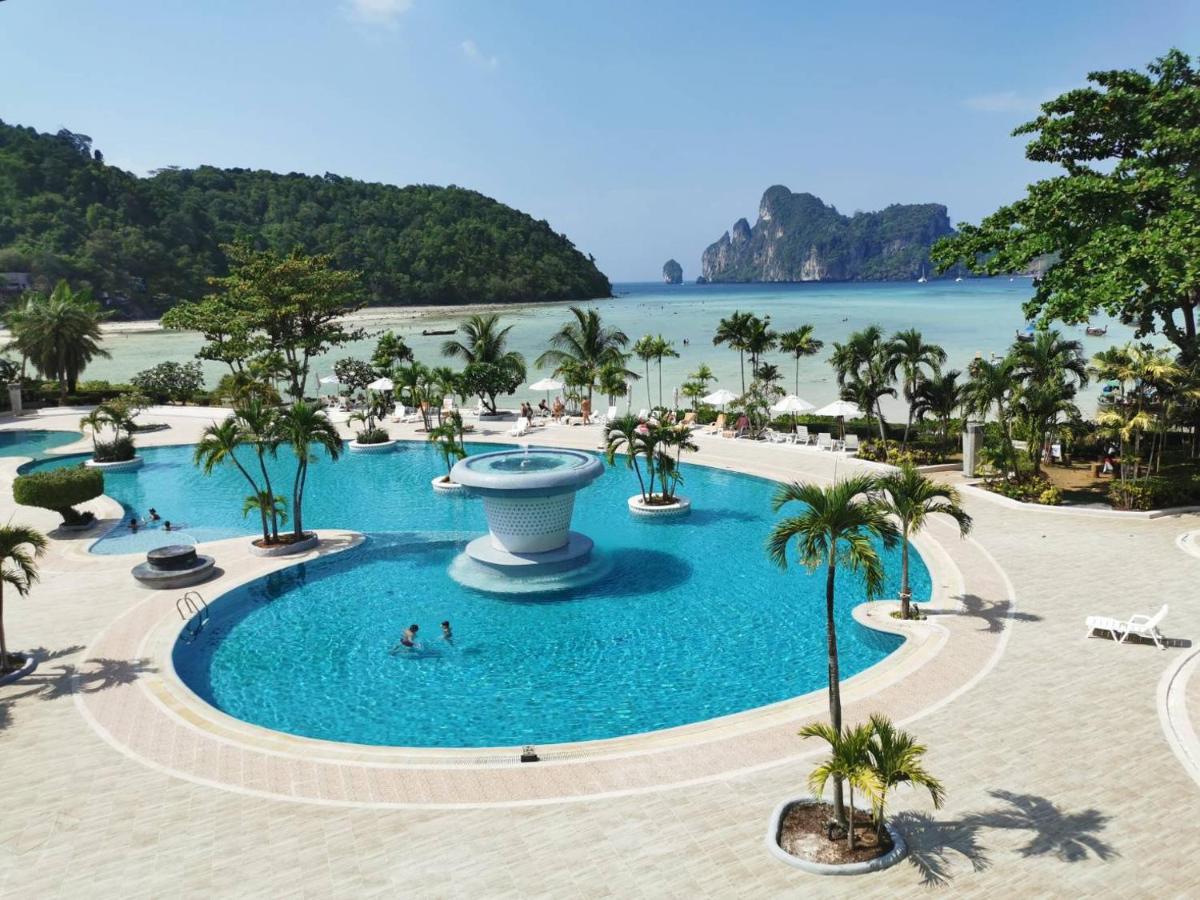 Phi Phi Island Cabana is the largest 4-star hotel in Phi Phi Island, connected both Ton Sai Bay and Lo Da Lam Bay. Only 5 minute travel from the hotel. Offering guestrooms decorated in a modern-oriental style in six building, guests can also enjoy the on-site facilities including a large outdoor pool, internet room with complimentary WiFi and three dining options and a bar.


14. PP Princess Resort
PP Princess Resort boasts a location like no other. Expanding across the central beach of Loh Dalum Bay giving guests foot step access to the most beautiful beach on Phi Phi Don. We pride in giving our guests warm tropical hospitality as well as providing a safe haven at the heart of the Island to unwind and be a part of this dream destination. Our resort provides travellers with the new deluxe rooms which are sophisticatedly designed, the amazingly beautiful view from 2 different swimming pools and 7 different restaurant outlets and beach bars with international menus and fresh island seafood.
15. ChaoKoh Phi Phi Hotel & Resort
Experience high quality room facilities during your stay at Chaokoh Phi Phi Hotel & Resort . Some rooms include television LCD/plasma screen, additional bathroom, additional toilet, cleaning products, clothes rack, provided to help guests recharge after a long day. Throughout the day you can enjoy the relaxing atmosphere of the boats, watersports equipment rentals, snorkeling, private beach, diving. 
16. P.P. Erawan Palms Resort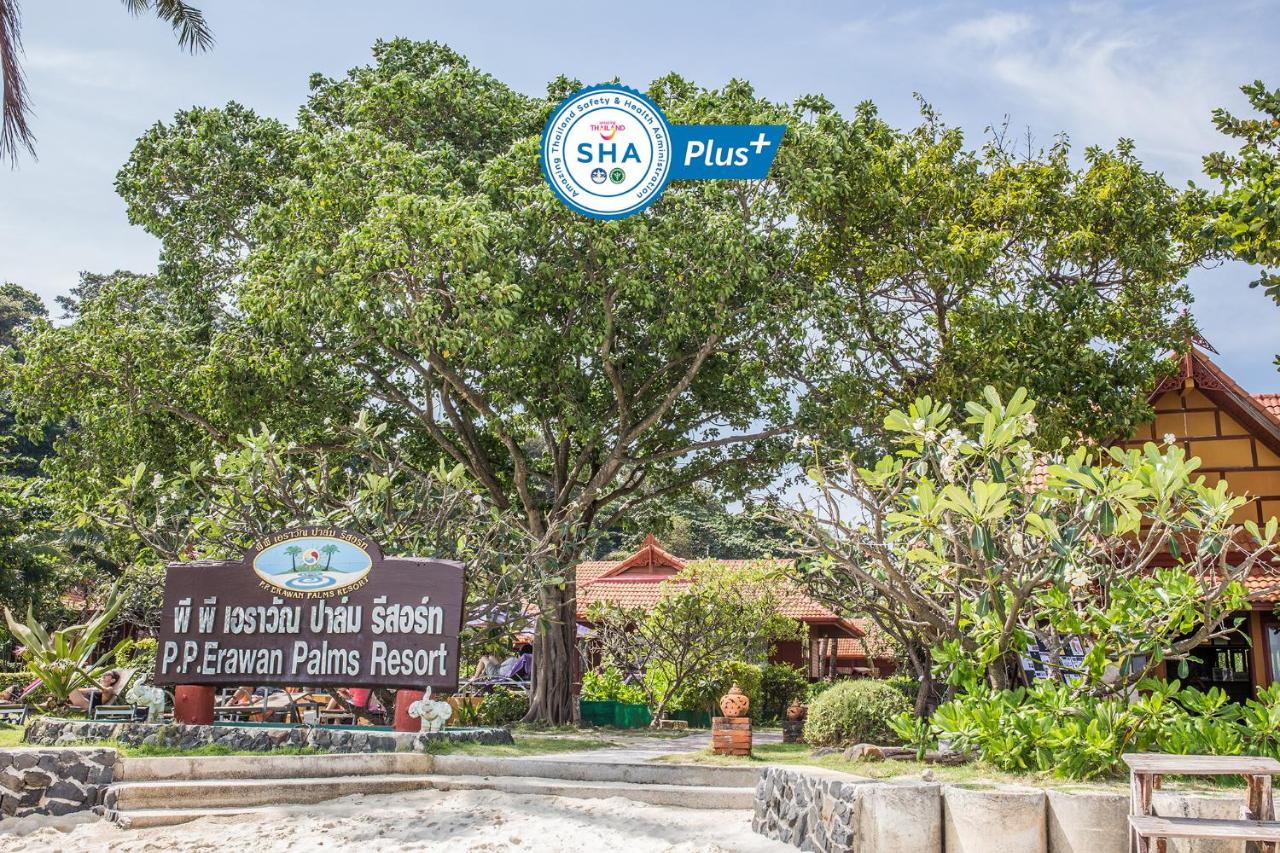 P. P. Erawan Palms Resort rests on the gorgeous Laemthong Beach on the tranquil north side of the island, perfect for a relaxing and romantic stay. Spend your days sleeping late in spacious rooms, swimming in the sea view pool and lazing on the heavenly white sand beach. For extra pampering try a Thai massage at our beachfront pavilions and you won't be disappointed with our delicious local and Italian cuisine.
17. Phi Phi Natural Resort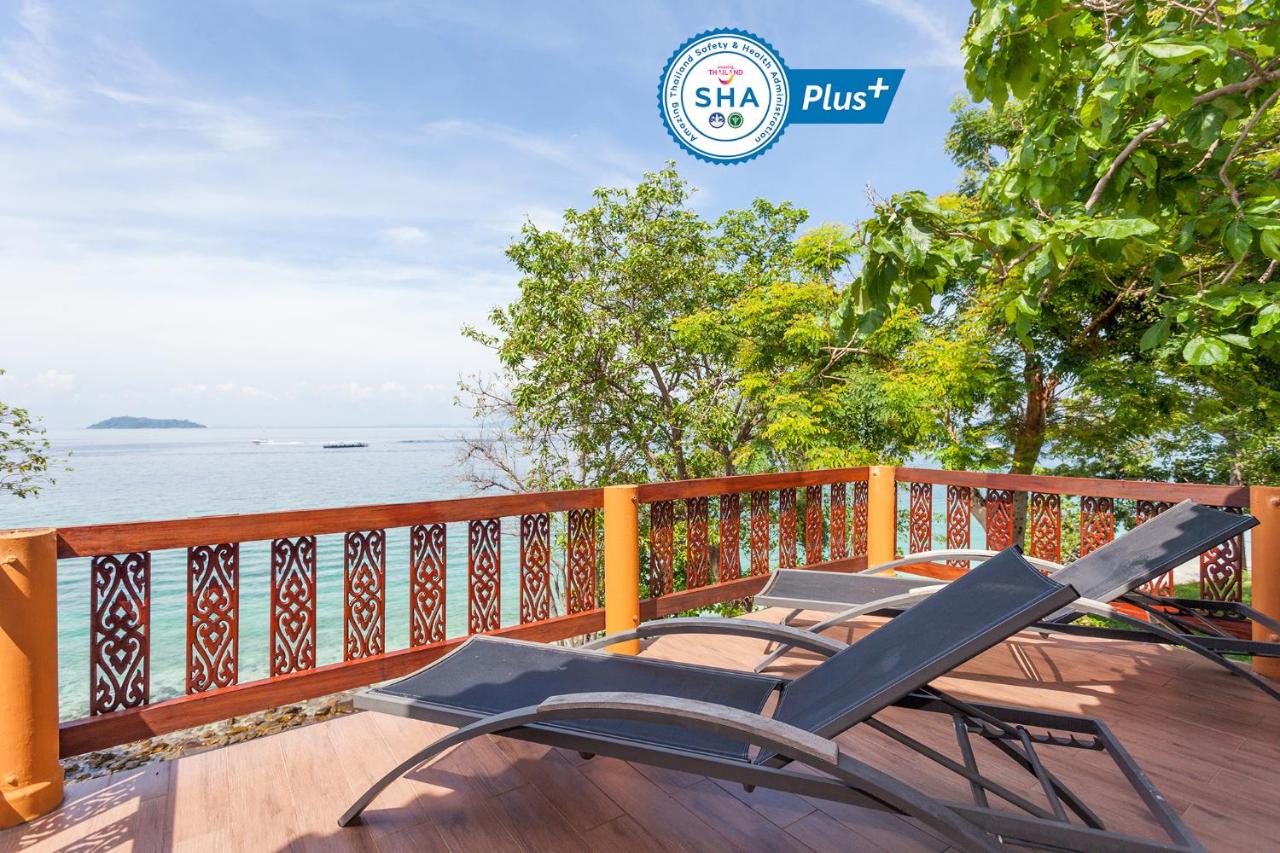 Phi Phi Natural Resort rests on the large of land, rich in flora and fruit trees, on the stunning headland of Laemthong Beach, Phi Phi Islands. Spreading to the tip of forested hills for the most romantic sunsets, down to a stunning private beach that gently meets with the clear Andaman Sea. We invite you to experience the beauty of tropical nature, far from the hustle and bustle of the crowded streets and parties, to a place where the spectacular environment and village life exist in harmony.
18. SAii Phi Phi Island Village
Relaxing beach stays await at SAii Phi Phi Island Village, which features a private beach and infinity pool equipped with a pool bar. First-rate amenities include tennis courts, dive centre and 4 restaurants. For leisure, enjoy workouts at the well-equipped fitness centre. Alternatively, Wanna Spa offers traditional Thai massage and soothing body treatments. Friendly staff can assist with childcare needs. Sightseeing trips can be arranged at the recreational centre.
19. Phi Phi Holiday Resort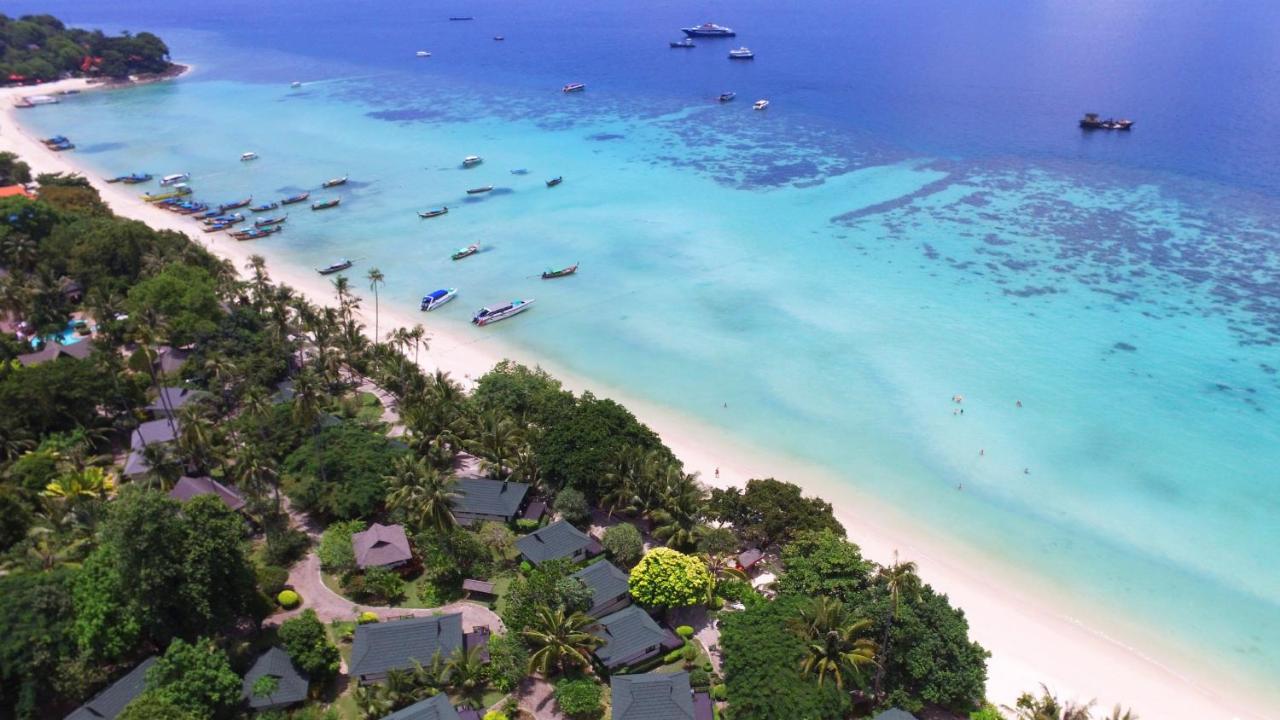 Previously known as the Holiday Inn PhiPhi Island, the resort will currently be rebranded as the PhiPhi Holiday Resort The owning company has decided to independently manage the property, under the same ownership, from the same operation team. As part of the rebrand project, we are renovating our guest rooms and expanding our product and service offerings, including a new beach bar, cafe, and a beach club. Other additions also include family suites and pool villas on the sunset cliff, overlooking the Andaman Sea. Our staff are also going through additional training to address the additional COVID-19 measures, while we raise the safety and hygienic standards in our resort. PhiPhi Holiday Resort stands by its commitment to guest satisfaction and experience on PhiPhi Island. We hope you will see the improvement and enjoy your time with us in your next visit.