Phuket Sandbox is a program that will allow vaccinated travelers to vacation in Phuket without quarantine on arrival. Planning to enter Thailand under this scheme and looking for a hotel in Panwa Beach area? Find the list of Panwa Beach hotels with SHA Plus certificate that are acceptable for Phuket Sandbox.
General Information of Panwa Beach
Panwa Beach is located on the southeastern coast of Phuket and is divided into two parts by an esplanade along the sea of about 300 meters. The western part is only about seventy meters long, sandy and located right next to the headquarters of Thai Navy. At the end of the beach, Phuket Aquarium can be found.
List of Panwa Beach SHA Plus Hotels
There is plenty of accommodation in Cape Panwa from boutique hotels, exclusive resorts to villas with pools. Major upscale resorts in Panwa are located directly on Panwa Beach with their own beach area. Almost every accommodation is equipped with a spa, swimming pool and restaurants on site. Some resorts provide a free shuttle service to Phuket Town where you can enjoy the local atmosphere.
12 Hotels in Panwa Beach area that hold SHA Plus certificate and can be used for Phuket Sandbox are listed below.
---
To decide on the best option for the trip, more detailed information on each of the hotels/resorts with reviews, prices and availability of rooms for the selected dates can be found by clicking the links provided. 
---
1. Pullman Phuket Panwa Beach Resort
Pullman Phuket Panwa Beach Resort is nestled on the picturesque shores of Makham Bay with stunning panoramic ocean views. With Phuket International Airport just 55 minutes away and Phuket Town just 20 minutes, Pullman Phuket Panwa Beach Resort is ideally located to explore the many attractions that Phuket Island has to offer.
2. Bandara Phuket Beach Resort
Boasting stunning views of Ao Yon Bay in Phuket's Panwa area, Bandara Phuket Beach Resort offers modern rooms and an outdoor swimming pool. This SHA Plus certified hotel is a 5-minute walk from the peaceful beach.
3. Kantary Bay Hotel Phuket
The charming Kantary Bay is a beach-front hotel, 15 minutes away from Phuket town. It combines traditional Thai features with modern design and offers a roof-top pool with panoramic views over the Andaman Sea.
4. Bandara Villas Phuket
Located on Panwa Beach and 2.5 km from Panwa Cape, Bandara Villas Phuket offers private villas with sea views. Most of the villas here boast a private pool, while some come with a shared infinity pool. Offering sea and pool view through the glass wall, each villa is complete with a flat-screen TV, a DVD player and a sofa set. A terrace with outdoor furniture is available.
5. Sri Panwa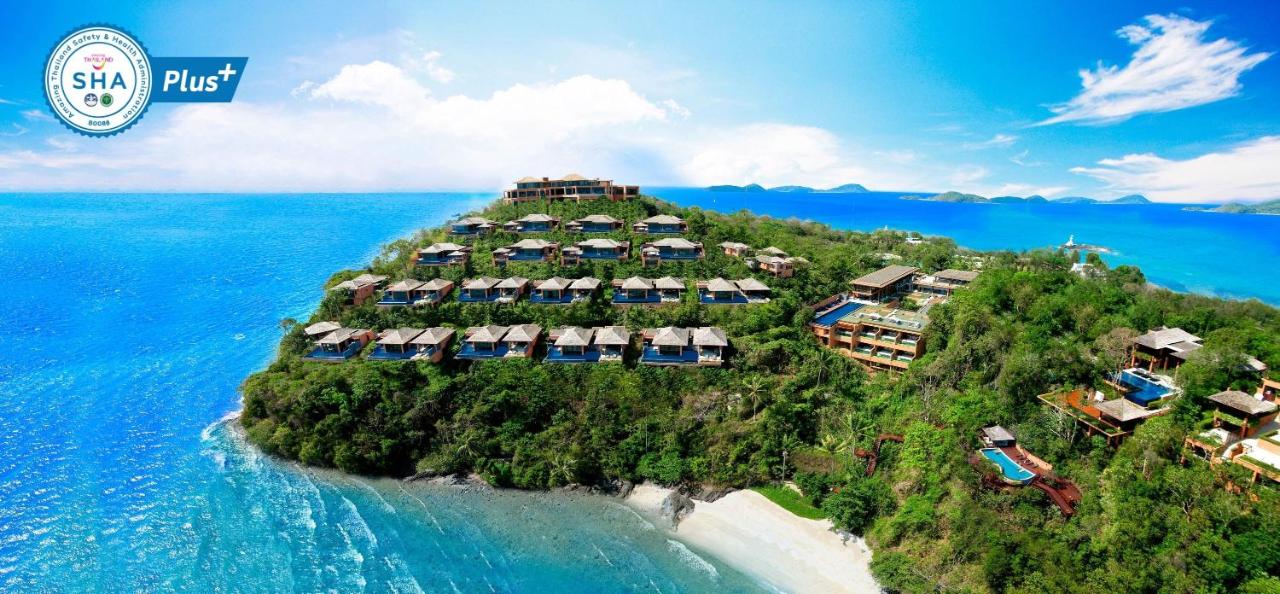 Sri Panwa is one of the top properties in Thailand, perched high atop Cape Panwa and commanding breathtaking views of the Southeastern tip of Phuket, occupying the Cape Panwa peninsula in its entirety. Sri Panwa is an oasis of calm and luxury set in one of the finest locations on Phuket. The villas sit 40-60 meters above sea level along the Eastern & Western ridges at the very tip of the cape.
6. Cape Panwa Hotel
The luxurious Cape Panwa Hotel is situated in quiet area of Panwa Beach in the southeast Phuket. It features 10 dining options, a well-appointed spa, a private beach area and luxurious accommodation with sweeping views of the sea. Set amidst a tropical landscape, the elegant rooms at Panwa Cape hotel are fitted with spacious balconies and sun beds.
7. Amatara Wellness Resort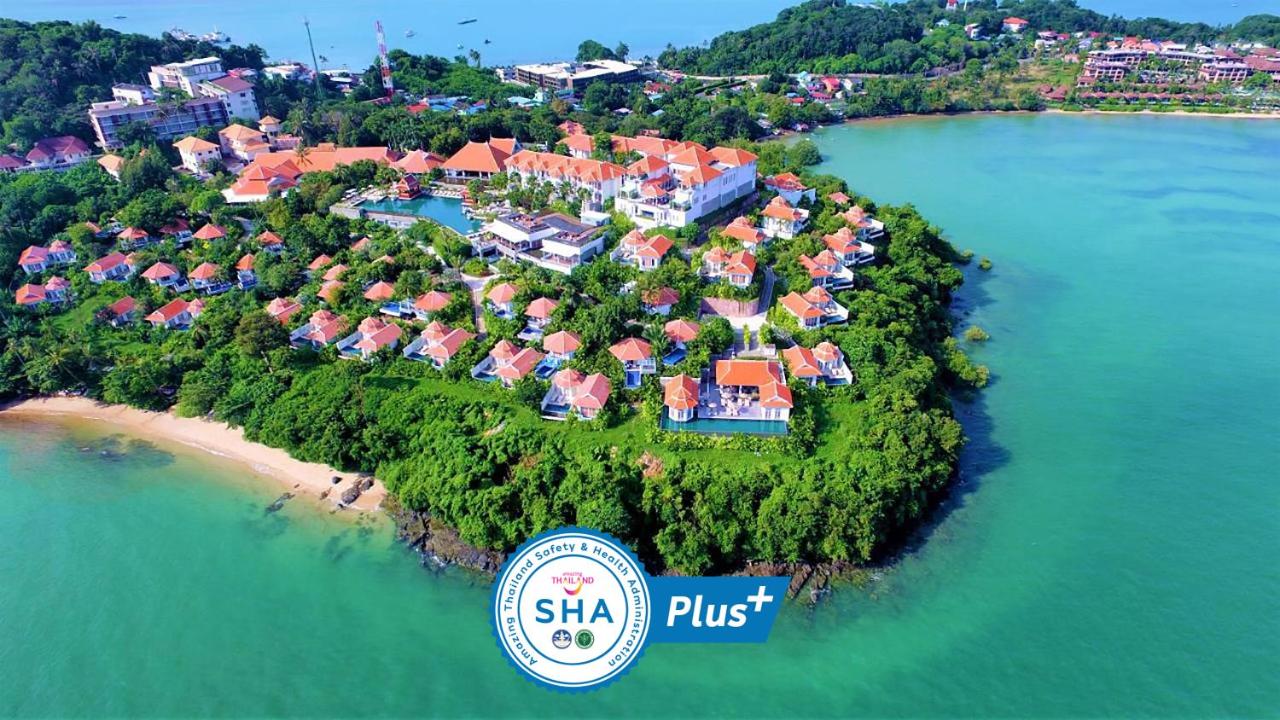 Positioning itself as one of Thailand's leading wellness resorts, Amatara Wellness Resort in Phuket is an ideal venue that offers a tranquil natural setting, spacious accommodation, and comprehensive wellness experiences. Offering a range of tailored Wellness Retreats, Amatara serves as a perfect sanctuary for people of all ages who are looking for rebalancing emotional and behavioral needs, nurturing inner peace, and being inspired towards living a healthy lifestyle. Guests who experience Amatara also enjoy wholesome and nutritious cuisine at the resort's range of restaurants; delivering nutritious dishes from a menu inspired by modern, healthy eating influences.
8. Cloud 19 Panwa
Cloud 19 Panwa is a former beach residence of the Chumbala family that is now open for guests as a boutique getaway hotel. Located close to Chalong Bay, Cloud 19 Panwa includes a private beach as well as a private pier for guest use. Popular activities include diving, sailing, fishing, and island hopping. Each of the 19 rooms here offers spectacular sea views and are fitted with Posturepedic mattresses and features a separate bath and shower. After a long day out in the sun, guests are sure to enjoy a dip in either of the pools. With an excellent location and amenities, Cloud 19 Panwa will make for a memorable holiday on the island.
9. The Mangrove Panwa Phuket Resort
The Mangrove Panwa Phuket Resort is located in Khao-Khad village, Cape Panwa. Hugged by lush green foliage and overlooking Chalong Bay, this is the place that gives relaxation its meaning. The resort's low-rise bedrooms complement the mangrove beach sanctuary and the neighboring homes of local villagers, offering an island getaway experience with modern-day comforts.
10. V Villas Phuket
V Villas Phuket is a hotel with personality for a remarkable travel experience Located 39 meters above pristine and secluded Ao Yon Bay and immersed into nature, an exclusive pool villas resort with 24 hours butler service, European and Thai Coastal cuisine, world-class rooftop bar with panoramic view as well as Spa & wellness program. V Villas Phuket offers guest unparalleled privacy and indulgence.
11. My Beach Resort Phuket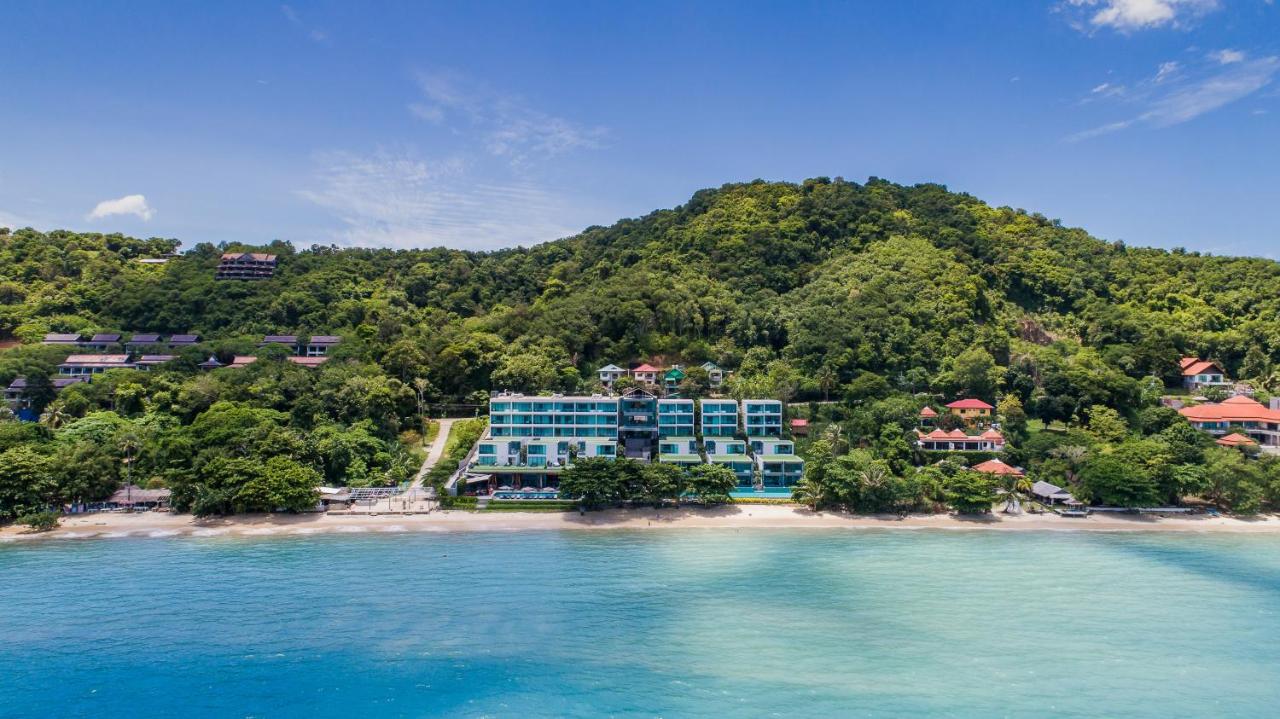 Located overlooking Panwa Beach, My Beach Resort is a seafront resort, allowing guests to experience breathtaking views of sea and mountains. The outdoor infinity swimming pool is featured in this property. The rooms at the resort are fitted with a seating area, a flat-screen TV with satellite channels, air conditioning and a desk. While some rooms come with a balcony and others also offer pool views.
12. X10 Seaview Suites
Staying at X10 Seaview Suites at Panwa Beach will make you feel in a home away from home at this beachfront location. Its amenities allow you to live, work, and relax, even for long stay, without feeling like you're in a hotel or a serviced apartment. Whether you're moving to Phuket, or you're just visiting the island, X10 Seaview Suites at Panwa Beach is where you want to be for long or short-term stays.
---
Panwa Beach Hotel Tips!
Panwa Beach is recommended for those who want to get away from the hustle and bustle of the big city. The area is considered calm and secluded.
Room rates are normally higher here than on other beaches of Phuket, however they still depend on the distance to the beach, the availability and services provided.
Other Phuket Sandbox Hotels
If you are interested in other areas as well, find SHA Plus certified hotels in other popular areas of Phuket:
For the full list of Phuket Sandbox Hotels including all the hotels that have been certified as SHA Plus hotels in Phuket check here ⬇️