Planning your holidays in Thailand and looking for a hotel in Phuket's Patong Beach area? Find the list of the best Patong hotels, including the most popular Phuket hotels near Patong Beach and Bangla Road: top family hotels, beachfront resorts, bungalows, and other kinds of accommodation.
Patong Beach
Patong Beach is the most famous tourist destination in Phuket. Patong Beach is located on the west coast of Phuket Island with 35 km from the airport, and 25 km from Phuket town. Patong white sandy coastline stretches for 3 km and is perfect for swimming, sun bathing, as well as enjoying snorkeling, jet skiing, windsurfing and other water sports.
Patong Beach has almost everything you need for a beach holiday and definitely worth a visit to get to know its premises. Here you can find a wide variety of restaurants, beer bars, go-go bars and nightclubs, most of them situated on just one street – Bangla Road.
Where to book Patong hotels?
The most convenient way to book Patong hotels is by using a reliable online travel agent such as Booking.com.
---
Note! While most of Patong hotels are offering airport pick-up service, booking a separate Phuket Airport transfer to Patong Beach in most cases is significantly cheaper than transfer arranged by the hotel
---
List of Patong Beach Hotels
As Patong Beach is the favorite vacation spot for tourists in Phuket, along the coast of Patong numerous hotels can be found for every taste and budget, from simple hotels or hostels to luxury international hotel chains. Room rates can vary a lot, depending on the distance to the beach, the availability and services provided.
The most popular hotels near Patong Beach are listed below.
---
To decide on the best option for the trip, more detailed information on each of the hotels/resorts with reviews, prices and availability of rooms for the selected dates can be found by clicking the links provided. 
---
1. Andamantra Resort and Villa Phuket
All 274 rooms, suites and pool villas at Andamantra Resort and Villa Phuket offer great comfort and a minimalist décor that harmoniously blends warm colors with wooden accents. You can choose from one or two bedroom, suites and villas, some of which feature an outdoor bathtub overlooking the turquoise waters. As the resort in located in a secluded, cliff-top area, the pool villas represent perfect havens for those who wish to spoil themselves with fabulous ocean views or magnificent sunsets.
2. Oceanfront Beach Resort & Spa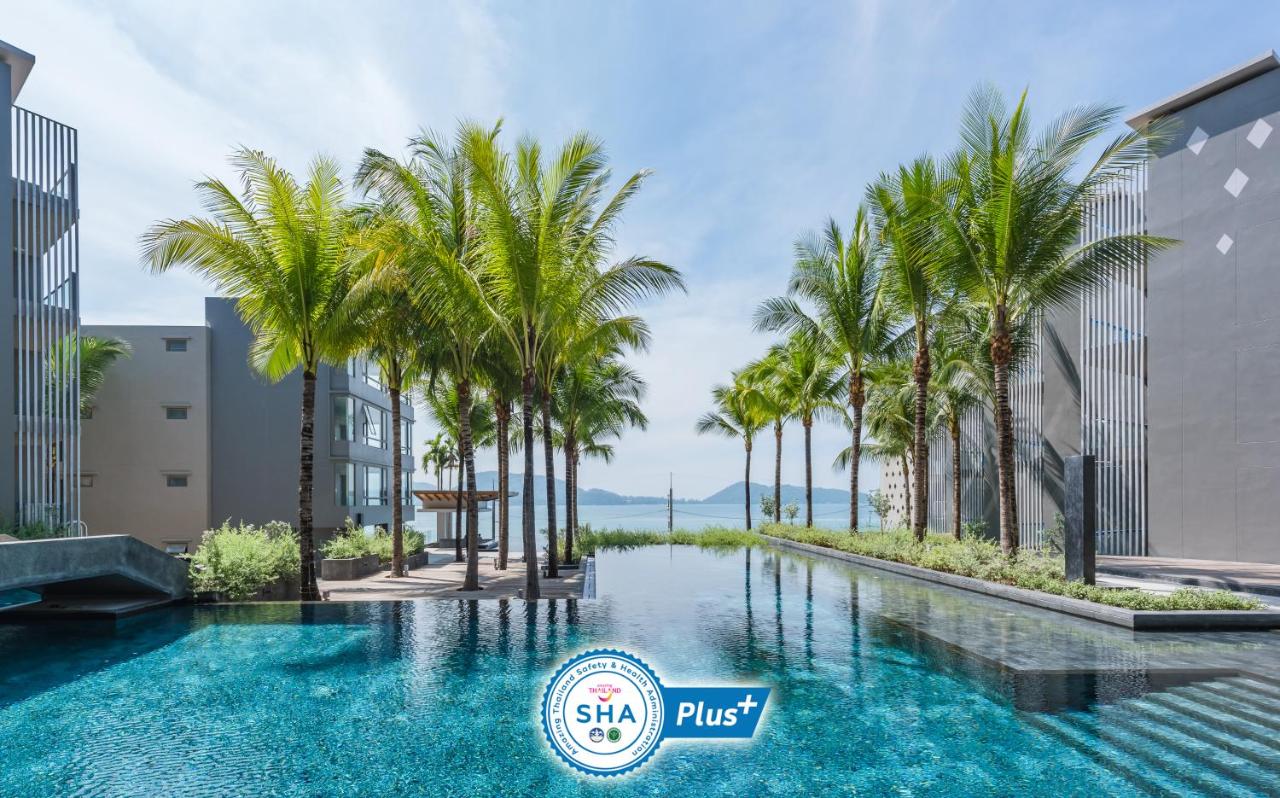 Oceanfront Beach Resort is a new 5-star hotel located in quiet beachfront on the North Patong. The Oceanfront Beach Resort and Spa offers accommodation with a restaurant, an outdoor swimming pool and a fitness centre.
3. Crest Resort and Pool Villas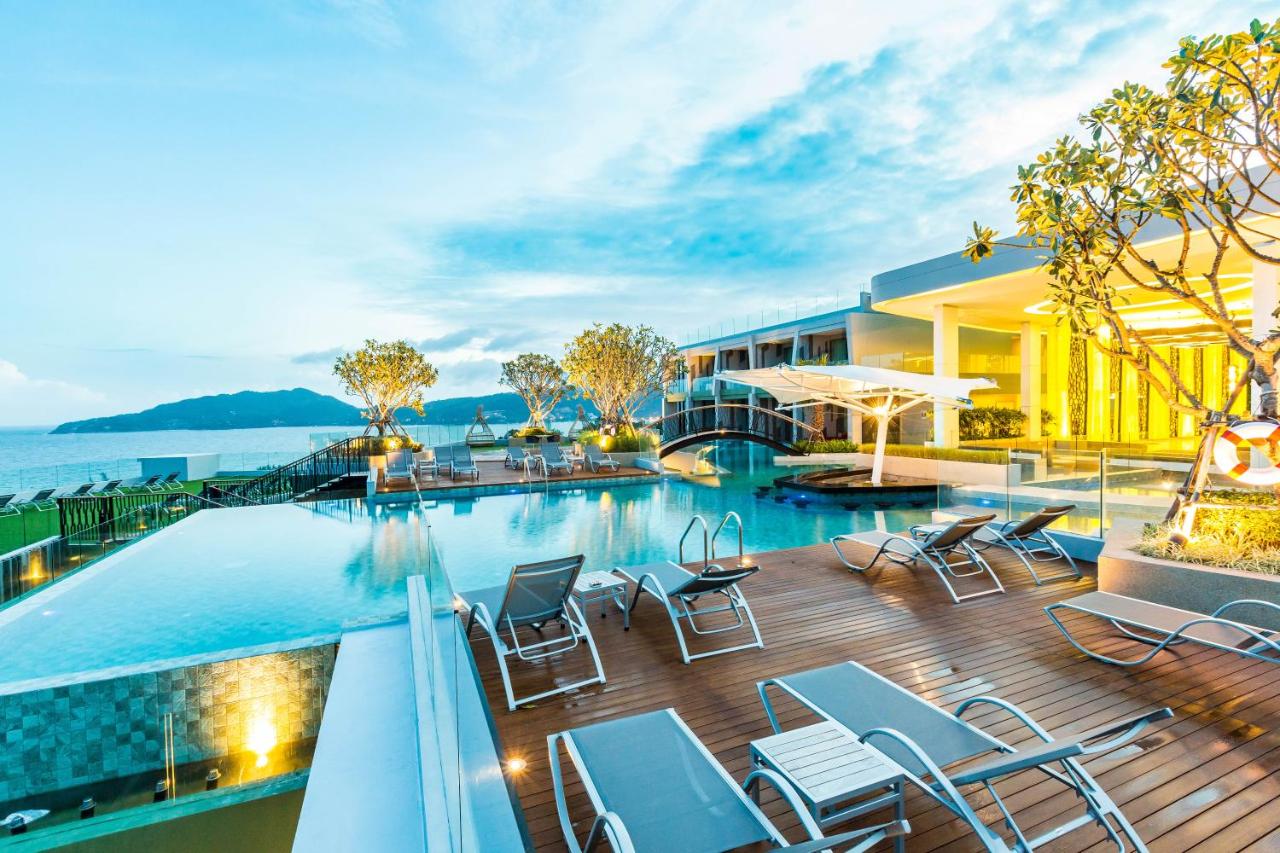 Crest Resort & Pool Villas perched on a gentle hillside, on the beautiful Tri Trang Beach, just outside Patong. Surrounded by tropical rain forest and stunning 240° views of turquoise waters from the famous Andaman Sea, the Crest Resort is the perfect venue for a well-deserved natural getaway holiday within an enchanted setting.
4. Wyndham Sea Pearl Resort Phuket
Offering breathtaking views of Patong Bay and the Andaman Sea and nestled within 15 acres of lush tropical landscapes, Wyndham Sea Pearl Resort Phuket beckons one and all to the Pearl of the South. This Phuket Sandbox hotel is found in a location that boasts easy access to iconic sites like Patong Beach, Paradise Beach, Bangla Road.
5. Grand Mercure Phuket Patong Resort & Villas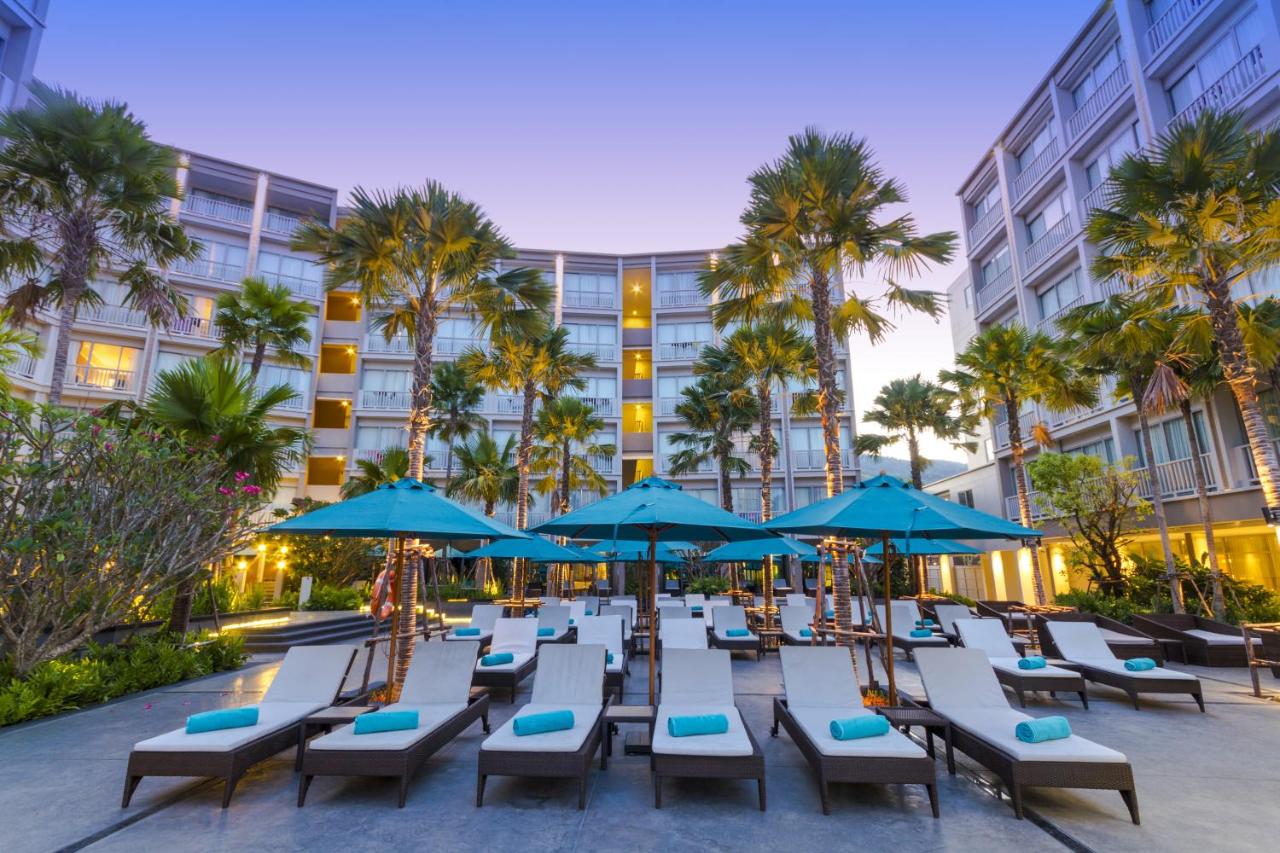 Just steps away from Patong's nightlife, Grand Mercure Phuket Patong Resort & Villas are a serene hideaway tucked behind Phuket's Andaman seafront. The stories told within these walls engage the mind, captivate the senses and enhance each guest's experience.
6. Phuket Marriott Resort and Spa, Merlin Beach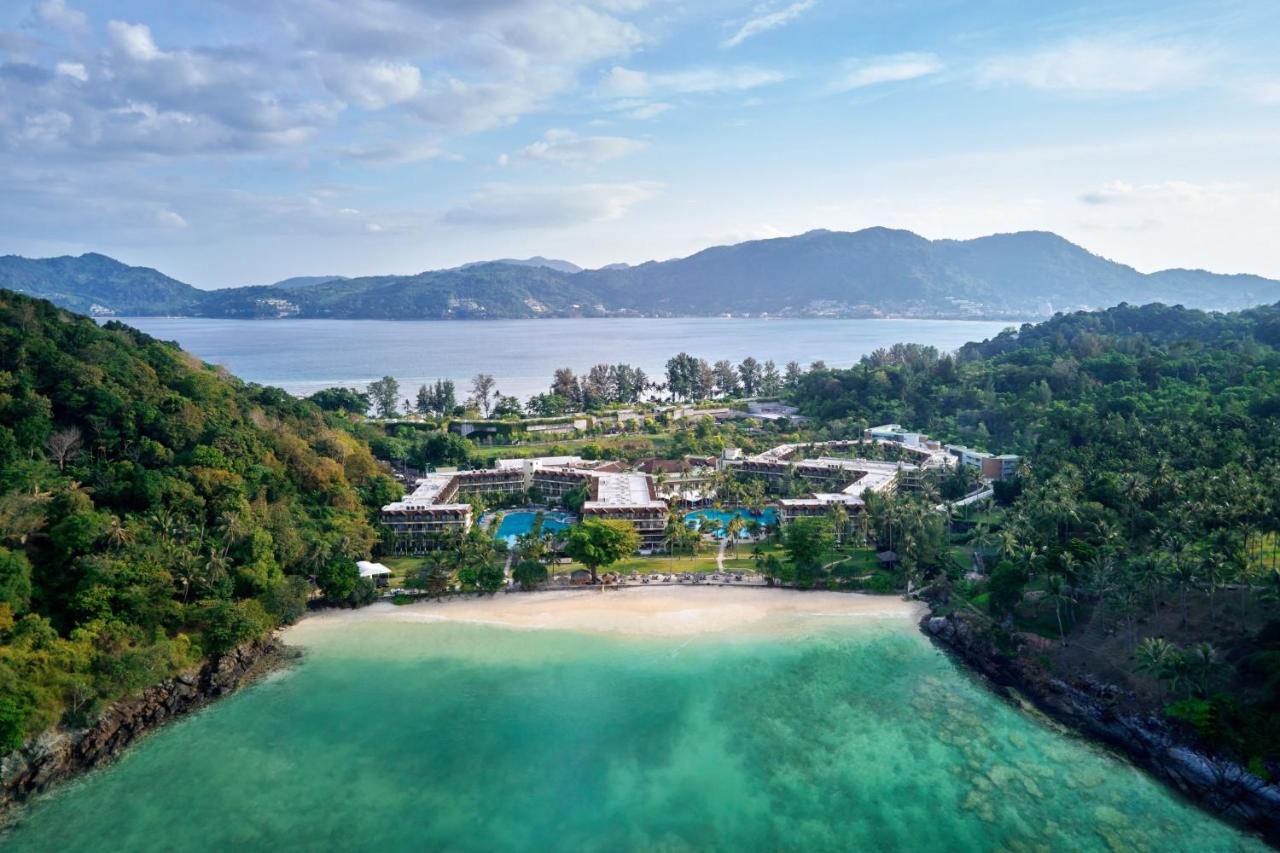 Phuket Marriott Resort & Spa, Merlin Beach is a 5-star luxury resort overlooking the Andaman Sea in Phuket. Set amongst forested mountains and lush, tropical landscaped gardens, serenity awaits at Phuket Marriott Resort & Spa, Merlin Beach. Located on a beautiful secluded stretch of white sandy Tri-Trang Beach, the resort boasts its own reef and stylish accommodation.
7. The Royal Paradise Hotel & Spa
Occupying a prime location along Patong Beach, Royal Paradise Hotel & Spa features an outdoor pool and 4 dining options. Decorated in calming neutral shades, elegant rooms at Royal Paradise feature classic wood furnishings and comfortable seating areas. Some rooms boast a private balcony views of the pool or garden.
8. Diamond Cliff Resort & Spa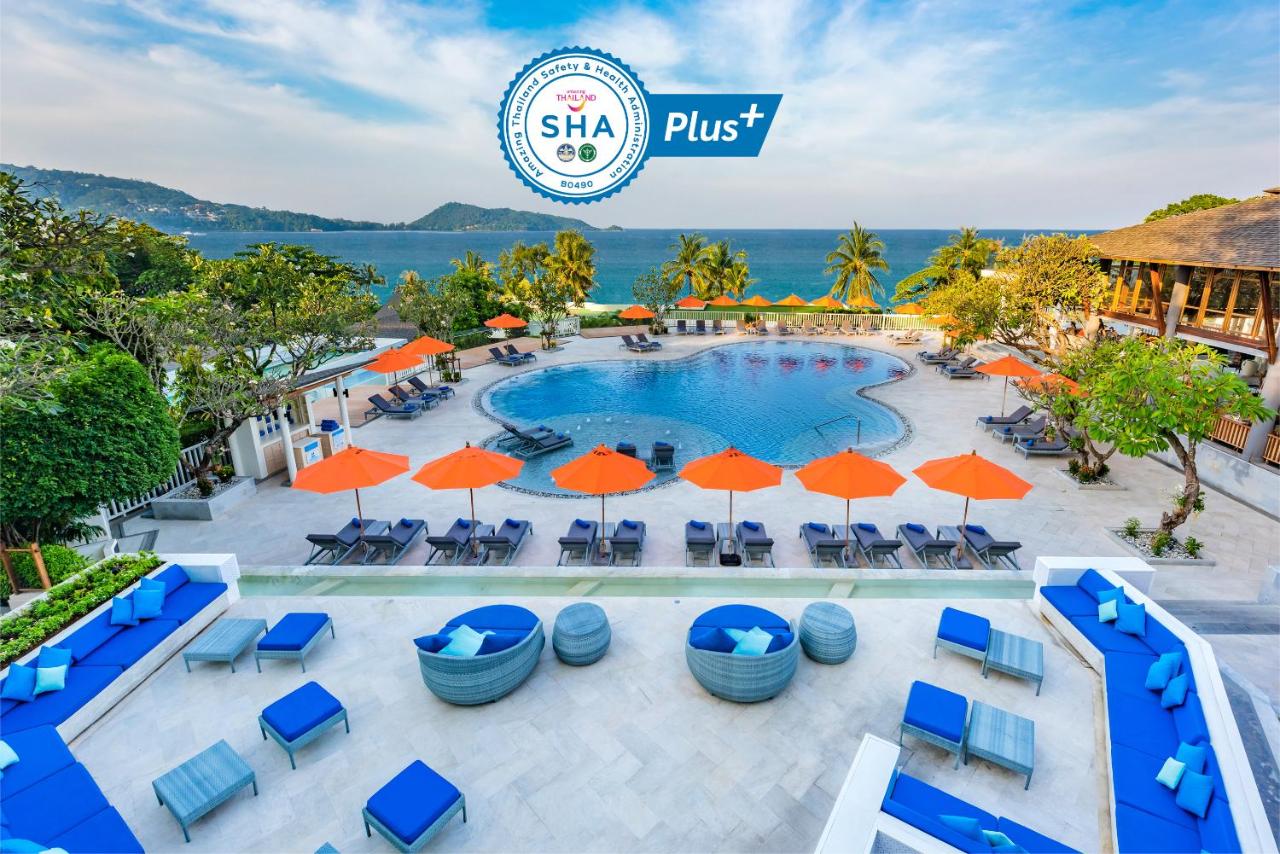 At Diamond Cliff Resort & Spa, experience an authentic Thai luxury resort nestled on the gentle hills of Patong with breathtaking panoramic views of the Andaman Sea. Spacious, private and totally romantic, this idyllic retreat is a sanctuary for relaxation in a perfect location to enjoy the spoils of Patong City just minutes away. This romantic Patong resort is a first choice for honeymooners with beautiful rooms and suites overlooking the ocean and a choice of four delicious restaurants with cuisine from around the world. There is plenty to do at the luxury resort in Patong with two swimming pools, a rejuvenating spa and fantastic activities for all ages.
9. ibis Phuket Patong Hotel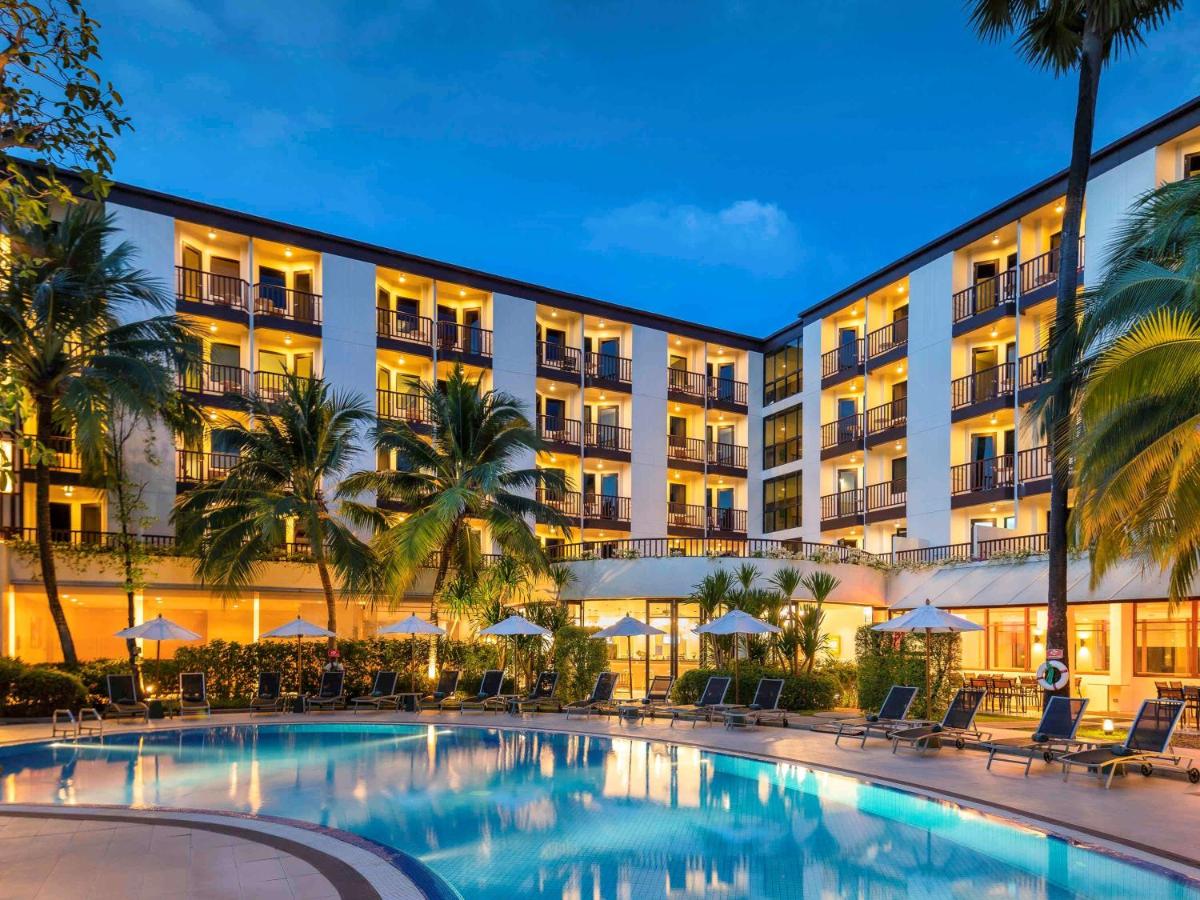 Hotel Ibis Patong Phuket is favorably located in a quieter part of Patong, but still only a 10-minute walk from Bangla Road and 5 minutes from the beach. The Patong Phuket Ibis offers a fun time for all, with a large swimming pool and a full entertainment program.
10. DoubleTree by Hilton Phuket Banthai Resort
DoubleTree by Hilton Phuket Banthai Resort is set in the heart of Patong, opposite the sandy beach and turquoise water of the Andaman Sea. All rooms come with a private balcony or terrace overlooking the pool and tropical green garden.
11. Paripas Patong Resort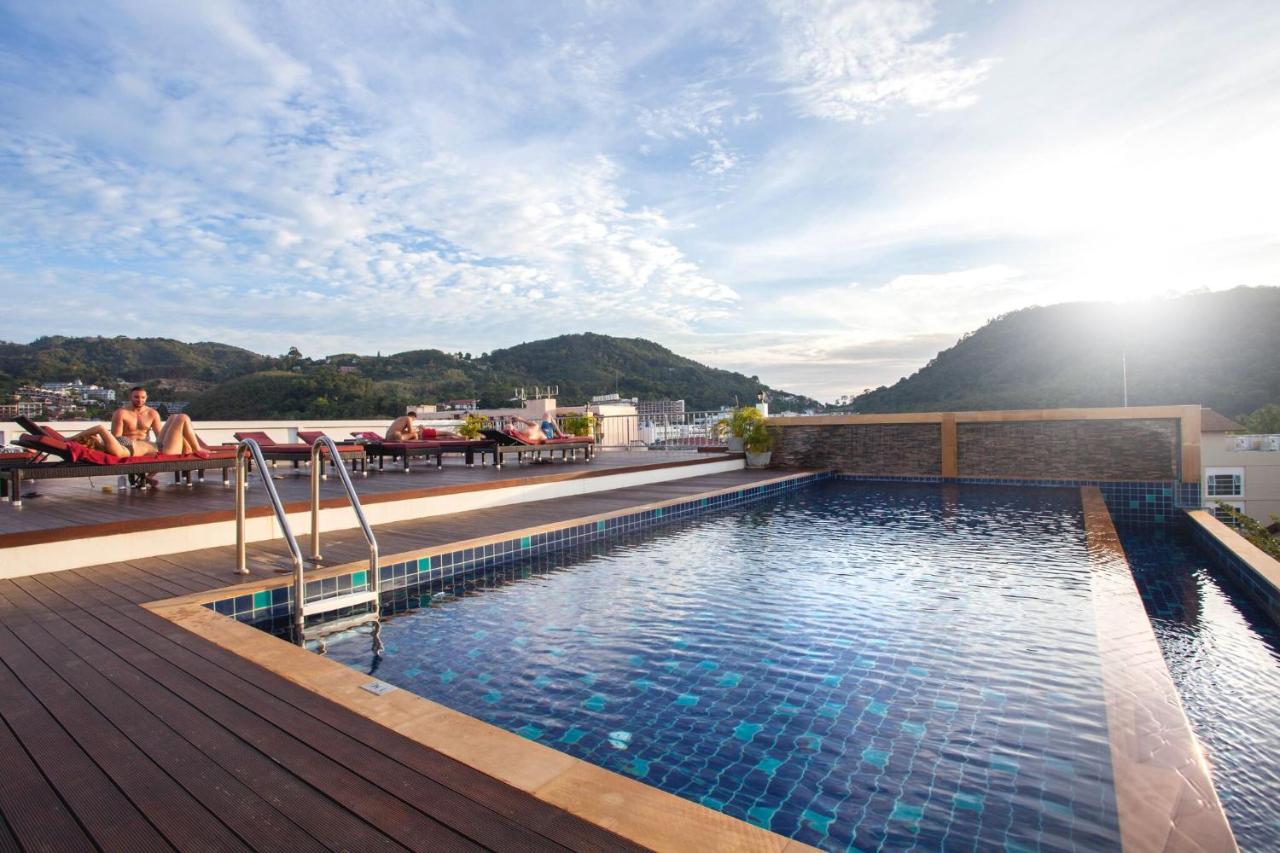 Located less than a 5-minute walk from Patong Beach, Paripas Patong Resort features two outdoor pools, a sun terrace and a fitness center. Rooms at this Patong hotel come with a balcony with city or mountain views.
12. Holiday Inn Express Phuket Patong Beach Central
Holiday Inn Express Phuket Patong Beach Central is a smart hotel located in the heart of Patong Beach, for savvy travelers looking for a relaxing island getaway experience. The hotel offers quick access to all of Phuket's major shopping, dining and entertainment venues. Featuring 277 stylishly designed modern rooms, this hotel is the smart choice for savvy leisure travelers who are looking for the best location with the best value in a resort-style hotel on their island getaway.
13. Hotel Clover Patong Phuket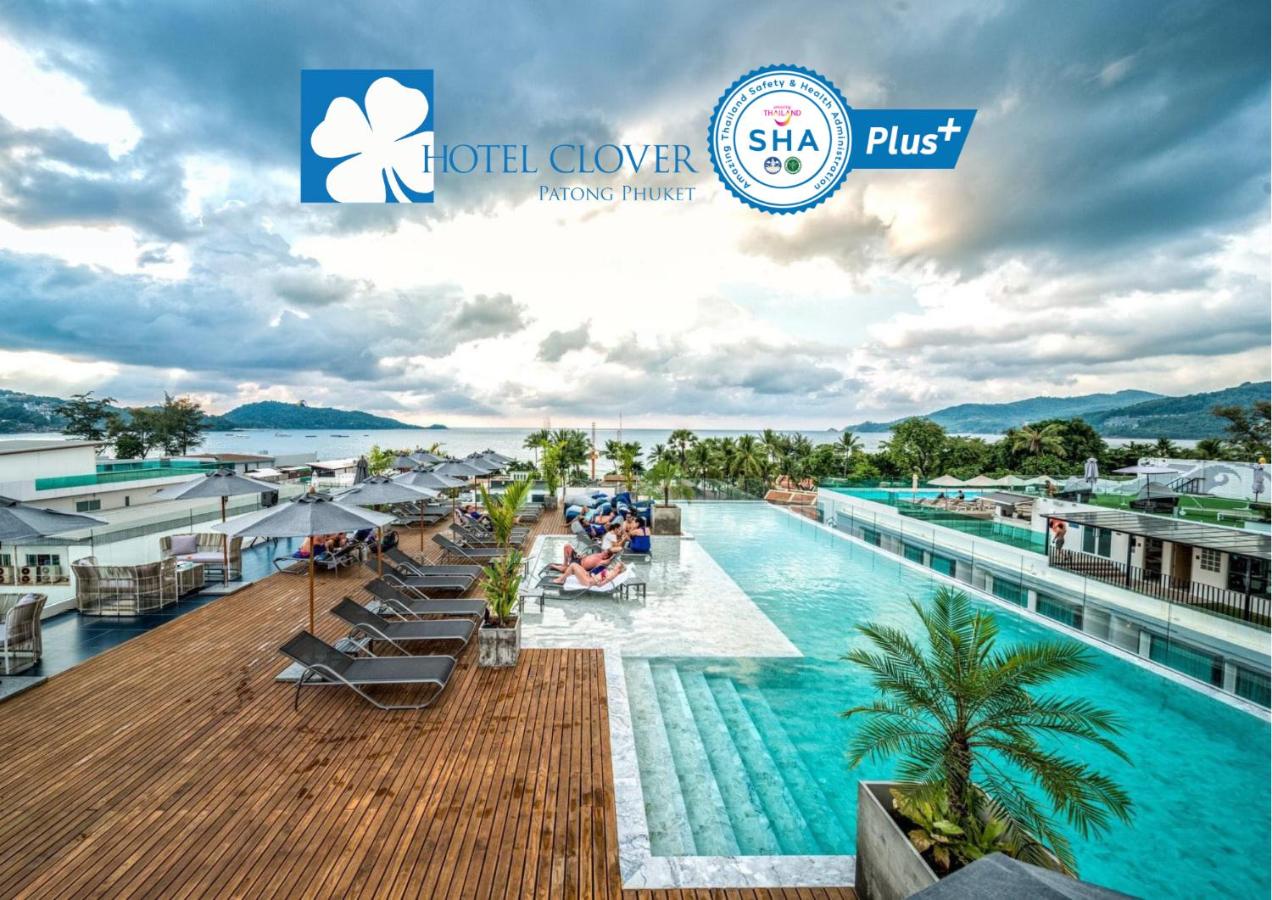 Hotel Clover Patong is a 4-star hotel featuring contemporary design combined with warm Thai hospitality and the highest standard of service and quality, staying true to its philosophy of "Simplicity in Luxury". Located in the heart of Phuket, Hotel Clover Patong is a minute walk to the popular Patong beach, 5 minutes' walk to Jungceylon, the largest shopping mall on the island and Bangla Road, a fun party district.
14. Burasari Phuket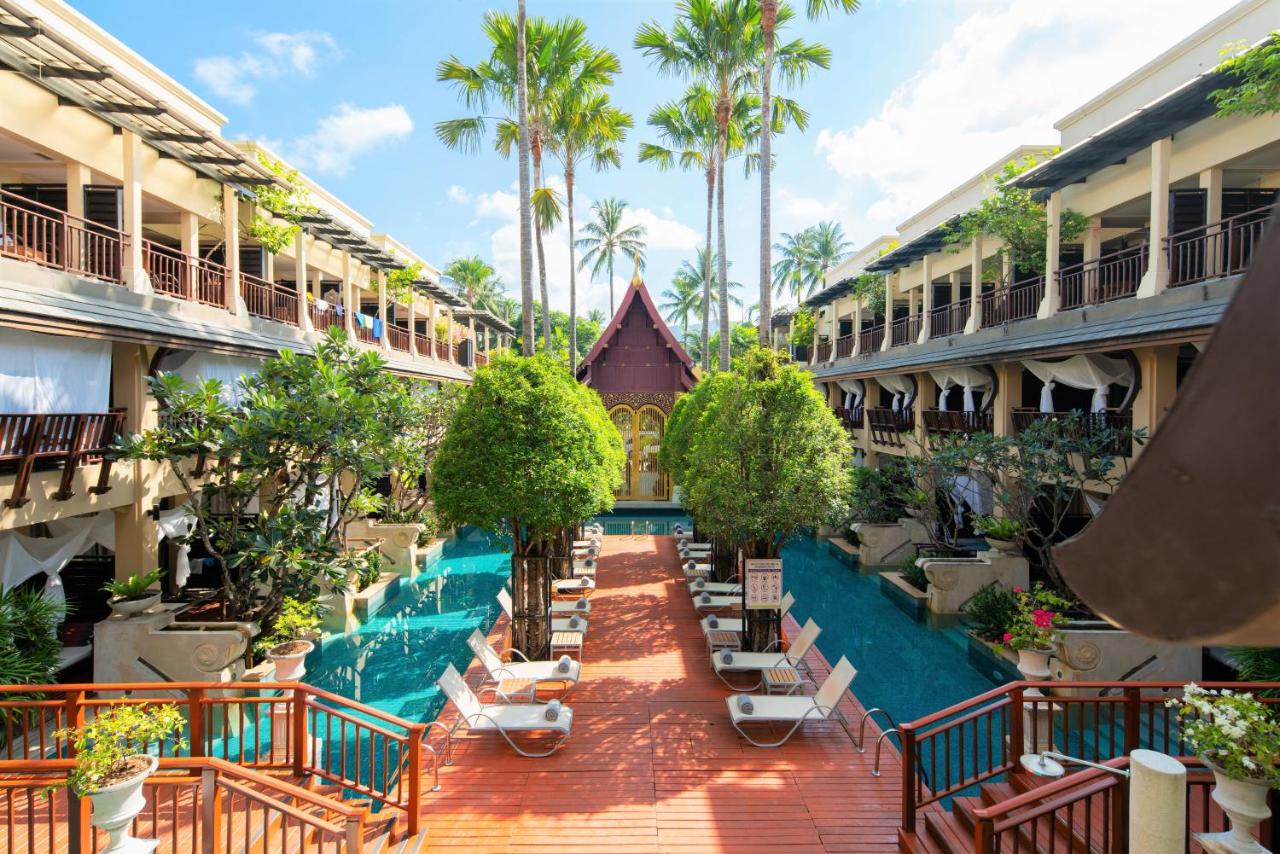 Tropical oasis in Phuket Burasari Phuket enjoys an excellent location in the southern part of Patong, just a few steps from the beach and a short walk from Jungceylon Shopping Center, the popular Walking Street, restaurants and the famous nightlife. The resort offers guests comfortable rooms in various categories. The resort facilities include 2 outdoor pools with sun terraces and pool bar, a restaurant serving Thai and international cuisine, a salad bar with grill, a bar, a spa, pool tables, a tour desk, and parking.
15. LIV Hotel Phuket Patong Beachfront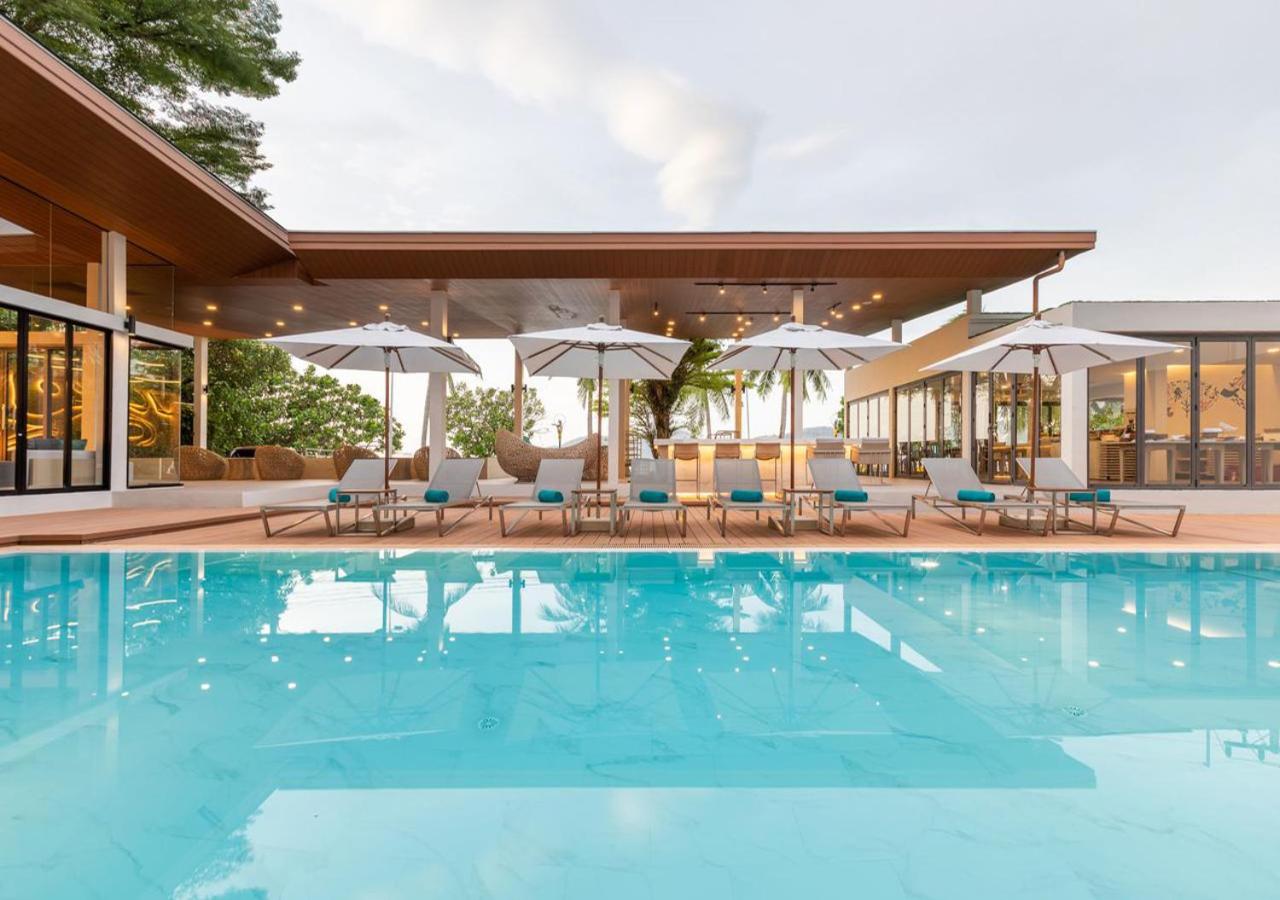 LIV Hotel Phuket is conveniently located on the beachfront Patong, surrounded by all the tourists' attraction Patong could offer. The hotel has an outdoor pool, a trendy restaurant and a bar overlooking the Patong Beach. A boundless open-air architecture features an incredible view of the sea at every turn. Escape effortlessly into your sensory adventure of choice, from spontaneous to serene and secluded atmosphere.
16. Hotel Indigo Phuket Patong
Hotel Indigo Phuket Patong is a boutique hotel in Patong. Located nearby Patong Beach, which is known for its pristine sandy beaches, nightlife scene and lush greenery, you'll also enjoy easy access to Kathu's unique attractions. Inspired by Phuket's fishing village, tropical forest and exciting nightlife, Hotel Indigo Phuket Patong's designs combine both old and new elements that define the island.
17. SLEEP WITH HOTEL design hotel @ patong
SLEEP WITH ME HOTEL design hotel @ patong comprises of 258 Guest Rooms & Suite Rooms, overlooking skyscrapers of Patong Bay. The hotel is well located in the heart of Patong and is known for its modern facilities, personal service and international standards of comfort. However, the SLEEP WITH ME HOTEL design hotel @ patong has its own individual character while reflecting local flavor.
18. Baan Laimai Beach Resort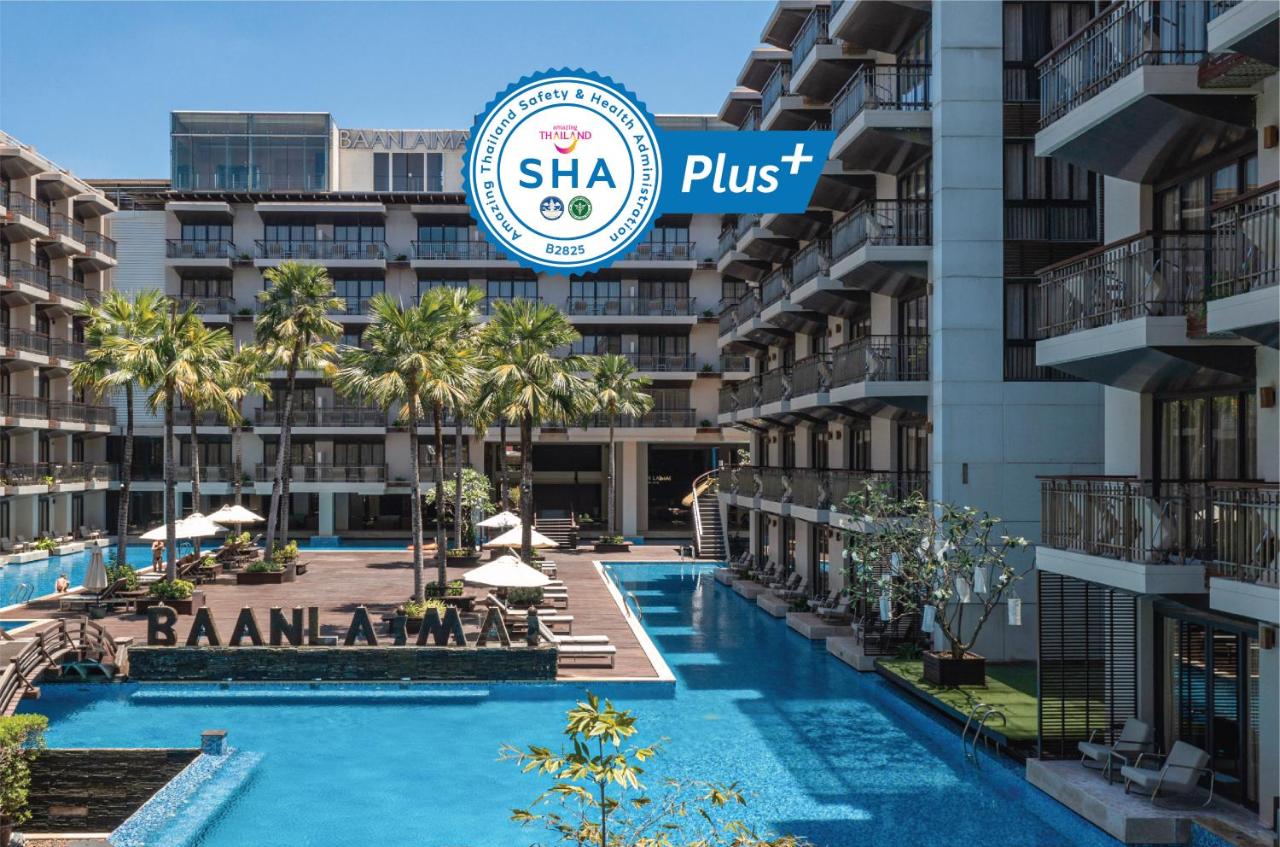 Baan Lamai Beach Resort & Spa appeals to many since it's aptly located in the central part of Patong Beach, making it accessible to Junceylon shopping mall and Bangla Street at a walkable distance. The report features an opulent saltwater swimming pool and a Spa to relax. Additionally, guests are welcome to use complimentary wifi that provided throughout the resort, fitness center, and dine at the two on site restaurants; offering delectable Asian fusion delicacies.
19. Wyndham Grand Phuket Kalim Bay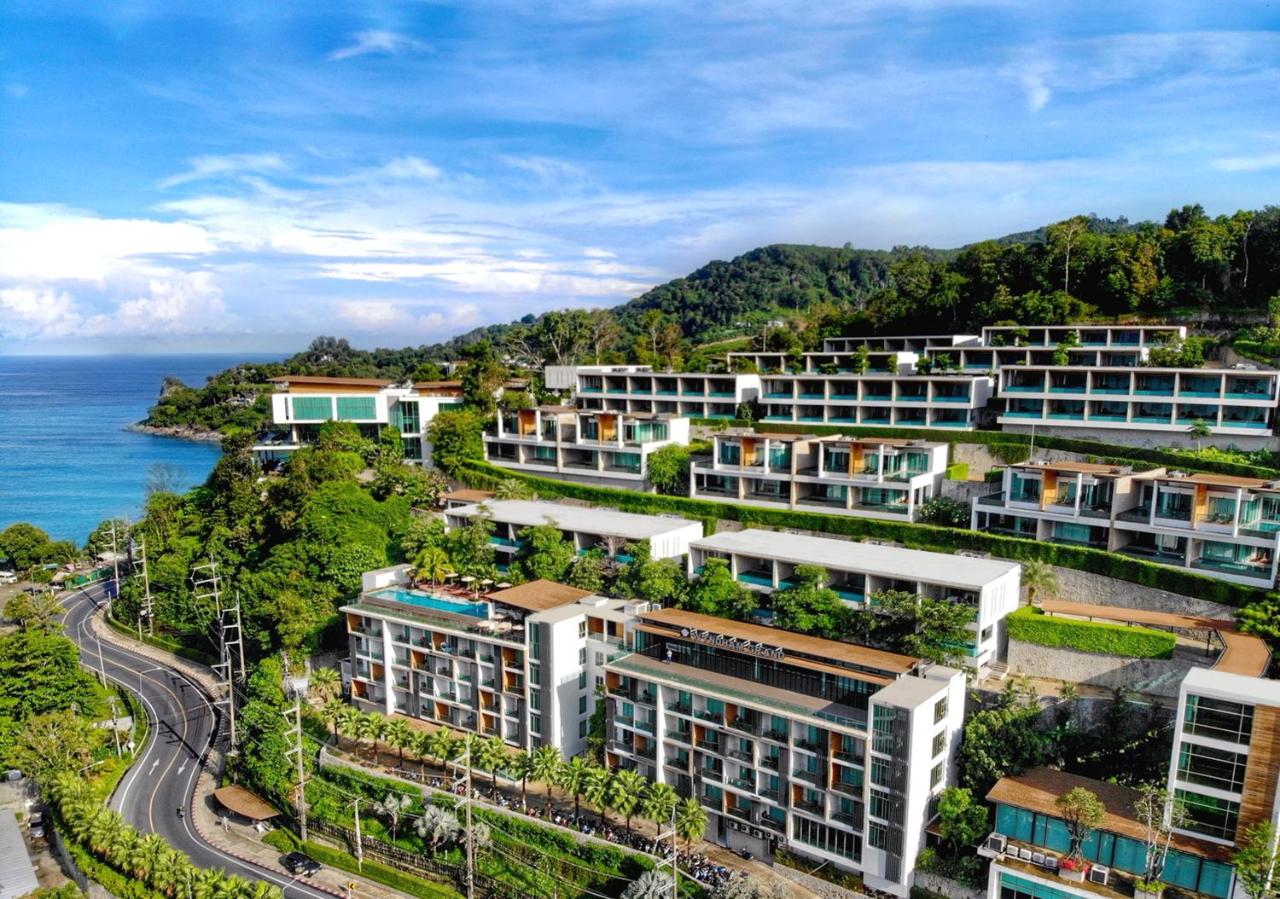 Experience the beauty of Thailand's largest island when you escape to the Wyndham Grand Phuket Kalim Bay. A spectacular seaside location and luxurious suites with modern travel amenities provide everything you need for a relaxing getaway to the "Land of Smiles".
20. Patong Merlin Hotel
Patong Merlin Hotel is a Phuket Sandbox hotel located a 5-minute walk from Patong Beach. It features 4 outdoor pools and a spa. Patong Merlin Hotel has modern rooms with a touch of tropical tranquility.
21. Skyview Resort Patong Beach Hotel
Situated in Patong Beach, 1.7 km from Patong Beach, Skyview Resort Patong Beach Hotel is a Phuket Sandbox hotel that features accommodation with a restaurant, an outdoor swimming pool and a fitness centre.
22. Sunset Beach Resort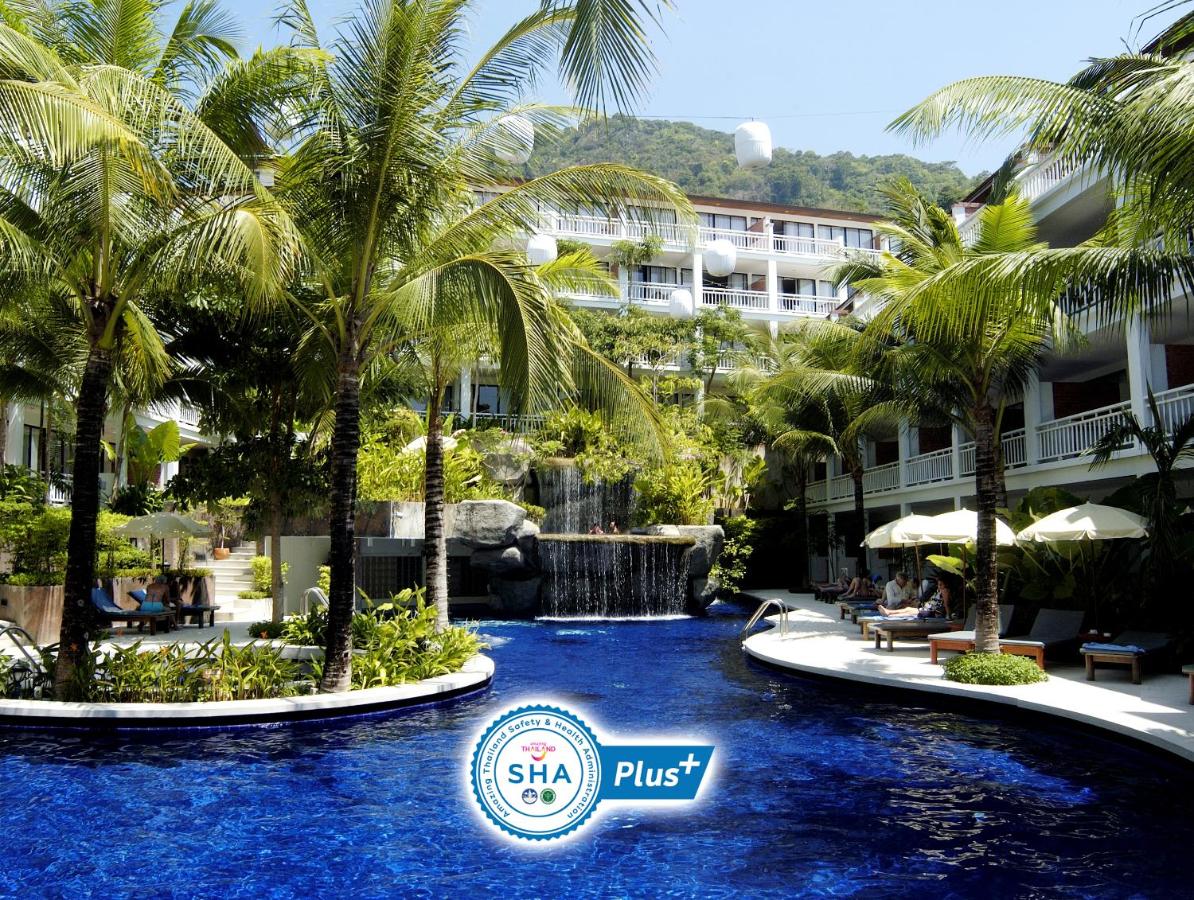 Featuring a spa with massage services and an outdoor spa pool, Sunset Beach Resort provides a quiet getaway along Patong Beach. The resort offers 1 restaurant and 3 bars. Resort Sunset Beach provides a free shuttle service to Patong Town, 2.5 km away. Spacious rooms at Sunset Resort offer balconies with outdoor seating areas.
23. Four Points by Sheraton Phuket Patong Beach Resort
Discover Phuket's newest beachfront resort with stylish and stress-free stays at Four Points by Sheraton Phuket Patong Beach Resort. Nestled in Phuket's top beach destination, just a few steps away from Patong's vibrant entertainment district and 20 min drive to Old Phuket Town, the hotel is ideal for families, couples and groups of friends.
24. The Nature Phuket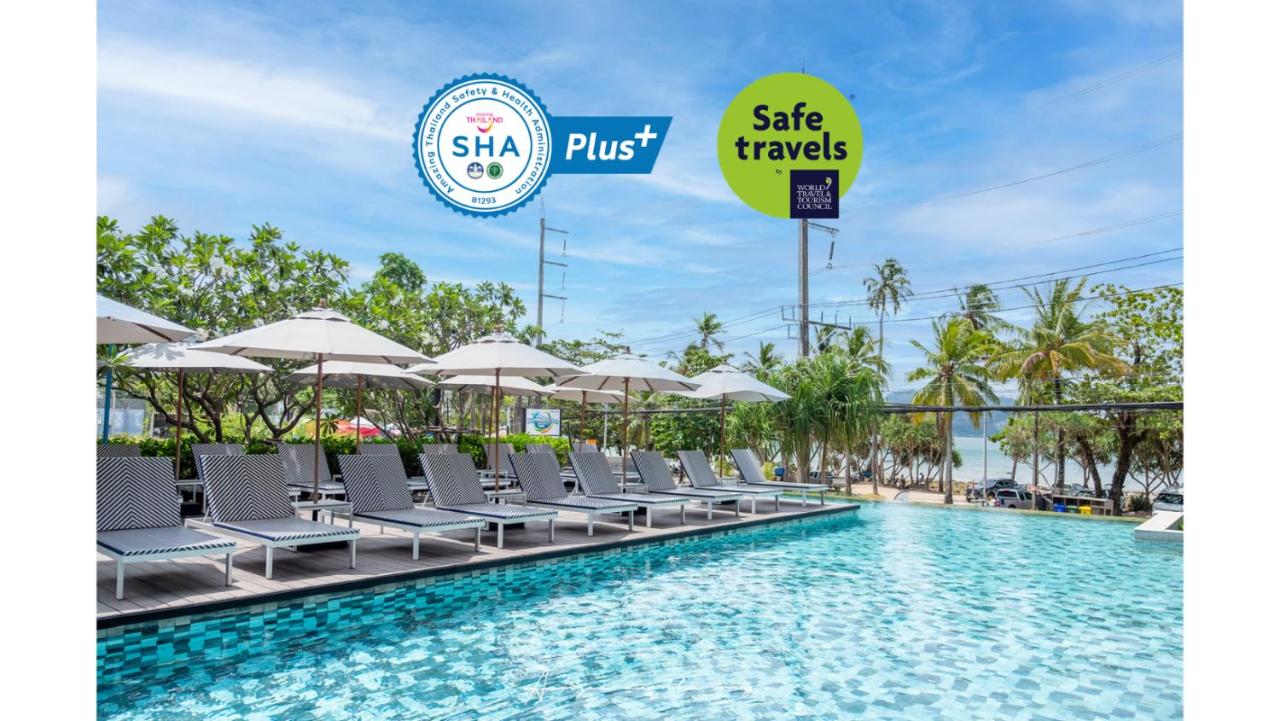 The Nature Phuket is a contemporary 5-star resort near Patong Beach overlooking the Kalim Bay. This stylish 300-room hotel is a tranquil sanctuary surrounded by the lush green nature, only 5 minutes' drive to the vibrant beach, shopping and nightlife at Patong Beach. Relax in chic guest rooms and suites with beautiful design details and modern amenities, make a splash in one of hotel's three outdoor swimming pools and spend hours being pampered at the luxury spa. With a kid's club, fitness gym, meeting rooms and choice of dining venues, there is something for everyone at The Nature Phuket.
25. Patong Heritage Hotel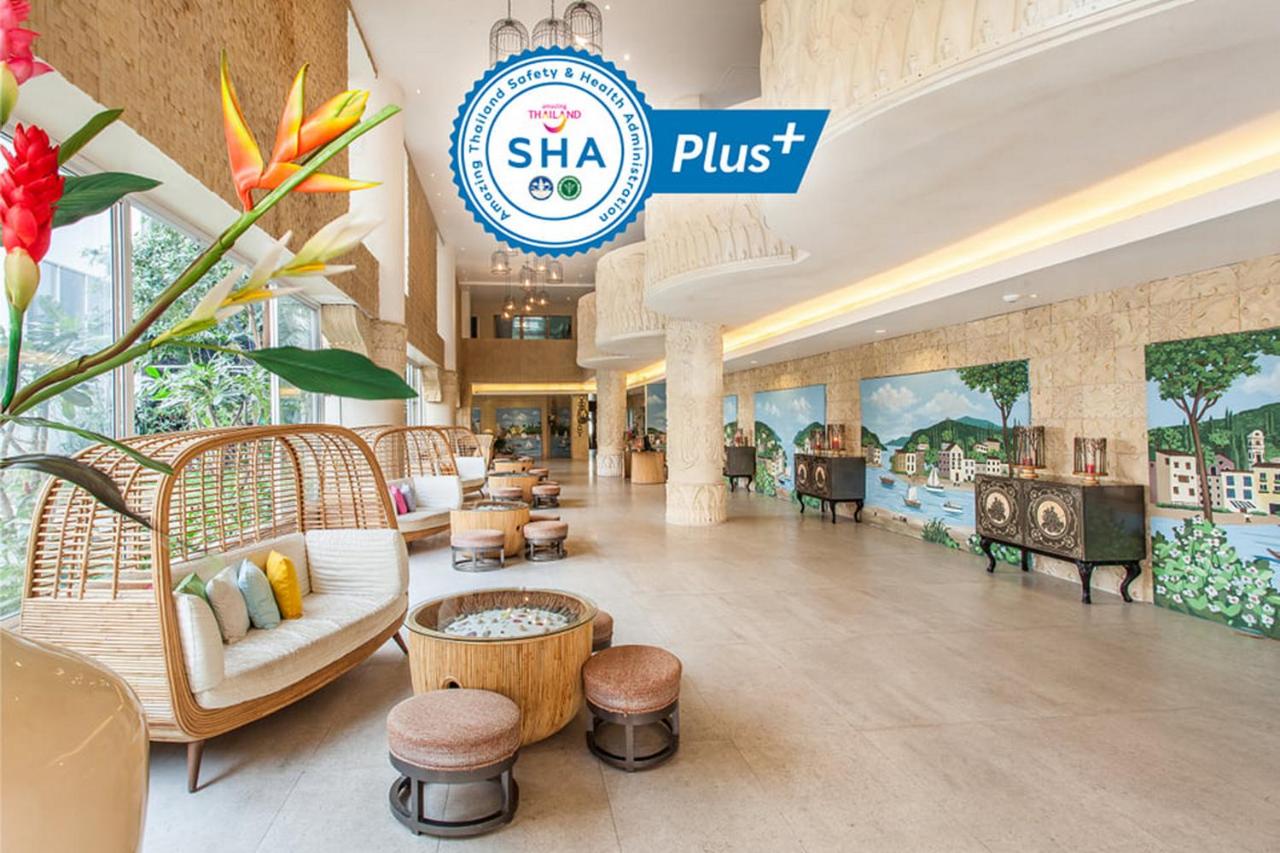 A 5 minute walk from Patong Beach, Patong Heritage features luxury and stylish rooms with modern facilities. It has an outdoor pool and an on-site restaurant. Patong Heritage is within a 10 minute walk from the bustling Bangla Road and Jungceylon Shopping Center. Each room is tastefully decorated and has a private balcony.
26. The Bloc Hotel
The Bloc Hotel is situated in the heart of Patong, right on Patong beachfront. The hotel is accessible to many tourists' attractions such as Bangla Walking Street, shopping malls, restaurants and bars. The Bloc Hotel Patong is designed in a modern style to cater to both Thai and foreign guests looking for the perfect place to relax within close proximity to attractions and the beach.
27. Sai Rougn Residence
Sai Rougn Residence is a hotel built on a 3700 squares meters land in a nice tropical garden, located in Patong, just 15 minutes walking from the beach and 1 km from Patong center. Sai Rougn Residence has 65 rooms as well as a large and spacious restaurant.
28. C&N Hotel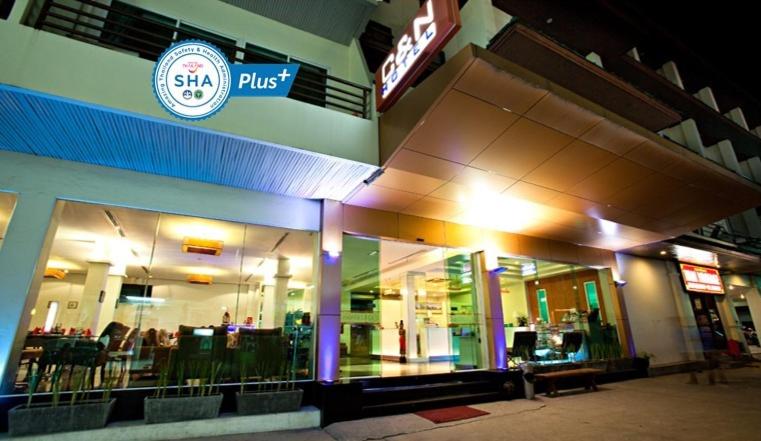 C&N Hotel is located in the middle of Patong City, close to the night life of Bangla Road, Jungceylon Shopping Mall, and few steps walk to Patong Beach. The hotel is affordable stay for Phuket Sandbox.
29. Naina Resort And Spa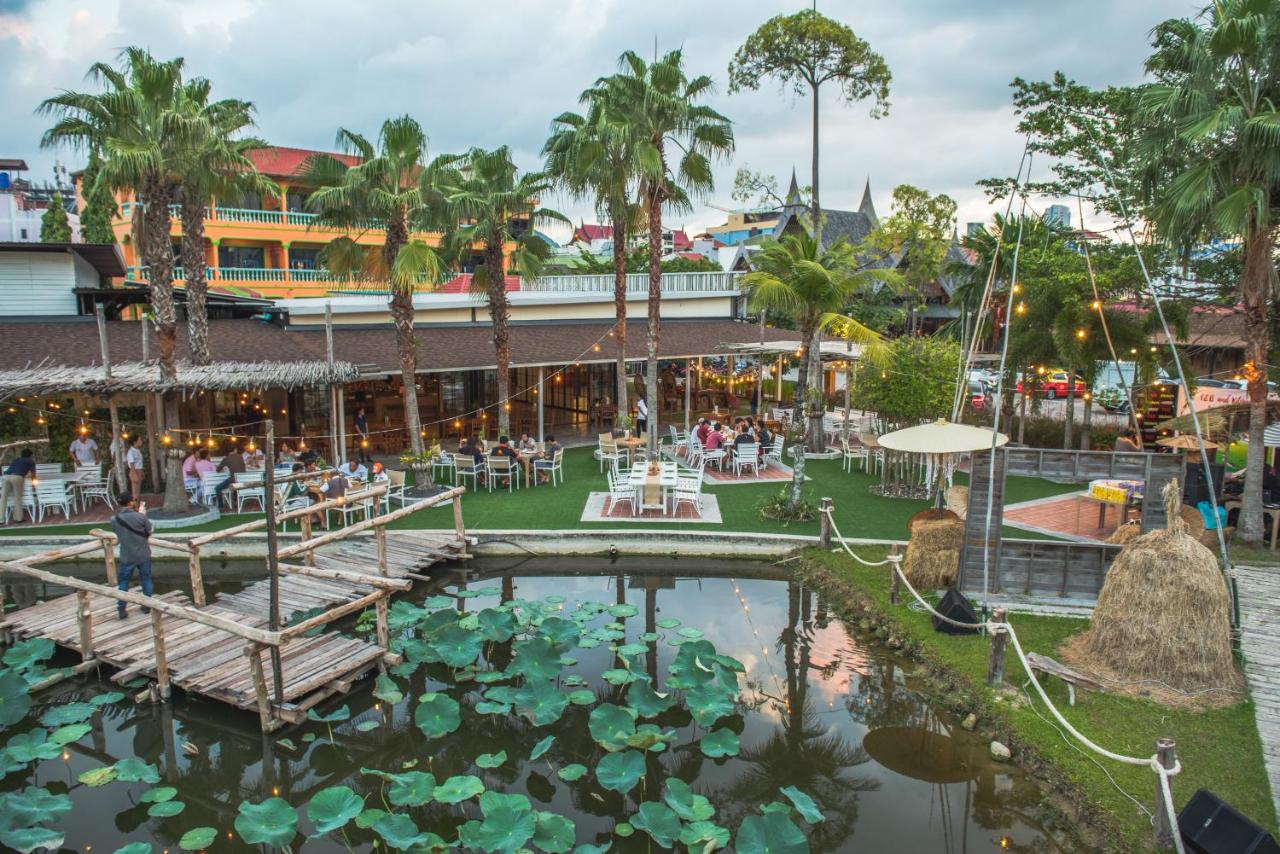 At Naina Resort & Spa, everything symbolizes rest and relaxation in an ambiance of luxury and quiet refinement. The hotel is ideal for both business and leisure travelers with easily access to the major shopping arcades and entertainment centers. All the appointed guestrooms are exquisitely designed to provide standards of comfort. All rooms are equipped with the necessary facilities to meet the needs of all guests. Spacious rooms provide well-lit work areas, fully stocked tea and coffee making facilities are just some of the features offered to enhance the pleasure of your stay.
30. The Marina Phuket Hotel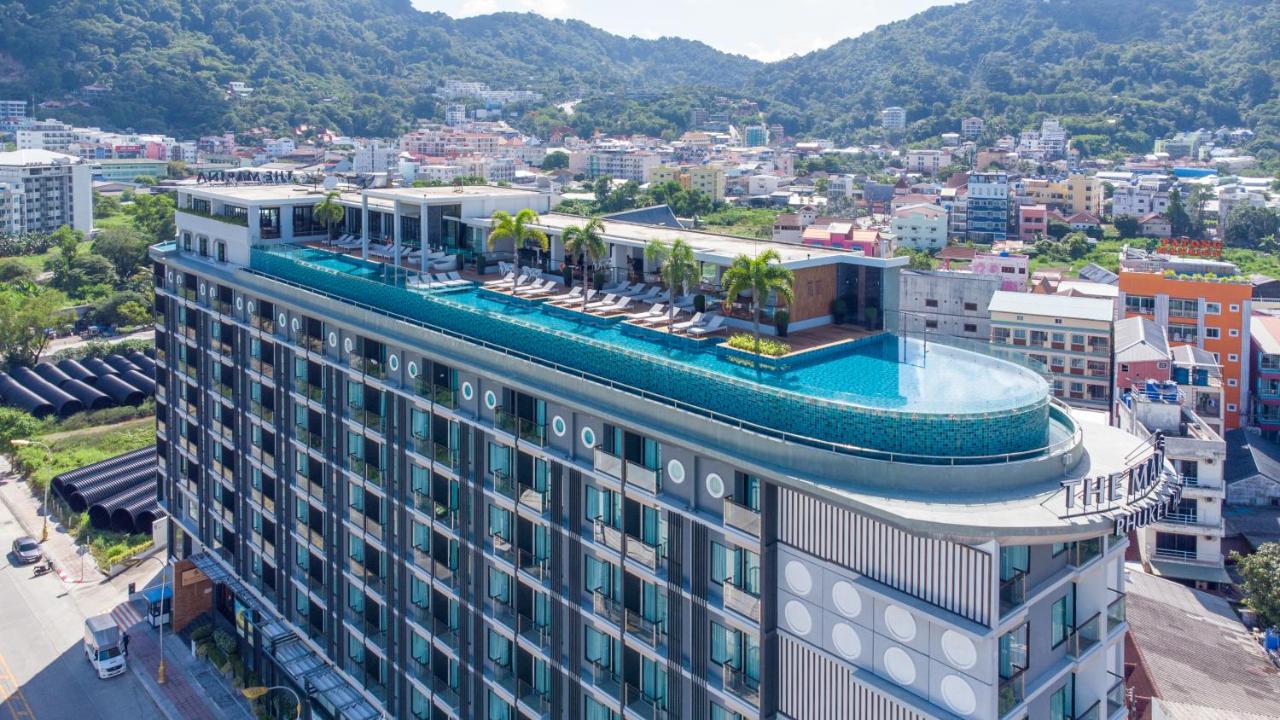 The Marina Phuket Hotel is situated on the central part of Patong and set directly in middle of Shopping center, Entertainment Places, Restaurants, Patong Beach etc.
31. Impiana Resort Patong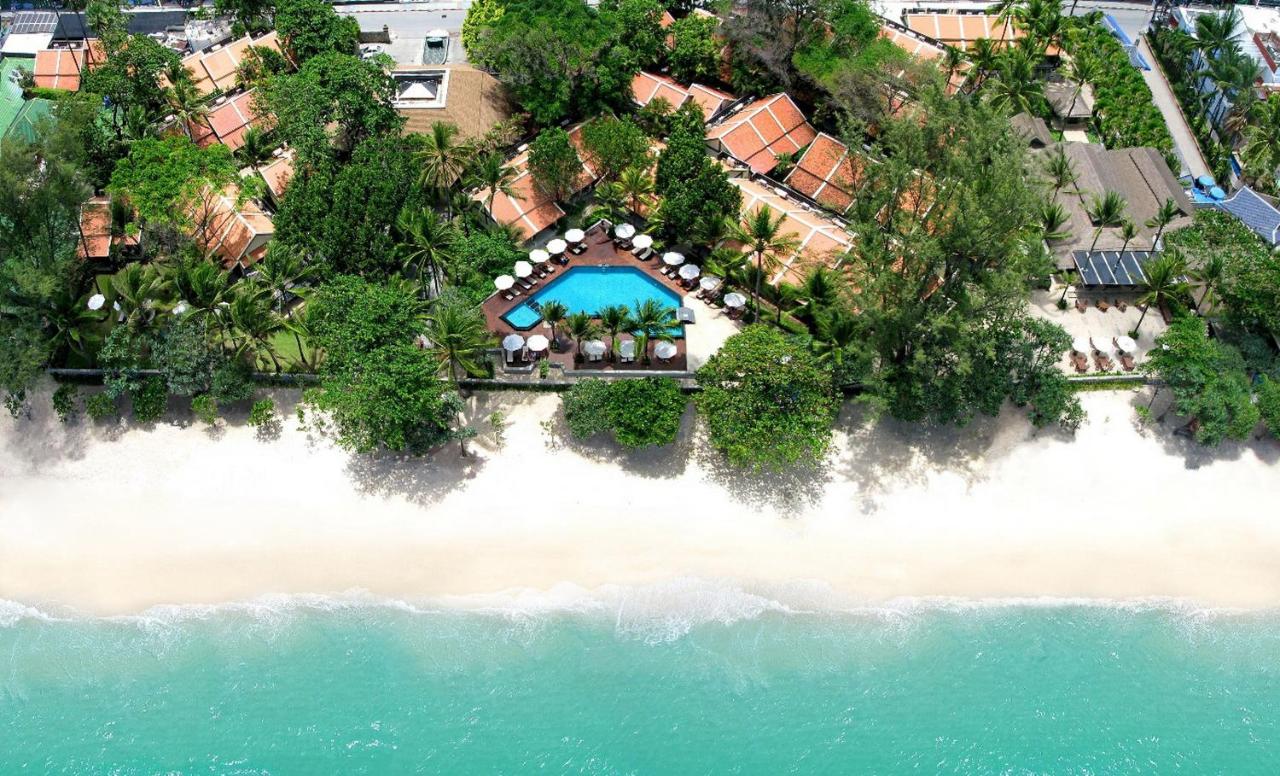 Impiana Patong Beach Resort is a four-star beach resort nestled in the heart of Patong. While being quiet and private, the resort is only 5-minute walk to a wide variety of street bars, restaurants, convenient shops and the famous "Bangla Road" for your daily and nightly entertainment. An ideal choice for the modern day traveler and vacationer, Impiana Beach resort features 71 rooms and boasts six room categories in cabana style comfortable and spacious with private patio to luxurious suites in classic Thai style. All rooms are set in lush tropical landscaping with garden or (partial) sea views, depending on your selected room category.
32. Kalima Resort & Spa
Kalima Resort and Spa is conveniently located only a 5-minute drive to Patong and Kamala beaches. It offers stylish air-conditioned rooms with free Wi-Fi. Guests can unwind at the pool deck or indulge in spa massages. Rooms at Kalima Resort and Spa are tastefully furnished with contemporary decor in neutral tone. Selected rooms feature a sea view.
33. Thanthip Beach Resort
Thanthip Beach Resort provides well-appointed rooms only 200 m from popular Patong Beach. Rooms offer spacious interiors and are fitted with amenities like a minibar, in-room safe and a coffee/tea maker. The resort boasts a large outdoor pool and a restaurant.
34. The Senses Resort & Pool Villas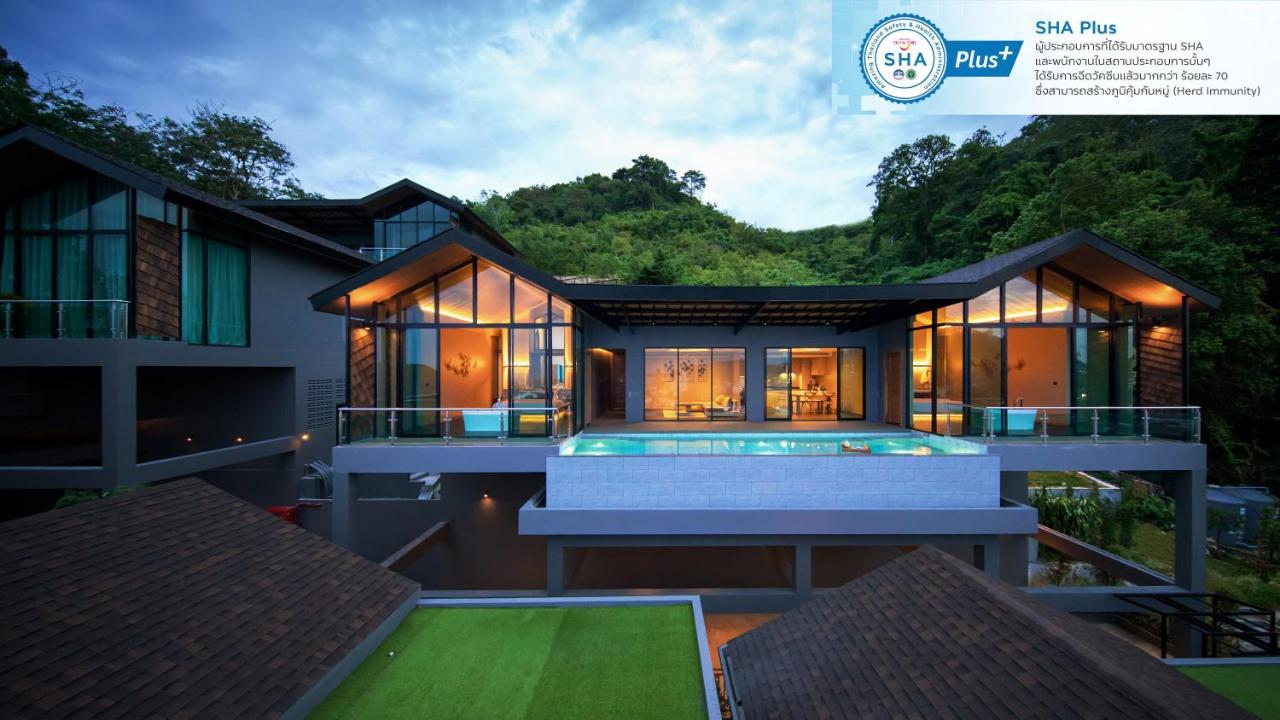 The Senses Resort offers a unique ambiance of relaxation, with supremely comfortable accommodation creating a haven of tranquility and wellbeing. With stunning views over the city and azure-blue Andaman Sea beyond, the welcoming resort is an ideal respite for romantic couples and families to unwind and be pampered, yet is only a short distance from the gorgeous tropical beach.
35. Holiday Inn Resort Phuket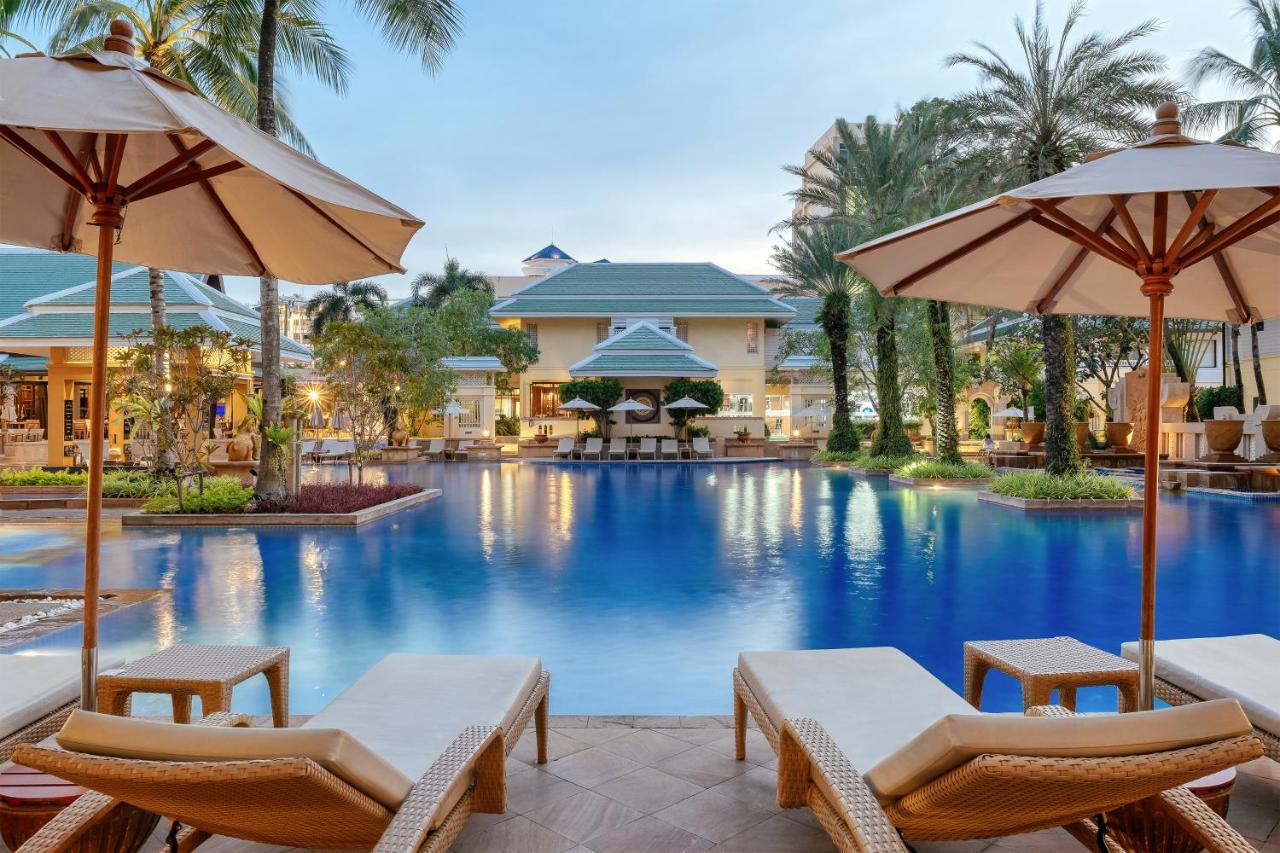 An ideal tropical resort, Holiday Inn Resort Phuket is located in the heart of Patong beach. Separated into two wings, Main Wing offers spacious contemporary designed rooms while Busakorn consists of beautifully appointed Poolview Studios and Thai elegance Villas. Not only being recognized as a trusted family favorite hotel in Phuket, it is also well known for great value cuisines from its restaurants.
36. Phuket Graceland Resort & Spa
Phuket Graceland Resort & Spa with its prime location overlooking the Andaman Sea is the best resort in Patong beach with its tropical beauty and geographic grandeur. Phuket Graceland endeavors to conduct the Anti-epidemic Measures to ensure the health and safety of guests and employees.
37. Nipa Resort Patong Beach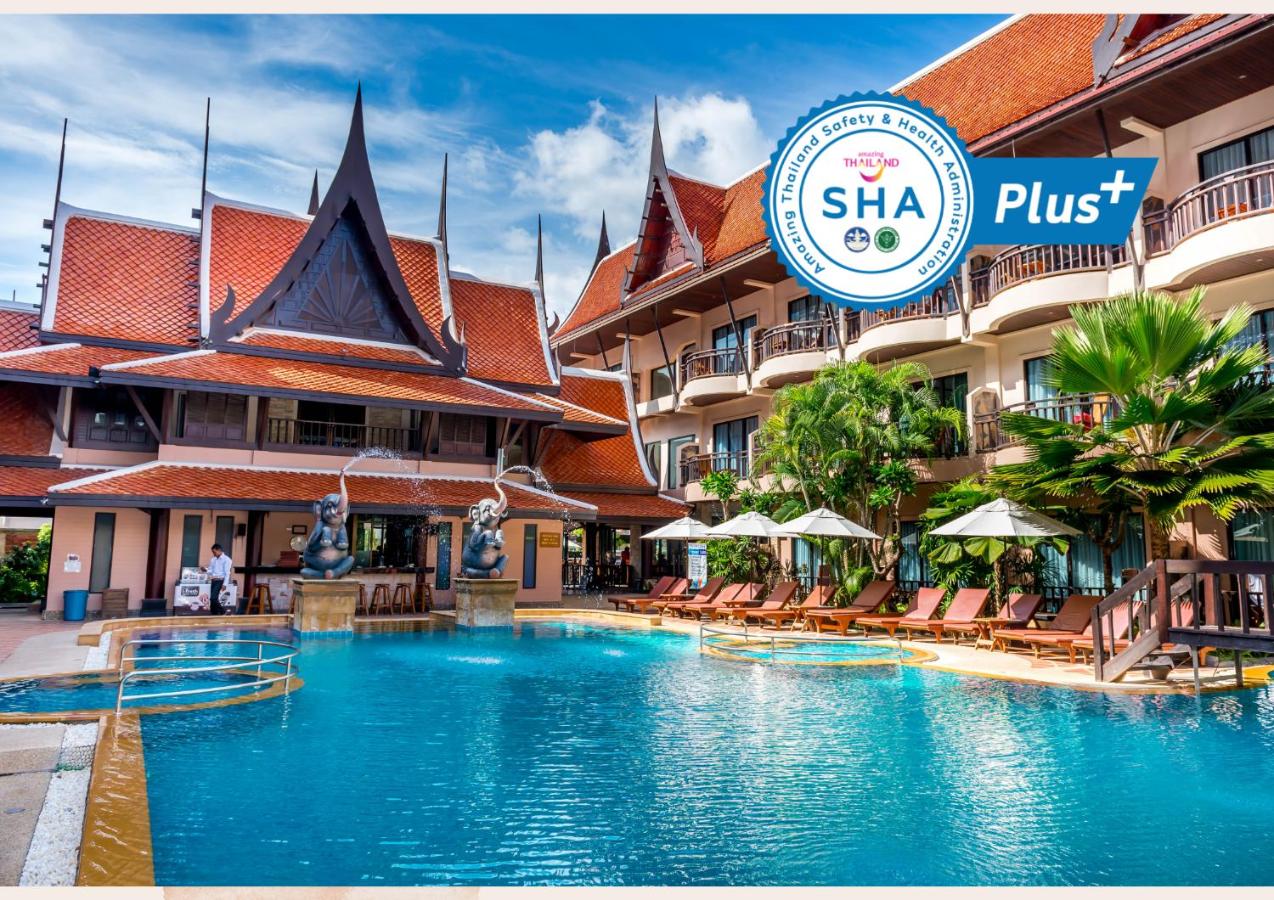 Nipa Resort comprises of a group of small low-rise buildings, full equipped as a boutique resort. All of resort's rooms are built with individual balconies to allow a private atmosphere amidst the nature. In this intimate surrounding, a guest's every need is catered by a cheerful attentive staff in the famous Thai hospitality manners.
38. BYD Lofts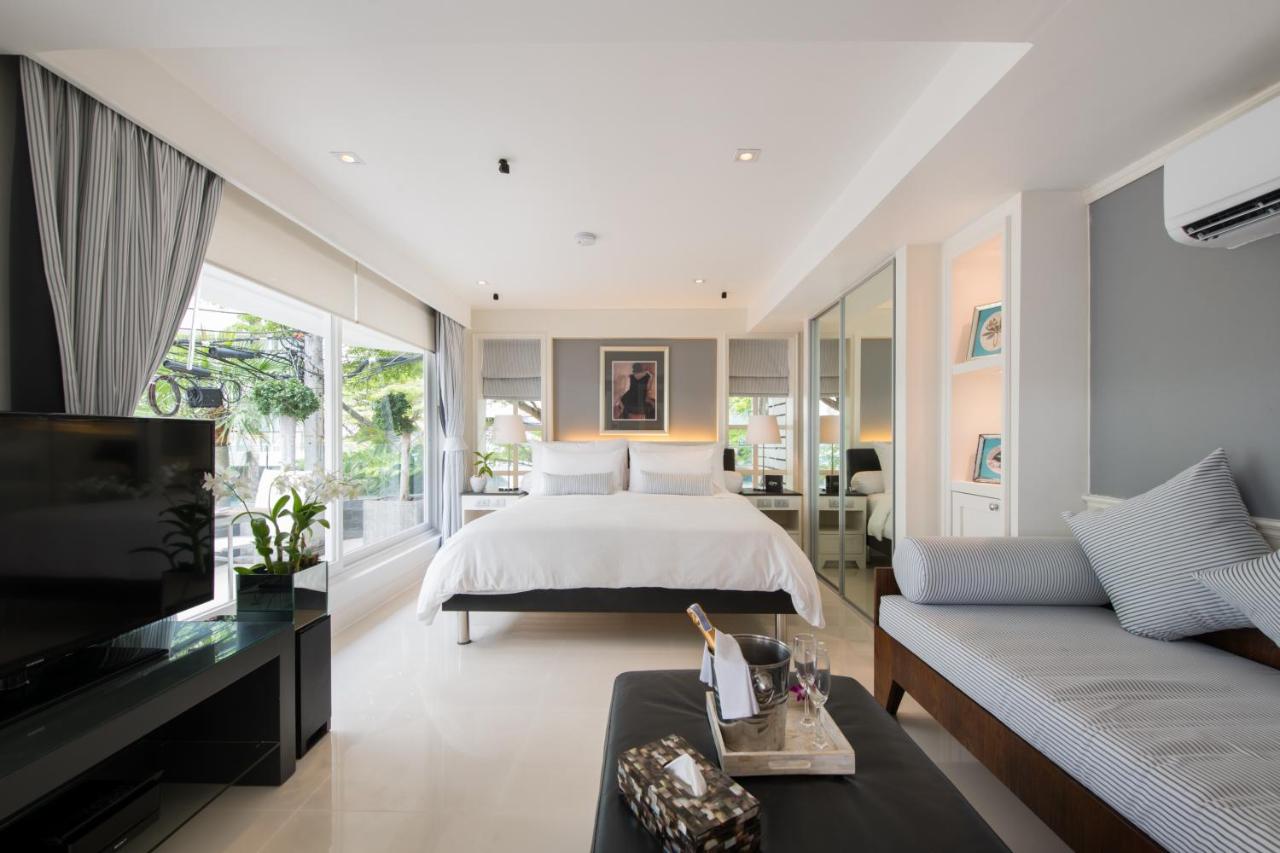 BYD Lofts are offering luxury apartments of 65 to 160 sqm, 1 or 2 bedrooms, located in just a few minutes walking distance from the beach, shopping areas and the famous night life.
39. The Bliss Phuket
The Bliss Phuket offers stunning views of the Andaman in the quiet south beachfront of Patong, with beautifully chic and stylish rooms, almost all with a sea view.
40. Sea Pearl Beach Resort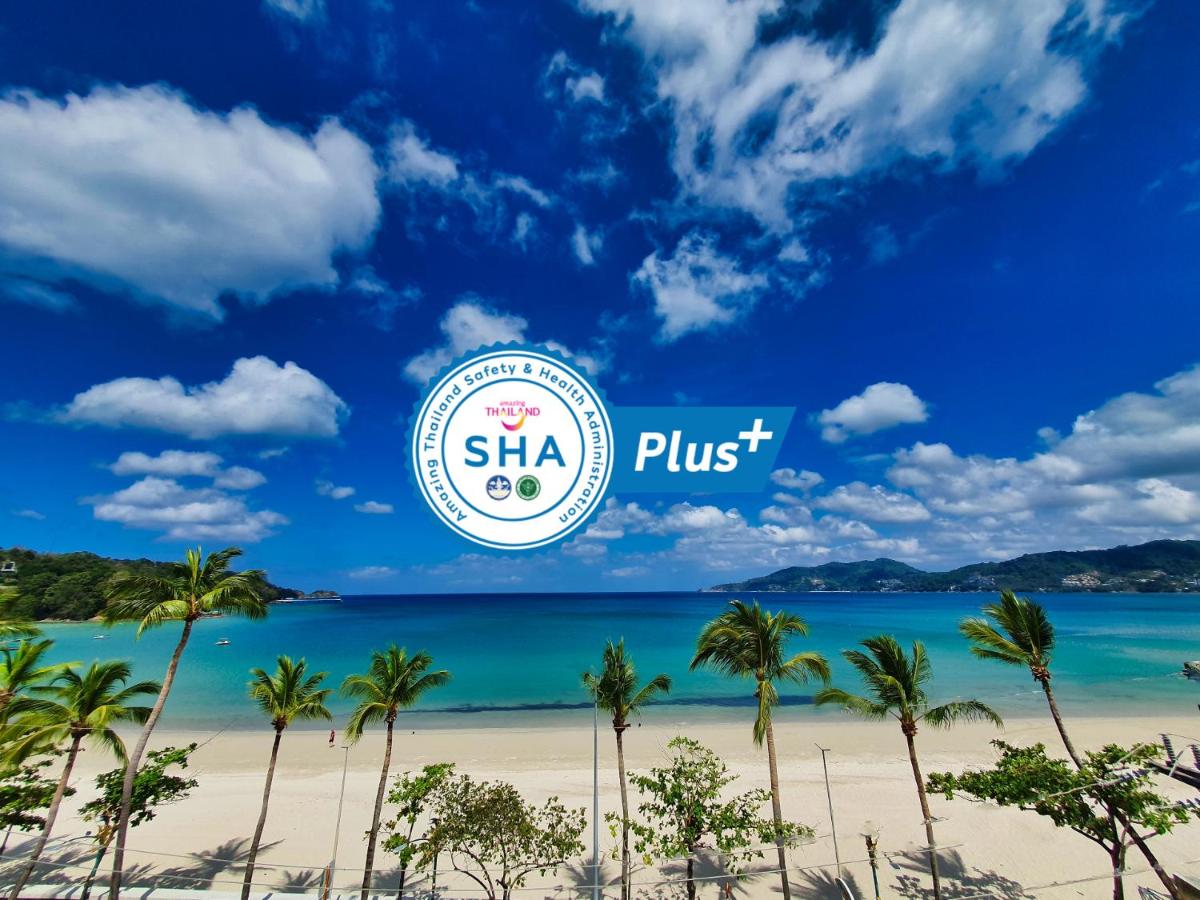 Sea Pearl Beach Resort features a restaurant, outdoor swimming pool, a fitness centre and bar in Patong Beach. Featuring a shared lounge, the 4-star hotel has air-conditioned rooms with a private bathroom.
41. Tropica Bungalow and Restaurant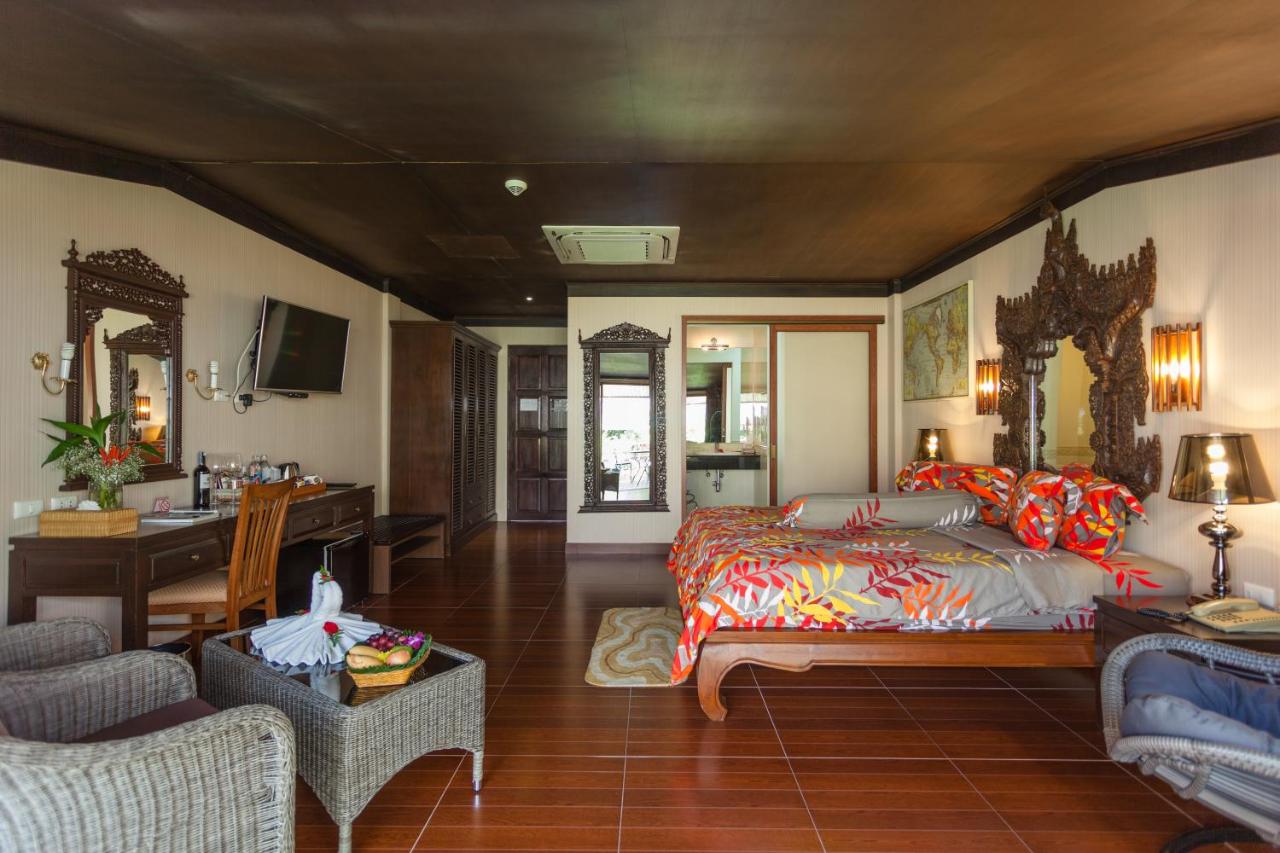 Beachfront Hotel in Patong, Phuket Tropica Bungalow is excellently located right on the beachfront in Patong! If you love to relax on the beach, shop till you drop and party into the night then you are in the perfect spot right here. This beachfront resort in Patong is steps away from the white sand beach and just around the corner from Bangla Road nightlife district and Jungceylon Shopping Mall. The location isn't the only thing that makes Tropica so special. As soon as you walk inside the resort you are surrounded by lush tropical gardens with huge shady trees and an outdoor swimming pool creating a private oasis to relax and unwind.
42. Royal Phawadee Village
Royal Phawadee Village Patong offers beautiful accommodation with private balconies only 150 m from Patong Beach. Nestled in a tropical garden setting, it features an outdoor swimming pool and free WiFi. Bangla Road and Jungceylon Shopping Mall are both a 10-minute walk away. Each of the Royal Phawadee Village's spacious rooms is elegant and fitted with warm lighting.
43. Lets Phuket Twin Sands Resort & Spa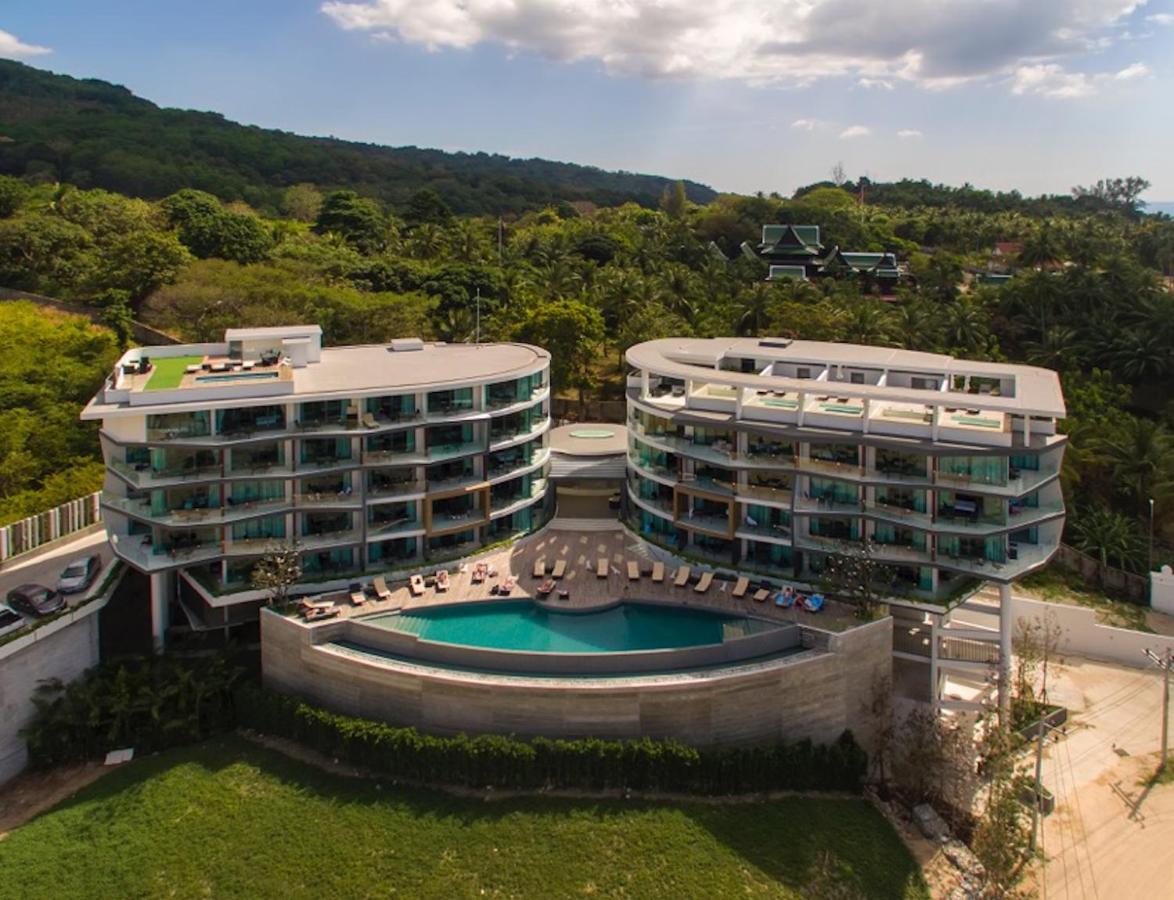 Lets Phuket is a selection of high quality, resort suites and apartments, available for rent on a short and long term basis in the prime holiday destination of Patong in Phuket. The mixture of room sizes cater to various traveler groups.
44. Indochine Resort and Villas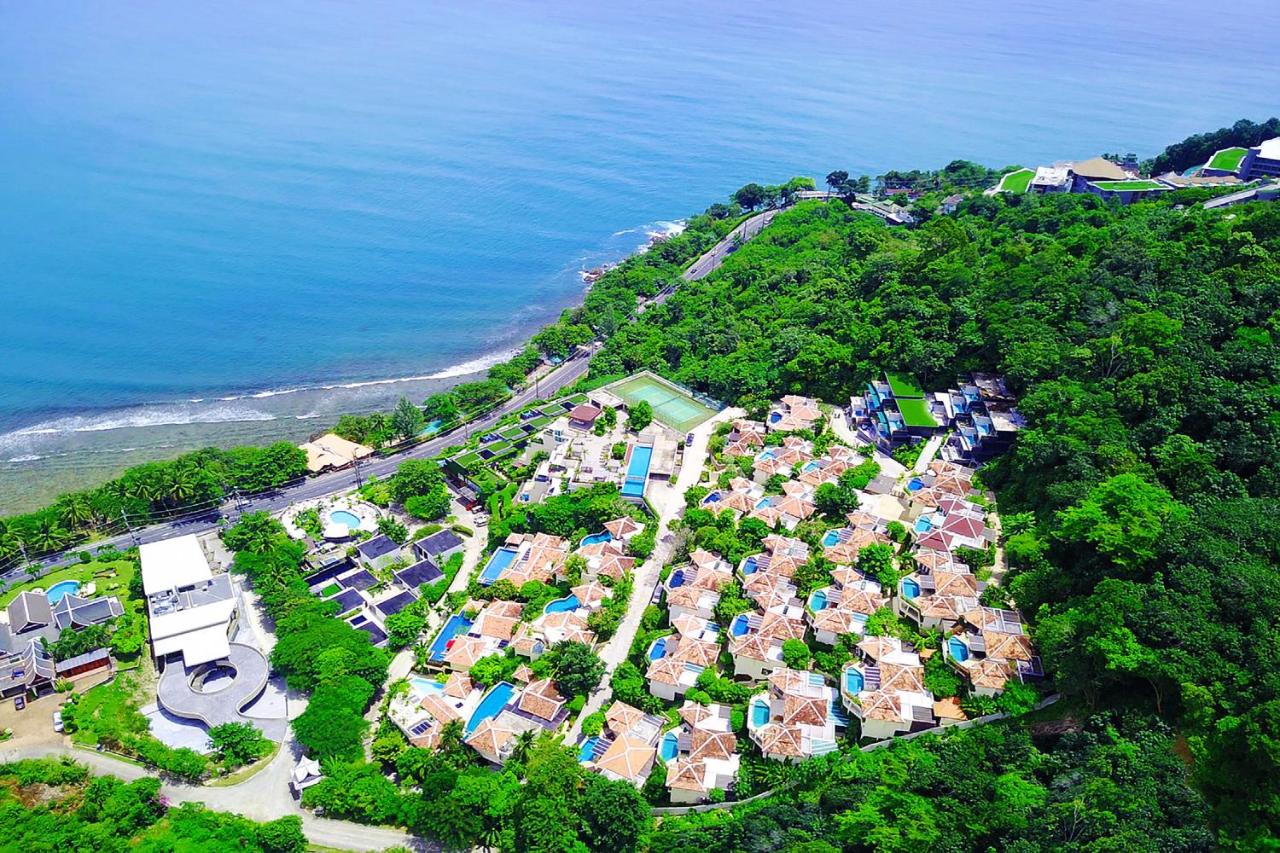 Situated on the beautiful Patong hillside in Phuket, well-known for its spectacular views of the Andaman Sea, the Indochine Resort & Villas ensures that its guests enjoy the best of both worlds. It is just 2 minutes away from the hustle and bustle of Patong beach and its infamous nightlife, shopping, restaurants and other attractions, yet exclusive enough to provide a private experience.
45. Ramaburin Resort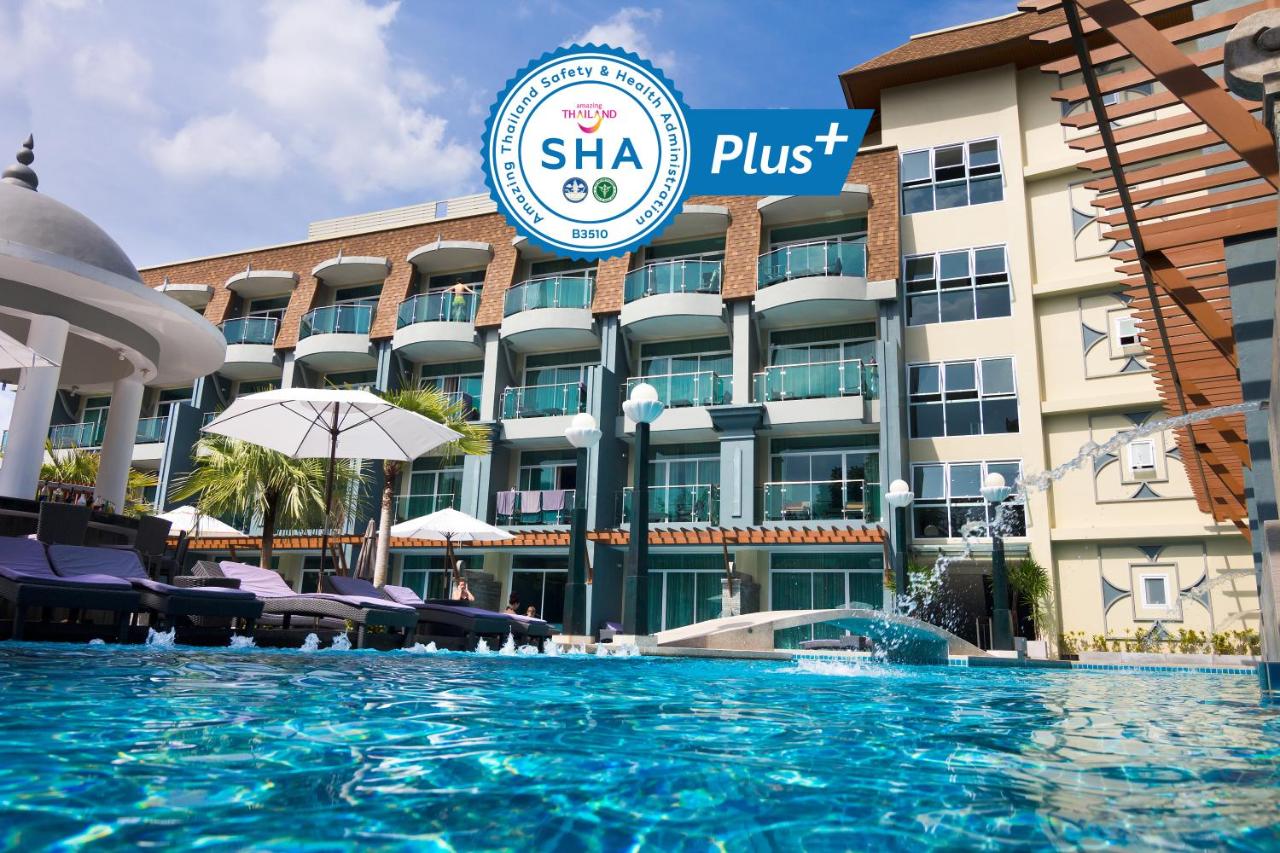 Ramaburin Resort is located on Prachanukhro road leading to south Patong beach by walking just 3 minutes. The resort consists of a 4-story building with 68 modernly designed and comfortable rooms and 2 villas. Rooms on the first floor are accessed the outdoor swimming pool. Each pool view room has balcony with sitting area.
46. Andaman Beach Suites Hotel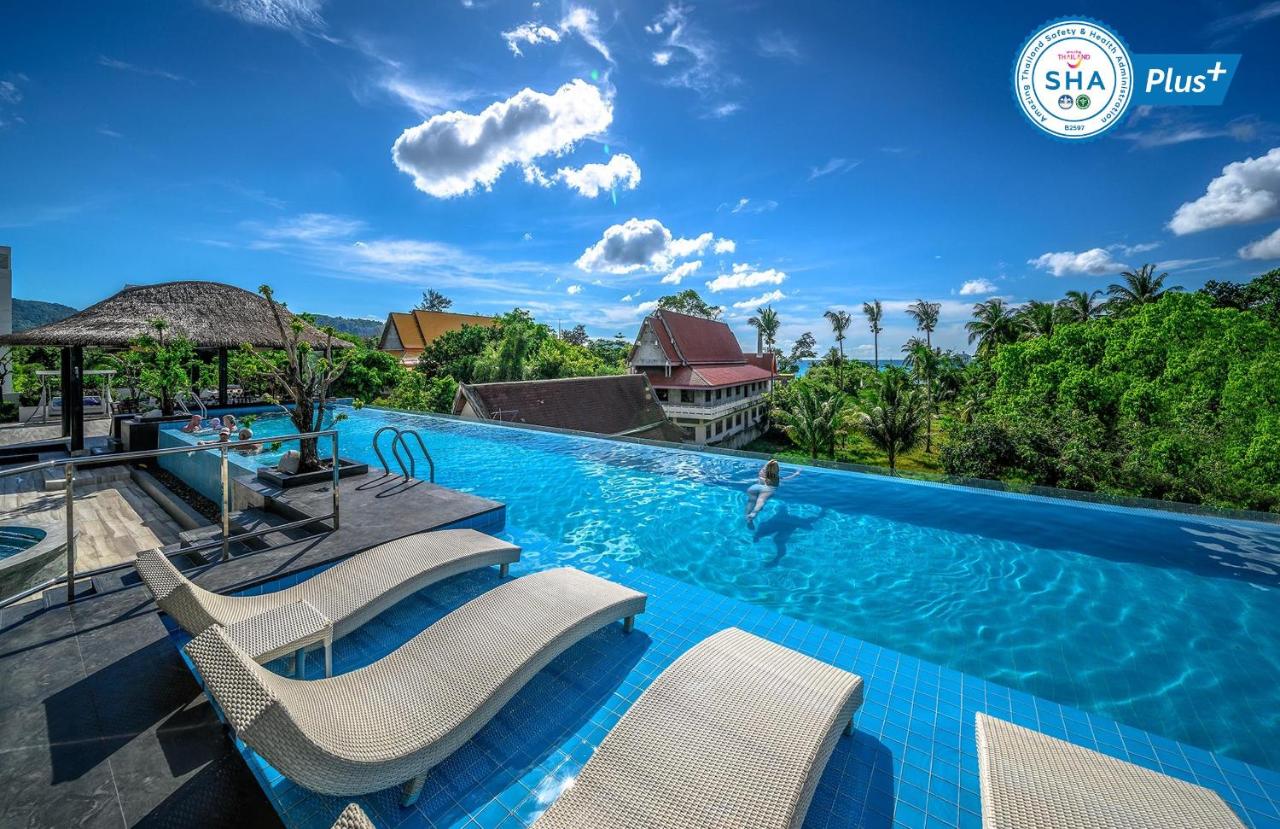 With one of the tallest buildings on the famed Patong Beach in Phuket, the Andaman Beach Suites Hotel invites you to take in a panoramic vista of natural perfection; lush green hill-slopes frame a picturesque vista of sparkling blue water and shimmering white sand. Feel connected, heart and soul, to Patong's world renowned beach: the Andaman Beach Suites Hotel is a leisurely 150m stroll away from where all the sand, sun and fun happens.
47. Patong Resort Hotel
Patong Resort Hotel occupies one of the best locations in Phuket for an enjoyable island escape. Patong Resort's enviable location, well-appointed rooms, excellent facilities, hospitable staff and extensive grounds make Patong Resort Hotel the perfect choice for your visit to the tropical paradise of Phuket. Patong Resort Hotel is ideally situated only a few minute walk from Patong Beach, as well as great shopping outlets and Patong's famous nightlife.
48. Deevana Patong Resort & Spa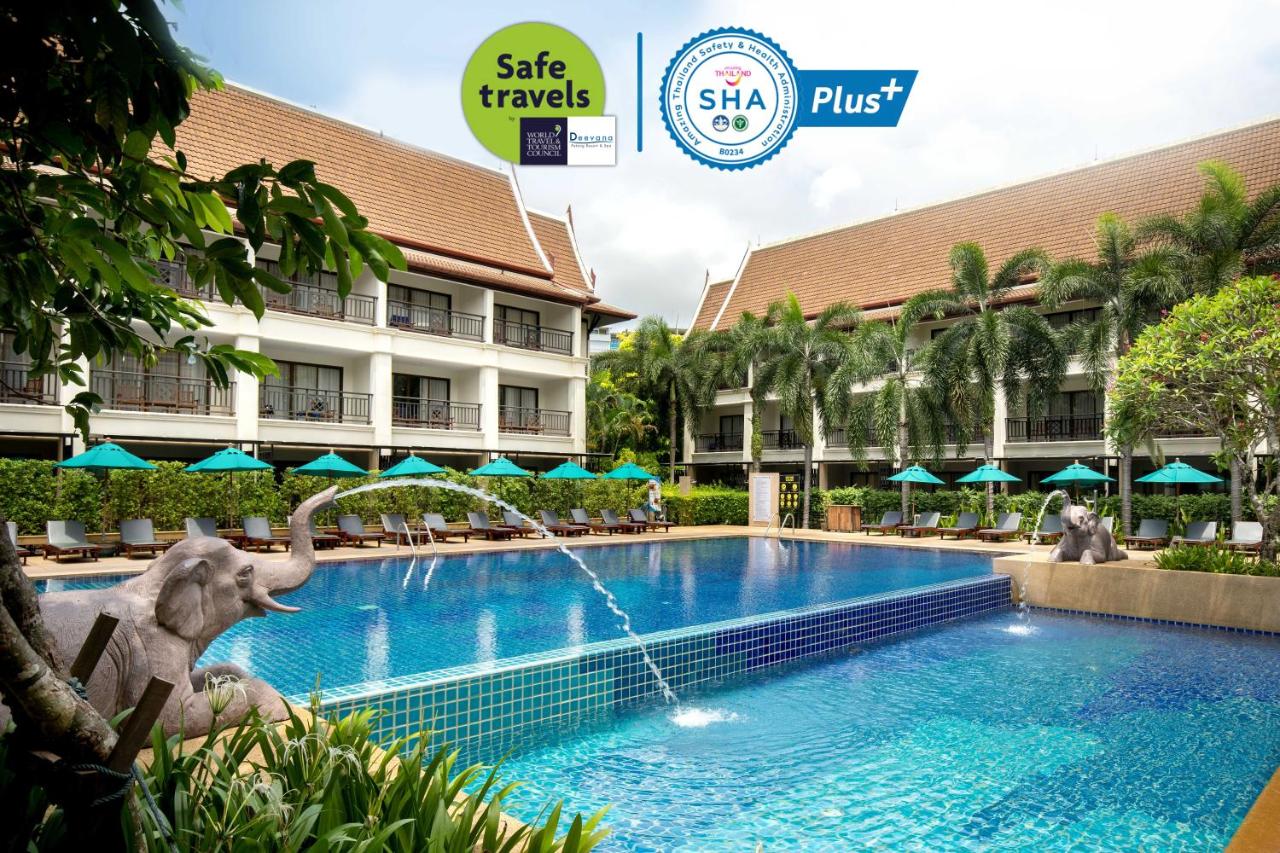 Deevana Patong Resort & Spa is located at the center of all the actions in Phuket's most popular destination – Patong. The resort is just minutes away from the famous Bangla Road's nightlife and the wonderful golden sand of the glorious Patong Beach. The feeling of calm and tranquility waits as the elegant Thai resort with spacious tropical gardens and tasteful guest rooms and suites takes you to an oasis of calm.
49. Coconut Village Resort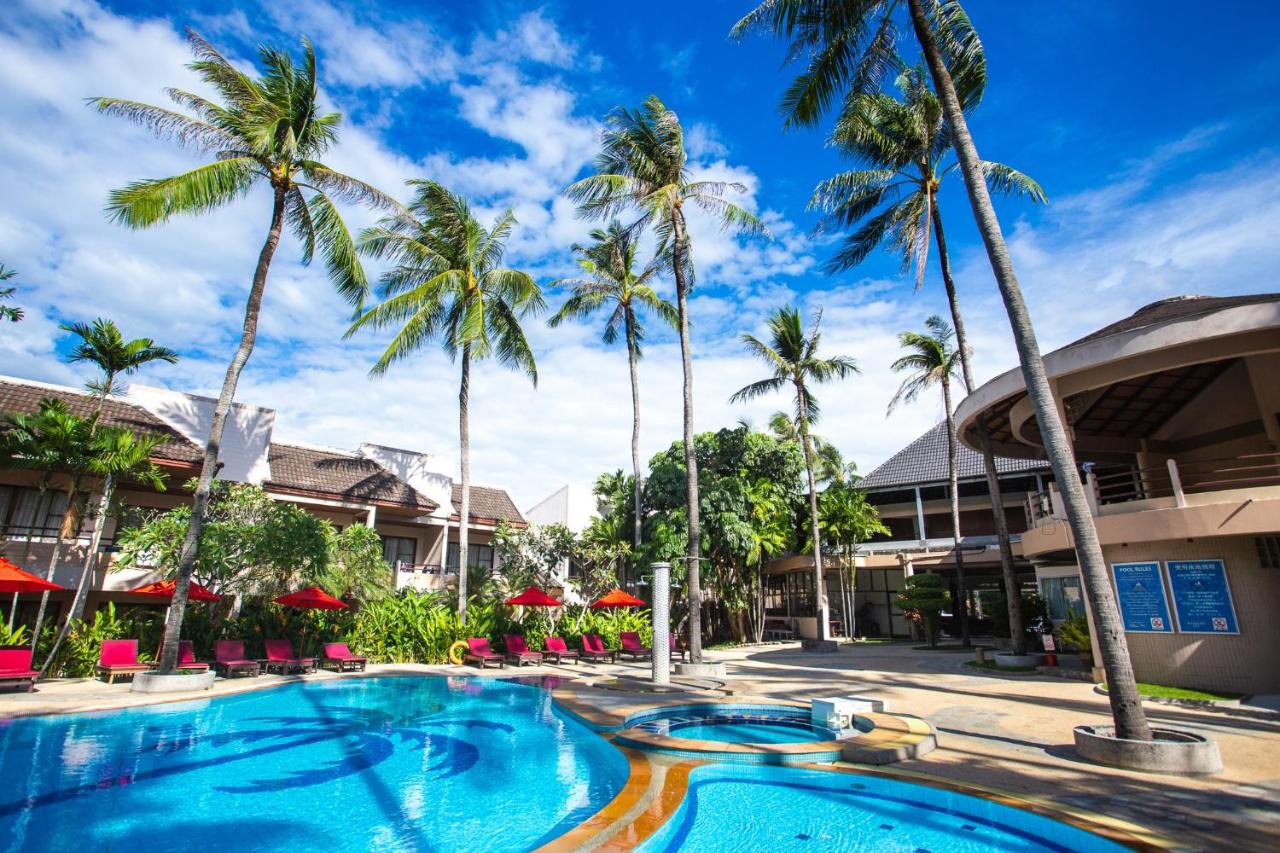 Coconut Village Resort is located on the best spot for your real relaxation. It is only a hundred meters from the white sand and the light blue sea of the famous Patong beach, just a short walk to all kinds of entertainment that people from all around world come to enjoy, and will make your holiday a very special one.
50. Palmyra Patong Resort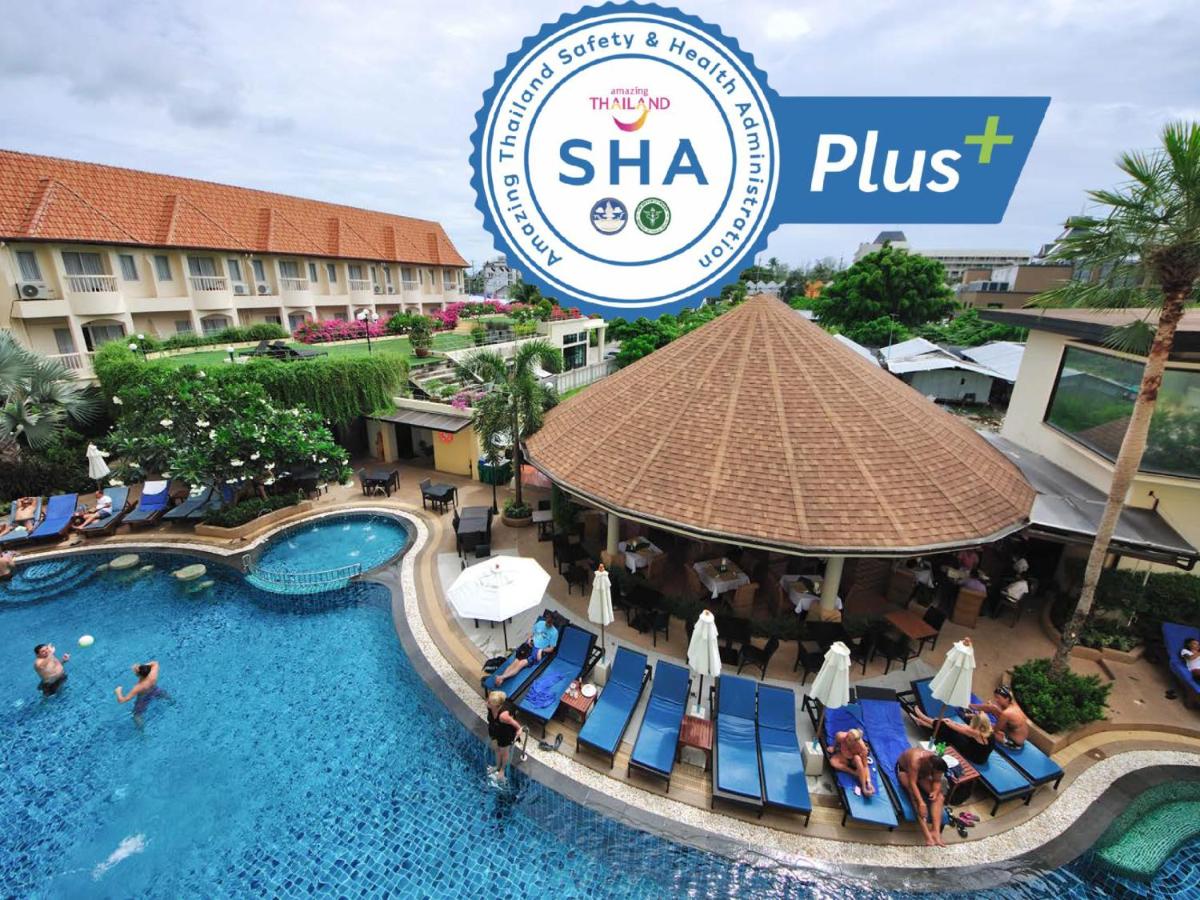 Located a 10-minute walk from Patong Beach, Palmyra Resort Phuket offers traditional Thai massage services and an outdoor swimming pool with spa pool. A poolside restaurant and bar are available. Palmyra Patong Resort Phuket is 10 minutes on foot from popular Junceylon Shopping Centre and bustling Bangla Road. Modern rooms feature balconies with outdoor seating areas.
---
Patong Beach Hotel Tips!
Patong has two main roads running parallel to each other - Beach Road (Thawewong Road) and Rat-U-Thit 200, where most of hotels are located.
If you are willing to immerse yourself in the vibrant nightlife atmosphere, you should stay near Bangla Road in the central area of Patong where hundreds of bars, restaurants, pubs are operating.
Couples and families with kids might prefer staying a little out from the central area as the south and north of Patong are more peaceful and more convenient for moving between the different parts of the island.
Other Phuket Hotels
If you are interested in other Phuket areas as well, find top hotels in other popular areas of Phuket:
For the list of Best Phuket Hotels including top hotels in Phuket check here ⬇️