Patong Beach is located on the west coast of Phuket, 15 km from the island's capital. This is the most famous and most crowded beach in Phuket Island. During the high season, it can be very busy. It can hardly be called a beach for relaxation and solitude but energetic area with a mass of entertainment facilities.
In the past, Patong Beach was not well known as there was just a small fishing village. The place was adored by hippies who love nature and peace because the beach is located behind a steep hill and it was difficult to travel.
Patong Beach is large, with the length about 4 kilometers and the width of the coastline 30 meters. There is a busy beach road with restaurants, hotels and clubs running along it.
What to do at Patong Beach?
Patong is the most developed tourist area on the island, offering a wide range of entertainment options and activities. If you come to Phuket to "have fun", then Patong Beach is the good place to start.
Enjoying the beach
When traveling to Patong Beach, you definitely cannot ignore the beach with the fine white sand, so just bring your towel and sunglasses to find a spot on the sand for lying in the sun, watching the blue sky and swimming in the water.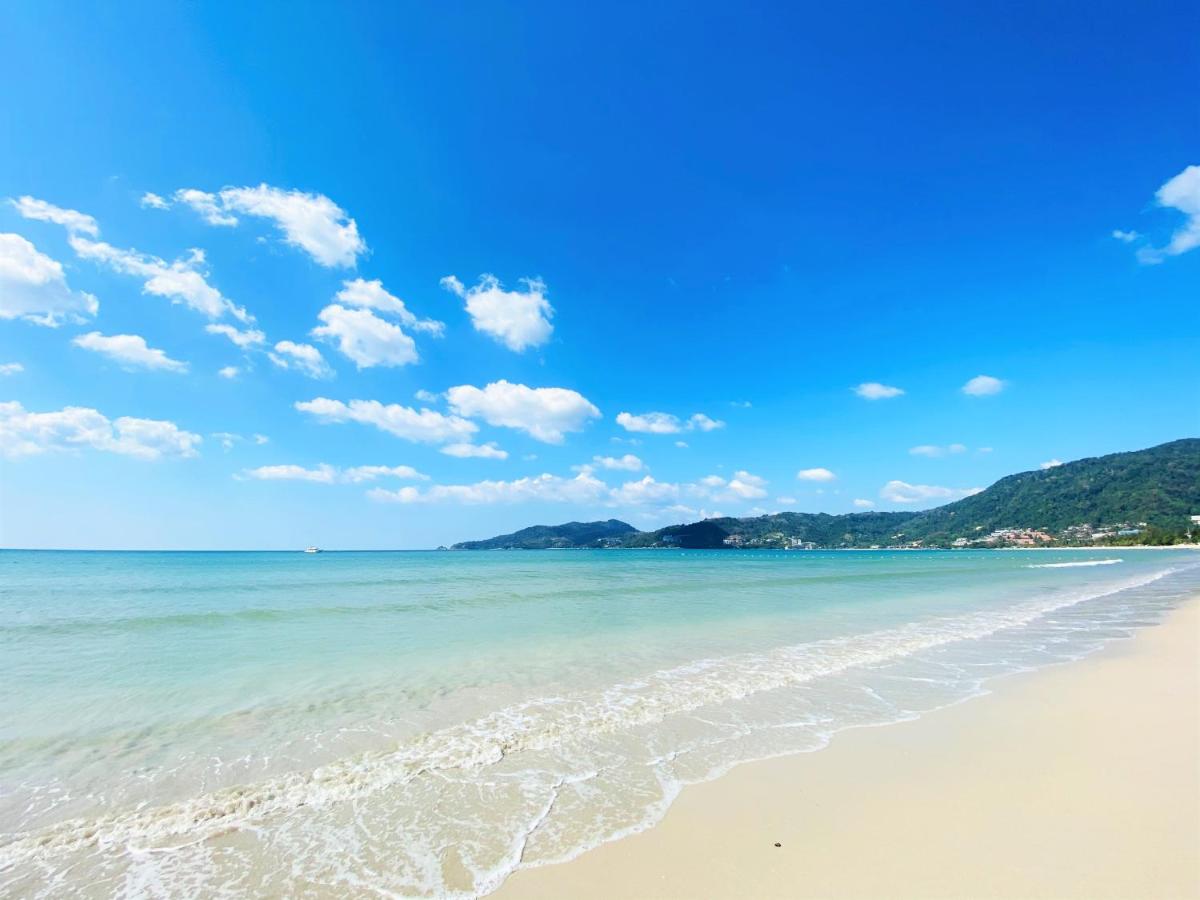 Beach activities
For entertainment you can enjoy all types of beach and water activities from banana rides, parasailing, surfing, jet skiing, kayaking, surfboards, scuba diving, beach soccer to volleyball.
Parasailing costs from 1,000 THB
Jet skis rental costs from 1,000 THB for 30 minutes
Banana Boat Riding from 600-800 THB
Warning: Beware of the infamous Jet-Ski rental scam with renters falsely claiming that you have just damaged the jet-ski and you need to pay a big fine for it.
Watching sunsets
Patong is the place where you can see very beautiful sunsets. If you are looking for a more peaceful place, you can always go to the norther or southern part of the beach.
Strolling around Patong District
Patong Beach area is also packed with shopping malls, dive shops, water sports equipment shops, bars and restaurants, travel agencies, massage parlors and many more to serve tourists.
Enjoy Nightlife in Patong on Bangla Road
The heart of Patong's nightlife is Bangla Road (Soi Bangla). It is a walking street where tourists, both Thais and foreigners, come to enjoy time. During the daytime, it is like a normal alley. While at the nighttime, the street is closed from traffic and converts to a completely different atmosphere, with different kinds of music and lights from bars and clubs filling up the street.
As you can imagine, Bangla Road area is home to various entertainment establishments from beer bars, nightclubs, discos, go-go bars, strip bars, to massage parlors. There are many restaurants offering a variety of cuisines. Even if you are not a party person, you can come to visit this place at least once. 
Soi Kepsup Rat-U-Thit 200 Pee Road is another popular road to spend the night in Patong Beach but the atmosphere is more relax than on Soi Bangla.
Patong Beach Attractions
In addition to the beach, water activities and nightlife, Patong can offer tourists plenty of other interesting places to see in Phuket.
Simon Cabaret Phuket
Simon Cabaret is one of the most popular shows in Phuket Patong area and runs daily in the evening. The show features modern and traditional acts from across the globe, set within an intimate theatre with hi-tech sound and lighting equipment, and accompanied by upbeat songs and ladyboy dancers. You will see many different themes and acts featured in this amazing performance.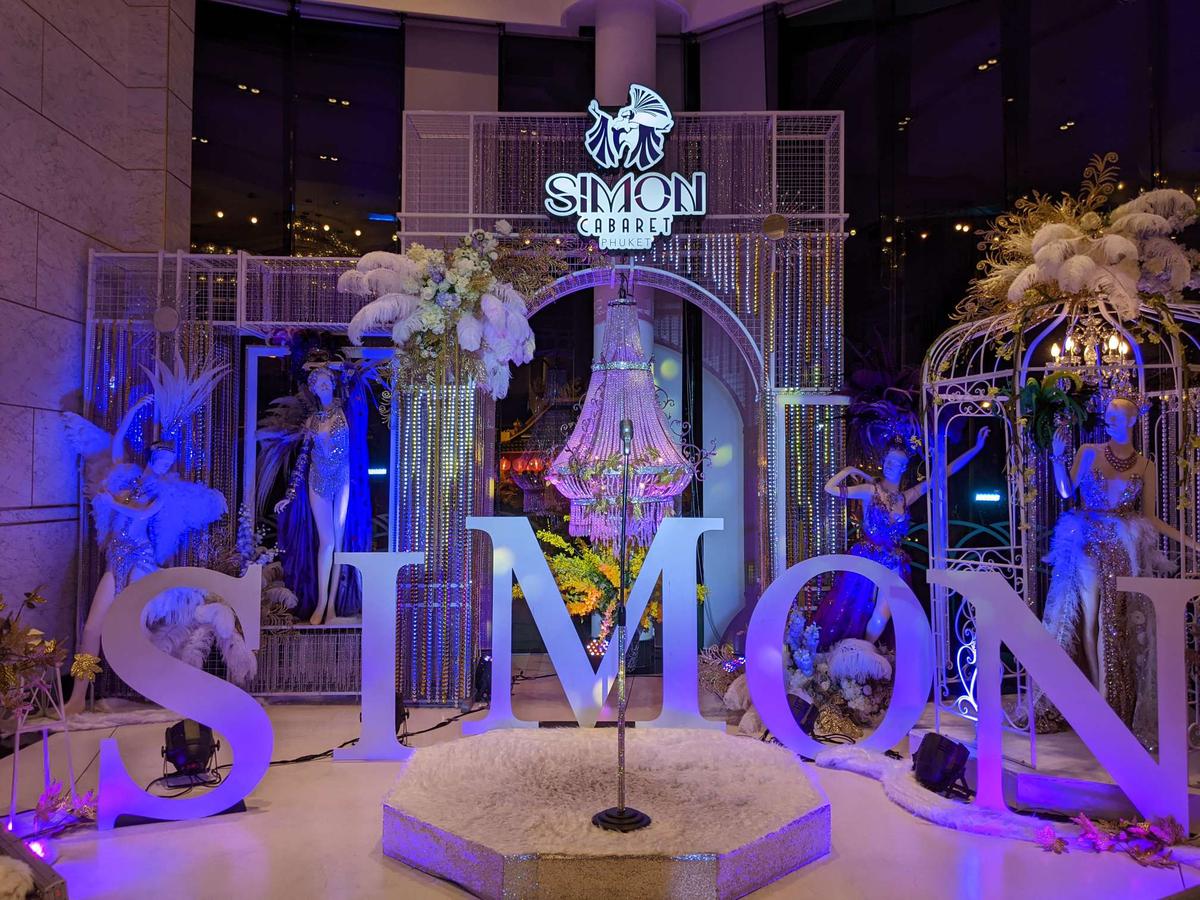 Boxing Stadium
Muay Thai is very popular all over the world so there is no surprise that there are boxing stadiums in Patong Beach. Patong has two famous Thai boxing rings that invite you to watch real boxing fights - Bangla Boxing Stadium and Patong Boxing Stadium.
Suwan Khiri Wong Temple (Patong Temple)
Suwan Khiri Wong Temple is located at the exit of Patong, next to the main road (PhraBarami Road). In the Buddhist temple complex you will see many images and statues of Buddha. Monks also live on the territory of the temple.
Loma Park
Loma Park is located along the beach, north of Bangla Road. It is a public park where you can find children's play area.
Hotels at Patong Beach
A big advantage of Patong Beach in Phuket is a huge selection of hotels for every taste and budget, from guesthouses, cozy boutique hotels to luxury international hotel chains. Room rates can vary a lot, depending on the distance to the beach, the availability, the season and services provided. Most accommodations are located across the street and within a walking distance from the beach.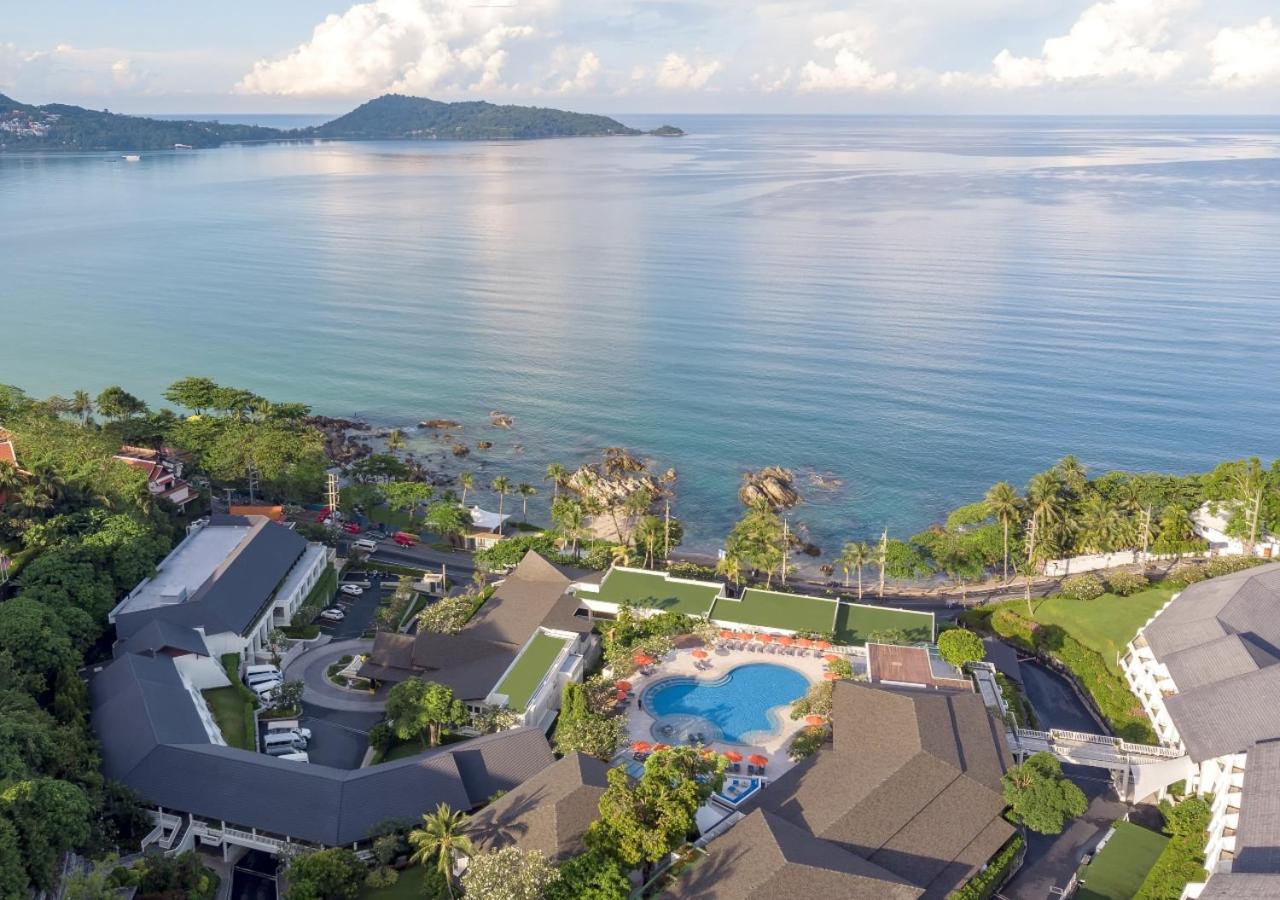 Below you will find a short list of best rated hotels in Patong.
Luxury Hotels
Mid-Range Hotels
Holiday Inn Express Phuket Patong Beach Central
LIV Hotel Phuket Patong Beachfront
Budget-Friendly Hotels
Patong Beach Hotel Tips!
Patong has two main roads running parallel to each other - Beach Road (Thawewong Road) and Rat-U-Thit 200, where most of hotels are located.
If you are willing to immerse yourself in the vibrant nightlife atmosphere, you should stay near Bangla Road in the central area of ​​Patong.
Couples and families with kids might prefer staying a little out from the central area as the south and north of Patong are more peaceful and more convenient for moving between the different parts of the island.
How to get to Patong Beach
Patong is the tourist center of Phuket, and therefore Patong Beach is very convenient in terms of transport accessibility. It can be reached by different means of transportation.
How to get from Phuket Airport to Patong
Phuket International Airport (HKT) is located about 30-35 km north of Patong and it is very easy to get to Patong Beach from the airport.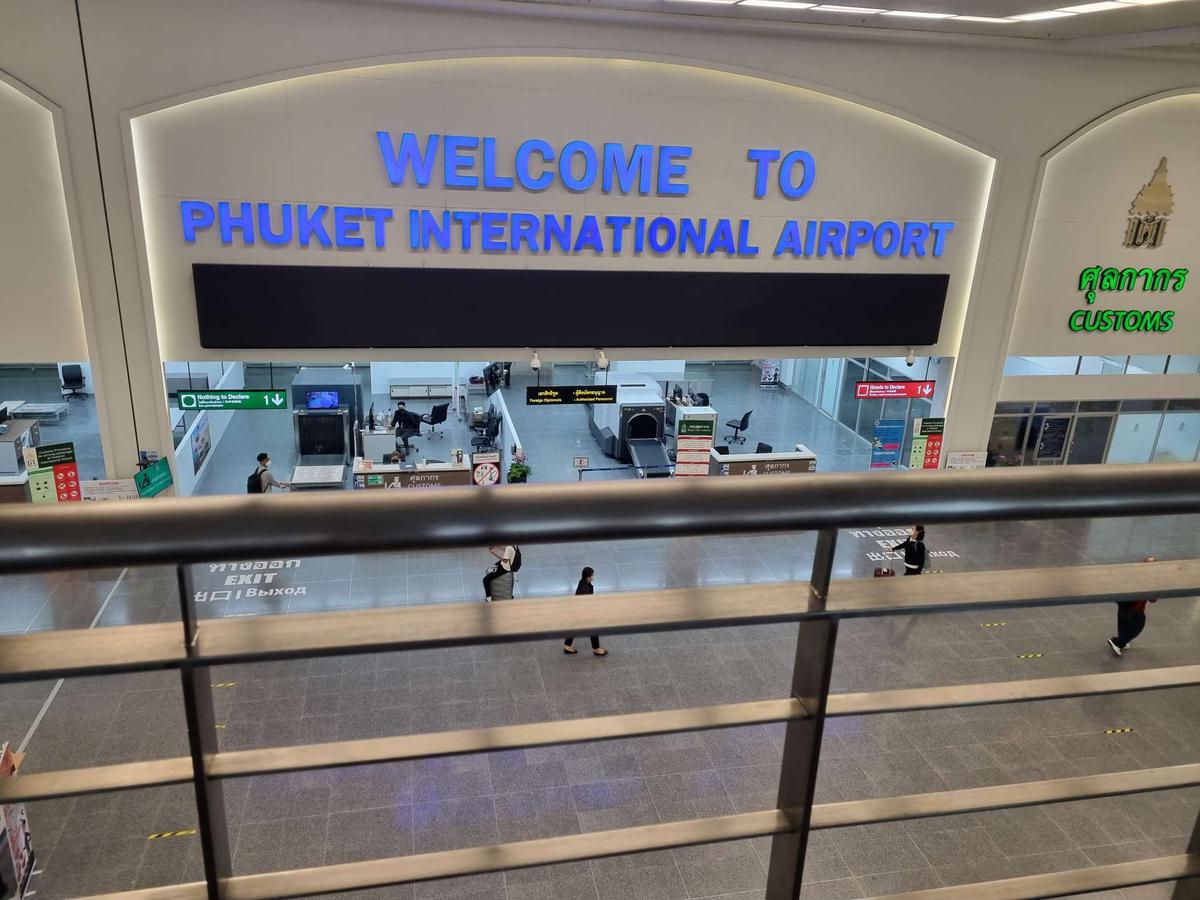 By Minibus/Van
From Phuket Airport, you can easily take a minibus to Patong with the trip taking about 1 - 1.5 hours, depending on traffic. Taking the minibus is mostly suitable for solo travelers who come to Patong with small luggage. There are two minibus companies at the airport and the ticket counter can be found at the airport exit. The fare to Patong is 180 THB while to Kata and Karon is 200 THB. The minibus might drive around the route a bit but the price is definitely worth it.
By Taxi
Taking a taxi is another popular way for getting from Phuket Airport to Patong. Taxis are more convenient, travel faster and save time as you don't need to wait for them to depart, like you need to do when taking a minivan or airport bus.
A limousine-taxi costs about 600 THB, while taxi-meter or without meter can cost from 500-1,000 THB. Travel time is about 45 minutes.
By Private Transfer
Using a private transfer can be considered as the best option for getting from Phuket Airport to any destination in Phuket, including Patong, and many tourists prefer to use this service due to its comfort and convenience. Private airport transfer is suitable for a family of 3-4 people or large groups as you can book a vehicle to suite your needs the best. As soon as you get to the airport, you will easily find the car and driver who will take you right to the door of your hotel. You won't need to worry about exchanging currency or being overcharged as the trip will be prepaid. You can book a comfortable private transfer in advance at here Phuket Airport Transfer.
By Shuttle Bus & Local Bus
The most economical option is to take a shuttle bus that runs from the airport to Phuket Town, and then take a local bus to Patong.
How to get from Phuket Town to Patong
There are local buses departing from Phuket Town every 30 minutes and costing 30 THB. The main bus stop in Phuket Town is on Ranong Road, opposite Down Town Market. The bus going from Phuket Town to Patong passes along Phrabarami Road past the Suwan Khiri Wong Temple (Patong Temple), then the Jungceylon shopping center, and stops at the roundabout near the beach. In addition, there are also buses going to Patong from the old bus station on Phang Nga Road.
How to get from Karon / Kata to Patong
From the neighboring beaches such as Karon, Kata beaches, you can also get to Patong by local buses. You just need to take the bus to Phuket town and transfer to Patong.
How to get from other beaches to Patong
From other areas of Phuket, you can also get to Patong through Phuket Town.
By self-driving car or motorbike
Many tourists prefer to rent scooters and motorcycles as you can move freely around the island. The motorbike rental costs about 250-300 THB per day, and a car costs from 800-1200 THB per day.
Phuket Private Transfers
You can also hire a private car or minibus with a driver to explore various areas of Phuket Island. Such an option is very convenient if you are traveling with a group and want to discover the island at your own pace. Private transfer can be booked online here: Phuket Private Transfers. 
Best time to visit Patong Beach
Patong Beach welcomes tourists all the time since the temperature stays above 30°C all year round. The best time to go to Patong Beach is the same ideal time that is good for Phuket, which is between November and March, when the dry season is in place and no rains are expected. The sea is calm and always warm. There is a chance of heavy rainfall and large waves in the sea during May-October, you should always watch out for red flags warning on the beach before swimming. 
Other Beaches near Patong Beach
Kalim Beach
Kalim Beach is a beach located just north of Patong. The transition between them is marked by rocks on the coast. Kalim differs from neighboring bustling Patong with its tranquility. It is a popular beach for those who love surfing.
Paradise Beach
Paradise Beach in Phuket is located in a small picturesque bay surrounded by rocks, about 4 kilometers from Patong. White sand, coconut palms and clear waters is waiting for you here. If you get to the beach from Patong Beach, then Paradise Beach will be the next beach after Tri Trang Beach.
Freedom Beach
Freedom Beach is one of the most inaccessible beaches in Phuket. It is accessed by sea only, departing from the far south of Patong's main beach. Freedom Beach is only 300 meters long and about 40-50 meters wide but it is one of the most beautiful beaches on the island despite some inaccessibility.
Phuket Tours
In order to really experience the best of Phuket you can be easily join organized tour and explore the several Phuket attractions in a short time! Check out a few options below:
Phuket Discovery Half Day Tour
Phuket Adventure Full Day Tour
Big Buddha Jungle Trekking Half Day Tour
Read more on Phuket:
Patong Hotels - Phuket Hotels near Patong Beach
Best 5 Star Hotels in Phuket - Luxury Resorts & Villas
Phuket Beach Resorts - Luxury Resorts in Phuket
Best Phuket Luxury Resorts with Private Pool Villas
Cheap Hotels in Phuket - Budget Hotels & Resorts
Best Things to Do in Phuket - Top 25 Attractions
The 15 Most Beautiful Beaches in Phuket
Top 9 Best Viewpoints in Phuket
How to get from Phuket Airport to Hotel
Koh Racha, Phuket: Ultimate Guide to Raya Island