Planning your holidays in Thailand and looking where to stay in Pattaya? Find the list of the best Pattaya hotels, including the most popular hotels and resorts in Pattaya, Thailand: top family hotels, beach resorts, villas, and other kinds of accommodation.
Pattaya, Thailand
Pattaya is a resort city in Eastern Thailand. It is situated on the eastern coast of the Gulf of Thailand, only about 150 kilometres south-east of Bangkok. Pattaya is the closest to Bangkok major beach resort of Thailand making it very popular with tourists.
Pattaya is a vibrant coastal city which is busy from sunrise to sunset as well as after dark. Pattaya's beaches are crowded with sun bathers and water sports lovers so don't expect calm and idyllic environment here. After dark, the streets of Pattaya are usually full of action as travelers explore city's nightlife and enjoy drinking and partying until dawn.
Where to book Pattaya hotels?
The most convenient way to book Pattaya hotels is by using a reliable online travel agent such as Booking.com or Agoda.com.
List of Pattaya Hotels
Find the list of Chonburi Hotels grouped by tourist areas below:
The list of most popular Pattaya hotels can be found below.
---
To decide on the best option for the trip, more detailed information on each of the hotels/resorts with reviews, prices and availability of rooms for the selected dates can be found by clicking the links provided.
---
1. Intimate Hotel Pattaya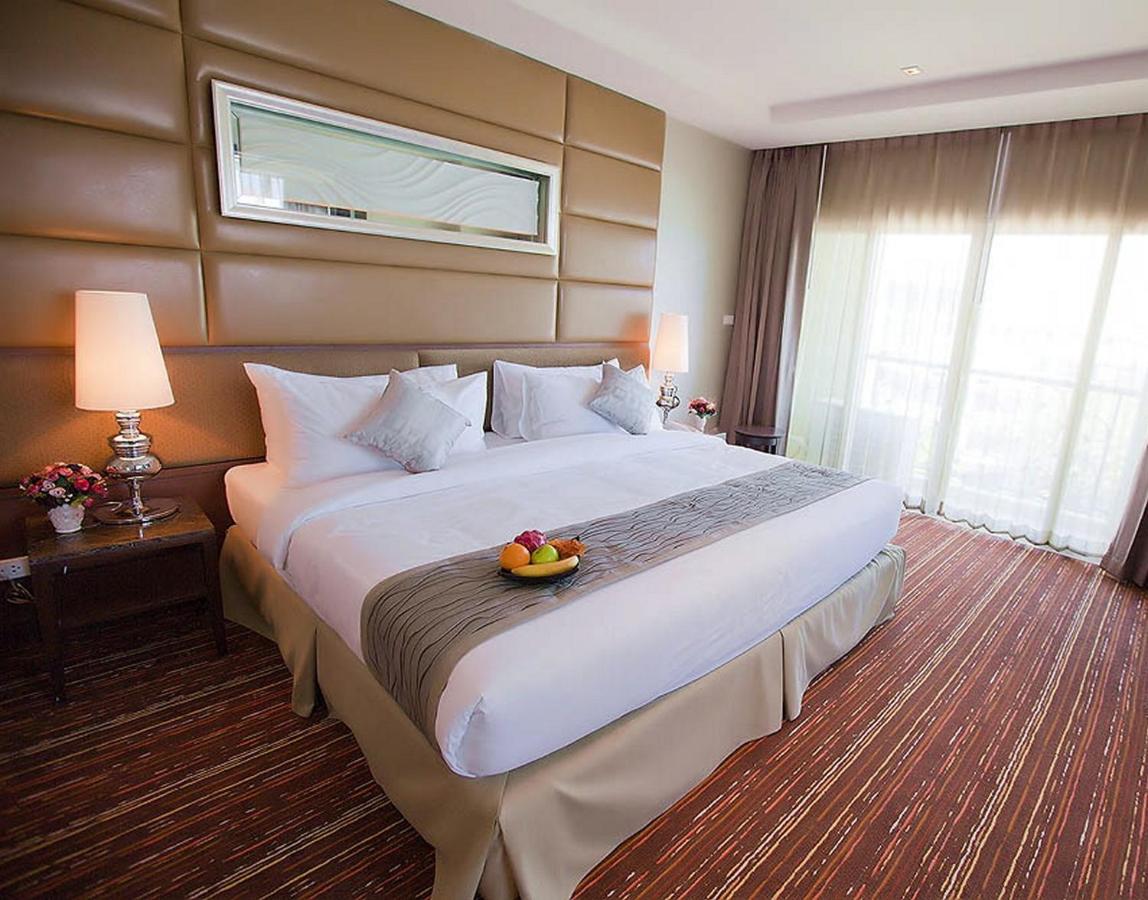 Intimate Hotel Pattaya is 4-star boutique hotel is located in center of Pattaya which is convenience to beach is only 5 minute walk and surrounding by 4 shopping plaza.
2. Blackwoods Hotel Pattaya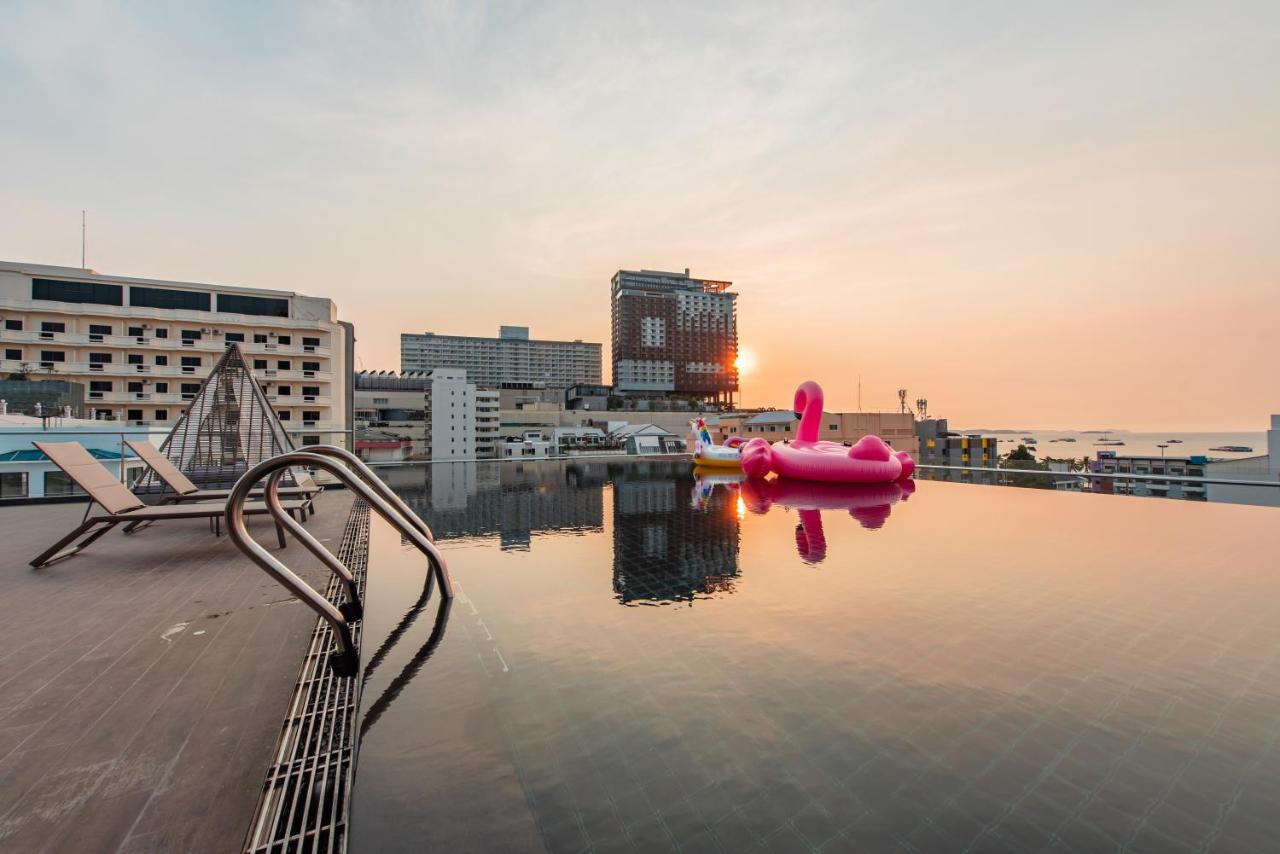 Blackwoods Hotel Pattaya is in the heart of the vibrant Pattaya City, a few steps away from Pattaya Beach and 10 mins walking distance to the shopping paradise, Central Pattaya beach Shopping Mall. A boutique Luxury hotel features 69 well-appointed spacious rooms including 6 Luxurious suites, Equipped with state-of-the art décor and amenities with wi-fi connectivity.
3. Siam Bayshore Resort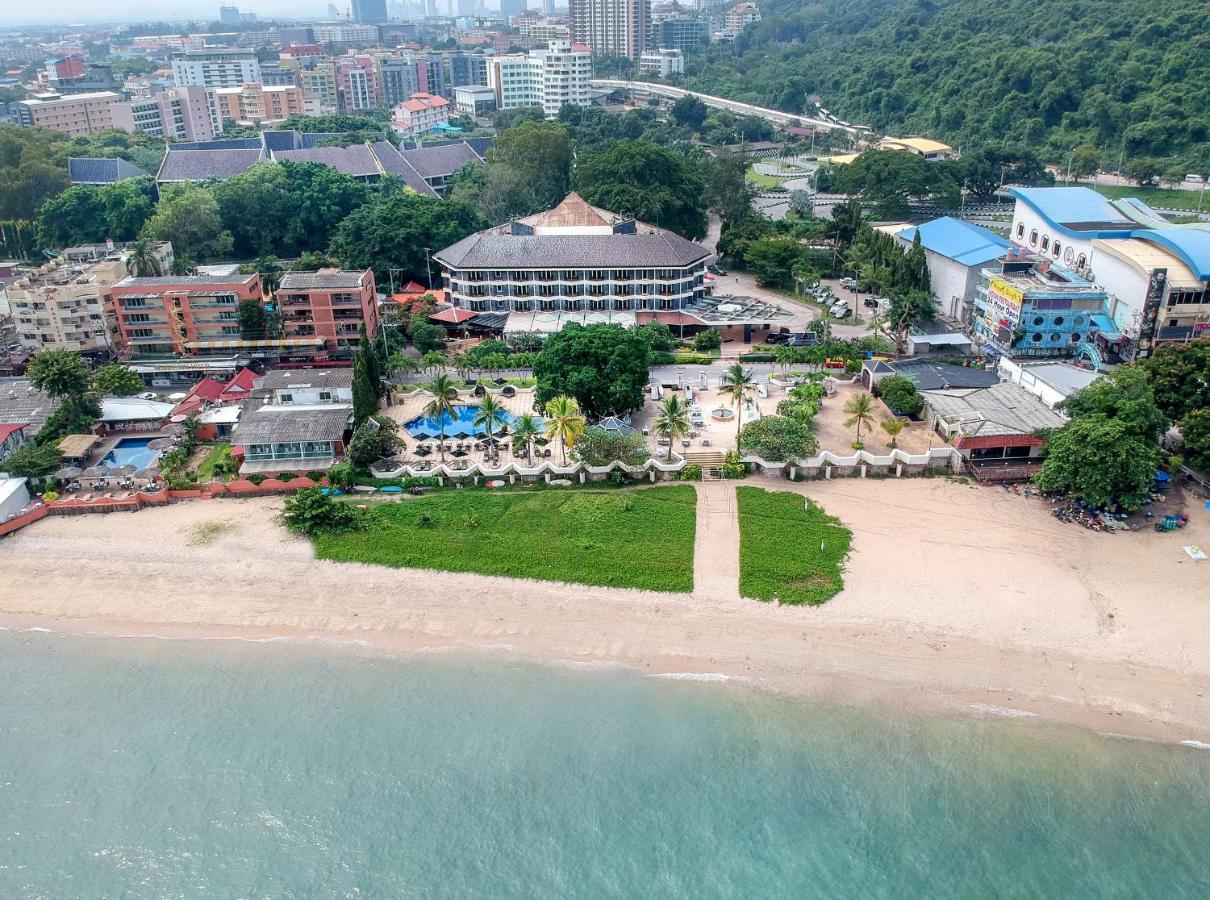 Siam Bayshore Resort offers guests a unique oasis of relaxation within Pattaya's vibrant seaside atmosphere. Guests can un-wind at any of seven bars and restaurants, such as Sunrise Sunset which is perfect for international meals overlooking the ocean, Siam Elephant offers delectable Thai cuisine, Bali-Hai Terrace serves a scrumptious seafood barbeque and The Greenery is ideal for evening cocktails accompanied by live piano music.
4. Hotel Tropicana Pattaya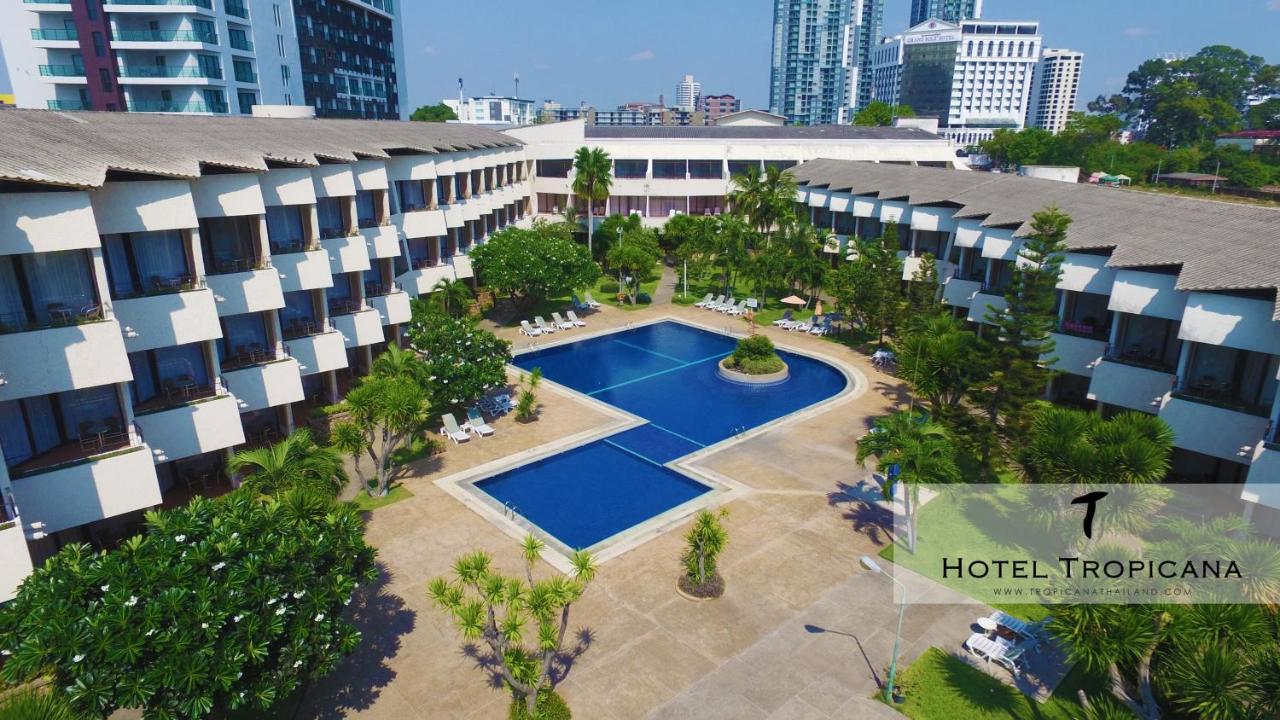 Hotel Tropicana Pattaya is situated in the heart of Pattaya city. Conveniently located on the beach front provides you with the accessibility of the beach, big shopping centers, entertainment and restaurant Hotel Tropicana offers indoor and outdoor meeting and banqueting spaces catered to a wide range of themes and arrangements.
5. The Green Park Resort
Located on magnificent North Pattaya Beach in the Thai Chonburi Province, The Green Park Resort in Pattaya delivers the ultimate holiday vacation with exceptional gourmet a la carte dining, world-class hospitality, and inexpensive hotel accommodations in a spectacular setting on Thailand's best nightlife and entertainment Capital. Here you can relax in and around our large free-form swimming pool with Jacuzzis bubbling.
6. Hotel Amber Pattaya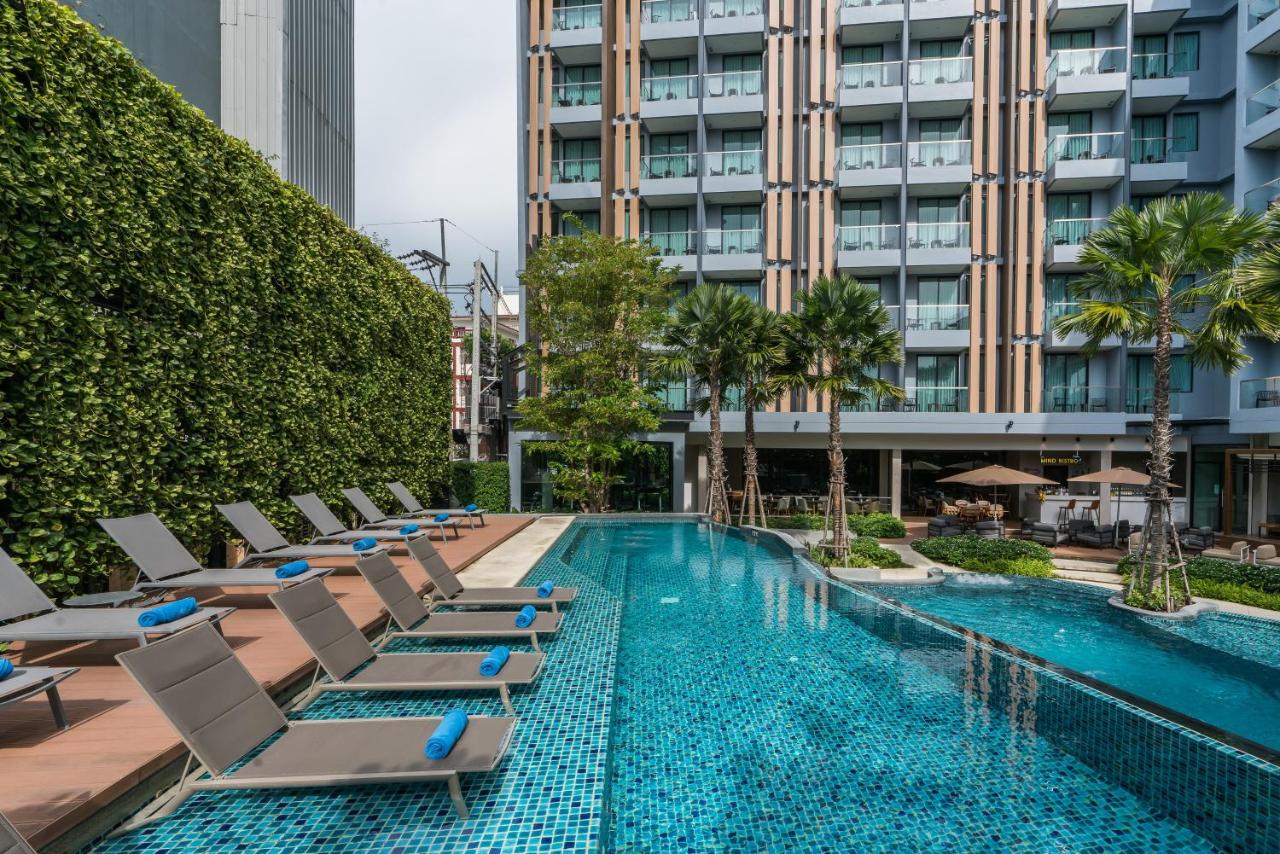 Hotel Amber Pattaya brings to Pattaya an accommodation choice ideal for a day or two or week or more. It has a modern-tropical design concept of clean lines and high functionality enhanced by amenities, facilities and services well beyond expectation. ATMIND Group's 'central recreation' concept, meanwhile, emphasizes the brand's fresh approach to leisure and relaxation facilities.
7. Grande Centre Point Pattaya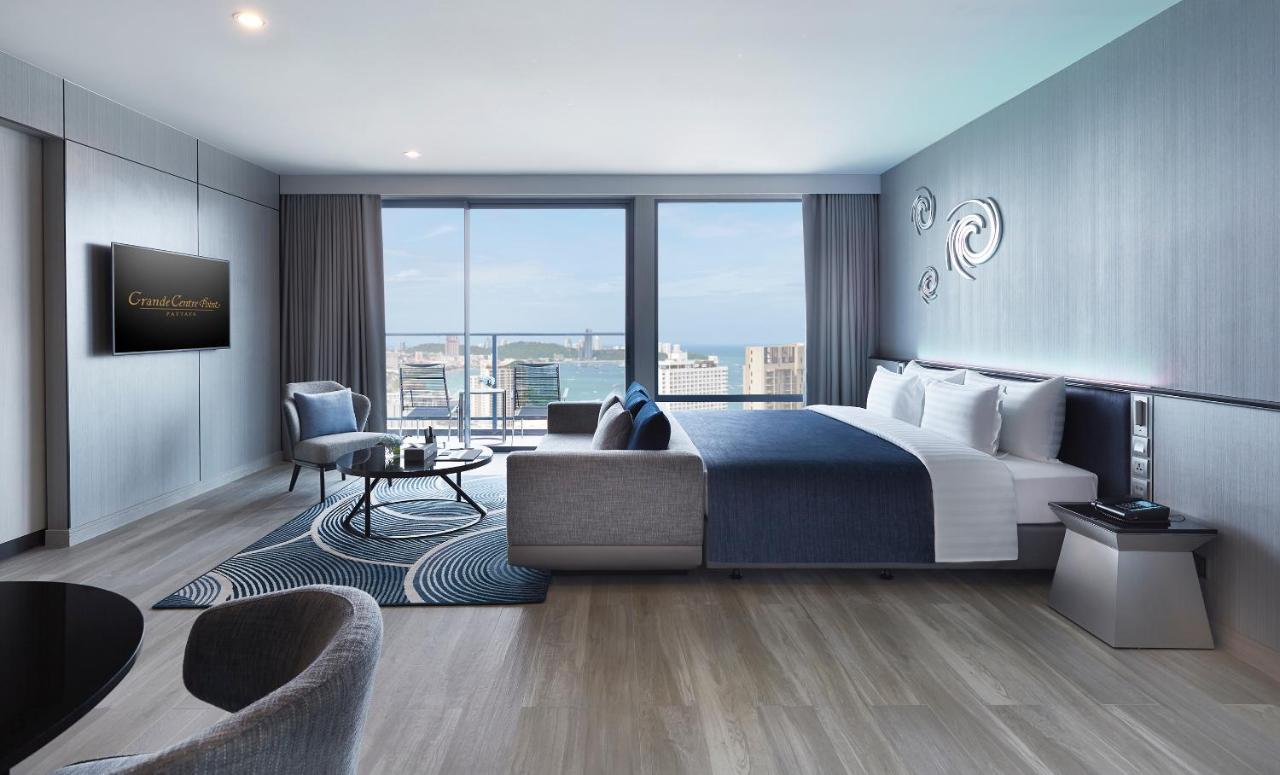 Set within 3.5 km of King Power Pattaya Complex and 3.2 km of Alcazar Cabaret, Grande Centre Point Pattaya features rooms with air conditioning and a private bathroom in Pattaya Central. This 5-star hotel offers an outdoor swimming pool. Guests can enjoy a drink at the bar or a meal in the restaurant.
8. Citrus Grande Hotel Pattaya
Citrus Grande Hotel Pattaya was chosen to be the State Quarantine Hotel for Thai Returnees, all Safe Practices & Hygiene Procedures has been implemented and monitored by the Thailand Health Ministry / Thailand Arm Forces & Police with Doctors & Nurses from the Health Ministry. The Hotel management & Staffs have been through the training, Safety and all items required for Guest & Staffs is been done and recorded as required by the Ministry to ensure that nothing goes wrong.
9. A-ONE The Royal Cruise Hotel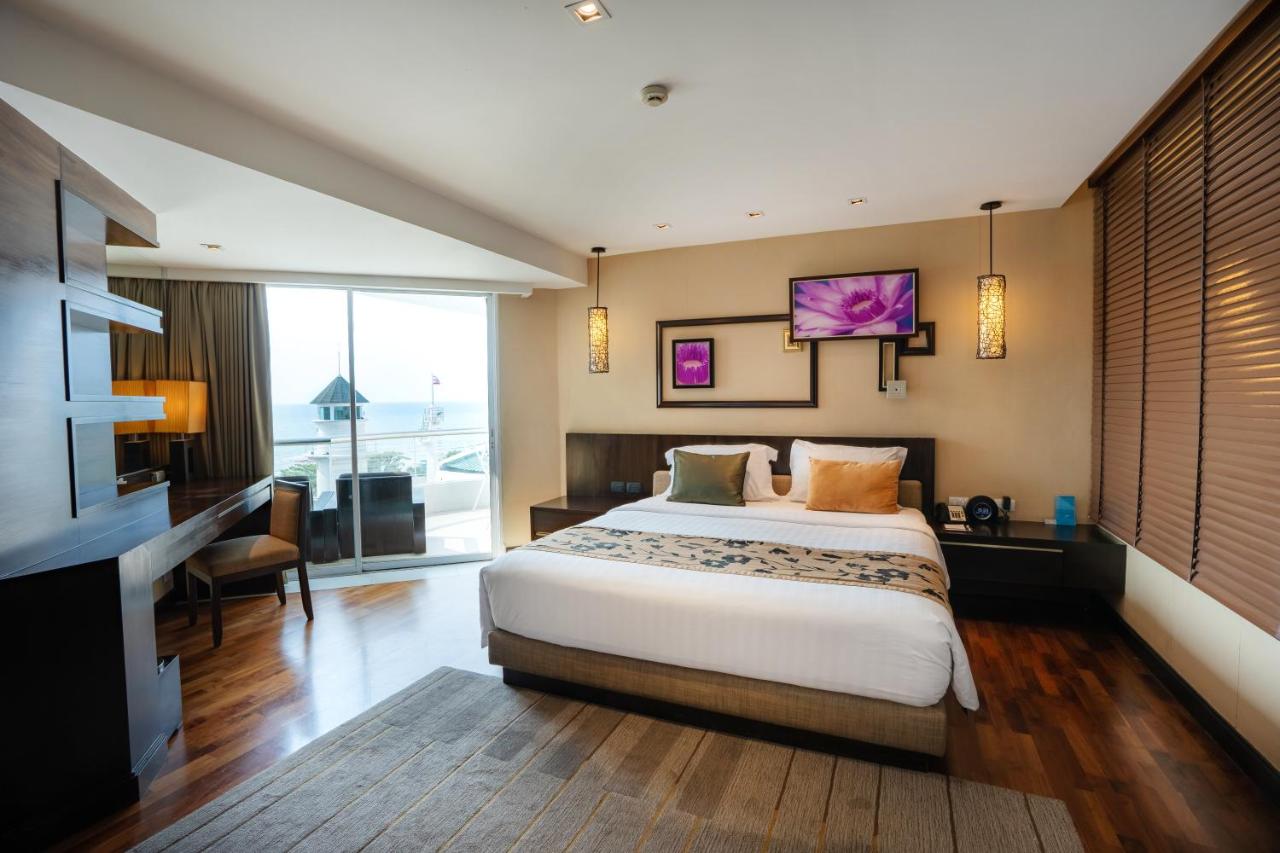 With Pattaya's beach just across the road, A-One The Royal Cruise Hotel Pattaya offers comfortable rooms and suites with free WiFi access and a balcony. The hotel features free private parking, an outdoor pool and a spa.
10. Sunshine Hip Hotel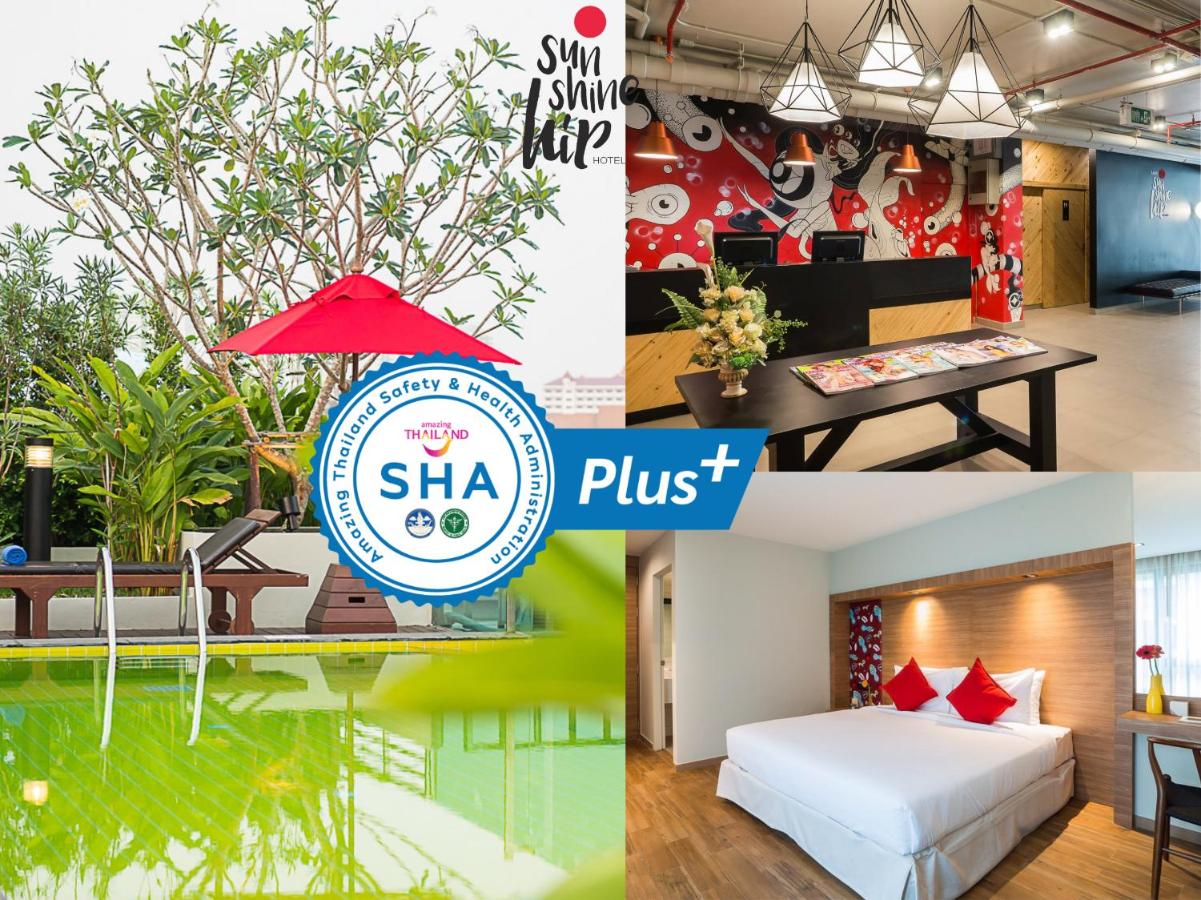 Sunshine Hip is conveniently located in the heart of Pattaya between the Beach Road and Second Road near to shopping, entertainment and dining options. This bold and playful industrial style hotel is a result of a collaboration between street artists, graphic, and interior designers that bring together the atmosphere of quirky but friendly street life of Pattaya City while equally considers guest's comfort and basic necessities during their stay at this wonderful and lively resort city.
11. Flipper Lodge Hotel Pattaya
Flipper Lodge Hotel Pattaya is located in the right heart of Pattaya city nearby the entertainment center, nightlife, night market and shopping arcade, very easy for sorting out to other relaxation places and sightseeing tours near around so beautiful and comfortable.
12. Sunshine Garden Resort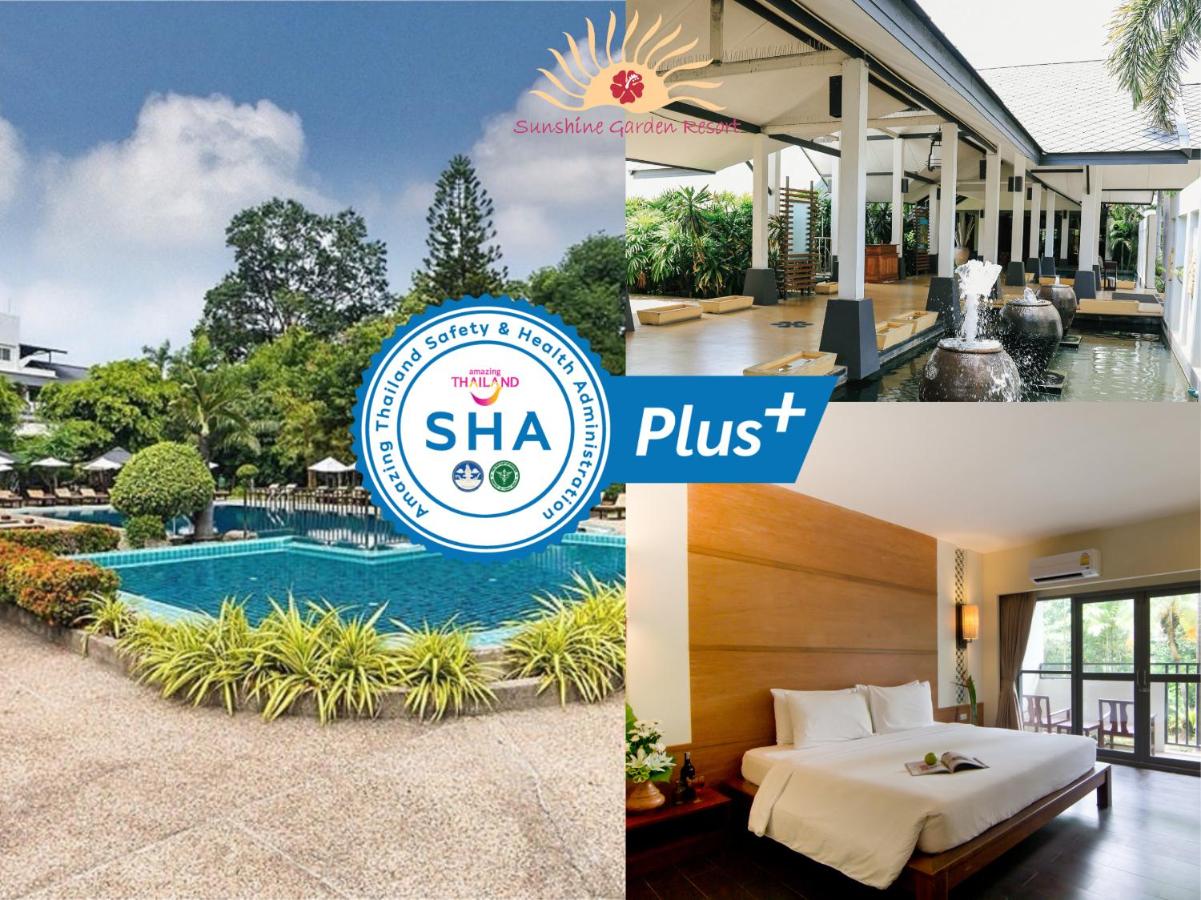 Sunshine Garden Resort is just the perfect destination for your Pattaya holiday. The hotel offer plenty of sun, lush tropical gardens, comfortable rooms, courteous service and a friendly atmosphere. The Sunshine Garden Resort and Hotel in Pattaya is located 5 minutes away from downtown Pattaya and 70 minutes from Bangkok International Airport.
13. Sawasdee Place Hotel
Sawasdee Place is a local budget hotel located in North Pattaya area, a 5-minute drive from the beach. It features an outdoor swimming pool, a restaurant and free Wi-Fi in the entire hotel. It takes 10 minutes by car to the Night Market and the popular Walking Street.
14. Cosy Beach Hotel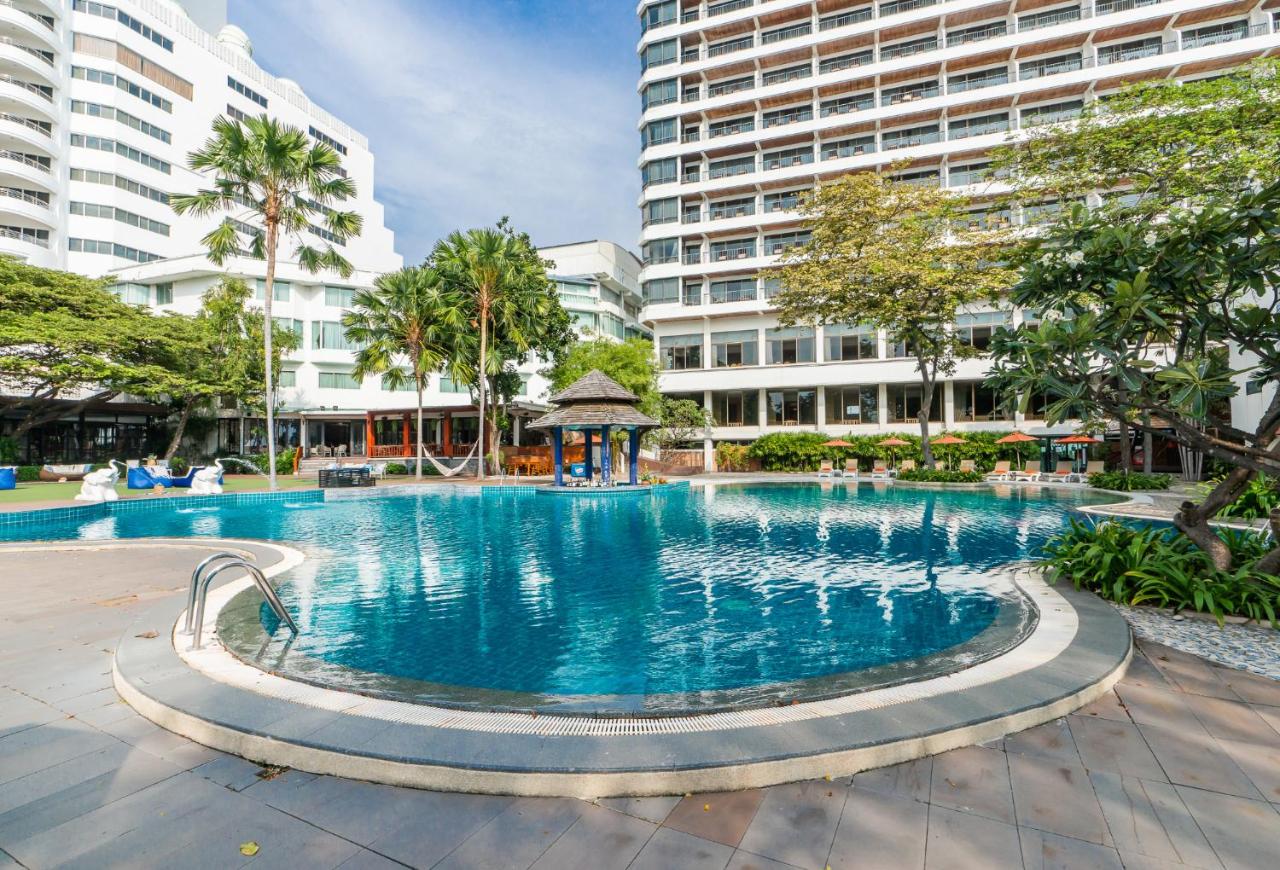 Cosy Beach hotel is a family friendly hotel on Pratumnak Mountain. Situated next to Cosy Beach with panoramic view of Koh Larn and only steps away from The Sky Gallery Restaurant, Cosy Beach Hotel offers guest great value for money. The hotel is also close to popular attractions including Pattaya Pratumnak View Point and Bali Hai Peer.
15. The Grass Serviced Suites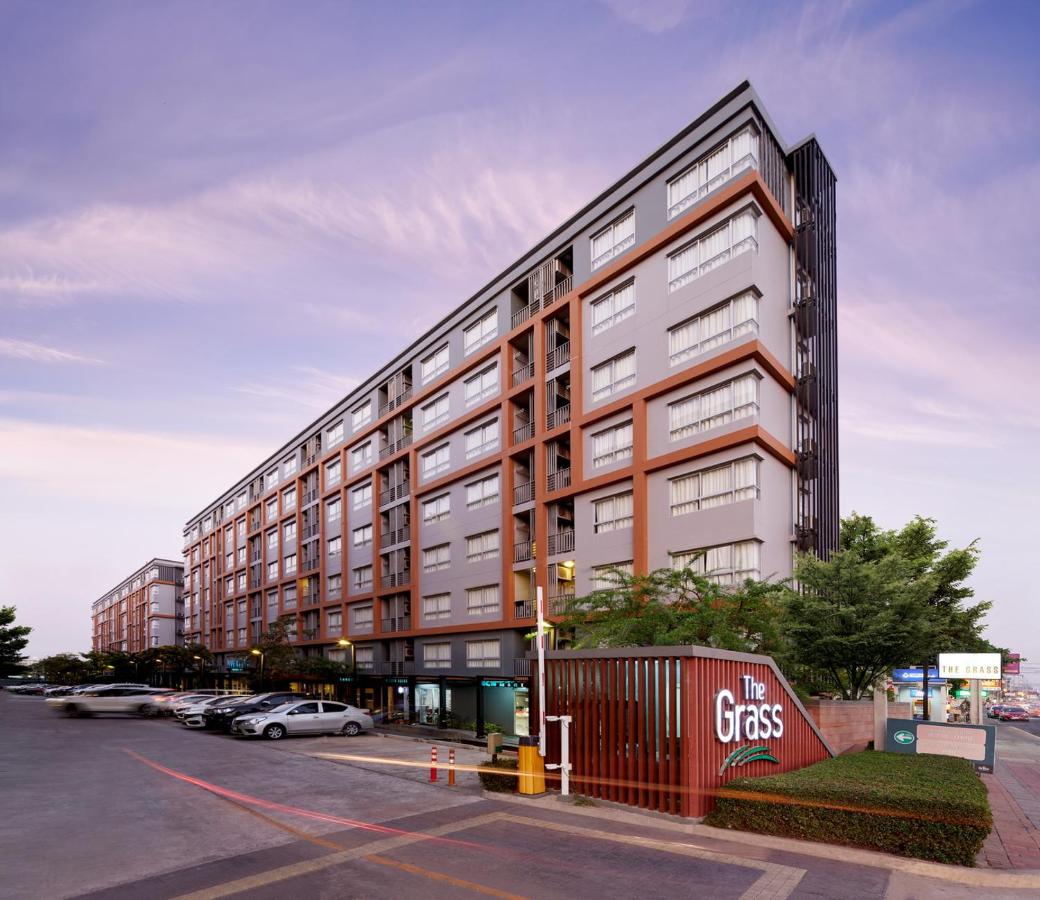 The Grass Serviced Suites offer an all-suite hotel with rooms that are designed with unique layout; sectioned off for better stay, located in South Pattaya that connects directly with main Pattaya highway. The hotel features One Grass (1-BR) and Two Grass (2-BR) Suite rooms. Every room has living room, mini pantry area, microwave, large size refrigerator, dining area with tableware, etc.
16. Oakwood Hotel Journeyhub Pattaya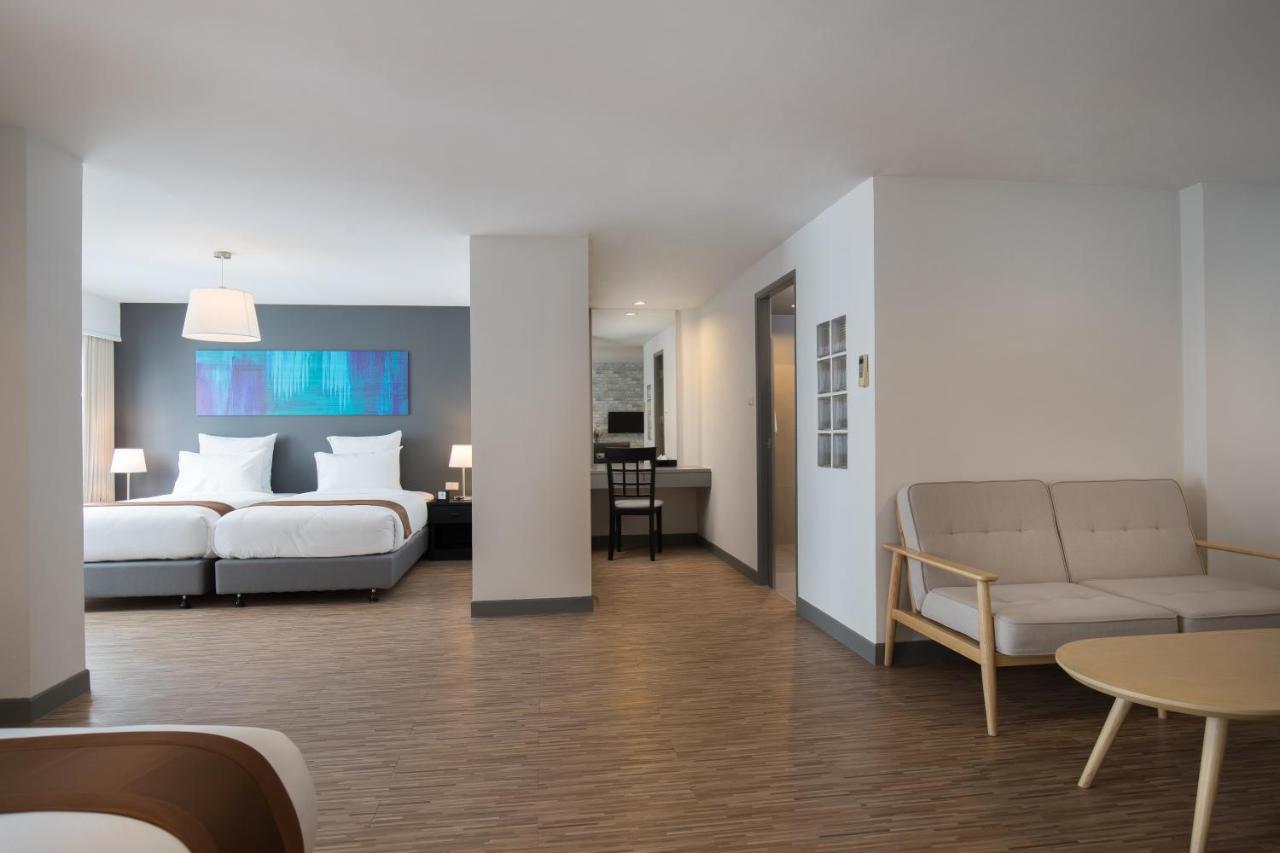 Located in Pattaya Central, 500 m from Pattaya Beach, Oakwood Journeyhub Pattaya features accommodations with a restaurant, free private parking, a fitness center and a bar. The nearest airport is U-Tapao Rayong-Pattaya International Airport.
17. GLOW Pattaya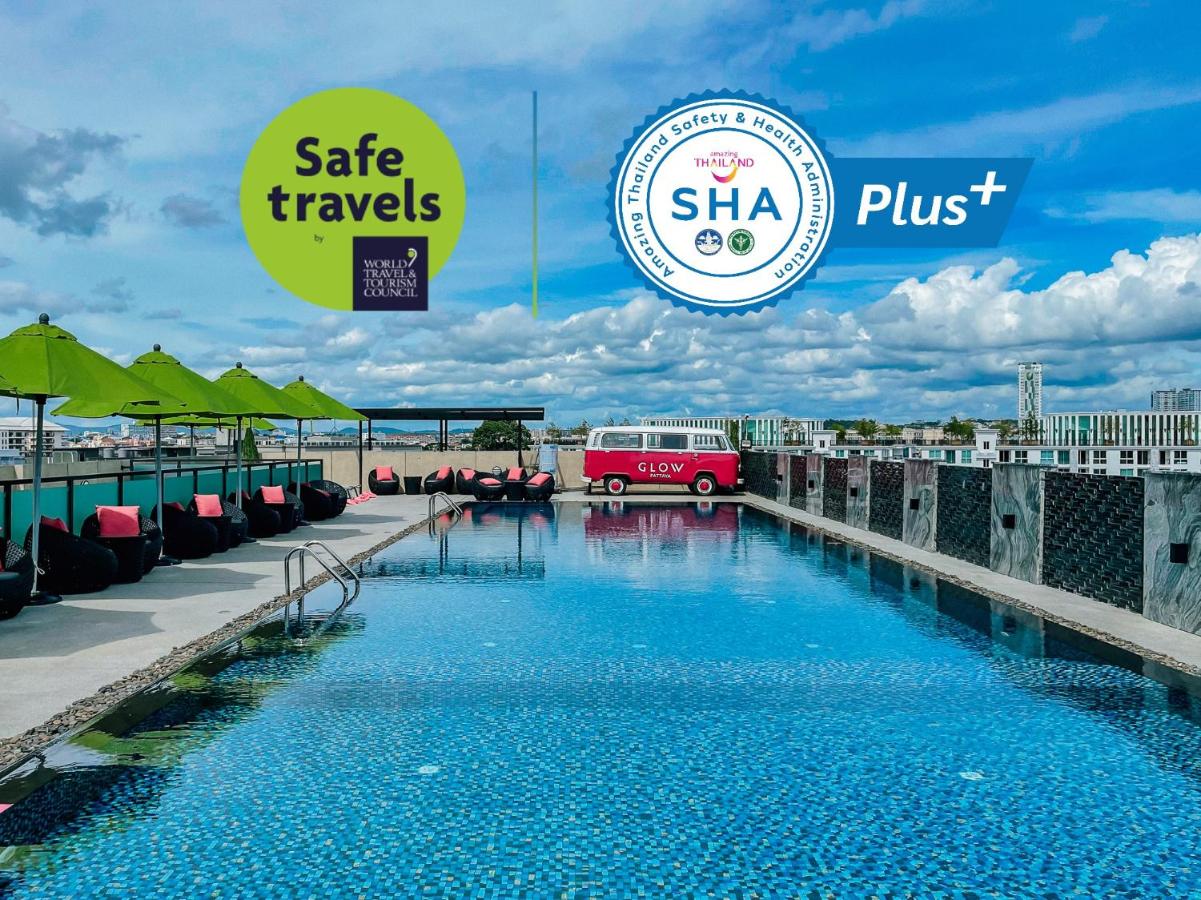 The first glimpse of GLOW Pattaya reveals you're in for a good time! A beautifully designed exterior with a modern geometric veneer and colored lighting shines brightly over the bustling seaside town of Pattaya.
18. Flipper House Hotel Pattaya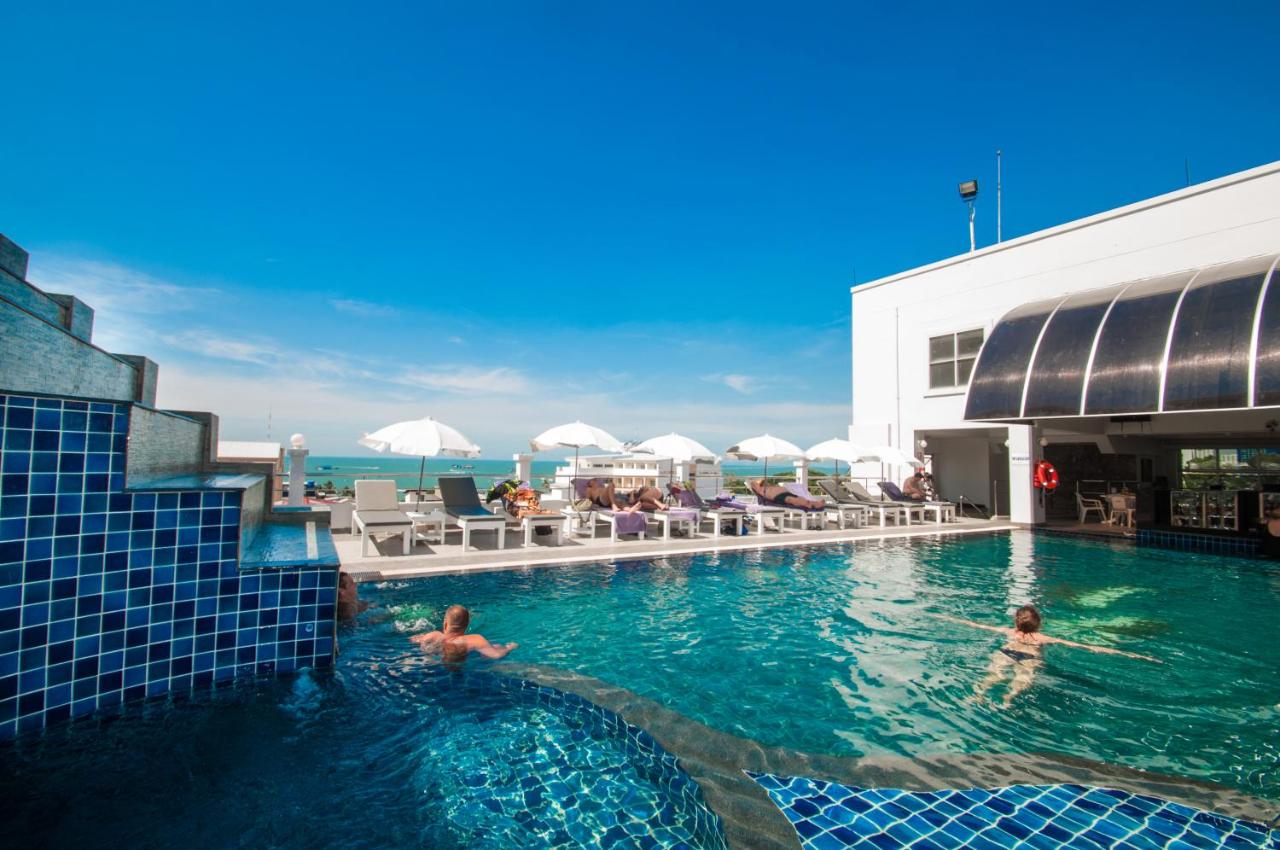 Flipper House Hotel Pattaya is located on the right heart of Pattaya City and nearby the entertainment center, shopping mall, night market, Pattaya night life, very easy for sorting out of your comfortable zone in Pattaya City.
19. Pattaya Discovery Beach Hotel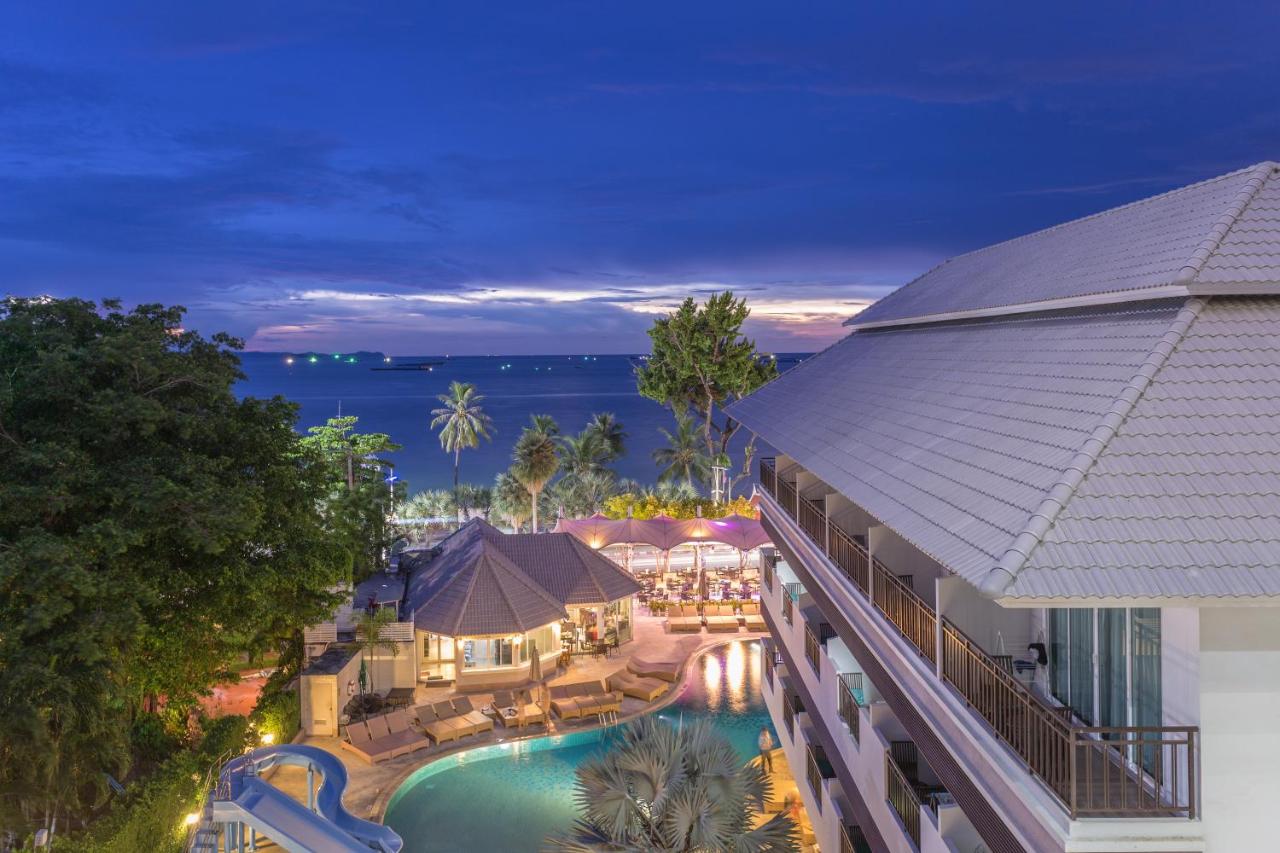 Pattaya Discovery Beach Hotel occupies the prized location within the international beach city of Pattaya. Combining the natural delights of sun, sea and sandy beaches with the fun and excitement of a metropolis, the city serves as an ideal venue for world-class conventions, seminars, and parties.
20. A-One Star Hotel
The Newly built A-One Star Hotel smartly balances eclectic details with cozy public spaces that are both playfully cosmopolitan while sleek and elegant, all while colorfully echoing the ambience of Pattaya's nightlife. The brightly lit rooms with sharp designs are fashioned for a young and modern crowd. A-One Star Hotel is a taste of young and radiant urban sophistication, offering momentary beachfront access. Conveniently located in North Pattaya, it is a popular choice for young beachgoers, and backpackers, and all at attractively reasonable rates. Guests are welcome to use the facilities of the adjoining, A-One the Royal Cruise Hotel; featuring a selection of savory restaurants, picturesque swimming pools and a fully-equipped Gym.
21. Four Seasons Place
Four Seasons Place Hotel is conceptualized round the concept of the four seasons; spring, summer, autumn and winter. The four life-size white marble sculptures of the ladies representing the seasons are prominently installed at the pool-area depicting a luxurious Renaissance tradition. The four seasons can also be observed throughout the hotel in its symbolizing colors, large airy rooms, and the warmth conveyed by the staff. The all suite Four Seasons Place has a unique and sophisticated exterior & interior design theme reflecting the Renaissance. Suites are available for short & long term stays (daily & monthly), with private balconies which are located within two 7 stories buildings with a city or pool view. Four Seasons Place Hotel offers you unparalleled comfort and personalized service along with the world famous Thai smile.
22. Grand Palazzo Hotel Pattaya
Boasting over 300 guestrooms and suites to choose from, Grand Palazzo Hotel is situated in Pattaya North, about a 15-minute walk from the beach. Rooms are tastefully decorated and features views of the sea, city or swimming pool.
23. Brighton Grand Pattaya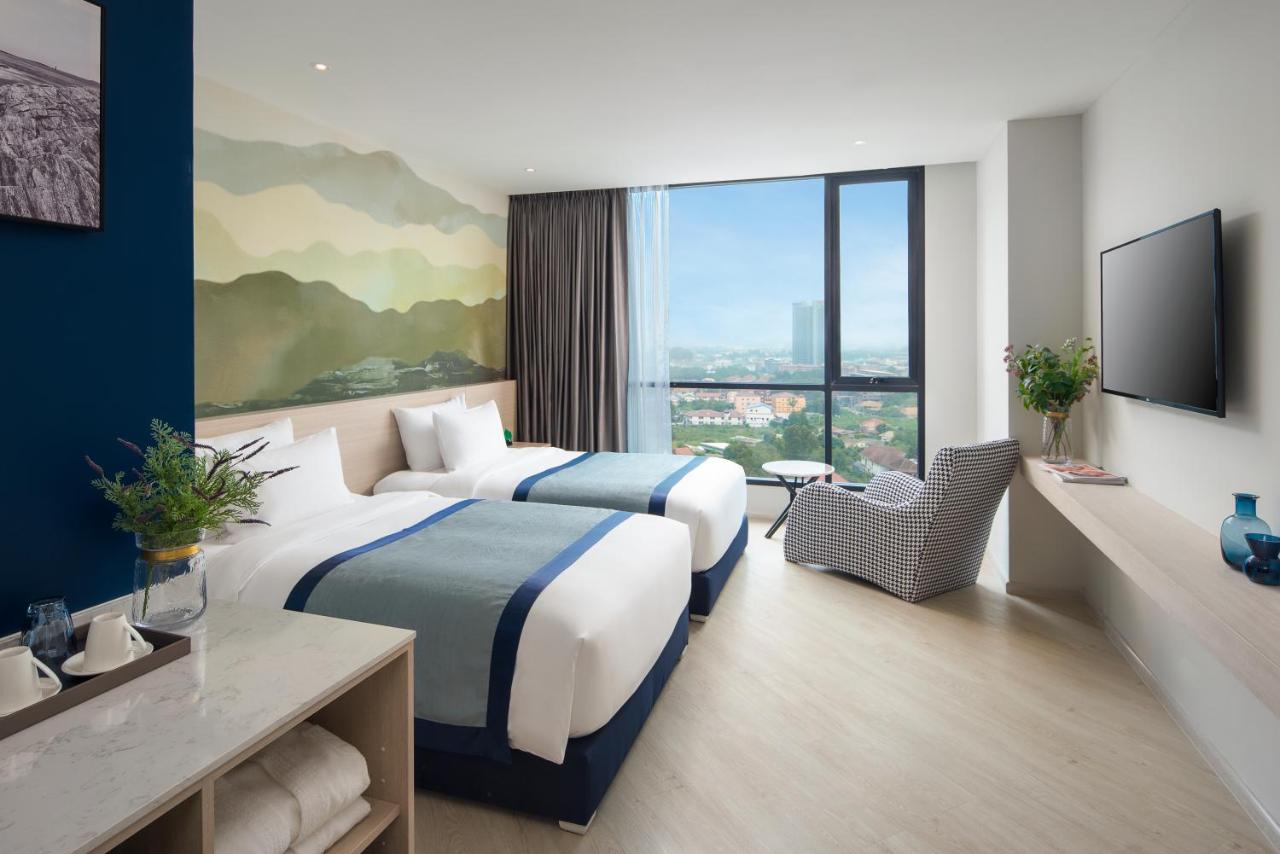 Brighton Grand Hotel Pattaya, a new hotel located on Na Klua Road between Na Klua 23 and 25. The hotel is a 30-storey structure with 444 guest rooms, and with room space ranging from 32 sqm to 300 sqm. Over 80 percent of the rooms are sea view, where guests can enjoy views of Pattaya Bay, Bali Hai Pier, Sanctuary of Truth, and the city's shoreline.
24. Dusit Thani Pattaya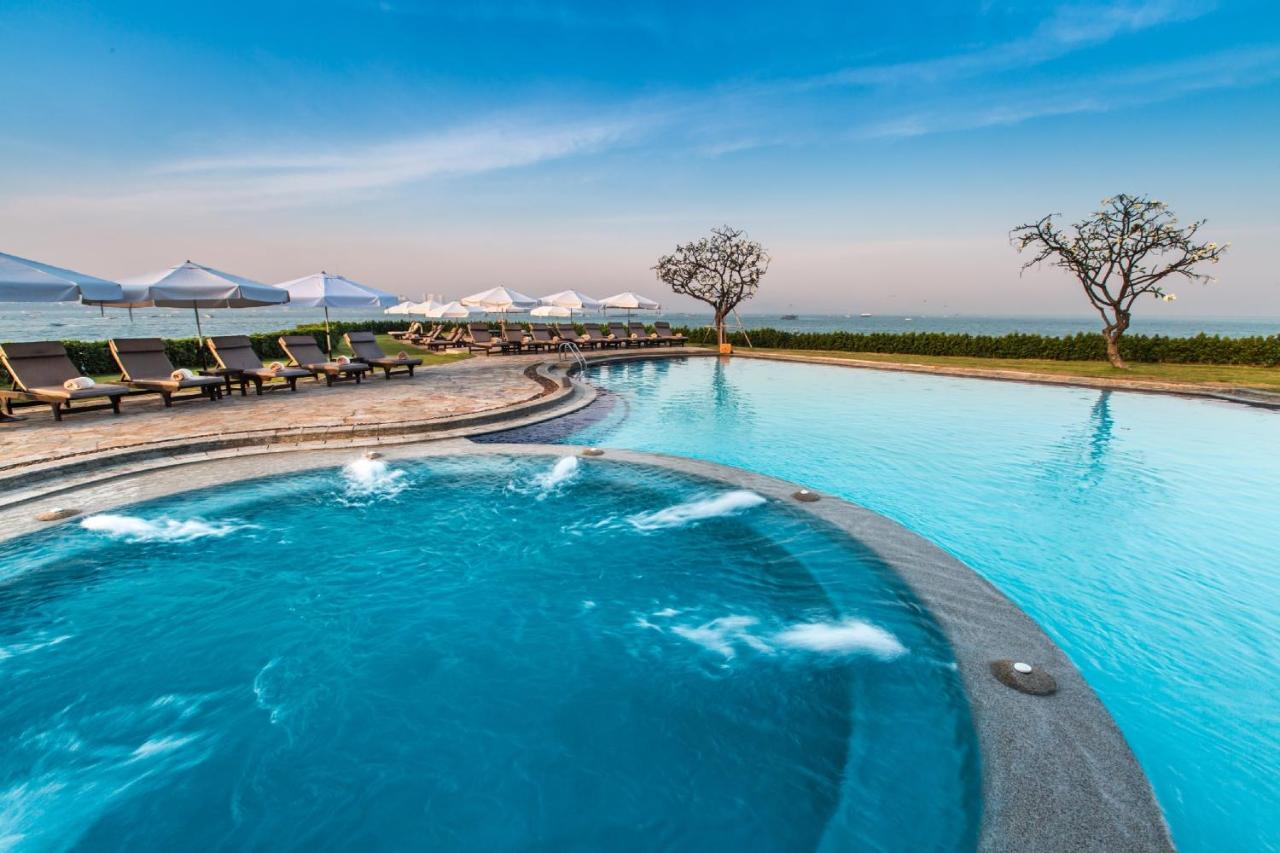 Dusit Thani Pattaya Hotel beach resort in Pattaya, Thailand offers Thai luxury and hospitality in the heart of one of Thailand's prominent beach resort destinations. This five-star Dusit Thani beachfront hotel in Pattaya is conveniently located near the shopping and dining venues of Pattaya City, but its enviable location on the northern end of the majestically curving Gulf of Thailand with direct access to two beachfronts, truly sets it apart from other luxury beach resorts in Pattaya.
25. Arden Hotel and Residence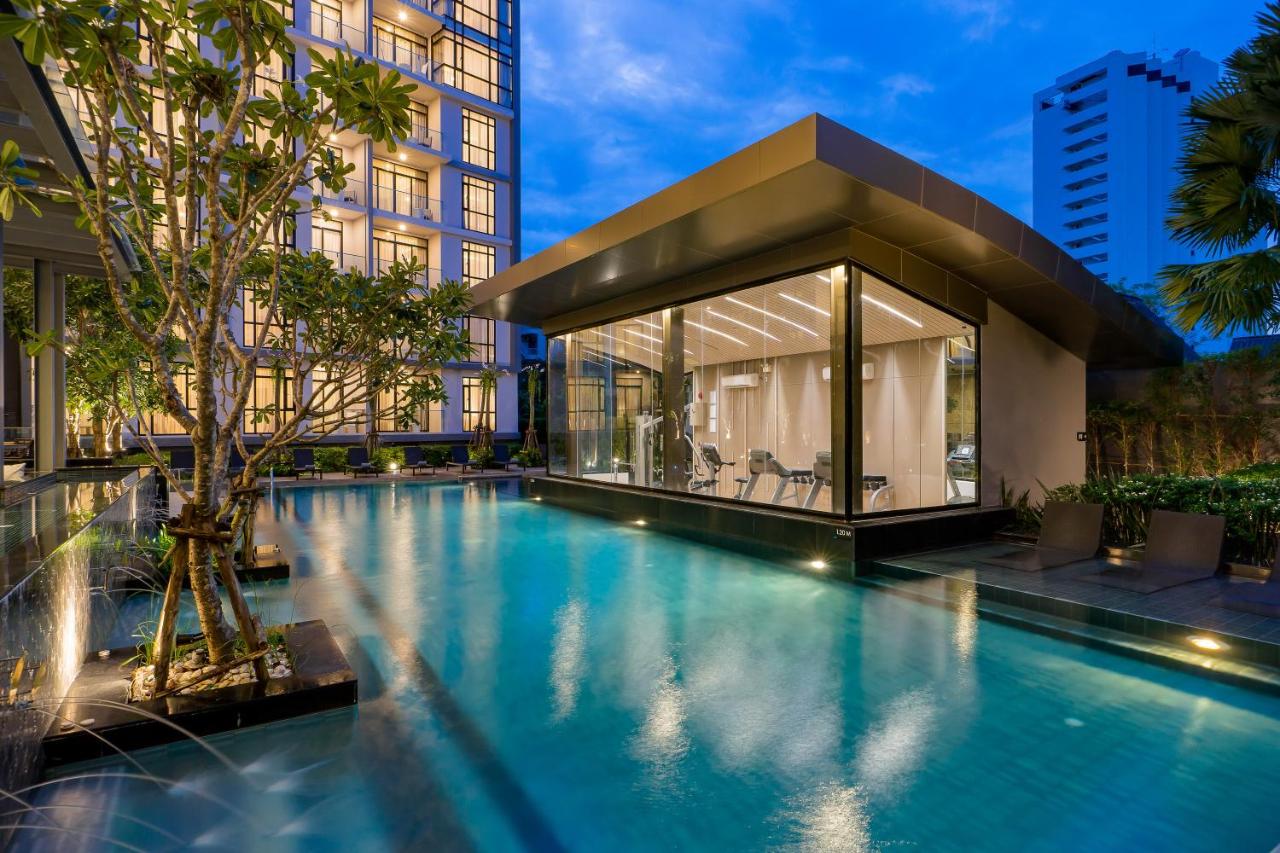 Located a 15-minute walk to the beach, Arden Hotel and Residence by At Mind offers modern accommodation fully-equipped with necessary facilities. All guests have access to free WiFi and free parking on site. Guests can enjoy a healthy sauna session or relax by the outdoor pool. Business centre is also available for guests' convenience.
26. Rabbit Resort Pattaya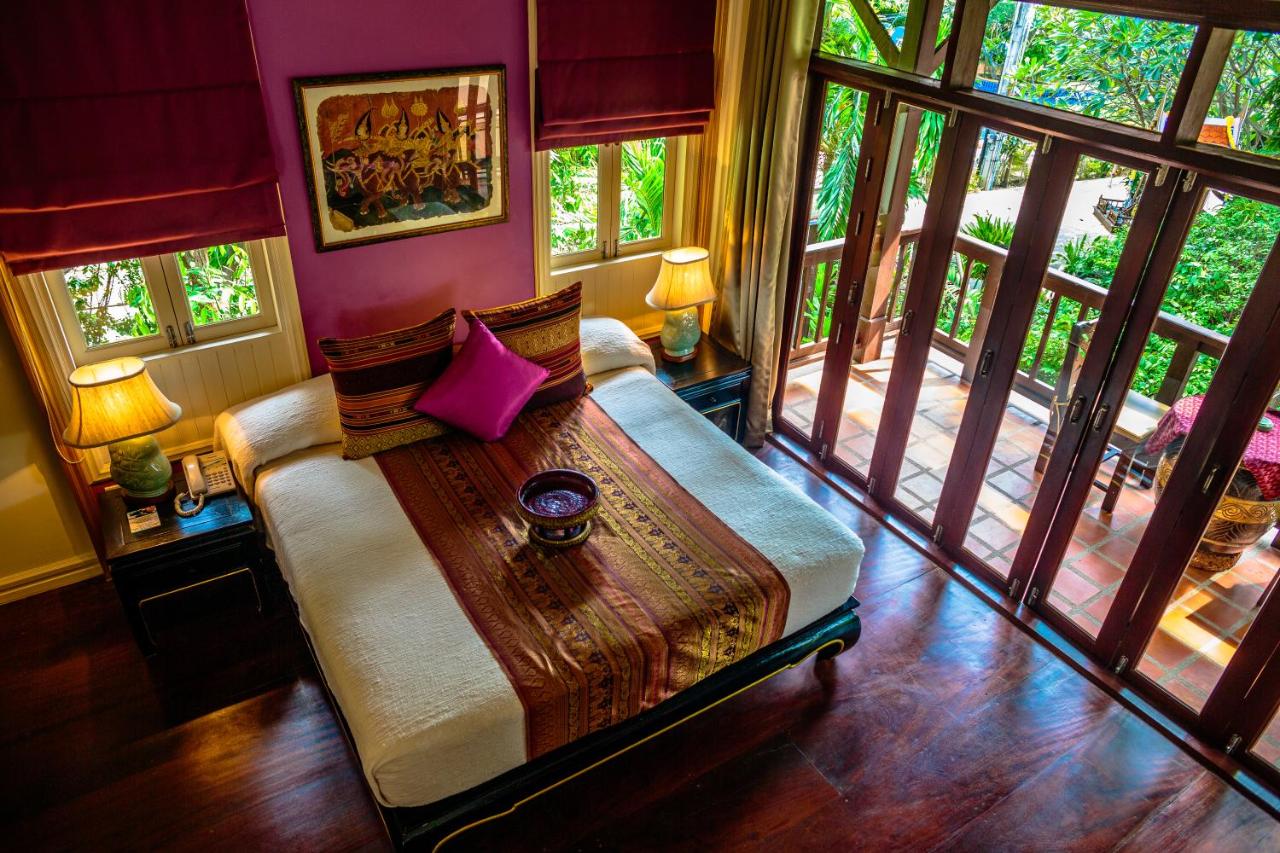 Rabbit Resort Pattaya has commanding panoramic views of Dongtan Beach surrounded by lush, native Thai foliage. The 49 Rooms and Villas offer unique charms and facilities for your short or long term Pattaya stay. Designed by a leading Thai architect, the secluded, quiet and family-friendly Rabbit Resort Pattaya is stylish and sophisticated.
27. Adelphi Pattaya
The Adelphi Pattaya is a boutique hotel which values exemplary and seamless service. Being dedicated to the wellness of our guests, your stay with us is about feeling relaxed and comfortable while experiencing the best parts of being somewhere away from home.
28. The Sun Xclusive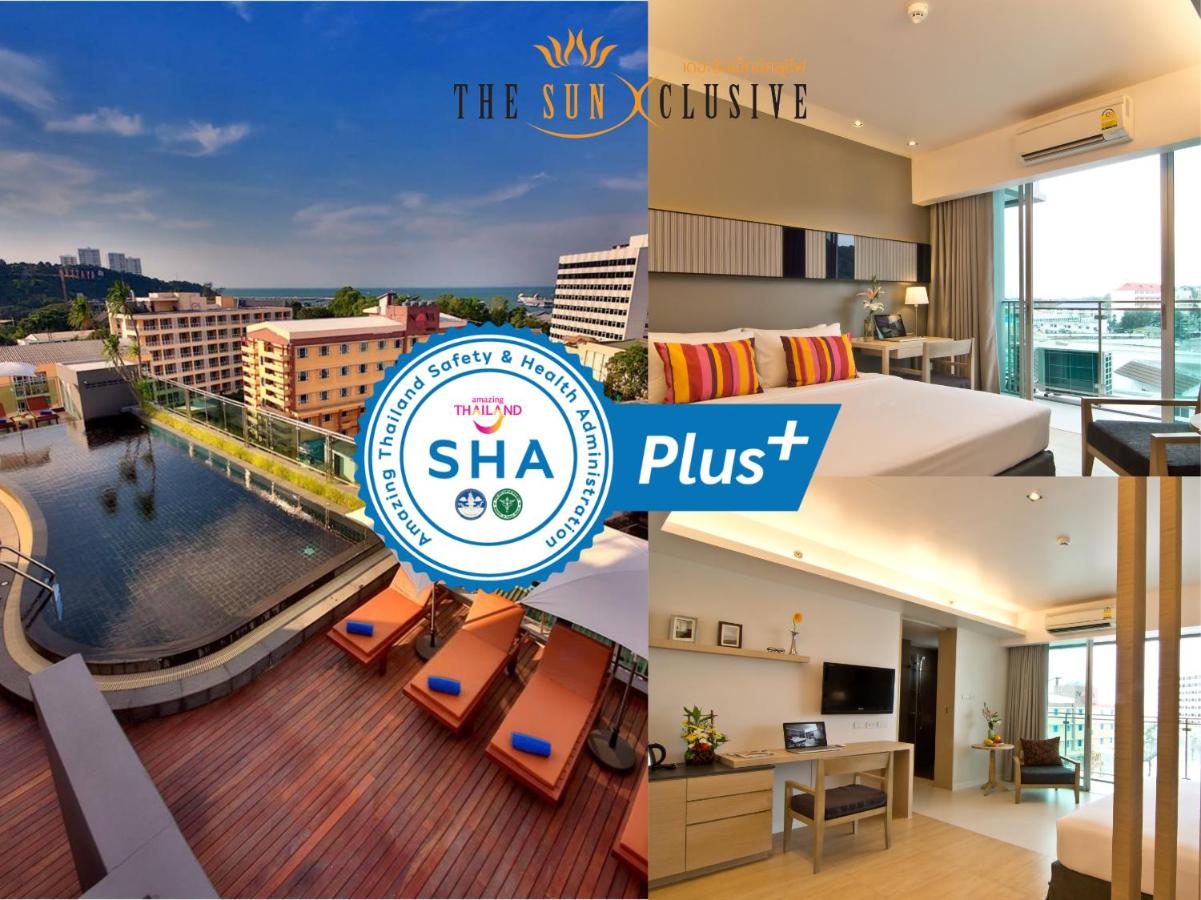 The Sun Xclusive, the hip designed hotel is located at the corner between the Pattaya Second Road and Thap Praya Road in South Pattaya. With its prime location, it is very convenient for guests to go anywhere in South Pattaya especially Walking Street which is within walking distance from the hotel. There are 3 room types to choose from, The Sun Superior with 26 square metres, The Sun Deluxe with 28 square metres and The Sun Executive with 35 square metres.
29. Aster Hotel and Residence
ASTER Hotel & Residence is private, cozy and intimate considering a small-scale residence hotel in Central Pattaya. It is located in the spot that can be accessed in various directions which make Aster a commute friendly hotel. All 110 rooms are equipped with kitchenette, microwave, induction stove, dining table, eco-Showerlet etc.
30. Amari Pattaya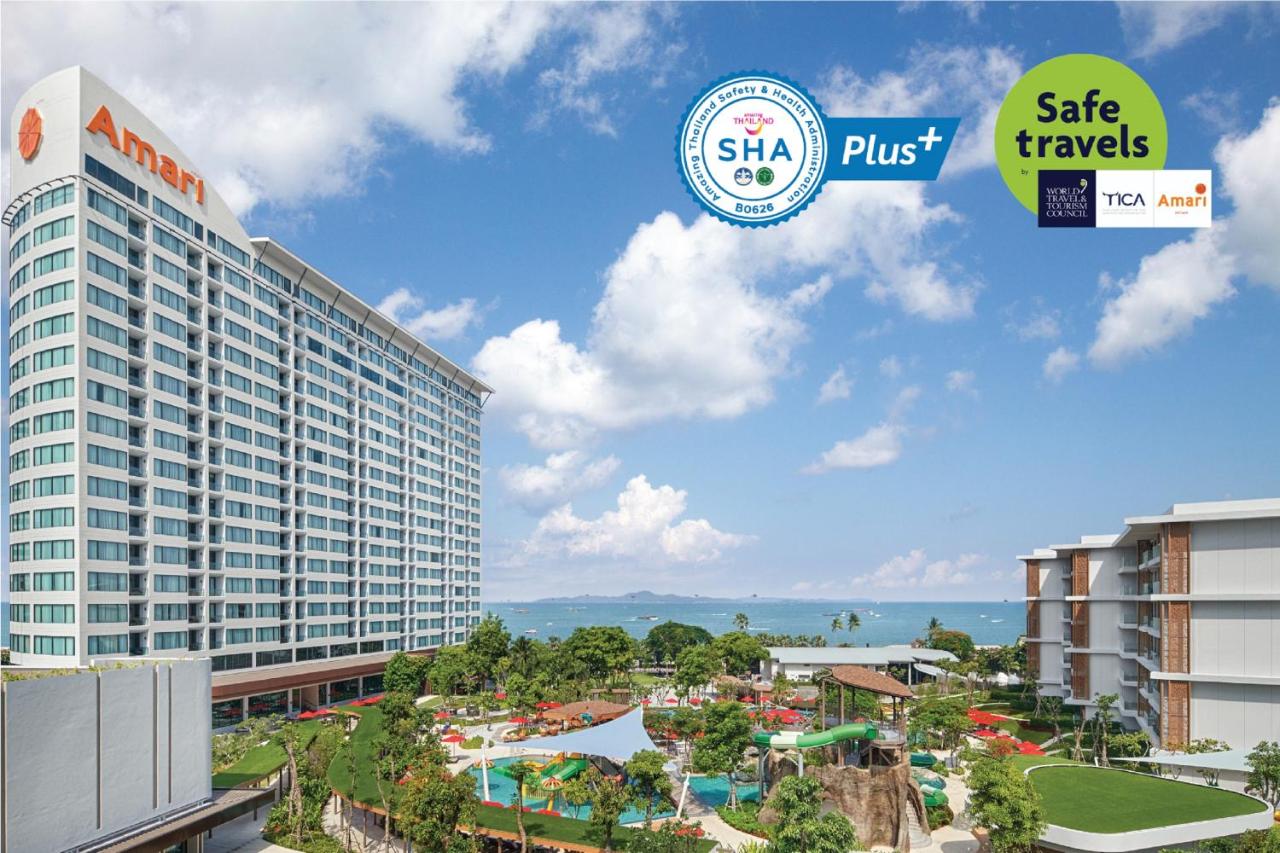 The luxurious Amari Pattaya along Northern Pattaya is located at the tranquil northern tip of Pattaya Bay. All guest rooms and suites feature panoramic floor-to-ceiling windows or a private balcony overlooking the glittering bay. Fitted with wooden floors and warm lighting, they come with satellite TV, slippers and mini-bar. Breeze Spa features a range of relaxing body massage and beauty treatments.
31. Sunshine Vista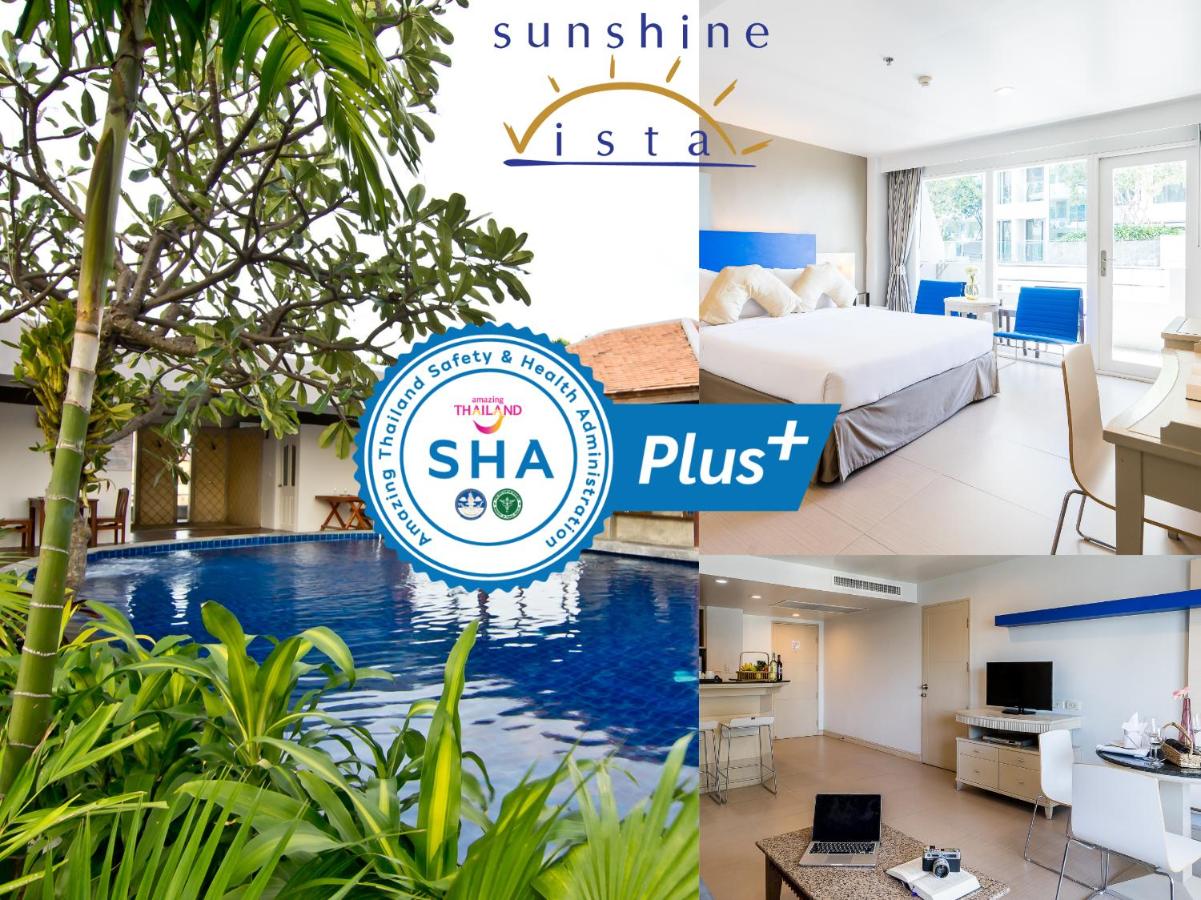 The Sunshine Vista is perfectly located in the heart of Pattaya, only 100 meters from the large Central Festival Center shopping mall and just a minute's walk to famous Pattaya Beach.
32. Mandarin Eastville, Pattaya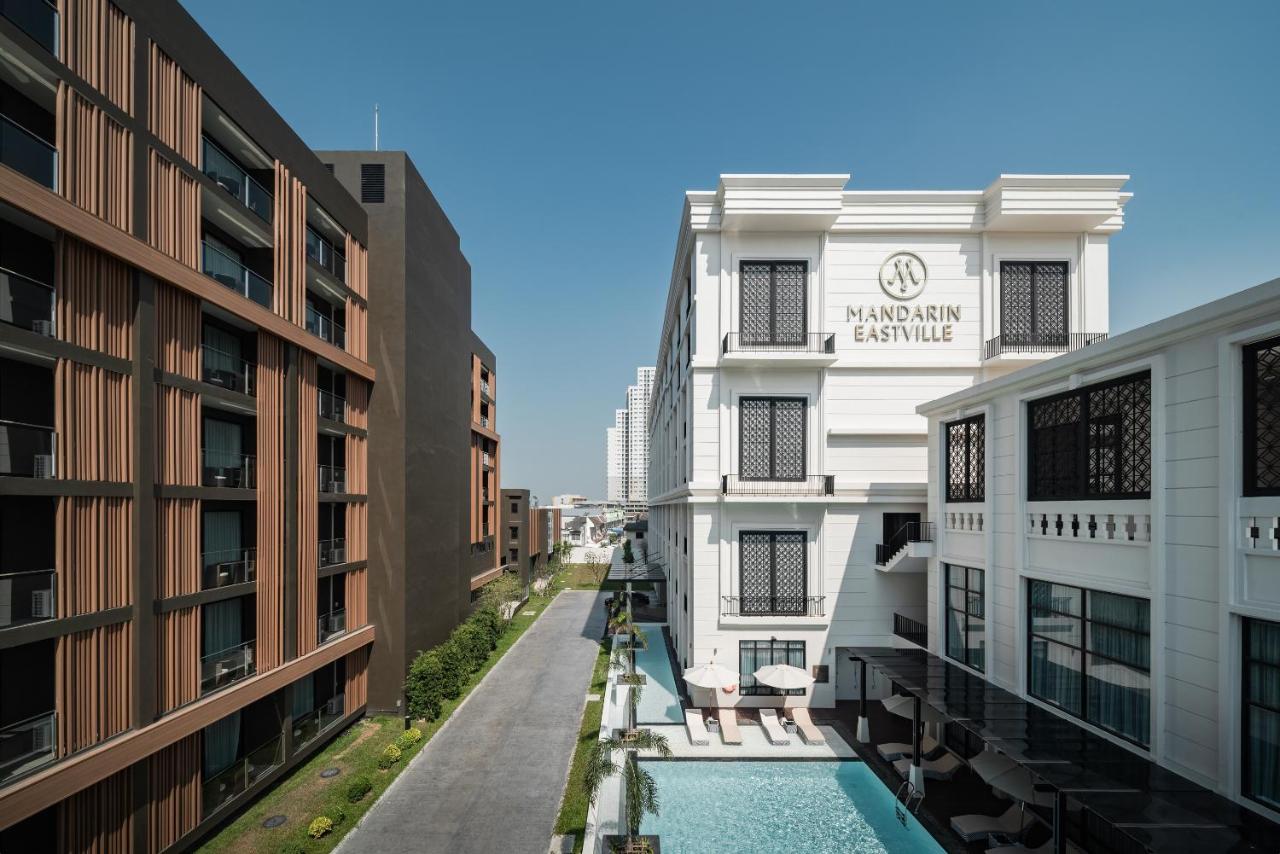 Mandarin Eastville Pattaya is a touch of Thai luxury in the city. Rooms feature elegant touches of the oriental art of Zen & Classic western style, offering décor made of comfortable and relax. A flat-screen TV and DVD player are provided with free WiFi. The hotel features a fitness, an outdoor pool and free parking. The hotel provides 2 restaurants Zen Koji & Me Eatery and Bar.
33. T Pattaya Hotel
T Pattaya Hotel located on Chaloemprakiat Road Soi7 between North Pattaya and Central Pattaya. At the roof top swimming pool, you will find an easy breezy atmosphere of Pattaya sea view and outstanding 360 panorama view of Pattaya City, steam room, fitness and unexpected cozy services here.
34. Altera Hotel and Residence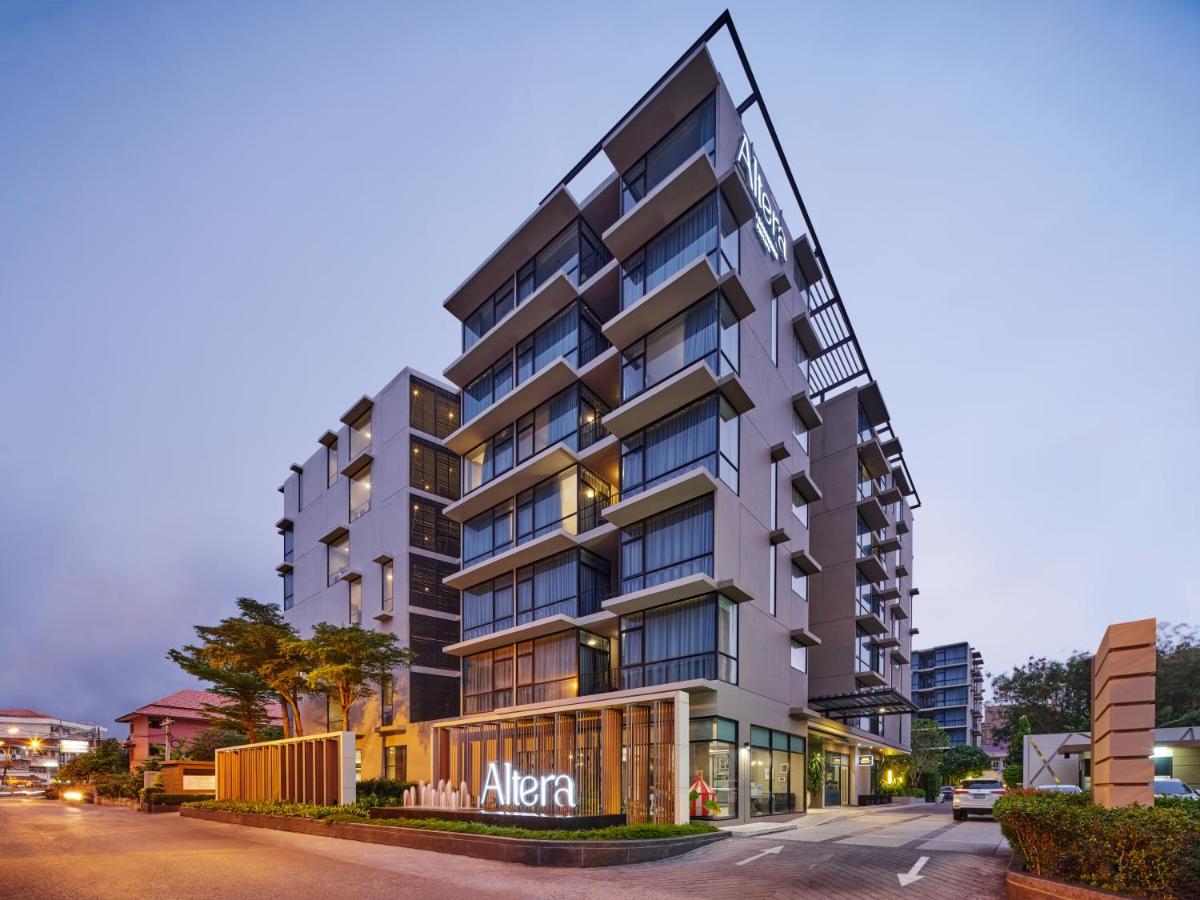 Altera Hotel and Residence Pattaya is the pioneer in upscale residence type of accommodation. Located in the heart of Pattaya city, it answers to both leisure and business travelers, and for both long term and short term given the spacious room equipped with in-room amenities that one may find very home style. Facilities within the resort's greenery environment are full-scale with utmost convenience and functions.
35. Red Planet Pattaya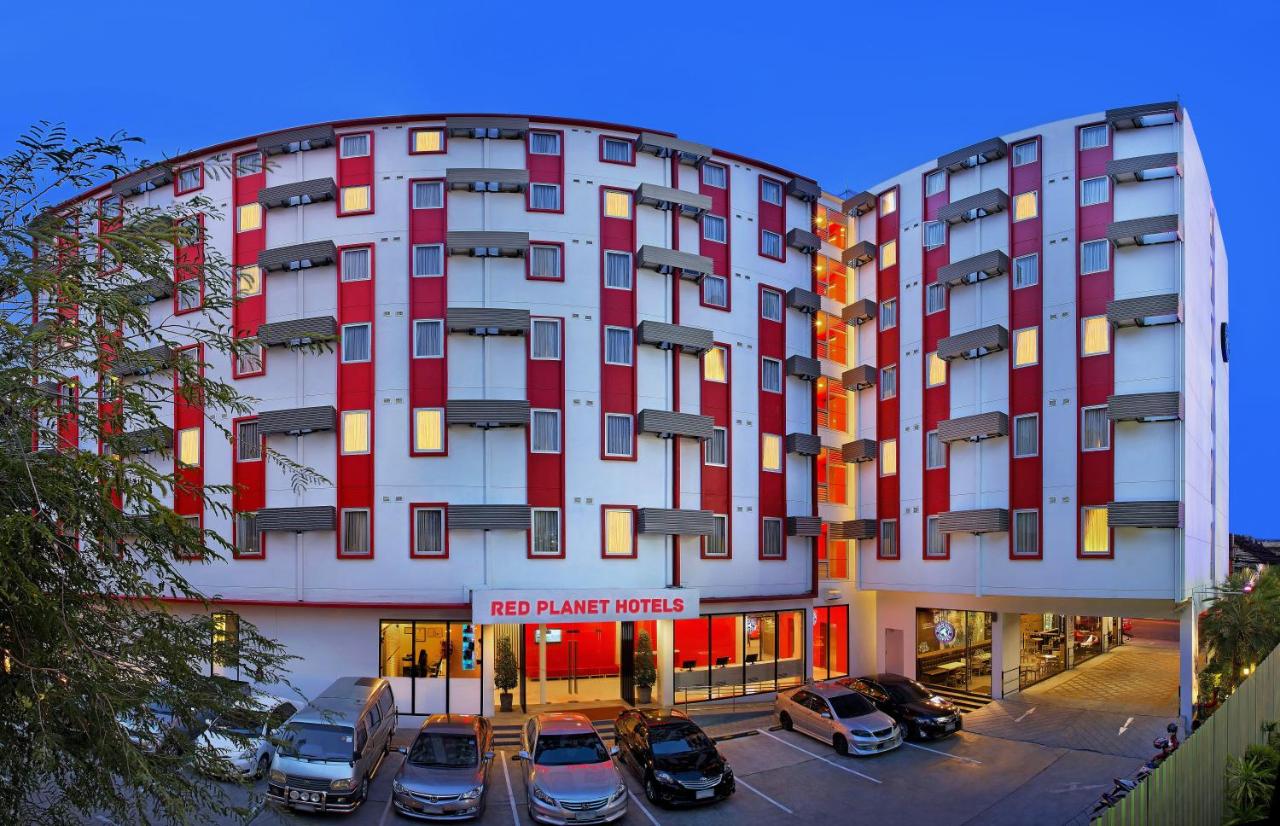 A 5-minute walk to Beach Road, Red Planet Pattaya offers modern and comfortable air-conditioned rooms. Free WiFi is provided. Formerly known as Tune Hotel, the property is equipped with facilities for disabled guests. Red Planet Pattaya is 1 hr drive from Suvarnabhumi International Airport.
36. ibis Pattaya
ibis Pattaya Hotel is a vibrant economy hotel, situated near the attractions of Pattaya and the vibrant nightlife scene with the roadside street food and bargain boutiques all closely nearby. The trendy decor can be seen throughout the 254 rooms, all with WiFi internet access. Enjoy a seaside getaway and unbeatable value at ibis Pattaya.
37. Mercure Pattaya Ocean Resort
Mercure Pattaya Ocean Resort is located in Northern Pattaya, 2 minutes' walk from the beach and close to Terminal21 Pattaya, Central Marina, BigC Supercenter, Walking Street, dining and entertainment area.
38. Mera Mare Pattaya
Mera Mare is located in the heart of the vibrant Pattaya City, a few steps away from Pattaya Beach and 5 mins walking distance to the shopping paradise "Central Festival Pattaya Beach Shopping Mall". A boutique luxury hotel features with 80 well appointed spacious rooms including 3 luxurious suites. Equipped with state-of-art decor and amenities with wi-fi connectivity. Offers a comfortable accommodation includes the right blend of luxury, warm service and efficiency for both Business and Leisure travelers.
39. Golden Sea Pattaya
Golden Sea Pattaya is centrally located in Central and South Pattaya, easily accessed from Chalermprakiat Rd. (Pattaya 3rd Rd.), Soi Chalermprakiat 33 and from Soi Kasemsuvarn 13 (Soi Buakao). The hotel offers comfortable and affordable accommodations in the heart of Pattaya. A few steps to venture out to the lively city that has offered, for instance, bars, restaurants, massage, shopping centers and pharmacies are just easy and convenient.
40. The Monttra Pattaya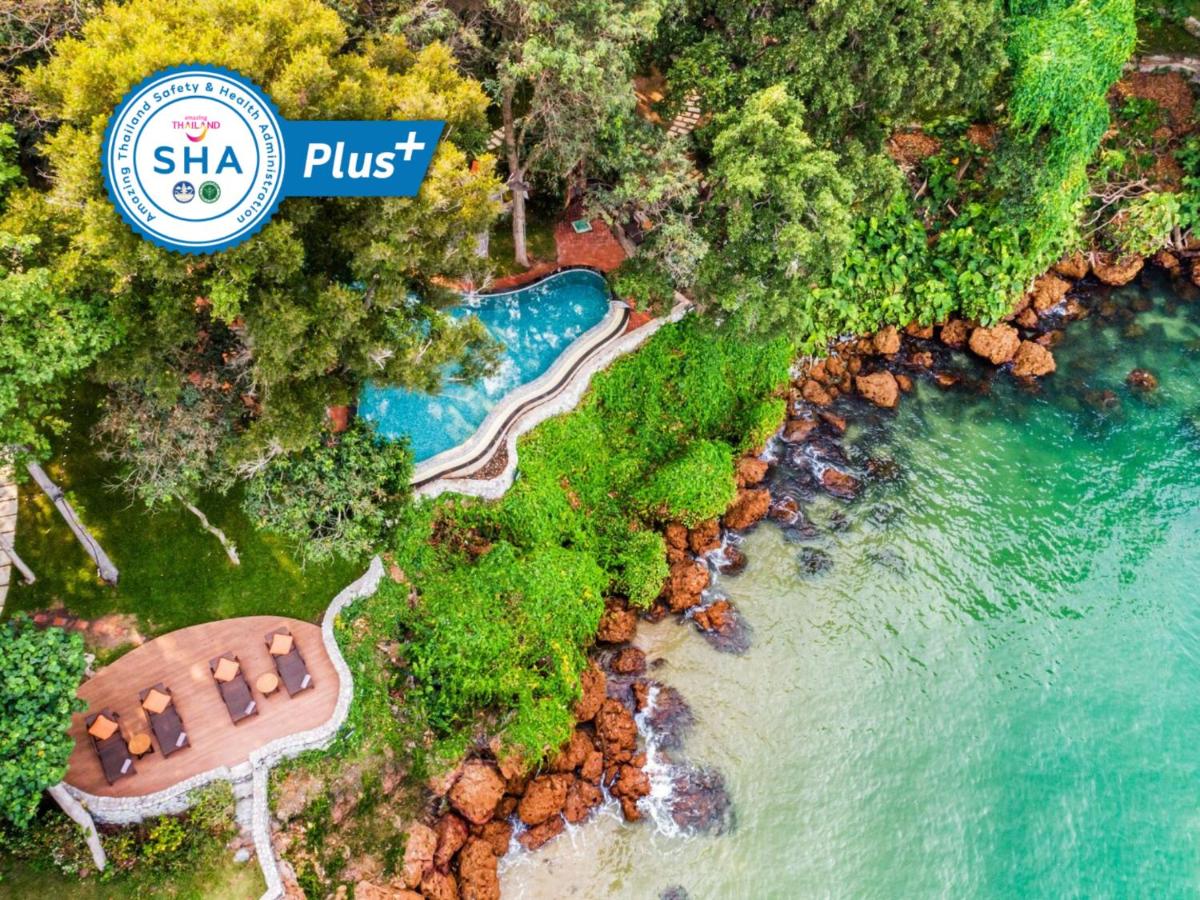 The word "Monttra" means "Magic", which best describes the unique and innovative products as well as services offered at the property. Situated on a cliff-top at a private with sand beach in Pattaya, the Monttra Pattaya combines the fascination of deep-rooted Thai hospitality with a contemporary concept of Thai design and lifestyle. Our property skillfully combines luxury, pleasure and personal service with authenticity, simplicity and genuine beach experience.
41. Kram Pattaya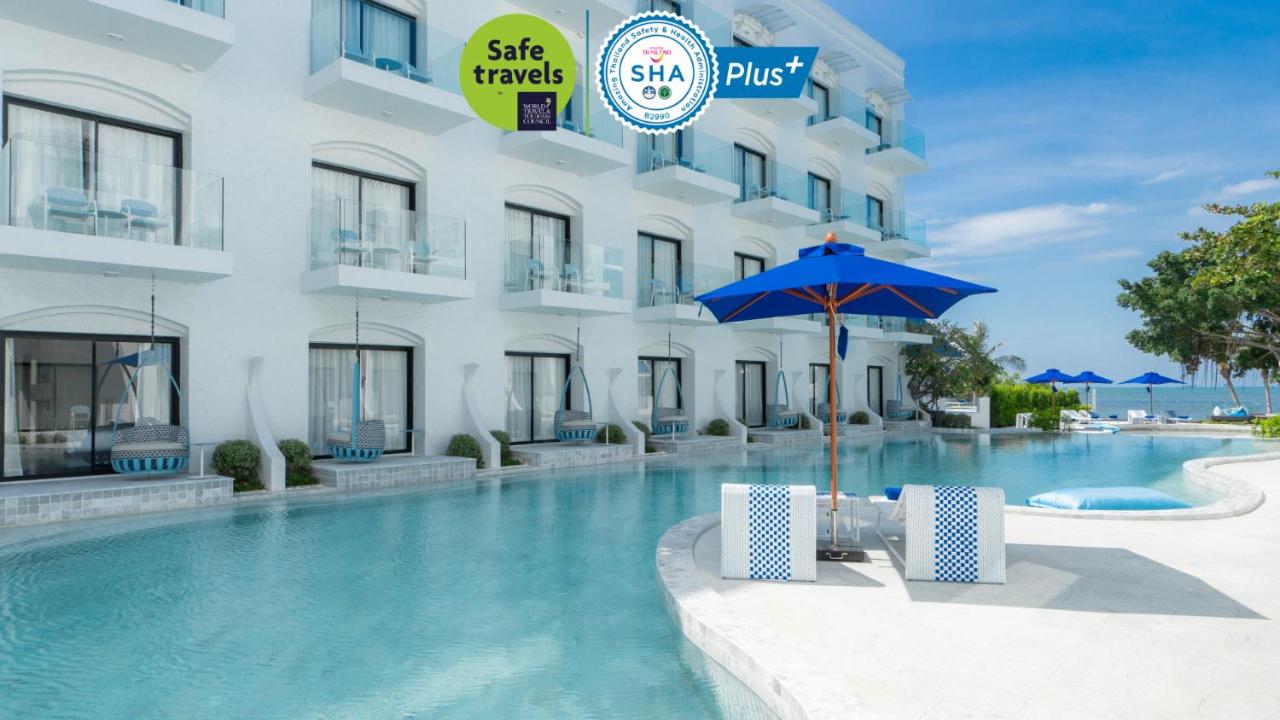 Kram Pattaya set on the peaceful northern of Pattaya, the resort welcome guest with beautiful outdoor which surrounded by our accommodation buildings. An elegant Pool Villa boosts a private pool for guests to relax at their own privacy.
42. Woodlands Suites Serviced Residences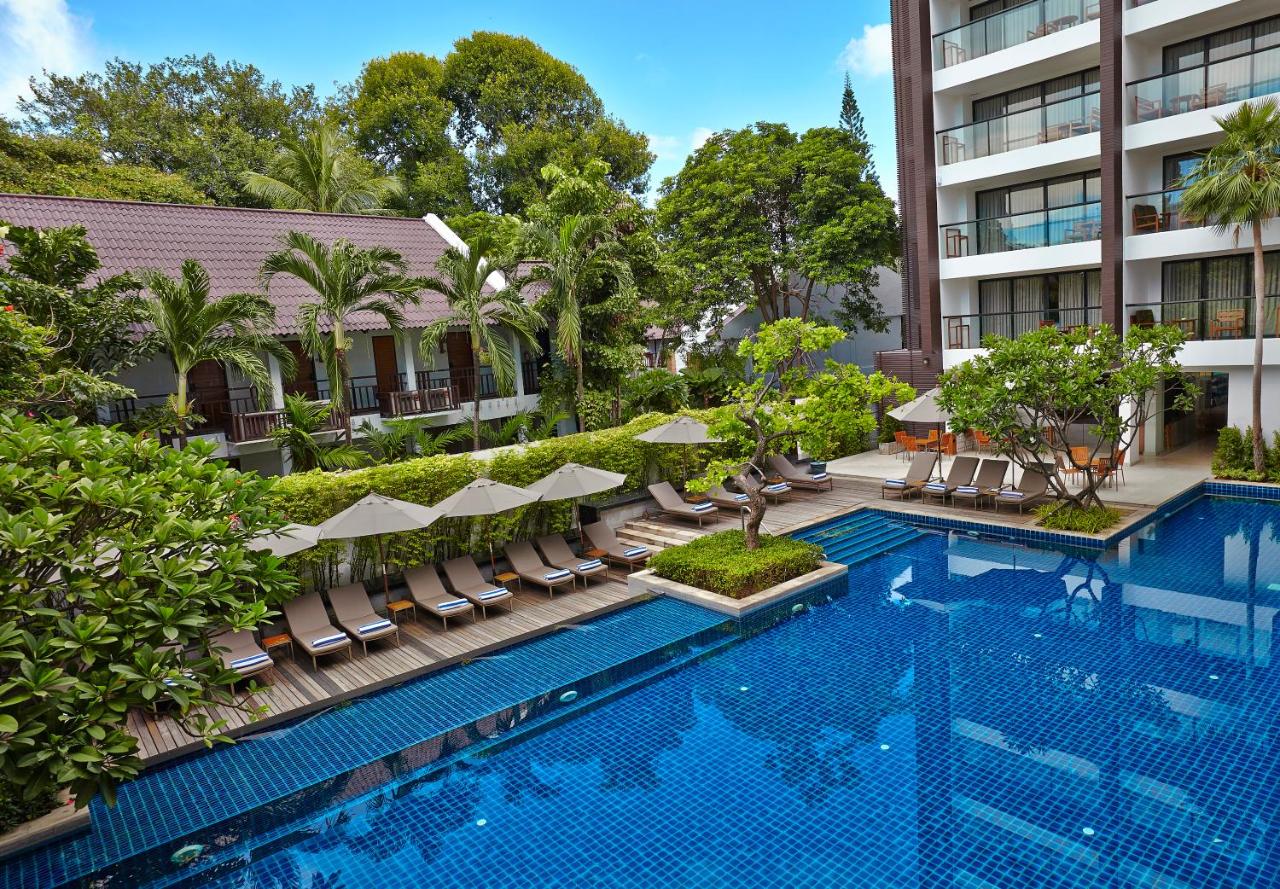 Located in northern Pattaya away from the city, a peaceful environment surrounds the Woodlands Suites Serviced Residences which has 74 luxurious studios and apartments, each with their own private balcony. With Pattaya Beach and central Pattaya both 500 m away, The Woodlands Suites Serviced Residences is ideally located and is easily accessible to shopping and entertainment locations.
43. OZO North Pattaya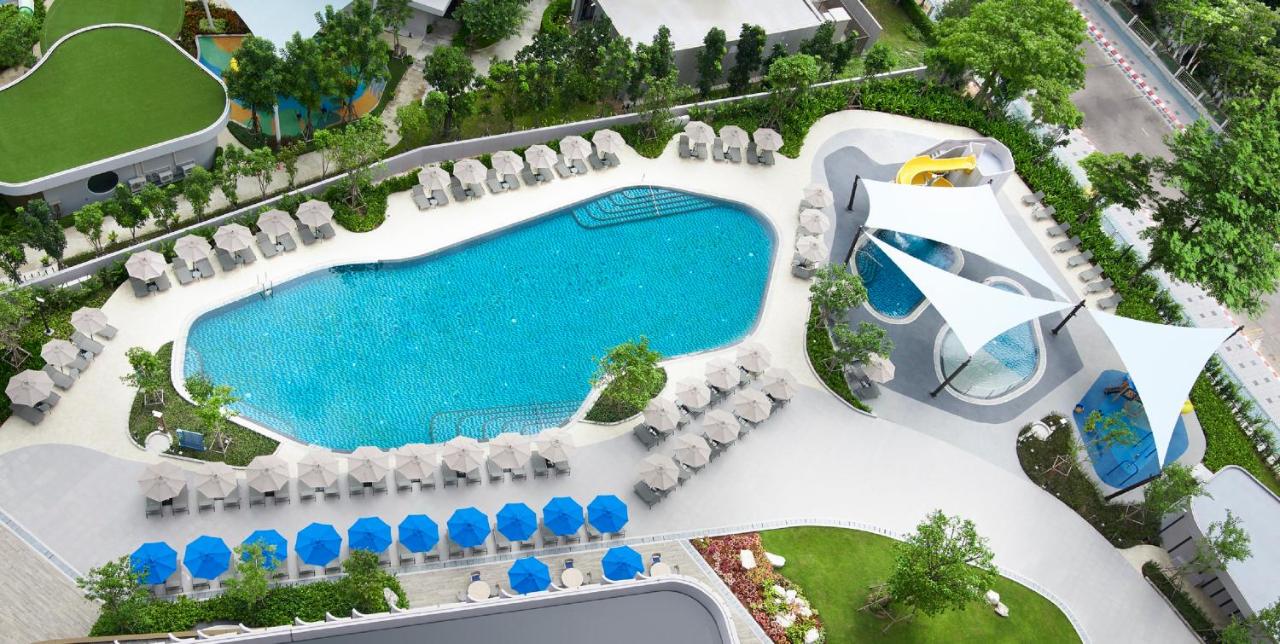 Located 250 m from Pattaya Beach, OZO North Pattaya is a SHA Extra Plus hotel providing accommodation with a restaurant, free private parking, an outdoor swimming pool and a fitness centre. OZO North Pattaya features certain units with pool views, and all rooms include a balcony.
44. Arbour Hotel and Residence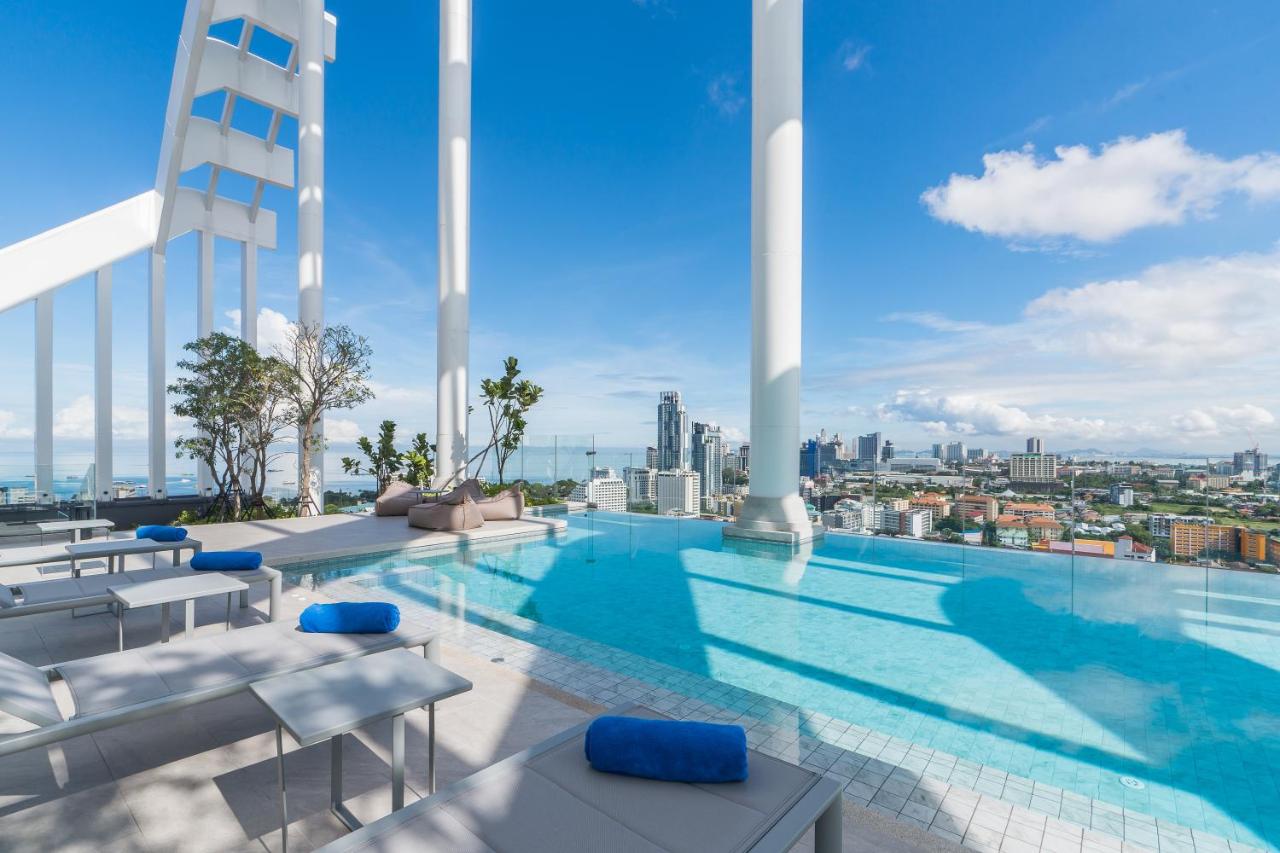 Arbour Hotel and Residence enjoys an ideal location on the edge of vibrant, fun Pattaya City, just minutes from the beach, entertainment centers and shopping malls.
45. The Zign Premium Villa
The Zign is only 5 minutes away from the city centre, and at an approximate distance of an-hour ride from Suvarnabhumi International Airport, and an-hour-and-a-half ride from Bangkok. The Zign Hotel is a five-star property, consists of 2 parts ; buildings (852 rooms) and villas (107 rooms), the villas are set amidst a stunning tropical atmosphere with an adjacent swimming pool as a frontier, the buildings simply put others in town on a different horizon.
46. Long Beach Garden Hotel and Pavilions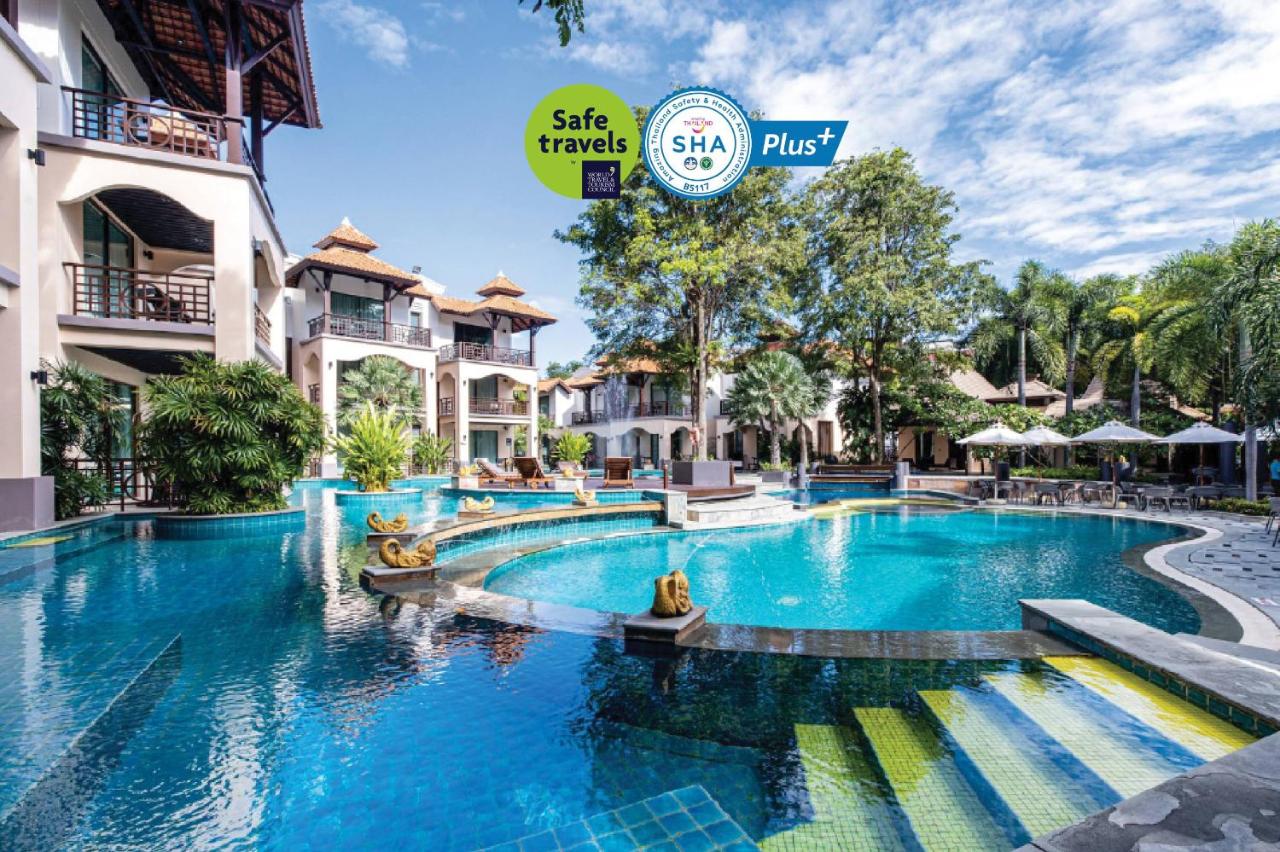 Located on the shore of Wong Amart Beach, Long Beach Garden Hotel and Spa features a pool with waterfall and 5 dining options. Long Beach Pavilion's exclusivity is its beautifully landscaped oasis located on the main road with 300 m away from the beach. There are water lines streaming in front of all rooms with added character to ground-floor room balconies.
47. The Seasons Pattaya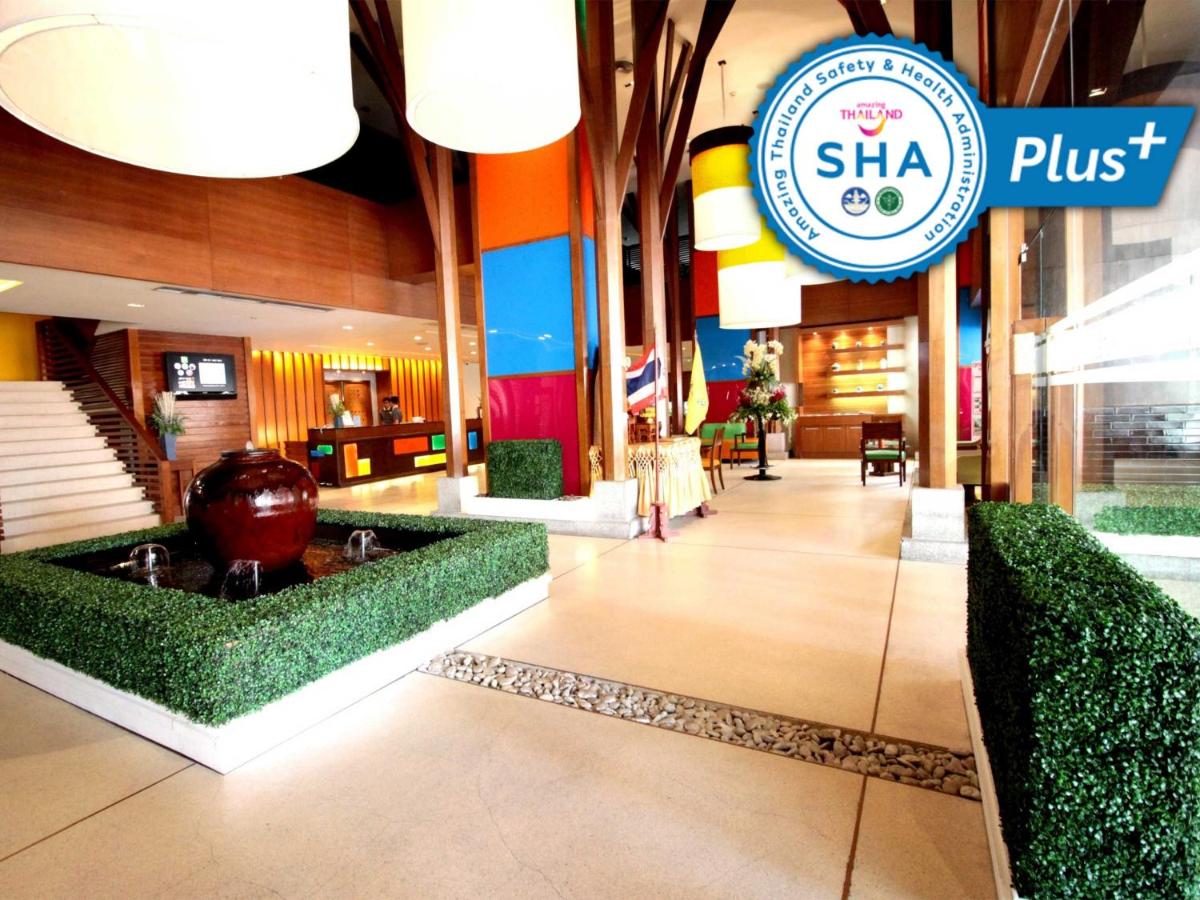 The Seasons Pattaya is 7 minutes' walk from the beach. This 3-star budget hotel presents good value with spacious accommodation in a quiet part of central Pattaya, offering a pleasant pool scene and short walk to the beach. Rooms have a contemporary furnishing style with wood floors and cream walls. You have a private bathroom and amenities are provided.
48. Pullman Pattaya Hotel G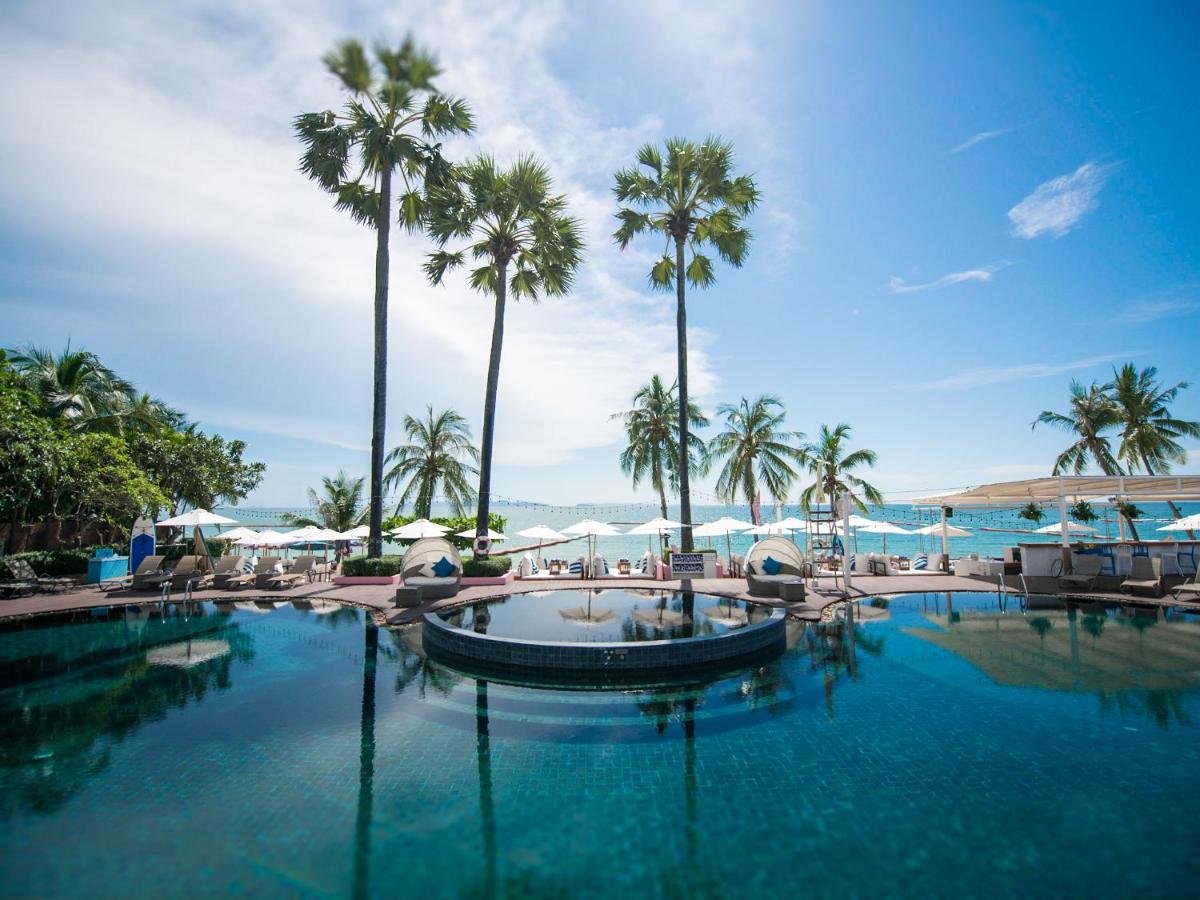 Enjoying beachfront views at Pullman Pattaya Hotel G, the 5-star lifestyle resort has recently received a certification by Amazing Thailand Safety & Health Administration, which guarantees the highest hygiene and sanitization standards to ensure a safe stay for all guests and associates alike. Boasting inspiring design and tropical beach vibes, Pullman Pattaya Hotel G features a plethora of 'gram-worthy spots.
49. 7 Days Premium Hotel Pattaya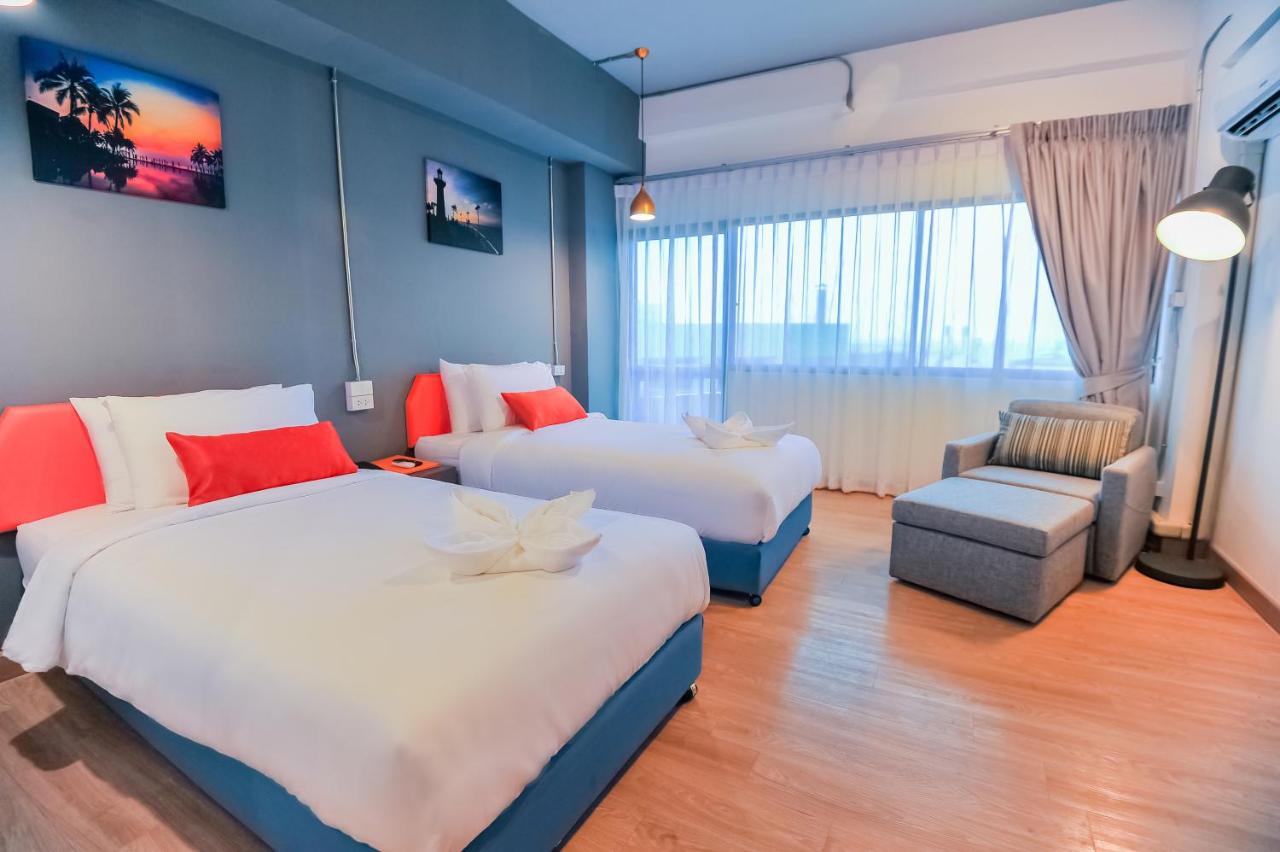 Conveniently set in the Pattaya Walking Street district of Pattaya South, 7 Days Premium Hotel Pattaya is located 400 m from Pattaya Beach. Featuring family rooms, this property also provides guests with a terrace.
50. Hotel Baraquda Pattaya - MGallery
Baraquda Pattaya - MGallery by Sofitel offers stylish and luxurious accommodations with free WiFi. It has a spa, fitness room and a large outdoor pool. There are 5 F&B options, including in-house mixologists and a rooftop lounge.