Planning holidays in Thailand and looking for a hotel in less popular area of Phuket? Find the list of the most popular Phuket hotels in nearby islands (Coconut Island, Koh Racha, Koh Naka), secluded beaches (Layan), local towns (Chalong, Thalang, Kathu) and other destinations. 
Where to book Phuket hotels?
The most convenient way to book Phuket hotels is by using a reliable online travel agent such as Booking.com.
---
Note! While most of Phuket hotels are offering airport pick-up service, booking a separate Phuket Airport transfer to hotel in most cases is significantly cheaper than transfer arranged by the hotel
---
Hotels in Coconut Island
1. Island Escape by Burasari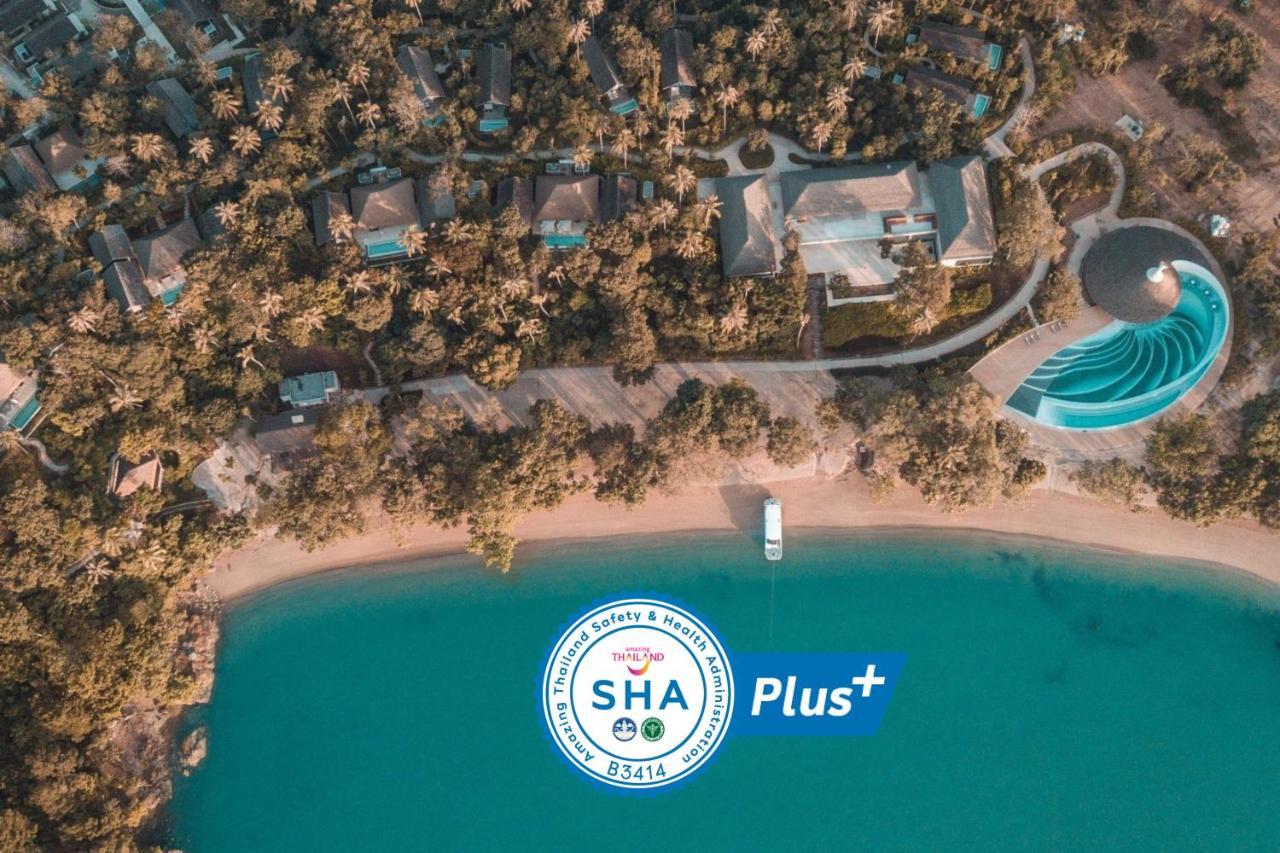 Island Escape by Burasari is Thailand's first 5-star resort created specifically for modern lifestyles, a resort where romantics, friends, couples with children, extended families and partners can enjoy their ideal holiday. Couples can indulge in privacy and intimacy, while children and extended family members can enjoy the resort's fabulous repertoire of pools and beaches, landscaped gardens, spa and wellness programs and adventure excursions. Island Escape by Burasari offers the greatest escape during Phuket Sandbox, where life is celebrated, passion is pursued, and happiness is fully realized.
2. The Village Coconut Island Resort
The Village at Coconut Island is a Phuket Sandbox hotel located on a private beach overlooking the stunning Phang Nga Bay. Just a 5-minute ride on the hotel's boat service from Phuket Town, The Village offers a beach getaway from the hustle and bustle of the mainland. Accommodation at The Village ranges from One and Two Bedroom Suites to villas ranging from two to five bedrooms. The spacious suites come with flat-screen TVs and well-equipped kitchenettes. Most rooms feature outdoor pools or hot tubs in private gardens.
---
Hotels in Layan Beach
1. Anantara Layan Phuket Resort
Anantara Layan Phuket Resort is a luxury beachfront resort in Phuket overlooking the Andaman Sea. Here you can retreat to an island paradise where lush hillside overlooks powdery beach and hide away in luxury pool villas for two or sprawling residences for families as Anantara Layan Phuket Resort offers 30 rooms and suites, 47 pool villas, and 15 pool residences for travelers entering Thailand under Phuket Sandbox plan.
---
Hotels in Koh Racha
1. The Racha
Twelve nautical miles from Phuket lay one of the Andaman Sea's most beautiful island destinations – Koh Racha Yai. So near and yet so far from the hustle and bustle of the mainland. In this tiny sanctuary you'll find nature as it was intended and civilized living at its finest.
Fronting the soft white sand and azure waters of pristine Batok Bay, discover the exquisite and much-awarded The Racha resort, one of the best Phuket Sandbox hotels. Expect no less than unparalleled personalized service with only eighty-five luxurious eco-chic villas spread over twenty acres of verdant tropical grounds.
---
Hotels in Koh Naka
1. The Naka Island, A Luxury Collection Resort & Spa, Phuket
The Naka Island, a Luxury Collection Resort & Spa, Phuket is an exclusive all-villa island hideaway off the coast of Phuket in southern Thailand. Nestled among stunning beaches, lush coconut groves, with never-ending views of the emerald-green Phang Nga Bay and idyllic landscapes of the Phuket coastline, The Naka Island is accessible only by private speedboat, making it a uniquely private and intimate retreat. This Phuket resort offers 67 villas with private plunge pools and/or tropical gardens and 23 luxury suites that are magnificently appointed, along with an incomparable spa facility, access to countless outdoor recreation activities, and uncompromising service.
---
Hotels in Por Bay
1. Supalai Resort & Spa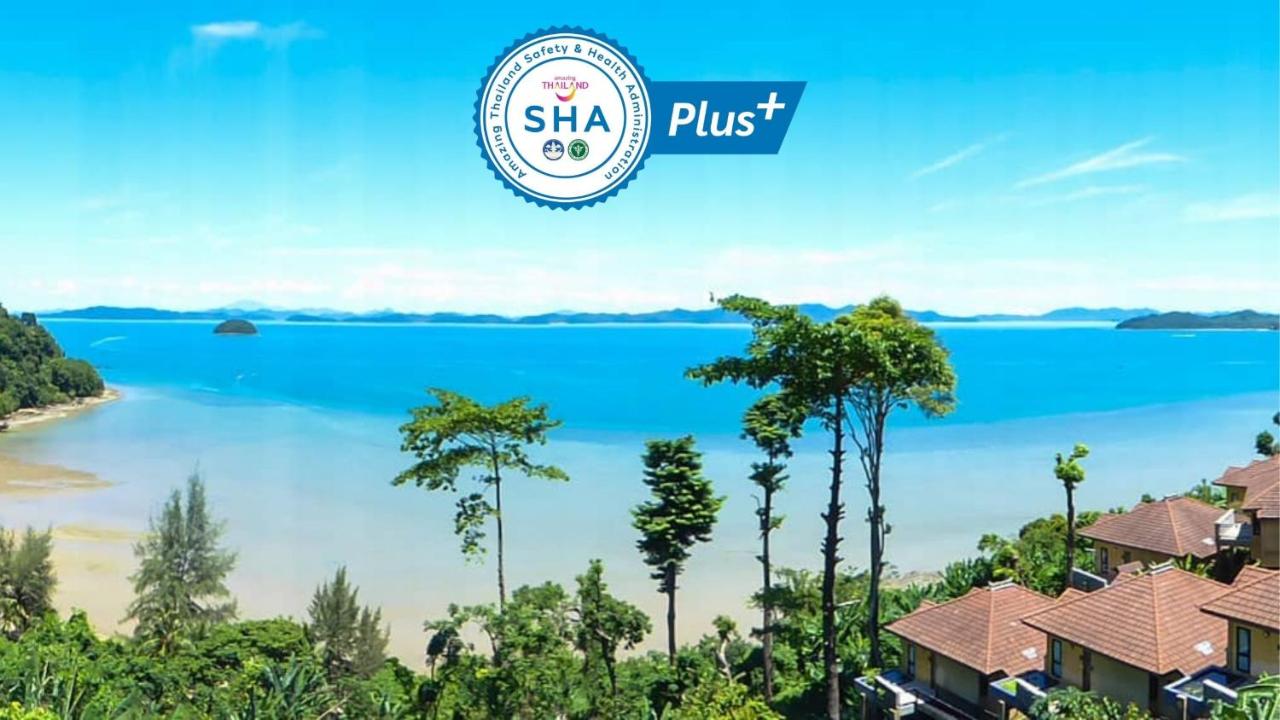 Supalai Resort & Spa Phuket is a Phuket Sandbox hotel siting amidst the beautiful scenery of green forest hill with Luxury View of Andaman Sea on the North Eastern side of Phuket Island.
2. 8IK88 Resort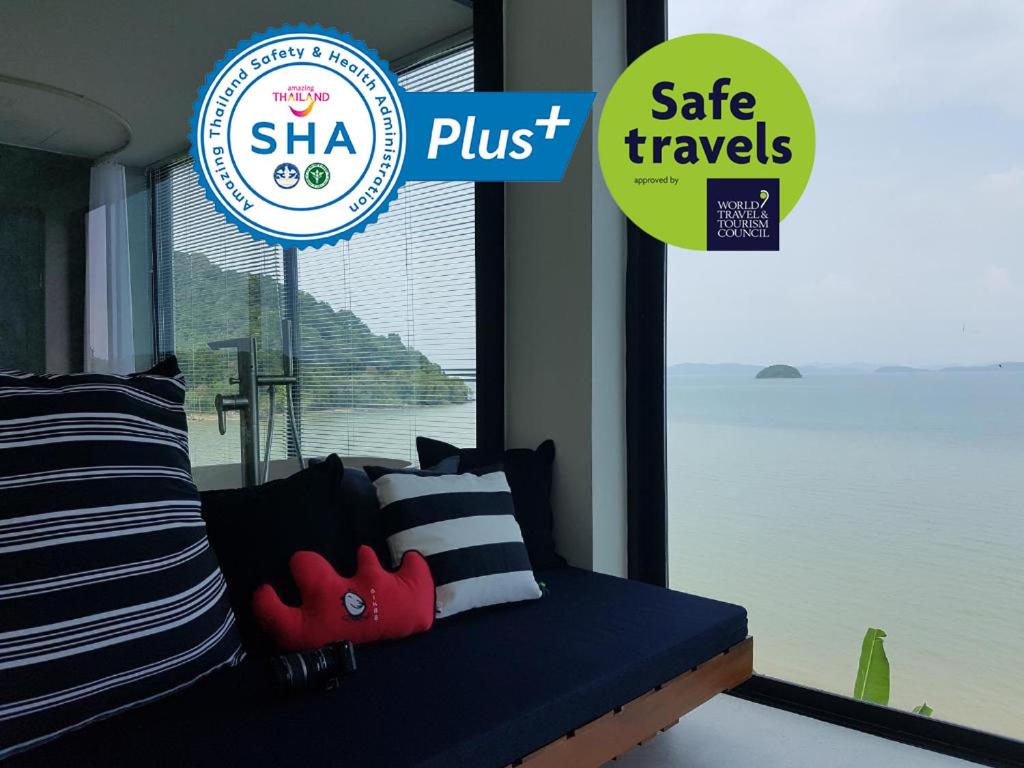 Located in Por Bay, 8IK88 Resort provides accommodations with a restaurant, outdoor swimming pool, a bar and a private beach area for Phuket Sandbox.
---
Hotels in Chalong
1. The Blue Phuket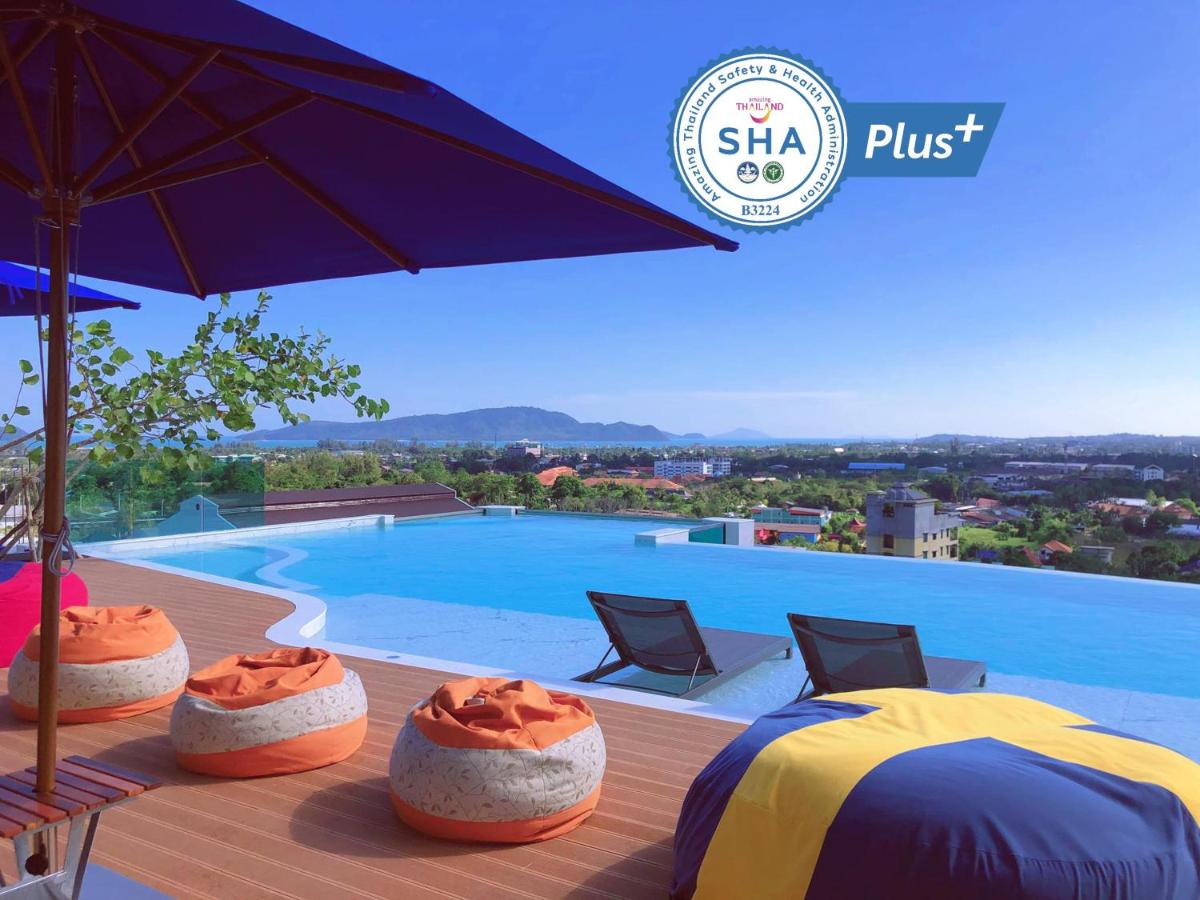 The Blue Phuket is located in the heart of Phuket on Soi Chaopha 50 nearby Tiger Thai-Boxing Training Camp and not too far from Chalong temple, Phuket's most famous temple which is hard to miss. Providing warm and cooperative service accompanied by great Thai hospitality, the charming guest rooms are ideal for people who are seeking a visually breathtaking scenery combined with a tranquil and refreshing atmosphere.
2. Cocoville Phuket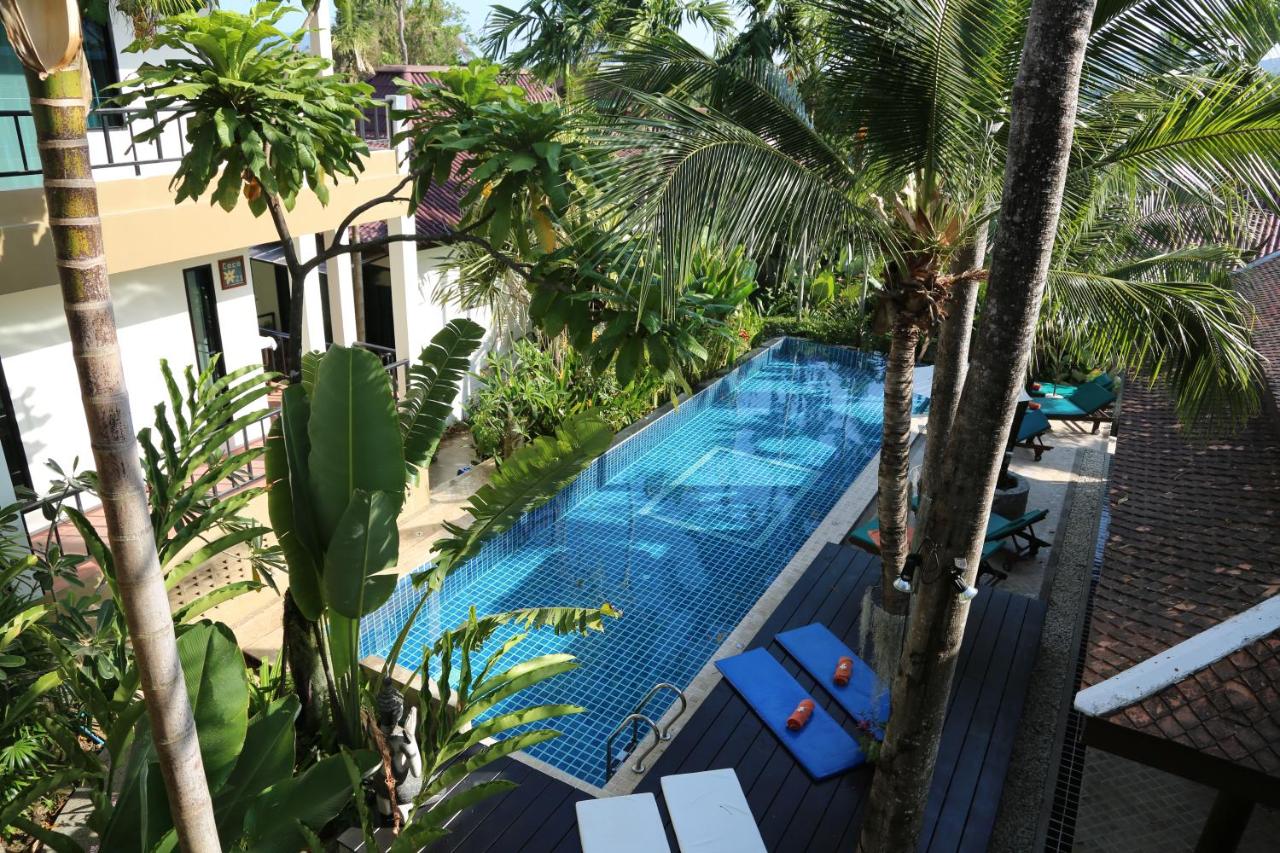 Designed around landscaped gardens, Cocoville Phuket offers private villas with direct access to its 2 outdoor pools. This tropical resort in lively Chalong provides free Wi-Fi and 2 dining options. A 10-minute walk brings guests to various gyms such as Tiger Muay Thai, Dragon Muay Thai, Phuket Top Team, Titan Gym and Unit 27. Fitted with tiled or wooden flooring, the air-conditioned villas are each equipped with a cable TV and radio. The kitchenette comes with an electric kettle and fridge.
3. Anchanlina Hotel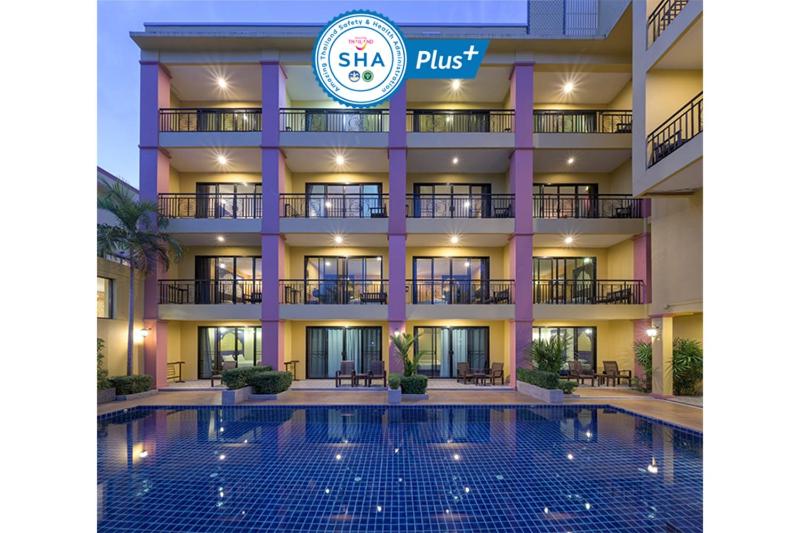 Set in Chalong, Anchanlina Hotel offers 4-star accommodation with private balconies. With an outdoor swimming pool and sun terrace, the 4-star hotel has air-conditioned rooms with free WiFi, desk and a flat-screen TV. Tiger Muay Thai and MMA Training Camp is a few steps from Anchanlina Hotel.
4. The Elysium Residence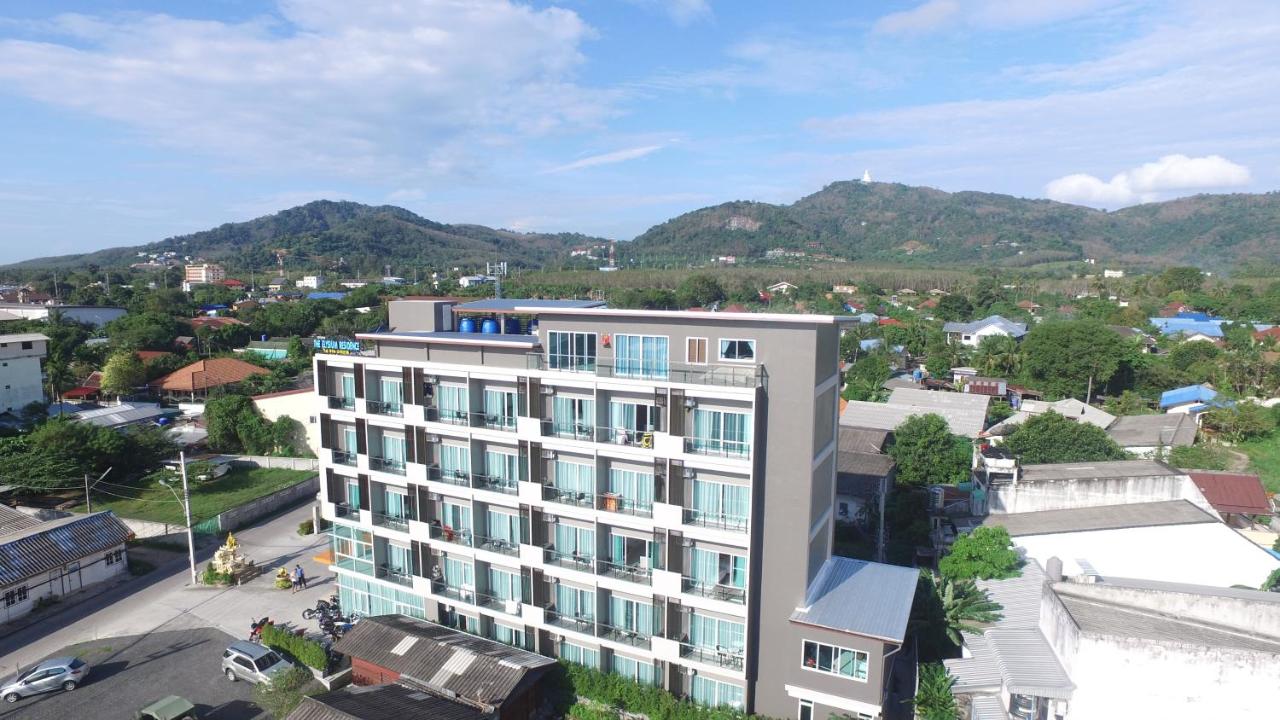 Situated 1.1 km from Chalong Pier, The Elysium Residence features outdoor swimming pool, fitness centre and shared lounge. This 3-star hotel offers rooms fitted with air conditioning, flat-screen TV with satellite channels, fridge, kettle, shower, hairdryer and desk.
---
Check the list of Chalong Hotels
---
Hotels in Thalang
1. The Rubber Hotel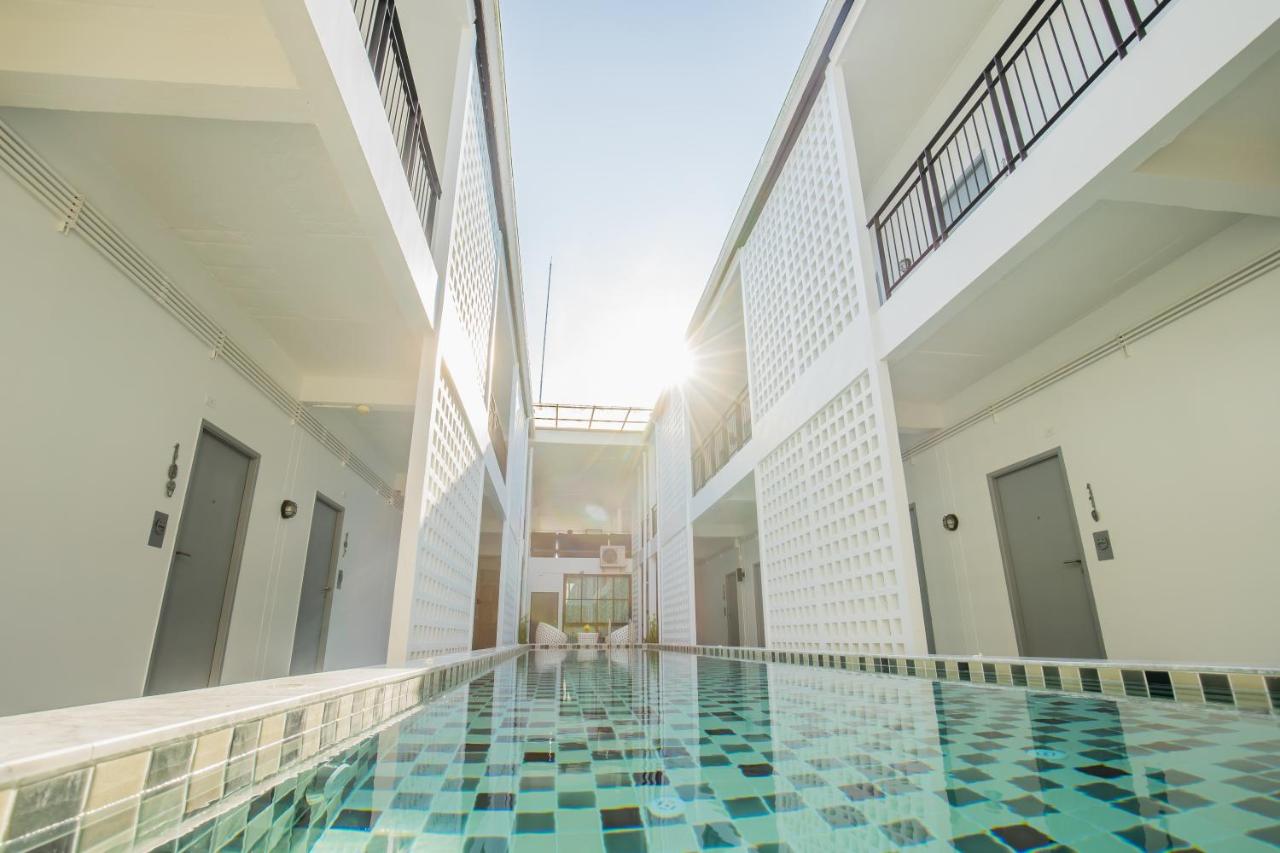 The Rubber Hotel offers the sensation of relaxing, fresh, fun, quiet, and comfort with perfect services and facilities. This Phuket hotel is located in the center of Thalang city but surrounded with natural rubber tree hideaway from disorder and complexity. The Rubber Hotel consists of 72 rooms designed in clean & modern style of decoration and fully furnished and equipped with modern amenities.
2. Poolrada Boutique Hotel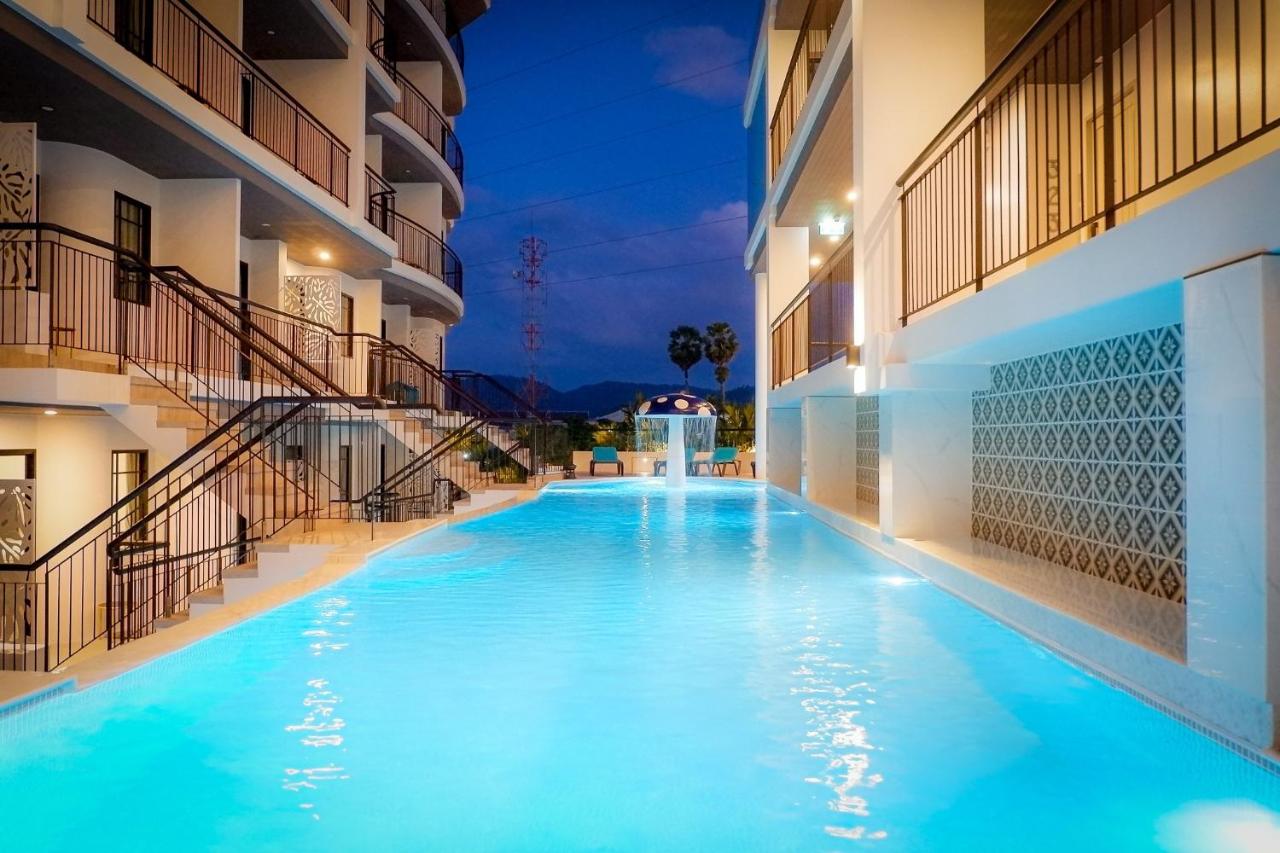 Poolrada Boutique Hotel is a boutique style Phuket Sandbox hotel with modern classic decoration which was recently opened in Phuket's Thalang area, only 15 minutes from the airport.
3. Thanyapura Sports and Health Resort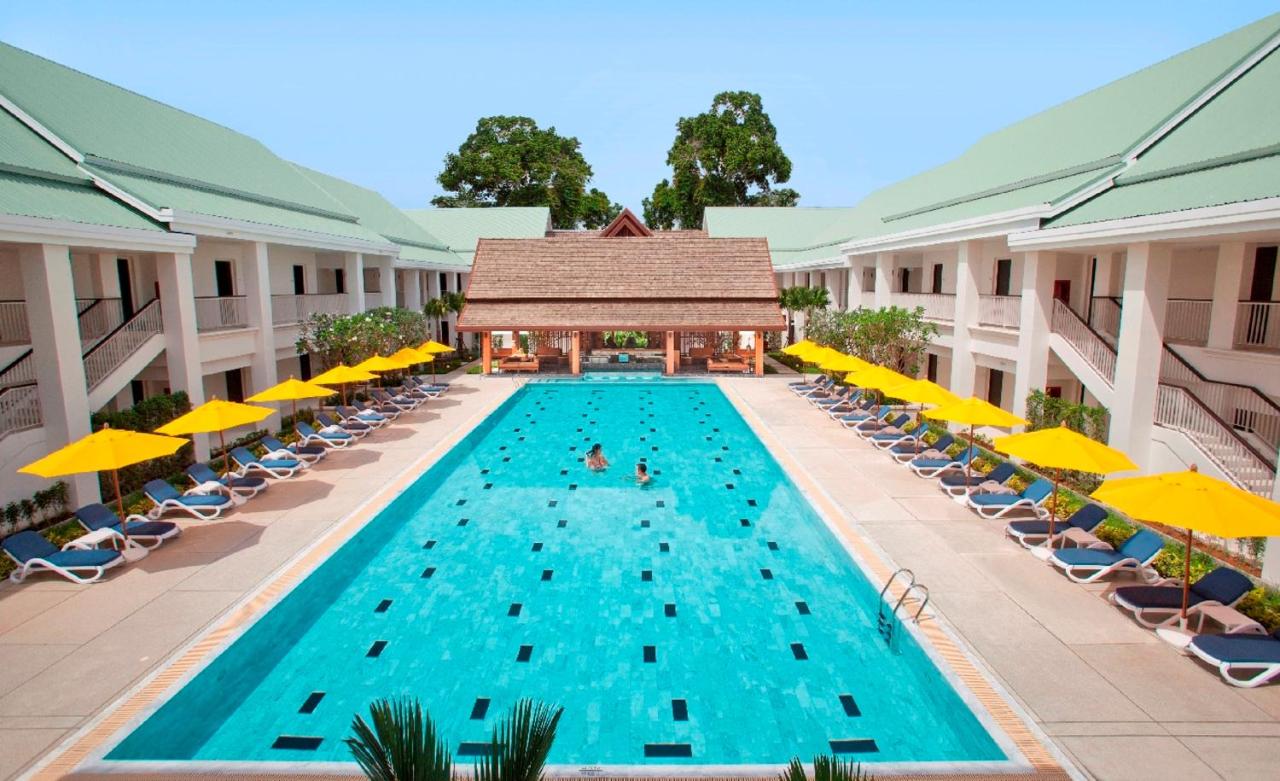 Thanyapura Sports & Health Resort is Asia's premier healthy holiday destination. Located just 20 minutes from the Phuket international airport and next to a national forest, Thanyapura is dedicated to promoting active living and healthy lifestyles through sports and wellness. This Phuket hotel is the ideal location for a sports training, executive retreats or a healthy holiday.
4. Mission Hills Phuket Golf Resort
Situated on Phuket's North East coast, Mission Hills Phuket Golf Resort is an accommodation just 10 minutes from Phuket International Airport and 30 minutes from Phuket City.
5. At Panta Phuket
At Panta Phuket is a 4-star resort representing a true Thai style cultural retreat, encapsulated by meandering canals and located in the Historical and beautiful "Thalang" district. This Phuket Sandbox hotel is surrounded by true cultural farmlands, local villages, temples and markets. The only resort on the island that offers a unique stay in a replica of a traditional Thai village.
6. Tour De Phuket Hotel
Located in Thalang, Tour De Phuket Hotel is a Phuket Sandbox accommodation featuring a restaurant and fitness centre. All rooms feature a flat-screen TV with cable channels and a private bathroom. Each room is equipped with a balcony. Tour De Phuket Hotel offers some units with pool views.
7. Layantara Resort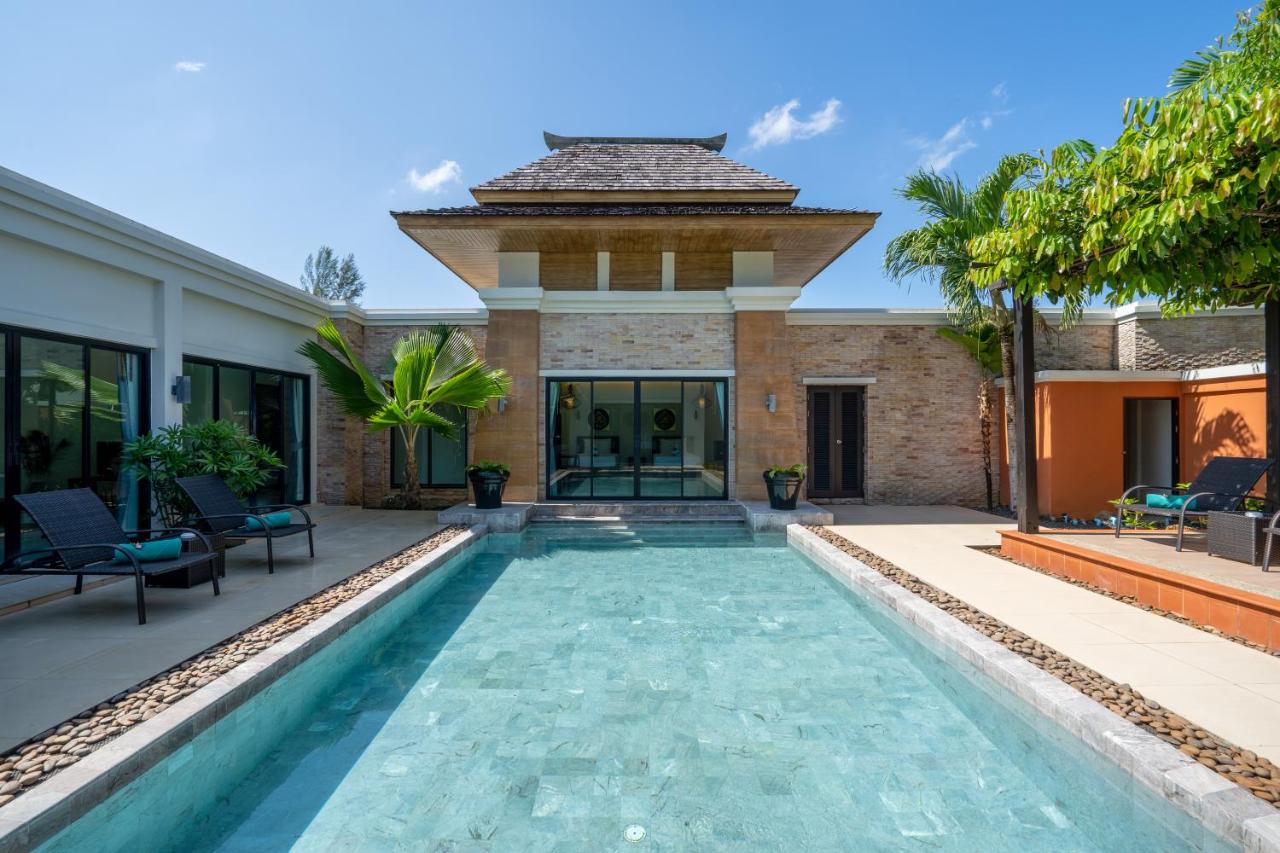 Layantara Resort provides accommodation for Phuket Sandbox 2.9 km from Bang Tao Beach. Layantara Resort offers 5-star accommodation with a hot tub and terrace. Guests can enjoy the swimming pool and garden at the accommodation.
8. Baan Ar-Jor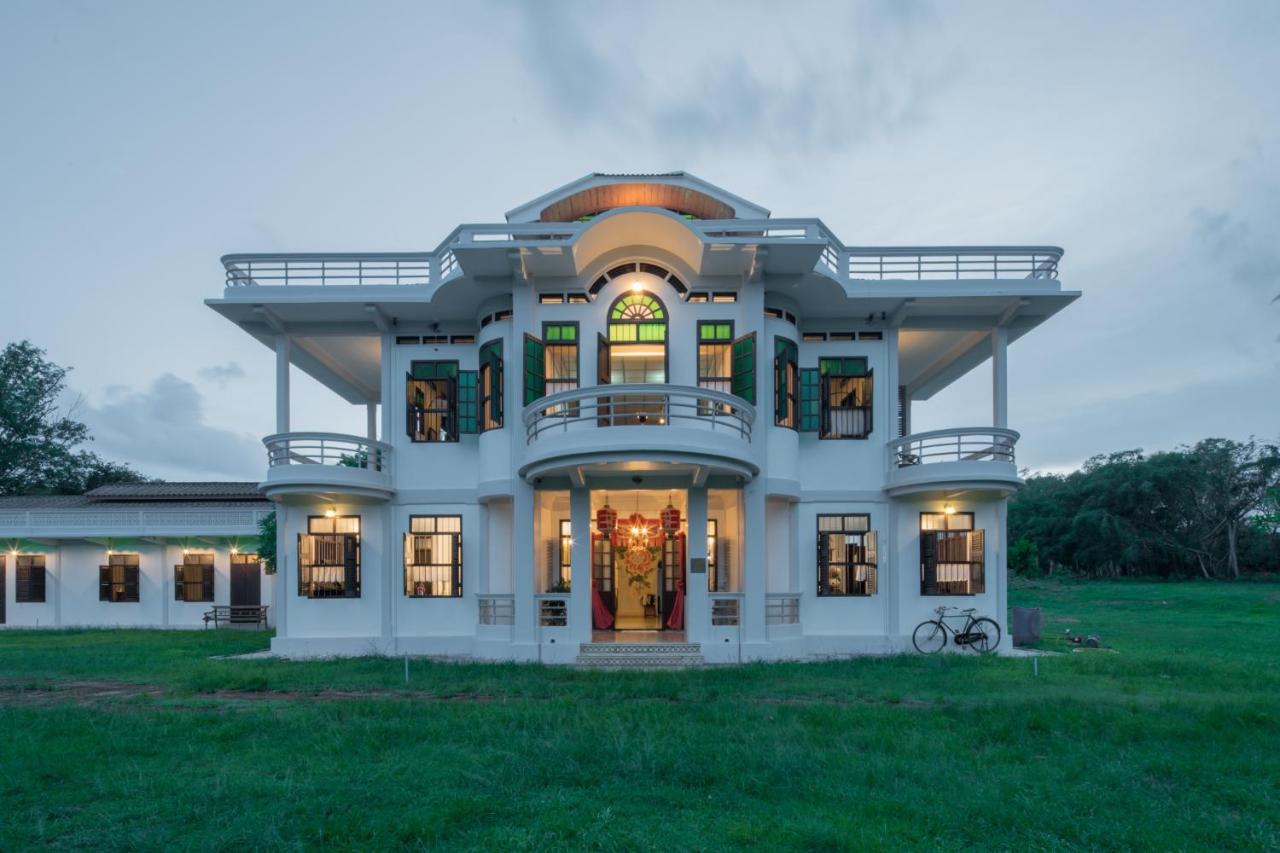 Located in Thalang, with Sai Kaew Beach nearby, Baan Ar-Jor provides accommodation with free WiFi and free private parking. A terrace can be found at Baan Ar-Jor, along with a garden. The hotel takes you back to 1936.
9. Sumalee Phuket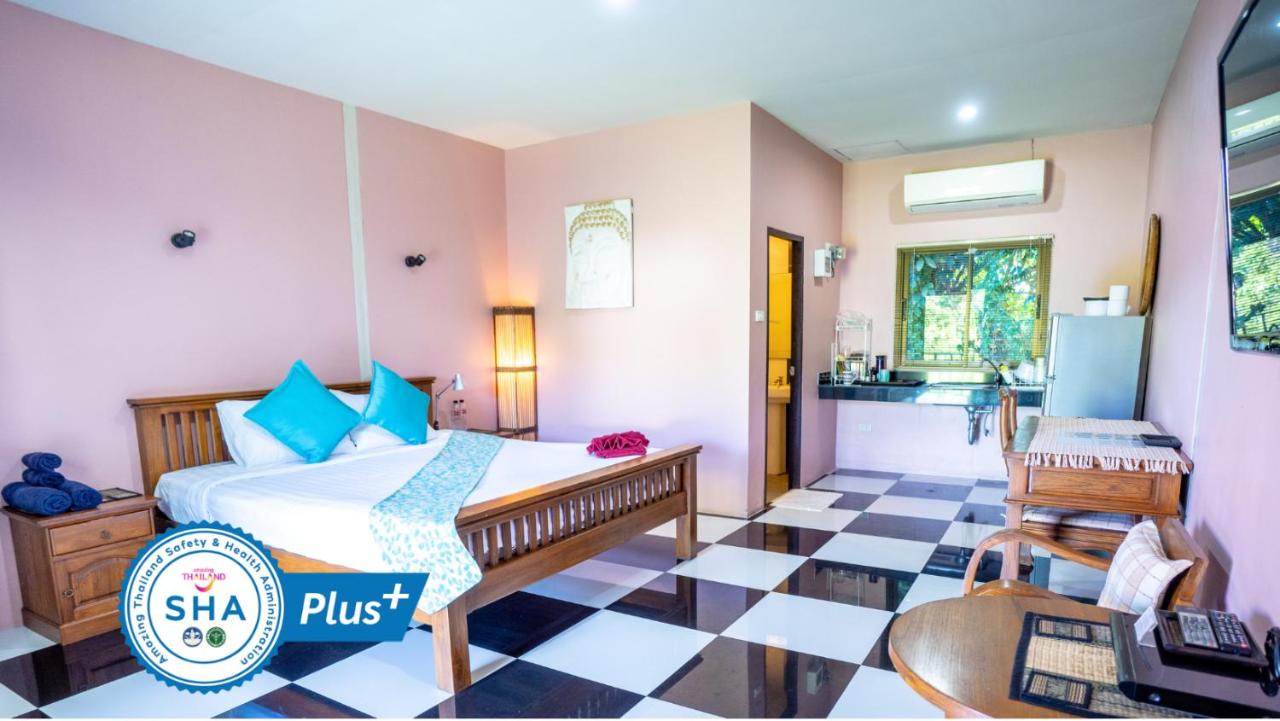 Located on the east coast in the heart of Phuket, Sumalee offers a place to stay well away from the tourist hubs. Sumalee offers a variety of rooms to suit different budgets. Facilities include a swimming pool, boxing gym, yoga shala, massage shala, and café, With everything you need to nourish body and soul in one place, Sumalee is an ideal location.
---
Hotels in Kathu
1. The Par Phuket
The Par Phuket is an innovative property that sits near the resplendent rolling fairways of premier golf courses. This Phuket hotel is conceived as a haven for everyone who shares the same passion for nature, adventure, and the desire for entertainment and relaxation during holidays. If you are looking for a captivating verdant area as your home away from home, The Par Phuket promises to make you enjoy Phuket for yet another reason.
2. Tinidee Golf Resort @ Phuket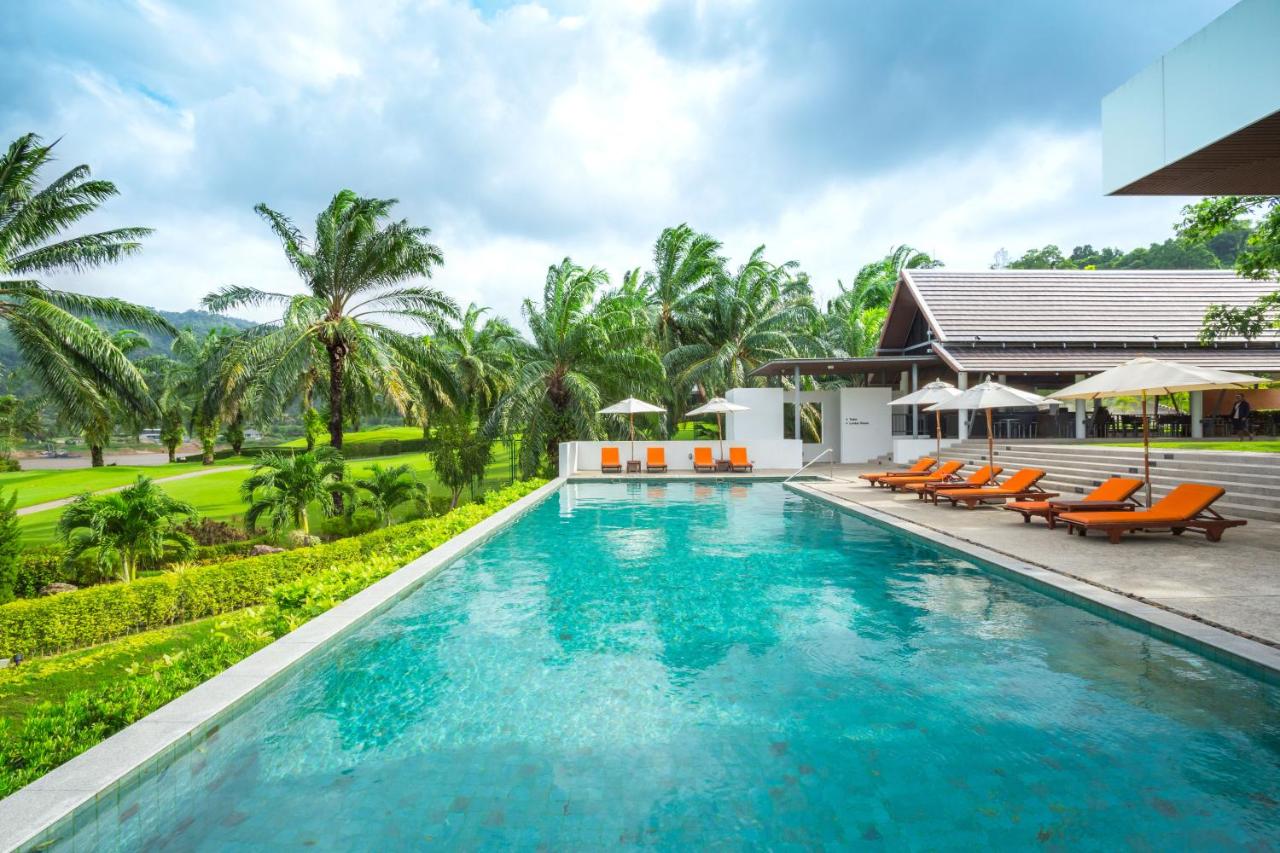 Tinidee Golf Resort at Phuket is a Phuket Sandbox hotel surrounded by a naturally undulating, verdant landscape, with palm-fringed lake and forested mountains nearby. Tinidee Golf Resort @Phuket offers a relaxing getaway from the big city, yet is just a short ride from the stunning beaches and renowned entertainment areas of the beautiful tropical island of Phuket.
3. Serenity Lakeside Resort
Wrapped in unspoiled nature, Serenity Lakeside Resort is a tranquil haven surrounded by a mesmerizing lake and mountains.
4. Phuket Gay Homestay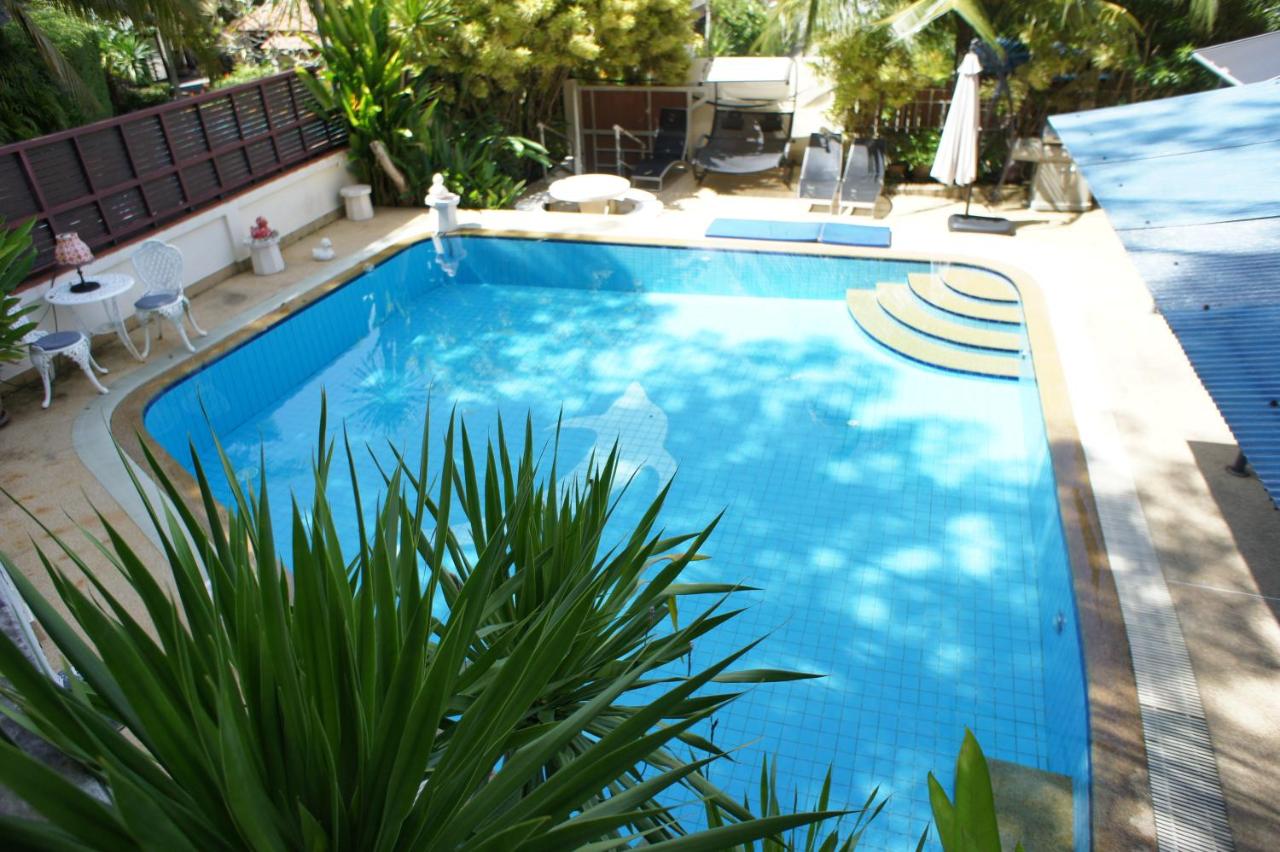 A men-only accommodation, Phuket Gay Homestay is situated in Kathu. Offering just 5 rooms, the property has an outdoor pool and drinks can be enjoyed at the bar. It is less than a 15-minute drive across the hill to the Patong Beach area.
---
Hotels in Ban Pa Khlok
1. COMO Point Yamu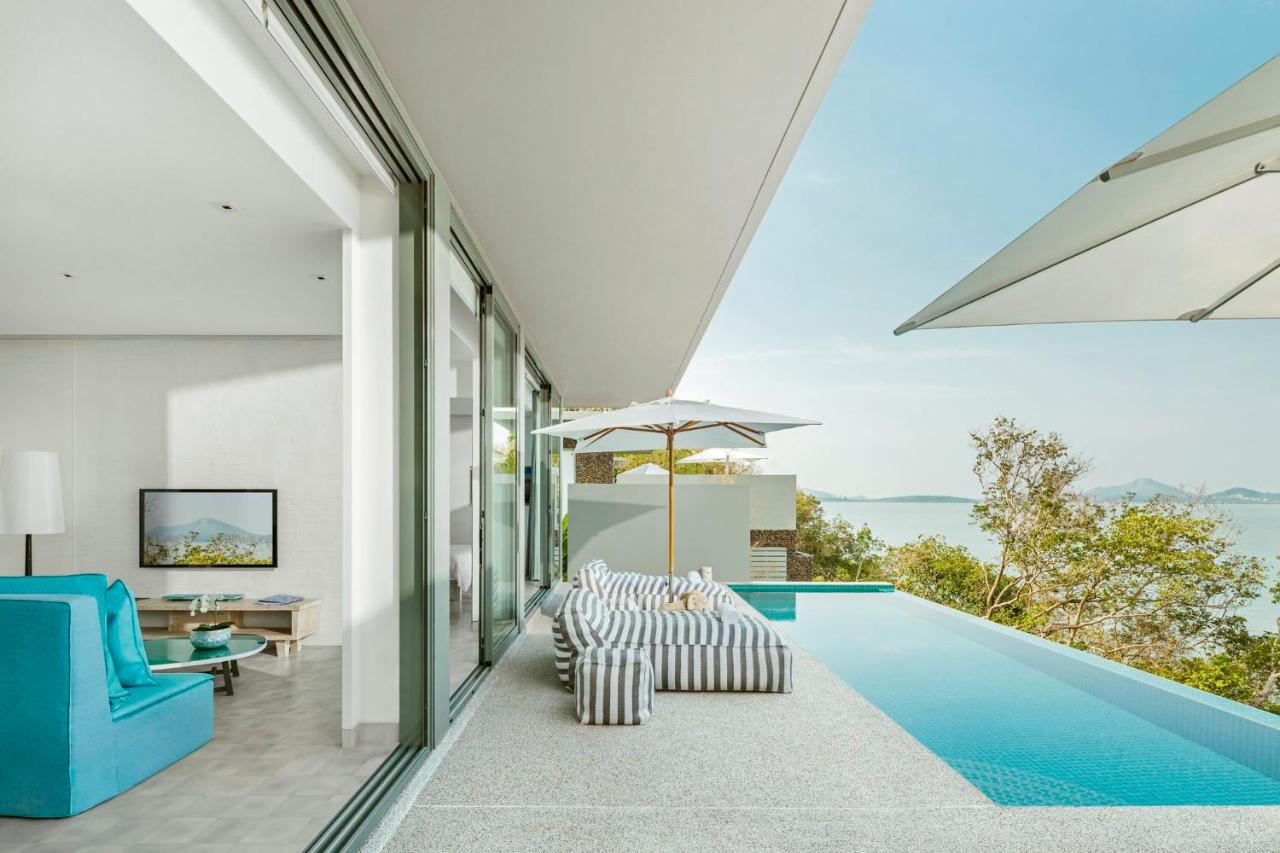 Leave day-today life behind with a break in Phuket, choosing COMO Point Yamu as your place to truly relax during Phuket Sandbox. With spectacular 360-degree view of Andaman Sea and contemporary interiors by Paola Navone, the resort offers luxury both inside and out, while an extensive activities programme takes you beyond the resort, from island excursion to snorkeling in crystal-clear water.
2. Casada Suitte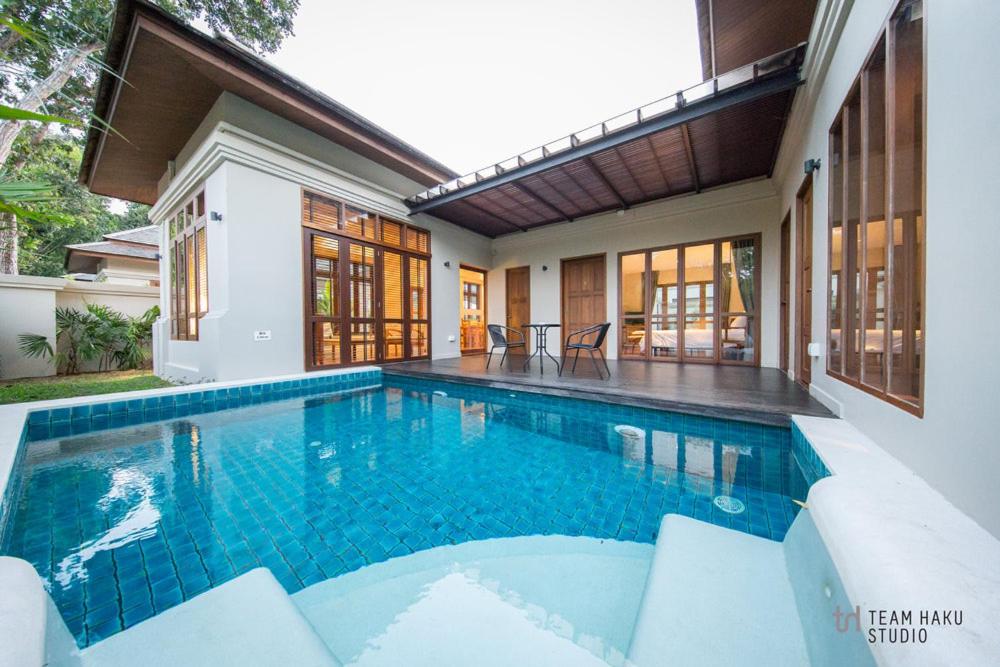 Casada Suitte is an accommodation, offering tropical private pool villas in a relaxing atmosphere making them a wonderful place for family vacations. Casada Suitte is located just 15 minutes from Phuket Airport.
3. Boutique Resort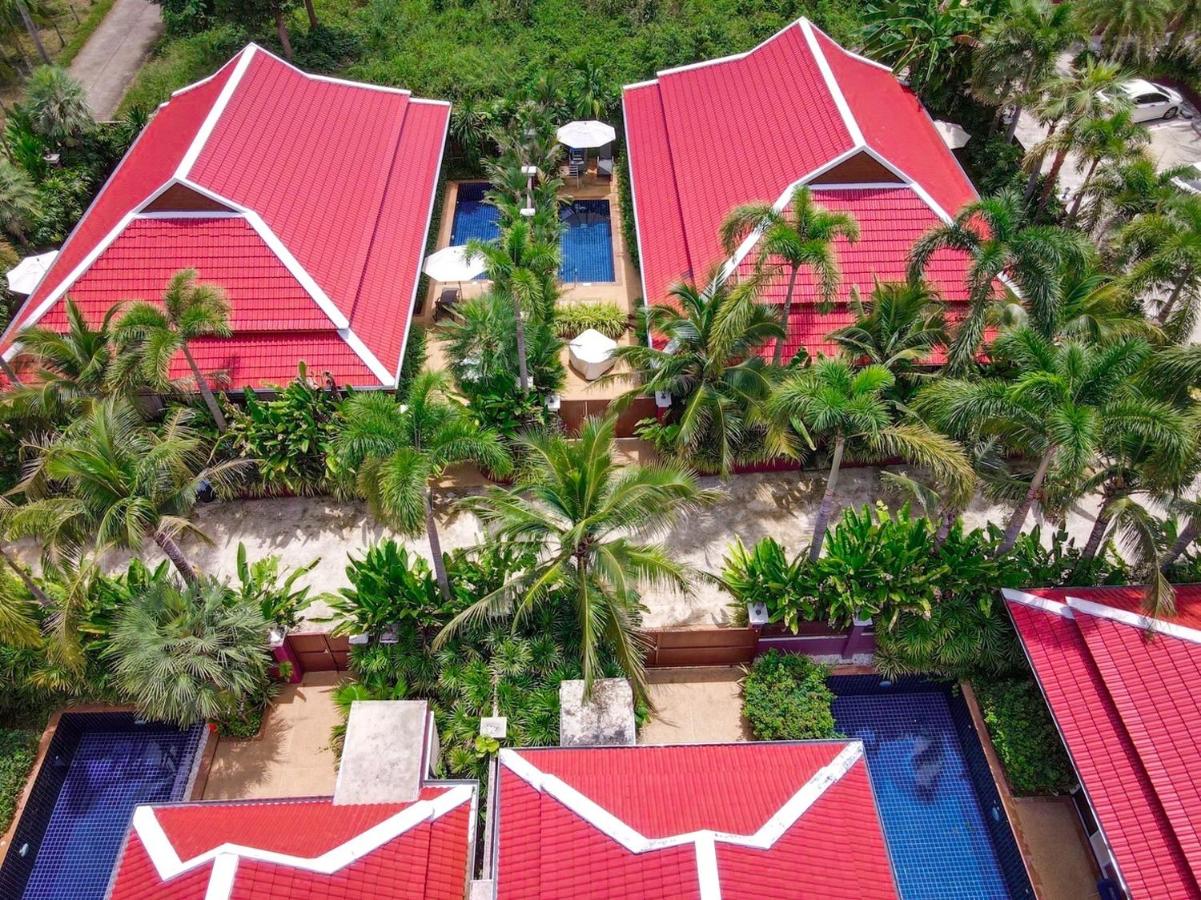 Boutique Resort Phuket is one of the secluded and relaxing Phuket Sandbox hotels in the area. The resort is situated on the stunning east coast of Phuket where you can find and enjoy the luscious green tropical nature. Boutique Resort Phuket is a perfect place for a honeymoon, private parties and family holiday that will take you away from the hustle and bustle of the city.
4. Villa Padma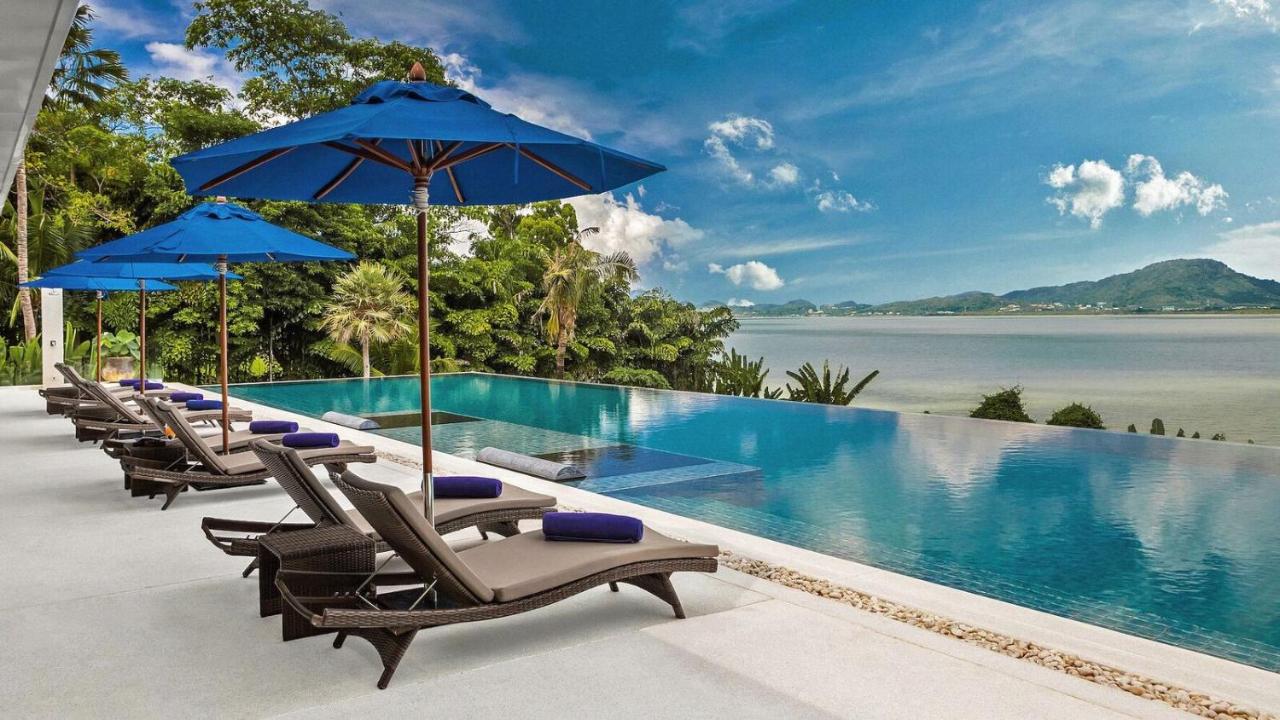 Villa Padma unfolds west-facing panoramic views towards the island's foothills where the sunset cascades it's rays over the mangroves. This elevated Phuket villa is the perfect tranquil escape with luxurious appointments to enchant and mesmerize every guest.
5. Villa Sawarin
One of 17 luxury residences in The Cape, an elegant private community on Cape Yamu, Villa Sawarin is a large and lavish retreat. The Phuket Sandbox villa's nine bedrooms and gorgeous living areas are spread over three levels and acres of landscaped gardens leading down to the beach. Views across Phang Nga Bay are breathtaking, especially when the sea and sky are bathed in golden light at sunrise.
---
Other Phuket Hotels
If you are interested in other Phuket areas as well, find top hotels in other popular areas of Phuket:
For the list of Best Phuket Hotels including top hotels in Phuket check here ⬇️