The list of the best Pratunam hotels includes the most popular hotels near Pratunam Market in Bangkok. The selection of the best rated Pratunam accommodation for travelers who are looking to stay in one of the best known shopping areas in Thailand.
Pratunam
Pratunam area is a commercial district in Bangkok that is very popular between retailers and foreigners. Pratunam is located in the heart of the city, at the intersection of Petchburi Road and Ratchaprarop Road, and also includes the areas of Victory Monument, Ratchathewi and Makkasan. Pratunam area features numerous shopping centers and accommodations for a good price.
The nearby tourist attractions in Pratunam area are including Baiyoke Tower II Observatory and Revolving Roof deck, Bangkok Dolls Museum, Phaya Thai Palace, Suan Pakkad Palace, Thai Labour Museum, Victory Monument, Pratunam Market, Talad Neon Night Market, Platinum Fashion Mall, Indra Square, Krungthong Plaza, and Palladium Night Market.
Where to book Pratunam hotels?
The most convenient way to book Pratunam hotels is by using a reliable online travel agent such as Agoda.com or Booking.com.
List of Best Hotels near Pratunam Market
The list of the most popular hotels near Pratunam Market can be found below:
---
To decide on the best option for the trip, more detailed information on each of the hotels with reviews, prices and availability of rooms for the selected dates can be found by clicking the links provided.
---
1. Baiyoke Suite Hotel
Like other modern cities in the world, Bangkok boasts lots of buildings, shopping enters, hotels and the Baiyoke Suite Hotel itself is surrounded by commercial retail and wholesale businesses, shopping stores and the Bangkok's largest garment centre. Baiyoke Suite Hotel's 255 suites are fully equipped with modern facilities, and each room has an enviable panoramic view of the city.
2. Centre Point Pratunam
Centre Point Pratunam is situated in Bangkok, 480 m from Phaya Thai BTS Station. It features a salt water swimming pool, restaurant and spacious rooms with kitchens. Wi-Fi and parking are free. Centre Point Pratunam is 300 m from Pratunam Wholesale Market and 1.5 km from MBK Shopping Mall. Suvarnabhumi Airport is 24 km from the hotel.
3. Centara Watergate Pavillion Hotel Bangkok
Set in the central cosmopolitan fashion district of Pratunam, the Centara Watergate Pavillion Hotel Bangkok seamlessly connects to Watergate Pavillion Shopping Mall, making it a perfect base for business and leisure travellers. Suvarnabhumi Airport Rail Link is also within easy access.
4. Novotel Bangkok Platinum Pratunam
Novotel Bangkok Platinum Pratunam is a SHA Plus hotel in Bangkok. The hotel is right in the middle of Bangkok's fashion and shopping district. The hotel connects you to the main tourist attractions in the area with Bangkok's Skywalk. It is just a minute walk to Central World Shopping Centre, Siam Paragon, Siam Centre, Siam Square, MBK. Likewise, Neon Market and Pratunam Market are also just steps away. For public transport, Siam and Chidlom BTS Skytrain Stations are just minutes walk from the hotel.
5. Amari Watergate Bangkok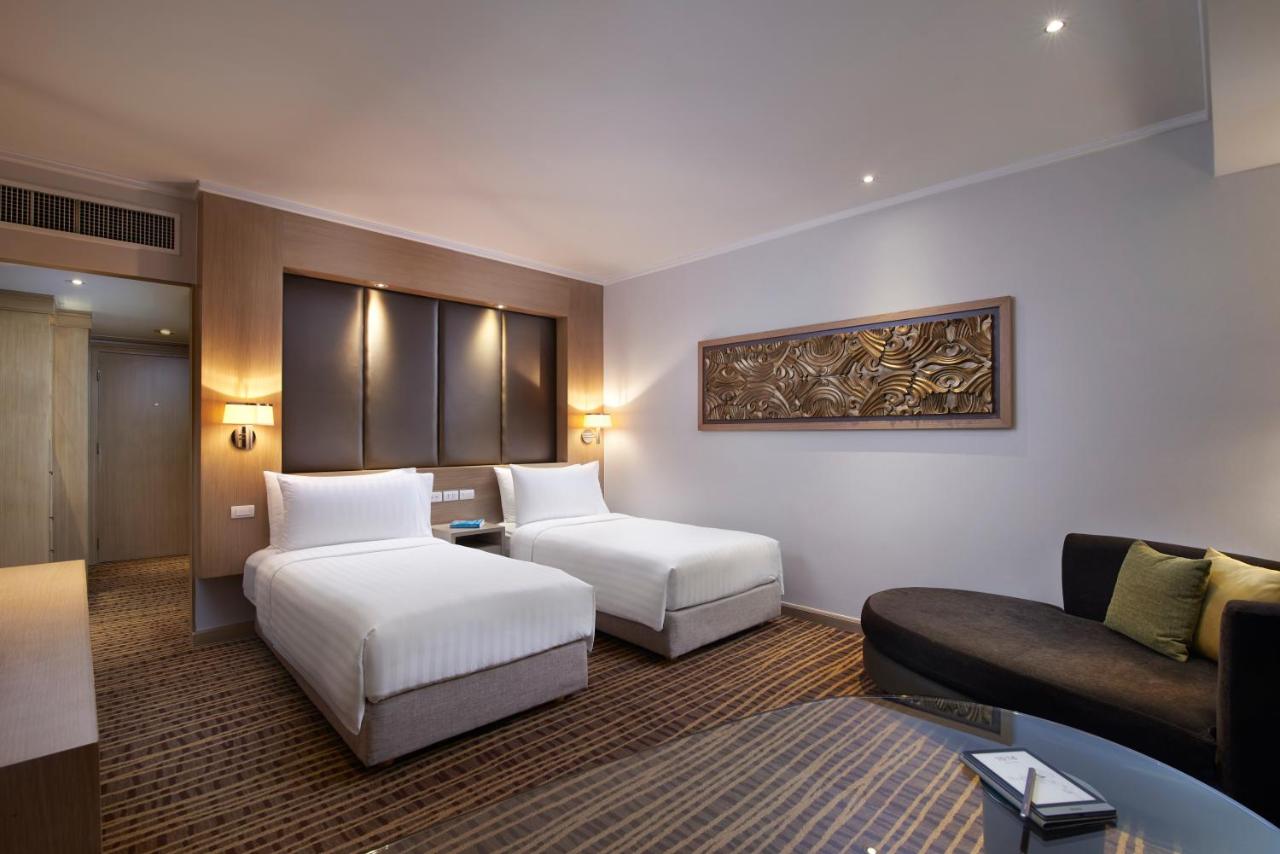 Amari Watergate Bangkok offers a home-from-home warmth with beautiful touches to the décor that are uniquely Thai in inspiration. All rooms feature floor-to-ceiling windows that let in an abundance of natural daylight. But the piece de resistance is the view they afford of Bangkok's bedazzling city splendour by night.
6. Century Park Hotel Bangkok
Century Park Hotel is located in vibrant Bangkok City, a 5-minute walk from Victory Monument BTS Skytrain Station. Providing 5 dining options, it also has a rooftop garden, a pool and a fitness centre. Century Park Hotel is less than 500 m from Pratunam Wholesale Market and 2 km from MBK Shopping Centre.
7. The Berkeley Hotel Pratunam
The Berkeley Hotel Pratunam is conveniently located in the heart of Bangkok on Ratchaprarop Road in the Pratunam area, Ratchathewi district. As a most worthwhile place to visit, whether for relaxation or business, you will be truly satisfied with "A Touch of Elegance", the modern luxurious style of The Berkeley Hotel Pratunam. As a 5-star hotel, you will be offered the best of our cosy and richly elegant environment, with an abundance of things to appreciate, and enjoy our golden location for the nearby popular shopping areas and convenient public.
8. VELA Dhi GLOW Pratunam
VELA Dhi GLOW Pratunam is located on the 7th to the 20th floors of the Shibuya 19 Fashion Mall which is situated in Pratunam, one of Bangkok's commercial hubs, renowned for its affordable and trendy markets, bazaars, and street vendors. Mere footsteps away from the very best that Bangkok has to offer, you can enjoy the comforts of your room and explore the city. Within minutes you can reach Central World Shopping Mall, Siam Paragon Mall, Gaysorn Shopping Centre, Siam Centre, Siam Square, Platinum Mall, Pantip Plaza, and Erawan Shrine.
9. Lemontea Hotel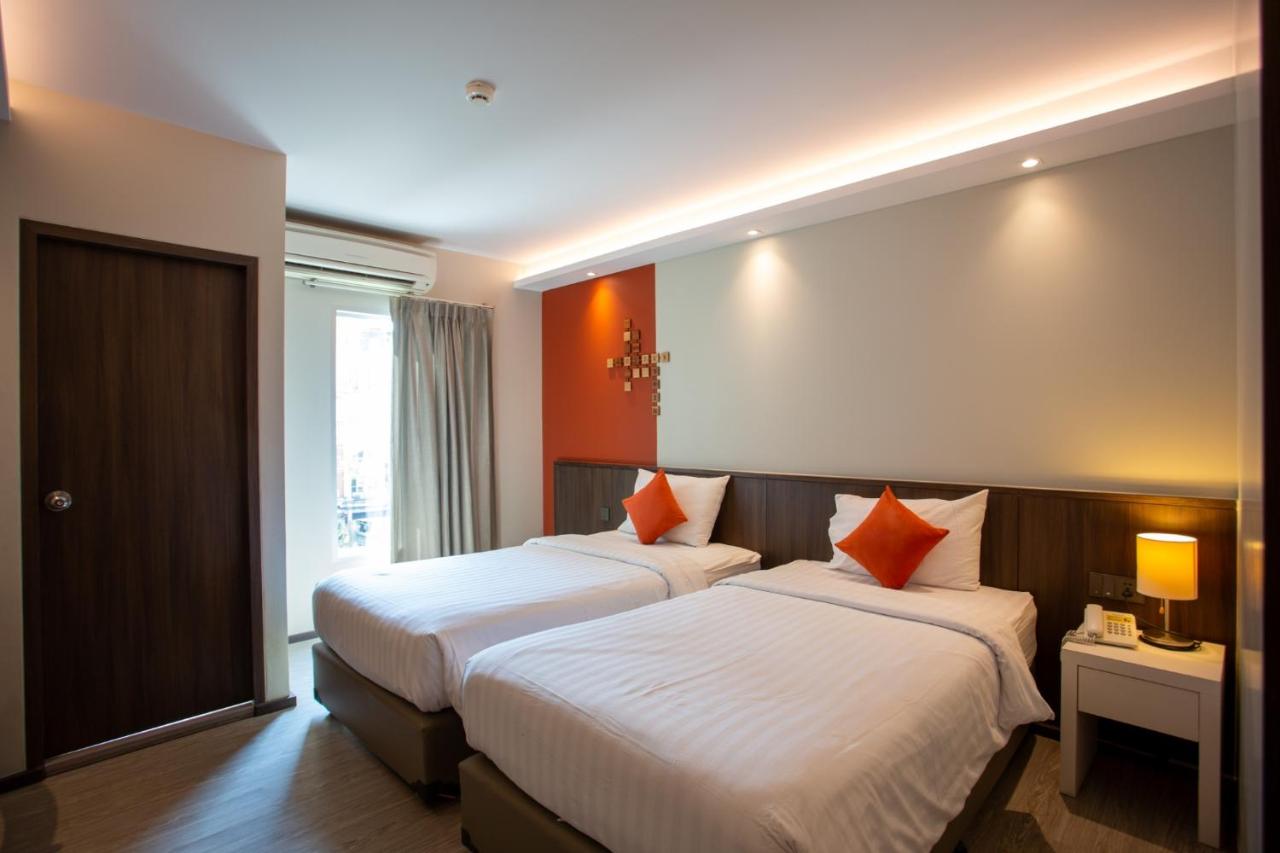 A 5-minute walk from Pratunam Centre, Lemontea Hotel offers comfortable rooms with air conditioning. It has an on-site restaurant and free WiFi in all areas, which is available throughout the hotel. Lemontea Hotel is less than a 10-minute walk from Pantip Plaza IT Mall. It is a 5-minute drive from Central World Department Store and a 40-minute drive from Suvarnabhumi International Airport.
10. Eastin Hotel Makkasan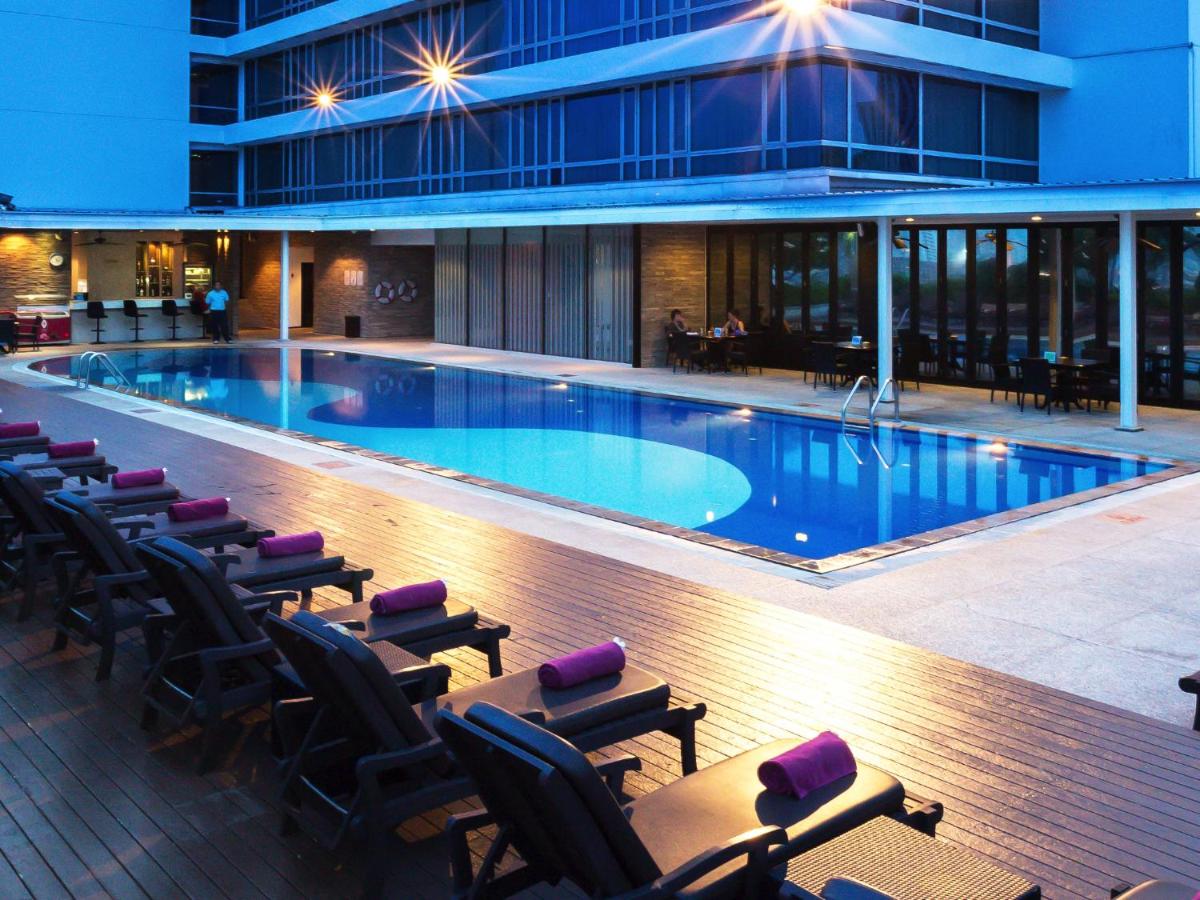 Eastin Hotel Makkasan Bangkok is designed with an emphasis on supreme comfort and style featuring a contemporary interior reflecting the international chain brand essence. This 4-star hotel in Bangkok City provides excellent in-room facilities, various dining options, fully equipped function rooms and all the amenities expected of a deluxe hotel including complimentary Wi-Fi Internet throughout the property.
11. First Pride Hotel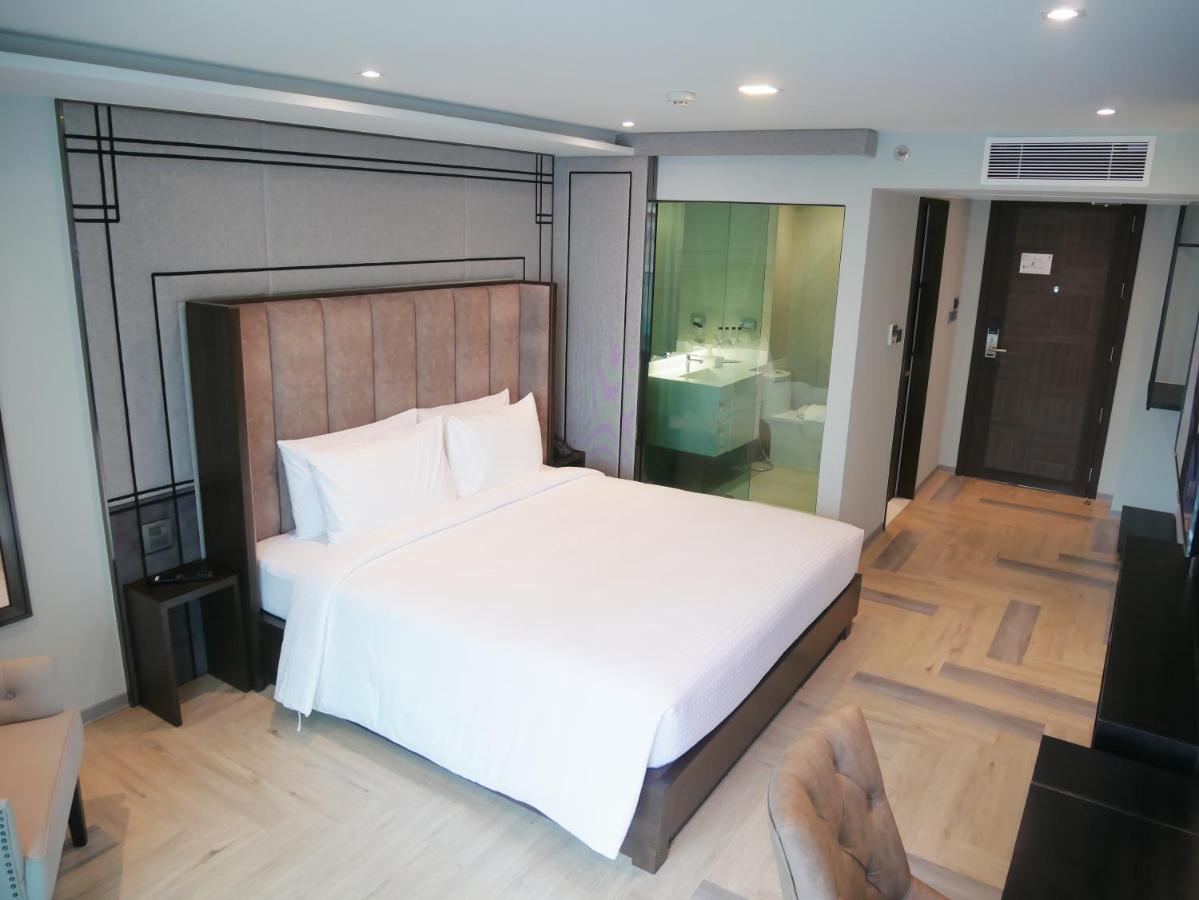 Located in Bangkok, 400 m from Pratunam Market, First Pride Hotel provides accommodations with a restaurant, free private parking, a bar and a shared lounge. Popular points of interest near First Pride Hotel include Siam Paragon Mall, Central World and SEA LIFE Bangkok Ocean World.
12. My Hotel Pratunam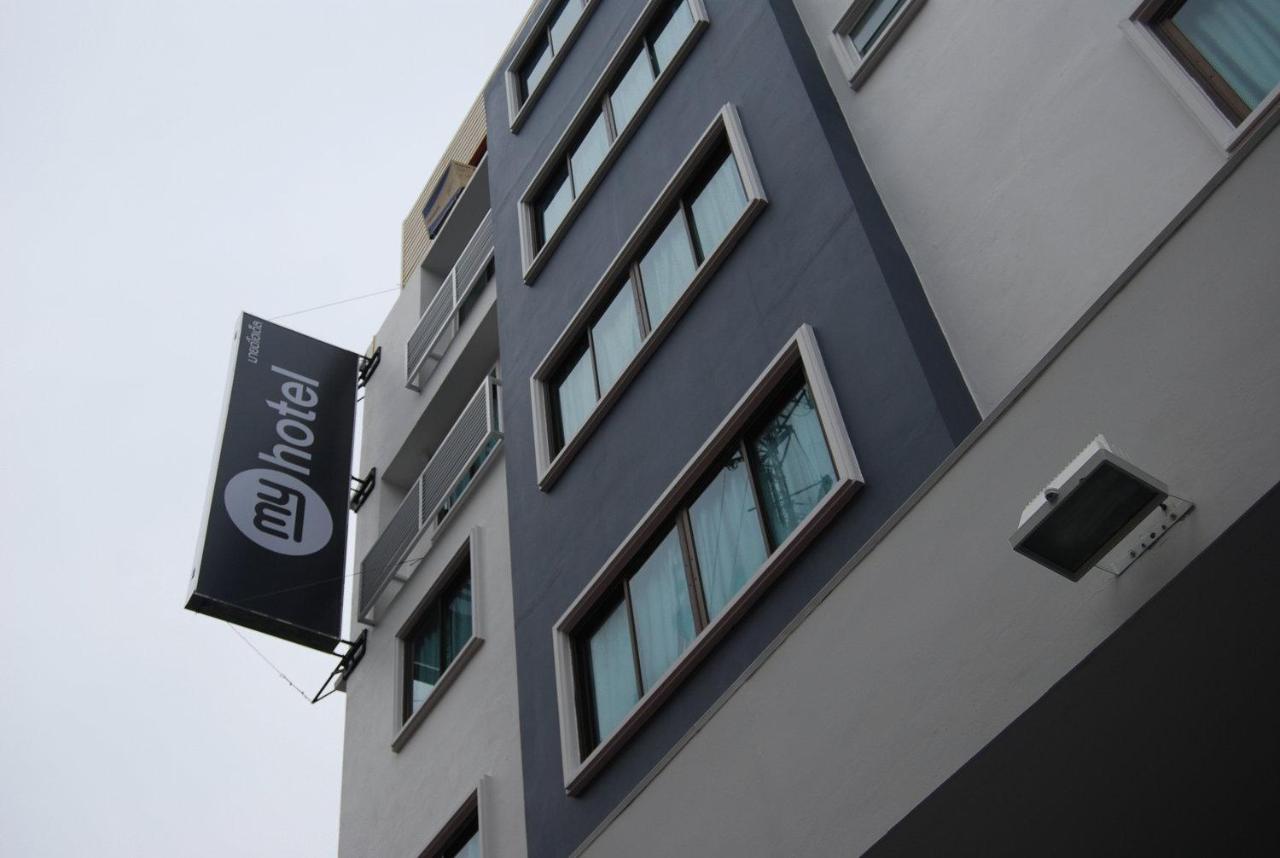 Myhotel Pratunam is a 5-minute drive from Platinum and Panthip Plaza IT Mall. It features rooms with flat-screen cable TVs and bathtubs. The rooms in this affordable design hotel are decorated in minimal modern style.
13. Indra Regent Hotel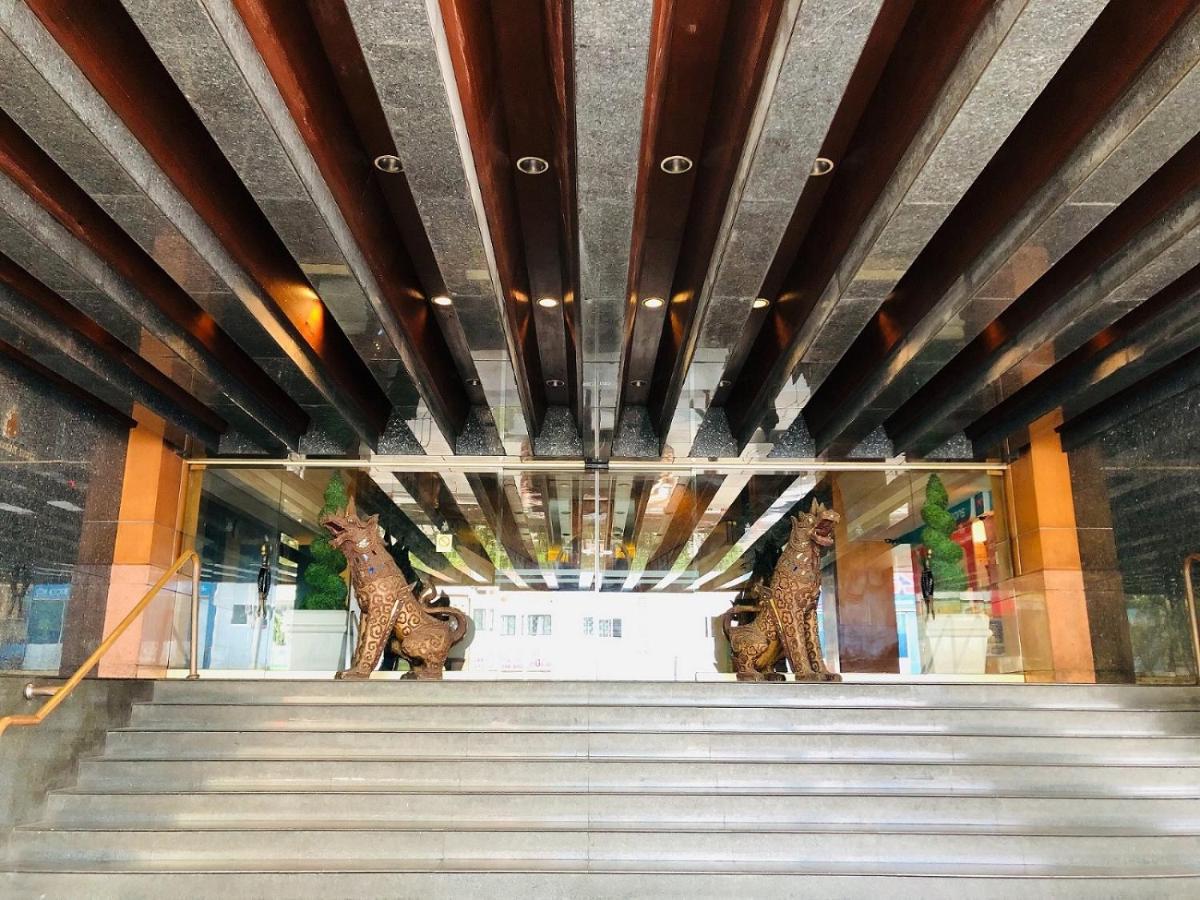 Only 500 m from Central World, Indra Regent Hotel enjoys a central location in Bangkok's Pratunam area. At the doorstep of Pratunam Market, it offers an outdoor pool, pampering spa treatments and 3 dining options. Indra Regent Hotel is a 10-minute walk from Ratchaprarop Airport Rail Link and 35 km from Suvarnabhumi Airport.
14. Interchange Tower Serviced Apartment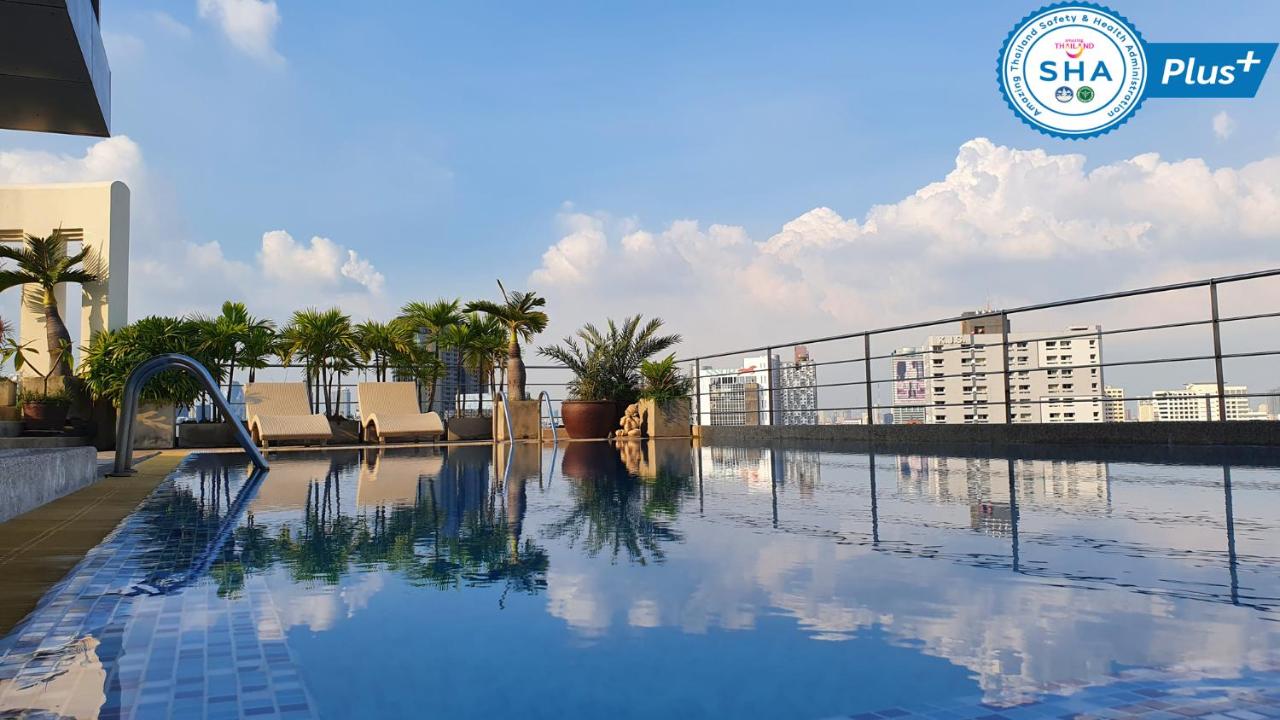 Featuring an outdoor pool and free Wi-Fi, Interchange Tower Serviced Apartment is a 10-minute walk from Bangkok's Pratunam Shopping Centre. It offers air-conditioned rooms with a private balcony and bathtub.
15. Bangkok Palace Hotel
Bangkok Palace Hotel is conveniently located in the popular Pratunam area, only a 10-minute walk from Pratunam Wholesale Market. It is within 2 km from Phetchaburi MRT Station and offers well-appointed rooms, a large outdoor pool and a 24-hour restaurant. All rooms are air-conditioned and have en-suite bathroom with a bathtub.
16. Klub Hotel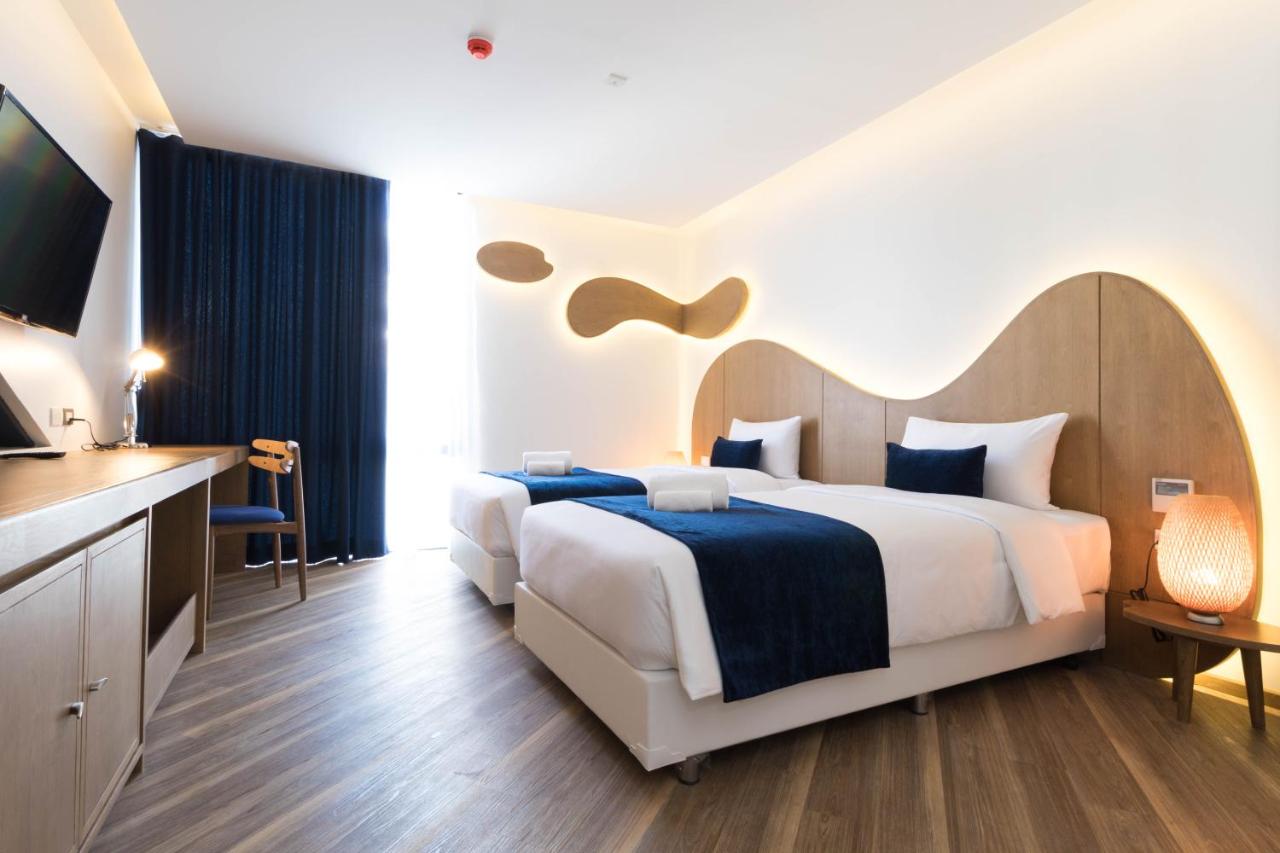 Located within a 10-minute walk from the city's famous shopping hub, Klub Hotel offers tastefully furnished rooms with free WiFi throughout. The hotel welcomes guests with an on-site restaurant, free shuttle services and a 24-hour front desk. Fitted with modern amenities and designs, the rooms are all air-conditioned and come with a private bathroom with complimentary toiletries. There is also a flat-screen TV, safety deposit box and a mini-bar available. The suite has an additional sofa bed and a bathtub. The Kloon Restaurant serves a wide variety of Thai, Chinese and Western dishes. Fresh ground coffee, pancakes and waffles are also available every morning here. After a long day of exploring Bangkok, guests can come back and make use of the shared lounge area, Kling.
17. KC Place Hotel Pratunam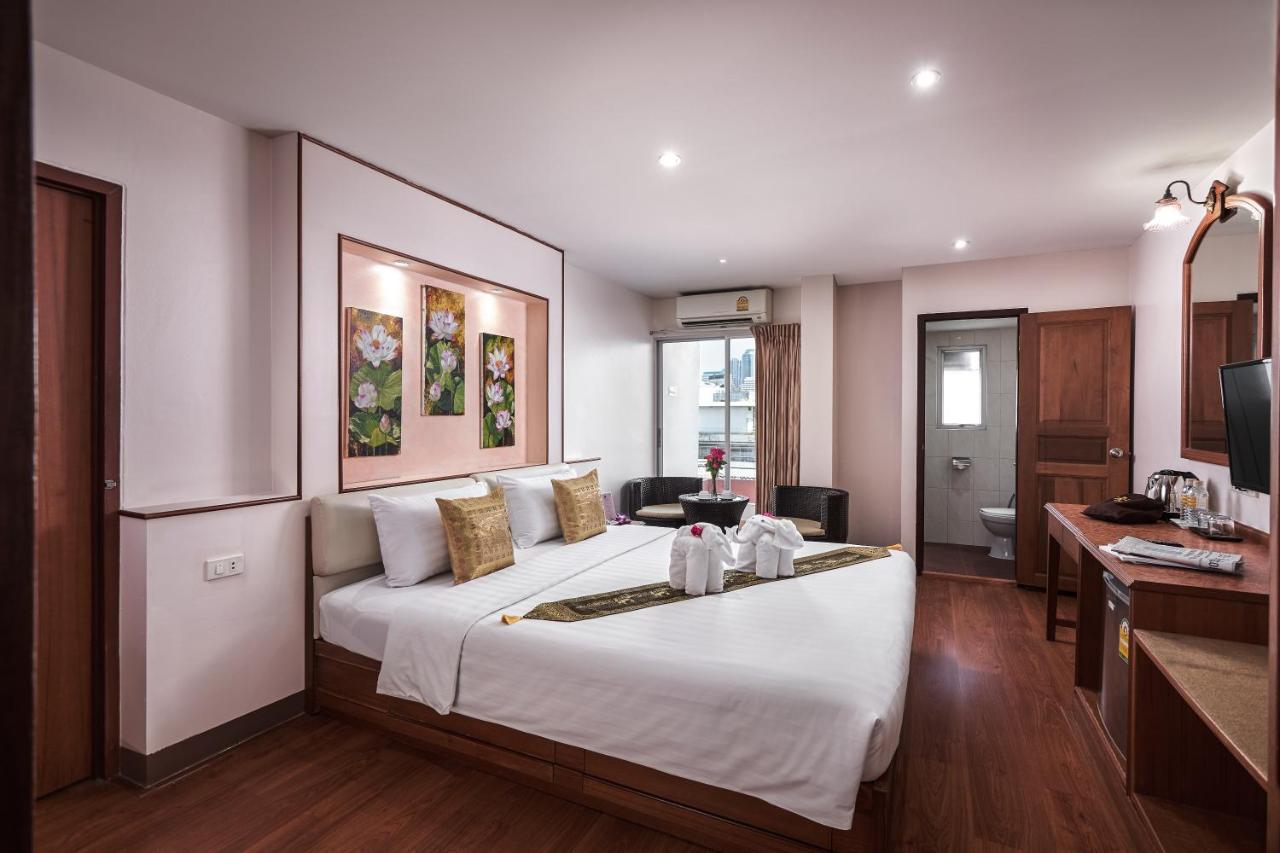 KC Place Hotel Pratunam is a family-friendly hotel and young sociable travelers, are located in downtown Bangkok, as close to the Airport rail link in an area packed with shopping opportunities are within walking distance.
18. Grand Diamond Suites Hotel
The Grand Diamond Suites Hotel boasts a fantastic location on Petchburi Road, in between the Platinum Mall and Panthip Plaza. The excellent location of our all suites hotel in Bangkok makes it an ideal base for corporate travellers visiting the city on business and tourists on a getaway break with their partner, friends or family. The 176 luxurious and spacious suites in this 4-star hotel in the centre of Bangkok are all very elegantly furnished and decorated, and provide all of the amenities and facilities required by experienced modern travellers including free Wi-Fi, air-conditioning, safe and minibar, among others.
19. Tango Hotel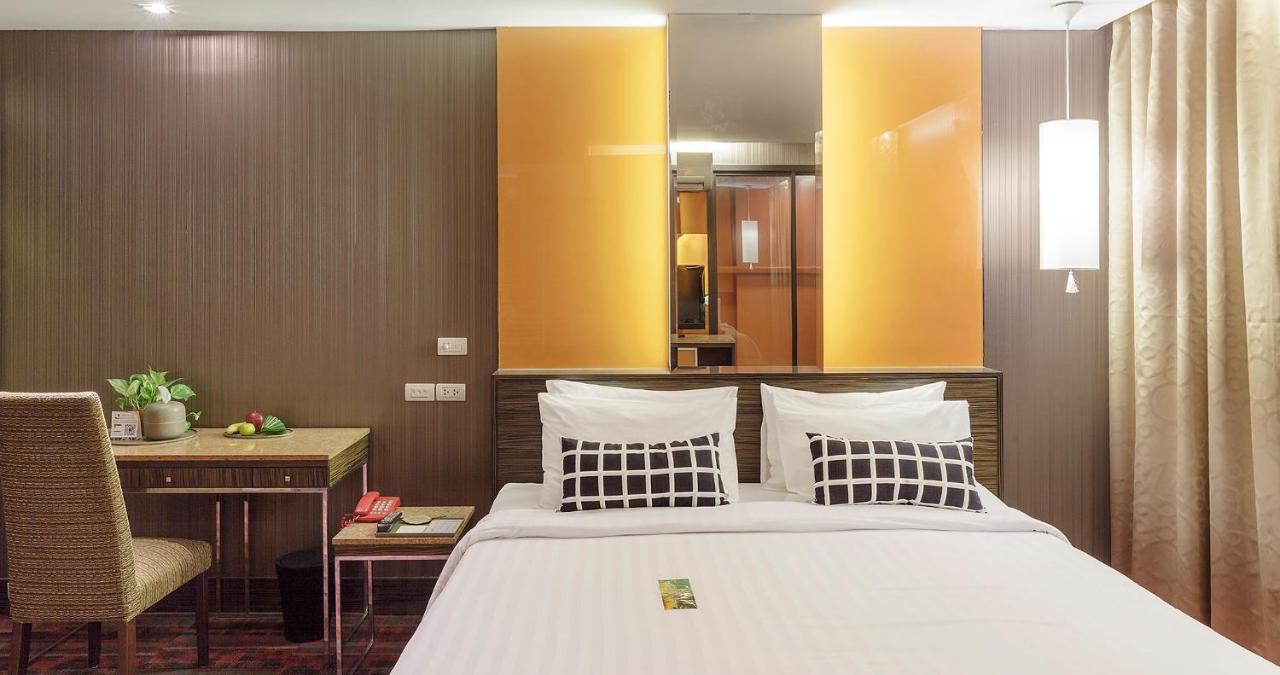 Adding a splash of colour to Bangkok's Rachaprarob Road, Tango Hotel offers 70 stylish rooms in modern and contemporary décor for business persons and visitors seeking short and long-term stays in the city's vibrant main shopping centre. Internet Wi-Fi throughout the area, 24-hour security, plus its own car park, a reception and information desk.
20. Seasons Siam Hotel
Seasons Siam Hotel is located only 20 kilometers from Suvarnabhumi International Airport. The 3-star hotel is also conveniently close to the Pratunam market, where guests can find cheap deals on everything from clothing to souvenirs. Also close by is the Baiyoke Tower wholesale market, Suansantipab Park, and the Suanpakked Palace. The Victory Monument BTS Station is just a five minute walk from the hotel, which is a ten-minute ride to such shopping hubs as Siam, Central World, and Gaysorn Plaza.
21. Vince Hotel Bangkok Pratunam
Vince Hotel Pratunam is the trendy hybrid hotel with real innovative service design is located right in the heart of Pratunam Market just minutes to famous shopping center , dining, and entertainment complex .
22. Spenza Hotel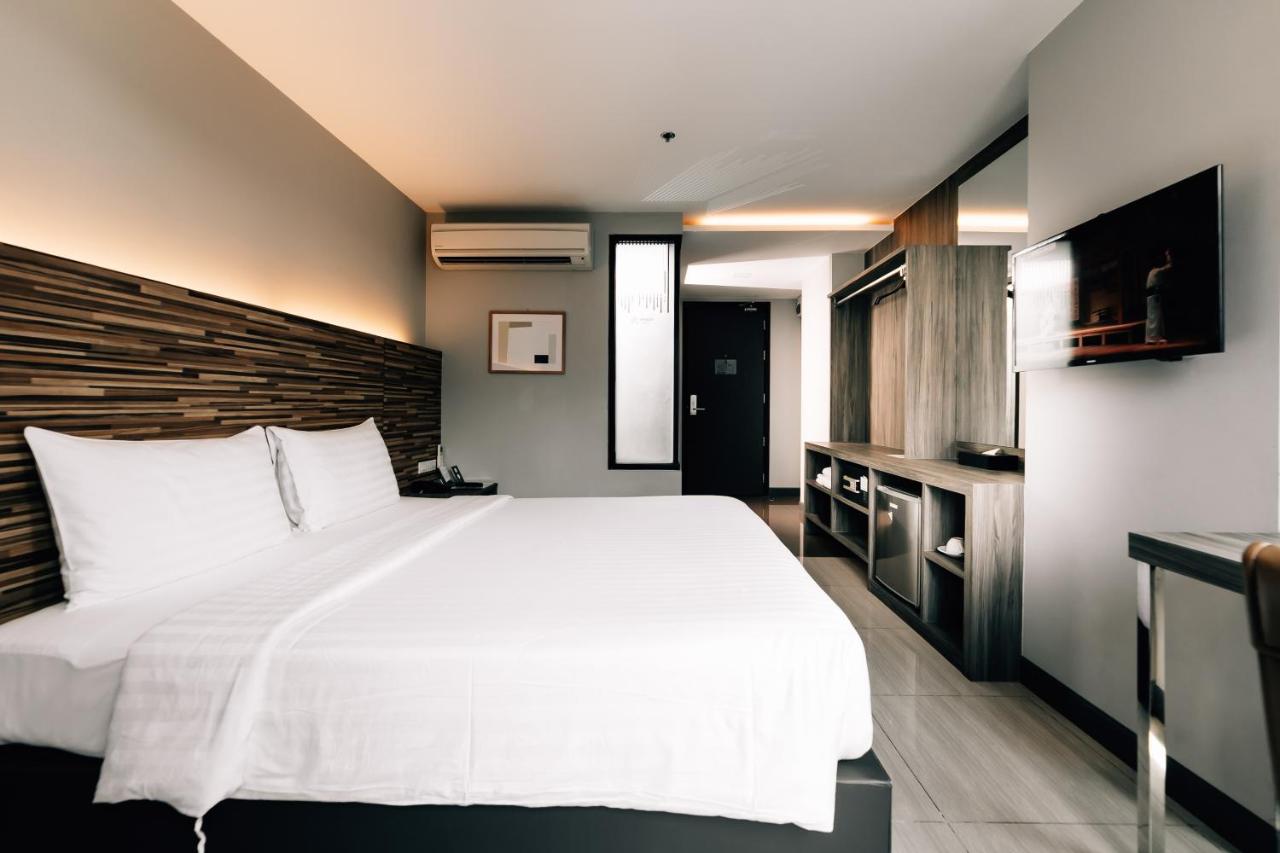 Spenza Hotel Pratunam is a boutique hotel in town with an excellent location for shoppers and leisure & business travellers. A great place for exploring local food and the stunning Bangkok. Spenza Hotel is opened in October 2016. The hotel offers new facilities with a modern design and a hint of Thai touch service.
---