Planning your holidays in Thailand and looking for a hotel in Phuket's Rawai area? Find the list of the best Rawai Beach hotels, including the most popular Phuket hotels and resorts on Rawai Beach that will help you choose Rawai Beach accommodation for your holidays to Thailand.
Rawai Beach
Rawai Beach is a beach located about 2 km northeast of Cape Promthep, which is located at the southernmost tip of Phuket Island. The beach stretches for about 1 km along the coast. Rawai Beach is best known for its palm-fringed stretch of sand. The beach offers scenic views to nearby islands but isn't suitable for swimming. Many long-tail boats are anchored along Rawai Beach as it's the departure port for visiting Coral and Racha islands.
Main attractions in Rawai include Sea Gypsy Village, Fish market, Wat Sawang Arom Temple, Phuket Sea Shell Museum, Phromthep Cape observation deck, and Windmill viewpoint.
Where to book Rawai hotels?
The most convenient way to book Rawai hotels is by using a reliable online travel agent such as Booking.com.
---
Note! While most of Rawai hotels are offering airport pick-up service, booking a separate Phuket Airport transfer to Rawai Beach in most cases is significantly cheaper than transfer arranged by the hotel
---
List of Rawai Beach Hotels
There is a large selection of accommodations in Rawai Beach area, including inexpensive guesthouses and apartments, boutique hotels as well as 5-star resorts. 
The most popular hotels in Rawai Beach area are listed below.
---
To decide on the best option for the trip, more detailed information on each of the hotels/resorts with reviews, prices and availability of rooms for the selected dates can be found by clicking the links provided. 
---
1. Rawai Palm Beach Resort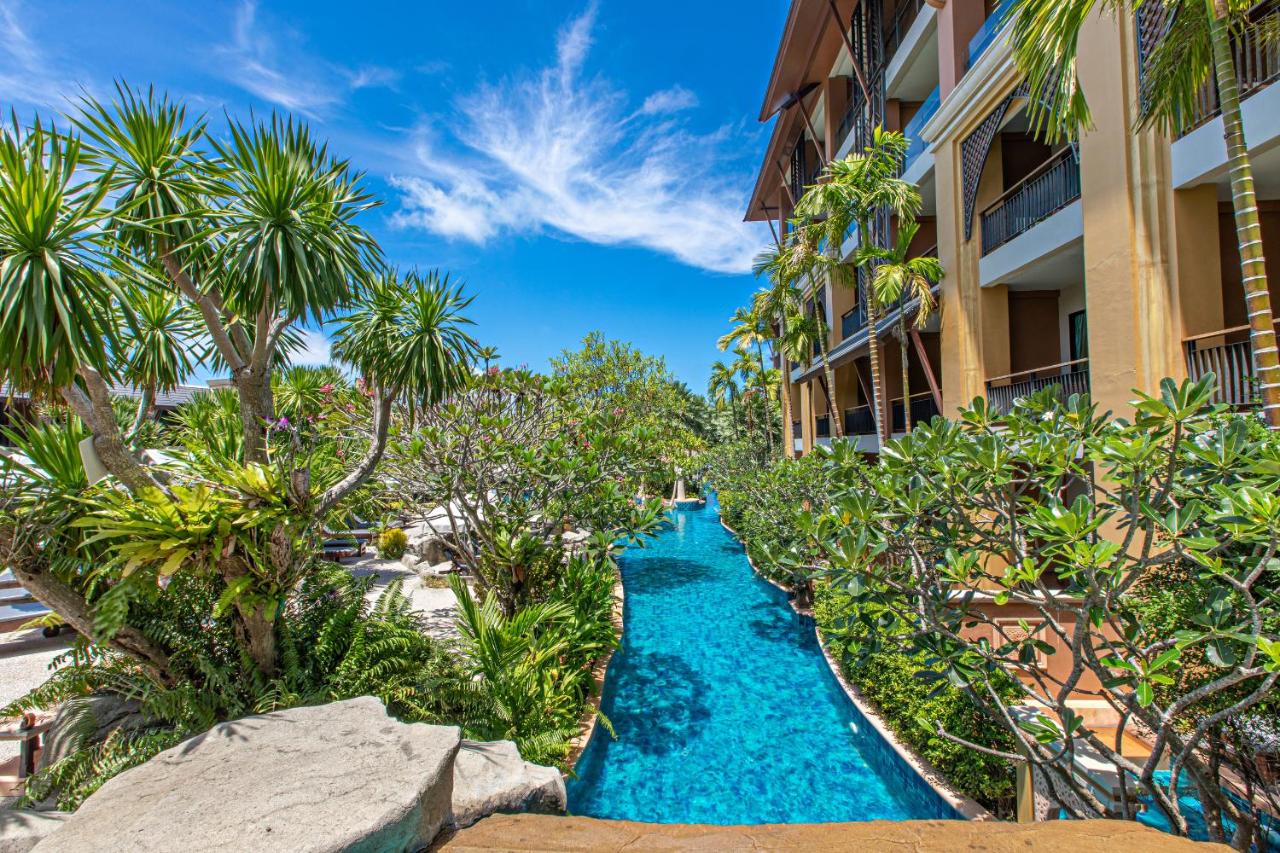 Rawai Palm Beach Resort, situated at Rawai Beach in the southern tip of Phuket Island, is surrounded by a secluded environment with a tranquil tropical garden, great and ideal for a family, honeymooner and holiday's seeker.
2. Navatara Phuket Resort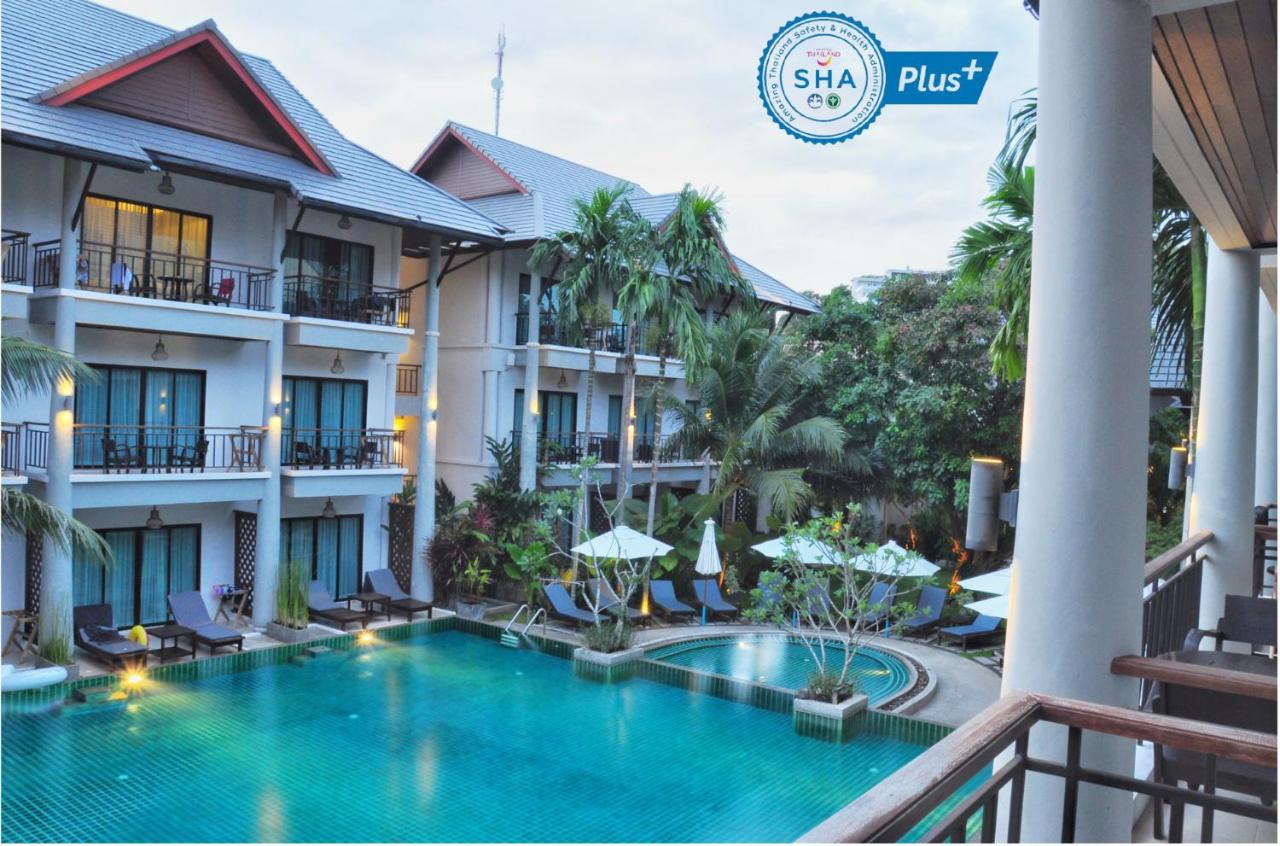 Located in Rawai Beach area at south of Phuket Island, Navatara Phuket Resort offers an accommodation for travelers planning to use Phuket Sandbox scheme. The beautiful swimming beach Nai Harn with its white sand is a short ride away with the resort's shuttle service. Guests can find local seafood restaurants along the beachfront or use the Rawai Beach as a starting point to do some island hopping.
3. Stay Wellbeing & Lifestyle Resort
Stay Wellbeing & Lifestyle Resort is Phuket's premiere fitness inclusive resort and home to Stay Fit, the 1,000 sq. meter fitness center. Considered as one of the best gyms in Asia, Stay Fit is comprised of three floors of top-of-the-line Life Fitness equipment. Situated only minutes from Rawai & Nai Harn Beach, STAY Resort features luxury accommodation ranging from Junior Suites to private Pool Villas.
4. Le Resort and Villas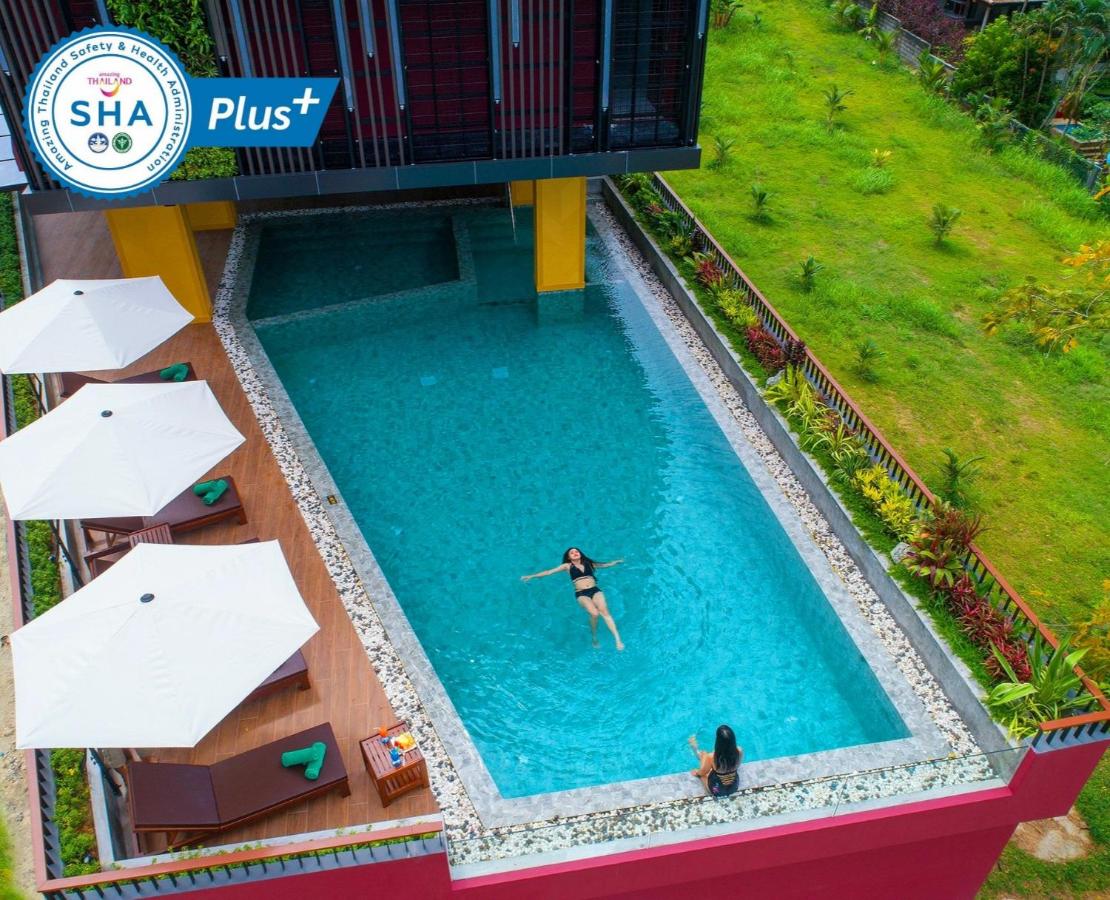 Le Resort and Villas is a boutique resort with 54 rooms, restaurant and bar with the beautiful hillside view located at Rawai. The resort offers convenience to access to many nice places in the southern part of Phuket includes Promthep cape, Nai Harn Beach, Rawai seafood market and Chalong bay to explore sea trips & nearby islands.
5. Phu NaNa Boutique Hotel
Phu NaNa Boutique Hotel is a modern style pool villa hotel, where each bungalow is located around the pool. There is a beautiful garden between the rooms which provide a high level of privacy to the guests and also create a fresh air.
6. Ya Nui Resort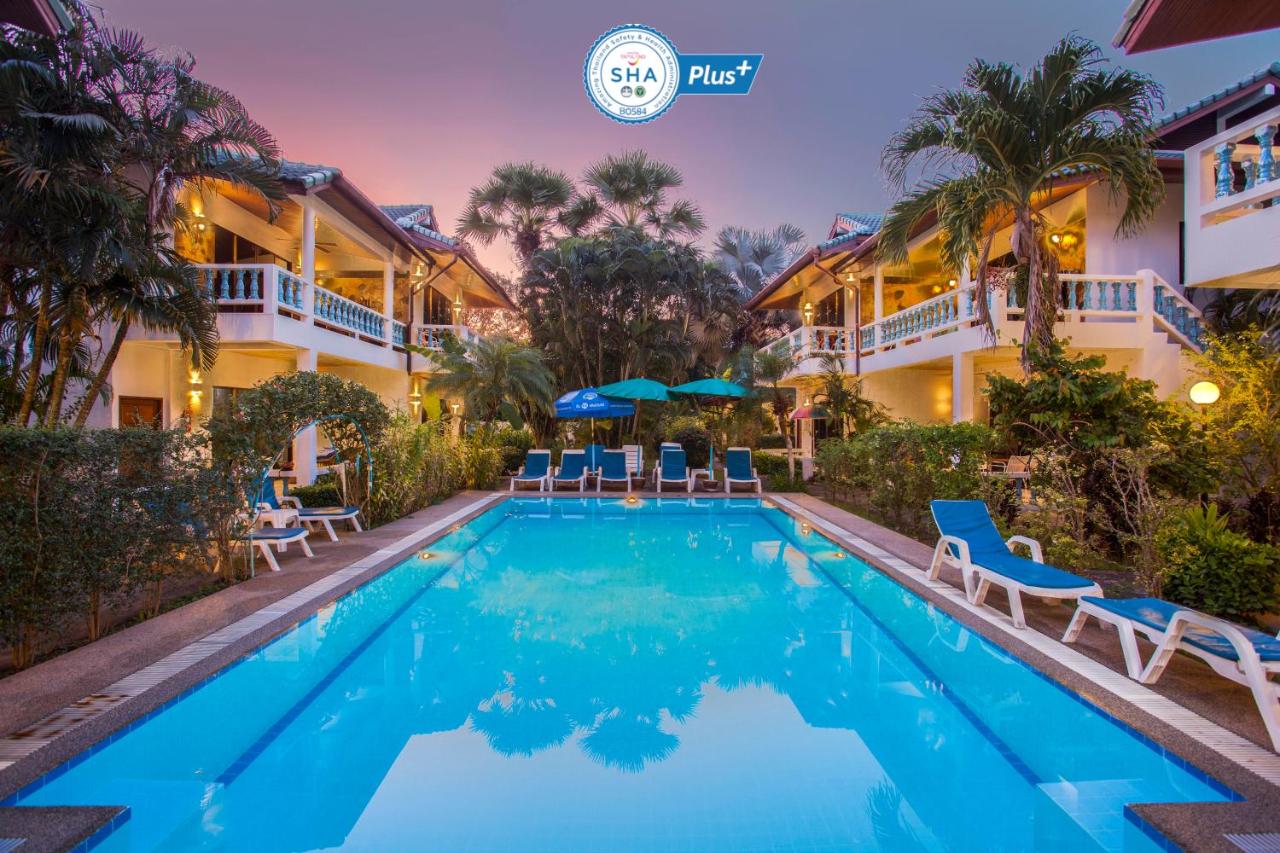 Ya Nui Resort offers modern air-conditioned rooms with a balcony and kitchen. This Rawai resort is equipped with a salt water pool, a meeting room and free private parking. Simply furnished rooms at Ya Nui Resort feature a flat-screen TV, a refrigerator and a safety deposit box.
7. Friendship Beach Resort & Atmanjai Wellness Spa
Friendship Beach Waterfront Resort & Atmanjai Wellness Spa is situated on a quiet stretch of the beach between Chalong pier and Rawai on the south-east coast of Phuket Island. Located right on the beach, the resort offers panoramic views of Chalong Bay and the islands beyond.
8. Lotus Bleu Resort & Restaurant
Lotus Bleu Resort & Restaurant is located 2.7 km from Rawai Beach. The resort offers air-conditioned rooms, a garden and an outdoor pool. Guests can enjoy a meal at the restaurant or have a drink at the bar.
9. Serenity Resort & Residences Phuket
Serenity Resort & Residences Phuket offers a luxury boutique hotel experience in the peaceful Southeastern corner of Phuket, which still retains the tranquil scenes of Phuket's past. The rooms come equipped with not only every amenity you could dream of, but incredible views of the ocean and surrounding islands.
10. The View Rawada Phuket
The View Rawada Phuket is located on top hillside at Baan Bangkhontee Village and offers a magical panorama sea view of Chalong Bay and Rawai Beach along the southeast coast of Phuket. This Beautiful 4 Star boutique resort is designed in a modern contemporary style which offers 75 well-appointed guest rooms and very spacious suites to guests who are seeking a resort which offers a private and indulgent tropical escape.
11. Casabay Luxury Pool Villas
CasaBay is a contemporary and luxurious pool villas complex, located in a private and quiet area of Rawai, South of Phuket. Villas are designed to create a combination of western technology and tropical Asian styling. Generous outdoor living areas with overflow pool and a manicured tropical garden will make you relax in a seamless indoor/outdoor living lifestyle. The complex offers two large 6 bedrooms pool Villas with stunning views of Rawai Bay, five 4 bedrooms pool Villas with an open view on the bay, and four 3 bedrooms pool Villas very private with a large outdoor living space, all offering full privacy to the guests.
12. Lady Naya Villas
Lady Naya Villas is a tropical pool villa resort located within a stunning mountain side. The resort is rich in green spaces, trees, flowers, grasses, quiet places for those who love to relax far from noise. Lady Naya Villas has a 24 hours Service Team and Facilities to provide you with Home Comfort and Five Star Service.
13. Greg's Club Residence Rawai Hotel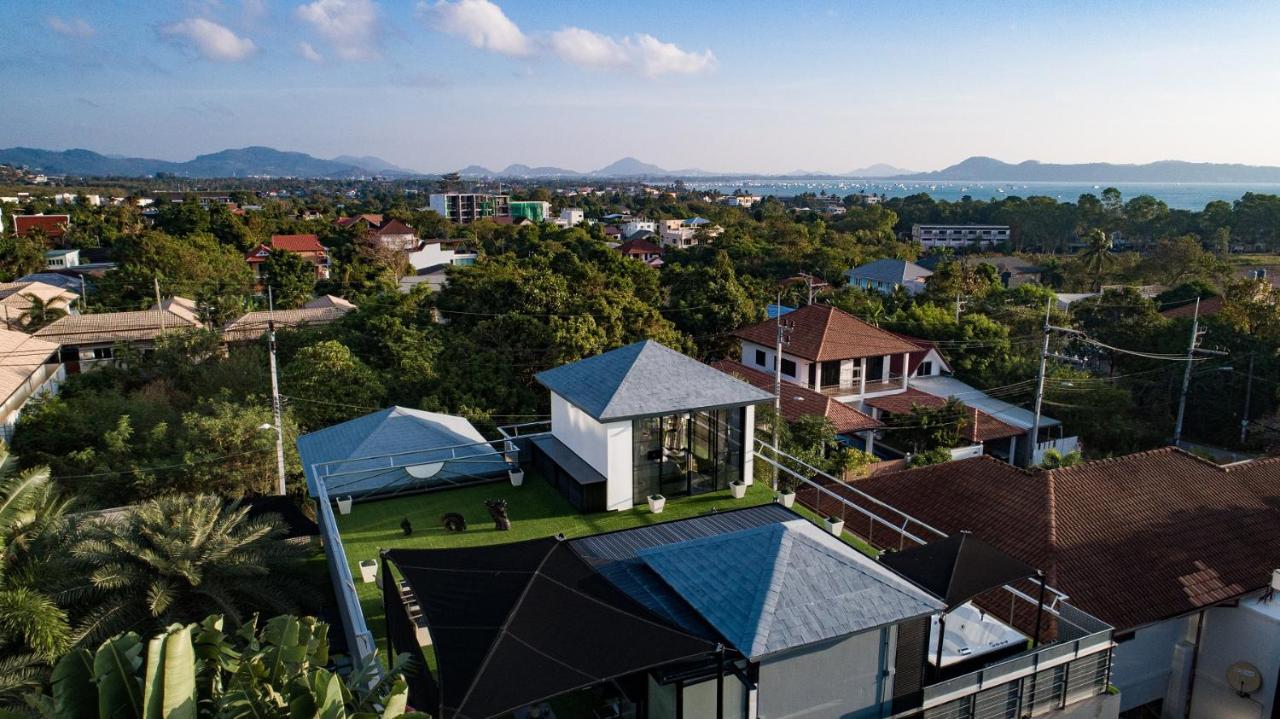 Greg's Club Residence Rawai Hotel is a unique sea view pool villa comes with 7 Bedrooms with en suite bathrooms and each room has a private terrace. The villa is located in a very quiet, safe and private of Saiyuan Soi 9 Rawai area. Just 5 minutes' drive to beautiful Rawai, Nai Harn , Yanui beaches.
14. Blue Beach Grand Resort and Spa
Blue Beach Grand Resort and Spa is a beachfront resort offering a tranquil tropical getaway with various types of accommodations: Deluxe Sea View, Deluxe Poolside, Deluxe Mountain View, Deluxe Triple and Presidential Villa. All of the rooms are guest-friendly designed and elegantly decorated with Modern Thai style.
15. Royal Thai Villa Phuket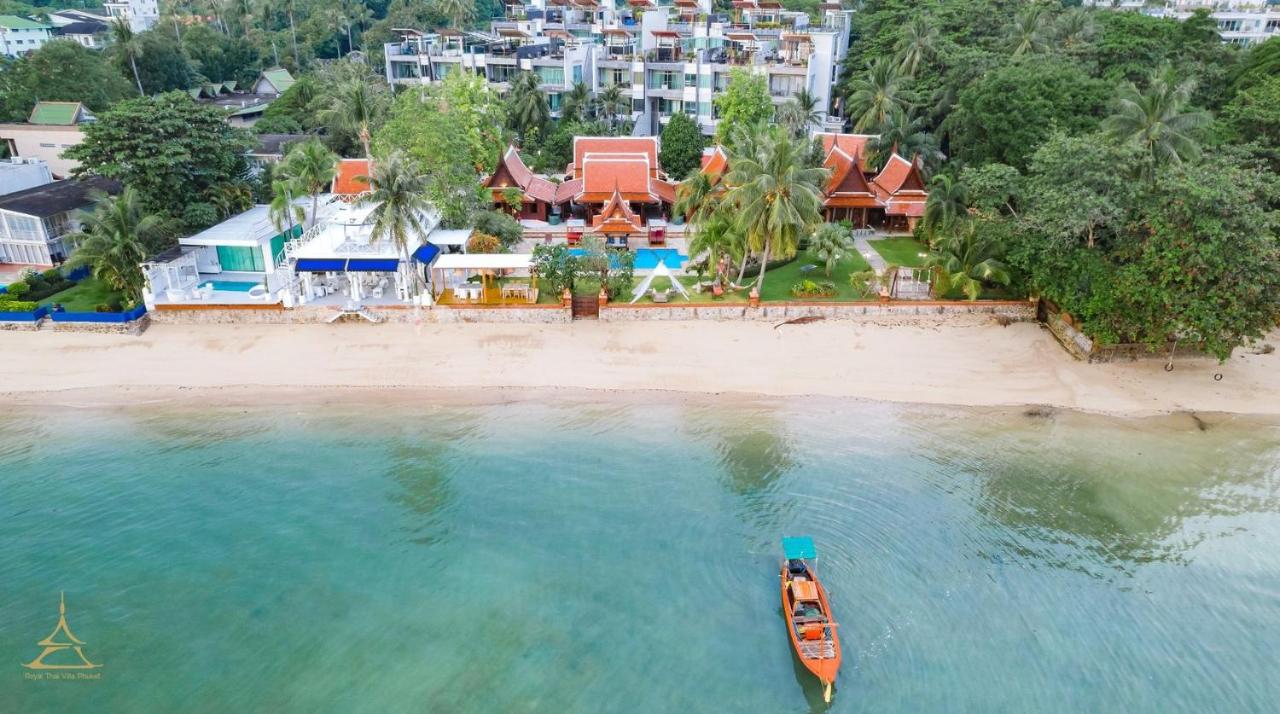 Royal Thai Villas is your luxurious, nature loving home in Phuket. Experience the traditional way of life thru the unique and original Thai architecture and a collection of antiques. Enjoy villas equipped with own kitchen, mini bar, full amenities, big screen TV, WiFi. With 7 Villas, a spacious landscape, be one with nature by kite surfing, sailing, island hopping or just simply enjoy the peaceful and private beach right in front of your villa.
16. Peace Blue Resort Phuket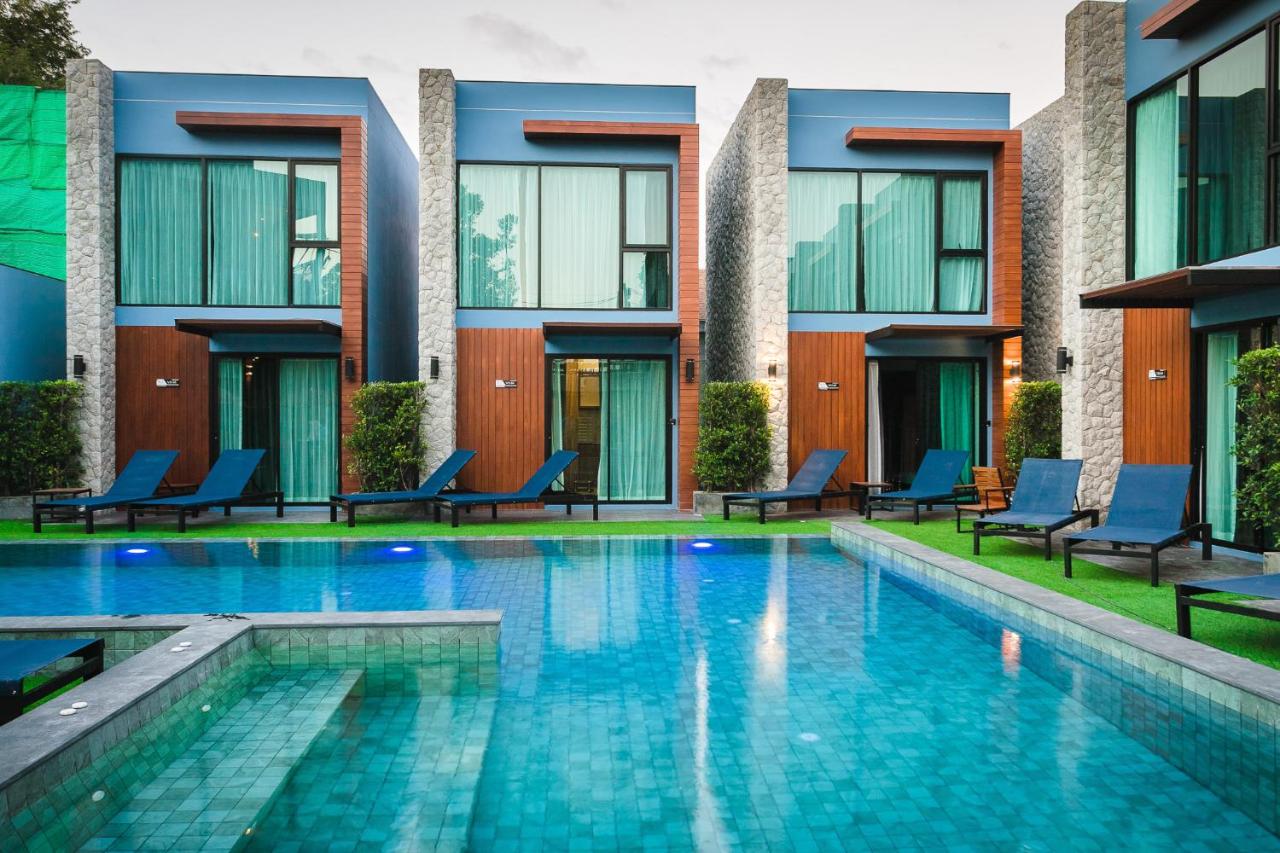 Located in Rawai Beach, Peace Blue Resort Phuket provides an outdoor swimming pool and rooms with free WiFi access. The property has a pool bar, all day dining, roof top restaurant and bar, fitness center, outdoor swimming pool, massage room and sauna and taxi and tour service. The units are fitted with air conditioning, a flat-screen TV with satellite channels, a kettle, a bath, free toiletries and a wardrobe. Rooms have a private bathroom equipped with a shower and a hair dryer, while certain rooms have a kitchen fitted with a microwave. Guest rooms at the hotel come with a seating area.
17. The Vijitt Resort Phuket
The Vijitt Resort Phuket is a romantic retreat where peace and tranquility soothe the soul with breathtaking natural scenery all around, providing a romantic stay in contemporary style private villas and creatively designed activities you never experience before.
18. Thames Tara Pool Villa Rawai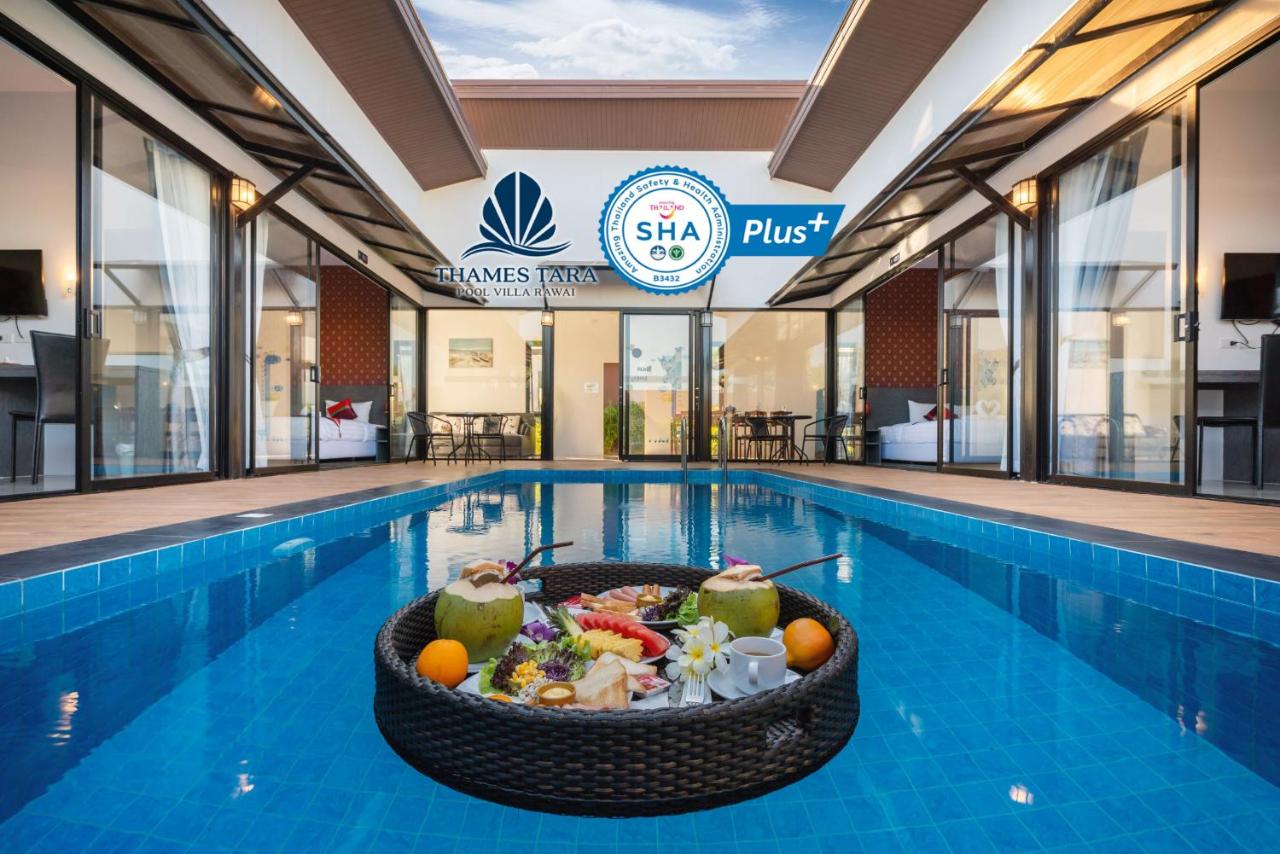 Thames Tara Pool Villa Rawai is a Rawai beach accommodation with 4-bedroom en suites and a large pool. The property is offering 20 Pool Villas with spacious rooms, best room privacy, comfort, and daily cleaning.
19. Palm Garden Resort
Palm Garden Resort is a hotel located a 15-minute drive to Rawai Beach and Promthep Cape. It offers modern air-conditioned rooms with a balcony and free Wi-Fi.
20. Phuket Pool Residence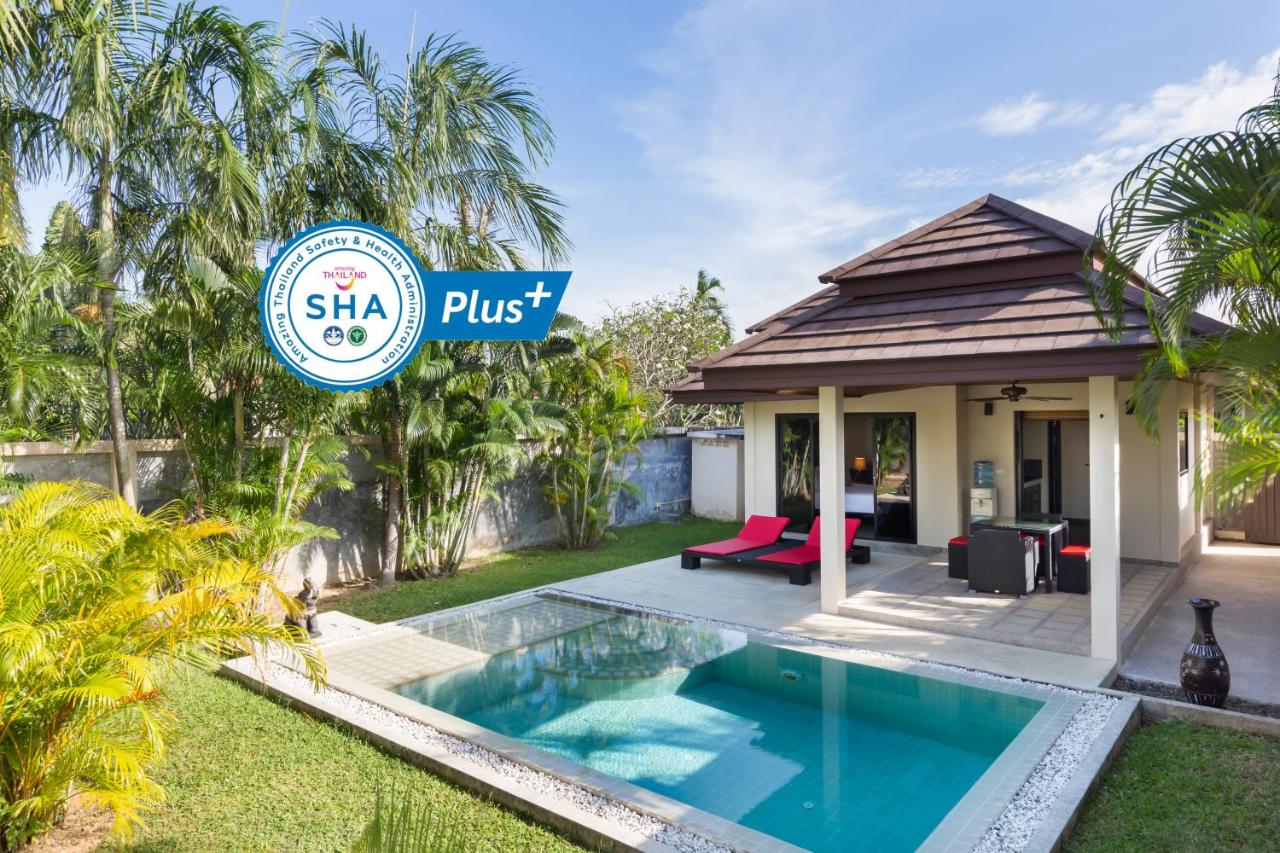 Phuket Pool Residence is located within a 10-minute walk from the gorgeous Rawai Beach. It offers modern villas with a private pool and free fiber optic WiFi.
21. Mangosteen Ayurveda & Wellness Resort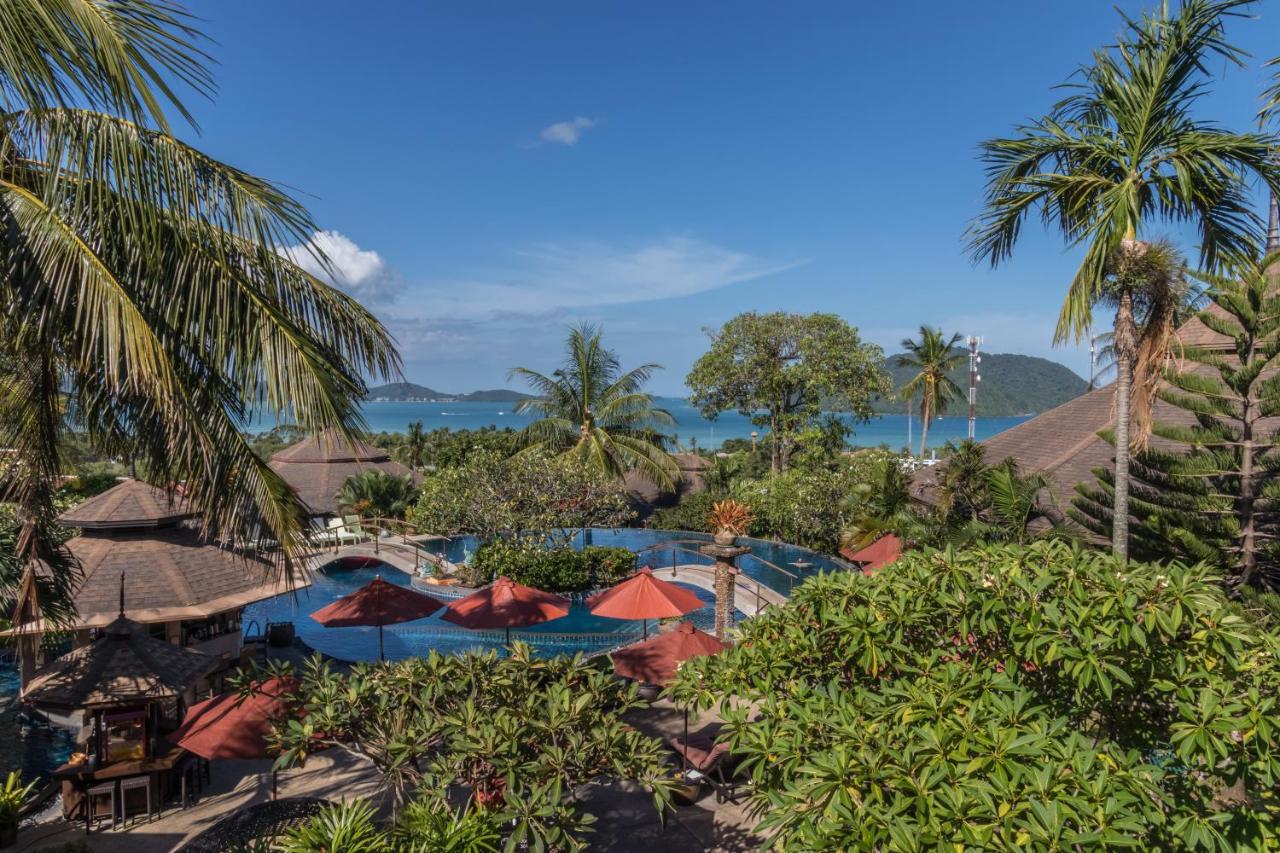 Overlooking the Andaman Sea, Mangosteen Ayurveda & Wellness Resort offers relaxing stays set on a peaceful hillside. It features a 2231 ft² outdoor pool with a jetted pool, spa and free shuttles to Nai Harn Beach. Surrounded by tropical greenery, spacious villa-style rooms feature a private balcony and outdoor rain showers.
22. Aqua Resort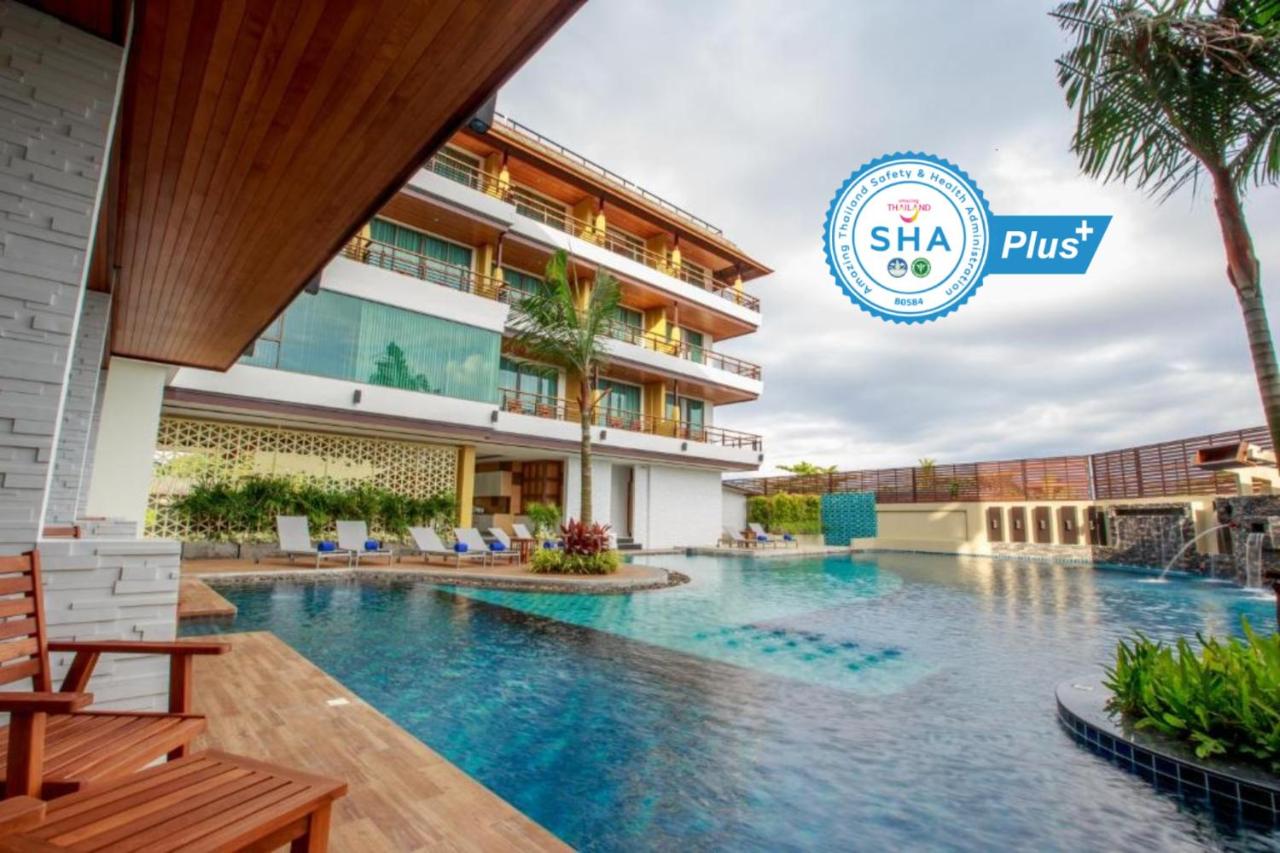 Situated in Rawai Beach, Aqua Resort offers 4-star accommodation with free bikes, an outdoor swimming pool and a fitness centre. All rooms are fitted with a private bathroom, a seating area and a terrace.
23. Phuket Sea Resort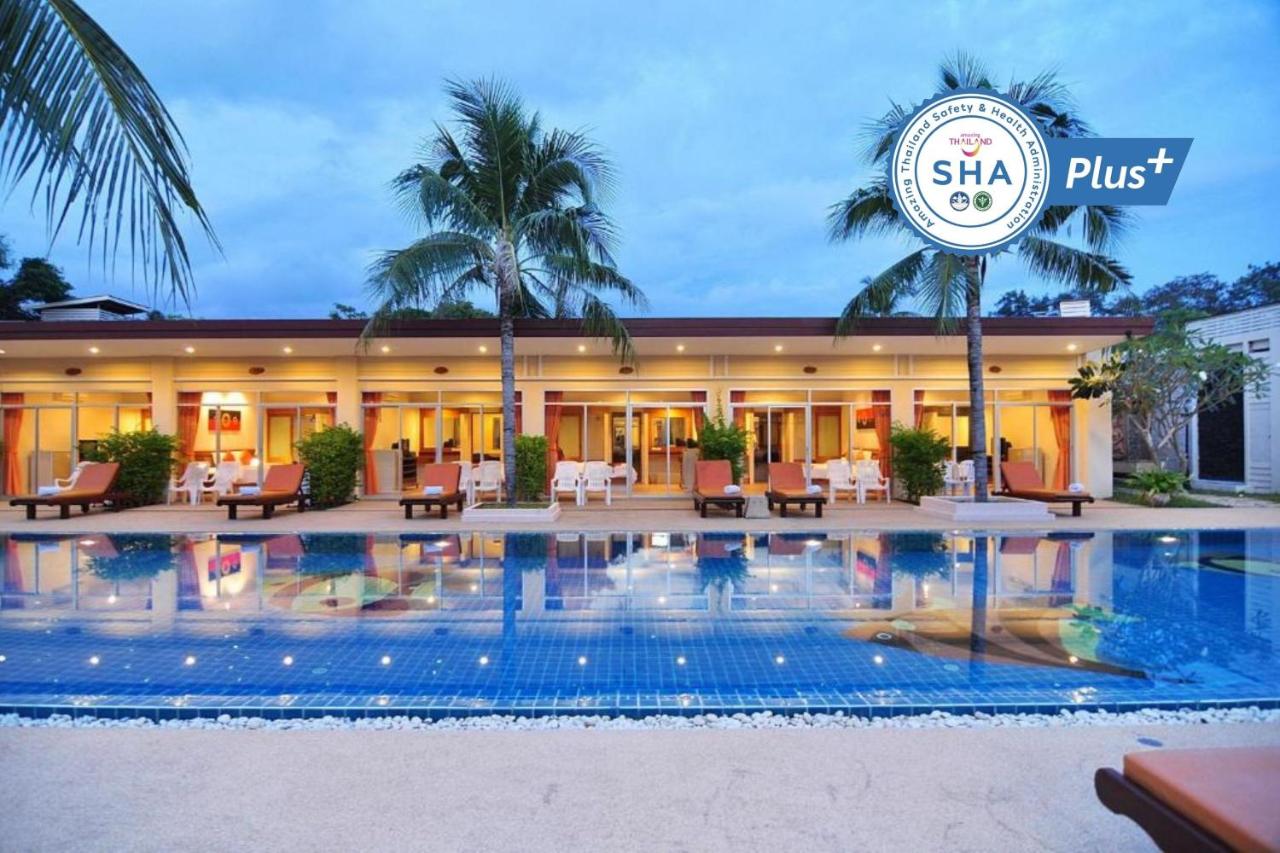 Phuket Sea Resort is a 4-star hotel on the tranquil Rawai Beach. The resort is just 10 minutes' drive to Phromthep Cape, a famous landmark of Phuket for viewing a spectacular sunset. Hotel's guest rooms feature either a view of swimming pools or of a refreshing green garden and you are just a few steps to the pools. Phuket Sea Resort commands the vista of the sunrise. You can also stroll along the pine-trees lining beach where fishing boats are berthed and observe the locals' daily life.
24. Phuket Rawai Princess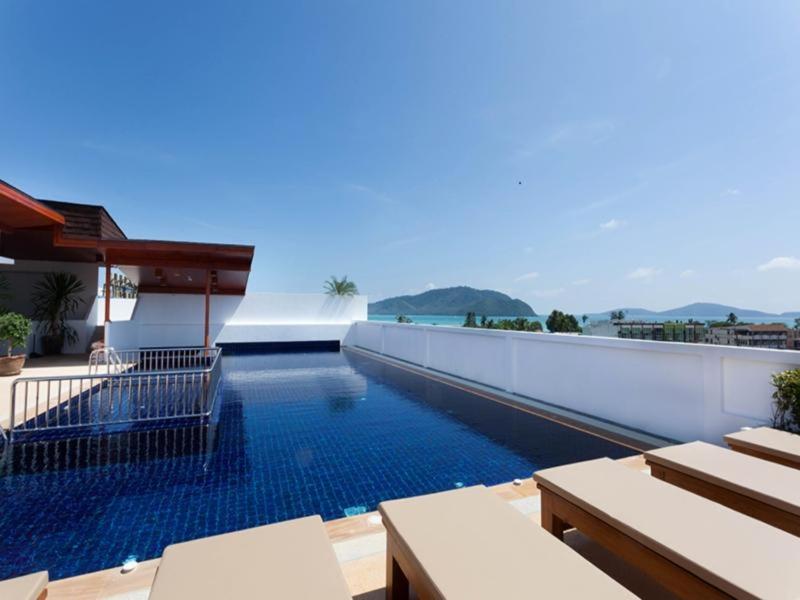 Boasting an outdoor pool and a restaurant, Rawai Princess Hotel is located between Chalong and Rawai. Guest rooms are complete with modern amenities and mountain views. It also features a 24-hour front desk and a well-equipped sun terrace.
25. Fisherman Way Beach Villa
Offering a private beach area and a private pool in Rawai, Fisherman Way Beach Villa is situated in a charming residential estate surrounded by mature parkland home to deer, swans, geese, and many bird species. During the stay, guests can make use of the free bikes and free WiFi. Other facilities at Fisherman Way Beach Villa include a sun terrace and BBQ facilities.
26. Pool Access 89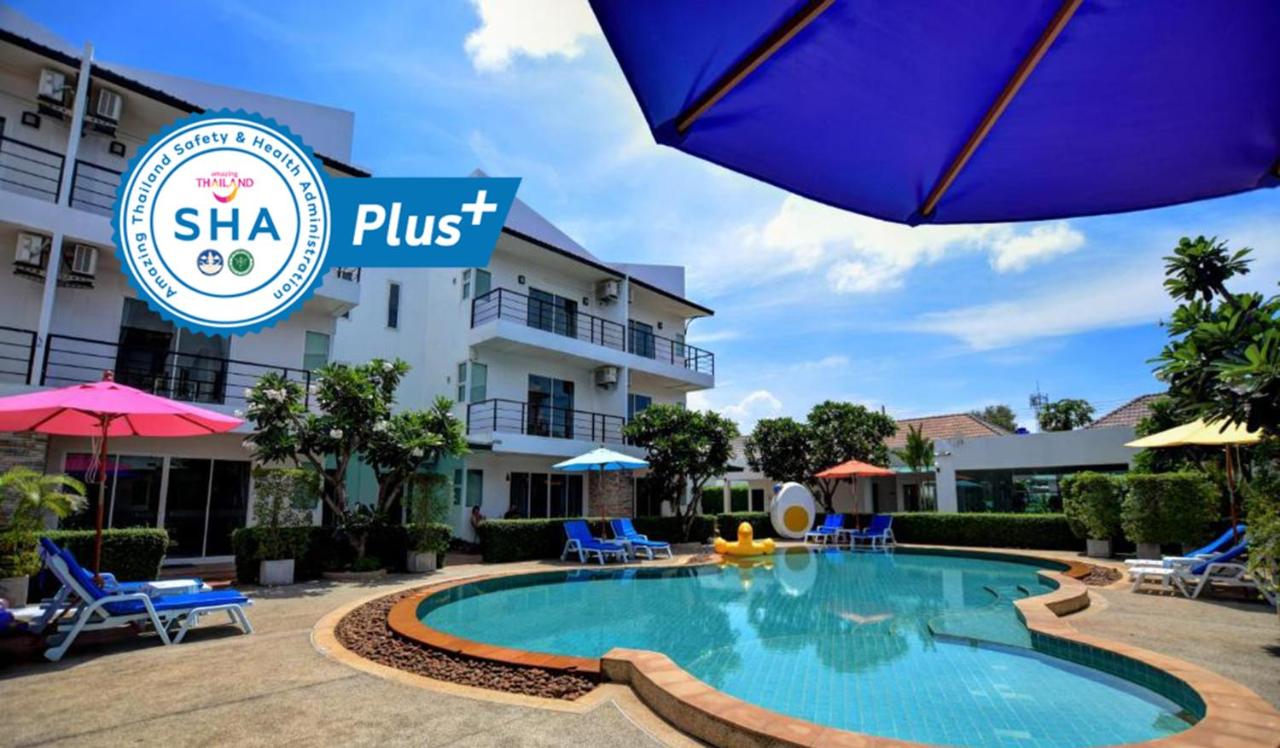 Situated in Rawai Beach and with Rawai Beach reachable within 450 metres, Pool Access 89 hotel features a garden, allergy-free rooms, free WiFi throughout the property and a terrace. Each accommodation at the 4-star hotel has pool views, and guests can enjoy access to a sauna.
27. Duangjai Residence
Situated only a 10-minute drive from the white and sandy Nai Harn Beach, Duangjai Residence offers a year-round outdoor pool and modern one-bedroom apartments. The fully furnished apartments all comes with a separate bedroom and a living/dining area equipped with a Western kitchen, a dining table and a comfortable sofa.
28. The Seaton House Phuket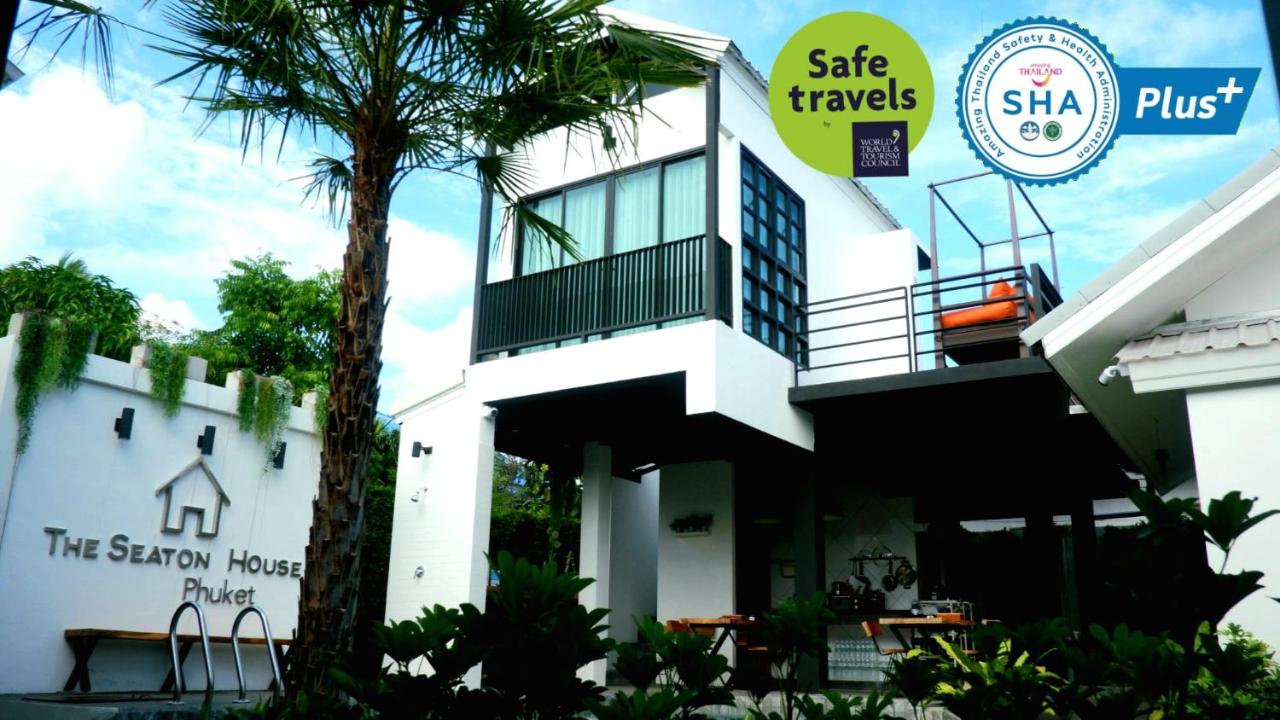 The Seaton House Phuket is a small boutique hotel with Thai-modern decoration. The hotel is located in the south of Phuket Island where it is less commercial area and surrounding of nature to explore.
29. Vivi Boutique Room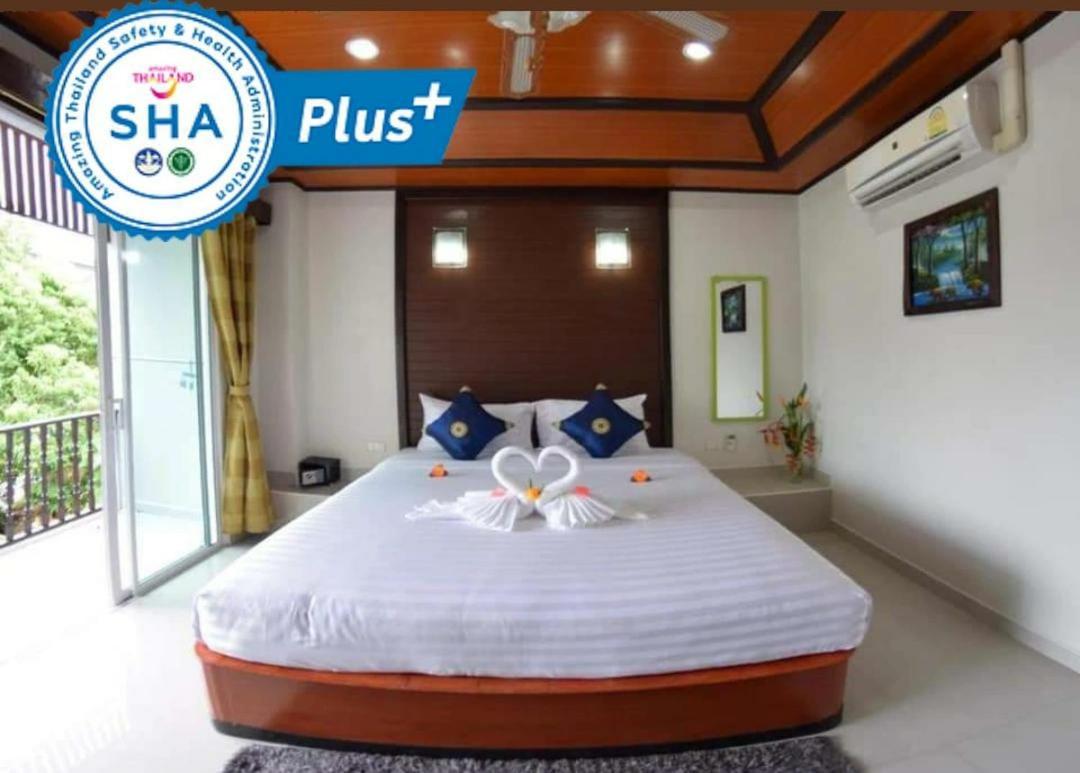 Located 1.7 km from Rawai Beach, Vivi Boutique Room Hotel provides accommodation with an outdoor swimming pool, free private parking, a garden and a terrace. 
30. Orchid Garden Pool Villa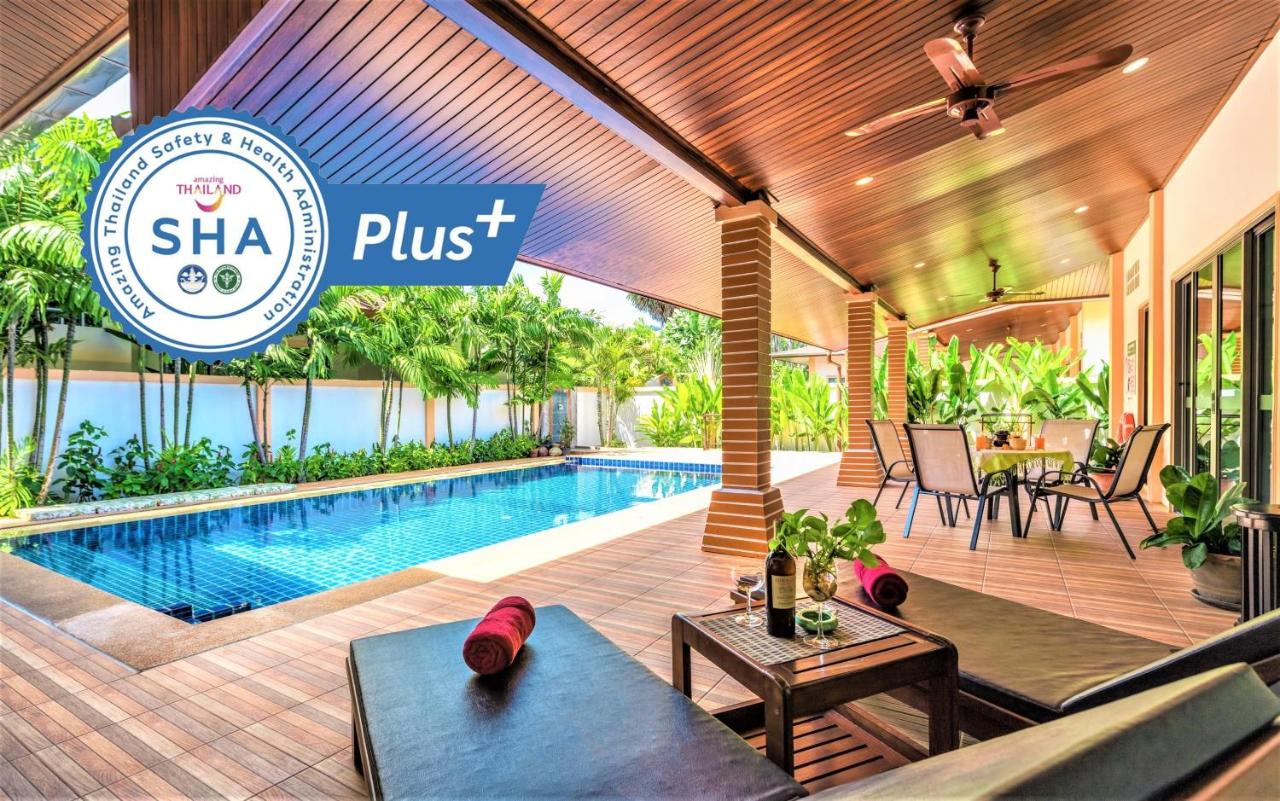 Orchid Garden Pool Villa has been seen as "Peace" and "Quiet" accommodation for foreign tourists. The facility provides convenient parking space and is convenient to travel to visit beaches.
31. Villa Salika
Villa Salika is a self-catering accommodation located in Rawai Beach. This spacious villa is fitted with a living room, kitchen and dining area.
32. Tharawalai Resort
Ideal for fun and relaxation, Tharawalai Resort is located in the Rawai area of Phuket. This 4-star hotel commands an excellent location and provides access to Phuket's biggest attractions.
33. The Beachfront Hotel Phuket
The Beachfront Hotel Phuket hotel is located on the Southeast coast of Phuket. The hotel features its own beach and guests enjoy the unique flair of this tranquil part of Phuket. The Beachfront is just a few minutes away from Rawai Seafood village. Hotel's 179 guest rooms and suites all feature a contemporary design and many of them offer either sea view or direct swimming pool access from the private patio.
34. Saturdays Residence by Brown Starling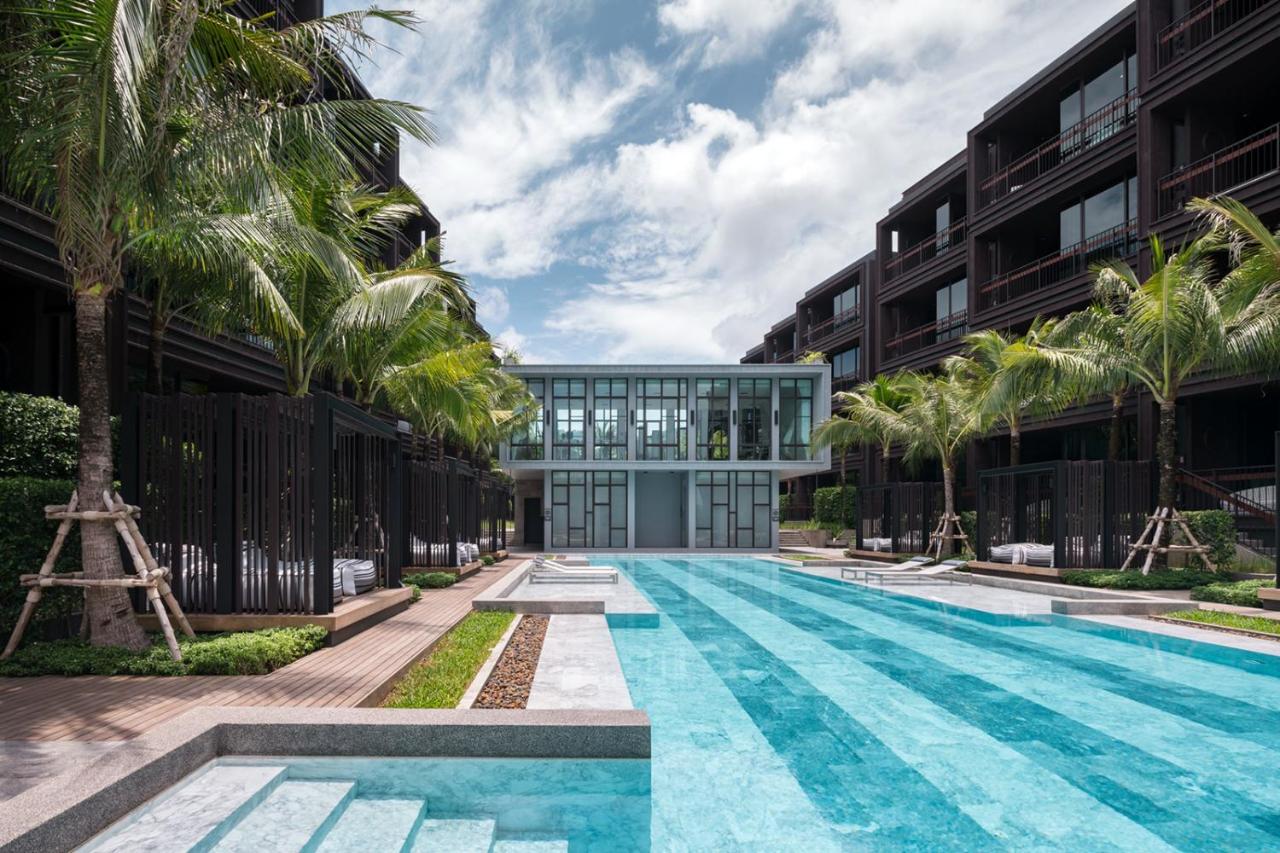 Staying at Saturdays gets you close to nature in the secluded Saiyuan area at the South end of the island, where the pace of life is detached and relaxed with distinct rustic appeal. Saturdays residence comprised 60 suite rooms both for 1 bedroom suite & 2 bedrooms suite type. Each residence has en-suite bathrooms, an outdoor terrace and a fully functional kitchen that is reminiscent of Boston's Modernism era with a breakfast bar, electric hob, vintage-style fridge and built-in cupboards for independent self-catering with style and convenience.
35. Rawai Boutique Resort
At Rawai Boutique Resort, the excellent service and superior facilities make for an unforgettable stay. The hotel offers access to a vast array of services, including free Wi-Fi in all rooms, Wi-Fi in public areas, car park, airport transfer, tours. Rawai Boutique Resort is home to 8 tastefully furnished bedrooms.
---
Rawai Beach Hotel Tips!
On weekends or holidays, Rawai Beach is frequented by locals more than by foreign tourists so this place is good to spend time surrounded by the local atmosphere.
Those seeking long term accommodation can also consider Rawai Beach area as you will find a huge selection of serviced apartments and houses for a long stay here.
Other Phuket Hotels
If you are interested in other Phuket areas as well, find top hotels in other popular areas of Phuket:
For the list of Best Phuket Hotels including top hotels in Phuket check here ⬇️