Planning your holidays in Thailand and looking where to stay in Koh Samui? Find the list of the best Koh Samui hotels, including the most popular Samui hotels and resorts: top family hotels, beach resorts, villas, and other kinds of accommodation.
Koh Samui is one of the most developed travel destinations in Thailand and has a wide range of accommodation on offer.
Where to book Samui hotels?
The most convenient way to book Samui hotels is by using a reliable online travel agent such as Booking.com or Agoda.com.
List of Best Hotels in Koh Samui
The list of the best Koh Samui hotels including the most popular hotels in Koh Samui grouped by areas is the following:
---
Samui Hotels in Chaweng Beach
1. Anantara Lawana Koh Samui Resort
Anantara Lawana Koh Samui Resort offers luxurious island getaways on buzzing Chaweng Beach. Villas cluster around palm-fringed lagoon pools, reminiscent of the early Sino-Thai settlements. Dine in the tree tops or on the beach. Cruise out to sea or hide away in the spa. The resort invites you to explore at your own pace at this exceptional Koh Samui resort.
2. Casa De Mar Resort
Casa De Mar is a tranquil and romantic resort nestled on the beachfront in North Chaweng. Feel at home at this paradise hotel in Koh Samui with villas right on the water's edge, spectacular sea views, delicious cuisine and a refreshing outdoor pool to unwind. The beachfront resort Koh Samui is serene and relaxing, yet only 15 minutes' walk to the lively town center brimming with shops, restaurants, bars and nightlife. If you are looking for a honeymoon hotel Koh Samui with easy access to nightlife and less than 10 minutes from the airport, Casa De Mar is a great choice for your next vacation!
3. Malibu Resort and Beach Club Koh Samui
Located opposite to Central Festival Shopping Mall, Malibu Koh Samui Resort & Beach Club offers well-furnished rooms with classic wood interiors and private balconies. Set in tropical landscapes, it features a private beach fronting the outdoor pool and a seaside restaurant.
4. Chaweng Villawee Hotel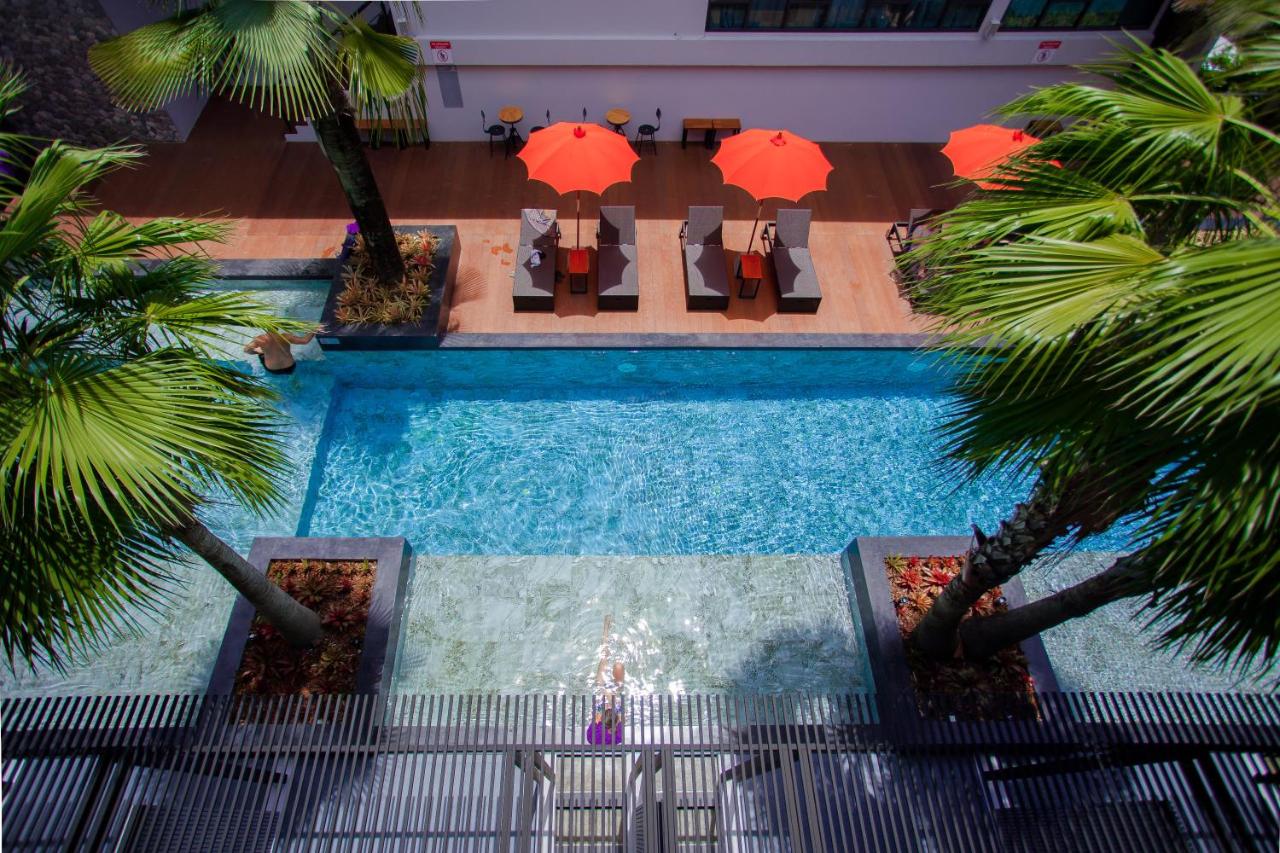 Located in Chaweng, a 4-minute walk from Ark Bar Samui, Chaweng Villawee Hotel boasts a garden and shared lounge. Among the various facilities of this property are a bar and a restaurant.
5. First Residence Hotel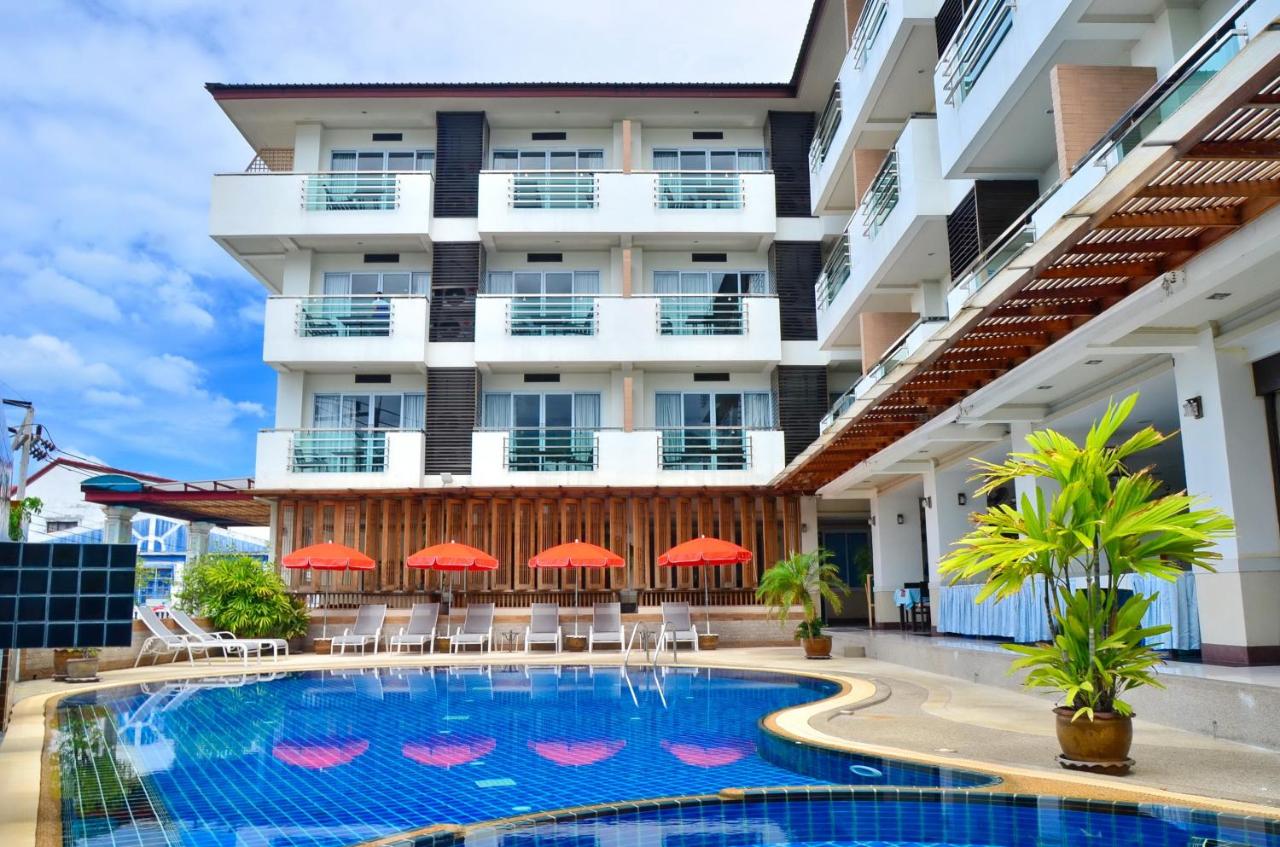 First Residence Hotel is designed for guests who are searching for a reasonably priced accommodation without abandoning modern equipment and a comfortable and clean environment. The four-storied hotel is located at Chaweng Road with many small intimate shops and restaurants around.
6. First Bungalow Beach Resort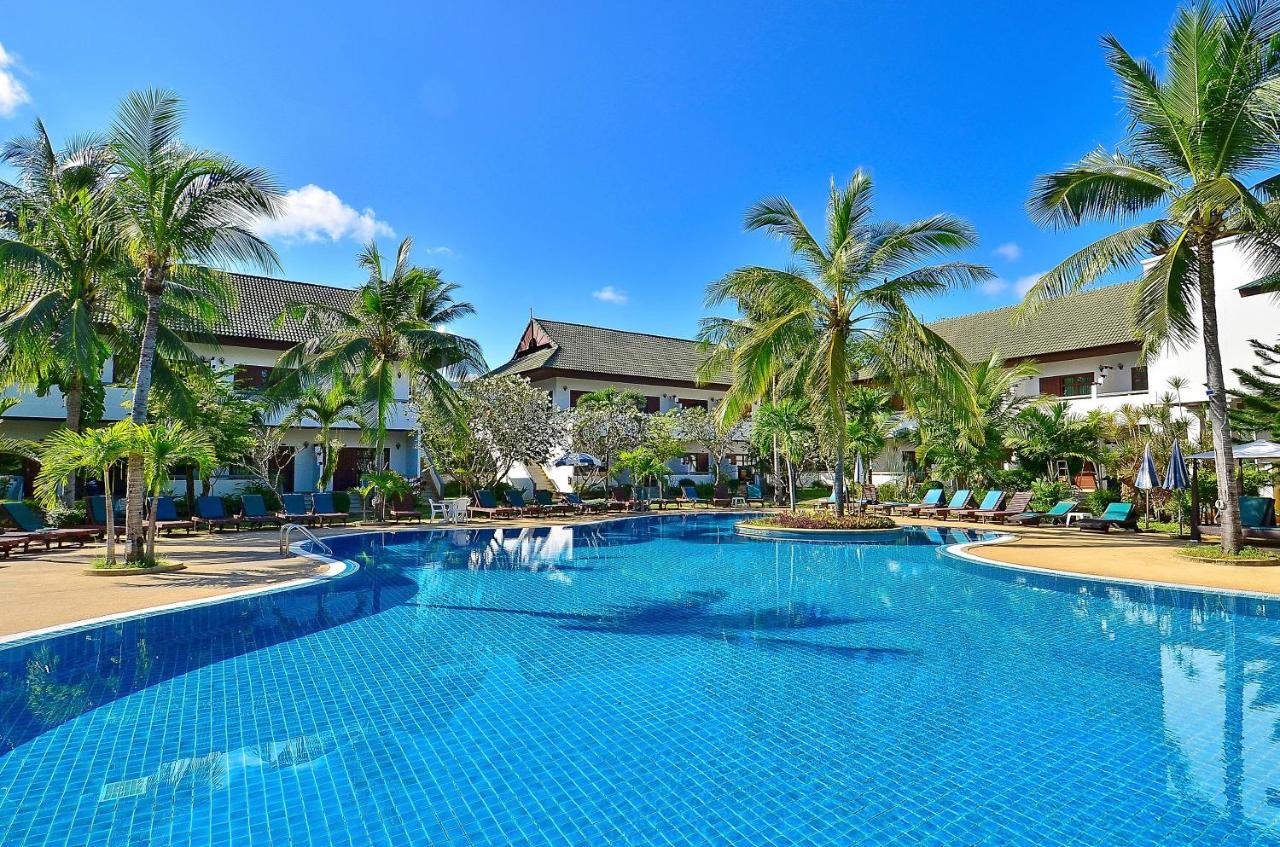 Offering an outdoor pool and a restaurant, First Bungalow Beach Resort is located in Chaweng Beach. At First Bungalow Beach Resort you will find a private beach area.
7. Chaweng Regent Beach Resort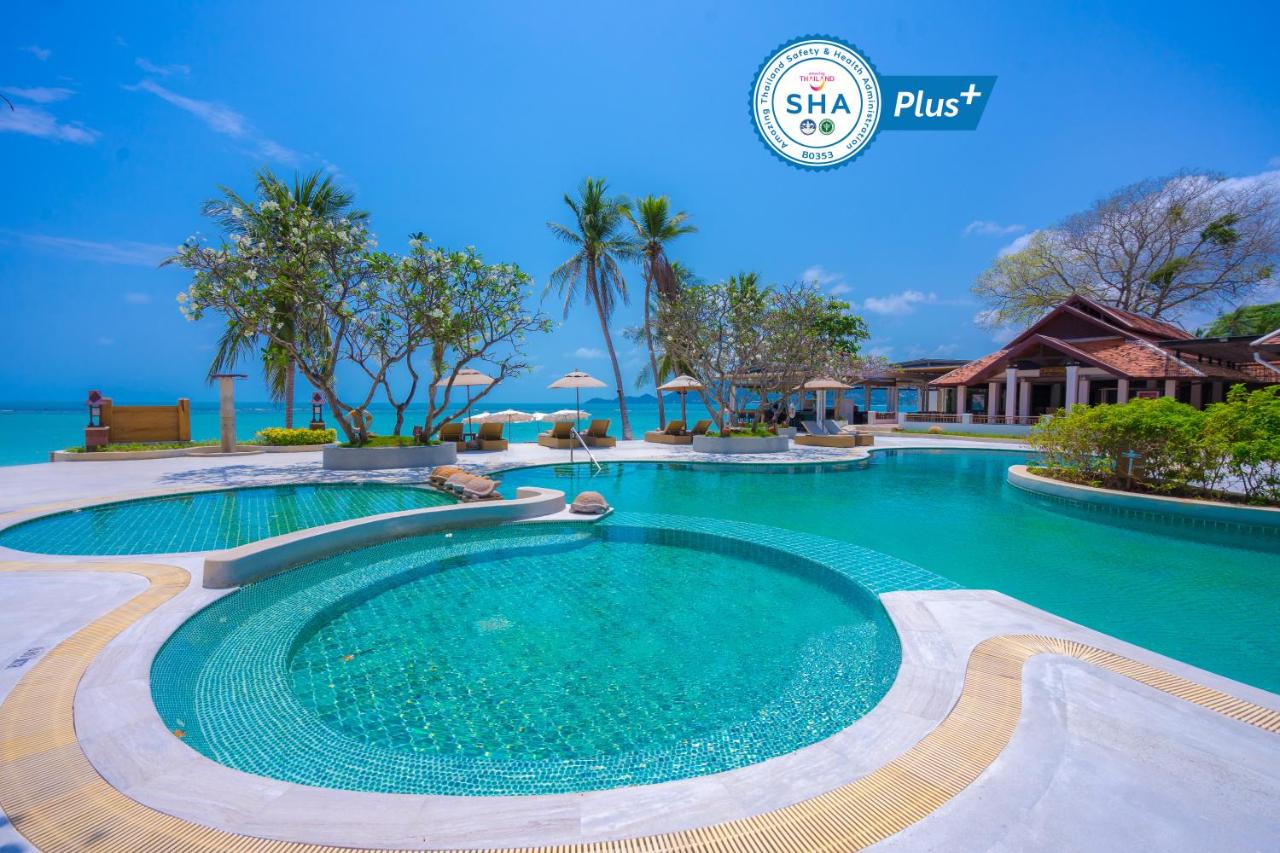 Chaweng Regent Beach Resort welcomes you to your own paradise, enveloped in breezy elegance and shaded by majestic coconut trees. Enjoy a taste of tropical living, bask among blooming native flowers and sweeping ocean views and delight in an idyllic holiday of relaxation and pampering at this Samui Plus hotel.
8. Synergy Samui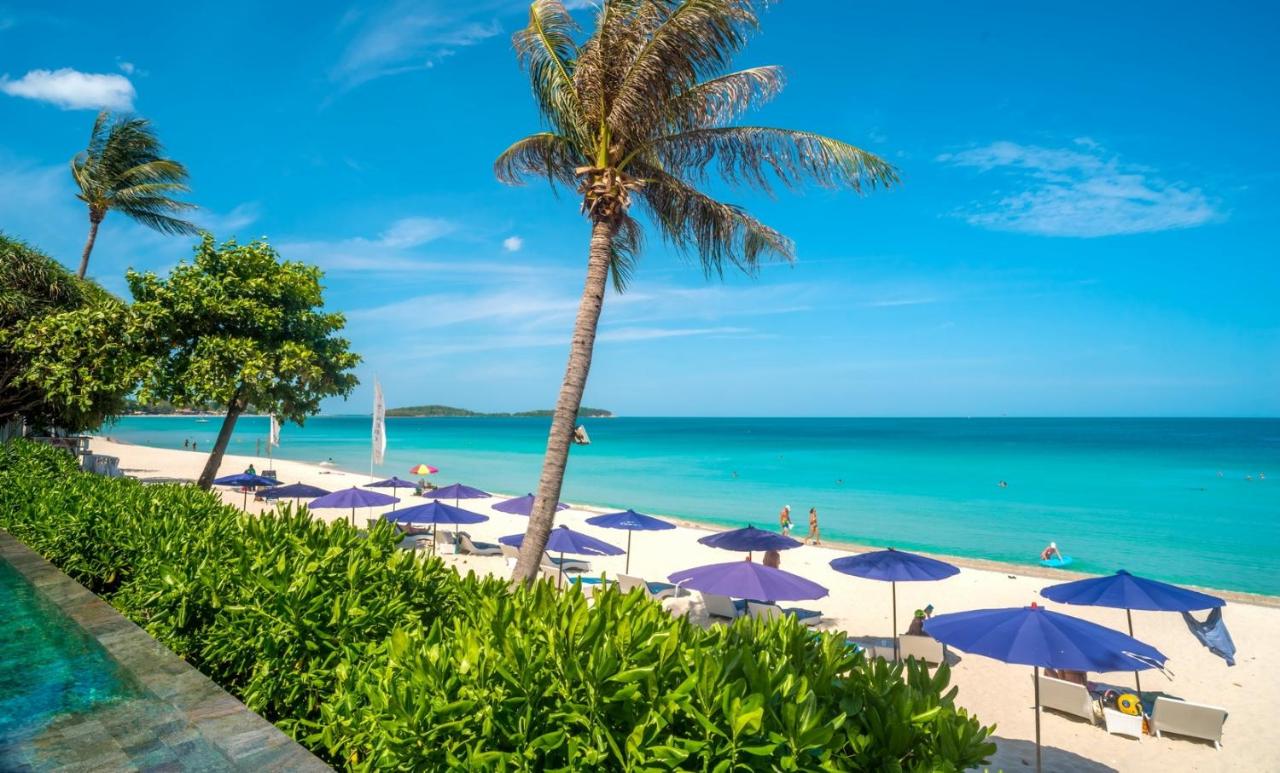 Synergy Samui, the resort with its natural unique theme is built in the middle of the famous Chaweng beach in the northern part of Samui island, on white sandy beach where cool climate and fresh sea breeze remains natural. It offers luxurious villas with modern interiors, and infinity pool view.
9. Chura Samui
Chura Samui is offering to stay tuned in the perfect combination between the calm Asian chic designed resort and the vibrance of Koh Samui just 5 - 7 minutes from Samui International Airport and only 10 – 15 minutes' walk to enjoy Chaweng Downtown. Discover the Asian touch retreat, shaded by towering palm trees, overlooking the splash of beachfront swimming pool and a stunning white sand beach.
10. SALA Samui Chaweng Beach Resort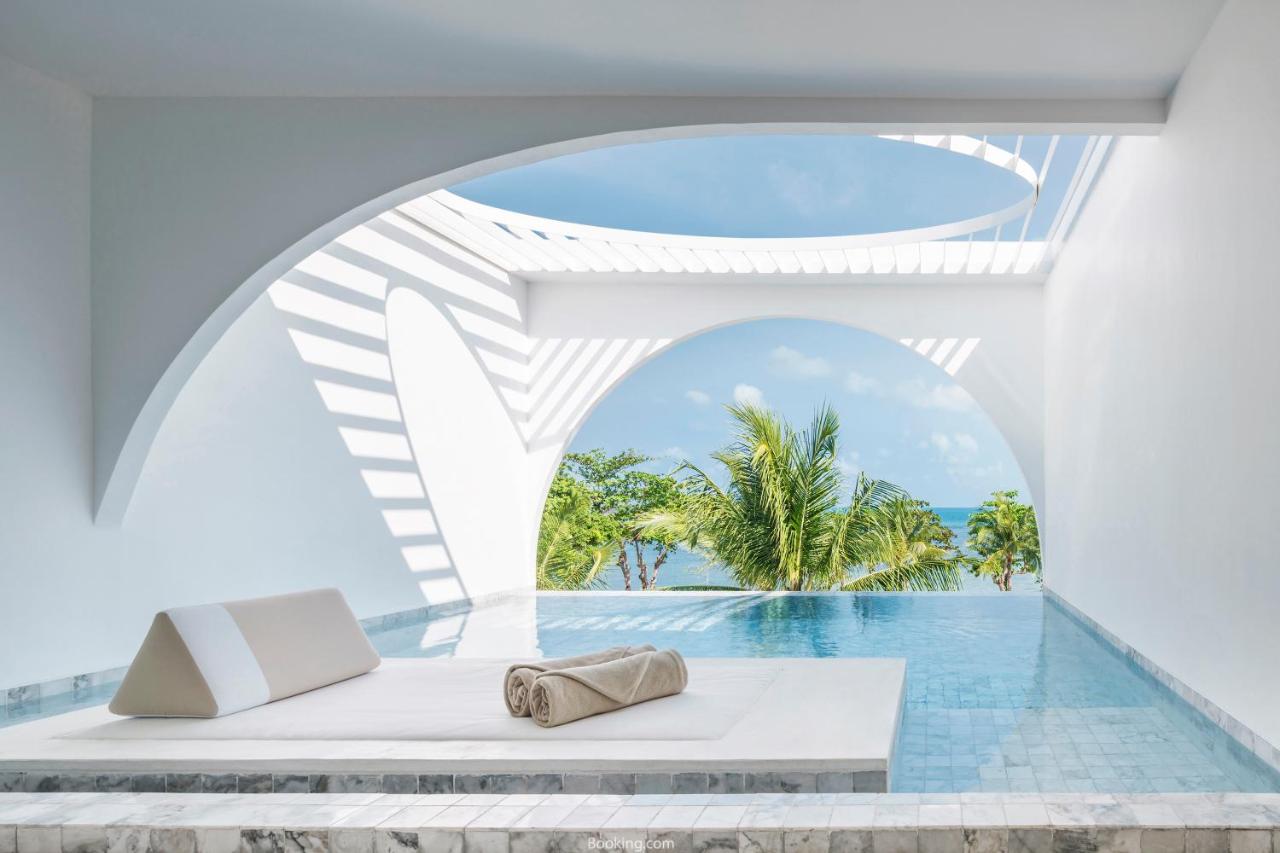 SALA Samui Chaweng Beach Resort is Koh Samui's stunning 5-star pool villa beach resort and spa. The resort is situated directly on the beach. SALA Samui Chaweng has a gorgeous white sandy beach, luxurious pool villas and pool suites, a stunning beachfront swimming pool, a romantic beachfront restaurant, and all the modern facilities and amenities guests have come to expect from SALA Resorts and Spas. Personal and private space is again the theme… a peaceful, serene atmosphere in which to enjoy a wonderful, relaxing holiday.
---
Check the list of top Chaweng Beach hotels
---
Samui Hotels in Chaweng Noi Beach
1. Impiana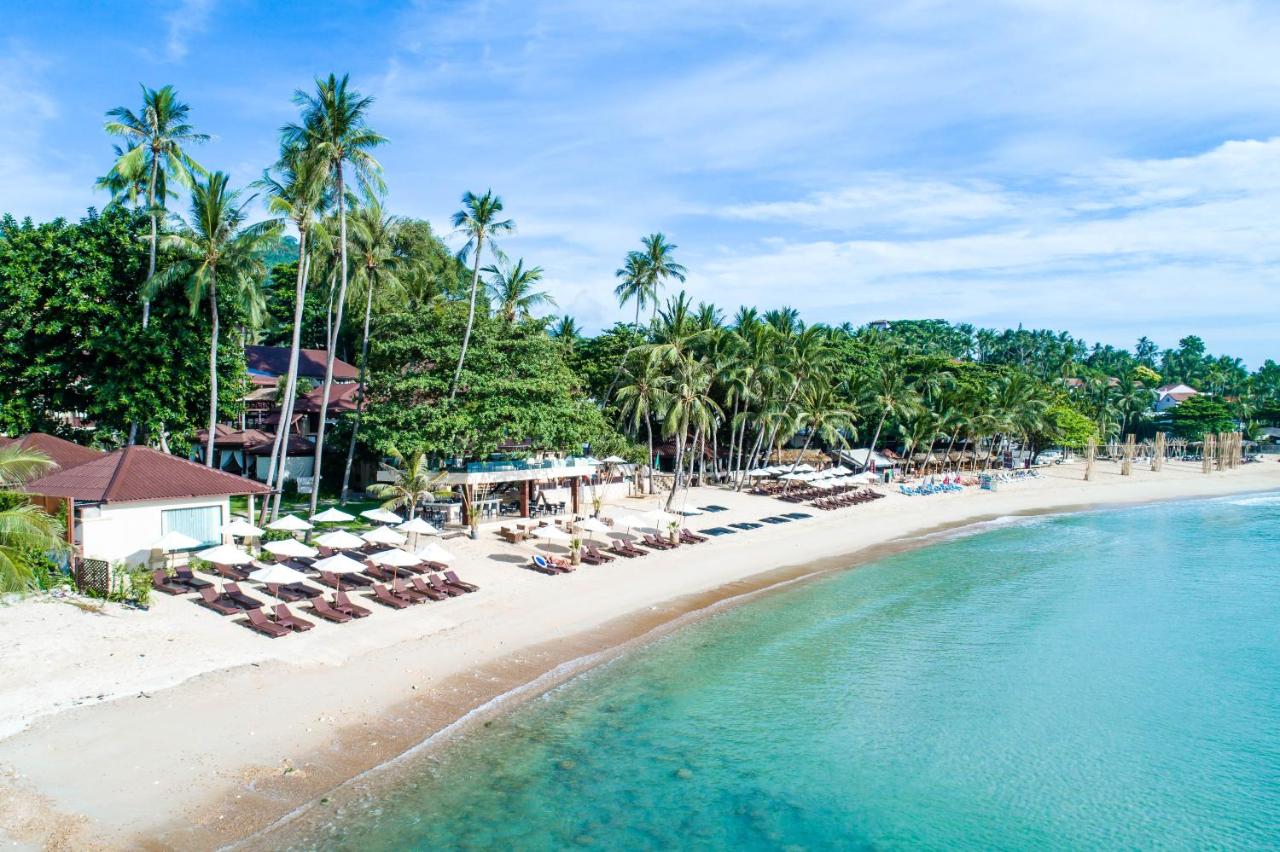 Impiana resort is located at the northernmost tip of Chaweng Beach (Chaweng Noi Beach). This SHA Plus certified beachfront resort in Koh Samui is a great place to relax and unwind.
2. Chaweng Noi Pool Villa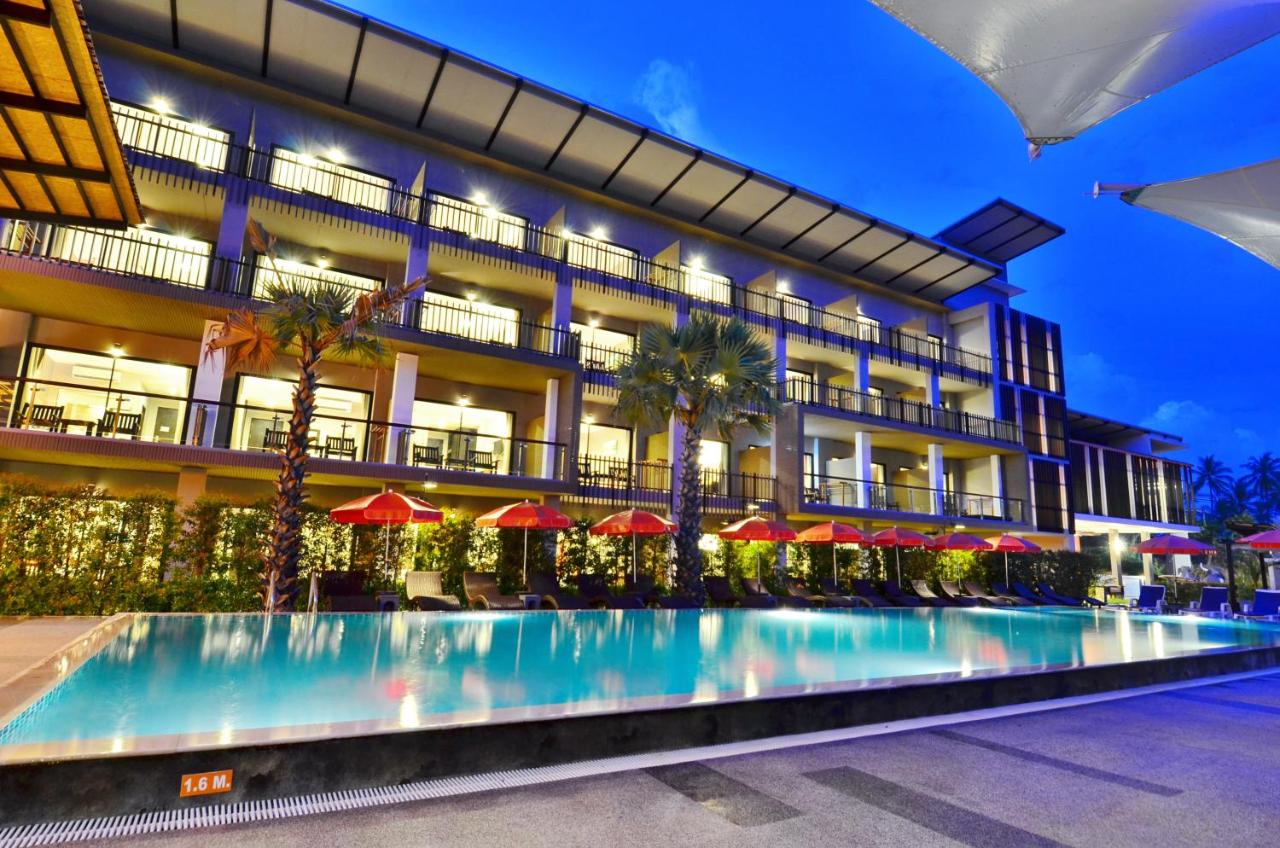 Chaweng Noi Pool Villa is the unique 4.0-star-rated combination of hotel and private villas. The resort is specially designed for guests who are looking for affordable luxury accommodation in modern boutique style. A 100 square meter swimming pool plays a role as a highlight of the hotel. Due to the splendid location surrounded by lush tropical greenery our guests will certainly experience amazing holidays. They can also enjoy Samui nightlife without taking too much time to reach.
3. Coral Cliff Beach Resort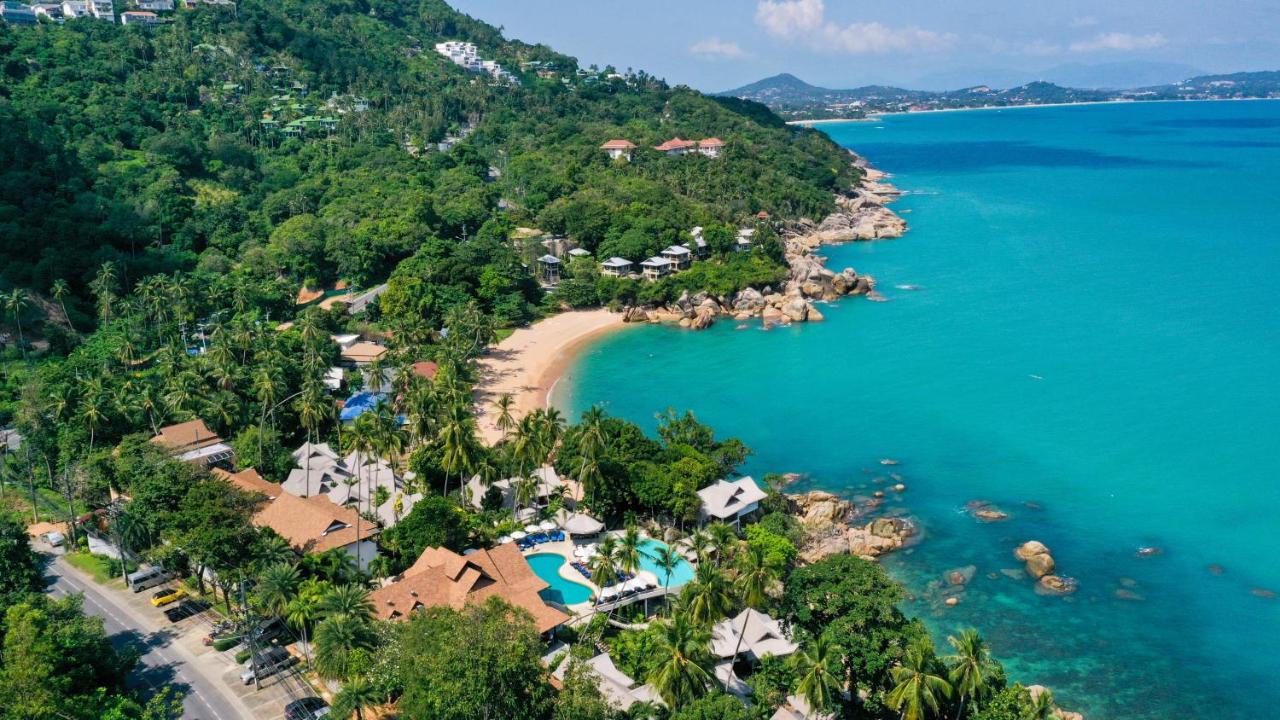 Coral Cliff Beach Resort is an idyllic resort on Koh Samui. It serves as the perfect getaway from the bustling beaches of nearby Chaweng and Lamai beaches and is crowned with an uninterrupted majestic ocean view that will truly your breath away.
4. Fair House Beach Resort & Hotel Koh Samui
Sitting on Chaweng Noi Beach, Fair House Beach Resort & Hotel boasts a spa pavilion and free WiFi. It has a beachfront freshwater swimming pool and another pool with tropical theme located on a hill. Rooms are elegantly decorated in Contemporary Thai design and all feature private balconies.
5. Vana Belle, a Luxury Collection Resort Koh Samui
Experience the cultural immersion into luxurious Thai-style island living, where exception surpasses expectations at Vana Belle, A Luxury Collection Resort, Koh Samui. The resort is situated on Chaweng Noi Beach. It offers luxurious suites and villas with a private pool and free WiFi. At Vana Spa, guests can fully indulge in deep relaxation with massage treatments. The property also boasts an outdoor pool, sauna and 24-hour fitness centre.
---
Check the list of top Chaweng Noi Beach hotels
---
Samui Hotels in Choeng Mon Beach
1. Melati Beach Resort and Spa
Situated on a secluded beachfront, luxurious Melati Beach Resort & Spa offers tastefully furnished rooms with private pools or outdoor bathtubs. It boasts 2 swimming pools, 2 restaurants and 3 bars. Featuring modern Thai interiors, spacious rooms and villas open out to cool breezes and tropical views. Guests can enjoy a relaxing massage in one of the spa villas or do some quiet reading in the library.
2. Tango Luxe Beach Villa
Tango Luxe is a collection of contrasts which combine to create an enigmatic and sophisticated resort atmosphere. You'll find an eclectic mix of style influences, incorporating contemporary and traditional design elements to showcase the versatility of natural materials. From the moment you arrive, the attention to detail and contrasting styles are instantly evident in the spectacular lobby area, which looks directly through to the pool, pool bar and beach. The relaxing ambience starts here, and you really get the feeling that this would be the perfect location to simply sit and enjoy the surroundings.
3. Skye Beach Hotel
Skye Beach Hotel offers the perfect beach escape where privacy meets impeccable service in an absolutely stunning beachfront locale. With only two absolute beachfront villas, two beach villas, and ten luxury apartments all with private pools and most with separate cinemas, the promise of luxury, Avant-Grade Zen design, and privacy blend together to create a truly memorable experience. Come as a guest and leave as a friend…
4. Melia Koh Samui
Escape to an idyllic beachfront retreat at Melia Koh Samui, blending Asia's rich maritime heritage with luxurious rooms. Soak up the tropical ambience in a choice of unique luxury The Level Boat Suites, surrounded by beautiful gardens and sparkling pools. Soothe yourself with spa treatments, delectable dining and fun family activities, or simply unwind on a stunning sandy beach overlooking the glistening Gulf of Thailand.
5. The Ritz-Carlton, Koh Samui
Nestled within the embrace of a private sun-kissed bay, The Ritz-Carlton, Koh Samui is the resort surrounded by oceanfront beauty and quintessential experiences that inspire treasured moments. Discover the legendary hospitality of its people in a constant pursuit of happiness that salves your mind, body and soul through wellness programmes, cultural immersions or culinary journeys. Embracing the Samui way of life is the heartbeat at The Ritz-Carlton, Koh Samui.
---
Check the list of top Choeng Mon Beach hotels
---
Samui Hotels in Lamai Beach
1. The Lamai Samui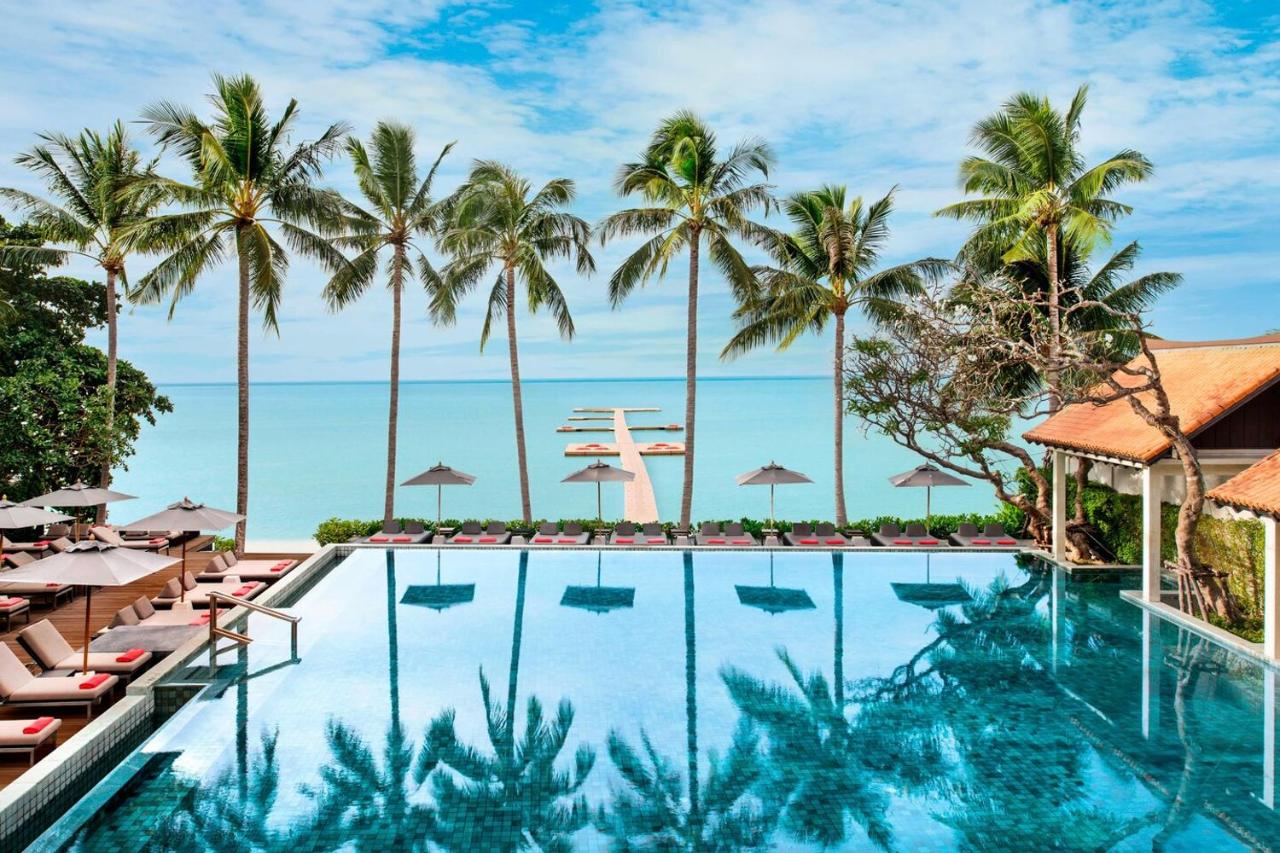 Discover the luxury resort's enchanting island paradise with breathtaking views over the ocean and an auspicious beachfront location on an idyllic stretch of Lamai Beach with private access to wondrous coral reefs and lush natural landscaping. The Lamai Samui (formerly Le Méridien Koh Samui Resort & Spa) is a chic and intimate beachfront resort that induces a sophisticated lifestyle through the arts, rich cultural experience and inspiring cuisine with its unique blend of stylish amenities that offers guests a new perspective. The refined 63 suites and distinctive 14 villas are designed with a contemporary Sino-Thai style and tropical ambience for the ultimate luxury.
2. ShaSa Resort & Residences Koh Samui
ShaSa Resort & Residences, Koh Samui a boutique luxury resort of 32 massive units and 1 grand pool villa is located on the peaceful and dream-like Laem Set Beach in the south of Samui. The architectural concept and design is based on 'uncommon luxury' highlighting on the natural surroundings of sloping hillside and building alignment to capture the stunning view of the Gulf of Thailand. The eye-catching décor takes inspiration from local materials fine-tuned with a modern twist then jazzed up with a touch of the resort's signature ShaSa Orange.
3. Ammatara Pura
The art of living like a King, Stay at Ammatara Pura. This boutique resort features contemporary Thai villas with living area, kitchen and a balcony overlooking Lamai Beach. Offering free Wi-Fi, it houses a multi-cuisine restaurant with 24-hour room service and an outdoor pool with whirlpool. Fitted with tiled flooring, the spacious villas at Ammatara Pura feature classic and natural beige and brown interiors, decorated with influences from traditional Thai palaces and temples. Equipped with a dining area and a washing machine, they offer a flat-screen TV and a minibar. Each has a private pool.
4. Pattra Vill Resort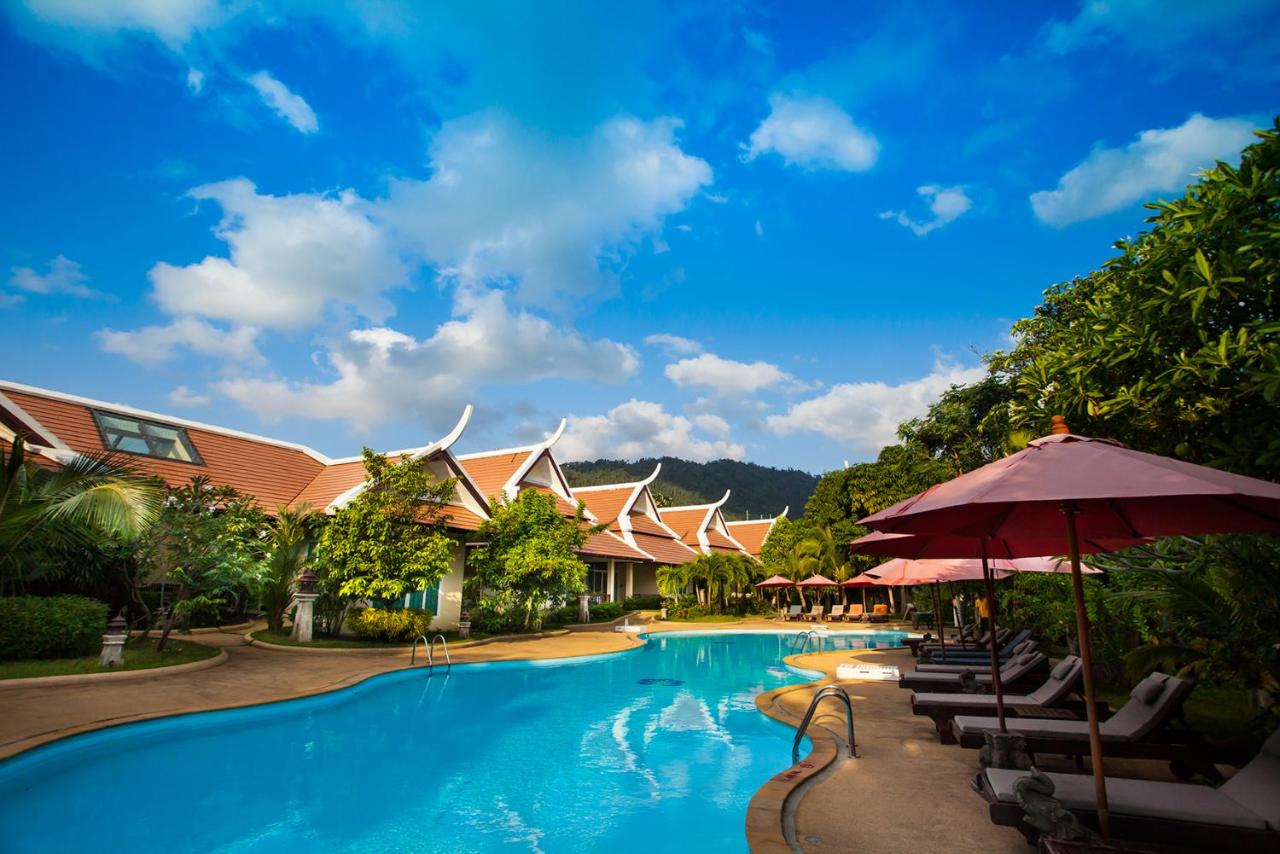 Pattra Vill Resort is located in the heart of Lamai, just a few minutes' walk to the beautiful beach, shopping center, banks, restaurant and entertainment areas. It is beautifully architecturally designed and comprises of beautiful building, which reflect Southern Thailand architecture at its best. The light blue swimming pool is surrounded by the villas which set amongst the tropical garden.
5. Sand Sea Resort & Spa
Setting nicely on Lamai beach, the one of the island's beautiful beaches, Sand Sea Resort & Spa is a perfect place where offers you the excitement of leisure activities and pleasures of tranquil retreat.
---
Check the list of top Lamai Beach hotels
---
Samui Hotels in Mae Nam Beach
1. Fair House Villas & Spa, Koh Samui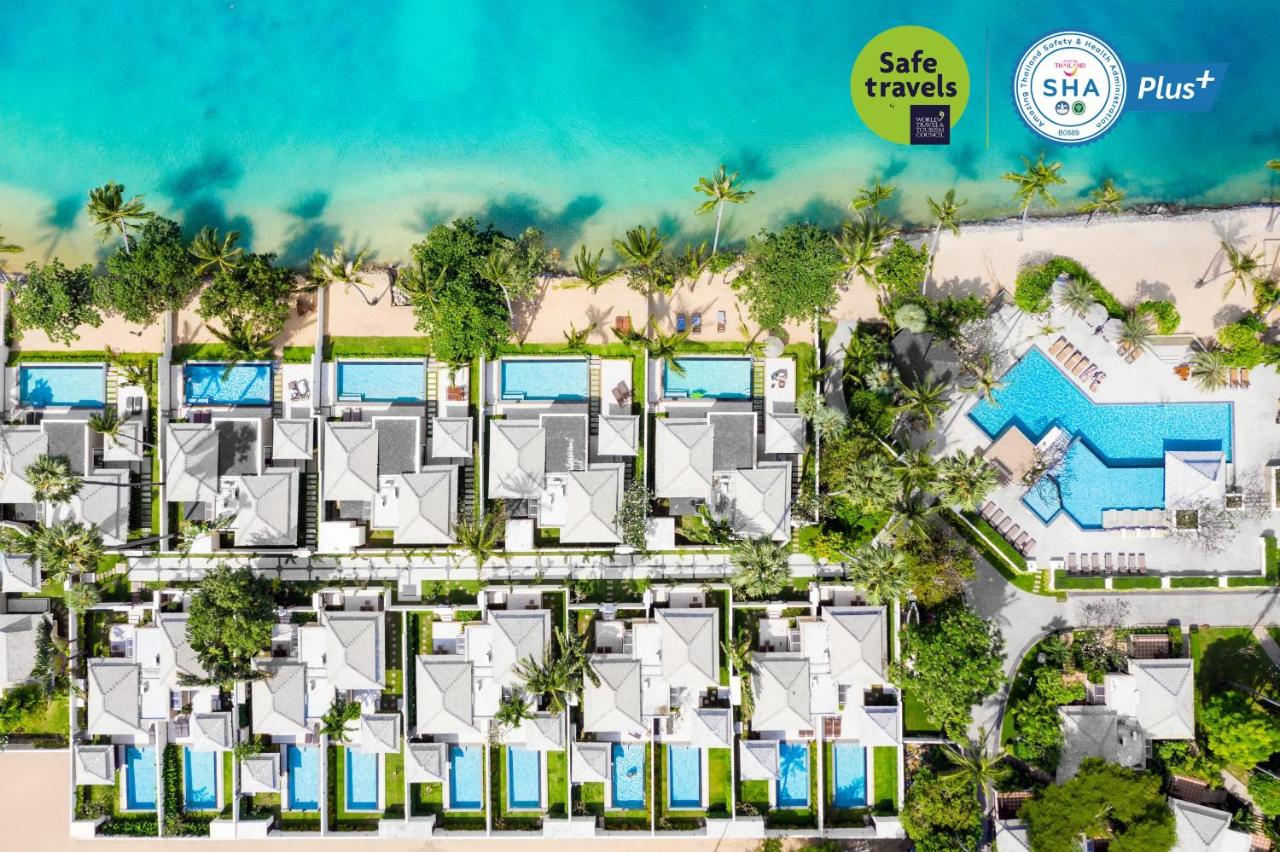 Fair House Villas & Spa is the ideal choice for those seeking simplicity in a modern Thai style setting, beautifully located in tropical surroundings by the sea. The hotel features a total of 72 lavishly designed Thai style villas and suites in various configurations to meet all different requirements. Enjoy personalized service, romantic atmosphere, exciting activities, fabulous gastronomy and true traditional revival.
2. The Sea Koh Samui Beachfront Resort & Spa
The Sea Koh Samui Beachfront Resort & Spa began life as a luxury private villa resort that has now transformed into a boutique resort unlike any other on Koh Samui. Here we approach things differently. With easy tropical living in mind, every room and every villa are perfectly crafted for a truly relaxed island experience. With a focus on home-like living, each room is furnished in a way that perfectly marries true Thai elegance with western convenience.
3. Santiburi Koh Samui
Santiburi Koh Samui is a spacious, experience-driven luxury resort on the quiet north shore of Koh Samui. Set in 23 acres of tropical foliage, shady trees and lotus ponds, the resort overlooks 300 meters of pristine sandy beach. The exquisitely designed suites and villas feature sleek, modern design blended with warm contemporary Thai décor.
4. Paradise Beach Resort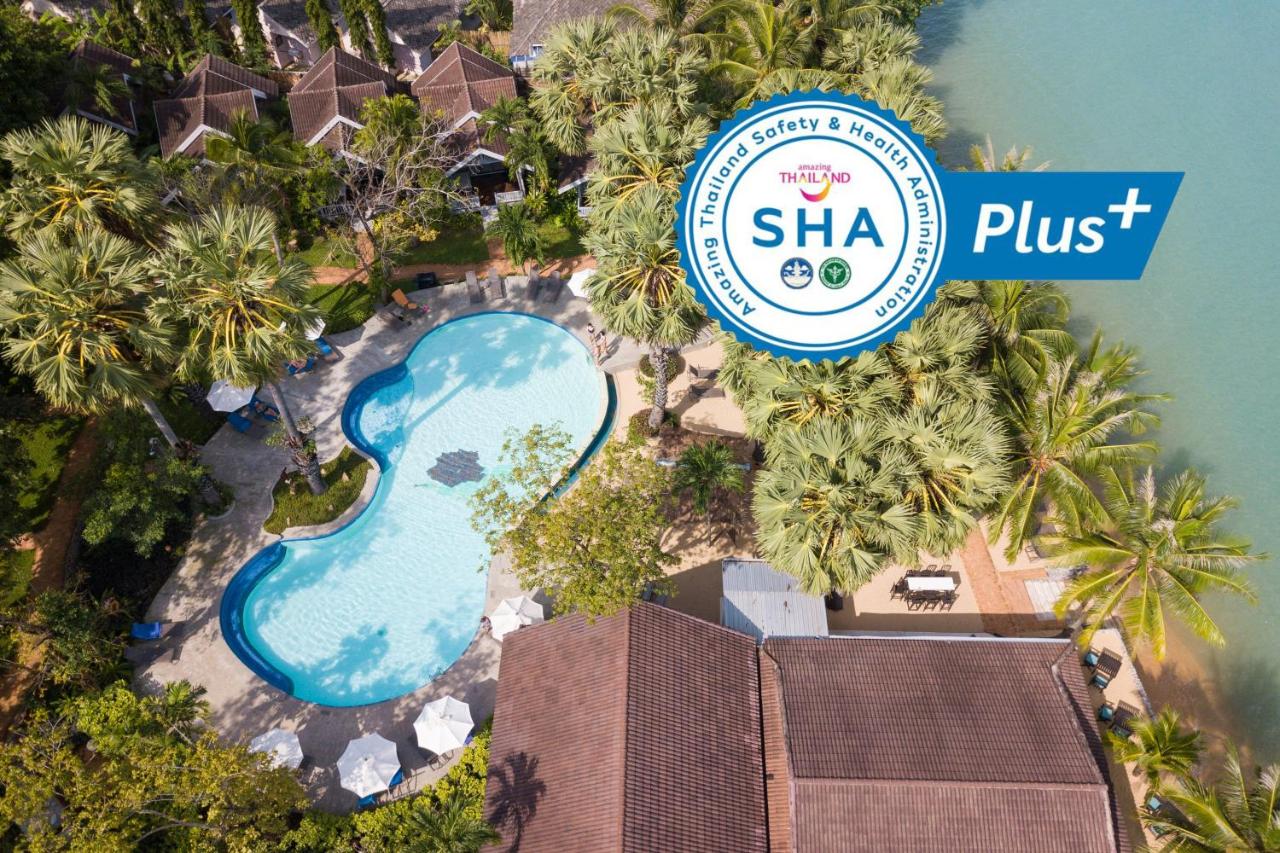 Paradise Beach is set amongst lush tropical gardens and surrounded by thick coconut plantations. Located on Samui's tranquil northern shoreline bordering the non-commercialized golden sands of Mae Nam Beach and the warm clear waters of the Gulf of Thailand, Paradise Beach Resort is the perfect place for relaxation and an idyllic escape from a busy daily life.
5. W Koh Samui

W Koh Samui, where the days are for relaxing and the nights are for celebrating. Located on pristine beach of Mae Nam, the resort presents unexpected turn of the world of fashion, design, music and fuel.
---
Check the list of top Mae Nam Beach hotels
---
Samui Hotels in Bophut Beach
1. Anantara Bophut Koh Samui Resort

Among the finest Koh Samui resorts, Anantara Bophut Koh Samui Resort is a tropical playground of adventure and tranquillity. Low-rise shingled buildings overlook a central lily pond and palms, and a wide stretch of golden sands fronts the resort.
2. Hansar Samui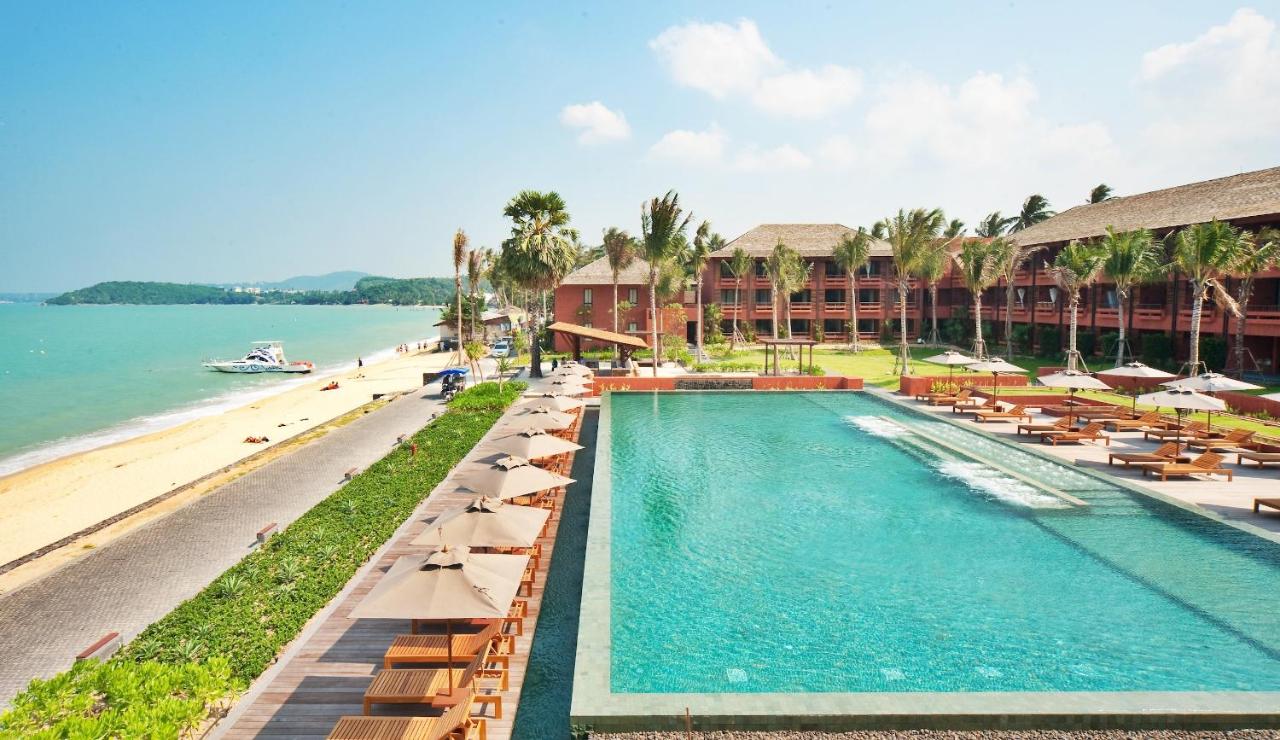 The concept and philosophy of Hansar Samui is to deliver a luxury resort and spa experience to each guest that is happy, memorable and enjoyable. Hansar Samui is about living life in full colour and finding joy in every moment. Hansar Samui offers luxurious, beachfront and spacious accommodation with supersize private balconies and oversize daybeds for outdoor living and entertaining. Open plan yet intimate, each room has been artfully finished with teak floors, terrazzo bathrooms and local textiles to provide a sense of place. Chic custom furnishings, large flat screen TVs balance the design's natural touches with a modern flair.
3. Karma Resort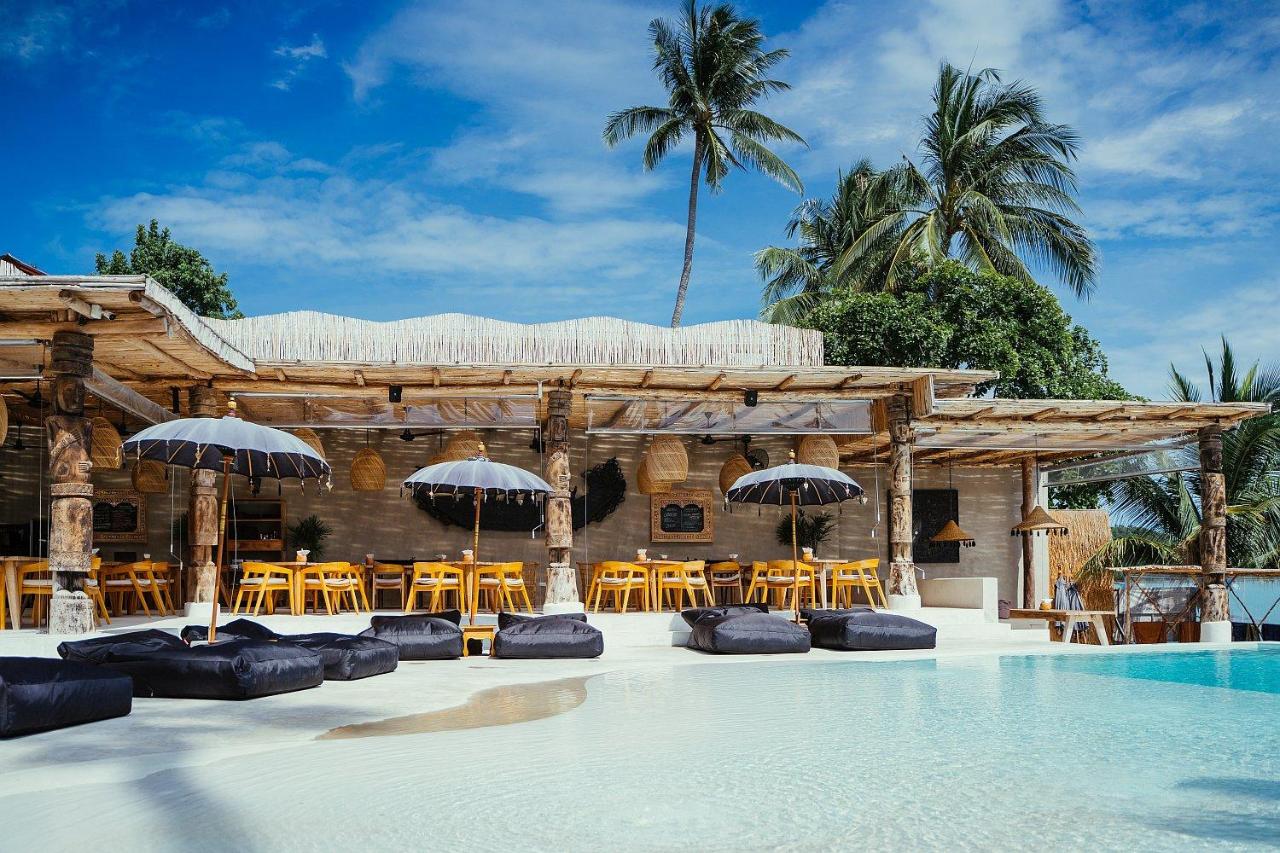 Karma Resort is a boutique hotel inviting to come to one of Samui's idyllic beaches and discover a jewel of beauty, tranquility and well-being. Try a different way to experience your vacation as you lose yourself in a magical and relaxing atmosphere. Karma Resort – the ideal place to spend an unforgettable holiday.
4. Peace Resort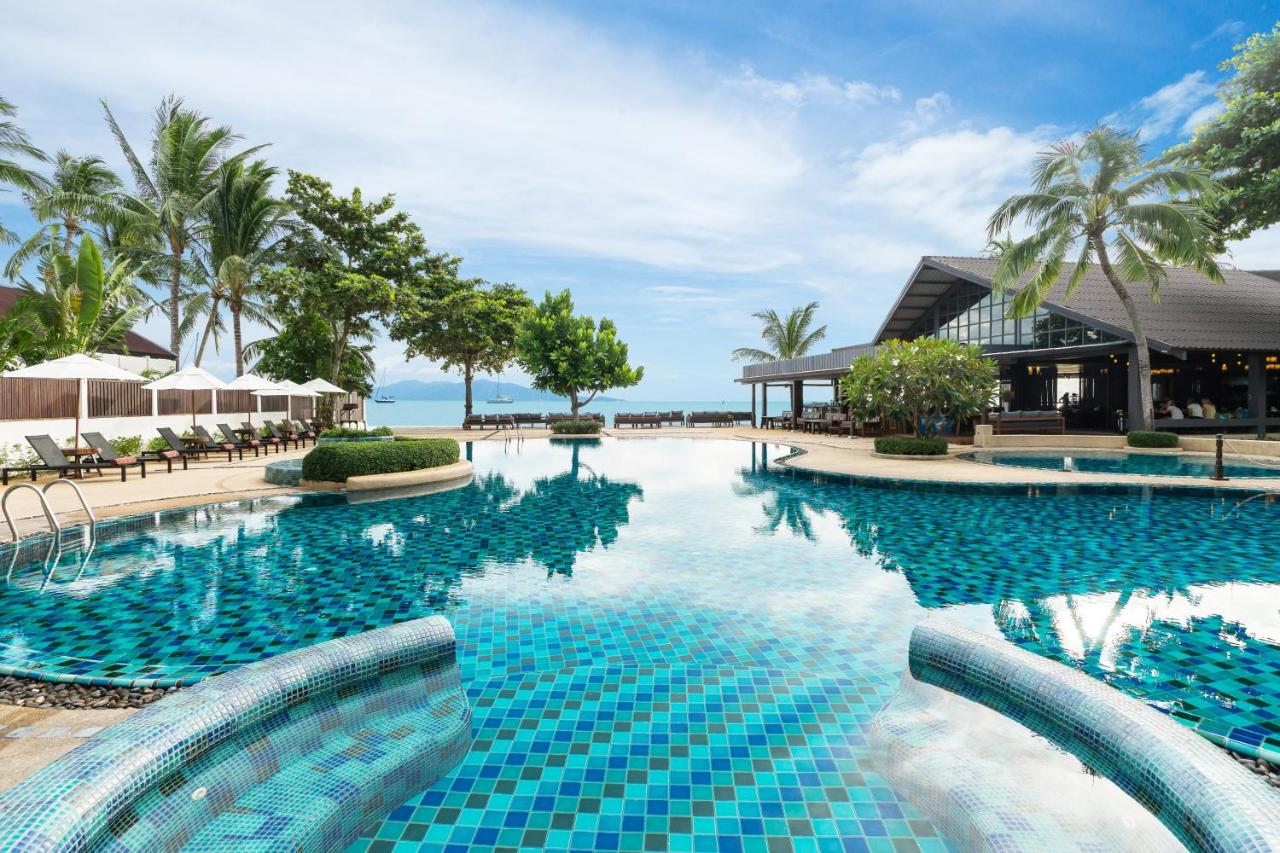 Situated on Bophut Beach, Peace Resort offers 1 outdoor pool and an outdoor restaurant. Its spacious bungalows feature a private terrace with sea or garden views. Peace Resort is a 7 minutes' walk from Walking Street at Bophut's Fisherman's Village.
5. Bo Phut Resort and Spa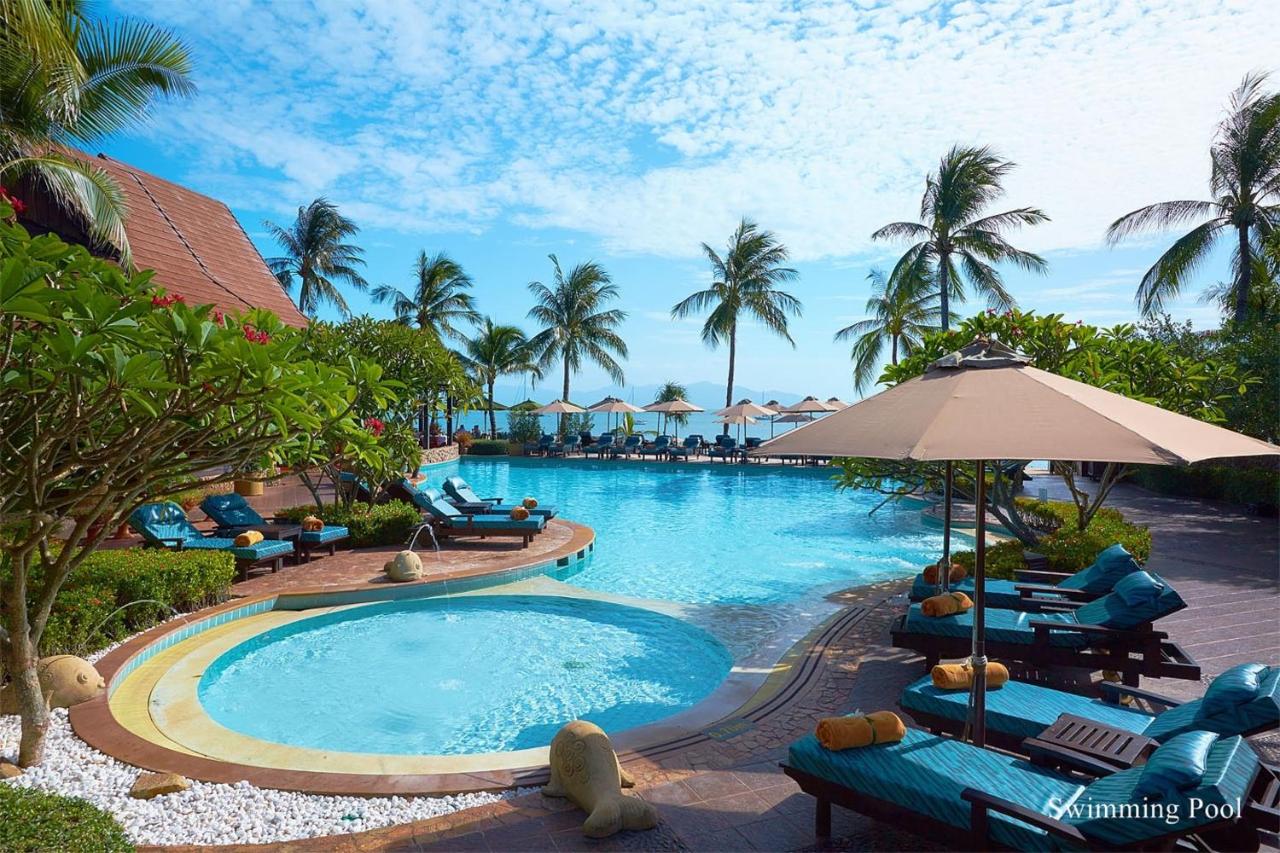 Bo Phut Resort & Spa has earned an unparallel reputation for offering the most luxurious and secluded hideaway on Samui. Bo Phut Resort & Spa is a fine attribute of traditional and contemporary Thai design, combining an exotic and tranquil setting. The resort is situated in the northern tip of the island, approximately 5 km from Samui International Airport. This boutique resort is a perfect combination of distinctly designed accommodation in a setting of rare natural beauty which only Samui has to offer. The resort is located on a superb beach of Bo Phut whilst surrounded by 7 acres of indigenous plantations.
---
Check the list of top Bophut Beach hotels
---
Samui Hotels in Other Areas
1. The Passage Samui Villa & Resort
Located on the secluded beach of Laem Yai, The Passage Samui Villa & Resort offers luxury accommodation with a wide range of activities and fitness programmes. At the resort guests can enjoy 3 outdoor pools, spa and restaurants.
2. AVANI+ Samui
Located on Phang Ka Bay, AVANI+ Samui Resort presents a peaceful beachside getaway in South-Western Koh Samui. International cuisines and a relaxing outdoor swimming pool await guests at the resort. AVANI+ Samui Resort is located a 15-minute boat ride away from Koh Tan and Koh Madsum islands where guests can enjoy great snorkelling experiences. Uniquely designed, guest rooms at AVANI+ Samui resort feature stylish wooden floors and warm lighting to create a cosy atmosphere. All villas provide guests with a private swimming pool.
3. Prana Resort
Prana Resort Samui boasts a stunning beachside infinity pool and a second pool surrounded by shaded palms with a swim-up bar. It also features the Tropikana Beach Club & Bistro, a poolside café, rooftop spa, fitness centre, 24-hour reception with concierge, and free WiFi for all guests. Stylish, spacious air-conditioned rooms have private balconies or terraces with seating.
4. InterContinental Koh Samui Resort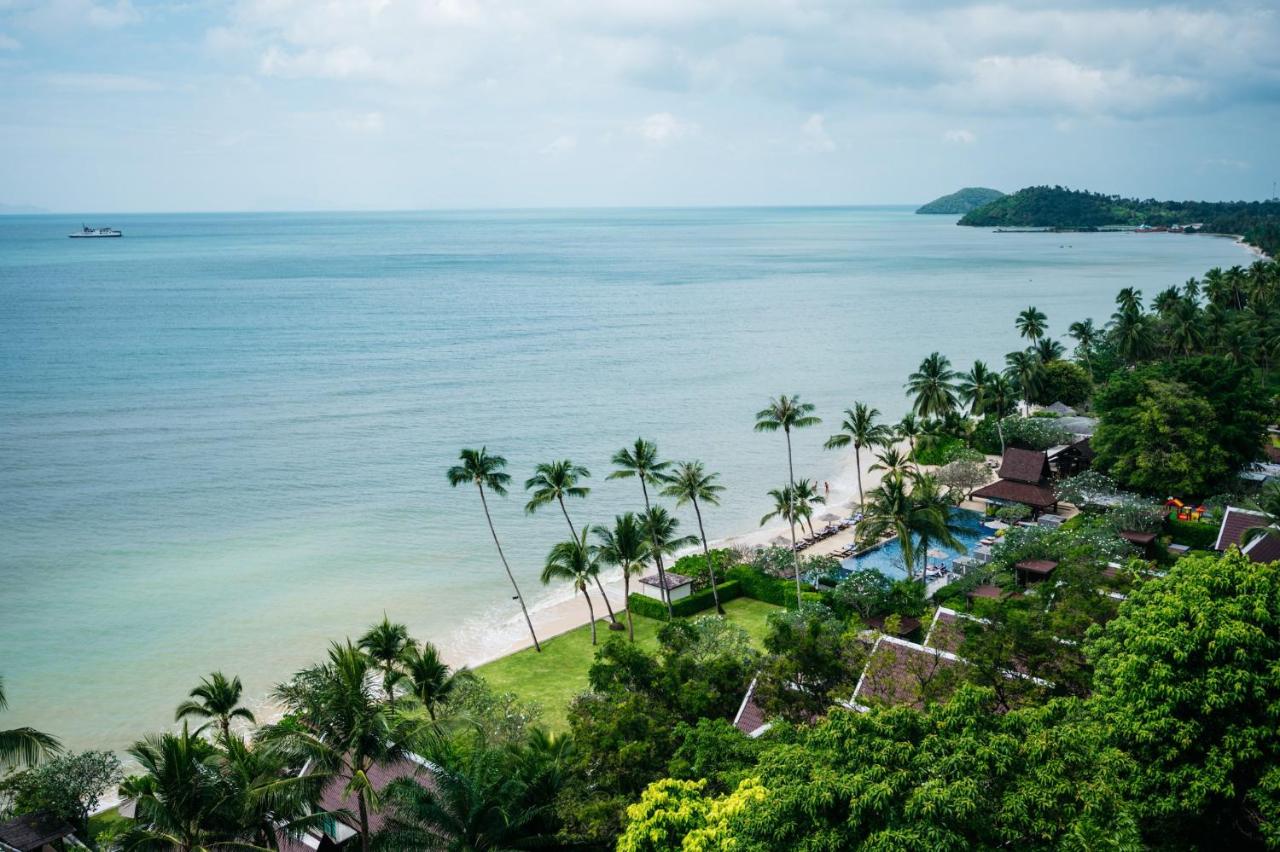 InterContinental Koh Samui Resort is a luscious 22-acre address which enjoys magnificent views across the Gulf of Thailand, the famous Five Islands and Ang Thong National Marine Park. The resort on Taling Ngam Beach is home to 79 rooms, suites and villas, which sit on a clifftop and descend through tropical gardens to a private white sandy beach.
5. Conrad Koh Samui
Located on 25 forested acres of secluded hillside facing the shimmering waters of the Gulf of Thailand at Taling Ngam Beach, Conrad Koh Samui comprises a stunning collection of 81 individual luxury villas, each with private pool and terrace, and a choice of one, two and three bedrooms. Each luxury villa enjoys full or partial ocean views with stunning sunsets.
6. Nikki Beach Resort & Spa
Step into paradise at Nikki Beach Resort Koh Samui on Lipa Noi Beach, an oasis surrounded by almost 60 islands in the Pacific Ocean. Press pause and celebrate life!
7. U Samui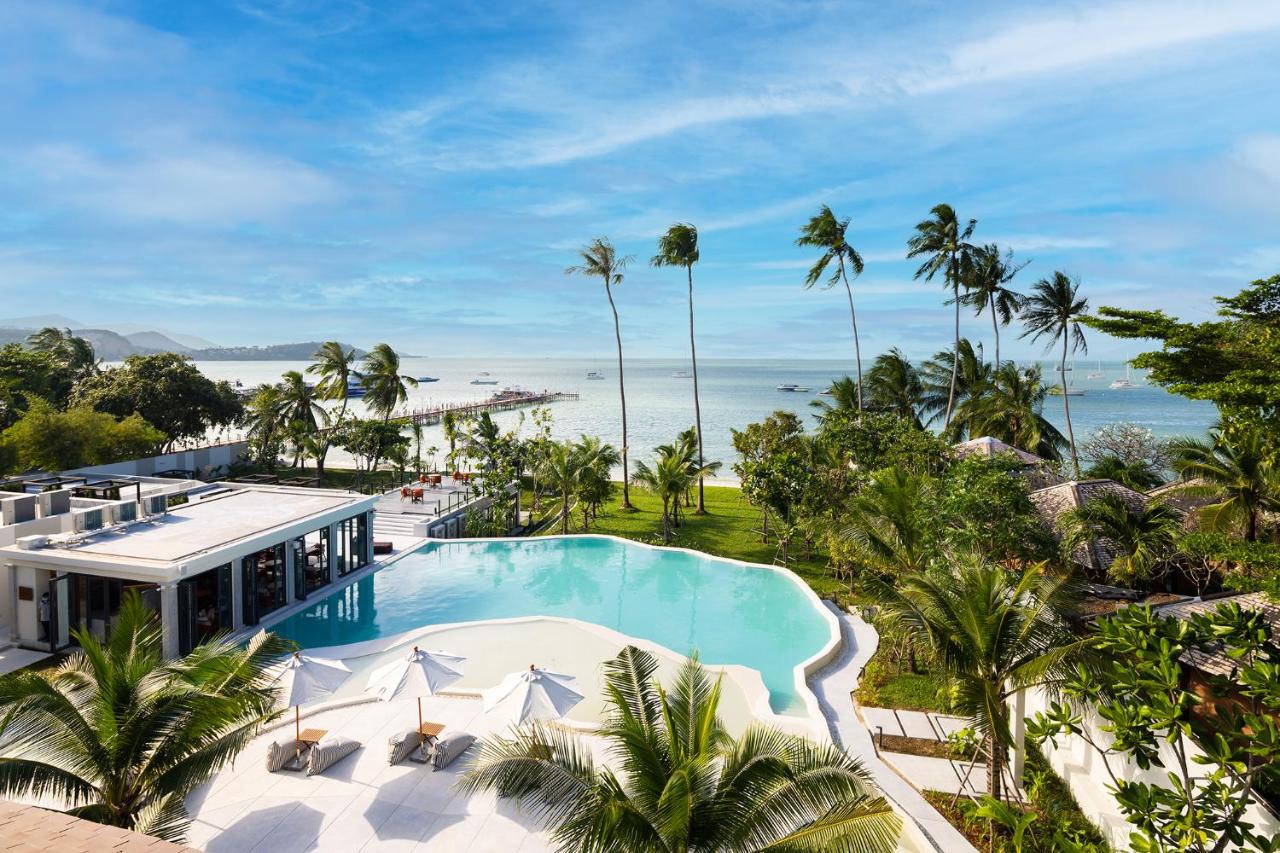 U Samui is located on Bangrak Beach with absolute beachfront access suitable for discerning leisure travelers who seek serenity and privacy. The Resort consists of 51 rooms and villas. Other facilities include beachfront restaurant, beach bar, infinity swimming pool, gym and library.
---
Check the list of top hotels in other Samui areas
---
Top Hotels in Nearby Islands