Amari Don Muang Airport Bangkok is your gateway to Bangkok. Connected by an overhead pass to Don Mueang International Airport, the spacious Amari Don Muang Airport is the ideal base for that quick stopover or catching that early morning flight. The spacious rooms and suites offer a home-from-home warmth with beautiful touches to the décor that are uniquely Thai in inspiration while our selection of casual and fine dining restaurants lets you enjoy the local and international cuisine. We're sure that, no matter the length of your stay, you'll love your experience here at Amari Don Muang Airport.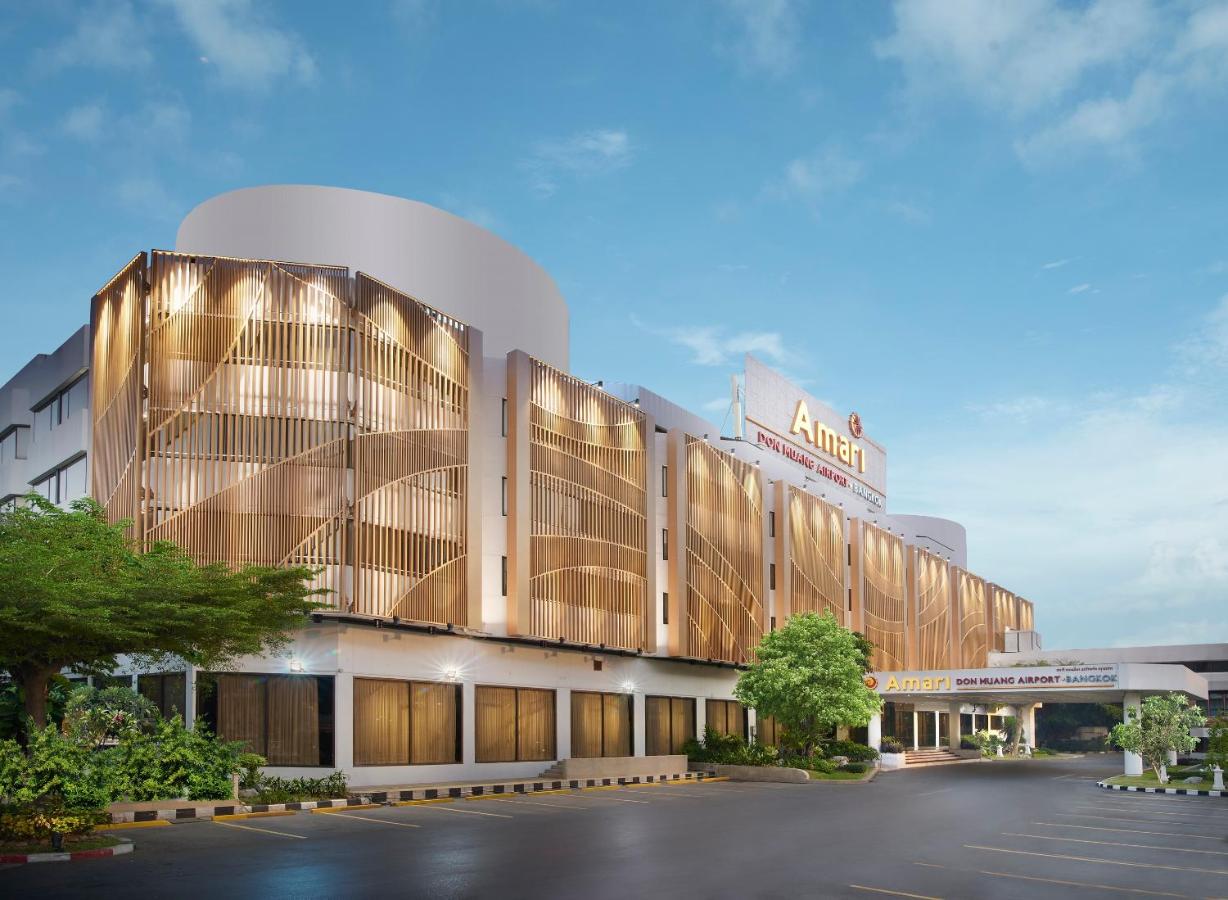 Test & Go Package
1 Day Package
Package Price
Deluxe Room from 7,600 THB per person
Deluxe Pool Room from 7,700 THB per person
---
What is the room price in USD, EUR, GBP or other currency?
Easily check how much the room costs in your local currency with the help of this Currency Converter.
And if you are looking to send money abroad, consider 'Wise, formerly TransferWise'. It's a great tool for sending and receiving money internationally with low fees — much cheaper than using your local bank!
---
Booking Package
Check room availability and book quarantine package here ⬇️
Other SHA Extra Plus / Test & Go Hotels
Other 1-night packages: Test & Go Hotels in Bangkok
SHA++ certified hotels in Bangkok: Bangkok SHA Extra Plus Hotels
Recommended SHA Extra Plus Hotels
Hotel Reviews
Amari Don Muang Airport Bangkok reviews on Booking.com 
Leave Your Review
If you were staying at Amari Don Muang Airport Bangkok and used their package, use Facebook comment box below to leave your review of the package to help other travelers!