Sunshine Hip Hotel is conveniently located in the heart of Pattaya between the Beach Road and Second Road near to shopping, entertainment and dining options.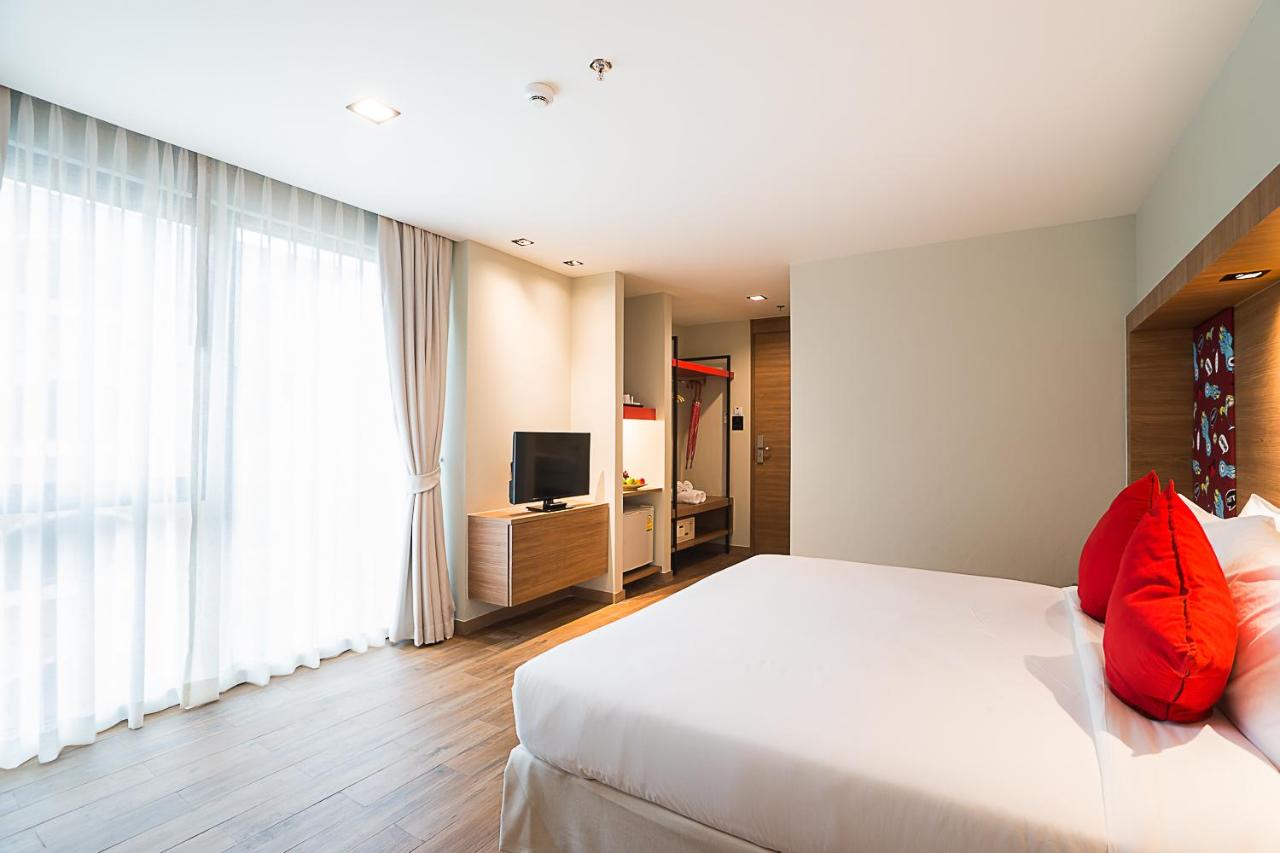 Partner Hospital
Vibharam Laemchabang Hospital
ALQ Package Price
14-day Quarantine Package
Superior Room 34,500 THB per person
Superior Room City View 38,500 THB per person
Deluxe Room 43,500 THB per person
Premium Room 54,500 THB per person
10-day Quarantine Package 
Not available
7-day Quarantine Package 
Not available
---
What is the room price in USD, EUR, GBP or other currency?
Easily check how much the room costs in your local currency with the help of this Currency Converter.
And if you are looking to send money abroad, consider 'Wise, formerly TransferWise'. It's a great tool for sending and receiving money internationally with low fees — much cheaper than using your local bank!
---
ALQ Package Features
TBA
Booking ALQ Package
Check room availability and book quarantine package at Sunshine Hip Hotel fast and easy here ⬇️
Other AQ / Sandbox / Test & Go Hotels
SHA Plus certified hotels in Pattaya: Pattaya SHA Plus Hotels
SHA Plus certified hotels in Bangkok: Bangkok SHA Plus Hotels
Hotels offering Test & Go packages: Test & Go Hotels in Bangkok
Alternative Quarantine hotels in Bangkok: AQ / ASQ Thailand
Recommended AQ / SHA Plus Hotels
Hotel Reviews
Sunshine Hip Hotel reviews on Booking
ALQ Package Reviews
Reviews of ALQ and ASQ packages in other Thailand hotels can be found here:
Leave Your Review
If you were staying at Sunshine Hip Hotel and used their Alternative Local State Quarantine package, use Facebook comment box below to leave your review of ALQ package to help other travelers!
Otherwise you can send us your review and we will post it for you!