Bangkok is big and there are plenty attractions for a traveller of any taste. If you like art, visit one of art galleries in Bangkok, like Bangkok Art and Culture Centre (BACC) and The National Gallery. If you're fond of history, outdoor museum Ancient Siam and The Erawan Museum with its ancient treasures should be your bet. None of these are your interests? Head to Art in Paradise or Madame Tussauds museum and you will have lots of fun while taking wonderful photos with creative 3D paintings or worldwide known celebrities.
Bangkok Art and Culture Centre (BACC)
Bangkok Art and Culture Centre or BACC is home for the contemporary art of Thailand and international artists in Bangkok. The masterpieces of creativity are collected and offered to all people at the gallery. At Bangkok Art and Culture Centre you will find art library, open space for artists and the main gallery of visual art exhibitions with over 3,000 square meters of exhibition space. The exhibitions here are changed occasionally so you get an opportunity to see different arts on your repeat visits.
For more detailed information about this art gallery check here: Bangkok Art and Culture Centre (BACC).
Art in Paradise Bangkok
Art in Paradise is an optical illusion gallery in Bangkok. There are five zones within the gallery: Aqua and Safari, Classic Art, Fantasy, Nature and Modern Art. The gallery is fully interactive as you can step on these paintings and take photos with them. Trick yourself and your friends in the gallery of illusions!
Make another trick and spend less by booking your ticket online in advance here: Art in Paradise Bangkok tickets.
 
The National Gallery
The National Gallery in Bangkok is an art gallery and one of Thailand's national museums. The atmosphere here is classics and the buildings of the gallery are worth to see as they were designed by European architect Carlo Allegri. The National Gallery is a place for temporary art exhibitions of famous artists, both Thai and foreigners, as well as  home to a big number of classical and contemporary artworks. The permanent collections consist of modern sculptures, traditional paintings and ancient religious paintings. King Rama VI and His Majesty King Bhumibol's oil paintings are also displayed.
For more detailed information about this art gallery check here: The National Gallery in Bangkok
Madame Tussauds Bangkok
Bangkok has its own Madame Tussauds museum with a large collection of wax figures. Celebrity personalities you can meet here include pop stars, movie stars, artists, global leaders, sportsmen, scientists and other famous people. You will have endless photo-opportunities at Madame Tussauds museum with the stars like Michael Jackson, One Direction, Bruce Lee, Brad Pitt, Angelina Jolie, Albert Einstein, David Beckham, Cristiano Ronaldo or Spiderman.
For the review of Madame Tussauds museum in Bangkok check here: Madame Tussauds Bangkok.
Ancient Siam
Ancient Siam is one of the largest outdoor museums in the world. Here you will find many scaled-down replicas and reconstructions of many Thailand's historically significant monuments such as temples, palaces and shrines. At Ancient Siam, you'll have a possibility to walk through the entire Thailand just in a day.
Book your Ancient Siam tickets online and get a significant discount.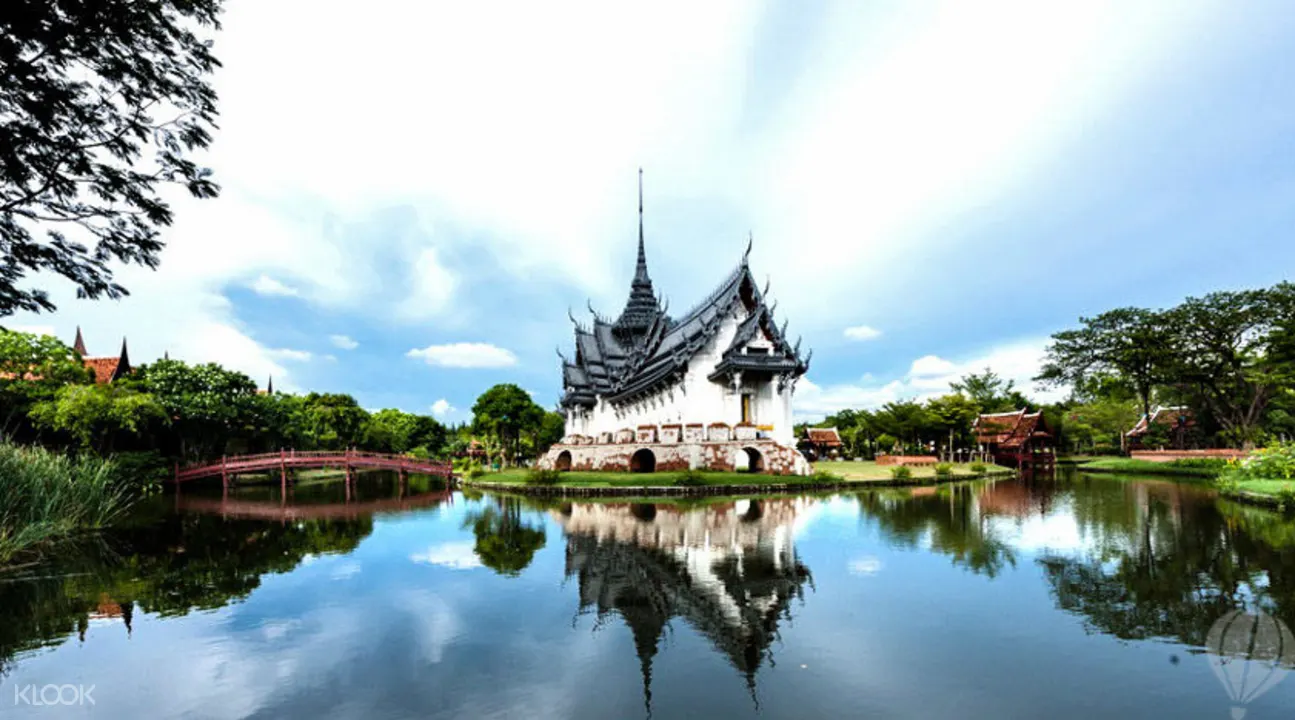 The Erawan Museum
The Erawan Museum building is dominated by a three-headed elephant. The museum houses a large number of priceless Thai and Asian antiques, artworks and religious objects.
Get familiar with Thai culture and religion at the museum cheaper by booking your Erawan Museum tickets online.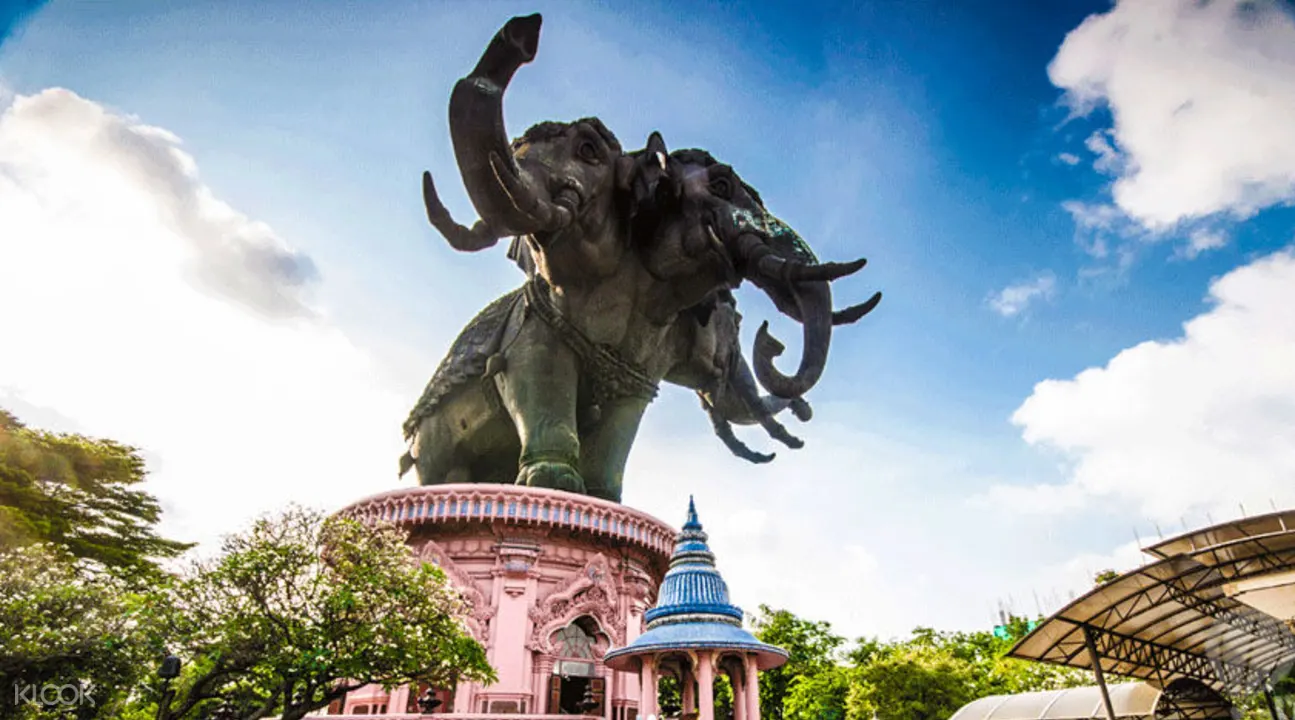 You can discover the stories of Thai culture and history at these two museums cheaper with one Erawan Museum & Ancient Siam combination ticket.
Where to Stay in Bangkok
You should choose Hotel in Sukhumvit area if you want to stay in central location which is well connected with all important areas of the city by public transportation. Staying in Sukhumvit will help you to reach all Bangkok's galleries and museums easily. There are also plenty of attractions, restaurants, shopping malls and entertainment spots in the area so you won't be bored on weekends too. Find your place to stay in Sukhumvit area here: Hotels in Sukhumvit.
What is the best area to stay in Bangkok if your itinerary includes not only a couple of visits to Bangkok museums and galleries? The answer can be found here: Where to Stay in Bangkok - Guide to Bangkok Best Areas.