Planning a trip to Vietnam and wondering where to stay in Phu Quoc? To get a better idea about the island and its different locations that are popular with travelers, check this detailed guide to Phu Quoc best areas and best places to stay on Phu Quoc Island.
---
We would recommend doing a research and booking your hotel in advance, especially when traveling during peak season to save time and nerves during your trip. The best websites to book hotels in Phu Quoc are Booking.com and Agoda.com that always offer great deals.
---
Phu Quoc Best Areas & Places to Stay
Phu Quoc, known as the pearl island, has always been the favorite destination in Vietnam for those who love the beach. If you are for looking for the best place to stay in Phu Quoc, there are several areas on the island that are worth considering.
Phu Quoc best areas and the best places to stay in each of them are listed below.
1. Duong Dong Town
Duong Dong Town is the most popular area to stay for tourists visiting the island. Duong Dong Town is the center of Phu Quoc Island district, so this area is suitable for those who want to be close to the bustling area for easy transportation and traveling between sightseeing spots. The town is also a good base for eating and having fun as at night this area is the most vibrant place on the island. There is the famous food street (Phu Quoc Night Market), many restaurants and bars.
In general, if you will be coming to Phu Quoc and not planning to stay in one of island's resorts, you can choose to stay at the hotel in Duong Dong. The closer to the night market, the more convenient it will be to explore the area and enjoy time in the evening. However, the best hotels and resorts are scattered along Tran Hung Dao Street. There are also many cheap accommodations near the sea around this area.
Some of the best rated hotels in Duong Dong Town:
L'Azure Resort and Spa: The resort is located only 10-minute walk from the local night market. The resort also has a private beach, spa, 3 dining options and complimentary airport pick-up service.
Doi Sao Phu Quoc: Built in 2018 in the area surrounded by greenery, the resort with an outdoor swimming pool is located just 1.5 km from the night market.
Sen Hotel Phu Quoc: Very well-rated affordable 3-star hotel, located in the area which is near the night market and the public beach in Phu Quoc.
2. Ong Lang - Cua Can Area
Ong Lang and Cua Can area is a quiet location. The distance from Ong Lang to Duong Dong Town center is about 5 km, from Cua Can – 13 km. To travel between places, you have to rent a motorbike or take a taxi. As this area is located quite far from the center of Duong Dong Town, nights here are more peaceful.
In this area, you can find beautiful beaches like Ong Lang Beach and Cua Can Beach, where the pristine natural beauty of Phu Quoc Island is still kept.
Ong Lang and Cua Can area has many coastal resorts, so the scenery seen from the room is much more beautiful than you could expect when staying at one of the hotels in Duong Dong. You can easily find the resort offering magnificent views of the sea, outdoor swimming pool, on-site restaurant and a garden.
The room prices at the resorts in Ong Lang and Cua Can area are relatively low. If you want to find a quiet place to enjoy your holiday with a reasonable budget, this area is not a bad choice.
Some of the best rated resorts in Ong Lang - Cua Can area:
Phu Quoc Eco Beach Resort: The resort situated on Ong Lang Beach, hidden in a beautiful eco forest with a variety of local flora and fauna.
Green Bay Phu Quoc Resort & Spa: The resort with nature-inspired decor offering a private beach area and an outdoor swimming pool.
Mango Bay Resort: This is an eco-friendly nature resort spread over 700 m of private sandy beach and 20 hectares of natural greenery.
3. Duong To Area
In terms of location, hotels in Duong To area are very close to Phu Quoc Airport as it takes only about 10 minutes' drive by car to get there. Therefore, you can easily move to the airport, making this area especially convenient for business travelers.
This area is also great for traveling quickly to the destinations in southern part of the island. When staying here, you can easily visit Sao Beach, make incense offerings at Ho Quoc Pagoda, visit Phu Quoc prison or take a boat to Hon Thom and Hon Dua islands and join a coral-diving fishing tour on the sea. However, if you want to go to the center, the distance is more than 15 km.
Duong To area is more remote than Cua Can, making it suitable for groups or families who want to spend most of their holiday at the resort. There is not much entertainment in the evening because the surroundings are quite.
There are many hotels and resorts in Duong To area. Most of resorts are also ready to provide airport shuttle service making it a convenient and relaxing area to stay after long-distance flights.
Some of the best rated resorts in Duong To area:
Dusit Princess Moonrise Beach Resort: This resort is centrally located on the stunning West Coast beach, and offers the modern twist of contemporary resort lifestyle and charming Vietnamese hospitality to create a memorable stay.
Salinda Resort Phu Quoc Island: This is a 5-star luxury resort surrounded by palm trees and located directly on the shore of Phu Quoc's Long Beach.
Aurora House: This is the best rated 3-star hotel offering accommodation with an outdoor swimming pool, garden and terrace.
4. Vinpearl
Vinpearl is located in the northern part of Phu Quoc Island, about 30 km from the airport. This area is completely separated from other areas as the whole area is occupied by a complex of amusement park, safari and resorts. This area is especially suitable for families going on vacation to enjoy resort's full services and experience perfect time on the beach.
Vinpearl is quite far from the town center and Phu Quoc Airport but you can take the advantage of free airport shuttle bus to go to other places.
One of the most famous attractions in the area is VinWonders Phu Quoc where you can discover indoor and outdoor activities, plus an exciting Water Park with dolphin shows and more. There is also Vinpearl Safari Phu Quoc which is Vietnam's first and only open zoo. Here you can meet different species of wild animals from South Africa, Europe, India, and Australia.
In Vinpearl area of Phu Quoc Island, there are currently 7 hotels located close to each other, and each of them has its own strengths.
Vinpearl Wonderworld Phu Quoc: This is a truly unique resort complex bringing together incredible activities and attractions with a wonderful beachfront suite and villa stay in Mediterranean design style.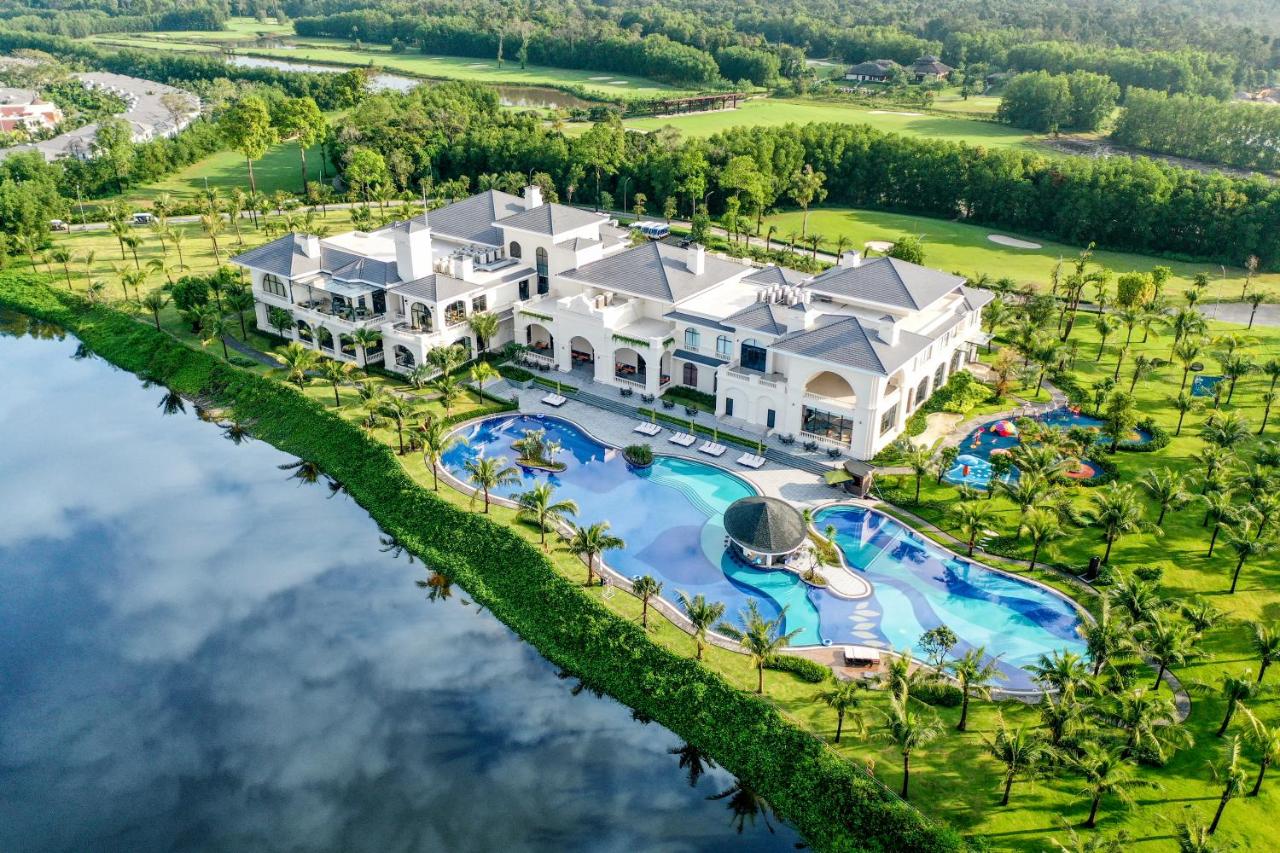 Melia Vinpearl Phu Quoc: Featuring Mediterranean architecture, the resort offers elegant accommodation in Vinpearl area of Phu Quoc Island. The property houses different dining outlets serving an array of Vietnamese, South East Asian and European dishes.
Radisson Blu Resort Phu Quoc: Featuring a private beach area, this resort in Phu Quoc boasts a casino. Safari, and golf course are less than 5 minutes away from the resort. The property is surrounded by a tropical garden as well as a terrace.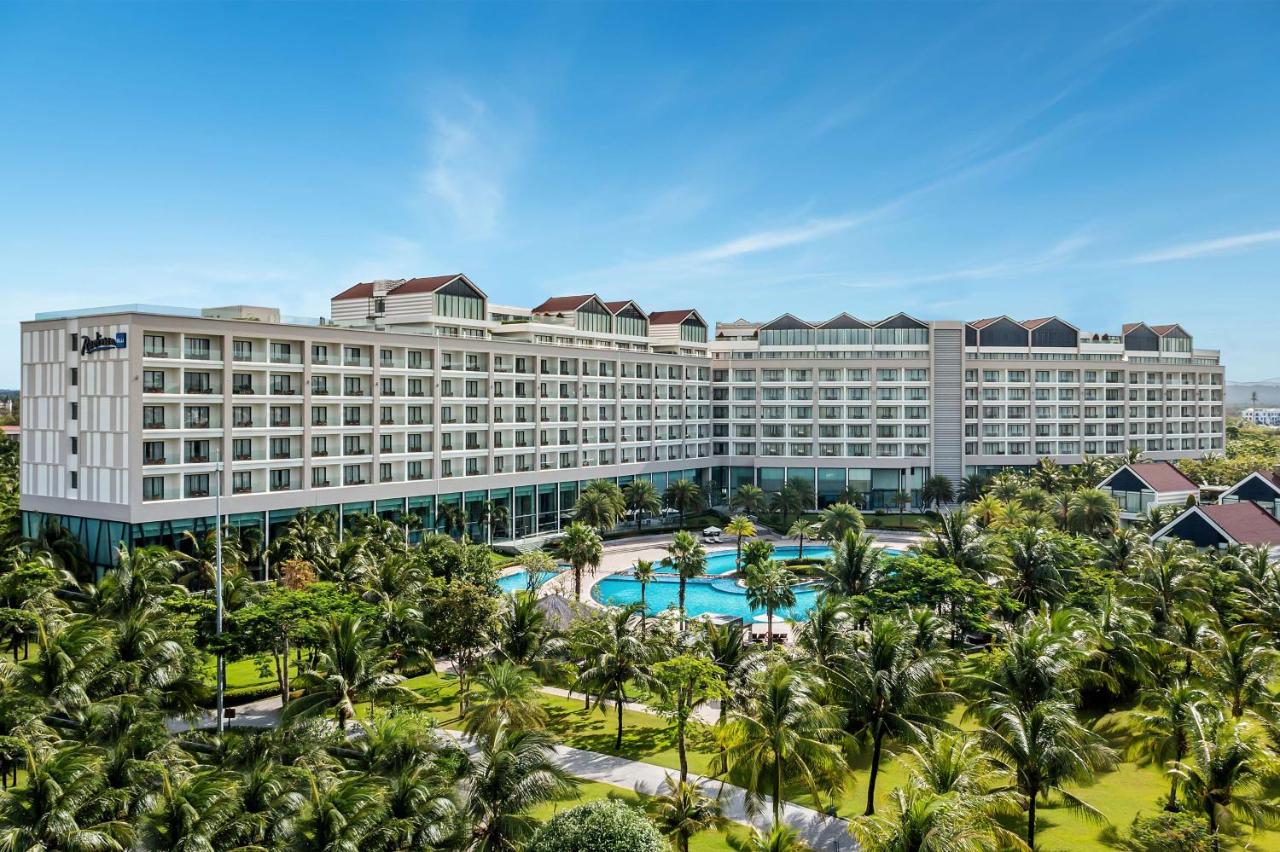 Vinpearl Resort & Spa Phu Quoc: Welcoming guests with its bright red tiles, Indochine-style architecture and an outdoor swimming pool of nearly 5,000 square meters embracing the resort's premises, Vinpearl Resort & Spa Phu Quoc offers an experience journey full of typical natural flavors of the pearl island.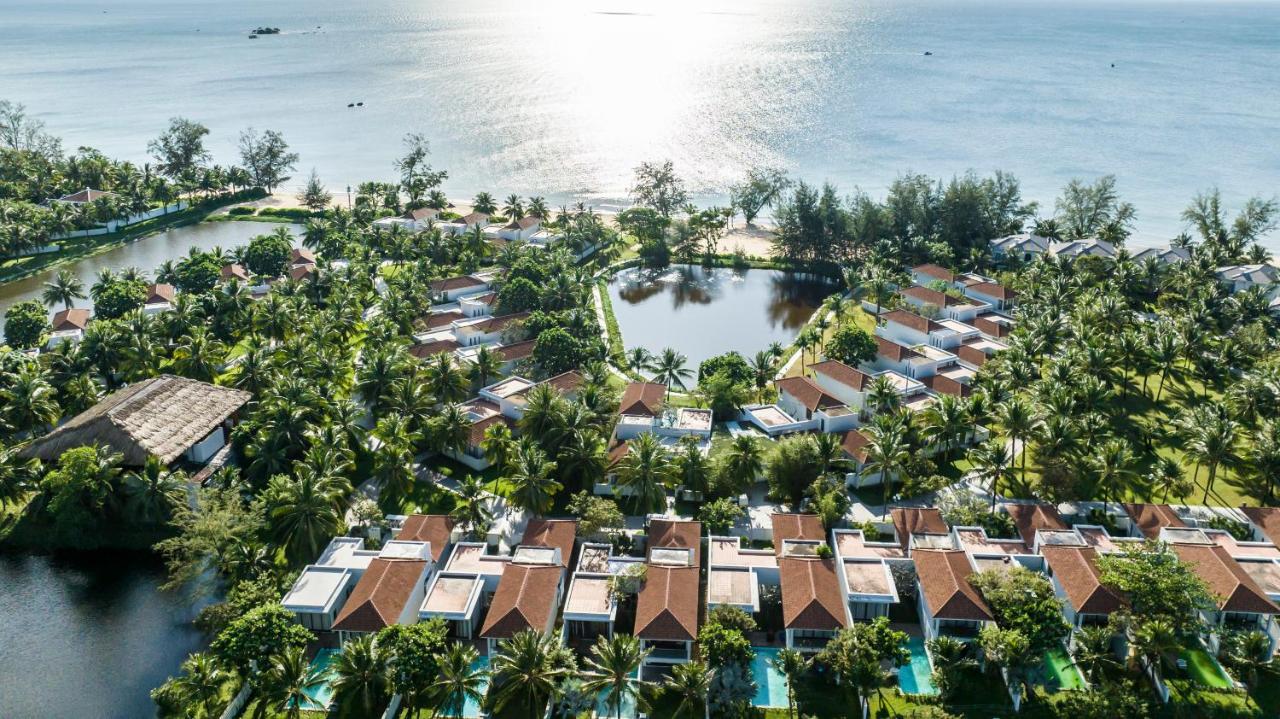 Sheraton Phu Quoc Long Beach Resort: The resort features European neoclassical architecture and offers an outdoor swimming pool. Sheraton Phu Quoc Long Beach Resort has its private beach, water sport facilities and 4 on-site restaurants.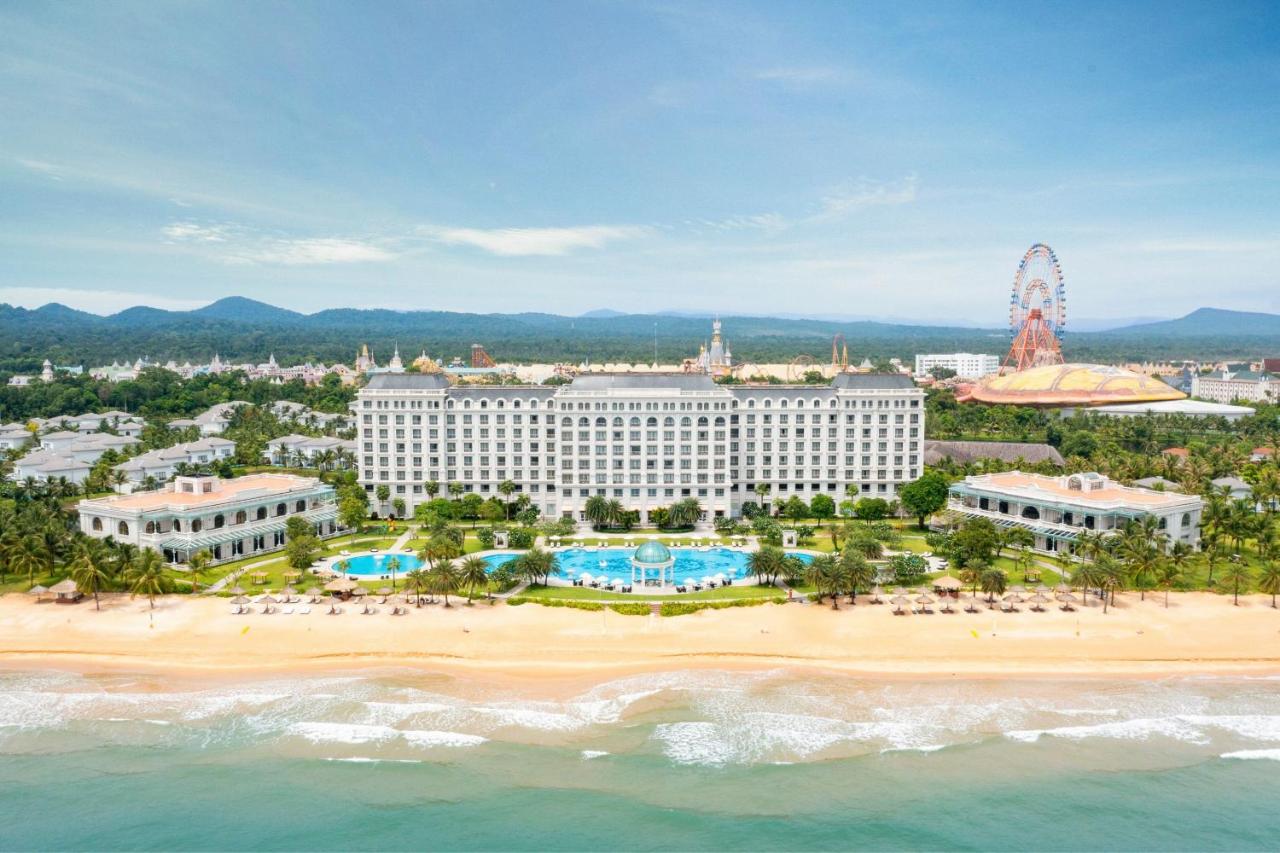 Wyndham Grand Phu Quoc: The resort is a sophisticated entertainment complex with 1,399 modern design rooms and villas, the largest conference and convention center in Phu Quoc, Vietnam's first legal casino and a center for international and local cuisine.
Wyndham Garden Grandworld Phu Quoc: This contemporary, non-smoking hotel is steps from the fun-filled Grand World Phu Quoc - home to the Teddy Bear Museum, Venice canal, and Quintessence of Vietnam as well as beautiful Bai Dai Beach.
Some of the best Phu Quoc resorts with private pool villas can be found in this area.
5. Khem Beach Area
Khem Beach is located in the southern part of Phu Quoc Island, just a 15-minute drive from Phu Quoc International Airport. However, the beach is about 25 km from the center of Duong Dong Town and down a dirt path through the forest, so it's quite secluded.
Khem Beach is a picturesque beach with creamy white sand and emerald water. If you go on a real vacation, this is one of the best places to stay in Phu Quoc as it will definitely meet all your needs and dreams.
The most famous resort here is JW Marriott Phu Quoc Emerald Bay Resort & Spa. This resort is situated along the coast of Khem Beach and has its own private beach. This classy resort with 244 rooms, suites, apartments and villas is designed based on the idea of a science fiction university, Lamarck University. The interesting thing that the resort brings to visitors is the days of vacation as a university student, in a unique resort school. The resort offers 3 dining options and contemporary bars. The on-site restaurants serve an array of seafood, local and international dishes, while the bars provide a selection of wines and other beverages.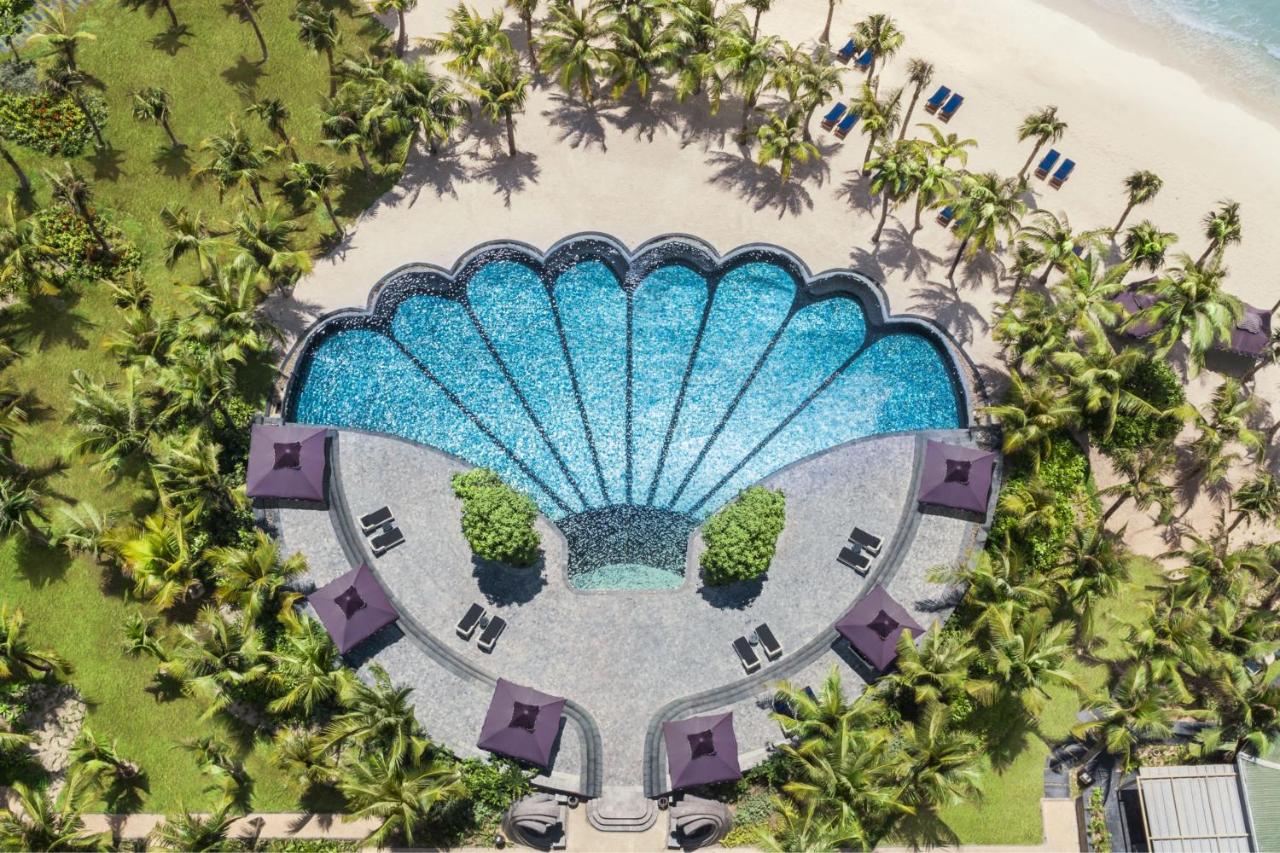 6. Hon Dam
In Phu Quoc, there is an interesting island that few people know about, which is Hon Dam. Hon Dam Island is also known as Love Island.
Hon Dam is one of the most beautiful pristine islands of Phu Quoc, located about 2 km south of An Thoi Port. To get to Hon Dam Island, you can go to An Thoi Port and rent a boat or canoe to get there. This area is famous for diving, fishing and hiking through the forest. This place is really suitable for couples who are looking for a romantic space and for nature lovers who want to stay closely connected with nature.
The whole private island has only one main accommodation, Hon Dam Island Hideaway, with several simple bungalows made of bamboo and wood facing the sea. When staying here, you can enjoy the beach, forest and mountains in the surrounding area. You can also enjoy delicious local dishes as well as seafood at the on-site restaurant.
Tips
Phu Quoc has lots of incredibly impressive destinations that pull tourists all year round. Explore the best things to do in Phu Quoc to better prepare for your next holiday in Vietnam.
Check out the complete travel guide to admiring the stunning views from Hon Thom Cable Car, including the things to see, how to get there, ticket price, and other tips.
Phu Quoc has a selection of nice beaches. Explore the most beautiful beaches on the pearl island with our guide to Phu Quoc beaches!
Planning to travel to Phu Quoc soon? Read our ultimate guide to Phu Quoc nightlife now!