Visiting the vibrant city of Pattaya without experiencing one of its ladyboy shows might be a mistake. Alcazar Cabaret Show is a unique show that you should not miss as it played a part in the strong development of Thai cities and tourism. We would like to introduce you to Alcazar Cabaret Show, one of the biggest transsexual shows in Pattaya.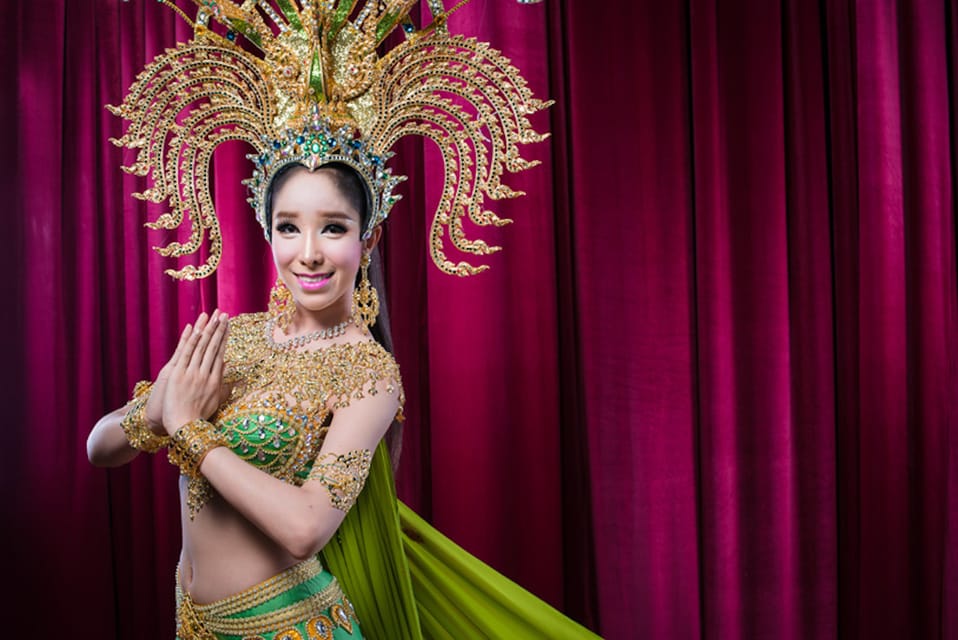 What is the Alcazar Cabaret Show?
Alcazar Cabaret Show is one of the unique art performances in Pattaya city of Thailand. This program is a cabaret show, performed by transgender artists wearing elaborate outfits, always accompanied by feathers with vibrant colors. By watching Alcazar Show Pattaya you will like being in an adventure between cultures around the world. They perform on traditional tunes of many countries such as Thailand, Korea, Japan, Vietnam, and China.
What is special about Alcazar Cabaret Show?
This Pattaya Ladyboy Show, which has been delighting audiences from around the world since 1981, welcomes you with a capacity of more than 1200 seats in modern architecture building and the most advanced art lighting system in the world. The magnificent performance with the participation of more than 400 actors, all 100% charming transgender people, will surely attract you from the first moment. This is a combined program of music and dance presented by ladyboys in colorful costumes that takes place for more than an hour.
Content of Alcazar Show Pattaya
Alcazar Show Pattaya starts with a long anthem full of songs combined with traditional costumes from many countries. In addition to the traditional Thai performances, the show also brings you the sounds of other cultures. such as the Indonesian dance showing Islamic culture, while Korean showing folk dances. The featured songs of China, Japan, Korea, Thailand with 17 different performances are performed in a vibrant space and are as follows:
The Wondrous World
Aqua Playa
Ba Jang
Four Legendary Regions of Siam Kingdom
Le Jazz Hot
Flowers of China
Melayu Dance
Hello Vietnam
Persian Dance
Lola Want Love
Dance With Me
Arirang Drums & Fans Dance
Oppa It Just My Style (Korean Pop Dance)
Boogie Wonderland
One Man Woman
The World Is Not Enough
Fabulous Russia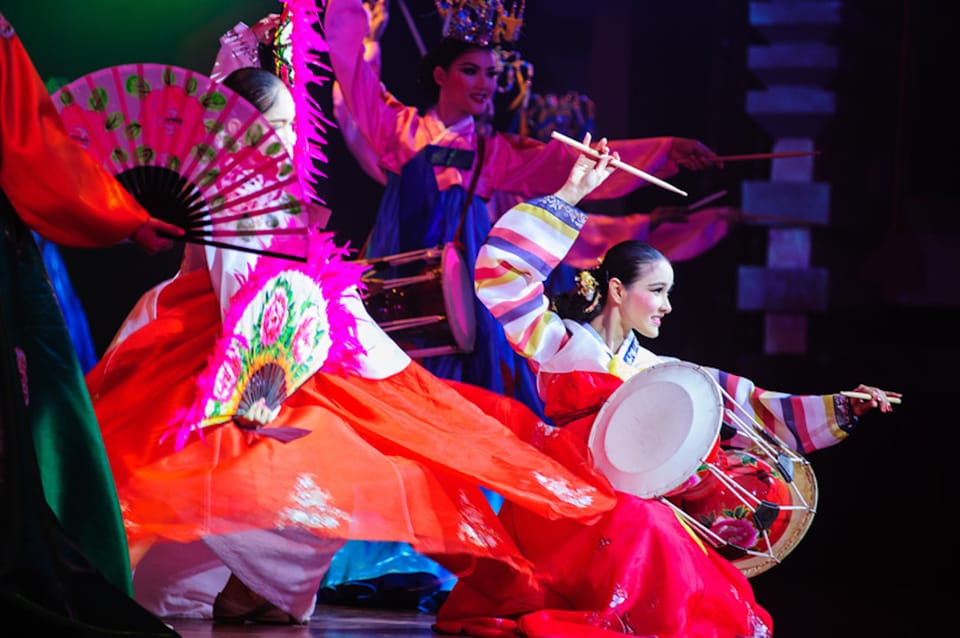 Throughout the 70-minute performance, you will see intense passion and professional performance of the artists. A special feature at the Alcazar Cabaret Show is that the background of the actors' costumes and costumes are constantly changing depending on the current performance. Therefore, you will see dancers in Ao Dai, conical hats and views of the Hanoi Opera House in Vietnam theme. After that, it will be Indonesia's richly Islamic castles, Chinese palaces, and Korean-style buildings. Along with that is the vibrant dance and beautiful curves of the dancers in costumes Carnival Brazil. And finally the birch dance and melody of the Persian lady will close a perfect show.
When the show ends, the dancers will line up to take photos with guests and receive tips. You can also take pictures outdoors with the performers for a fee.
Pattaya Alcazar Cabaret Show Tickets
The ticket price for Alcazar Cabaret show in Pattaya depends on the seating options. To be able to watch the actors and fully enjoy their performances, you can choose the VIP seats, near the stage. The price of Alcazar Cabaret show tickets starts from 700 THB.
Alcazar Cabaret show tickets can be purchased online here: Alcazar Cabaret Pattaya Admission Ticket
In particular, this online ticket is much cheaper than buying at the Alcazar window. You should arrive at least 15 minutes before the show starts so you can redeem your tickets and get the best seats.
Show Schedule: Sunday-Monday: 17:30, 19:00 and 20:30
Performance time: Approximately 70 minutes.
Location of Alcazar Cabaret show in Pattaya: Alcazar Theater, 78/14 Pattaya 2nd Road, Pattaya City, Thailand.
Alcazar Cabaret show in Pattaya is more accessible than Tiffany show, another famous transgender show in Pattaya.
Alcazar Show vs. Tiffany Show
Many people still confuse the Alcazar Show and Tiffany Show, because these are simply the two most famous transsexual shows in Pattaya, and both are cabaret shows with ladyboys.
It can be said that the transgender girls at Tiffany Show are more beautiful than at Alcazar Show, and it is also very well-known for the Miss Tiffany's Universe pageant for Thai-national transgender & transvestites. The Alcazar is 70 minutes, with about 17 performances in all, while Tiffany Show is 75 minutes with only 13 performances. If you love the beauty of transgender girls, you can choose Tiffany Show. However, if you want to watch an entertainment-oriented show, you can choose Alcazar.