Planning your holidays in Thailand and looking for a hotel in Kanchanaburi? Find the list of the best Kanchanaburi hotels, including the most popular hotels in Kanchanaburi City and near River Kwai that will help you find the best Kanchanaburi accommodation for your trip to Thailand.
Kanchanaburi 
Kanchanaburi is a city in Central Thailand and the capital of Kanchanaburi Province, located at the confluence of the Kwai Noi and Kwai Yai rivers. Kanchanaburi is not only interesting place to visit by itself but is also used as a base for exploring cultural, natural, and historical attractions found in the surrounding area In the region you can find ancient temples, wonderful nature in the jungle, magnificent mountain scenery and hill tribe villages.
Top attractions in Kanchanaburi  include The Bridge over the River Kwai, Erawan National Park, The Death Railway, JEATH War Museum, World War II Museum, Thailand-Burma Railway Centre, Khuean Srinagarindra National Park, Namtok Huai Mae Khamin, Kanchanaburi Safari Park and Sai Yok National Park
Where to book Kanchanaburi hotels?
The most convenient way to book Kanchanaburi Hotels is by using a reliable online travel agent such as Booking.com or Agoda.com.
List of Kanchanaburi Hotels
The list of the most popular Kanchanaburi hotels is provided below:
---
To decide on the best option for the trip, more detailed information on each of the hotels with reviews, prices and availability of rooms for the selected dates can be found by clicking the links provided.
---
1. River Kwai Bridge Resort
Set in Kanchanaburi, 200 m from The Bridge of the River Kwai, River Kwai Bridge Resort offers accommodation with a restaurant, free private parking, a shared lounge and a terrace. At the resort, all rooms are fitted with a balcony.
2. River Kwai Jungle Rafts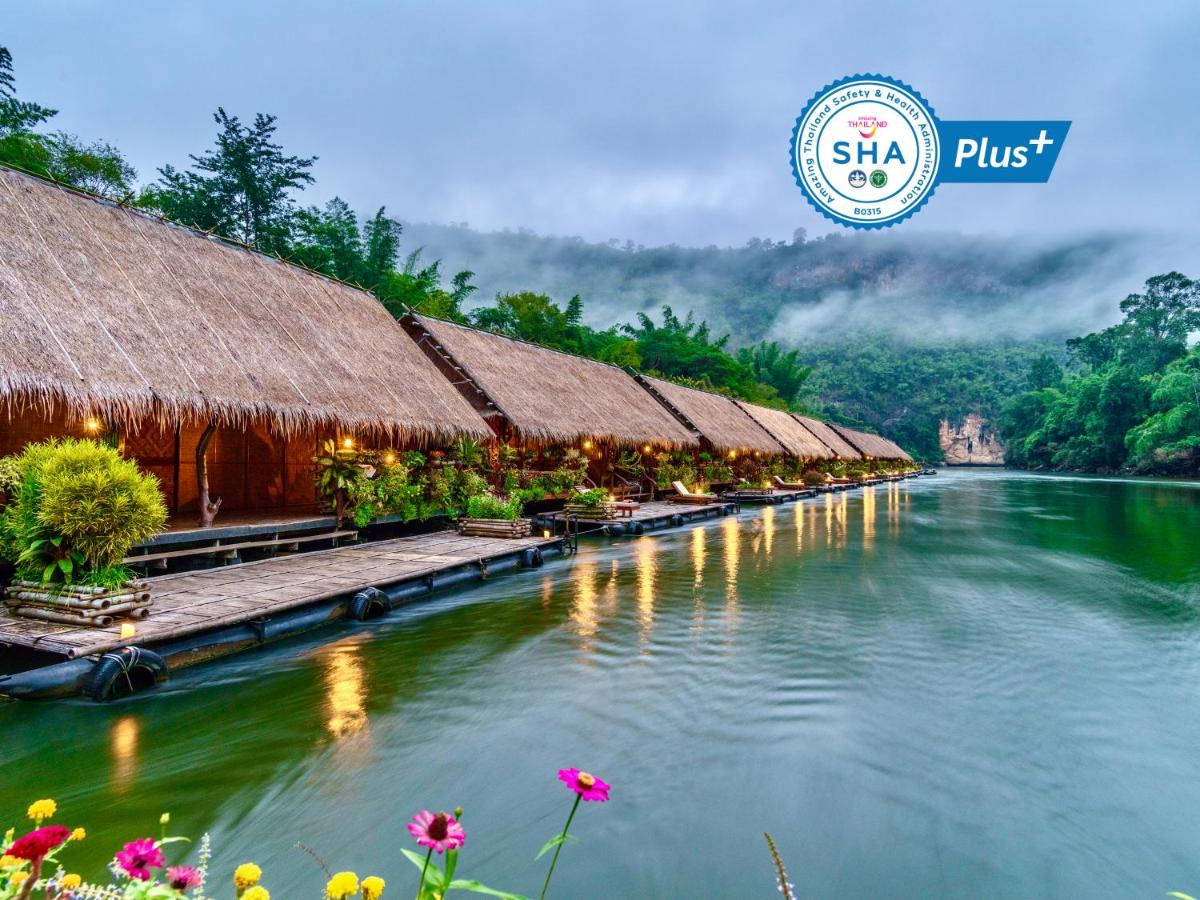 River Kwai Jungle Rafts Resort offers a unique floating accommodation experience right in the jungle by River Kwai. All floating rooms are tucked into a floating bamboo lodge moored along the historical River Kwai Noi surrounded by lush green mountains and jungle. At our floatel, the historic River Kwai Noi flows underneath your bed. The walls are weaved from local bamboo decorated with wooden furniture reflecting Mon living style. Each is appointed with en-suite private bathroom, balcony and a hammock. Due to our ecology conservation concept, the entire floatel does NOT use electricity but rather utilizes traditional kerosene lamps at night maintaining a true eco hideaway in nature.
3. Home Phutoey River Kwai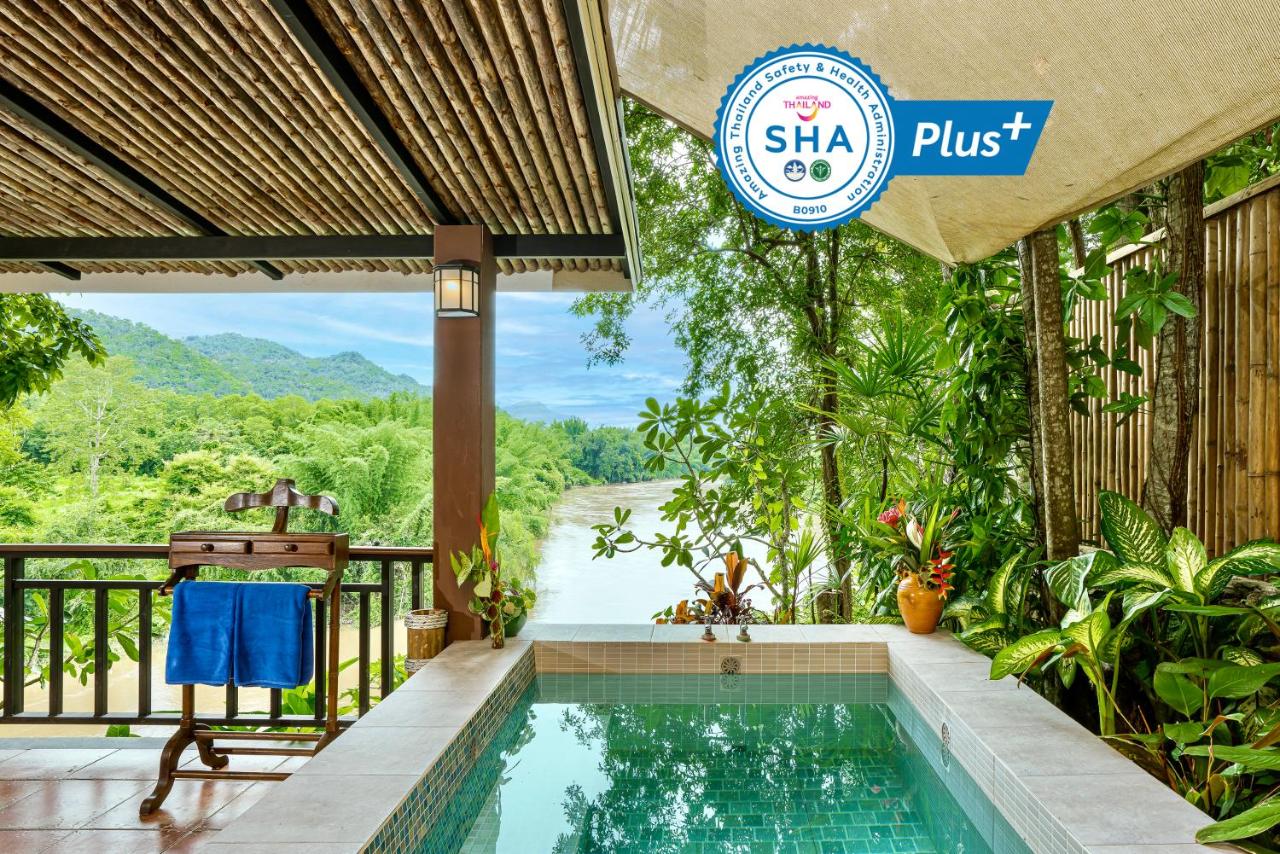 Conserving traditional style of log cabin home, Home Phutoey River Kwai Resort in Kanchanaburi appoints the most fascinating 'Boutique Log Home' with plenty of warmth, relaxation and privacy. Unlike common hotels in Kanchanaburi, no one could get bored in the large resort with many activity possibilities on site.
4. River Kwai Resotel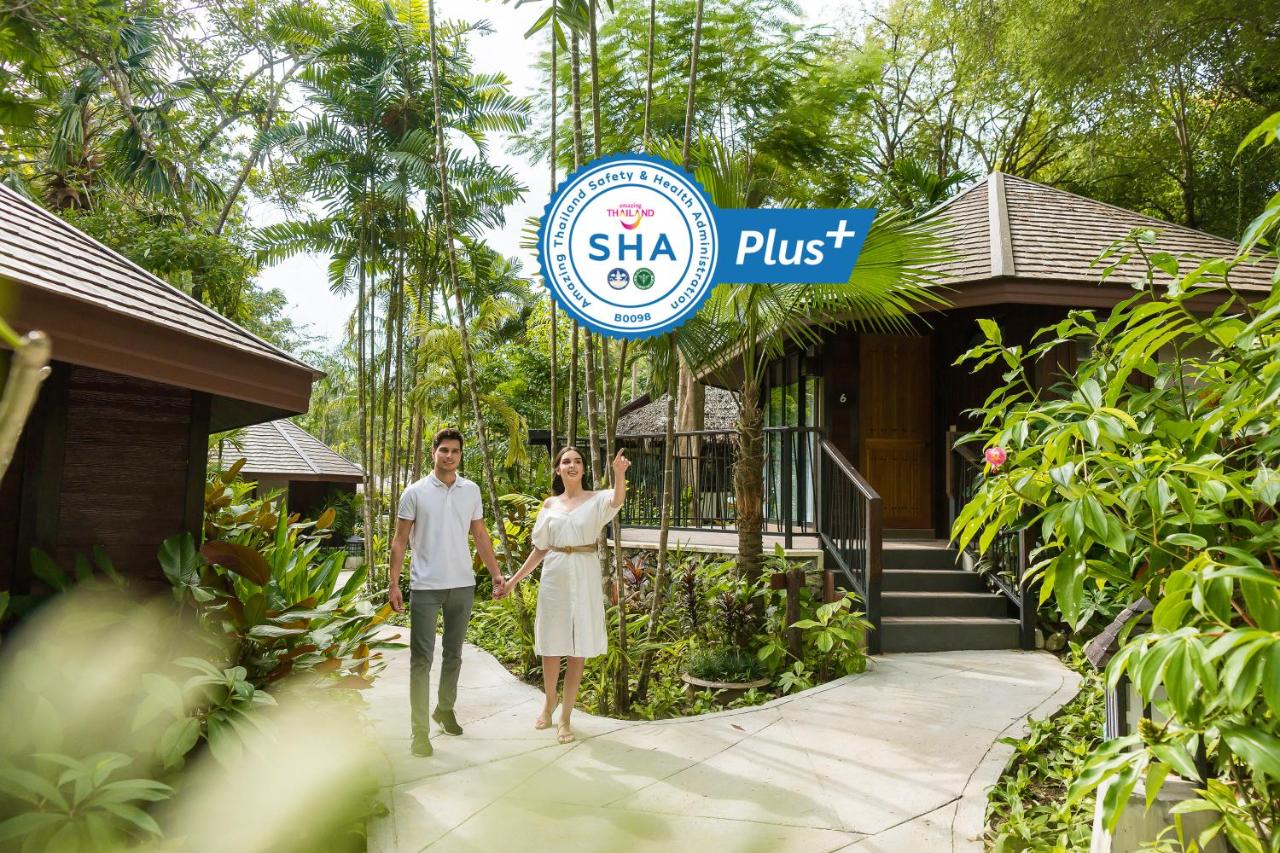 Nestled on the bank of the world's historic River Kwai Noi, River Kwai Resotel resort is a serene hideaway surrounded by verdant greenery, lofty mountains and stunning cliffs with River Kwai flowing by. This riverside jungle botanical styled hotel offers individual thatched accommodation for utmost privacy and comfort. The rooms sit on stunning contour landscape overlooking fertile mountains and tropical gardens and please you with scent of wild flowers. Rambles in the forest, excursions on the train or on the river, cultural and historical richness, it is easy to fill up your time in our hotel. The hotel provides you numerous activities for both relaxations e.g. soothing herbal Thai massage and soft adventures e.g. bamboo rafting, making your stay the most enjoyable and memorable ever.
5. Hintok River Camp @ Hellfire Pass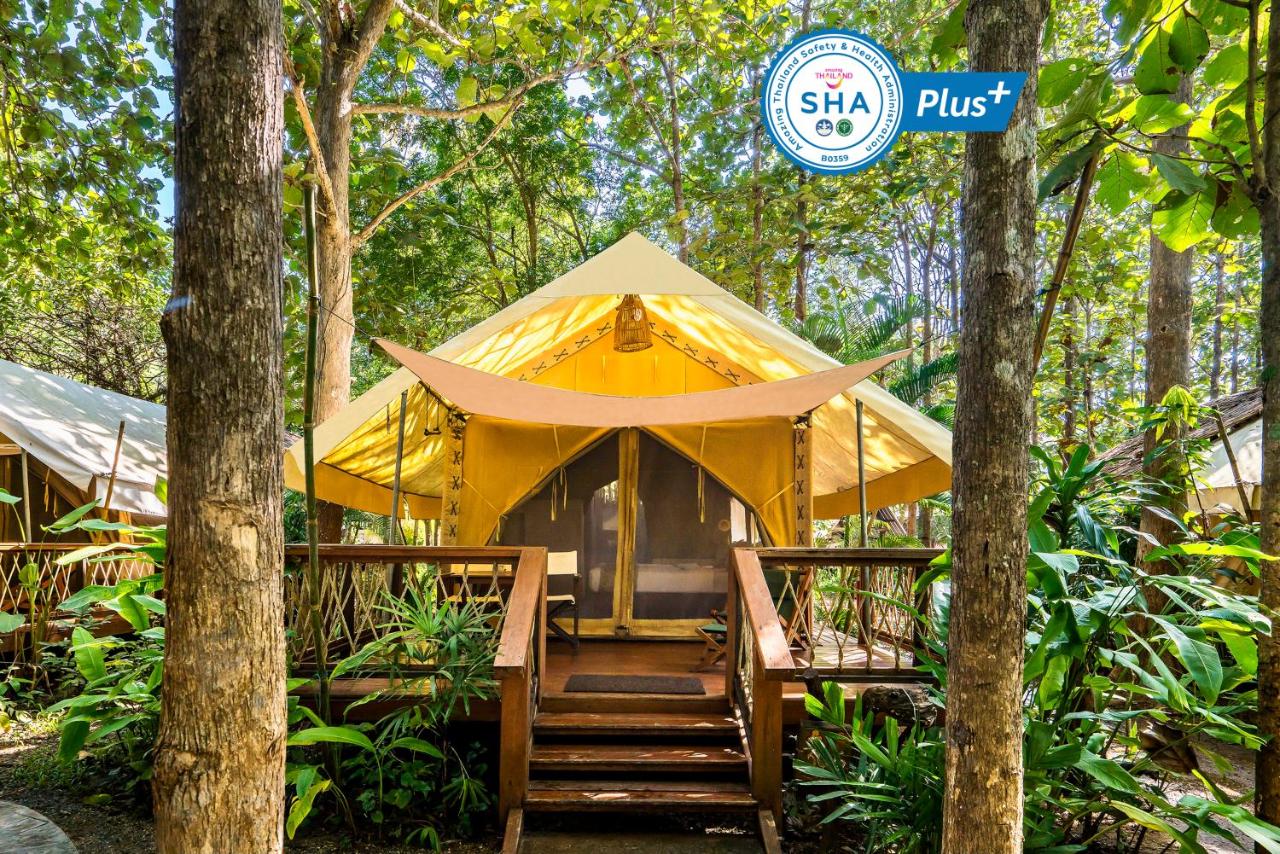 Stay at Hintok River Camp at Hellfire Pass - Thailand's awarded tented camp or glamping in Thailand - and relax in the most beautiful and iconic location, Hellfire Pass. 2 must-visit World War II sites, Hellfire Pass Interpretive Centre and Memorial Walking Trail, are closed by. Located on a gigantic cliff overlooking the River Kwai, Hintok River Camp at Hellfire Pass is set by Kwai Noi river and surrounded by the local village and temples near Hellfire Pass. It is the great holiday destination in the abundant green nature of Kanchanaburi near Saiyok National Park with the hidden historical stories of WW 2. There is also a museum right at the camp site called Hintok Story Museum - the gallery museum of this camp site back in WW2.
6. The FloatHouse River Kwai Resort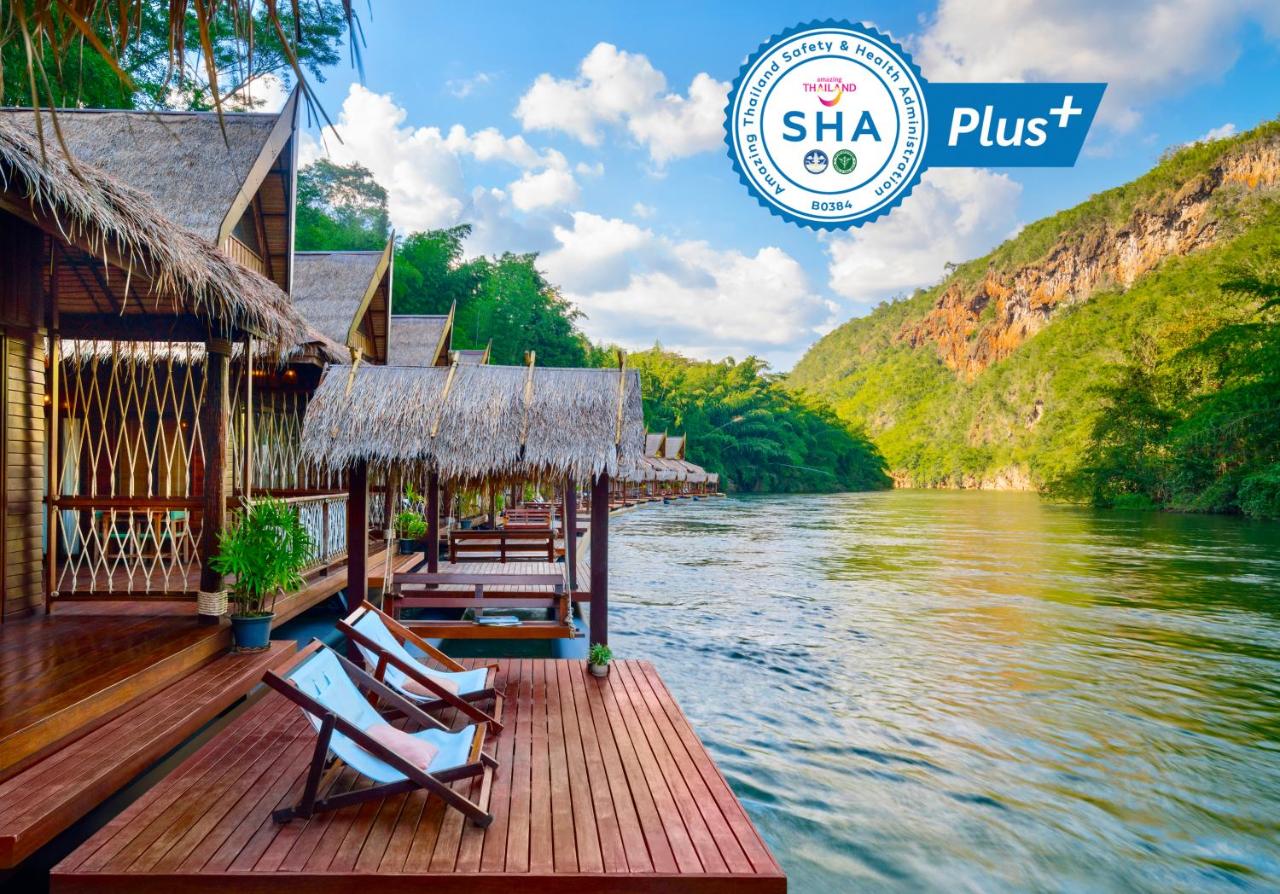 One of the best elegant Kanchanaburi hotels - The FloatHouse River Kwai floating resort aims to be the world's best floating villas. The FloatHouse River Kwai Resort is a fancy boutique hideaway and can be found in very few places in the world. The only way to reach the resort is by boat as it actually floats on a flowing river surrounded by thick green jungle. Each luxurious and spacious floating villa is totally private and rich in custom tailored-made teakwood furniture with thatched roofing. The design is delightfully impressive with exotic decorations including natural materials and ropes. The design concept for the resort is known as "Contemporary Boutique Folk Style," for a smooth blend of local artistic traditions with the natural environment, yet different from anywhere else in its characteristic rope designs that convey an oriental air.
7. Evergreen Hills Hotel
Featuring free WiFi, a restaurant and an outdoor pool, Evergreen Hills Golf Club & Resort offers accommodation in Kanchanaburi. Guests can enjoy the on-site restaurant. Every room at this hotel is air conditioned and is fitted with a flat-screen TV with satellite channels. Views of the mountain, pool or garden are featured in certain rooms.