As one of Thailand's most developed tourist cities, Pattaya is not only famous for its beautiful beaches, but also for its museums. Many artisans have tried to create works as well as build many unique museums for tourists to explore. Here, are the top 9 museums in Pattaya that you shouldn't miss.
1. Art in Paradise Pattaya
Pattaya 3D Art Museum (Art in paradise) covers an area of 5,800 square meters and exhibits more than one hundred 3D paintings. The paintings here are extremely vivid and real. In addition to 3D paintings, this is also the place displaying Top 100 most powerful figures of the world. You will encounter countless celebrities when visiting the museum. The main and most interesting activity in Art in Paradise is posing and taking pictures. If you can't find the angle, you can refer to the small picture next to each work. It will teach you how to take perfect pictures. A tip to help you have beautiful and "unique" photos to show to friends is to prepare a camera with full battery and a huge memory card for many wonderful photo poses.
Opening Hours: 09:00-20:00
Entrance Ticket: Art in Paradise Pattaya
2. Ripley's Believe It or Not!
If you are a person who loves horror, then Ripley's Believe It or Not is the paradise for you. This museum is located on the top floor of the Royal Garden Plaza building in the heart of Pattaya city so getting there is very convenient. This museum is the entertainment center of the franchise of the famous museum of the same name created by cartoon artist Robert Ripley. The whole museum is divided into 10 zones, each of which is a separate decorative theme with more than 350 interesting exhibits on display. The most fun is the haunted house, which contains ghosts with a high degree of authenticity, and will run out to scare everyone. You can try to check how much you would weigh on the moon and stand next to the model of the tallest man in the world. You'll also see a mask made of human skin, a photo of a man with four eyes and a famous Titanic replica made from over a million matches.
Opening Hours: 10:00-21:00
Entrance Ticket: Ripley's Believe It Or Not! Museum
3. Teddy Bear Museum
If you are a true fan of Teddy Bear, you should not miss this museum. Teddy Bear Museum Pattaya, opened in October 2013 by Korean designers, is an ideal destination for families with young children. The pavilion is divided into 12 Zones including Inca Empire, dinosaur, fossil, Africa, Thailand, Underwater World, Eskimo, Christmas village, space, fairy tale, Chinese, and European. Each area is designed according to a separate theme with a realistic light, color, and sound effects. On weekends, there is a wonderful Teddy Bear show taking place in the fairy tale area. The museum currently displays more than 2,000 items related to Teddy. You are also allowed to touch the models. The museum also sells souvenirs related to teddy bears. Admission is 500 baht for adults and 300 baht for children.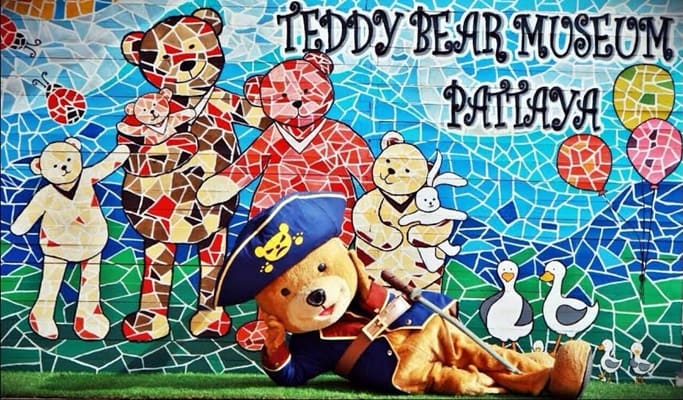 Opening Hours: 10:30-19:30
Entrance Ticket: Teddy Bear Museum Pattaya
4. Underwater World Pattaya
Underwater World Pattaya is the largest and most modern oceanarium in Asia, covering a total area of 4,200 square meters. There are more than 4,000 marine animals in the museum, including more than 200 local species and some rare foreign species. There is also a 100-meter-long underwater world corridor in the museum, known as the longest and most artistic undersea pedestrian tunnel in Asia. Here, you can see a variety of marine life swimming around you and above your head.
Opening Hours: 9:00-18:00
Entrance Ticket: Underwater World Pattaya
5. Parody Art Museum
Parody Art Museum and 3D Selfie Studio were designed with the topic of Parody for the first time in the world. This place is an interesting and exotic place you should visit once in Pattaya. Parody Art Museum consists of several areas, exhibiting iconic works of art. At first glance these works might seem meaningless but if applied to real life, they have great meaning, are profound and unique. When you enter the building, you will be stunned by a bust of Vincent Van Gogh painted in his own artistic style, saying 'Hello Parody', hanging behind at the entrance. Each zone is decorated in a different theme color. Some areas display pictures, others display statues. There are plenty of photo opportunities where you get to be part of the art.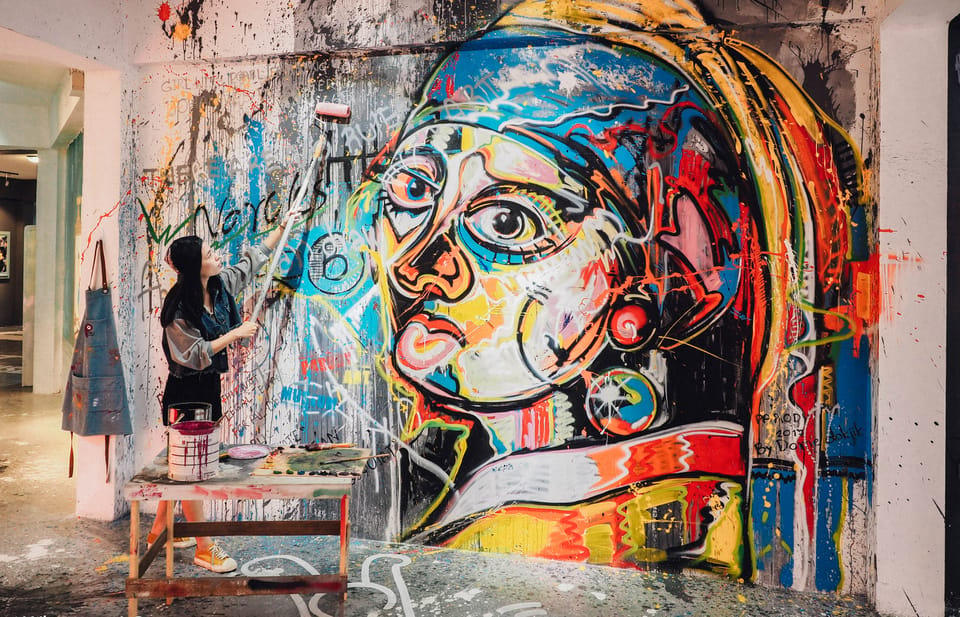 Opening Hours: 9:00-21:00
Entrance Ticket: Parody Art Museum
6. Anek Kuson Sala (Viharnra Sien)
Anek Kuson Sala Museum was built in 1987 to celebrate the 60th anniversary of the birth of King Rama IX. Today this place is often called Viharnra Sien because this museum is home to a collection of sculptures of Chinese saints. The museum is home to a lot of rare antiques and statues from China. The highlight of the Anek Kuson Sala Museum is the horse statue and soldier statue from the Tomb of Emperor Qin Shi Huang.
Opening Hours: 9:00-17:00
7. Naowarat Textile Museum
Thailand is famous for textile items. If you are interested in craft sewing, then you must visit Naowarat Textile Museum in Pattaya. The museum was opened on the occasion of the 70th anniversary of the throne of Thailand's last king, King Bhumibhol. Naowarat Textile Museum is the place set to honor the Thai craft and textile industries by displays of silk, linen, and traditional Thai costumes. The traditional costumes here come in all colors and materials as well as designs. At the museum you will get a chance to have a closer look at the culture of Thailand.
Opening Hours: 9:00-17:00
8. Sukhawadee House
Built in 2000, Sukhawadee House is a seaside mansion owned by Mr. Panya Chotitawan, the owner of Saha Farm, one of the biggest agricultural product exporters. At Sukhawadee House, the striking exterior, unique architecture and ornate interiors are sights you won't want to miss. In this peaceful location you can take a relaxing stroll through the bright and beautiful gardens complete with breath taking sea views and marvel at the sheer luxury that surrounds you. For extra comfort, take a ride on the golf car service to explore the vast grounds in relaxed comfort. Sukhawadee House is located at Naklua Beach in Pattaya.
Opening Hours: 8:00-18:00
Entrance Ticket: Sukhawadee House
9. Asian Spice Museum
Asian Spice Museum is located in the Asian Garden of Herbal Medicine and Spices, also known as Asian Spicy Garden. This museum in Pattaya is home to hundreds of spices from all over Asia. When you are here, you can visit the botanical garden and the shop, which sells spices, herbs, and teas. There is also a short cooking course for those who want to join.
Opening Hours: 9:00-17:00
Pattaya with Kids
Even if Pattaya is mostly associated with beautiful beaches and fun nightlife, the resort city has plenty of family friendly attractions to offer. To fully enjoy your family vacation in Thailand, explore the best things to do in Pattaya with kids.
Where to Stay in Pattaya
Museums and galleries in Pattaya are concentrated in the central part of the city so staying in Central Pattaya is the most convenient choice. If you will stay in Southern Pattaya, Northern Pattaya or Jomtien Beach, you will still be not too far from these attractions.
Staying at one of Pattaya beachfront hotels is a really good idea. For the best options check here: Top 10 Beachfront Hotels in Pattaya.
For more places to stay in Pattaya check Hotels in Pattaya on Booking.com or Hotels in Pattaya on Agoda.com.