Planning a trip to Vietnam and looking where to stay in Da Nang? This guide to the best areas and places to stay in Da Nang with hotel recommendations will help you choose one of Da Nang hotels in the most convenient location so you could explore the city and visit its attractions with ease.
Best Areas & Places to Stay in Da Nang
Da Nang is one of Vietnam's most popular beach towns attracting many visitors from around the world. The accommodations in Da Nang are well developed and diversified so lots of great hotels, resorts, hostels, and homestays have sprung up in and around the city. However, below listed best areas and places to stay in Da Nang are recommended for the biggest convenience.
1. Da Nang City Center
Da Nang City Center is the area between Da Nang Airport and the Han River. The city center has everything a tourist might need. The area is full of restaurants, markets, clubs, bars, travel agents, and notable landmarks such as Da Nang Cathedral, Cham Museum and Han Market. There are 2 main areas for accommodation in Da Nang City Center – near the airport and near the river.
Da Nang Hotels near Airport
Da Nang International Airport is only 2.5 km west of downtown Da Nang. If you want a place that lets you get in and out from Da Nang City easily, the hotel near the airport will be the most convenient accommodation for you. Many hotels even offer a free airport pickup service.
Well rated accommodations near Da Nang Airport:
Samdi Hotel - hotel in the heart of Da Nang City, only 5 minutes from the international airport
Wings House - very well-rated homestay in a walking distance from Da Nang Airport
Homestay Halley - superb Da Nang homestay not far from the airport
Da Nang Hotels near Han River
Another popular area to stay in Da Nang City Center is along the Han River. Han River runs along Bach Dang Street which is the central area of Da Nang City. The area between the Han River Bridge and the Dragon Bridge is considered as the prime location for hotels. When staying here expect more bustling feeling and the convenience of easy exploration of city's main tourist attractions.  Most of hotels have picturesque view of the Han River.
Da Nang City Centre is full of hotels. Hotels here are relatively affordable as the price of the room starts from 200,000 VND per night. There are also luxurious 5-star hotels to make your stay in Da Nang more comfortable.
Some of hotels in Da Nang City Center with the best Han River view:
Val Soleil Hotel - hotel next to Dragon Bridge with an infinity swimming pool on the top floor
Seahorse Han Market Da Nang Hostel - relaxed hostel is a minute's walk from the lively Han Market
Hilton Da Nang - elegant 5-star hotel with Vietnamese-inspired design, conveniently located by Han River
2. Da Nang Beachside
There is no doubt that most of tourists traveling to Da Nang come here for the beach as it is the coastal city. Da Nang beaches stretch from the Son Tra Peninsula all the way down to Hoi An. There are many beautiful beaches in Da Nang such as My Khe Beach, Non Nuoc Beach, Bac My An Beach, and Thanh Binh Beach. Staying at the hotel or resort on one of these beaches and immersing yourself in the cool blue water is really a good choice.
The demand of staying outside the city center and closer to the beach is increasing significantly. The hotels, resorts, restaurants and nightlife venues have gradually grown and lined up every corner of Da Nang beachside. Many hotels here offer sea view.
The most popular area to stay at Da Nang beachside is My Khe Beach which was voted as one of the six most attractive beaches on the planet by Forbes. This beach is gradually becoming a favorite destination for domestic and foreign tourists. My Khe Beach area is situated only 5 km from the center of Da Nang so it is easy to reach all the attractions this region of Vietnam has to offer.
My Khe Beach area provides countless hotels for you to stay just a few steps away from the sea as well as restaurants, cafes and nightlife venues for all tastes and budgets. To make the most of your stay in Da Nang, choose one of the hotels with sea view. Hotels in My Khe Beach area that are offering the best view for the delightful vacation are listed here: Best My Khe Beach Hotels.
Da Nang beachside hotel room prices start from 300,000 VND per night. Usually, the hotels near the beach are a bit more expensive than in the city center, especially during the peak season from April to August. During this time, you should book hotel in advance to make sure you get the desired room.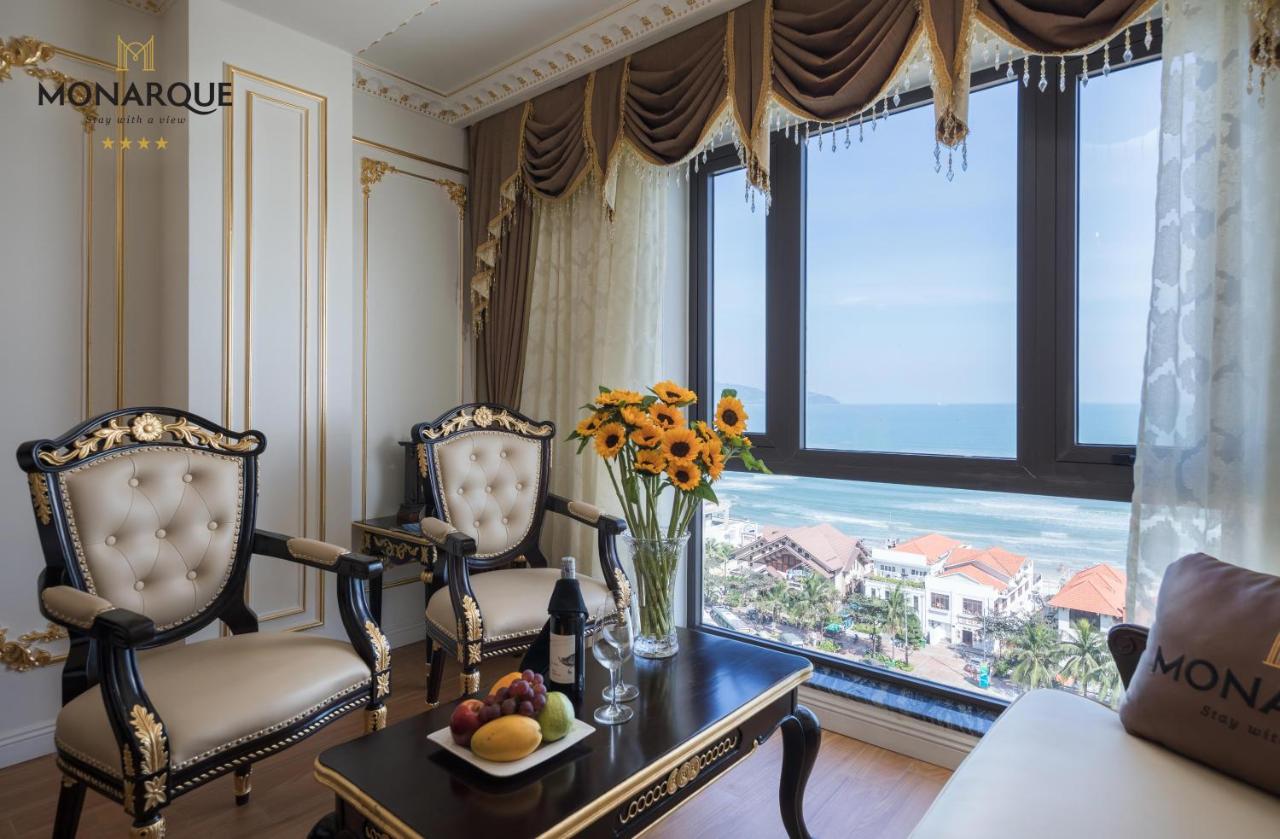 Some of the best hotels at Da Nang beachside:
Monarque Hotel Danang - superb hotel with unique neoclassical style rooms, rooftop swimming pool 2 minutes' walk from My Khe beach
TIA Wellness Resort - beachfront resort right at My Khe Beach that boasts its 5-star villa accommodation
Pullman Danang Beach Resort - luxury 5-star resort set on the white sands of Bac My An Beach, overlooking the azure waters of the East Sea
Da Nang is an ideal place to have an amazing luxurious vacation experience at one of 5-star hotels in this beautiful coastal city. The list of 19 Best Luxury Hotels in Da Nang will help you to choose the right one. For even more comfort, choose to stay at one of the best Da Nang Pool Villas.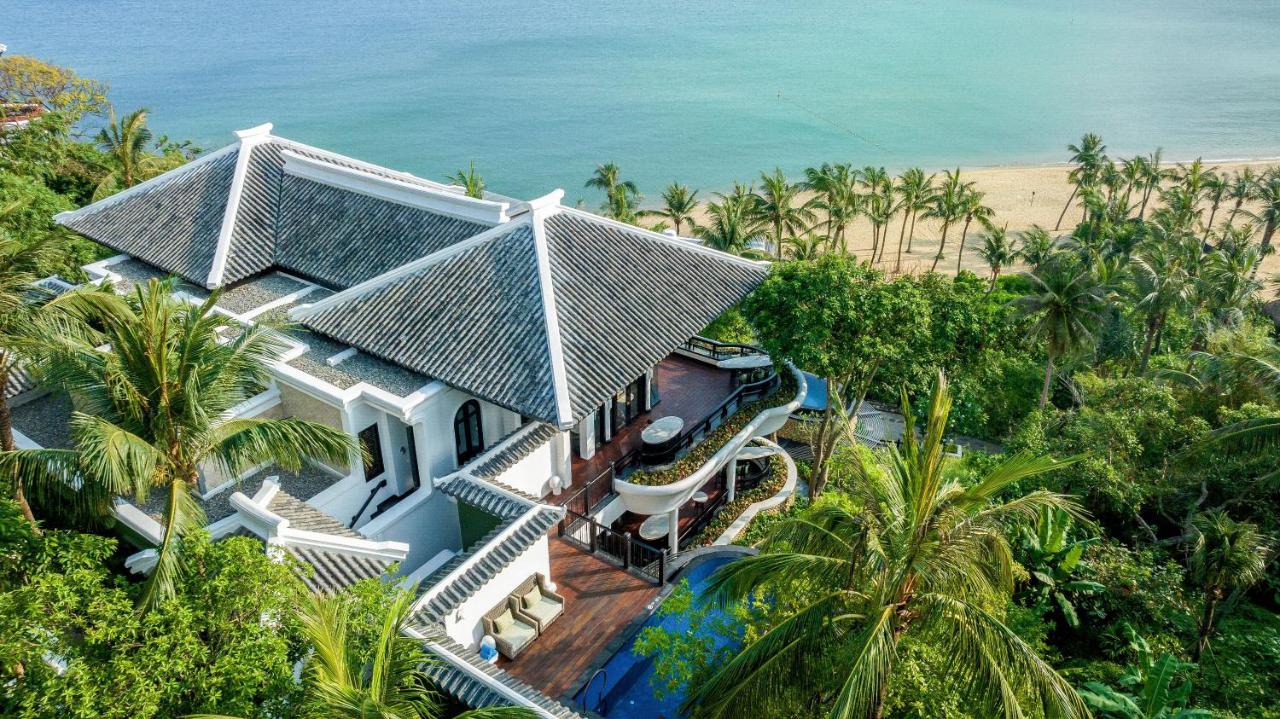 Tips
Book a discounted Vietnam SIM Card online to stay connected with family and friends right from the arrival at Da Nang International Airport.
For ultimate convenience, pre-book a private Da Nang Airport transfer to your hotel at a really affordable price.
The hotel we've stayed in Da Nang during our last visit is located near My Khe Beach. Our review of the hotel can be found here: Hotel in Da Nang: Essenza Hotel & Spa Review.