Planning a trip to Vietnam and wondering where to stay in Sapa? Find the detailed guide to the best Sapa accommodation and the best places to stay in Sapa in different price ranges.
Best Places to Stay in Sapa
Sapa is a small town in Lao Cai province which is hidden among the wonders of nature. The town attracts many tourists to visit Northern Vietnam with its stunning scenery of terrace fields, trekking activities and unique hill tribe villages.
If you are planning a trip to Sapa, you'll find plenty of accommodations there, from budget hostels to luxurious hotels and resorts offering amazing views of the beautiful valley. As each accommodation type has different advantages and disadvantages, this article will help you to decide on where to stay in Sapa.
Find the list of the best places to stay in Sapa below.
1. Hotels in Sapa Town
When looking for accommodation in Sapa, you will find that most hotels are located in Sapa town. Staying in the hotel around Sapa town is very convenient because this area is the center of Sapa and you can easily walk from there to visit various tourist attractions. If you want to visit remote hill tribe villages or go to the market, you can easily take a taxi or bus from here. This area is also a good place to base for eating as there are many restaurants, shops, and night markets.
However, staying in Sapa town also has disadvantages. Due to Sapa's tourism considerable growth, you will find construction site ongoing almost on every corner of the town. If staying in this area, you may have to deal with the construction noise disturbances during the day.
Another downside of this choice is that Sapa town is full of high buildings. When you will be booking accommodation, some might advertise that the room you booked comes with beautiful mountain views. But once you reach Sapa, you may not see the view at all because the newer hotels that are being built often obscure all those beautiful views. We would advise you to read the newest hotel reviews of the hotel carefully before booking.
This is the list of hotels in Sapa town that we would recommend because of their great review scores encouraging to expect a delightful stay.
Budget Hotels
Best Hotels in Sapa Town under 30 EUR:
Mid-range Hotels
Best mid-range Hotels in Sapa Town (very good value for money):
Luxurious Hotels
Luxurious hotels guaranteeing comfortable stay in Sapa: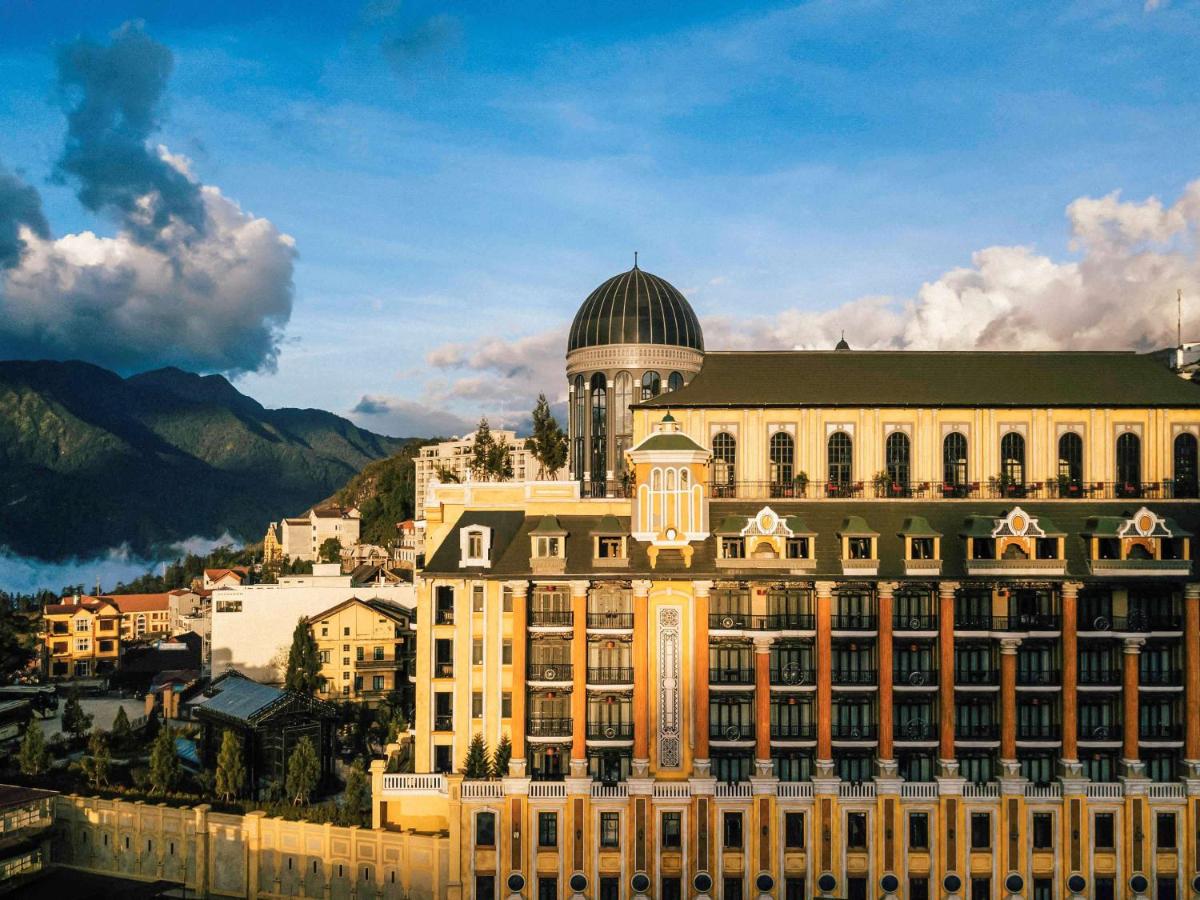 2. Hostels in Sapa
Hostel is a budget-friendly type of accommodation that is suitable for travelers traveling as a family or with a group of friends. For those who travel alone, hostel is also an interesting option because you can meet up other tourists there.
However, there's one thing you should know about hostels in Sapa. Normally, hostels here are not the right place for people who come to party (if you looking for a party, there are night clubs in Sapa town). Most of people travelling to Sapa and overnighting in hostels are just resting before starting the day tour trek to the waterfalls and nearby villages. Currently, Sapa doesn't have many hostels to offer for tourists and most of them are located around the town center, which is easy to travel to and is convenient for touring the area.
Cool hostels in Sapa with good review score:
3. Homestays outside Sapa town
If you want to be close to nature and immerse yourself in local culture or have already a plan for trekking to one of the tribe villages, consider staying outside the town as you there you will be able to truly experience the natural beauty of Sapa. Sapa is a small town famous for ecotourism ant staying at a homestay out of town is one of the best accommodation options there. In Sapa, there are many options for homestay as there are many villages that offer accommodation like this such as Giang Ta Chai Village, Ta Van Village, Ta Phin Village, etc.
The homestays in Sapa are mostly traditional hill tribe houses where you can live with hill tribe people and spend the day with them. Staying at a homestay, you will have an opportunity to experience the local way of life and understand more about the culture and traditions. The locals here are really hospitable. In some homestays, the locals even have cooking activities with their guests so you get an opportunity to cook and try delicious local food. However, when staying at homestay like this you may have to stay with other travelers.
The price of overnight at homestay outside the town is quite cheap. The more far you stay, the cheaper it should be, but you will have additional expenses for transportation from the town to the village.
Unique homestays of hill tribes in Sapa:
4. Resorts in Sapa
There are many resorts in Sapa and most of them are eco-resorts - resorts that are friendly to nature and have a concept of environmental preservation.
Most of resorts in Sapa are located in the mountains outside of Sapa town where they are surrounded by beautiful mountainous scenery, rivers and stunning rice terraces. The resorts in Sapa are simply designed but provide convenience for guests and offer magnificent panoramic views. Some of the resorts offer free shuttle service to Sapa town throughout the day. If you choose to stay at the resort in Sapa, you will definitely enjoy the natural beauty of green mountains and impressive rice terraces.
Here are the resorts in Sapa with some of the most impressive views:
For more accommodations with amazing views check: 9 Hotels in Sapa with the Best View.
So where exactly to stay in Sapa?
When choosing the place where to stay in Sapa, you should choose your accommodation depending on the activities planned for your trip. If you are coming to Sapa to relax, chill out and just enjoy amazing views, then choose to stay at a hotel or resort that looks the most convenient for you. But if you have a trip plan with many activities, such as trekking all day to the villages and the surrounding areas, or want to learn more about local way of life, consider staying at one of traditional homestays.
Many travelers (including us) book accommodation both in Sapa town and outside the town. On the first day, we have chosen to stay at hotel in Sapa town because we wanted to have a normal rest after a long journey from Hanoi. The next day, we decided to move outside of the town in order to get completely different Sapa experience that couldn't be found anywhere else.