If you are planning to visit Chiang Mai during your Thailand trip and looking for a perfect pool to relax in style at swim-up bar with refreshing cocktails, make sure to choose one of the best Chiang Mai hotels with pool bar for your upcoming vacation.
Best Pool Bars at Chiang Mai Hotels
Meliá Chiang Mai
Anchored by a picture-perfect swimming pool, Meliá Chiang Mai has introduced Tien Pool Bar with a design that pays tribute to some of Chiang Mai's most famous landmarks including Tha Phae Gate.
Situated on the second floor of the hotel, on the lively Charoen Prathet Road by the River Ping and Night Bazaar in the heart of Chiang Mai city, Tien Pool bar is open daily from 10:00 until 19:00.
With a 28-seat capacity, the bar's stools, outdoor sofas and sunbeds make the most of the hotel's outdoor pool with striking tiling that makes for a contemporary interpretation of textile patterns the locals call "teen jok". Similar patterns are also evident on the exterior façade of the hotel visible from the bar.
Its distinctive red brickwork references Chiang Mai's venerable landmark Tha Phae Gate. As the east entrance to the Old Town, the gate was designed to protect Chiang Mai from invaders.
Arch-shaped mirrors behind the bar's counter are nods to 700-year-old Buddhist temple Wat Umong, also known as "Tunnel Temple". Tien Pool Bar's gardens draw inspiration from the picturesque Royal Flora Ratchaphruek.
The bar's menu includes the 'Triple Decker Sandwich' comprising fried breaded chicken, bacon, lettuce, fried egg and aioli on dark rye bread. The 'Plant-based Burger' features hummus, tomatoes and gherkins on a sesame bun accompanied with potato wedges, and the 'Cheese Burger' is made up of a grilled beef patty topped with melted cheese served with caramelized onions, gherkins and French fries.
The 'Seasonal Fruit Platter' with wild honey, Greek yogurt and lime is part of the hotel's sustainable '360° Cuisine' program. Under the program, the hotel works closely with local farmers to help them improve sustainability and encourage ethical production to make communities and the overall food system more resilient.
The pool bar also serves fresh juices, smoothies and shakes, soft drinks, beers, mocktails, cocktails, and wines including organic and vegan wines.
Royal Flora Ratchaphruek's colourful flowers inspire the bar's selection of imaginative cocktails such as 'Meliá Blossom', comprising lychee juice, lime juice, cherry blossom syrup, and grenadine, decorated with coral vine flowers.
Served in a coconut shell, Coco Cooler features rum, banana liquor, caramel syrup, coconut milk, pineapple juice, and lime juice.
Book your stay at Meliá Chiang Mai and enjoy a perfect relaxation during your time in Northern Thailand.
Khum Phaya Resort & Spa Centara Boutique Collection
Pool and swim-up bar at Khum Phaya Resort & Spa Centara Boutique Collection lets you bask in the sun, relax in style and laze the day away with a delightful tropical sip. The pool bar makes it impossible to tear yourself away from the lagoon-shaped swimming pool. Replenish with a lush array of refreshments in between laps or fun conversations at the swim-up bar.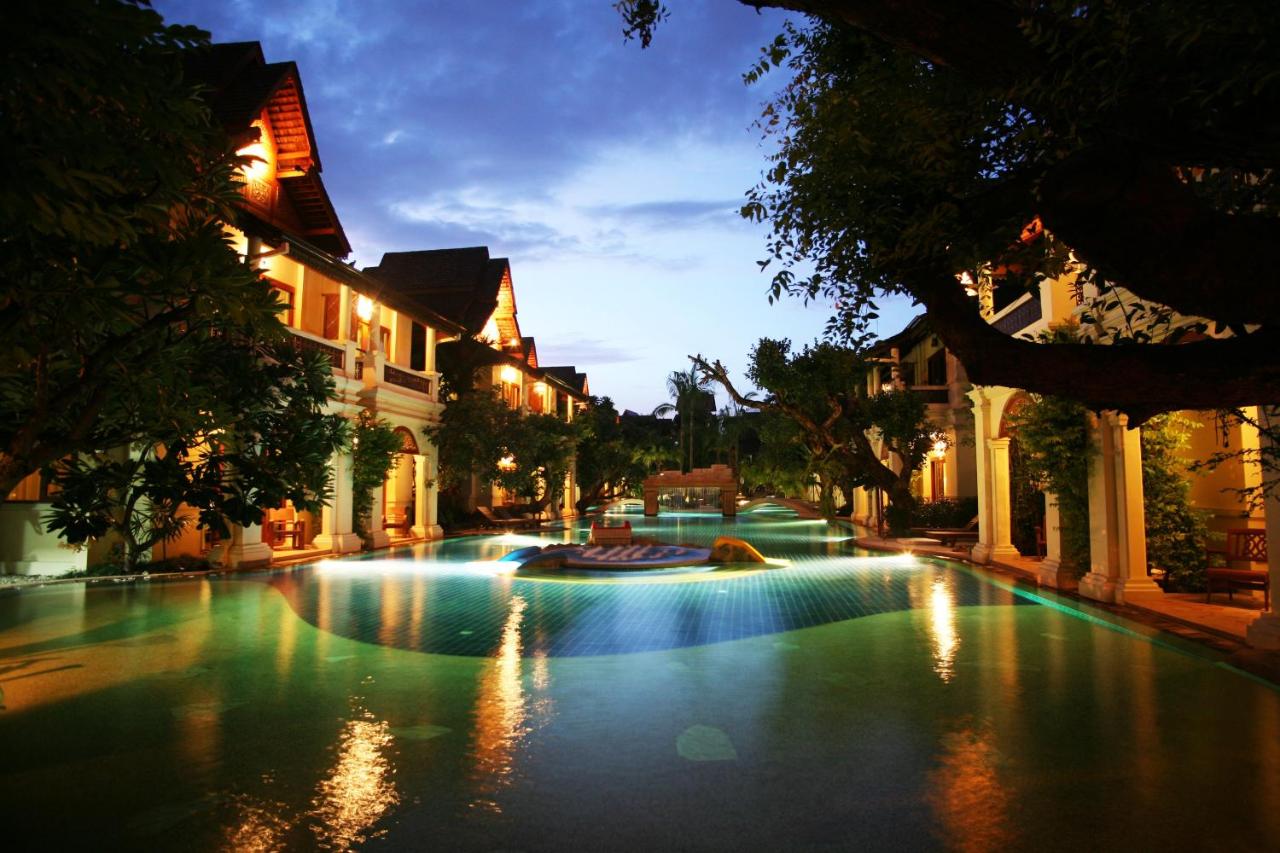 RatiLanna Riverside Spa Resort Chiang Mai
Bask in the luxury of infinite pool at RatiLanna Riverside Spa Resort Chiang Mai and daydream the hours away. Recline in the comfort of our sunbeds, lounges and chat with friends for hours of relaxing. If the mood strikes you, take a dip in our Dips'n Sips. Hotel's pool bar is open from 7:00 until 21:00.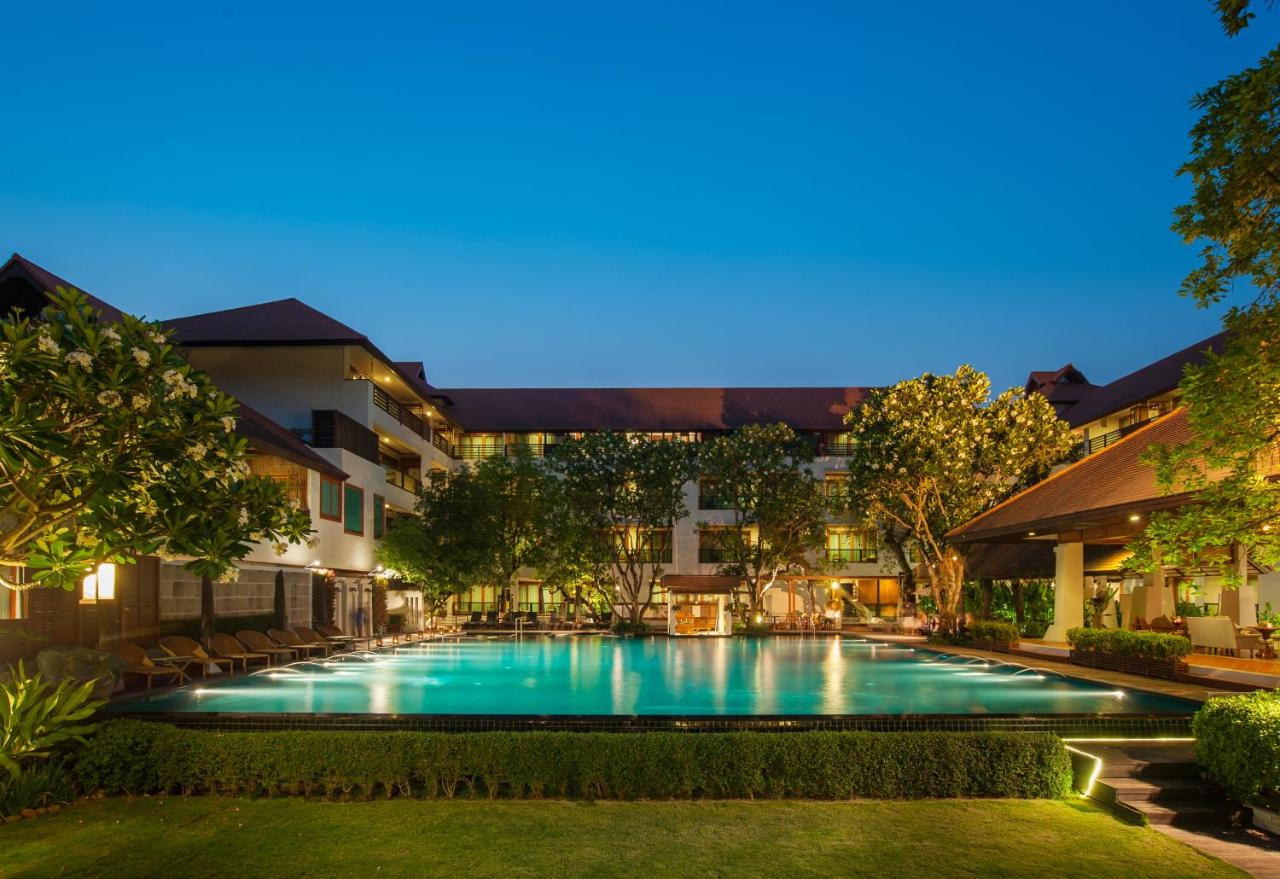 Le Méridien Chiang Mai
Relax and unwind at Plunge Pool Bar of Le Méridien Chiang Mai in the morning or during sunset with light snacks and refreshing beverages including mixologist cocktails. Opening hours of the pool bar are from 9:30 until 19:00.
akyra Manor Chiang Mai
Let your eyes wander up the striking facade of akyra Manor Chiang Mai, over Manor Studio maverick Chaw Chih Wen's reimagining of the crumbling brickwork that makes up the northern capital's ancient wall. When they reach the top, feel your spirits rise.
Here awaits Rise Bar, Chiang Mai's new home of mixology, classic cocktails, fine wines and good times. This rooftop nest arrays chic design around the town's coolest pool where the sunset cocktail hour is both an essential ritual and a religious experience.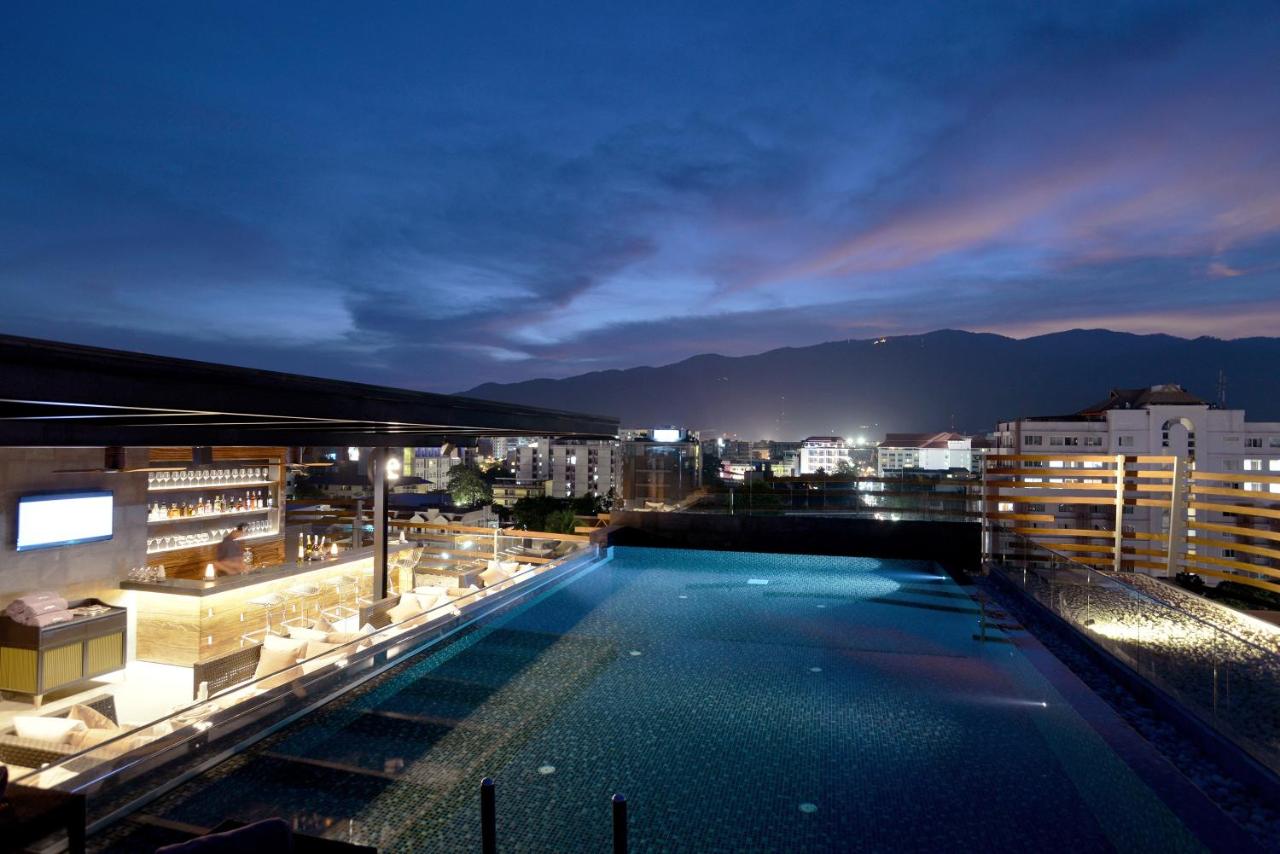 Be noted that the pool is for in house guests' enjoyment only.
North Hill City Resort
The Rock Pool Bar at North Hill City Resort in Chiang Mai offers an extensive selection of casual meals, from sandwiches, pasta and pizza to refreshing drinks such as juices, crushed ice and fruit lemonades and cocktails. The Rock Pool Bar is open daily from 7:00 until 21:00.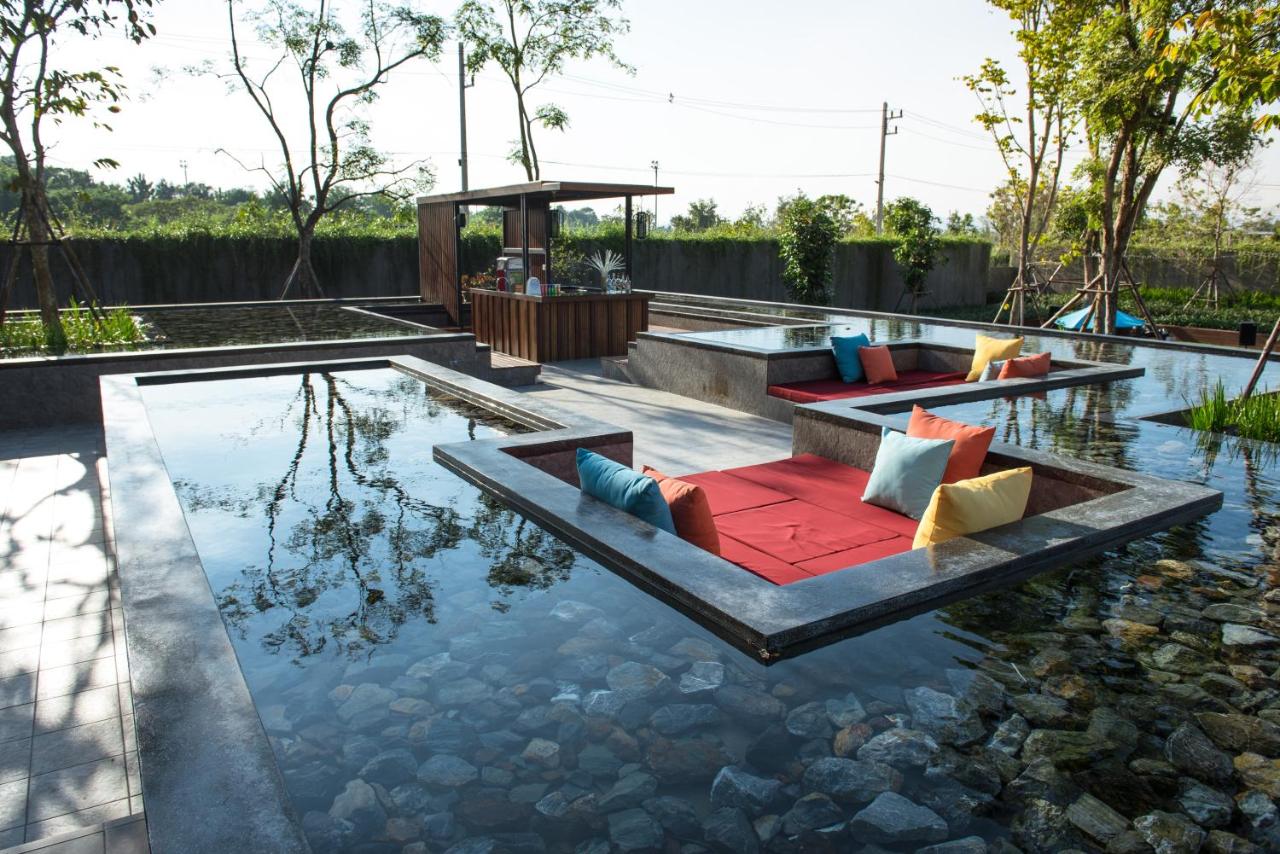 Mövenpick Suriwongse Chiang Mai
Fresh, chilled coconuts and delicious mango smoothies are among the highlights at Pool Bar of Mövenpick Suriwongse Chiang Mai. Swim a few lengths in the outdoor swimming pool overlooking Chiang Mai, or simply relax on the sundeck whilst enjoying the views. Hotel's pool bar is offering a selection of beverages, cocktails and light snacks to be enjoyed poolside.