Dalat is a well-known tourist destination in Vietnam, attracting people with a cool climate and picturesque sceneries. If you will be flying there and wondering how to get from Lien Khuong Airport to Dalat, this article will help you choose the best way to travel from Dalat Airport to city by shuttle bus, taxi or private transfer.
Lien Khuong Airport
Dalat Airport is officially called Lien Khuong International Airport (DLI). In terms of geographical location, Dalat Airport is located right on Highway 20 in Lien Nghia town, Duoc Trong district, Lam Dong province.
The architecture of Dalat Airport is inspired by the flowers of Ye Quy, the typical flower of the highlands. The beautiful design of Lien Khuong Airport in Dalat is really impressive.
The popular domestic destinations connected to Lien Khuong Airport include Hanoi, Vinh, Da Nang, Ho Chi Minh City and Can Tho. These domestic flights are operated by local carriers Vietnam Airlines, Vietjet Air and Jestar Pacific.
The airport is also connected with Thailand, Singapore, Malaysia, South Korea, Laos and Cambodia by international flights offered by Thai Vietjet Air and AirAsia. During holidays or peak season more flights are added to better meet the travel needs of passengers.
Distance from Dalat Airport to City Center
Unlike in other Vietnamese cities that have an airport right in the city, Lien Khuong Airport is located about 30 km from the center of Dalat city.
How to get from Dalat Airport to City
For getting from Dalat Airport to city center, there are several transportation options such as Airport shuttle bus, Taxi and Private Car Transfer. Detailed information about each of these Dalat Airport transfer options is provided below.
Dalat Airport Shuttle Bus
Update October 2023! According to the latest reports, this shuttle bus is no longer operating at Dalat Airport. Therefore, the only option for getting from Lien Khuong Airport to Dalat is a private transfer / taxi, unless you are ready to walk for about 1.2 km to the highway and catch a local bus there.
Dalat Airport Shuttle Bus was the most economical way for getting from Lien Khuong Airport to Dalat city center or vice versa. The company used 29-seat buses that are quite spacious, clean and comfortable.
Taking the airport shuttle bus is mostly suitable for solo travelers who travel to Dalat with small luggage. Dalat Airport Bus is also convenient for those who are planning to stay near the city center. However, if you have booked a hotel or resort away from the center or in some mountain village, you should choose another mean of transportation for getting from Dalat Airport to your accommodation.
Dalat Airport to City Center
Dalat Airport shuttle bus was departing from Lien Khuong Airport to Dalat city center after every landing flight. Finding the shuttle bus at the airport is easy as you just need to walk out from the arrival building to the parking area and there will be Dalat Airport Bus ticketing staff waiting to take you to the city center. The shuttle bus will terminate its trip at the Ngoc Phat Dalat Hotel so you will need to take a taxi or walk to your accommodation unless you will be staying at this hotel (it's highly recommended!).
Dalat City to Dalat Airport
For taking the airport bus from Dalat city to Dalat Airport, you needed to get to Ngoc Phat Dalat Hotel by yourself as Dalat Airport Shuttle Bus picks up passengers there. The bus normally departs about 2 hours before the scheduled flight and the staff is really aware about the latest flight schedule of Lien Khuong Airport.
Dalat Airport Bus Ticket Price
Dalat Airport Bus ticket price was 40,000 VND per person for a one-way trip from Lien Khuong Airport to Dalat and vice versa. The bus ticket can be purchased from the ticketing staff that is waiting for passengers around the bus departure point.
As the shuttle bus is currently not operating, there is no economical way for getting directly from Dalat Airport to city center. If you are on a tight budget, you can walk for about 1.2 km to the Highway 20 and catch a local bus there. However, this option is only suitable at the daytime as these public buses stop operating early in an early evening.
Dalat Airport Taxi
Taking Dalat Airport taxi is another popular way for getting from Lien Khuong Airport to Dalat City. Taxis are convenient, travel faster and save time as you don't need to wait for them to depart, like you need to do when taking the airport bus.
Dalat Airport Taxi fare for a trip from the airport to the city normally ranges from 155,000 VND to 300,000 VND, depending on the taxi company and the type of car you choose. However, at night (from 22:00 to 05:00) the fare is much higher and can be almost double that. Pay attention that all taxi companies operating at Lien Khuong Airport limit the length of the journey from the airport to Dalat city to 35 km. If you will be going further, the price will automatically jump and you will need to pay much more.
Several taxi companies are operating at Lien Khuong Airport so you can choose from companies such as Mai Linh Taxi, Taxi Lado, Thang Loi Taxi and Taxi Dalat.
Dalat Airport Transfer by Private Car
Using Dalat Airport transfer by private car can be considered as the best option for getting from Lien Khuong Airport to Dalat and many tourists prefer to use this service due to its comfort and convenience. Private Dalat Airport transfer is especially suitable for large groups as you can book a vehicle to suite your need the best. As soon as you get to the airport, you will easily find the car and the driver, who will take you right to the door of your hotel. You won't need to worry about exchanging currency or being overcharged as the trip will be prepaid. Private transfer is a really hassle free way for getting from Lien Khuong Airport to Dalat or vice versa.
The private transfer will take you from the airport to anywhere in Dalat at a fixed price, regardless of time of the day. The price of Dalat airport transfer depends on how many seats you want. The average prices for private transfer are the following:
Transfer by a 4-seater car costs around 330,000 VND one way
Transfer by a 7-seater car costs around 390,000 VND one way
Transfer by a 15-seater van costs around 900,000 VND one way
Private Dalat Airport transfer to/from Lien Khuong Airport can be easily booked here: Private Dalat Airport Transfers (DLI) for Dalat City.
Motorbike taxi
At Lien Khuong Airport, there are no motorbike taxis or Grab services available so you have to go to the Highway 20 to catch a motorbike taxi. The 30 km long journey to the city center by a motorbike taxi should cost about 300,000 VND. It can take about 45 to 60 minutes to get to Dalat.
Hotels near Lien Khuong Airport
If you are planning to travel to Dalat and wondering where should you stay, check the guide to Dalat best areas to help you decide which area would be the best to base for your trip. It can be hard to find a hotel nearby Lien Khuong Airport. However, you can stay in Dalat city center instead because it is easy to transfer between these places.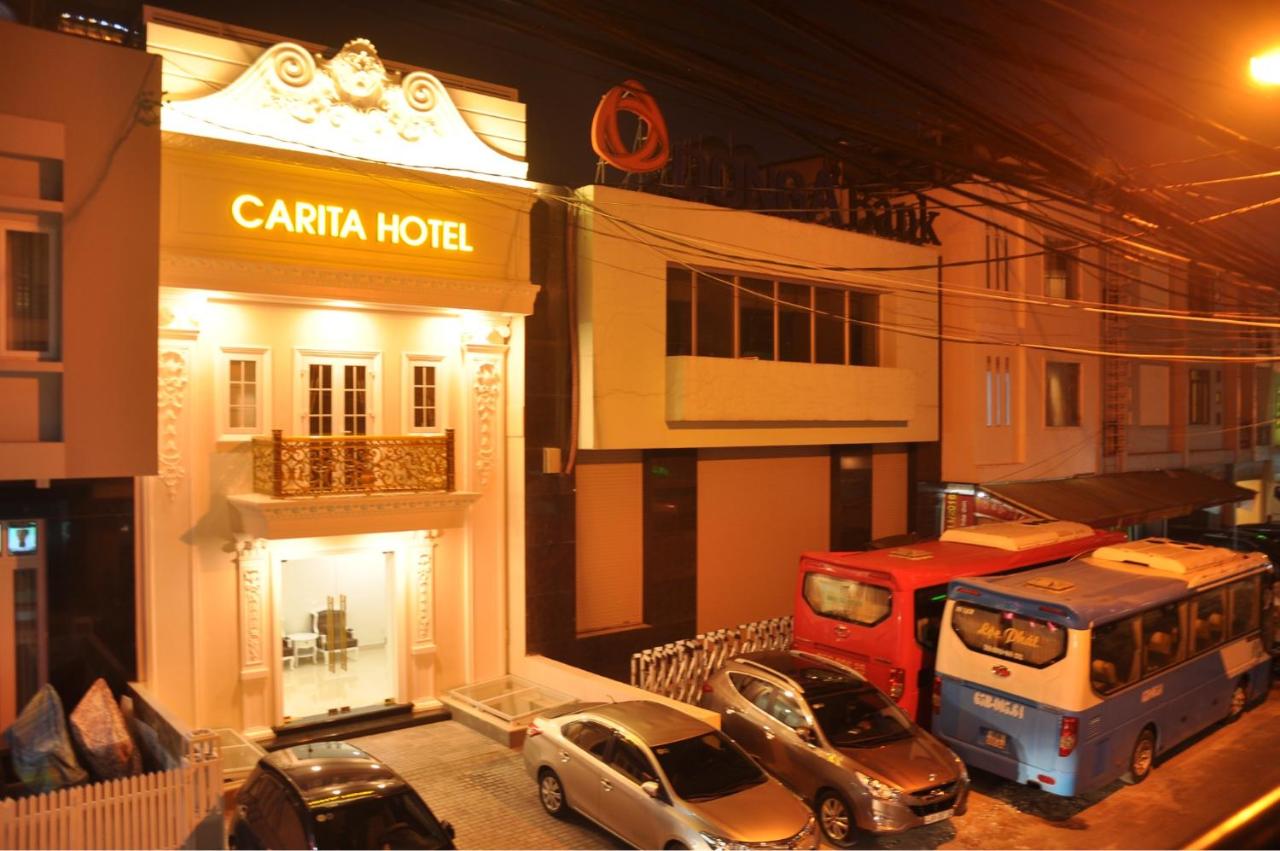 Some of the best hotels in Dalat city center with great review scores:
The extended list of Dalat best hotels with great reviews can help you choose the place to stay during your vacation.
Tips
You can travel around Dalat in a private, comfortable vehicle and make your own itinerary with a pre-booked private car charter.
This complete guide to the top tourist attractions in Dalat can give you the in-depth information and inspiration to help you plan your visit. There are also loads of fun things to do in Dalat for families. Check out our guide to the most family-friendly attractions in Dalat.
If you are wondering what to do in Dalat at night, don't skip these top nightlife experiences in Dalat.
What's the best food in Dalat and where to eat it? These are the most popular delicacies in Dalat that you should try once visiting this city.