Planning your holidays in Thailand and looking where to stay in Koh Kood, Trat province? Find the list of the best Koh Kood hotels, including the most popular hotels and resorts in Koh Kood: family hotels, beach resorts, villas, and other kinds of accommodation.
Koh Kood
Located more than 300 km southeast of Bangkok, Koh Kood, which is often spelled as Koh Kut, is an island in Trat province. Kood Island is famous for its solitude and tropical scenery and attracts tourists from all over the world. It is a tourist destination not to be missed if you want to get away from hustle of daily life to immerse yourself in the real island life and nature.
The popular beach in Koh Kood include Bang Bao Bay, Ao Noi Beach, Khlong Chao Beach, Khlong Hin Beach, Ao Tapao Beach, Ao Phrao Beach, Sai Daeng Beach, Ao Ta Khian Beach, Ao Jak Beach
Where to book Koh Kood hotels?
The most convenient way to book Koh Kood hotels is by using a reliable online travel agent such as Booking.com or Agoda.com.
List of Koh Kood Hotels
The list of most popular Koh Kood hotels is provided below:
---
To decide on the best option for the trip, more detailed information on each of the hotels with reviews, prices and availability of rooms for the selected dates can be found by clicking the links provided.
---
1. Baan Bua Cottage
Baan Bua Cottage is small guesthouse, located near klong Mad community on Koh Kood, operated by local people. Baan Bua offers 5 houses, with an inexpensive rate per night. The room save, clean and comfortable. Hopefully you will have some good memories from Koh Kood.
2. Koh Kood Paradise Beach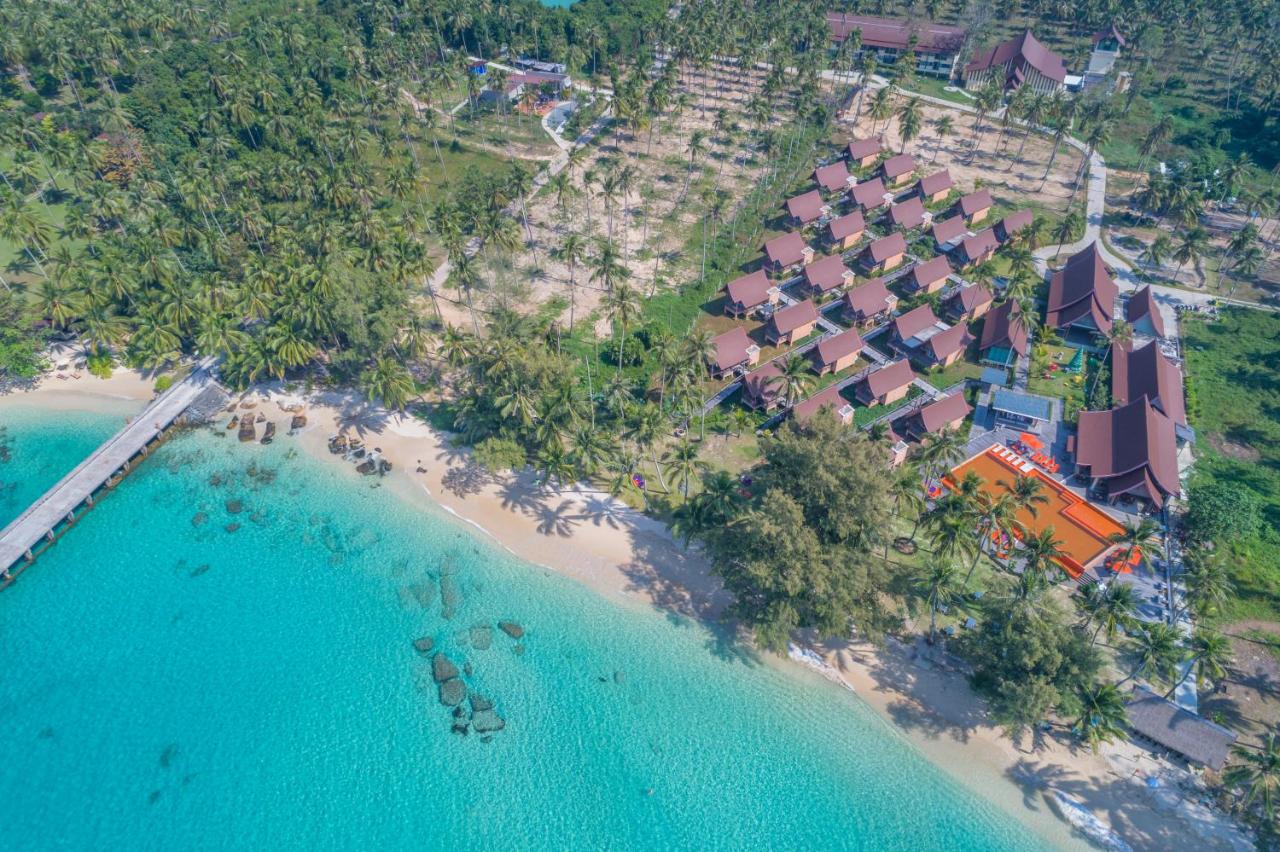 Koh Kood Paradise beach located on Ta Pao beach. The Resort contained 200 meters long beach front across the beautiful white sand beach, crystal clear water and clear blue skies where you can enjoy, relaxed and feel harmonious of a fresh natural resource of the island. Our resort has rooms in a modernize Thai style situated right on the beach, enjoy amazing ocean views from the unusual orange colored infinity pool and relax on the wide wooden decking parallel along white sand beach.
---
Trat Hotels
Top hotels in Trat province are listed here: Trat Hotels