Planning your holidays in Thailand and looking where to stay in Trat province? Find the list of the best Trat hotels, including the most popular Trat City hotels and resorts in the islands: top family hotels, beach resorts, villas, and other kinds of accommodation.
Trat
Trat is a province located in Eastern Thailand, located about 315 km from Bangkok. This small province borders Cambodia in Eastern Thailand, Chanthaburi Province in the North and the Gulf of Thailand in the South. Trat owns a beautiful natural landscape with many large and small islands with long white sandy beaches and colorful coral reefs. The province's top attractive tourist attractions are Koh Chang and Koh Kood to attract an international tourists.
Top attractions in Trat include Koh Chang, Koh Kood, Koh Mak, Koh Kham, Black Sand Beach, Ban Nam Cheaw, Koh Kradad, Klong Chao Waterfall, Ban Ta Renae, Ban Chuen Beach, Wat Buppharam or Wat Plai Klong , and Trat Museum.
Where to book Trat hotels?
The most convenient way to book Trat hotels is by using a reliable online travel agent such as Booking.com or Agoda.com.
List of Best Trat Hotels
The list of most popular Trat hotels separated by the area is provided below:
---
To decide on the best option for the trip, more detailed information on each of the hotels with reviews, prices and availability of rooms for the selected dates can be found by clicking the links provided.
---
Trat City Hotels
1. Golden Cliff Beach Resort
Golden Cliff Beach Resort, nestled between the Bantat Mountain and sparking Andaman Sea, is one of the holiday destination where you can enjoy the beautiful scenery of the gulf of Thailand. The resort is located just 45 kilometers, away from Trat province in the direction to Klong Yai.
2. J.P.GRAND HOTEL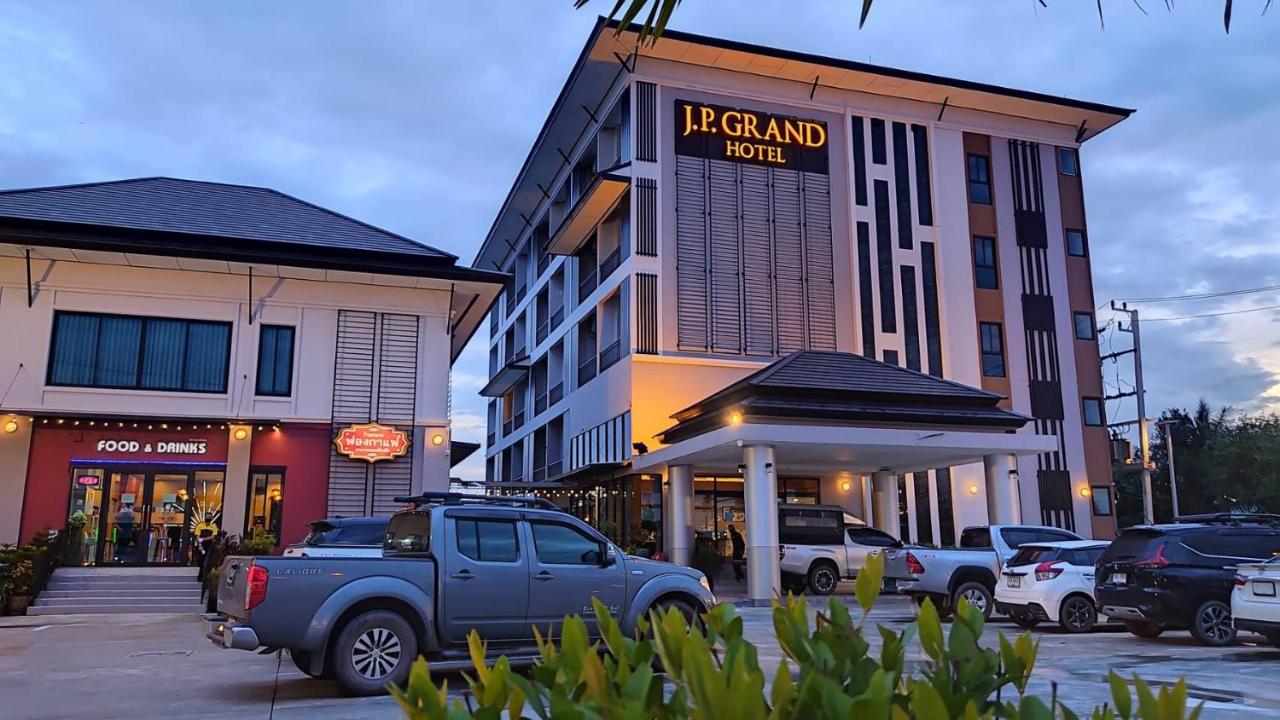 Located in Trat, J.P.GRAND HOTEL provides accommodations with a restaurant, free private parking, an outdoor swimming pool and a shared lounge. This 4-star hotel offers a garden, city views and a terrace.
3. Cenatara Chaan Talay Resort and Villas Trat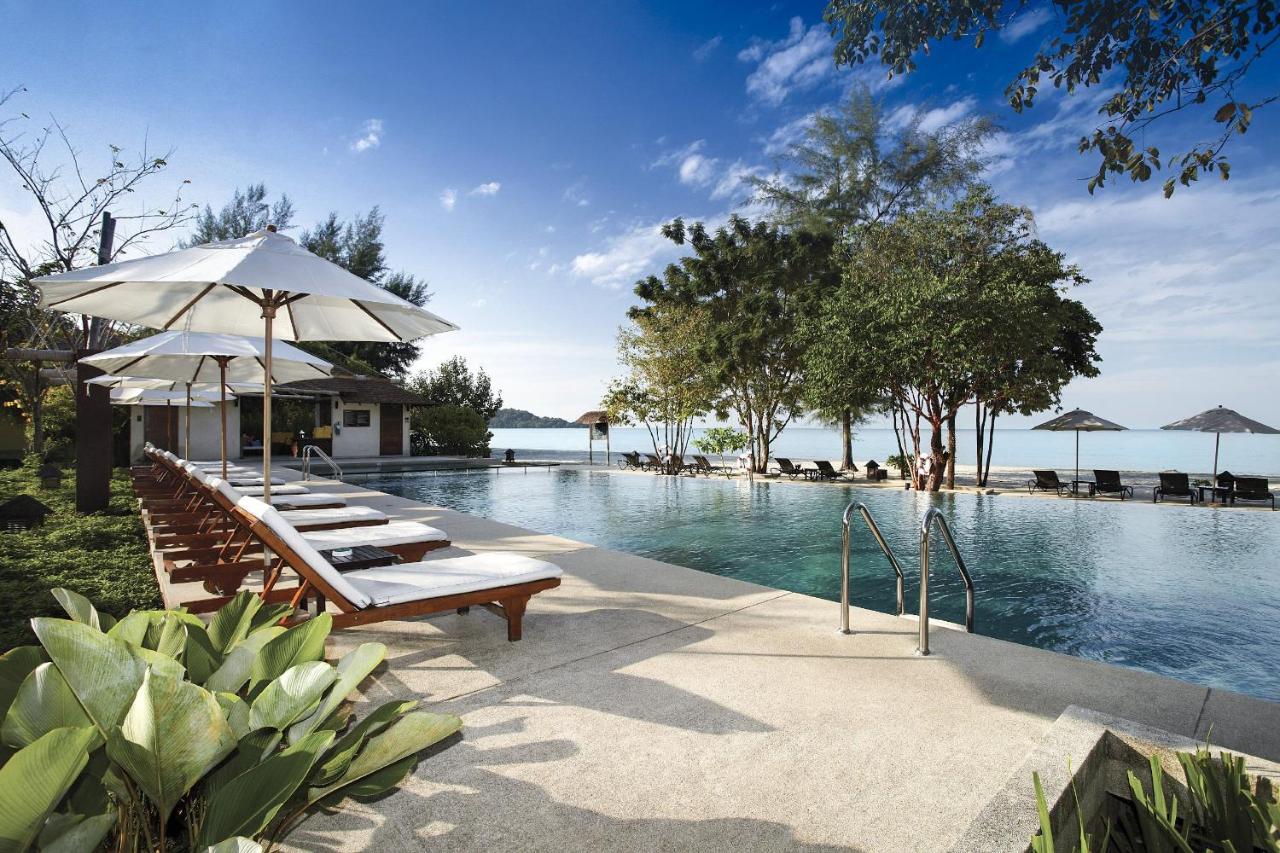 Occupying a pristine, isolated position, stunningly set between the hills and sea, Centara Chaan Talay Resort And Villas Trat offers peace and quiet as can be rarely experienced and a resort very nearly as unspoilt and attractive. Featuring only 44 suites and villas, the intimate Centara Chaan Talay Resort & Villas Trat is framed by a river and jungle to one side and a 400-metre-long beach to the other. The resort is located 40 minutes away from Trat town and 60 minutes from Trat Airport.
4. Tratcity Hotel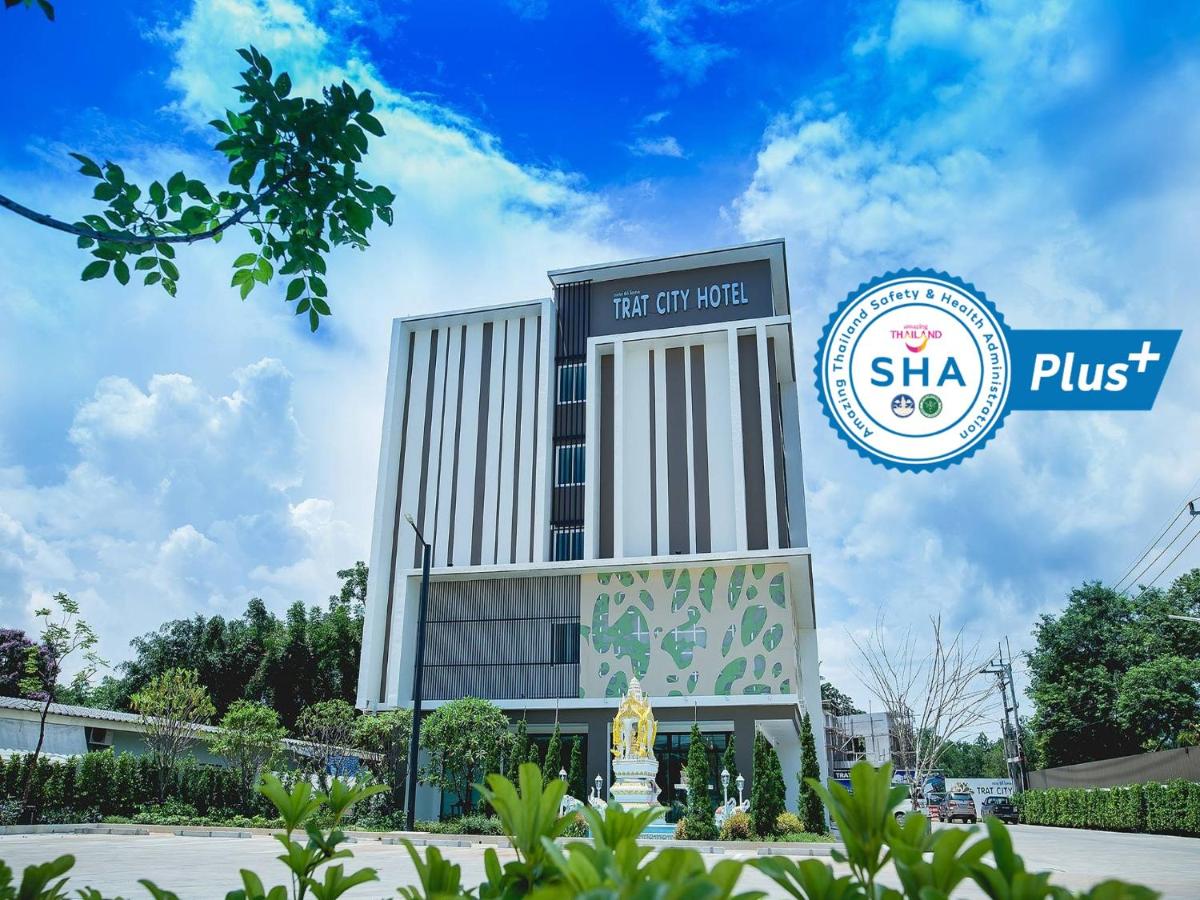 Set in Trat, Trat City Hotel offers accommodation with a restaurant, free private parking, an outdoor swimming pool and a fitness centre. With a shared lounge, the property also has a garden, as well as a terrace.
---
Trat Hotels in Koh Chang
1. Kai Bae Beach Resort
Kai Bae Beach Resort is a resort located on Kai Bae Beach where you can swim in the sea. It is another beautiful sunset view point. Along with experiencing the relaxing atmosphere, the wind, the sunlight and the sound of the sea waves. It is a resort suitable for couples, families and groups of friends.
2. Sea View Koh Chang
Sea View Koh Chang is recognized as one of the best Koh Chang beachfront resort location, beautifully located on long tranquil white-sandy beach with spectacular and panoramic view of 4 charming islands and the azure water of Gulf of Thailand, surrounding with 25 hillside acres of rainforest habitat. Providing spacious 156 sea view rooms and suites with charming seascape of island romance. All luxurious deluxe rooms, family rooms and suites are designed with the utmost luxury and comfort to suit all guests' preference, from romantic honeymooners to family retreats or adventure holidays.
3. Kacha Resort and Spa, Koh Chang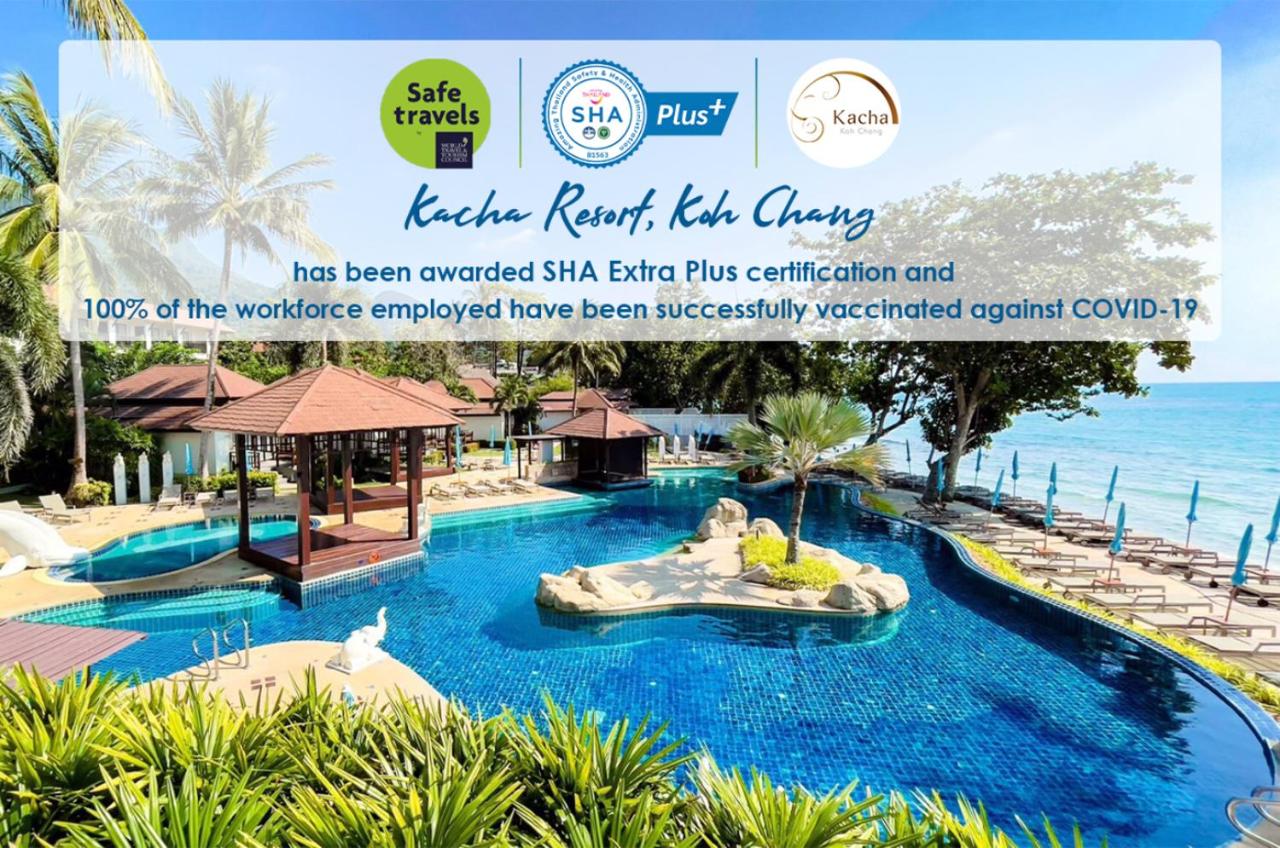 On the island's most privileged location, Kacha Resort & Spa is set in the heart of Koh Chang's most beautiful White Sand Beach. Koh Chang Kacha Resort has 2 outdoor pools, 2 restaurants, a beach bar and a pool bar. Rooms at Kacha Resort feature a private terrace with garden views.
4. Koh Chang Cliff Beach Resort
The eco-friendly Koh Chang Cliff Beach Resort offers a relaxing tropical retreat surrounded by natural landscapes. The resort features a cliff top infinity pool, private beach and a restaurant. Located at Kai Bae Beach, Koh Chang Cliff Beach Resort is a 10-minute drive from Ao Sapparod Pier. The spacious rooms feature private balconies with panoramic views.
5. Iyara Resort & Spa
Featuring a garden, Iyara Resort & Spa is located in  Koh Chang, 2.4 km from Klong Prao Beach and 2.6 km from Kai Bae Beach. With a shared lounge, the hotel has air-conditioned rooms with free WiFi.  Your slow life is beginning at green garden or blue pool.
6. Kohchanglagoon Princess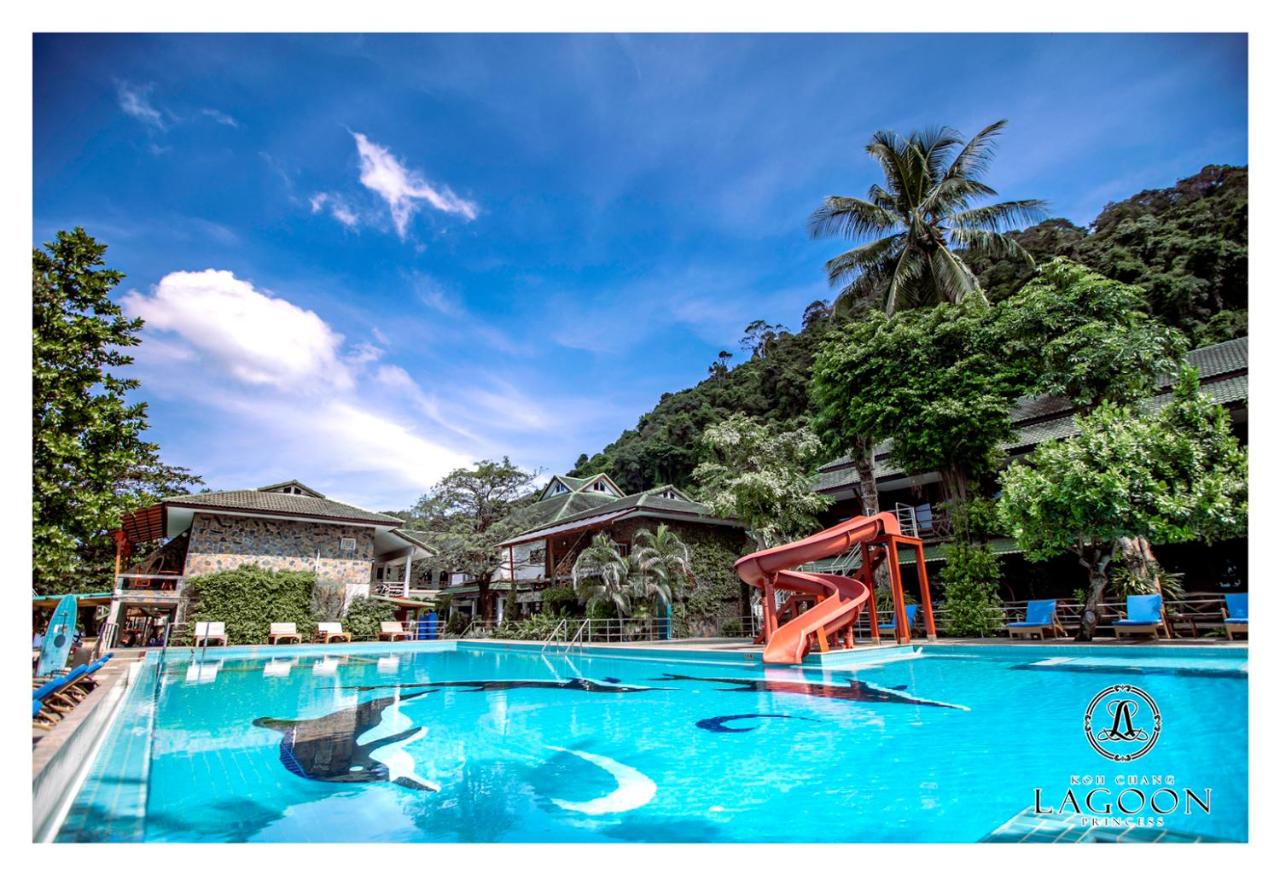 Koh Chang Lagoon Princess lies on the White Sand Beach the most beautiful fine sandy beach on the island of Koh Chang. The 150 m. long and very clean private white sandy beach is the longest one in the whole of Had Sai Kao (White Sand Beach).  There are many amenities such as a swimming pool with players, Lagoon GYM, beach front restaurant and bar, free WiFi, free parking and air-conditioned rooms with private balconies
7. Chang Cliff Resort
Chang Cliff Resort presents beautiful views of Koh Chang's mountains and ocean from its spacious air-conditioned bungalows. The resort is a 10-minute walk from the sandy beaches of Koh Chang. Spread out in 3 rows, the bungalows at Chang Cliff Resort feature private balconies and large windows with beautiful landscape views.
8. Koh Chang Paradise Hill
Koh Chang Paradise Hill has 96 rooms in modern design. The  swimming pool offers relaxations and comfort. Whenever you are looking for a holiday destination, Koh Chang Paradise Hill is perfect for short stays and long vacations. The friendly staff are always ready to make you feel like home with their Thai charms and smiles.
9. Cookies Hotel
Cookies Hotel is located at the white sand beach in the heart of Koh Chang, that has been popular and favorite by tourists. There are two accommodation zones, those are mountain view and sea view thereby the customers able to choose. There are also have the restaurant, the convenience stores. Importantly, nearby tourist attractions, entertainment venues such as the chilling bars, chic cafes and clubs.
10. SYLVAN Koh Chang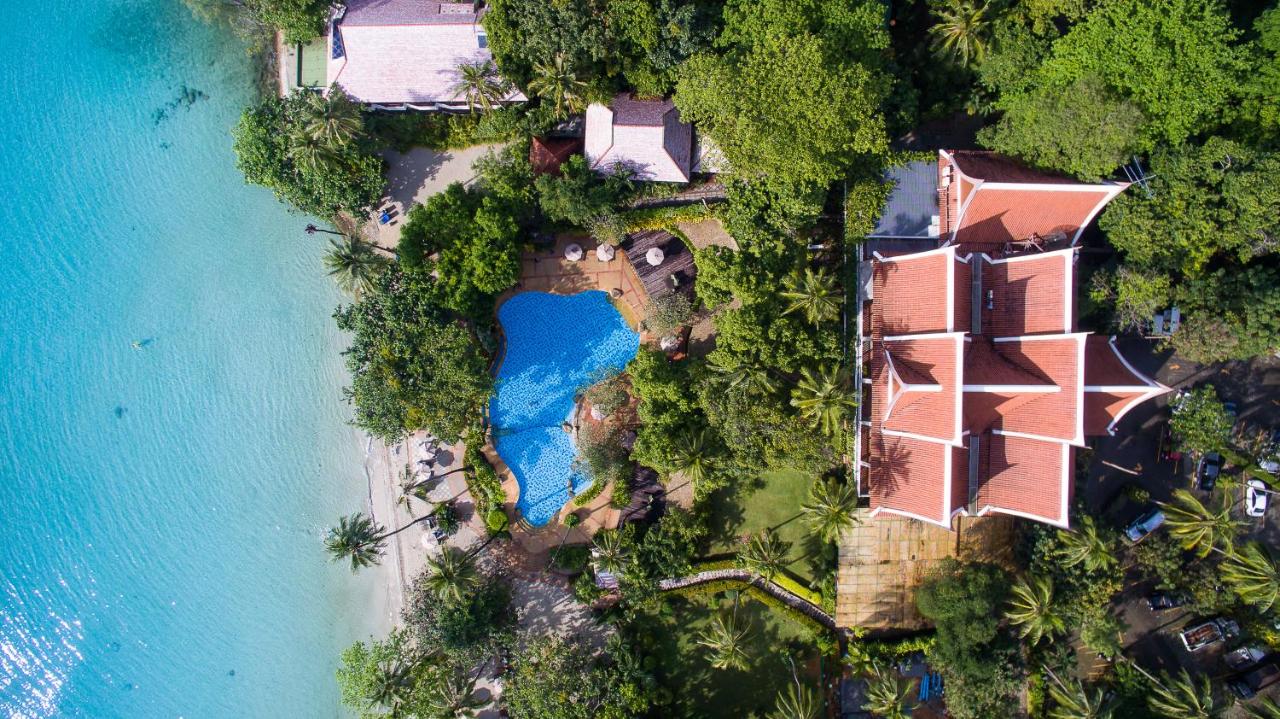 Located along the beach with views of 4 islands, SYLVAN Koh Chang is only a 10-minute kayak ride from Koh Man Nai. Every room's balcony offers a clear view of the sea. With two large swimming pools, the resort's restaurants offer either a private seaside dinner at Sunset Beach or a sunset shake cocktail at Sea View 1989. 
---
Check the full list of top Koh Chang Hotels in Trat 
---
Trat Hotels in 
Koh Kood
1. Baan Bua Cottage
Baan Bua Cottage is small guesthouse, located near klong Mad community on Koh Kood, operated by local people. Baan Bua offers 5 houses, with an inexpensive rate per night. The room save, clean and comfortable. Hopefully you will have some good memories from Koh Kood.
---
Check the full list of top Koh Kood Hotels in Trat 
---