Planning your holidays in Thailand and looking where to stay in Rayong province? Find the list of the best Rayong hotels, including the most popular hotels and resorts in Rayong: family hotels, beach resorts, villas, and other kinds of accommodation.
Rayong 
Rayong is a coastal city and province, conveniently located in eastern Thailand on the shores of the Gulf of Thailand. Rayong is located about 65 km from Pattaya and 200 km from Bangkok, suitable for a short trip. Modest beaches are scattered throughout the province, the most popular beaches are Laem Charoen, Saeng Chan, Mae Ranpueng. Koh Samet is famous for its stunning islands and it is the main destination to attract thousands of tourists every year. Rayong is one of the tropical fruit paradises and the annual Rayong Fruit Festival welcomes more visitors.
Top attractions in Rayong include  Mae Phim Beach, Koh Samet, Rayong Aquarium, Khao Chamao-Khao Wong, Koh Kloi Market, Mae Ram Phung Beach, Khao Laemya National Park, Phra Chedi Klangnam, Namrin Beach, Koh Mun Nai, and Koh Mun Nork
Where to book Rayong hotels?
The most convenient way to book Rayong hotels is by using a reliable online travel agent such as Booking.com or Agoda.com.
List of Best Rayong Hotels
The list of the most popular Rayong hotels is provided below:
---
To decide on the best option for the trip, more detailed information on each of the hotels with reviews, prices and availability of rooms for the selected dates can be found by clicking the links provided.
---
Rayong City Hotels
1. Star Convention Hotel
Star Convention Hotel, also known as Star Hotel, is the first international standard hotel in Rayong province, with over 300 rooms and a large conference room, that can support all types of events. With the location of the hotel in the central business district, the hotel surrounded by shopping areas such as department stores and the IT center, night market and fresh market, so we are the first choice in staying.
2. Holiday Inn & Suites Rayong City Centre
 Holiday Inn & Suites Rayong City Centre is the first and only international branded hotel in Rayong City Centre. Located within close approximity to some of Thailand's major industrial parks including the Eastern Seaboard Industrial Park and Map Ta Phut Industrial Park. Just 33 kms from U-Tapao International Airport and adjacent to the Passione Shopping Destination along Sukhumvit Road. The fresh and comfortable 288 guest rooms included 64 suites, with well equipped and spacious workspace will help you achieve a productive business trip.
3. Hotel Fuse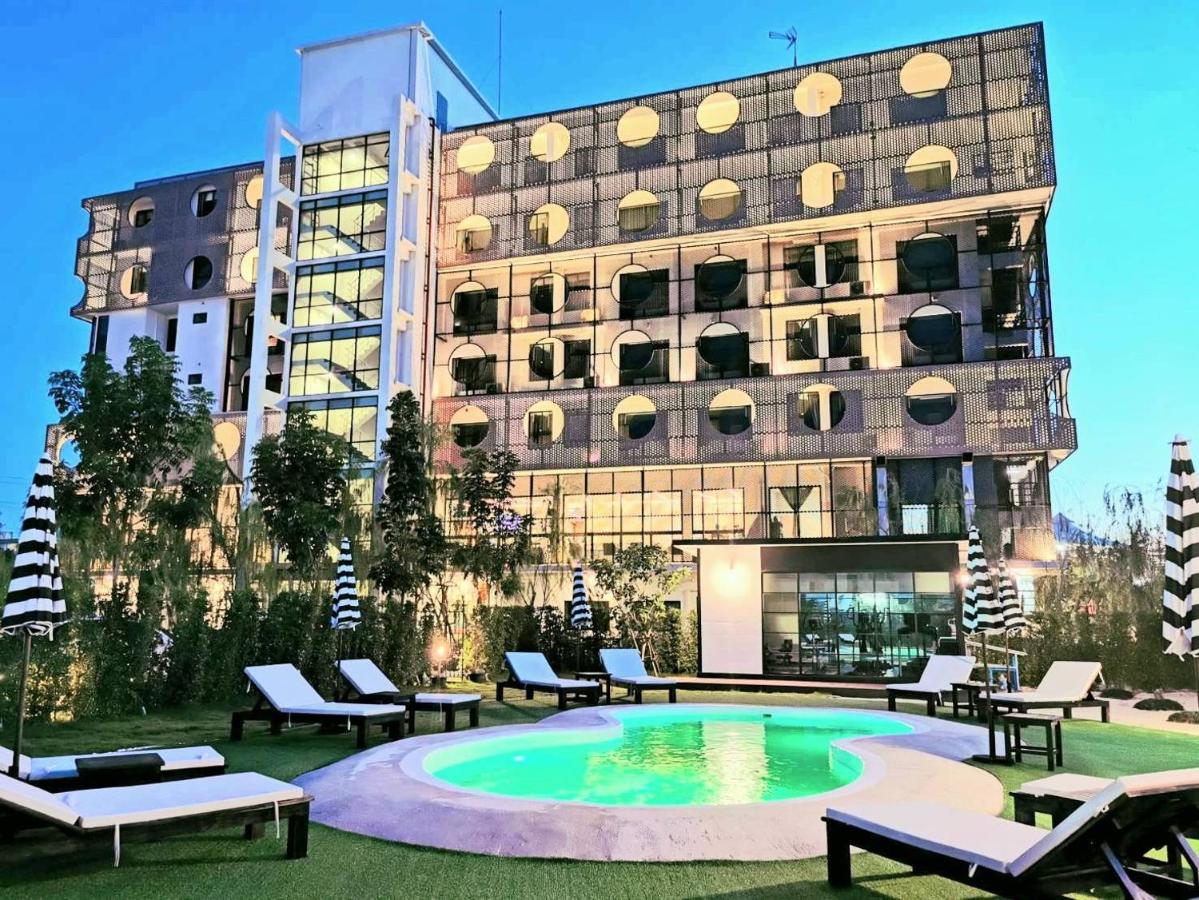 Hotel Fuse Rayong is situated in the heart of Rayong province, a three-and-a-half-star hotel with 24-hour reception services. The hotel provides a sense of 'Experience Hotel' under the concept 'Stay at Fuse and feel like home' where in every minute of your stay you are surrounded by comfort, staff friendliness, and homey feeling. Hotel Fuse Rayong is built under the concept 'WE ARE ONENESS', an unforgettable holiday accommodation. 
4. Golden City Rayong Hotel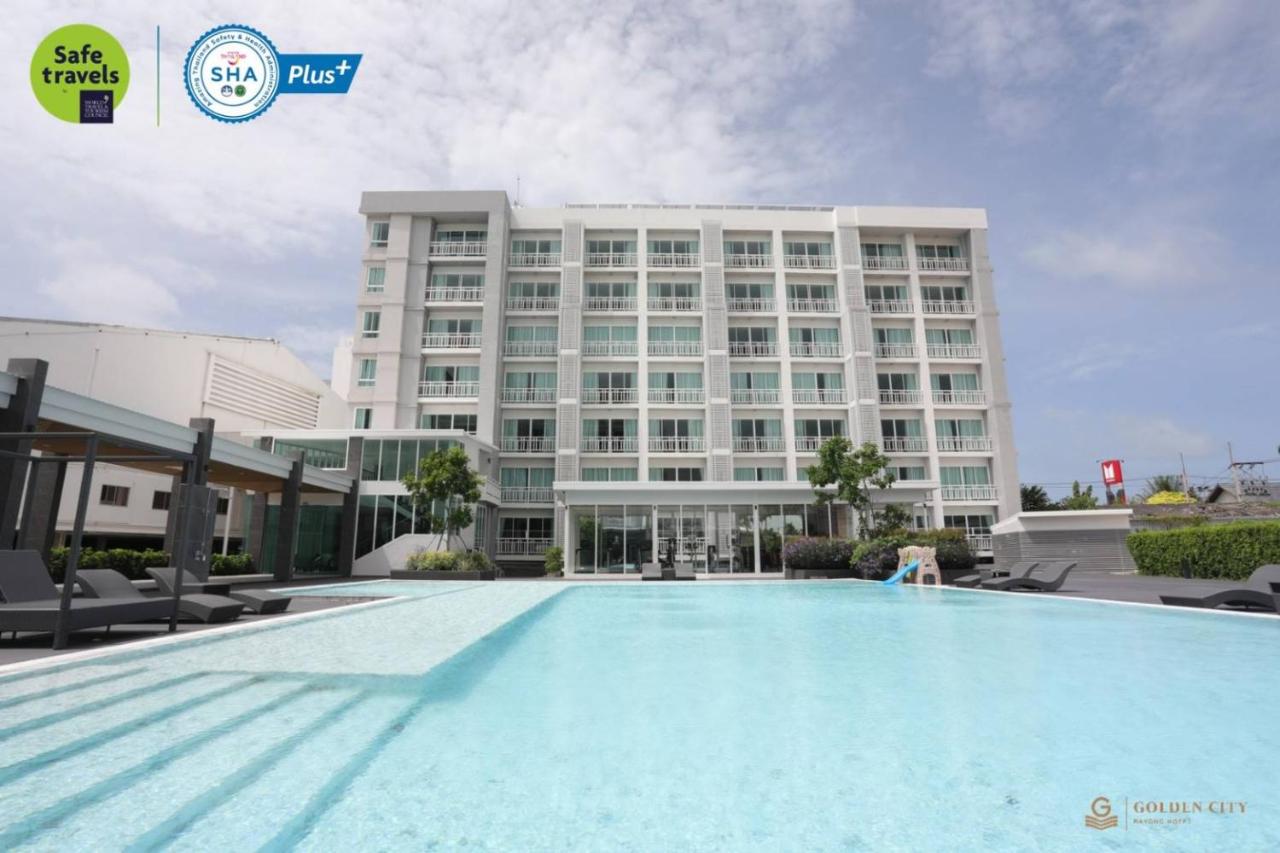 Golden City Rayong Hotel is located 50 m from Night Market. It offers air-conditioned rooms with free Wi-Fi and free public parking. The hotel features a fitness centre, pool and massage service.
5. Tamarind Garden Hotel
Tamarind Garden Hotel Rayong possesses a chic-modern type concept, experience the comforts of home the very first step through the grand entrance to the cozy lobby. Fully recharged you with extraordinary designed furnish for your comfortable sleep in the midst of Sukhumvit in the heart of Rayong. Tamarind Garden Hotel is a great base from which to explore this vibrant city. From here, guests can enjoy easy access to all that the lively city has to offer.
6. Tique Series Boutique Resort
Conveniently located in Rayong, Tique Series Resort & Martique Restaurant is a great base from which to explore this vibrant city. Only 25.00 Km from the city center, the hotel's strategic location ensures that guests can quickly and easily reach many local points of interest. No less exceptional is the hotel's easy access to the city's myriad attractions and landmarks, such as Suan Son Beach, Ban Phe, Ban Pleang.
7. The new Classic Kameo Hotel
The new Classic Kameo Hotel features fully furnished and serviced deluxe rooms and studio, one and two bedroom suites in the heart of Rayong. Stylish and modern, it comes complete with an indoor swimming pool, fitness centre and free WiFi in public areas. It also boasts the Tapestry Chinese Restaurant, a smart executive lounge, a large conference facility and all the services associated with a top quality hotel.
8. Kantary Bay Rayong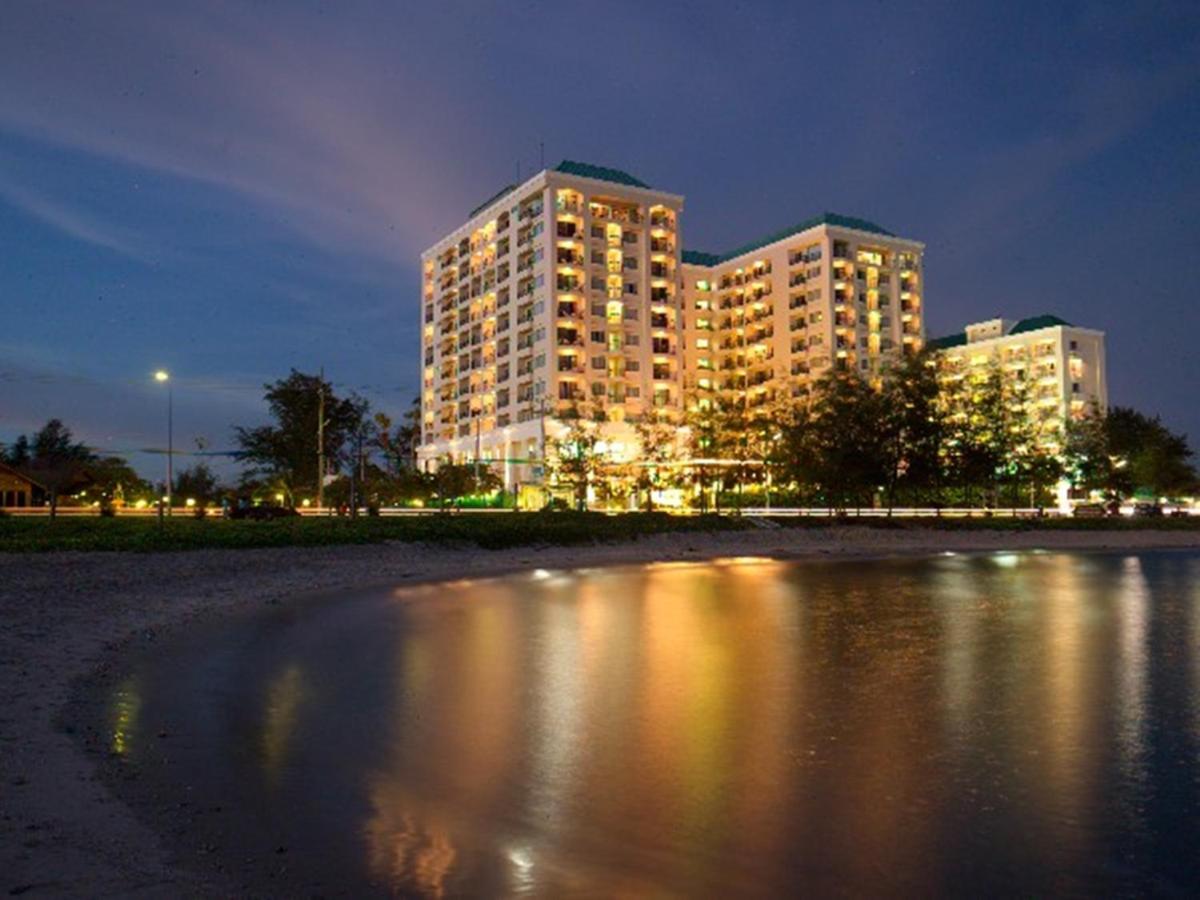 Featuring a pool and fitness centre, Kantary Bay Rayong offers 4-star beachfront accommodation with views of the Gulf of Thailand. Modern rooms at Rayong Kantary Bay feature large windows with sweeping ocean views and wooden flooring. They have well-equipped kitchenettes and dining areas. Guests can relax in the sauna and a hot tub or lounge by the outdoor pool.
9. Kameo Grand Rayong Hotel & Serviced Apartments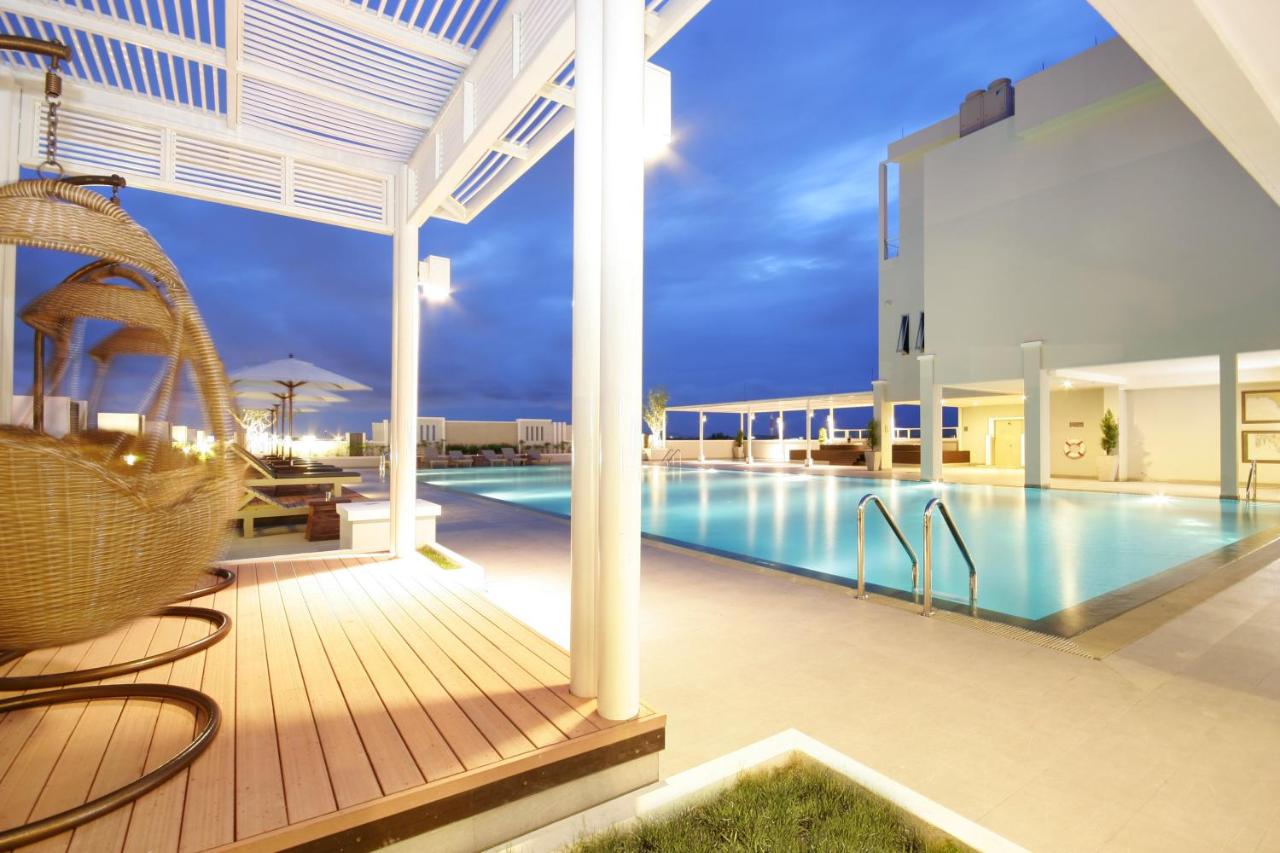 Kameo Grand Rayong Hotel & Serviced Apartments offers 4-star apartments with well-equipped kitchenettes and dining areas in Rayong's town centre. Boasting a rooftop pool, gym and 2 restaurants, it also offers free Wi-Fi and parking. Featuring classic furnishings, Rayong Kameo's apartments have comfortable seating areas with sofa sets. For convenience, kitchenettes are furnished with a fridge and microwave oven.
10. Tamnanpar Resort
Offering quality accommodations in the family fun, beaches, sightseeing district of Rayong, Tamnanpar Resort is a popular pick for travelers. The hotel offers fantastic facilities, including water park, outdoor pool, spa, massage, kids' pool.
11. Crystal Jade Hotel
Crystal Jade Hotel is a 10-minute drive from Sangchang Beach and Rayong Bus Terminal. It offers modern air-conditioned rooms with a kitchenette and free Wi-Fi. The property features a fitness centre. The property is a 15-minute drive to Floating Market. It is a 2-hr drive from Bangkok.
---
Rayong Hotels in Koh Samet
1. Sai Kaew Beach Resort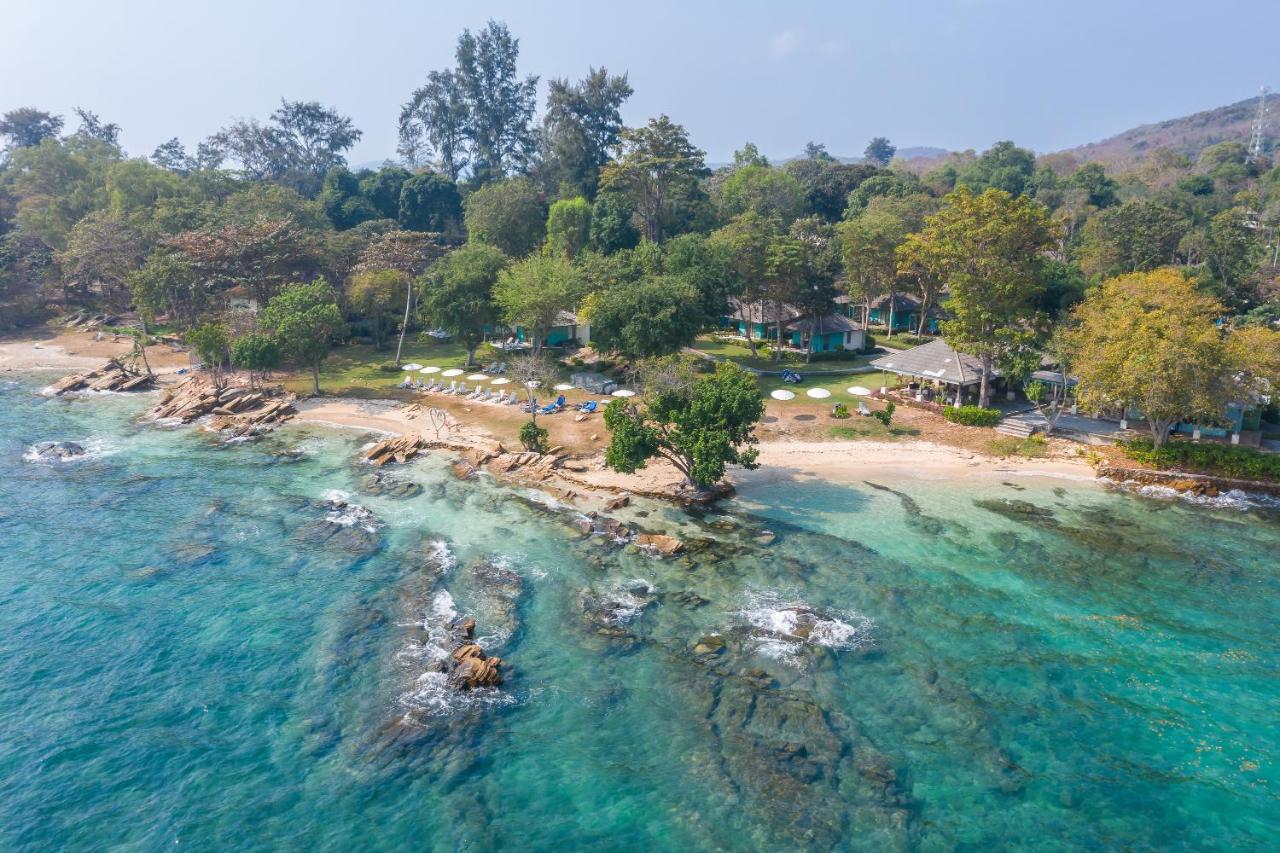 Sai Kaew Beach Resort sits on the adjacent Pineapple and Sai Kaew beaches on Koh Samet. It offers 3 outdoor pools, 2 beachfront restaurants and a variety of water sports. The resort is located within Khao Laem Ya National Park. Modern rooms at Sai Kaew Resort feature sea or garden views.
2. Ao Prao Resort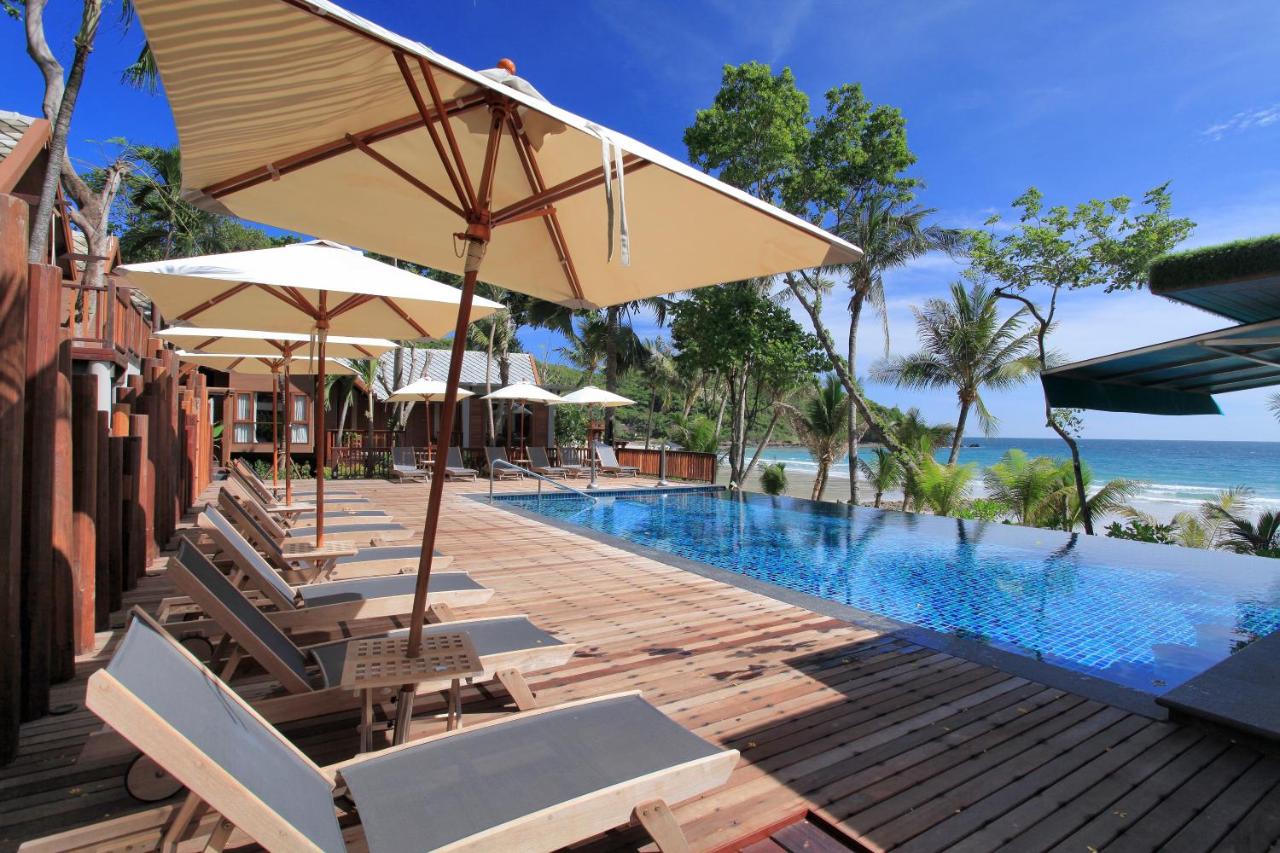 Ao Prao Resort is a quiet and beautiful gem on the usually loud Koh Samet. This property is 15 minutes walk from the beach. Surrounded by tropical vegetation, this resort is located on the sandy beaches of Ao Prao. It offers spacious accommodation with a private balcony overlooking the sea.
3. Le Vimarn Cottages & Spa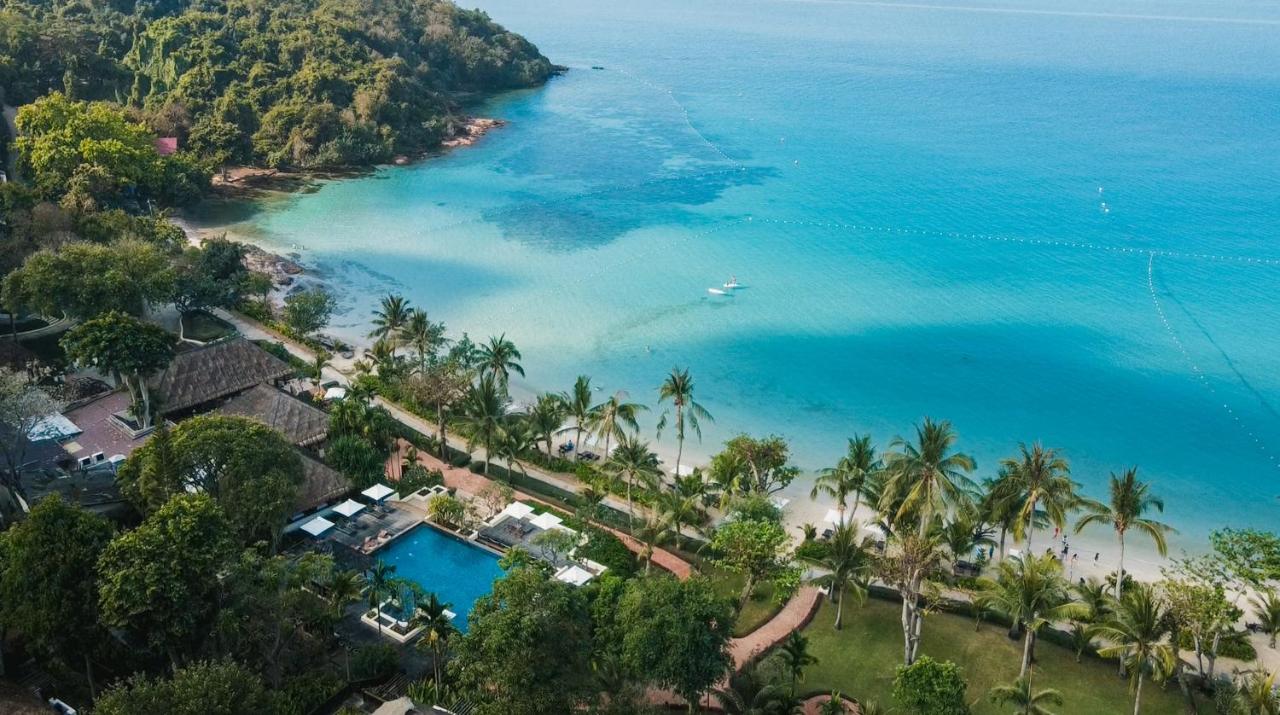 Le Vimarn Cottages and Spa are located on Ao Prao beach as a unique tropical boutique resort. The resort is clustered on the gentle slope of a hilly cove overlooking a quiet bay beach. Boutique Resort along the unspoiled white sands of Ao Prao Beach. There are 3 room type with deluxe exclusive boutique resort comprises 31 beautiful cottages.
4. Paradee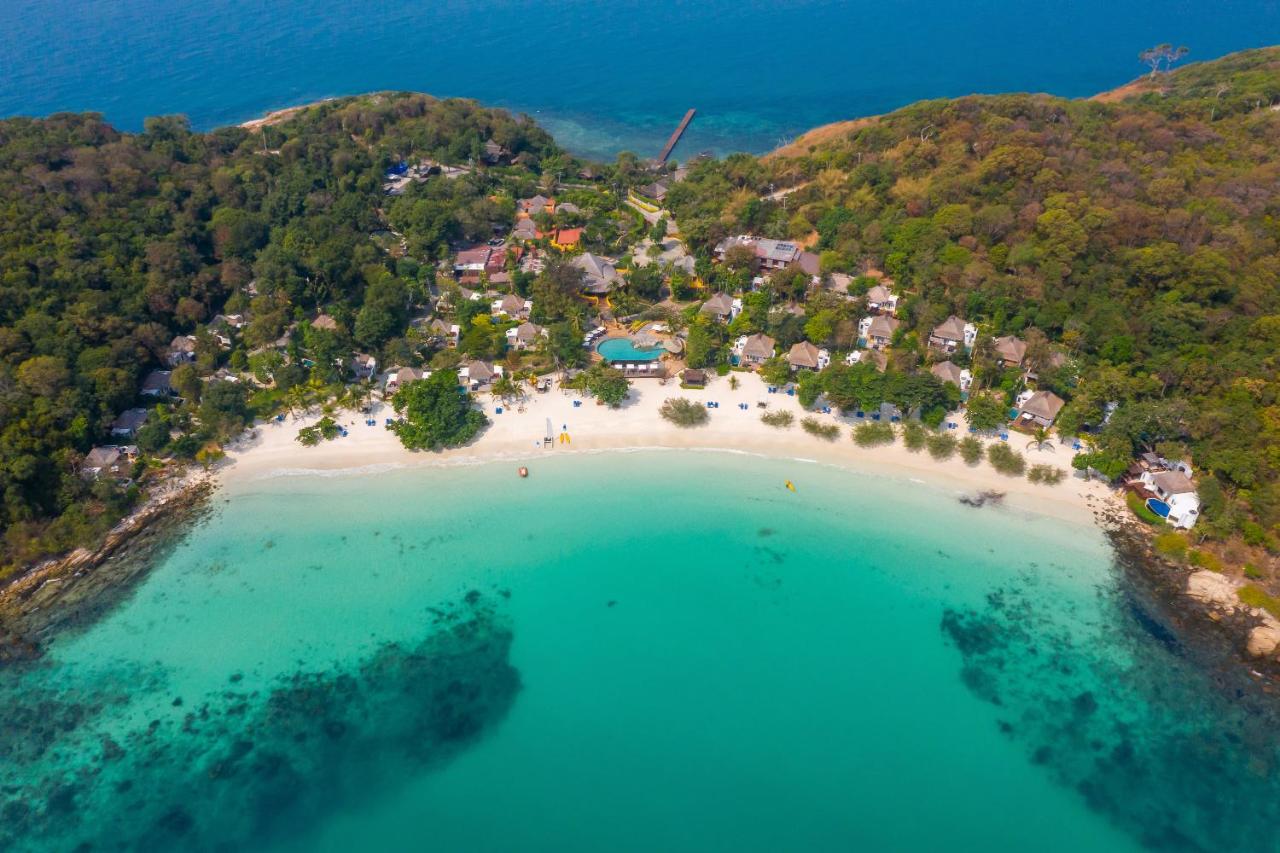 Located on the palm-fringed beaches of Koh Samed Island, Paradee hotel offers teak and Thai silk decorated villas with a private balcony and free internet connection. Paradee features thatched-roof villas with a separate living area and spacious bathroom. All villas have private pools and a patio. Rejuvenating massage treatments can be enjoyed at Paradee's spa or head out to the sea for windsurfing and snorkelling.
5. Vimarn Samed Resort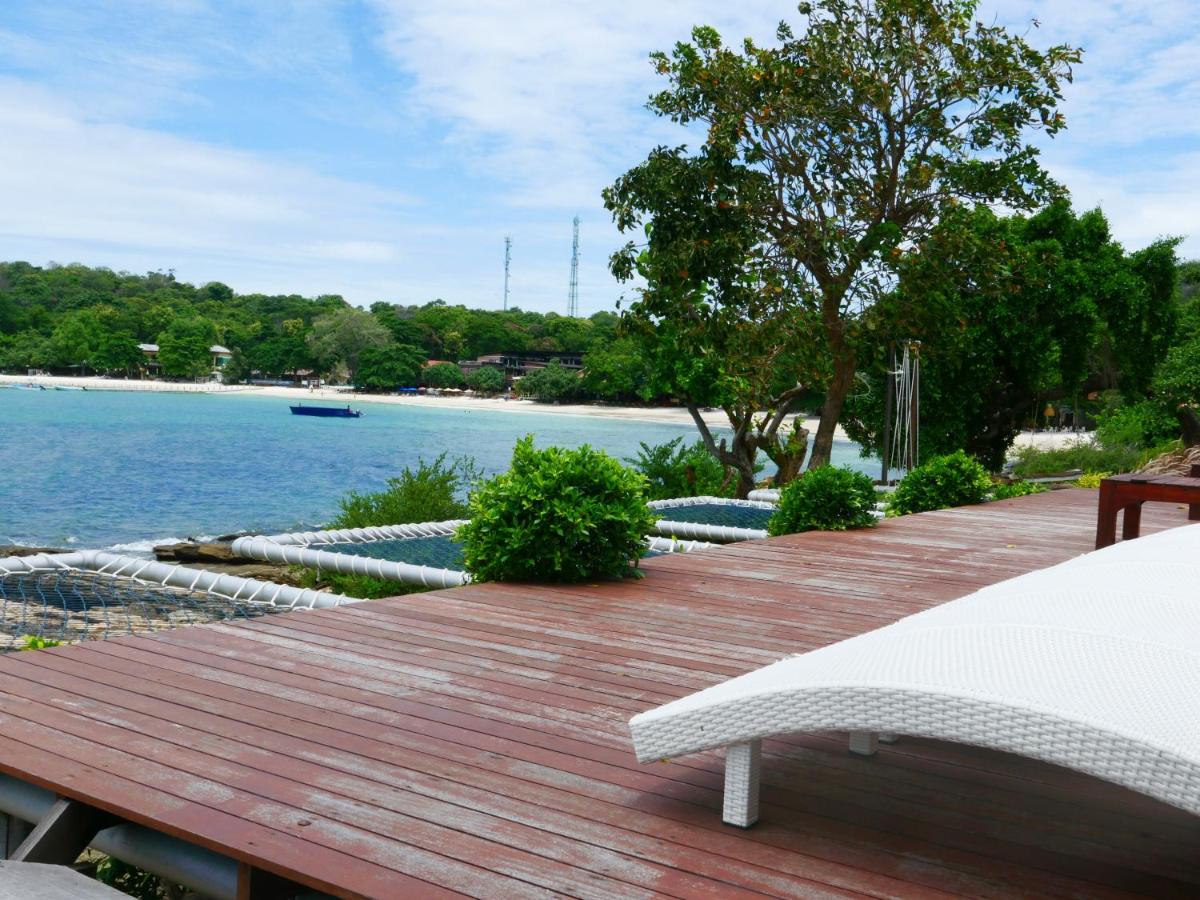 Overlooking the Gulf of Thailand, Vimarn Samed Resort is located in Ko Samed. It features 2 dining options and air-conditioned rooms with free WiFi. Some rooms come with a private balcony. Resort Samed Vimarn is 50 m from Aow Wong Duen Beach and a 3-minute walk from Ao Chor Beach.
6. The C Samet Beach Resort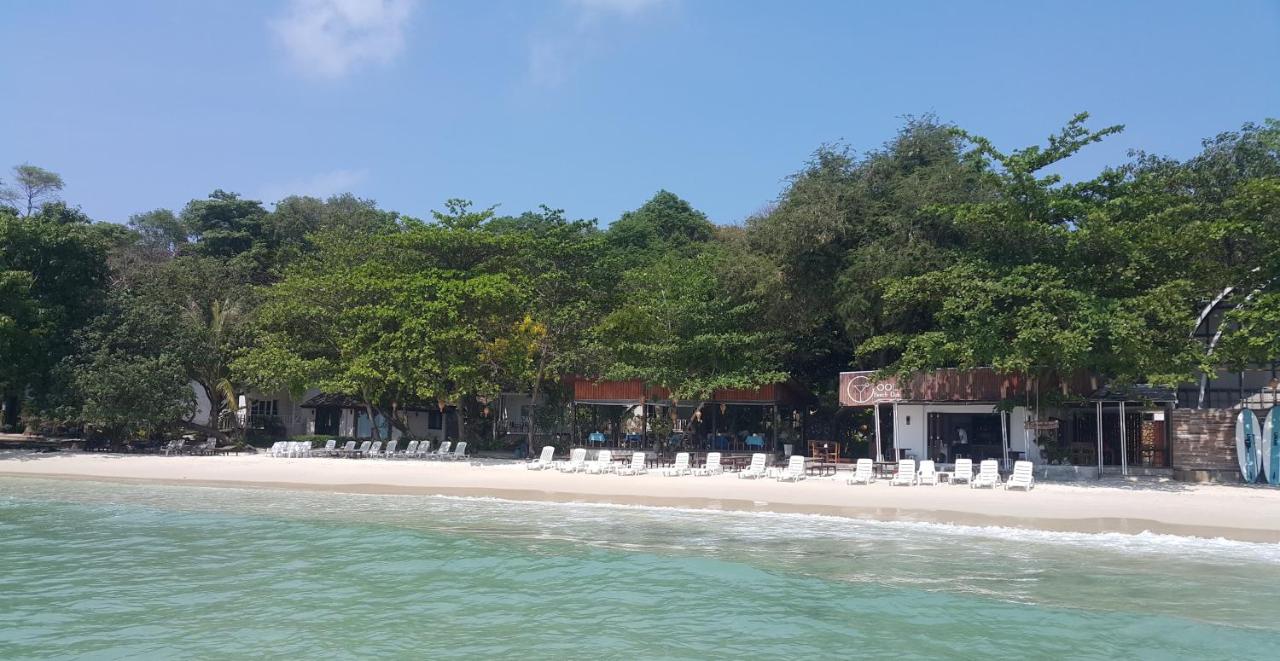 Facing white sandy beach descending to the glistering clear water, The C Samet Beach Resort features a restaurant, a massage service, and water sport equipment for rent. This beachfront resort offers cosy air-condition rooms with free WiFi.
7. Guyana Saikaew
Guyana Saikaew is a small hotel that brings the best of Ko Samet to your doorstep. Guyana Saikaew features a sun terrace, baggage storage, and a convenience store, to help make your stay more enjoyable. The property also boasts a pool and an on-site restaurant.
8. Tom Pizza Resort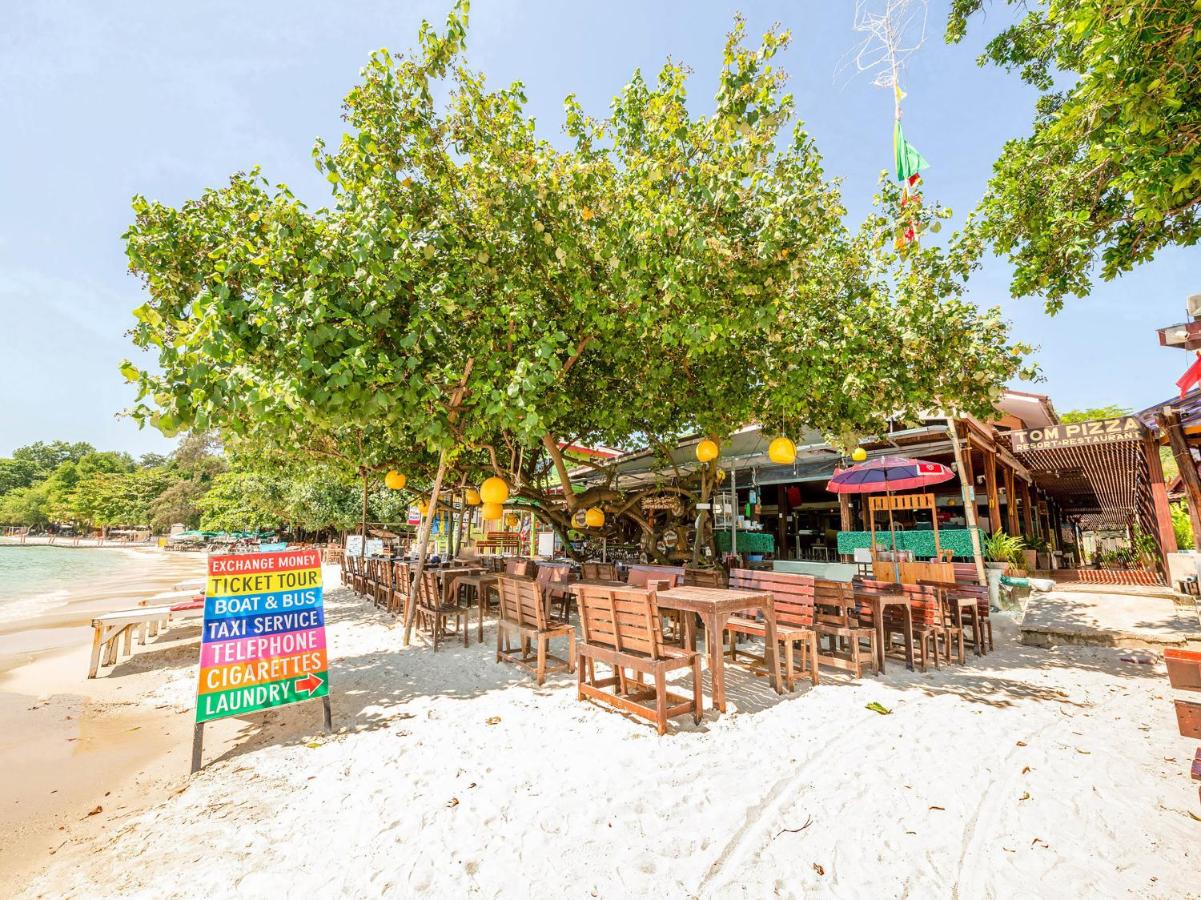 Situated in Ko Samed, Tom Pizza Resort offers beachfront accommodation a few steps from Ao Wong Deuan Beach and features various facilities, such as a restaurant, a shared lounge and a garden. Each accommodation at the 2-star hotel has garden views and free WiFi.
---
Check the list of top Koh Samet Hotels
---
Rayong Hotels in Kleang
1. Aksorn Rayong, The Vitality Collection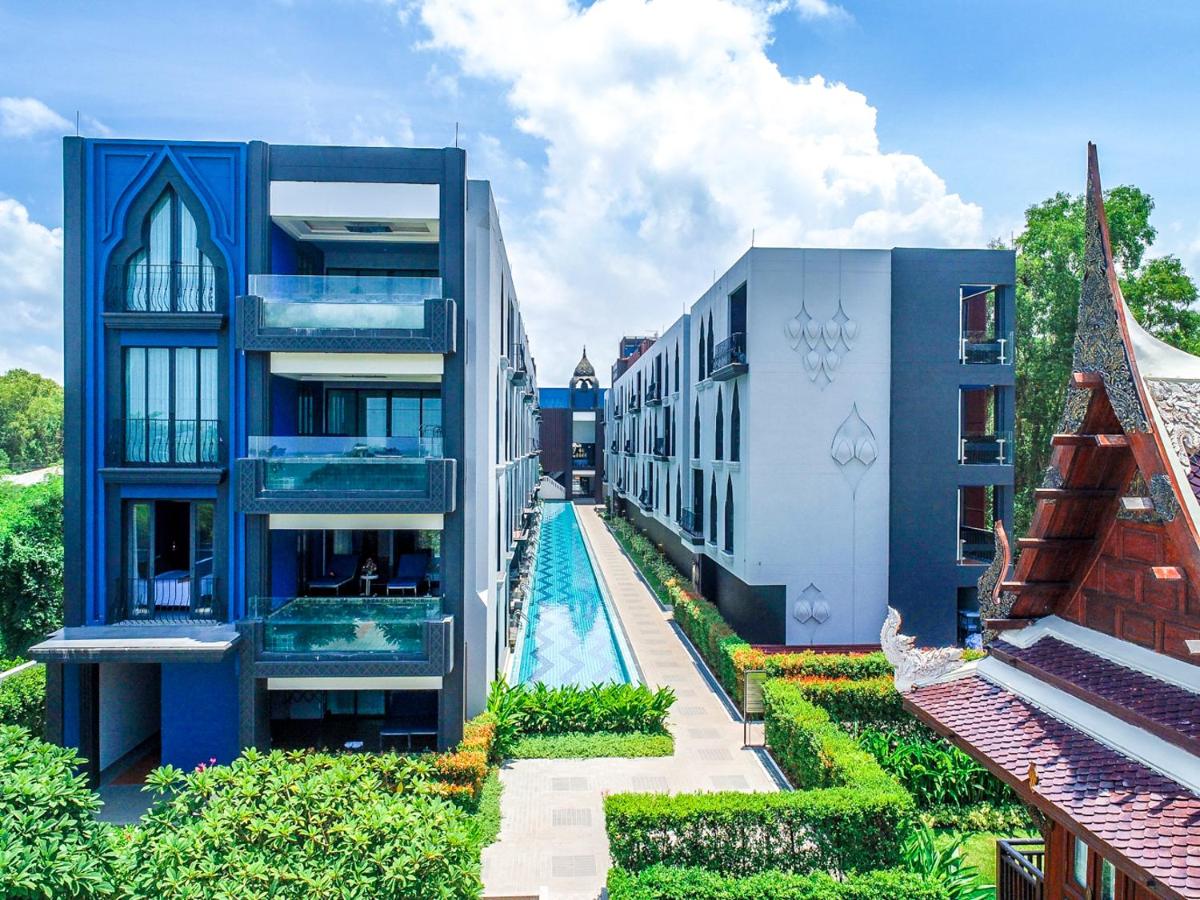 Aksorn Rayong, The Vitality Collection is Rayong's first upscale wellness and lifestyle hotel where Thai Arts are celebrated and where our guests can socialize and experience a new kind of Thai hospitality in the Gulf of Thailand's Eastern Seaboard. Here, an imaginative design concept allows guests from around the world to come home for a holiday
2. Villa Bali Resort
Villa Bali Resort is an ecofriendly beach resort with bungalows with large terraces, and 8 room hotel, swimming pool, small conference room, and restaurant, Bali Pizzeria with Italian wood fired pizza oven, homemade Gelato (Italian ice cream), homemade desserts. 
---
Rayong Hotels in Mae Pim
1. Centara Q Resort Rayong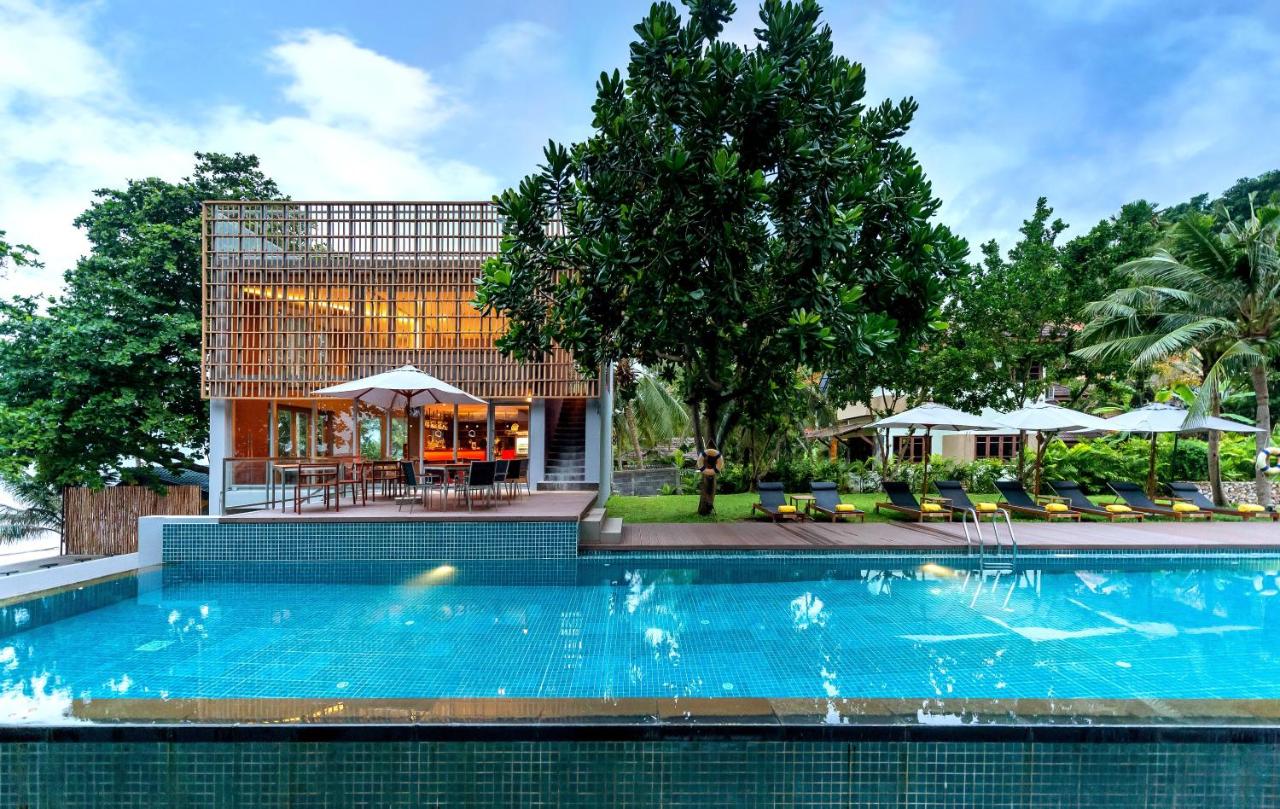 A stunning modern gem conveniently located in Rayong province, tucked away on the sands of Laem Mae Phim Beach, the Centara Q Resort Rayong is now set to invite you into a crisp, futuristic cocoon. Small and sleek, the hotel has just 41 intimate, innovative rooms; which, like the rest of the esort, have all just undergone an extensive renovation. Clean, swooping lines combine with subtle recessed lighting and judicious touches of evocative colour, adding up to a sophisticated retreat in tune with its surroundings. 
2. Pimpimarn Hotel
Just across the street from Ram Mae Pin Beach, Pimpimarn Hotel offers a Thai seafood restaurant and rooms with free Wi-Fi access. Featuring tiled flooring and a seating area, air-conditioned rooms are equipped with a fridge, satellite TV and a wardrobe. Select rooms offer sea views.
3. The Poem Hotel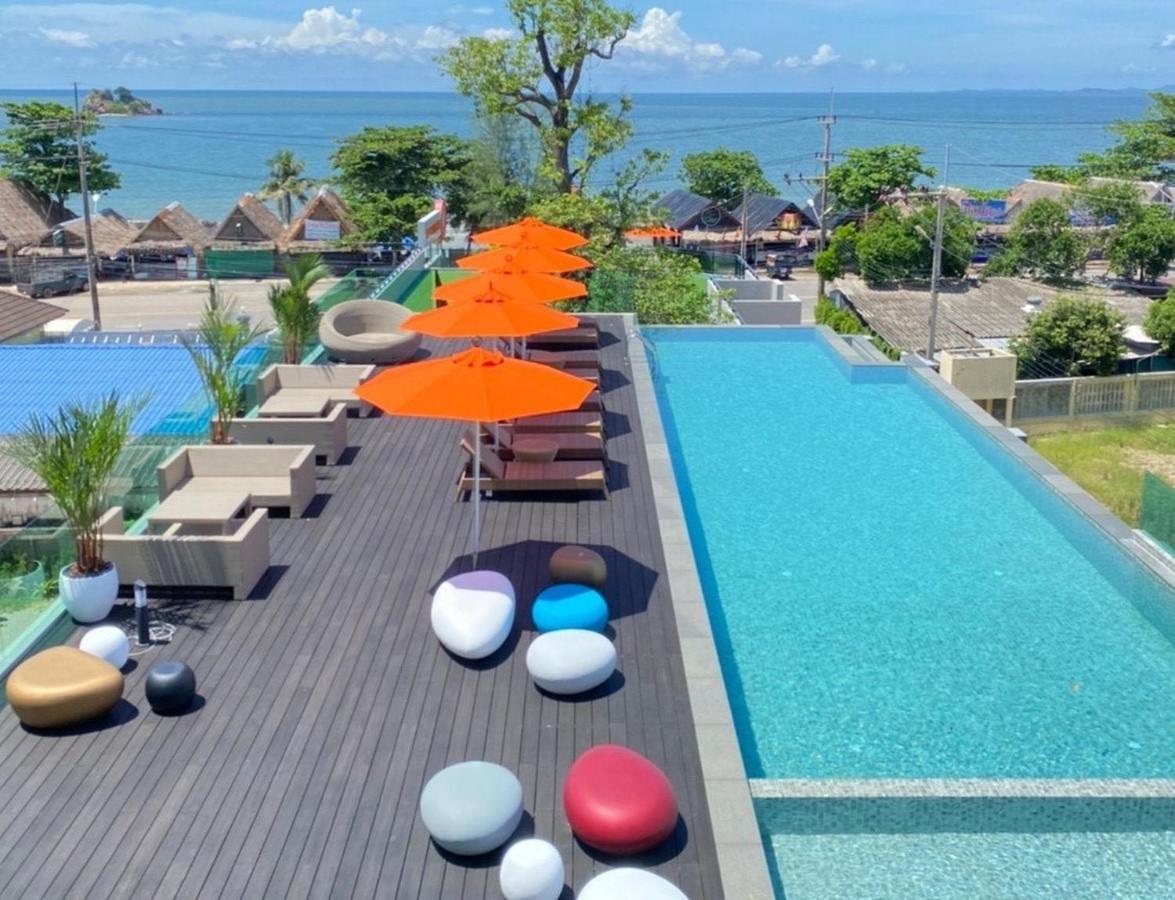 Situated in Mae Pim, a few steps from Laem Mae Pim Beach, The Poem Hotel features accommodation with a restaurant, free private parking and a bar. Boasting family rooms, this property also provides guests with a sun terrace.
---
Rayong Hotels in Ban Chang
1. BCP Hotel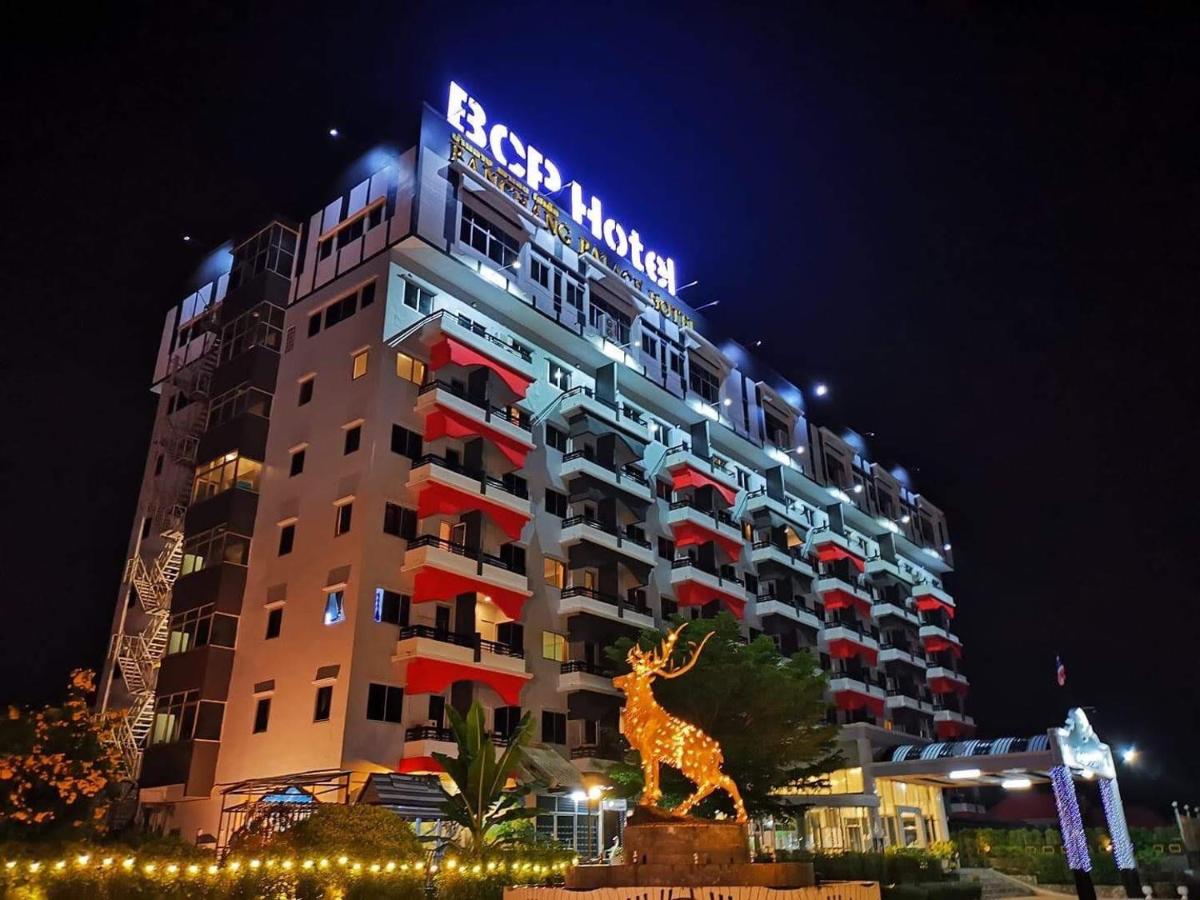 Conveniently located in Ban Chang, Rayong, BCP Hotel Rayong is a great base from which to explore this vibrant city. Situated only 39.5 km from the city center, guests are well located to enjoy the town's attractions and activities. BCP Hotel offers accommodation with a restaurant, free private parking, an outdoor swimming pool and a shared lounge. Among the various facilities of this property are a garden and a terrace.
2. Purimas Beach Hotel & Spa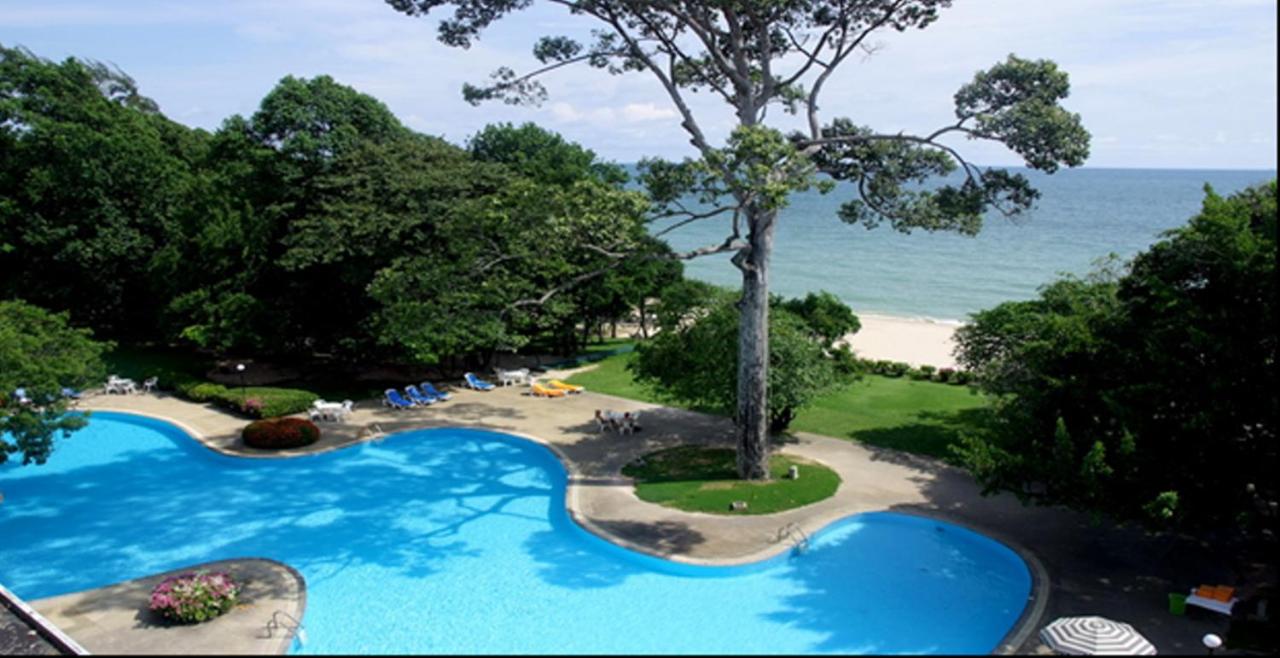 Purimas Beach Hotel & Spa is set in the idyllic environment of Banchang, Rayong, with swaying coconut palms and a private white sandy beach. Purimas Beach Hotel is a new concept in exclusive, personalized luxury accommodation for discerning guests, perfect for leisure or business travelers in search of privacy, relaxation and recreation. 
3. Kantary Hotel, Banchang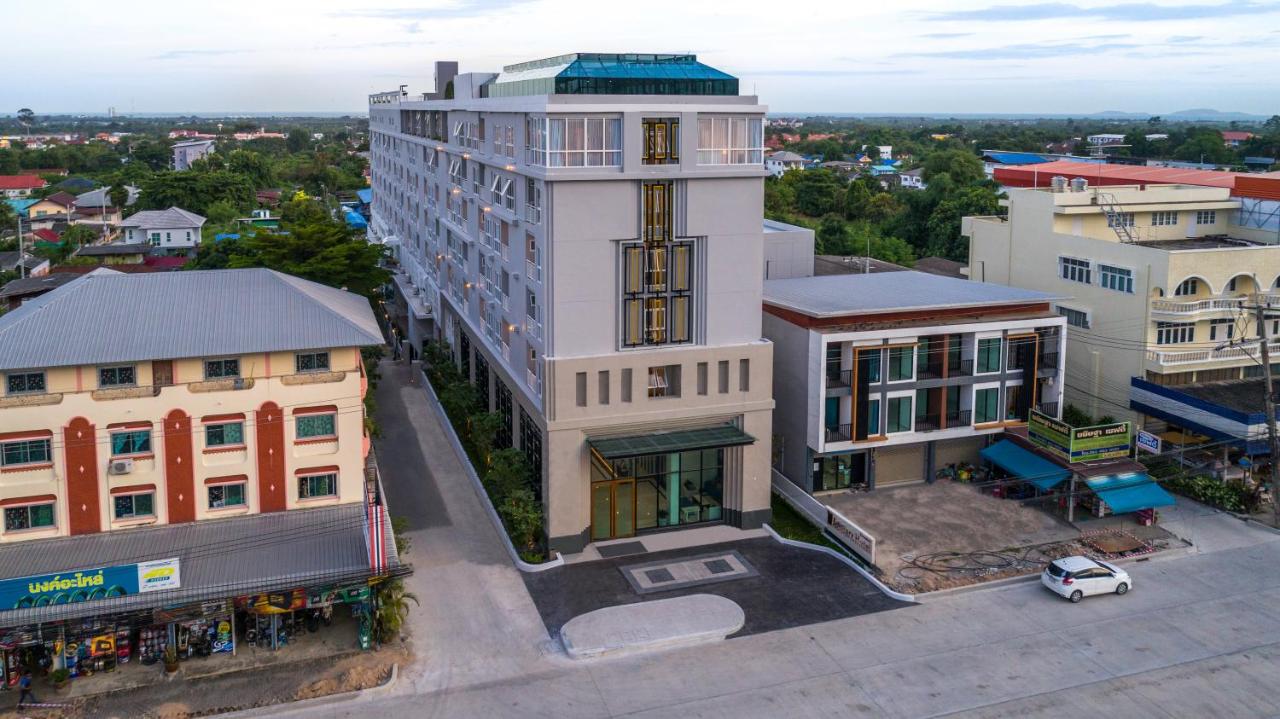 Kantary Hotel in Ban Chang district ready for the revival and to support the growth of this thriving business district in Rayong province. Kantary Hotel, Ban Chang, puts you within easy reach of the nearby industrial estate, U-Tapao airport and Map Ta Phut port. The generous size of the accommodation and the modern, stylish facilities make it perfect for long or short-term stays.
---