Phuket is a world-class tourist destination in Southern Thailand that is known as "The Pearl of the Andaman Sea". There are thousands of hotels on the island so you will never be short of choice here. To make things easier, we have selected TOP 10 best hotels in Phuket with the most luxurious resorts for an impressive holiday.
Top 10 Best Hotels in Phuket
The list of Top 10 best hotels in Phuket includes island's most luxurious resorts that are not only the best-rated by their guests but also have something special to ensure an unforgettable experience.
1. The Surin Phuket
The Surin Phuket hotel is located at Pansea Bay in the northern part of island, on one of the loveliest beaches in Phuket. Pansea Beach itself is only accessible by boat or through the hotel which means that hotel guests here have almost exclusive access to the beach. The hotel features suites and cottages with 1 or 2 bedrooms, in order to meet the needs of every guest. The Surin Phuket also provides a spa, outdoor tennis courts, swimming pool, water sports, beach bars and restaurants, sun deck, kids' pool and golf course.
Price level: $$$$$
Our Rate: 9.5/10
2. Trisara
Trisara is located in the tropical hills of north-western Phuket, on a secluded private cove on the Andaman Sea. Being one of Phuket's most renowned and exclusive private pool resorts, Trisara embraces a pristine private access beach on the Andaman Sea. A secret hideaway nestled in a verdant, tropical paradise, Trisara's private luxury pool villas and residences sit on gently terraced hillsides forested with indigenous palms, plumeria, exotic orchids and flowering vines. Each private pool villa and residence looks to the western horizon, offer gorgeous views of the Andaman Sea's ethereal aquamarine waters. Featuring spacious indoor and outdoor living spaces and private swimming pools, the villas and residences' interior design are a pleasing mix of exotic natural materials and modern luxury elements. A private beach is reserved exclusively for in-residence guests.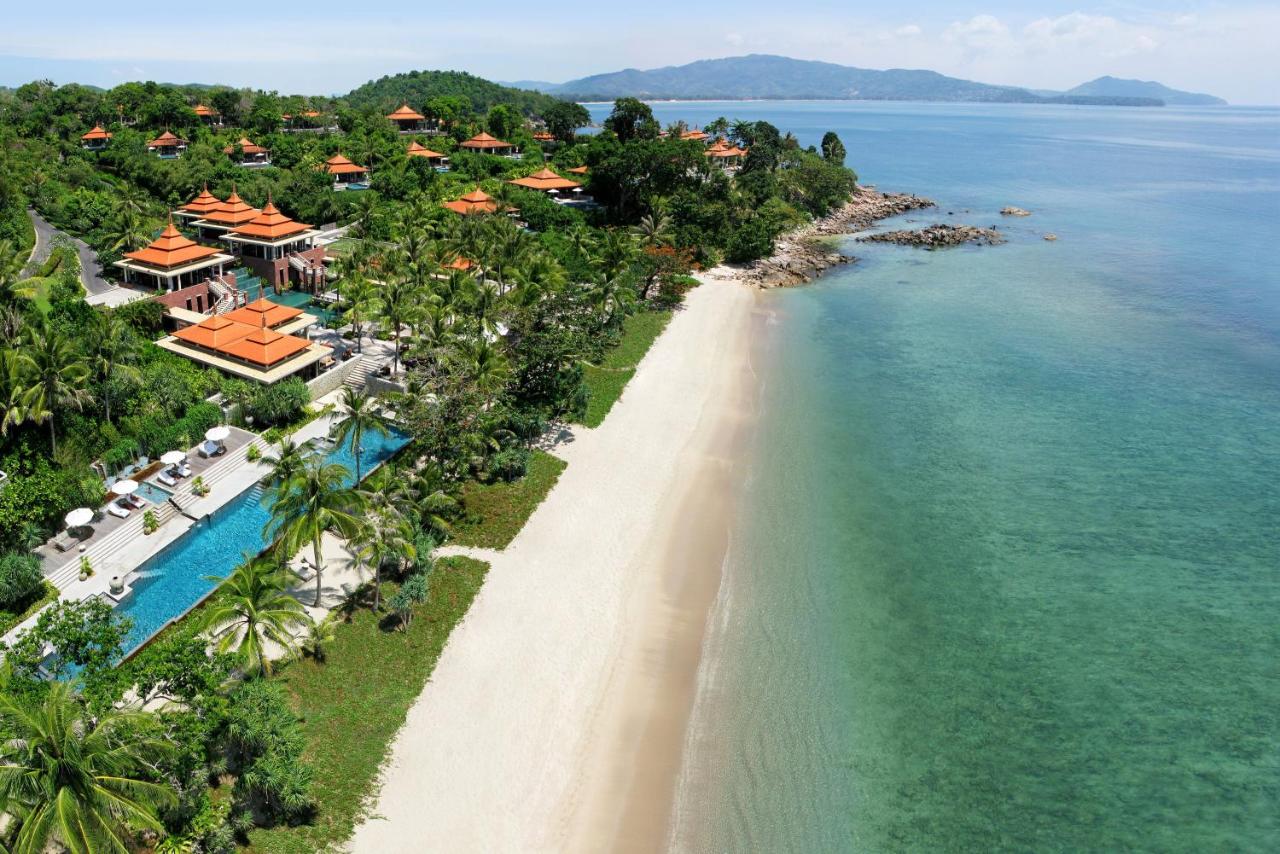 Price level: $$$$$
Our Rate: 9.5/10
3. Sawasdee Village
Sawasdee Village is an affordable luxury hotel, nestled amongst lush nature, just minutes away from Kata beach. Gleaming pools, waterfalls, and an award-winning spa set the tone for peace, relaxation and healing. You can experience the Oriental opulence at Sawasdee Village, and sleep easy in one of hotel's 92 elegantly appointed accommodations. There are separate zones for rooms, suites and pool villas, each offering a special atmosphere created through water features, greenery and open-air lounges, with something for everyone – from families to honeymoon romantics.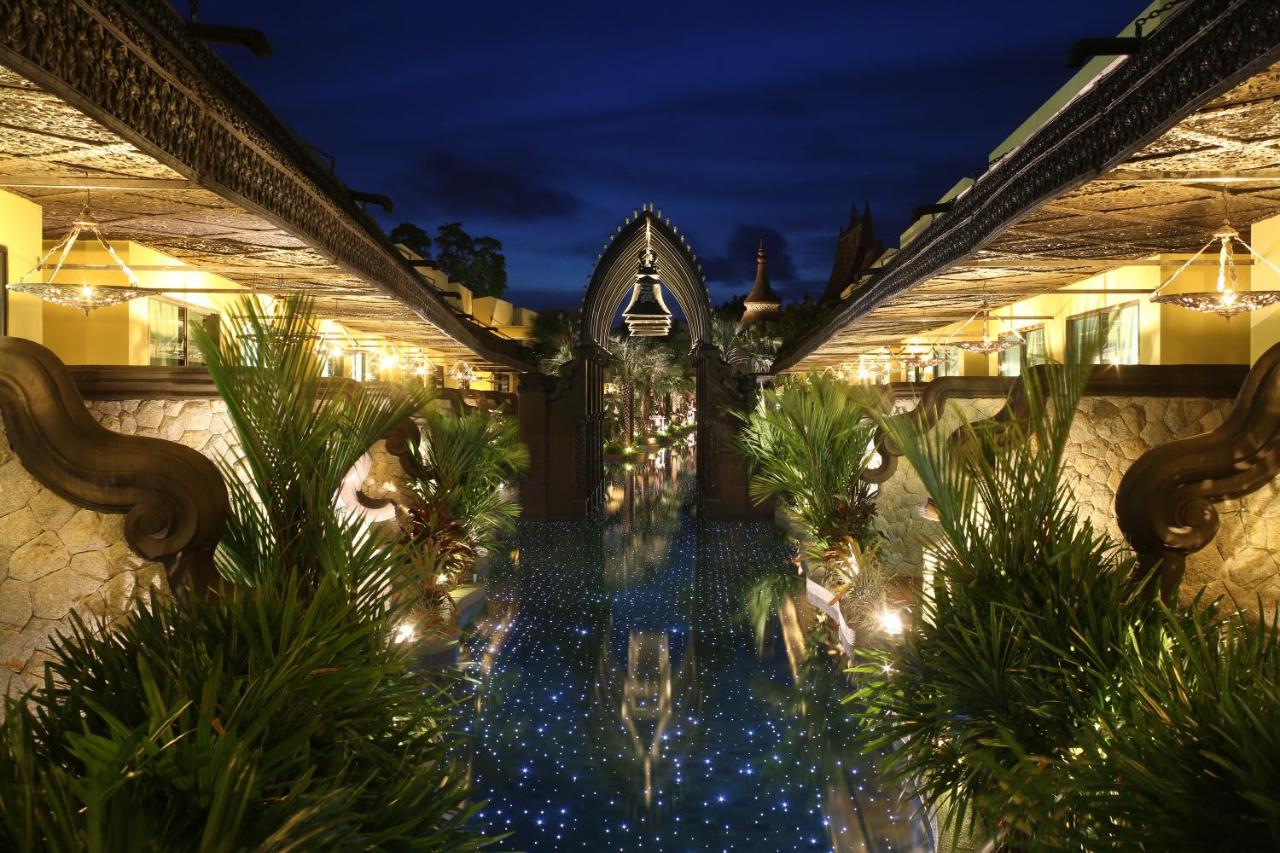 Price level: $$$$
Our Rate: 9.0/10
4. The Shore at Katathani
The Shore at Katathani is an awarding winning luxury pool villa resort on Kata Noi Beach in Phuket. The Shore is an intimate collection of private pool villa hideaways and is secluded amongst lush, palm-filled gardens. Each villa features a private infinity pool, sunken lounge, bath with rain shower with the majority of villas having a panoramic view of the ocean and looking over Kata Noi beach. Along with sophisticated interior design, combining soft colours and natural textures with gentle oriental touches, this wonderful resort offers the perfect location and service for couples wanting to escape for the perfect honeymoon or simply looking for a romantic holiday.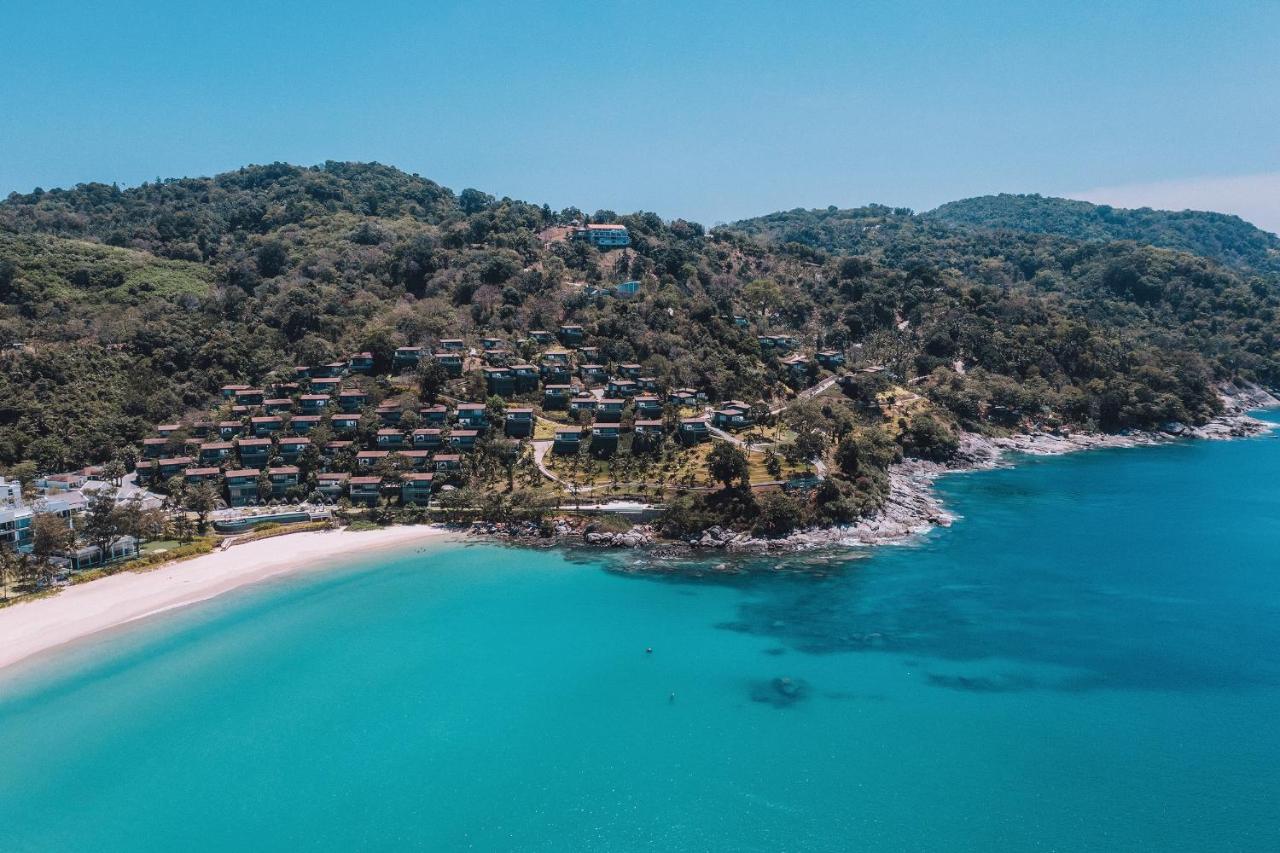 Price level: $$$$$
Our Rate: 9.0/10
5. Keemala
Keemala is the most unique property you'll ever stay in Phuket. Keemala is nestled amidst lush flora atop rolling hills overlooking Kamala Village and the Andaman Sea. This resort offers a magical jungle retreat with 4 options: Clay Pool Cottage, dreamy Tent Pool Villa, luxurious Tree Pool House, and heavenly Bird's Nest Villa. This resort hosts a variety of activities including soothing massage treatments, Yoga, Pilates, Circuit Training, Forest Tai Chi, Forest walk, beach walk, Aqua Aerobics, Traditional Culinary Wisdom, Asian Healing Wisdoms, daily wellness and more. The resort is a 5-minute drive from Phuket FantaSea and a 15-minute drive from the bustling nightlife on Bangla Road in Patong.
Price level: $$$$$
Our Rate: 9.5/10
6. InterContinental Phuket Resort
Nestled on the powder-soft sands of Kamala Beach, InterContinental Phuket Resort is a sleek, sophisticated, and elegant 5-star luxury beachside hideaway. Situated on an expansive area of land extending from the beachfront to the hillside, the resort is cocooned by jungle-covered hills at one end and offers heavenly views of the Andaman Sea on the other. Thai-inspired architecture is sprinkled with details from local legends, providing a tranquil, almost ethereal backdrop for intimate getaways, enchanting holidays, and energizing short breaks at the resort in Kamala, Phuket. Heavenly abodes of modern luxury await guests in each of hotel's 221 rooms, suites, and villas. Each haven is decorated with rich hues and warm wood tones, creating elegantly chic spaces brought to life by charming touches of the locale.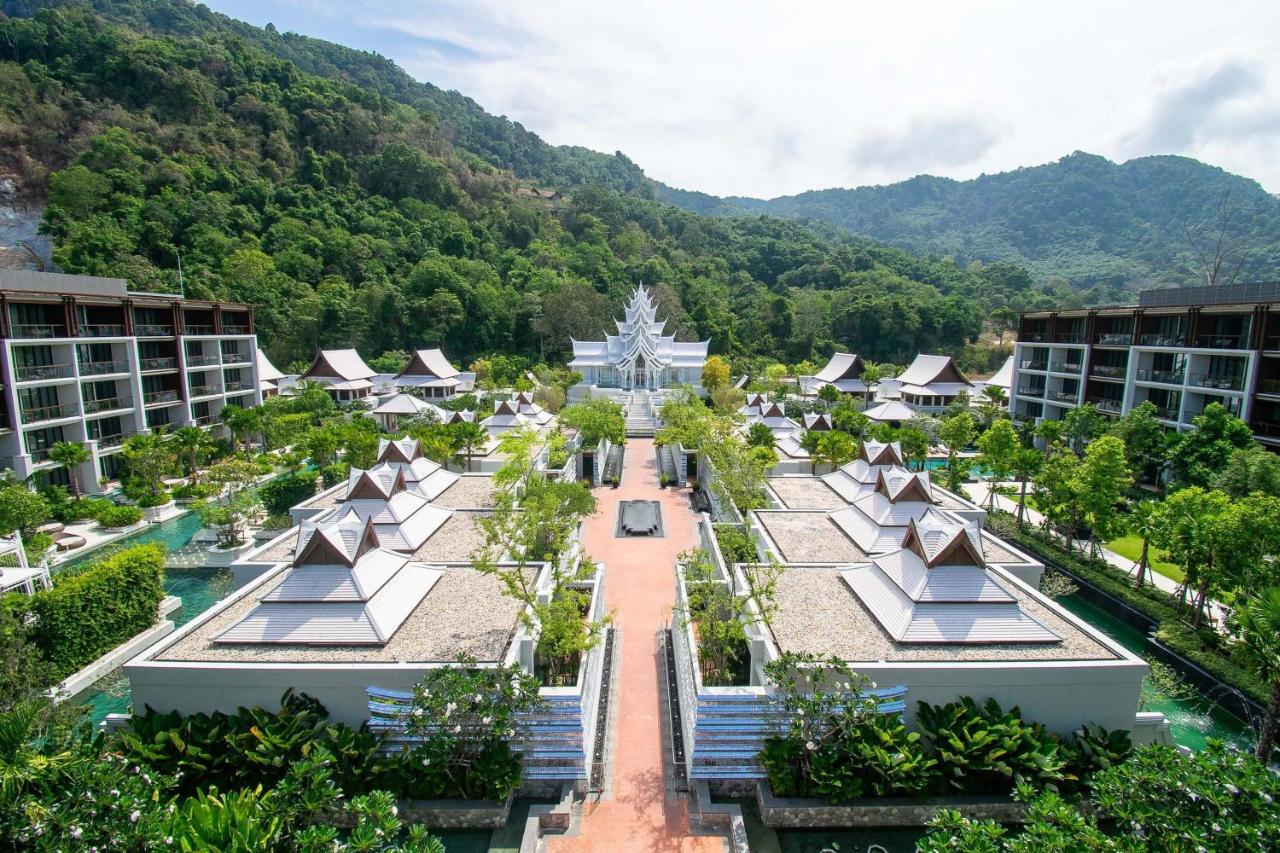 Price level: $$$$$
Our Rate: 9.0/10
7. Mandarava Resort and Spa
Mandarava Resort and Spa is a contemporary luxury hotel in Karon Beach, Phuket. Boasting the charm and splendor of a tropical hillside resort, the Mandarava is submerged in an environment of lavish greenery and natural waterfalls overlooking the magnificent Karon Beach. The resort hosts 232 rooms nestled in 55 tropical villas, with 5 infinity pools scattered on different slopes around the resort. A scenic walk to the beach is only 700 meters away, and for guests' convenience there's a free shuttle bus service.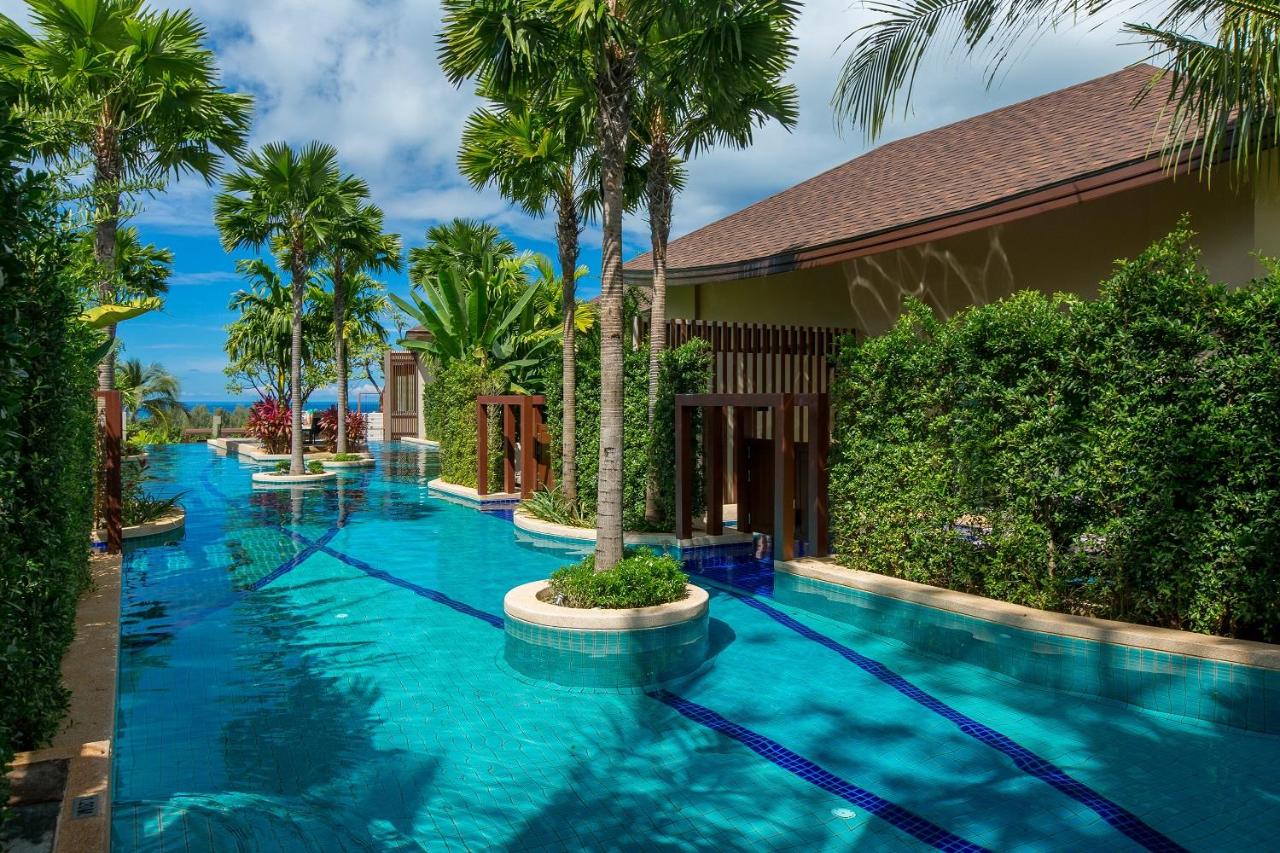 Price level: $$$$
Our Rate: 9.0/10
8. SALA Phuket Mai Khao Beach Resort
Sala Phuket Resort and Spa is a popular seaside resort located on Mai Khao Beach, the beautiful white sand beach on Phuket Island. The hotel is quiet, beautiful, and offers spacious rooms with a floating bathtub overlooking the swimming pool. There is a restaurant overlooking the Andaman Sea, 3 swimming pools with a sundeck, sauna, steam room, fitness bar and spa to help you relax from fatigue while enjoying the tranquil atmosphere.
Price level: $$$$$
Our Rate: 9.0/10
9. Kalima Resort and Spa
Kalima Resort and Spa is an upscale 5-star resort in Patong Beach, Phuket. You will see 220-degree panoramic view of Patong Bay and endless horizon of the Andaman Sea. 190 modern rooms and villas of contemporary architectural style are soothing and mellow with light wood and blue tones and offer sea view as well as whirlpool tubs. This resort boasts 3 on-site restaurants offering a variety of Thai and European cuisine dishes, mini-golf, kids play area, spa and outdoor pool. There is a complimentary shuttle service from the hotel to Patong Beach.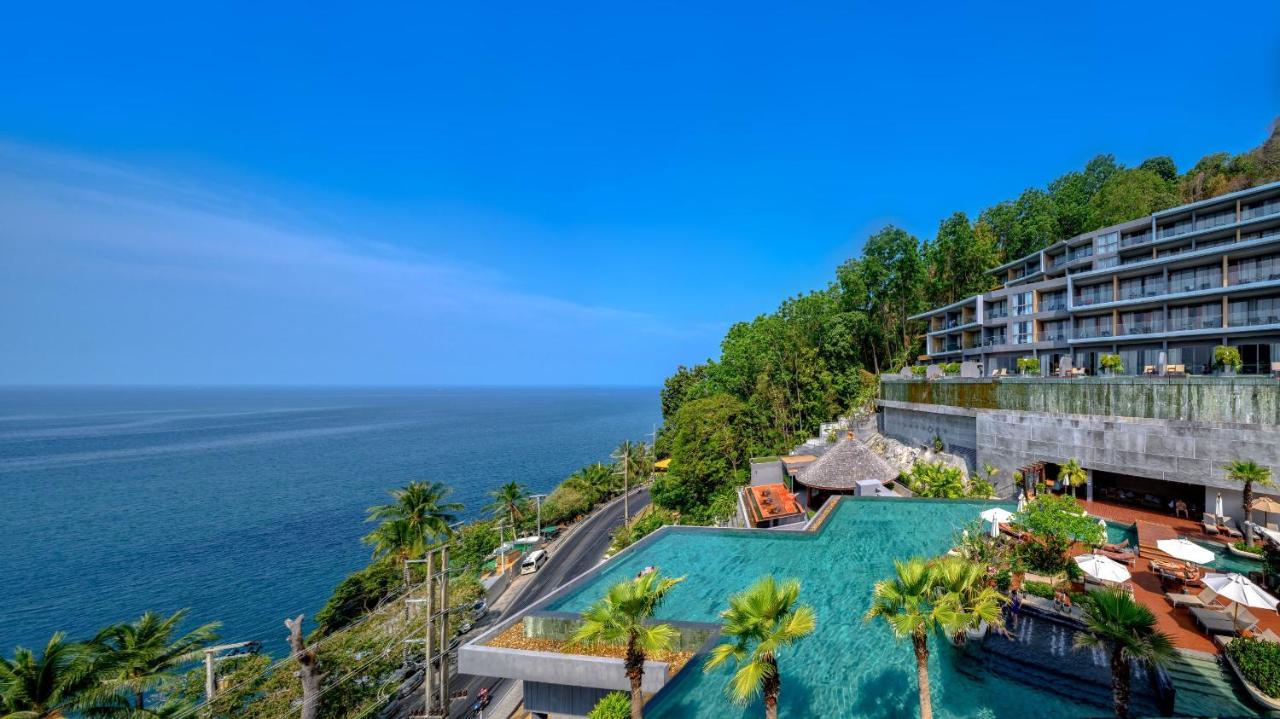 Price level: $$$$
Our Rate: 8.5/10
10. The Naka Phuket
The Naka Phuket is the perfect choice for those who are seeking for a relaxing experience at the exclusive luxury villa in Phuket. Located on the west coast of Phuket Island, with beautiful landscape on the exclusive beachfront, the 5-star hotel is offering 95 unique-designed pool villas and suites with private balconies and cool loft design. The rooms are fully equipped with all facilities. The resort is located only 10 km away from Phuket's bustling night-life area of Patong.
Price level: $$$$$
Our Rate: 8.5/10
Other Phuket Hotels
Other good hotels in Phuket that couldn't make it into our top 10 but are worth mentioning are grouped by their location.
Patong Beach Hotels
Karon Beach Hotels
Pullman Phuket Karon Beach Resort
Kata Beach Hotels
Kamala Beach Hotels
Surin Beach Hotels
Panwa Beach Hotels
Crowne Plaza Phuket Panwa Beach
Enjoy your stay!
Important Note: The price range is compared between the hotels described in this blog only and may vary depending on the season. The rating score is based on the reviews in many sources and is just our personal opinion. Please check for more information about each hotel before booking it, so you could decide if the hotel is right for you.