Planning holidays in Thailand and looking for a hotel in less popular area of Koh Samui? Find the list of the most popular Koh Samui hotels in nearby islands, secluded beaches, local towns and other destinations. It includes resorts in beaches such as Taling Ngam, Lipa Noi, Bangrak, Ban Bang Po, etc.
Where to book Samui hotels?
The most convenient way to book Samui hotels is by using a reliable online travel agent such as Agoda.com or Booking.com. 
Samui Hotels in Bangrak Beach
1. Prana Resort
Prana Resort Samui boasts a stunning beachside infinity pool and a second pool surrounded by shaded palms with a swim-up bar. It also features the Tropikana Beach Club & Bistro, a poolside café, rooftop spa, fitness centre, 24-hour reception with concierge, and free WiFi for all guests. Stylish, spacious air-conditioned rooms have private balconies or terraces with seating.
2. U Samui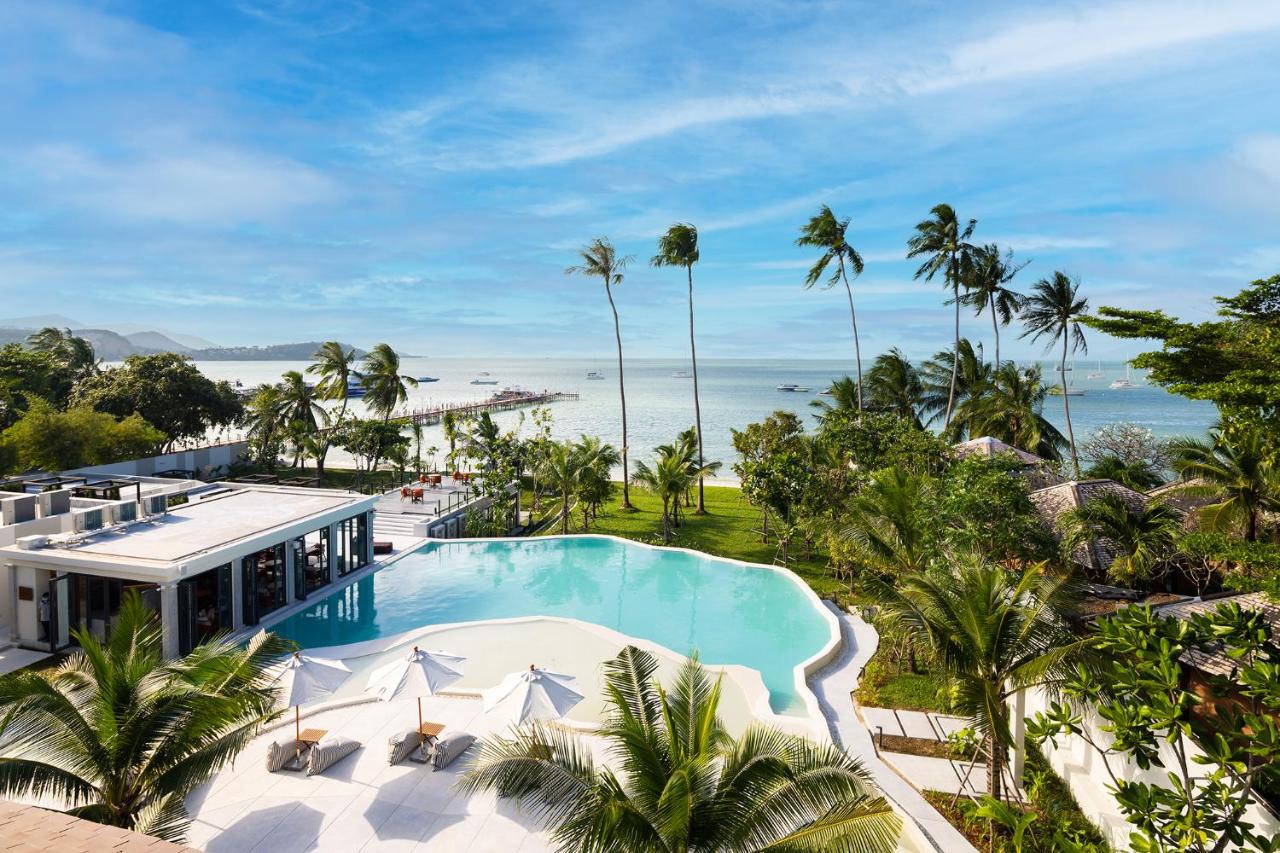 U Samui is located on Bangrak Beach with absolute beachfront access suitable for discerning leisure travelers who seek serenity and privacy. The Resort consists of 51 rooms and villas. All accommodation will feature free Wi-Fi, in-room luxury amenities and other U's unique touches. Other facilities include beachfront restaurant, beach bar, infinity swimming pool, gym and library.
3. Punnpreeda Beach Resort
Punnpreeda Beach Resort Samui is located on Bangrak Beach, one of the most popular white sandy beaches on Koh Samui. The resort is few minutes from the airport and also Bang Rak ferry pier making it easy to hop on and off the boats to Koh Phangan, Koh Tao and Surat Thani.
---
Samui Hotels in Ban Bang Po
1. The Passage Samui Villa & Resort
Located on the secluded beach of Laem Yai, The Passage Samui Villa & Resort offers luxury accommodation with a wide range of activities and fitness programmes. At the resort guests can enjoy 3 outdoor pools, spa and restaurants.
2. Panorama Samui Residences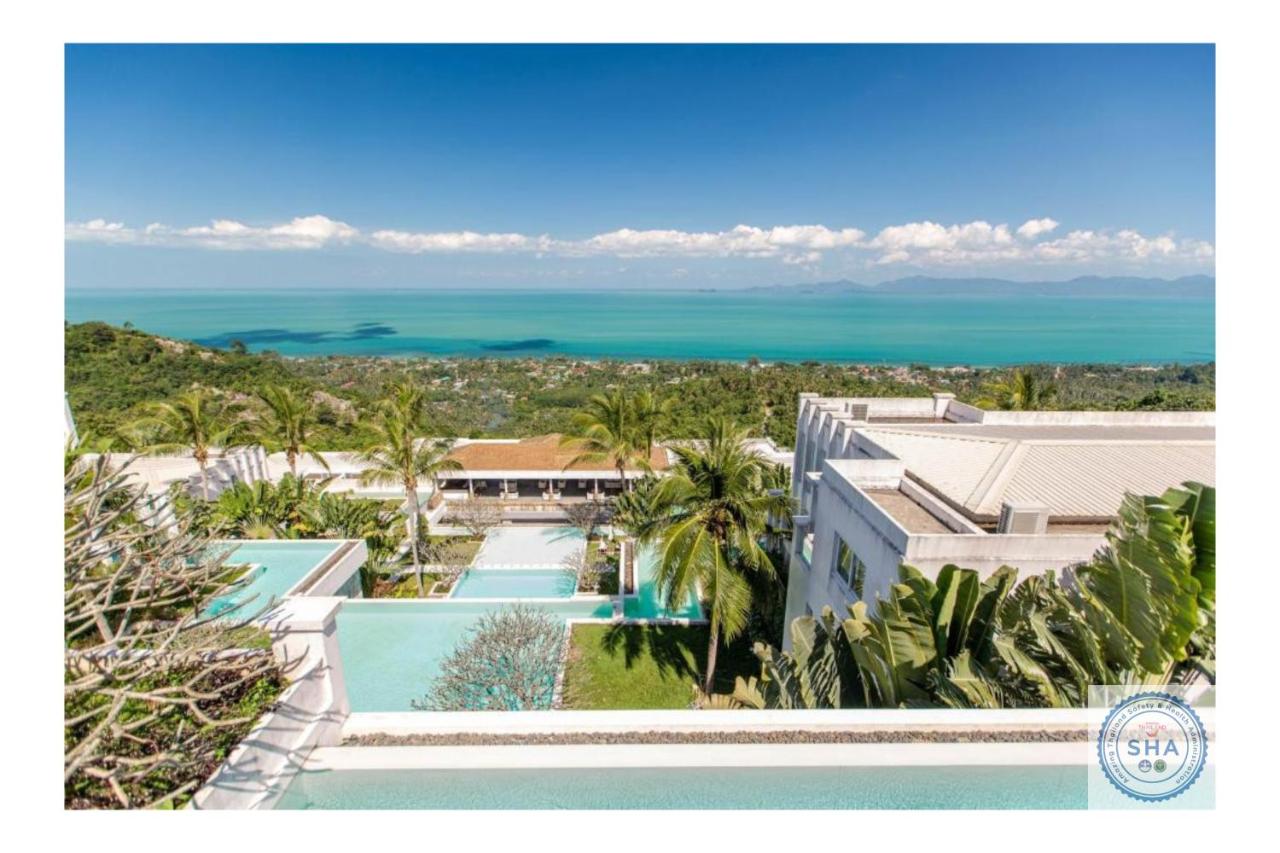 Panorama Samui Residences is redefining global standards for vacationing in an exclusive luxury residence, guaranteeing the utmost level of privacy and security. It is trendsetting in its style combining outstanding service culture, ultimate breathtaking views. Panorama Samui Residences stands majestic and serene in the high-end area of Mae Nam subdistrict, in the blissful shade of the jungle overlooking the beautiful stunning bay of Bang Po and facing Koh Phangan. The gray design in green nature surrounded by blue ocean, also you can enjoy the beautiful sunset like a red ball of fire and the sky is pink and orange.
3. Mai Samui Beach Resort & Spa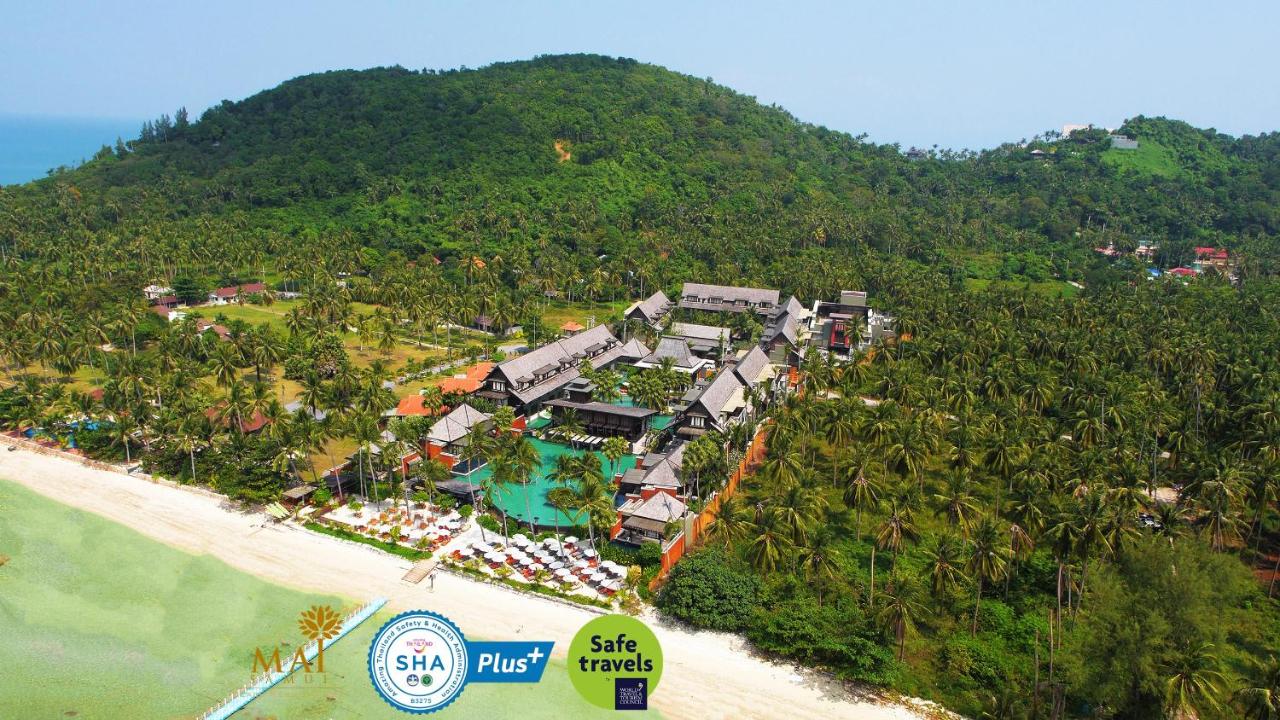 Mai Samui Beach Resort & Spa is a five stars hotel and resort with 97 accommodation including Pool Villas is located on Laem Yai beach, close to Nathon pier. The resort is surrounded with natural, quiet, and peaceful environment.
---
Samui Hotels in Taling Ngam Beach
1. AVANI+ Samui
Located on Phang Ka Bay, AVANI+ Samui Resort presents a peaceful beachside getaway in South-Western Koh Samui. International cuisines and a relaxing outdoor swimming pool await guests at the resort. AVANI+ Samui Resort is located a 15-minute boat ride away from Koh Tan and Koh Madsum islands where guests can enjoy great snorkelling experiences. Uniquely designed, guest rooms at AVANI+ Samui resort feature stylish wooden floors and warm lighting to create a cosy atmosphere. All villas provide guests with a private swimming pool.
2. InterContinental Koh Samui Resort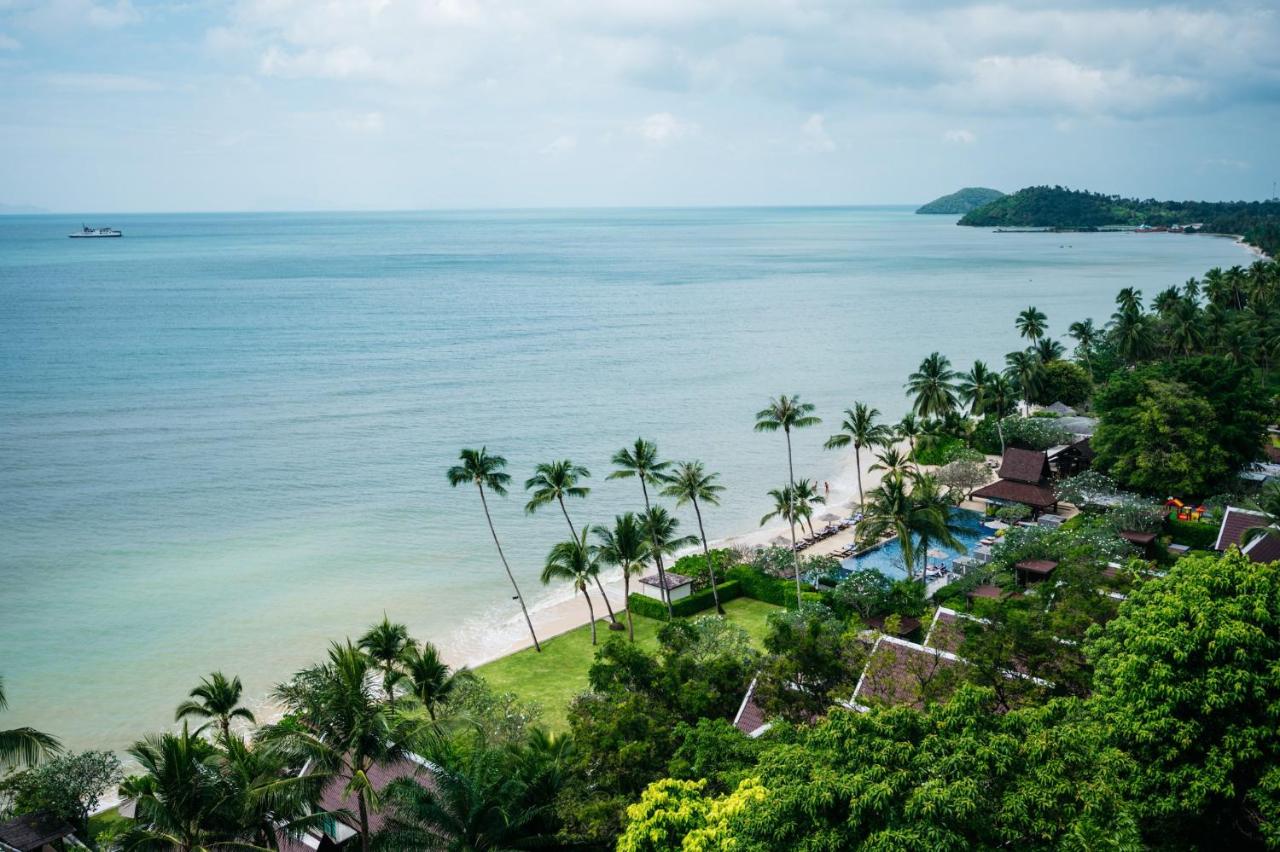 InterContinental Koh Samui Resort is a luscious 22-acre address which enjoys magnificent views across the Gulf of Thailand, the famous Five Islands and Ang Thong National Marine Park. The resort is home to 79 rooms, suites and villas, which sit on a clifftop and descend through tropical gardens to a private white sandy beach. There are two restaurants, Amber and Flames which serve Thai, Asian and modern European cuisine, the open-air cocktail lounge, Air Bar and Serene, lobby bar and café. The award-winning Baan Thai Spa by HARNN offers an exclusive range of HARNN body and beauty treatments. The resort's own kids' club, Planet Trekkers has activities and entertainment for children aged from 4 – 12 years.
3. Conrad Koh Samui
Located on 25 forested acres of secluded hillside facing the shimmering waters of the Gulf of Thailand the Conrad Koh Samui comprises a stunning collection of 81 individual luxury villas, each with private pool and terrace, and a choice of one, two and three bedrooms. Each luxury villa enjoys full or partial ocean views with stunning sunsets. The accommodation, cuisine and spa at this luxury pool villa resort have together received countless awards for quality and service.
4. The Beach Samui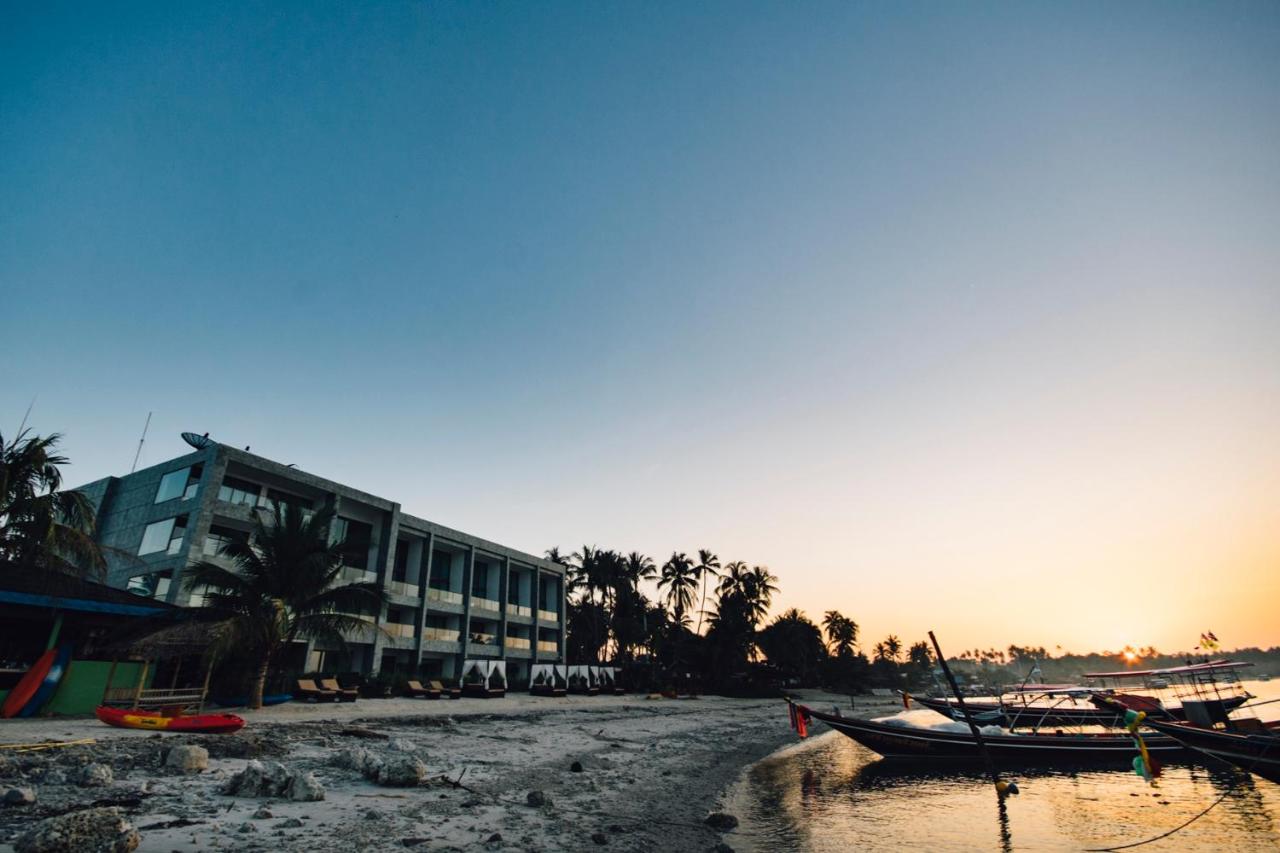 ---
Samui Hotels in Lipa Noi
1. Nikki Beach Resort & Spa
Step into paradise at Nikki Beach Resort Koh Samui, an oasis surrounded by almost 60 islands in the Pacific Ocean. Press pause and celebrate life!
2. Sea Valley Hotel & Spa
Sea Valley Hotel & Spa is a beachfront hotel with 23 private villas located on the relaxed Lipa Noi Beach in Koh Samui. Hiding behind landscaped gardens, villas feature a private terrace which enjoys beautiful sunset views. Apart from its sea-front outdoor pool, the hotel also provides pampering spa services.
3. The Siam Residence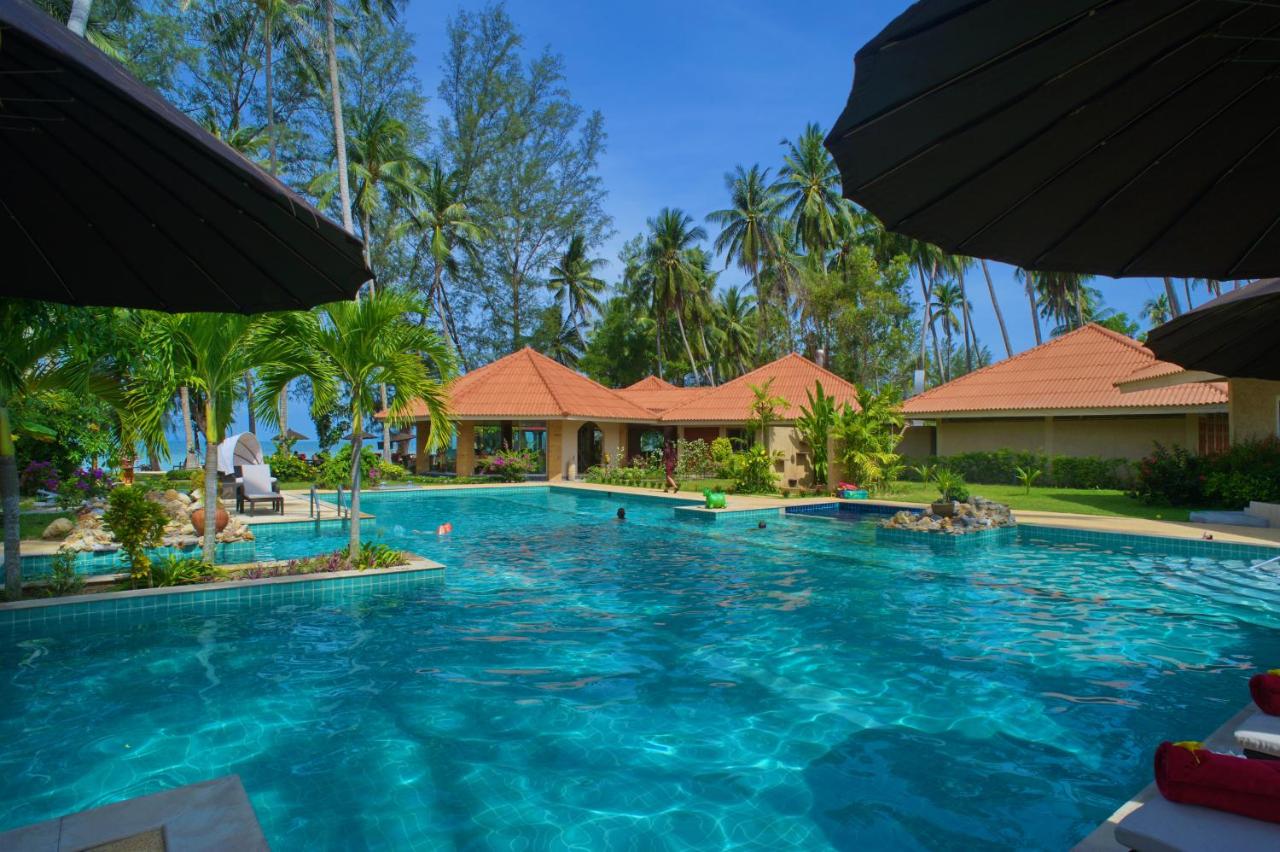 The Siam Residence Boutique Resort offers villas of different sizes, each of which is fitted with modern furniture and Asian decorations. Guests can enjoy Thai and international cuisines, as well as refreshing cocktails at the beachfront restaurant. Leisure facilities include a swimming pool and a spa.
4. Anahata Resort Koh Samui
Anahata Resort Koh Samui offers a unique vacation experience for the conscious and independent traveler, not only looking to escape the stresses of the busy modern world but also to reconnect with a more simple and natural way of being.
5. Rajapruek Samui Resort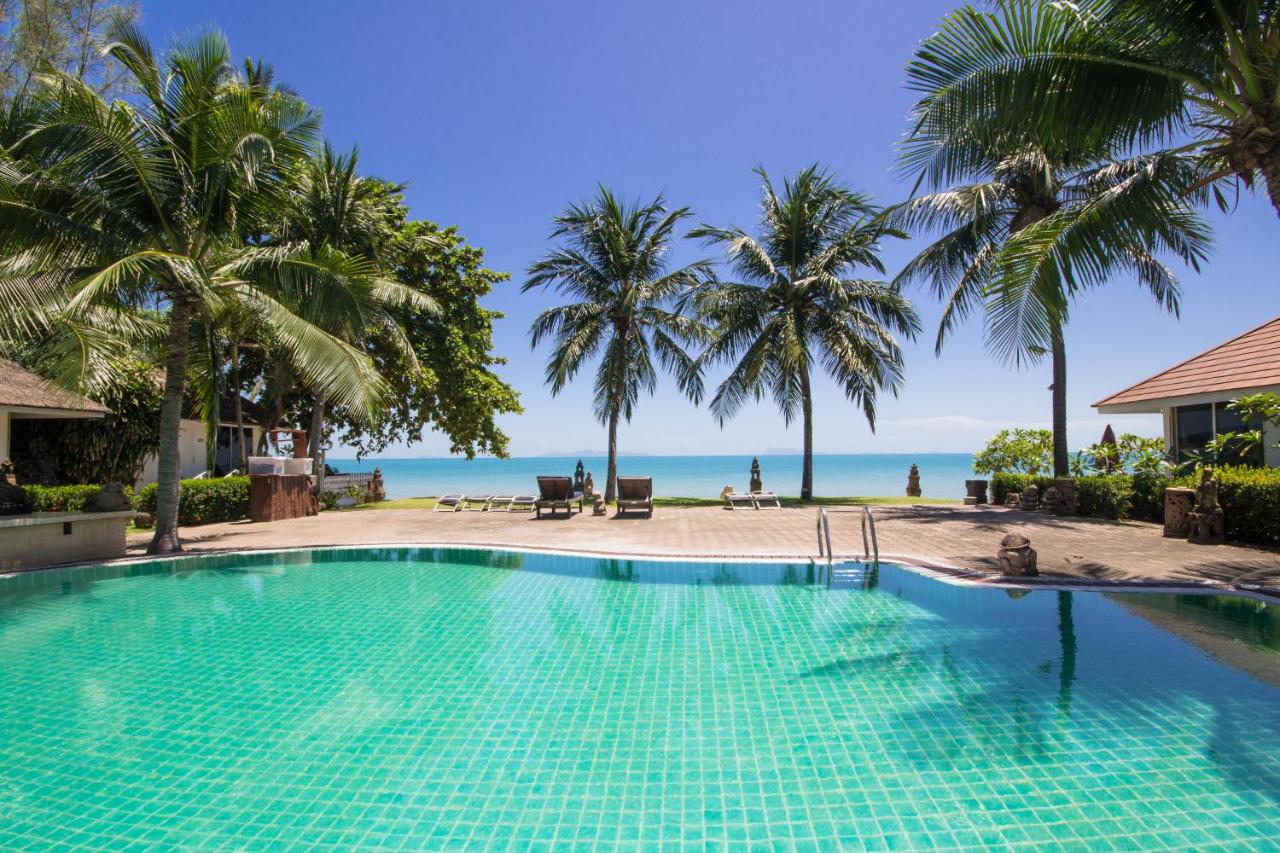 Rajapruek Samui Resort is located along the gulf of Siam and on the serene beachfront of Lipa Noi, which is also known as Sunset Beach, one of Koh Samui's renowned private beaches. Adding to the scenery is the magnificent sunset combined with friendly service, ensuring that your stay at the resort is peaceful and awe-inspiring. Rajapruek Samui Resort is the perfect place to spend your holiday on Koh Samui.
6. Tawantok Beach Villas
Boasting direct beach access, Tawantok Beach Villas - an elite haven provides accommodation with free WiFi and a tennis court. The beachfront villas all come with a living room, a flat-screen TV, DVD player, a fully equipped kitchen with a dining area and a private bathroom with free toiletries. An oven and coffee machine are also featured.
---
Samui Hotels in Laem Sor
1. Samahita Retreat
Since 2003, Samahita Retreat has been providing yoga retreats in Thailand. This retreat center is purposely set up to transform lives, to bring a balance of vitality and peace through offerings and space: world-class expertise in the practice of yoga, breathwork, meditation, health and fitness, in a uniquely dedicated mind-body supportive environment. Samahita Retreat offers a place for more than just a holiday. Your health, fitness, and overall wellbeing are supported through a broad spectrum of practices in a dedicated and natural environment with life-giving delicious food.
---
Other Samui Hotels
If you are interested in other areas as well, find top hotels in other popular areas of Koh Samui:
For the list of Best Samui Hotels including the most popular hotels in Koh Samui check here ⬇️