Planning your holidays in Thailand and looking for a hotel in Samui's Bophut area? Find the list of the best Bophut Beach hotels, including the most popular hotels and resorts in Bophut, Koh Samui that will help you choose Bophut accommodation for your trip to Thailand.
Bophut Beach
Bophut is a laid-back palm-fringed beach on the northern coast of Koh Samui known for its Fisherman's Village which boasts well-preserved old Thai-Chinese shop-houses. This stunning 2 km long beach is a good choice if you want to stay on the beach which isn't too busy or too quiet.
Where to book Bophut hotels?
The most convenient way to book Bophut hotels is by using a reliable online travel agent such as Agoda.com or Booking.com.
List of Bophut Hotels
The most popular hotels in Bophut area are listed below.
---
To decide on the best option for the trip, more detailed information on each of the hotels with reviews, prices and availability of rooms for the selected dates can be found by clicking the links provided.
---
1. Peace Resort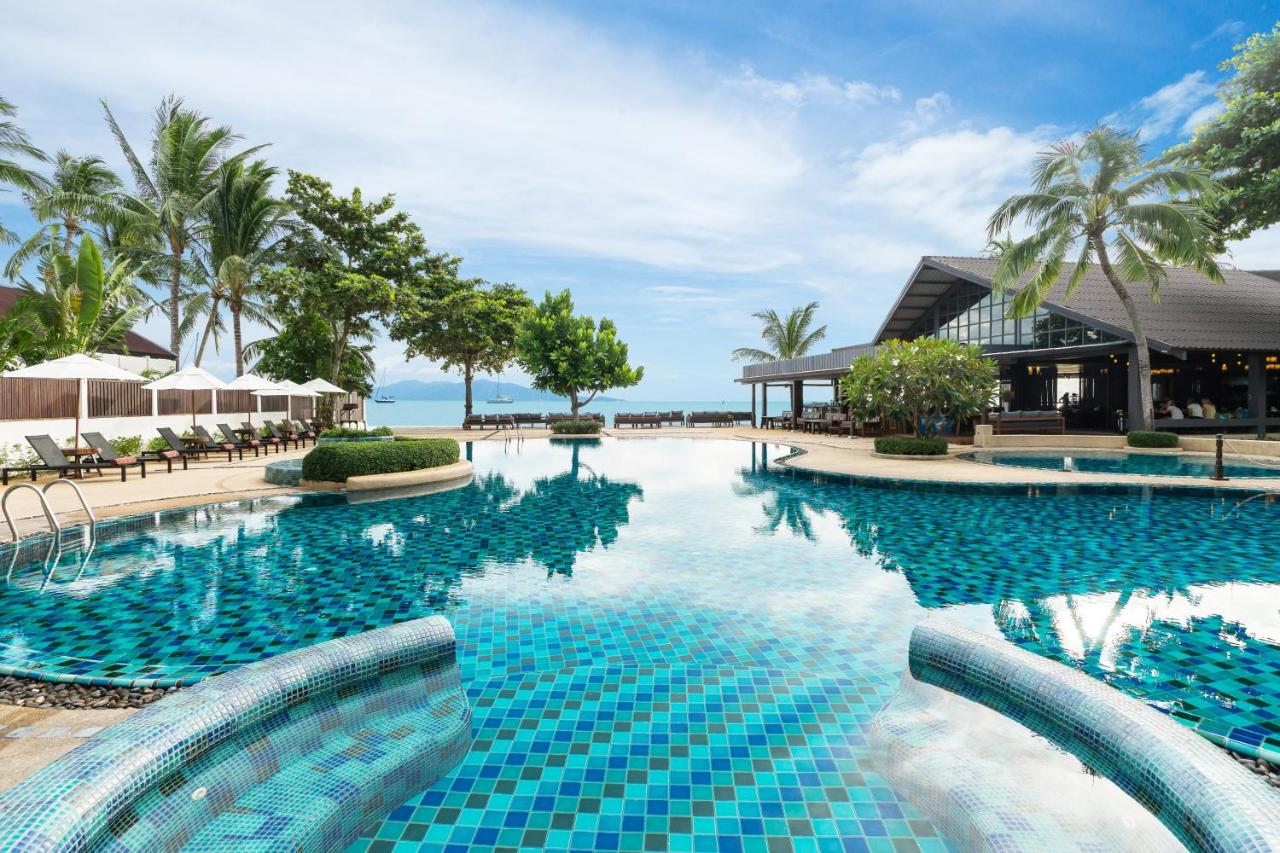 Situated on Bophut Beach, Peace Resort offers 1 outdoor pool and an outdoor restaurant. Its spacious bungalows feature a private terrace with sea or garden views. Peace Resort is a 7 minutes' walk from Walking Street at Bophut's Fisherman's Village.
2. Hansar Samui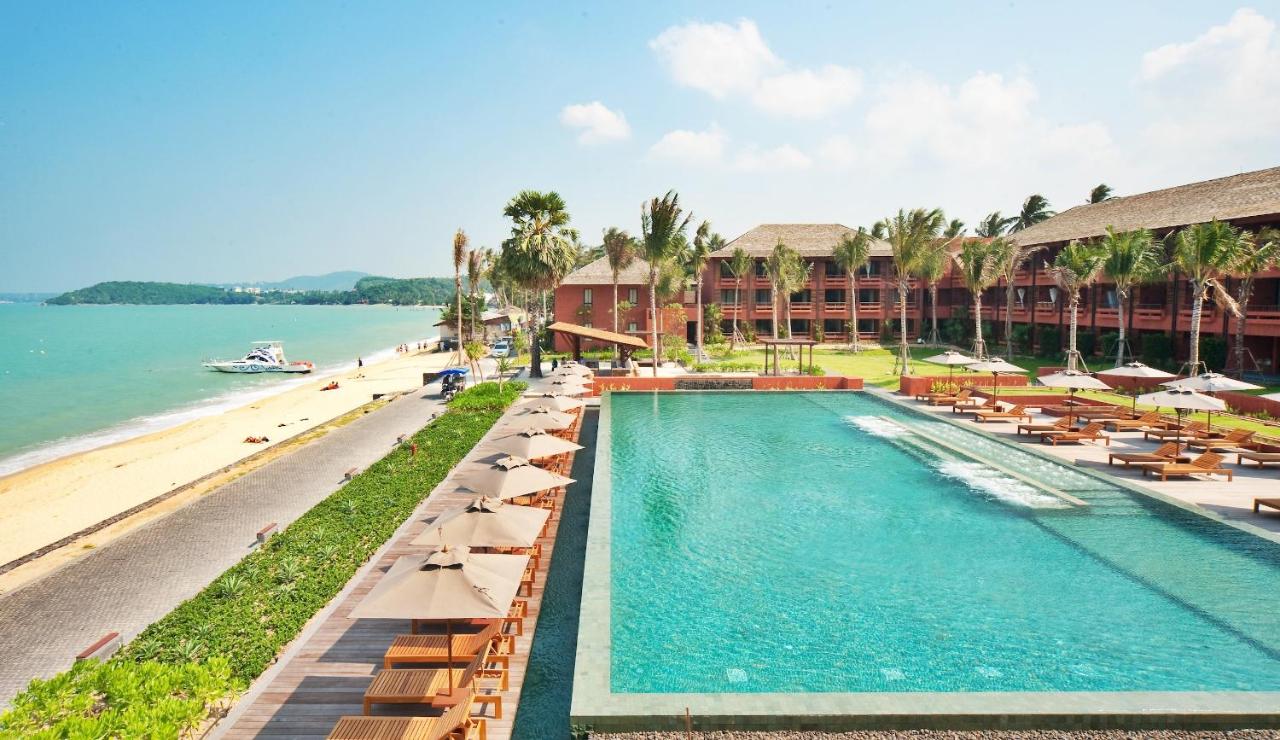 The concept and philosophy of Hansar Samui is to deliver a luxury resort and spa experience to each guest that is happy, memorable and enjoyable. Hansar Samui is about living life in full colour and finding joy in every moment. Hansar Samui offers luxurious, beachfront and spacious accommodation with supersize private balconies and oversize daybeds for outdoor living and entertaining. Open plan yet intimate, each room has been artfully finished with teak floors, terrazzo bathrooms and local textiles to provide a sense of place. Chic custom furnishings, large flat screen TVs balance the design's natural touches with a modern flair.
3. Karma Resort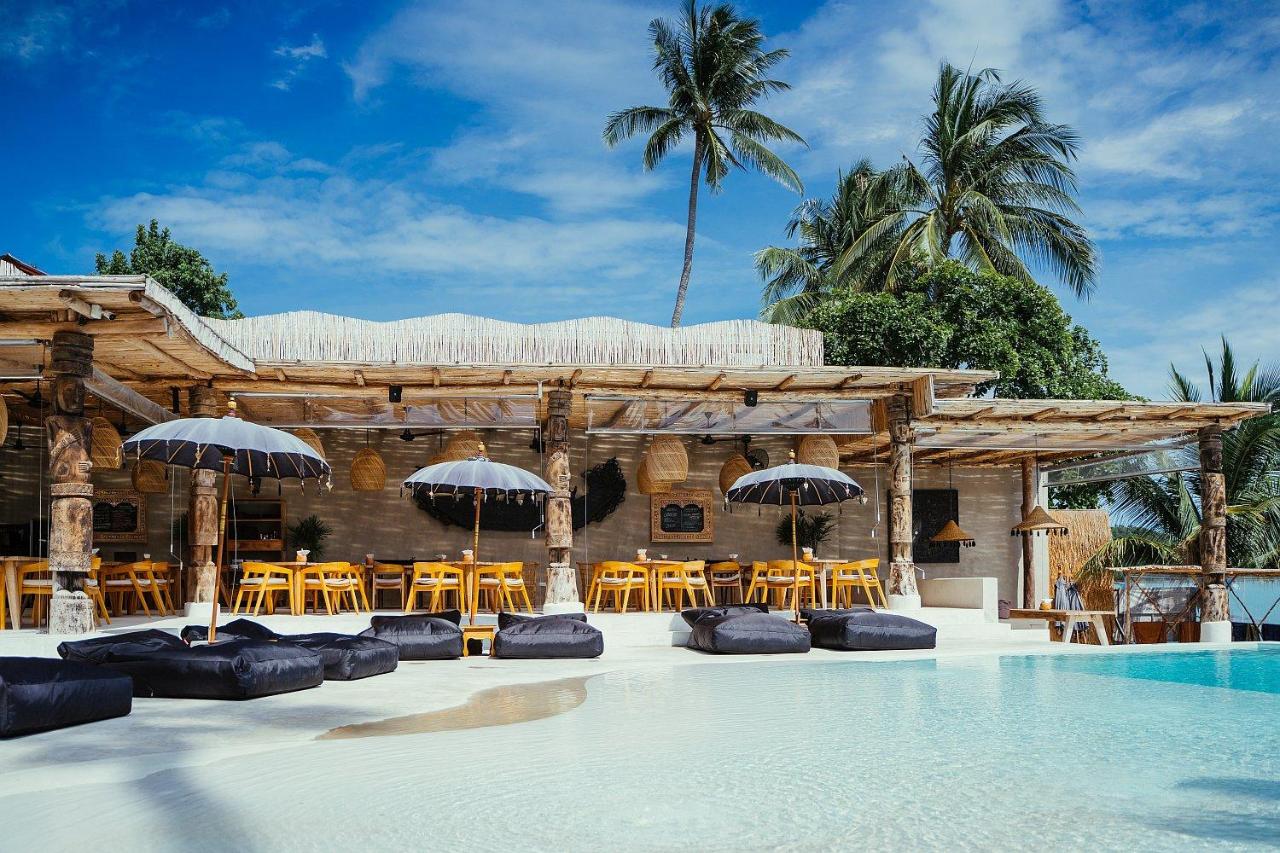 Karma Resort is a boutique hotel inviting to come to one of Samui's idyllic beaches and discover a jewel of beauty, tranquility and well-being. Try a different way to experience your vacation as you lose yourself in a magical and relaxing atmosphere. Karma Resort – the ideal place to spend an unforgettable holiday.
4. Anantara Bophut Koh Samui Resort

Among the finest Koh Samui resorts, Anantara Bophut Koh Samui Resort is a tropical playground of adventure and tranquillity. Low-rise shingled buildings overlook a central lily pond and palms, and a wide stretch of golden sands fronts the resort.
5. Bo Phut Resort and Spa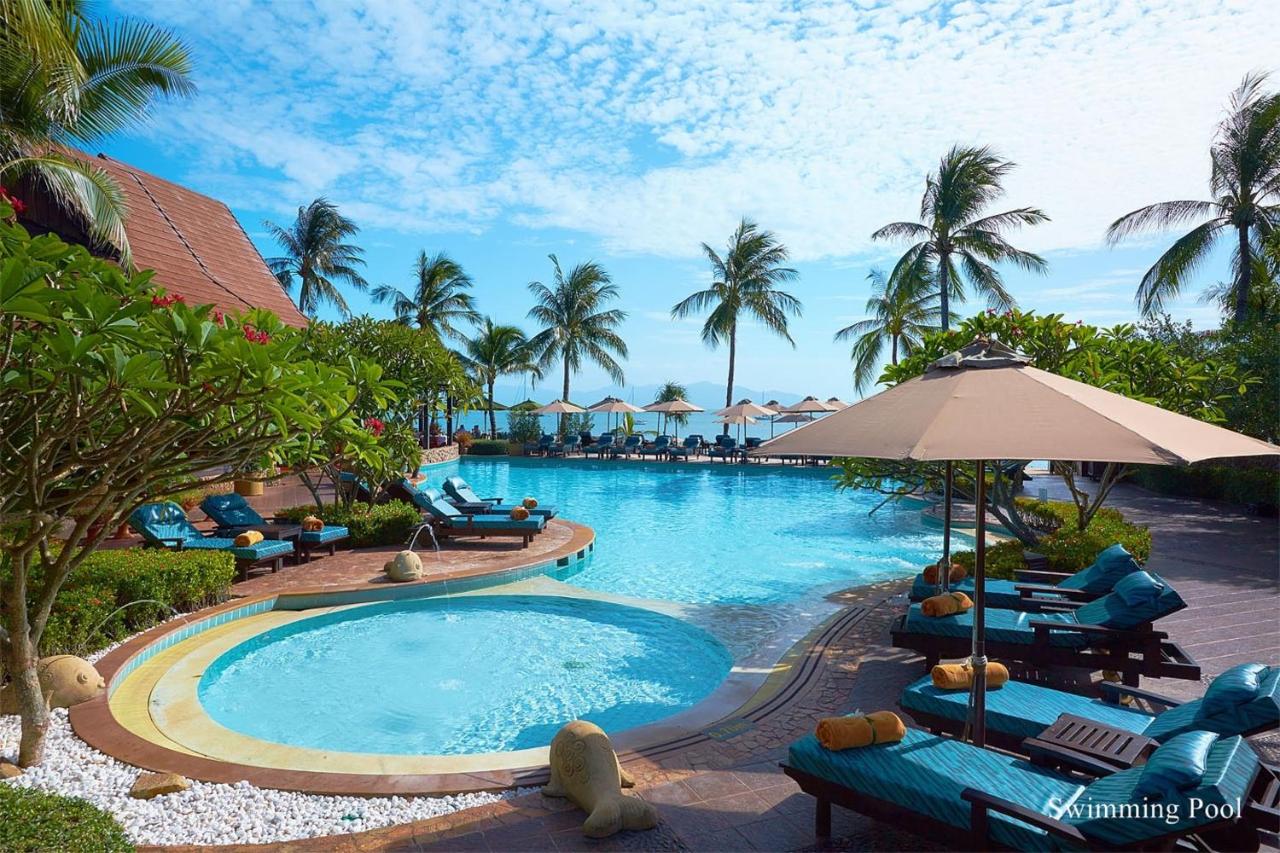 Bo Phut Resort & Spa has earned an unparallel reputation for offering the most luxurious and secluded hideaway on Samui. Bo Phut Resort & Spa is a fine attribute of traditional and contemporary Thai design, combining an exotic and tranquil setting. The resort is situated in the northern tip of the island, approximately 5 km from Samui International Airport. This boutique resort is a perfect combination of distinctly designed accommodation in a setting of rare natural beauty which only Samui has to offer. The resort is located on a superb beach of Bo Phut whilst surrounded by 7 acres of indigenous plantations.
6. Nora Buri Resort & Spa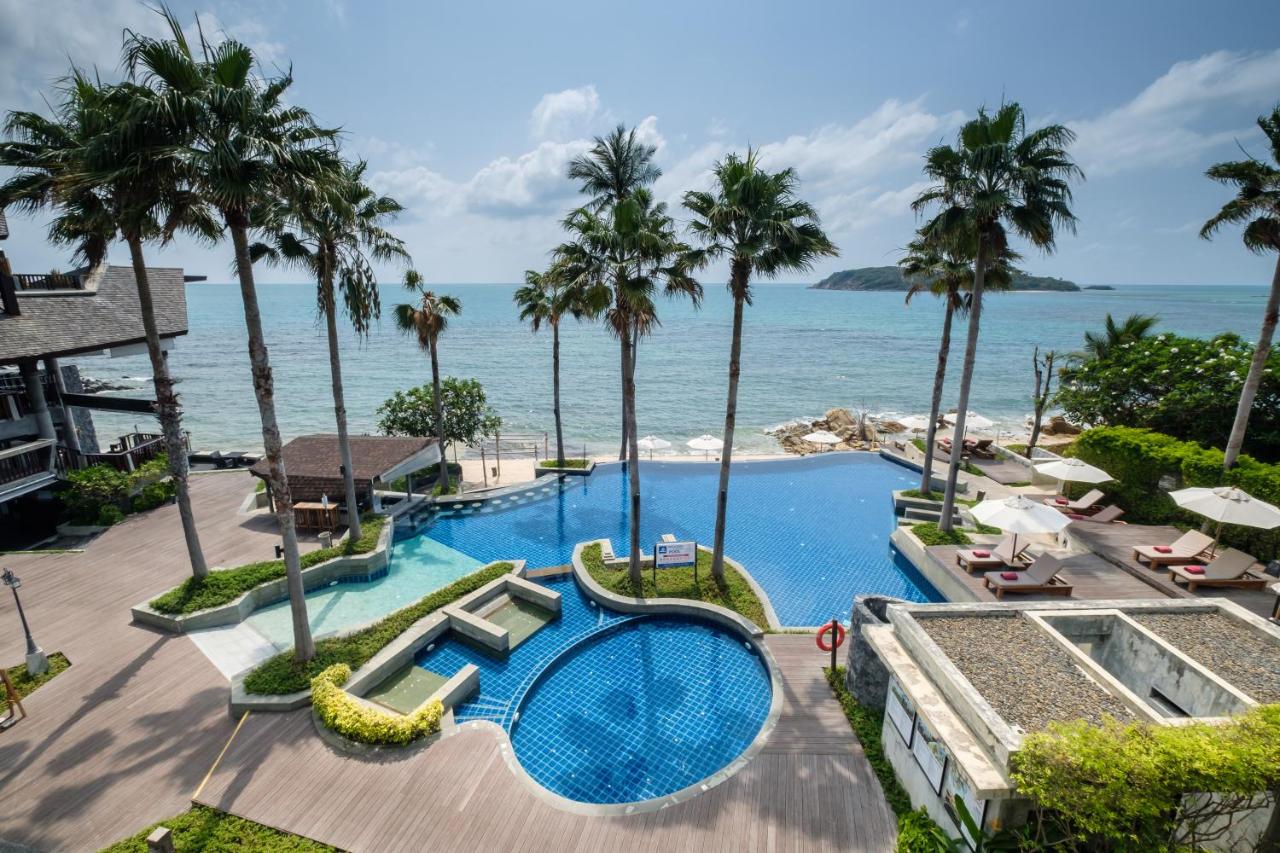 Nora Buri Samui Resort & Spa is a stunning 16-acre-luxury resort in Koh Samui. The resort offers its guest a tropical island retreat choices in its 7 luxury accommodation types (total 144 rooms and villas) on a beautiful cliff or on the beach, both are surrounded by lush gardens offering shades of calmness and pure sanctuary overlooking azure oceans and private white sand beaches.
7. ibis Samui Bophut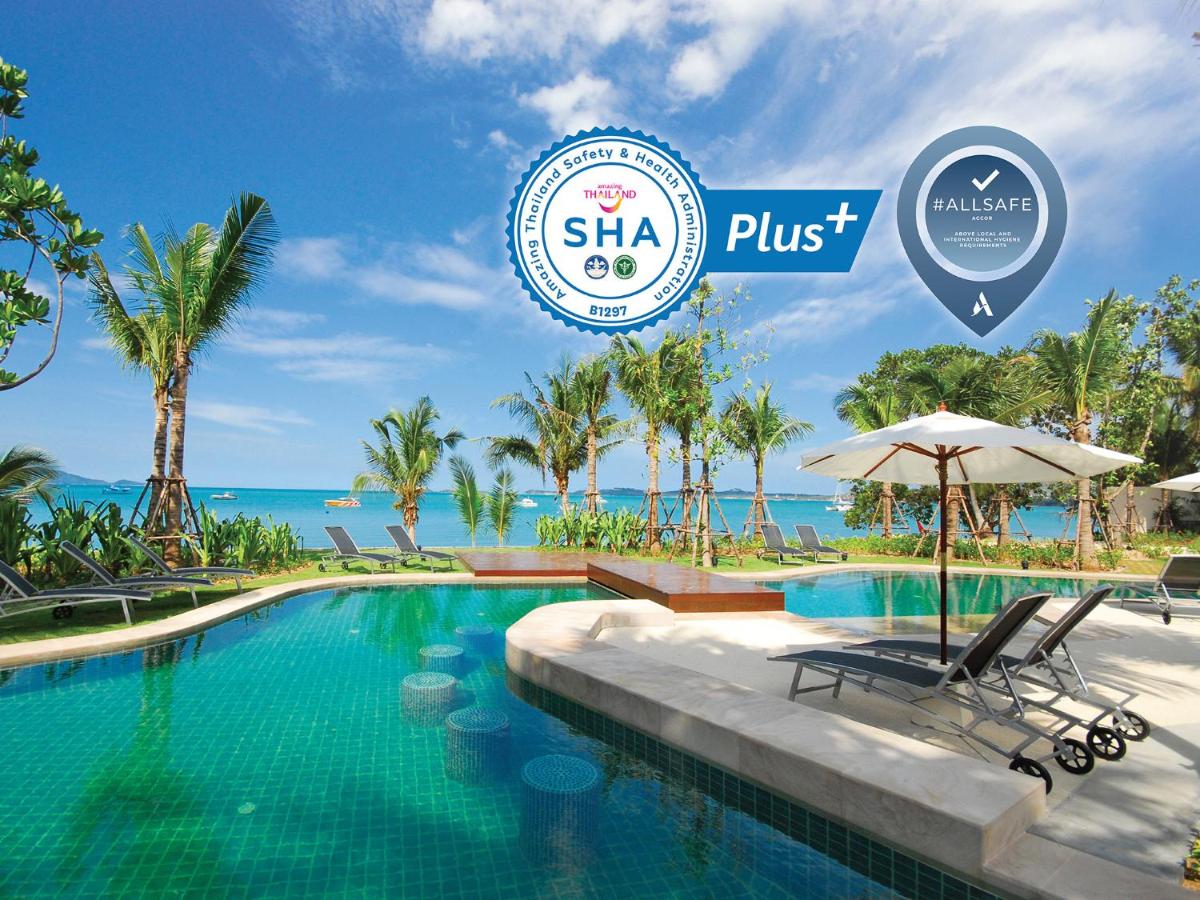 ibis Samui Bophut is a vibrant economy hotel, open to everyone. The hotel is situated right on Bophut beach with fabulous sea views in an idyllic beachfront location. Relax by the pool, chill out at the bar, or explore Bophut bay by kayak; the choice is yours. The only international 3-star hotel in Bophut, ibis Samui Bophut is an inspiring island paradise that will leave you revitalized.
8. Panacea Samui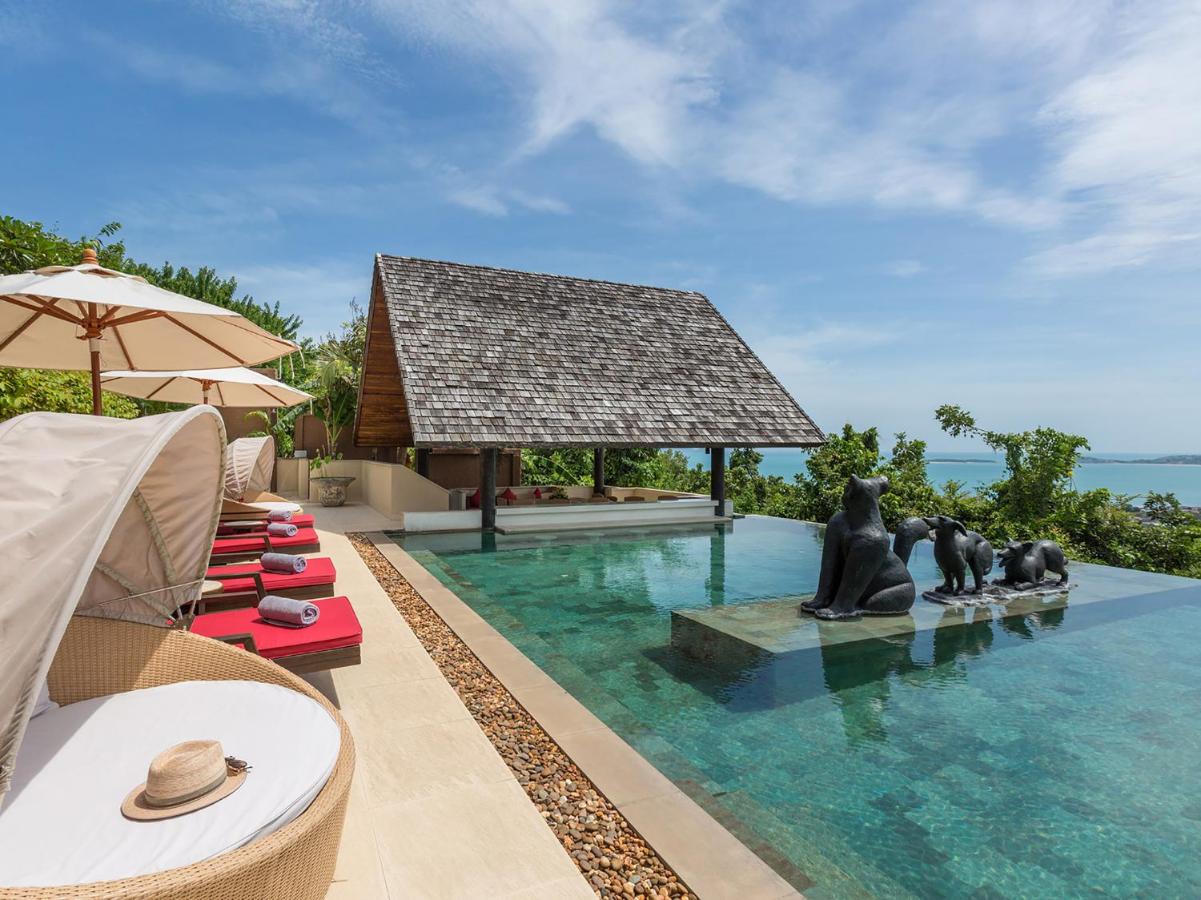 Panacea Samui is a private luxury retreat estate surrounded by nature and consisting of 5 residences: Praana residence 6-bedroom, Atulya residence 5-bedroom, Purana residence 4-bedroom, Kalya residence 4-bedroom and Avasara residence 5-bedroom.
9. Samui Palm Beach Resort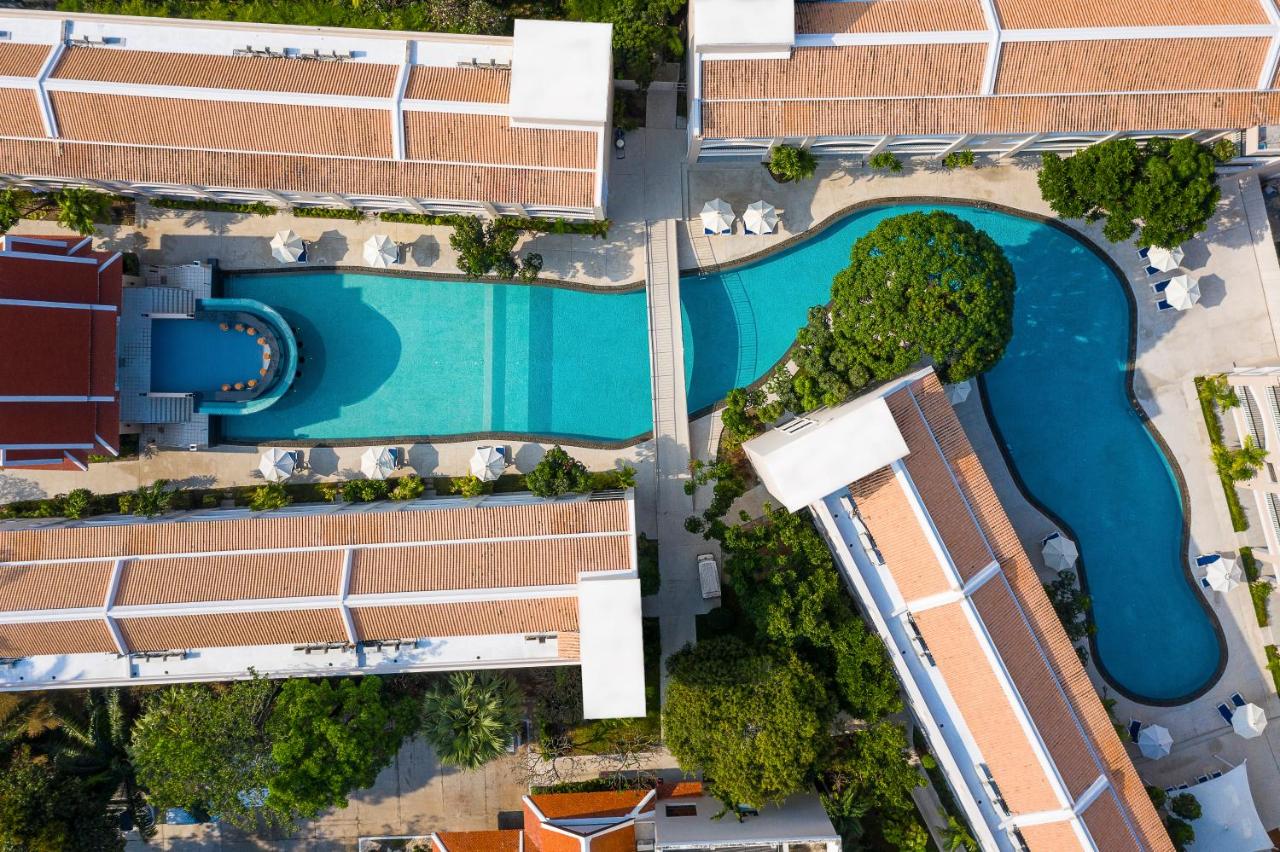 The beautiful north coast of the island is where Samui Palm Beach Resort has made its home. The resort has the longest beachfront footage on Samui, 270 metres. They offer 129 guestrooms ensuring the greatest of comfort and plenty of space, along with every modern amenity and the kind of convenience that you'd normally expect of a five-star hotel. The accommodation is set in tropical grounds with plenty of palms, lush foliage and beautiful plants. They also have Samui's largest swimming pool (80 metres in length), so long that it even has a bridge, and there's a further pool right by the sea.
10. Celes Beachfront Resort
Set on the serene Bophut beach with breathtaking panoramic views of the ocean and Koh Phangan, Celes spreads 270 meters across the beach making it the only five-star resort with the longest beachfront on the tropical island of Samui. At Celes, you can fully indulge in a variety of facilities and services for unforgettable holidays and unique experiences. The property features a beachfront outdoor saltwater pool, fitness center, spa and restaurant.
11. Lanna Samui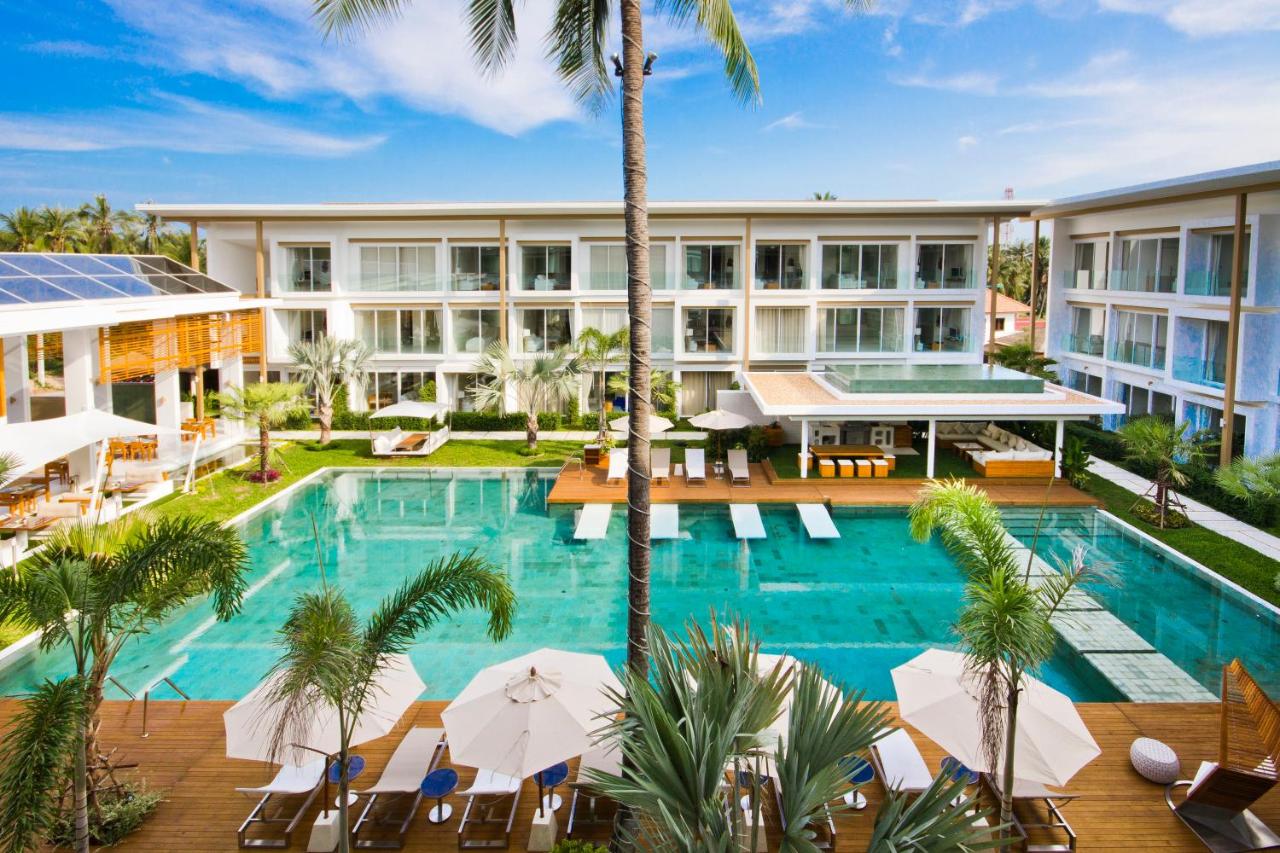 Lanna Samui features luxury accommodation with kitchenettes just a short 5-minute drive from Samui International Airport and Bophut Beach. It boasts an outdoor pool, sauna and an on-site restaurant. Guests also have access to a beach club. Boasting a blend of comfort and style, all suites feature flat-screen satellite TVs, iPod docks and a seating area with sofa sets.
12. Smile House Koh Samui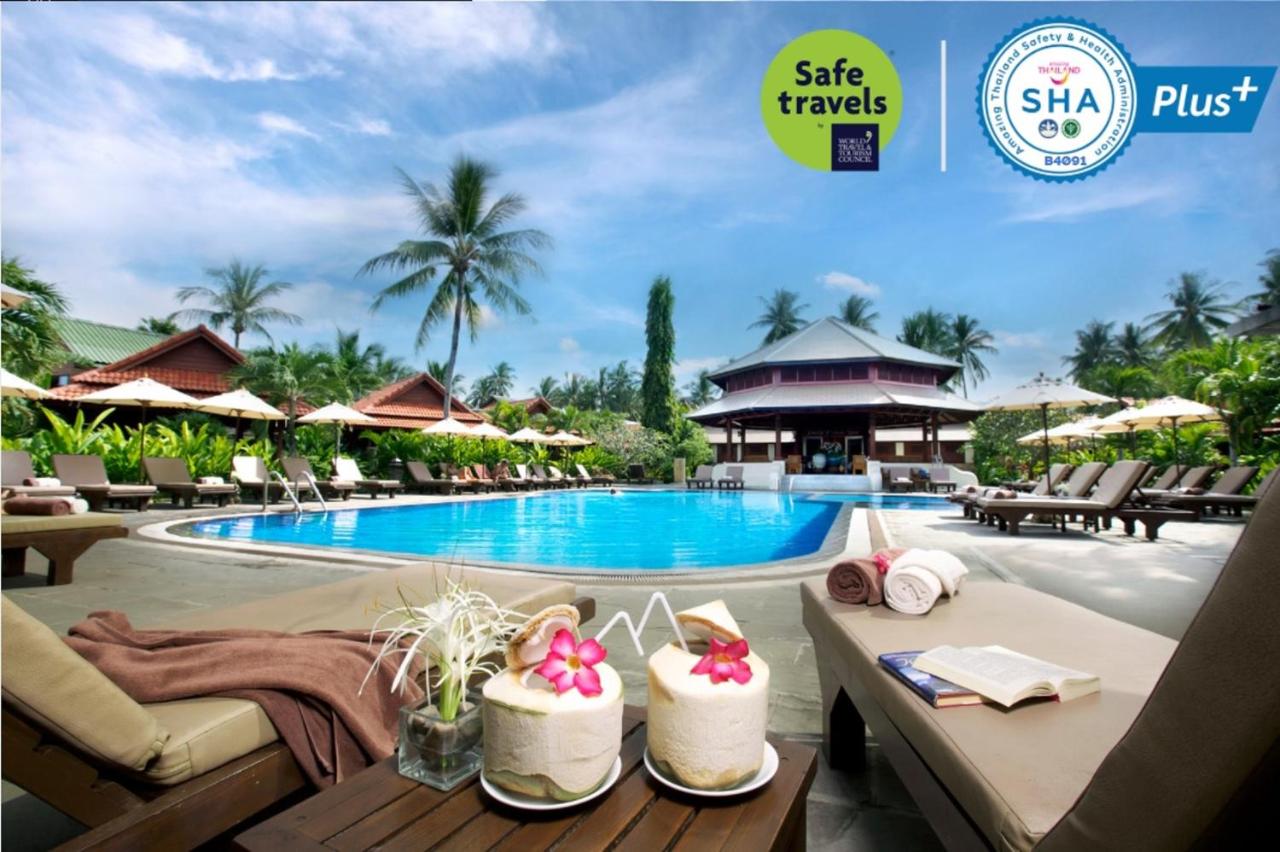 Smile House Resort is located on the clean Bophut Beach next to the translucent blue sea and surrounded by coconut palms. The hotel provides a warm welcome and friendly service with a romantic bungalow of your choice. There are regular rooms with aircon or specials rooms with air-condition, refrigerator and shower. Smile House is a relaxing place beyond your dreams.
13. Baan Bophut Beach Hotel
Baan Bophut Beach Hotel is just 10 minutes from Samui Airport and right on the beach of the famous Fisherman's Village in Koh Samui. Hotel's visitors are just few steps away from the beach, lots of quaint nearby restaurants and boutiques.
14. Vikasa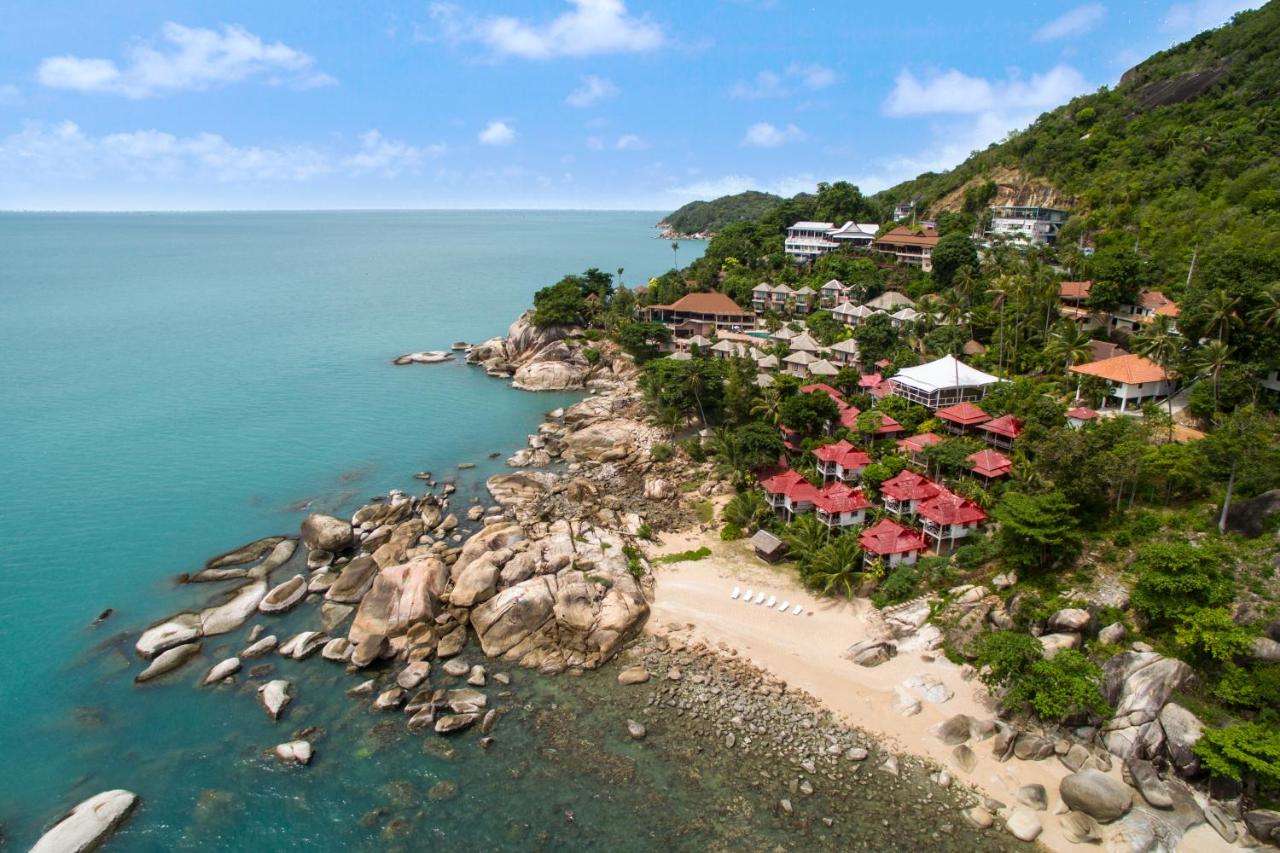 Vikasa Yoga Retreat offers unique yoga vacation packages that challenge you to evolve and grow in meaningful ways. Escape and join Vikasa in a very special place where you can focus on your personal growth and evolution, be it physical, mental, or spiritual.
---
Other Samui Hotels
If you are interested in other areas as well, find top hotels in other popular areas of Koh Samui:
For the list of Best Samui Hotels including the most popular hotels in Koh Samui check here ⬇️