Planning your holidays in Thailand and looking for a hotel in Samui's Chaweng Beach area? Find the list of the best Chaweng Beach hotels, including the most popular hotels and resorts in Chaweng, Koh Samui that will help you choose Chaweng Beach accommodation for your trip to Thailand.
Chaweng Beach
Chaweng, 5 km long beach in the northeast corner of Koh Samui, is the largest and most lively beach on the island, with a wide range of accommodation, activities, restaurants and busy nightlife. Chaweng is by far the most popular beach on the island and a bustling beach town which is the place to go for shopping, dining and partying. This fine white sand beach leads into a beautifully clear sea and is lined with numerous resorts surrounded by palm trees.
Where to book Chaweng Beach hotels?
The most convenient way to book Chaweng Beach hotels is by using a reliable online travel agent such as Agoda.com or Booking.com.
List of Chaweng Hotels
Plenty of accommodations for various tastes and budgets can be found on Chaweng Beach in Koh Samui.
The most popular hotels in Chaweng Beach area are listed below.
---
To decide on the best option for the trip, more detailed information on each of the hotels with reviews, prices and availability of rooms for the selected dates can be found by clicking the links provided.
---
1. Casa De Mar Resort
Casa De Mar is a tranquil and romantic resort nestled on the beachfront in North Chaweng. Feel at home at this paradise hotel in Koh Samui with villas right on the water's edge, spectacular sea views, delicious cuisine and a refreshing outdoor pool to unwind. The beachfront resort Koh Samui is serene and relaxing, yet only 15 minutes' walk to the lively town center brimming with shops, restaurants, bars and nightlife. If you are looking for a honeymoon hotel Koh Samui with easy access to nightlife and less than 10 minutes from the airport, Casa De Mar is a great choice for your next vacation!
2. Chaweng Villawee Hotel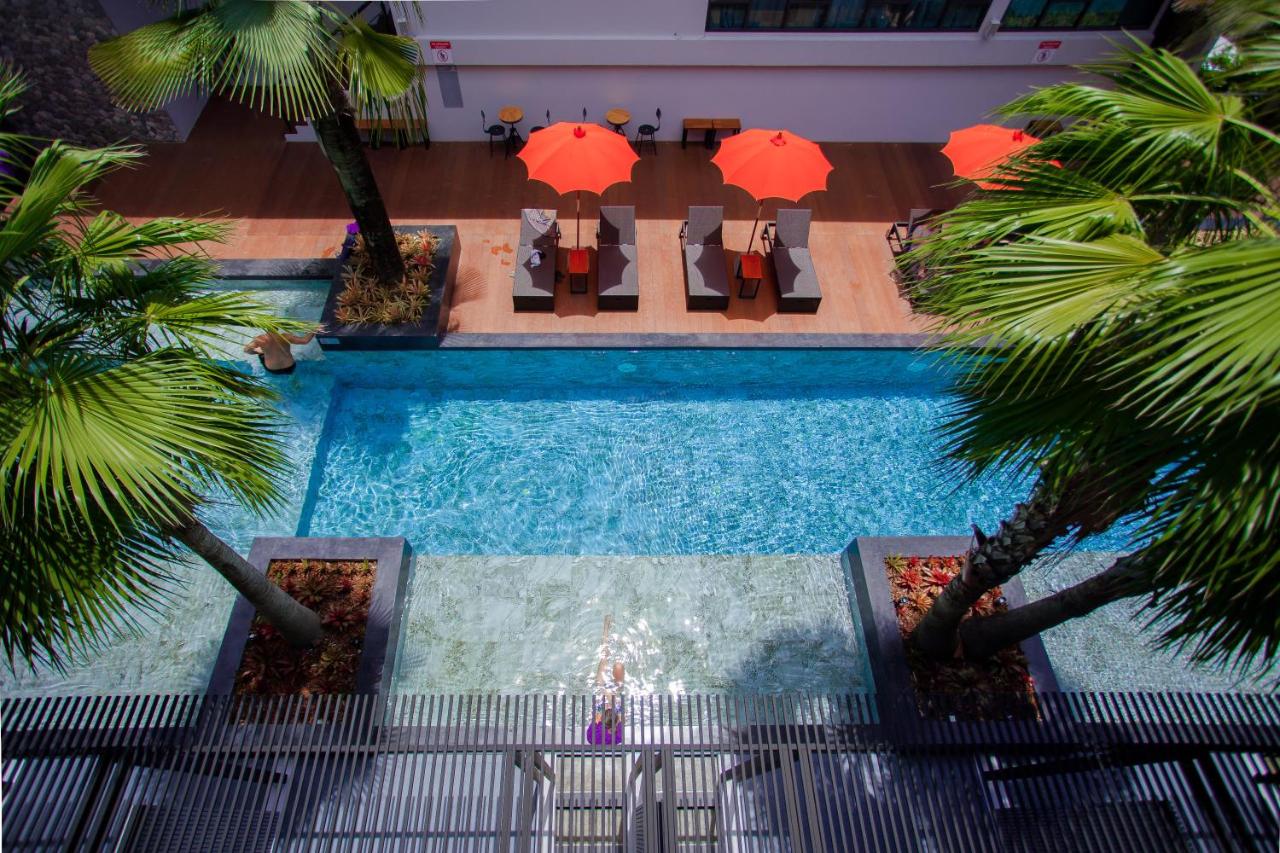 Located in Chaweng, a 4-minute walk from Ark Bar Samui, Chaweng Villawee Hotel boasts a garden and shared lounge. Among the various facilities of this property are a bar and a restaurant.
3. First Residence Hotel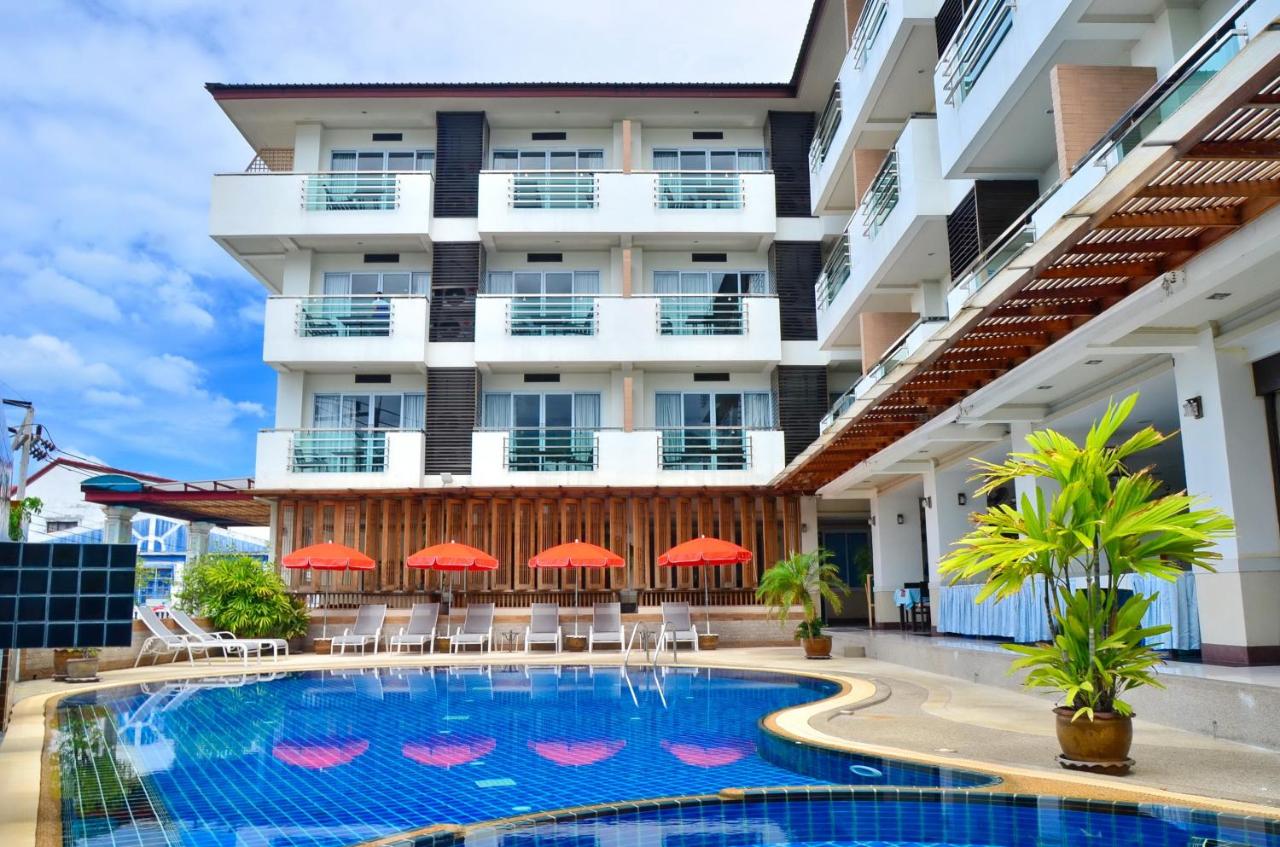 First Residence Hotel is designed for guests who are searching for a reasonably priced accommodation without abandoning modern equipment and a comfortable and clean environment. The four-storied hotel is located at Chaweng Road with many small intimate shops and restaurants around.
4. First Bungalow Beach Resort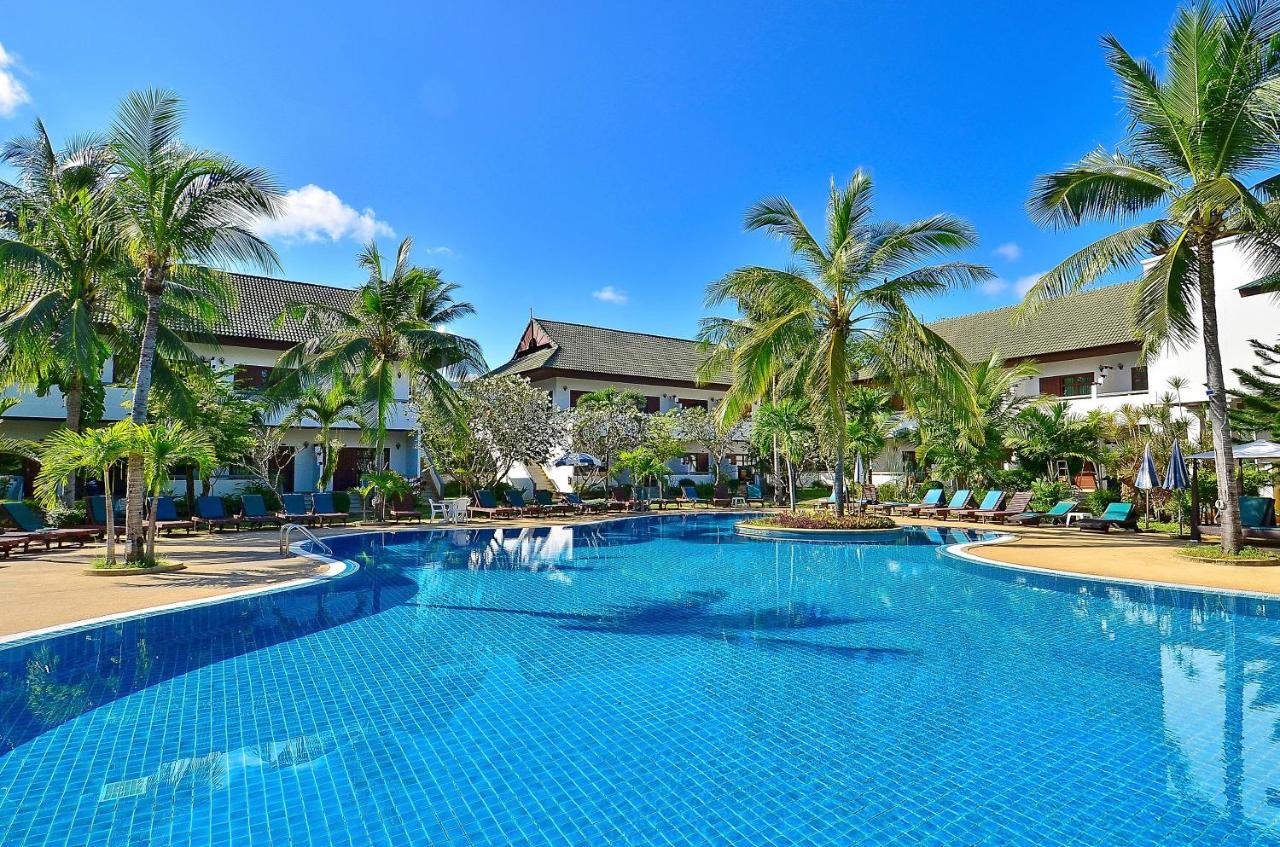 Offering an outdoor pool and a restaurant, First Bungalow Beach Resort is located in Chaweng Beach. At First Bungalow Beach Resort you will find a private beach area.
5. Chaweng Regent Beach Resort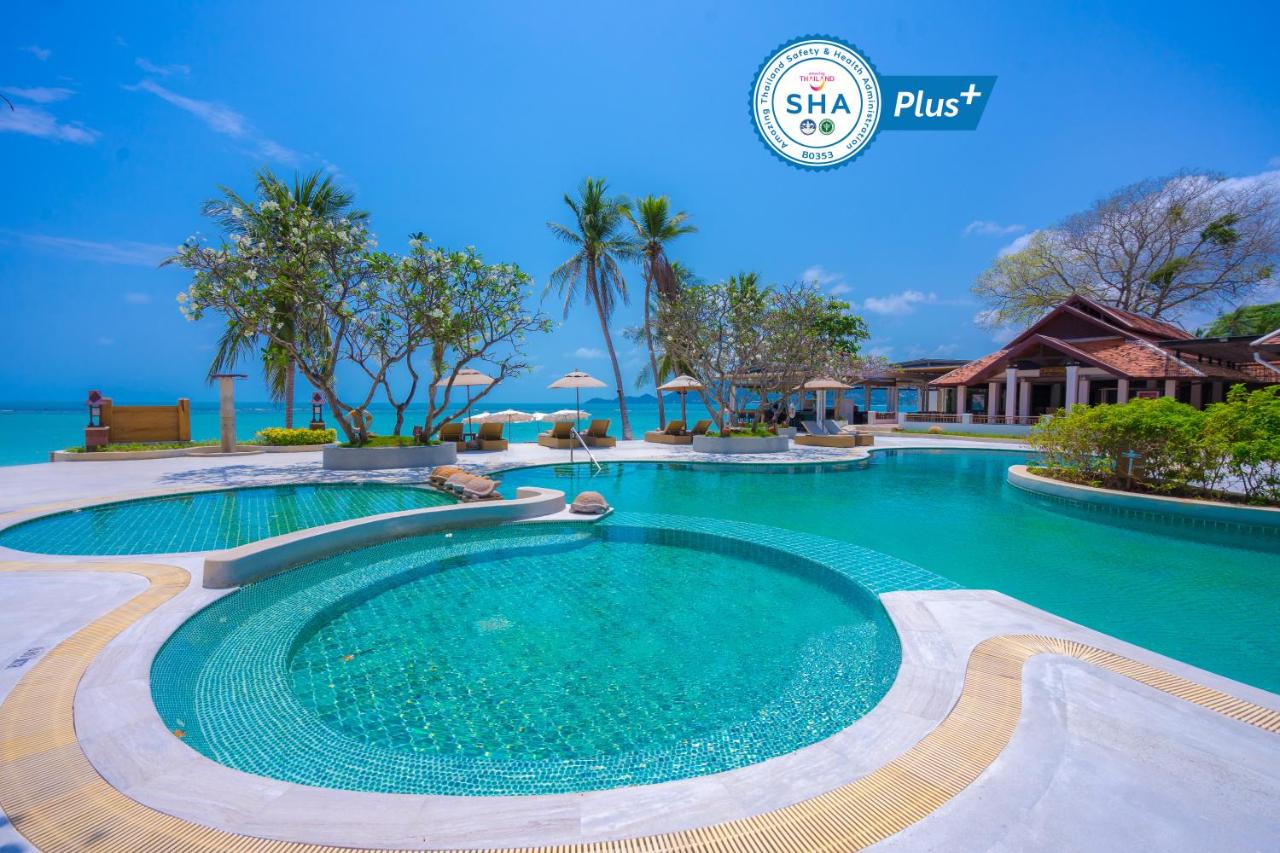 Chaweng Regent Beach Resort welcomes you to your own paradise, enveloped in breezy elegance and shaded by majestic coconut trees. Enjoy a taste of tropical living, bask among blooming native flowers and sweeping ocean views and delight in an idyllic holiday of relaxation and pampering at this Samui Plus hotel.
6. Malibu Resort and Beach Club Koh Samui
Located opposite to Central Festival Shopping Mall, Malibu Koh Samui Resort & Beach Club offers well-furnished rooms with classic wood interiors and private balconies. Set in tropical landscapes, it features a private beach fronting the outdoor pool and a seaside restaurant.
7. Anantara Lawana Koh Samui Resort
Anantara Lawana Koh Samui Resort offers luxurious island getaways on buzzing Chaweng Beach. Villas cluster around palm-fringed lagoon pools, reminiscent of the early Sino-Thai settlements. Dine in the tree tops or on the beach. Cruise out to sea or hide away in the spa. The resort invites you to explore at your own pace at this exceptional Koh Samui resort.
8. Synergy Samui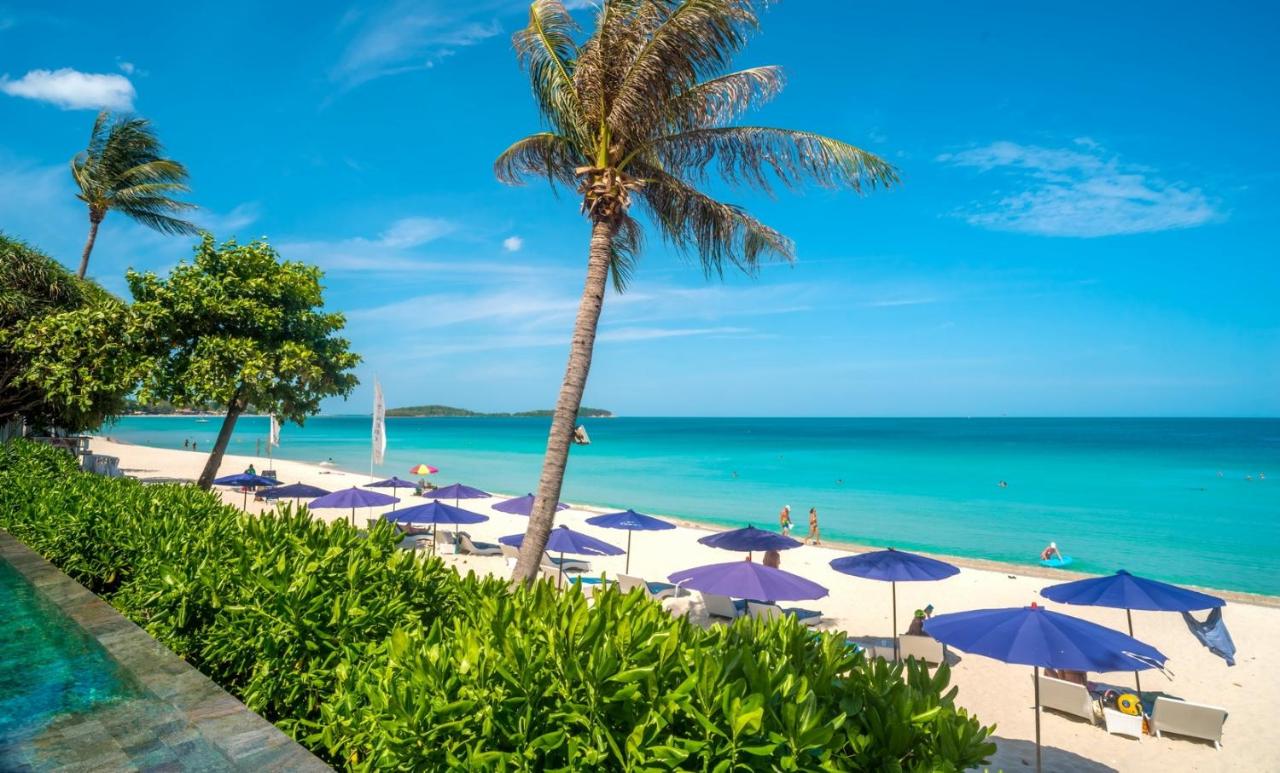 Synergy Samui, the resort with its natural unique theme is built in the middle of the famous Chaweng beach in the northern part of Samui island, on white sandy beach where cool climate and fresh sea breeze remains natural. It offers luxurious villas with modern interiors, and infinity pool view.
9. Chura Samui
Chura Samui is offering to stay tuned in the perfect combination between the calm Asian chic designed resort and the vibrance of Koh Samui just 5 - 7 minutes from Samui International Airport and only 10 – 15 minutes' walk to enjoy Chaweng Downtown. Discover the Asian touch retreat, shaded by towering palm trees, overlooking the splash of beachfront swimming pool and a stunning white sand beach.
10. Sareeraya Villas & Suites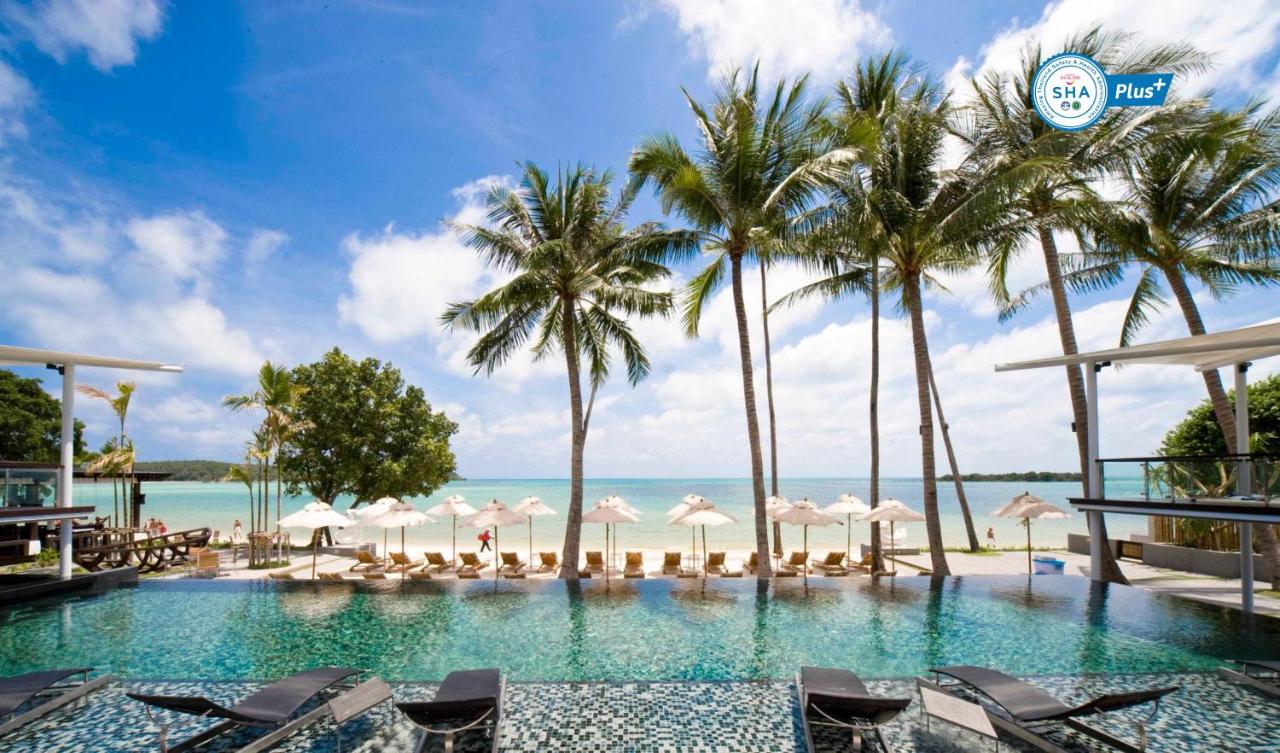 Sareeraya Villas & Suites is offering to effortlessly experience the zenith of Thai hospitality expertise while steeped in "Oriental Chic" tropical luxury. Step out of the ordinary into an inspired level of excellence rarely found in such an exclusive resort in such a desirable location. A special place where each moment is a celebration of the finest qualities of life. Surround yourself in architecture to contemplate and participate, furnishings to inspire and hearten, this is a resort taking you in to the realm of Oriental intoxicatingly pleasurable ambience. Escape to your own seaside villa with Private pool. The Suites features the best in accommodation with spacious terrace.
11. Amari Koh Samui
Amari Koh Samui is found on a secluded beachfront at idyllic Chaweng Beach just 5 km from Koh Samui Airport. The resort's spaces have been thoughtfully designed for that comforting home-from-home experience with touches added to the décor to showcase modern Thai craftsmanship at every turn – a contemporary re-imagining of the traditional Thai home.
12. Banana Fan Sea Resort Hotel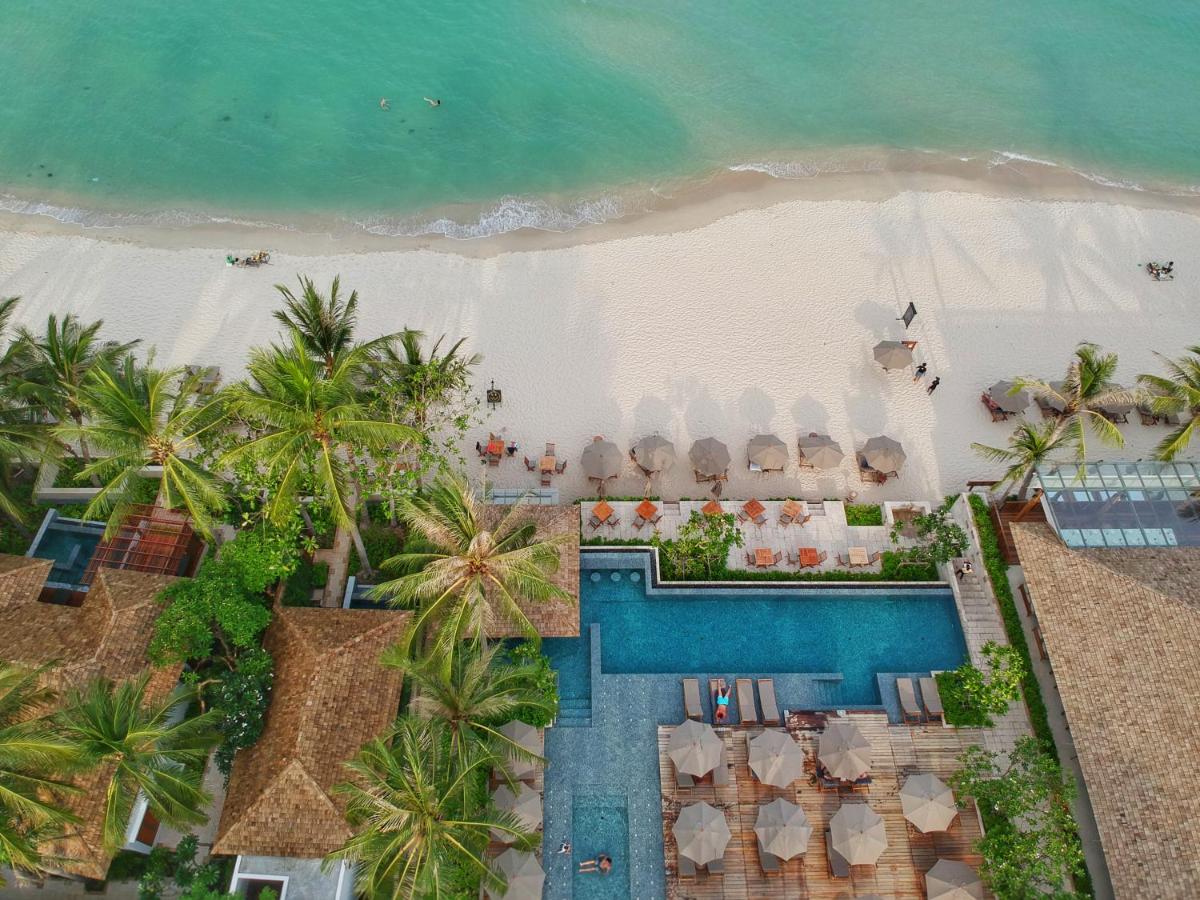 Banana Fan Sea Resort lies on the most beautiful part of Samui's famous Chaweng Beach, with the finest white and powdery sand. Located at the south end of Chaweng Beach, yet not too far away from the famous shopping, entertainment and nightlife areas.
13. Baan Chaweng Beach Resort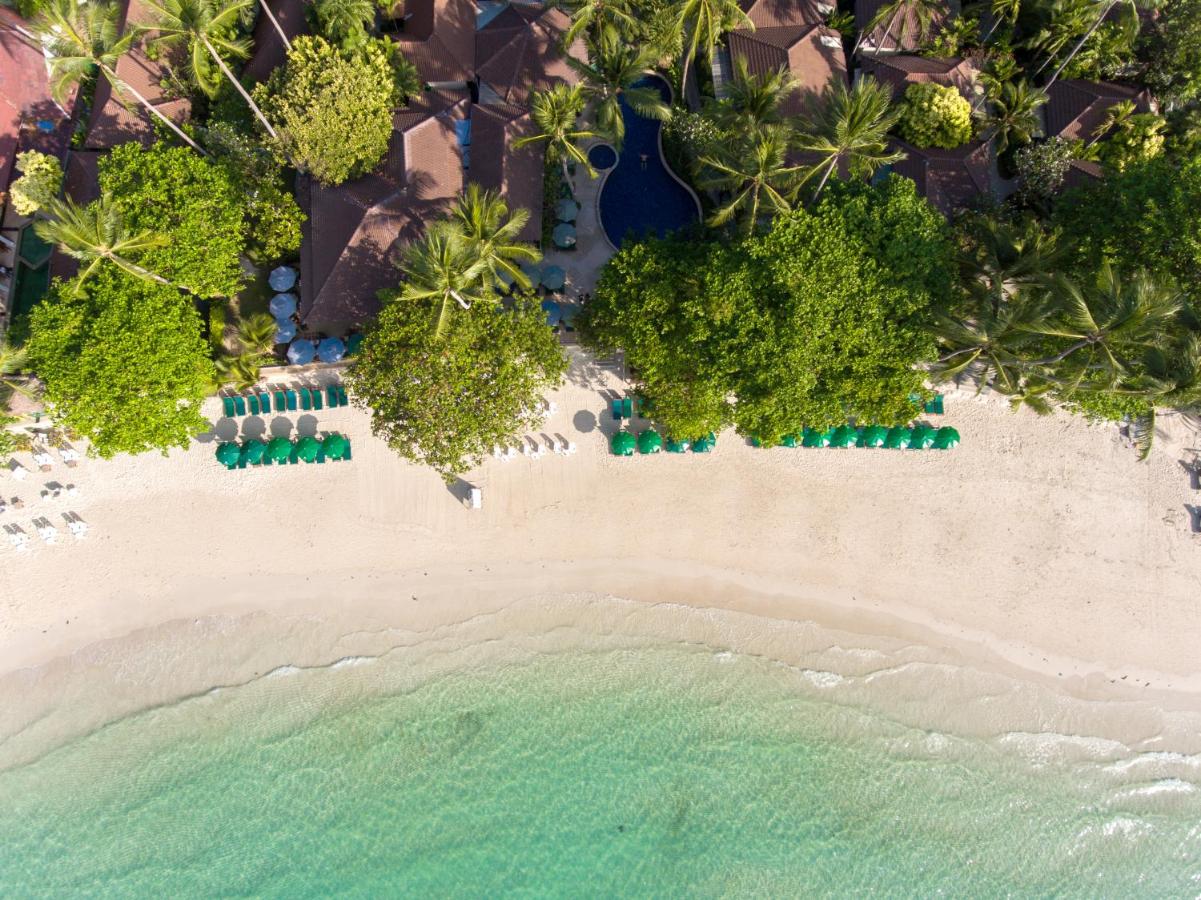 Baan Chaweng Beach Resort and Spa is preferred for detached villas with oriental design and fusion of classical Thai style and contemporary luxury. Surrounded by the tropical garden, guests can relax in the swimming pool, or private balconies. Chaweng beach, the most beautiful beach in Koh Samui, is situated in front of the resort. The location of the resort is in the center of Chaweng Town, only 5 minutes' walk to Central Festival shopping center. Baan Chaweng Beach Resort & Spa offers an excellent choice for guests seeking a memorable place to stay in Koh Samui at reasonable prices.
14. Centara Reserve Samui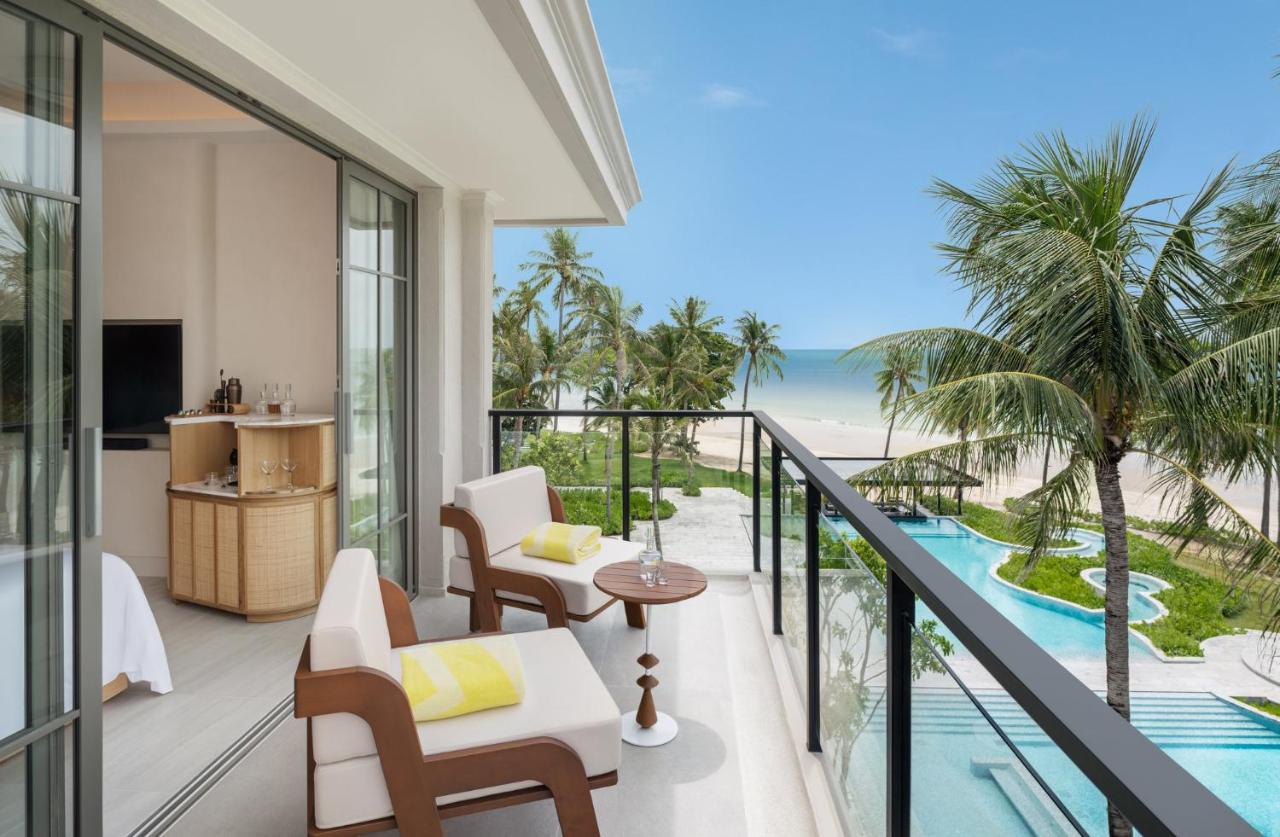 The eagerly anticipated first resort in Centara's curated luxury collection of iconic, refined hotels – Centara Reserve. Rare and precious as the name suggests, Centara Reserve Samui is the completely reimagined and upgraded former Centara Grand Beach Resort Samui, and this new luxury property retains and integrates its celebrated colonial design ethic with contemporary flair. Set at the tranquil end of Chaweng, the island's most desirable beach, the resort provides guests with a wealth of ways to relax and be spired by the unique service experiences that have been reserved for them. Nestled in lush gardens and with uninterrupted views of the turquoise waters lapping the shore, the sanctuary is worlds away from anywhere, and yet just a short sunset stroll from all of the island's finest wonders and attractions.
15. The Canale Samui Resort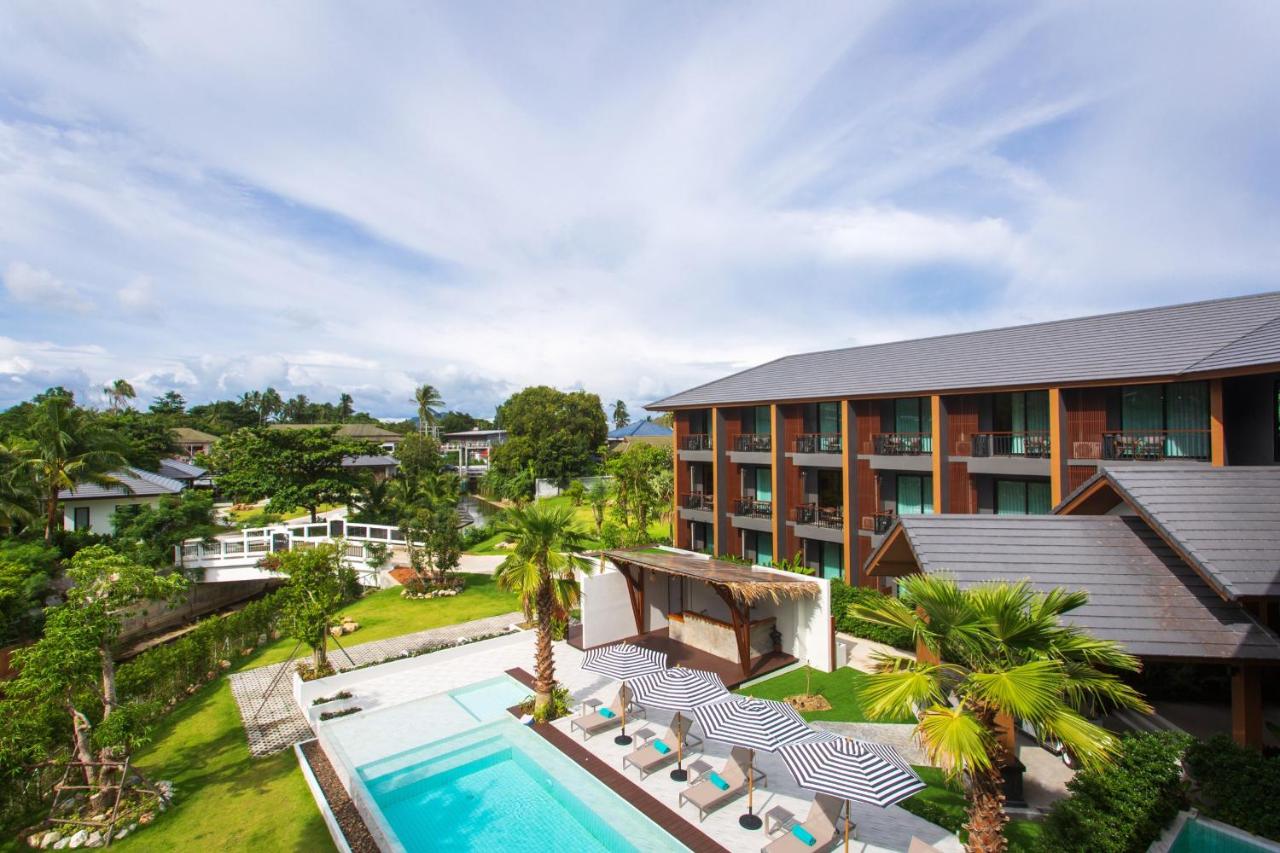 The Canale Samui Resort is newly-opened design hotel situated nearly Chaweng beach. Hotel is quiet, close to nature, suitable for those who want to escape from the hustle and bustle in a relaxed atmosphere on vacation.
16. Samui Paradise Chaweng Beach Resort & Spa
Samui Paradise offers luxurious suites and villas with private terraces on a quiet strip of Koh Samui. The beachfront resort features an outdoor pool with 2 spa baths, a spa and 2 restaurants. Rooms are charming with wooden flooring and furnishings. They enjoy great views of the sea or tropical gardens.
17. Nora Beach Resort & Spa
Nora is named after the traditional mystical dance of southern Thailand. It is hoped that the resort's service and relaxed ambience will emulate the grace and charm of this ancient art of dance. The resort enjoys a spectacular hillside setting, overlooking a secluded bay just north of the world-famous Chaweng Beach. Although only few minutes from the island's boutique airport and a short drive from central Chaweng, Nora is secluded and private, a little village within lush gardens.
18. Baan Haad Ngam Boutique Resort & Villas
Baan Haad Ngam Boutique Resort is located on a quiet spot of Chaweng Beach. Restaurants, bars and shopping areas are conveniently within a walking distance. The luxurious resort features beachfront accommodation and an infinity swimming pool.
19. Lub d Koh Samui Chaweng Beach
Lub d Koh Samui is situated right in the heart of Chaweng Beach. Here the trusted Lud d brand has brought the "social hotel" concept of accommodations to this beautiful island, hitting that sweet spot between high-end hotels and social connections. Lub d Koh Samui is so much more than a bed. It's also home to Chaweng's newest world-class beach club; "The Tropics" featuring a Chaweng beachfront infinity pool overlooking the Gulf of Thailand. Lub d Koh Samui guarantees comfort, style and exceptional service with every room and provides an accommodation experience on Koh Samui's Chaweng Beach like no other in Thailand.
20. SALA Samui Chaweng Beach Resort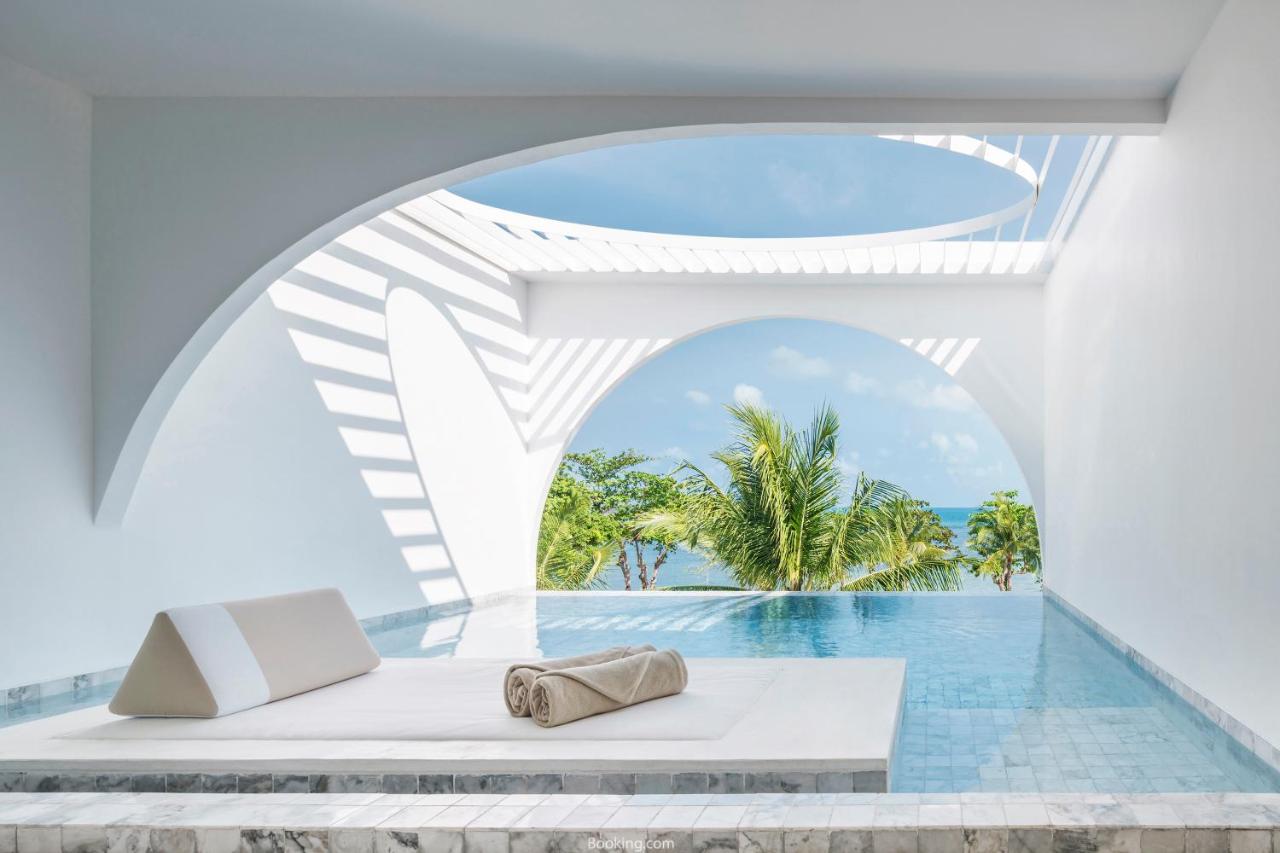 SALA Samui Chaweng Beach Resort is Koh Samui's stunning 5-star pool villa beach resort and spa. The resort is situated directly on the beach. SALA Samui Chaweng has a gorgeous white sandy beach, luxurious pool villas and pool suites, a stunning beachfront swimming pool, a romantic beachfront restaurant, and all the modern facilities and amenities guests have come to expect from SALA Resorts and Spas. Personal and private space is again the theme… a peaceful, serene atmosphere in which to enjoy a wonderful, relaxing holiday.
21. Villa Mia Beach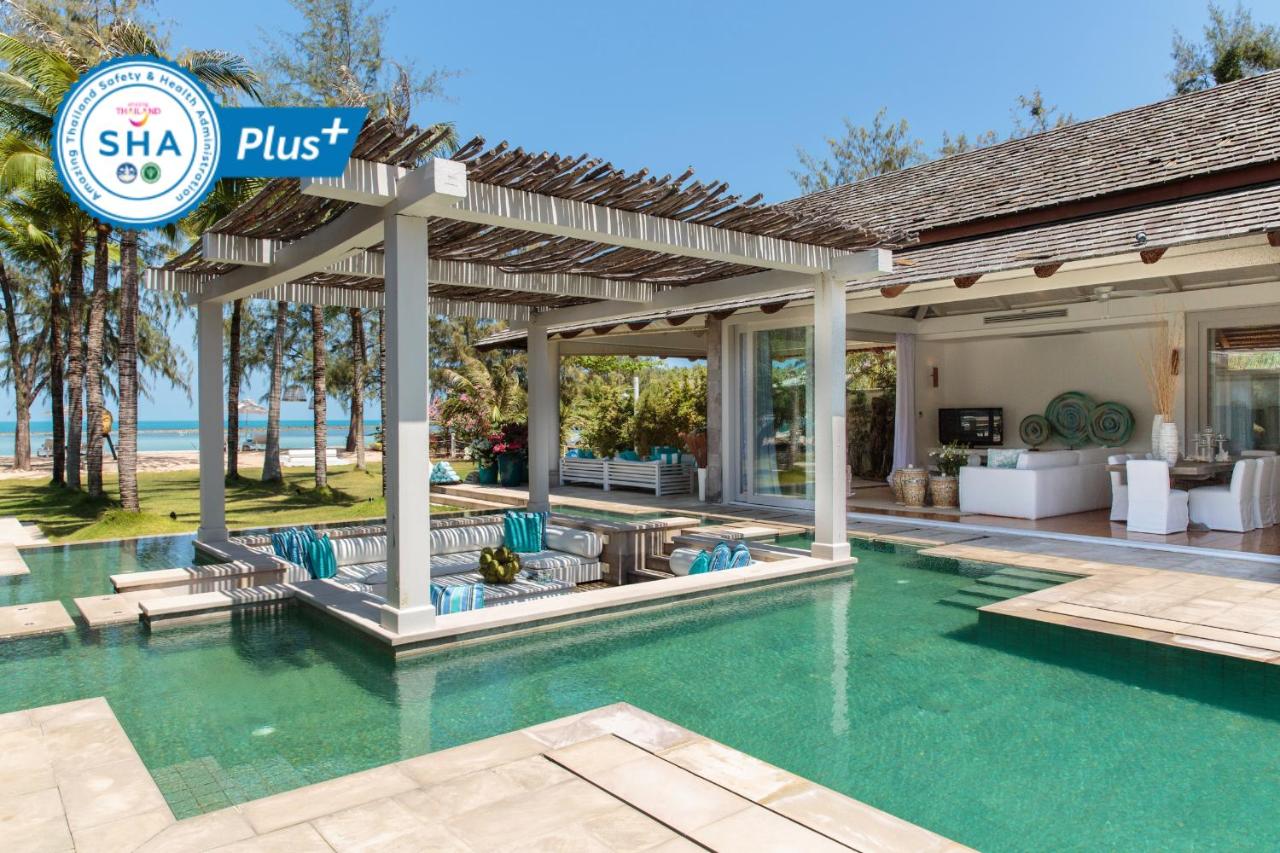 Offering an outdoor pool and a fitness centre, Villa Mia is the only luxury beachfront villas on the famous Chaweng beach in Koh Samui. The 6-bedroom villa is air-conditioned and combines minimalist décor with traditional Thai details. The patio opens to a pool and offers sea views.
22. Muang Samui Spa Resort
A boutique beachfront resort offering the exclusively appointed 53 suites all with a private terrace with views of the tranquil tropical gardens or the sea, Muang Samui Spa Resort, a member of Muang Samui Group, is an ideal beachfront resort elegantly nestled within the city center of bustling and sparkling Chaweng Beach.
23. La Vida Samui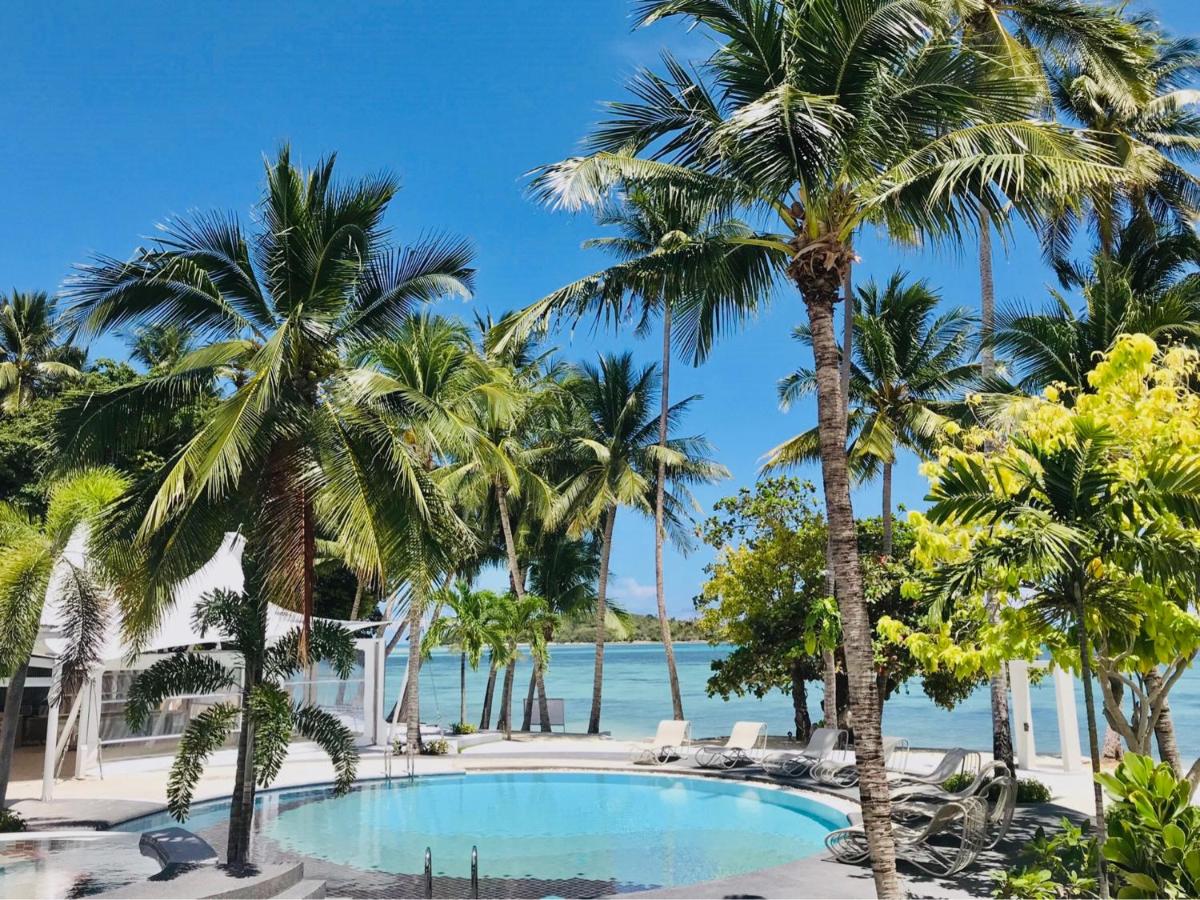 La Vida Samui is a new boutique beach resort that brings a refreshingly unique experience to the shores of Chaweng Beach. La Vida Samui features a restaurant, outdoor swimming pool, a garden and fitness centre in Chaweng. The property also provides beach area, as well as a bar.
24. Mercure Samui Chaweng Tana
Mercure Samui Chaweng Tana is a hotel with 75 rooms, three food and beverage outlets and a swimming pool. The hotel is located on Chaweng Beach in Koh Samui, within walking distance to the Chaweng Centre. Samui Airport is a few minutes from the hotel and Bophut Pier a further 30 minutes.
25. The Briza Beach Resort Samui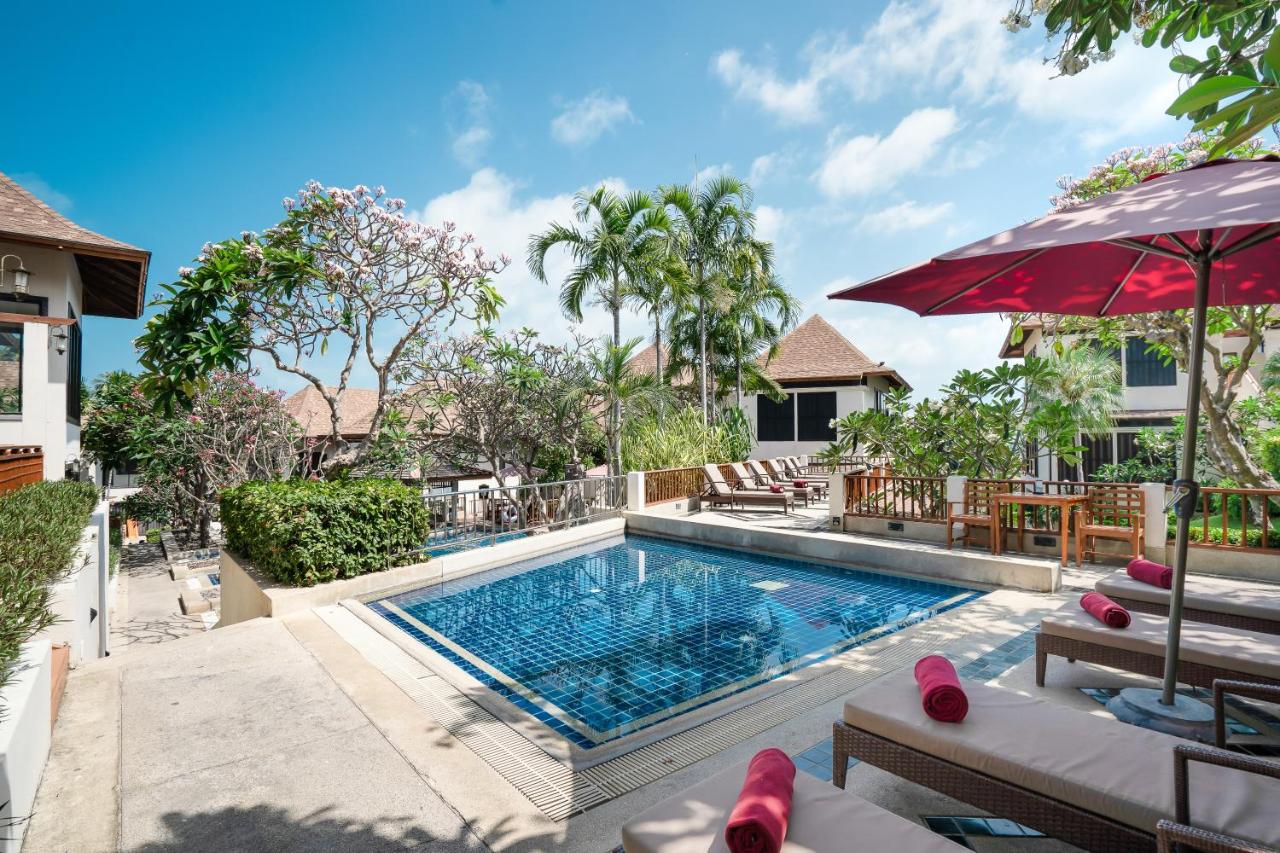 The Briza Beach Resort Samui is located on the famous Chaweng Beach and just a 10-minute walk from the main day time attractions such as shopping, bars and restaurants and the vibrant nightlife for which Chaweng is World famous. All this within 15-minutes journey from Koh Samui's boutique Airport.
26. The Library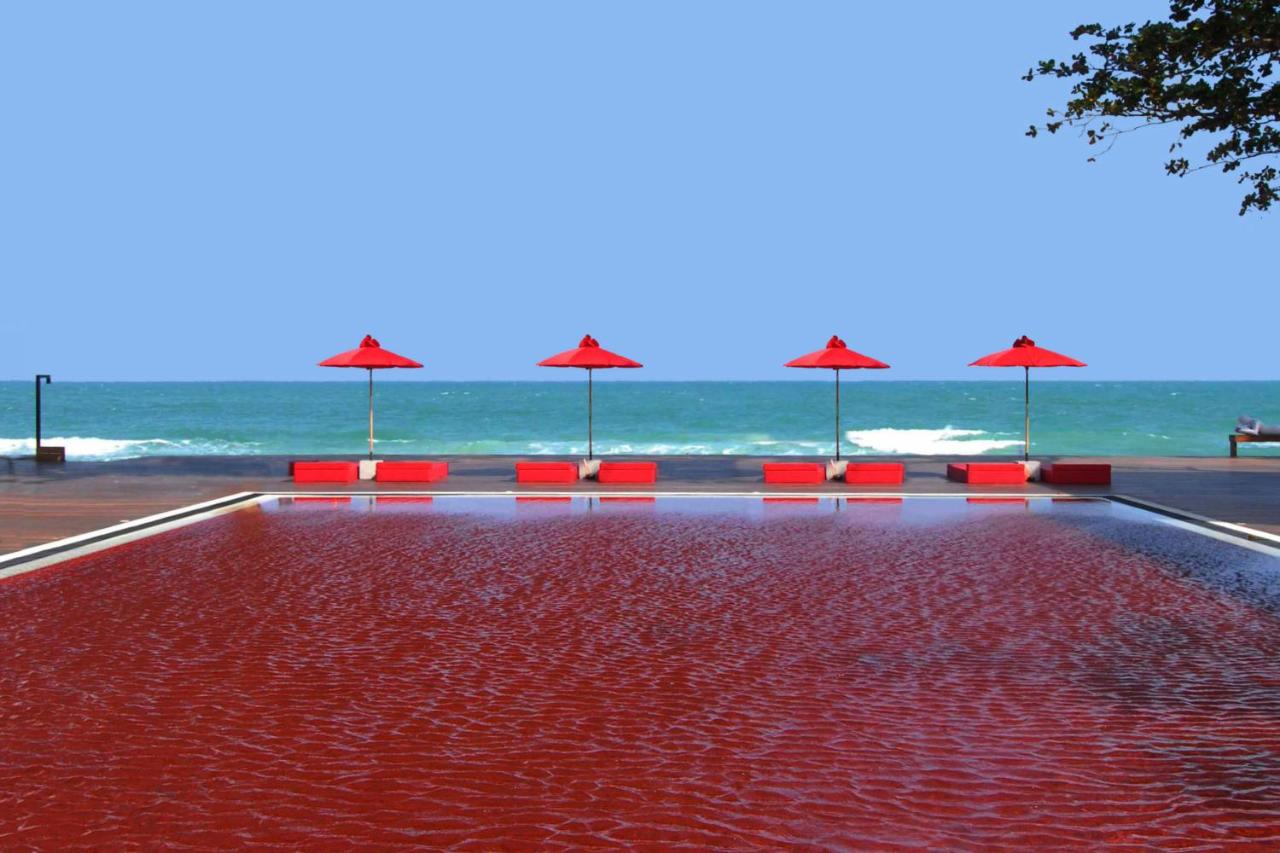 With a vision to provide beautiful spaces for reading, The Library on the beachfront of Chaweng Beach uses modern minimalist design to complement its surrounding tropical greenery. Apart from showcasing an expansive library of over 1400 books available for guests to borrow, the resort also features a unique red swimming pool, a fitness room and a spa centre. With various choices of pool villas, suites and studios, each unit is equipped with premium amenities and entertainment technology, including iMac computers and free WiFi.
27. KC Beach Hotel
KC Beach Hotel is located in the heart of Chaweng. Offering modern non-smoking rooms and private villas, the property consists of a beach bar, a restaurant, rooftop venue area and 2 outdoor pools.
28. OZO Chaweng Samui
Comfort and convenience complemented by amazing views - OZO Chaweng Samui style. Located on Chaweng Beach Road, the hotel is just close enough that you feel the buzz yet far enough to get away. Only 15-minutes from Samui International Airport or a short walk to central Chaweng, the resort is an ideal base.
29. Eranda Pool Spa Villa Chaweng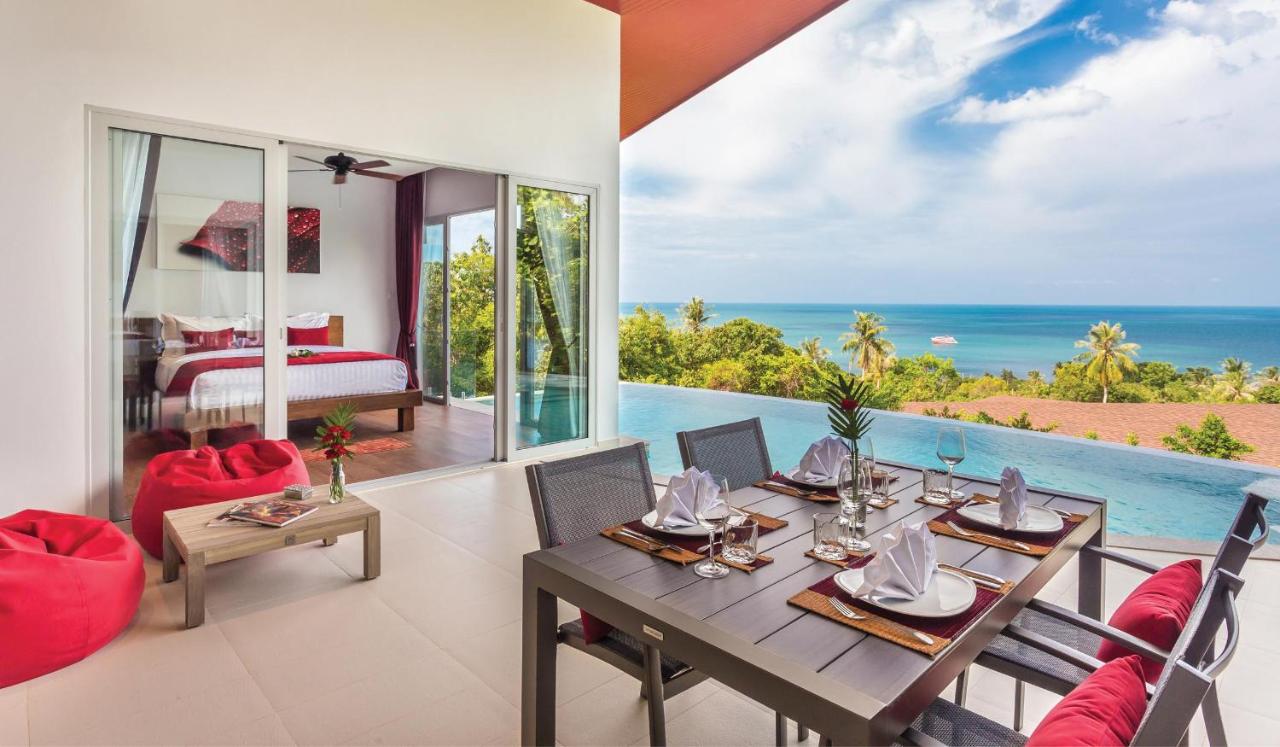 Eranda Pool Spa Villa Chaweng is the perfect combination of modernity, comfort, privacy and proximity to two of the best spots in Koh Samui. The residence consists of 6 independent villas, each with a private swimming pool and a Jacuzzi.
30. Baan Samui Resort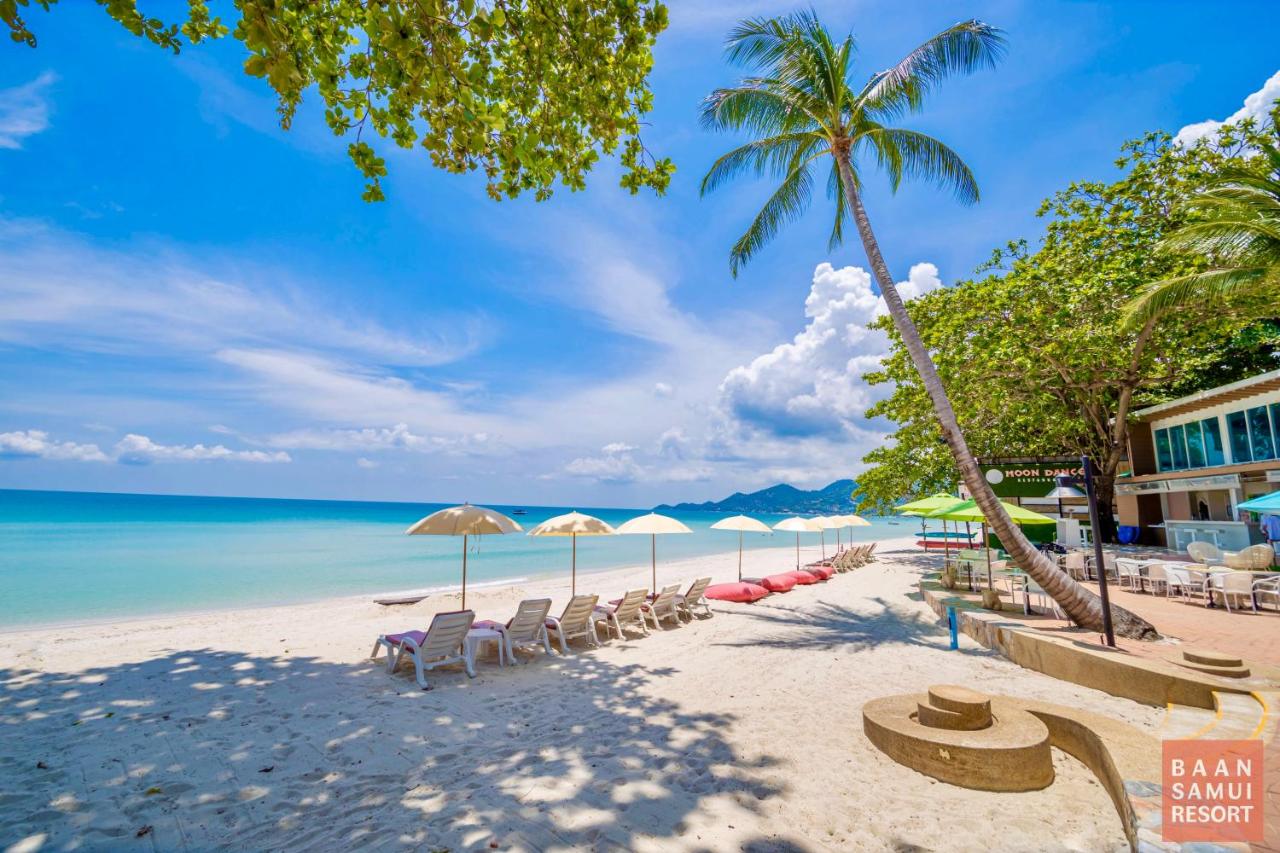 Baan Samui Resort is a resort is hidden away on Chaweng Beach. Your own little piece of paradise right on the beach itself. Immerse yourself in the colors and the warmth of our intimate service. Centrally located but also hidden, our resort is your gateway to the island of Samui and the sparkling waters of the Gulf of Thailand.
31. Chaweng Cove Beach Resort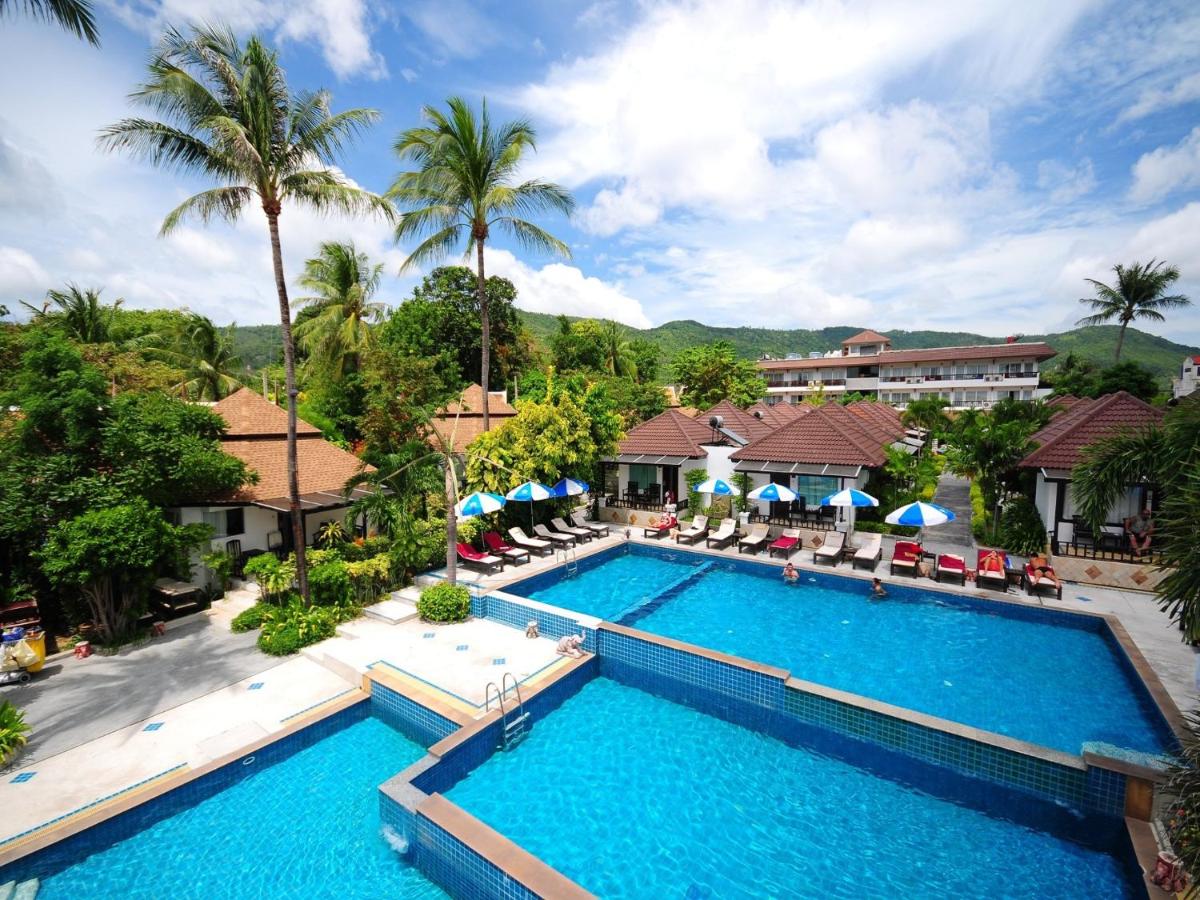 Chaweng Cove Beach Resort is an idyllic resort set directly on the beach front location of the vibrant Chaweng Beach offering cozily decorated guestrooms and classic charming bungalows nested in a tropical lush garden to be complimented with full services and facilities for enjoyable tropical beach holiday experience.
32. Le Murraya Resort
Le Murraya is proud to be able to accommodate large families in comfort and style, as well as individual travelers seeking private space in which to relax.
33. Montien House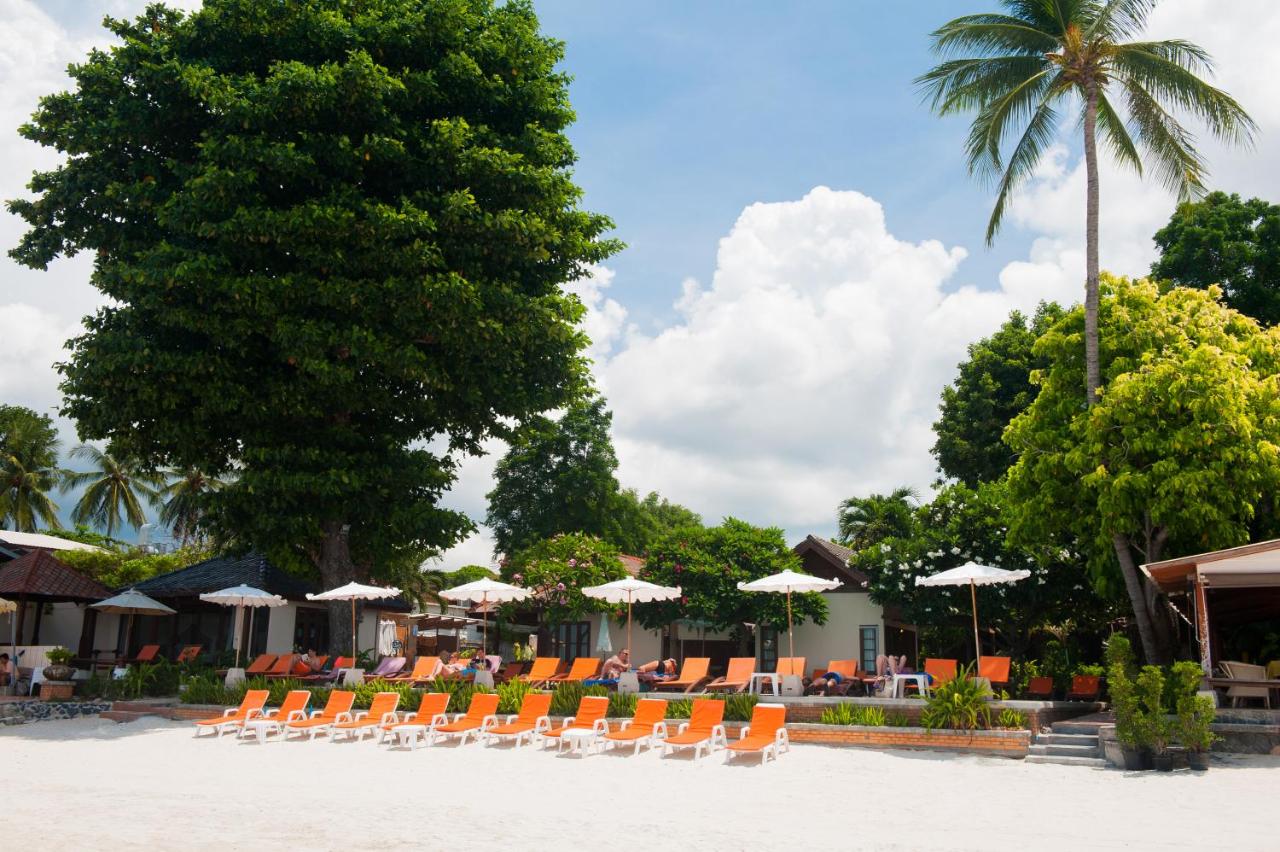 Montien House is a hotel located in the center of Chaweng Beach near to Koh Samui's shopping and entertainment areas. Sitting on Chaweng Beach, this beautiful beachfront resort offers a large outdoor pool and memorable dinners on the beach. It provides massage services and luxurious accommodation with private terraces. Surrounded by tropical gardens, the air-conditioned rooms all have an outdoor seating area. Guests can soak up the sun on the lounge chairs located around the pool, or enjoy a walk on the beach.
34. Bhundhari Chaweng Beach Resort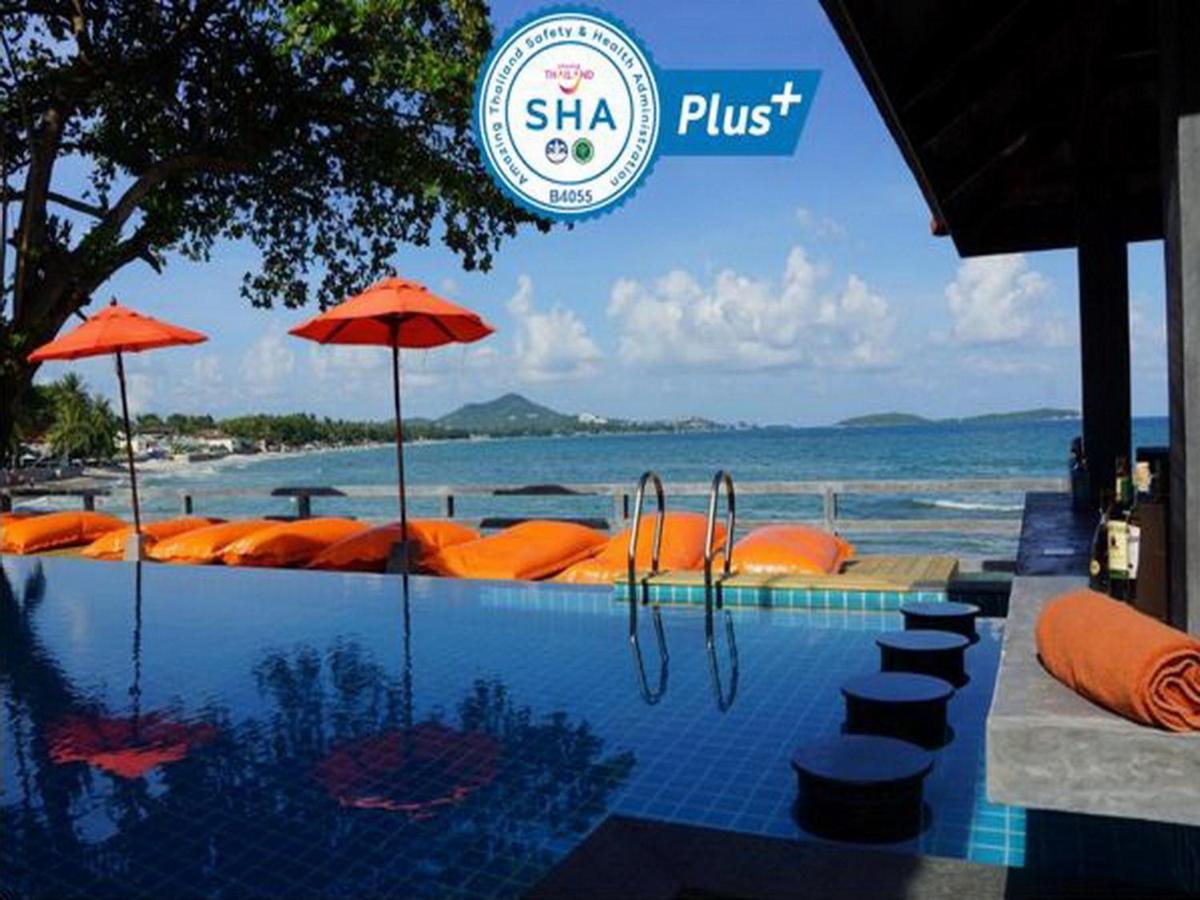 Bhundhari Chaweng Beach Resort Koh Samui offers modern air-conditioned bungalows with free Wi-Fi. Guests can relax at the spa or lounge by the outdoor pool. Bungalows at Bhundhari Chaweng Beach Resort Koh Samui are furnished with modern decor. Each room comes with a terrace, a flat-screen cable TV and a minibar.
35. Dara Samui Beach Resort
Dara Samui Beach Resort was envisioned by the owners to be a congenial place totally different in atmosphere and feel than any other resort in Koh Samui. The influence of Thai culture was equally important, as they wanted to create a resort that reflects the culture and architecture of Thailand. After lengthy research the overall theme of Dara Samui was selected. Lanna style, inherent to the north of Thailand the ancient culture of Lanna and its distinctive architectural style, were created by a young talented designer who was capable of drawing the dreams and aspirations of the owners to paper.
36. The Samui Beach Resort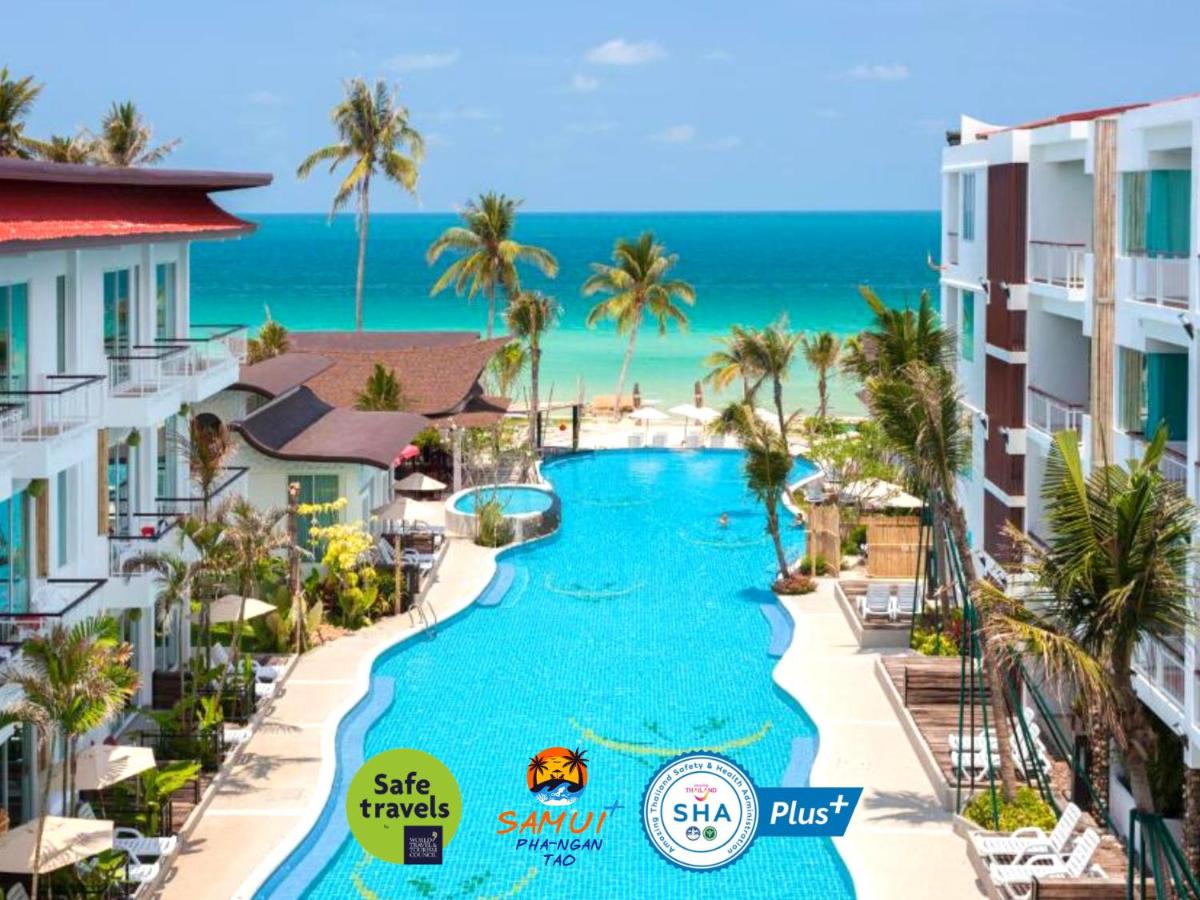 Overlooking the glistening azure sea and the soft white sands of Chaweng, The Samui Beach Resort is a heavenly tropical retreat on the island of Koh Samui. The spectacular location places you at the tranquil side of the island's most stunning beach, yet within a 10-minute walk of the shopping and entertainment quarter at the heart of Chaweng. The unique contemporary design of this beachfront resort in Samui fuses modern architecture with traditional elements of island culture, from local textiles and artwork to striking wooden embellishment offering a glimpse of the island's past.
37. J4 Samui Hotel
Situated in Chaweng, J4 Samui Hotel offers accommodation 200 m from Chaweng Beach and features various facilities, such as a shared lounge, a garden and a terrace.
38. Khun Chaweng Resort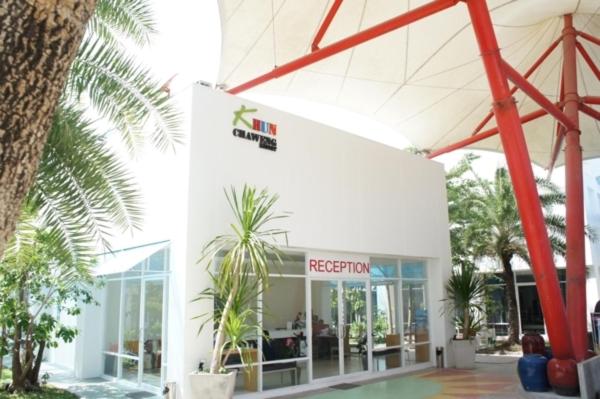 A 3-minute walk from Chaweng Beach, Khun Chaweng Resort offers air-conditioned rooms with a private balcony.
39. Pawanthorn Samui Villa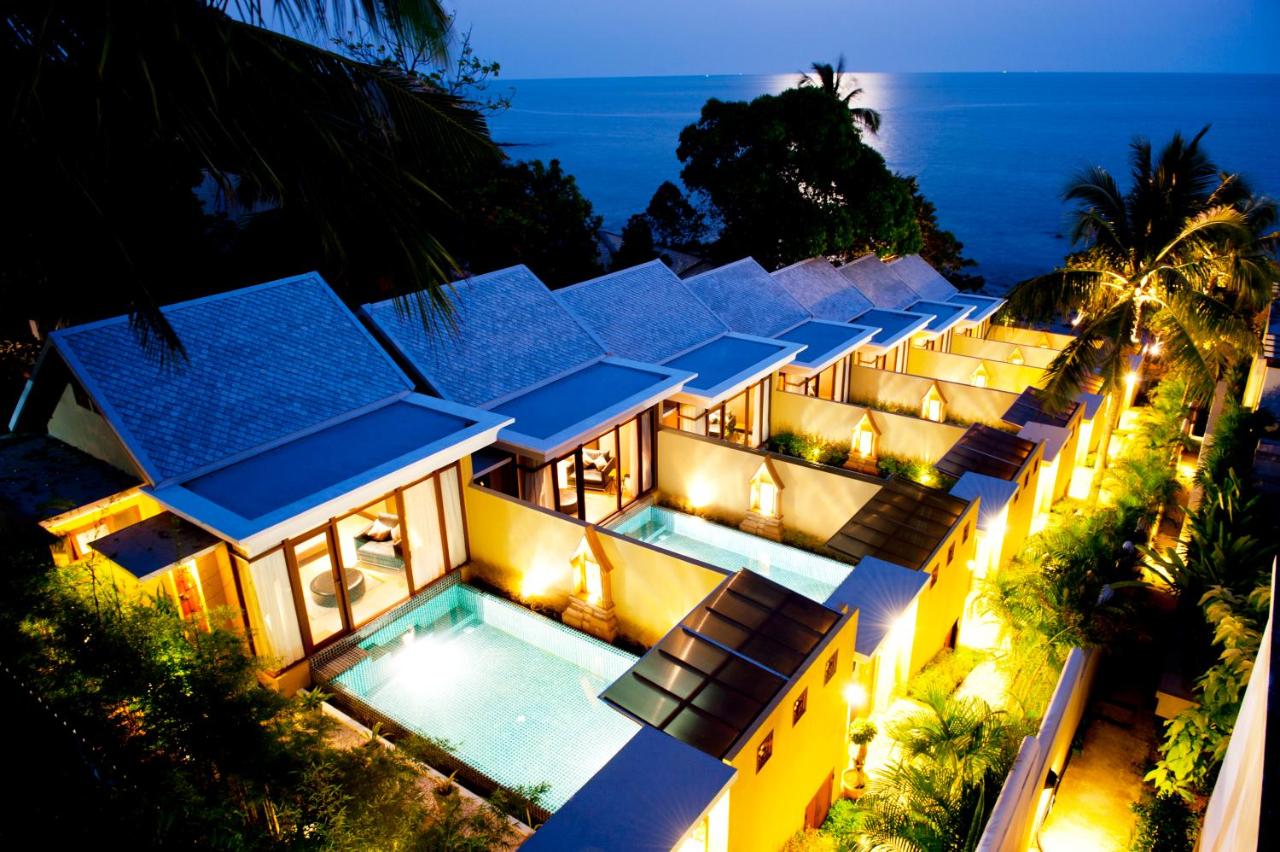 Pawanthorn Villa's ethnic-inspired rooms welcome guests with their homely setting offering kitchens and dining areas. Guests can rejuvenate with soothing massages and a relaxing swim in the outdoor pool.
40. Buri Rasa Village Samui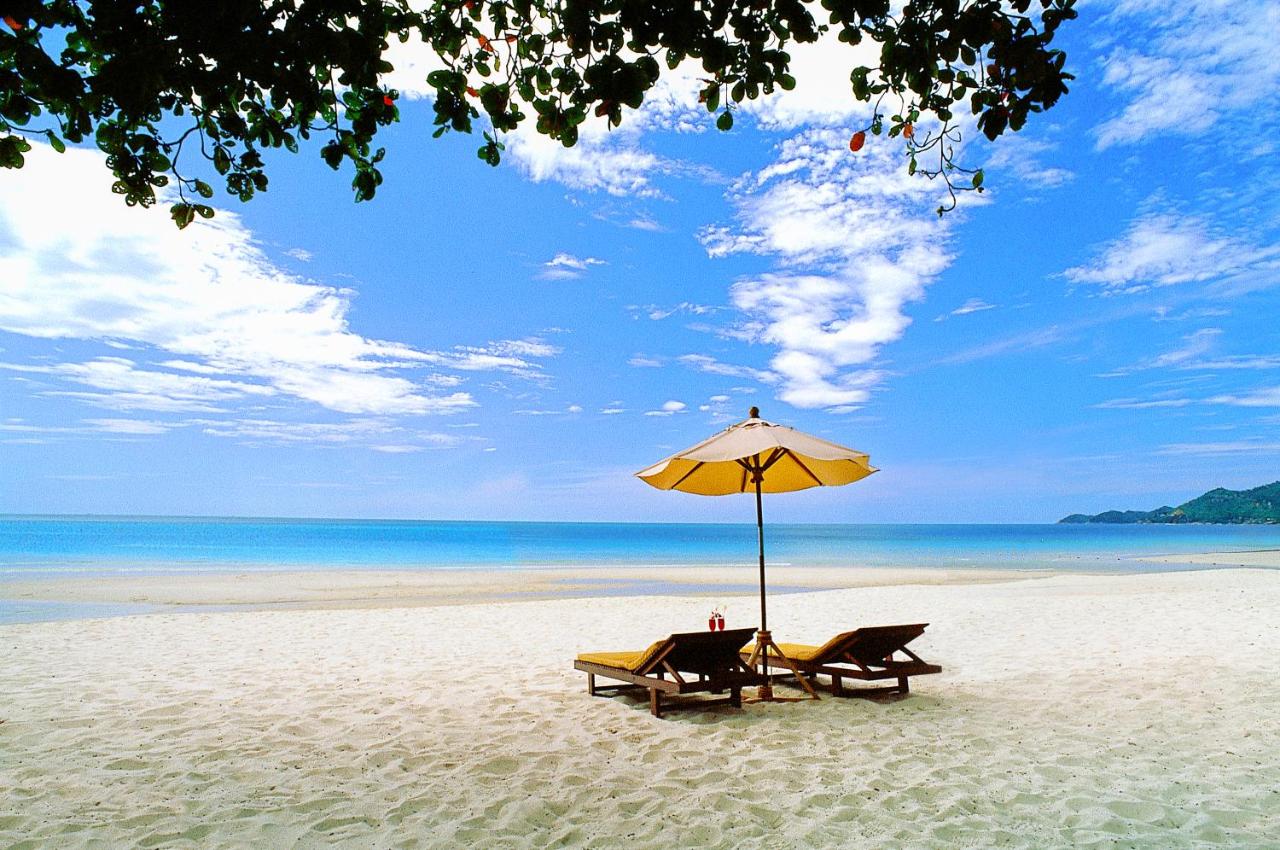 Buri Rasa Village Samui is a true oasis in the heart of Chaweng with enchanting traditional southern Thai dwellings amidst a 'Garden of Eden.' Echoes of halcyon days in this 4-star luxury boutique resort on the paradise island of Koh Samui. Once upon a time tales of aristocracy escaping to retreats with a full complement of hotel associates and services to meet their every need & requirements. Located on a quiet part in the middle of Chaweng beach, only 15 minutes from the airport. Buri Rasa Village Samui is conveniently situated within walking distance to the main shopping and entertainment and nightlife attraction of Chaweng.
41. Superpro Samui
Superpro Samui is a Muay Thai and Sports resort located in Chaweng beach area on the beautiful Island of Koh Samui. Besides Muay Thai they offer many different other sports like MMA, BJJ, Crossfit, Yoga and fitness.
42. Samui Resotel Beach Resort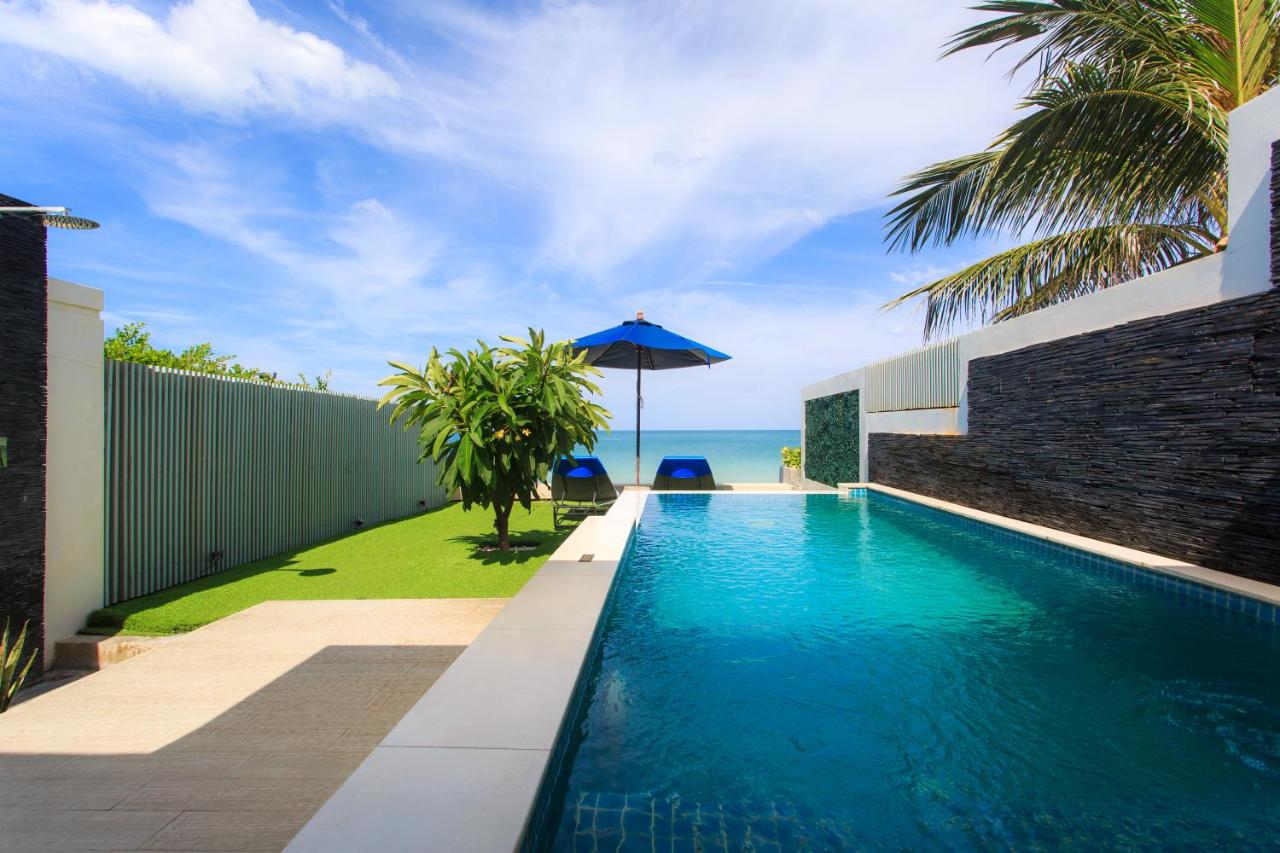 Samui Resotel Beach Resort is a brand-new lifestyle chic resort set on 200 meters stretch of white sand beachfront location of the quieter southern section of Chaweng Beach with 79 elegantly appointed guestrooms and pool villas equipped with full amenities and facilities offering spectacular sea view for refined retreat and relaxed beach holiday experience.
43. Chaweng Garden Beach Resort Koh Samui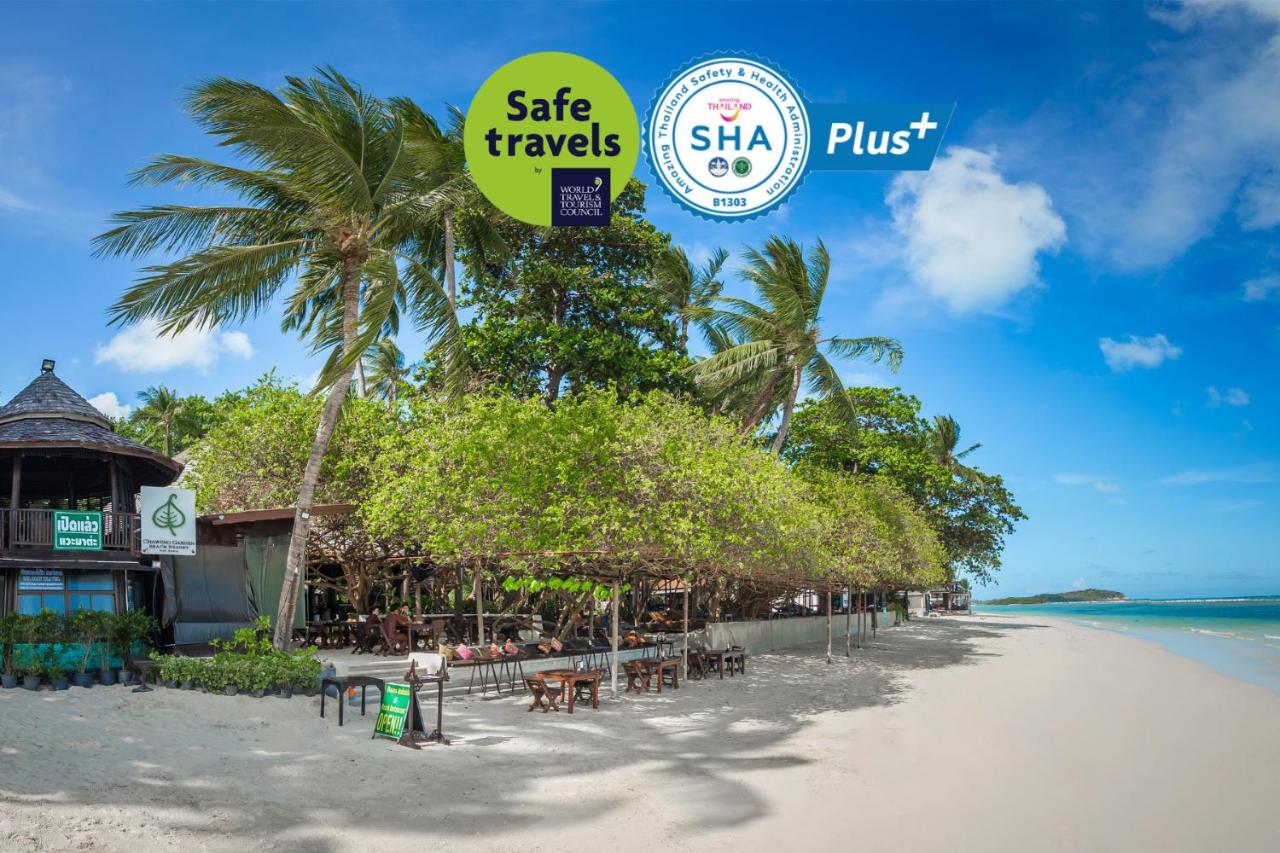 Directly situated on Chaweng Beach, Chaweng Garden Beach Resort Koh Samui is an intimate family-run property is a minute's walk from Chaweng's nightlife and lively shops. It features buffet breakfast and a beachside restaurant offering evening grills. Featuring spacious interiors, air-conditioned rooms are tastefully furnished with dark wood fittings and local fabrics. They open out to tropical views and boast a bathroom with shower facilities.
---
Other Samui Hotels
If you are interested in other areas as well, find top hotels in other popular areas of Koh Samui:
For the list of Best Samui Hotels including the most popular hotels in Koh Samui check here ⬇️