Koh Phangan is part of Samui Plus program which allows vaccinated travelers to vacation in Surat Thani province without quarantine on arrival. Planning to enter Thailand under this scheme and looking for a hotel in Koh Phangan? Find the list of Koh Phangan hotels with SHA Plus certificate that are acceptable for Samui Plus.
General Information of Koh Phangan
Koh Phangan is an island off the East Coast of Southern Thailand. The island of Koh Phangan is part of the Samui Archipelago in the Gulf of Thailand, located roughly a third of the way from Koh Samui to Koh Tao. The island is known for its worldwide famous full moon parties that attract thousands of tourists from all corners of the world, but in reality, it offers much more than just nightlife. The island also has a white powdery sand beaches and coconut groves for lovers of nature and solitude. There are also a number of waterfalls and viewpoints on Koh Phangan, giving you wonderful views over the island.
How long to stay at SHA Plus Hotels?
According to the rules of Samui Plus model, the first 7 nights need to be spent at one of Samui Extra Plus hotels that are approved by government to provide quarantine service. Travelers entering Thailand under Samui Plus scheme won't need to quarantine for two weeks like other travelers but will use Samui Extra Plus hotels as the travel base for the first week of Samui Plus plan. Between Day 1 and Day 3 tourists will allowed to leave the hotel room for designated areas in hotel, while from Day 4 to Day 7 they will be allowed leave their hotel and travel within designated routes and on tour programs on Koh Samui.
If the second test is negative, tourists can travel freely in Koh Phangan and stay for at least another 7 nights at any SHA Plus certified hotel in Koh Phangan.
---
In addition to booking of Samui ALQ hotel for 7 nights and booking of SHA Plus hotel(s) for another 7 nights, other documents will also required for entering Thailand under Samui Plus scheme:
Thai visa or eligibility to use Thailand visa exemption
COVID-19 free certificate issued within 72 hours before departure to Thailand
COVID-19 vaccination certificate
Proof of payment for COVID-19 Tests (must be booked and prepaid with hotels)
Air ticket for an international flight to Koh Samui
Health insurance policy covering COVID-19 related treatment in the amount no less than 100,000 USD for the total duration of your planned stay in Thailand (you can easily buy the special package of AXA Thailand insurance online to meet all these requirements)
---
List of Koh Phangan SHA Plus Hotels
In tourist season, the center of entertainment during Full Moon Party that travelers choose to stay at is the busiest Haad Rin Beach. If partying is not your thing, stay in a hotel on one of secluded beaches in Koh Phangan - there are plenty of them on this beautiful island. Haad Salad has a wide choice of hotels and resorts on the coastline with beautiful sea view. Thong Nai Pan Beach is offering some of the most luxurious resorts and private villas in Koh Phangan. Most of them have on-site water sports centers offering activities like canoeing, kayaking, and windsurfing. Haad Salad and Haad Yao have some bungalow-type accommodation that are popular with long-term tourists.
11 Hotels in Koh Phangan area that hold SHA Plus certificate and can be used for Samui Plus are listed below.
---
To decide on the best option for the trip, more detailed information on each of the hotels with reviews, prices and availability of rooms for the selected dates can be found by clicking the links provided.
---
1. Maehaad Bay Resort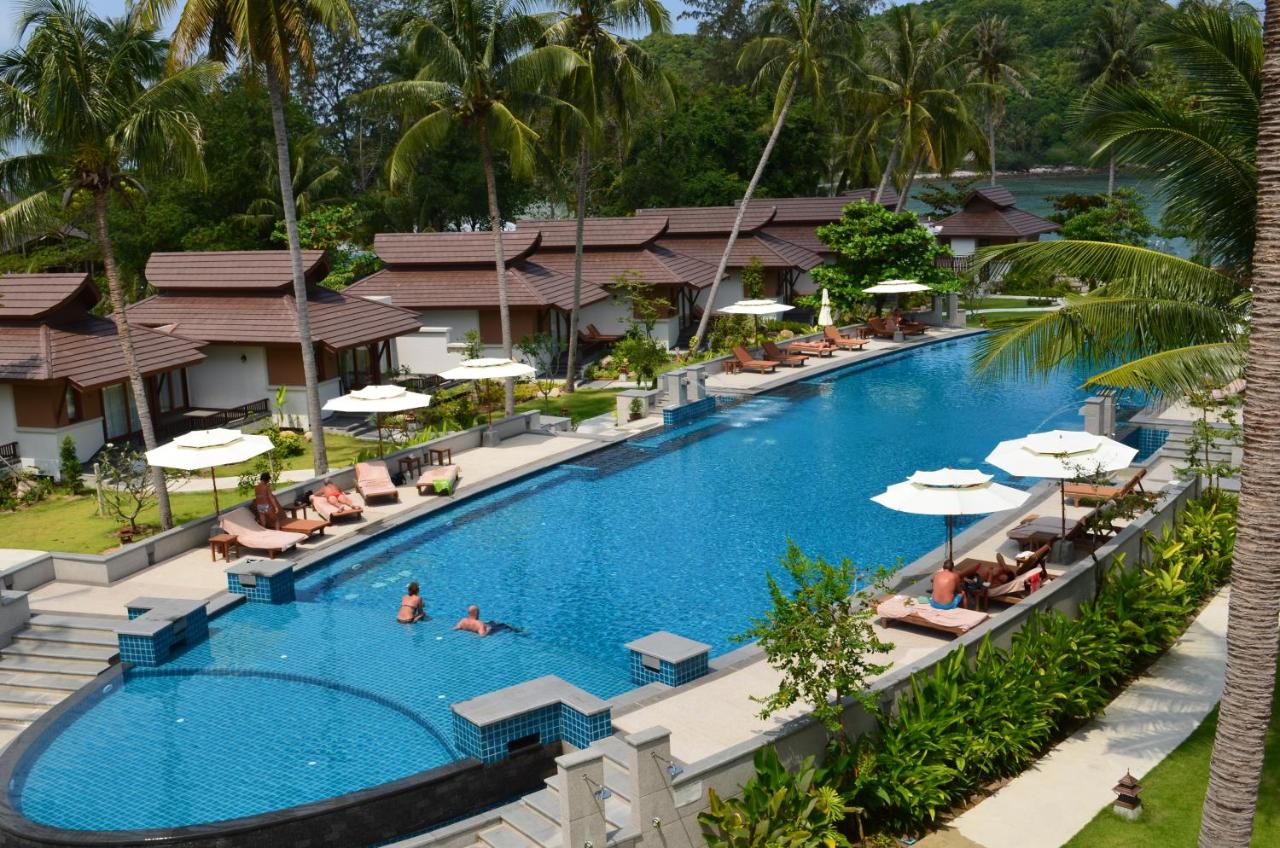 Located on the sandy Mae Haad Beach, Maehaad Bay Resort offers cosy rooms with a private balcony. This property has a restaurant, an outdoor swimming pool and free Wi-Fi. Elegant non-smoking rooms at Maehaad Resort come with modern Thai décor and hardwood flooring. All well-appointed rooms are equipped with a flat-screen TV, personal safe and a shower.
2. Panviman Resort Koh Phangan
A dreamy retreat hidden amongst tropical greenery, Panviman Resort Koh Phangan overlooks Thong Nai Pan and boasts a private beach access. The infinity pool and hilltop spa are excellent spots to catch spectacular sunrises. All rooms are luxurious with fine beddings and furnishings. They are designed to provide all the comfort of home and provide beautiful landscape views. They have large private balconies and lavish bathrooms with an indoor or outdoor bathtub. Guests also enjoy uses of a smartphone with free data and call services in all room types.
3. Chantaramas Resort & Spa
Founded and privately owned by two sisters that grew up on Koh Pha Ngan, Chantaramas Resort & Spa is inspired by Thai architecture and décor, island culture and the nostalgia of a family upbringing on the island. Each of the well-spaced 46 rooms and 4 villas in this low-density development is sensitively etched into the gently sloping terrain around a central lawn.
4. Sea Breeze Resort
 Surrounded by nature, Sea Breeze is a boutique, family-run resort near Haad Rin & Leela Beach on the magical island of Koh Phangan. Our unique location on a small hill affords all our rooms incredible views of the sea and Koh Samui island.
5. Little Paradise Resort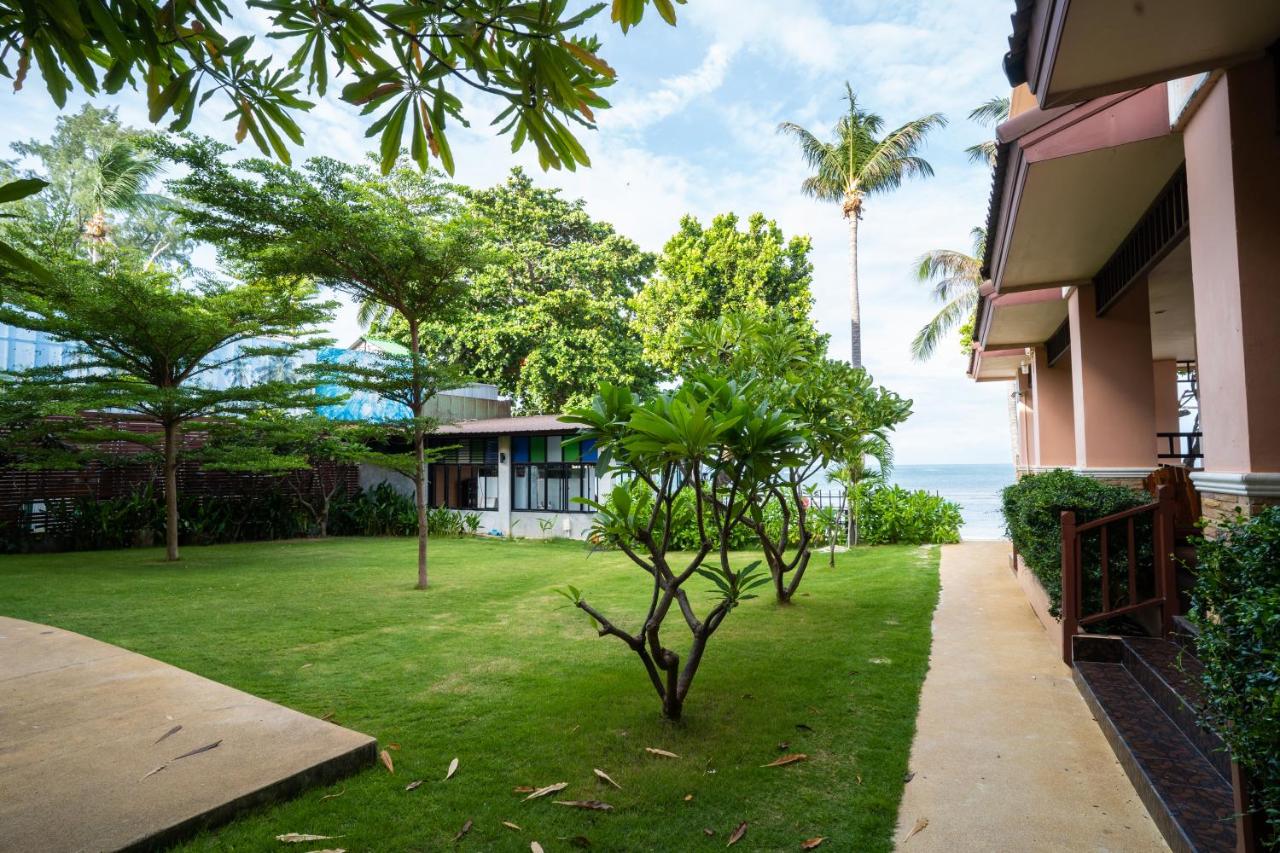 Little Paradise Resort is the beachfront hotel that located on Haad Rin which is well known the most beautiful and famous of Koh Phangan. with the soft white sand, clear water,  Importantly the sunrise in the morning is a major highlight of our place it is a beautiful and suitable spot to watch the sunrise. we also have beautiful rooms, great facilities accommodation and more various places with safety and comfortable to find restaurants, minimarts or pharmacy and clinic as well.
6. Anantara Rasananda Koh Phangan Villas
Anantara Rasananda Koh Phangan Villas is situated on the northeast coast of Koh Phangan, on Thong Nai Pan Noi Beach. Suites and villas are elegantly decorated in a modern Thai design. Situated in a garden setting, rooms are fitted with a 55-inch LCD TV with Apple TV, home entertainment system and iPod docking station.
7. Santhiya Koh Phangan Resort and Spa
Stretched over 18 acres of glorious tropical landscapes, Santhiya Koh Phangan Resort & Spa is an eco-chic natural hideaway with glorious teakwood accommodation and world-renowned service and hospitality. All gorgeous rooms are located on the cliff and we provide free shuttle service to all guests in the resort. Lush tropical forests, crystal clear bay and private beach set the perfect backdrop for splendid gourmet meals, cascading poolside waterfalls, luxurious spa treatment at Ayurvana Spa or an exciting array of outdoor water activities. 
8. Sarikantang Resort and Spa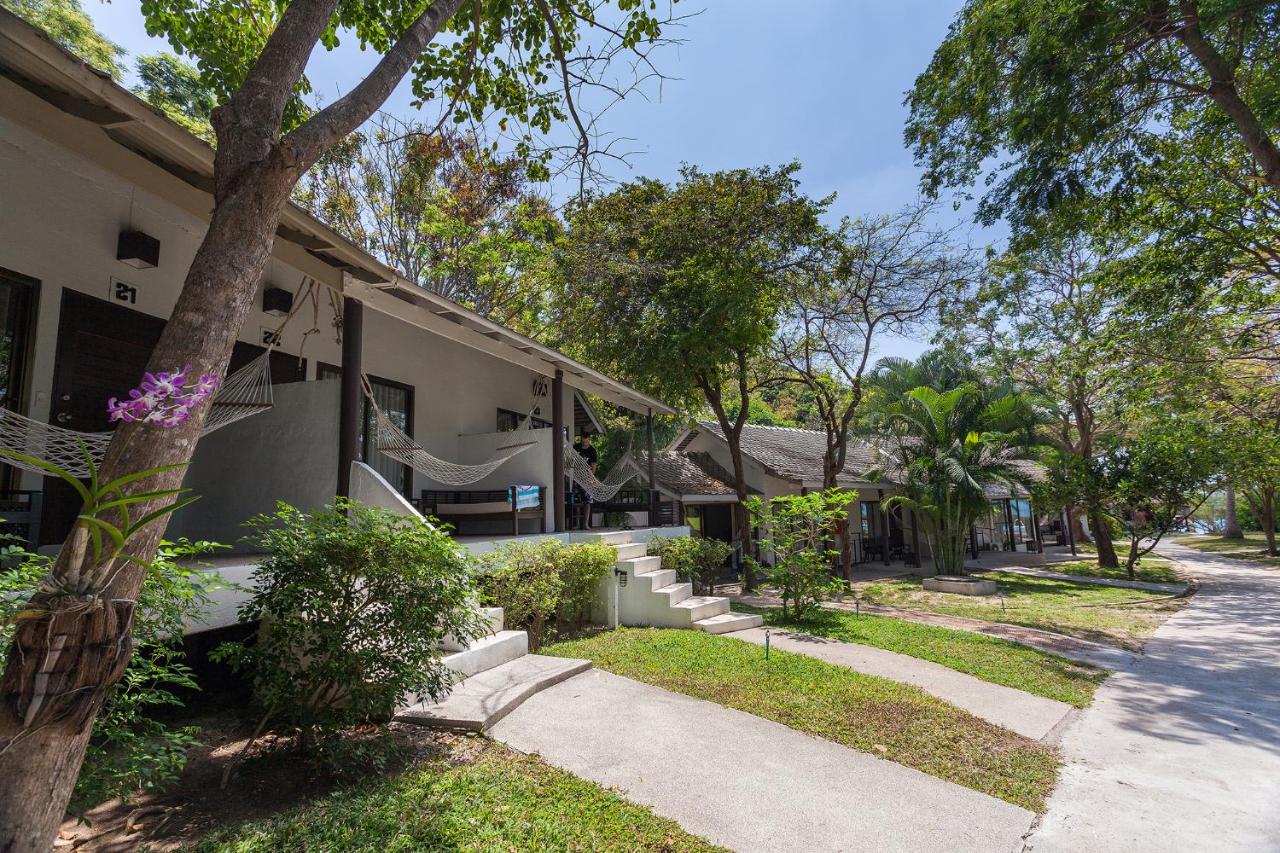 Sarikantang Resort & Spa, Koh Phangan is situated on Seekantang Beach in Ko Phangan. It boasts a private beachfront, spa and outdoor swimming pool. You can find yourselves being pampered by the relaxation of a private beach resort while the remarkable night life of Haad Rin beach. Surrounded by tropical gardens, rooms feature wooden furnishings and air conditioning. All rooms offer a private balcony, cable/satellite TV and minibar. Select rooms have DVD players.
9. Varivana Resort Koh Phangan
Varivana Resort Koh Phangan is a four star resort on top of the mountain of Koh Phangan. Embracing the modern tropical design, Varivana gives the sense of totality, between human, nature, and architecture. Varivana commands the breathtaking panoramic ocean and mountain views of Koh Phangan, which can be enjoyed from each guest room, the rooftop infinity salt water pool, and the rooftop restaurant and bar. The room facilities include a luxury pocket spring king-size bed, Eco Pure amenities by ELOURA Australia, a 40inch smart TV, and a spacious private balcony.
10. Palita Lodge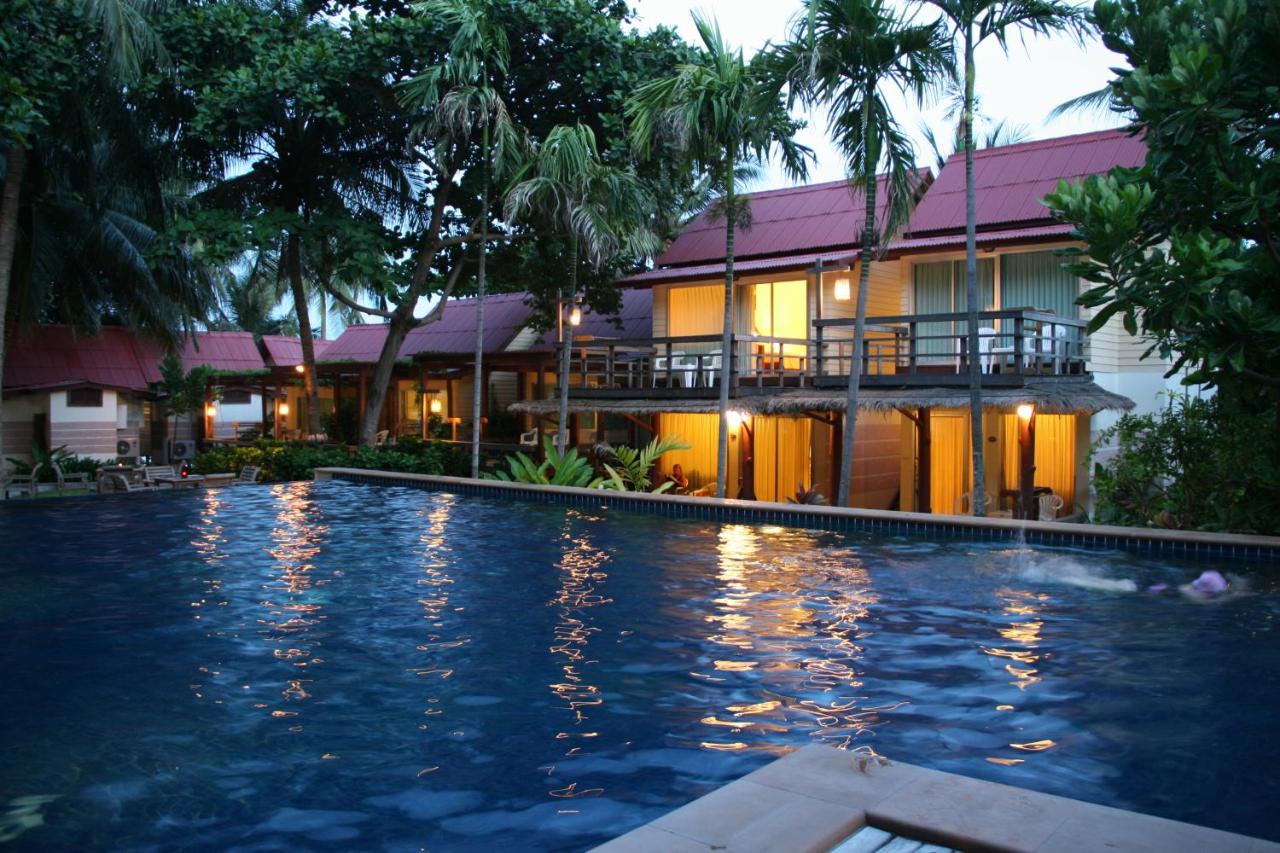 Palita Lodge is located on Haad Rin Beach, 1 km from Haad Rin Pier. It offers a swimming pool, restaurant and rooms with private balconies. Parking is free. Rooms at Lodge Palita are spacious and come with hardwood furnishings. Each room is equipped with a satellite TV, minibar and hair dryer. The en-suite bathrooms come with hot shower facilities. Relaxation options at the hotel include taking a dip in the pool or playing a game of beach ball. The hotel can make arrangements for diving, snorkeling and island boat trips.
11. Buri Rasa Village Phangan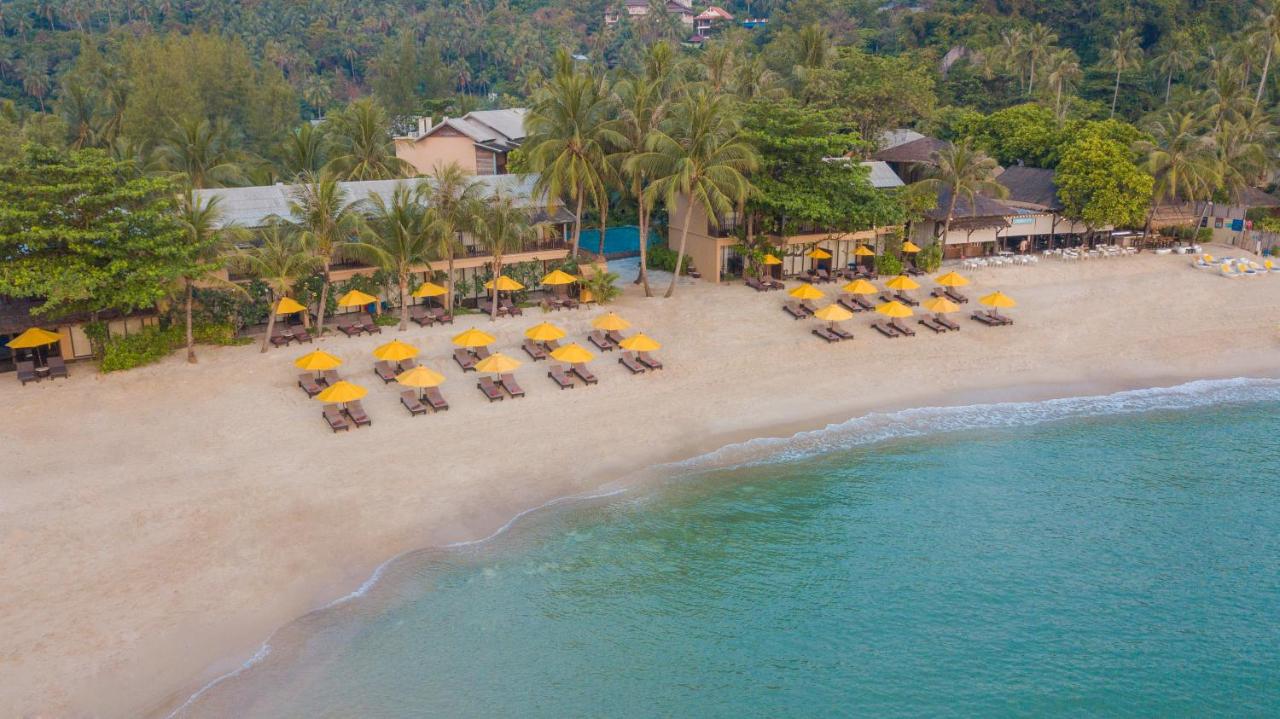 Located on Thong Nai Pan Noi Beach, Buri Rasa offers luxurious beachfront accommodation with a private balcony. This 4-star property boasts an outdoor pool, restaurant and free WiFi. Buri Rasa Village Phangan is a cozy boutique resort where both contemporary and traditional design elements are combined together with a touch of elegance creating a unique style that separates Buri Rasa from all others. All sixty-five guest rooms at Buri Rasa Village Phangan offer exceptional accommodation feature indoor and outdoor living space including a large terrace, unobstructed views of the beach or the tropical landscape or direct access to the swimming pool.