Planning your holidays in Thailand and looking where to stay in Koh Tao? Find the list of the best Koh Tao hotels, including the most popular hotels and resorts in Koh Tao: top family hotels, beach resorts, villas, and other kinds of accommodation.
Koh Tao
The island of Koh Tao, part of the Samui Archipelago, is a paradise island neighboring Koh Phangan and Koh Samui islands in the Gulf of Thailand. The name of Koh Tao is translated from Thai as "island of turtles" and comes either from a turtle shape of the island, or because some time ago many sea turtles lived near these shores. This island is one of the best destinations in Thailand for diving, snorkeling and other water sports as here you can equip yourself with snorkeling gear and enjoy the marine life with numerous coral reefs and colorful fish species in the underwater world. On this compact island, you can also enjoy a relaxing beach holiday.
Where to book Koh Tao hotels?
The most convenient way to book Koh Tao hotels is by using a reliable online travel agent such as Booking.com or Agoda.com.
List of Best Koh Tao Hotels
Koh Tao has places to stay in all price ranges, from simple hostels, budget hotels and mid-range resorts amid in a tropical garden and just steps away from the beach to luxury resorts and villas on the hill overlooking the sea. Many diving schools also have their own accommodations. An array of activities can be enjoyed on site or in the surroundings, including snorkeling. 
The most popular hotels in Koh Tao are listed below.
---
To decide on the best option for the trip, more detailed information on each of the hotels with reviews, prices and availability of rooms for the selected dates can be found by clicking the links provided.
---
1. The Place Luxury Boutique Villas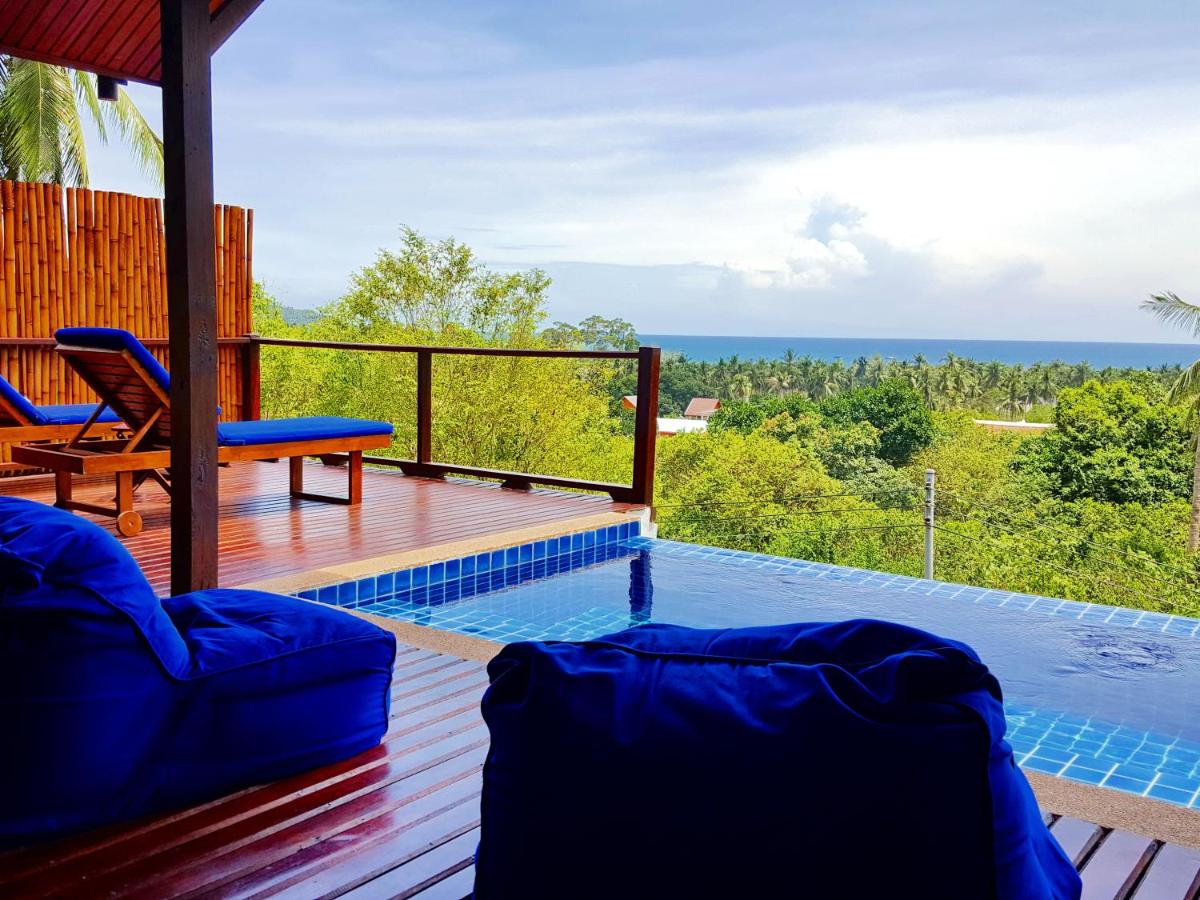 Located in a breathtaking setting of greenery and tranquility, The Place Luxury Boutique Villas offers one-bedroom villas in Ko Tao, 4.2 km from Mango Bay. Private parking is available for those who drive and is free of charge. Featuring a dining area at its spacious terrace, the villa boasts a fully-equipped kitchen where guests can find a wide-range of cooking equipment. The air-conditioned bedroom offers a direct access to the outdoor infinity pool where guests can indulge in while enjoying the mountain and beach views. The bathroom is uniquely decorated with a glass roof allowing natural daylight into the room. Premium shower amenities are provided for guests' comfort. The living room includes a flat screen TV and a DVD player for entertainment.
2. Ko Tao Resort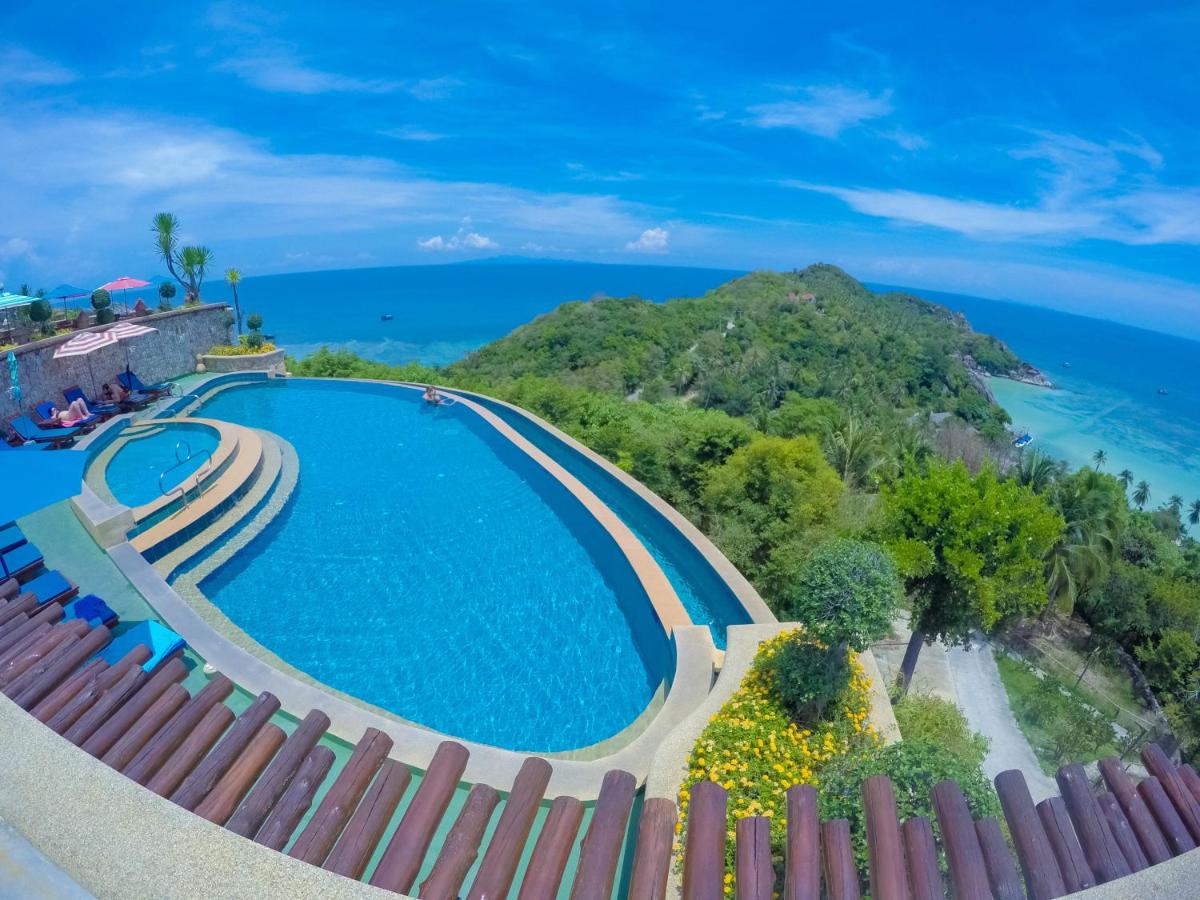 Situated on top of the hill, Ko Tao Resort - Paradise Zone offers modern air-conditioned rooms with a balcony and free Wi-Fi. Equipped with 2 infinity pools and a hot tub, the resort provides free round-trip shuttle from Koh Tao Pier. Fitted with wooden flooring and interiors, comfortable rooms at Ko Tao Resort - Paradise Zone are completed with a cable TV, a refrigerator and a safety deposit box.
3. Sairee Hut Resort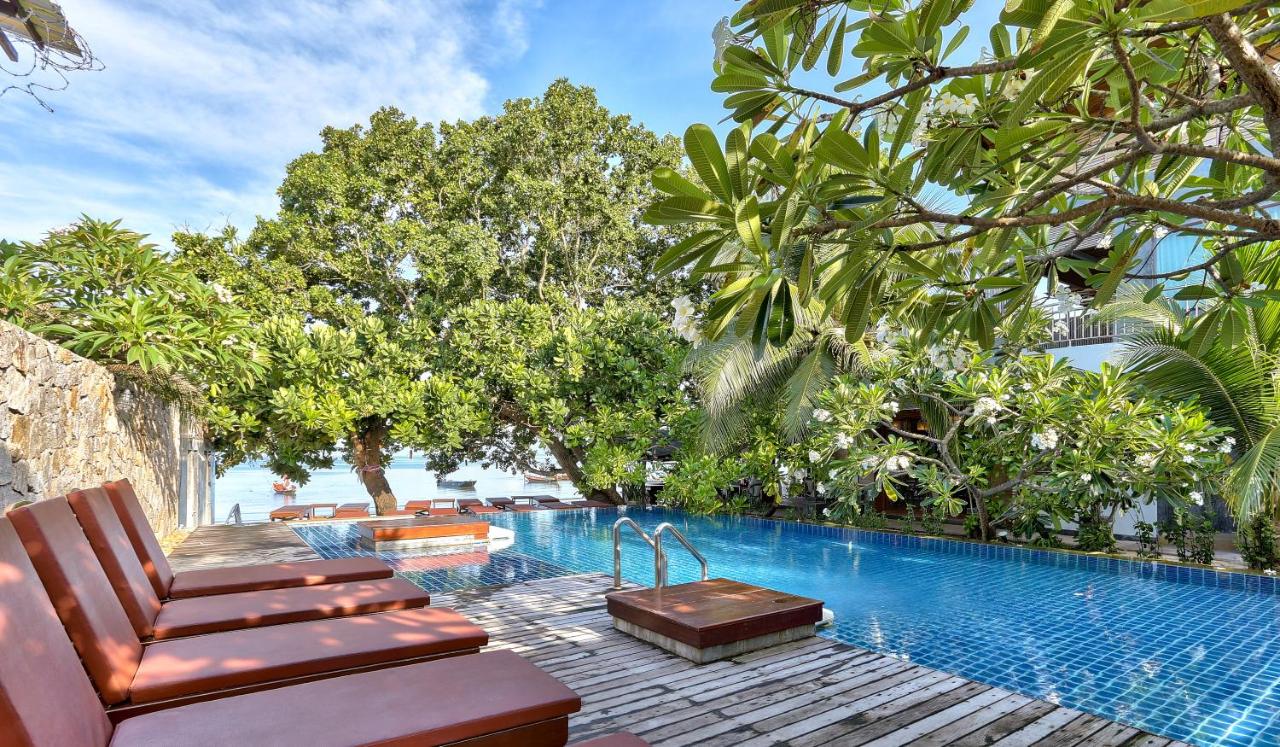 Sairee Hut Resort Sairee Beach, Koh Tao, offers friendly hospitable servers, on the island longest beach along the west coast. A 5-minute drive from the pier, it offers an outdoor pools and free WiFi in rooms. A free shuttle service is offered from the pier to the resort.
4. Ban's Diving Resort Koh Tao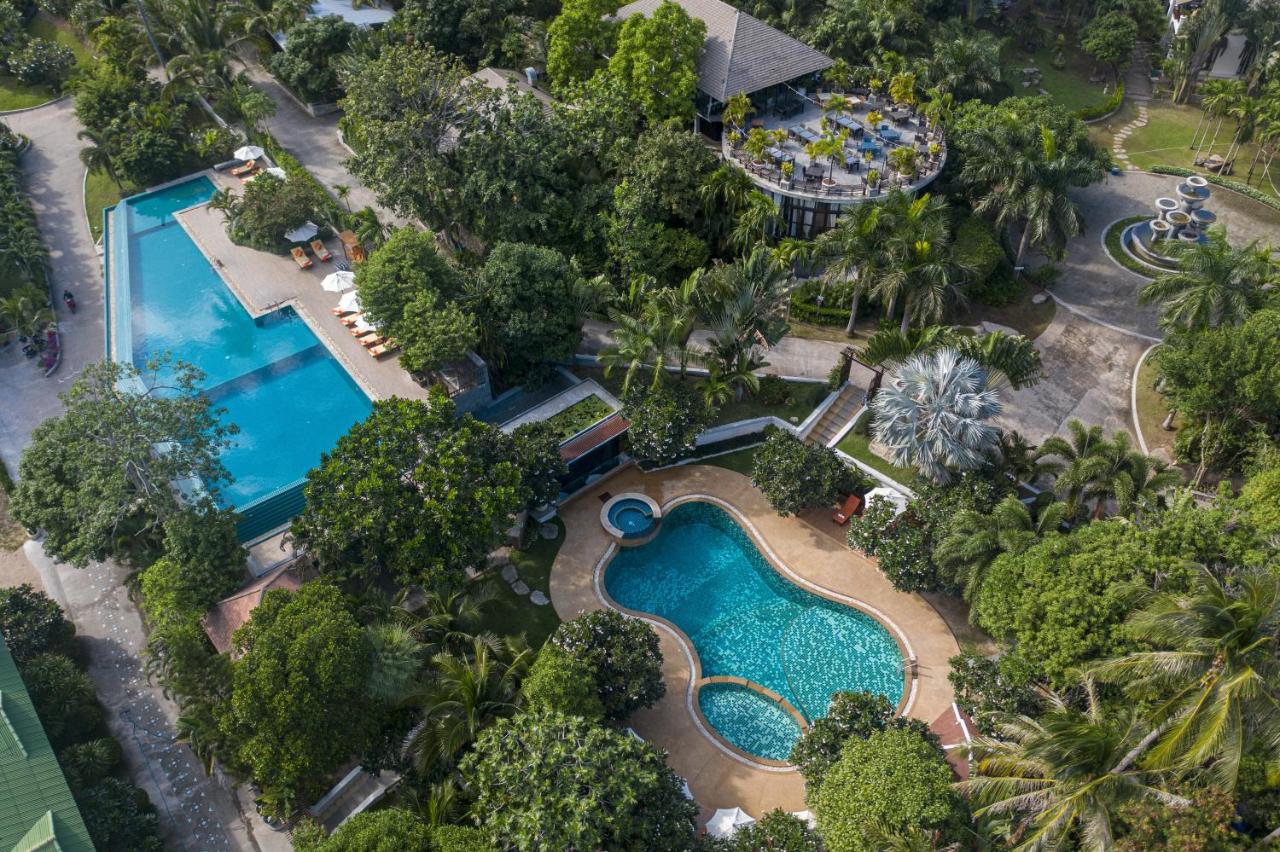 Ban's Diving Resort is the perfect choice for your next holiday on Koh Tao Thailand, centrally located in Sairee Beach. Established in 1993, Ban's Diving Resort has since become recognized as most certifying Dive Centre in the world as a result of our reputation for quality diver training. Rated as a PADI 5 Star Career & Instructor Development Centre, Ban's Diving Resort is affectionately known as the 'home of diving' in Thailand.
5. Coral View Resort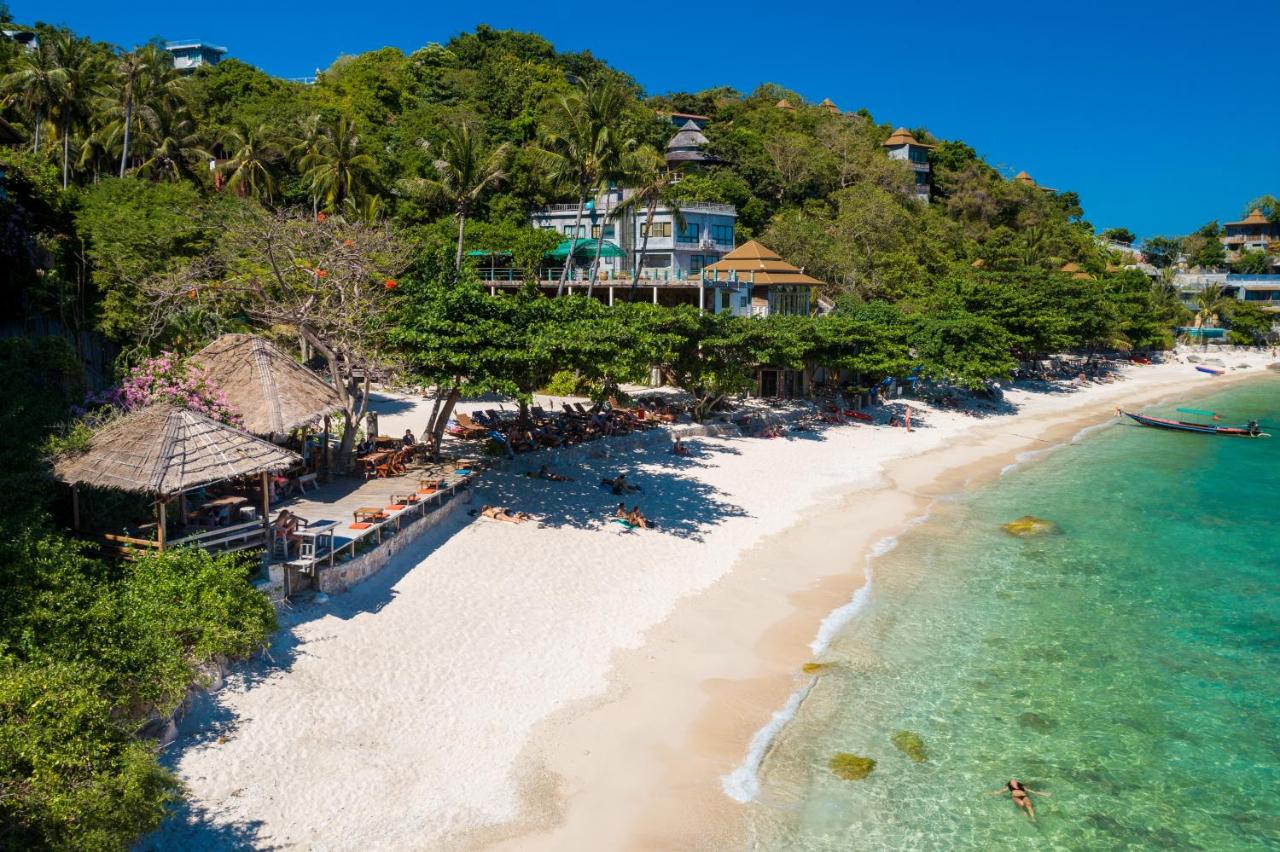 Coral View Resort accommodation and dive resort on Koh Tao offers you serenity with beautiful views over both land and sea, 1-minute walk from Haad Sai Daeng Beach. Guests can enjoy snorkelling or arrange sightseeing trips at the tour desk. The resort provides free pick-up service from Mae Haad Pier. Free Wi-Fi is available at the bar and restaurant.
6. Viewpoint Resort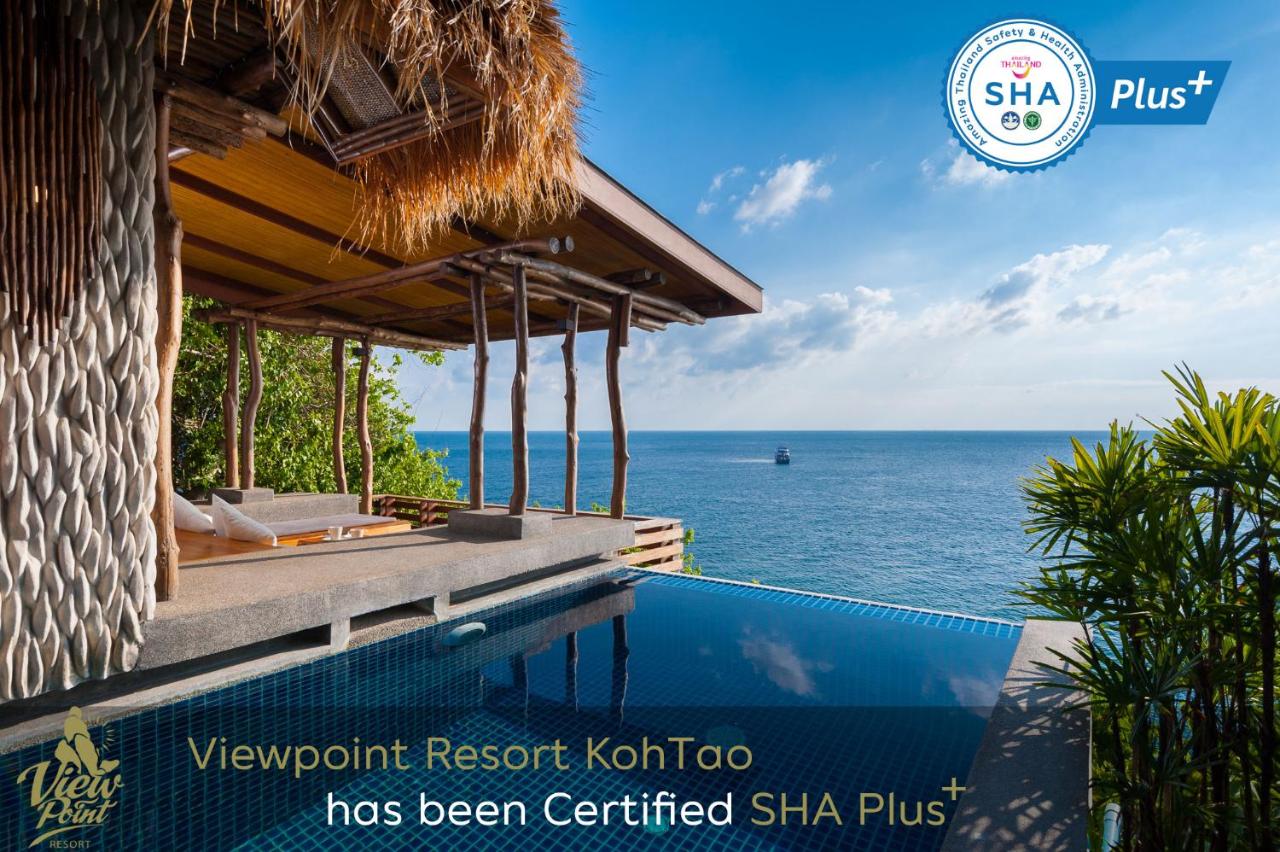 Set in Koh Tao, 1.7 km from Jansom Bay Beach, View Point Resort offers accommodation with a restaurant, free private parking, a bar and a garden. Boasting a terrace and a private beach area, this property is situated near attractions such as Shark Bay and Chalok Viewpoint. The accommodation features a 24-hour front desk, a shuttle service, room service and free WiFi throughout the property.
7. Jamahkiri Resort & Spa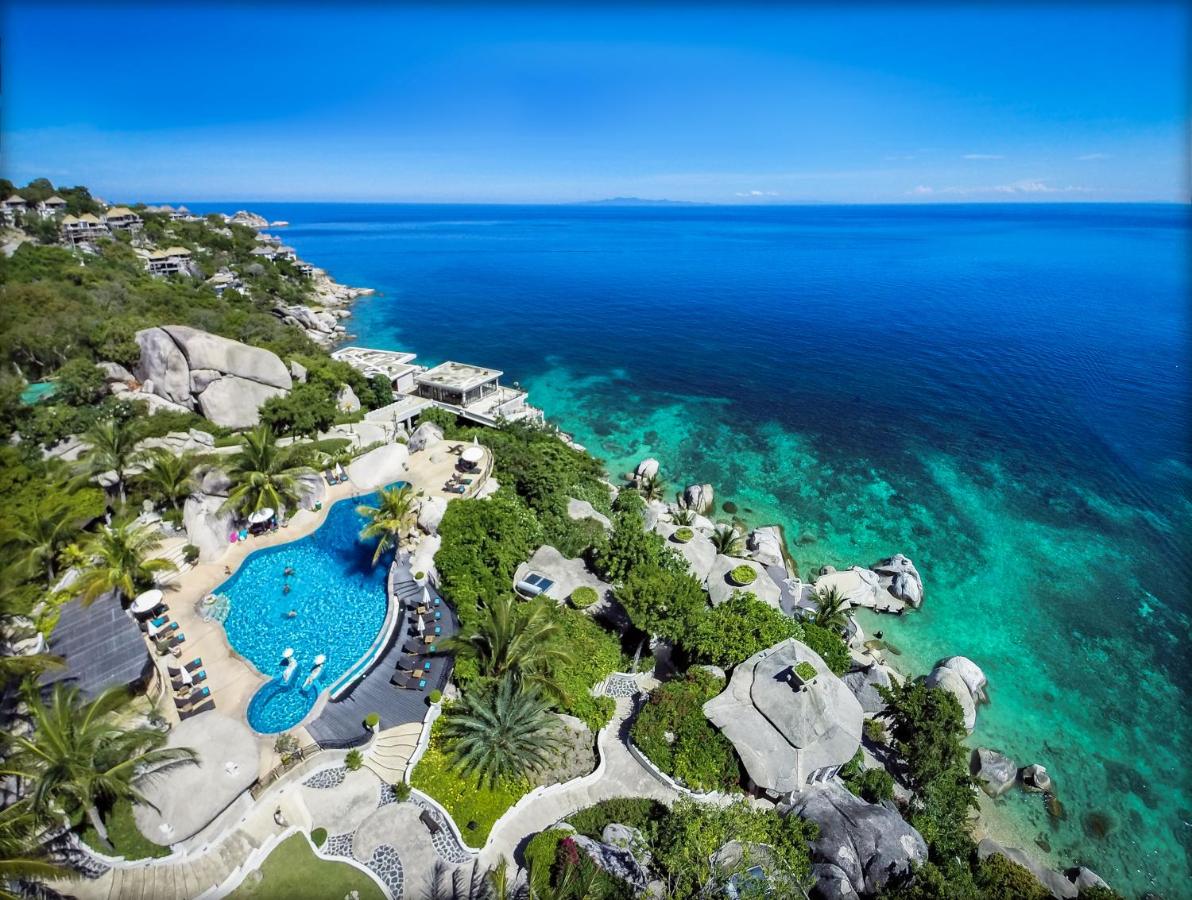 Jamahkiri Resort & Spa provides luxurious accommodation along Thian Og Bay on Koh Tao Island. It offers WiFi and pier transfers for free. It has a private beach, a pool and a PADI certified diving centre. The spacious Thai-style rooms at Jamahkiri Resort & Spa come with private balconies boasting spectacular ocean views and plenty of natural light. A flat-screen satellite TV and DVD player are included, while luxurious bathrooms have a bathtub and amenities. The resort features a variety of beauty and spa treatments like massage services and aloe vera body wraps at its spa. Guests can enjoy facials in the resort's gardens or enjoy views of the ocean from the outdoor hot tub.
8. Tanote Villa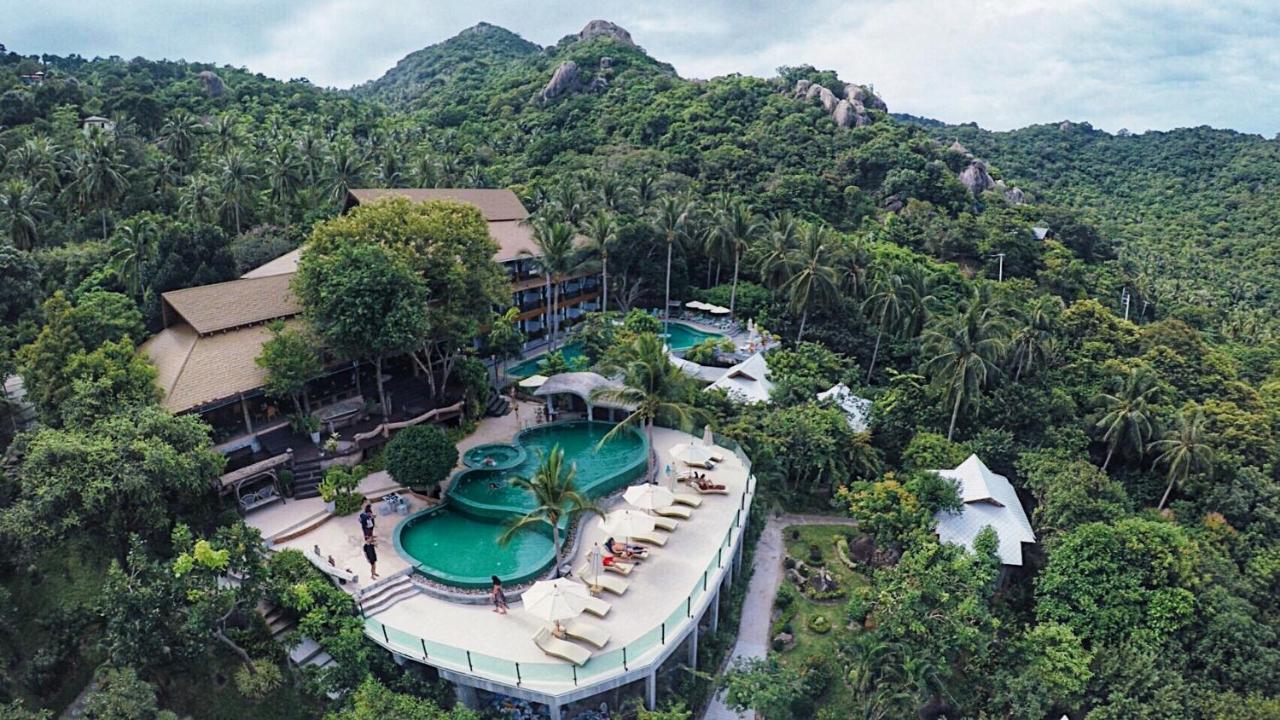 Situated on a hill, Tanote Villa offers spacious villas with a private balcony. This resort features 2 outdoor swimming pools and free WiFi access. Elegant villas at Tanote come with modern Thai furnishings and floor-to-ceiling windows. Each is fitted with a minibar, personal safe and tea/coffee maker. Shower facilities and toiletries are in the bathroom. Offering sweeping views of the sea, the restaurant serves a fine selection of Thai and European dishes. Light snacks and refreshing beverages are offered at the bar. To relax, guests can take a stroll in the garden. Travel and sightseeing arrangements can also be made at the tour desk. Tanote Villa is a 5-minute walk from Tanote Bay. Offering free parking, the resort is a 15-minute drive from Koh Tao Pier and a 20-minute drive from Mae Haad Pier.
9. Assava Dive Resort Koh Tao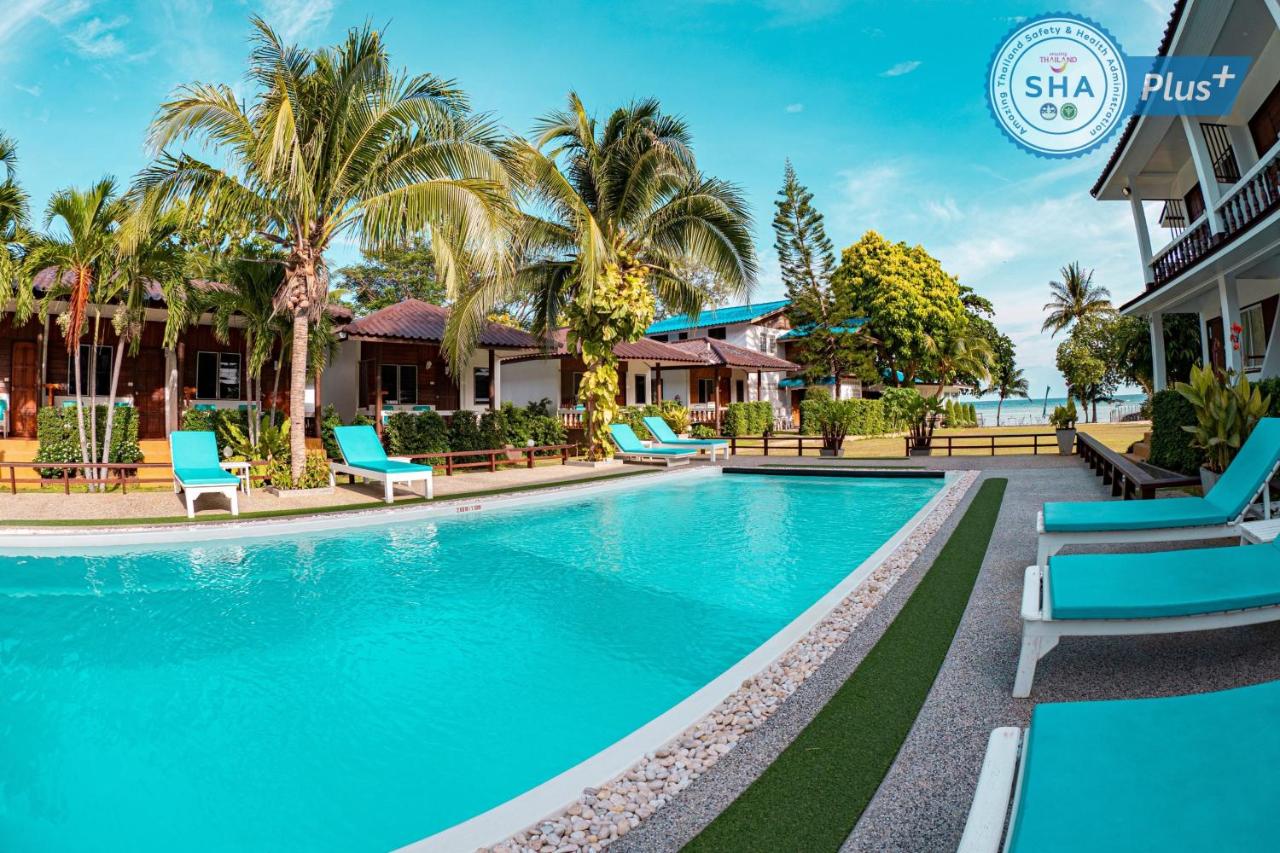 Assava Dive Resort is located on the beach in the Southern bay of Koh Tao in Chalok Baan Kao. Assava dive resort is recognized PADI 5 star instructor development center. The resort offer you a personalized diving experiences with a focus on quality diver training. There are several types of room in order to match our customers need. The outdoor swimming and restaurant are also very nice with sea view.
10. Haadtien Beach Resort
The Haad Tien Beach Resort was not meant to be just another boutique design hotel. The land which provides the stunning backdrop to the resort has been in my family and undeveloped for 30 years, used solely as a "sanctuary" for us to escape the bustle and pollution of Bangkok. In developing the resort we have always kept this feeling of "sanctuary" and respect for the natural beauty and tranquility of the environment in mind. We hope that you and your family can now also share with us this little hidden piece of paradise.
11. The Tarna Align Resort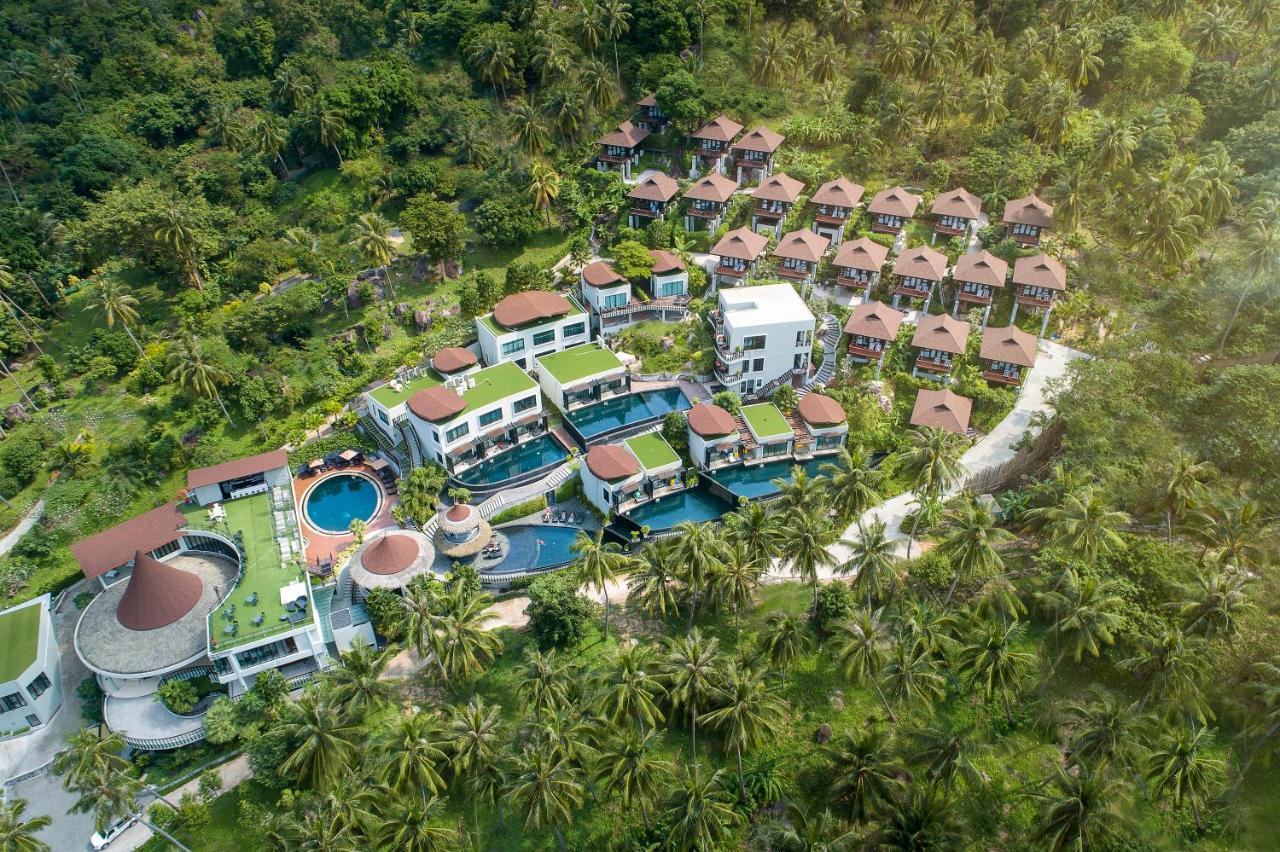 The Tarna Align Resort is a luxury 4-star resort designed to bring you closer to the true nature with the best Thai hospitality service, Island excursion experiences and a stunning view of boundless Koh Tao sunset view. Outstanding with its imposing architecture atop a luscious hill in Ko Tao, The Tarna Align Resort boasts a restaurant, diving lessons, and a relaxing outdoor pool. 
12. Blue Tao Beach Hotel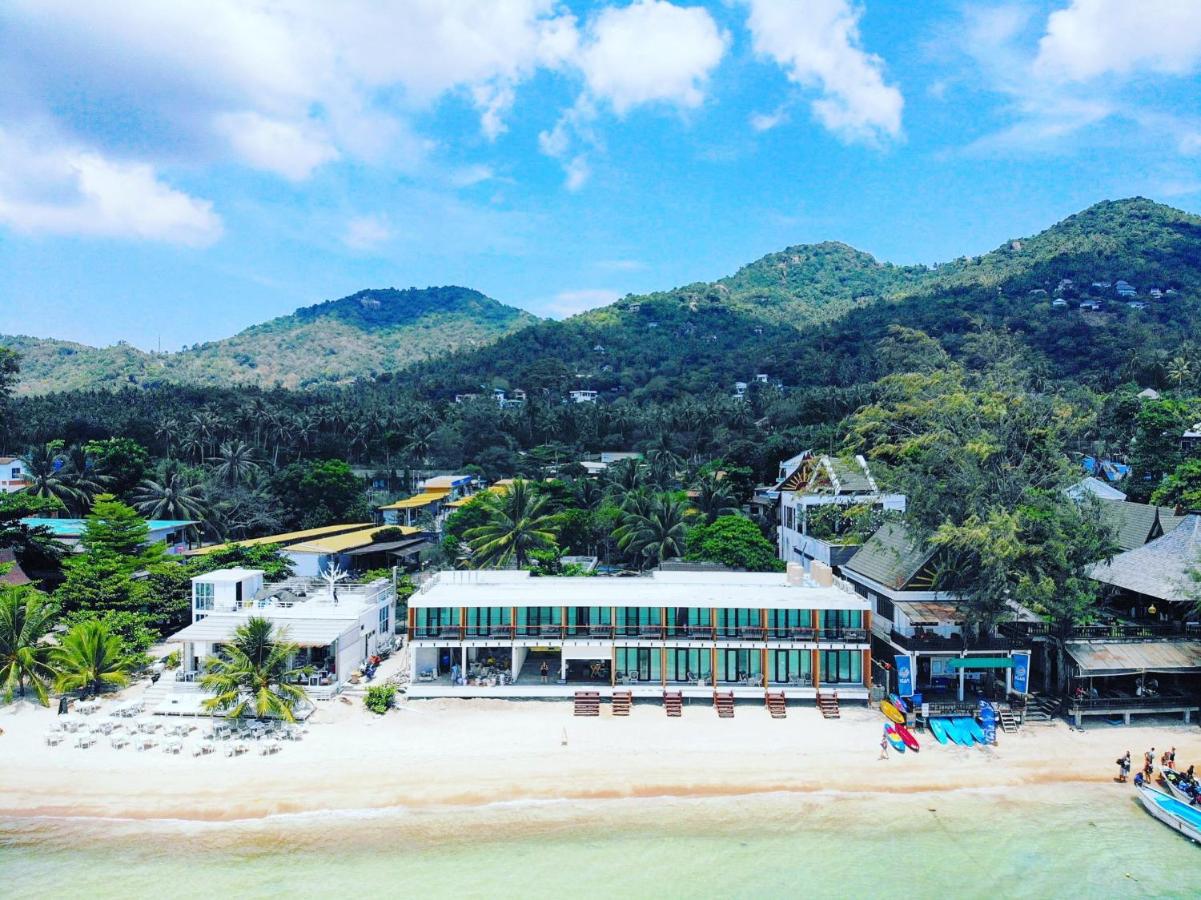 Blue Tao Beach Hotel is set on the beachfront in Koh Tao, 1.9 km from Jansom Bay Beach and 1.3 km from Mae Haad Pier. With a garden, the 3-star hotel has air-conditioned rooms with free WiFi, each with a private bathroom. The accommodation offers a 24-hour front desk, an ATM and organising tours for guests.
13. Thalassa Hotel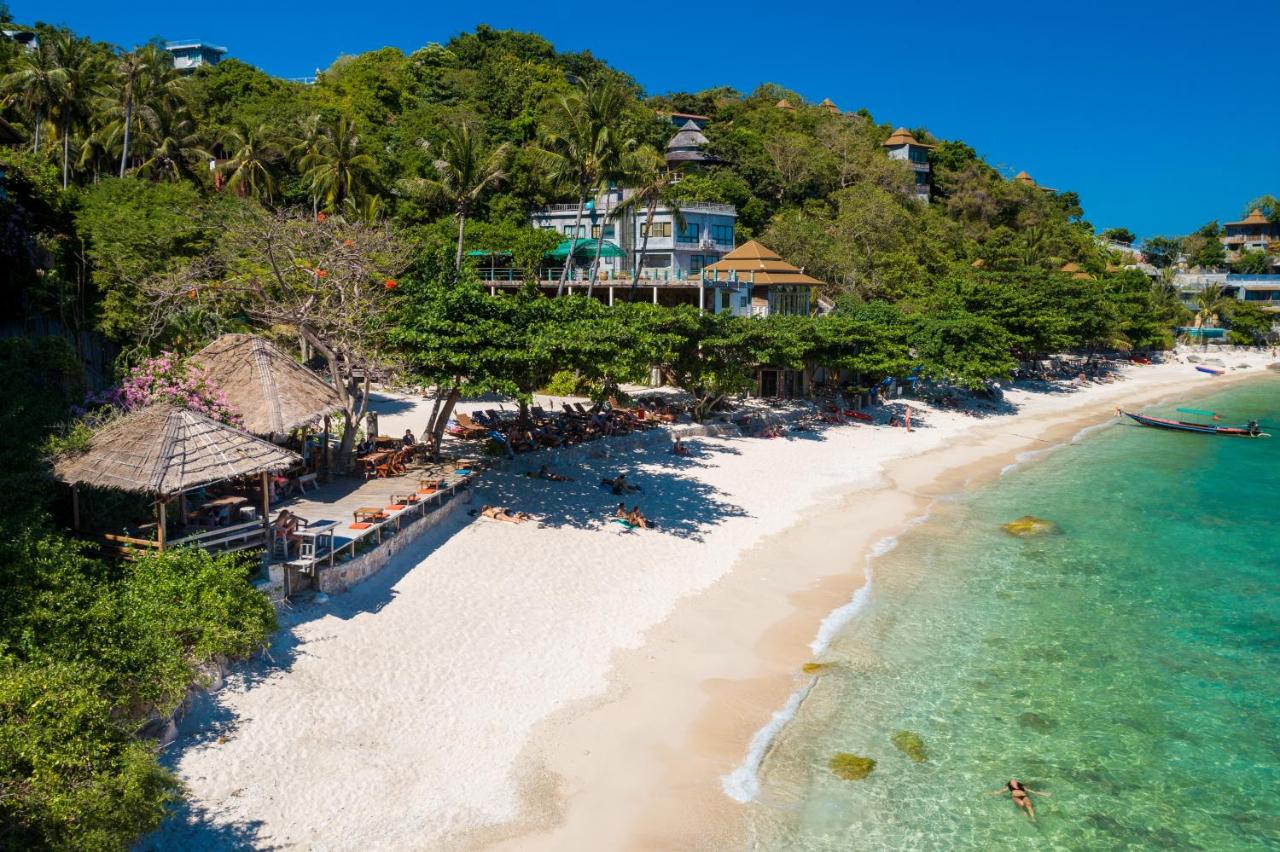 Situated in Koh Tao, Thalassa Hotel offers cosy rooms with air conditioning and the convenience of a 24-hour front desk. Free Wi-Fi is available throughout the property. Thalassa is just 300 m from Sairee Beach and 1 km from Mae Haad Pier. On-site parking is available for guests. Bright and airy rooms come with a flat-screen cable TV, a safe and a minibar.
14. Regal Resort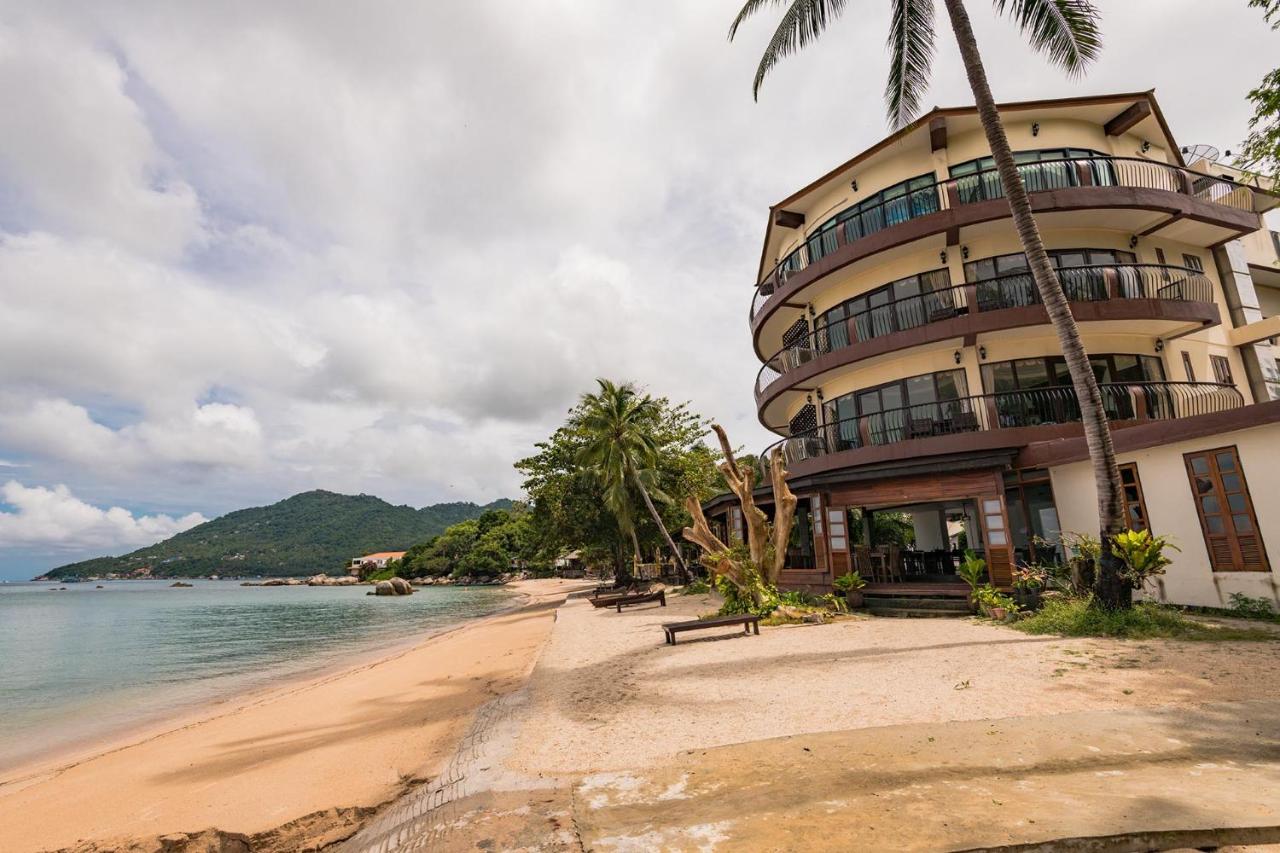 Koh Tao Regal Resort boasts 3 outdoor pools, one of which is more than 3 m deep and suitable for diving training. It also has an on-site PADI diving centre and free Wi-Fi. Air-conditioned rooms all come with a private balcony.
15. The Dearly Koh Tao Hostel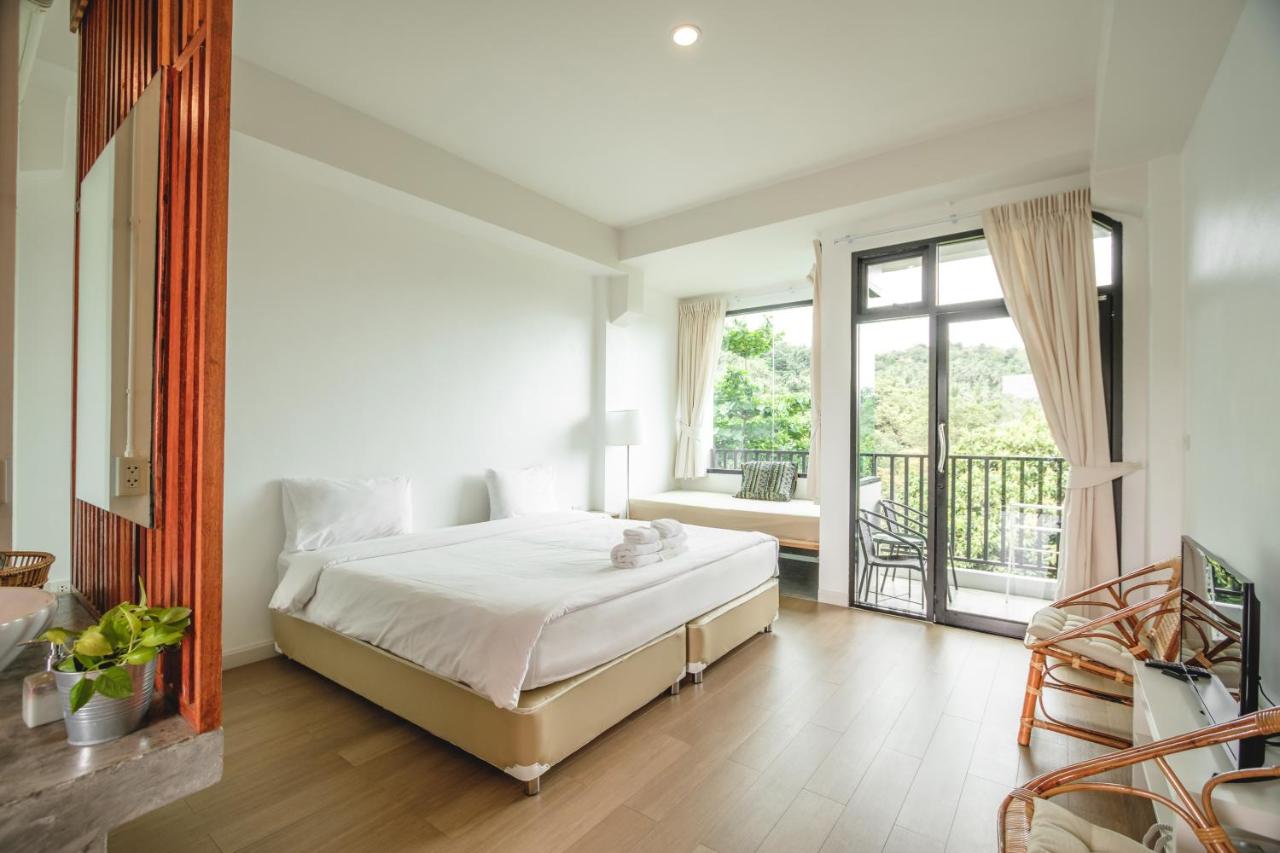 The Dearly Koh Tao Hostel offers shared and private rooms, located in Chalok Baan Kao. No. 1 hostel on Koh Tao since established in 2017. Meets all kind of holiday need, either for a complete relaxation or out and about, exploring, suitable for all traveler type, solo, couple, group and family. With hotel-like facilities such as swimming pool, rooftop hang out, common room and private balcony in all guest's room as well as Foods & Drinks service on site. To fulfill your travel experience at best, the hostel provided all activities for you to choose, both hostel activities and your personal leisure choices. 
16. Taatoh Seaview Resort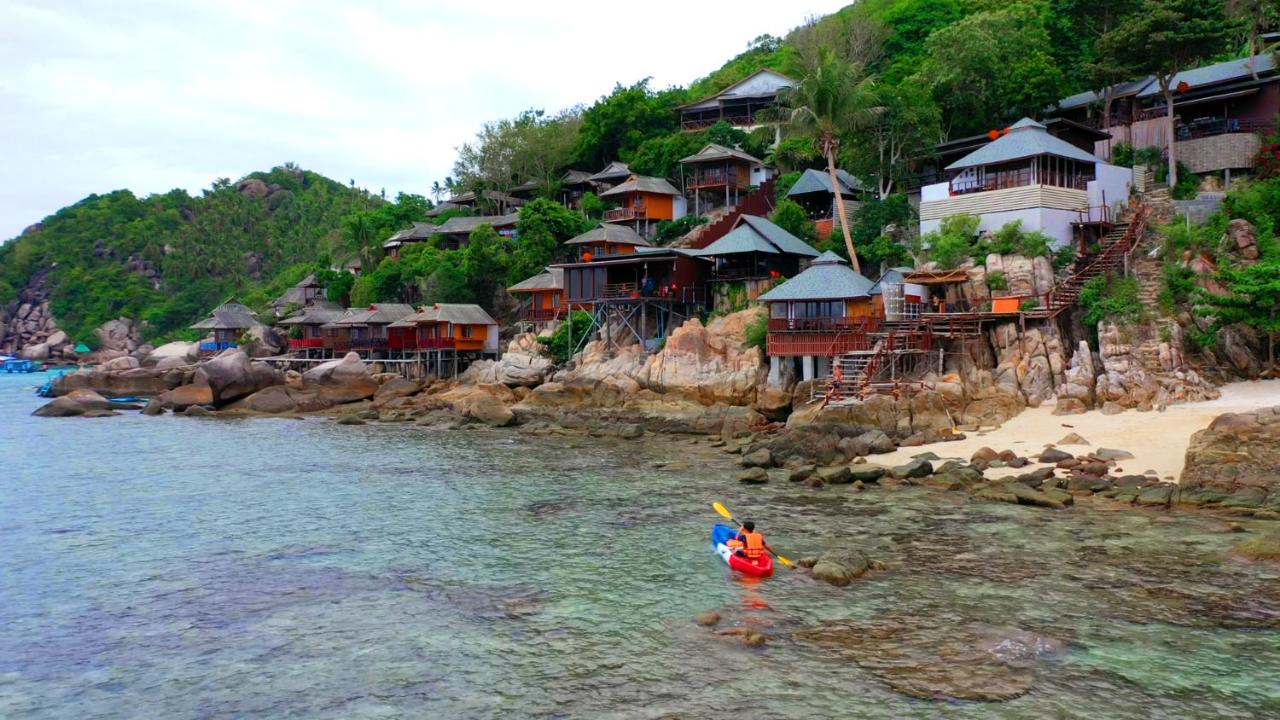 Overlooking Thiang Og Bay, the family-run Taatoh Seaview Resort offers fan or air-conditioned bungalows with sea views. Moreover, you will see the Shack bay that is the most beautiful scenery from resort location. The resort location is in the main point for snorkeling where you can closer with the Blacktip Reef Shark and many various size of the Sea Turtle that is the highlight aquatic animals of Tao Island.
17. Island Dive Club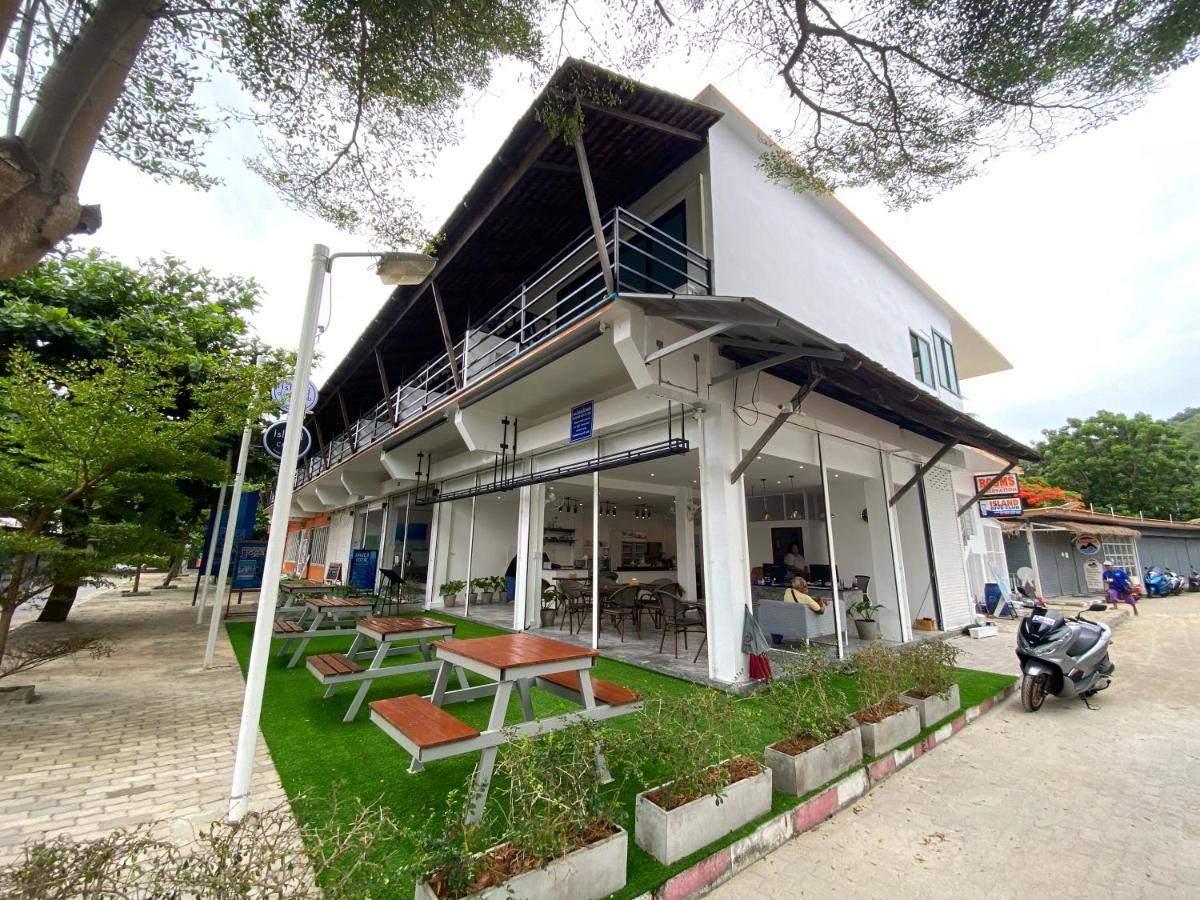 Situated in Koh Tao, 1.9 km from Jansom Bay Beach, Island Dive Club features accommodation with a bar, free private parking, a shared lounge and a garden. Among the facilities at this property are room service and an ATM, along with free WiFi throughout the property. The rooms have a patio. At the hotel, rooms have a wardrobe, a flat-screen TV and a private bathroom. The rooms at Island Dive Club are fitted with a seating area. The accommodation offers a terrace. Activities such as snorkelling, diving, cycling can be enjoyed in the surroundings, and guests can relax along the beachfront.
18. Sairee Cottage Resort
Sairee Cottage Diving Koh Tao offers a range of accommodation from wooden bungalows to poolside rooms with aircon. Cozy beach front resort in the central of Sairee with amazing sunset view, full of activity and nice facilities. There are many activities that you can do such as snorling, scuba diving, sunset hour, kayaks, or paddle board.
19. Seashell Resort Koh Tao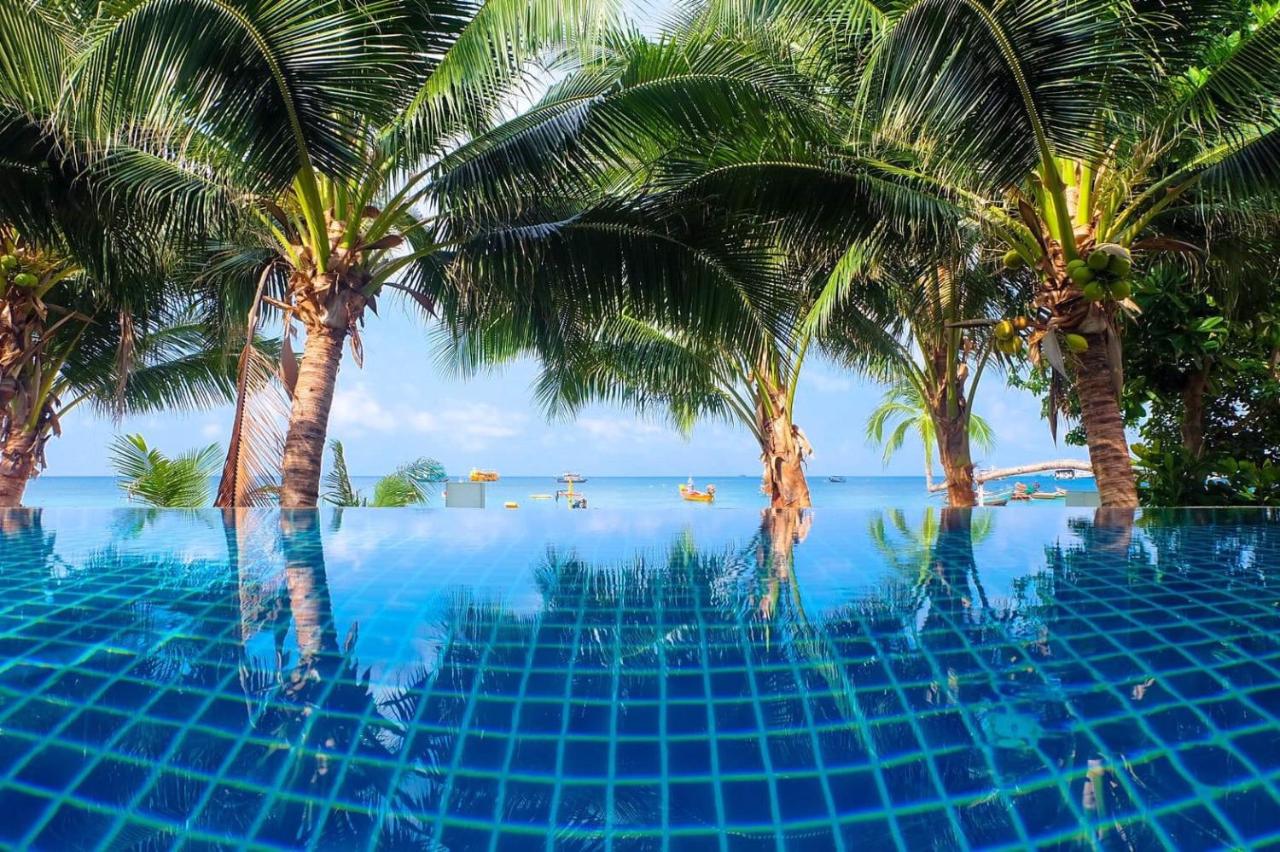 Seashell Resort Koh Tao offers a tropical getaway directly along Sairee Beach. An on-site diving centre, free Wi-Fi, as well as an outdoor pool, can be enjoyed at the resort. Featuring traditional Thai decor with Balinese influences, air-conditioned rooms are equipped with a TV, fridge and minibar. En suite bathrooms come with towels and hot water showers.
20. Ananda Villa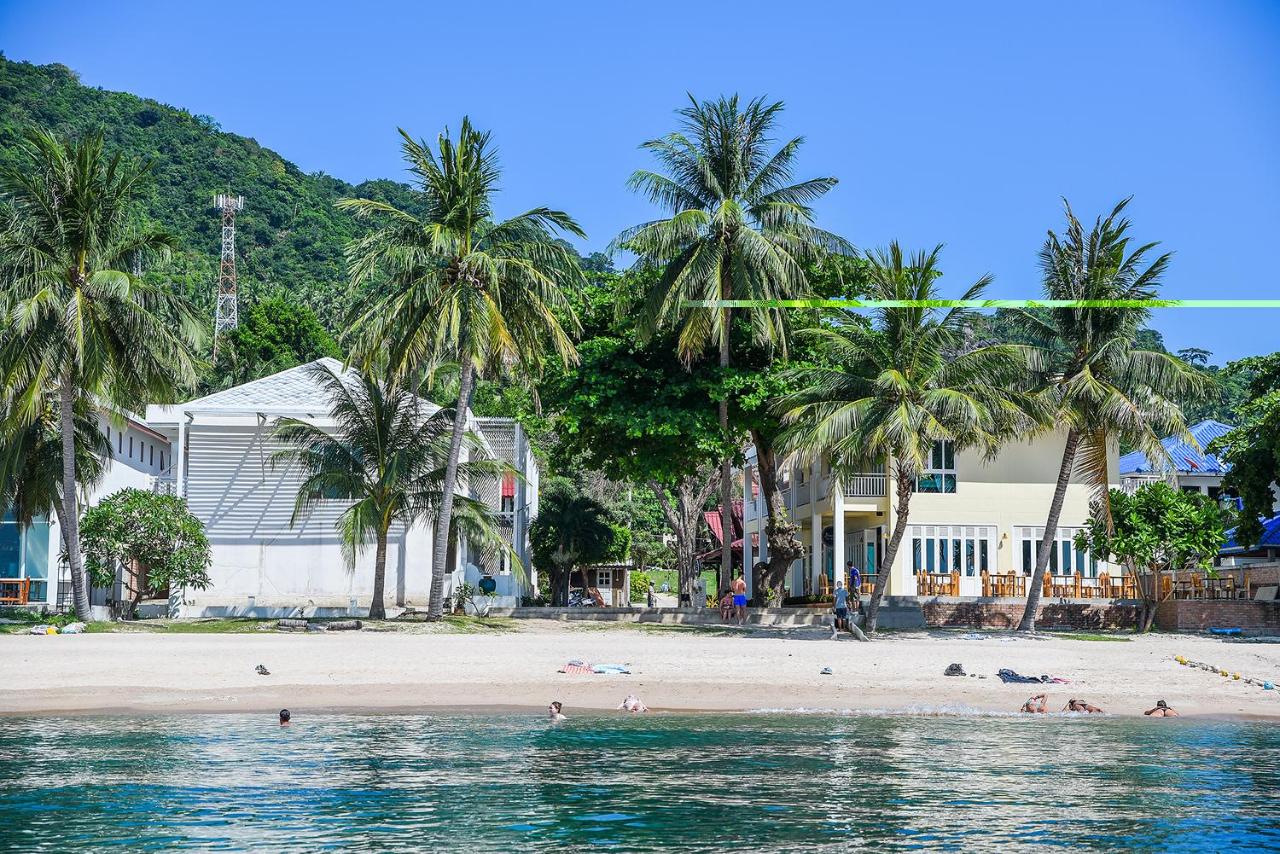 The charming Ananda Villa offers spacious, air-conditioned rooms with private terraces, a 3-minute walk from Mae Haad Beach. It provides an on-site restaurant, a tour desk and free Wi-Fi in public areas. The villa is conveniently located within a 5-minute walk of Mae Haad Pier and several dining, shopping and entertainment options. It takes a 10-minute drive from The Ananda to Sairee Beach. All accommodation are air conditioned and offer views of the ocean or the surrounding tropical garden.
21. Koh Tao Montra Resort and Spa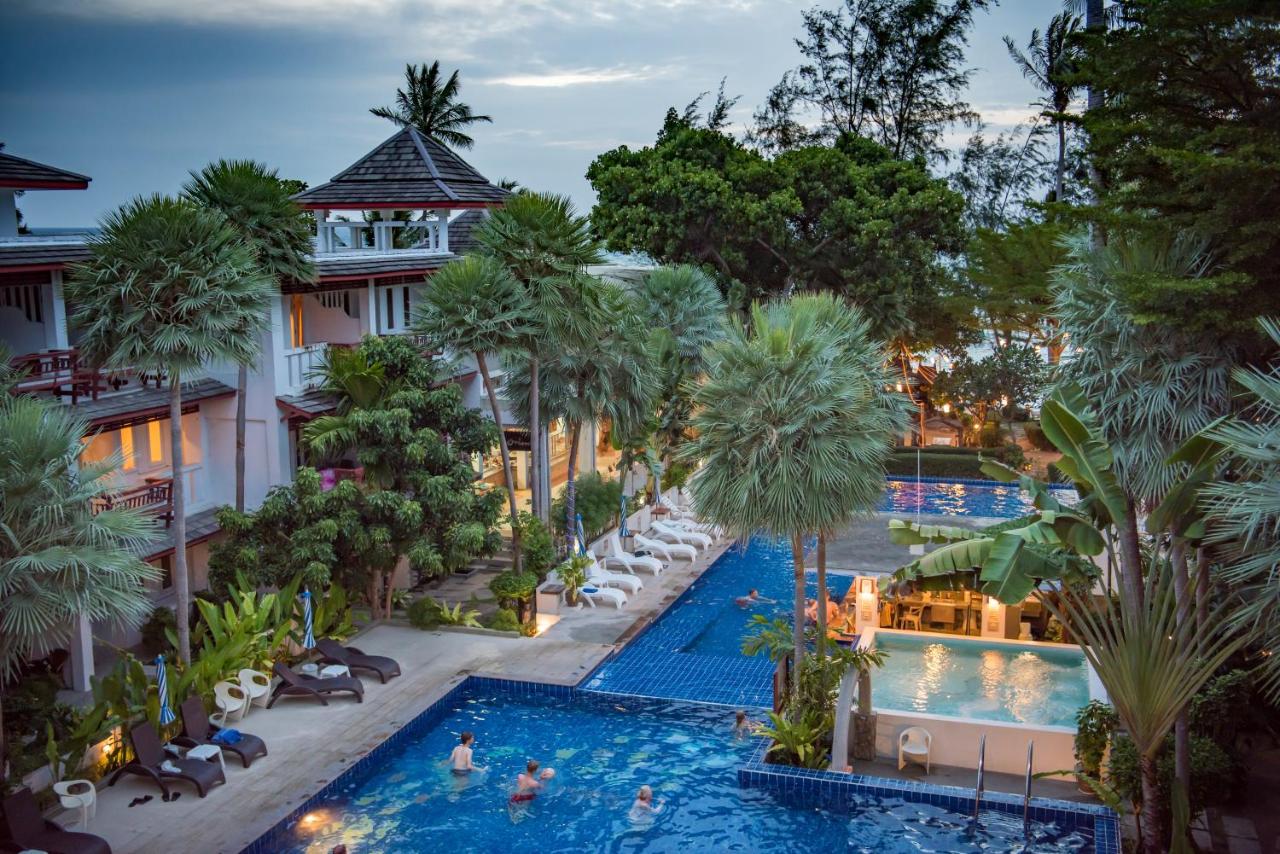 Koh Tao Montra Resort is a 4-star beachfront dive resort on Koh Tao near Mae Haad pier. All of our Beachfront Villas, Junior suites, Deluxe and Superior rooms were designed for your enjoyment. The large and spacious room and bathroom are our guest most favorite and it is our uniqueness.
22. Koh Tao Coral Grand Resort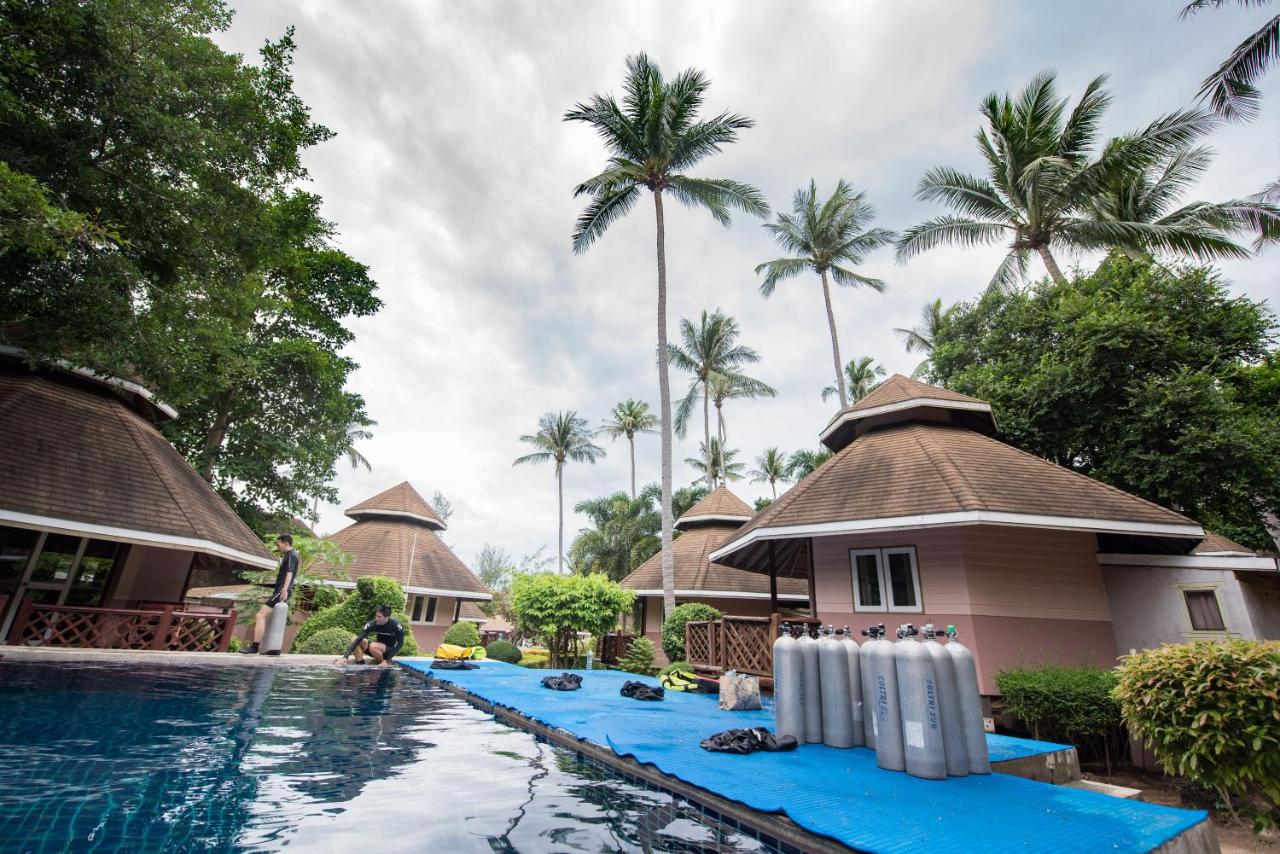 Koh Tao Coral Grand Resort is one of the only National Geographic PADI 5 Star Gold Palm Diver Centers on Koh Tao. Located on Sairee Beach in Koh Tao, this resort features cottage-style rooms with garden, pool or sea views. All our room types are decorated with Thai wooden style.
23. Bubble Bungalow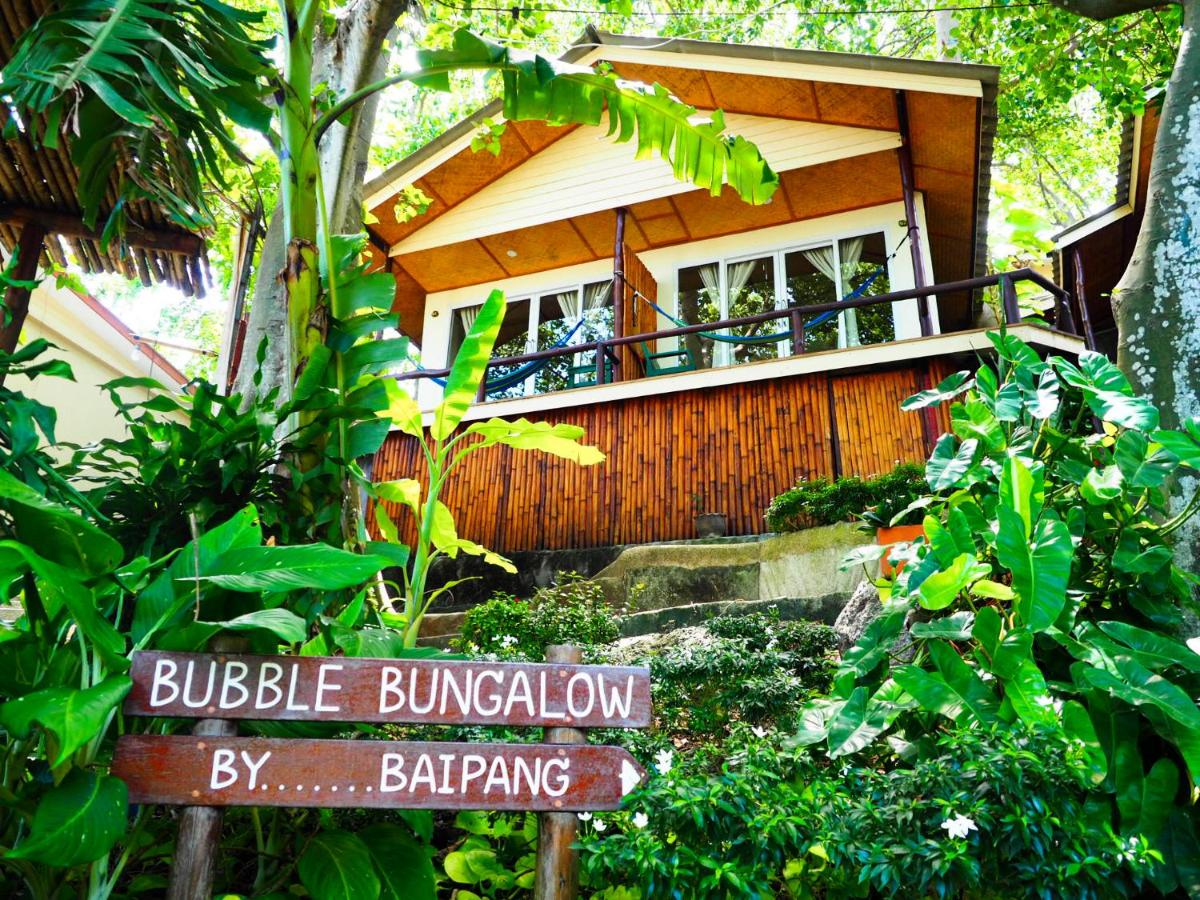 Bubble Bungalow offers accommodation, free private parking, a garden and a terrace. The property is around 2.6 km from Mae Haad Pier, 5 km from Sunken Ship and 6 km from Nangyuan Island. The air-conditioned rooms provide a garden view and come with a wardrobe and free WiFi. With a private bathroom fitted with a shower and free toiletries, rooms at the resort also have a mountain view.
24. Simple Life Resort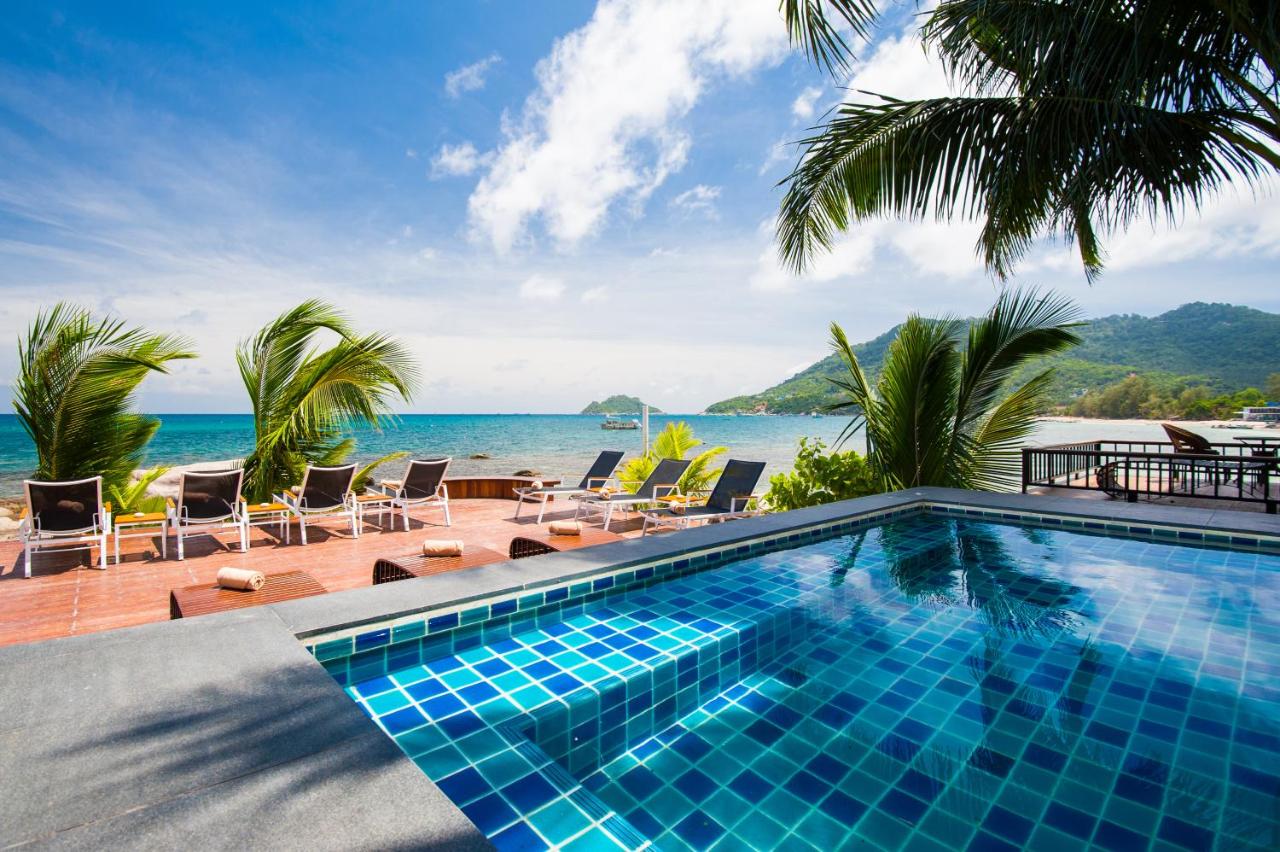 Centrally located on Koh Tao's scenic Sairee Beach, Simple Life Resort offers everything you need for a fantastic escape on Koh Tao. Our range of beautifully decorated rooms ensure your stay will be comfortable. If seeking relaxation, our bar-restaurant, swimming pool, traditional Thai massage and nearby Sairee Beach are the perfect spots to unwind. Or for the more adventurous, don't miss our scuba diving school, daily snorkeling trips or drop by our tour desk.
25. Montalay Beach Resort
Montalay Beach Resort is a small hotel, located in beautiful private beach called "Tanote Bay". Tanote bay has a pristine sandy beach, nestled between the rugged headlands of the east coast of Koh Tao. The bay offers spectacular views of nearby Shark Island and Koh Phangan, and vibrant coral reefs dot the clear blue shores. Ideal for families with children or couples to chill and relax.
26. Koh Tao Heights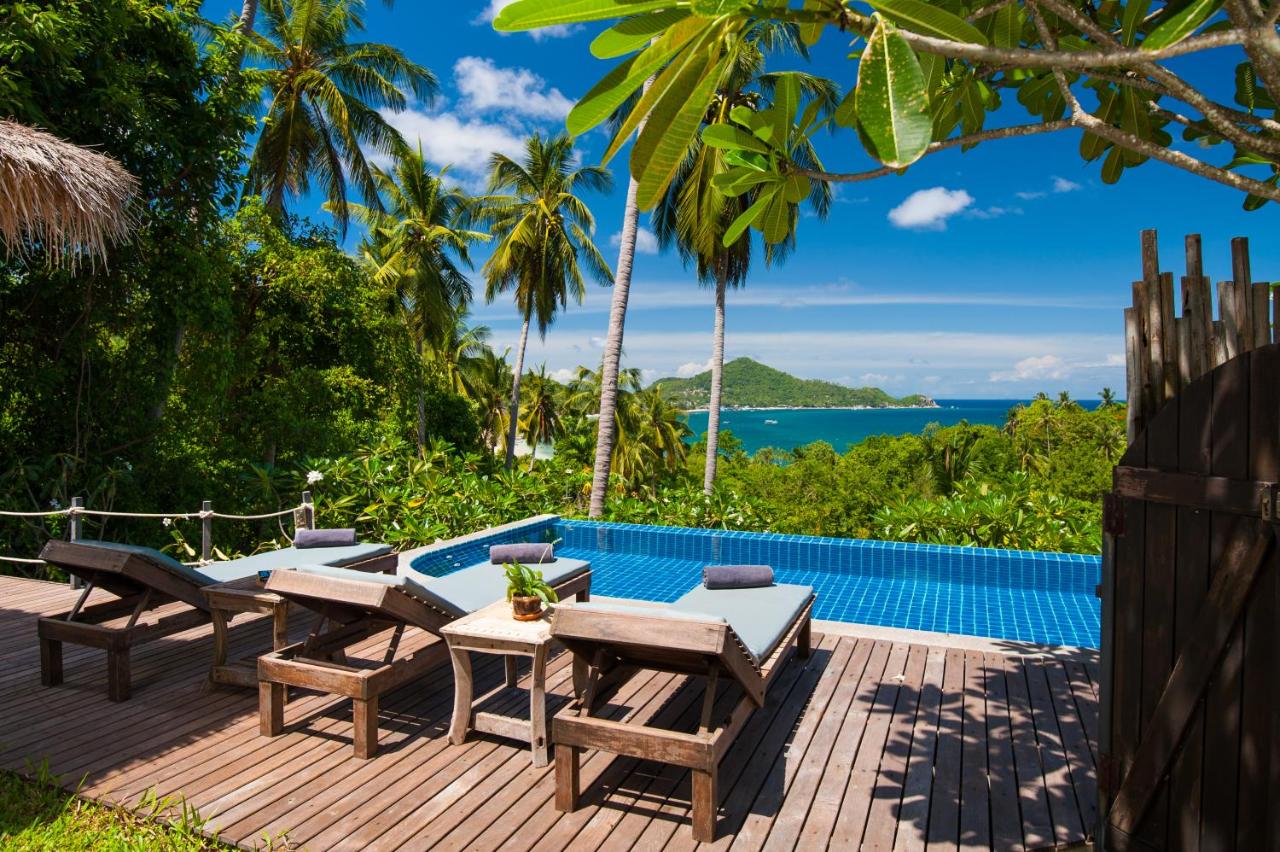 Koh Tao Heights Pool Villas is a 2-minute drive from Sairee Beach. It offers a spacious sea view villa with a private infinity pool and free WiFi. For guest's convenience, the property provides all guests with a pre-set mobile phone containing all necessary numbers including taxis and a range of nearby restaurants which can deliver food to the room. The villa features a separate living room and pantry area.
27. Pahili Pool Villas Koh Tao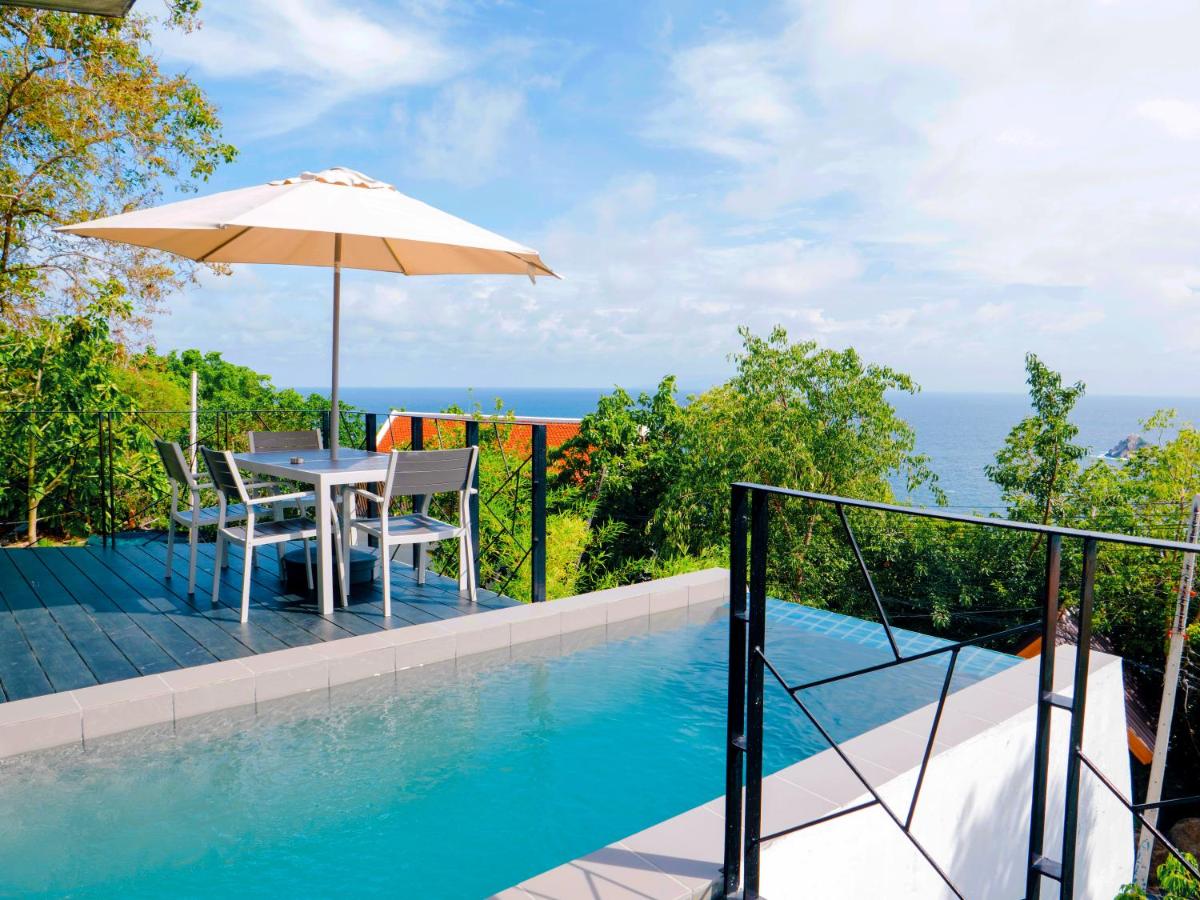 Set in Koh Tao, Pahili Pool Villas is a SHA Plus hotel offering accommodation with free WiFi, a patio or a balcony and access to a garden and an outdoor pool. All units here are air-conditioned and feature a flat-screen TV, a living room with a sofa, a well-equipped kitchen with a dining area, and a private bathroom.
---
Hotels in Nearby Islands