The list of the best Nana hotels includes the most popular Bangkok hotels in Nana area, near Nana BTS Skytrain station. Selection of the best rated Nana accommodation for travelers who are looking to stay in this part of Sukhumvit.
Nana, Bangkok
Nana is one of the best areas to stay for anyone looking for entertainment of the capital city as it is the central area that is bustling with business centers, shopping complexes, numerous dining spots, unlimited nightlife, and a variety of hotels suitable for different budgets. Bangkok's Nana area is easily accessible as one of BTS SkyTrain lines spans along Sukhumvit Road. Nana is the most convenient station as it is right in the center of Sukhumvit area that makes getting around the city very easy.
The nearby tourist attractions in Sukhumvit area are including Terminal 21 Mall with the best spot for Cheap Eats in Bangkok, Emporium Mall, EmQuartier, Benjakitti Park, Benjasiri Park, Soi Cowboy (between Sukhumvit 21 and 23), Soi Arab (Sukhumvit 21), Khlong Toei Market.
Where to book Bangkok Nana hotels?
The most convenient way to book Bangkok hotels in Nana is by using a reliable online travel agent such as Agoda.com or Booking.com.
List of Best Nana Hotels
The list of most popular Nana hotels in Bangkok can be found below:
---
To decide on the best option for the trip, more detailed information on each of the hotels with reviews, prices and availability of rooms for the selected dates can be found by clicking the links provided.
---
1. Aloft Bangkok Sukhumvit 11
Just steps from vibrant attractions, nightlife, clubs and bars, Aloft Bangkok Sukhumvit 11 managed by Marriott International is an urban gem in a stimulating travel destination. The hotel features loft-inspired rooms and suites with tech-smart features, free Wi-Fi, platform beds and panoramic views of the Bangkok cityscape. The prime location on Sukhumvit Road places the excitement of Soi 11 at your doorstep; you can also take advantage of our free hotel shuttle to the Nana BTS SkyTrain and MRT subway stations for easy access to celebrated attractions. Thrill your palate with international fare and grab-and-go bites from hotel's restaurant and gourmet pantry. Bring your boldest vision to life in versatile event spaces, designed for productive corporate gatherings and flawless social affairs. Punctuate an exhilarating day of business or exploration in Soi 11 with cocktails and live entertainment at our energetic W XYZ Bar. With a coveted location and an energetic vibe, Aloft Bangkok Sukhumvit 11 has everything you need, exactly where you need it.
2. SureStay Plus by Best Western Sukhumvit 2
SureStay Plus by Best Western Sukhumvit 2 is a hotel conveniently situated in downtown Bangkok. This accommodation is located between Phloen Chit and Nana BTS Skytrain Stations.
3. Lohas Residences Hotel
Nestled in between Sukhumvit Soi 2 and Sukhumvit Soi 4, Lohas Residences Sukhumvit is walking distance from BTS Phloenchit and BTS Nana Stations. Take full advantage of our prime location with nearby attractions including: the Central World, Siam Paragon and MBK shopping centers, the Skytrain, the MRT and the Expressway, the Grand Palace and Wat Prakaew temples, floating markets, Koh Rattanakosin, preservers of unique old-style architecture, an array of restaurant, bars and nightclubs that showcase the famous Bangkok nightlife. Lohas Residences is also located less than 2 kilometers away from Bumrungrad International Hospital, one of the largest private hospitals in South East Asia. With 140 beautiful and elegantly decorated rooms, guest accommodations include large contemporary studios, one-bedroom, two-bedroom and three-bedroom suites equipped with a kitchen, washer & dryer and free Wi-Fi.
4. Holiday Inn Express Bangkok Sukhumvit 11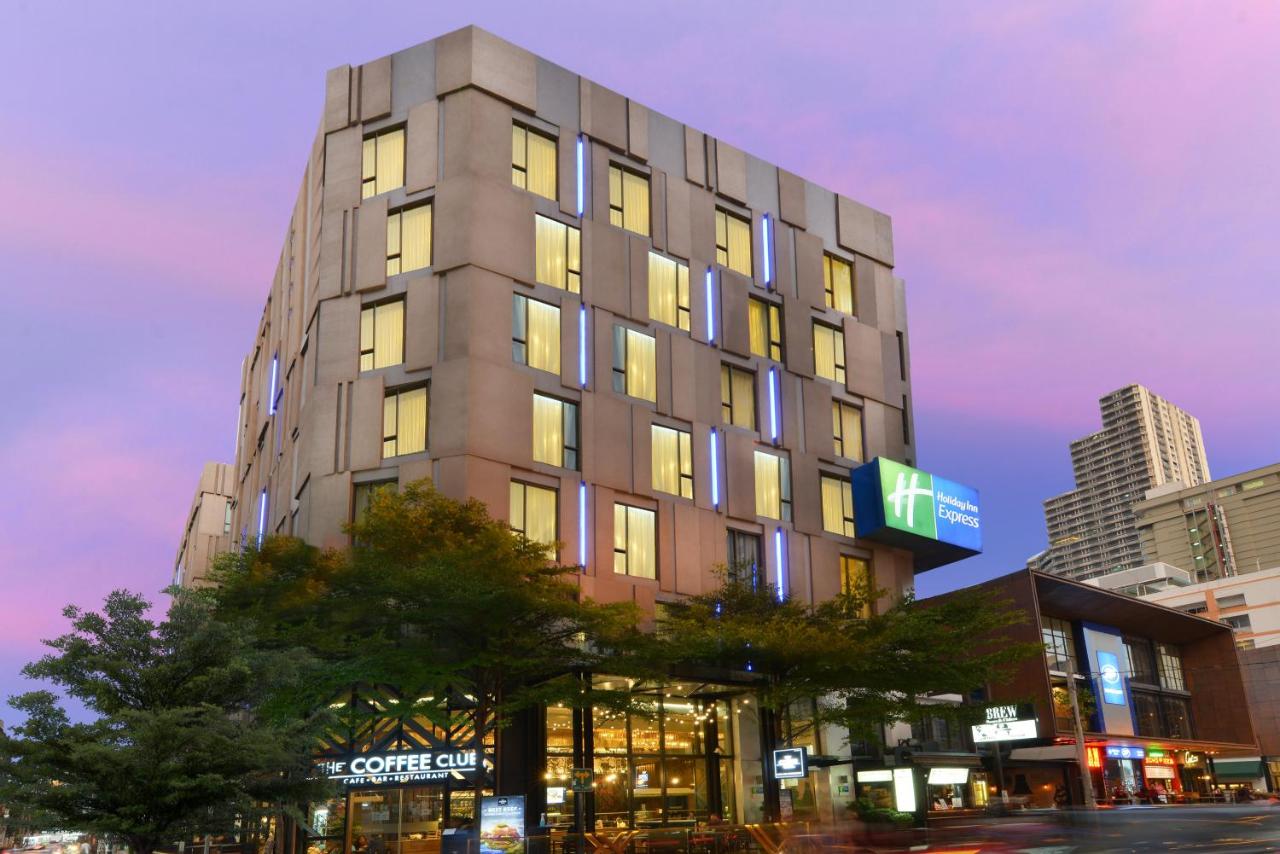 Situated along a lively stretch, Holiday Inn Express Bangkok Sukhumvit 11 features 161 well-designed rooms with free Express Start Breakfast and free WiFi available throughout the hotel. It is surrounded by an exciting range of dining, nightlife and entertainment options, as well as being just a 5-minute walk from Nana BTS Skytrain Station. Bumrungrad International Hospital is a 10-minute drive away. Modern air-conditioned guest rooms feature comfortable bedding, an iPod docking station and a 40-inch LED TV with cable/satellite channels. The room also offers a safety deposit box and a desk.
5. Citrus Sukhumvit 13 Bangkok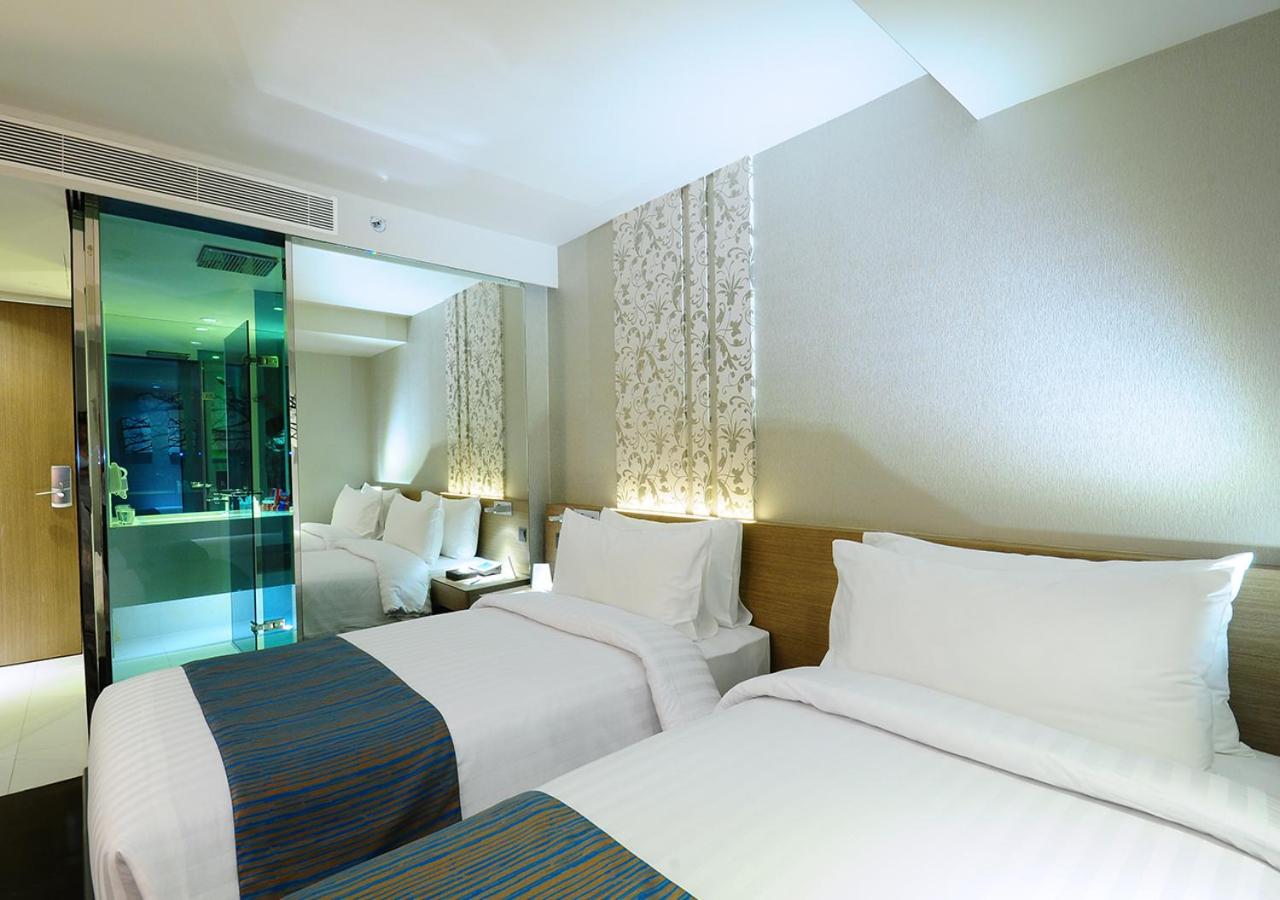 Citrus Sukhumvit 13 Bangkok is located along Sukhumvit Road. It offers a restaurant, rooftop swimming pool and rooms with a flat-screen cable TV. The modern rooms at Sukhumvit Citrus 13 Bangkok come with elegant décor and large windows. Each classy room is well-equipped with a safety deposit box and mini-bar.
6. BelAire Bangkok Hotel
Occupying a prime spot 5 minutes' walk from Nana BTS Skytrain Station, BelAire Bangkok offers stylish rooms, an outdoor pool and attentive service. Located on Sukhmuvit 5, the property has fitness facilities and a restaurant. The property is a 10-minute walk to the nightlife area and a 10-minute drive to Bumrungrad and Samitivej Hospitals. It is 5 km from Bangkok Train Station and 30 km from Bangkok International Airport.
7. The Landmark Bangkok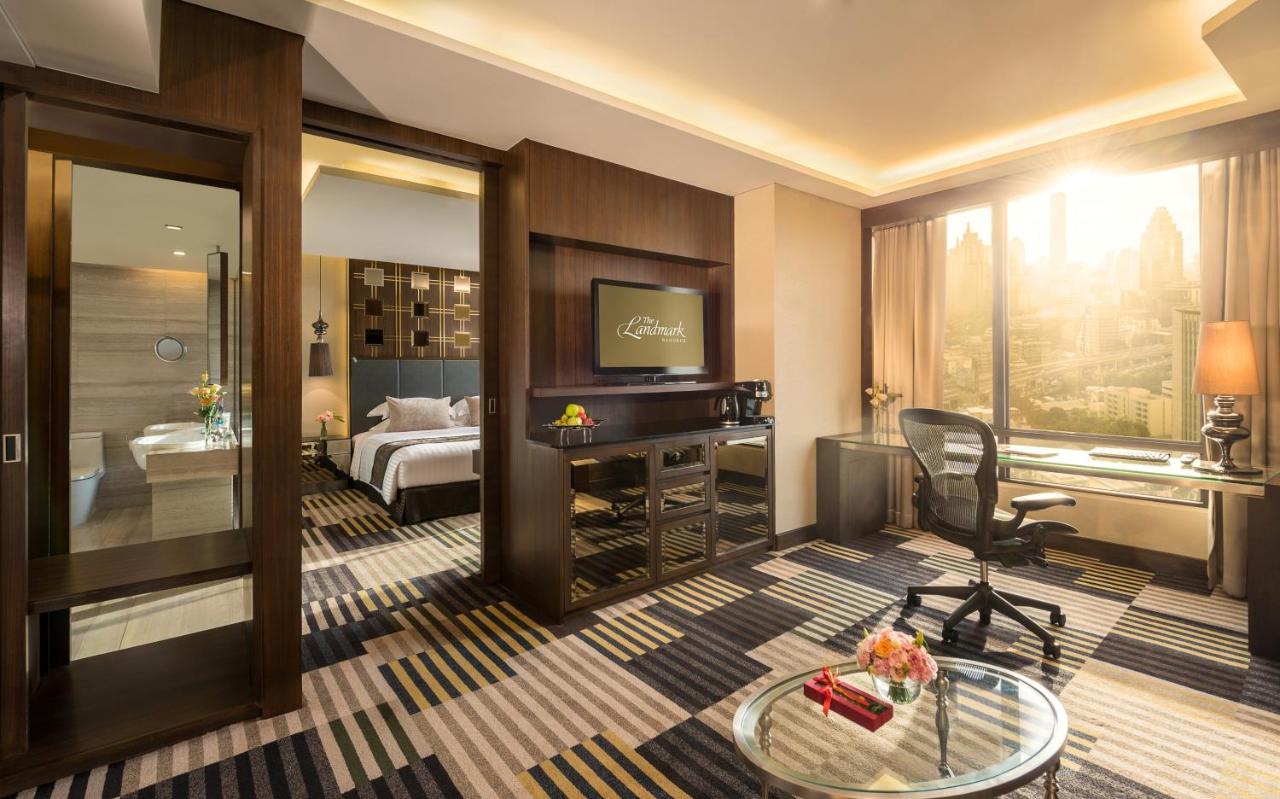 The Landmark Bangkok is an established hotel offering five-star facilities and services for both leisure and business travelers. With Skytrain station located in front of the hotel, The Landmark Bangkok is conveniently linked to the city's main commercial district and many of its leading tourist attractions. It also enjoy easy access to Bangkok's major conference centers, Bangkok International Trade and Exhibition (BITEC). Nearby is the expressway to the domestic and international airports.
8. Grace Hotel
Grace Hotel Bangkok is home to 578 bedrooms. All are tastefully furnished and many even provide such comforts as television LCD/plasma screen, internet access – wireless (complimentary), air conditioning, desk, mini bar. Whether you're a fitness enthusiast or are just looking for a way to unwind after a hard day, you will be entertained by top-class recreational facilities such as fitness center, sauna, outdoor pool, massage, billiards.
9. iCheck inn Residence Sukhumvit Soi 2
Offering homely, modern accommodation with kitchenette and private balcony iCheck inn Residence Sukhumvit Soi 2 is located a 5-minute walk from Ploenchit Skytrain BTS Station and features free Wi-Fi and free tuk tuk service to Sukhumvit. Rooms at the hotel feature wooden floors, large windows and fine furnishings. They are fitted with blackout curtains and quality linen to provide comfort.
10. Alt Hotel Nana by UHG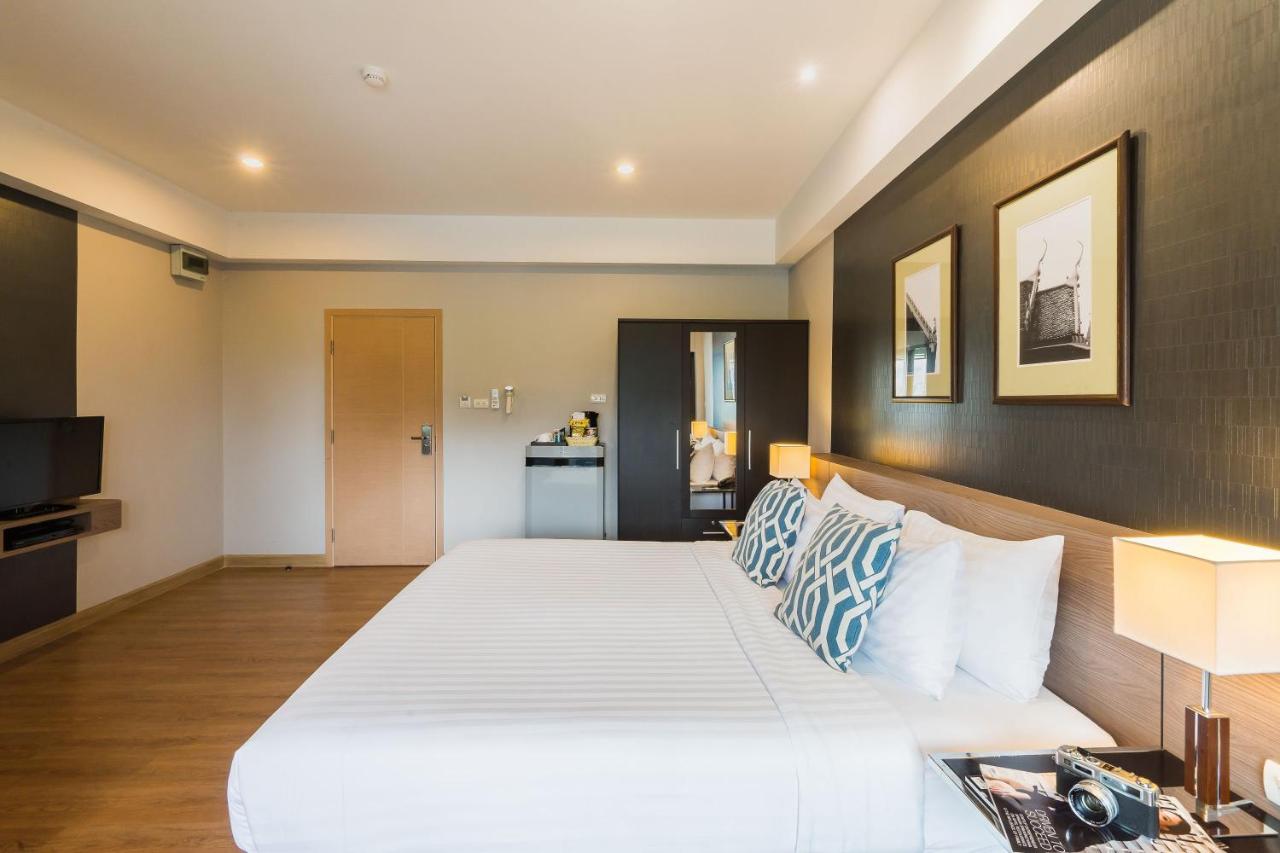 Well-positioned in Sukhumvit, Alt Hotel Nana by UHG is the ideal point of departure for your excursions in Bangkok. 63 rooms spread over 8 floors provide a warm and pleasant home away from home. Alt hotel nana by Urban Hospitality is an ideal place of stay for travelers seeking charm, comfort and convenience in Bangkok.
11. ibis Bangkok Sukhumvit 4
ibis Bangkok Sukhumvit 4 is situated on Sukhumvit Soi 4, a lively district surrounded by restaurants and nightlife, located a short walk from the BTS Nana station to connect you to a Station Bangkok's best shopping malls and near cultural sites. Located in the heart of Sukhumvit, guests are close to many malls including Central World, Central Embassy and Terminal 21. Peaceful Benjakitti Park is nearby. With BTS Nana station nearby, guests have convenient access to all the city has to offer.
12. Hotel Icon Bangkok
Hotel Icon Bangkok provides guests with a modern contemporary feel infused with the touch of Thai services. Located at one of Bangkok's iconic address, the hotel is a heartbeat away from the nearest BTS Ploenchit Station which provides easy accessibility to major shopping, nightlife, dinning and business destinations. At Hotel Icon Bangkok, you can get a sense of privacy amidst all the actions and experience Bangkok at your own rhythm.
13. Grand 5 Hotel & Plaza Sukhumvit Bangkok
Grand 5 Hotel & Plaza Sukhumvit Bangkok is conveniently located in the heart of Bangkok within easy reach of transport links, corporate offices, embassies, shopping malls and top attractions. The Nana Skytrain Station is only 200 meters away, there is a local bus stop just outside the plaza and the expressway leading to the international airport is close by.
14. Royal Benja Hotel
Whether you are here on business or enjoying a holiday, Royal Benja Hotel uniquely to meet or of your needs. The hotel is located in the vibrant core of one of the world's most exhilarating cities, with internationally renowned nightlife, dining, and shopping just steps away.
15. Eleven Hotel Bangkok
Eleven Hotel Bangkok is the newest hotel in Bangkok's iconic Sukhumvit neighborhood. With 188 cool and clean rooms, the urban sanctuary of Eleven Hotel brings modern sensibility to an atmosphere of timeless comfort. Strategically situated in the heart of Bangkok's vibrant Sukhumvit Soi 11, and with complimentary shuttle service to Nana BTS station, Eleven Hotel is surrounded by the some of the finest shopping centers, nightlife, and tourist attractions Bangkok has to offer.
16. Solitaire Hotel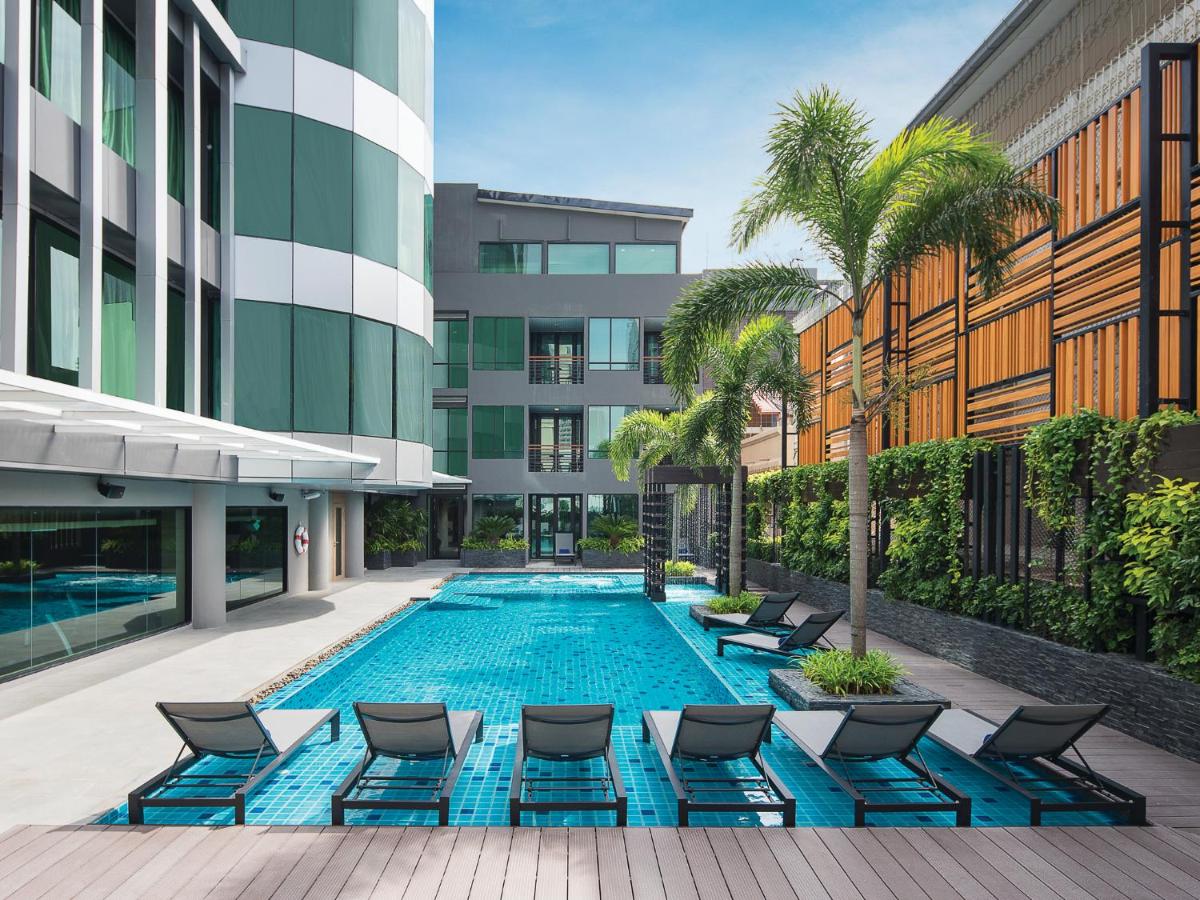 Tucked away on a quiet street next to Bangkok's famous Sukhumvit 11 nightlife scene, the Solitaire Hotel offers you a relaxed ambiance in a central location. Just minutes away from famous hospitals, nightlife and the Skytrain, you can easily reach some of the city's most popular destinations in minutes.
17. Anya Nana @ Sukhumvit - Bangkok
Conveniently located near Sukhumvit road, Anya Nana @ Sukhumvit is a 15-minute walk from Nana BTS Station. It features an outdoor swimming pool, free WiFi and free parking. Anya Nana @ Sukhumvit is a 5-minute walk from Bumrungrad International Hospital and a 1.2 km walk from Phetchaburi MRT Station. Central World is 2 km away and Suvarnabhumi International Airport is a 30-minute drive from the hotel.
18. Citrus Suites Sukhumvit 6 Bangkok
Citrus Suites Hotel Sukhumvit 6 is located on Sukhumvit Soi 6, minutes away from the Nana 'Skytrain' station and at the heart of one of Bangkok's most vibrant dining and entertainment zones. Most rooms are equipped with extra-large king beds and twin rooms with two queen-sized beds.
19. Graceland Bangkok Hotel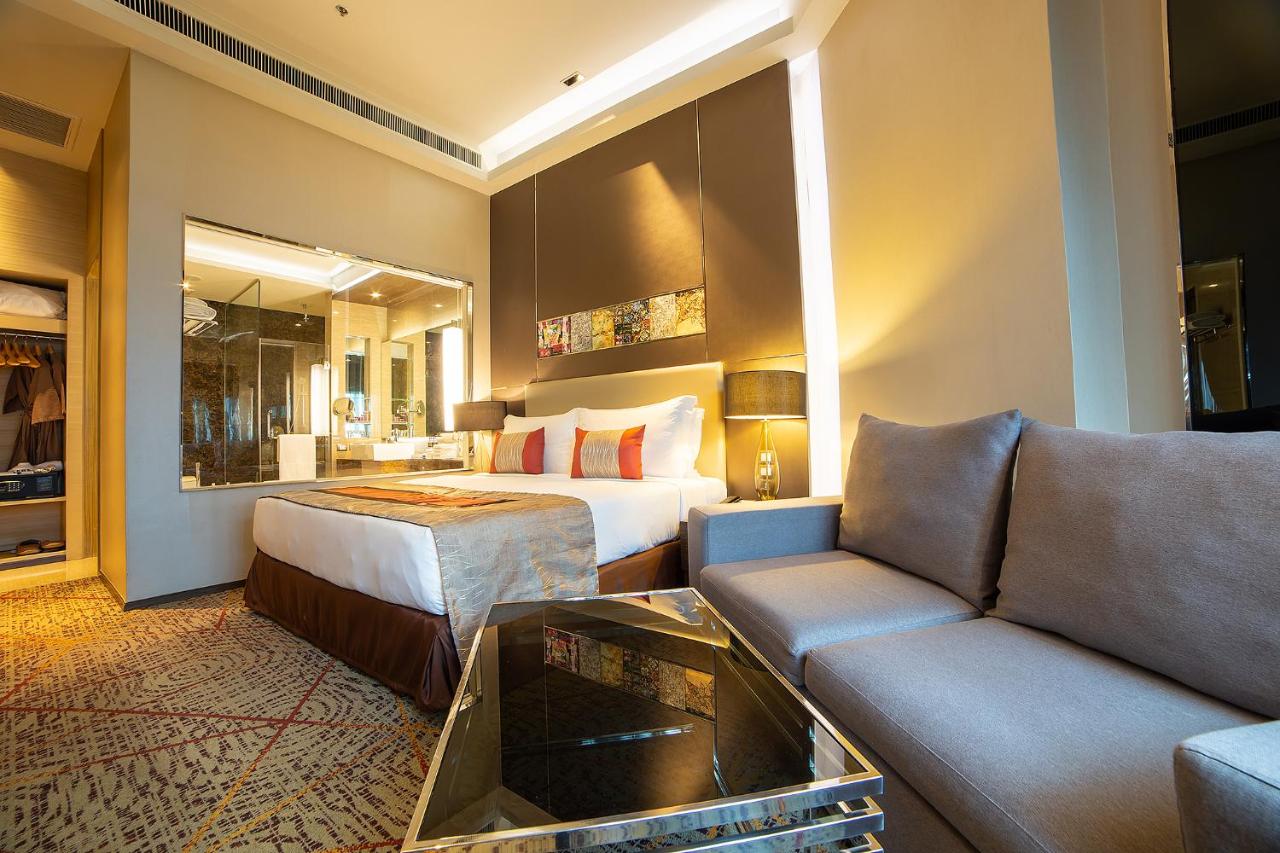 Located in Bangkok, Graceland Bangkok by Grace Hotel is 2.8 km from Khao San Road and 2.3 km from Patpong. Featuring with luxurious guestrooms and suites reflecting modern designs, Graceland Bangkok is the perfect setting for your next journey.
20. Mercure Bangkok Sukhumvit 11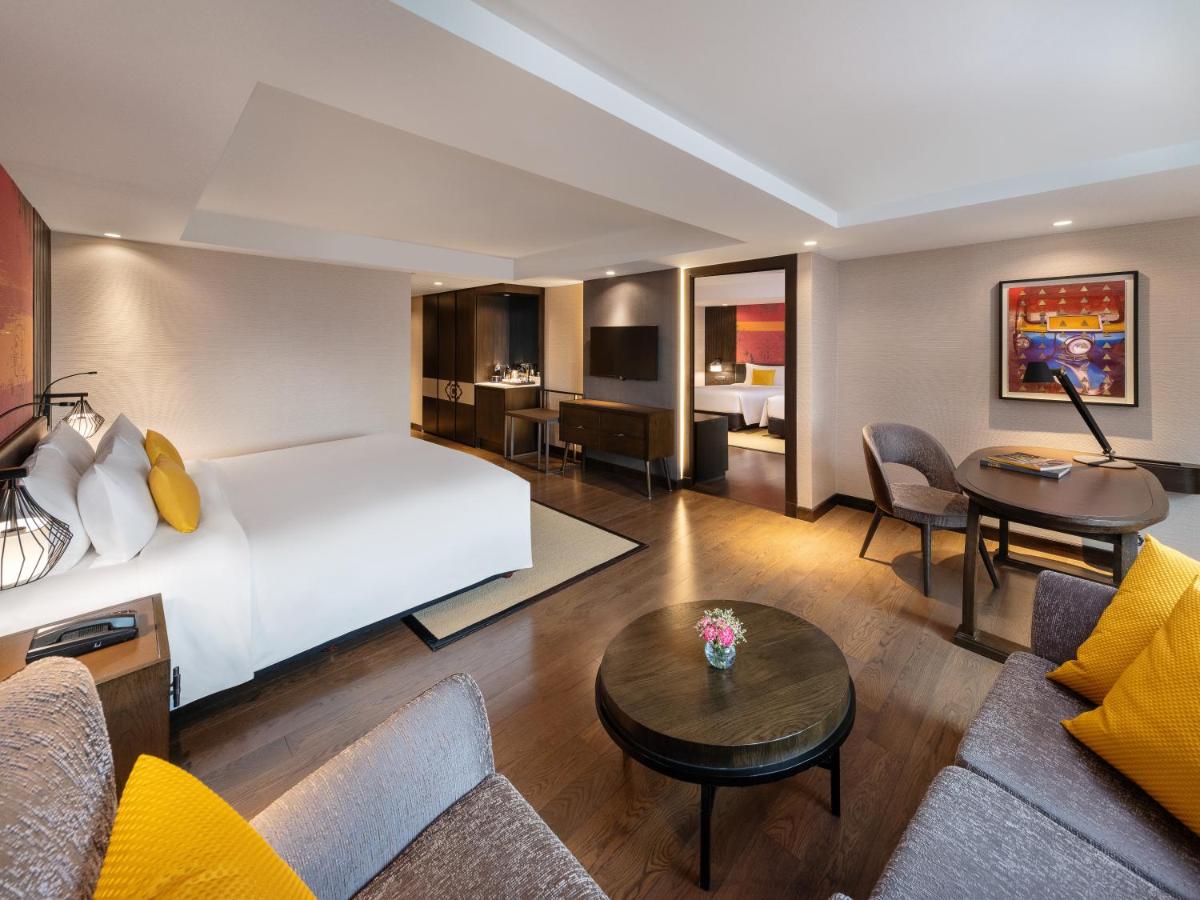 Mercure Bangkok Sukhumvit 11 is short stroll from the area's popular nightlife venues. Suvarnabhumi International Airport is a 45-minute drive from the hotel. The spacious air-conditioned rooms feature stylish en suite bathrooms and flat-screen TVs. Each comes with tea/coffee making facilities, a minibar and 24-hour room service.
21. Citadines Sukhumvit 8
Citadines Sukhumvit 8 is the residence surrounded by a bevy of attractions and destinations - including major offices, embassies, business centres, hospitals, parks, shopping malls, restaurants and schools, making it the perfect starting base for both business and leisure travellers looking to explore the diversity of Bangkok's offerings. It is also located mere steps away from Nana Skytrain Station which guests also have the option of enjoying of our complimentary tuk-tuk service, providing an immediate connection to various destinations around the city. Be sure to soak in Sukhumvit's famed nightlife, and pop into a trendy club or bar for a tipple or two. The street is also lined with modern restaurants and eateries, as well as small night markets along both sides of the street between Nana and Asok Skytrains that showcase the local talent and souvenirs. Citadines Sukhumvit 8 offers a contemporary interior design, featuring vibrant colours, bold interiors and modern amenities that guarantee an enjoyable stay.
22. Travelodge Sukhumvit 11
Travelodge Sukhumvit 11 is situated in a quiet corner of the famous Sukhumvit Soi 11, one of Bangkok's most popular dining and entertainment streets with its vast choice of bars, restaurants and day and evening activities. From Travelodge Sukhumvit guests can enjoy easy access to all that this vibrant and exotic city has to offer, being just a few minutes' stroll from the Nana BTS sky train station.
23. Novotel Bangkok Sukhumvit 4
Novotel Bangkok Sukhumvit 4 is located in the Sukhumvit area of Bangkok. The hotel is located near the BTS Skytrain – Nana station, and plenty of the city's attractions and shopping destinations. Whether you are looking for a place to shop and chill during the day, or somewhere to drink and dine during the night, the prime location of our hotel in Sukhumvit soi 4 makes it easy to get around the city. As a hotel near BTS Nana and Ploenchit, Novotel Bangkok Sukhumvit 4 is in the perfect spot to accommodate both leisure and business travellers from around the world. Our rooms are modern in design and equipped with first-rate facilities, including restaurants, swimming pool, fitness, and a rooftop bar where you can take in the impressive 270-degree view of the metropolis. Book a room at Novotel Bangkok Sukhumvit 4 Hotel today and enjoy your stay in the heart of Bangkok at a reasonable price.
24. Aspen Suites Hotel Sukhumvit 2 Bangkok
The 65 studios and suites offered by Aspen Suites Hotel Sukhumvit 2 Bangkok by Compass Hospitality make for a perfect choice for those who want to explore this lively town and experience everything it has to offer. Because it is located between two skytrain stations, guests can take advantage of the numerous shopping, dining, and entertainment options in two directions.
25. Citrus Sukhumvit 11 Bangkok
Conveniently located near Bangkok's entertainment, dining and shopping areas with 500 m from BTS Nana Skytrain Station, Citrus Sukhumvit 11 is home to 136 bedrooms. All are tastefully furnished and many even provide such comforts as television LCD/plasma screen, carpeting, complimentary instant coffee, complimentary tea, mirror. The hotel's fitness center are ideal places to relax and unwind after a busy day.
26. Radisson Suites Bangkok Sukhumvit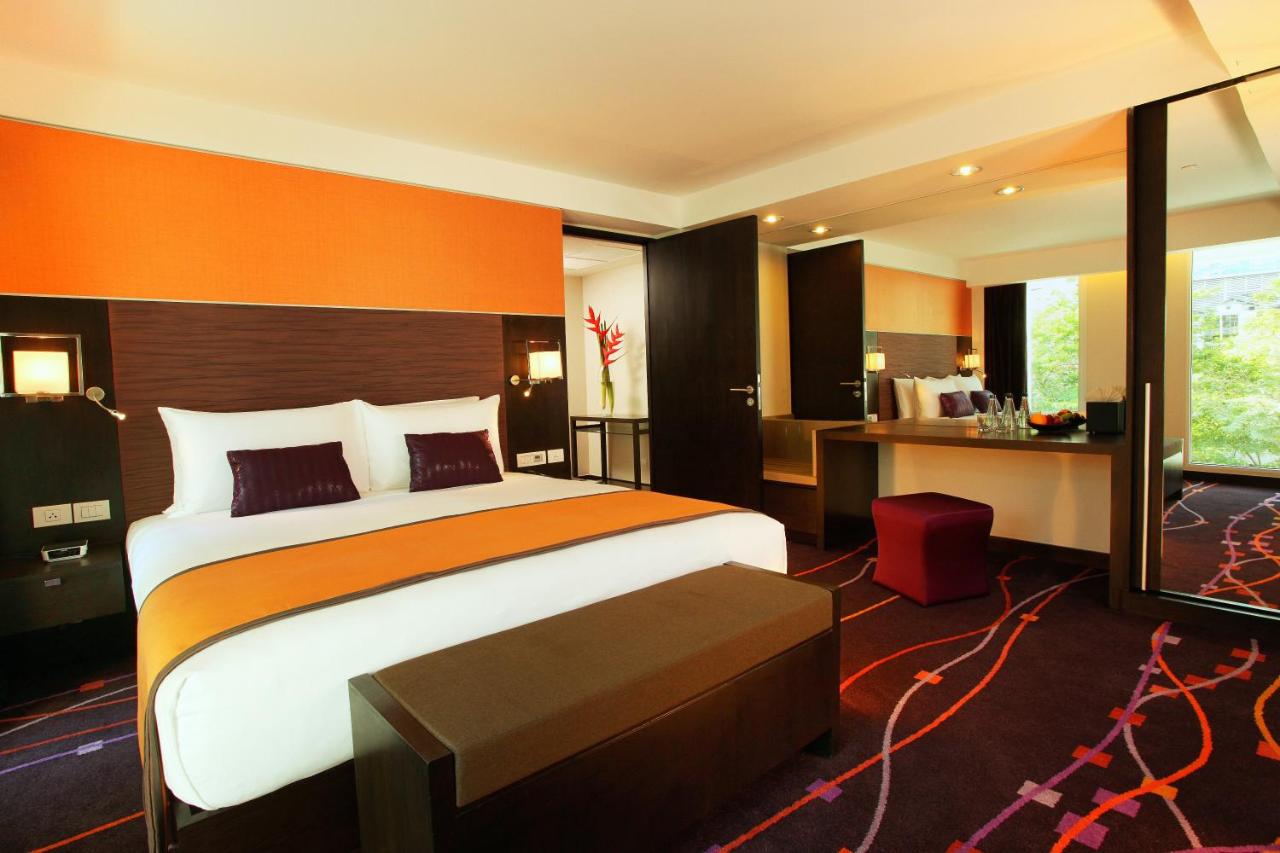 Housed in modern architecture just off Sukhumvit Road, Radisson Suites Bangkok Sukhumvit offers spacious air-conditioned units with 32-inch flat-screen TVs and free Wi-Fi. It boasts a rooftop pool and fitness facilities. Radisson Bangkok offers free shuttles to the Nana Bangkok Skytrain and Sukhumvit Subway Stations.
27. Three Sukhumvit Hotel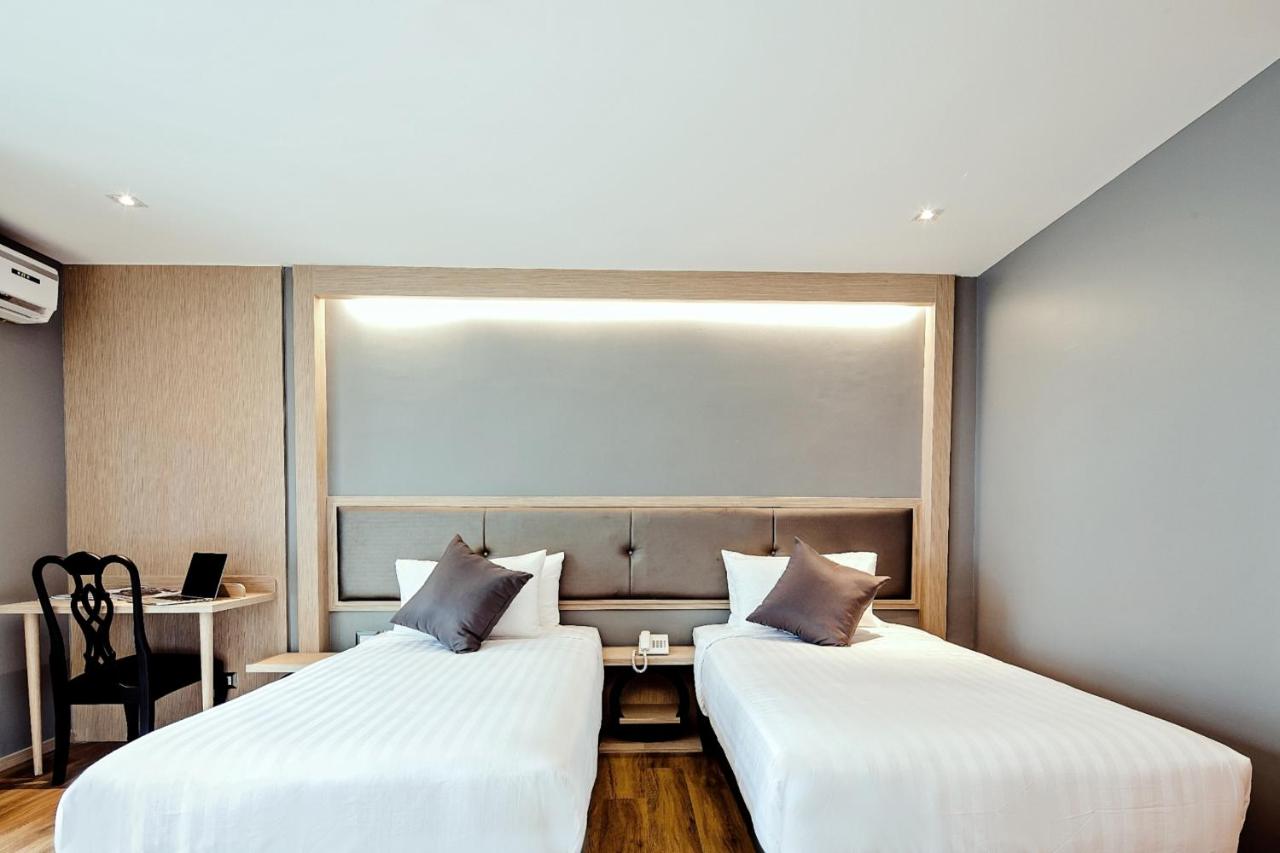 Three Sukhumvit Hotel is located in the middle of Bangkok. Very convenient to travel to the attractions such as Shopping Center, Historical Attractions, City Zoo. It takes only 30 minutes, by average, from Suvarnabhumi Airport and Don Mueang International Airport. Bumrungrad International Hospital is 2 minutes walking distance.
28. GLOW Sukhumvit 5
GLOW Sukhumvit 5 by Centropolis is located in the heart of the city and only a few minutes' walk from the BTS Skytrain system. There are 78 luxuriously designed guestrooms, Centro Cafe for breakfast, fitness facilities to keep you healthy while on the road, and a rooftop swimming pool showcasing a swim-up bar and exciting city view.
29. Adelphi Suites
An ideal home based in Bangkok, Adelphi Suites offers serviced apartments with concierge service right on Sukhumvit 8. Facilities include a fitness centre, an outdoor pool and a restaurant. Free WiFi can be accessed throughout. Adelphi Suites Bangkok is just a 2-minute walk from Nana BTS Skytrain Station. Non-smoking rooms at Adelphi Suites Bangkok feature floor-to-ceiling windows, lounge areas and a fully equipped kitchenette.
30. Sofitel Bangkok Sukhumvit
Located on the bustling Sukhumvit road in the heart of Bangkok city, Sofitel Bangkok Sukhumvit is a popular choice among travellers who are looking for a luxurious stay in close proximity to shopping malls, BTS Skytrain and MRT stations and entertainment centres. Sofitel Bangkok Sukhumvit effortlessly blends traditional Thai hospitality with classic French flair and service, offering guests a unique opportunity to experience the best of Bangkok city.
31. FuramaXclusive Sukhumvit
FuramaXclusive Sukhumvit is a boutique hotel with 104 stylishly furnished spacious guestrooms. The hotel is a ten-minute walk to Phloen Chit BTS Station and is directly across from the renowned Bumrungrad International Hospital. Embassies, offices and numerous department stores surround the area of this boutique-style hotel in Bangkok that features cosy Deluxe Rooms and Premier Rooms.
32. The Key Premier Hotel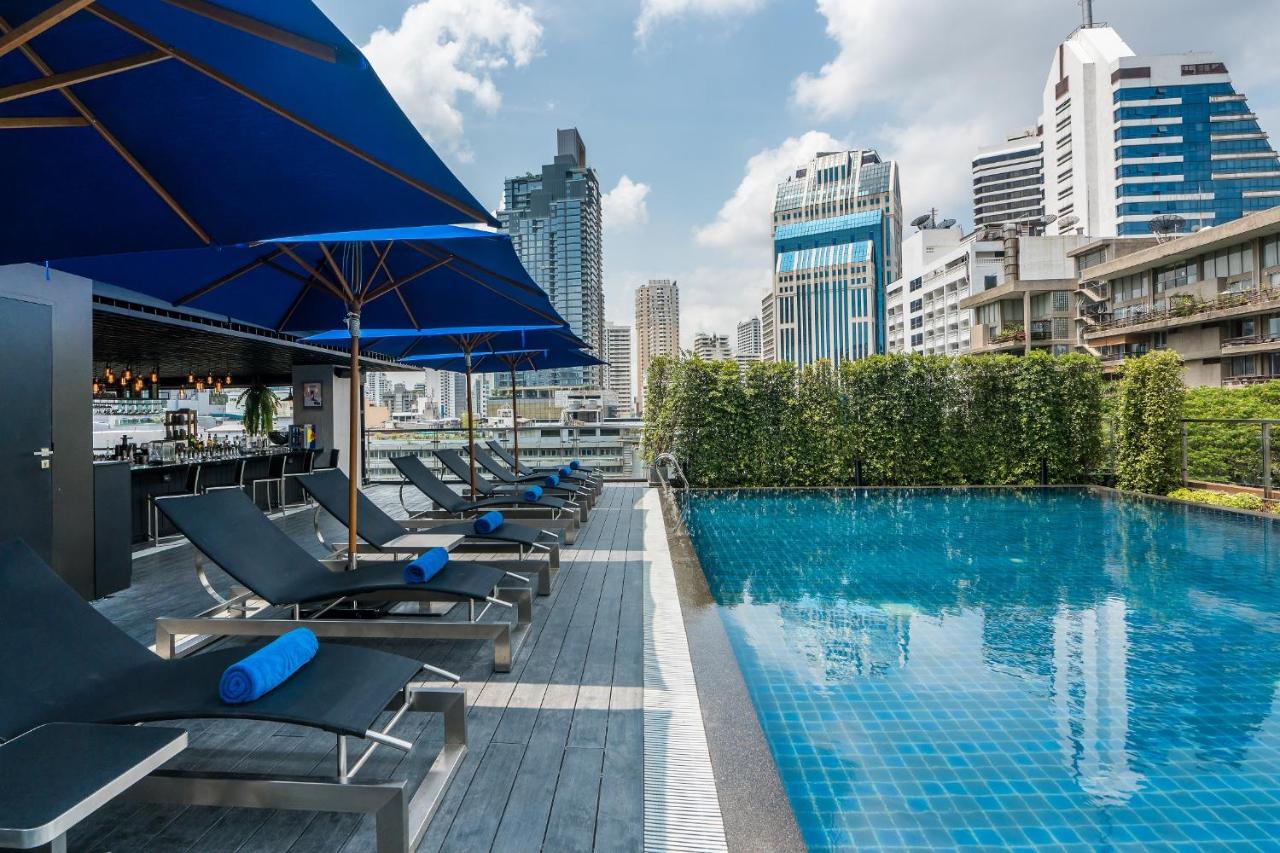 Conveniently situated in the vicinity of Nana BTS Skytrain station, The Key Premier Hotel benefits from an unparalleled prime location at the heart of Bangkok's Sukhumvit line. The sophisticated yet "homey" hotel ignites the nuance of a private residence – a home away from home.
33. Zenith Sukhumvit Hotel, Bangkok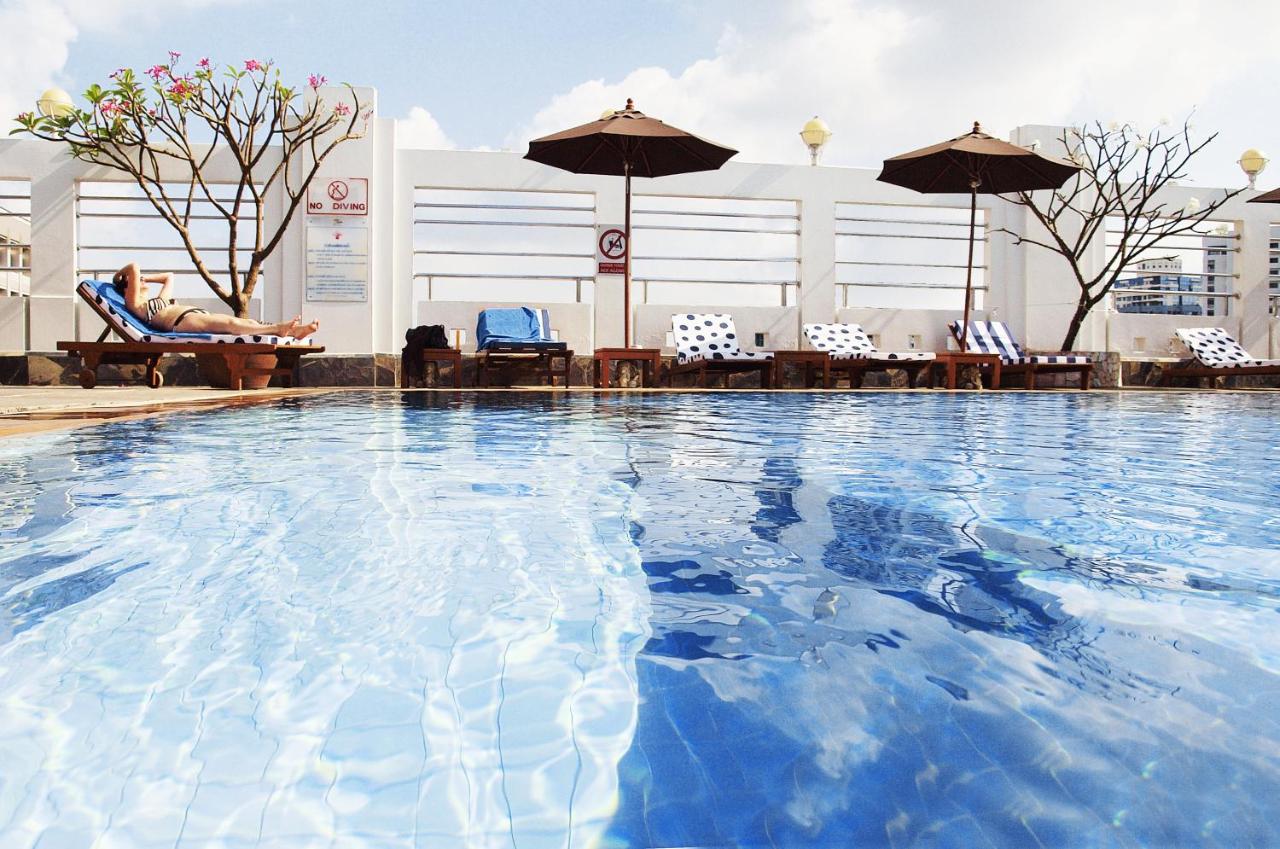 Located on Sukhumvit Soi 3 in Bangkok, Zenith Sukhumvit Hotel offers accommodation with a spa, rooftop swimming pool and 3 dining options. The hotel has management policy in focusing on cleanliness and hygiene in safety for customers which is well accepted by customers who use the service continuously. There are 160 rooms with meeting rooms, seminars, spas, gyms and restaurants.
34. Fraser Suites Sukhumvit
Set in a peaceful area of bustling Sukhumvit, Fraser Suites offers spacious rooms with a complete range of services and facilities. The outdoor pool is designed for leisurely swimming and relaxation. Boasting city views, all rooms at this property provide guests with more space and comfort. Each room is equipped with a washing machine, a dish washer and a microwave for guests' convenience.
35. Hope Land Hotel Sukhumvit 8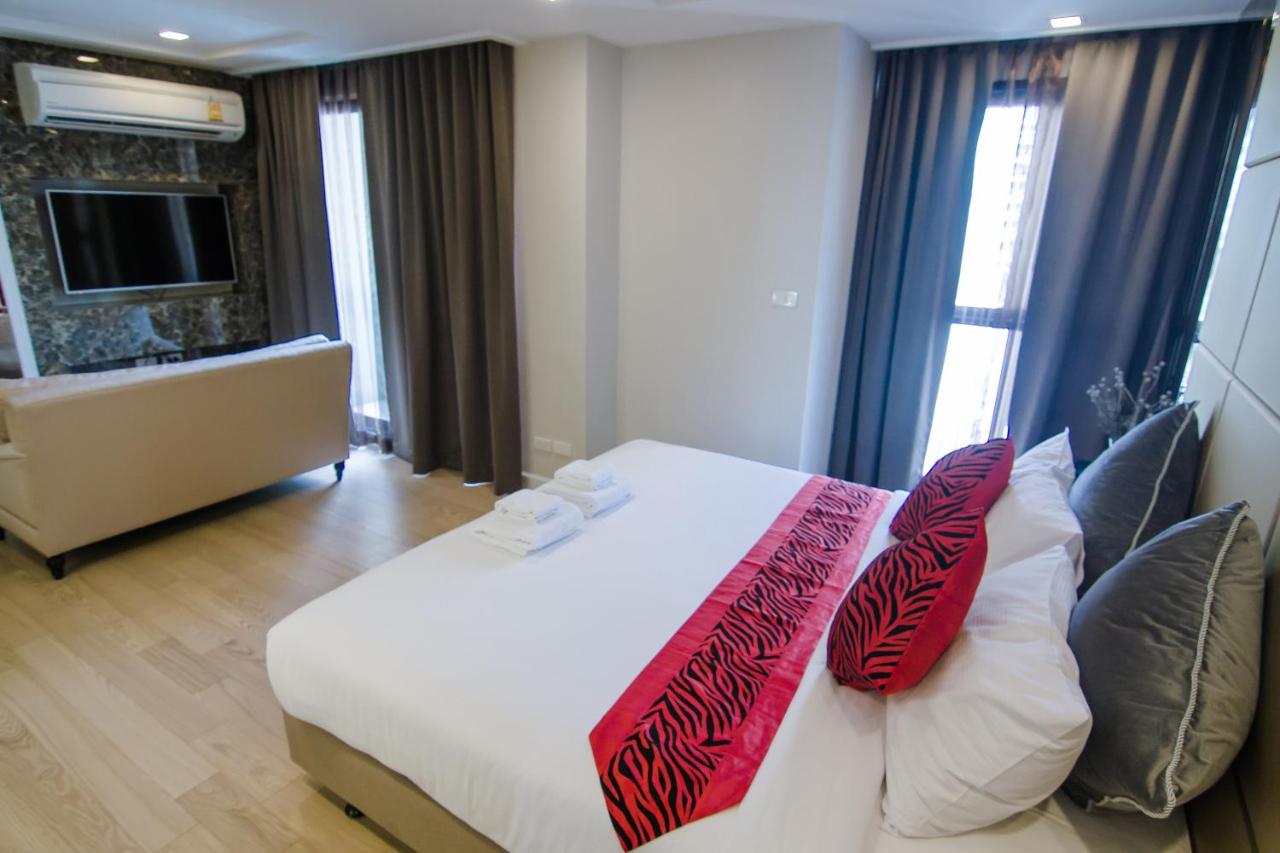 Hope Land Hotel Sukhumvit 8 is a combination of luxurious living and a dynamic, innovative lifestyle in the epicenter of Bangkok. It is located perfectly next to the Nana Skytrain station on Sukhumvit road which is the gateway to the business and shopping center of Bangkok which are in touching distance of our residence. Hope Land sets extremely high standards and an exclusive way of life for the executive residents.
36. JW Marriott Hotel Bangkok
The best of downtown Bangkok is at your doorstep at the stunning new JW Marriott Hotel Bangkok, a 5-star oasis on Sukhumvit Road with completely redesigned spaces and luxury amenities that pamper and inspire. Multilingual associates provide signature Marriott service at every moment, ensuring a visit that is nothing short of extraordinary. Unwind with indulgent spa treatments, lounge in a designer chaise by the palm-tree-framed tiled pool or refresh in our hotel's modern fitness center. Our beautifully appointed rooms and suites blend downtown Bangkok views with impeccable design and 5-star perks. Superb hotel dining ranges from a fashionably cool New York Steakhouse to authentic Chinese and Japanese delicacies, and cozy cafés for casual sipping and socializing. For a memorable wedding or impressive meeting, take advantage of 14,412 square feet of completely transformed event space, fully customizable to meet your vision. JW Marriott Hotel Bangkok is where exceptional luxury emerges.
37. Ambassador Hotel Bangkok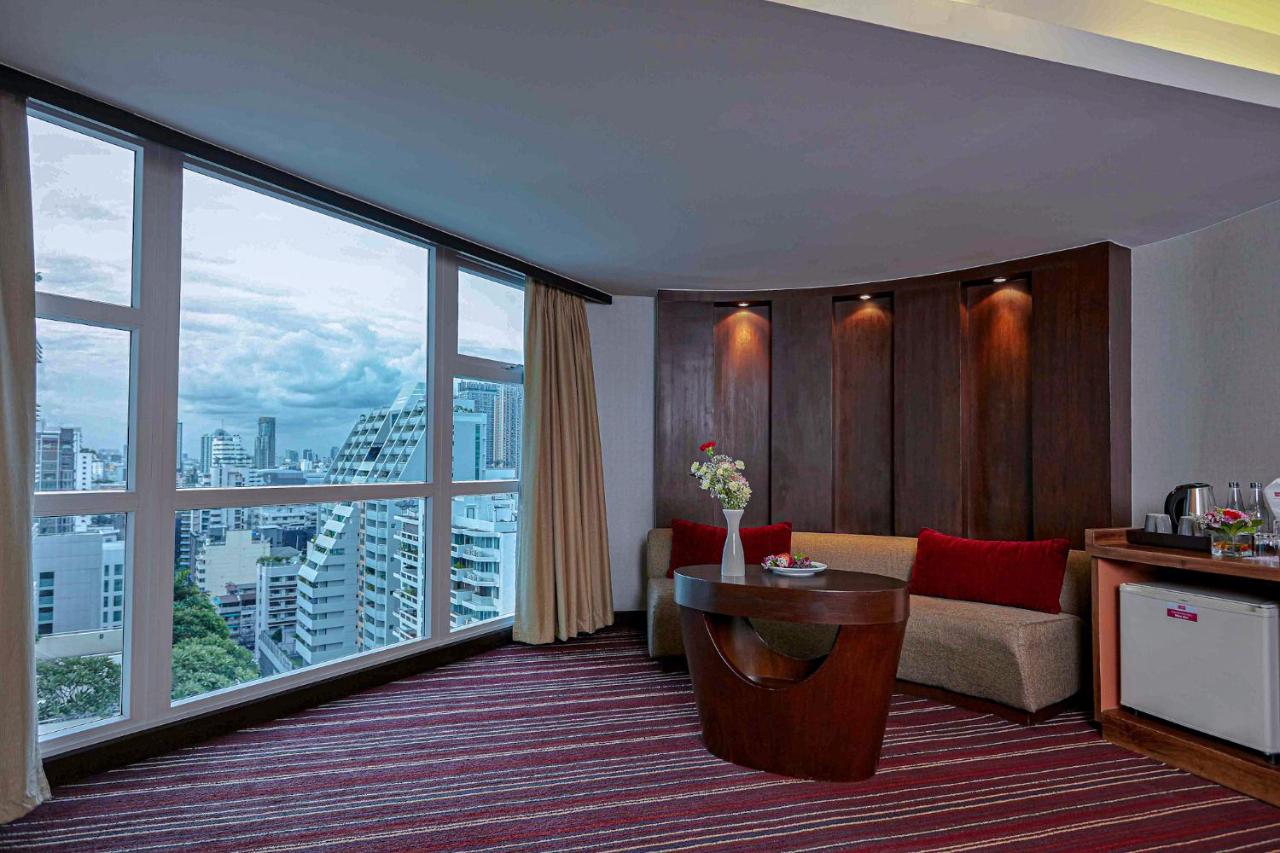 Ambassador Hotel Bangkok is perfectly situated in the heart of Bangkok on Sukhumvit Soi 11, offering a wealth of shopping venues and upscale restaurants. The hotel provides guests with convenient transportation, a five minute walk from the Sky Train, ten minutes from subway line and Bangkok's International Suvarnabhumi Airport is only 30 minutes away.
38. Best Western Premier Sukhumvit
The Best Western Premier Sukhumvit is conveniently located on vibrant Sukhumvit Soi 1 in the heart of Bangkok's central business district. The hotel offers easy access to Phloenchit and Nana Skytrain stations making the whole of the city within easy reach. The crisp modern design, the latest technology and all the services you would expect from a luxury hotel all go together to make the Best Western Premier Sukhumvit able to meet the demands of all guests whatever the reason for their visit.
39. Aspira Skyy Hotel
Aspira Skyy Sukhumvit hotel is perfectly located on vibrant Sukhumvit Soi 1 at the heart of Bangkok's central business district, right next to world-renowned Bumgrunrgad International Hospital, Southeast Asia's largest medical center, close to embassies, Nana & Ploen Chit Skytrain station plus within walking distance to the entertainment and internationally branded shopping malls. Aspira Skyy Sukhumvit is a 4 star boutique hotel designed for today's lifestyles delivering excellent functionality for the discerning traveller whose seeking a unique and inspiring accommodation concept for either short or long-stay.
40. Hyatt Regency Bangkok Sukhumvit
Hyatt Regency Bangkok Sukhumvit features a restaurant, fitness centre, a bar and garden in Bangkok. Featuring family rooms, this property also provides Bangkok Blue Zone guests with an outdoor pool. The units at the hotel come with air conditioning, a seating area, a flat-screen TV with satellite channels, a safety deposit box and a private bathroom with a shower, bathrobes and slippers.
41. Shama Sukhumvit Bangkok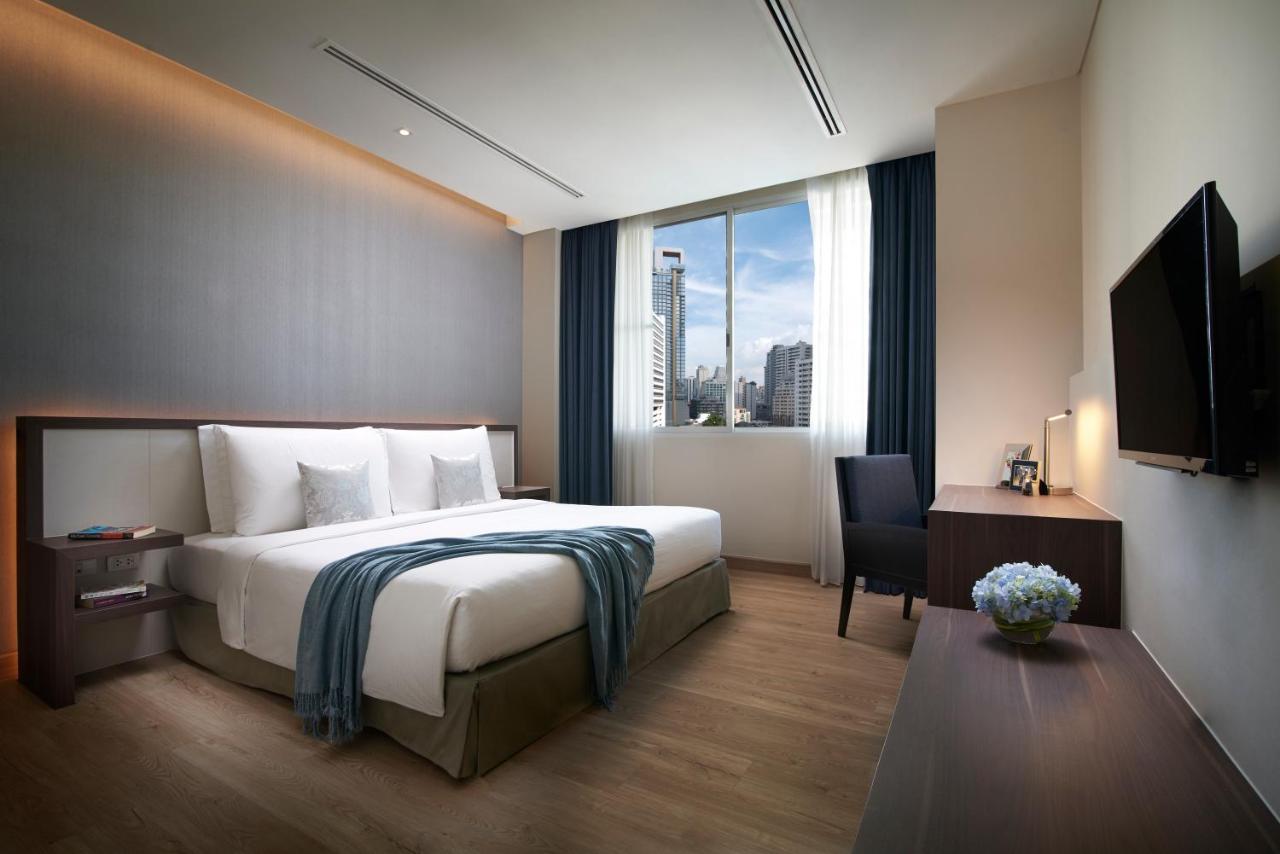 Housed in a modern building with floor-to-ceiling windows, Shama Sukhumvit Serviced Apartments is located in Sukhumvit 2. It features an infinity pool with sweeping city views. Providing free Wi-Fi and parking, it offers well-equipped 4-star suites. Self-catering apartments at Shama Sukhumvit are well-decorated with art work and pleasant neutral shades. Comfortable lounge areas come with a sofa, flat-screen cable TV and DVD player.
42. Salil Hotel Sukhumvit Soi 11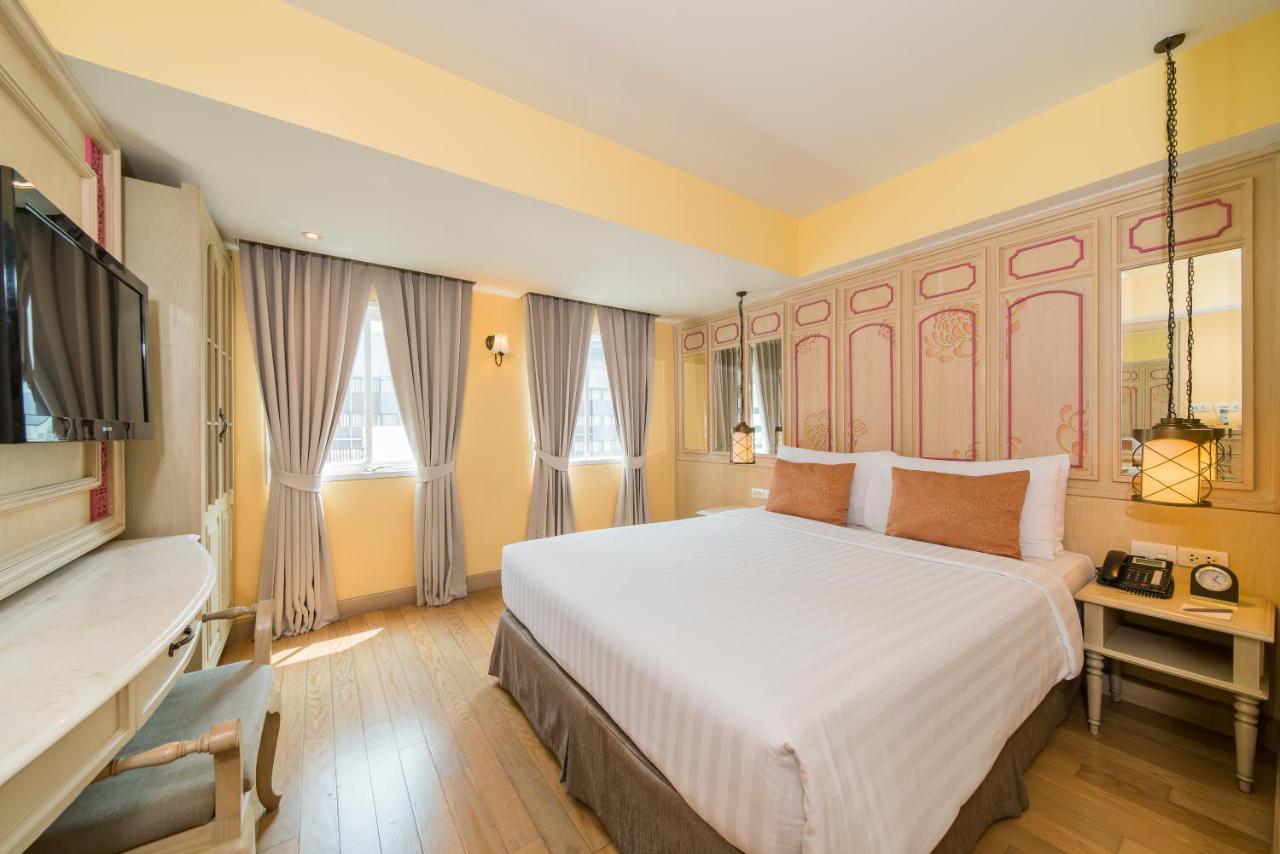 Nestled down a small, quiet street off the Sukhumvit road, one of Bangkok's busiest main thoroughfares, Salil Hotel Sukhumvit Soi 11 awaits to welcome one and all with its unique charm and character. World-class shopping malls, fine dining restaurants, night markets, and nightlife are in the vicinity.
43. lyf sukhumvit8 Bangkok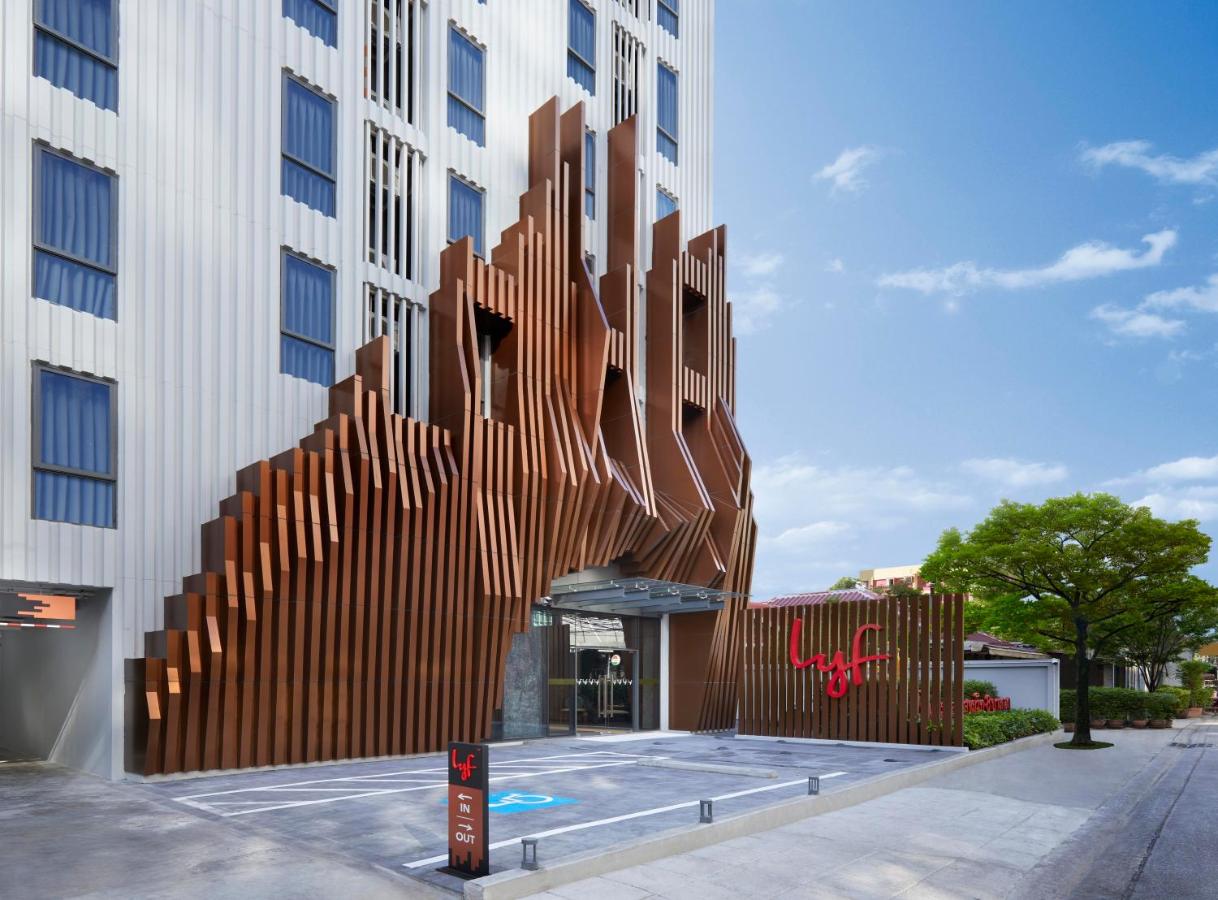 Located in Bangkok, 600 m from Arab Street, lyf Sukhumvit 8 Bangkok provides accommodation with a shared lounge, free private parking and a garden. Among the facilities at this property are a 24-hour front desk and a shared kitchen, along with free WiFi throughout the property.
44. Grand President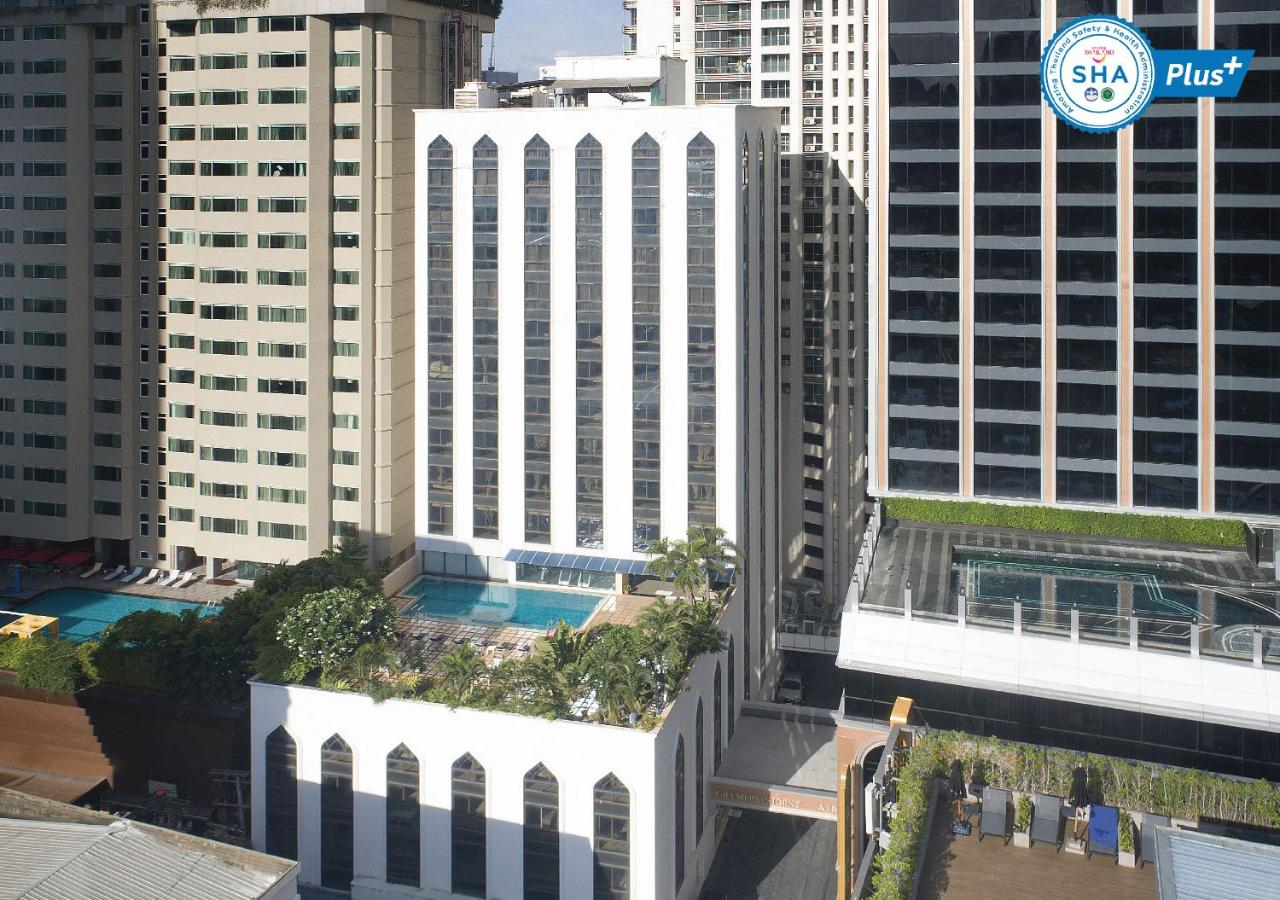 Strategically situated in Sukhumvit Soi 11, Grand President provides comfortable and spacious rooms in the heart of the city and is a perfect location for both business and leisure travelers. A five-minute stroll takes you to the BTS Nana station, providing easy access to the bustle of Bangkok's central business district, prime shopping and entertainment areas, embassies and world-renowned Bumrungrad International hospital as well.
45. Citadines Sukhumvit 11 Bangkok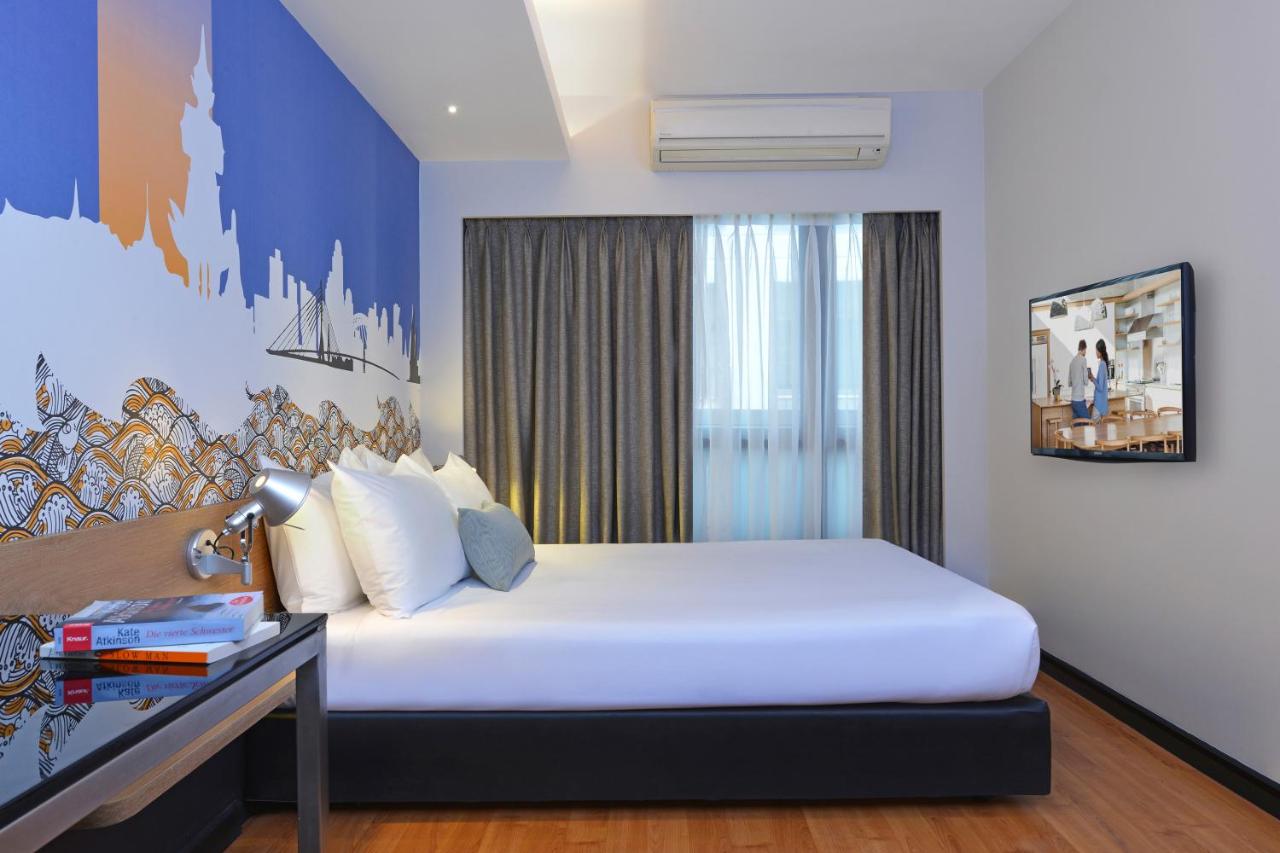 Citadines Sukhumvit 11 sits squarely on Sukhumvit Road, just a 5-minute drive to Nana skytrain station and is within a walking distance to the renowned nightlife and shopping districts along the Sukhumvit road. The serviced residence offers the guests the ability to customise and individualise their travel plans to suit their globetrotting requirements. Stylish and modernly furnished, the apartments offer a choice of cleverly designed apartments ranging from studios to two-bedroom layouts that come fitted with modern bathrooms, a well-equipped kitchenette as well as a workstation for when work beckons.
46. Salil Hotel Sukhumvit Soi 8
Salil Hotel Sukhumvit Soi 8 is a small boutique accommodation with Thai-colonial architecture. The hotel is centrally located in Sukhumvit Soi 8, only 2 minutes by Golf Cart to the Nana BTS Sky Train station. All main business districts, shopping centers, restaurants and tourist attractions are in very close proximity. The Suvarnbhumi international airport is only 30 minutes away.
47. City Plaza Nana Hotel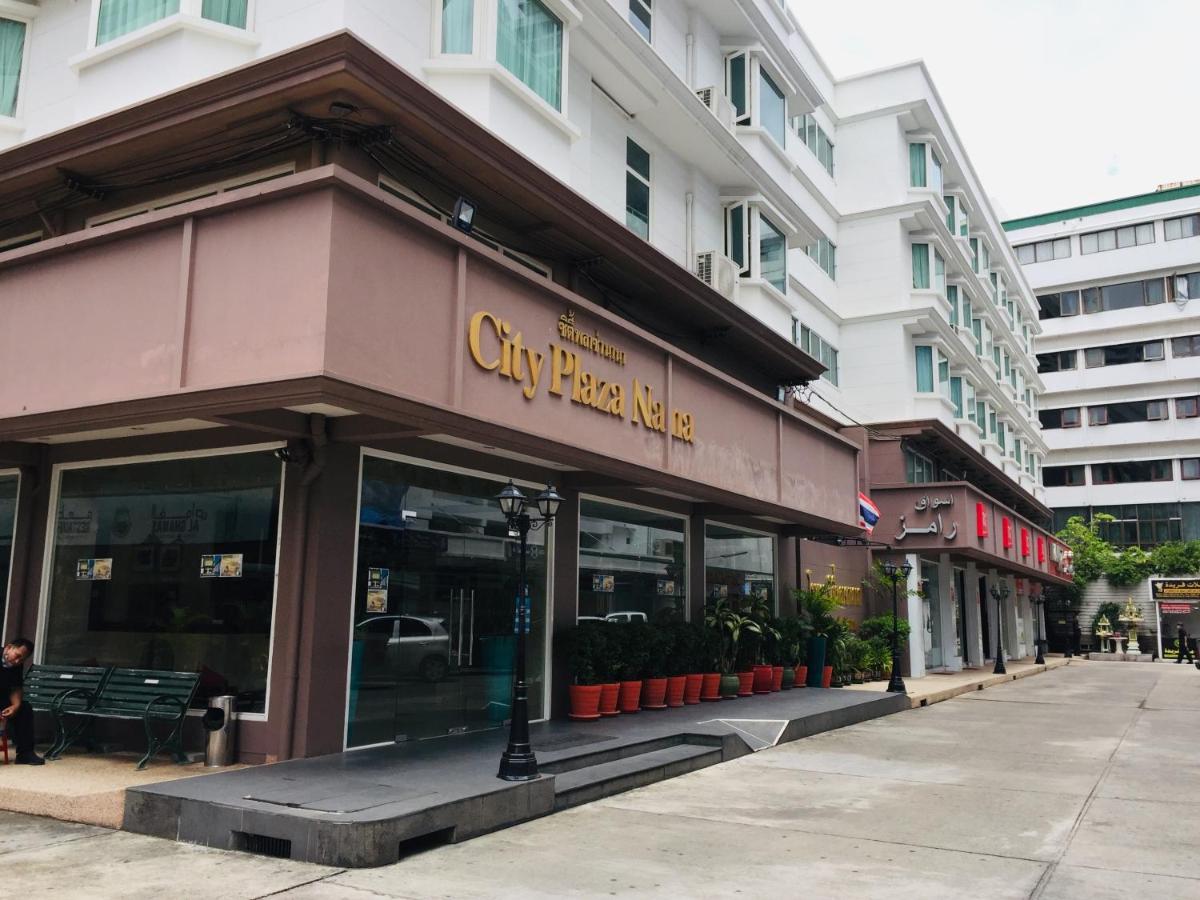 Set in Bangkok, 300 m from Arab Street, City Plaza Nana Hotel offers accommodation with an outdoor swimming pool, free private parking, a shared lounge and a garden. The hotel will provide guests with air-conditioned rooms with a wardrobe, a kettle, a microwave, a fridge, a safety deposit box, a flat-screen TV and a private bathroom with a bidet.
---