The list of the best Phaya Thai hotels includes the most popular hotels near Phaya Thai BTS and Airport Rail Link stations in Bangkok. Selection of the best rated Phaya Thai accommodation for travelers in an easily accessible area of the city.
Phaya Thai / Phayathai
Phayathai, sometimes spelled in English as Phaya Thai or Paya Thai, is an area in the heart of Bangkok with surrounding areas including Siam Square, Pratunam, and Rachathewi. Phayathai is known for travelers as it is the place where you can travel between Suvarnabhumi Airport and the center of Bangkok city within 30 minutes by Suvarnabhumi Airport Rail Link (ARL). This airport train line is also connected by BTS SkyTrain at Phayathai station.
The nearby tourist attractions in Phayathai area include Phayathai Palace or Wang Phaya Thai, Victory Monument, Siam Center Shopping Mall, Pratunam Market, Platinum Fashion Mall, Palladium Night Market, Pantip Plaza, Thai Philatelic Museum, Phayathai Plaza.
Where to book Phaya Thai hotels?
The most convenient way to book Phaya Thai hotels is by using a reliable online travel agent such as Agoda.com or Booking.com.
List of Best Phaya Thai Hotels
The list of most popular Phaya Thai hotels can be found below:
---
To decide on the best option for the trip, more detailed information on each of the hotels with reviews, prices and availability of rooms for the selected dates can be found by clicking the links provided.
---
1. The Quarter Ari by UHG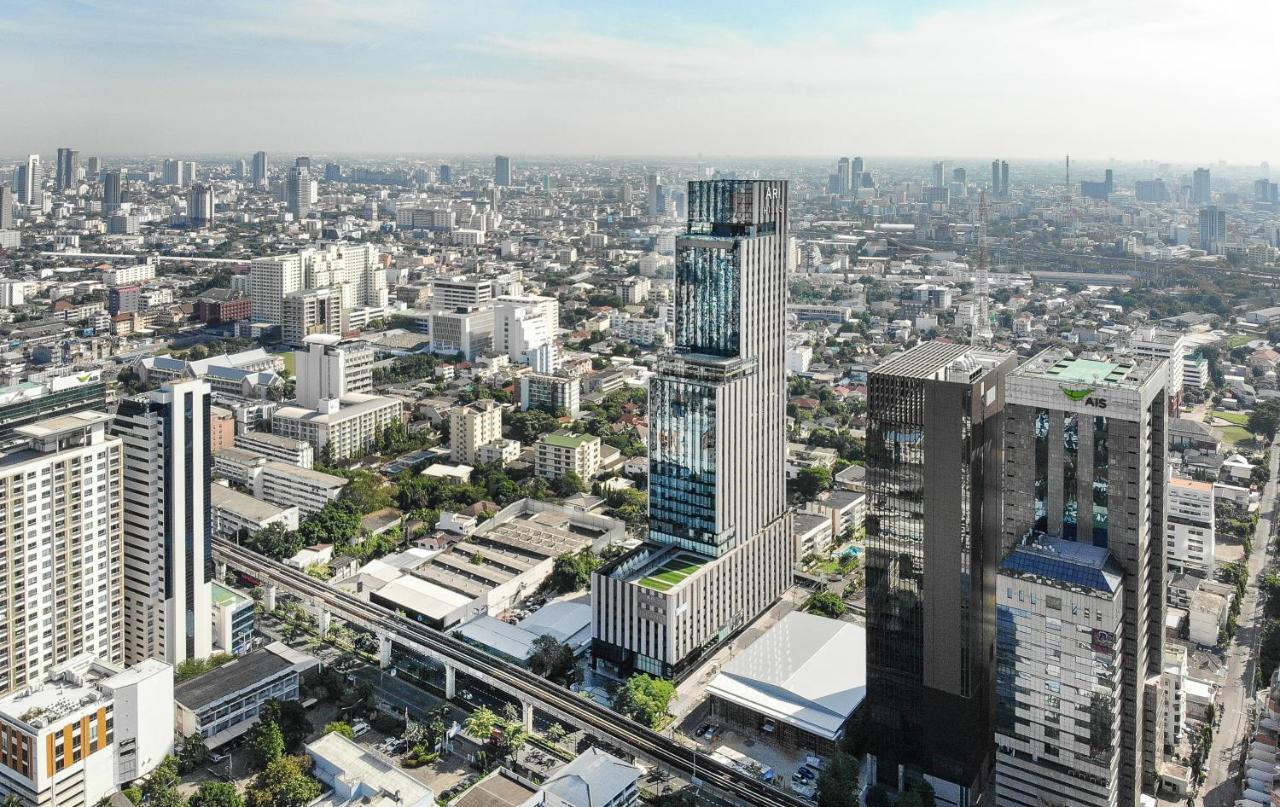 Located in the Phayathai area of Bangkok, The Quarter Ari by UHG is a popular choice for travelers. With its location just from the city center and from the airport, this Test & Go hotel attracts numerous travelers each year. With its convenient location, the property offers easy access to the city's must-see destinations. This property offers numerous on-site facilities to satisfy even the most discerning guest. All guest accommodations feature thoughtful amenities to ensure an unparalleled sense of comfort. Whatever your purpose of visit, The Quarter Ari by UHG is an excellent choice for your stay in Bangkok.
2. Evergreen Place Siam by UHG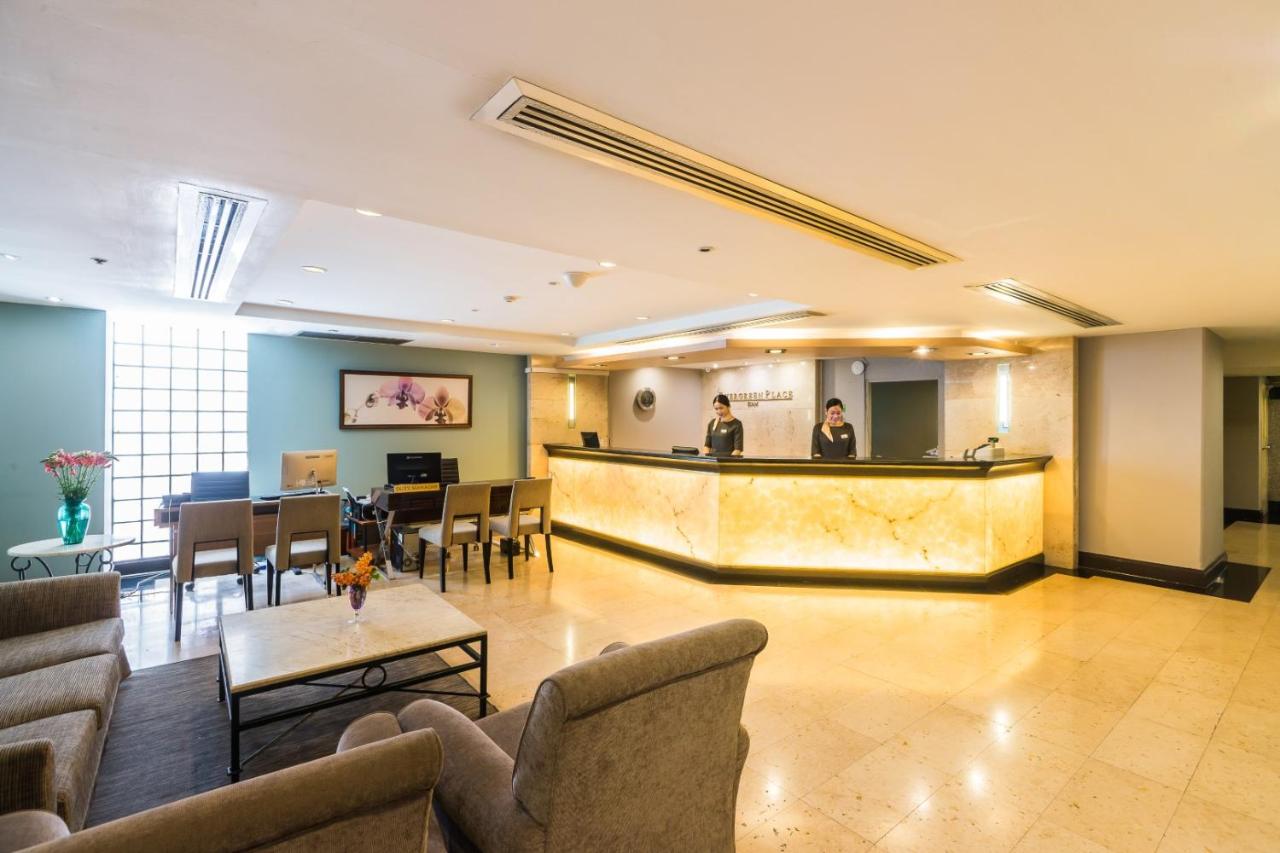 Evergreen Place Siam by UHG provides guests with the convenience of location and space, whether residing for short or long term. Situated in downtown Bangkok, guests are a 2-minute walk away from the Ratchathewi skytrain station and a mere 8-minute walk from numerous shopping compounds such as Siam Paragon, Siam Discovery, Siam Square, and MBK Mall. The hotel's style reflects a blend of contemporary design and European glamour coupled with the comfort of international accommodation. All 119 suites are spacious, clean, and fitted with modern amenities to ensure utmost comfort.
3. Dhevi Bangkok Hotel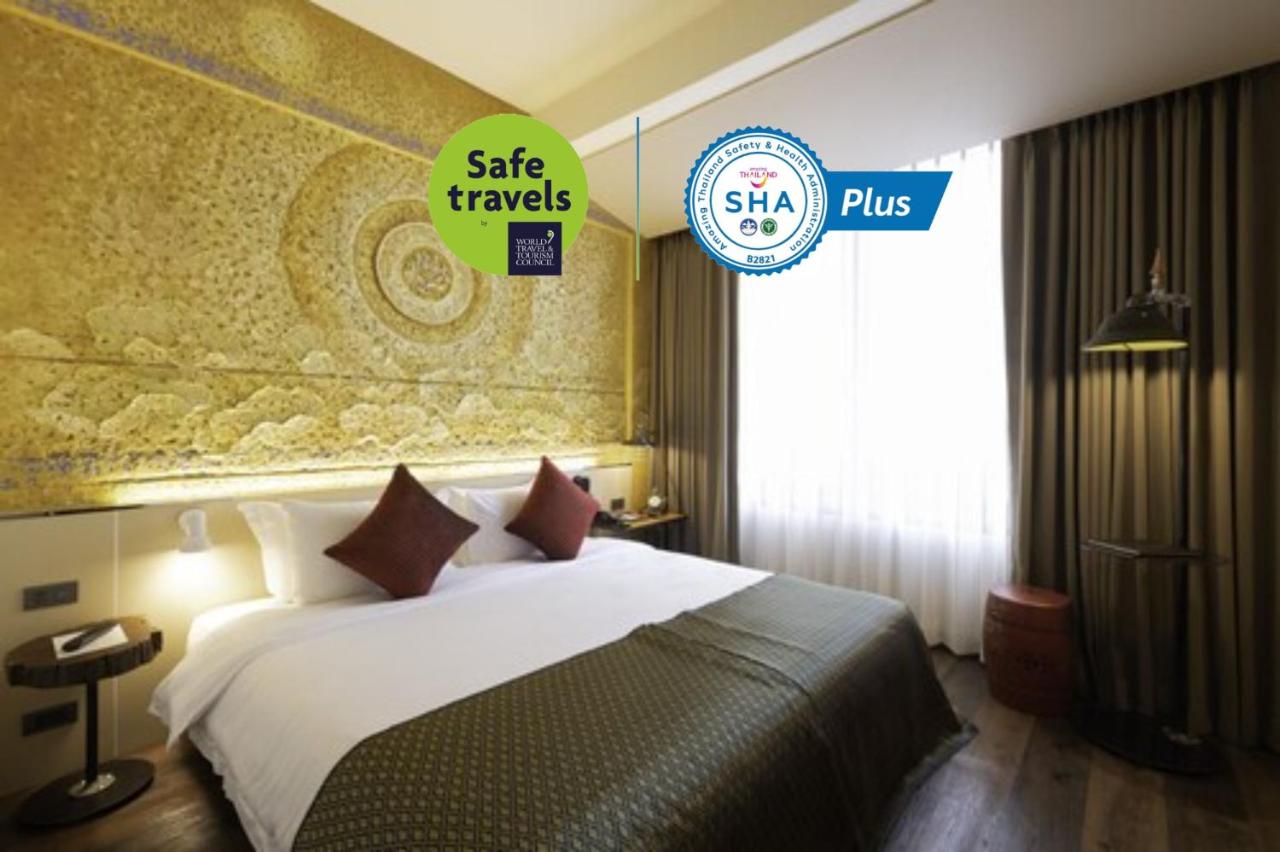 Dhevi Bangkok Hotel – SOUL of ART is a uniquely stylish accommodation with Thai art decoration specially designed for Bangkok visitors. Find yourself in a crafted environment where every wallpaper is a genuine painting by Thai artists. For the hotel decorations, every single detail is hand-picked.
4. True Siam Phayathai Hotel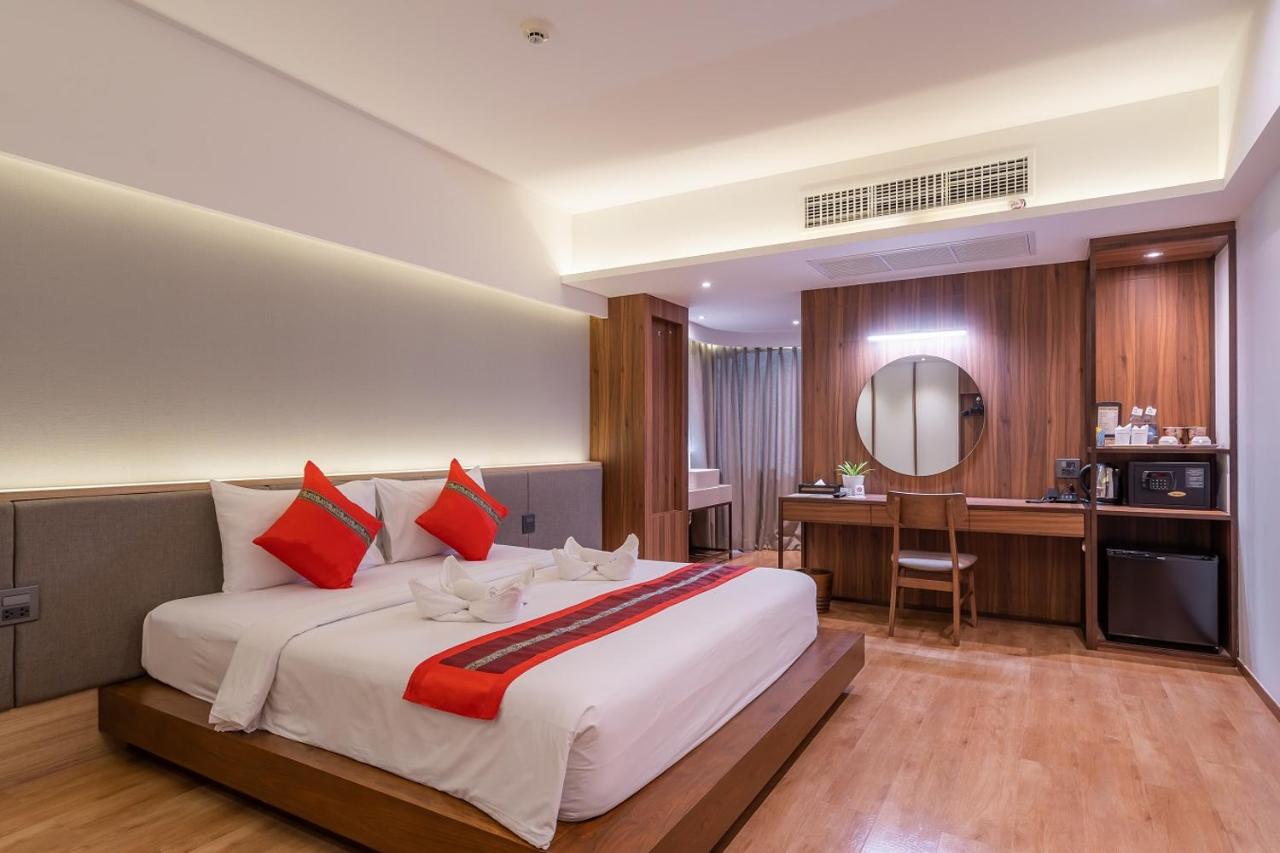 True Siam Hotel offers rooms in Bangkok's Pathumwan District, a 4-minute walk from the Phayathai Airport Link Station and Victory Monument BTS Skytrain Station. The newly renovated room features full-function in-room amenities and facilities for the needs of local and international business and leisure travelers.
5. Centre Point Pratunam
Centre Point Pratunam is situated in Bangkok, 480 m from Phaya Thai BTS Station. It features a salt water swimming pool, restaurant and spacious rooms with kitchens. Wi-Fi and parking are free. Centre Point Pratunam is 300 m from Pratunam Wholesale Market and 1.5 km from MBK Shopping Mall. Suvarnabhumi Airport is 24 km from the hotel.
6. The Sukosol Hotel
The Sukosol Hotel is Bangkok hotel with blend of colonial-style architecture and authentic Thai aesthetics, located only 350 m from Phaya Thai Skytrain and Airport Link Stations. It features a state-of-the-art outdoor pool and well-equipped gym and spa. Guest rooms at Sukosol Hotel are elegantly furnished with Thai décor accents and Art Nouveau-style teakwood. They all include a flat-screen TV with cable channels, a seating area and en-suite bathrooms.
7. True Siam Rangnam Hotel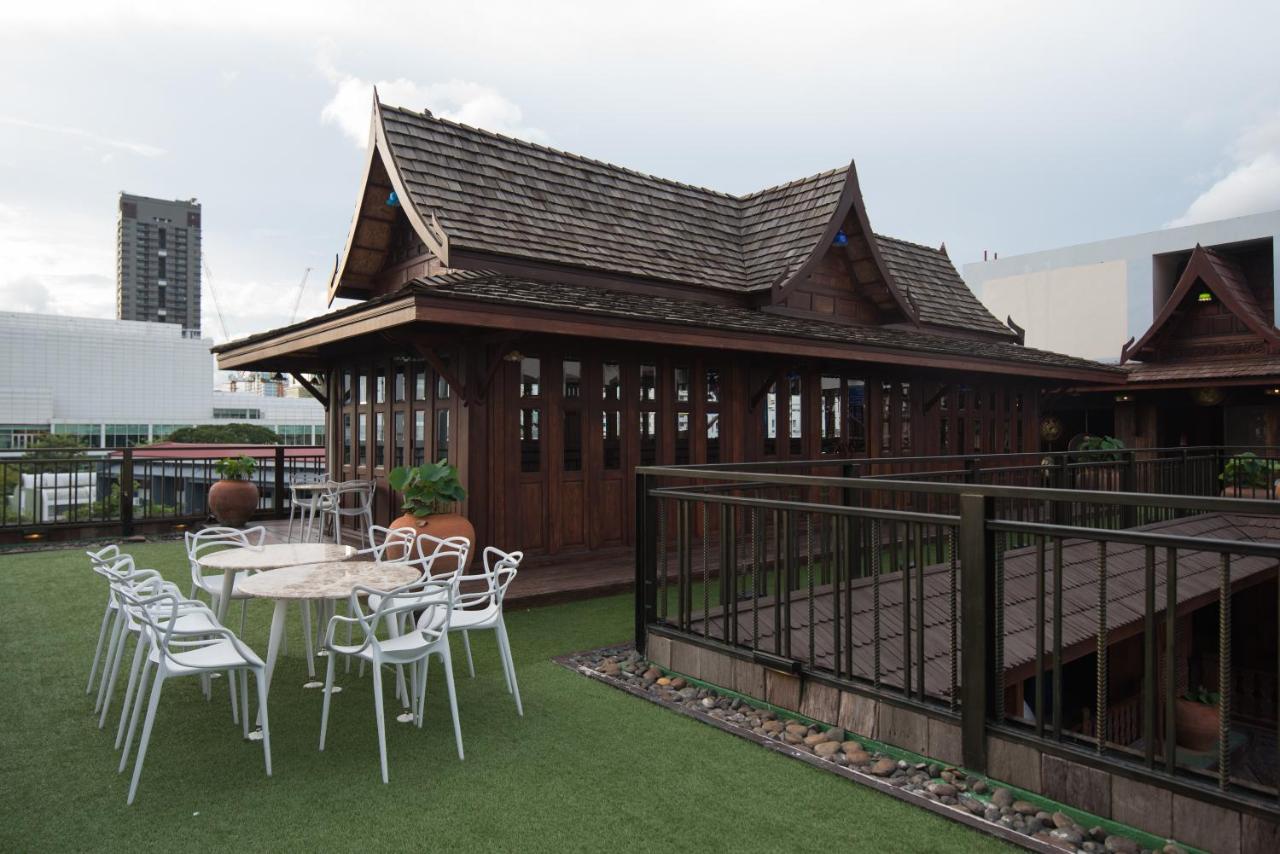 True Siam Rangnam has a stylish interior with a touch of Thai design boutique Hotel perfectly located at Thailand's capital city. The hotel combines seamless of comfort and convenience with the warmth and charm of Thai hospitality service. Guest rooms at the hotel come with air conditioning, a seating area, a flat-screen TV with cable channels, a safety deposit box and a private bathroom with a shower, slippers and a hairdryer.
8. Royal View Resort Rang Nam
Royal View Resort Rang Nam is conveniently located in one of Bangkok's popular shopping and business districts, overlooking Suntiparb Park, offering air-conditioned accommodation with a private balcony. During the stays, guests have an access to free WiFi. Royal View Resort Rang Nam is within walking distance of Victory Monument BTS Skytrain Station, allowing you to travel around the city with ease.
9. Klub Hotel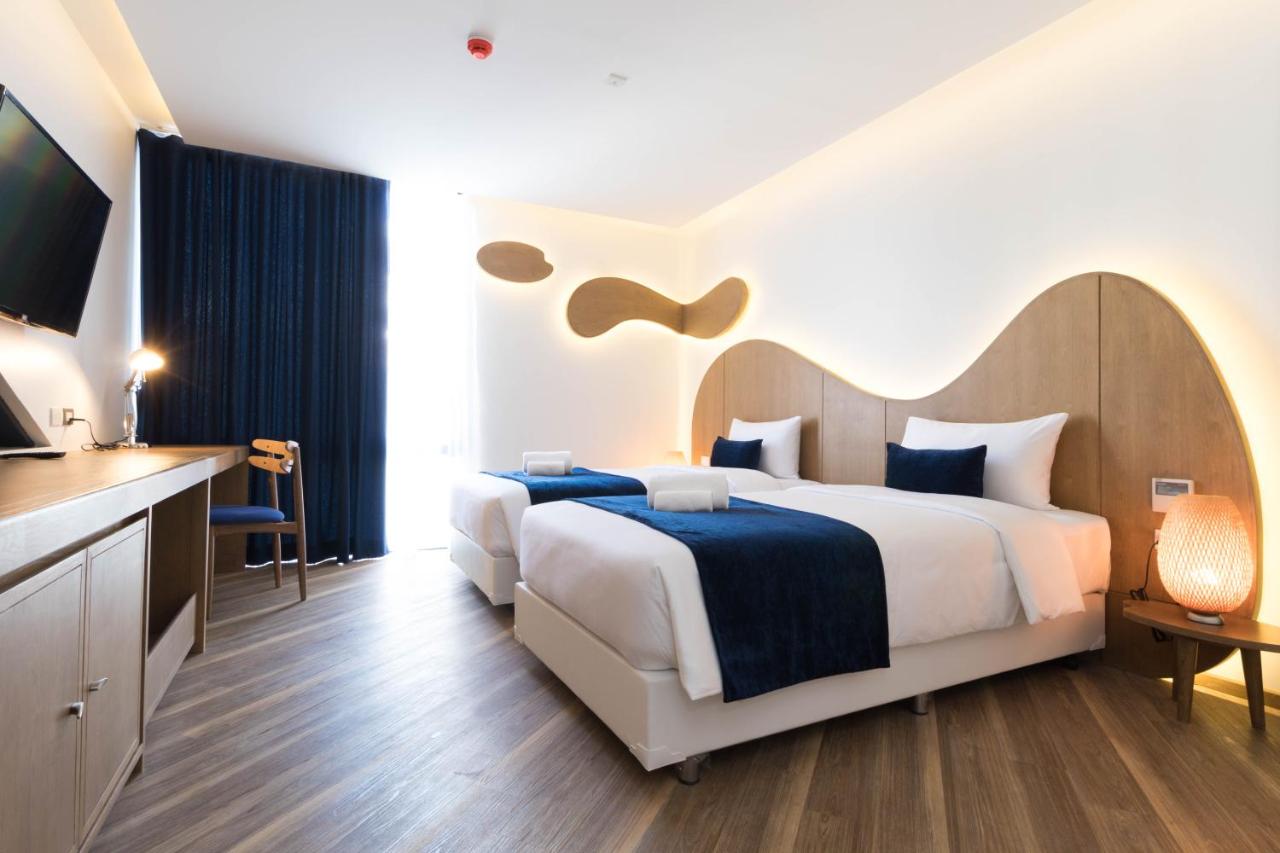 Located within a 10-minute walk from the city's famous shopping hub, Klub Hotel offers tastefully furnished rooms with free WiFi throughout. The hotel welcomes guests with an on-site restaurant, free shuttle services and a 24-hour front desk. Fitted with modern amenities and designs, the rooms are all air-conditioned and come with a private bathroom with complimentary toiletries. There is also a flat-screen TV, safety deposit box and a mini-bar available. The suite has an additional sofa bed and a bathtub. The Kloon Restaurant serves a wide variety of Thai, Chinese and Western dishes. Fresh ground coffee, pancakes and waffles are also available every morning here. After a long day of exploring Bangkok, guests can come back and make use of the shared lounge area, Kling.
10. De Prime Rangnam Hotel
Featuring an outdoor swimming pool and a bar, De Prime Rangnam is located in Bangkok, 2.3 km from Siam Discovery and 2.4 km from Bangkok Art & Culture Centre. Among the facilities of this property are a restaurant, a 24-hour front desk and room service, along with free WiFi throughout the property. The hotel features family rooms.
11. Akara Hotel Bangkok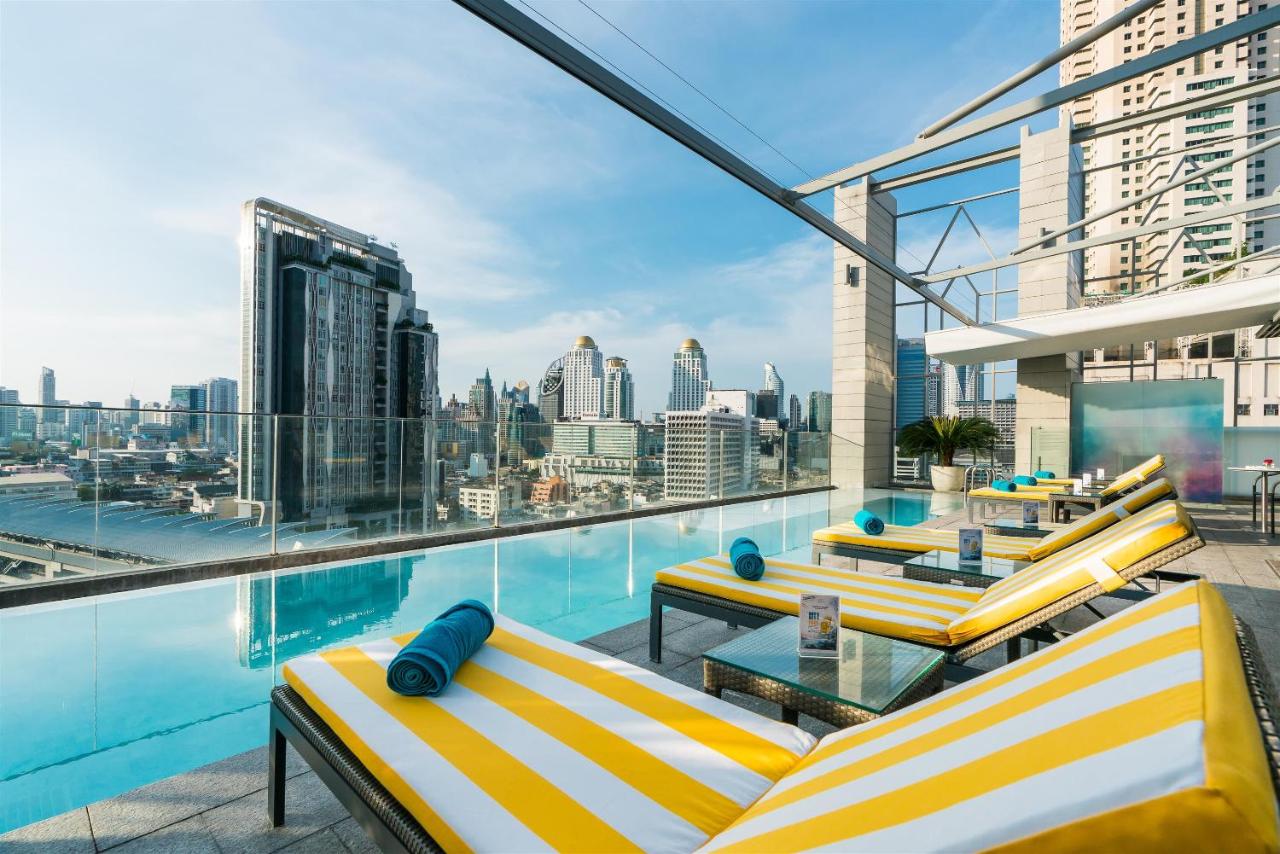 At the heart of Bangkok where flavors are an essence of the lively local culture, the Neo Siamese AKARA HOTEL BANGKOK not only offers effortless access to the capital's exciting attractions, but also curates some of the greatest Thai-inspired experience with innovative touches. Beyond sights and sounds, you will discover the real Bangkok through our inspiring mixology of tastes and scents.
12. Picnic Hotel Bangkok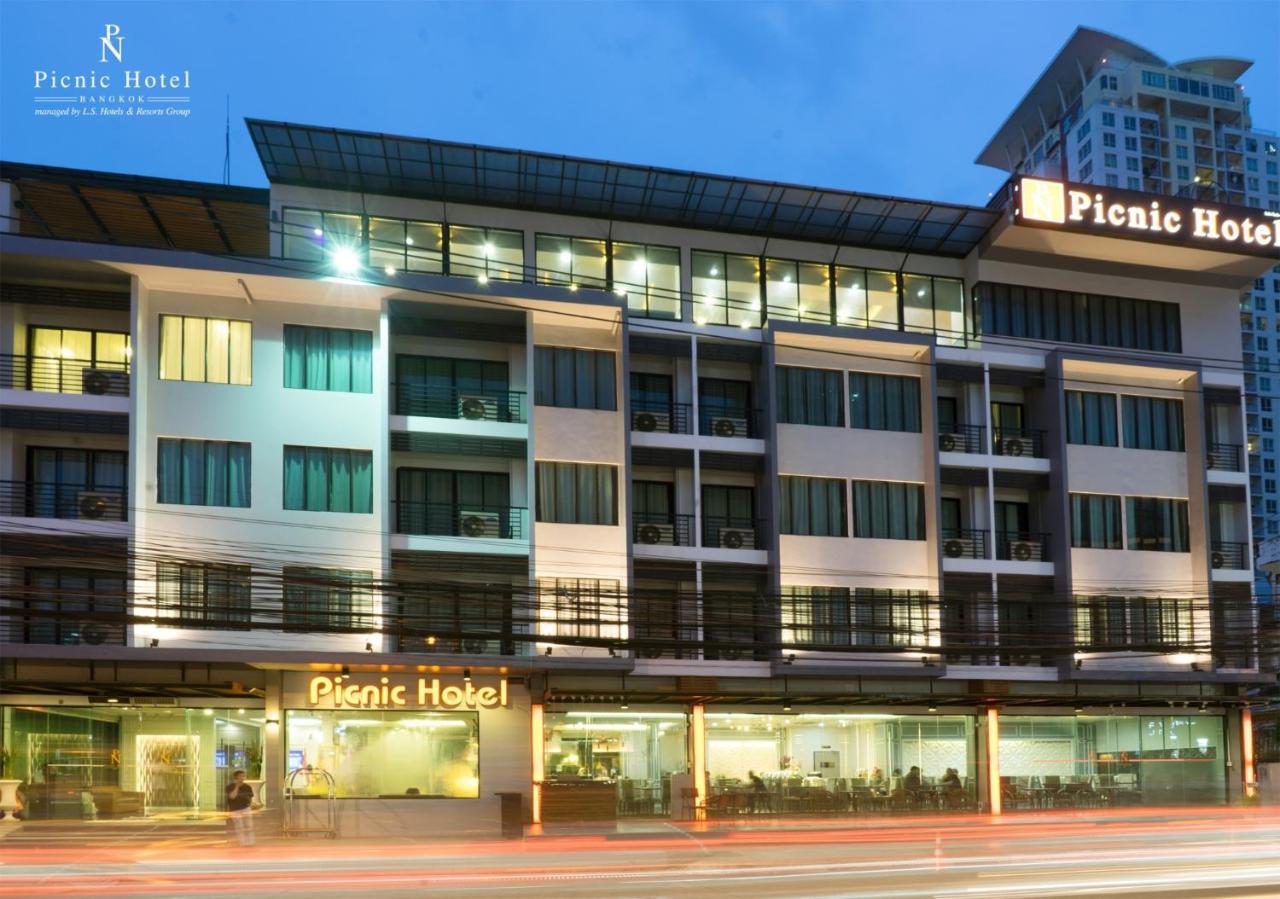 Situated a 600 m walk from Victory Monument BTS Skytrain Station, Picnic Hotel Bangkok offers accommodation with free WiFi. Bangkok's popular shopping destination in the Pratunam and Siam areas are a quick skytrain ride or drive away. Every room at the hotel is air-conditioned and features a flat-screen cable TV. The rooms include a sofa seating area, a kettle and a fridge.
13. Top High Airport Link Hotel
Situated a short walk from Phaya Thai Airport Link Station, Top High Airport Link Hotel offers accommodation with air conditioning and free WiFi. The hotel is approximately 1 km from Platinum Fashion Mall and Pratunam Market.
14. Samran Place Hotel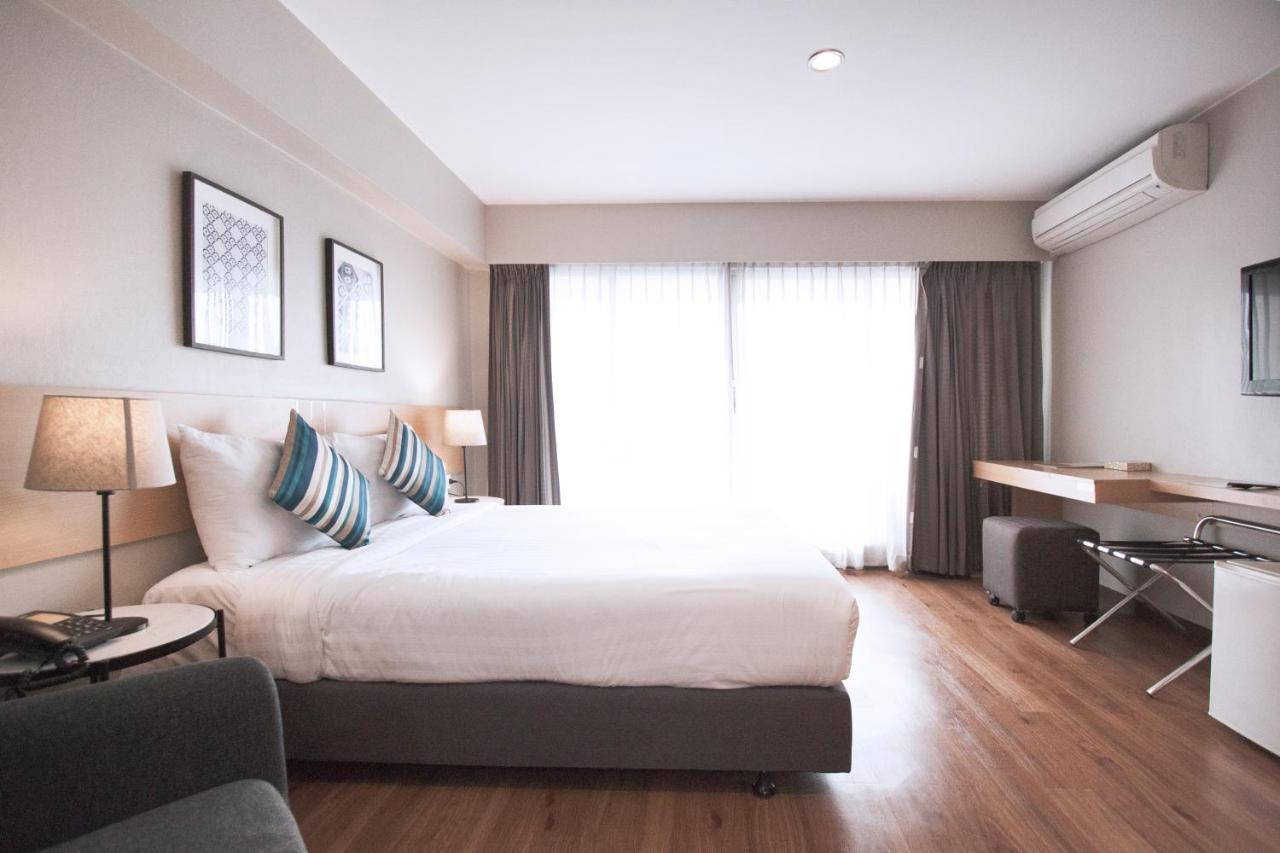 Samran Place Hotel, meaning "happiness" in Thai, offers value-for-money accommodation along Petchburi Road, a 5-minute walk from Ratchathewi BTS Skytrain Station. Samran Place Hotel is a 15-minute walk from MBK Shopping Centre and Platinum Mall. Suvarnabhumi Airport is a 35-minute drive from the hotel.
15. Hotel Tranz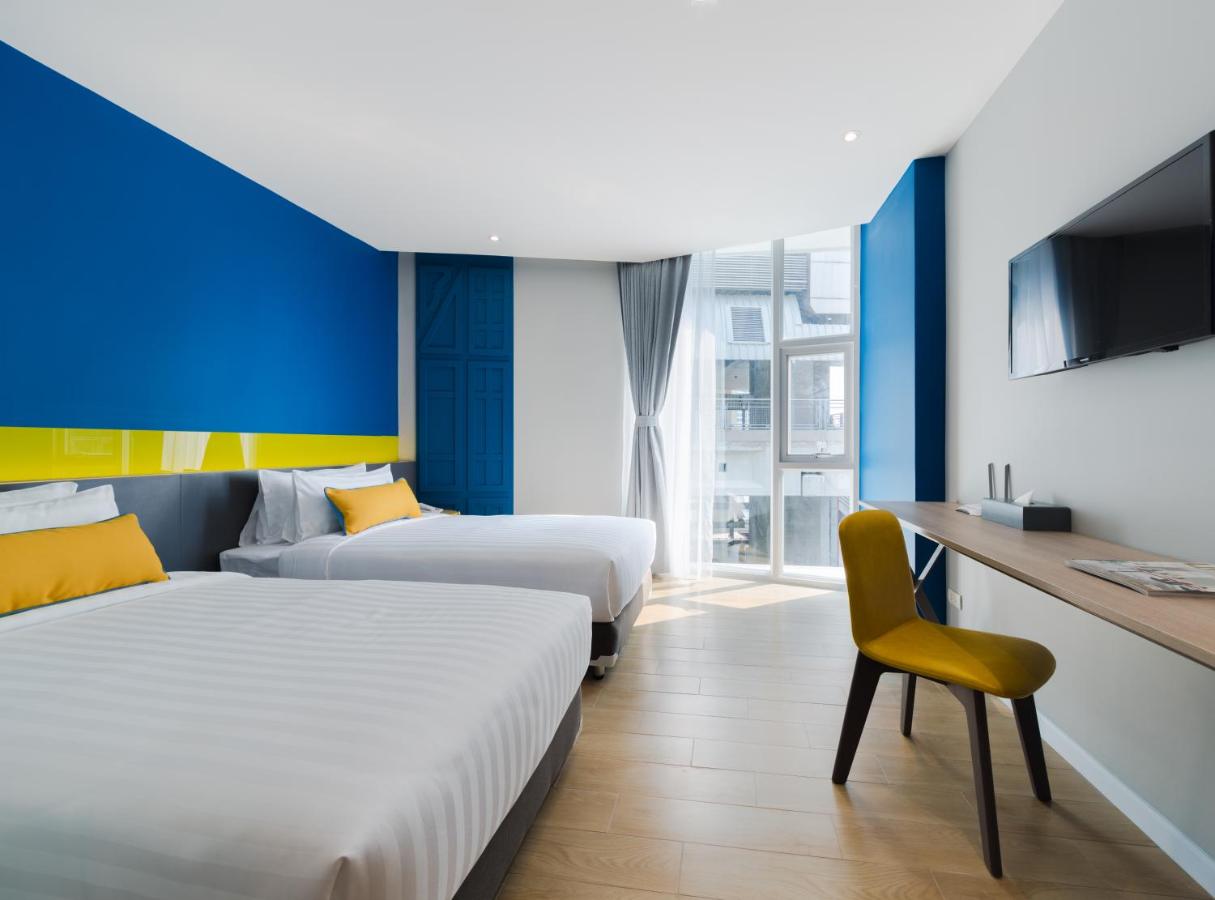 Hotel Tranz is truly situated at the heart of Bangkok city with the most convenient access to the city's vibrant attractions. The hotel is amazingly located right in front of the Airport Rail Link's Phayathai station which's also directly connected with BTS Phayathai. This prime location obtains over 45,000 travelers per day and is less than 5 minutes away from the best shopping areas. The hotel's entrance is just few foot steps from the Airport Link station and 15 meters from BTS Phayathai's stair way. Making every visitors' experience the easiest and relaxing journey upon arrival from Suvarnabhumi airport.
16. VIE Hotel Bangkok - Mgallery
VIE Hotel Bangkok, MGallery Hotel Collection, is a 5-star designed hotel and creation of renowned French architect J.H. Boiffils, recently renovated with a newly enchanting atmosphere of elegant whites, glittering crystal and bronze textures that inspire guests with a love of life and pleasure. Accommodations consist of 154 duplexes, spacious rooms and suites. Dining options are superb with the new La VIE Bistronomy – Casual Gourmet as well as YTSB – Yellow Tail Sushi Bar, which is touted as the best Omakase in town. The hotel also features its new VIE Spa by ORGANIKA, fitness with WE Signature Club and outstanding rooftop VIE Pool as well as meeting and wedding venues.
17. Pullman Bangkok King Power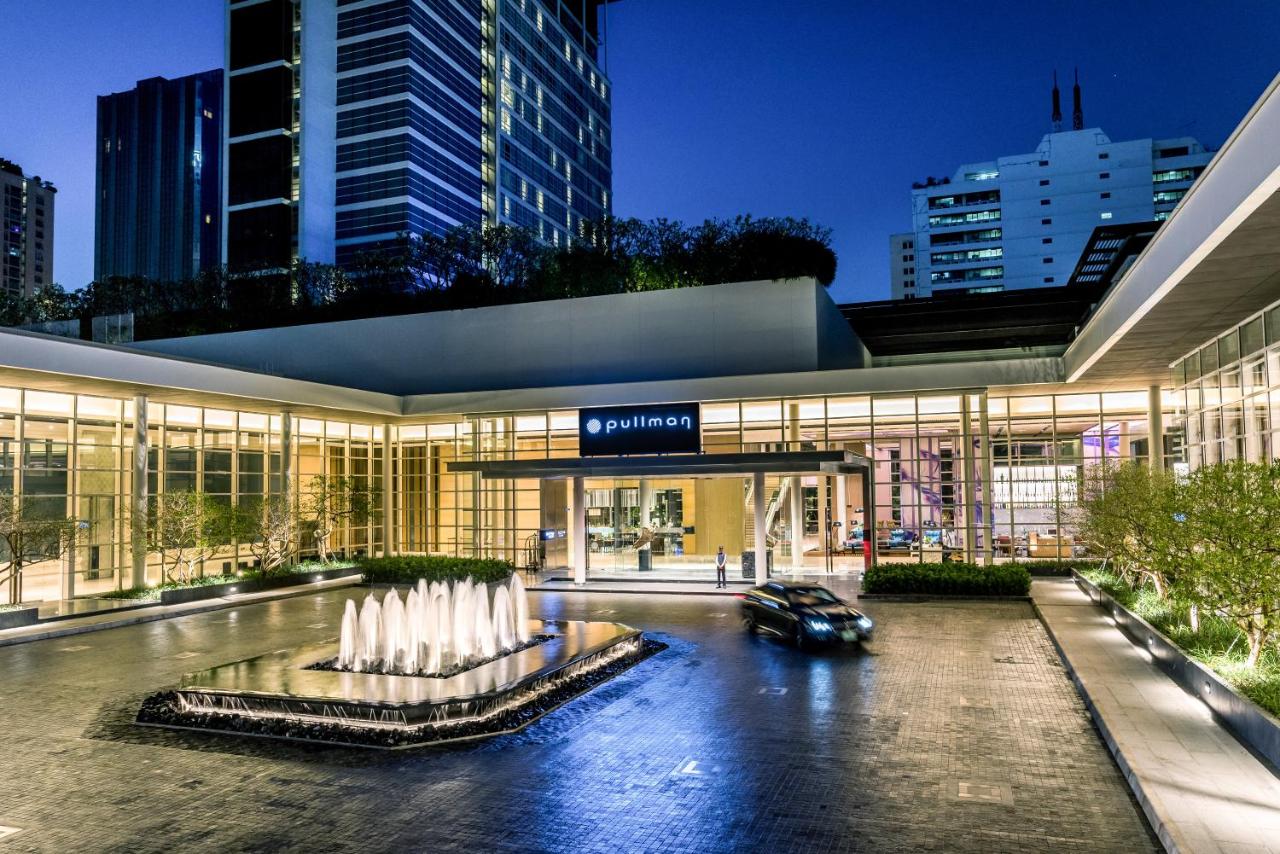 Pullman Bangkok King Power is a lifestyle hotel for a truly 'resort in the city' experience, inspired by 'Bleisure' concept. This Bangkok City Hotel is ideally located for business or leisure travelers. Most importantly, the hotel is only moments away from Victory Monument BTS Skytrain Station. Likewise, within an easy reach to the Phaya Thai Airport Rail Link to Suvarnabhumi Airport. Above all, take advantage of the nearby King Power Duty Free Complex for a great shopping experience.
18. Craftsman Bangkok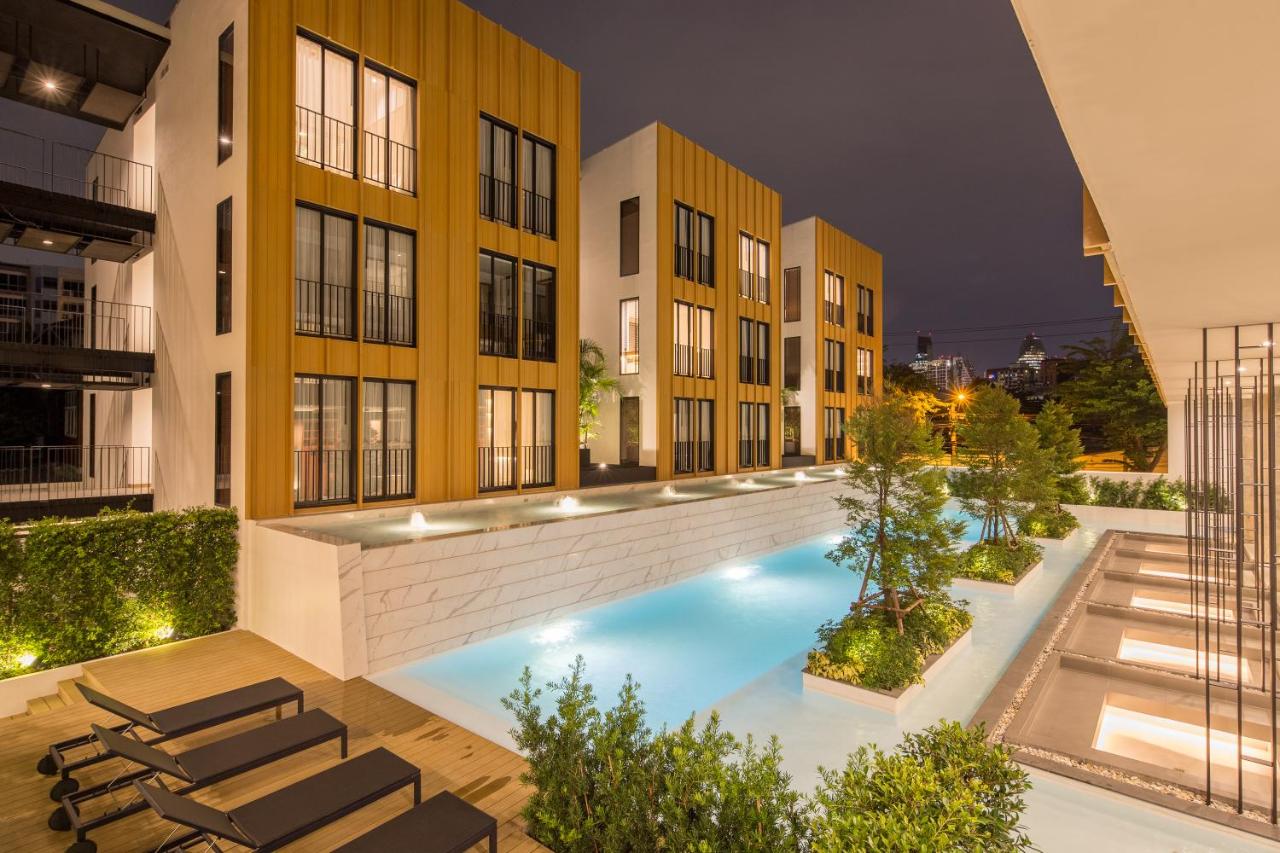 Craftsman Bangkok features a restaurant, outdoor swimming pool, a fitness centre and bar in Bangkok. Among the facilities at this property are a 24-hour front desk and room service, along with free WiFi throughout the property.
19. Bizotel Premier Bangkok
A 5-minute walk from Victory Monument BTS Skytrain Station, Bizotel Premier Hotel & Residence offers comfortable rooms and free WiFi access. The Suvarnabhumi Airport Rail Link – Phayathai Station is also within walking distance. The restaurant at Bizotel Bangkok serves Thai dishes, as well as international favorites.
20. Fyn Hotel Bangkok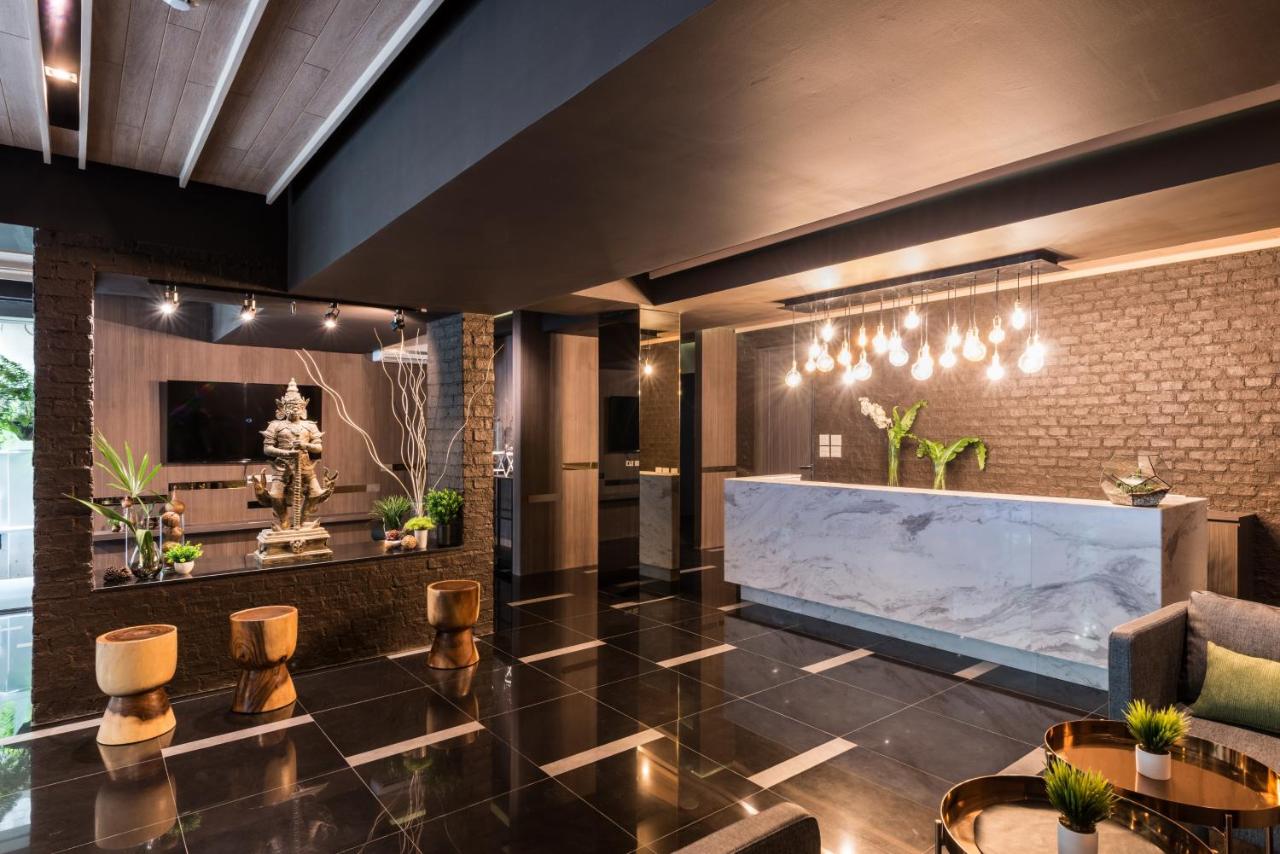 Fyn Hotel Bangkok is a warm and welcoming hotel located in the heart of bangkok's Victory Monument, a historical landmark of the city. Guest rooms are equipped with air conditioning, a flat-screen TV with cable channels, a fridge, a kettle, a shower, a hairdryer and a wardrobe. All guest rooms include a safety deposit box.
21. VELA be Bangkok Ratchathewi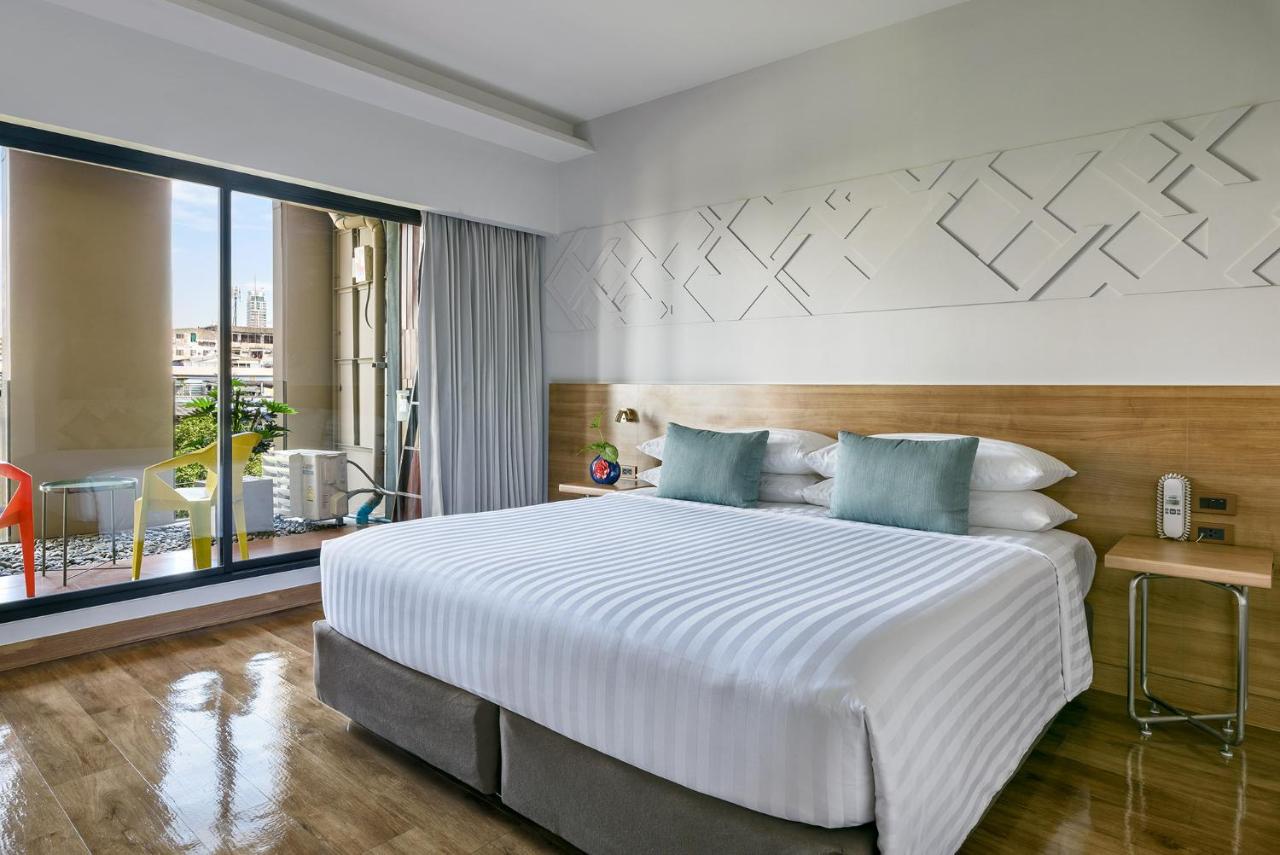 Located in Bangkok, 1.1 km from Siam Discovery, Vela be Bangkok Ratchathewi provides air-conditioned rooms with free WiFi and a tour desk.At the hotel, each room is equipped with a desk, a flat-screen TV and a private bathroom.
22. Vic3 Bangkok Hotel
Refreshingly modern and centrally located, Vic3 Bangkok offers a relaxed and comfortable stay in the vibrant Phaya Thai district. Conveniently located within walking distance to Sanam Pao Skytrain Station, getting to your desired destination is easily accessible – be it for sightseeing, entertainment or business. All 162 rooms are designed with contemporary fittings and furnishings to suit the taste and needs of discerning business and leisure travellers.
23. Asia Hotel Bangkok
Directly connected to Ratchathewi BTS Skytrain Station, Asia Hotel Bangkok has an outdoor pool and 6 dining options. It is 1 Skytrain stop from Siam Square and MBK Shopping Mall. Spacious rooms at Asia Hotel are fitted with classic furnishings and a flat-screen TV. Rooms come with a personal safe, minibar and fridge. The marble bathrooms are equipped with a bathtub and hairdryer.
24. The Victory Residence Hotel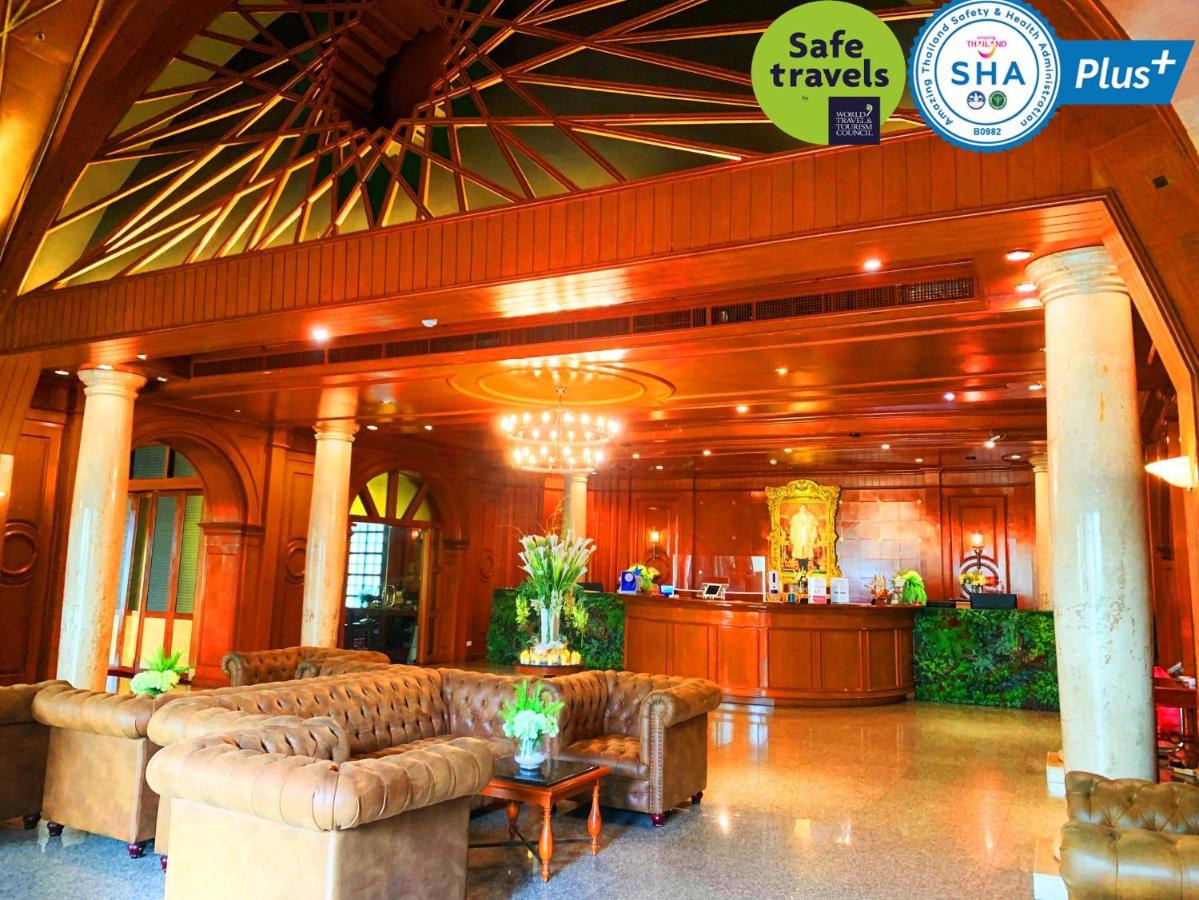 The Victory Residence Hotel is smart hotel in the heart of Bangkok's Phayathai business district and Pratunam shopping hub. Located just a 2 minutes' walk from the Victory Monument BTS Skytrain Station and a 10 minutes, walk from Phayathai Airport Rial Link Station, The Victory Residences Bangkok is a convenient base for access to Bangkok's Central Business District, shopping and sightseeing at major attractions such as The Grand Palace, Temple of the Emerald Buddha, Chinatown, Khaosan Road, Chatuchak Weekend Market and Erawan Shrine to start.
25. The Yard Hostel
A short walk from Ari BTS Skytrain Station, The Yard Bangkok Hostel features a communal area and a garden. Private or dormitory-style rooms have air conditioning and guests can find shower facilities in shared bathrooms.
26. Bangkok Oasis Hotel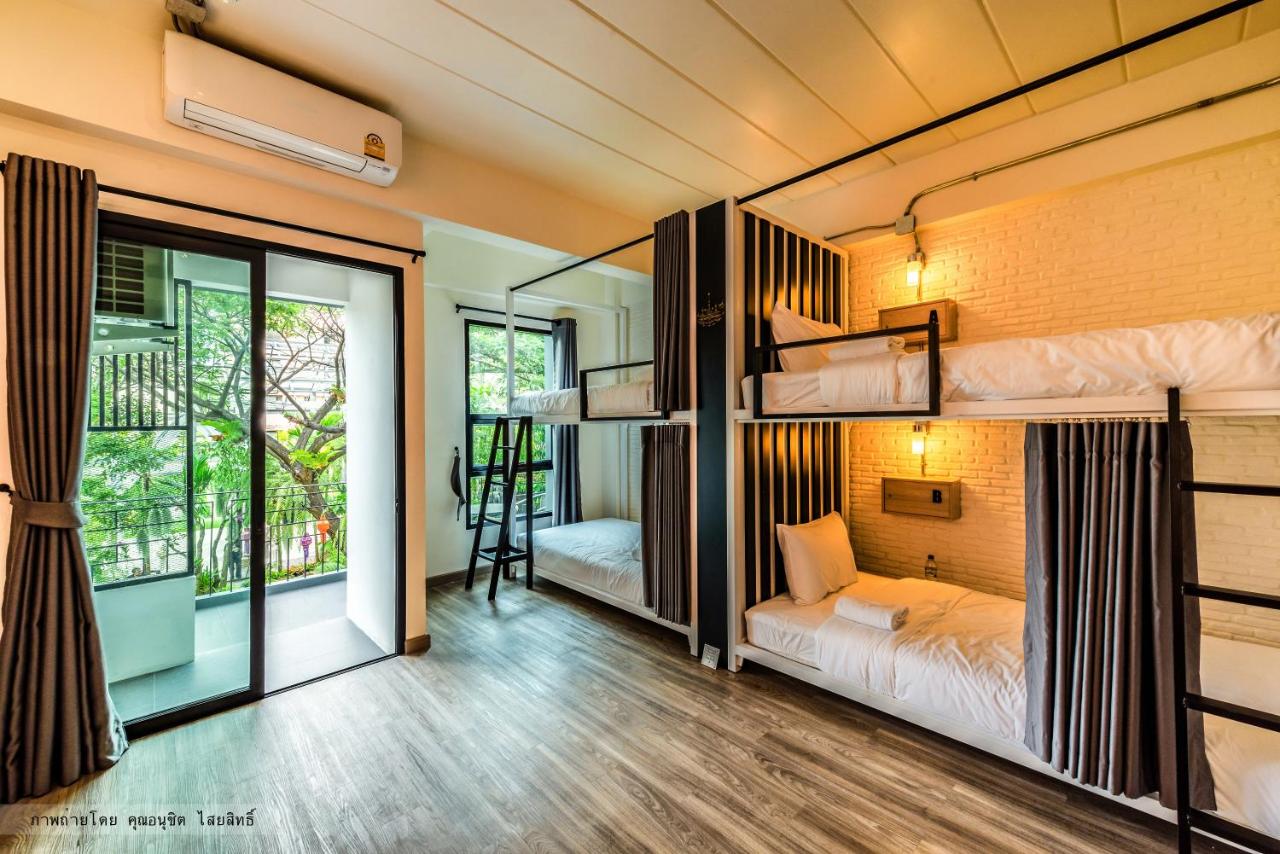 Bangkok Oasis Hotel features air-conditioned rooms with cable flat-screen TV in the Phaya Thai district of Bangkok. Among the facilities of this property are a restaurant, a 24-hour front desk and room service, along with free WiFi throughout the property.
---