Koh Tao or Turtle Island is a small island in the Gulf of Thailand. Koh Tao has been listed several times as one of the world's most beautiful islands. It gets fewer tourists than its neighbors Koh Samui and Koh Phangan but diving here is the highlight. Here is our guide to the best things to do in Koh Tao.
Diving in Koh Tao
The main reason that takes most travelers to Koh Tao is diving, so we will start here. Every Thailand travel guide says that diving in Koh Tao is one of the best things to do in Thailand. The island is an ideal place to extend your stay and enjoy taking a diving course as it is one of the cheapest places in the world to get your diving certificate. In Koh Tao you can find countless diving schools. The basic course can be obtained within 3 days and includes theoretical and practical classes everywhere on the island.
There are about 25 dive sites around Koh Tao. The average diving depth is 14 to 18 meters. The Chumpon Pinnacle and the Sail Rock are popular sites for diving into somewhat deeper waters, but you have a free choice. Here is the list of the most famous dive sites around Koh Tao:
Chumphon Pinnacle
Southwest Pinnacle
Twins Pinnacles
Ao Leuk
Shark Island
Sail Rock
Hin Wong Bay
White Rock
Laem Thien Pinnacle
Unicorn wreck
Beginners and experienced divers are welcome to explore Koh Tao's deep blue waters filled with beautiful sea creatures with Nava Scuba Diving Experience at Koh Tao. You will be taught by the professional instructors of Nava Scuba Diving, a brand new PADI dive shop on the island of Koh Tao. You just need to take your adventurous spirit underwater and meet sea creatures such as turtles, seahorses, and schools of fish!
Not only Koh Tao, Thailand offers many other places for fantastic marine and reef life for scuba diving enthusiasts. Explore the Top Diving Destinations in Thailand for your next underwater vacation whether you choose the Andaman Sea or the Gulf of Thailand, you will surely not be disappointed.
Snorkel in Koh Tao
You may not be interested in diving, but snorkeling will be a great option for you to see the marine life and coral reefs just below the surface of the water. Koh Tao has coral reefs that surround the entire island, and its waters are not very deep. This makes it a great place for snorkeling. You can easily buy or rent the snorkel gear in every diving school and also many hotels or even some restaurants on the beach, and head out to explore the wonderful coral reefs. You can easily observe black tip sharks, of all sizes, sometimes even quite large at Haad Tien (or Rocky Bay and Shark Bay).
The beaches on the east and northeast of the island such as Mango Bay or Tanote Bay are particularly suitable for snorkeling in Koh Tao. Be reminded that not all bays around the island are accessible by car, scooter or on foot, so another great option is to rent a kayak or longtail boat to explore the island. A day trip in a private boat costs about 2,000-2,500 THB. Group trips start at 350-500 THB. In addition, snorkeling tours for half-day or all-day around the island are offered with several stops in small bays. Snorkeling equipment is often included but it is usually in not so good condition. It is definitely worth bringing your own gear.
Visit Koh Nang Yuan
Koh Nang Yuan is a small offshore dream island on the northwest coast of Koh Tao, it is so close that it is practically part of Koh Tao. Koh Nang Yuan is very unique and beautiful, as there are 3 small islands connected by a strip of sand. You can swim and snorkel in its incredible waters. This island also has a famous viewpoint which you should find in travel magazine or postcard that will leave you speechless. The only drawback is that it gets very crowded with tourists during the day.
To get to Koh Nang Yuan, you can take a longtail boat from Sairee Beach at any time of the day, which should cost between 200-300 THB for round trip and another 200 THB for entrance fee to Koh Nang Yuan. If you choose to take a snorkel tour around Koh Tao island, they will also stop there. In addition, excursion boats come from Koh Phangan and Koh Samui. If you base in Koh Samui, you can join Koh Tao and Koh Nang Yuan Day Trip from Koh Samui. You will have a chance to ride the speedboat to the first snorkeling stop at Koh Tao's isolated Mango Bay and explore the emerald bays of Koh Nang Yuan. Here you'll get the chance to explore the shallow reefs of one of Thailand's best snorkeling spots as well as hike to the viewpoint offering spectacular views of the sandbar.
The island closes at 17:00 but you can also spend a night on the island at Nangyuan Island Dive Resort, the one and only accommodation on Koh Nang Yuan, and enjoy the beach when the tour boats depart.
Visit Koh Tao beaches
Koh Tao is home to countless palm-fringed white sand beaches with crystal clear waters.
You will set a foot on the island at the main port town of Koh Tao at Mae Haad Bay. This area has numerous options for accommodation and shopping. A little further north, there is the main beach called Sairee Beach. It offers the most beautiful strip of sand and a lively atmosphere. The 2 km coastline of Sairee is full of diving schools, cafes and bars with live music.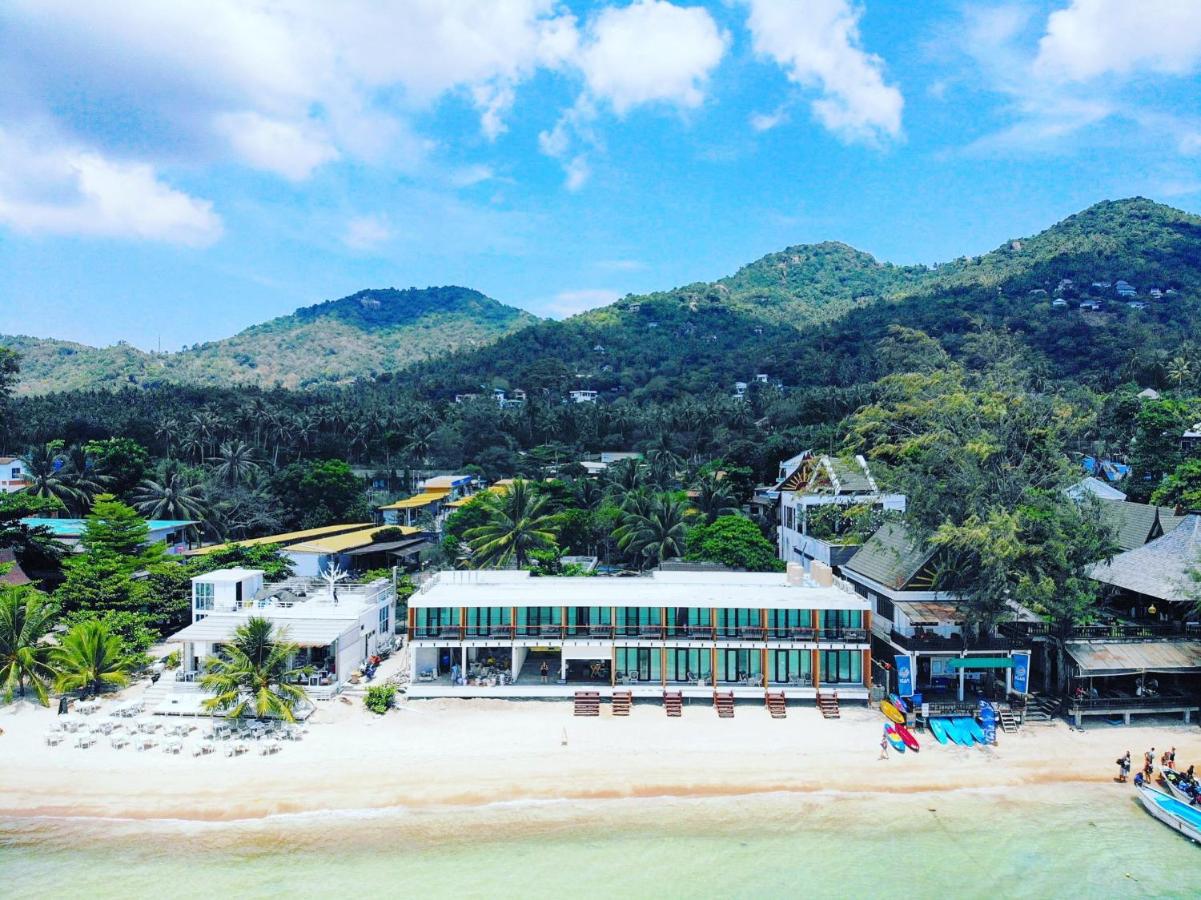 In addition to these two beaches, there are many smaller beaches. Freedom Beach and Taa Toh Beach are ideal for snorkeling on your own and relaxing. If you like quieter beaches, Chalok Baan Kao Bay is a good example of an alternative beach to enjoy the peaceful atmosphere, especially for families with kids.
Koh Tao offers a variety of beaches so find your favorite one with the help of this detailed guide to Best Beaches in Koh Tao.
Visit Wat Koh Charoen Santi Dhamma
Wat Koh Charoen Santi Dhamma aka Wat Koh Tao is located on the main road of Koh Tao, spanning between Mae Haad and Sairee. It was named the official Buddhist temple in 2013. You will be able to visit the temple daily during your travels here. ​Like majority of Thailand's temples, it is dedicated for the practice and teaching of Buddhism. You should definitely add it to your Koh Tao bucket list for a nice cultural change from beach life.
Admire the sunset at Sairee Beach
The sunset at Sairee Beach is so special that you could keep watching every day when visiting this island. Sairee Beach is the largest beach on the island and has many bars by the sea.
You have the option of taking your towel and finding a nice spot on your own or relaxing in one of the beach bars. No matter how you choose to spend your evenings at Sairee Beach, you will be amazed. You can also choose to stay at Sairee Beach to enjoy the best moments. There are various types of accommodation for all budgets.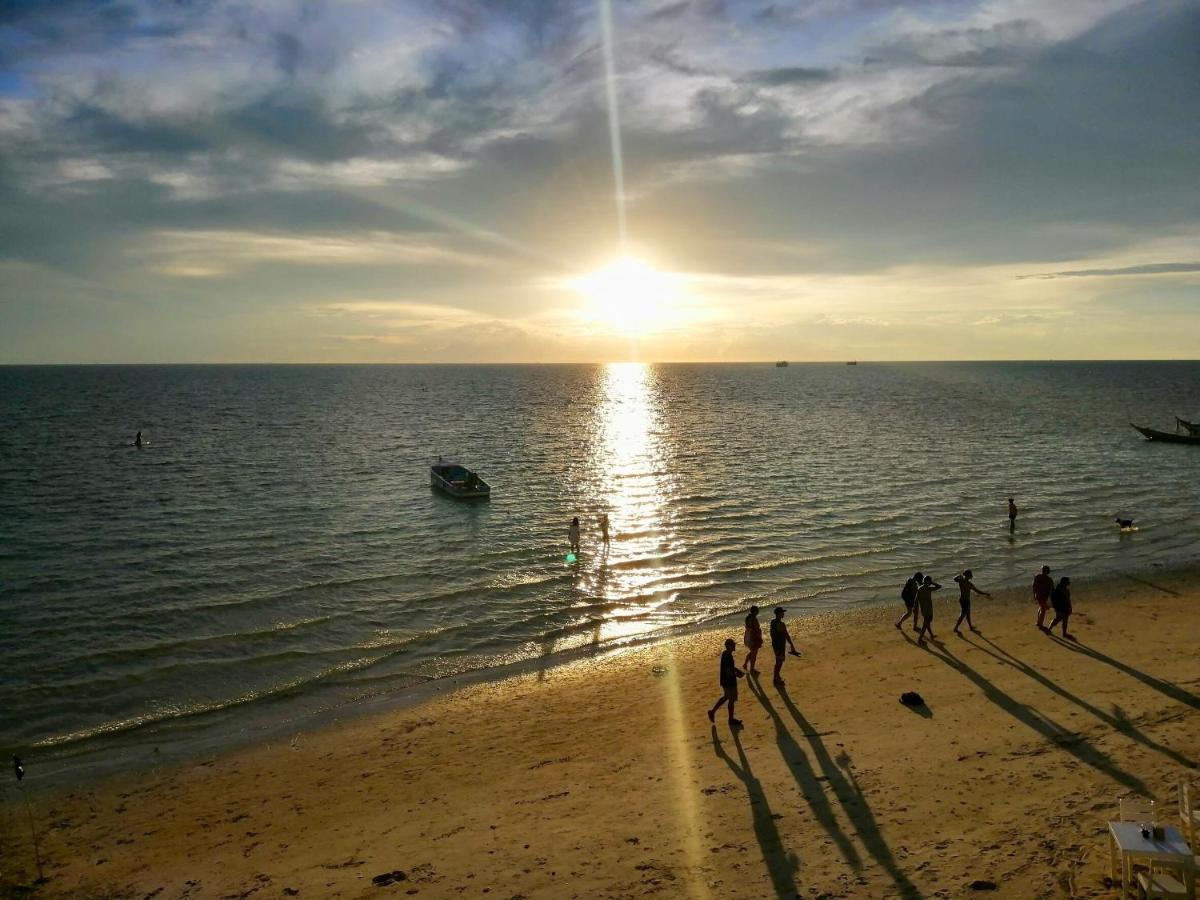 Some of the best rated accommodations at Sairee Beach can be found here:
Explore the island on wheels
Despite its small size, compared to more famous siblings Koh Phangan and Koh Samui, Koh Tao still covers an area of about 21 sqm and is a little big for getting everywhere on foot. To fully explore every corner of the island, we highly recommend renting a scooter, but only for those who already have experience. However, keep in mind that Koh Tao is not the easiest place to drive, there are lots of curves, hills and that fine sand everywhere so don't not risk if the last thing you want is to have an accident during your vacation in Koh Tao.
Enjoy Koh Tao Nightlife
If you want to enjoy Koh Tao's nightlife, head to Sairee Beach as there are many options that you should definitely experience once. You will see many firework shows on the beach. Many bars on the waterfront do these shows every night. You can also join some pub crawls in Koh Tao to go from one bar to another bar until the night is over.
Enjoy Viewpoints
Koh Tao is not just about beaches as the island also has various magnificent viewpoints. If you want to enjoy a stunning view, you should not miss the viewpoints here. One of the most beautiful Koh Tao viewpoints is definitely John Suwan Viewpoint, which costs a small entry fee but is worth every bath. It offers a fantastic view of Chalok Baan Kao Bay and Thian Og Bay. Love Koh Tao Viewpoint in the center of the island is a cute and romantic place to go with your partner. Entry costs 20 THB, but if you choose to have a drink or snack there, you don't need to pay the admission. In additional, there are also many other surprising viewpoints on the island, such as the Mango Bay Viewpoint, or the Chalok Viewpoint at the View Point Resort.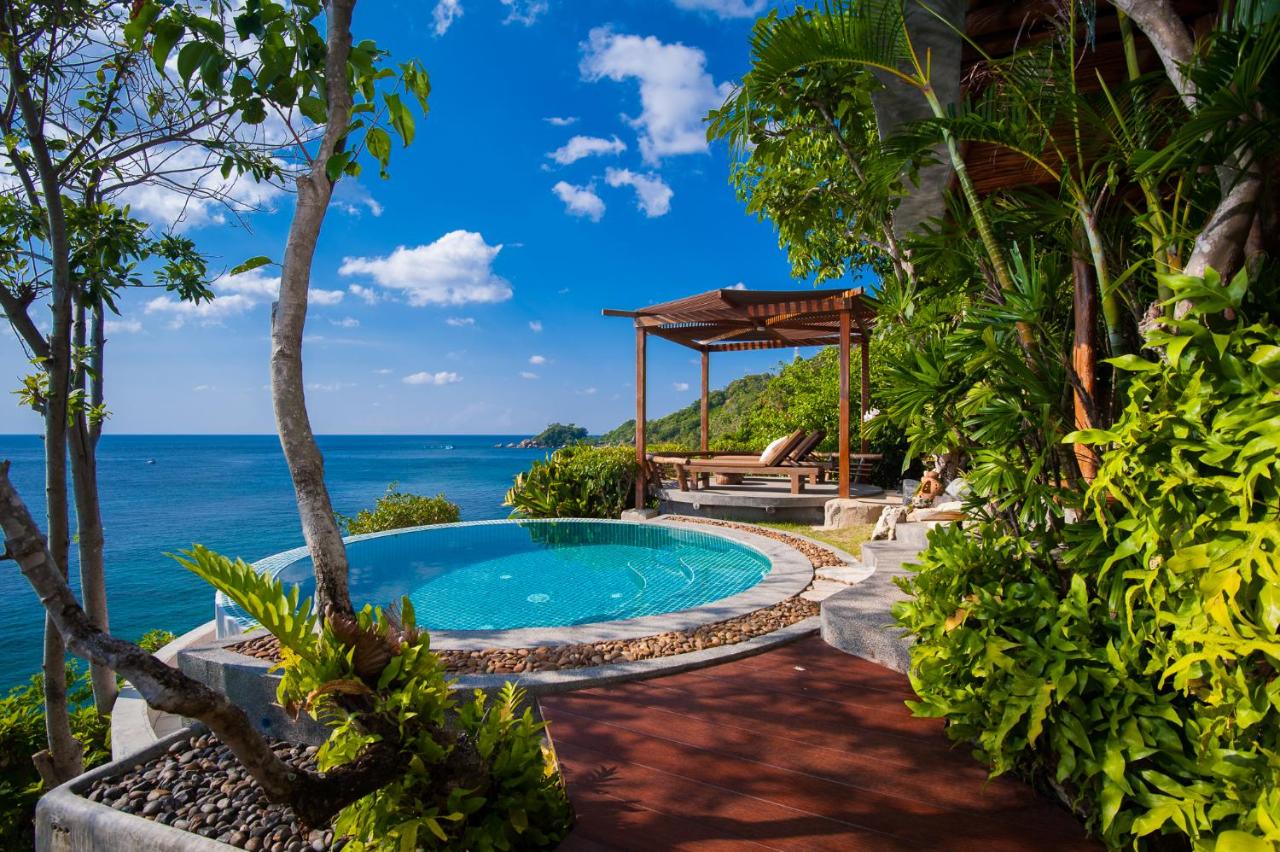 We have summarized the top viewpoints on the island here: The Most Beautiful Viewpoints in Koh Tao.
How to get to Koh Tao
Due to the lack of an airport and mainland connection, Koh Tao can only be reached by boat. To make your journey easier, we have prepared several tips on how to get to Koh Tao easily and safely from different parts of Thailand.
If you want to get an overview of all travel options, we recommend to use this search form.
More detailed information on traveling can be found here:
How to get from Bangkok to Koh Tao
How to get from Koh Samui / Koh Phangan to Koh Tao
Where to stay in Koh Tao
Koh Tao has accommodations of all types and price ranges, from simple hostels and budget hotels, mid-range resorts to luxury resorts and villas on the hill overlooking the sea. Many diving schools also have their own accommodations. If you are planning to get a diving certificate there, you can usually overnight there at an affordable price.
To help you find the perfect accommodation on the island, we have prepared a guide on the Best Areas to Stay in Koh Tao. You will find our hotel recommendations for individual beaches and bay areas.