Phuket Sandbox is a program that will allow vaccinated travelers to vacation in Phuket without quarantine on arrival. Planning to enter Thailand under this scheme and looking for a hotel in Bang Tao Beach area? Find the list of Bang Tao Beach hotels with SHA Plus certificate that are acceptable for Phuket Sandbox.
General Information of Bang Tao Beach
Bang Tao Beach, also known as Laguna Beach is located in the central area of Phuket's west coast. 6 km long Bang Tao Beach is the second longest beach of Phuket. This tropical white sand beach with the turquoise waters of the Andaman Sea is perfect for people looking for a relaxing escape. Bang Tao Beach has a fairly wide beach area but most of the beach area is private where exclusive high-end resorts are located.
Bang Tao Beach is a quiet destination with just a few shopping and nightlife entertainment options. Many quality luxurious spas and golf courses are also located here, and the service is at the highest level.
List of Bang Tao Beach SHA Plus Hotels
In recent years, the Bang Tao beachfront area has been developed to house several beautiful 5-star resorts. You will find some of the most spectacular resorts in Thailand on this beach.
25 Hotels in Bang Tao Beach area that hold SHA Plus certificate and can be used for Phuket Sandbox are listed below.
---
To decide on the best option for the trip, more detailed information on each of the hotels/resorts with reviews, prices and availability of rooms for the selected dates can be found by clicking the links provided. 
---
1. Mövenpick Resort Bangtao Beach Phuket
Mövenpick Resort Bangtao Beach Phuket blends the best of classic Thai and contemporary design, located just a few steps away from Bang Tao Beach. The classic and premier rooms are located in the main building with wonderful views over the gardens and the pool. The exclusive luxury residences, suites and penthouse offer ultimate relaxation and space with one, two or three bedrooms, a dining area and a living area.
2. Dusit Thani Laguna Phuket
Nestled amidst acres of tropical gardens and caressed by the azure water of the Andaman Sea, the Dusit Thani Laguna Phuket hotel is an idyllic retreat tucked away on the stunning island of Phuket.
3. Banyan Tree Phuket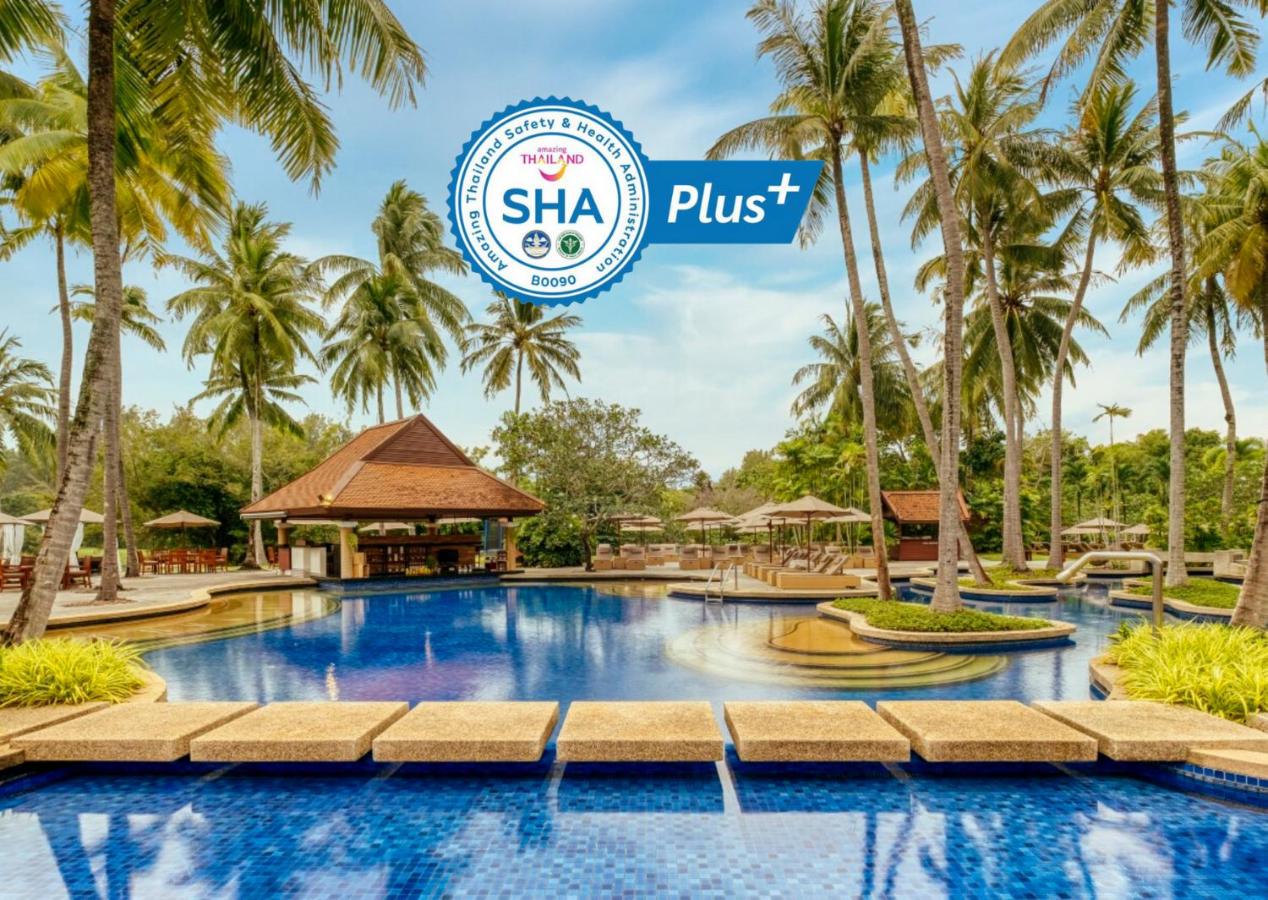 Embrace Rest in the Pearl of the Andaman Escape to a Sanctuary for the Senses at the award winning Banyan Tree Phuket located in the Andaman's greatest treasure, the island of Phuket. A private paradise of luxurious all-pool villas nestled around a salt water lagoon and surrounded by lush greenery. This is the perfect destination for travelers who seek a luxury hideaway, a Golf Getaway, a relaxing staycation or a base from which to explore this beautiful island its heritage, culture and stunning beaches.
4. Cassia Hotel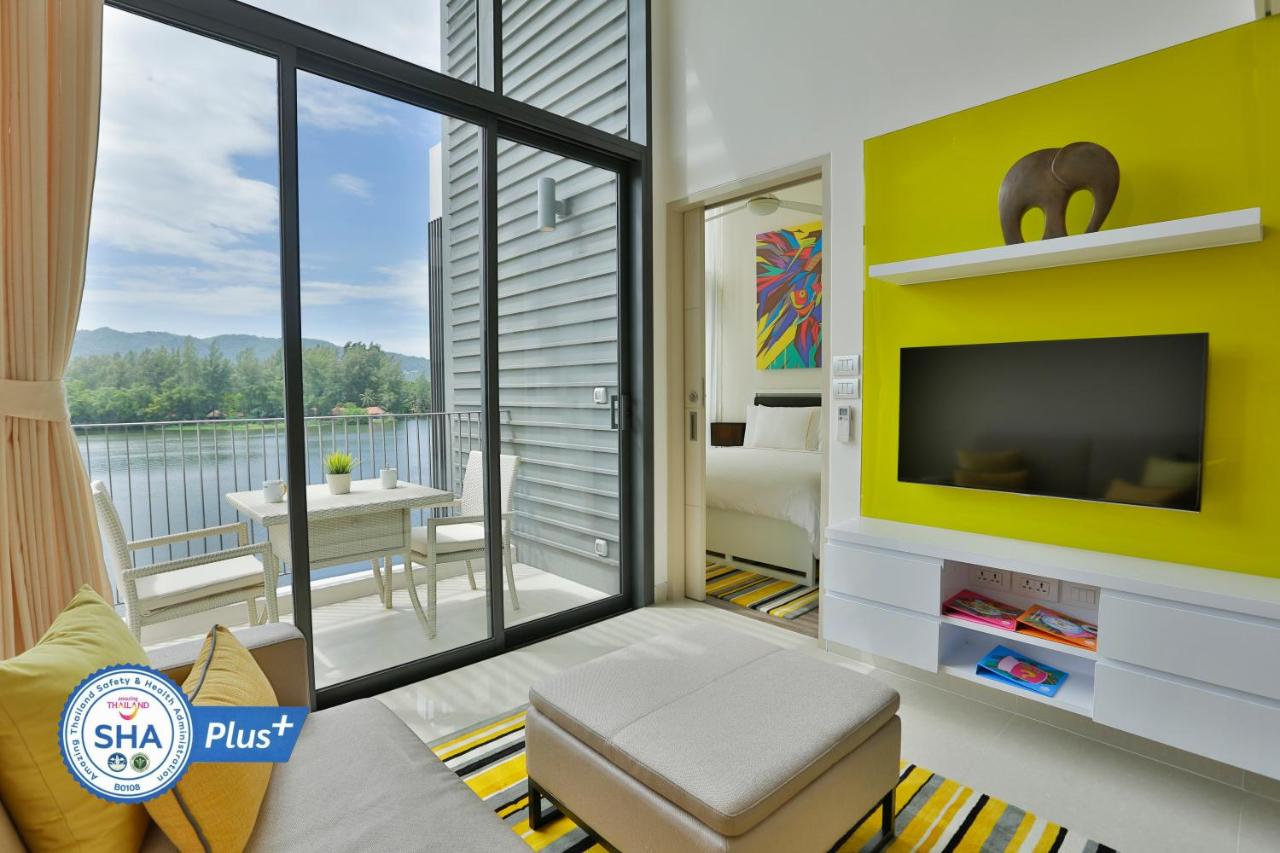 Cassia Phuket is located on Bang Tao Beach, 1 km from Xana Beach Club. The hotel has a sun terrace, and guests can enjoy a drink at the bar. All suites come with a separate bedroom, living area and has a private balcony offering an outdoor pool and views of the sea.
5. Arinara Bangtao Beach Resort
Arinara Bangtao Beach Resort is a great base from which to explore this vibrant city. Only 22.5 km away, this 4-star hotel can be easily accessed from the airport. For those of you who want to venture out, Phuket Adventure Mini Golf, Masjid Mukaram Bangtao, Wat Anamai Kasem are just some of the attractions available to visitors. Take advantage of a wealth of unrivaled services and amenities at this Phuket hotel.
6. Best Western Premier Bangtao Beach Resort & Spa
Best Western Premier Bangtao Beach Resort & Spa is located along the white sands of Bangtao Bay and offers beautiful views, 2 swimming pools and fitness room. Offering direct beach access, Bangtao Beach Resort is just a 10-minute drive from Laguna Phuket Golf Club and Phuket FantaSea. Rooms at Best Western Premier Bangtao Beach offer views of the sea or garden.
7. Pai Tan Villas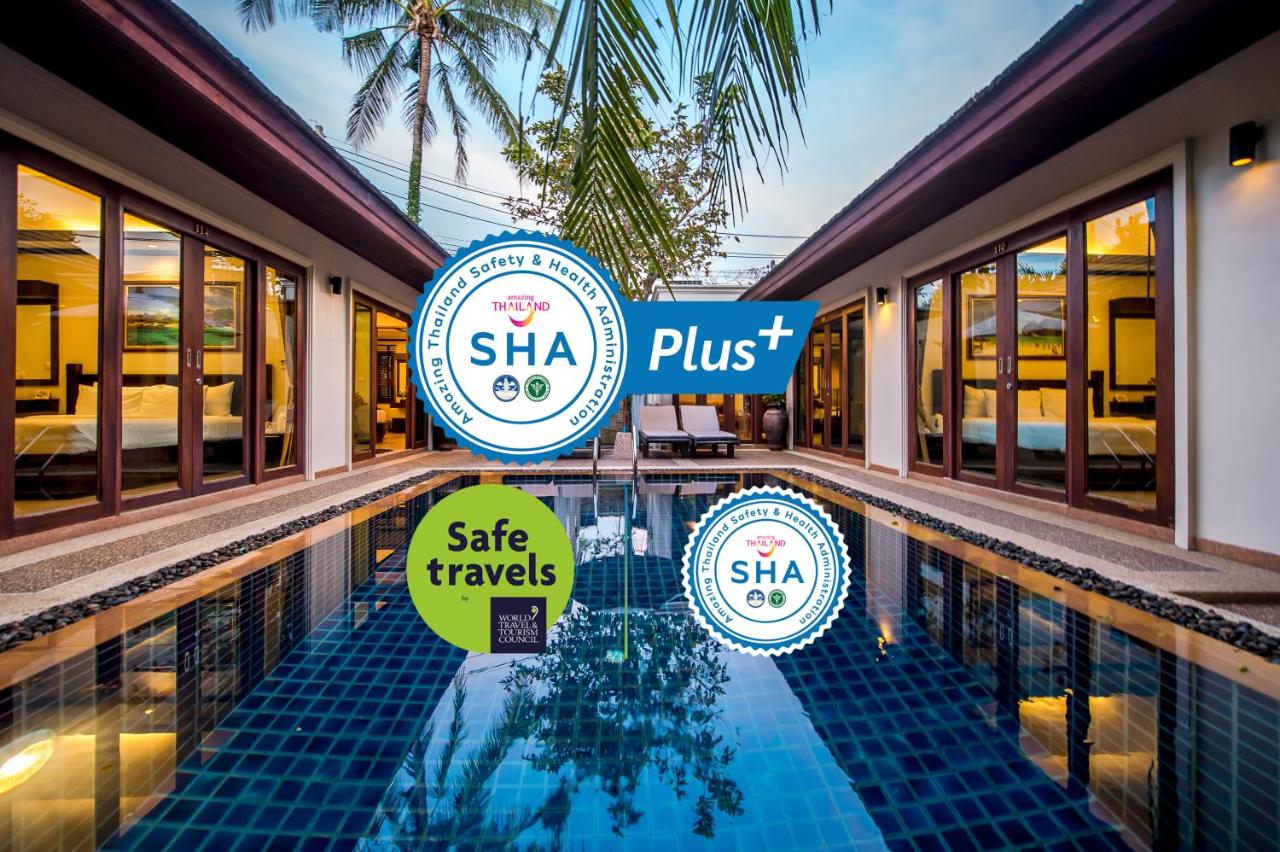 Boasting 14 exclusive villas built around 2 swimming pools, Pai Tan Villas is located along Bang Tao Beach (5 minutes' walk), it is a 25-minute drive from Phuket Airport. Places of interest nearby: Surin Beach, Porto De Phuket, Boat Avenue, Blue Tree, Laguna Area and etc. Grab and Food Panda are available in the area.
8. HOTEL COCO Phuket Beach
HOTEL COCO Phuket Beach is offering perfect romantic getaways with friendly Siamese's impressive "COCO Smile Services" and the real touch of nature just 3-8 minutes' walk to the white sandy beach and peaceful sea breeze at Bang Tao Beach, Laguna area.
9. Angsana Villas Resort Phuket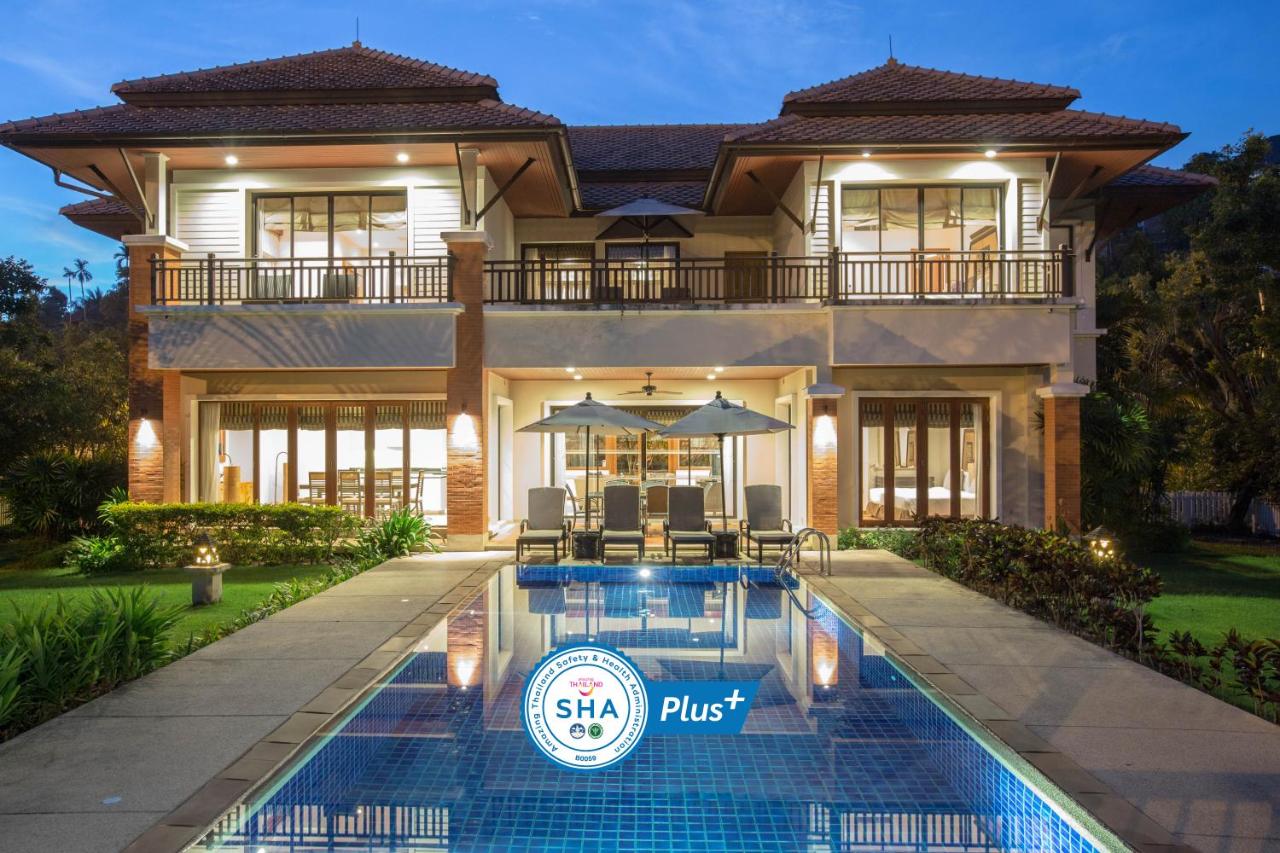 Angsana Villas Resort Phuket offers varied accommodations in a remarkable family setting. Situated within the exceptional integrated of Laguna Phuket, the suites and villas unfold over a beautiful green landscape and tranquil atmosphere. The resort features stunning residential-style accommodation, including private villas with fully equipped kitchenette, spacious dining & living areas and Thai Sala pavilion, all three and four-bedroom villas have private pools.
10. SAii Laguna Phuket
SAii Laguna Phuket is a Phuket Sandbox hotel located on Bang Tao Beach. It offers rooms with a private balcony. The resort is equipped with a spa, an outdoor pool and fitness centre. A kid's club and babysitting service are available.
11. Angsana Laguna Phuket
Angsana Laguna Phuket is an integrated resort complex renowned for its quality and excellence. Angsana Laguna Phuket is a fun-filled destination that offers the best in sun, sand and sea. As part of Laguna Phuket, this beachfront resort has unrivalled access to the emerald waters of the Andaman Sea. With the variety of rooms and suites, 6 dining venues including stylish XANA Beach Club, the award-winning Angsana Spa, Laguna Phuket Golf courses and enjoy complimentary land and water sports, indoor & outdoor playground at Kids Club, you will be spoilt for choice. Angsana's size and offerings allow for new experiences with each stay, and superior services and special events are guaranteed to bring ultimate satisfaction to both new and returning guests.
12. The Pavilions Phuket
Perched high above Layan Beach, The Pavilions Phuket Resort is as spacious as it is private and peaceful. Decidedly adult, each private villa is a haven of tranquility. Whether you're celebrating a special occasion or looking to relax and reconnect, The Pavilions Phuket is your perfect intimate escape.
13. Sunwing Bangtao Beach
Sunwing Bangtao Beach is a fully contained family resort with its own restaurants, entertainment programs and a host of activities for all ages. For those whose ideal vacation consists of sipping colorful concoctions while dipping a toe in the surf or dozing off under swaying tropical trees, then Sunwing Bangtao Beach fits your perfect holiday destination.
14. Oxygen Villa by Two Villas Holiday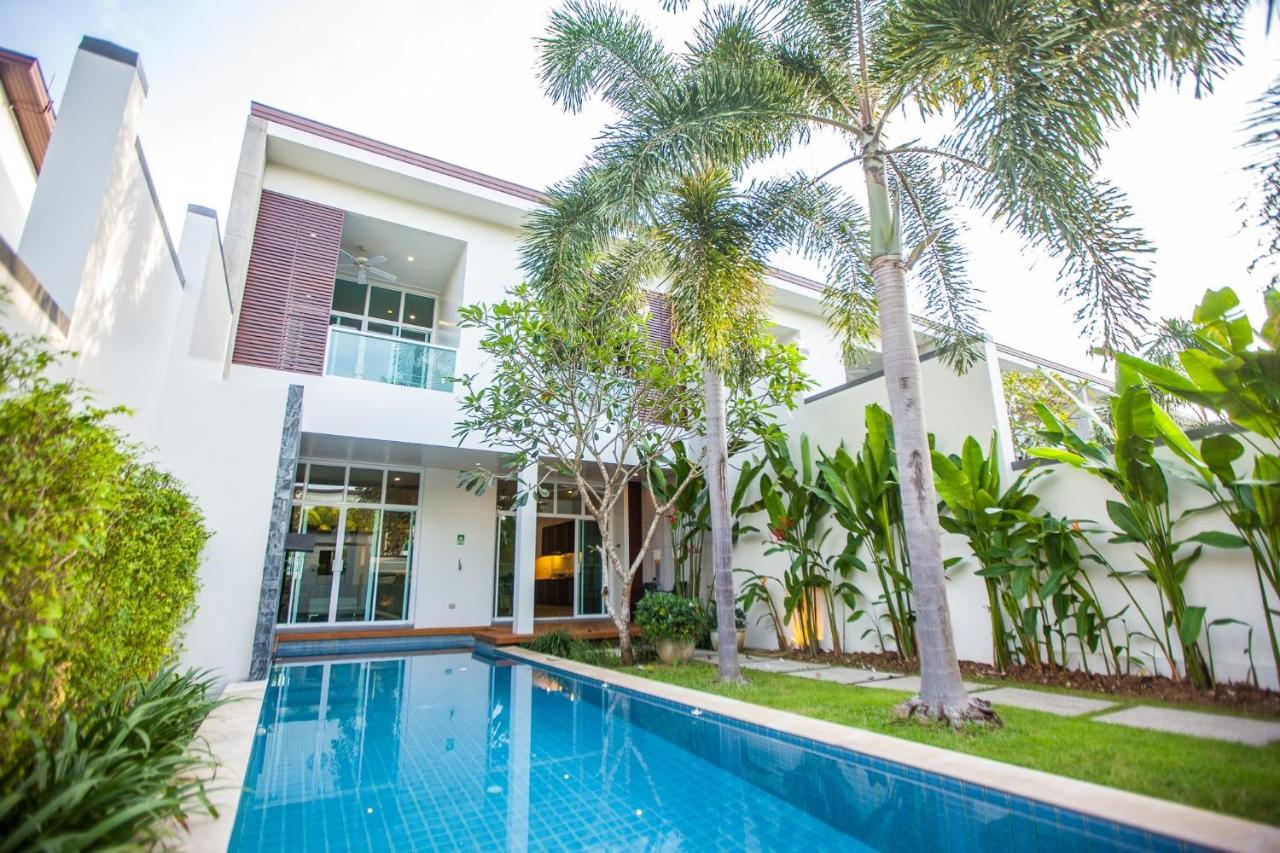 At Oxygen Villa by Two Villas Holiday you can enjoy the contemporary comfort of a spacious open-plan living and dining area that opens onto the garden and swimming pool with a waterfall surrounded by a high wall, and upstairs bedrooms with broad balconies and views of the beautiful hilly green scenery. Each of the upstairs bedrooms has an en-suite bathroom with sunken bath and separate shower, all stylishly fitted out in black and white.
15. Wings by Two Villas Holiday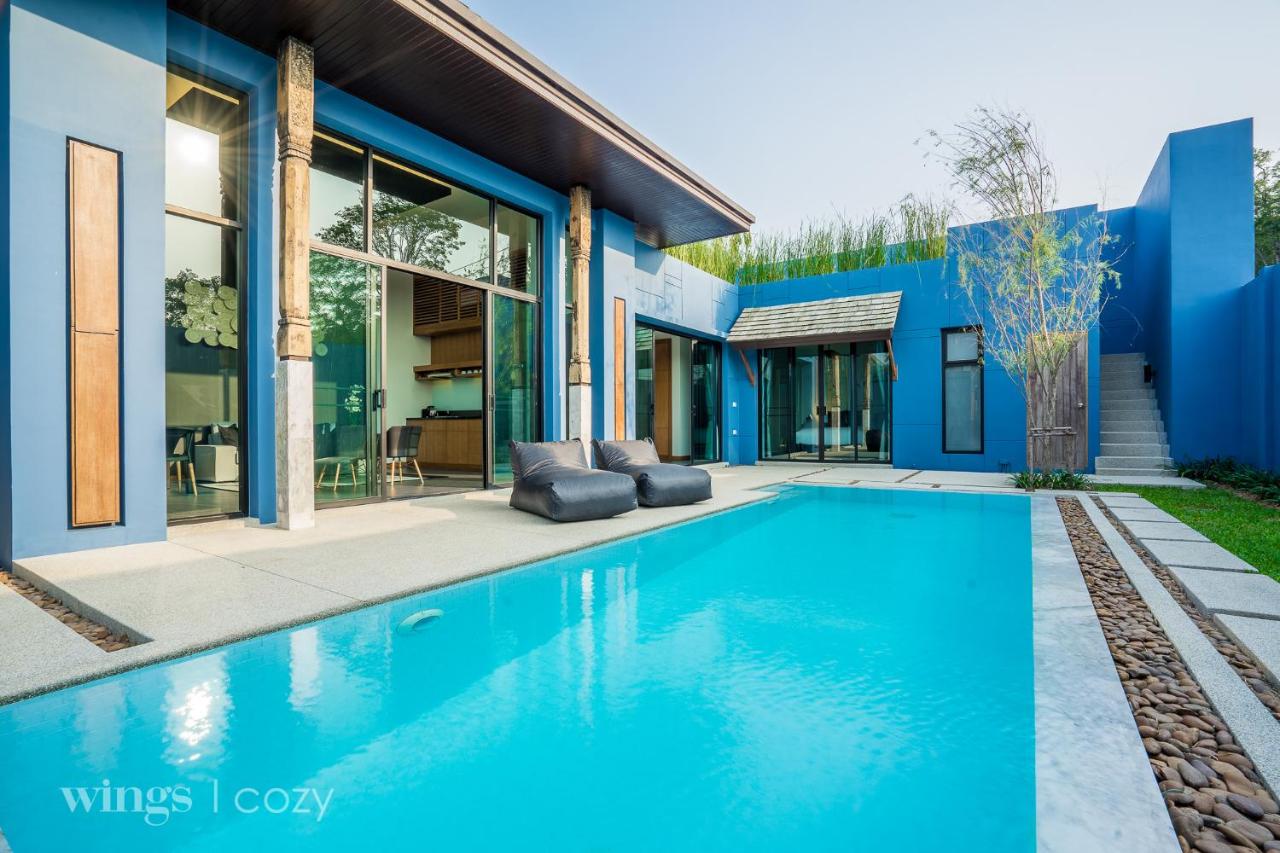 Located in Bang Tao Beach, Wings Phuket Villa by Two Villas HOLIDAY offers an outdoor pool and a fitness centre. This self-catering accommodation is 1.9 km from Laguna Phuket Golf Club. Unit at Wings Phuket Villa by Two Villas HOLIDAY features a terrace. Equipped with air-conditioning, guests can enjoy a pool and a garden view from the villa. There is a full kitchenette with a fridge. A private bathroom comes with a bathtub or shower.
16. Pumeria Resort Phuket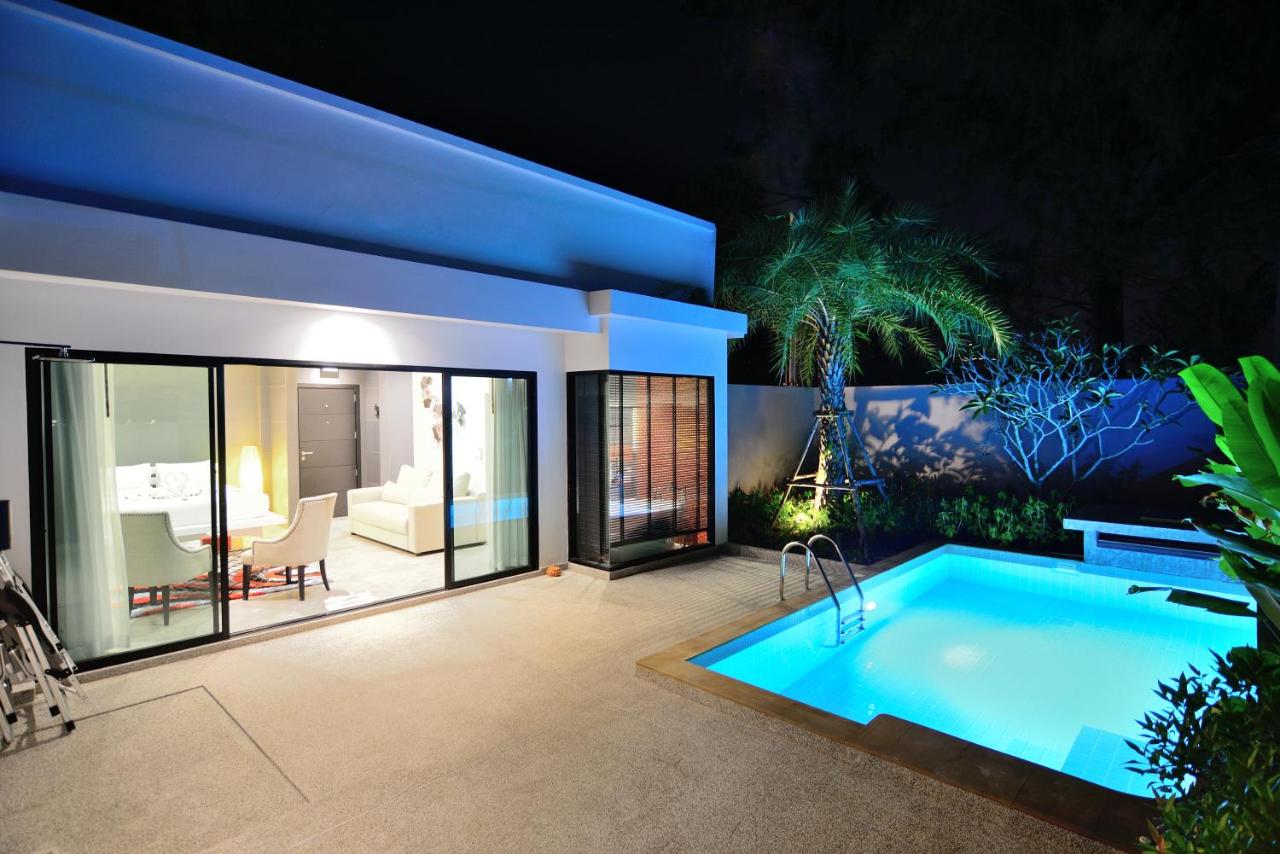 Pumeria Resort Phuket is the first luxurious Halal resort in Phuket located just half kilometer to Bang Tao Beach. The guesthouse designed building consists of 6 luxurious suites with private pool and bathtub in every suite. The resort offers 3 suite types which are Luxury type, Loft type, and Modern type.
17. Hanuman V.I.P Hostel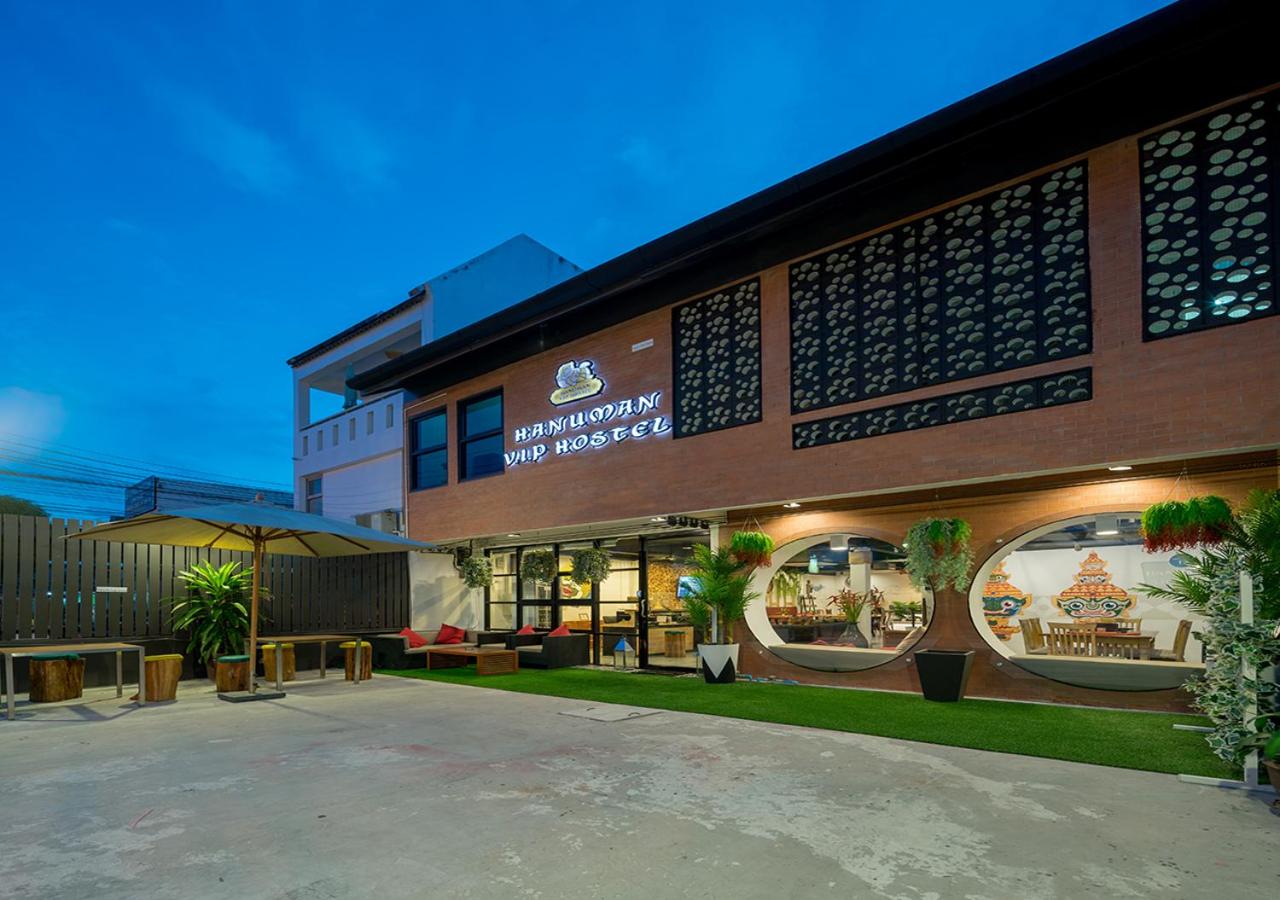 Located within 2.1 km of Bang Tao Beach, Hanuman V.I.P Hostel provides accommodation with a shared lounge and free WiFi throughout the property.
18. Areeca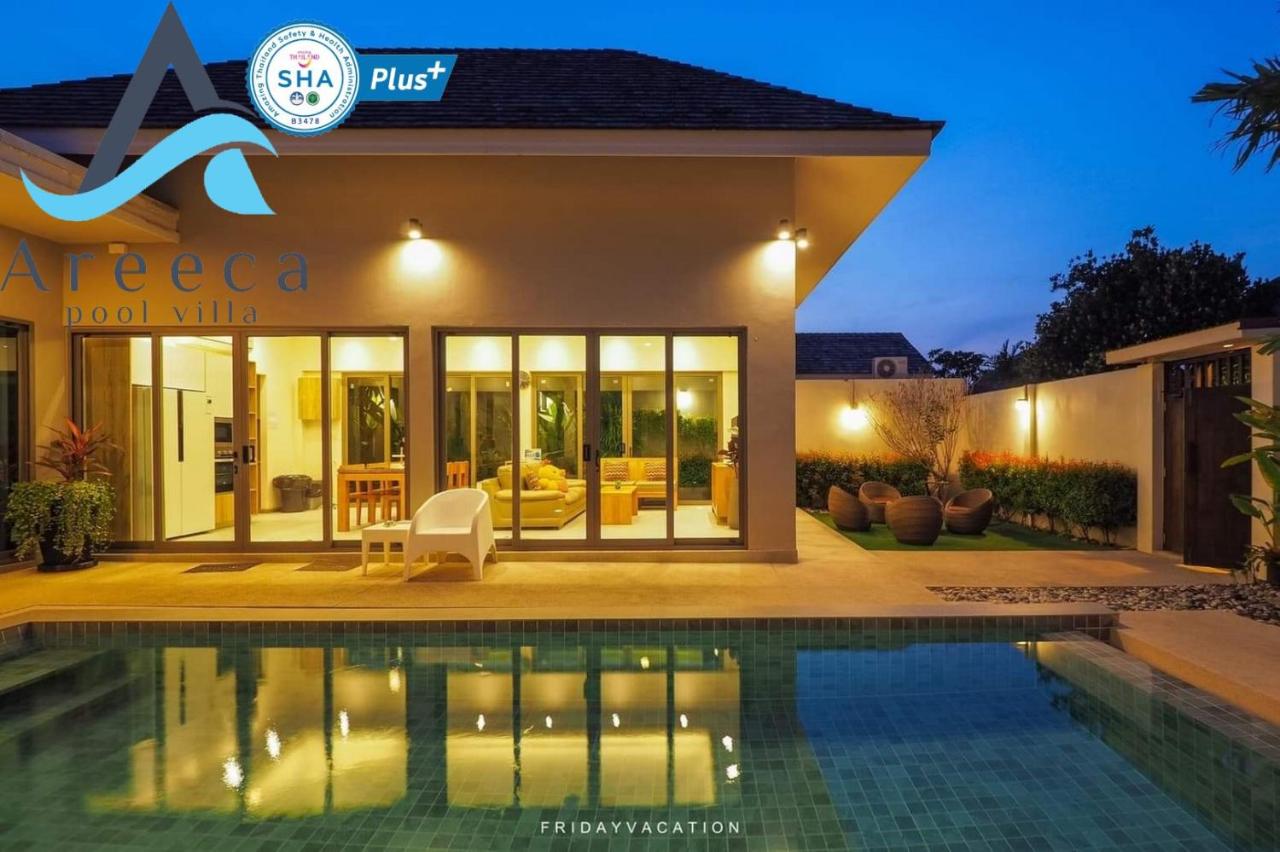 Providing garden views, Areeca Pool Villa in Bang Tao Beach provides accommodation, an outdoor swimming pool, a shared lounge, a garden and a terrace. The units feature a fireplace, a living room with a sofa, free WiFi, a kitchen, a private bathroom with a hairdryer, a flat-screen TV with cable channels, a balcony and views of the pool. All units are air conditioned and include a seating and/or dining area.
19. Yipmunta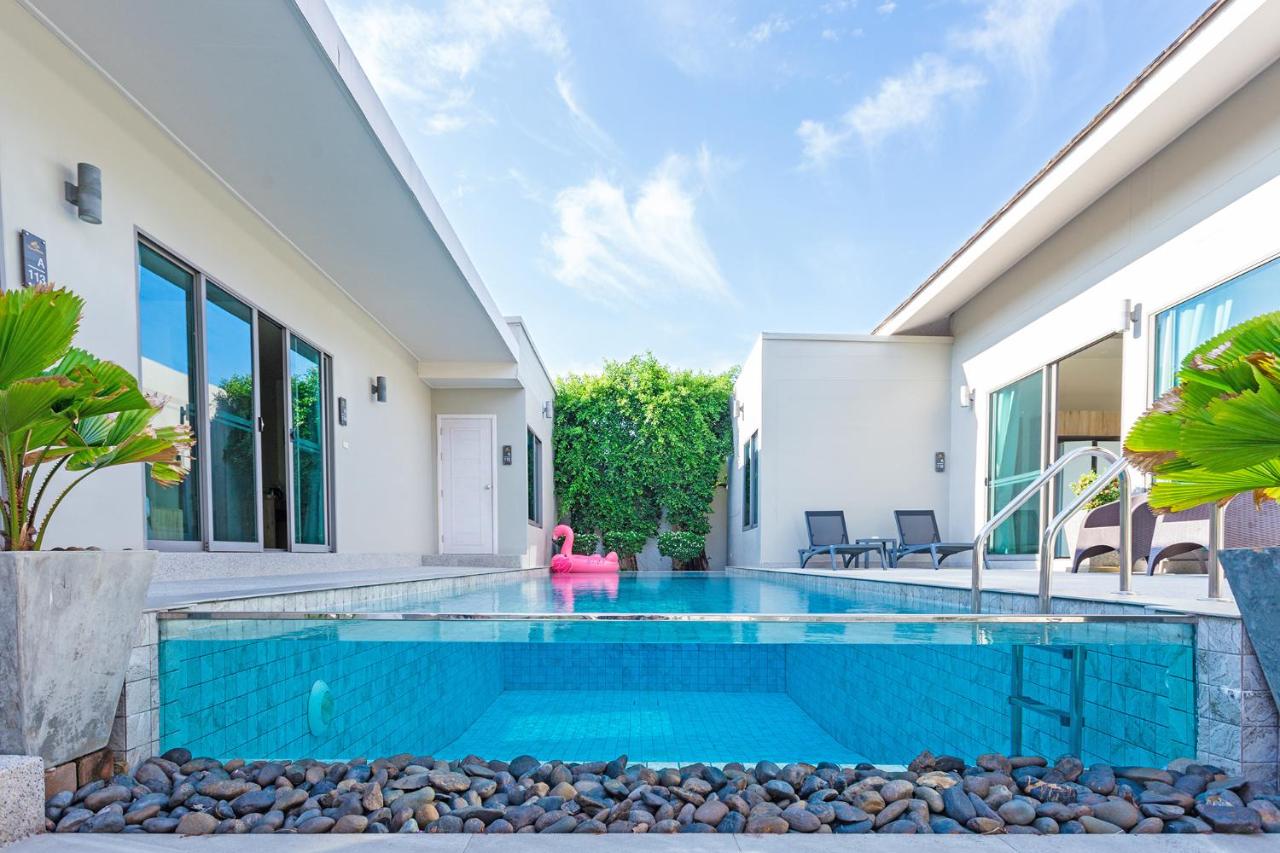 Featuring garden views, Yipmunta Pool Villa in Bang Tao Beach features accommodation, an outdoor swimming pool, a bar, a shared lounge, a garden and a terrace. The accommodation has a spa bath and a hot tub. The air-conditioned units are furnished with tiled floors and feature a private bathroom, a flat-screen TV, free WiFi, desk, a living room, an equipped kitchen, patio and views over the pool. There is a seating and a dining area in all units.
20. Gold Chariot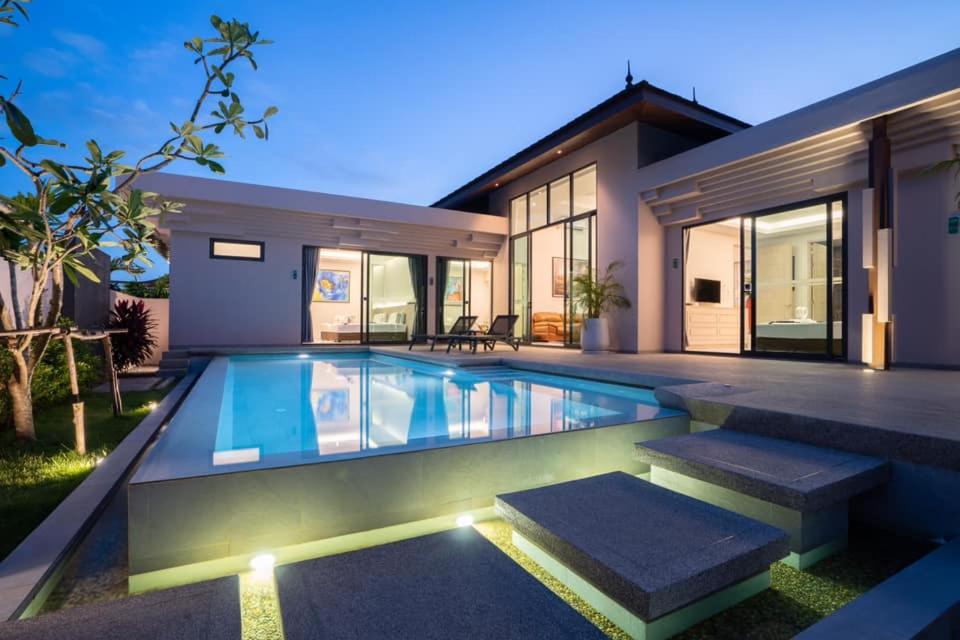 Boasting air-conditioned accommodation with a balcony, Gold Chariot pool villa is situated 2.3 km from Bang Tao Beach.
21. Areeca Mahogany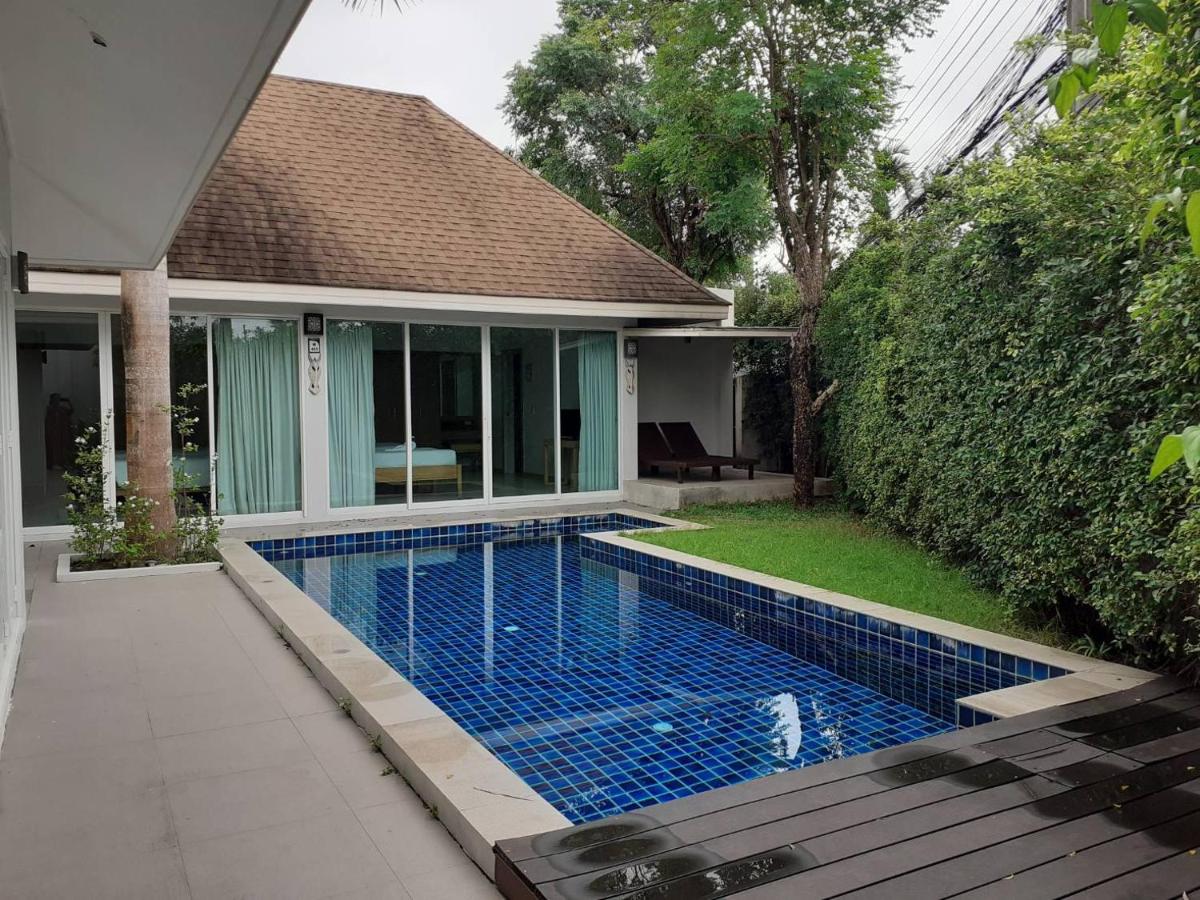 Areeca Mahogany is a Phuket Sandbox accommodation situated 1.8 km from Bang Tao Beach. Areeca Mahogany is offering 1 bedroom / 2 bedrooms / 3 bedrooms / 4 bedrooms villas and every villa has a private swimming pool.
22. Laguna Holiday Club Phuket Resort
Laguna Holiday Club Phuket Resort is centrally located amid the lush garden surrounds of Laguna Phuket overlooking the Laguna Golf Club's scenic fairways and just 20 minutes from the airport. The resort features spacious suites available in selection types ranging from 65-113 square meters. All suites feature separate living and dining area, convenient kitchens and furnishings. Resort amenities available to guests include a swimming pool with waterslide, a pool bar, restaurant, kids club, game room, and fitness in the resort.
23. Chabana Resort
Currently not SHA Plus certified
Chabana Resort is located by edge Laguna and nearby Boat Avenue, offering panoramic view of lagoon. Resort features 30 beautifully appointed rooms designed in contemporary Thai style with cool & cozy colors creating a fine relief atmosphere.
24. Allamanda Laguna Phuket
Currently not SHA Plus certified
Allamanda Laguna Phuket offers spacious accommodation on Phuket's Bang Tao Beach, easy access to a golf course and friendly service. The serviced apartment is in the heart of Laguna complex. Ideal for any type of guests — couples, families or small groups. Rooms feature an Asian contemporary design. They are fitted with a separate living room and a fully equipped kitchenette. Allamanda Laguna Phuket has a swimming pool and offers kayaking, paddle boats, as well as other leisure activities.
25. Casuarina Shores
Currently not SHA Plus certified
Casuarina Shores is a private residence 200m from the center of Bang Tao Beach between Laguna Quest and Laguna Outrigger Resort. The property has spacious garden with shady paths for walking around, sauna and fitness center, 2 large swimming pools, Jacuzzi pool with warm and cold hydro massage, 2 shallow non-slip pools safe for children, children slides, rocking chairs, tunnels, sun beds, umbrellas, shady gazebos, BBQ and Open Bar for private parties, professional massage chairs, 24h security, CCTV, parking and elevators.
---
Bang Tao Beach Hotel Tips!
In the heart of Bang Tao Beach is the ideal location for staying in luxury resorts spread around between small lagoons with beauty of sandy beaches and spectacular views. Here you will find everything you need for a comfortable and relaxation holiday.
Among the five-star resorts and the Laguna Group's golf courses, there are also budget friendly hotels and more local accommodations around the small fishing village in the south of Bang Tao Beach.
For less bustling and peaceful atmosphere, you can check the accommodation in northern part of Bang Tao Beach that is still almost untouched by mass tourism.
Other Phuket Sandbox Hotels
If you are interested in other areas as well, find SHA Plus certified hotels in other popular areas of Phuket:
For the full list of Phuket Sandbox Hotels including all the hotels that have been certified as SHA Plus hotels in Phuket check here ⬇️