Planning your holidays in Thailand and looking for a hotel in Phuket's Chalong area? Find the list of the best Chalong hotels, including the most popular Phuket hotels in Chalong Bay that will help you choose accommodation near Chalong Pier for your trip to Thailand.
Chalong
Chalong is one of the six sub-districts of Mueang Phuket District, located about 8 kilometers west from Phuket Town. Chalong is a fairly developed place with shopping centers, restaurants, bars, massage parlors, large dive centers, hospitals, and schools.
Popular tourist sites in Chalong area include Wat Chalong, Chalong Pier, Phuket Zoo, Island Safari, Siam Safari and Snake Park. Chalong also has its beach but it is not suitable for swimming and is mainly used as the starting point for ship and yacht excursions to the nearby islands.
Where to book near Chalong hotels?
The most convenient way to book Chalong Bay hotels is by using a reliable online travel agent such as Booking.com.
---
Note! While most of Patong hotels are offering airport pick-up service, booking a separate Phuket Airport transfer to Patong Beach in most cases is significantly cheaper than transfer arranged by the hotel
---
List of Chalong Hotels
Majority of accommodations in Chalong are inexpensive guesthouses and boutique hotels. In fact, the area is popular as the place to find an inexpensive home for long-term tourists. There are few luxury hotels in Chalong area where you will also find huge villas with pools.
The most popular hotels in Chalong are listed below.
---
To decide on the best option for the trip, more detailed information on each of the hotels with reviews, prices and availability of rooms for the selected dates can be found by clicking the links provided.
---
1. The Blue Phuket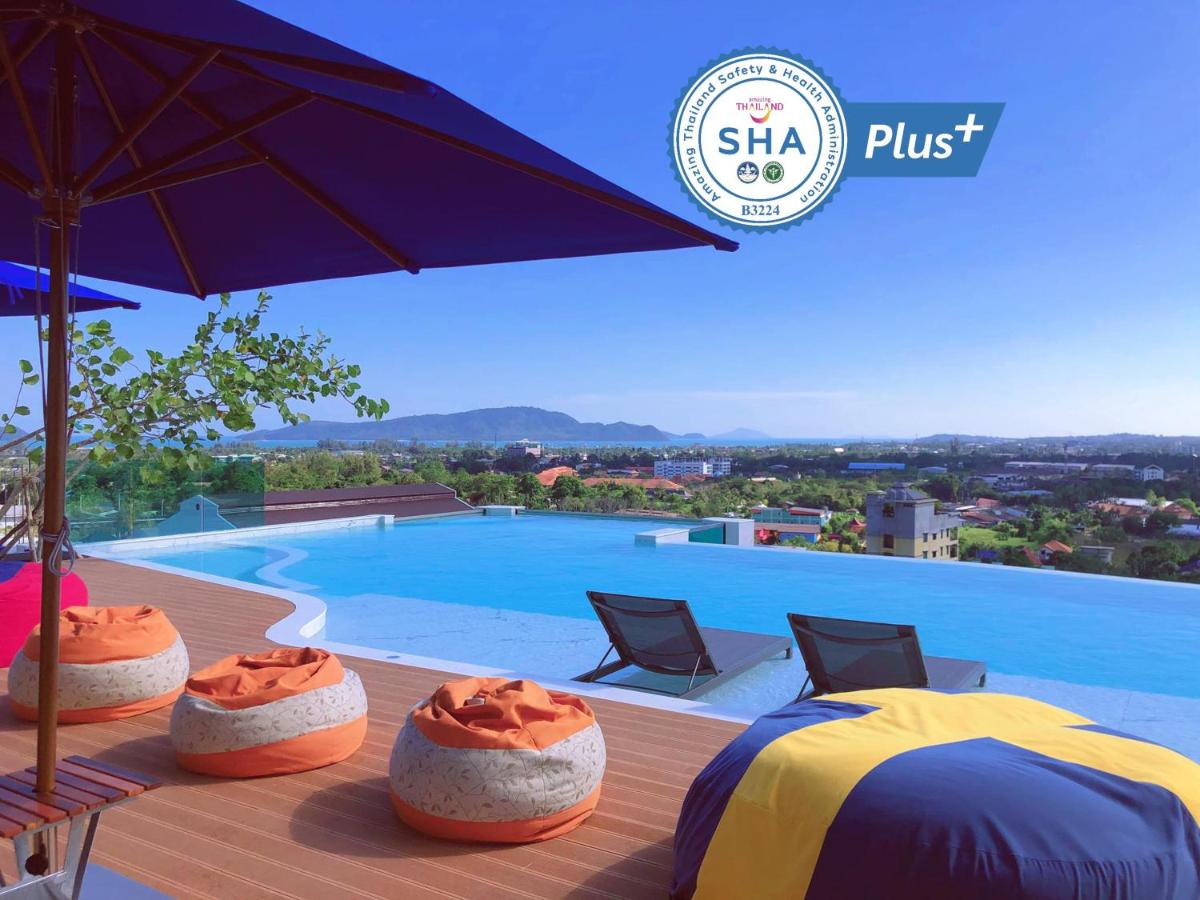 The Blue Phuket is located in the heart of Phuket on Soi Chaopha 50 nearby Tiger Thai-Boxing Training Camp and not too far from Chalong temple, Phuket's most famous temple which is hard to miss. Providing warm and cooperative service accompanied by great Thai hospitality, the charming guest rooms are ideal for people who are seeking a visually breathtaking scenery combined with a tranquil and refreshing atmosphere.
2. Cocoville Phuket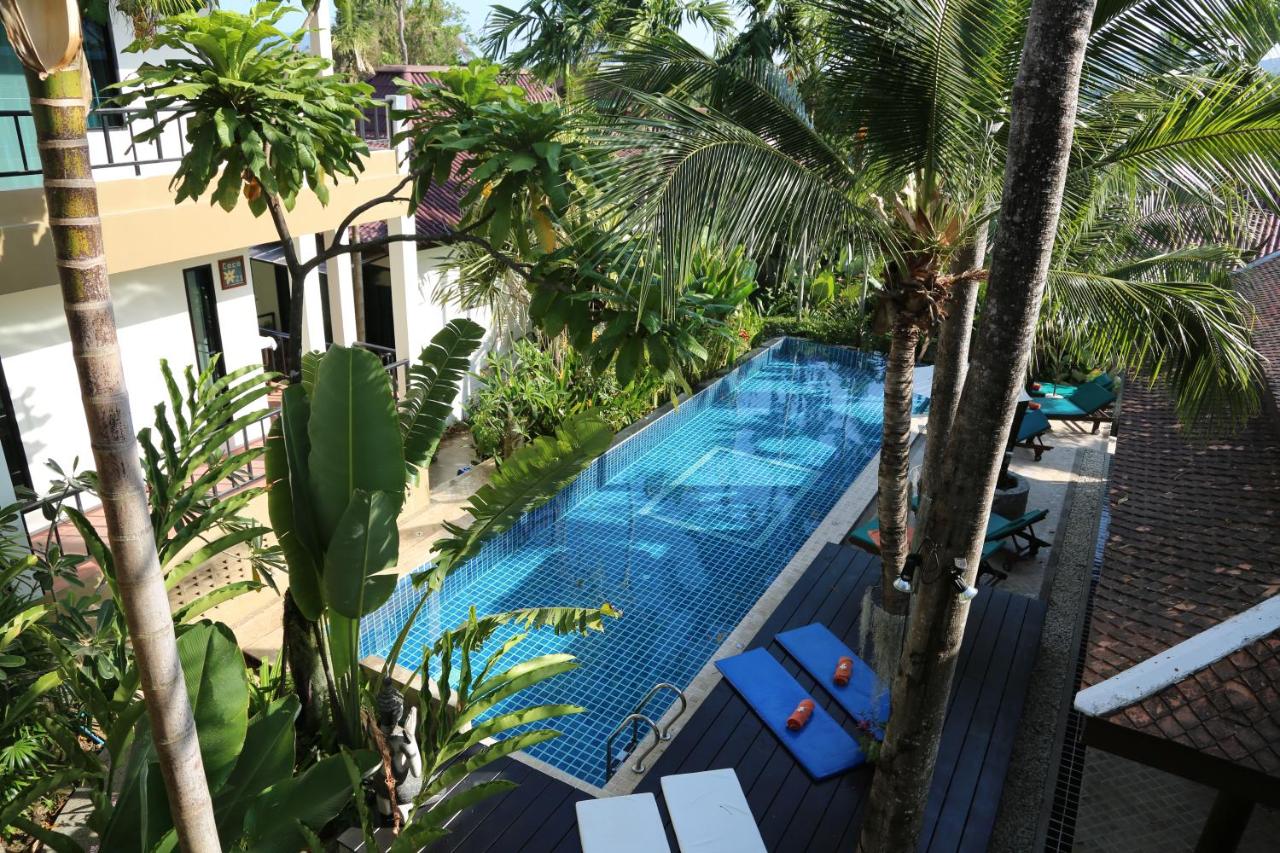 Designed around landscaped gardens, Cocoville Phuket offers private villas with direct access to its 2 outdoor pools. This tropical resort in lively Chalong provides free Wi-Fi and 2 dining options. A 10-minute walk brings guests to various gyms such as Tiger Muay Thai, Dragon Muay Thai, Phuket Top Team, Titan Gym and Unit 27. Fitted with tiled or wooden flooring, the air-conditioned villas are each equipped with a cable TV and radio. The kitchenette comes with an electric kettle and fridge.
3. Anchanlina Hotel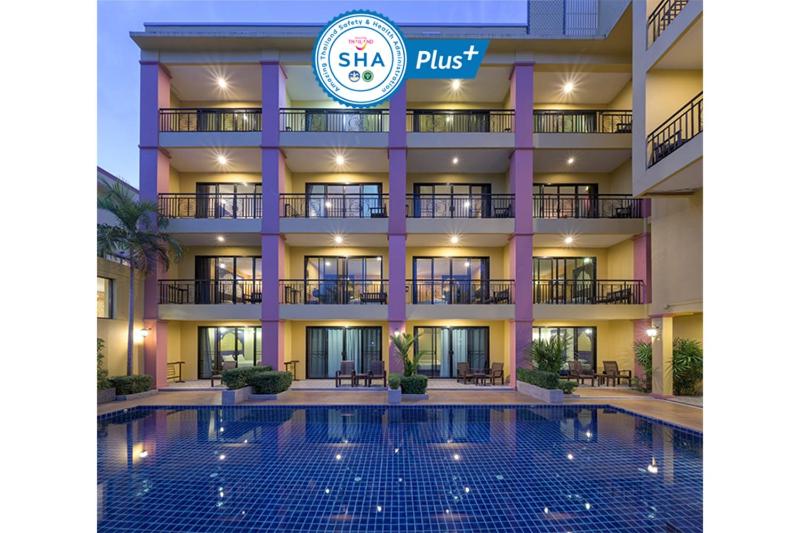 Set in Chalong, Anchanlina Hotel offers 4-star accommodation with private balconies. With an outdoor swimming pool and sun terrace, the 4-star hotel has air-conditioned rooms with free WiFi, desk and a flat-screen TV. Tiger Muay Thai and MMA Training Camp is a few steps from Anchanlina Hotel.
4. The Elysium Residence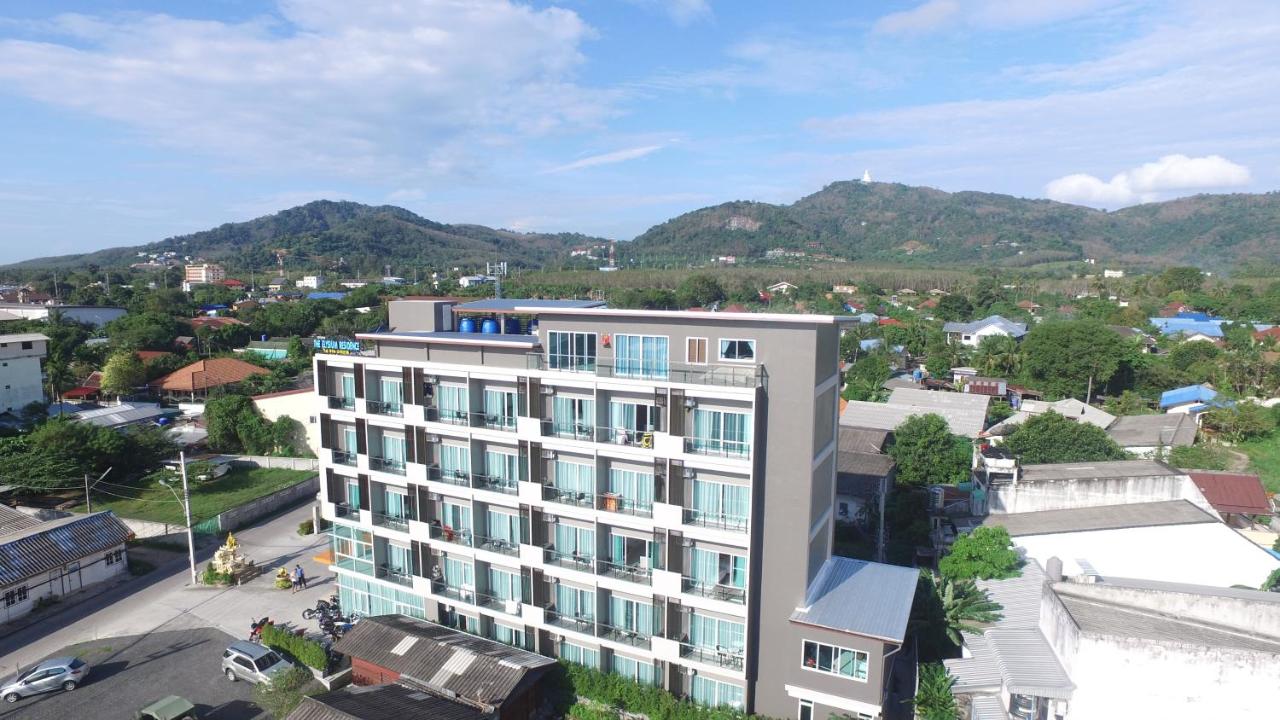 Situated 1.1 km from Chalong Pier, The Elysium Residence features outdoor swimming pool, fitness centre and shared lounge. This 3-star hotel offers rooms fitted with air conditioning, flat-screen TV with satellite channels, fridge, kettle, shower, hairdryer and desk.
5. Flora Ville
Flora Ville is on Chalong Beach, a 10-minute walk from Tiger Muay Thai. It features a restaurant, swimming pool and rooms with cable TV. The air-conditioned rooms at Ville Flora come with large windows that offer plenty of natural light. Each room is equipped with a refrigerator and private bathroom with hot shower facilities. Recreation choices include relaxing in the sauna.
6. Phuket Siam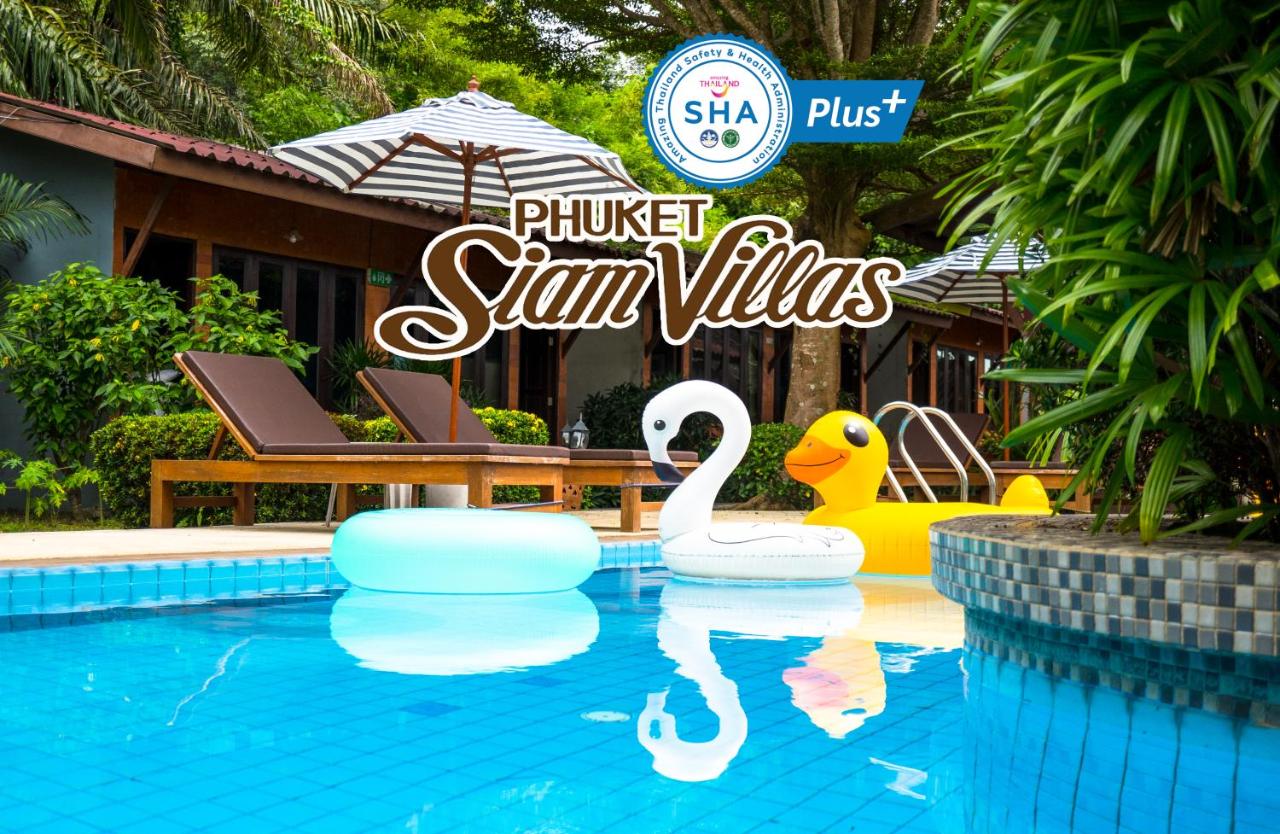 Located just 300 m from Tiger Muay Thai in Chalong, Phuket Siam offers an outdoor pool and free WiFi access in a public area. Guests can dine at its on-site restaurant serving Thai and International food. Featuring air-conditioning, each unit comes with a seating area and a private bathroom.
7. Happy Cottage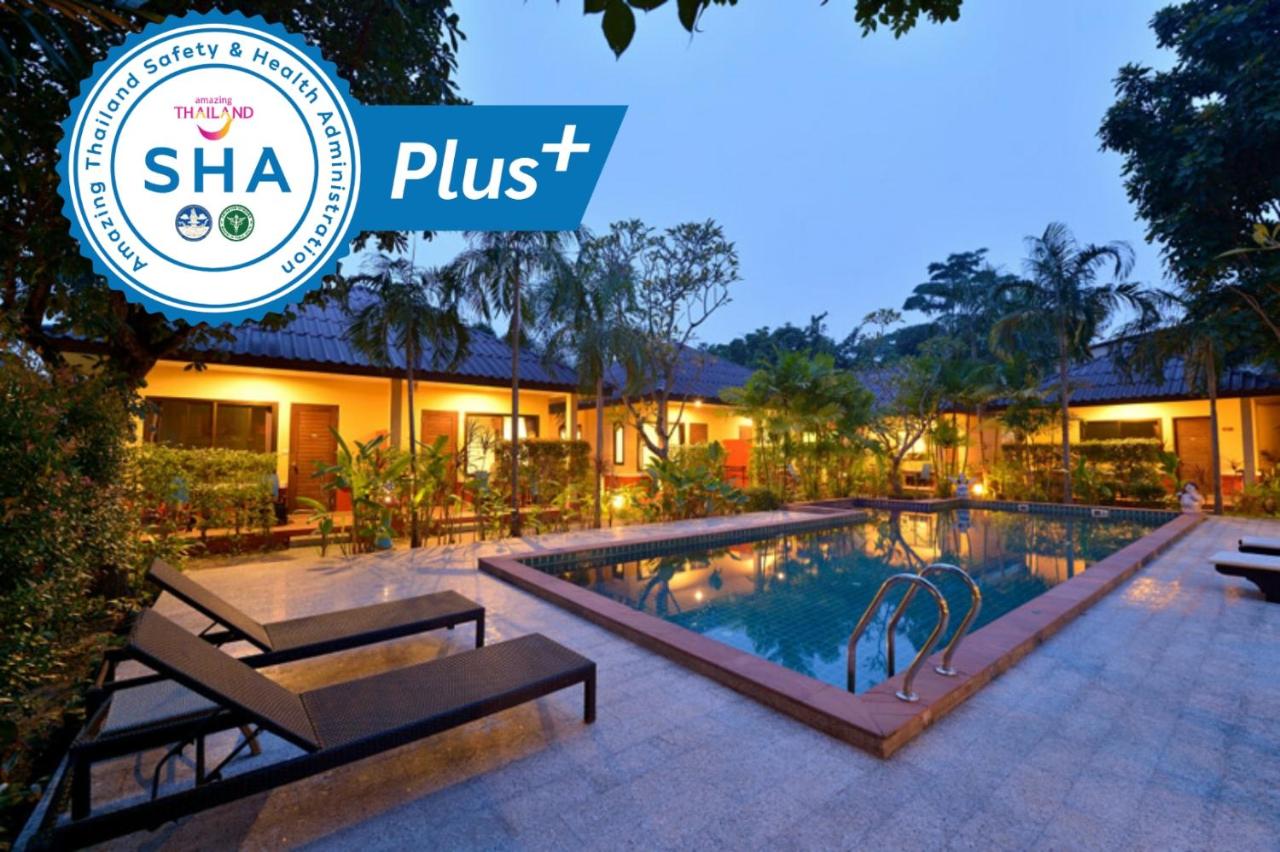 Nestled within beautiful gardens, Happy Cottage boasts an outdoor pool and tropical landscapes. It offers charming rooms with private balconies, a 6-minute drive from Wat Chalong and a 20-minute drive from Big Buddha View Point. Bright and spacious, rooms feature a colorful décor and large windows that allow much fresh air in.
8. Arch39 Beachfront Phuket
Arch39 Phuket Beachfront is a SHA Extra Plus accommodation with a restaurant, outdoor swimming pool, a fitness centre and bar in Chalong. With a garden, the 4-star hotel has air-conditioned rooms with free WiFi and a seating area.
9. Vipa House Phuket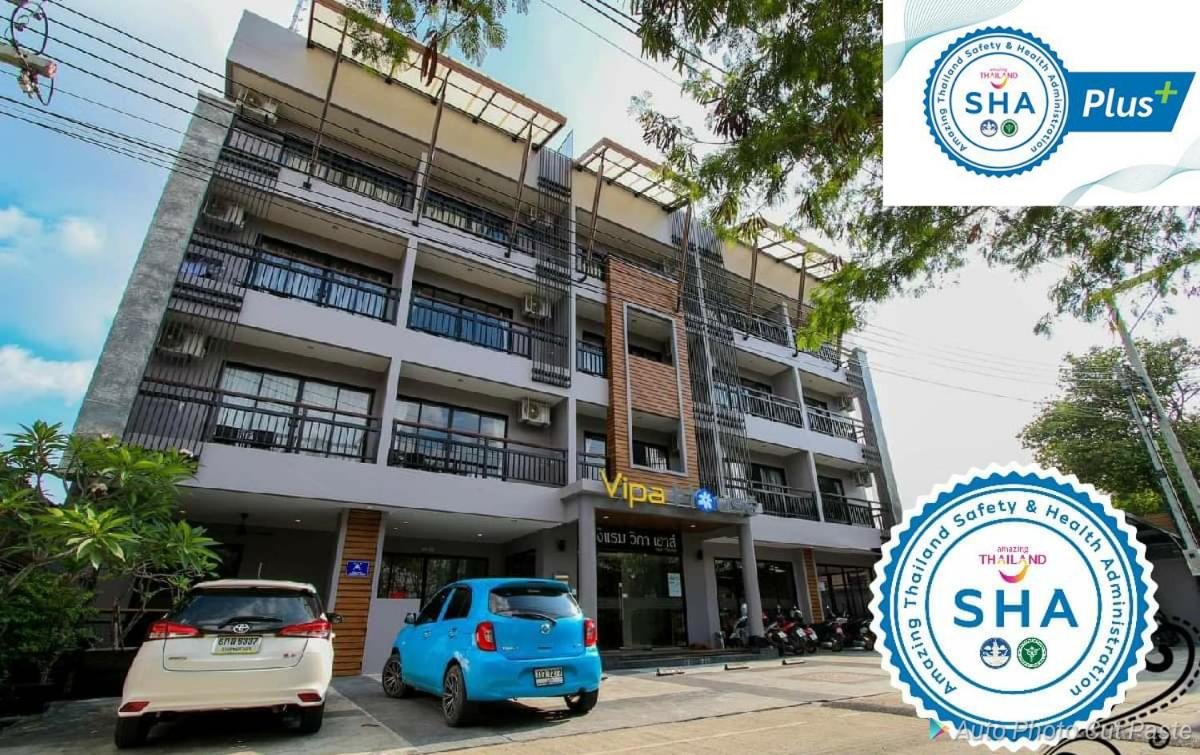 Well-positioned in Chalong, Vipa House Phuket is the ideal point of departure for your excursions in Phuket. The city center is merely 8 km away and the airport can be reached within 50 minutes. With its convenient location, the hotel offers easy access to the city's must-see destinations. Take advantage of a wealth of unrivaled services and amenities at this Phuket hotel. Vipa House Phuket is an ideal place of stay for travelers seeking charm, comfort and convenience in Phuket.
10. Aochalong Villa Resort & Spa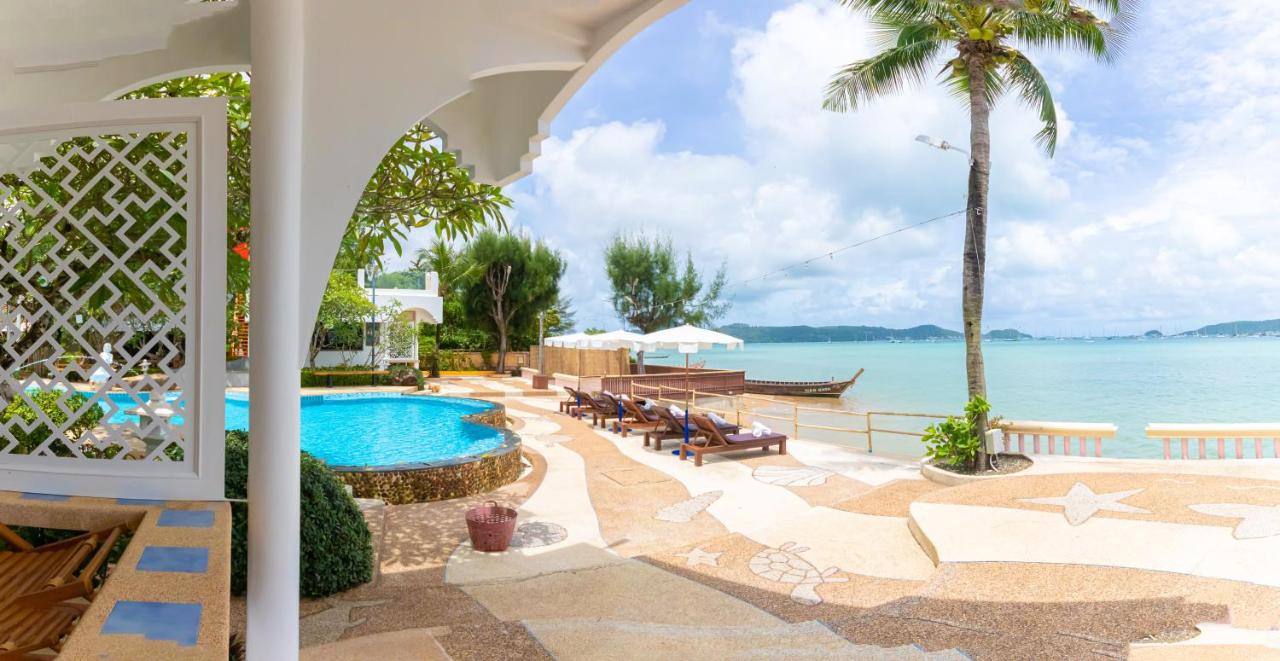 Aochalong Resort Villa & Spa is offering to escape the crowds and discover the real Phuket. The resort is set amongst beautiful tropical gardens and overlooks the calm waters of Chalong Bay and stunning offshore islands. Aochalong Villa was originally created as a private holiday retreat for family and friends of the Phuket-native owner, yet due to its success has expanded to include 50 villas and rooms welcoming holidaymakers from all over the world. The personal service and relaxed ambiance have never changed making Aochalong Villa Resort & Spa the perfect destination for families and romantic couples.
11. The Thames Pool Access Resort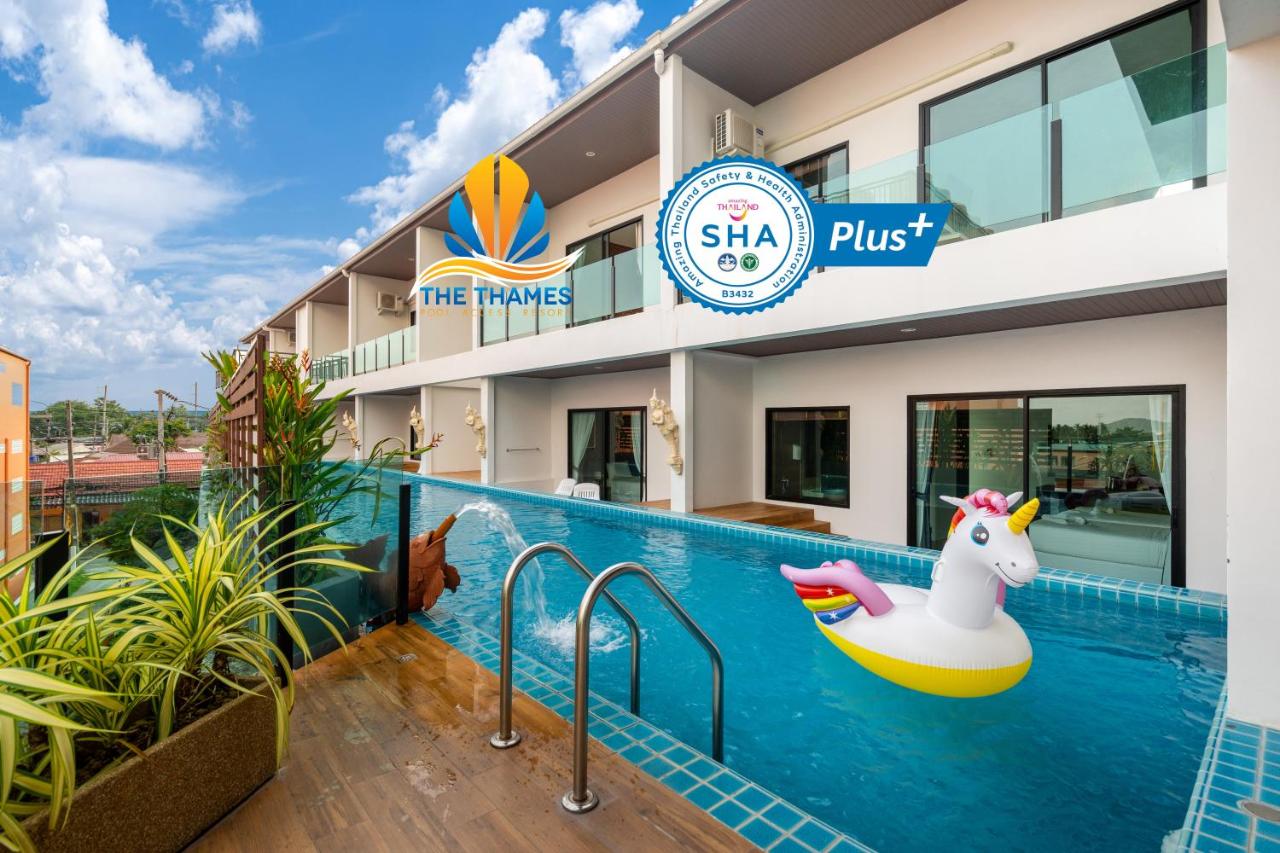 Thames Pool Access Resort is a contemporary hotel in the heart of urban Phuket. Nestled in Chalong, the hotel is within easy reach of international supermarkets, restaurants, top tourist attractions and Chalong Pier. The lovely beaches at Rawai, Nai Harn and Kata are all within 15 minutes' drive.
12. Wanawalai Luxury Villa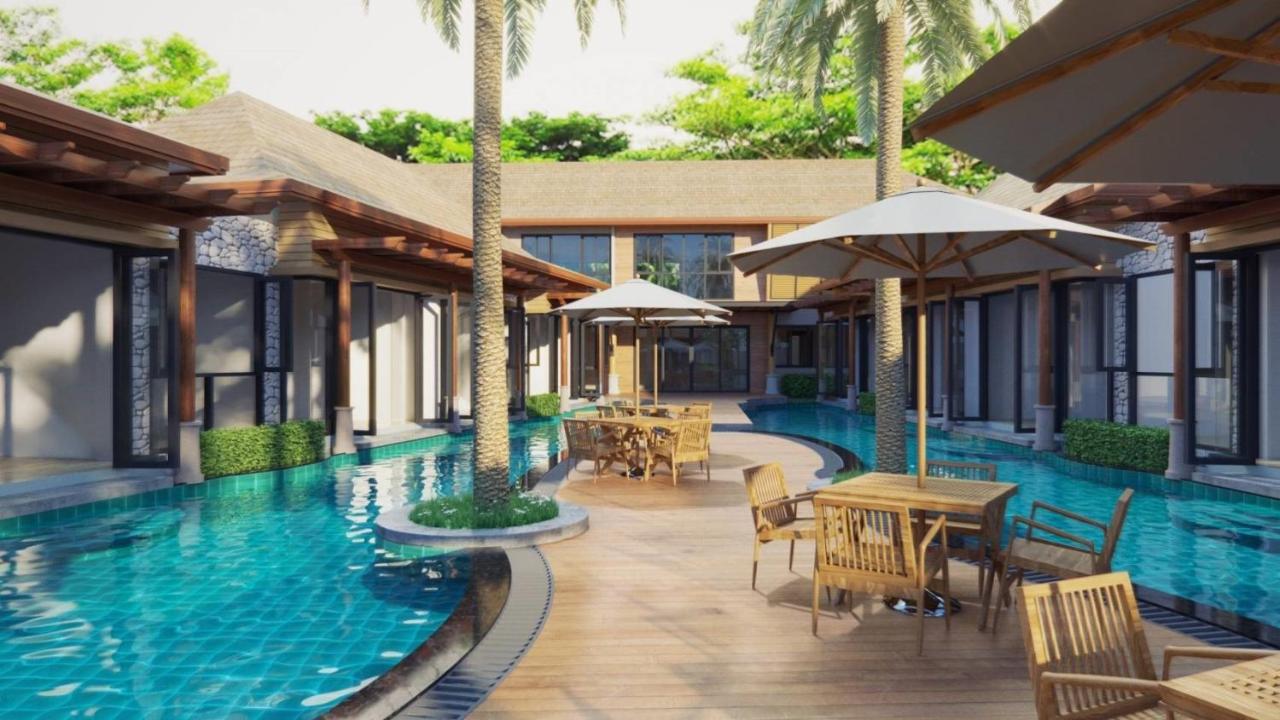 Located in Ban Na Bon, 2.4 km from Chalong Beach, Wanawalai Luxury Villa has a number of amenities including a restaurant, an outdoor swimming pool, a fitness centre and free WiFi. Featuring a 24-hour front desk, this property also provides guests with a terrace. The hotel features family rooms.
13. Anchan Boutique Hotel
Anchan Boutique Hotel features non-smoking accommodation with contemporary décor and a private balcony. It presents an outdoor pool, as well as an on-site restaurant. This boutique hotel is just a 5-minute drive from Dragon Muay Thai Training Camp and Phuket Top Team Mauy Thai Training Camp, which offer traditional Thai boxing training classes. All the trendy units are equipped with air conditioning, a kitchenette and a seating area.
14. OHO PHUKET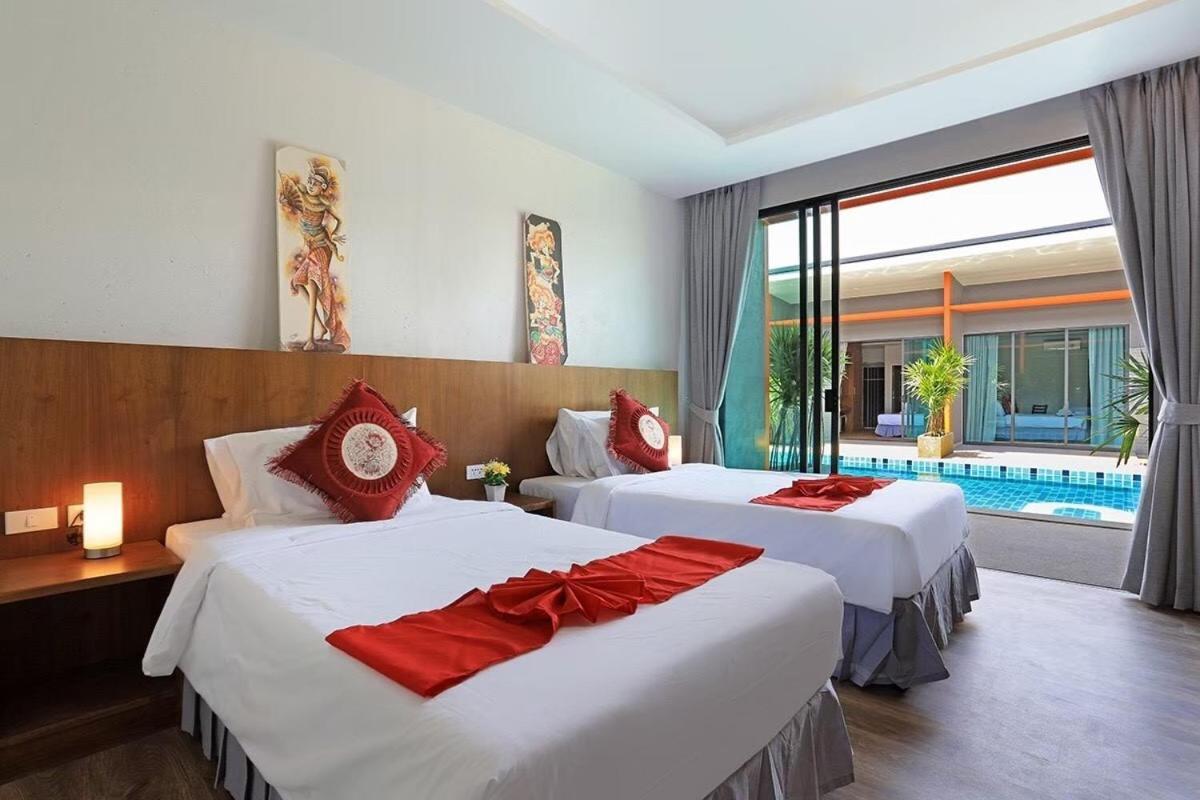 OHO PHUKET is situated in Ban Na Bon. This 3-star hotel has a restaurant and terrace.
15. Coco Retreat Phuket Resort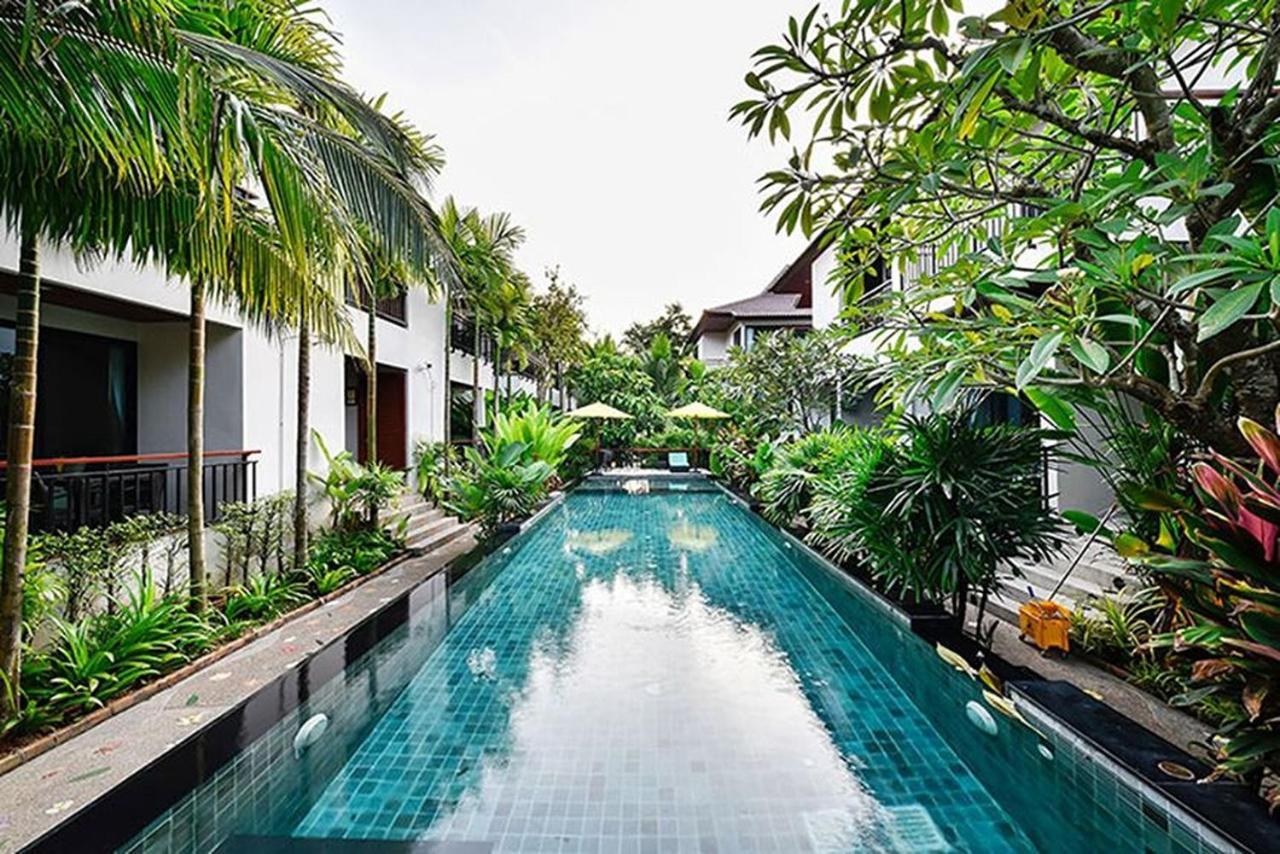 Coco Retreat Phuket Resort is located on a beautiful hillside in the South of Phuket near the well-known Wat Chalong Temple and offers a breathtaking mountain view at the famous Big Buddha of Phuket.
16. Anchan Private Pool Villas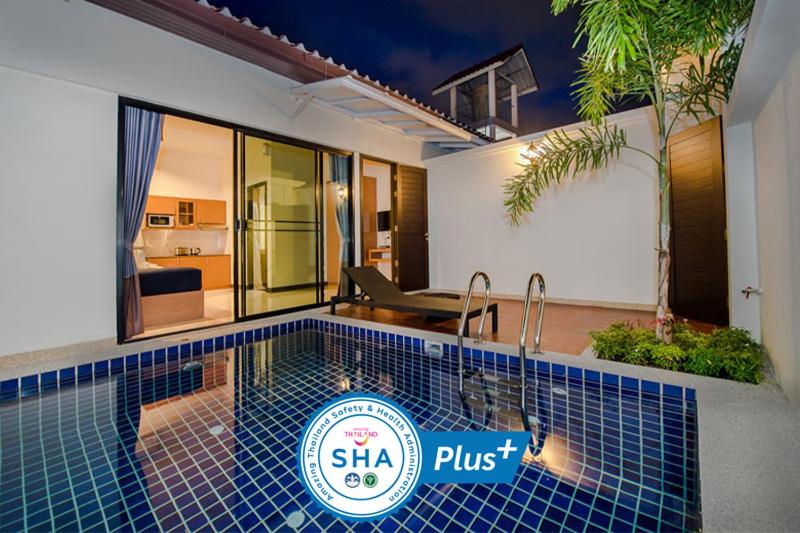 Set in Chalong, Anchan Private Pool Villa has a number of amenities, including a garden, a terrace and free WiFi. At the resort, rooms are equipped with air conditioning and a flat-screen TV, and some rooms at Anchan Private Pool Villa have a terrace.
17. Casa Bella Phuket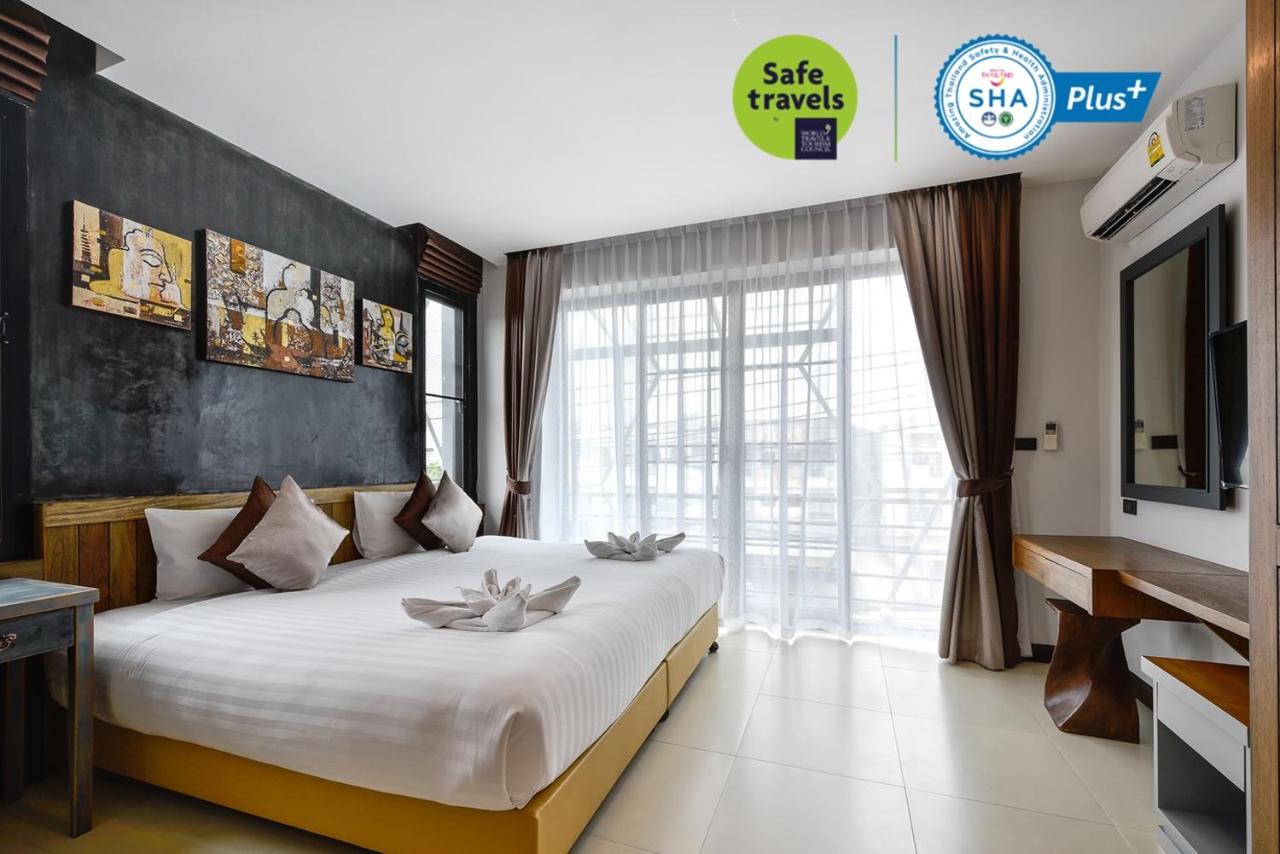 Casa Bella Phuket is situated in Chalong, 900 metres from Chalong Pier and 900 metres from Phuket Shooting Range. Guests can enjoy the on-site restaurant. Every room at this hotel is air conditioned and has a flat-screen TV. Some units have a seating area for your convenience. Enjoy a cup of coffee or tea while looking out at the sea or mountain.
18. Lemonade Phuket Hotel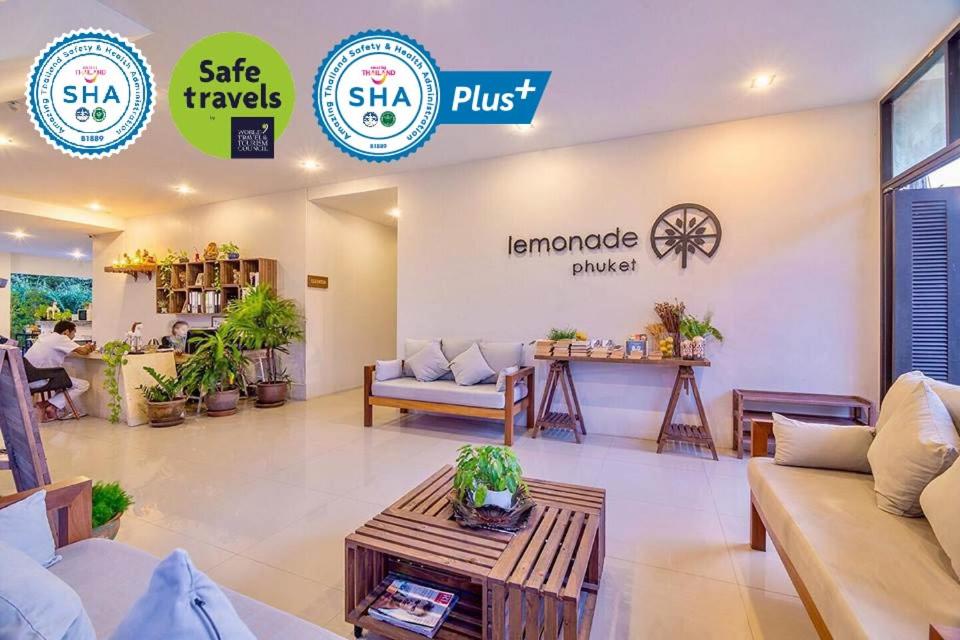 Lemonade Phuket Hotel is the 3-star hotel in Chalong area. The place is decorated with a modern contemporary style and provides large rooms with a private balcony all rooms, the swimming pool (salt water system) at 1st floor, and also a kid's pool.
19. Signature Phuket Resort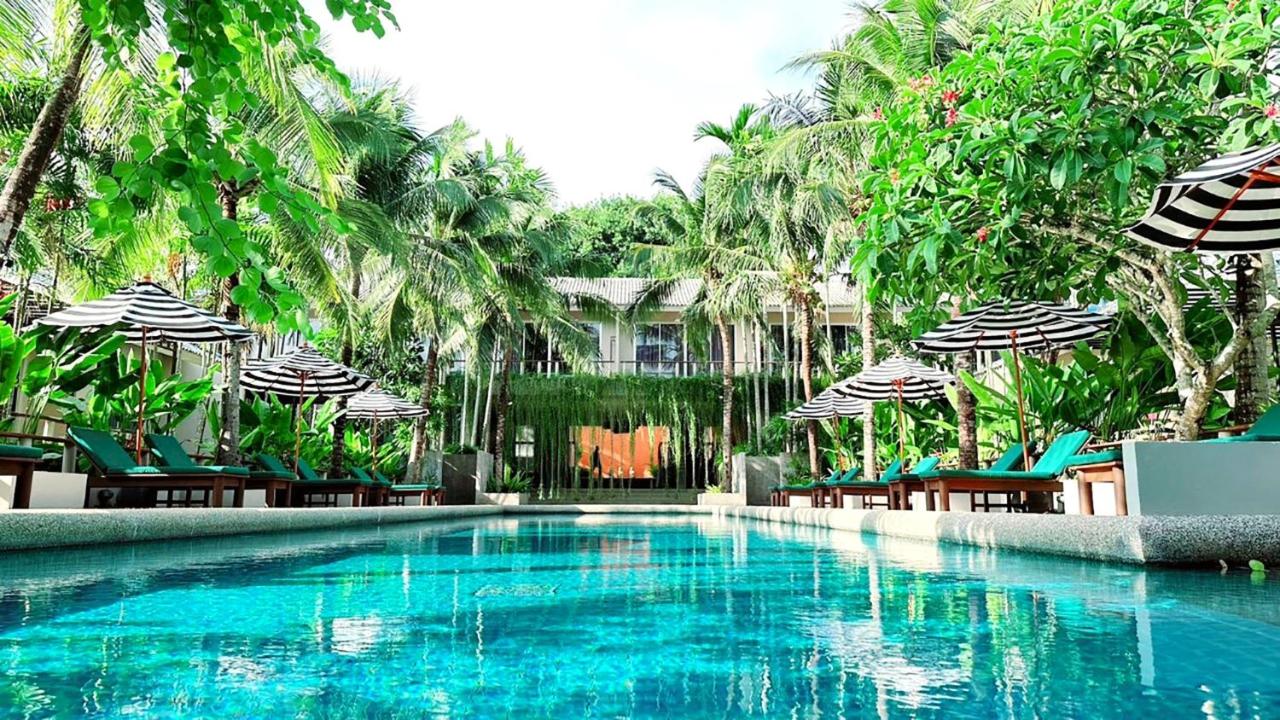 The spacious rooms at Signature Phuket Resort are clustered around the gorgeous pool and feature a private balcony to enjoy the exotic pool and garden views. Whether sharing with friends or seeking a romantic room for two the Signature Phuket Resort is the perfect place to unwind in paradise offering great value room rates that won't hurt your pocket.
20. The Fusion Resort Hotel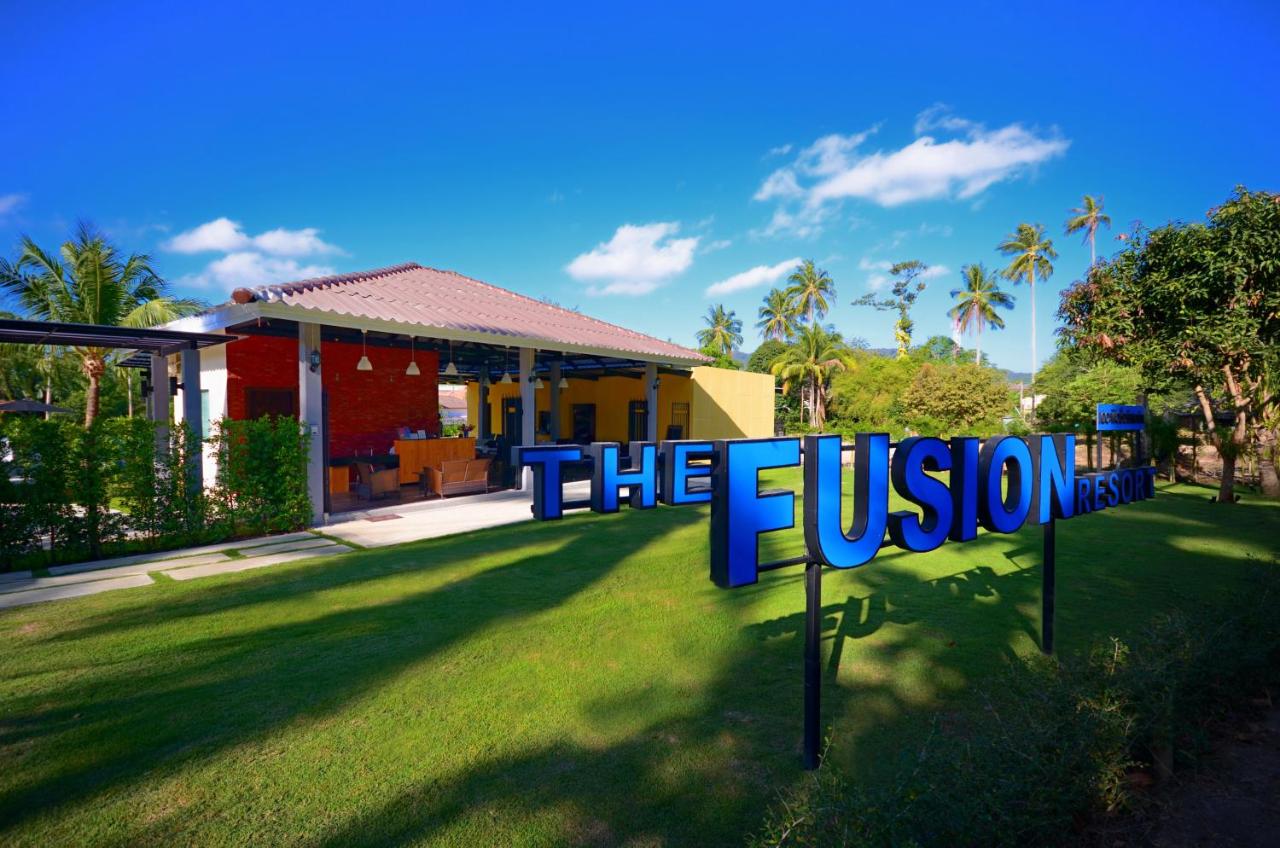 The Fusion Resort Hotel is located in Soi Ta-iad, Chalong Subdistrict, near attractions such as Chalong Temple and Phuket Big Buddha. Here you can enjoy outdoor pool and free wireless internet throughout the area.
21. Villa Zolitude Resort & Spa
Get away from it all at Villa Zolitude, a Phuket luxury villa resort nestled on the forested mountainside with stunning panoramic views. This is a romantic hideaway in the treetops, so tranquil and calm, a place to rejuvenate and relax amongst nature. Spend lazy days and romantic nights in luxury pool villas beautifully designed to complement the forest, and get pampered for hours in the exotic Moroccan inspired spa. At Villa Zolitude you have the luxury of time, to be still, sleep well and disconnect from the world with your loved one a feel a renewed energy for life.
22. Phaithong Sotel Resort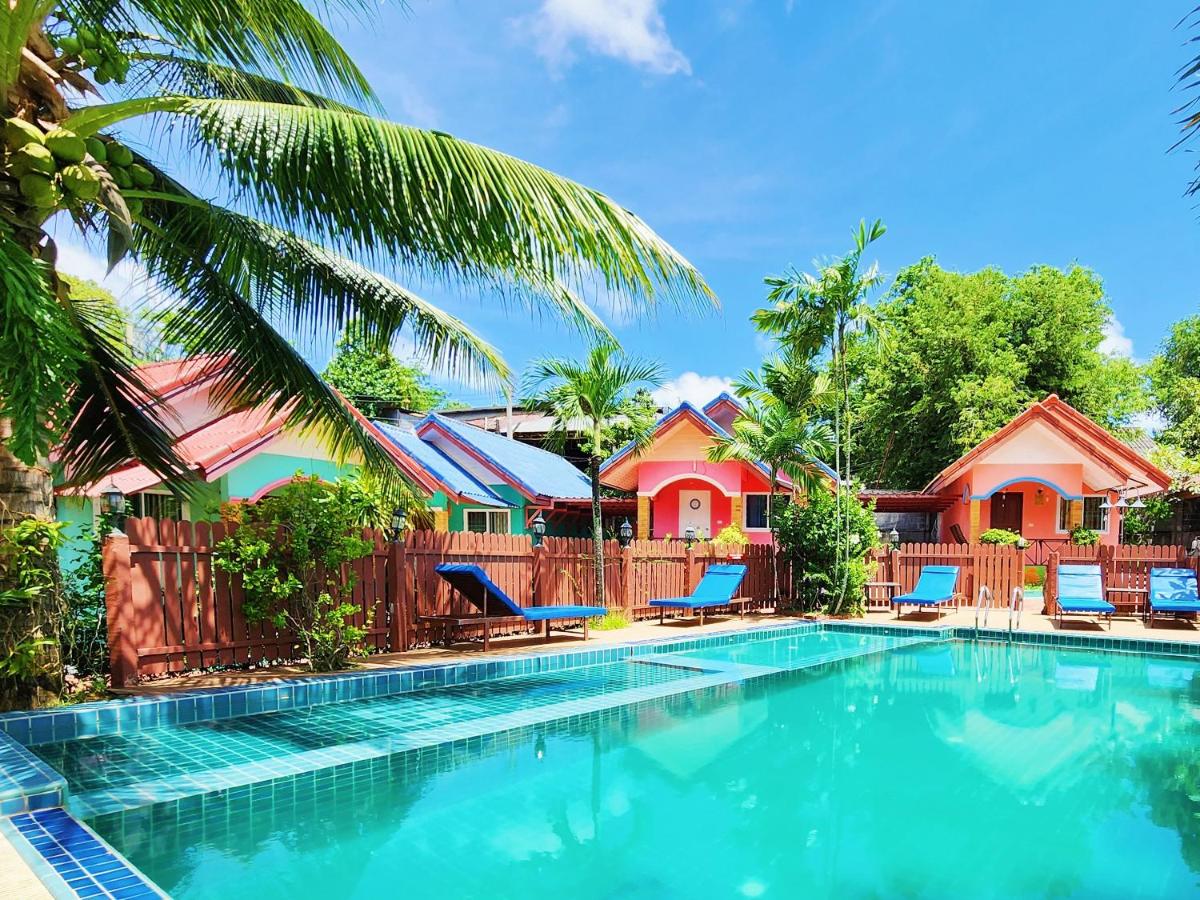 Phaithong Sotel Resort is situated halfway between Chalong Circle and Phuket Town, which is near the most notorious street to work out on. This includes the widely known mixed-martial arts facility, Tiger Muay Thai in Phuket, Soi Ta-ied, as well as many others. The hotel is distributed between colourful, quiet garden bungalow resorts and a five-floor attractive building facing the city.
23. Baan Mee Phuket Resort
Located in Chalong, Baan Mee Phuket provides accommodation with an outdoor swimming pool, free private parking, a garden and a terrace. The property is around 3.8 km from Chalong Temple, 6 km from Tiger Muay Thai and MMA Training Camp and 500 m from Chalong Bay. All units at the resort are equipped with a seating area.
24. Phuket Marine Poshtel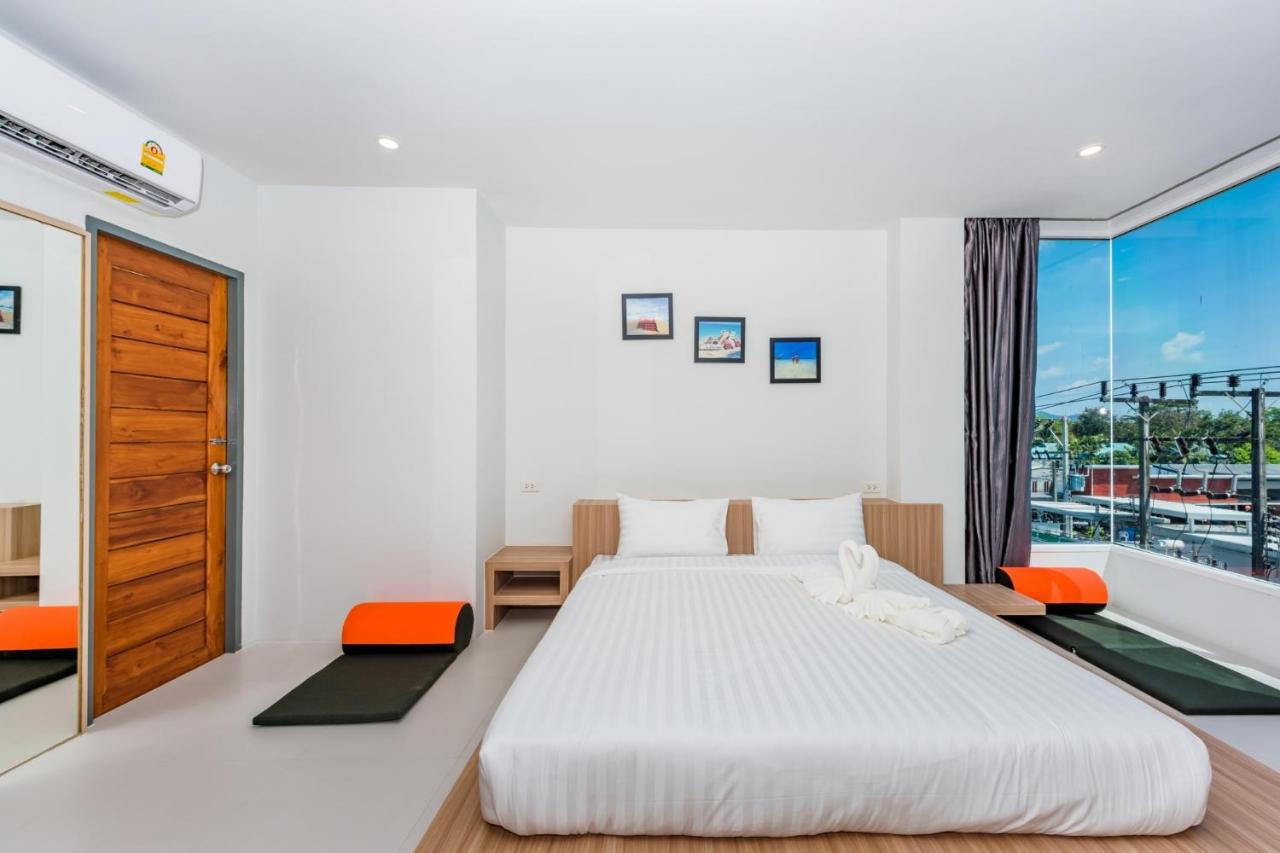 Nestled in the heart of Chalong, Phuket Marine Poshtel is an ideal spot from which to discover Phuket. The property's strategic location ensures that guests can quickly and easily reach many local points of interest. With its convenient location, the property offers easy access to the city's must-see destinations. Offering guests superior services and a broad range of amenities, Phuket Marine Poshtel is committed to ensuring that your stay is as comfortable as possible.
25. YaYa B Hotel Phuket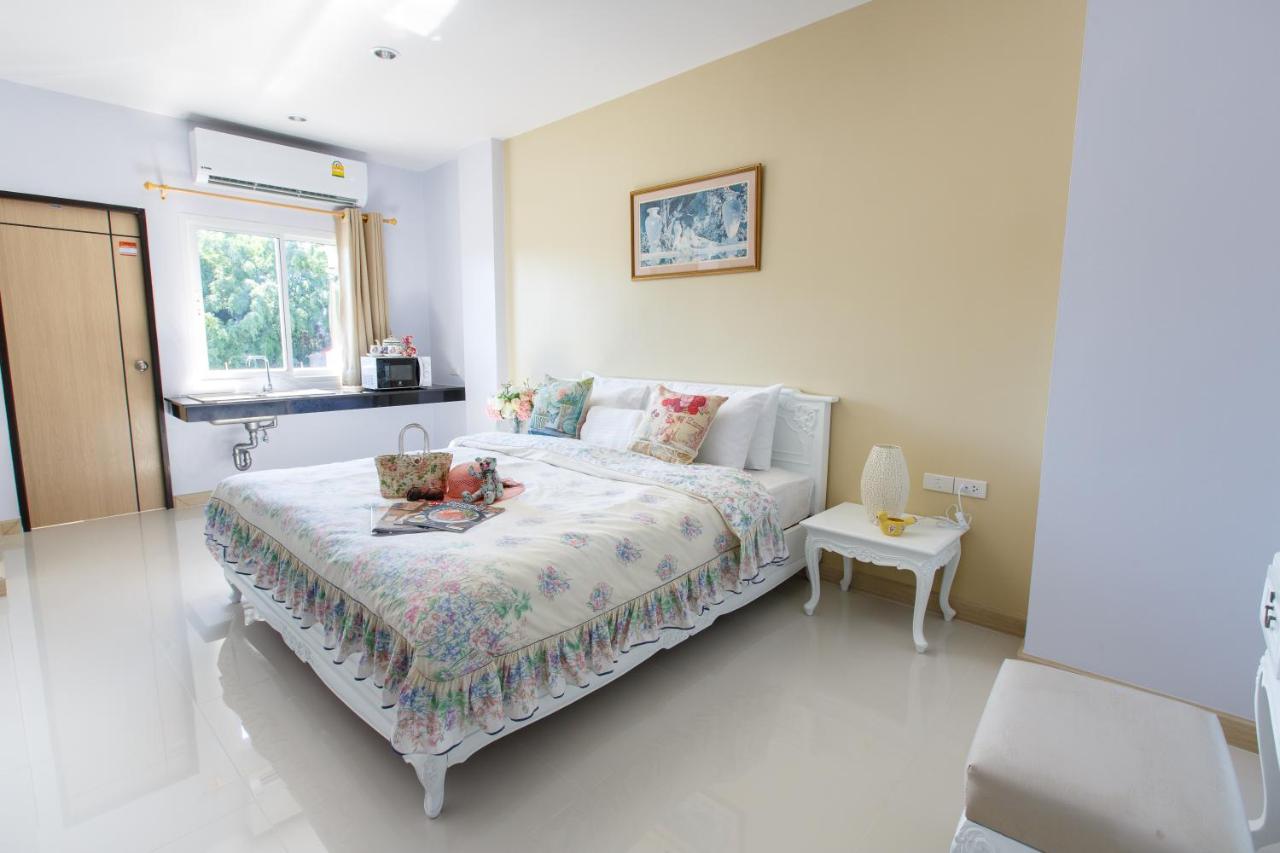 YaYa B has city views, free WiFi and free private parking, set in Chalong, 2 km from Chalong Pier. Fitted with a balcony, the units offer air conditioning and feature a flat-screen TV and a private bathroom with shower and a hairdryer.
26. The Lake Chalong Resort Phuket
Situated in Chalong, 400 m from Chalong Temple, The Lake Chalong features accommodation with a restaurant, free private parking, an outdoor swimming pool and a shared lounge. Elegant rooms at The Lake Chalong Resort Phuket are designed in temporary style with good lake view of Chalong.
27. Hivetel Phuket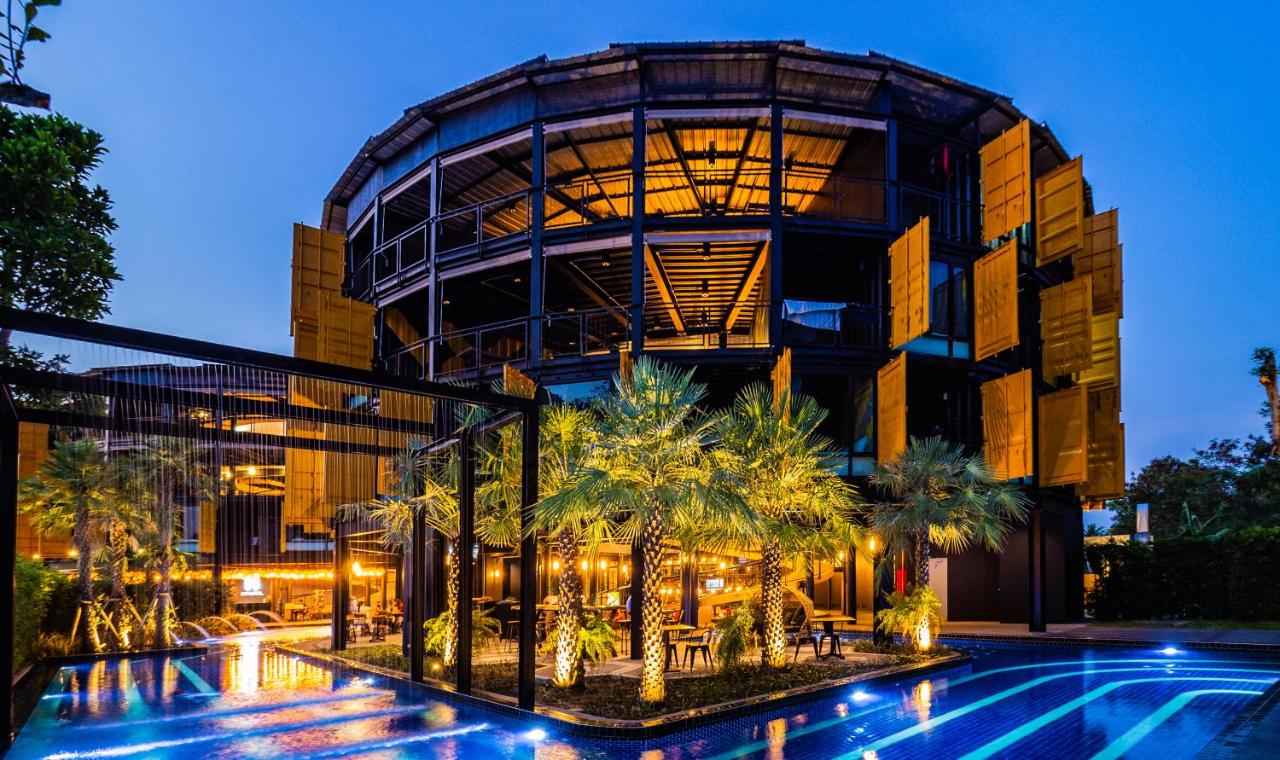 With its innovative architecture and energizing style, Hivetel is breaking new ground in the boutique 'sports-hotel' niche. Its unique 'bee-hive' structure, which uses re-purposed shipping containers to create 74 cozy and comfortable rooms, shows how creative design can transform simple materials into inspiring living spaces. Standard rooms offer a range of views selections, including garden, pool, or even mountain views – where Phuket's stunning 'Big Buddha' statue can be seen.
28. Brook Resort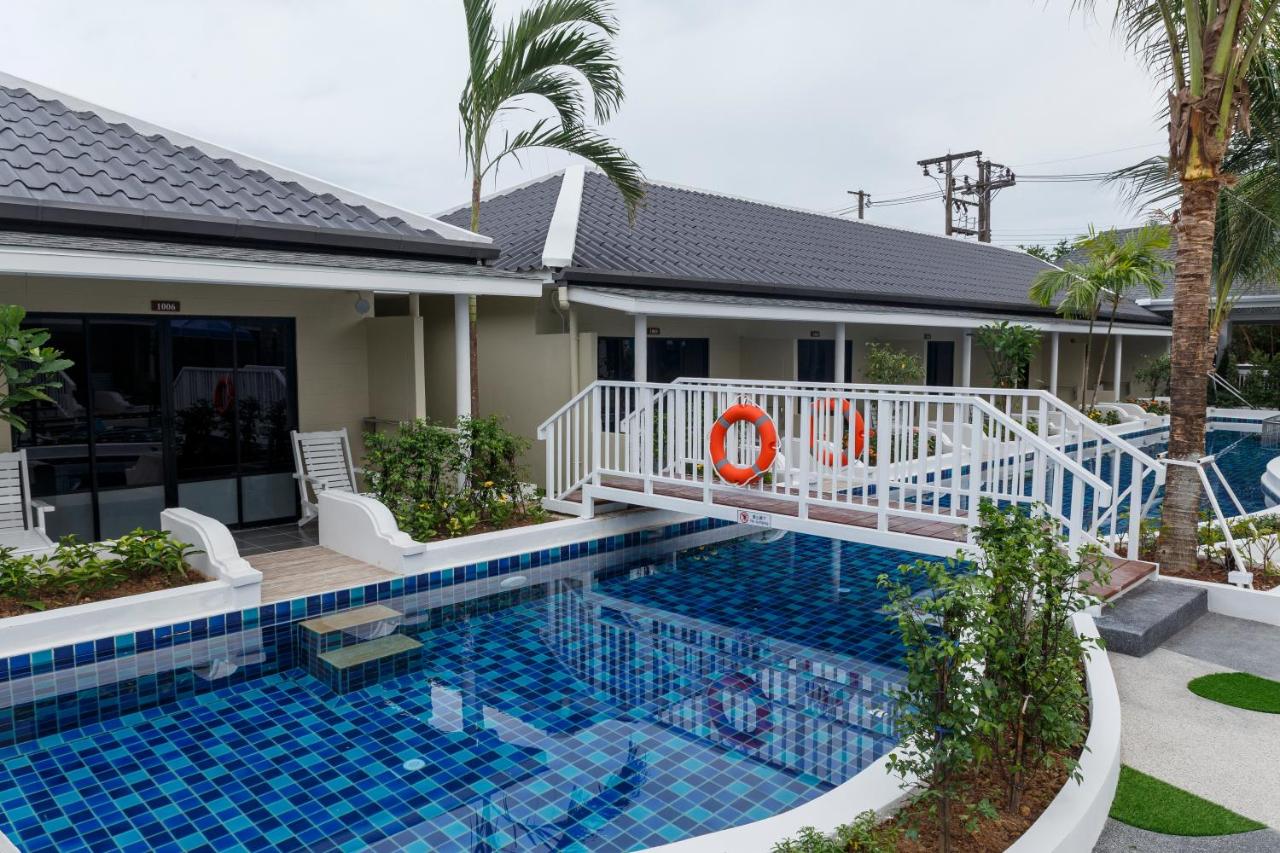 Featuring a blend of traditional and modern Thai furnishings, Brook Resort offers a large lagoon pool and complimentary Wi-Fi access. Fitted with air conditioning and a ceiling fan, the pool view rooms feature satellite TV and a fridge.
29. 2Home Resort
2Home Resort is a good choice for accommodation when visiting Phuket as from here guests can enjoy easy access to all that the island has to offer. For those who want to venture out, Tiger Muay Thai and MMA Training Camp, Phuket Golf Courses are just some of the attractions available to visitors.
30. Chalong Chalet Resort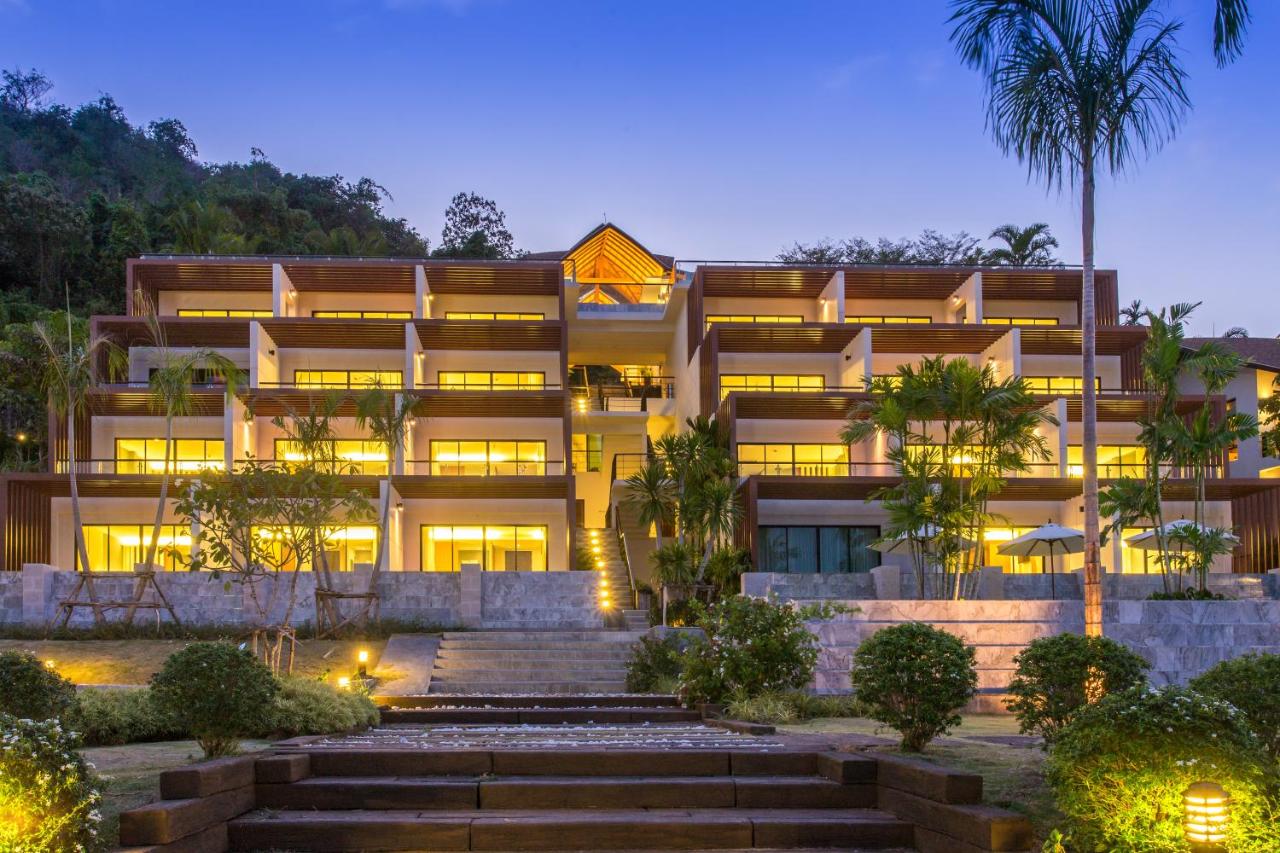 Chalong Chalet Resort is perfectly situated atop a majestic hilltop, overlooking the magnificent Chalong Bay and its serene mountain ranges. It is a glorious and breathtaking view that will soothe the soul and drop away all your worries. At Chalong Chalet Resort, they bring to you the ultimate in comfort and privacy. The resort is offering 18 traditional Thai style chalets set in a lush tropical garden. Each chalet provides a private balcony for you to enjoy the romantic natural surroundings. The swimming pool is perched near the edge of the hilltop for a closed-up and surreal view of the Chalong Bay. You can enjoy a relaxing swim or just lazily float on the crystal clear water and take-in all the views, while sipping on a delightful cocktail. An unforgettable experience in relaxation and romance awaits you at Chalong Chalet Resort.
---
Chalong Hotel Tips!
Since Chalong area is a bit far from touristy beaches and often overlooked by tourists, it can be a good option for those who prefer living as locals and enjoying local feels.
Chalong area is a popular place for long-term stays on the island. Those seeking long-term accommodation should consider Chalong area as you will find a huge selection of apartments and houses for a long stay here.
Other Phuket Hotels
If you are interested in other Phuket areas as well, find top hotels in other popular areas of Phuket:
For the list of Best Phuket Hotels including top hotels in Phuket check here ⬇️