Miracle Suite Pattaya pleased to welcome all for Alternative Local Quarantine (ALQ) with a highly standard from Thai Government and certified. In central Pattaya, Miracle Suite features spacious European-style rooms with a private balcony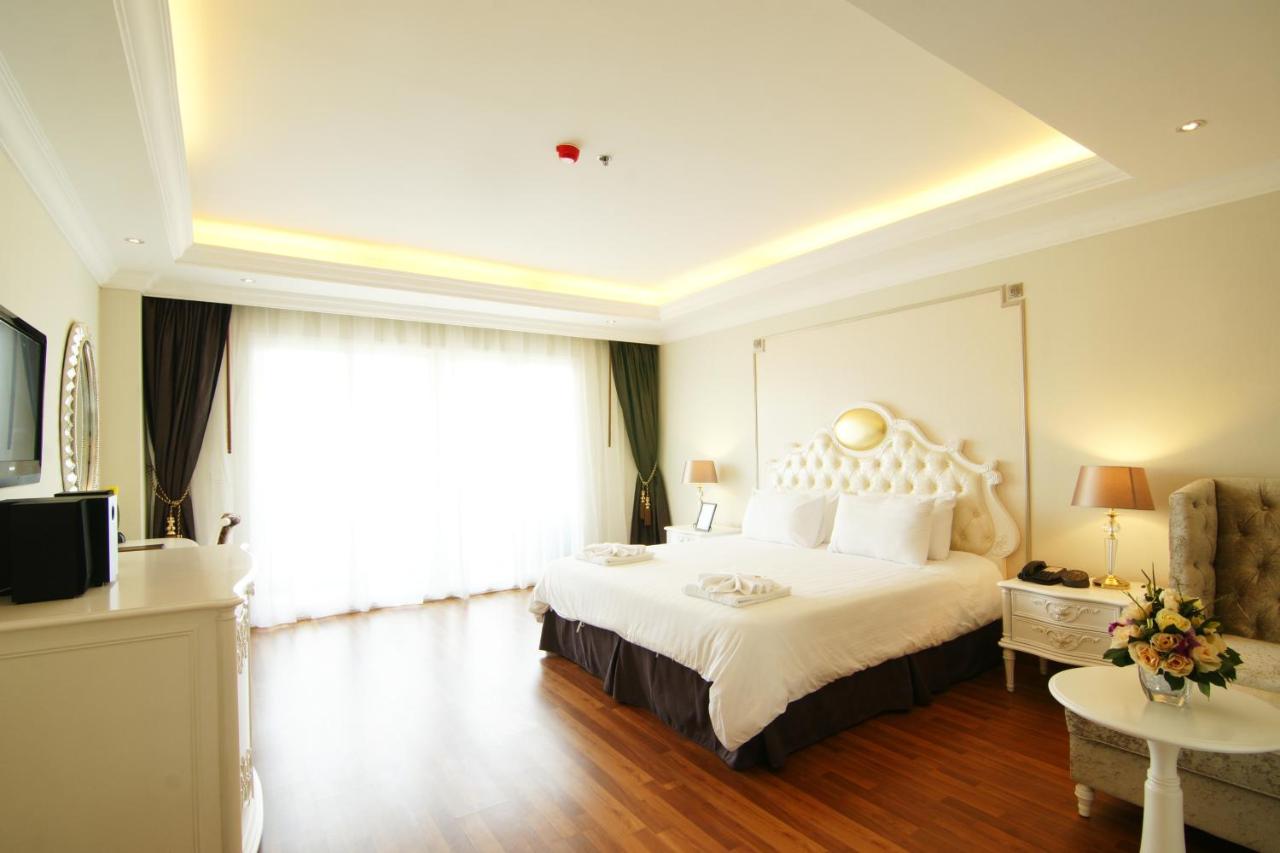 Partner Hospital
Bangkok Hospital Pattaya 
ALQ Package Price
14-day Quarantine Package
Deluxe Room (42 sq.m) 41,500 THB per person
One Bedroom Suite (80 sq.m) 46,500 THB per person
Two Bedroom Suite (120 sq.m) 81,500 THB per person
10-day Quarantine Package 
Not available
7-day Quarantine Package 
Not available
---
What is the room price in USD, EUR, GBP or other currency?
Easily check how much the room costs in your local currency with the help of this Currency Converter.
And if you are looking to send money abroad, consider 'Wise, formerly TransferWise'. It's a great tool for sending and receiving money internationally with low fees — much cheaper than using your local bank!
---
ALQ Package Features
COVID-19 screening test 3 times on day 2, 6 and 9 during of the quarantine
Professional nursing team 24 hour for health basic advisory, evaluation by Tele-medicine system and twice daily temperature check up services
Obtaining COVID-19 free certificate according to the quarantine completed
Medical equips in room thermometer, surgical masks, 1 bottle of gel alcohol 240 ml.
Airport transfers service to Hotel from U-Tapao airport is charged 1,000 THB, from Suvarnabhumi and Donmung airport is charged 2,000 THB
Daily Full Board Meals
WIFI and Hi-speed Internet Access
Tea, coffee and kettle
Bathtub, private balcony
Smoking and Non Smoking Room Available
Kitchenettes with microwave and other Equips for One and Two Bed Room Suite
Other ALQ and ASQ Hotels
Full list of Thailand Alternative Local State Quarantine (ALQ) hotels (located outside Bangkok) can be found here: ALQ Hotels
Full list of Thailand Alternative State Quarantine (ASQ) hotels (located in and around Bangkok) can be found here: ASQ Hotels
Recommended Quarantine Hotels
Hotel Reviews
Miracle Suite Pattaya Hotel reviews on Booking
ALQ Package Reviews
Reviews of ALQ and ASQ packages in other Thailand hotels can be found here:
Leave Your Review
If you were staying at Miracle Suite Pattaya Hotel and used their Alternative Local State Quarantine package, use Facebook comment box below to leave your review of ALQ package to help other travelers!
Otherwise you can send us your review and we will post it for you!